Joined

Aug 9, 2012
Location
Bikes

Ducati 851 & Mille S2, HD FXR, Trumpet R3, BMW R100RS, CRF 250
I wanted to take the scenic route to Phrao, unfortunately there are a lot of hills and a reservoir in the way meaning a detour via Mae Jo. Unless - I seemed to remember reading about a ferry, and some Googling turned up some recent mentions, so:-
A bit of faffing to find the slipway-
Followed by a half hour or so wait-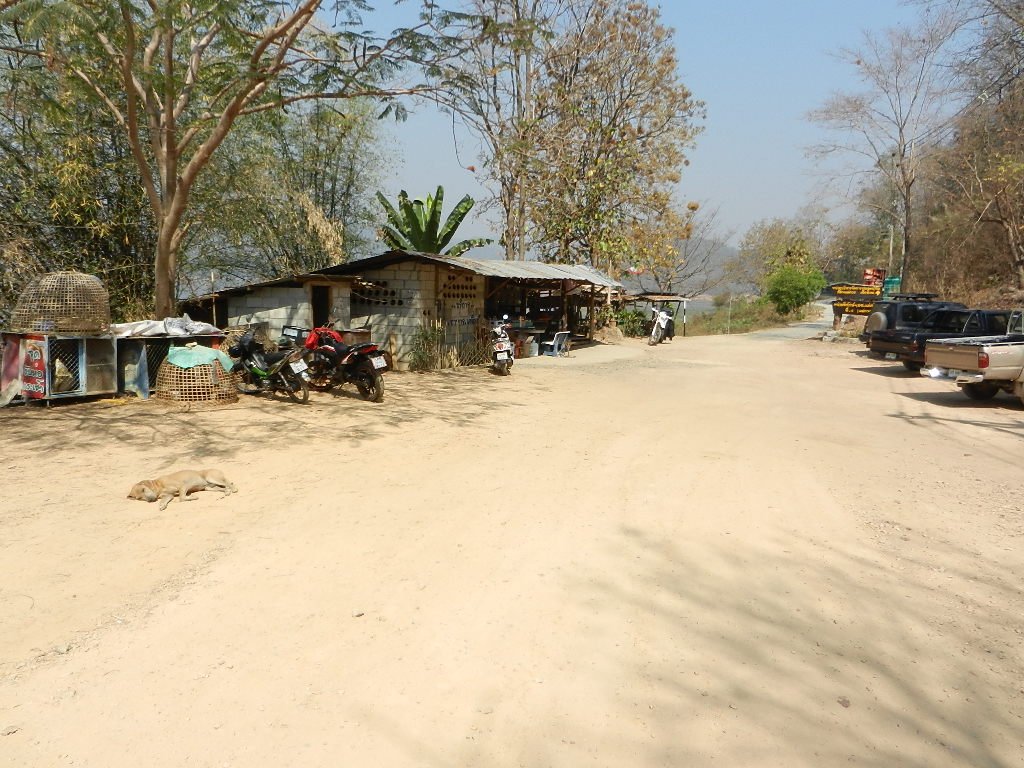 Just wondering wherther I have got the wrong end of the stick when I see a dot on the water heading towards me-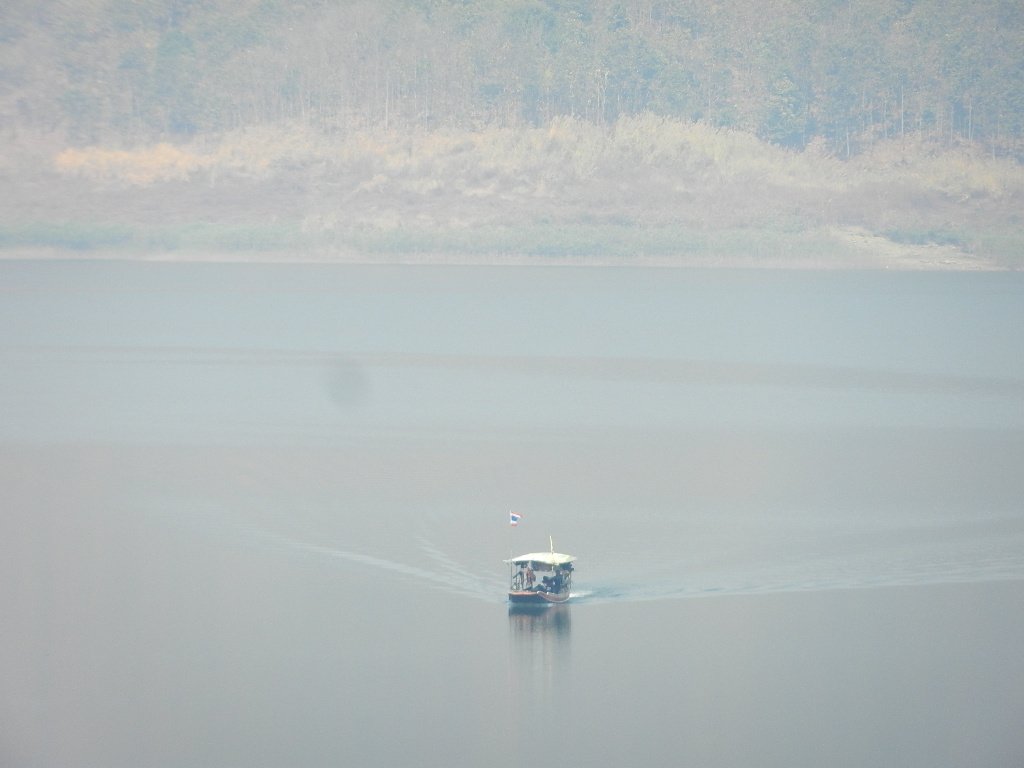 Reversing the CRF down the bank and over the ramp was nerve wracking and I was puffed out for a while after, should have taken the top box off, apart from making it lighter I could have seen where the back wheel was going and not had to do it twice. I had to push the bike back up with engine assistance and start again on a better line.
They made lighter work of the local step throughs-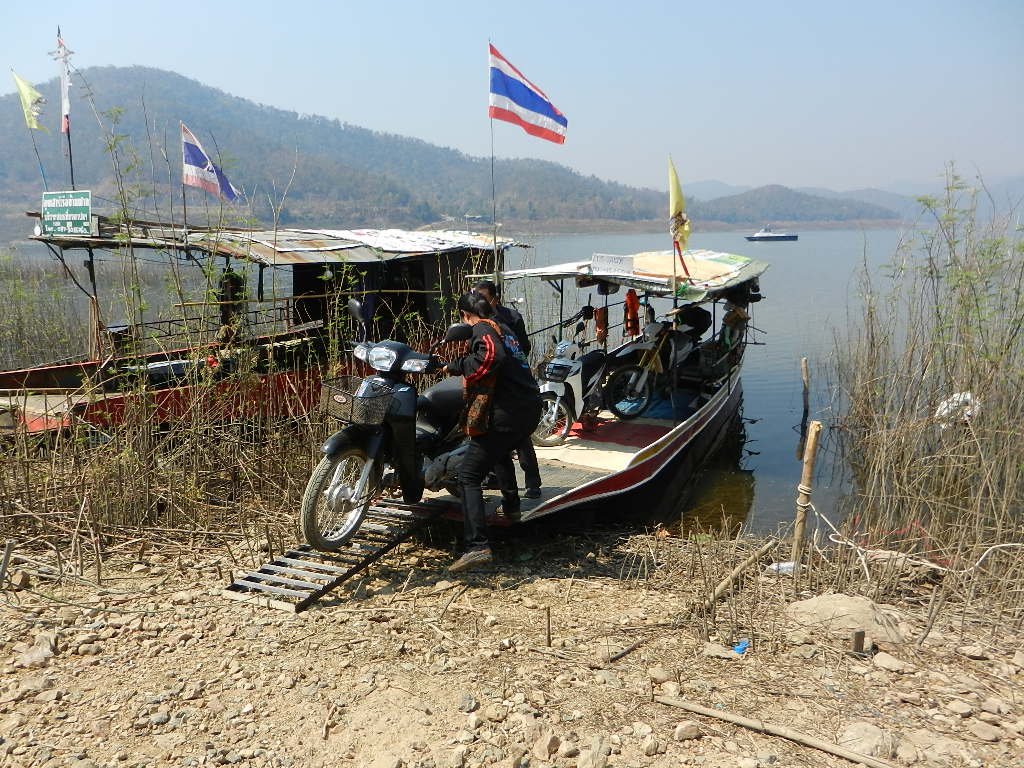 A bit crowded but now we could sit back and enjoy the cruise-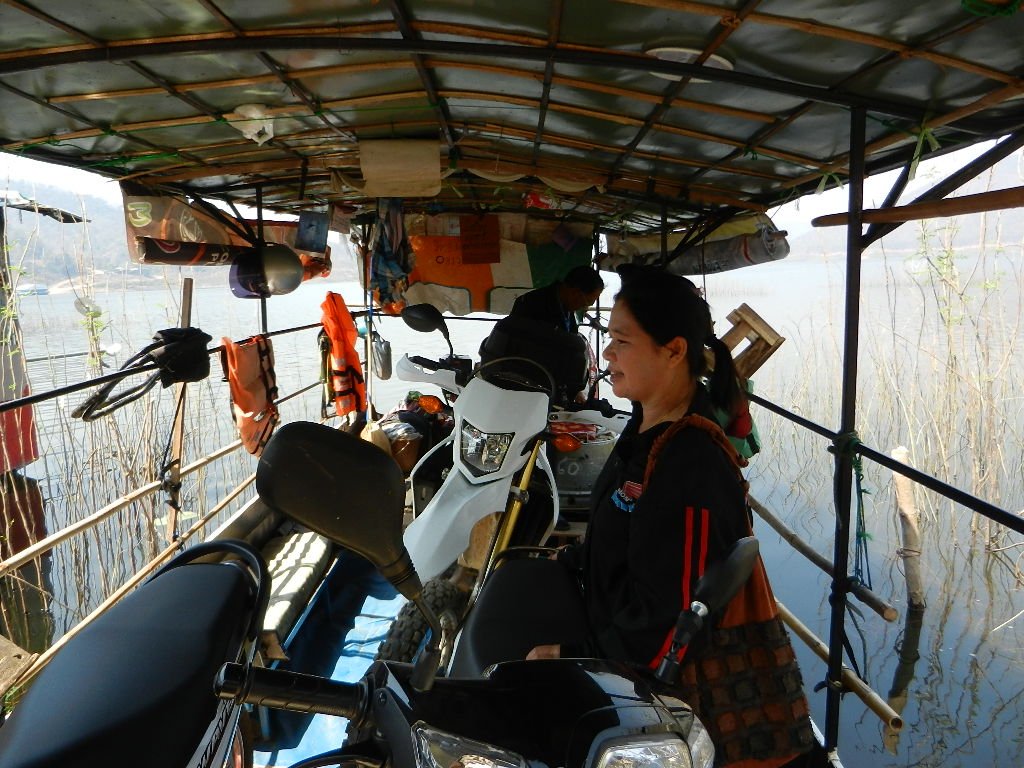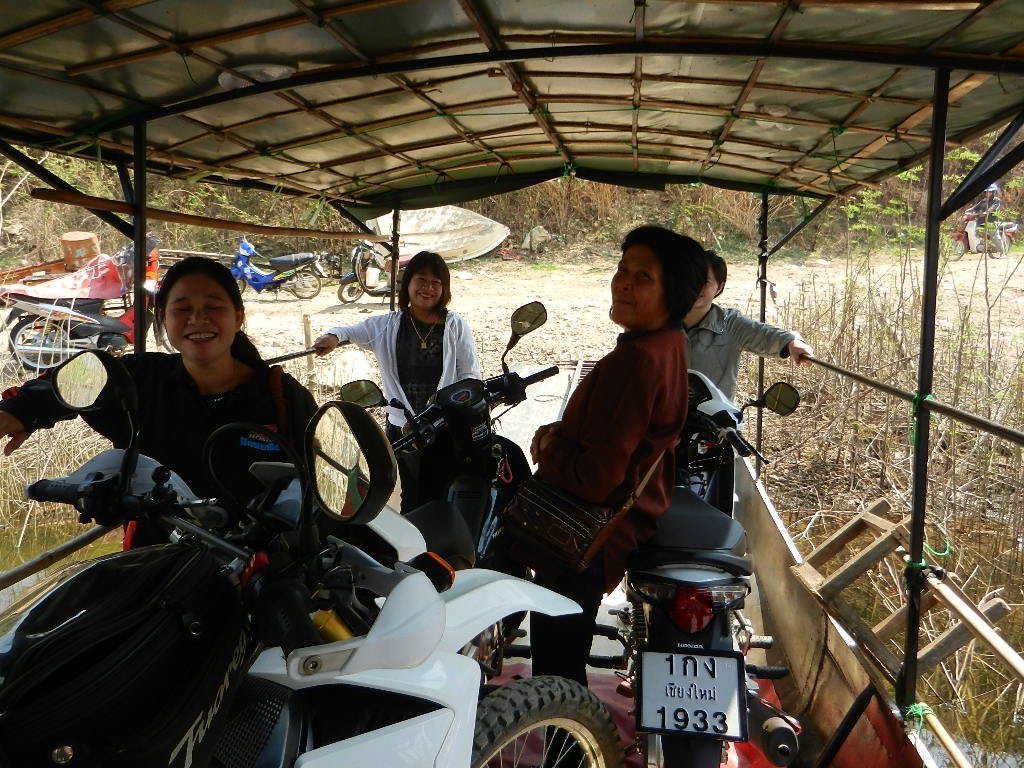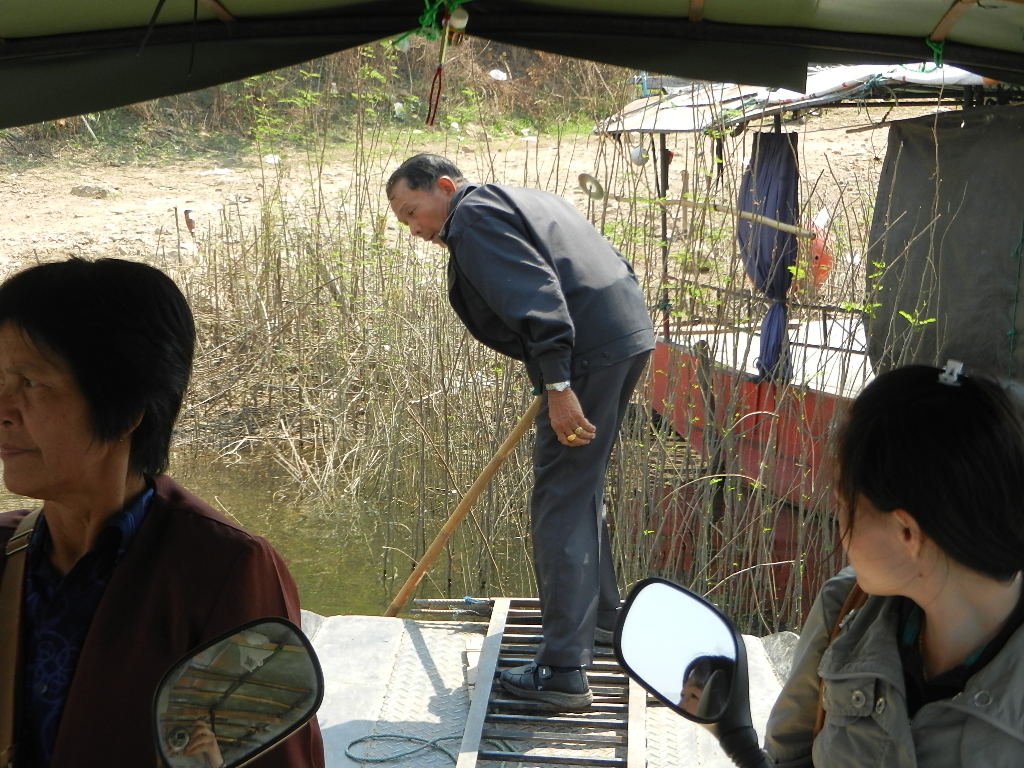 I thought I might get some sailing in this trip but I guess this will have to do-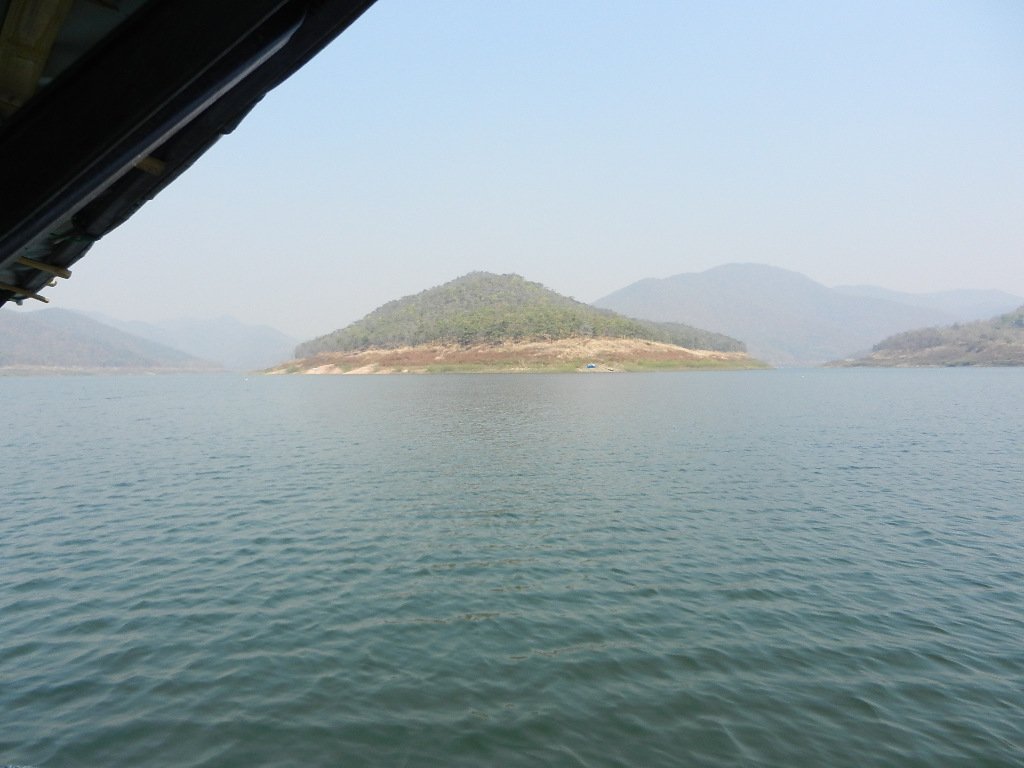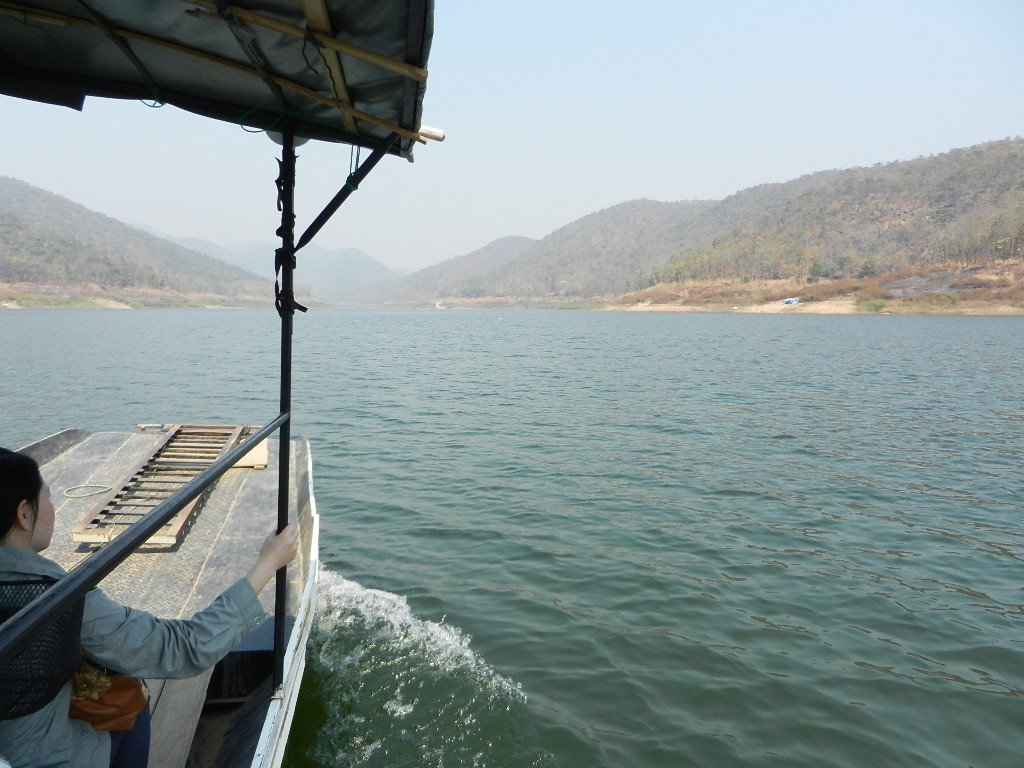 Shame about the neighbours though-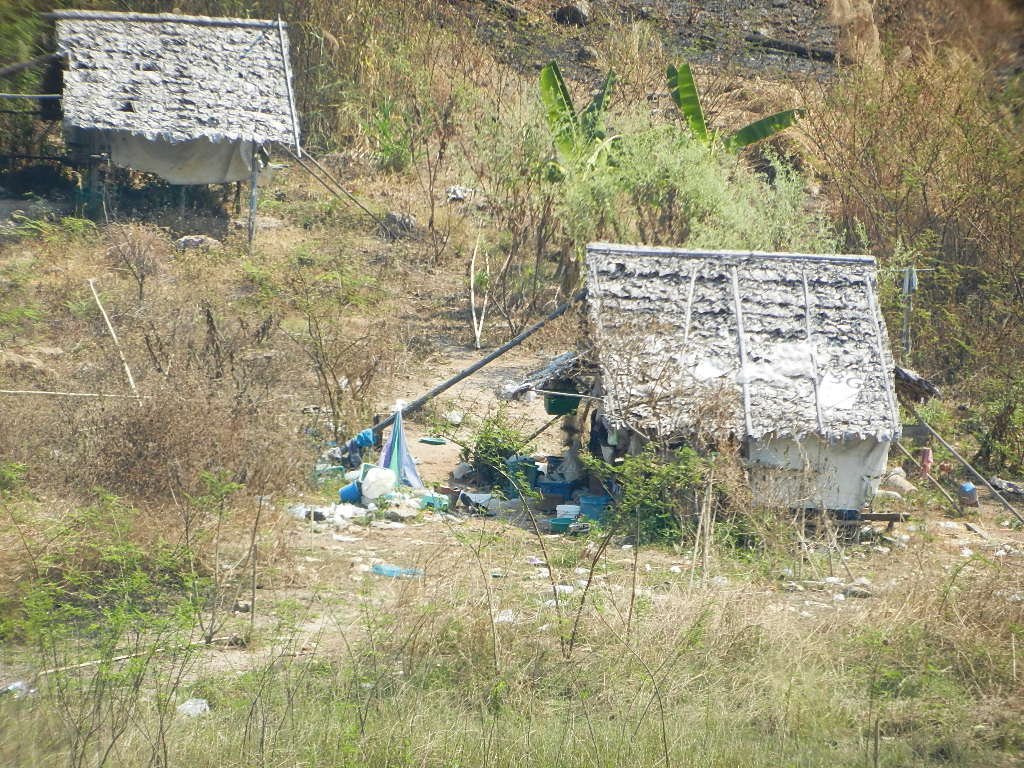 Fishing camp a bit tidier-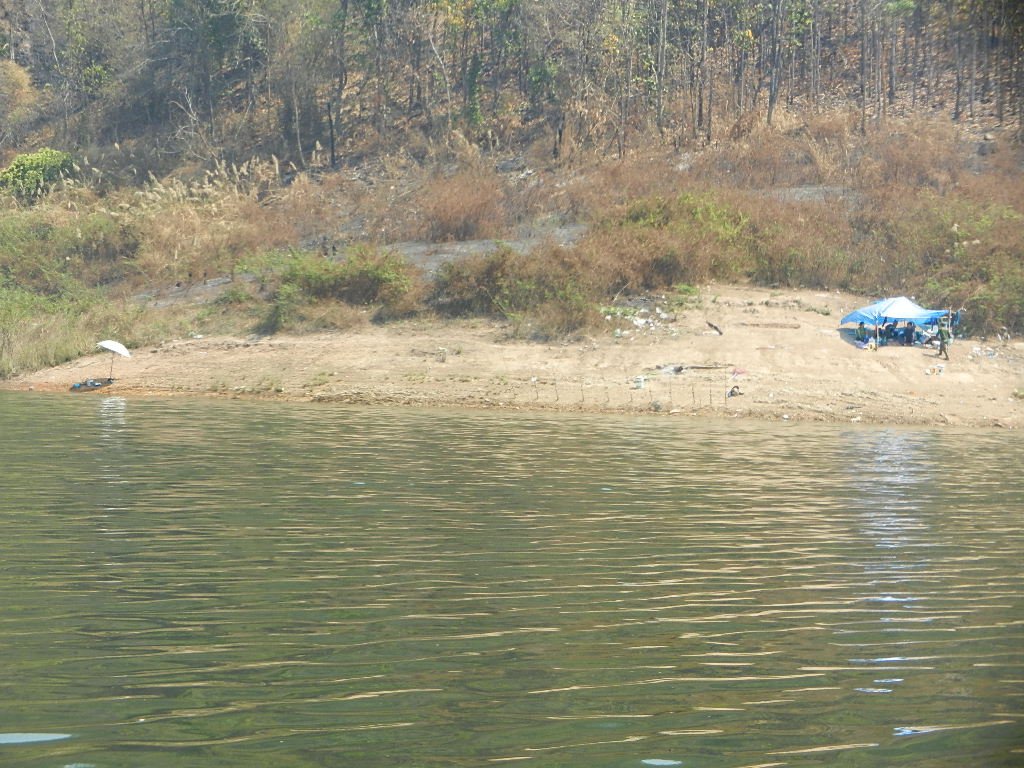 Before long the destination 'hove into view'-
Getting off was a lot easier than gerring on. I set off up the hill expecting miles of nothing and was surprised to roud a corner straight into a vallage having a party-
Then there was miles of nothing, a long straight narrow road through brown forest for about 13kms to the main road.