Joined

Jan 11, 2011
Location
Bikes

2007 KTM 990 Adventure Suzuki DRZ 400
Trail riding south Laos borders with Steve & MM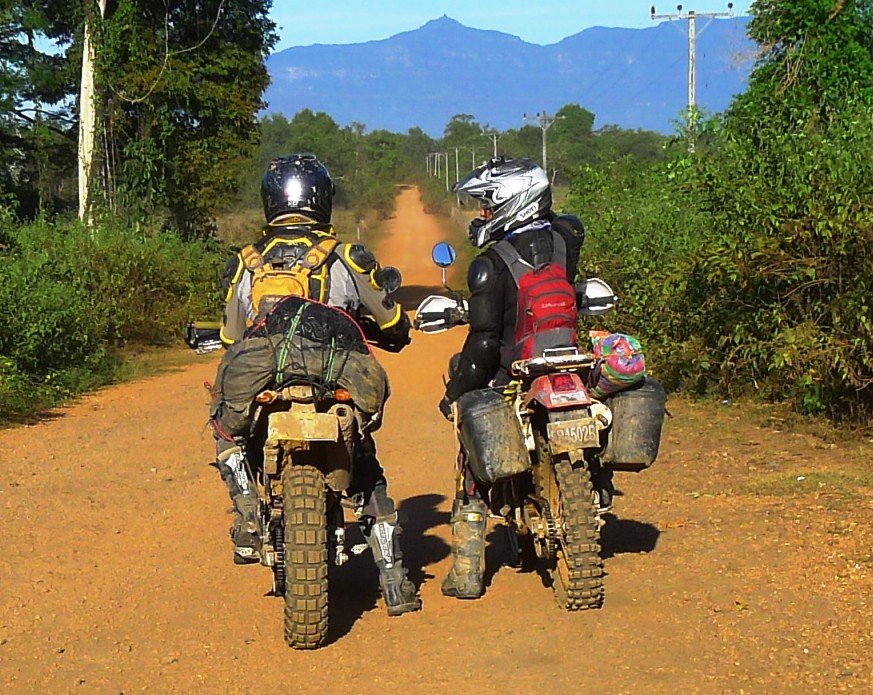 Midnight Mapper had some mapping updates to do in south Laos, so it was a chance to do some trail riding in that area. The problem is that its 1,000km from Chiang Mai which is a lot of tire wear on off-road tires. Best option was to put the drz 400 in the back of the pickup and go pick MM up in Vientiane, Laos, then drive south in Laos to Pakse.
Some beautiful views on R12 in Thailand heading eastwards towards Udon
Normally Thai registered motorbikes are not allowed north-bound across the friendship bridge at Nong Khai into Laos, no-one could give me a definitive answer, so i gave it a shot. It caused a lot of confusion at Nong khai border immigration, their initial answer was no. After more discussion the boss came out and ok'd it & temporary export from Thailand was granted for the pick-up & motorcycle by Thai customs and immigration. Laos side less confusion, 2 weeks temp. import was for both vehicles, they told me this could not be extended a border run would be needed.
Clearing into Laos Customs
Getting late now, Laos insurance at the border already in mid party.
Then off to Blue Bananas for some food (highly recommended) & Villa Laos in Vientiane for for some sleep.
Villa Laos GH in Vientiane, 800 Bht ish - a beautiful place to stay
MM Honda XR400R with about 200,000 km on it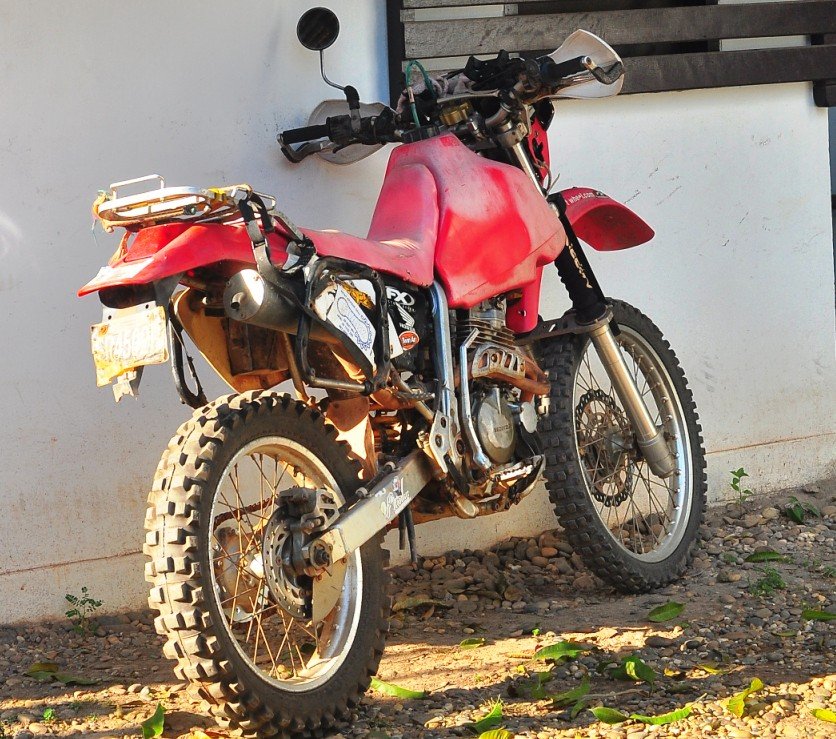 Got MM's XR 400R in the pick-up --the stunning Miss "Uh!" on the bikes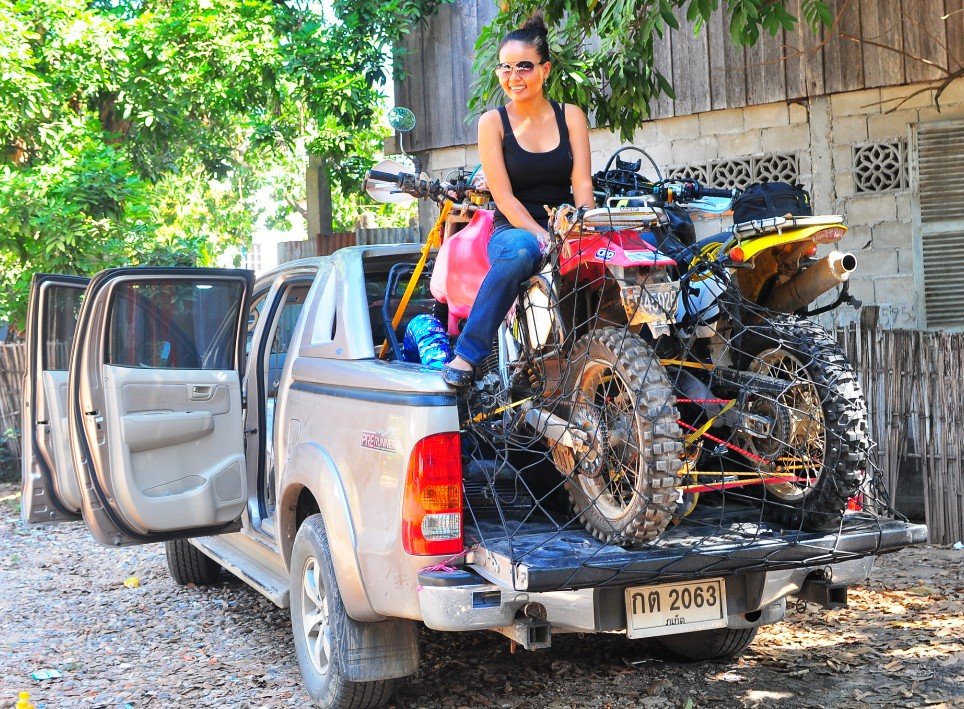 got Steve (a magical mechanic) in the pick-up, his WR 250 with motard nobblies went on top of a bus down to Pakse.
The brand new (opened 11/11/11) Thakek / Nakhon Phanom international border crossing into Thailand.
Beautiful bridge