Joined

Aug 3, 2011
Location
Bikes

Suzuki V Strom, Mighty Honda Wave
Having heard of the historical Elephant Trail several times this past couple of years, I decided to give it a go….and riding the locally popular Honda Wave. I was also given some coordinates for a refugee village to visit west of Khun Yuam.

The Elephant Trail is an old trade route that stretches over the mountain from Mae Hong Son to Wat Chan. There is an easier road the 1265 from Wat Chan to Pai
When you decide to do something, then it needs to be done. Riding alone I prefer as most of my riding is this way, so no need to arrange other people. Rain was being forecast so decided that if it was dry in the morning, (and dry it was and cloudy and cooler for a change) so packed a few changes of clothes and a bottle of water and off. My GPS showed about 220km from Chiang Mai to Mae Hong Son.
South from Chiang Mai on the 108 to the 121 to Samoeng. The Samoeng ride is always good, windy, fast and green from the recent rains. Market stop for breakfast then to the Wat Chan turnoff.

Samoeng Marketplace




PT fuel at Samoeng on the Wat Chan side of town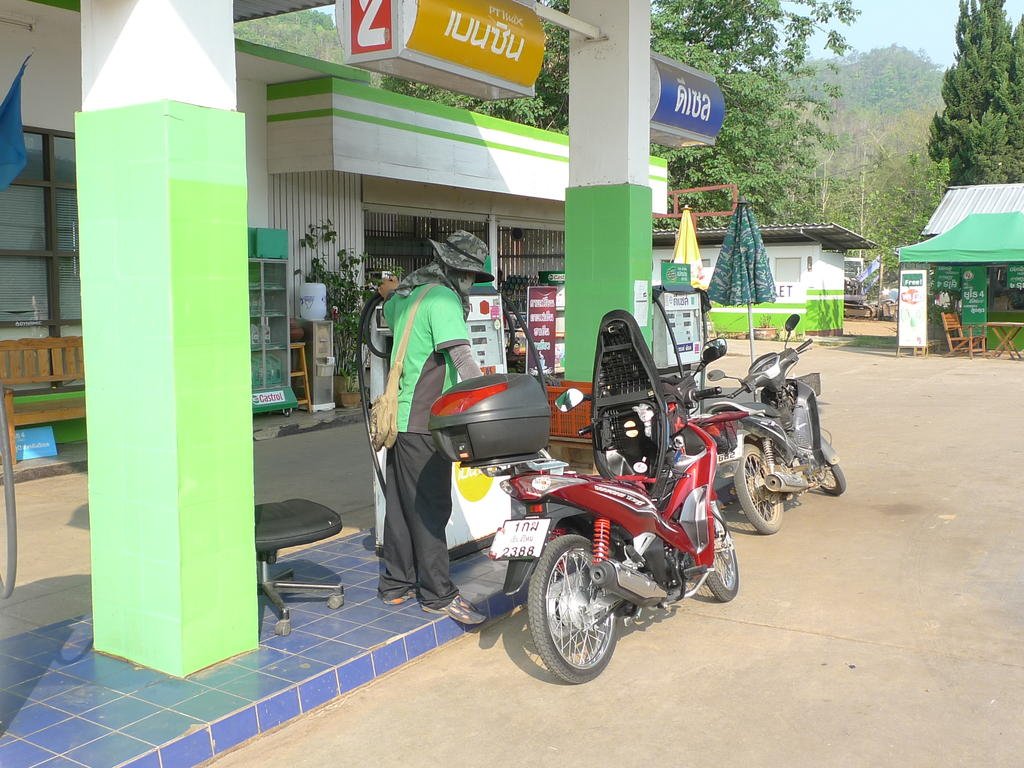 to Wat Chan and backway to Pai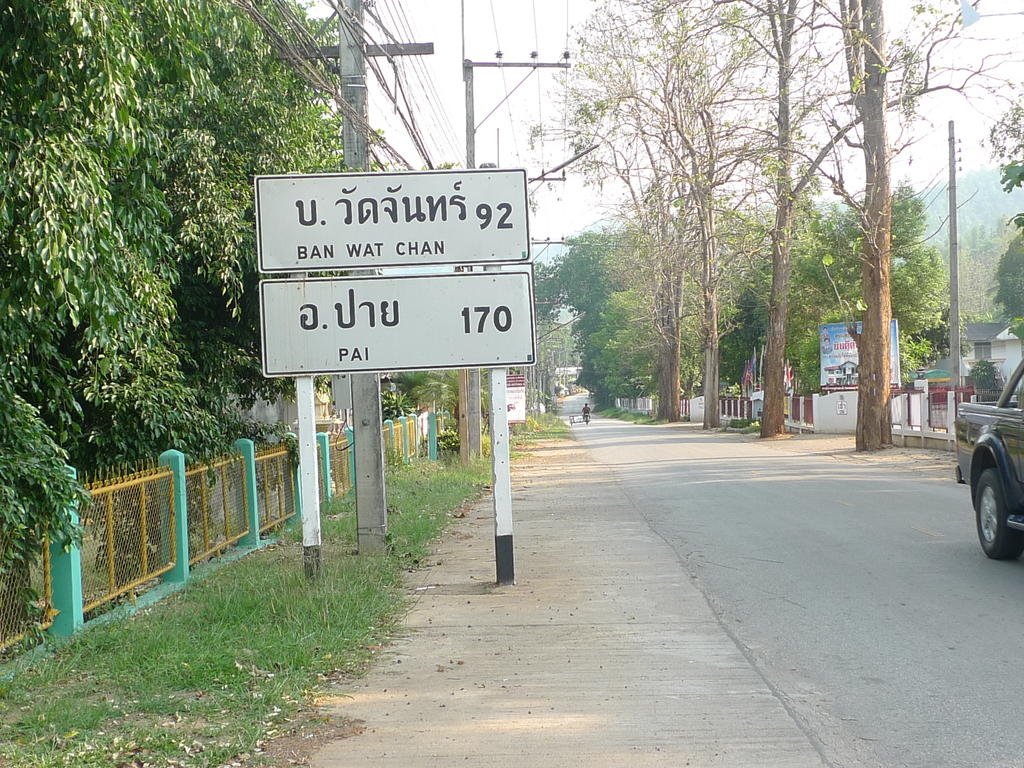 Kids net fishing in a Samoeng lake




Bulk leaf construction product used in villages for roofs and walls awaiting collection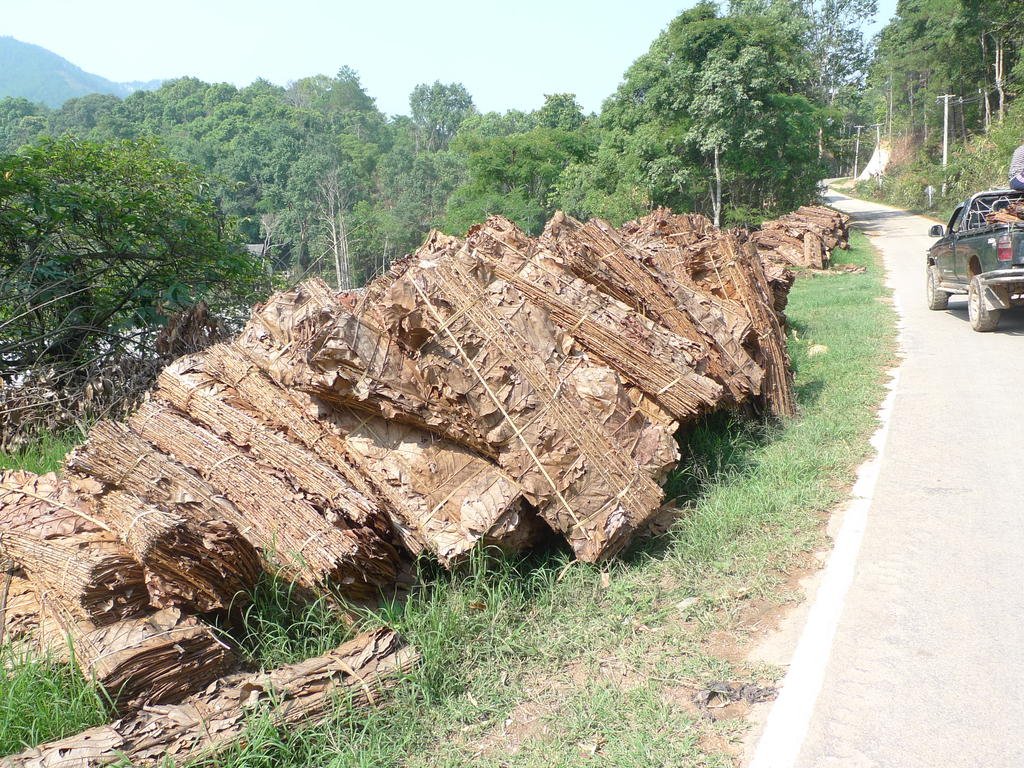 This way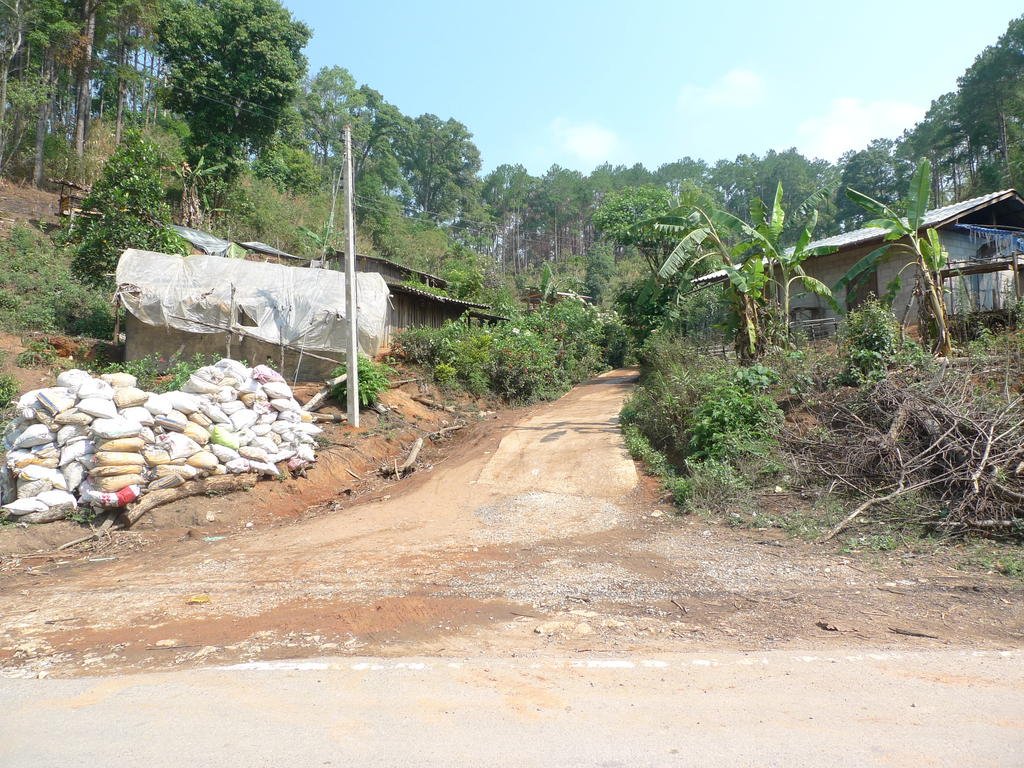 The 5032 Samoeng to Wat Chan is a mixed bag with roads ranging from basic track to fast flowing bitumen with constructions happening.
to be continued