Senior Member
Staff member
Joined

Aug 15, 2012
Bikes

KTM 950SER & EXC, BMW R90S & Dakar, MZ250, BSA B33, Norton 16H, Honda - 500 Fs & X, DRZs, XLs XRs CRFs CT110s etc
I've long had an interest in the history of the Elephant Trail... although accurate information is scarce. I found one source stating that it was instituted in 1831, but most say it has been a trade route for 1,000 or more years.
What is clear is that Chiang Mai is situated on a crossroads of South East Asia, as reflected by the ethnic mix here. The people living in the valleys are a mixture of Mon, Lawa, Lao and Thai Lue amongst others. To the west there are Shan and Karen and tens of thousands of hilltribe people have settled in the mountains over the past century or so after fleeing troubles in Burma, Laos and China – Hmong, Akha, Lisu, Musser, Yao and the long-necked Padaung. There are also Chinese, Chin Haw Muslim traders from Yunnan and increasing numbers of farang. Given the cultural mix and the desire of traders to avoid the pirate infested Malacca Straits, I'm inclined to believe the longer term version of events. Anyone got any more definitive information?
June 18 was the second anniversary of Auke's passing. His latter years were filled with a passion for mapping and he collected - personally or via others riding trails and passing on the GPS tracks to him - massive amounts of trail and road information, with it being packaged originally for a commercial seller and later with Ride Asia. My first mapping trip away with Auke was to Mae Hong Son via the Elephant Trail. Gary (skeedary on this forum) also did the trip at the same time on his Honda Wave. He did a trip report back in 2014 across a number of threads
Gary's first report on it
To commemorate the passing of Auke, two years on, we rode the Elephant Trail. Fifteen bikes, two trucks and 21 people did the ride - leaving Chiang Mai in the rain. Given the conditions, with strong rain and flash flood warnings for the district, we traveled together to Wat Chan and then split the ride, meeting again in Mae Hong Son. The road contingent included Bo on her Ducati Monster, Andrea - Vulcan 650, Paul - 500X, Ben 500X, Albert - Vulcan 900, Lachie and Ow - 500X and Justin on his Triumph (although we met him in Pai, rather than MHS). Turning left at Wat Chan, were myself (Ian)- Honda Wave, Deere - Honda Wave, Gordon - 500X, Mark - Yamaha Exciter, Grace - Lifan Cross 200, Ron - CRF, Josh - CRF, David - Honda Wave, Malcolm - Honda Wave and Matt, Kesorn Len and Dear in Matt's Hilux.
Getting ready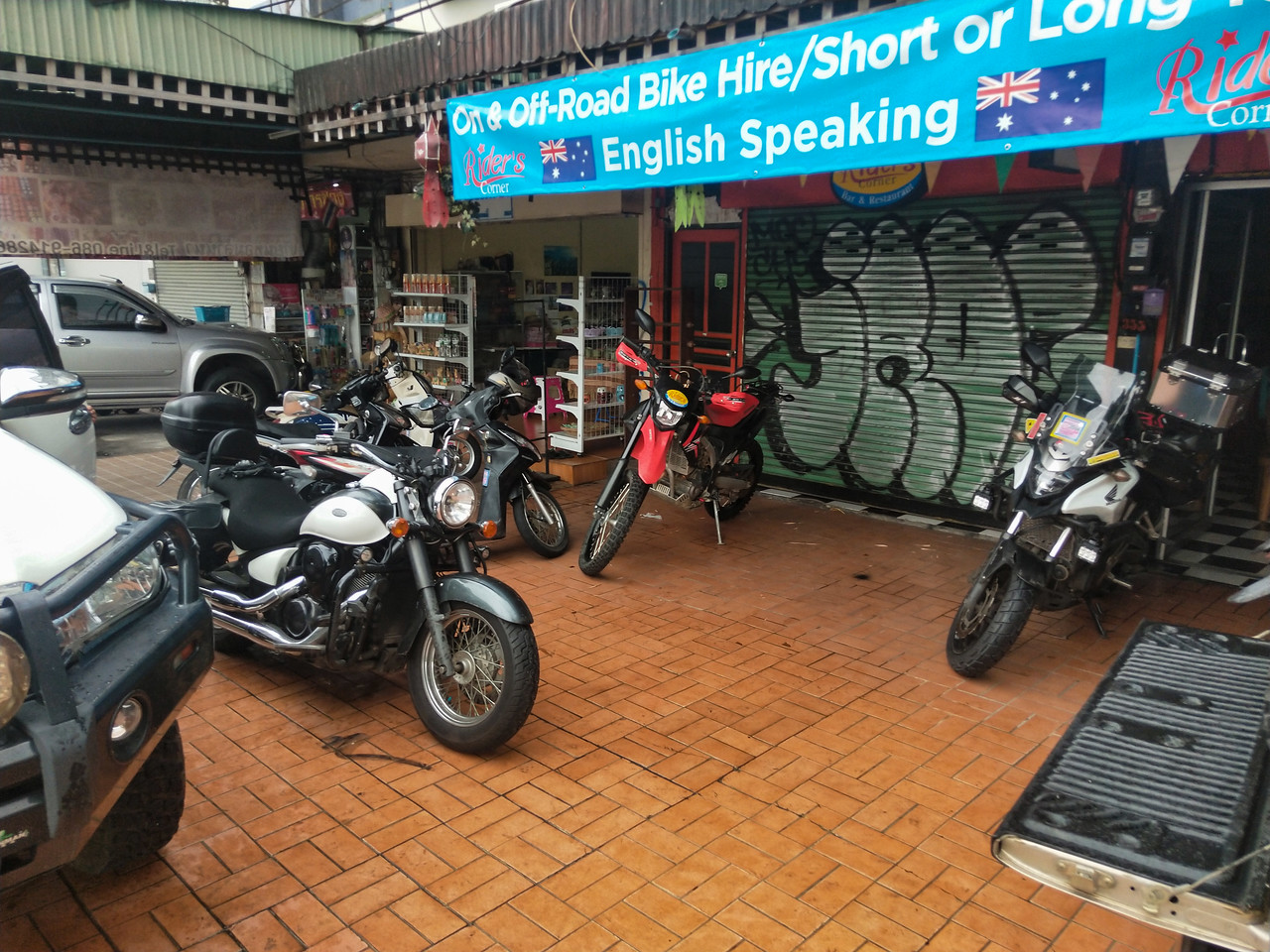 Deere and I took our Waves to Wat Chan in the truck, not so much because we didn't want to ride, but more to have more recovery options, if needed.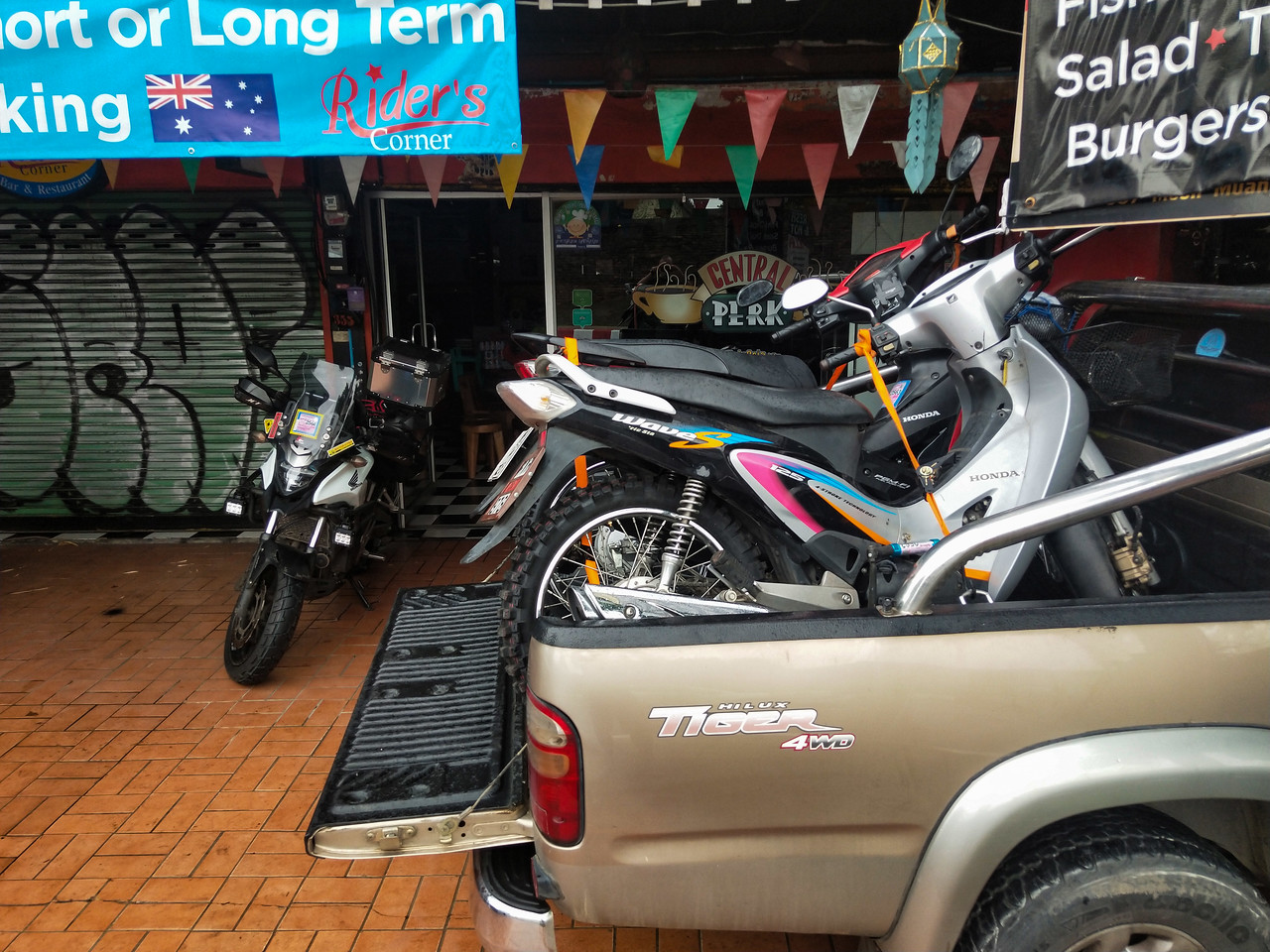 Geez mate, we're not even to Samoeng yet.
ATGATT to the fore though
It's OK... I won't tell Les what you did to his bike. Shhh. He'll never know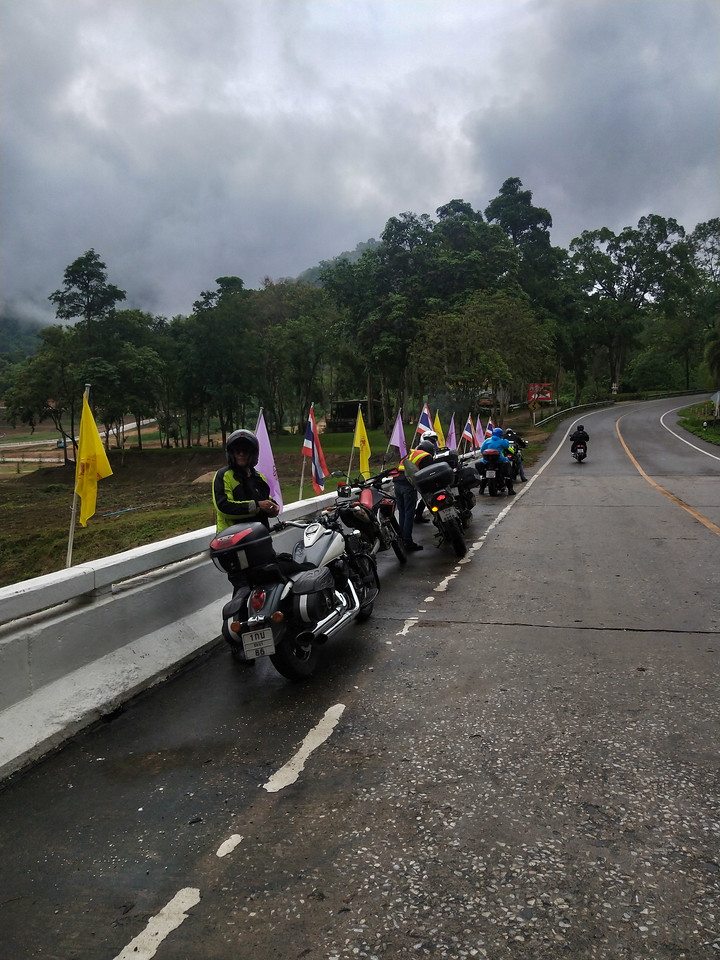 Feet up please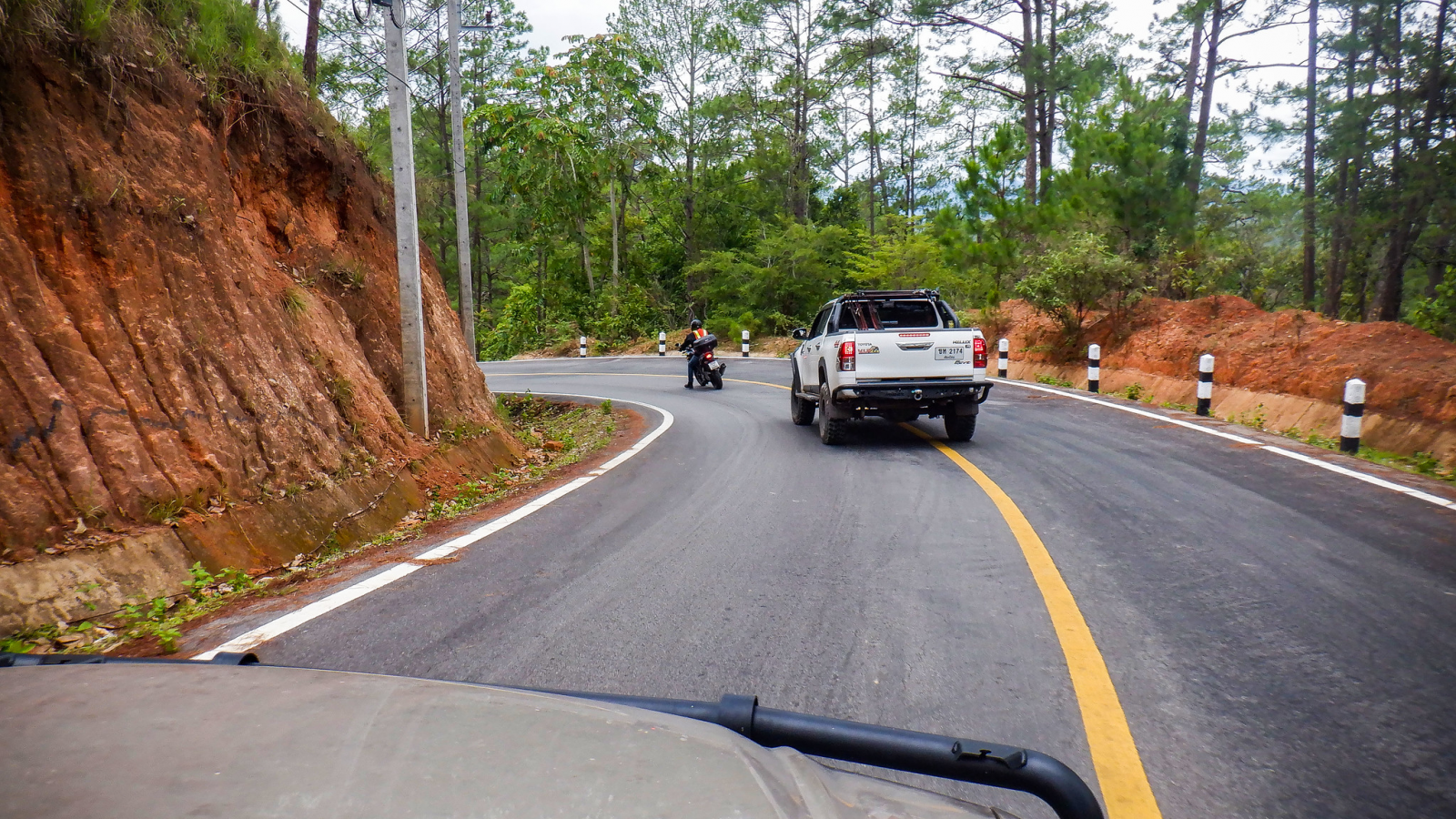 Early lunch and fueled up in Wat Chan. Let's go get muddy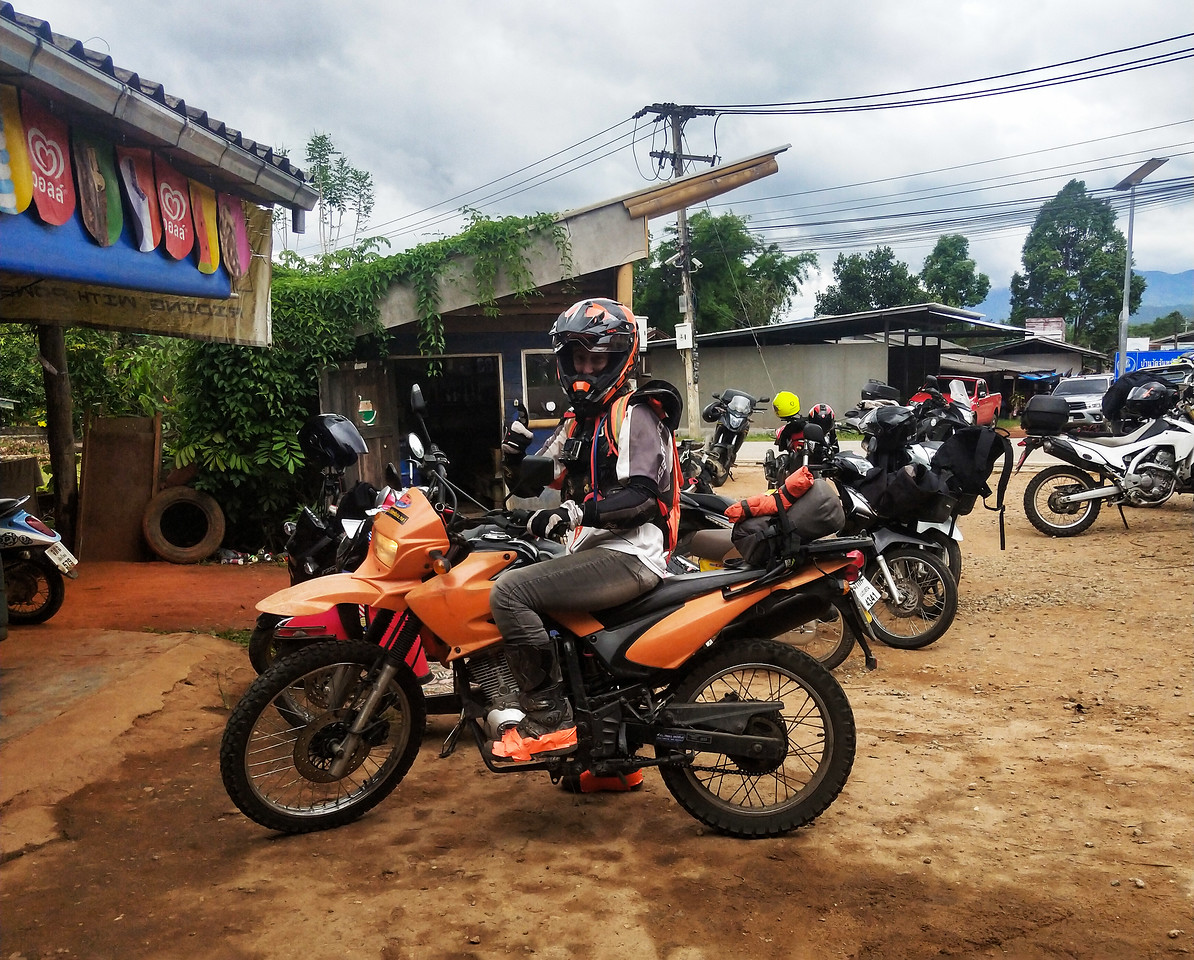 Why do girls always do things in pairs?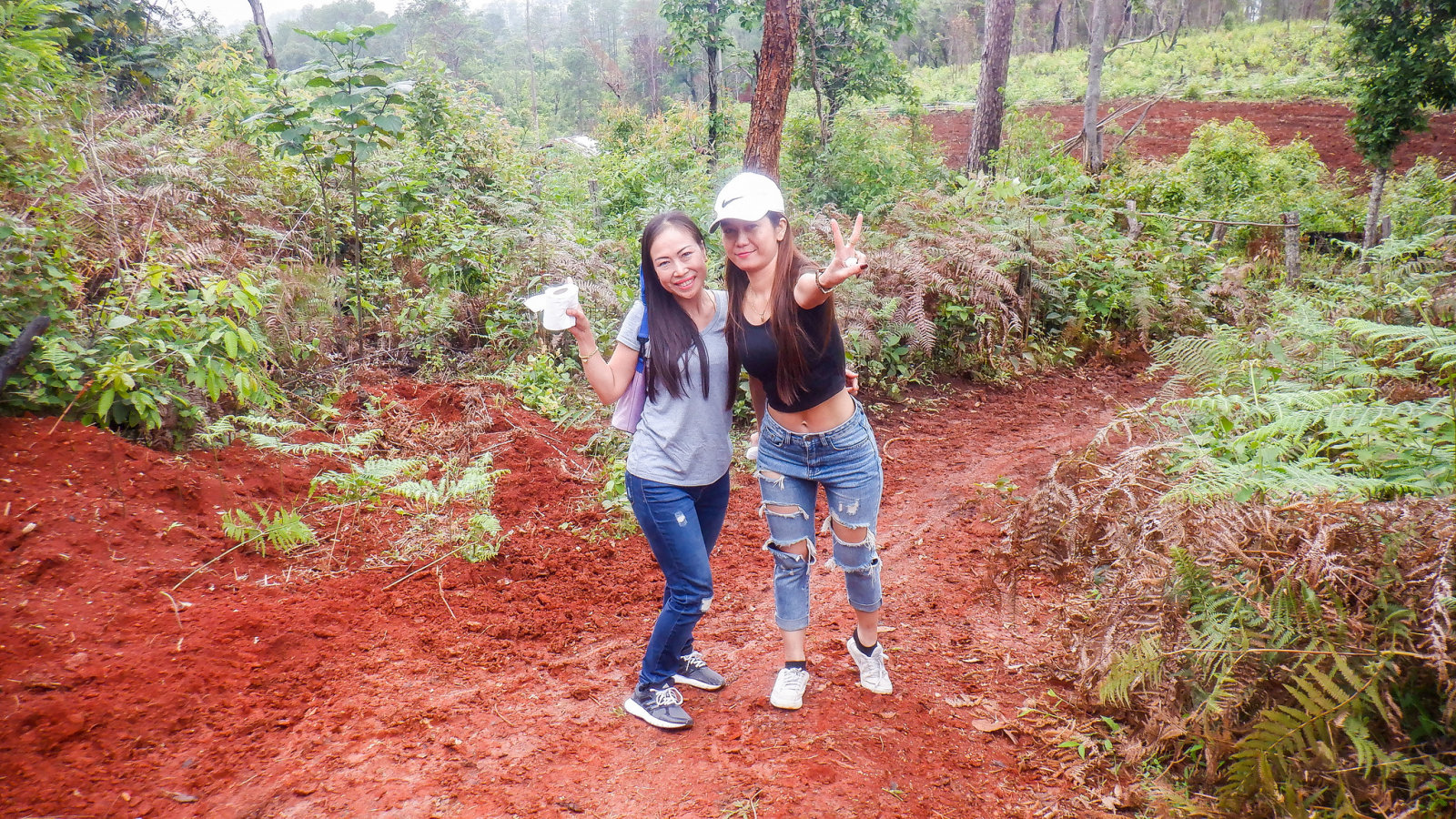 It didn't take long to get wet and muddy
More to come.........