Joined

Jul 1, 2012
Location
Bikes

Honda CRM-AR 250, Honda CRF 250-L, Suzuki V Strom XT 650 Honda XR250 Baja BMW F650GS
After a relaxing evening and a good nights sleep the highlight of today's ride would be visiting the Pho Win Tuang Caves dating back to the 14th century and been high on my list of must-visit places for a while.
The riverbank near the ferry point was bustling but we secured a small ferry for ourselves for 5k kyat for both of us, yes we could have gone upriver and crossed the bridge over the Chinwin River but wheres the adventure in that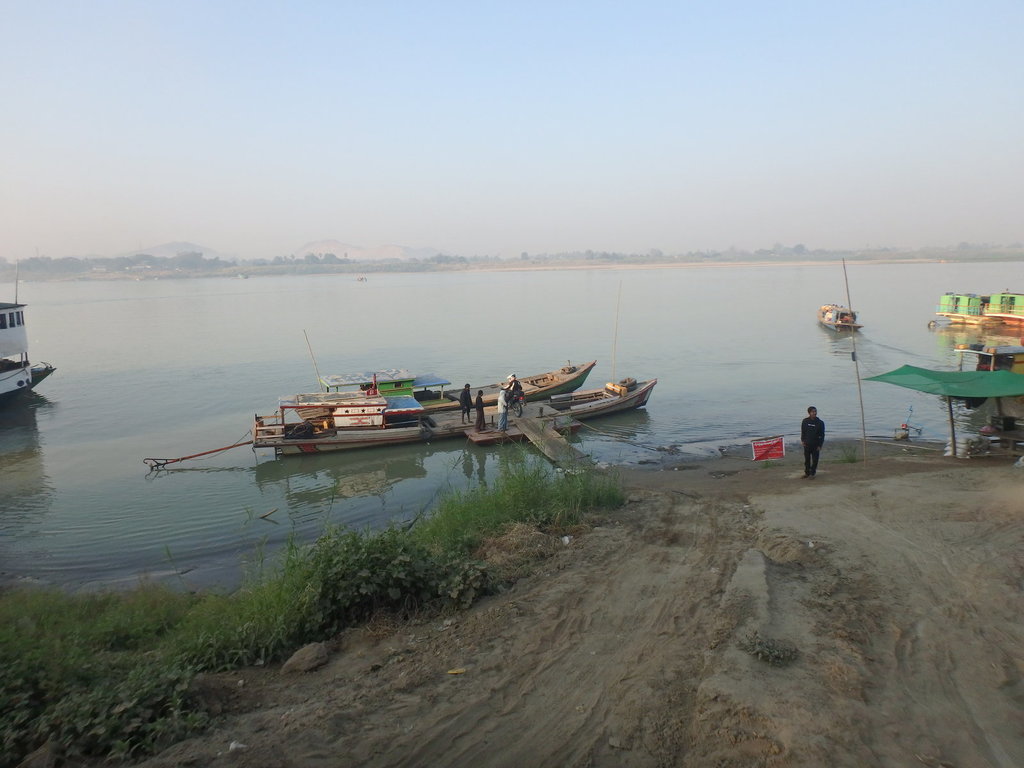 Surprisingly busy crossing point by the locals.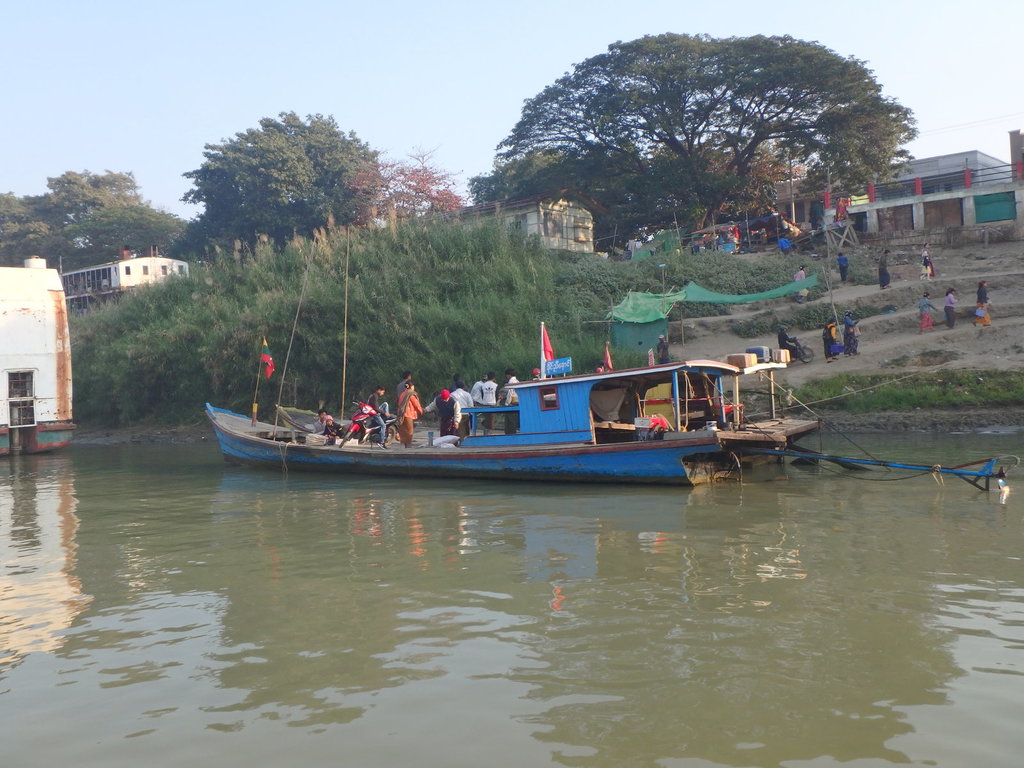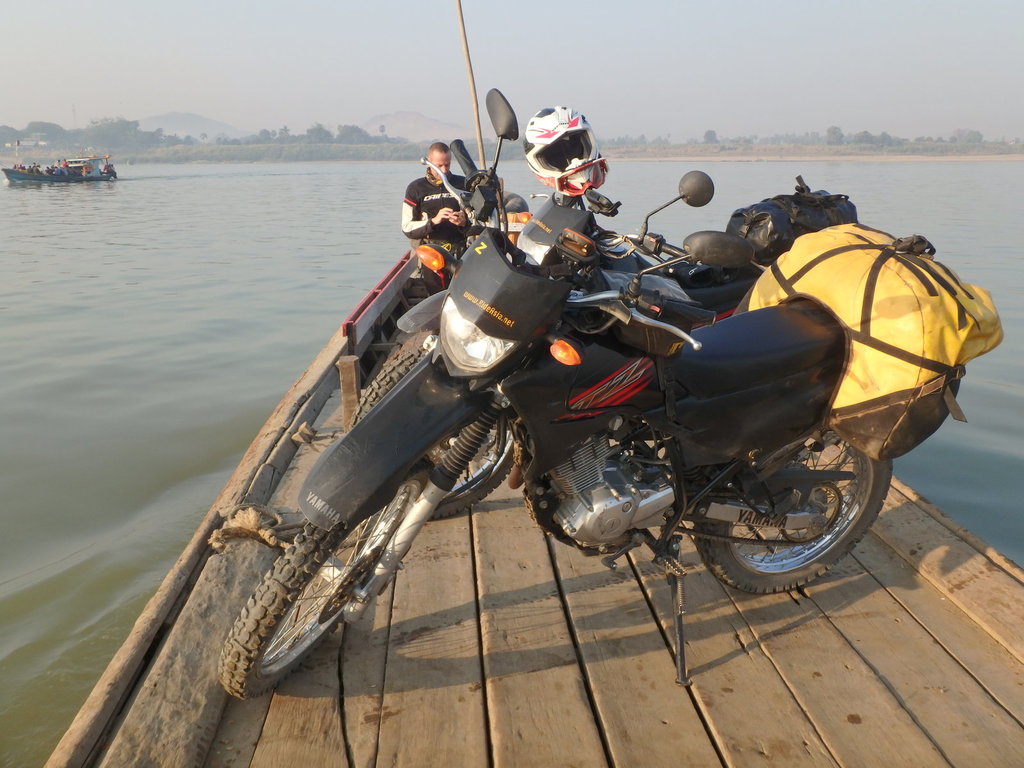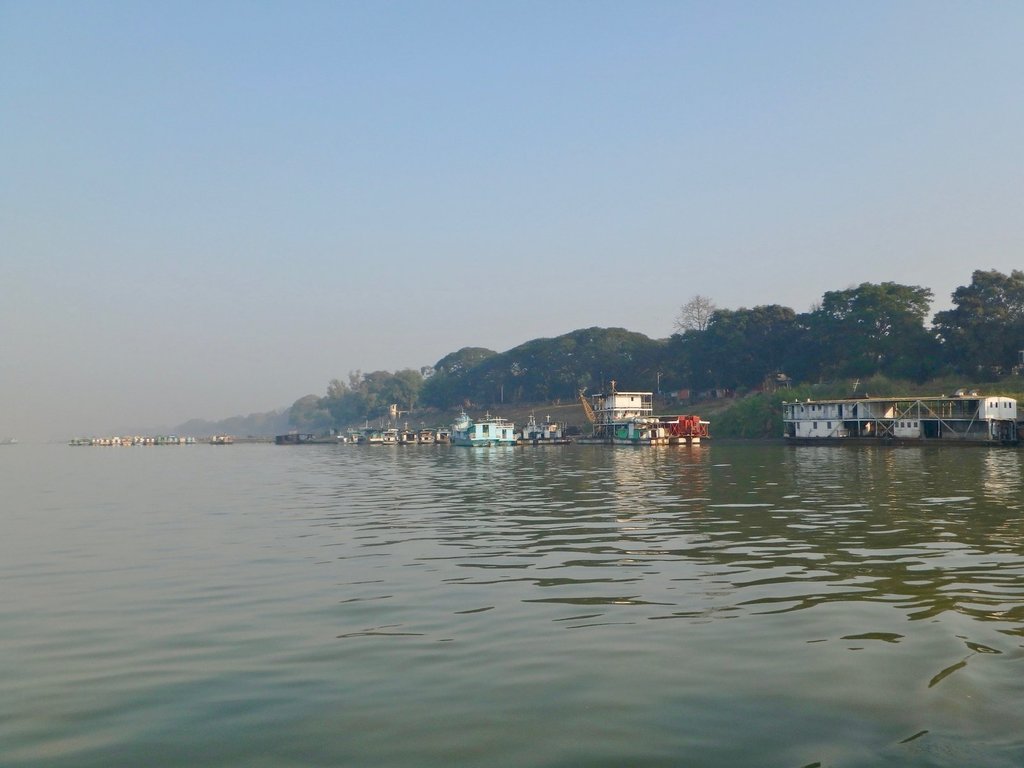 Reaching the other side we would have to ride over several vessels avoiding impatient passengers.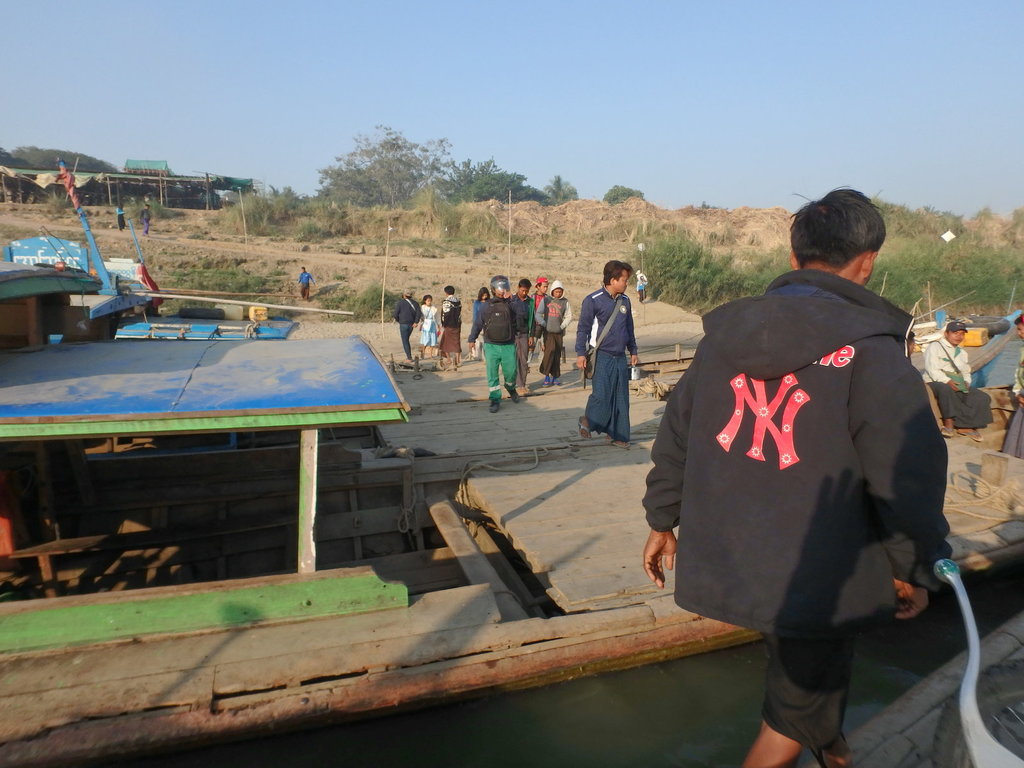 Gassing up for safety's sake, this young lady found us both very amusing.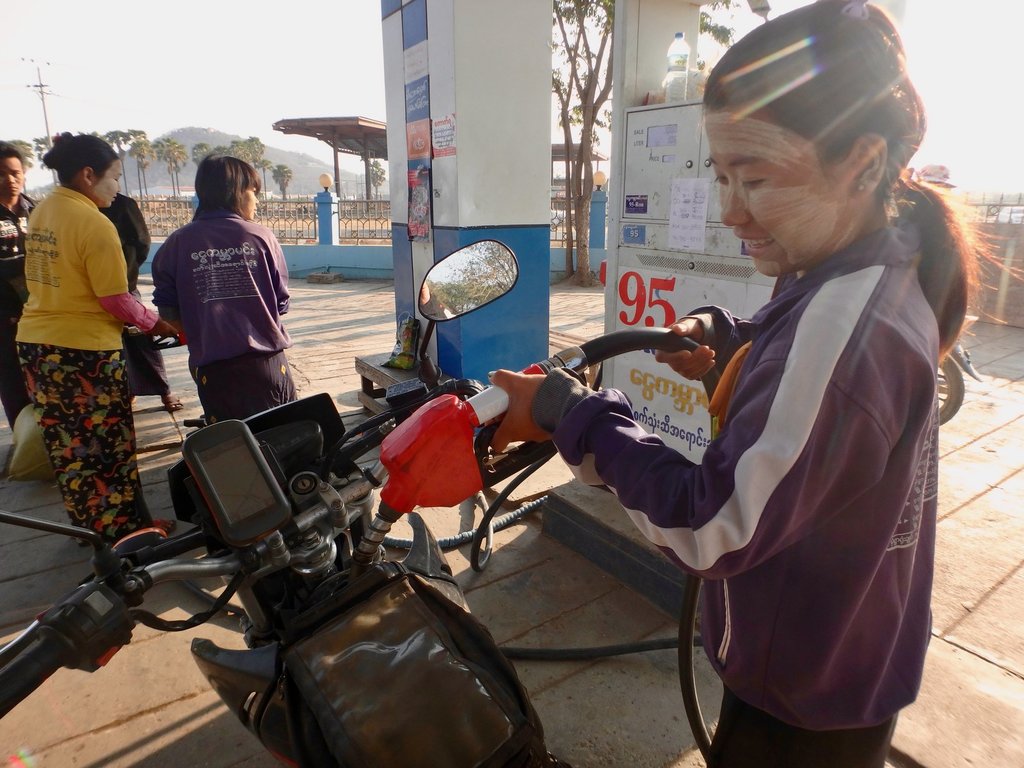 From the river its a short ride to Pho Win Taung, a small entry fee of 10k kyat each if I recall.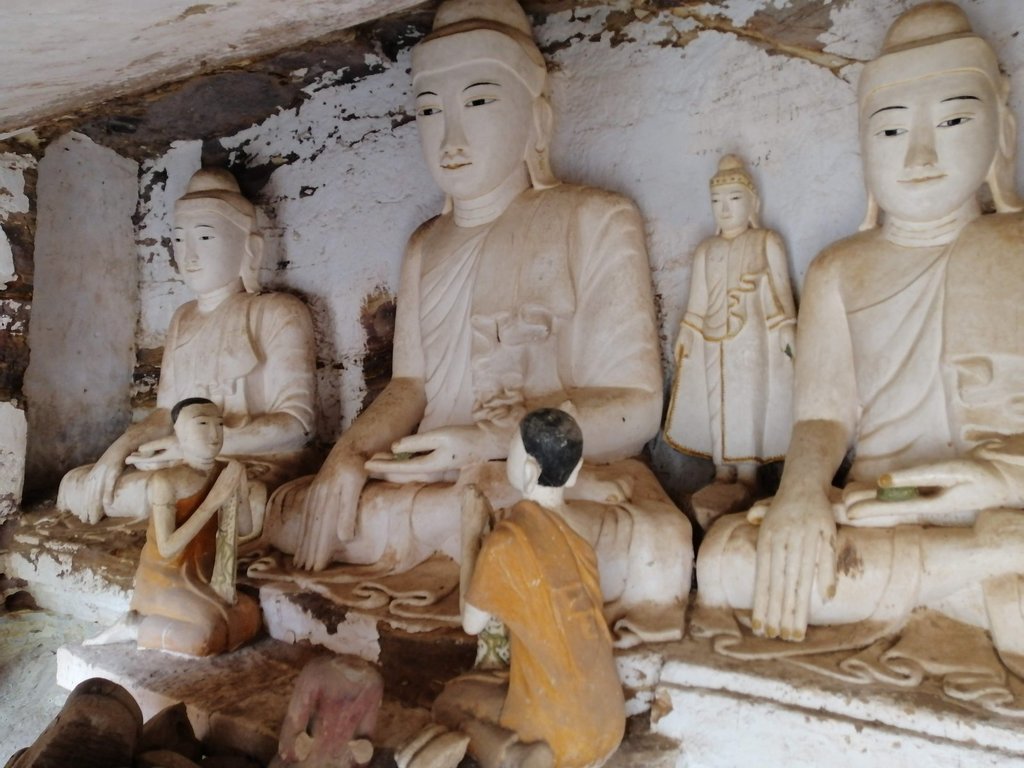 The site is in two sections the first a run of hand-carved caves, inside each has its own Buddha or Buddha's.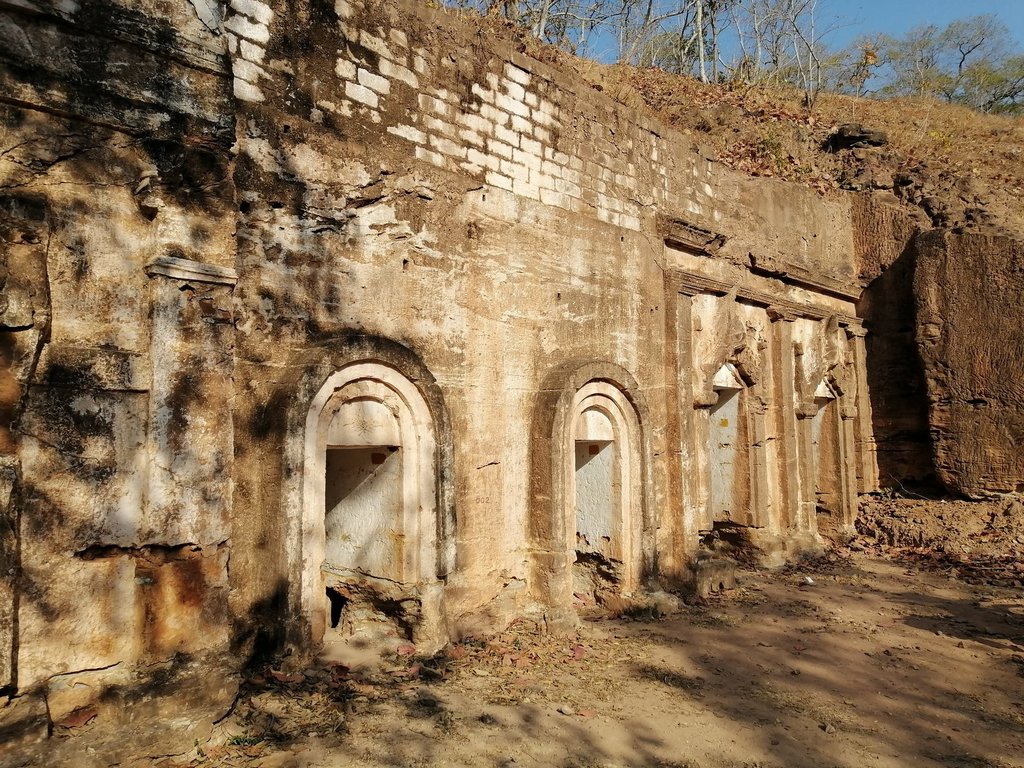 Here is a link giving some history to the site.
Phowintaung - Wikipedia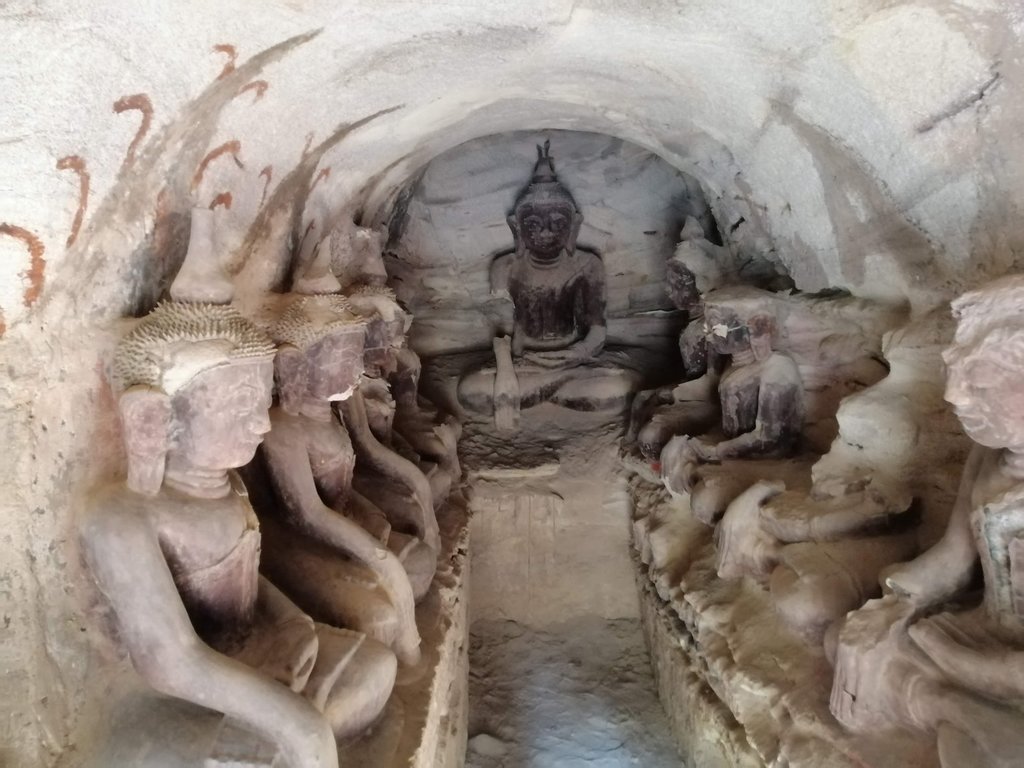 Taking pictures can be difficult as some of the caves are very small, but the results are pretty good.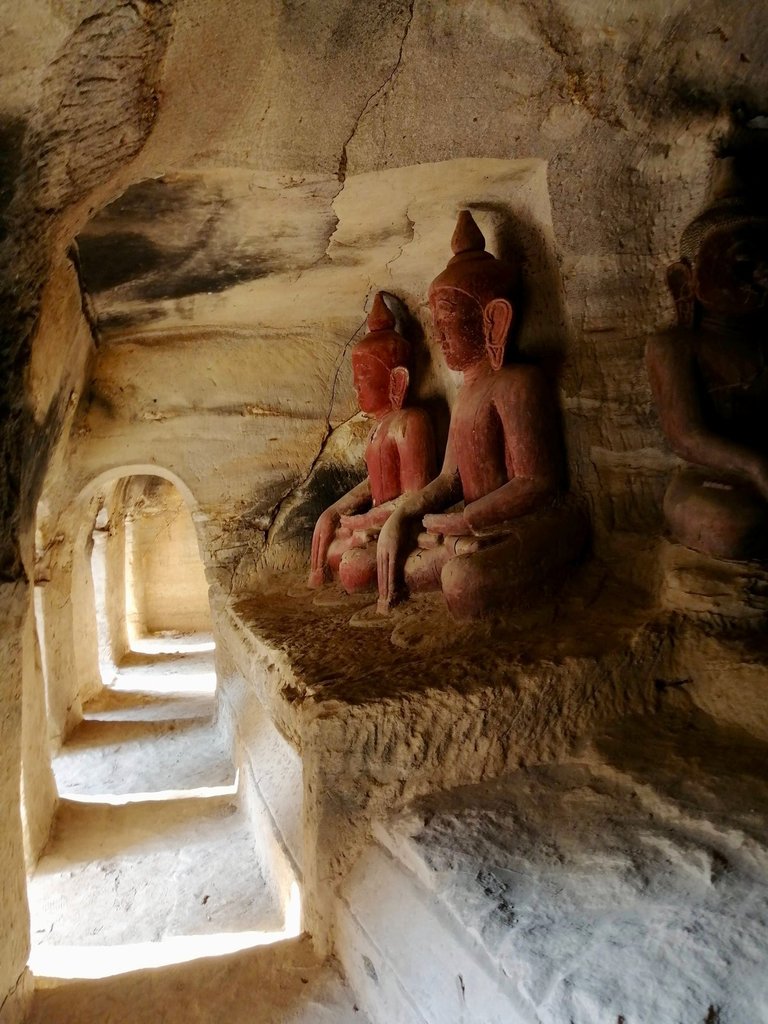 The murals inside are amazingly detailed considering little restoration is being done.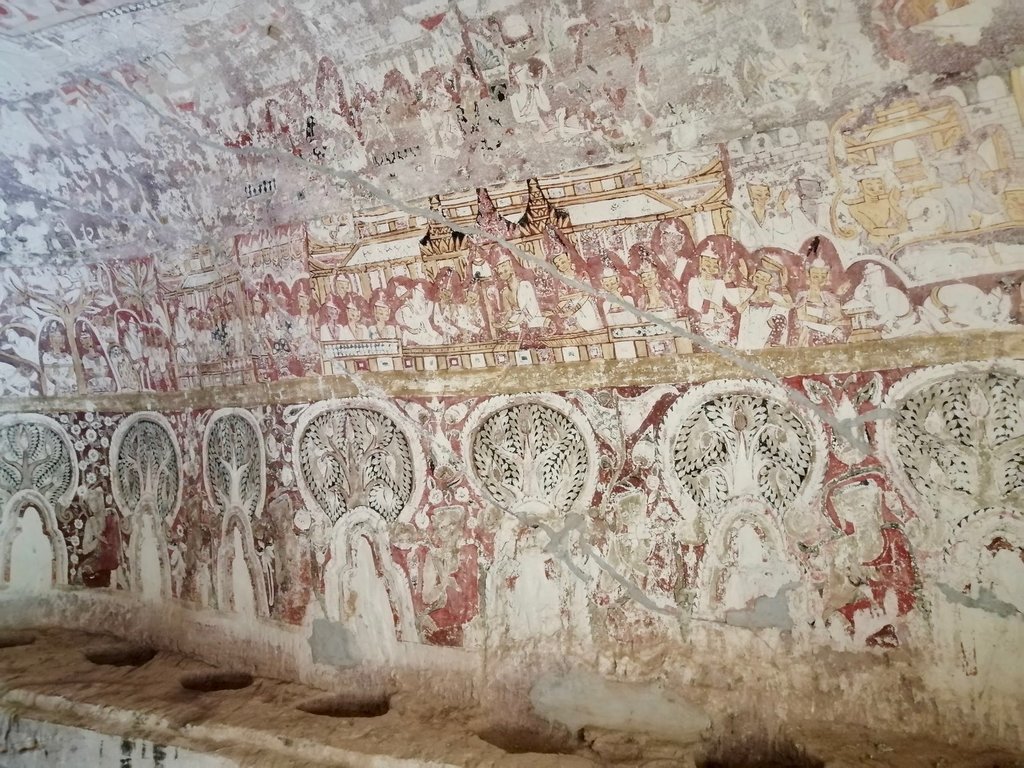 As with many old Buddha images, the noses of many have been removed by vandals.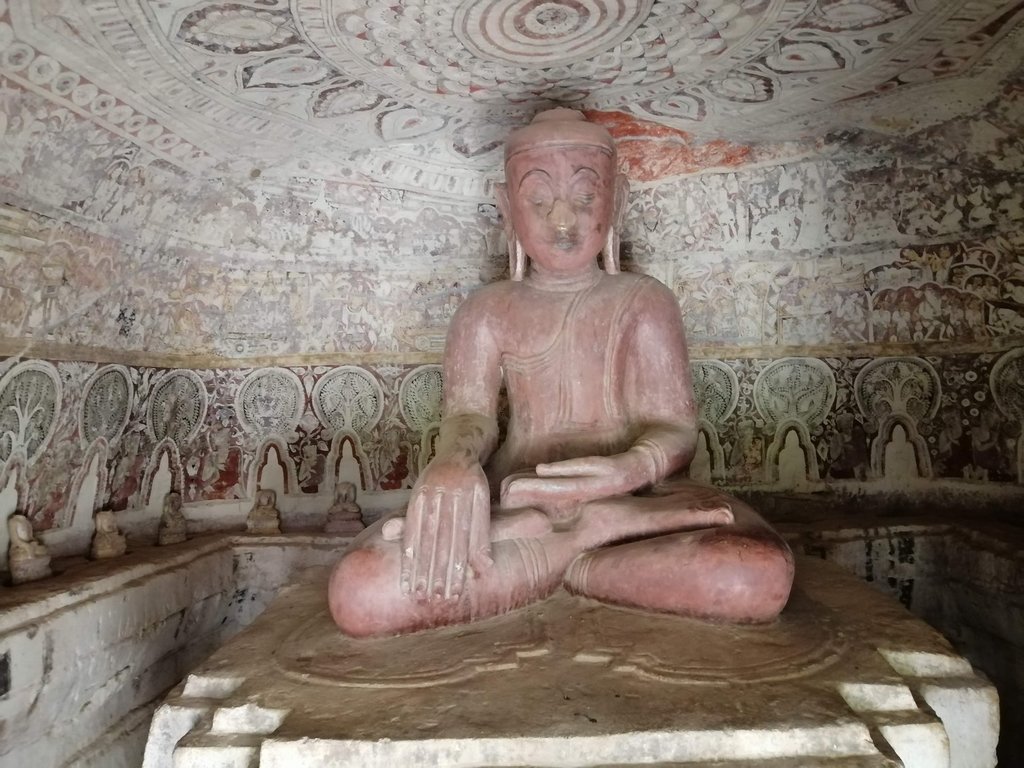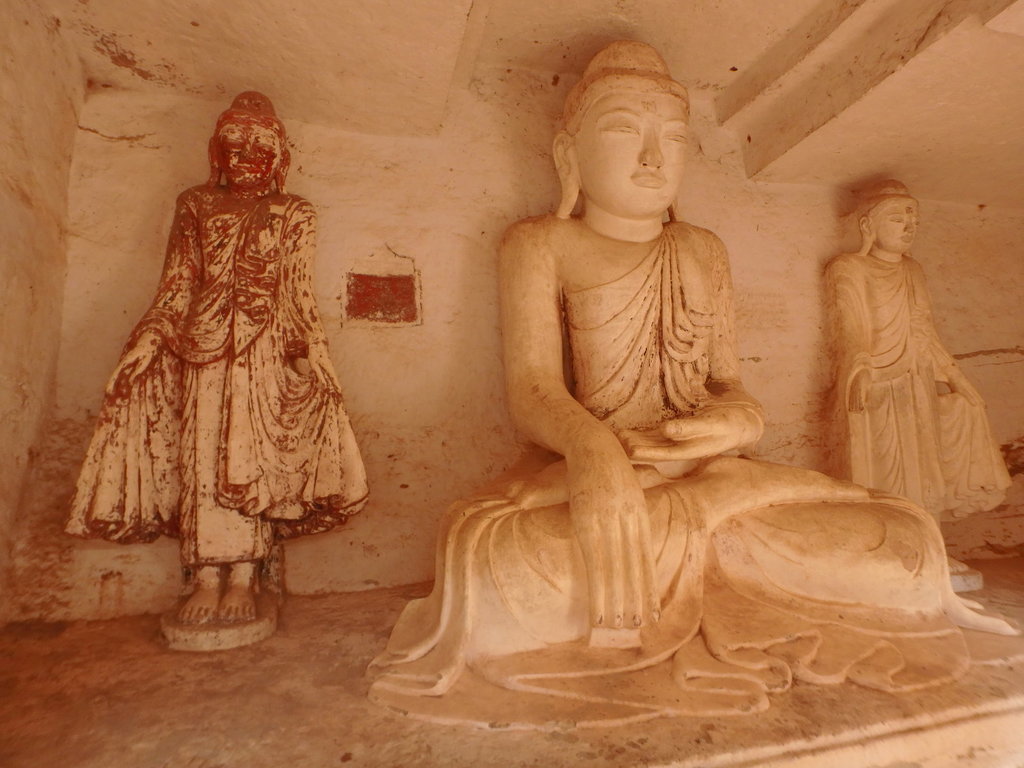 Some cave entrances very plain.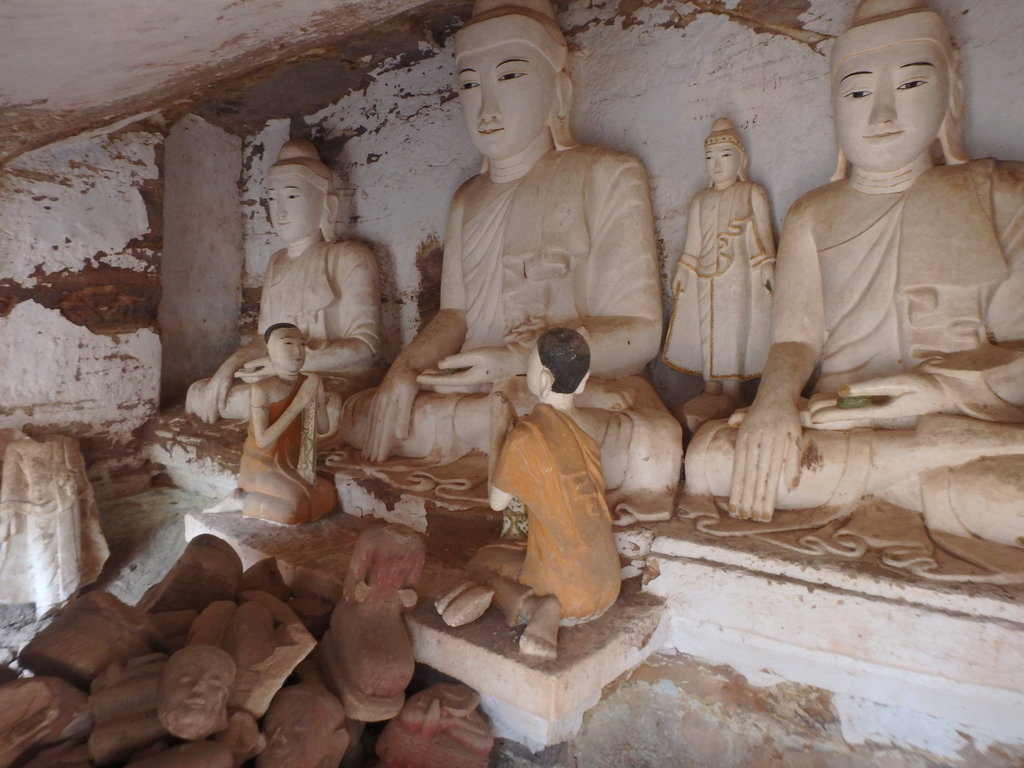 Others showing beautifully carved mouldings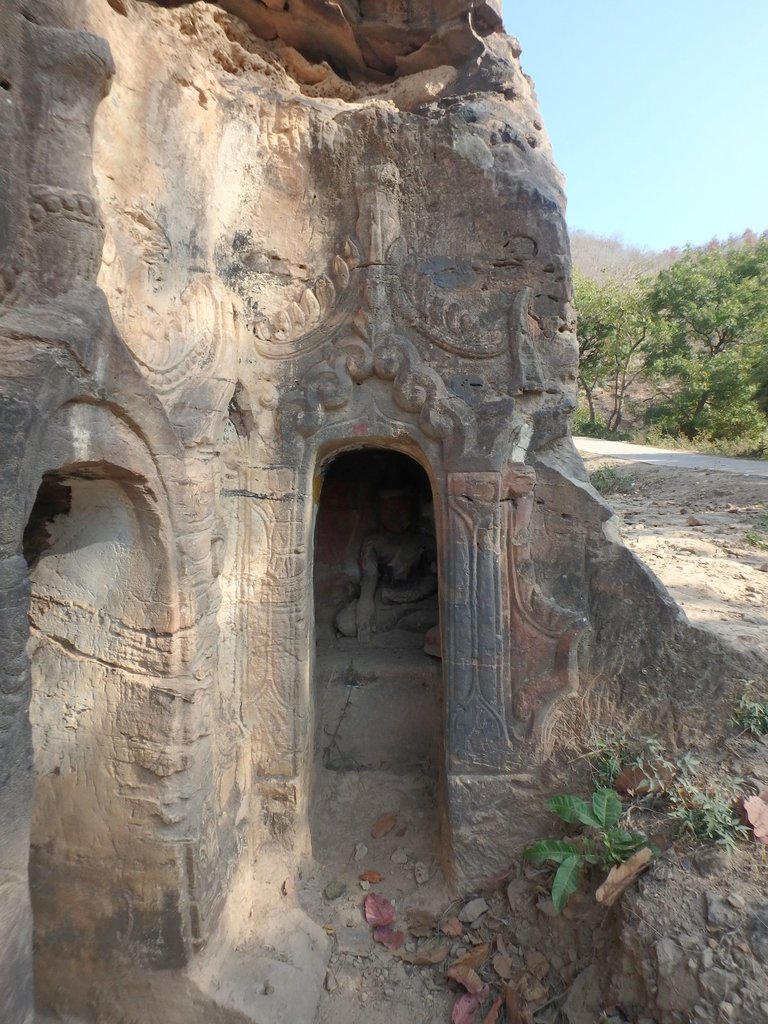 The first section was amazing enough, but a little further away the main cave complex.
Here we adopted some guides of sorts who followed us the whole way and to honest became a pain in the arse.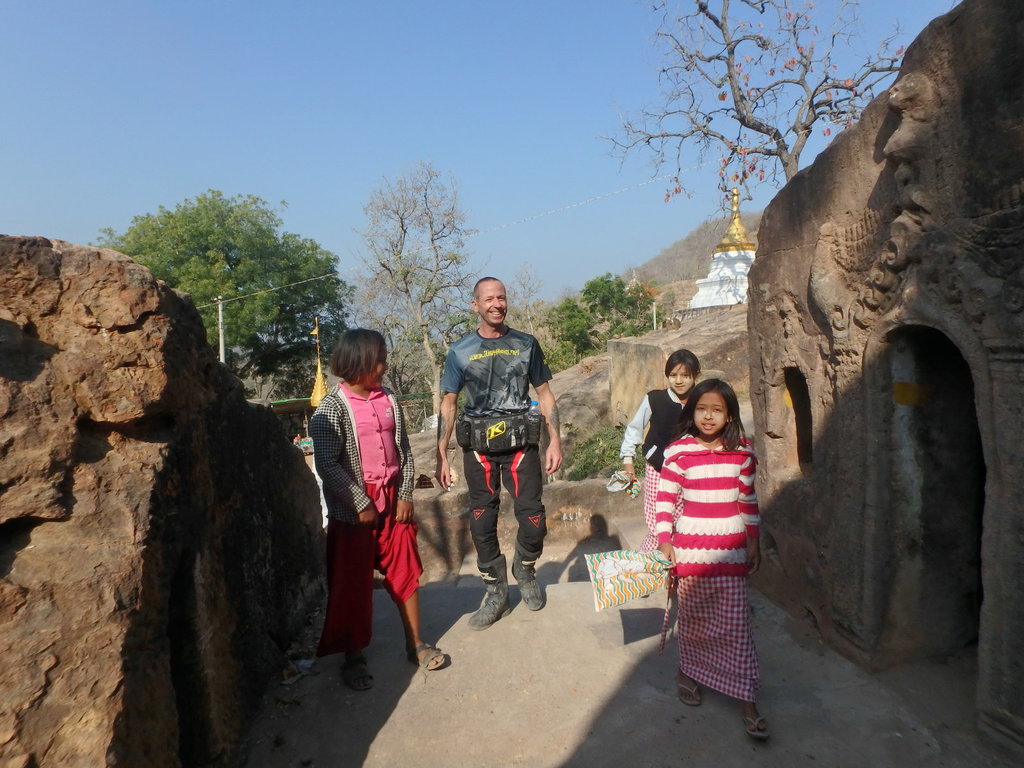 Once again the condition of the murals was outstanding.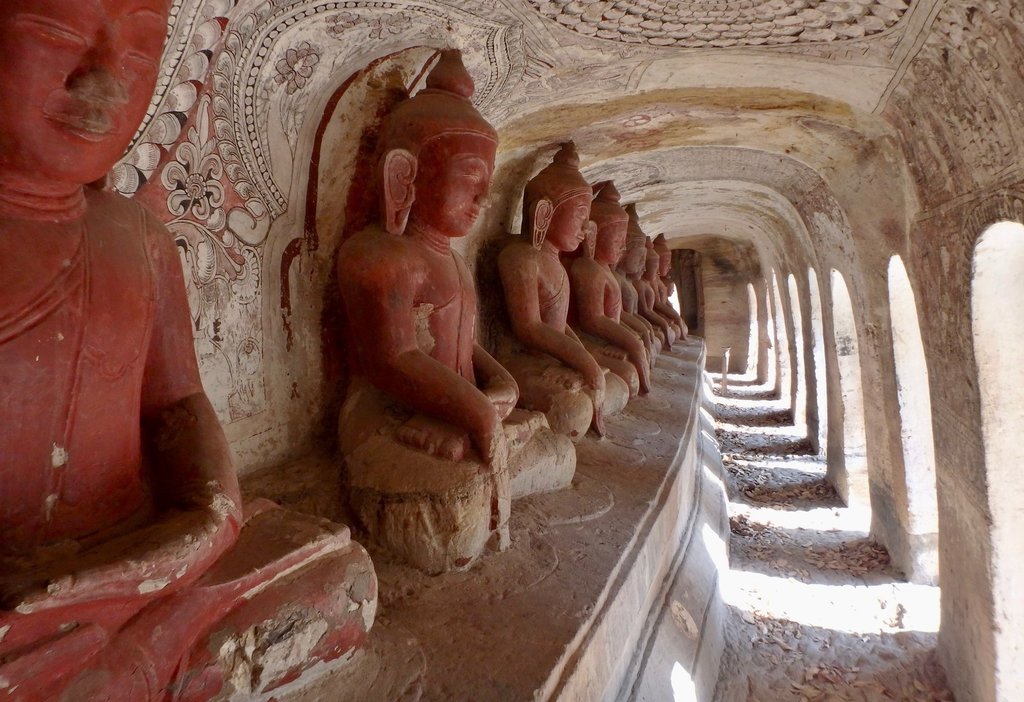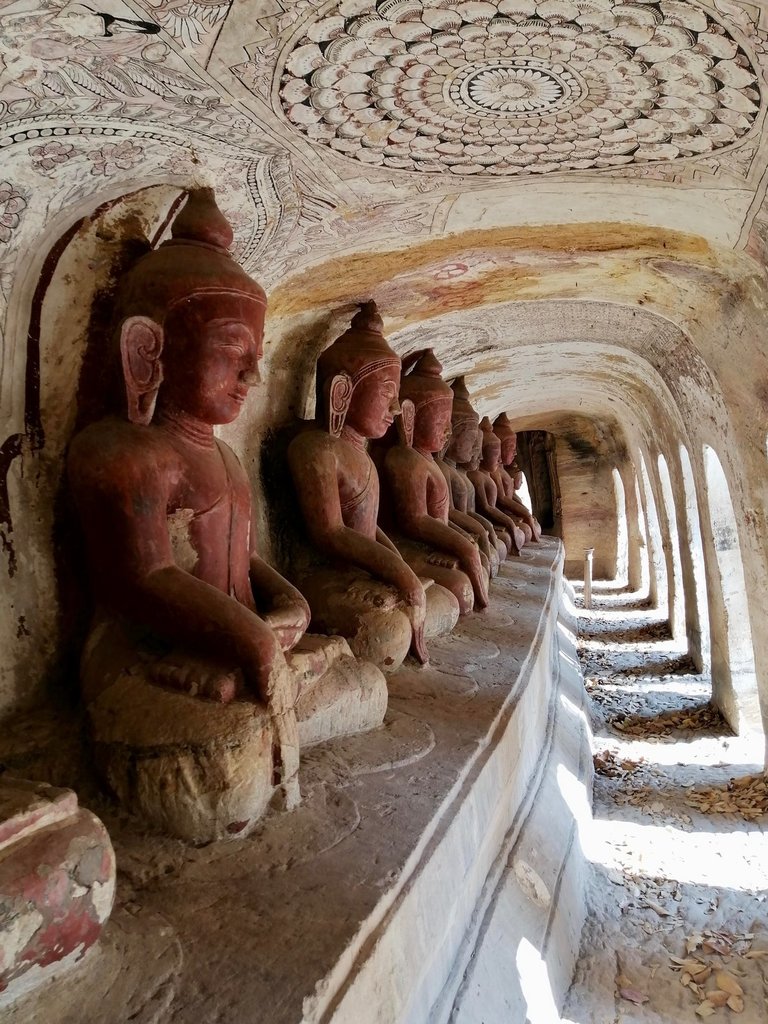 Unusual Buddha image with snakes hanging either side.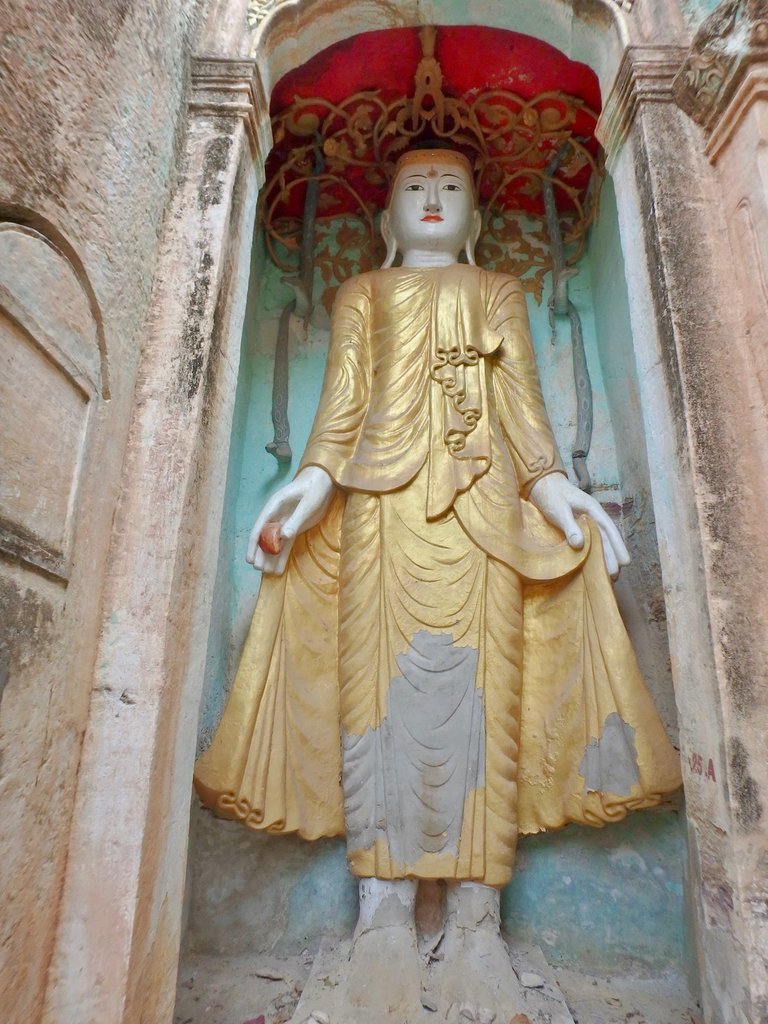 Several reclining Buddha's each adorned with beautiful mural work.
The site is pretty extensive, but to be honest or guides had become more than a pain and curtailed our visit.
Usual trinket store for the gullible tourists.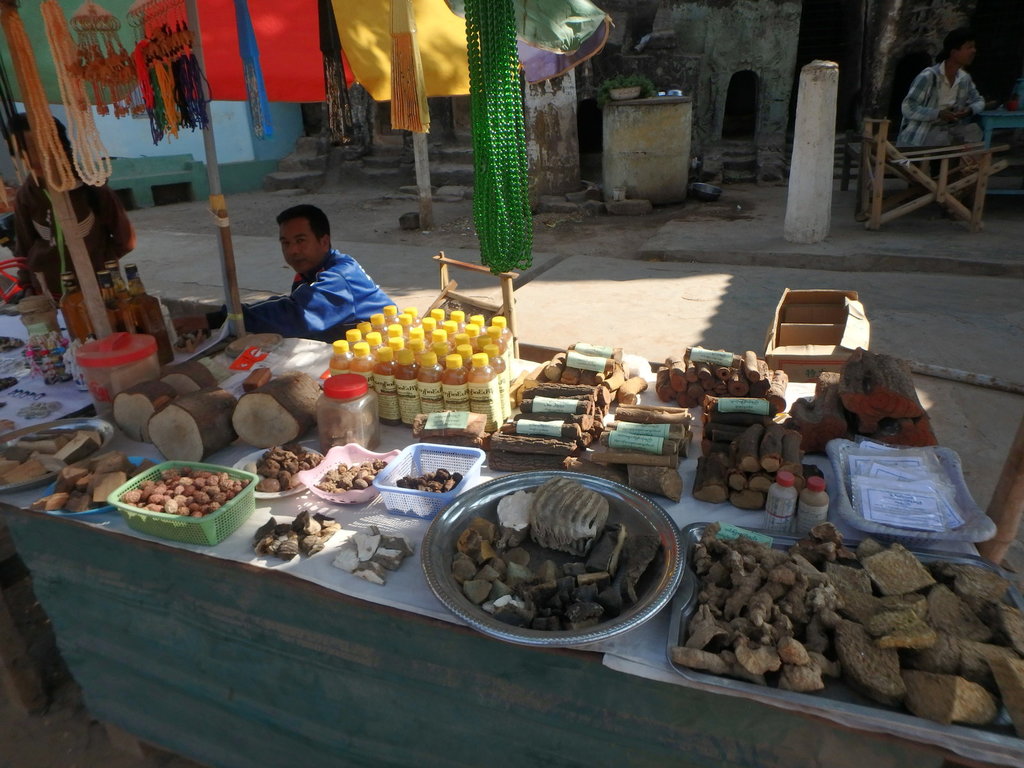 Hard to imagine the effort involved in carving out these structures, reminded me a lot of Petra in Eygpt
Nick and the entourage.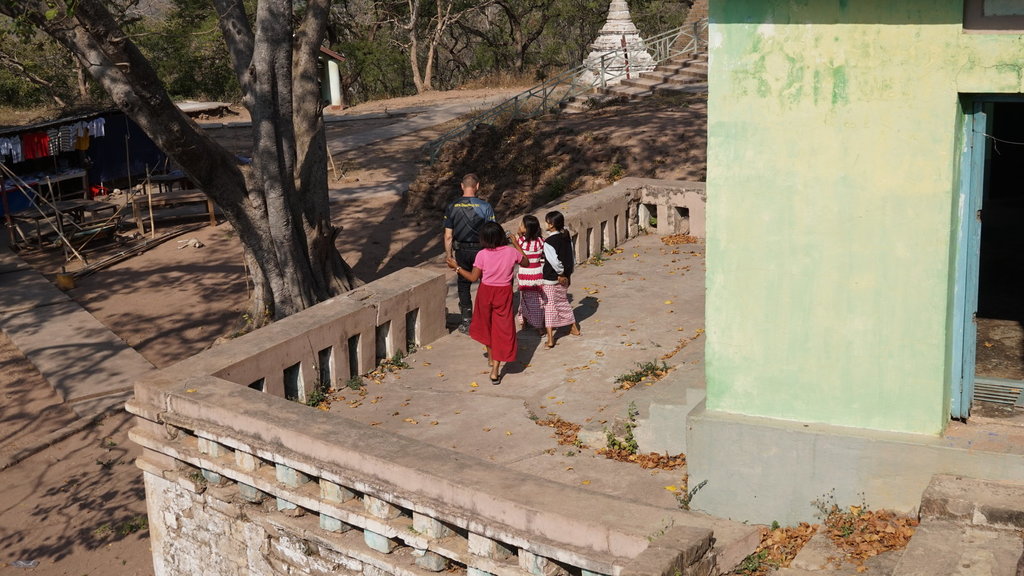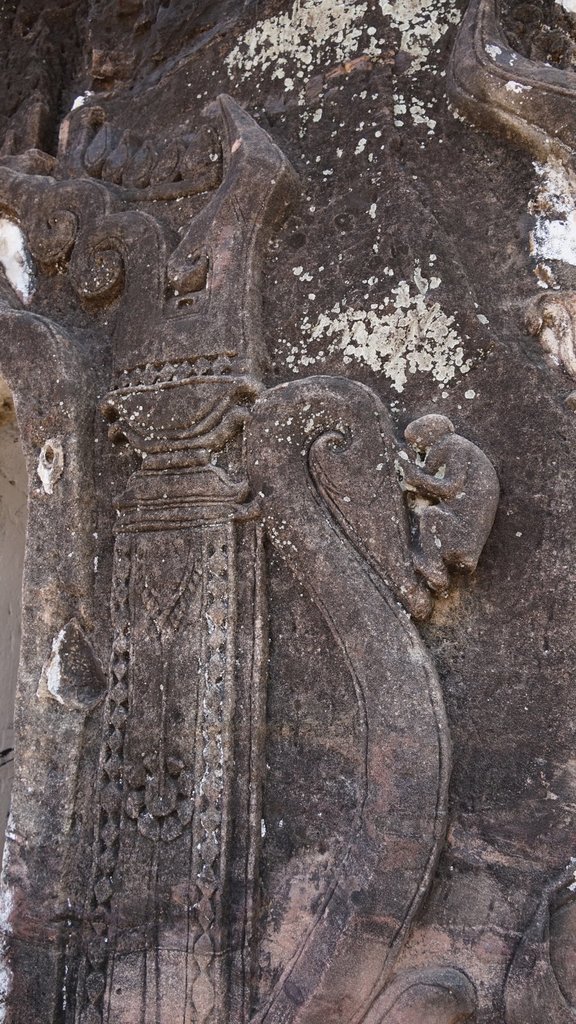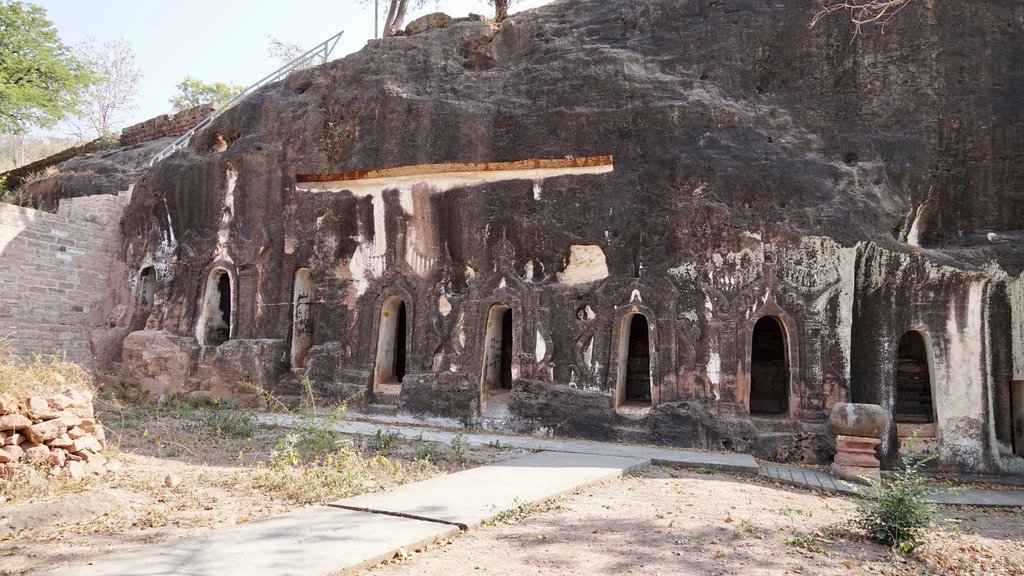 Troops of monkeys always looking for a free lunch.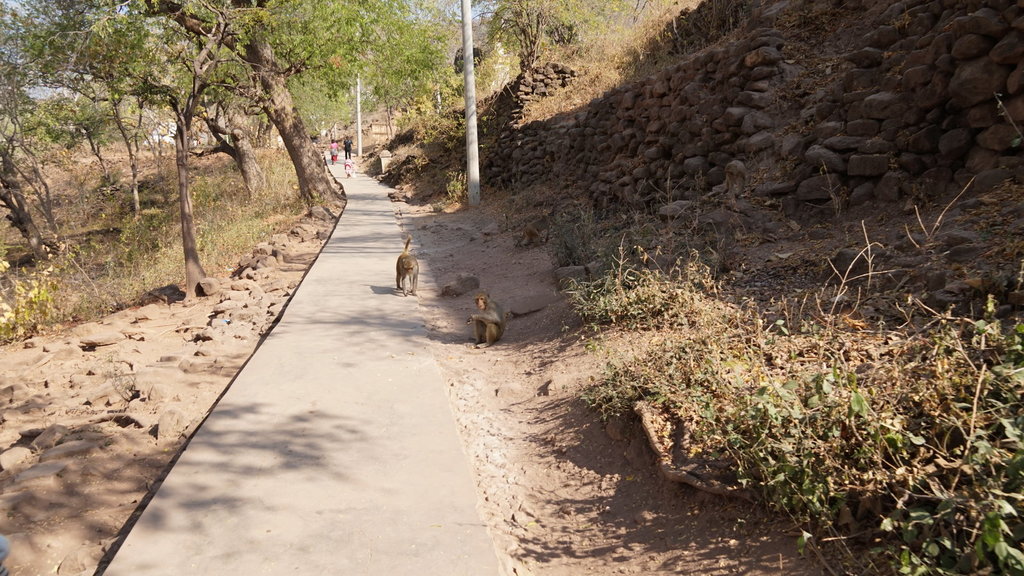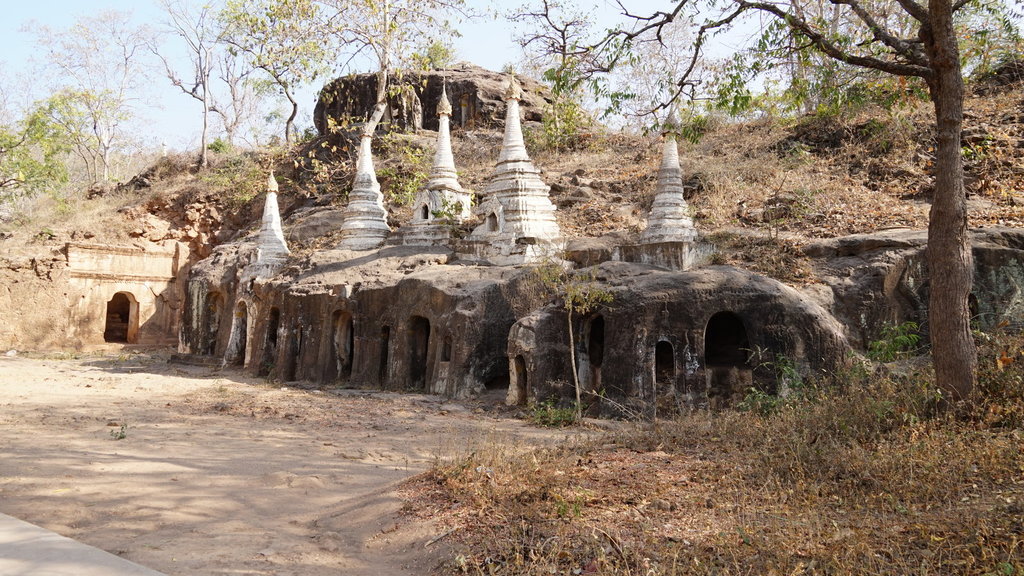 Retribution of sorts one of the kids got a monkey firmly latched on her head, i guess they had been mistreating them on occasion, 1 nil to the monkeys.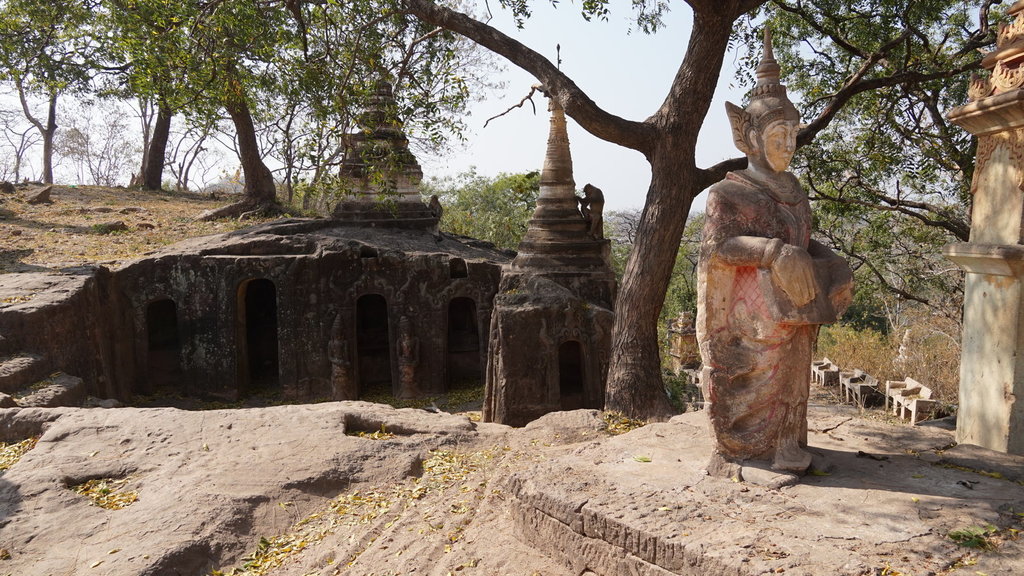 We hit the road and headed to Yimabin and a nice stopover for some tea and noddles hit the spot.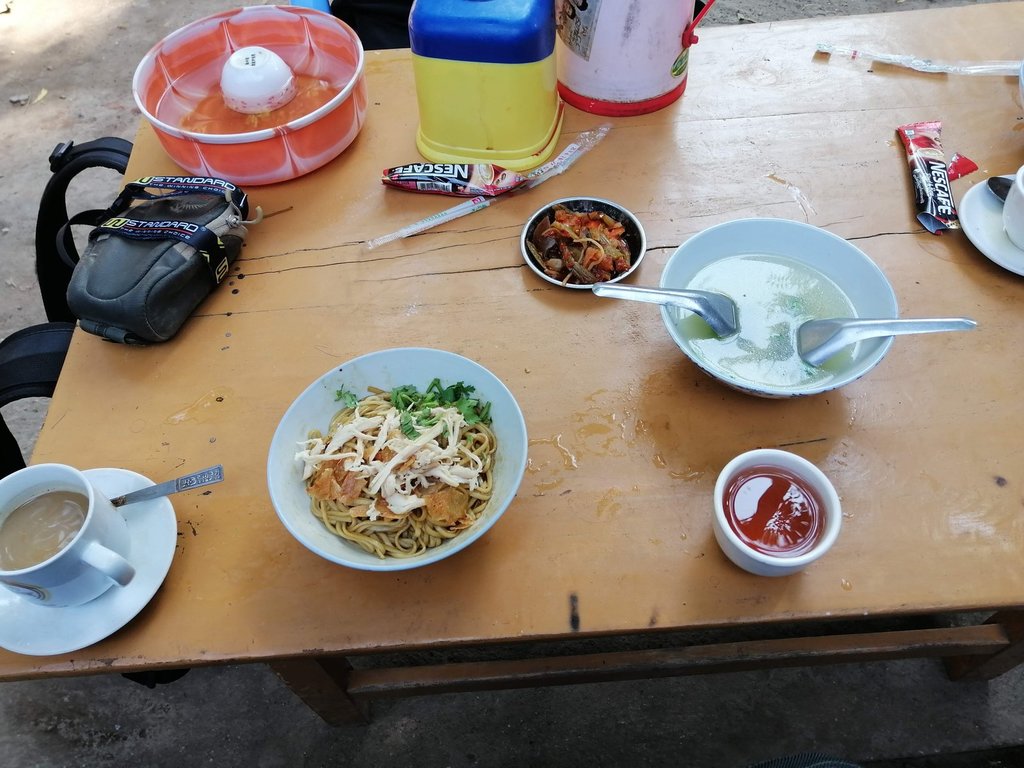 Nick had picked up our first puncture of the trip and after some searching with the help of a local, we found a tube, good idea to carry spare tubes as 21-inch tubes are hard to find.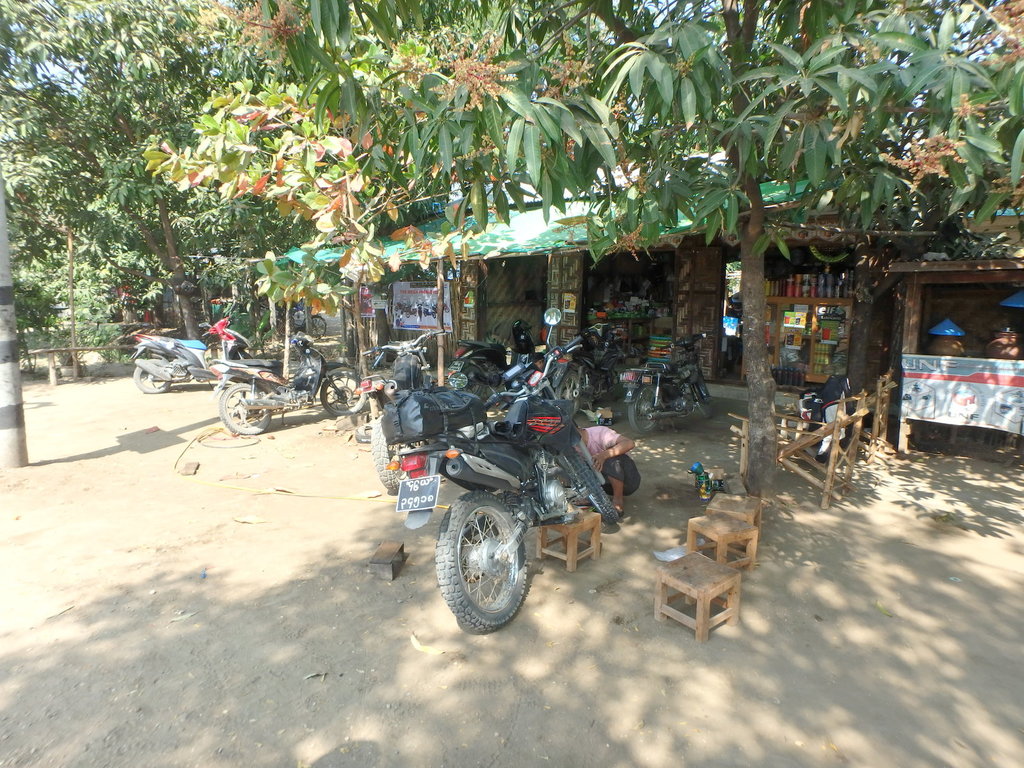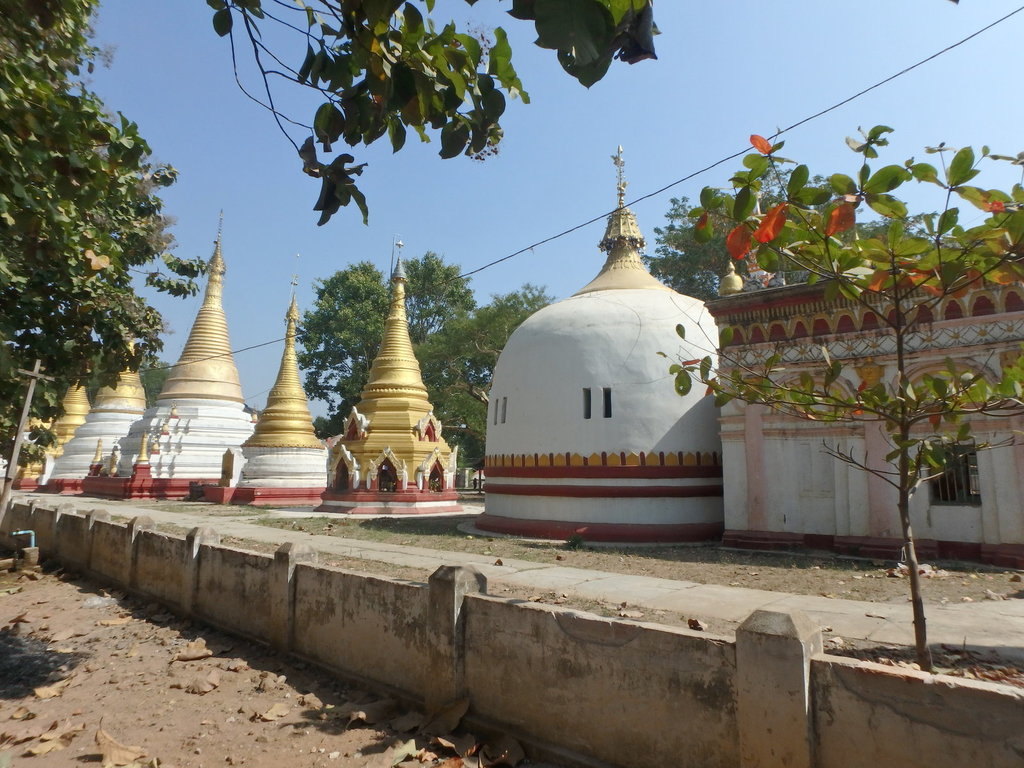 No issues with monks riding bikes here in Myanmar it would appear.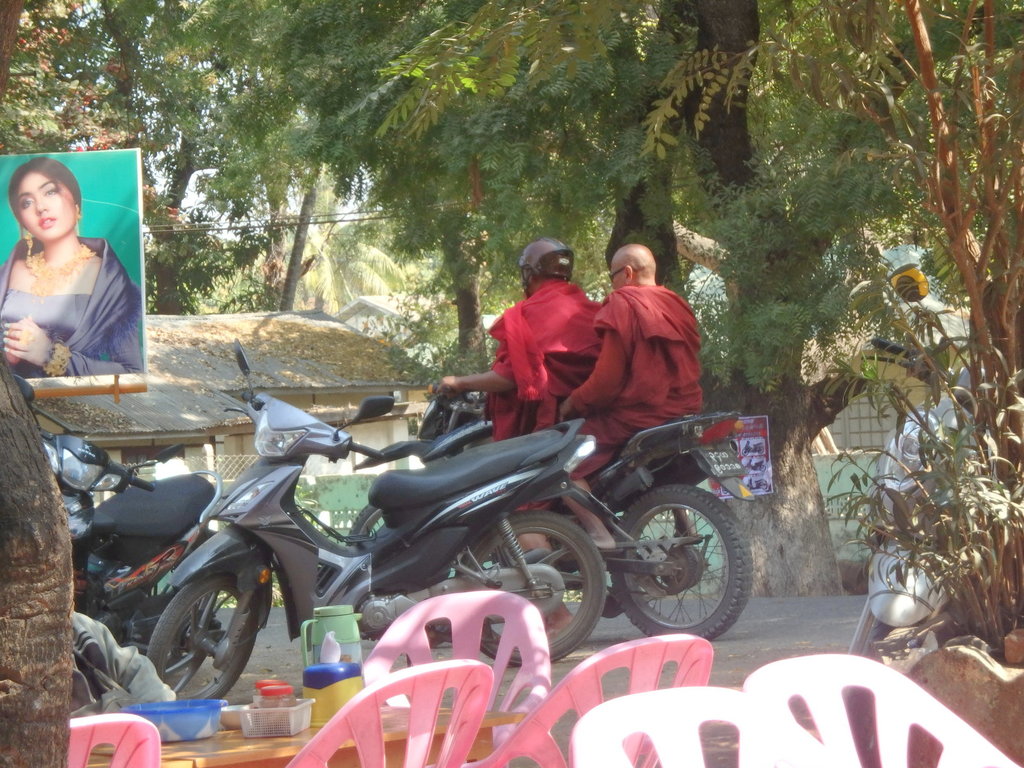 A sure sign we are reaching some elevation, wooden wheel chocks for sale roadside.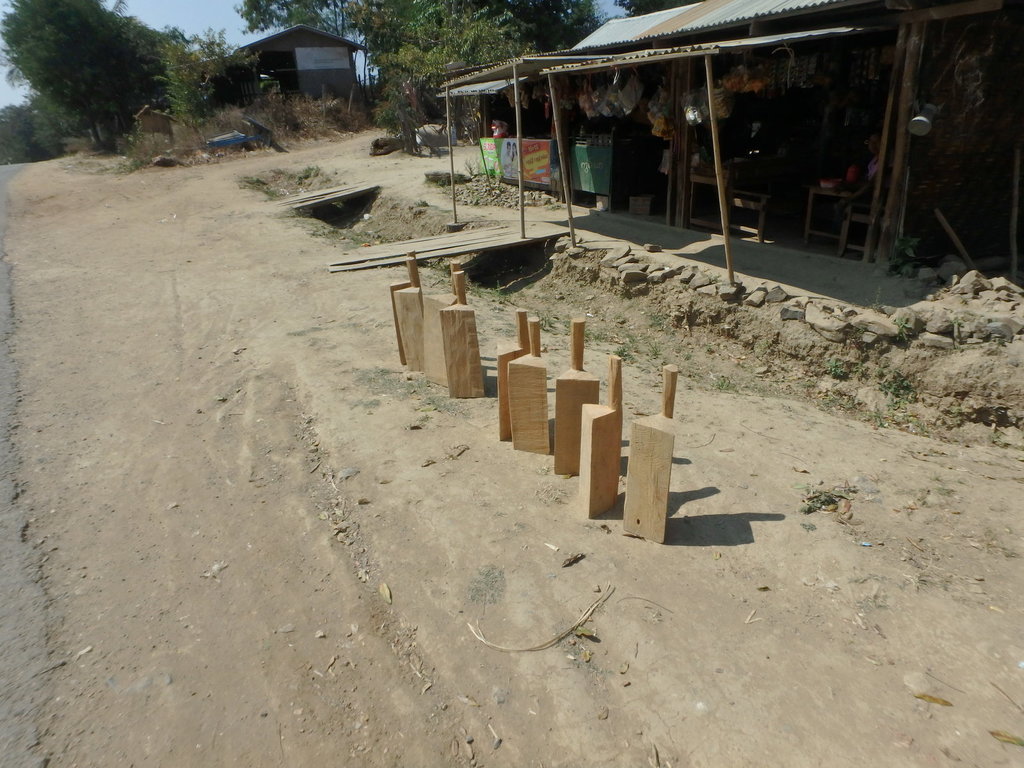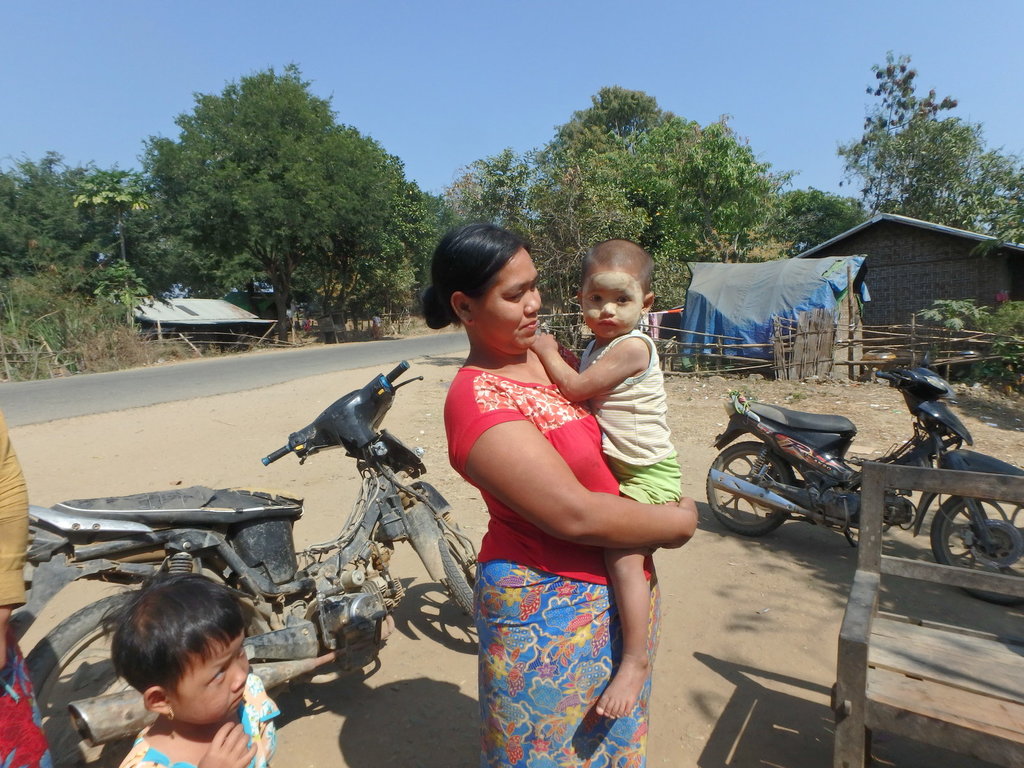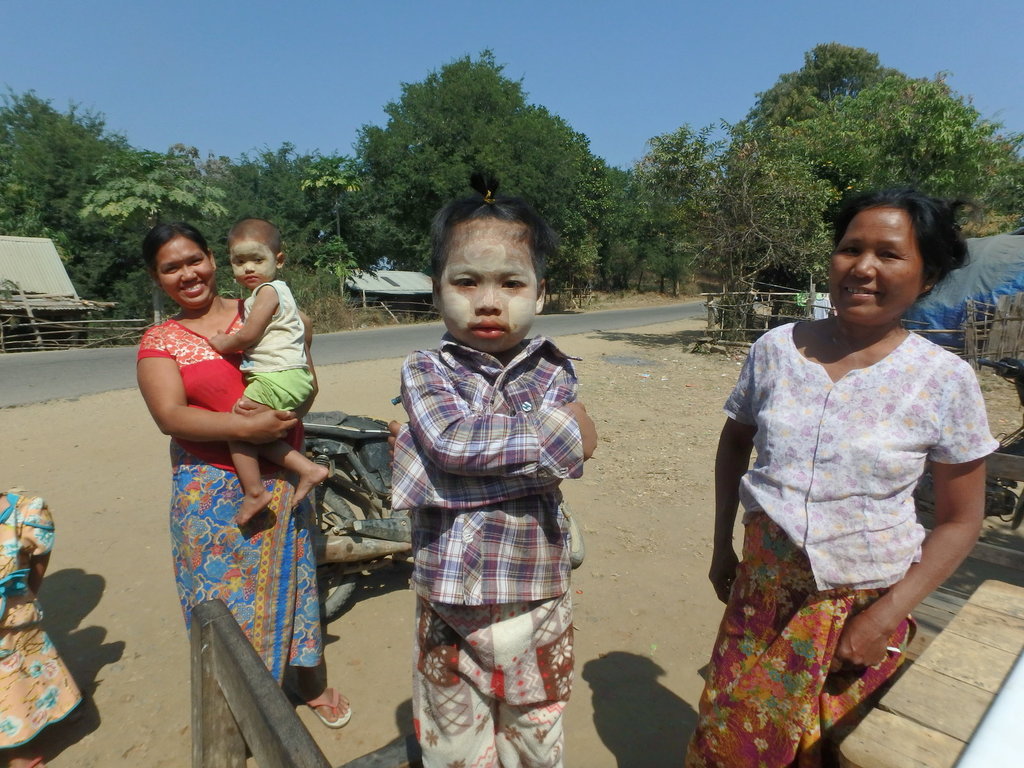 The road to Gangaw is pretty well paved for Mayanmar but expect lots of interruptions for road crews.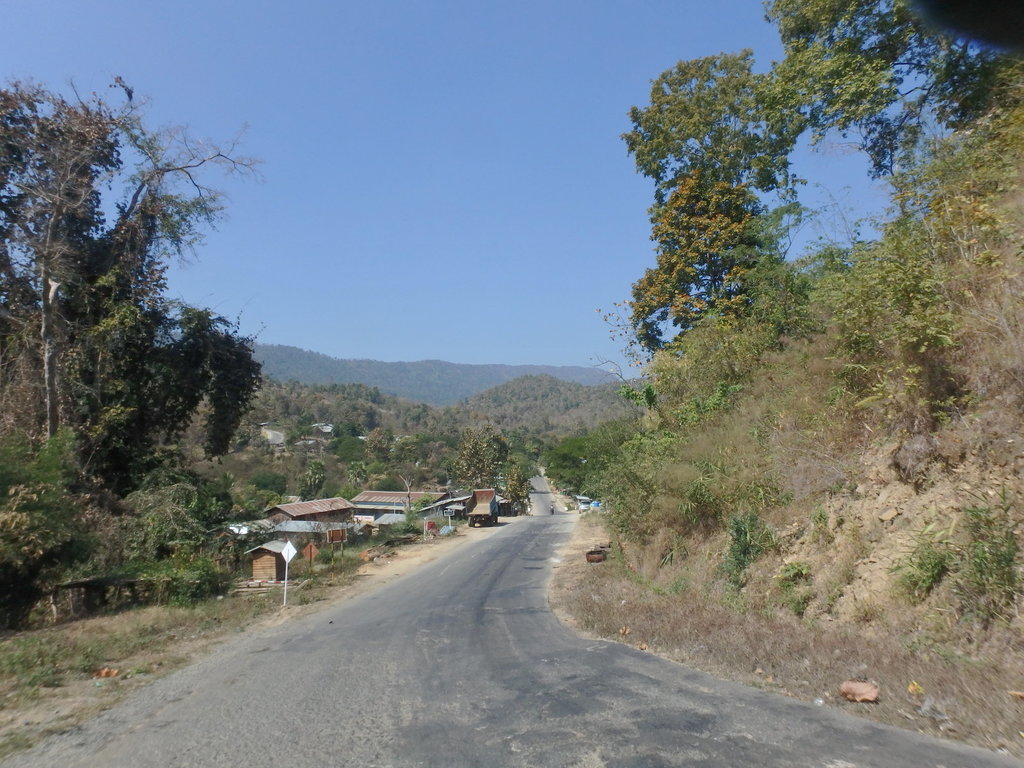 The disused Gangaw to Mandalay line has a long a tunnel we had an idea to ride down to it, it was further than we thought and turned back, regretting it now its apparently a great ride along the tunnel.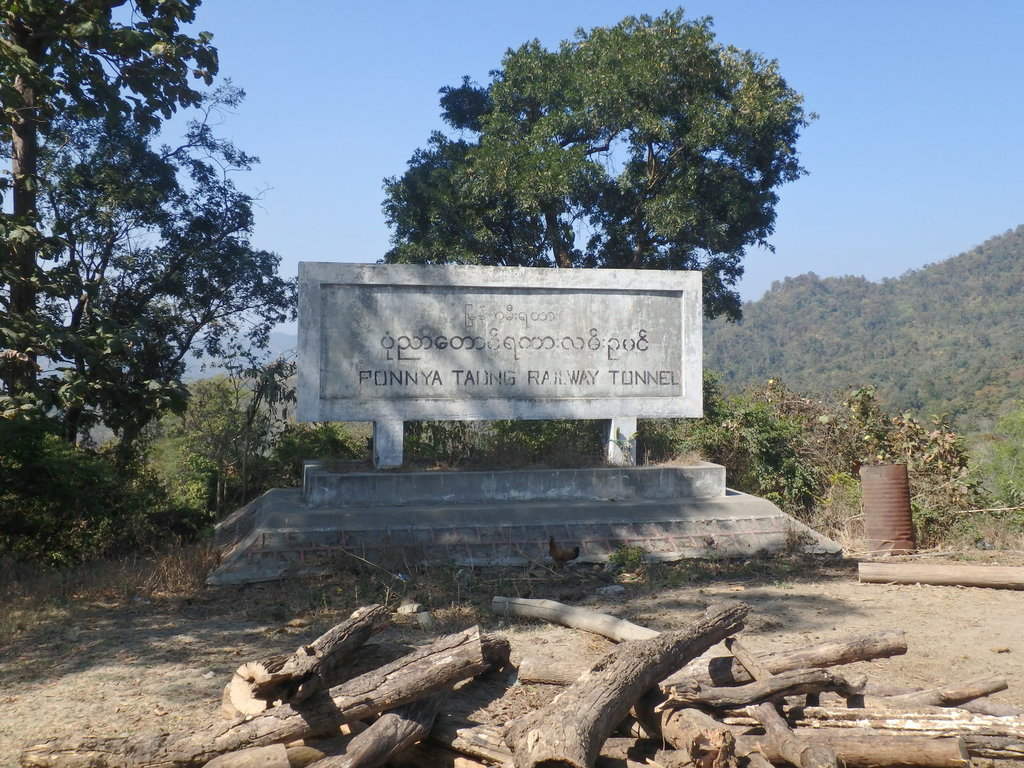 Road crews hard at work.
We had been crossing disused railway lines for hours, as we approached Gangaw we noticed some lines clearly in use and some cartridges, so we investigated.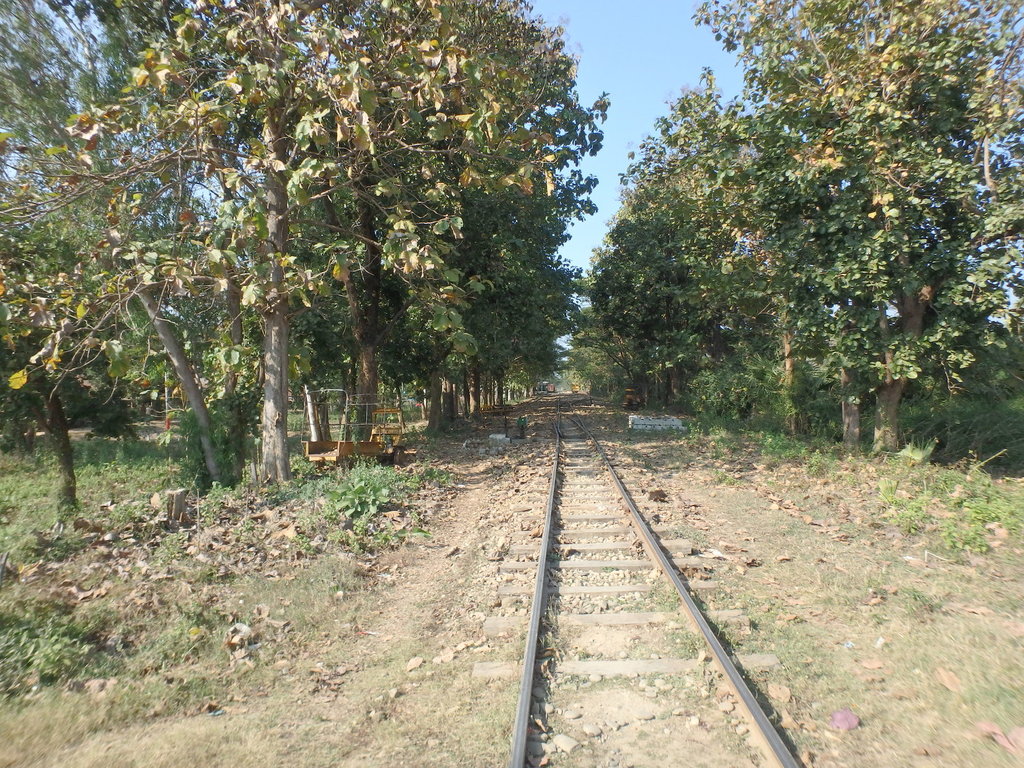 Turned out there was still a rail link working from Gangaw to Kalay, our next destination, we both looked at each other and thought well that would be fun and the plan was hatched.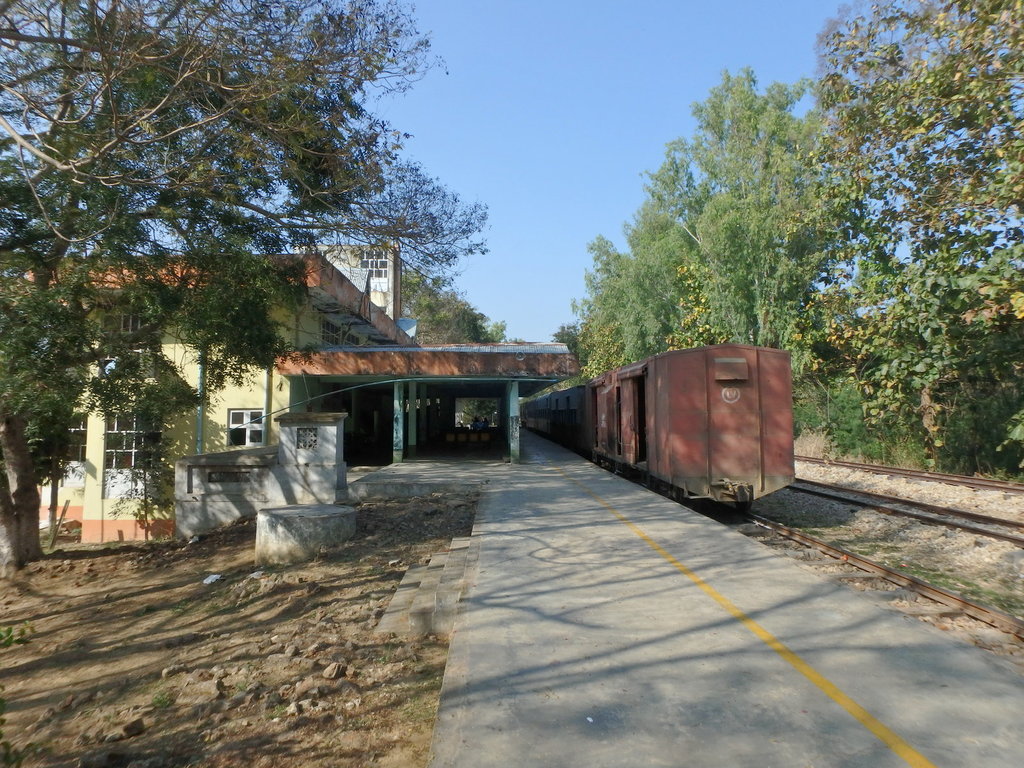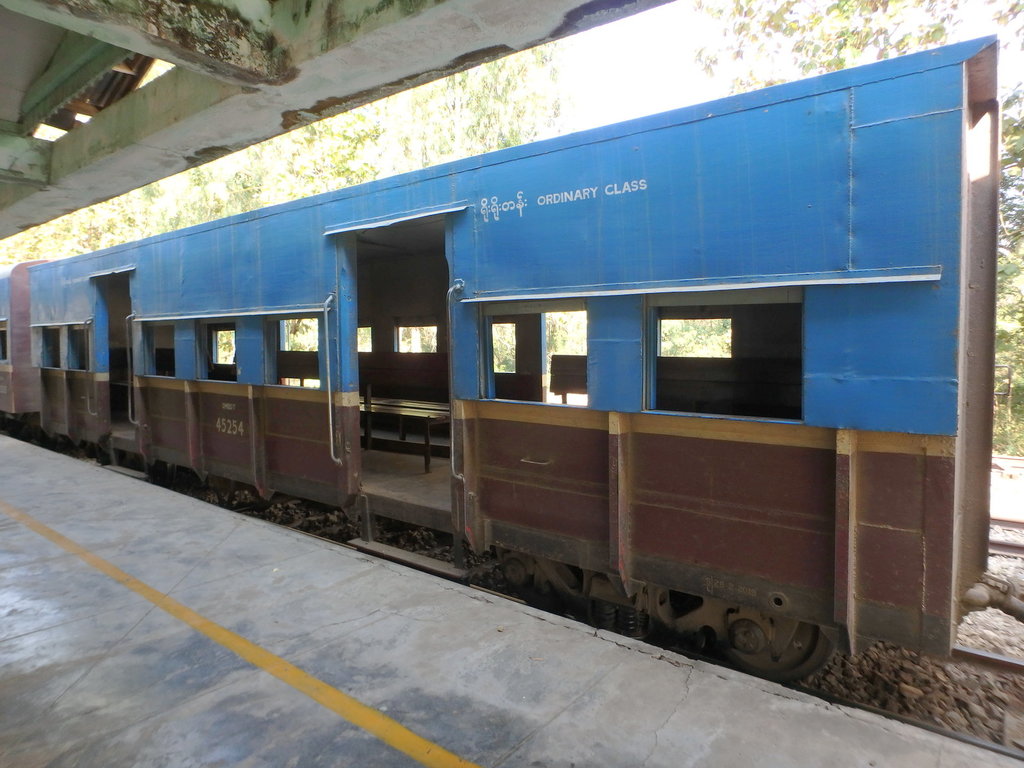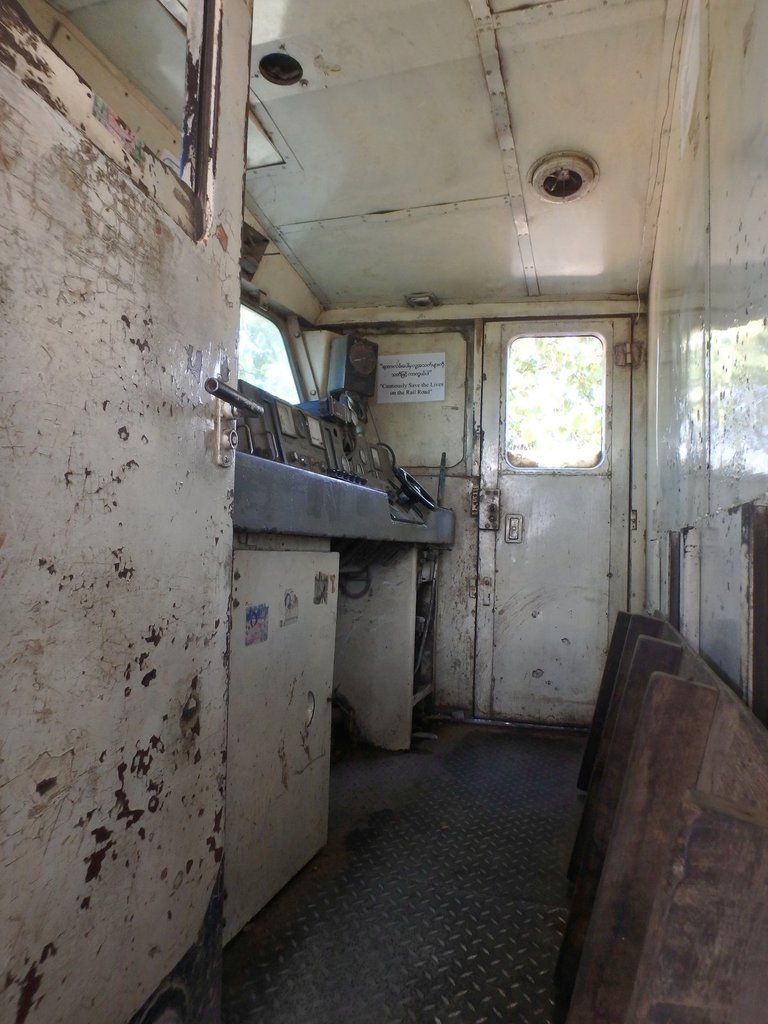 Talking with the station staff and lots of discussions it was agreed they would take us, charge 8k kyat each, no brainer train it would be.
Old cars and trucks are a very rare site in Myanmar since they offered cash for clunkers some years back, nice to see some old metal although it was scrap.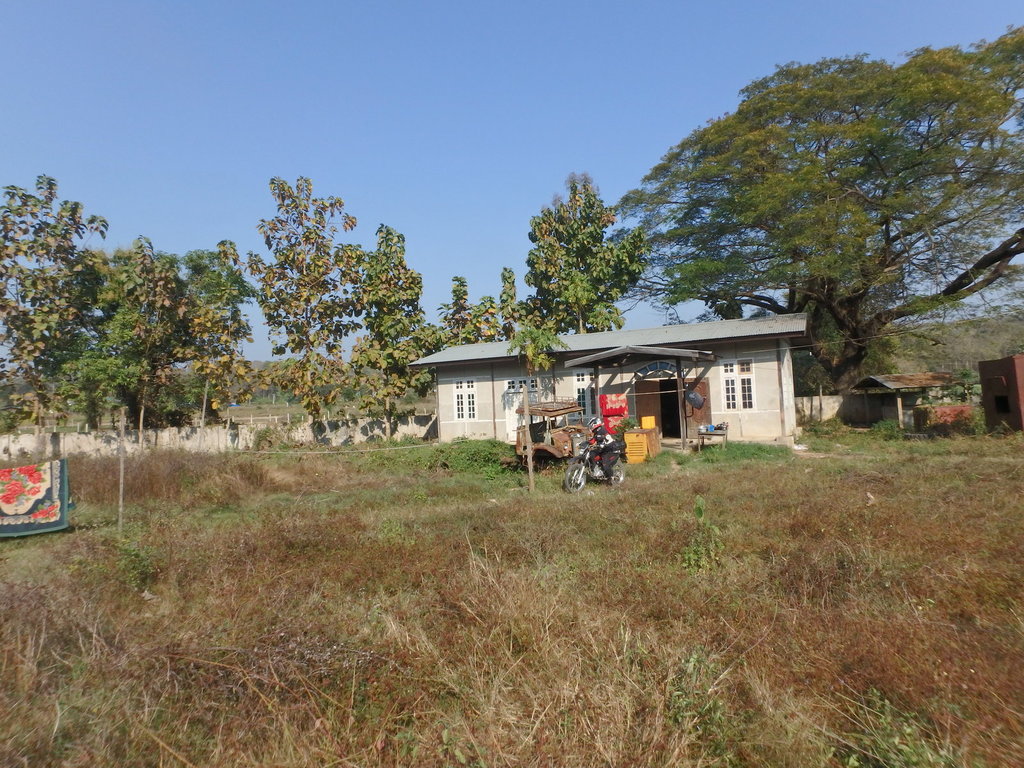 Checked into the very friendly Aung Si Hein Motel $13 inc a nice breakfast, a single room is exactly that, no sneaking in other guests
N22.17655° E94.13206°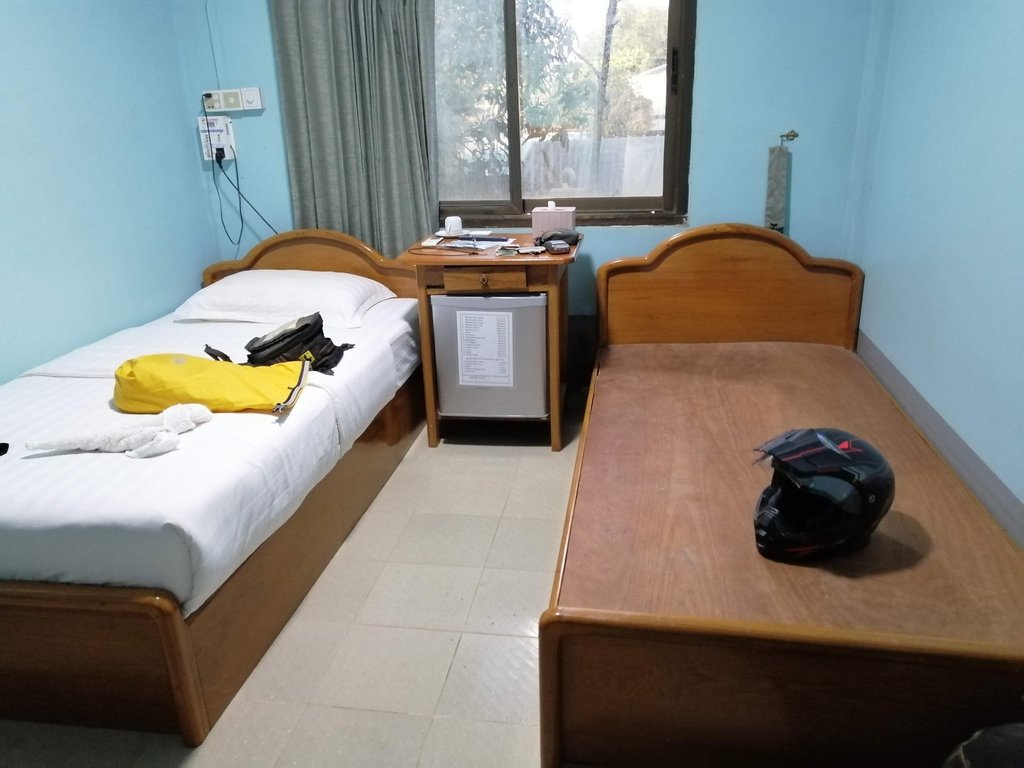 We puzzled what these are for, we determined they are drying out mattresses in the sun.
Whilst we scrubbed up the bikes got a wash too, hows that for service.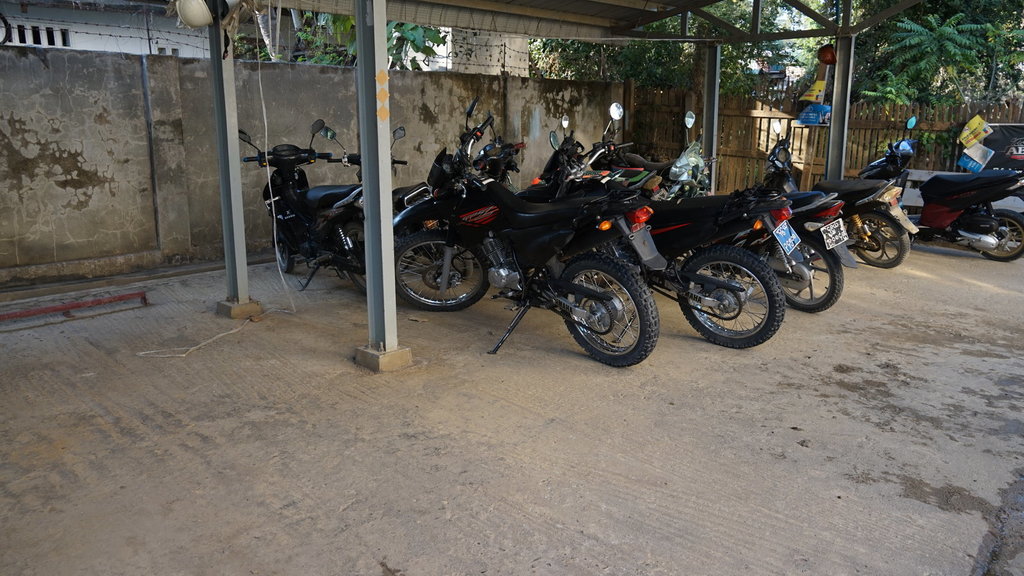 Time for a stroll around the town.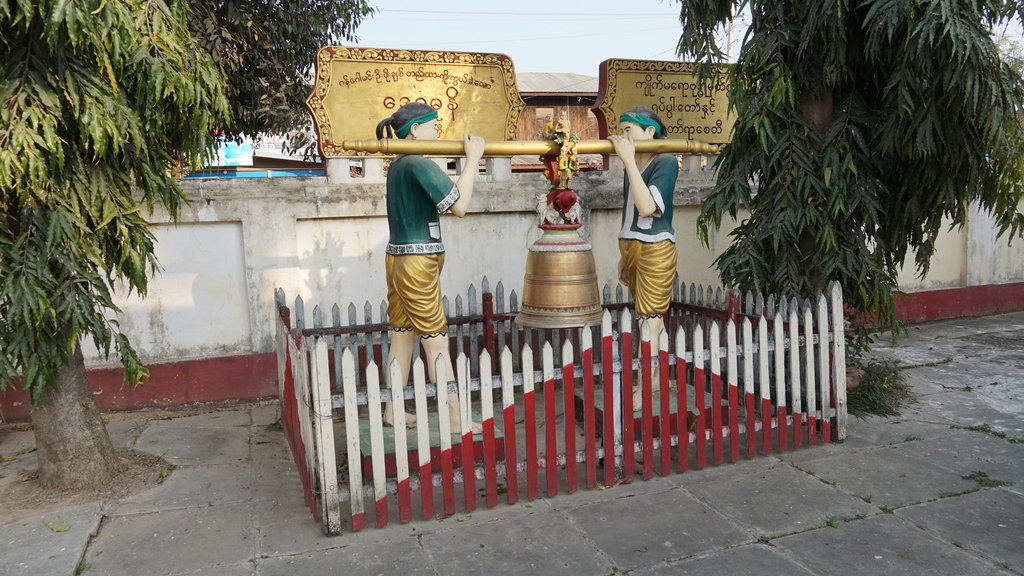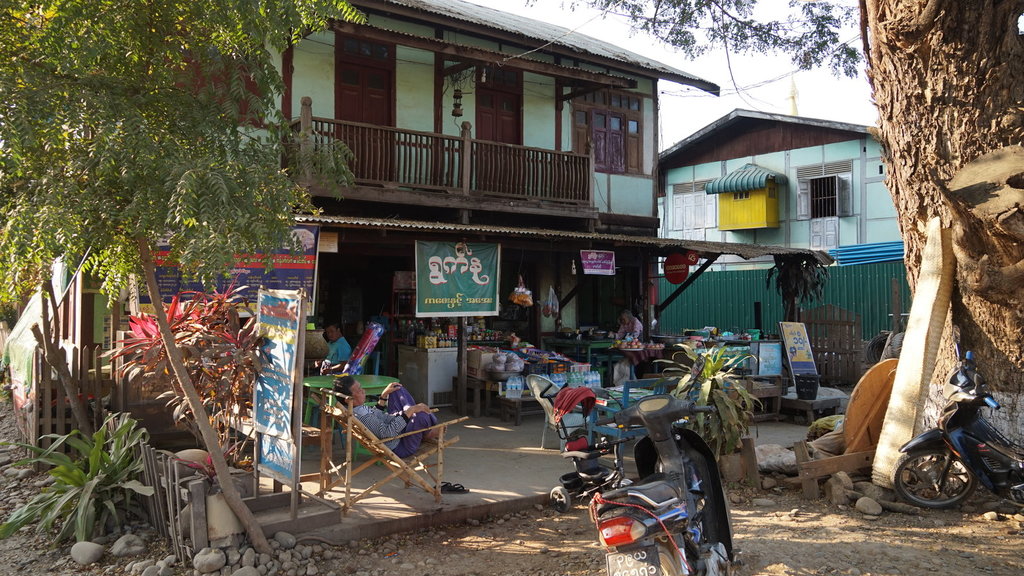 What a friendly place and people, clearly don"t get many travellers coming through, treated like film stars everyone wanted a picture or a picture taken.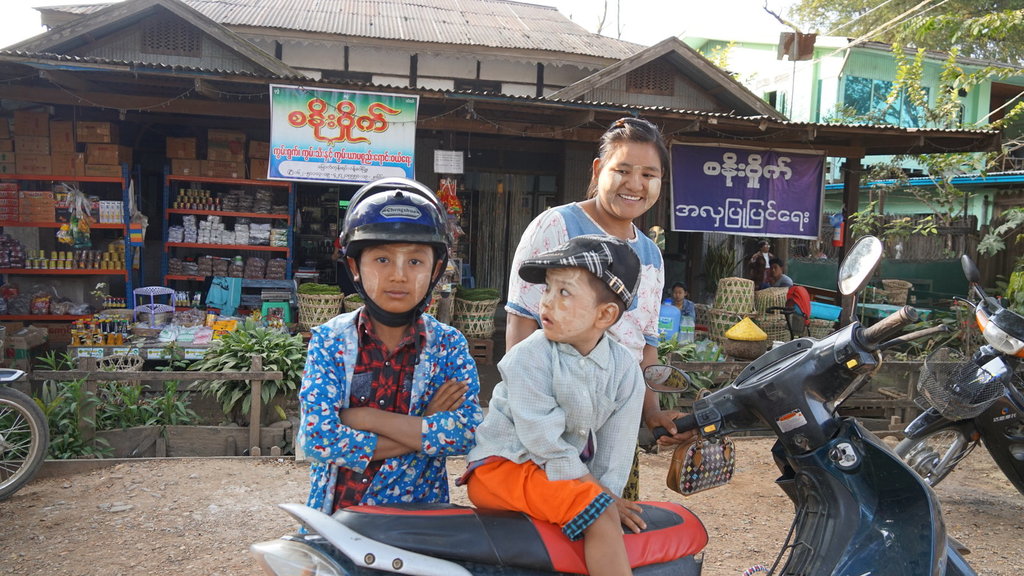 The whole trip we marvelled how nice all the fruit and vegetables looked, no chemicals used here.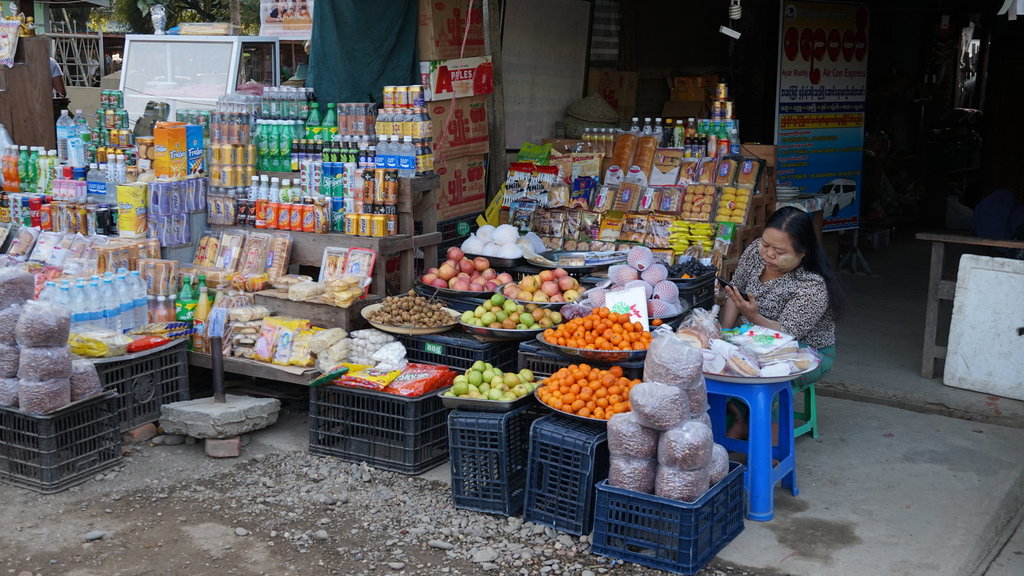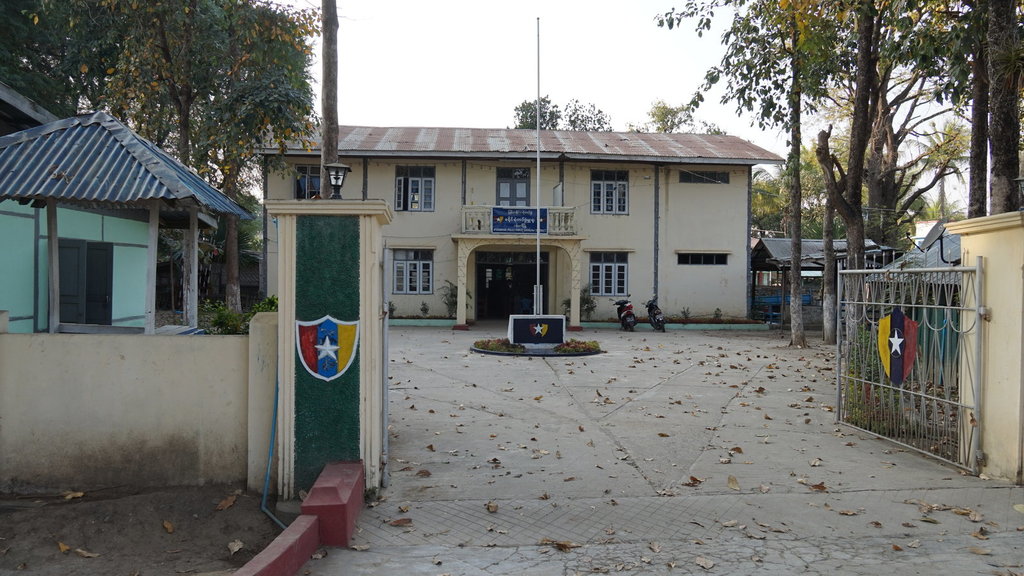 Small but friendly market area.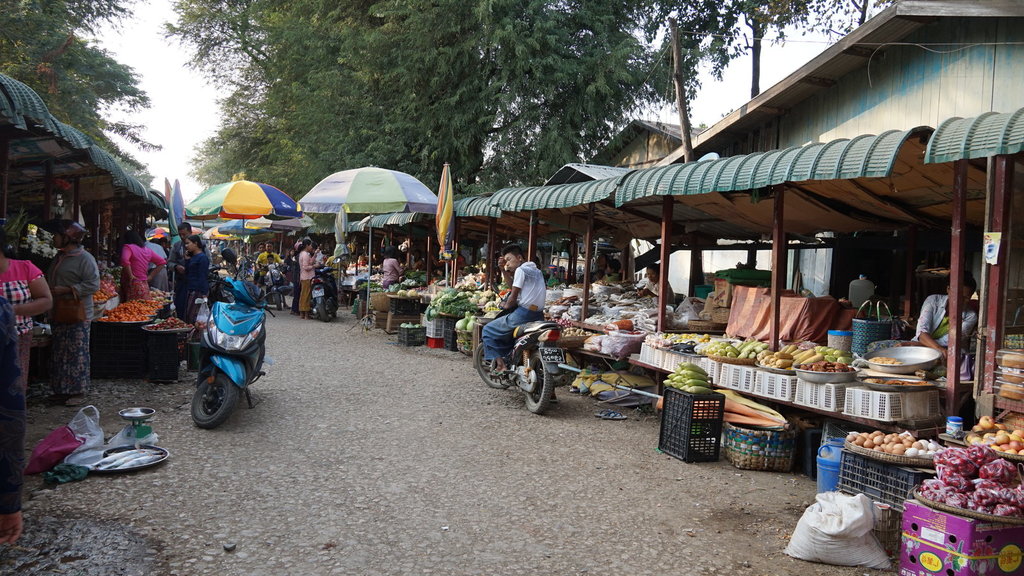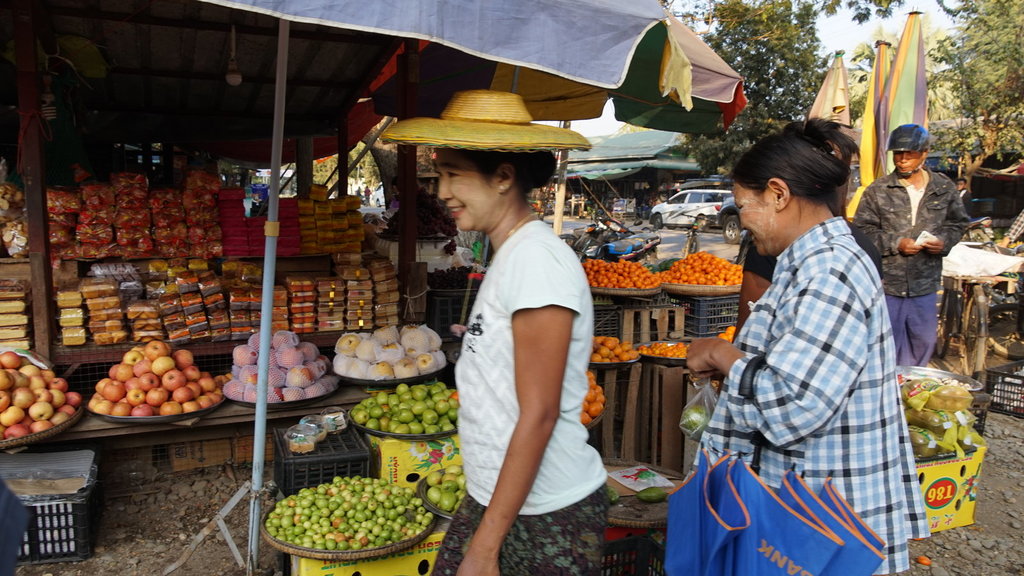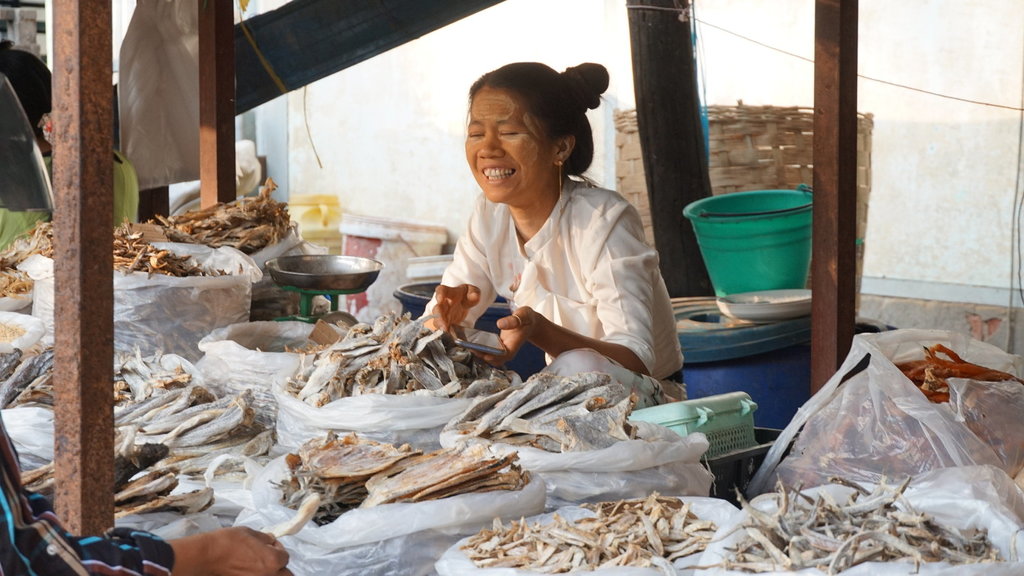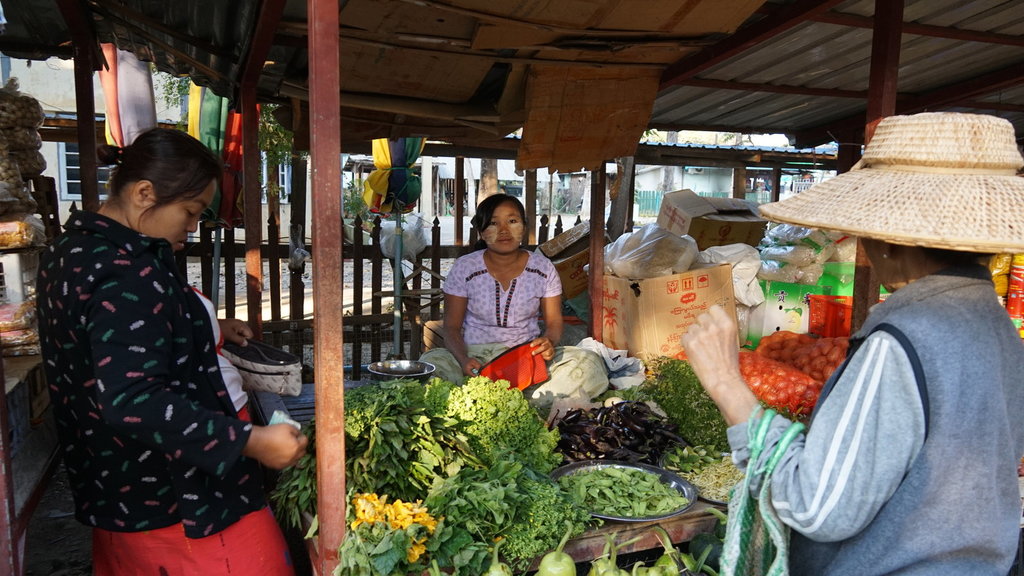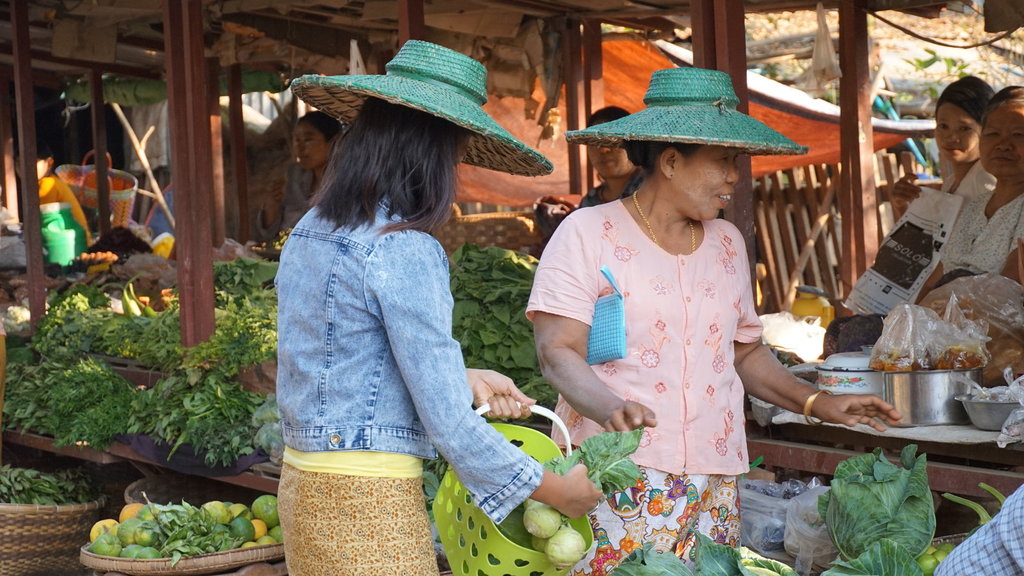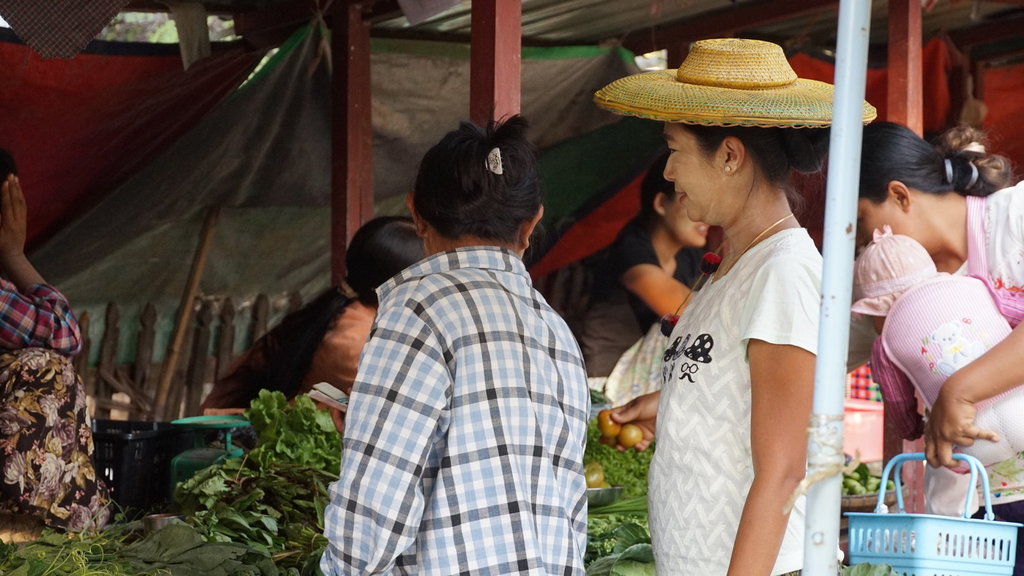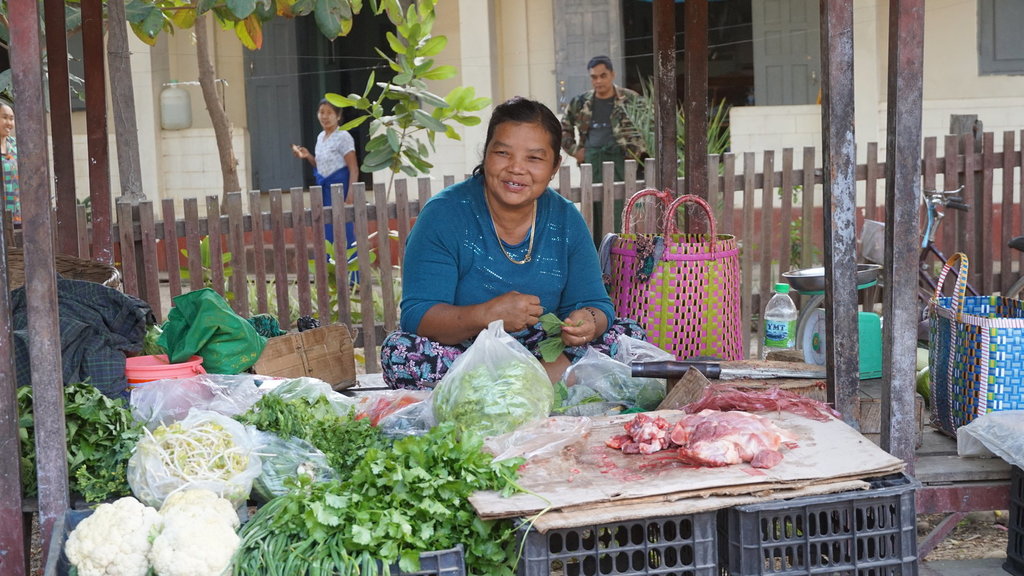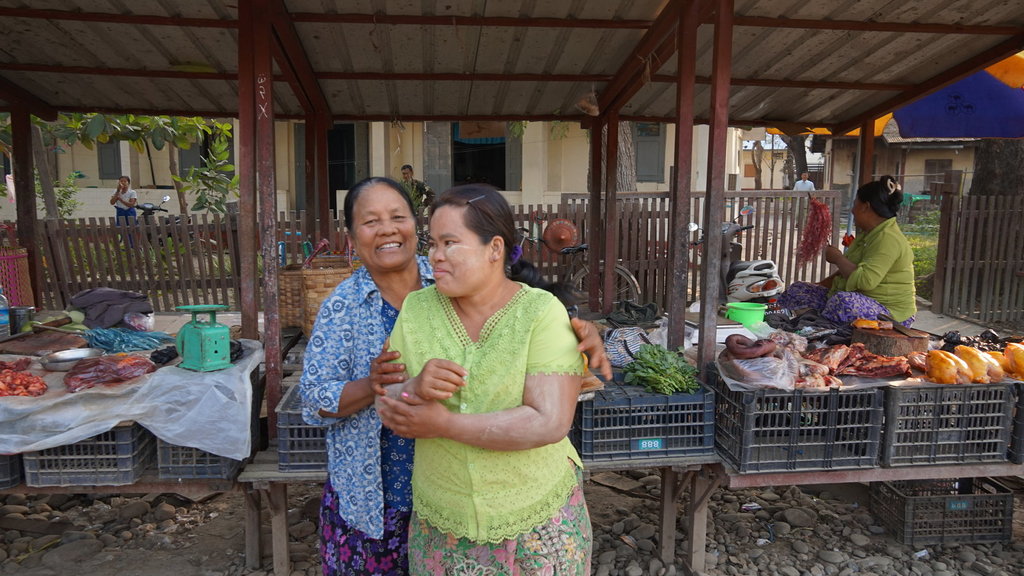 What a smile.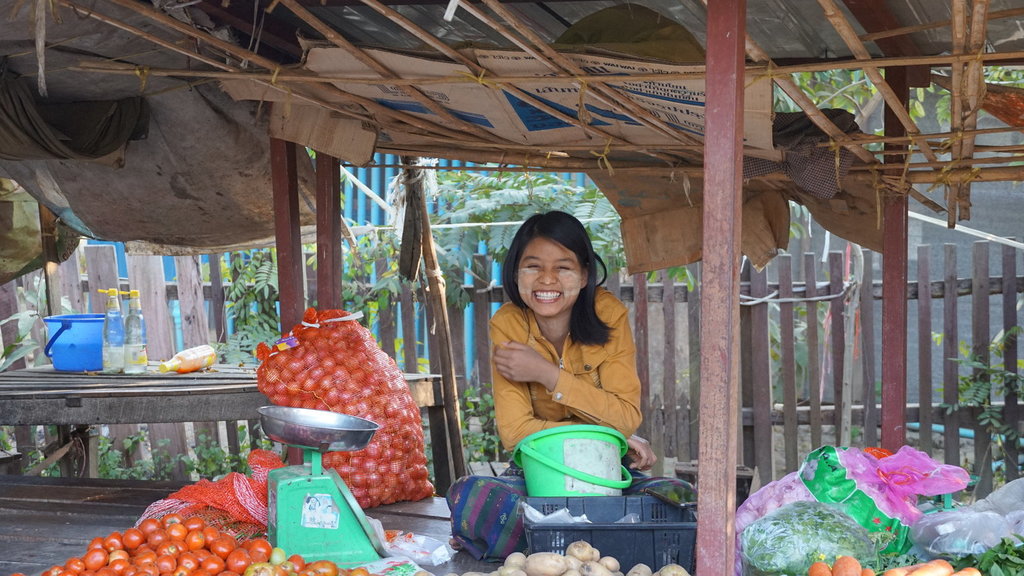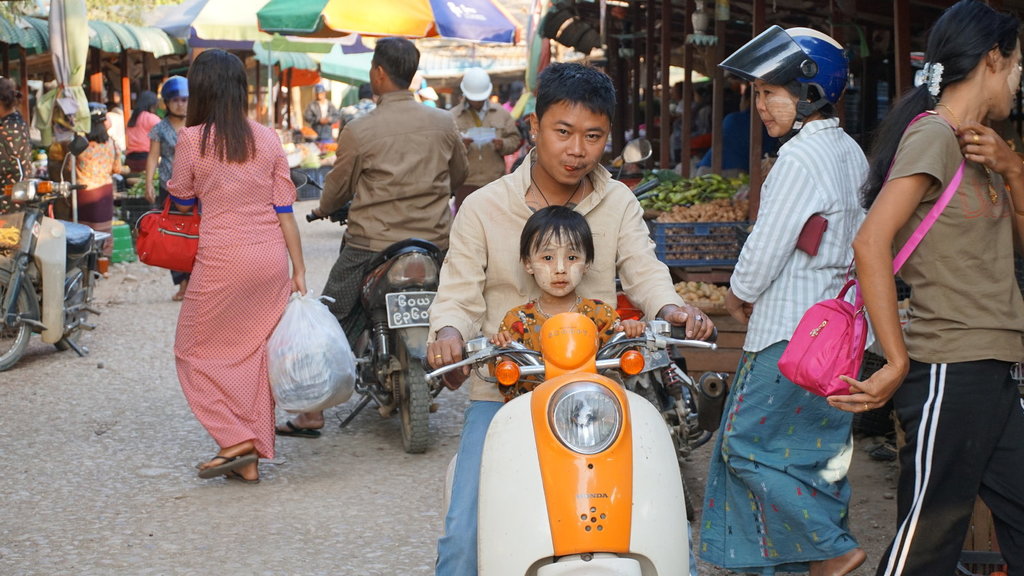 Another beauty.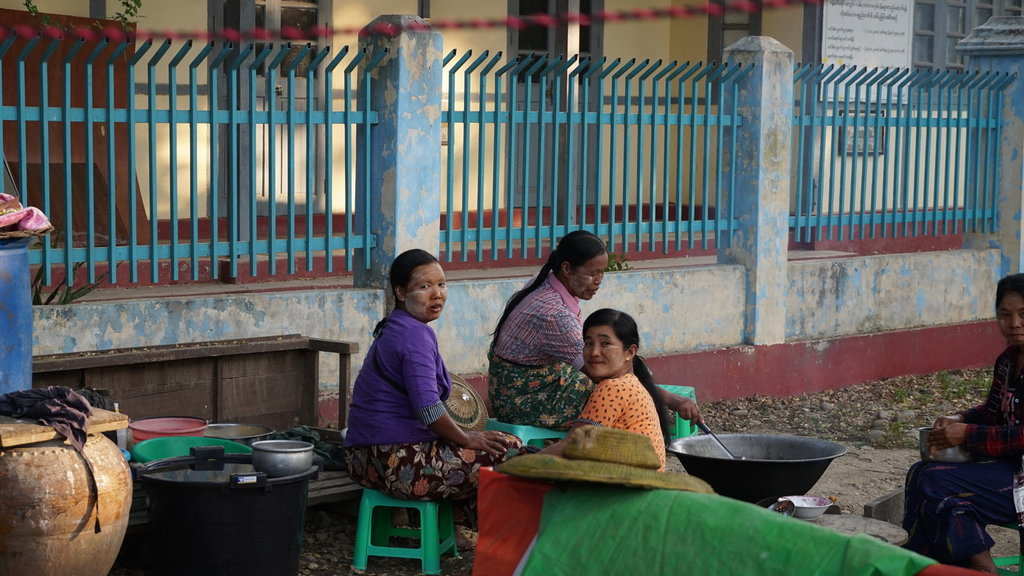 The town had a very old feel about it, many buildings still in the colonial style.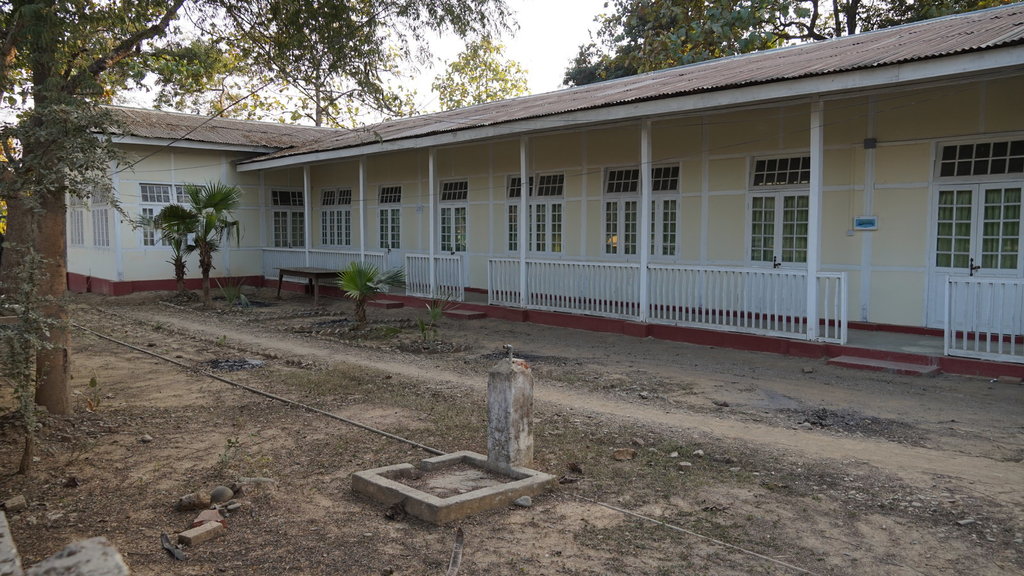 Nick has a sweet tooth, stopped what we thought was fudge, turned out to be a hard Tamerind type sweet given free of charge.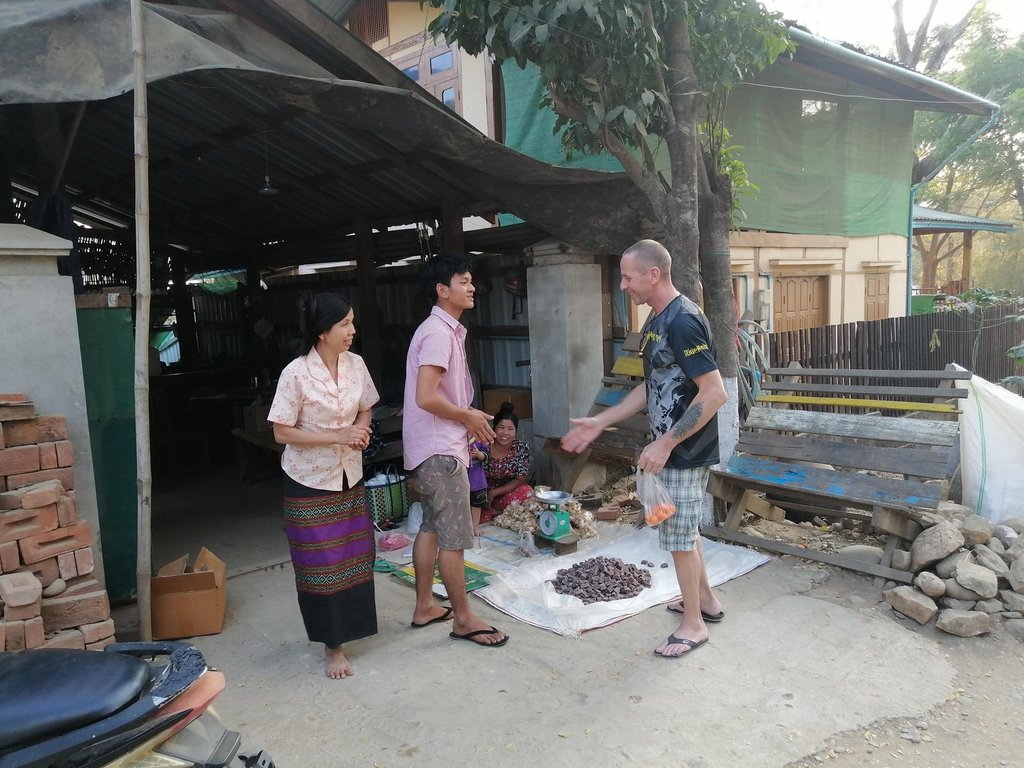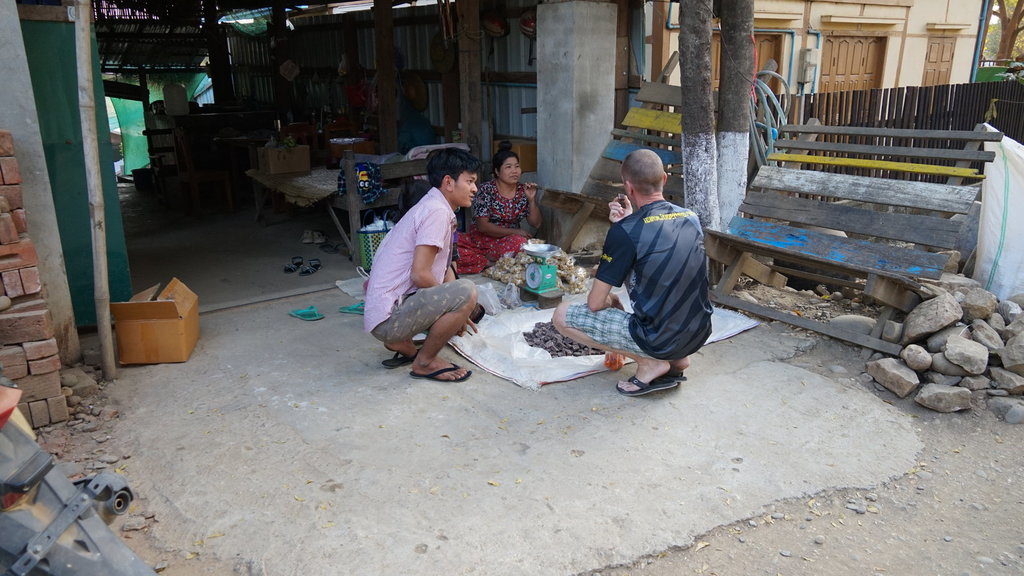 There are a number of Premier restaurants in town, this being the best.
N22.17165° E94.13267°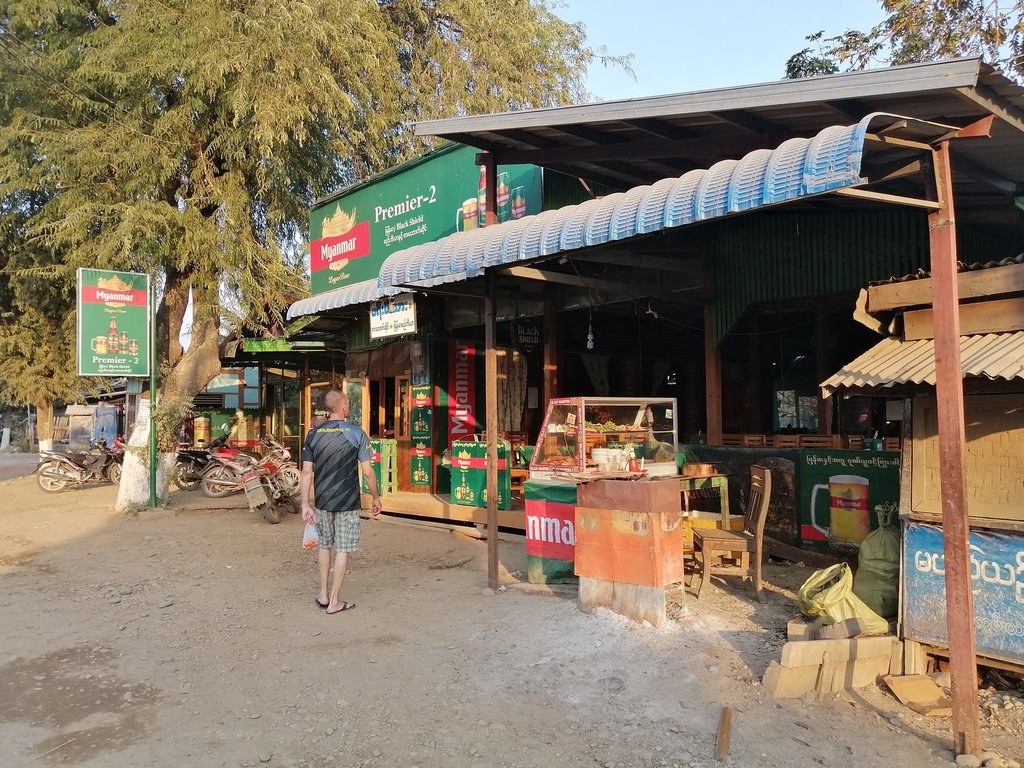 They had the essentials, cold ABC stout.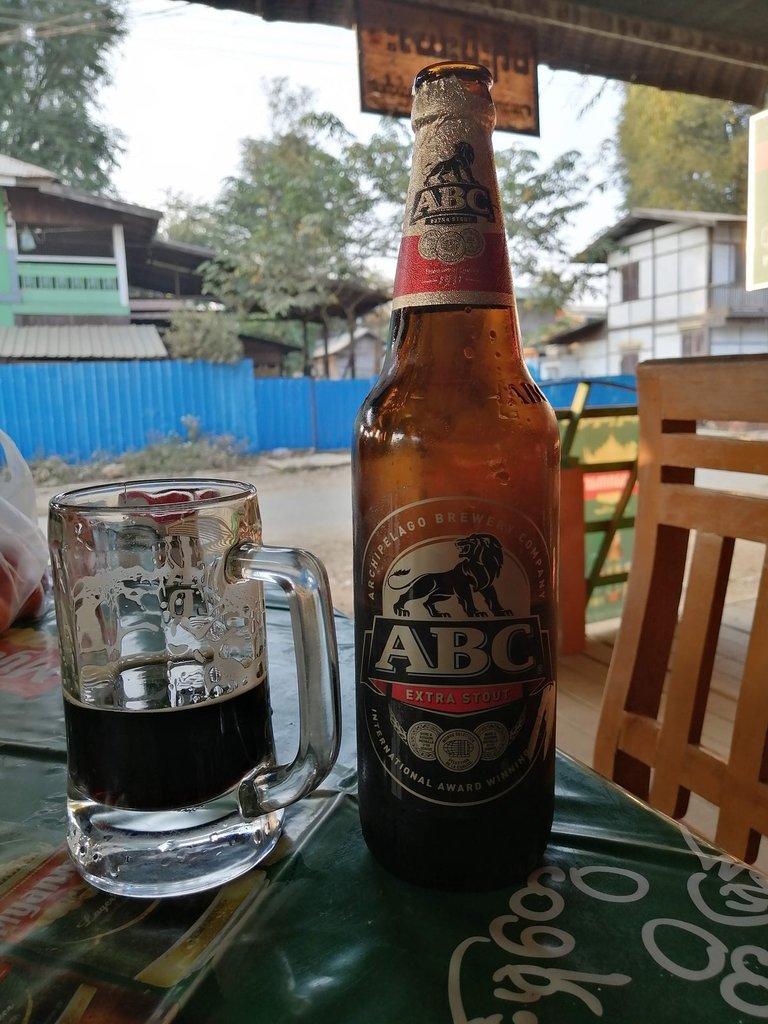 We had a chuckle at the menu, the chicken arse toast looked less that appealing.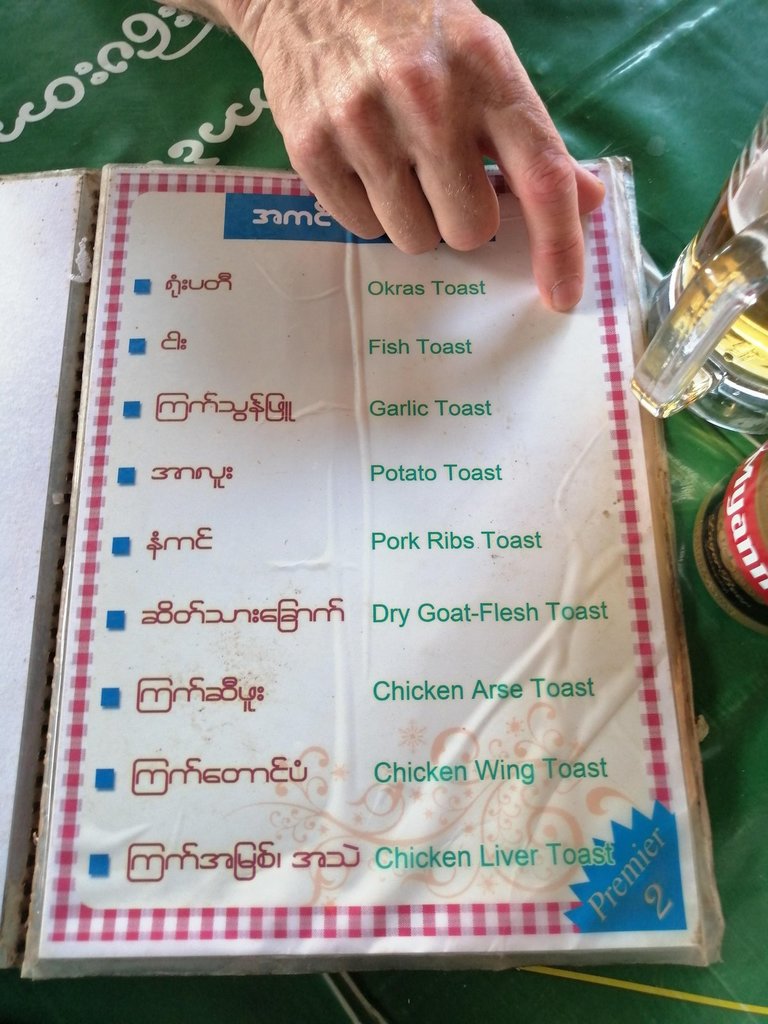 Settled for noodles and some nice bbq chicken.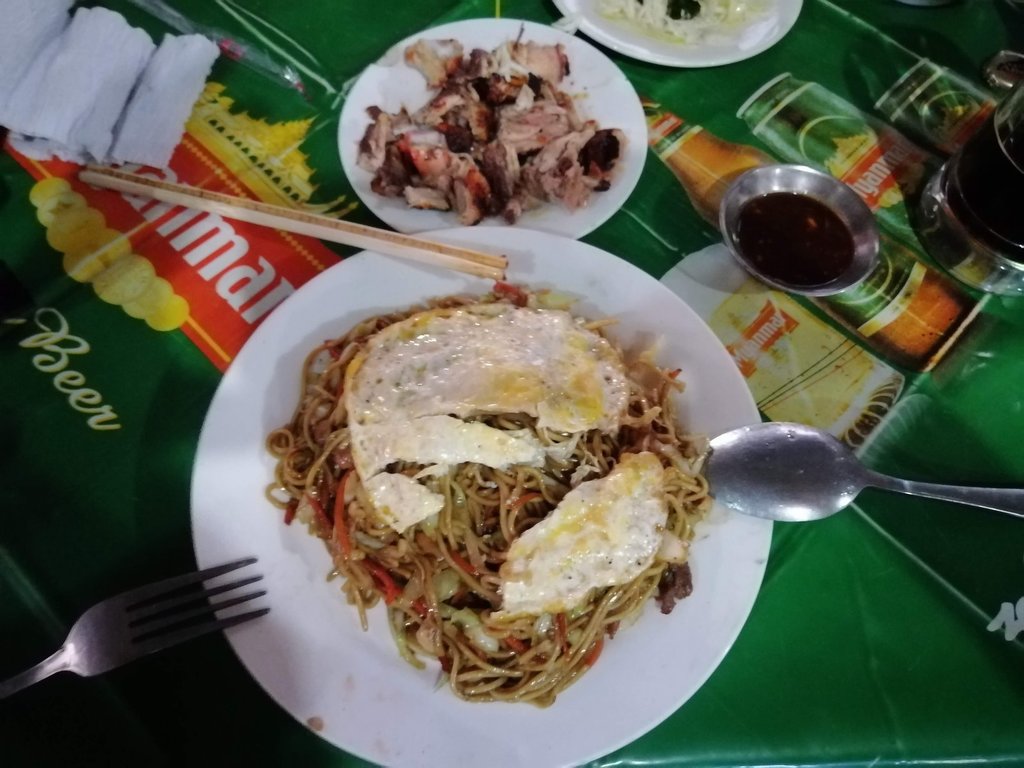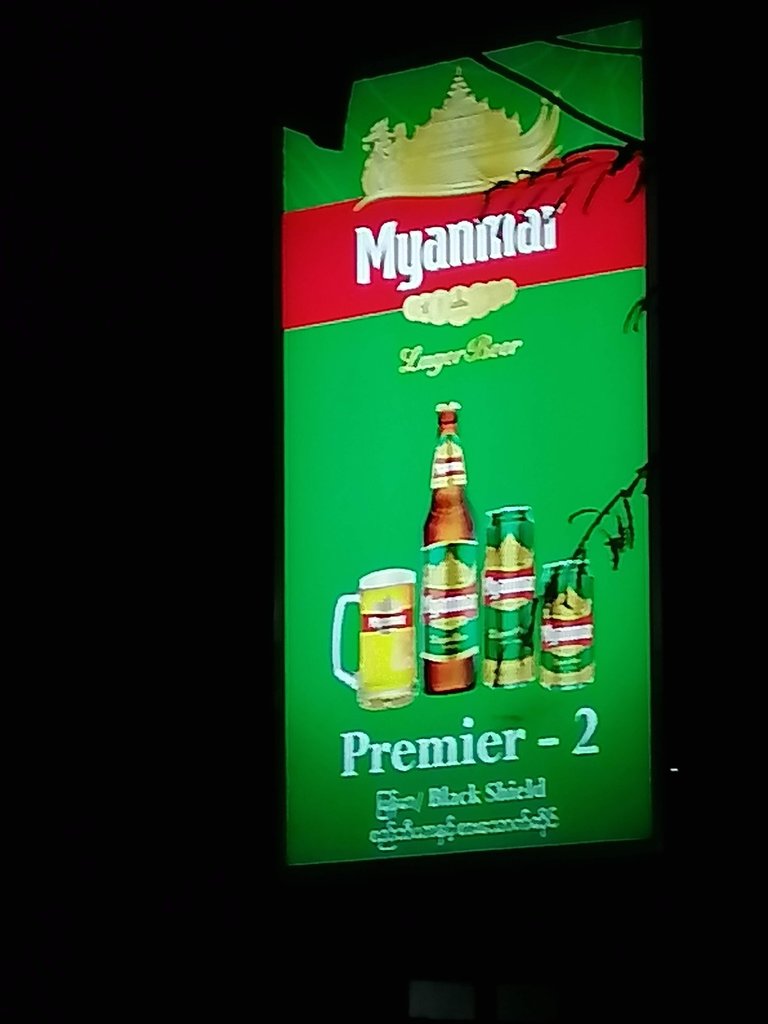 We relaxed over a few beers and random conversations with the locals, what a nice place to spend a few days, only been 2 days but felt like we had been here forever.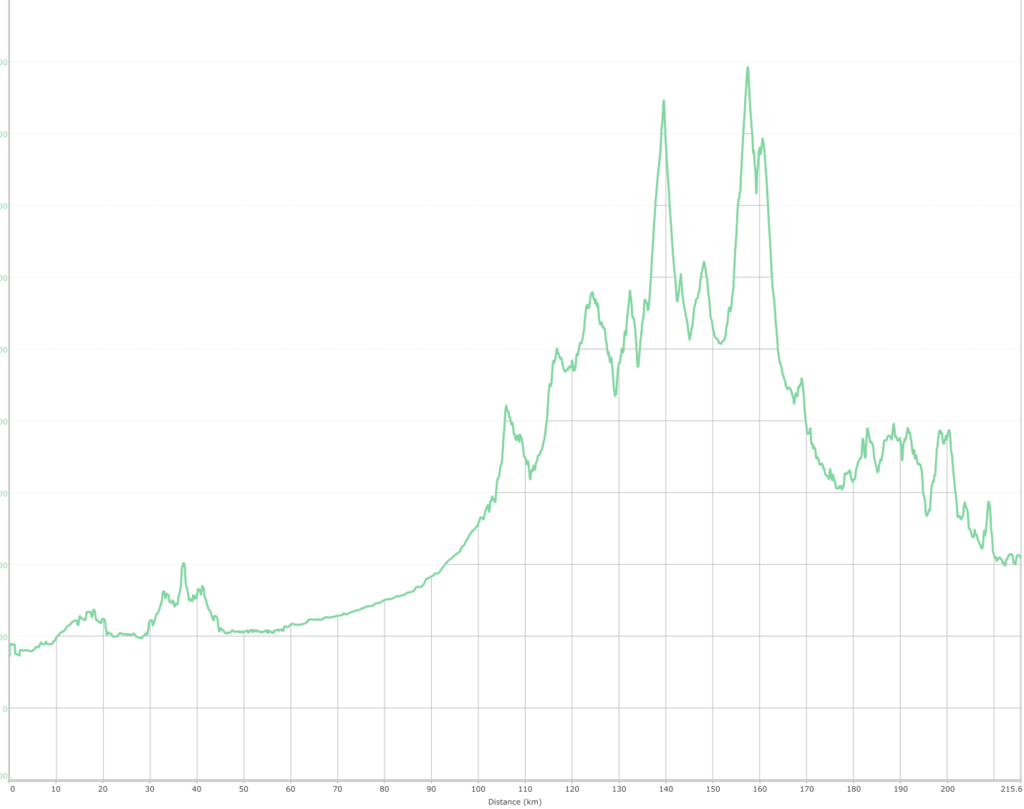 GPX viewer