Joined

Jul 1, 2012
Location
Bikes

Honda CRM-AR 250, Honda CRF 250-L, Suzuki V Strom XT 650 Honda XR250 Baja BMW F650GS
Early start to catch the train, yes the train. We decided on a different approach today, the paved road to Kalay didn't look that inviting and its been years since ive been on a train, so it was a different kind of adventure.
Well, they are loading the bikes but we haven't paid a cent yet.
Much discussion in the station masters office they dod not have a clue how to deal with being foreigners and the bikes.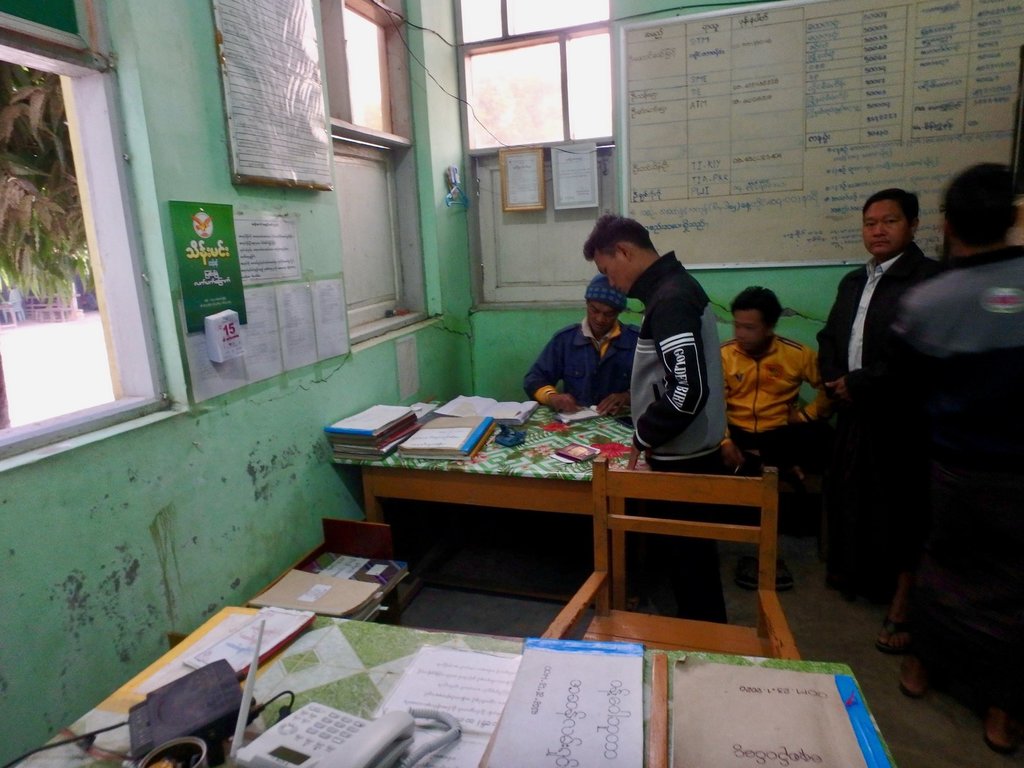 Finally, we got our tickets, 8K Kyat each including bikes.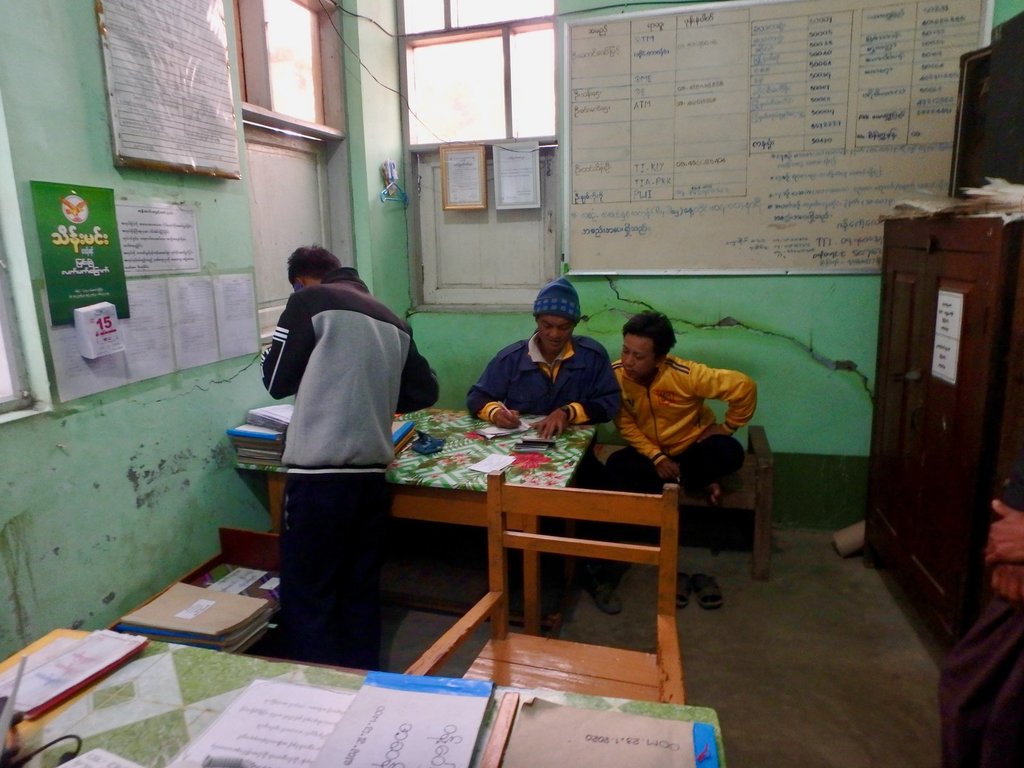 Lot's of picture taking as we held up the train.
Soon settled into what they called ordinary class, actually the only class. The trip was scheduled to take 6 hours or so they said.
it was nice to sit a slow watch the world go by.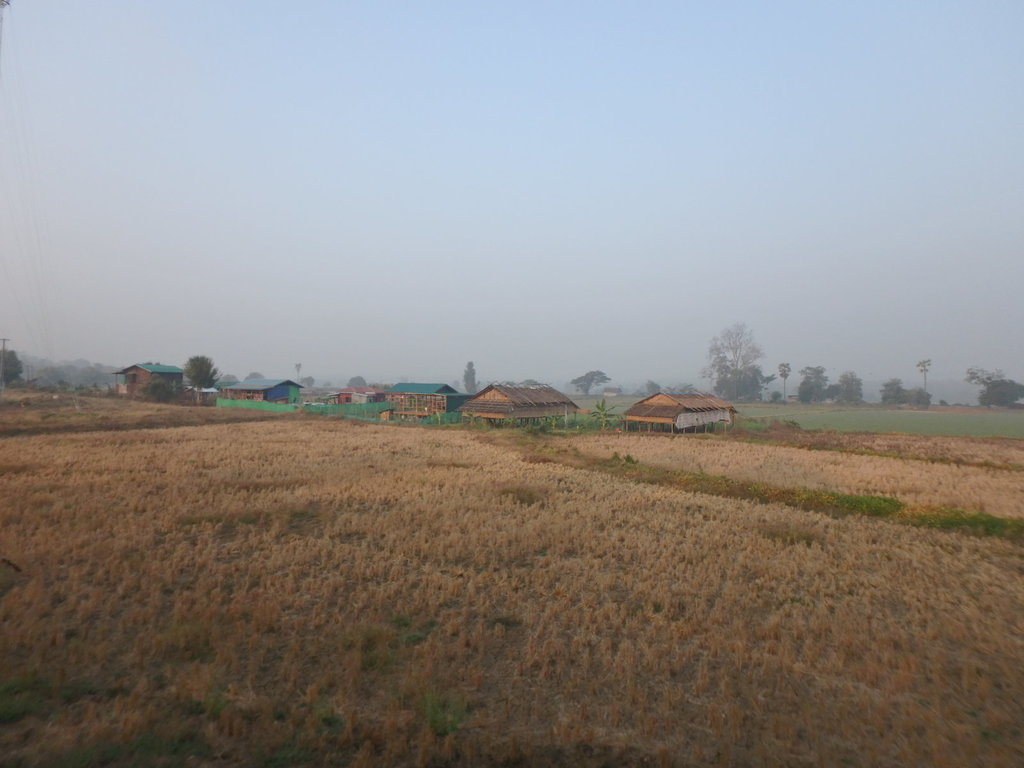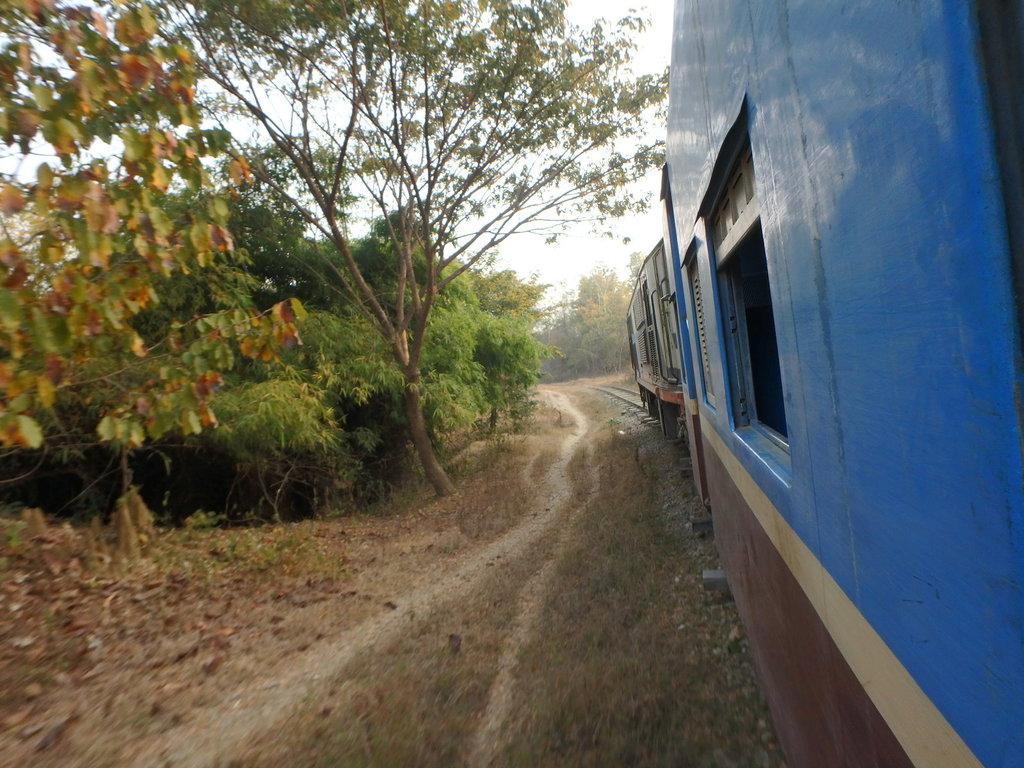 All the passengers well wrapped up, it was pretty cold.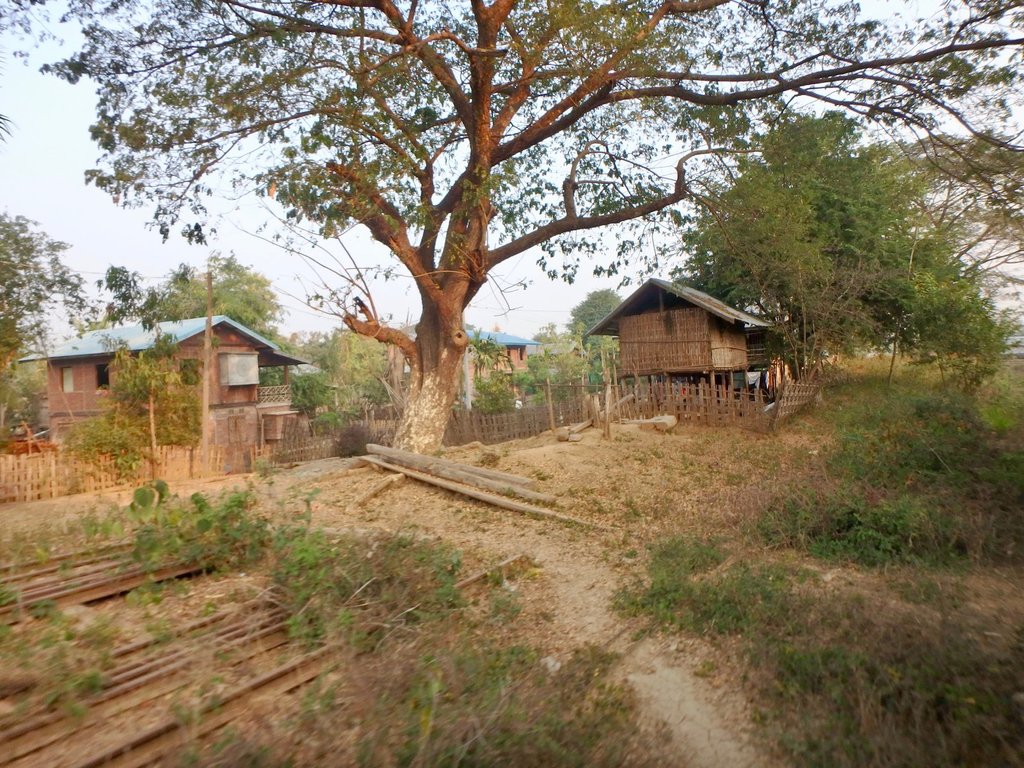 Several stops along the way at loosely described as stations.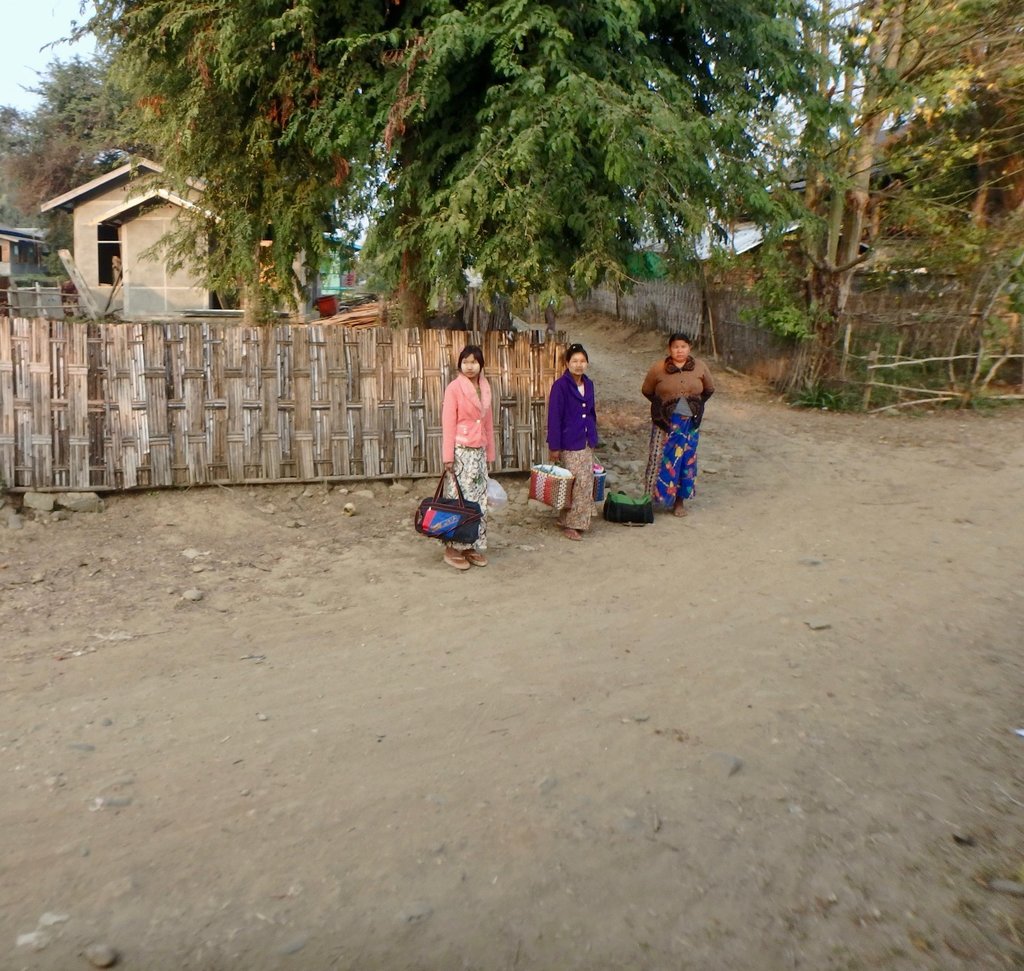 Hi-Tech crossing points.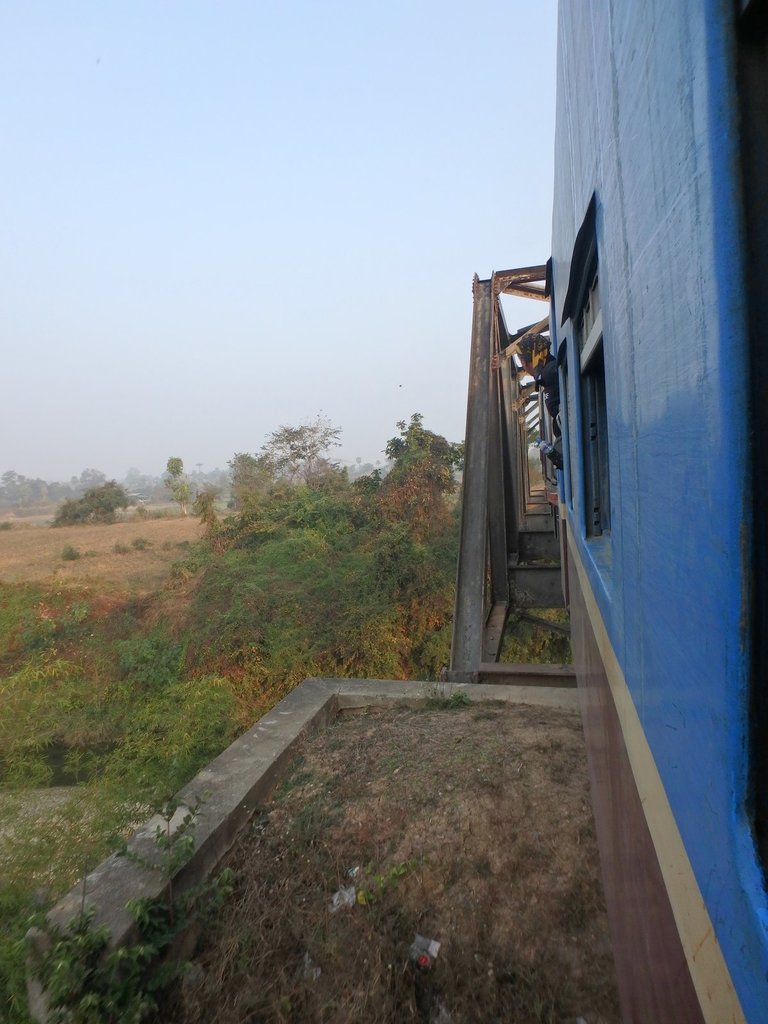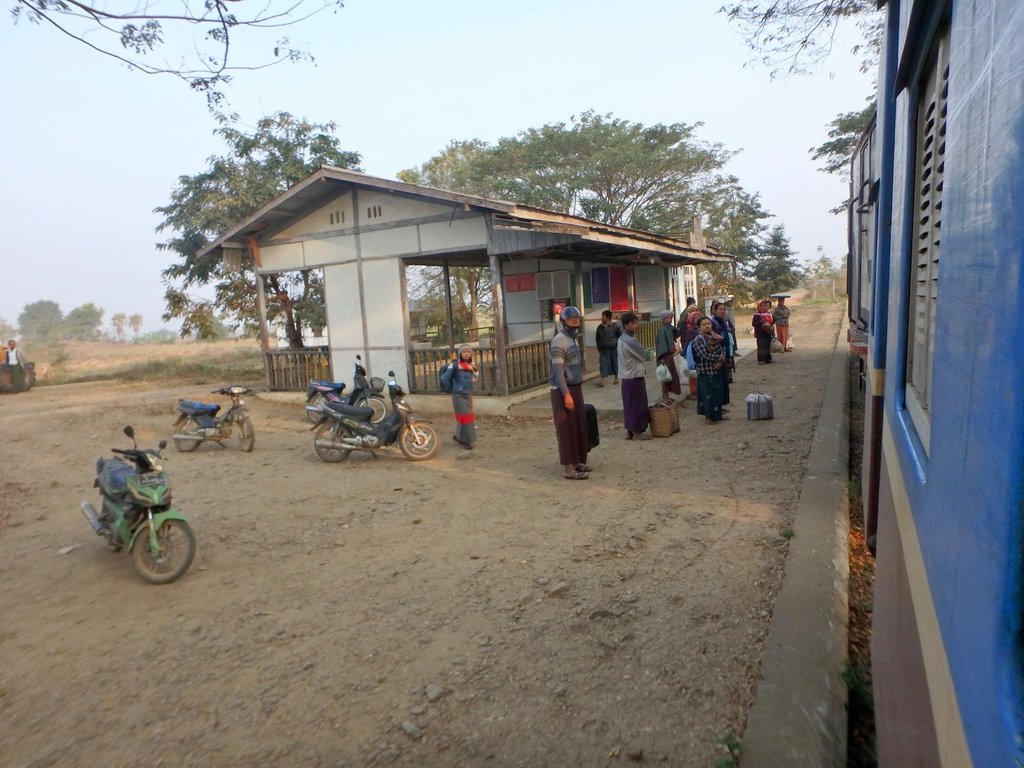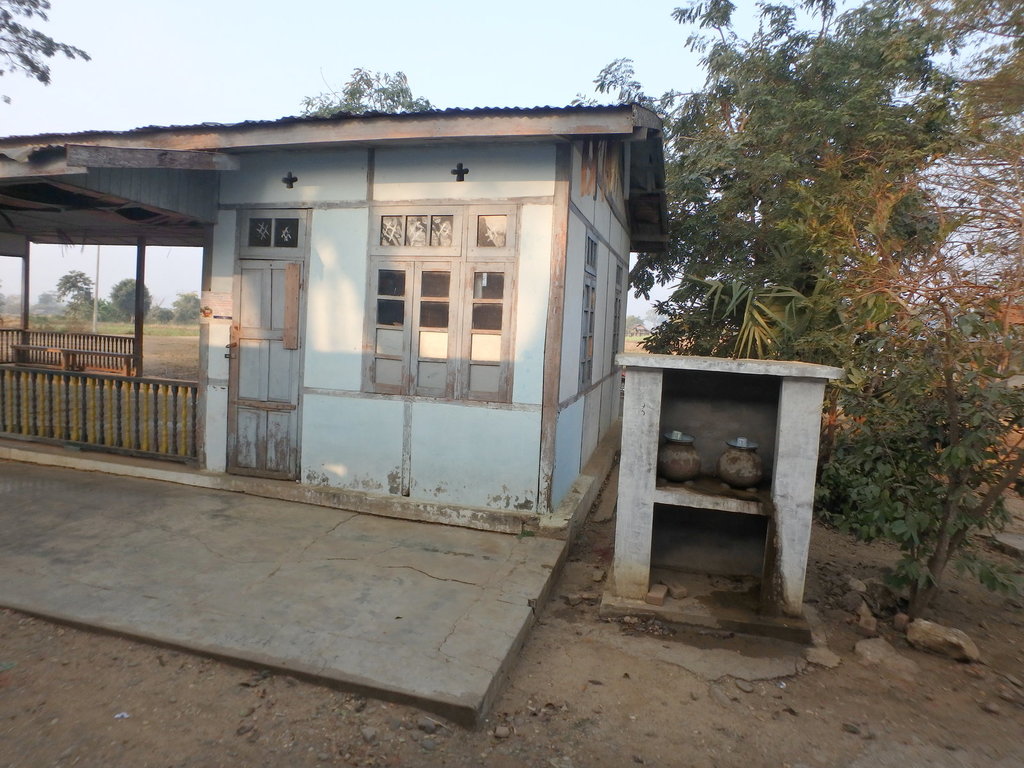 Old bailey bridge.
The train runs each day, but to the kids, it was a great daily event and everyone waved.
Huge fields of sunflowers lined the route.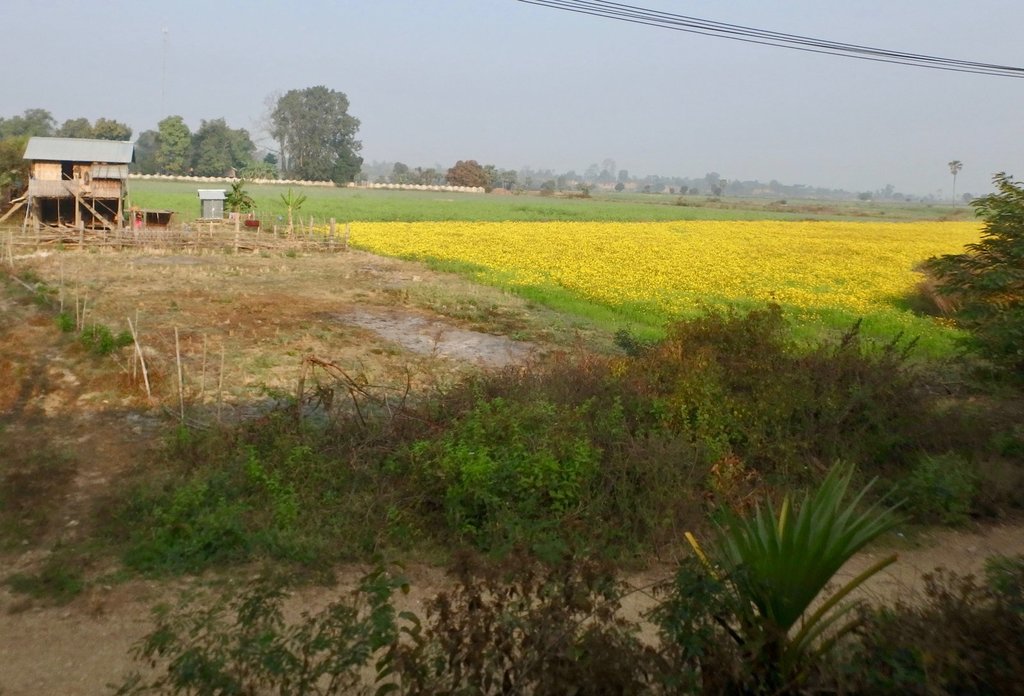 A huge suspension bridge, not sure of the location.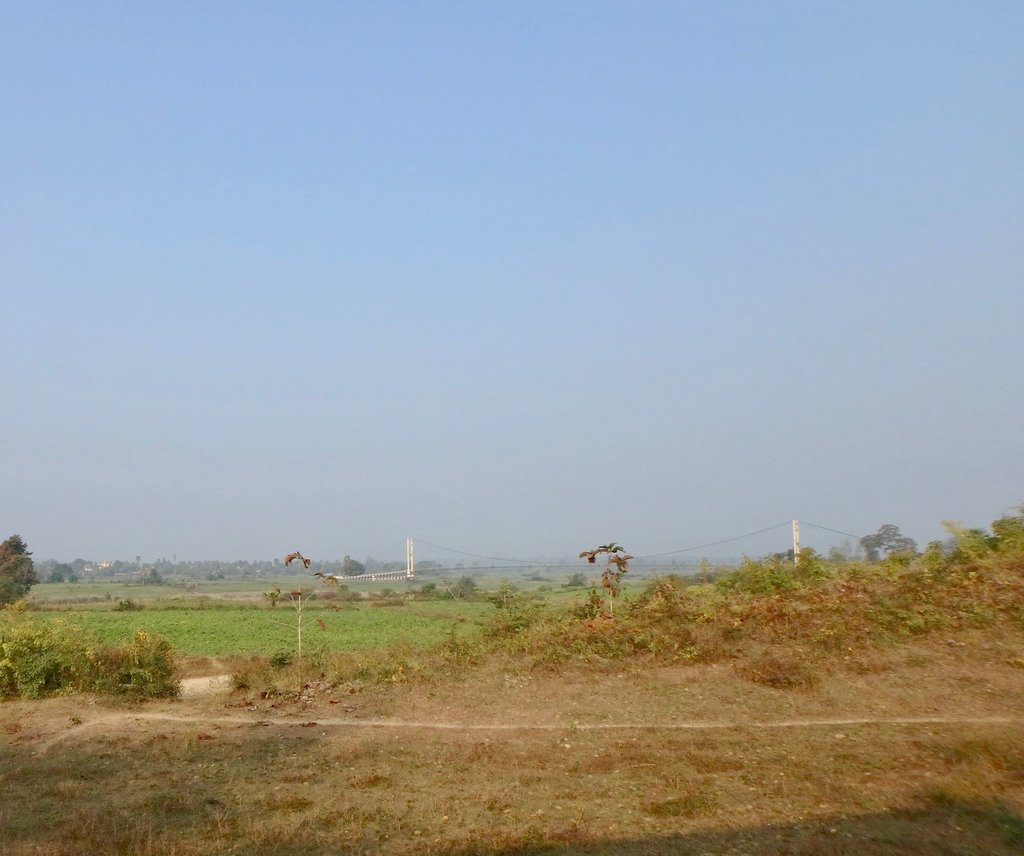 Road crews hard at work breaking huge river stones.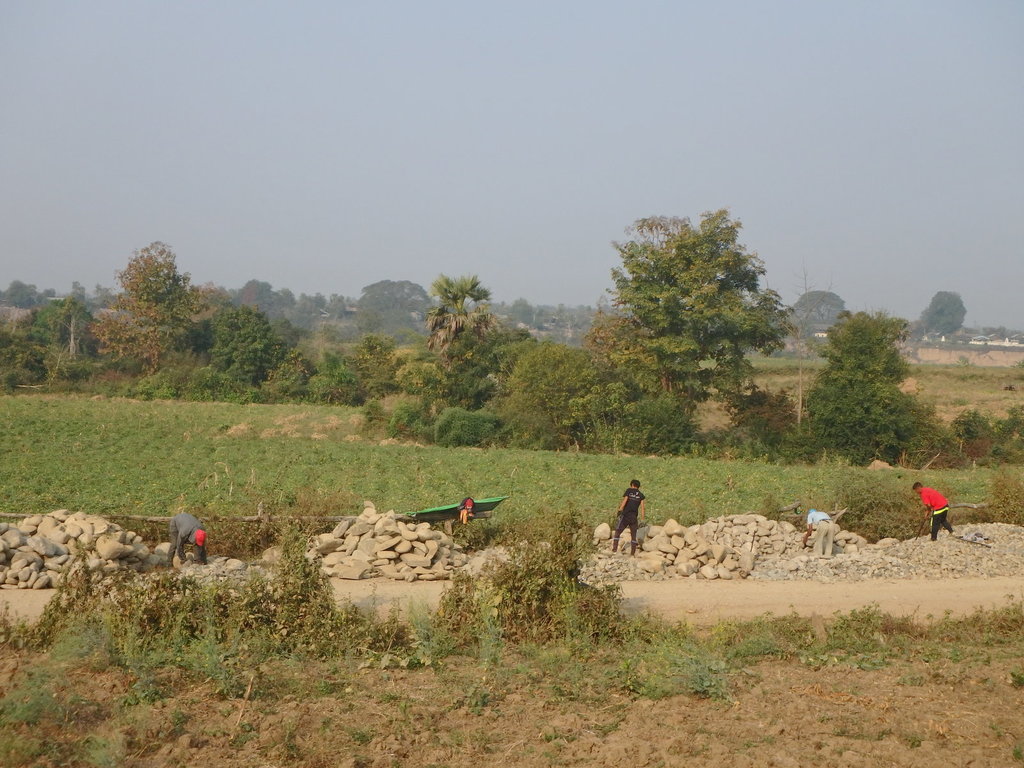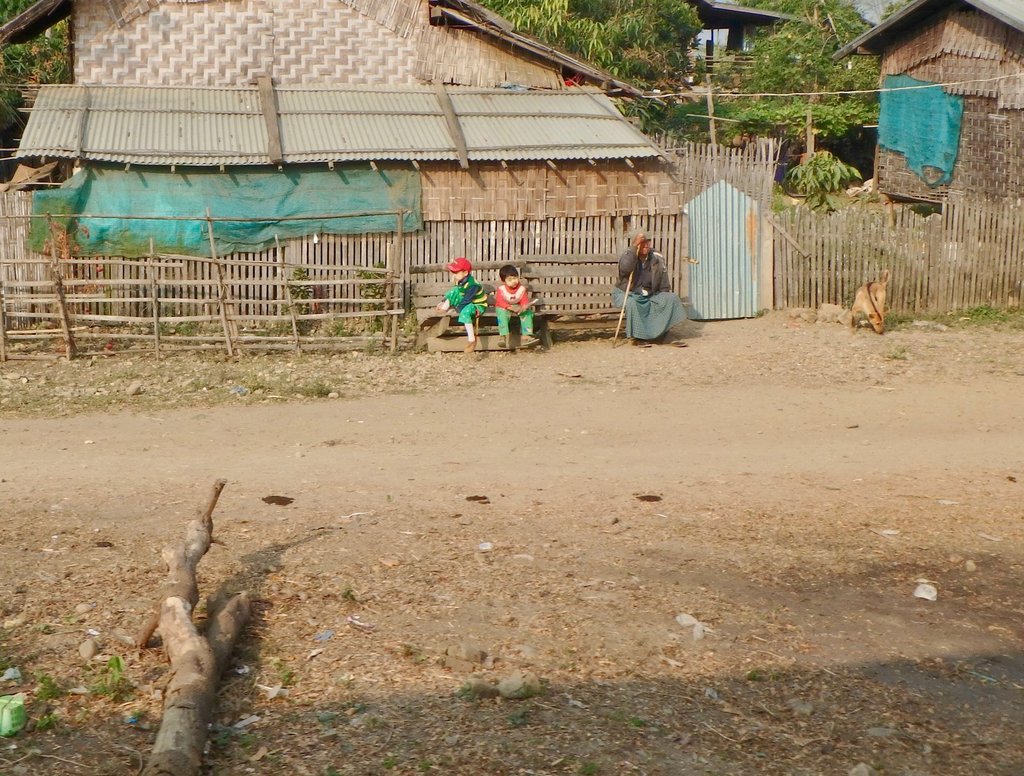 As with the whole trip, almost every river absolutely bone dry.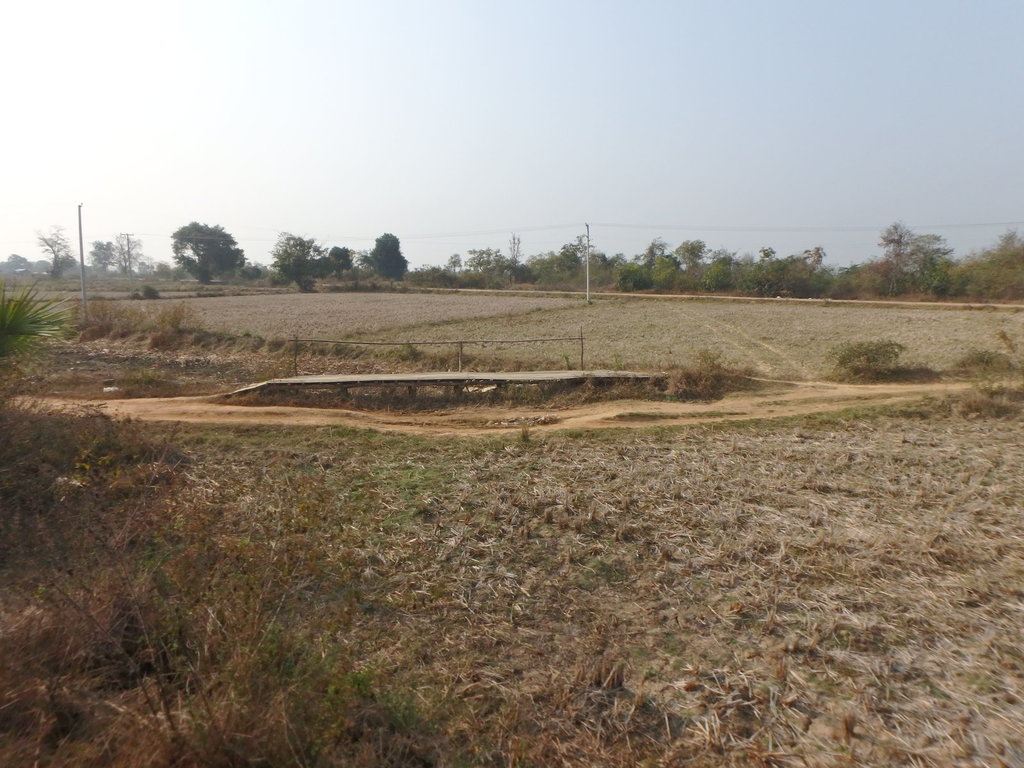 Well at least he has a flag.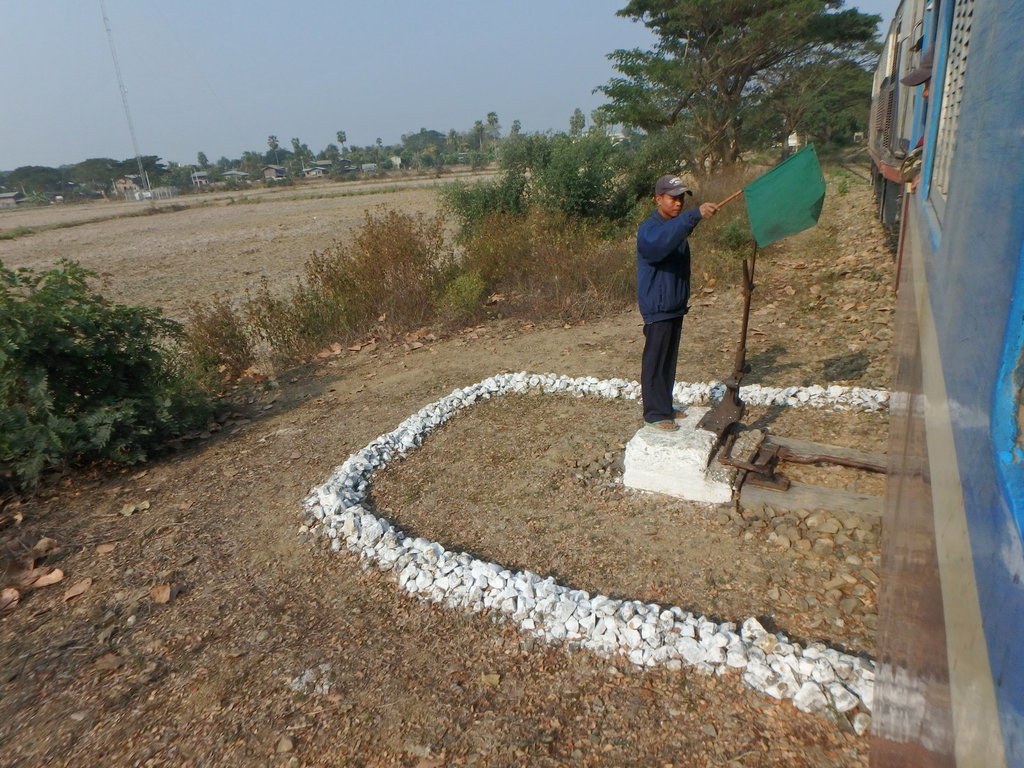 Ever stop groups of ladies would appear selling snacks.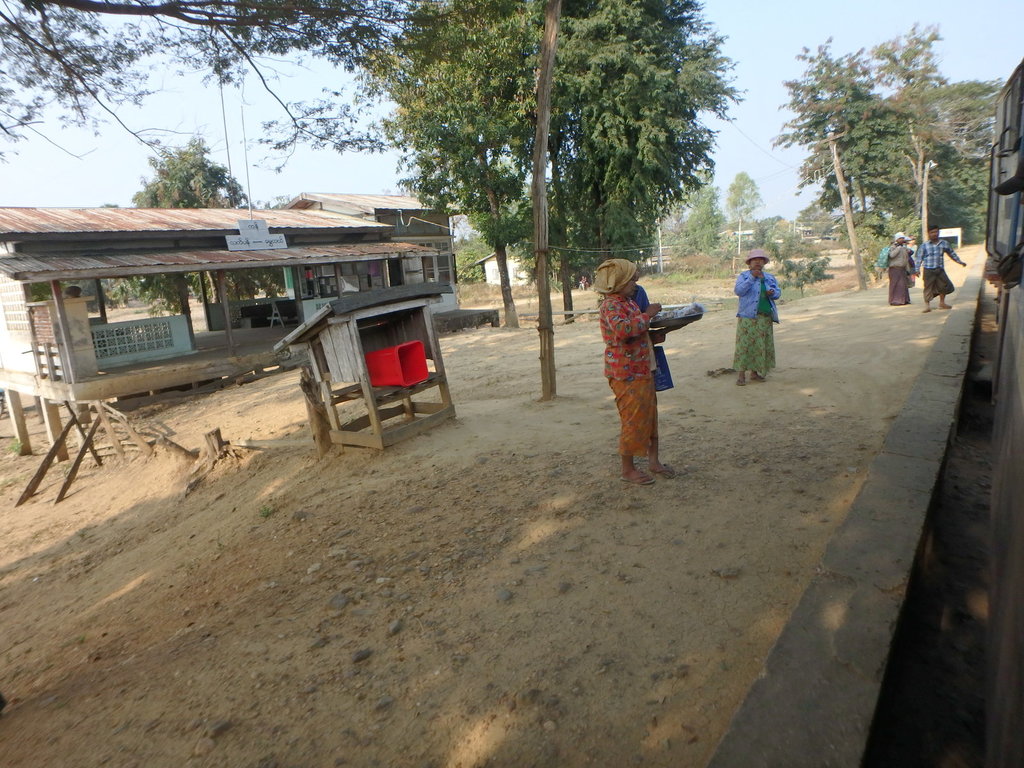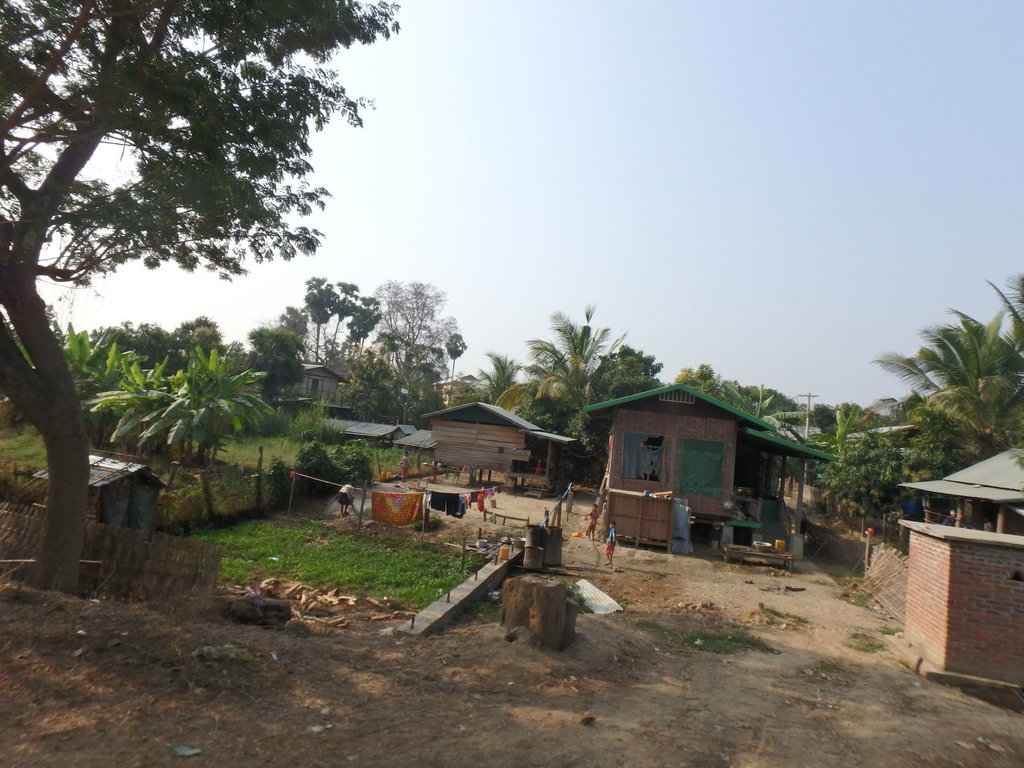 Not sure why this shop is collecting all the empty oil cans.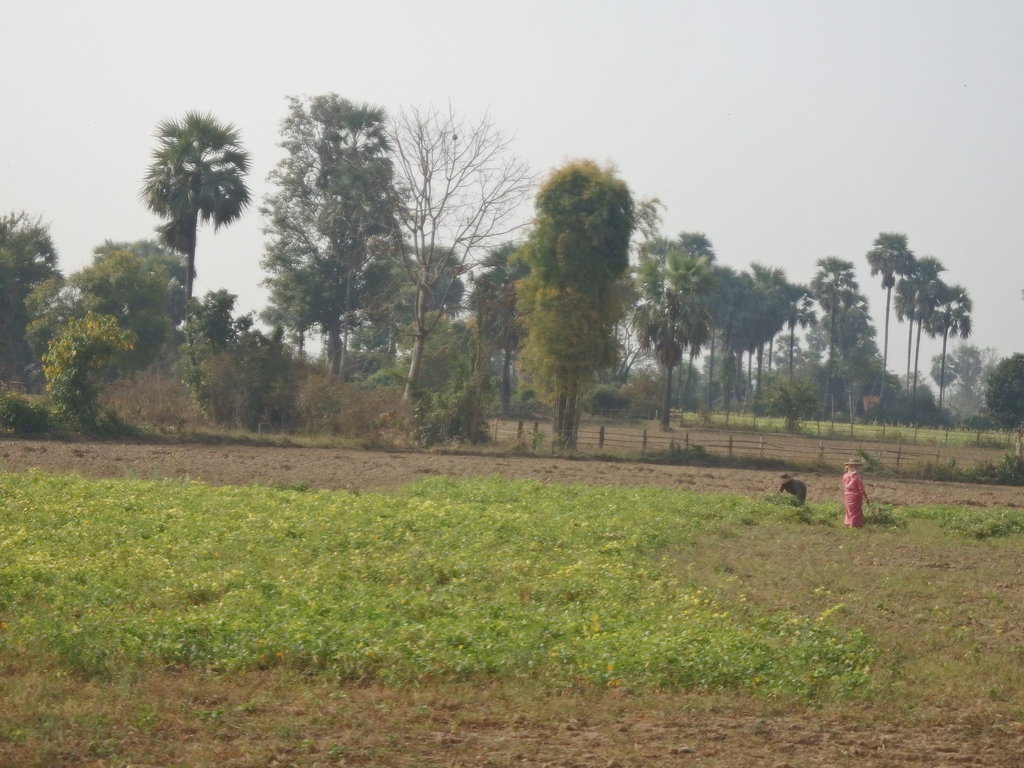 Ever smiling faces.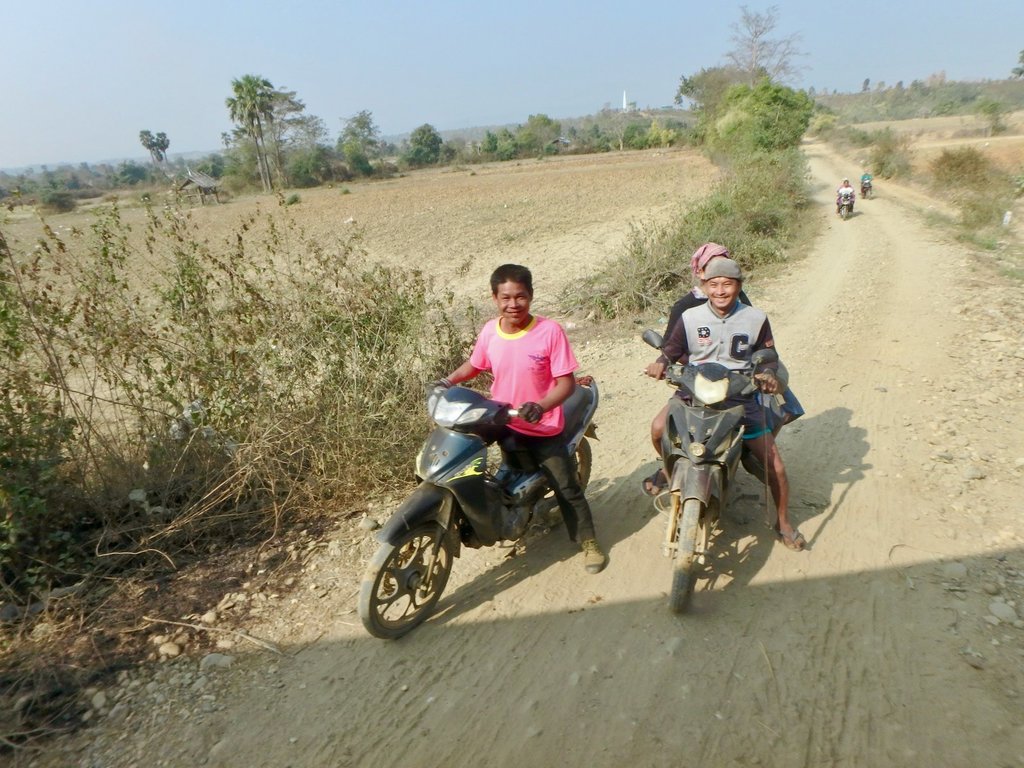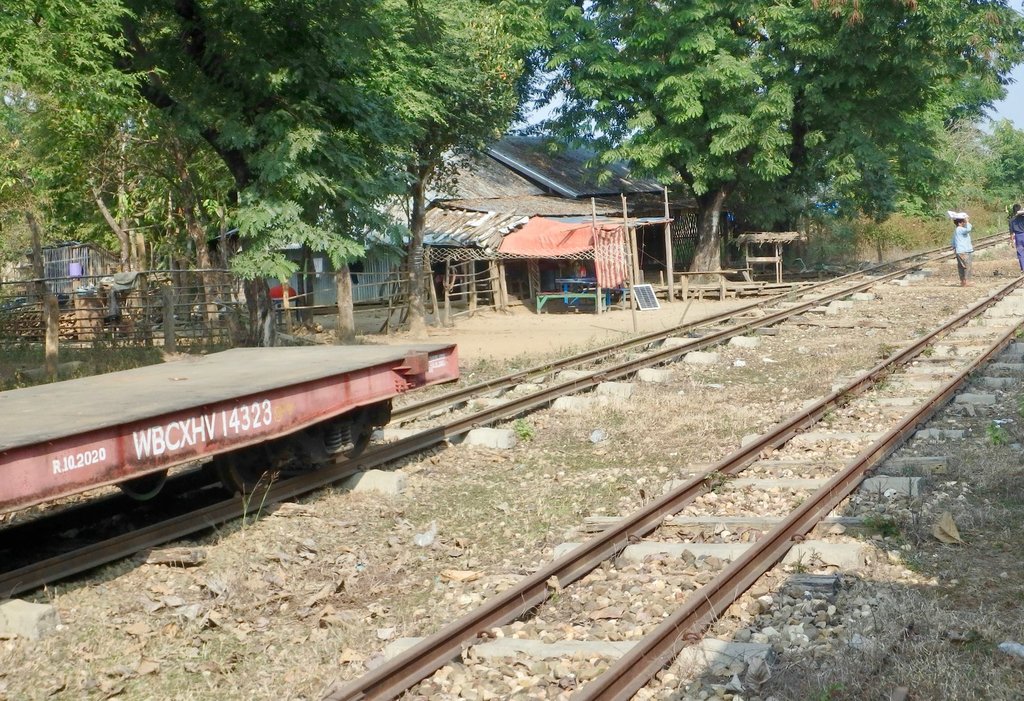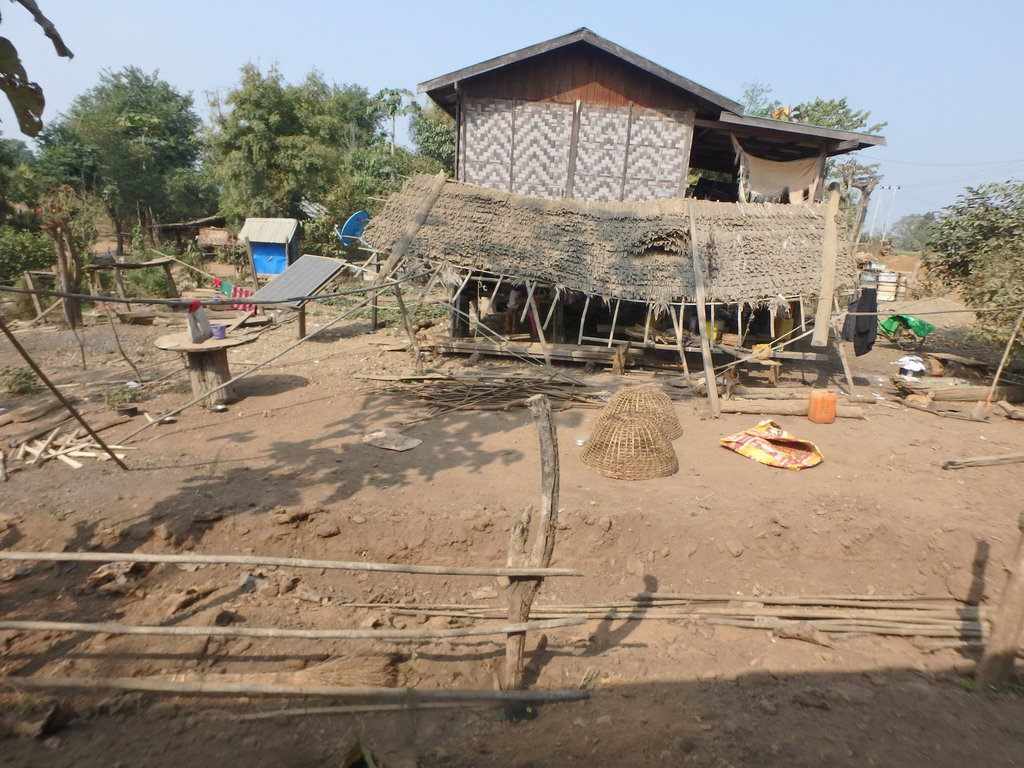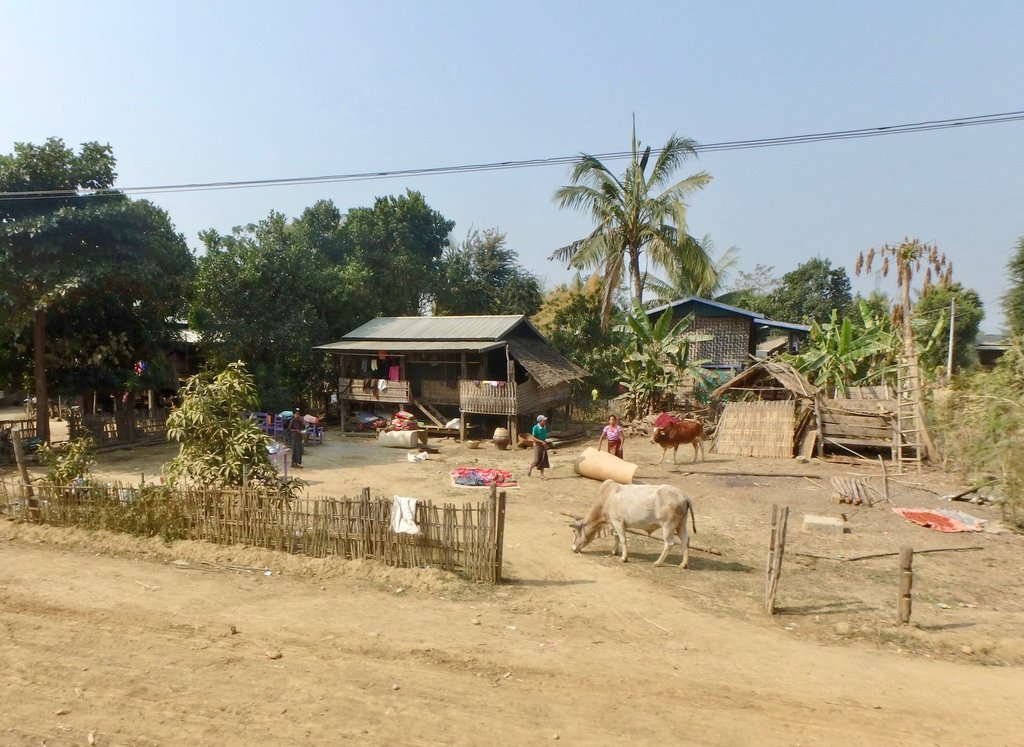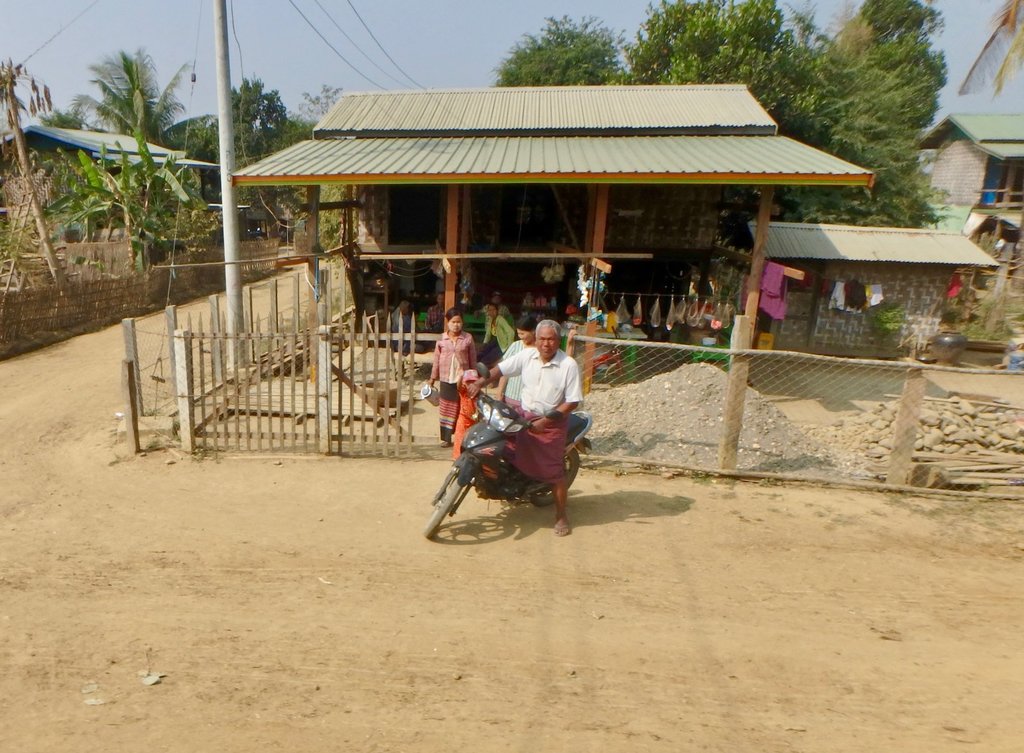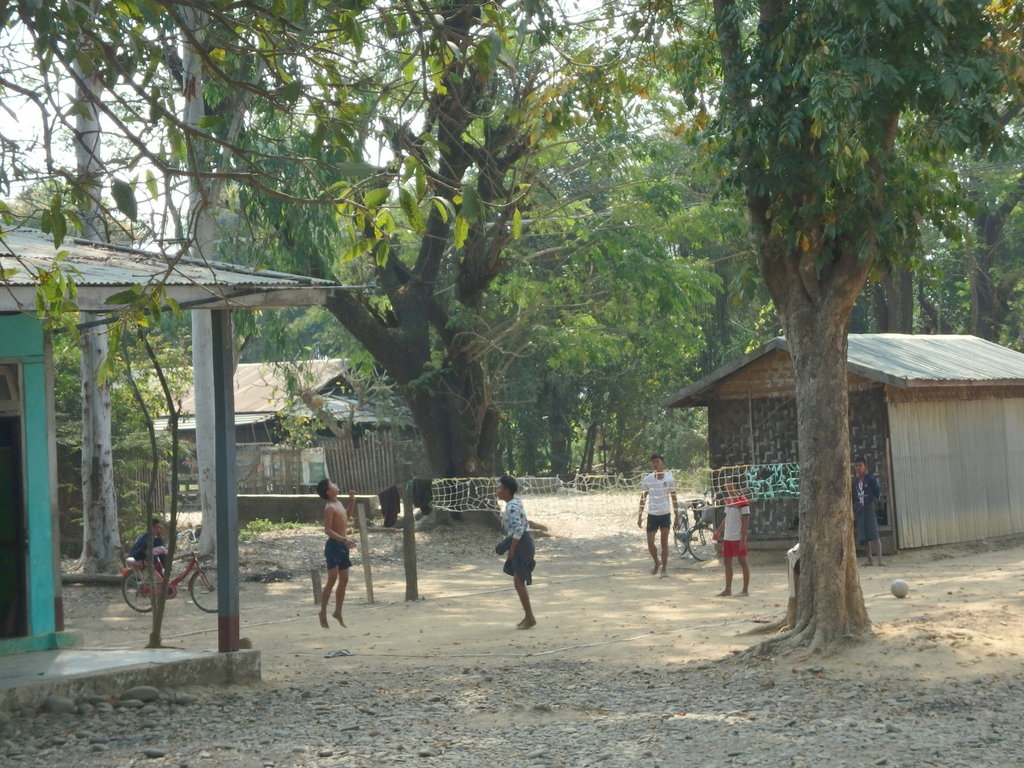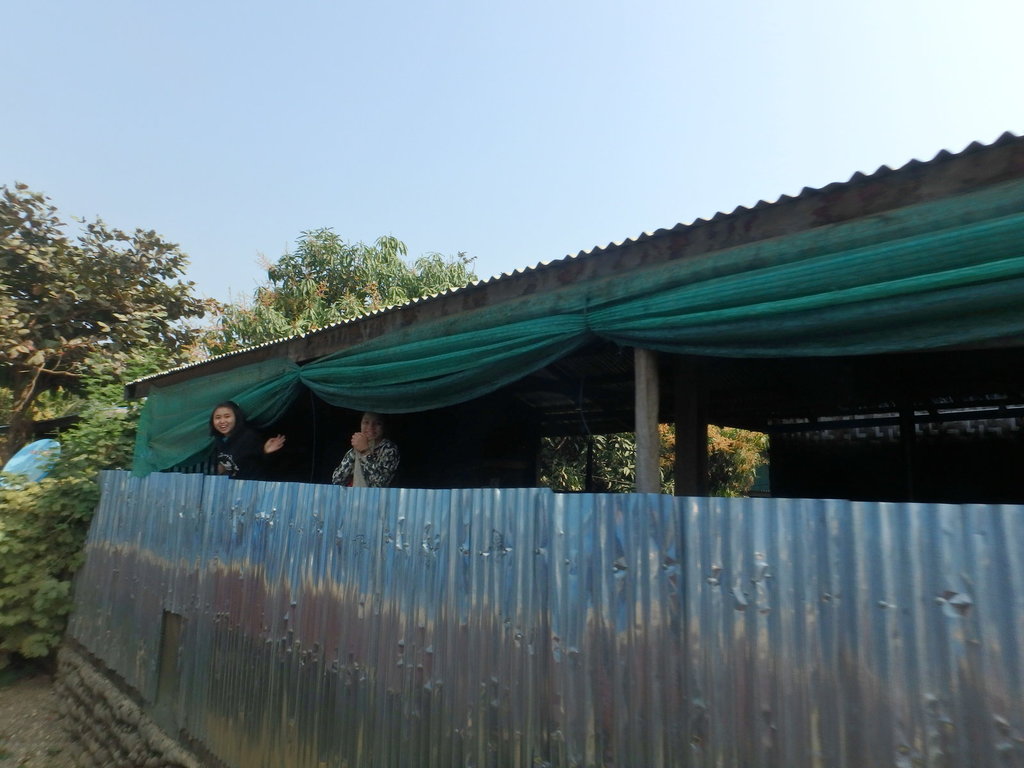 Desperately poor villagers homes.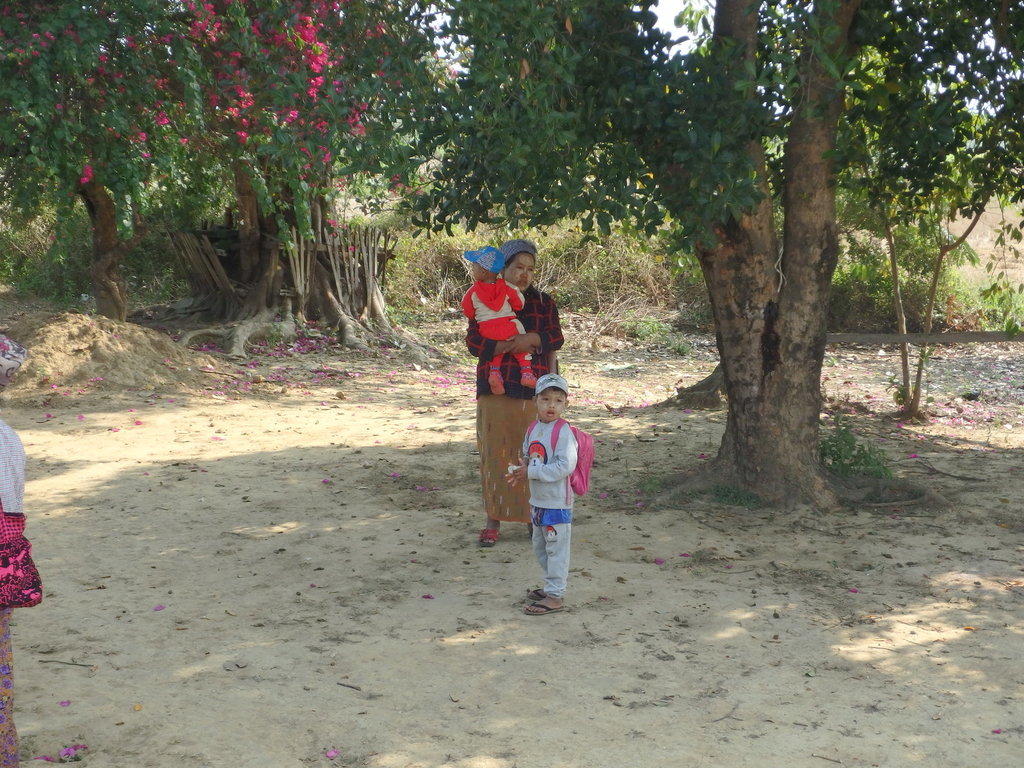 Another stop this time as VIP guest they treated us to lunch.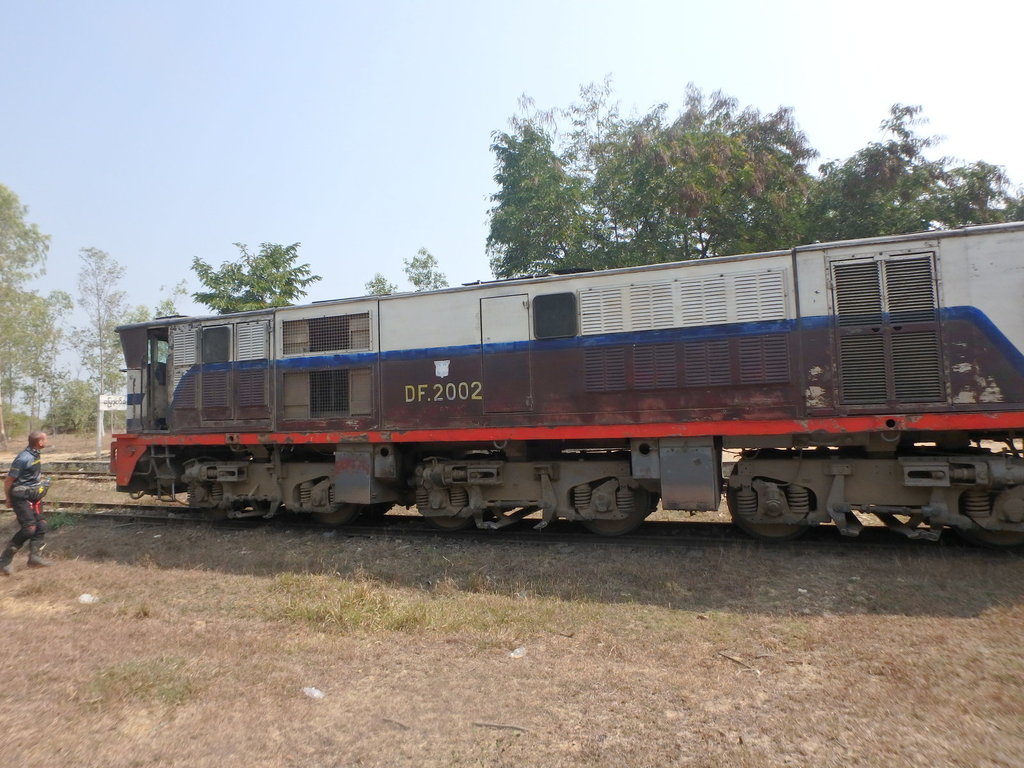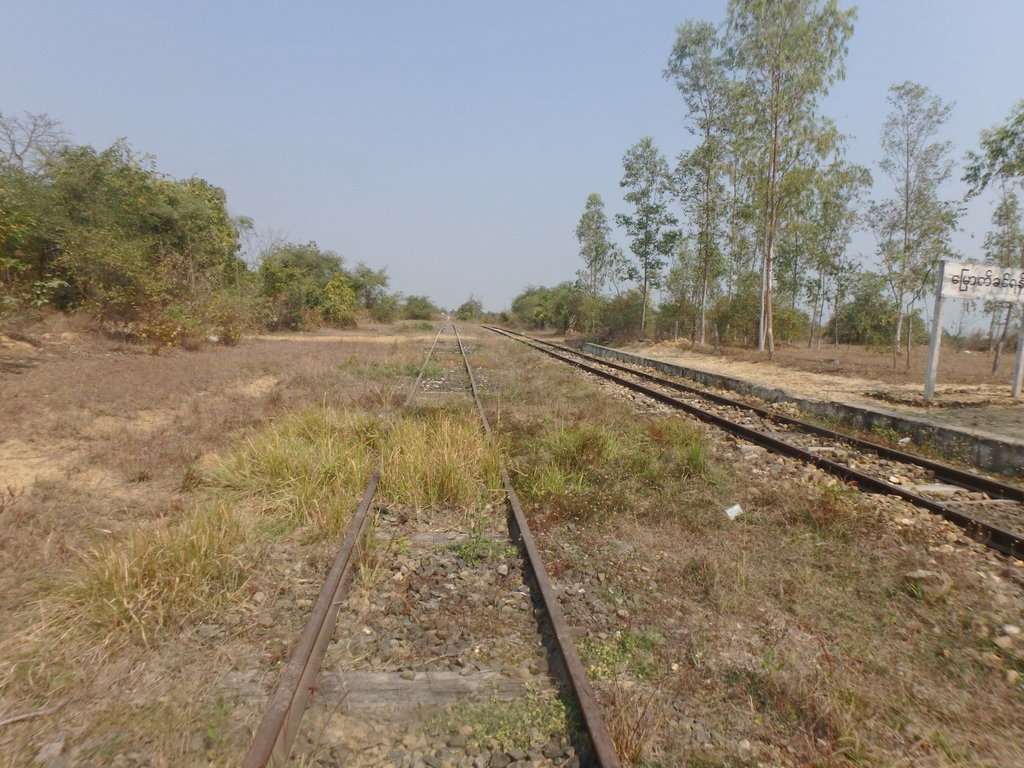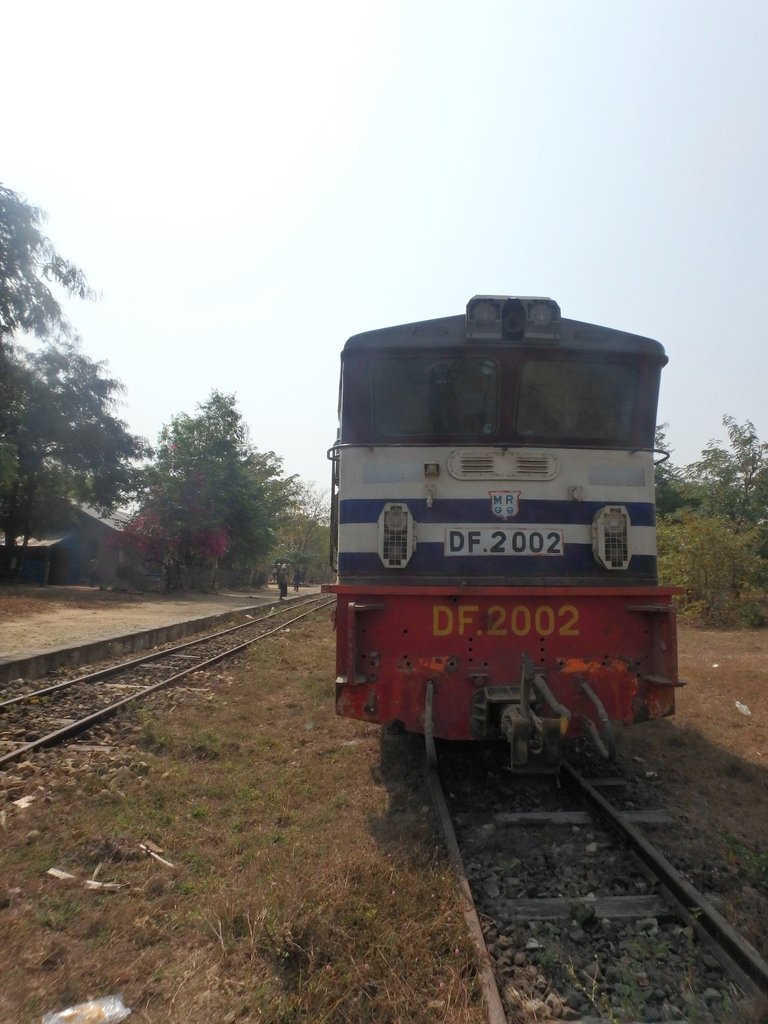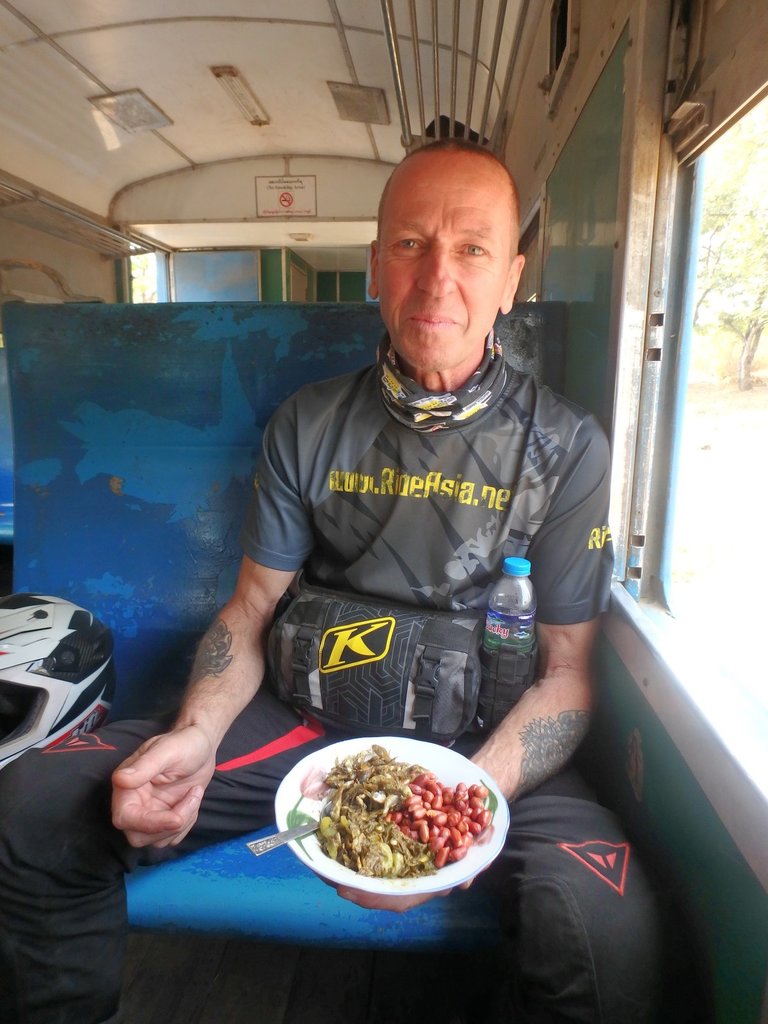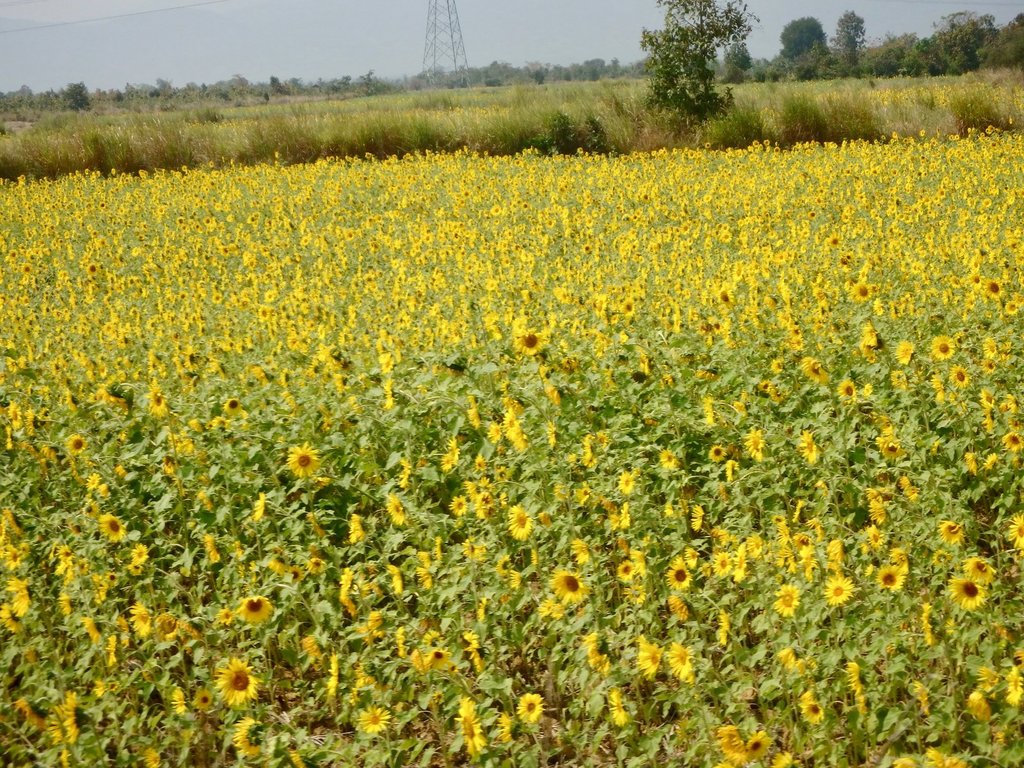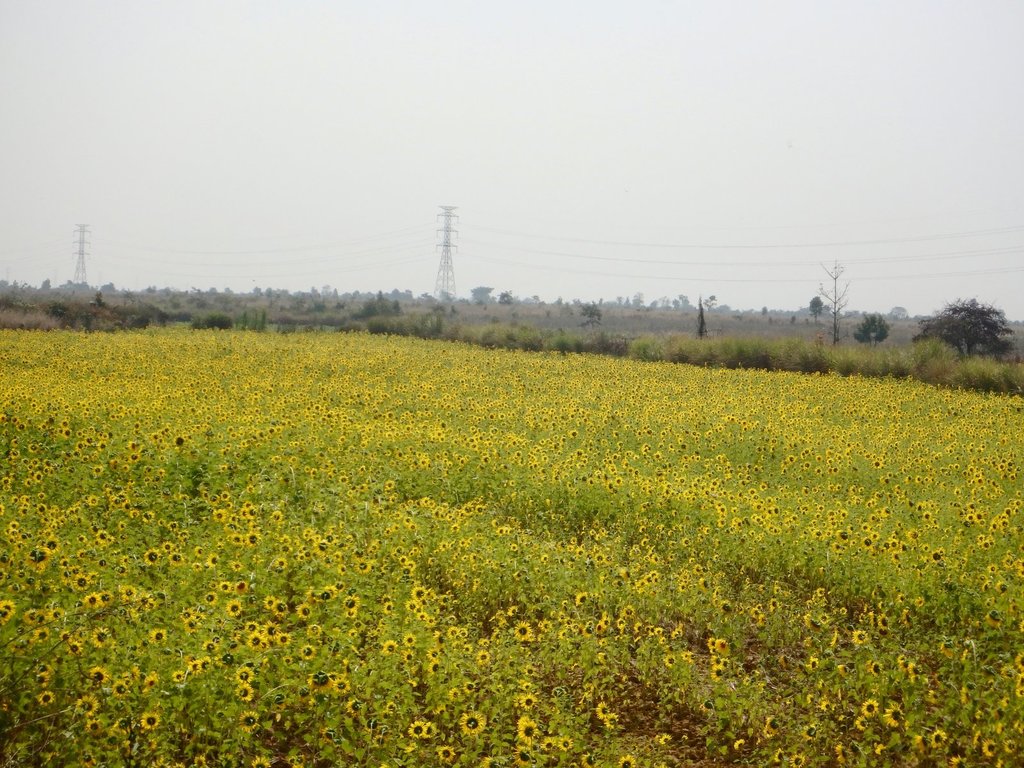 Most people slept as the train gently rocked you to sleep.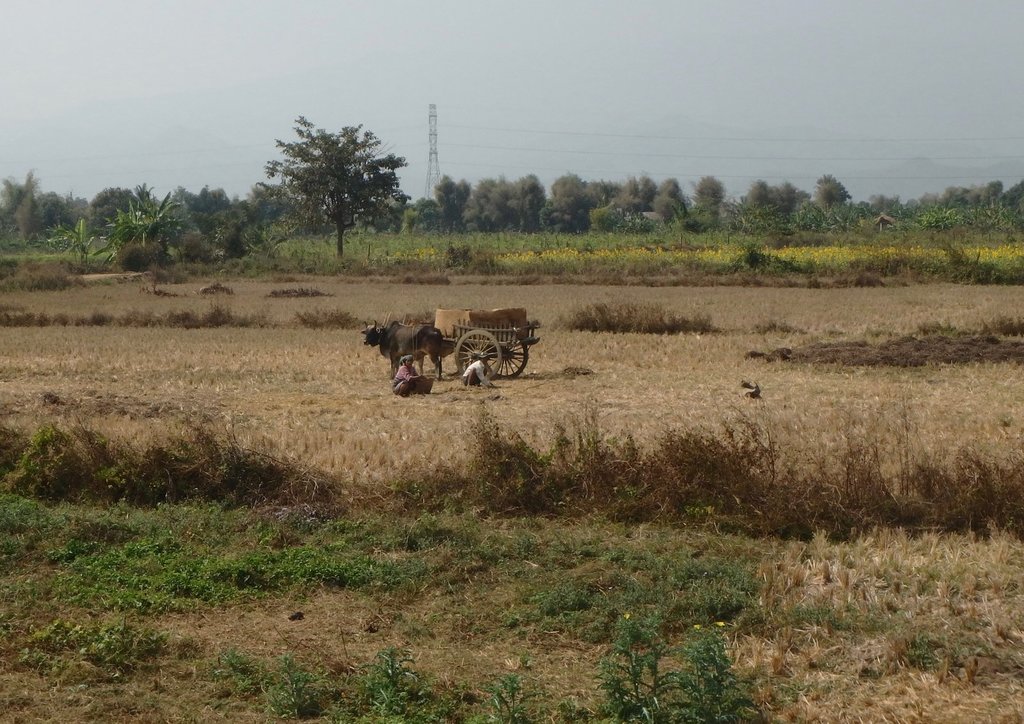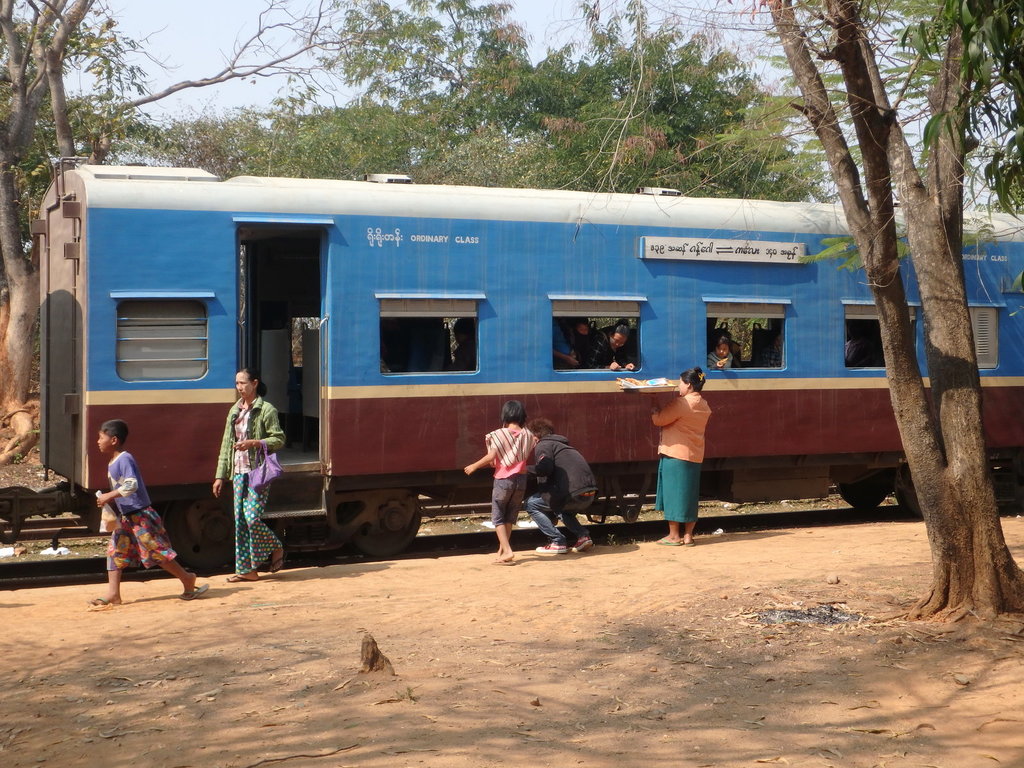 Another stop and more food offered by the station master.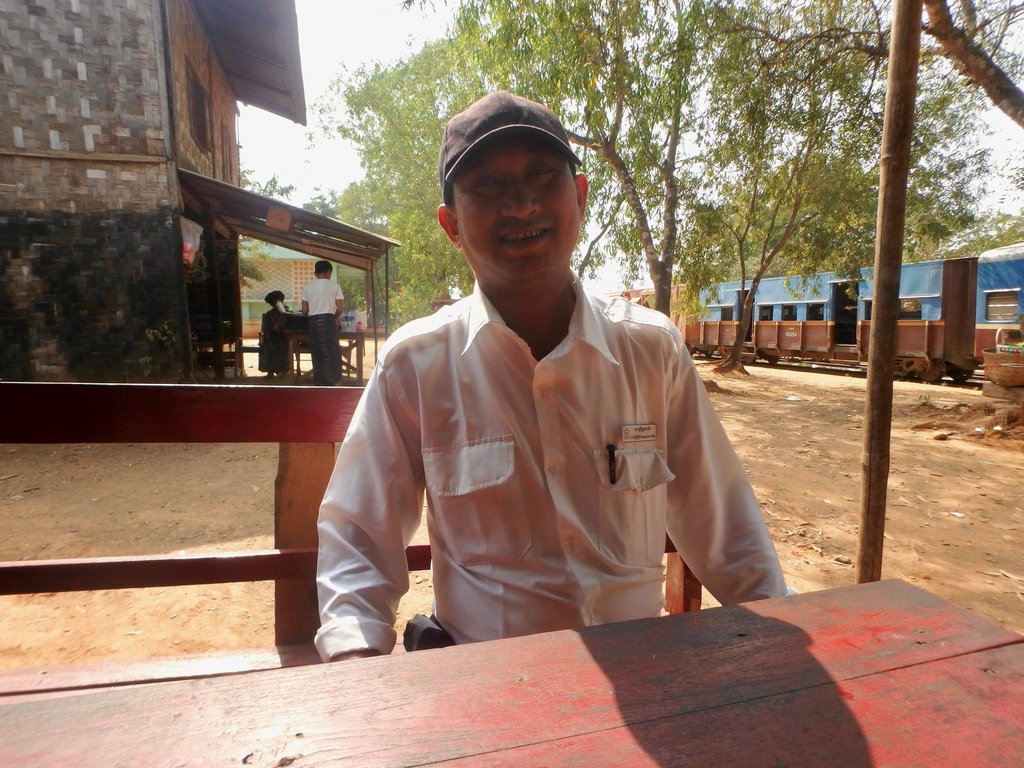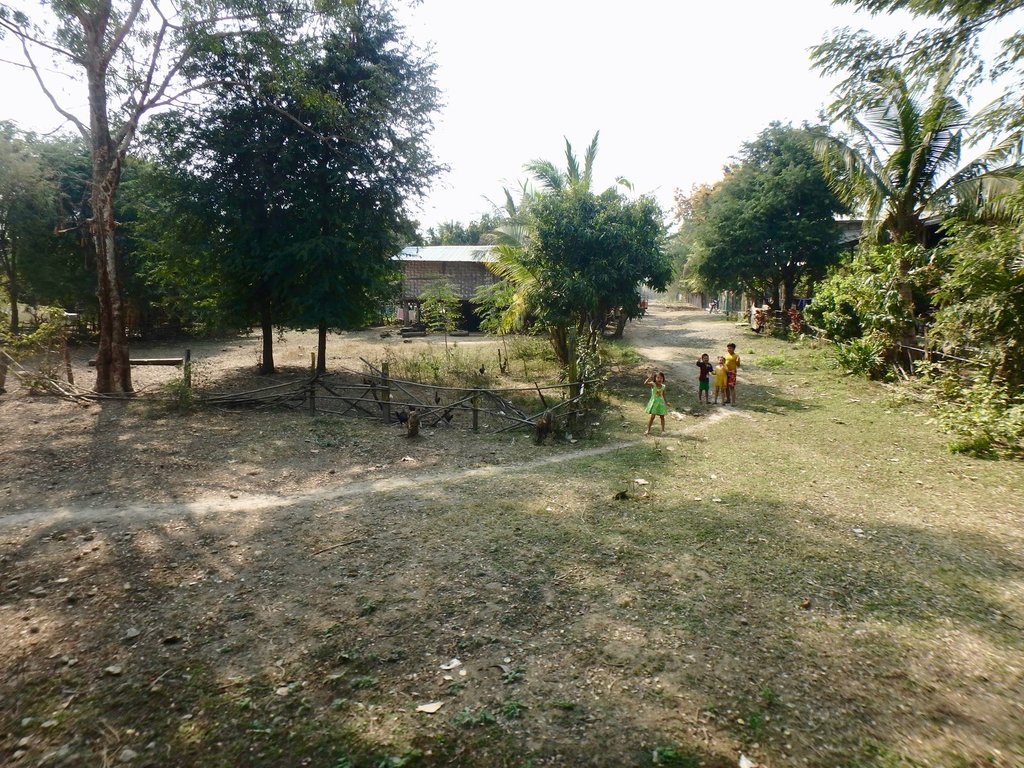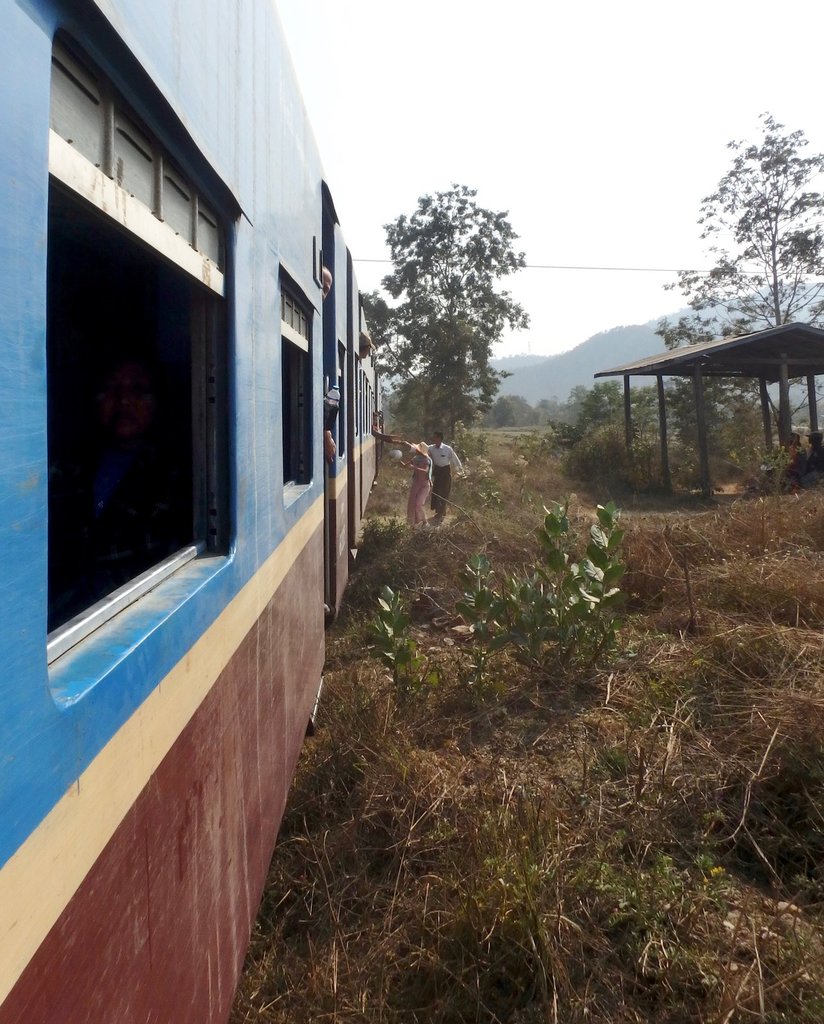 Garbage, it's a huge problem as we would see later, plastic everywhere in Myanmar.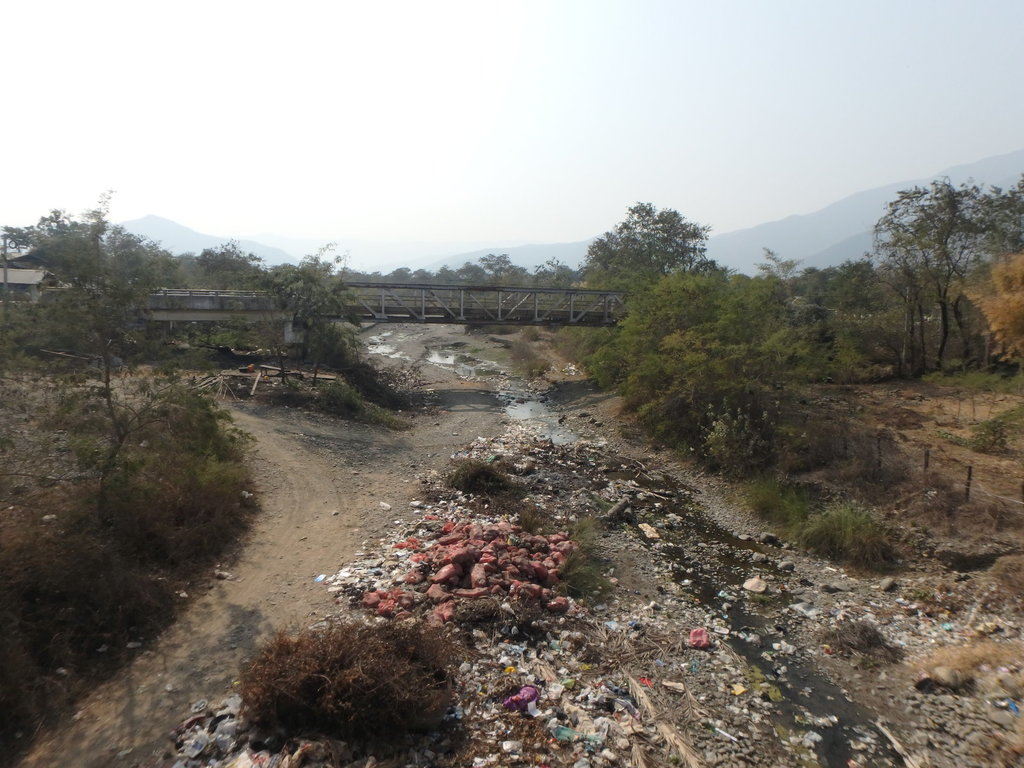 Yet another stop, this time a little longer, turned out a farmer had been burning off his fields and the already rotten railway sleepers had burnt away. With the help of some nearby tree's duly felled they made impromptu sleepers to allow us to slowly pass through.
Super straight rail network repairs.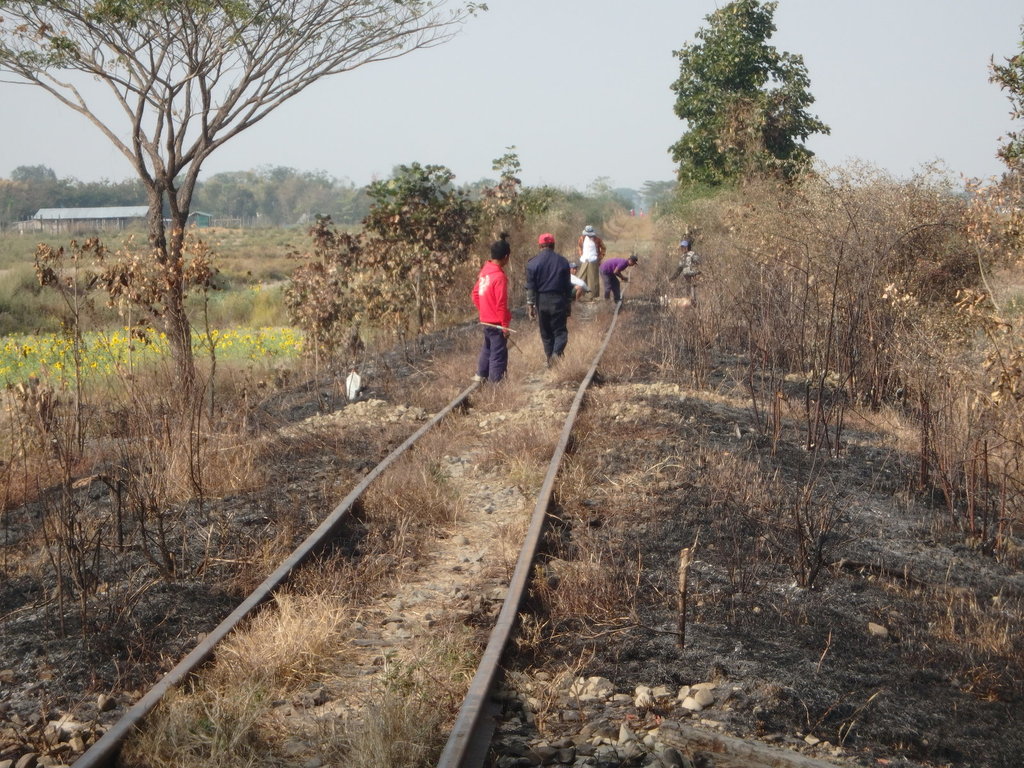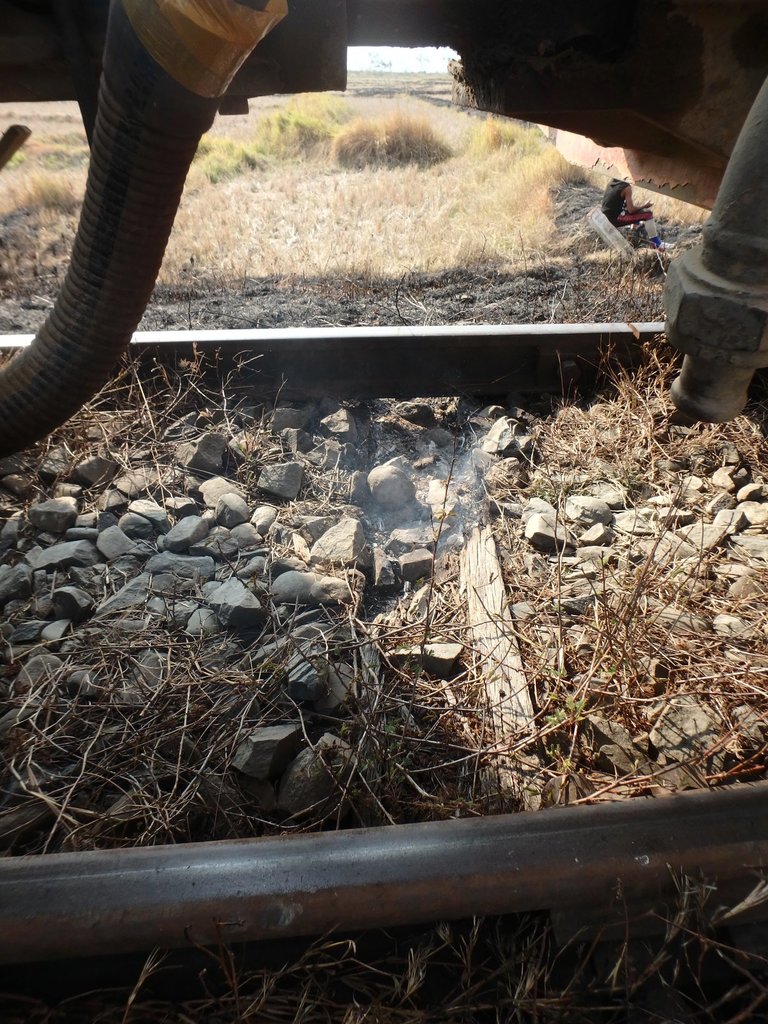 Almost to Kalay and the first glimpse of mountains.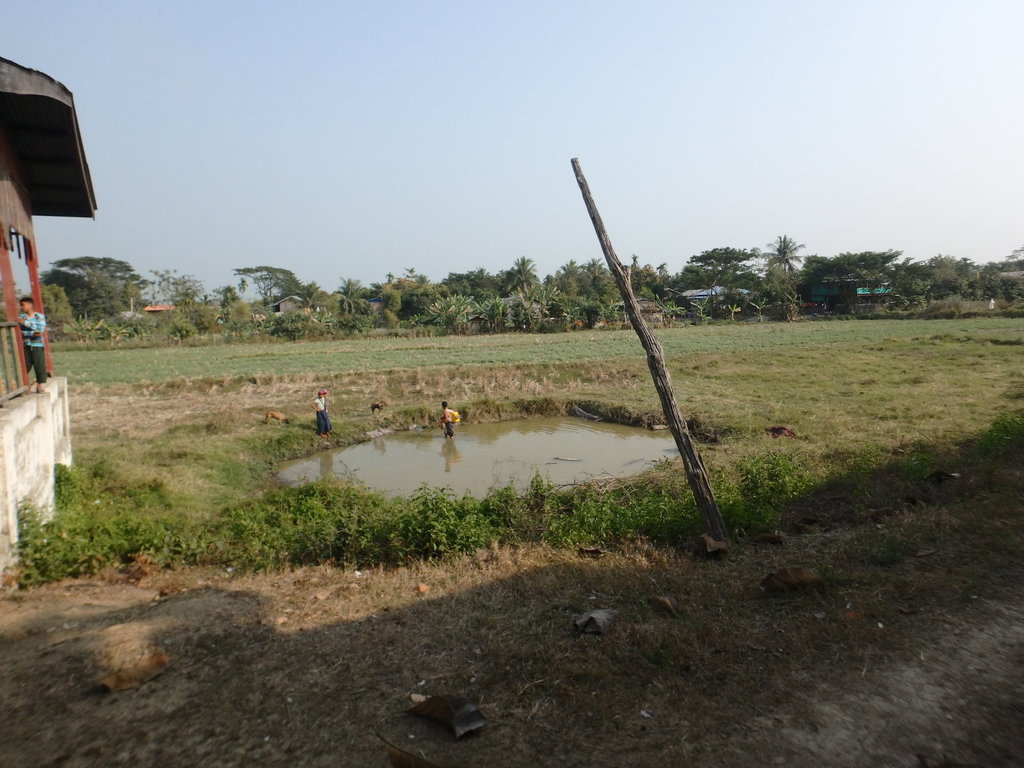 We pulled into Kalay station after more than 10 hours, enjoyable none the less.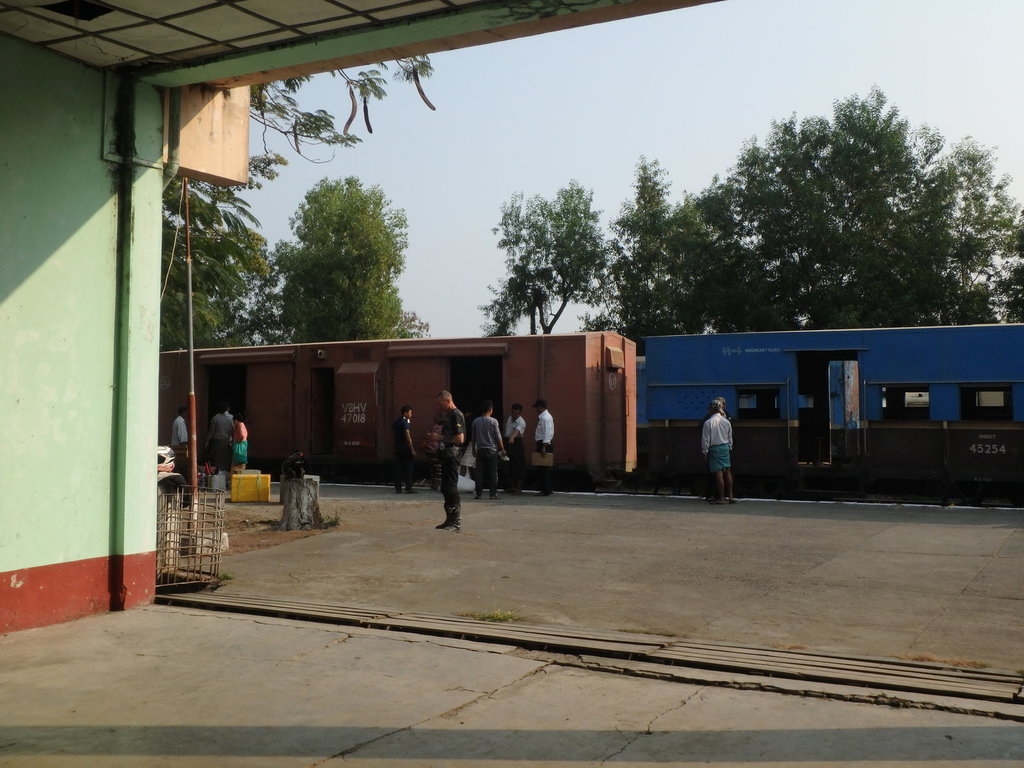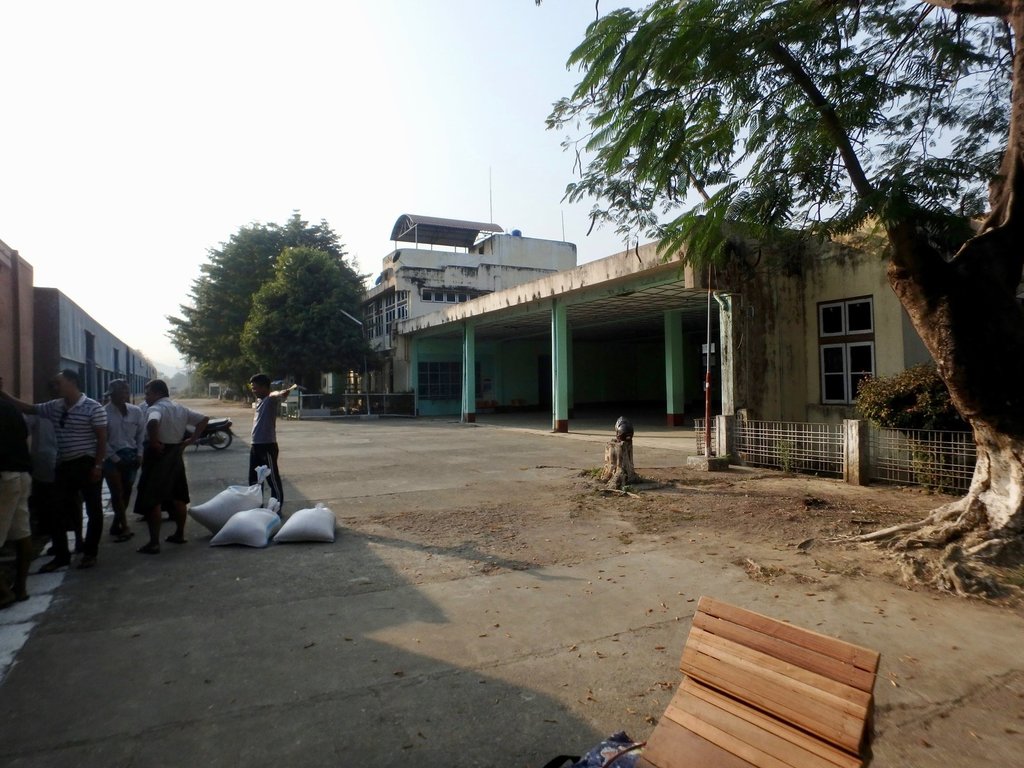 Checking into the very nice LC Hotel N23.19675° E94.02181°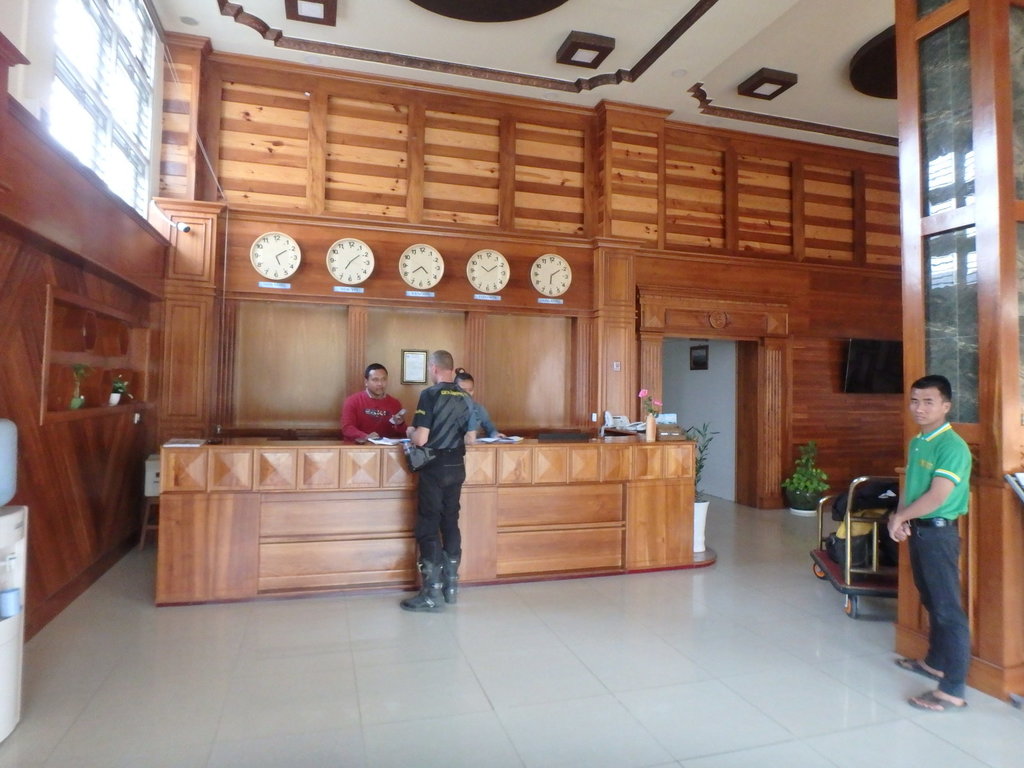 Nick was struggling in the bum department and his seat needed some more foam, these lads quickly got to work and we slipped off the restaurant for a beer.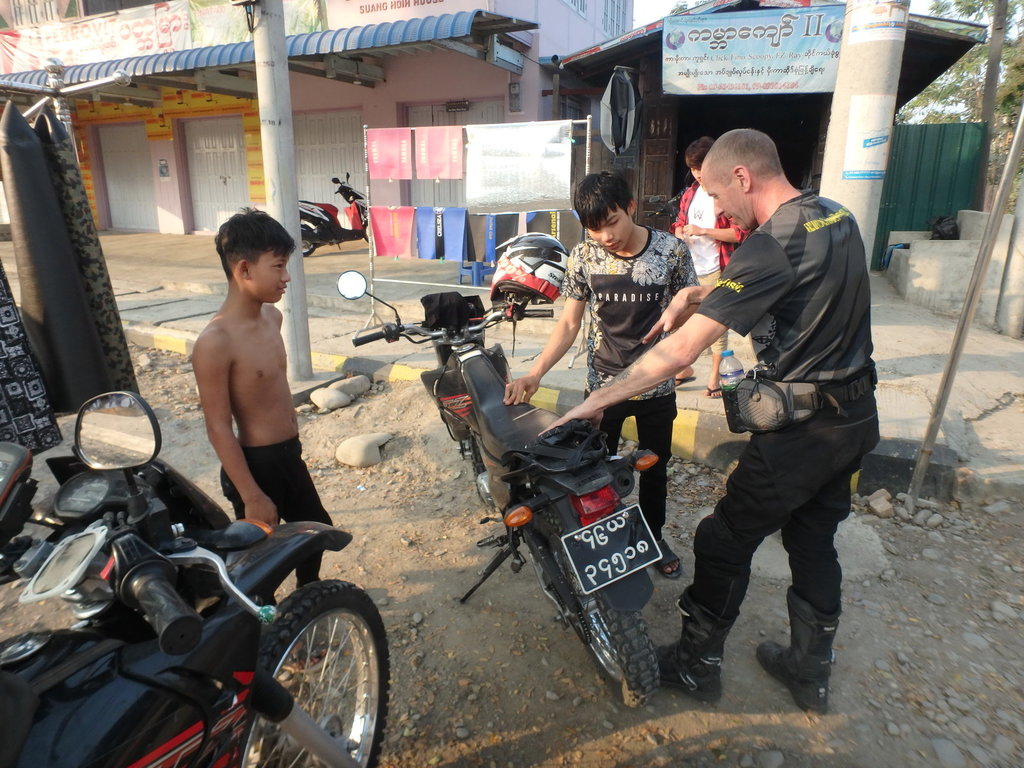 Thang was soon to be our host for the rest of the day, larger than life character speaking perfect English, even when shit faced.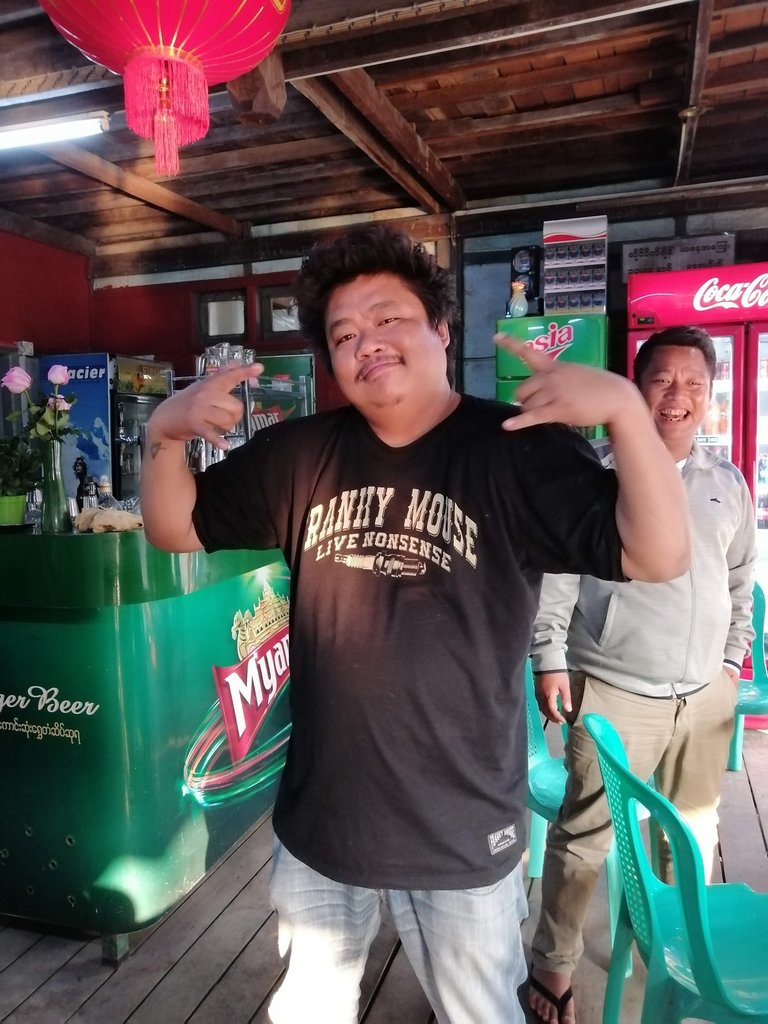 What ensued, best described as a beer frenzy.
Some nice stuff on the top shelf too.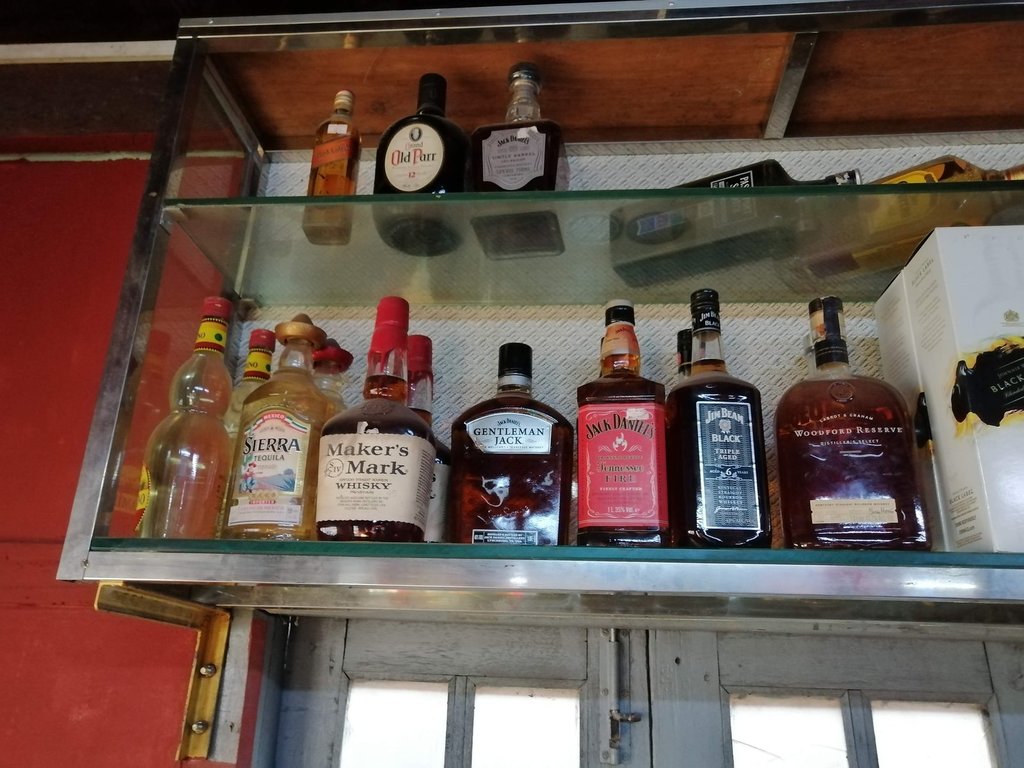 I was having some luck ABC like many of the beers had a promotion, i was lucky enough to get several free cans and money off too.
Shirt swapping, well we both lost our shirts literally, not sure how it came about but it made for some good pictures.
Not sure who got the best deal.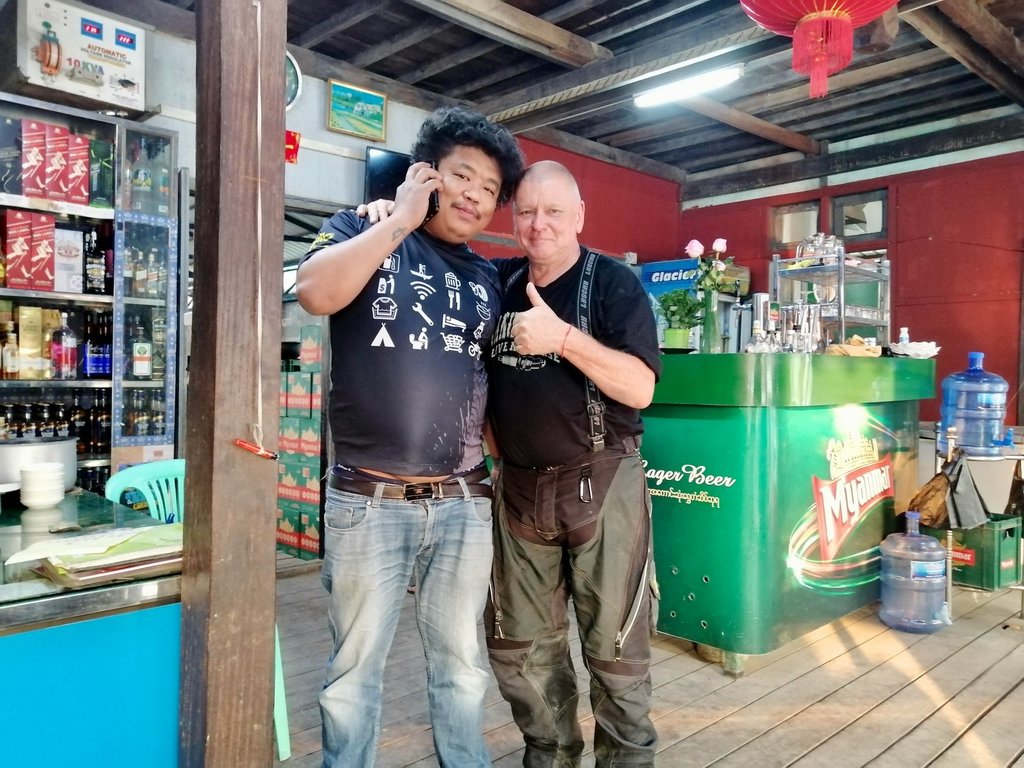 Nick was next, he ended up with some manky shirt.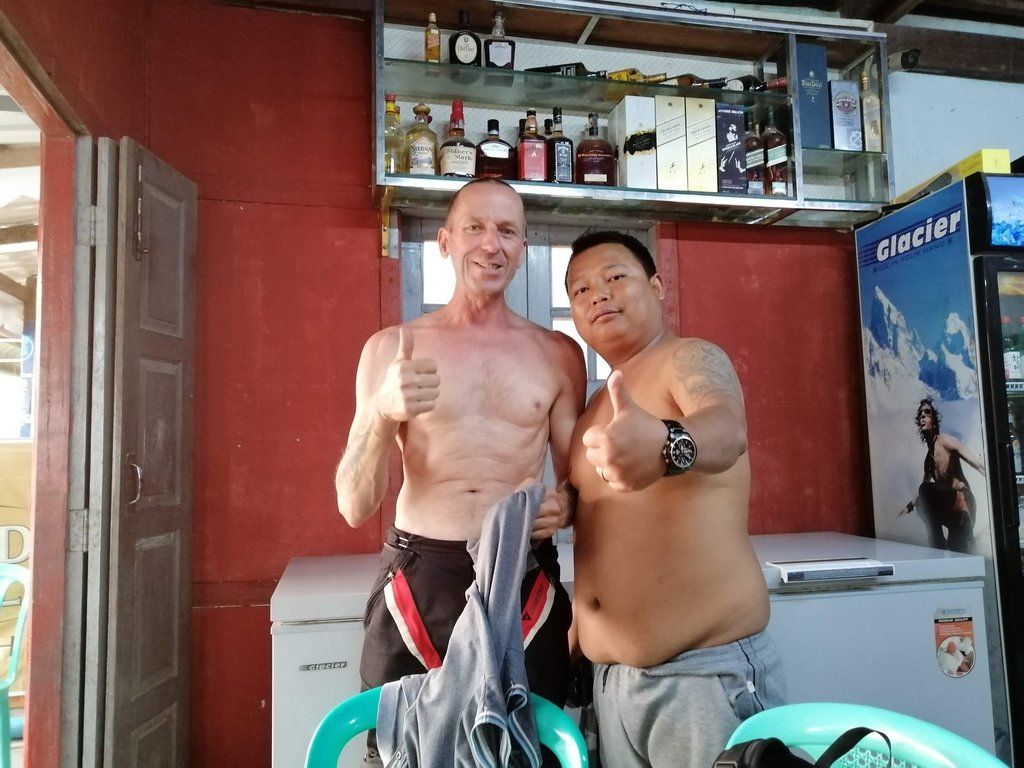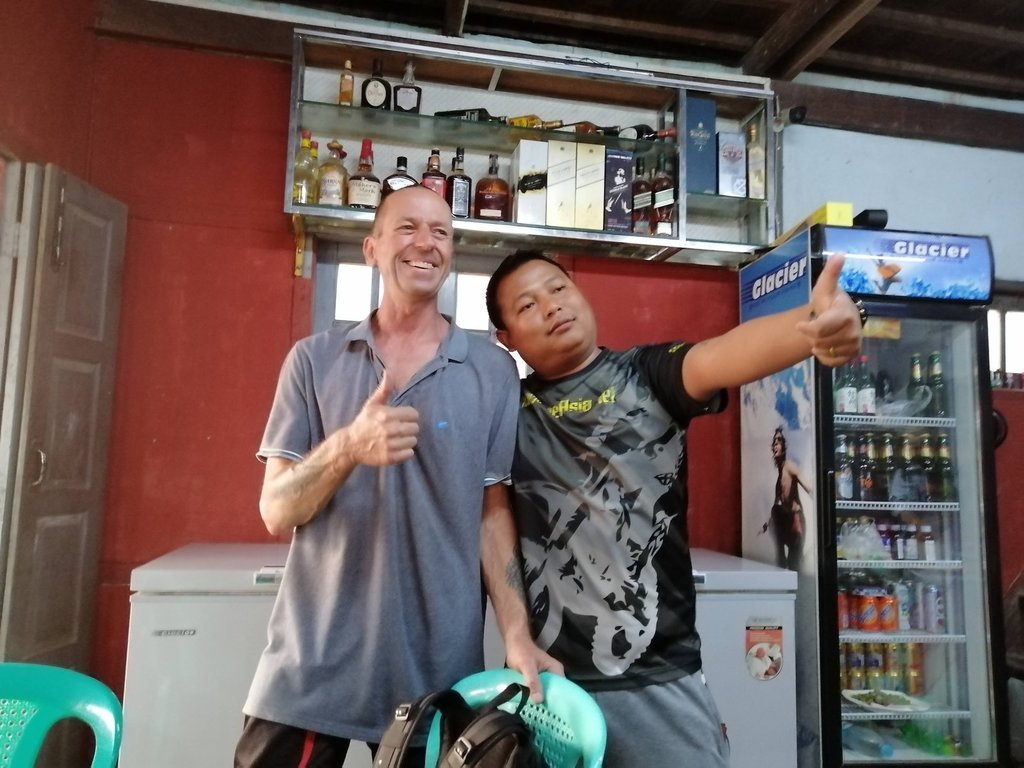 Thankfully the seat was finished and we could head back tot he hotel and have some kip, along the way a stage set up on the main road blocking all the traffic.
Nice rooms for $20 including a large breakfast, that we would later enjoy as a fellow guest was reading his bible, we surely had arrived in god country.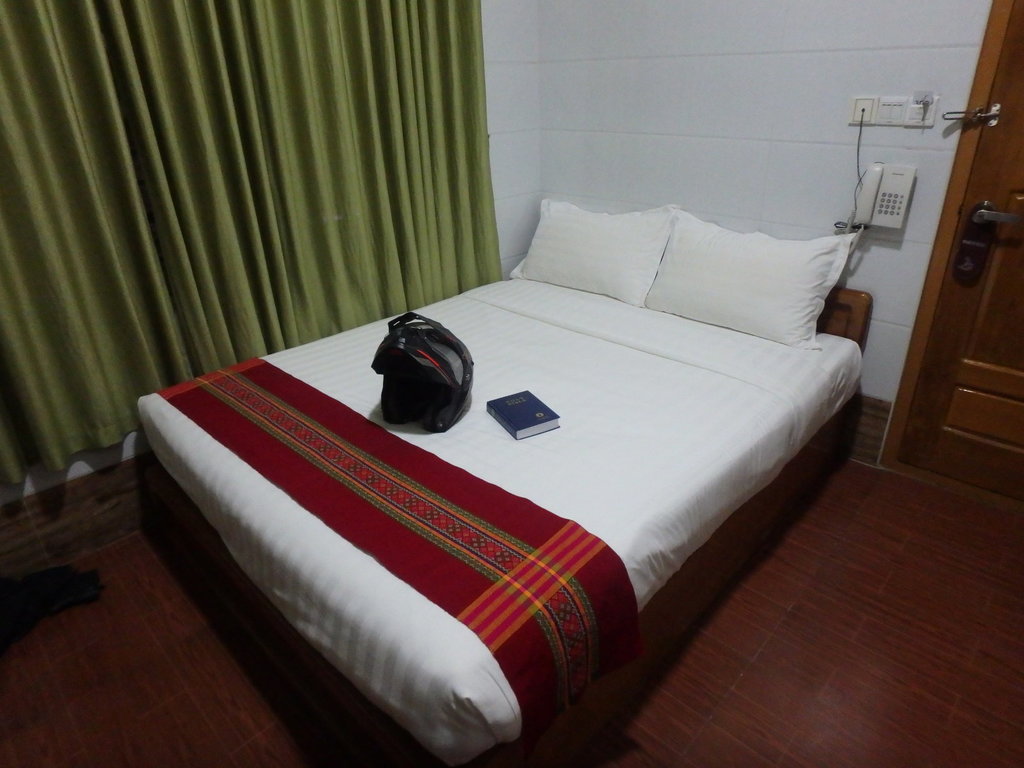 We enjoyed a nice meal just down the road at the Black Ivy.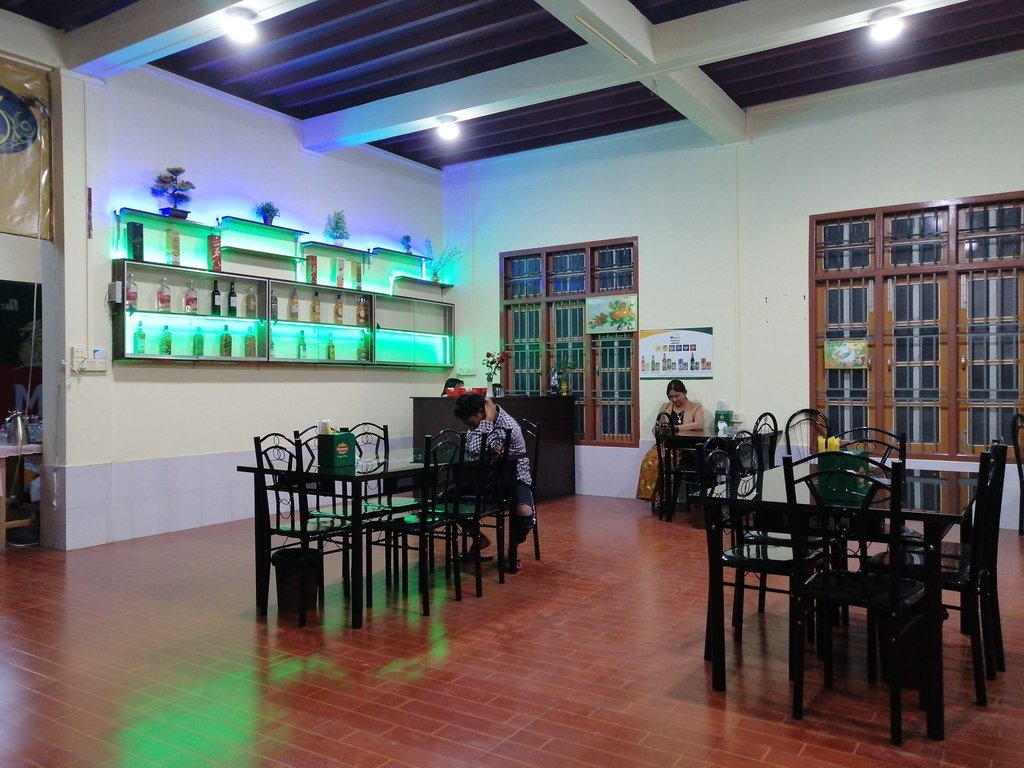 Thang somehow tracked us down, not as we most likely are the only foreigners in town. Again much beer consumed and we ended up at his huge house and a table was laid for us.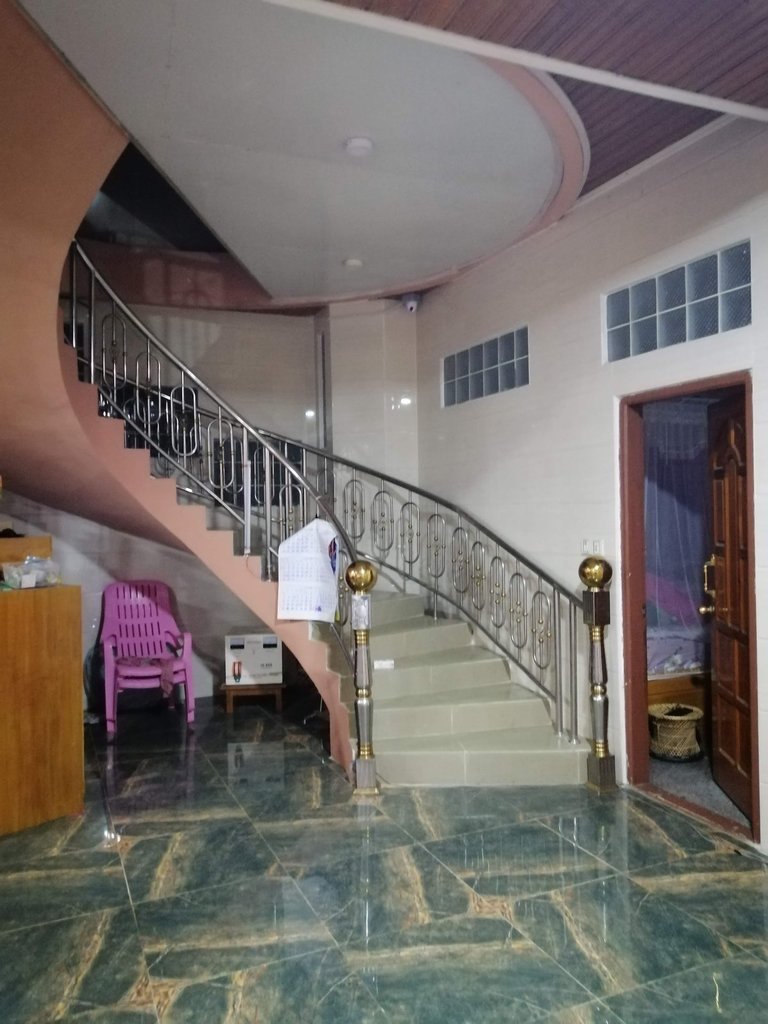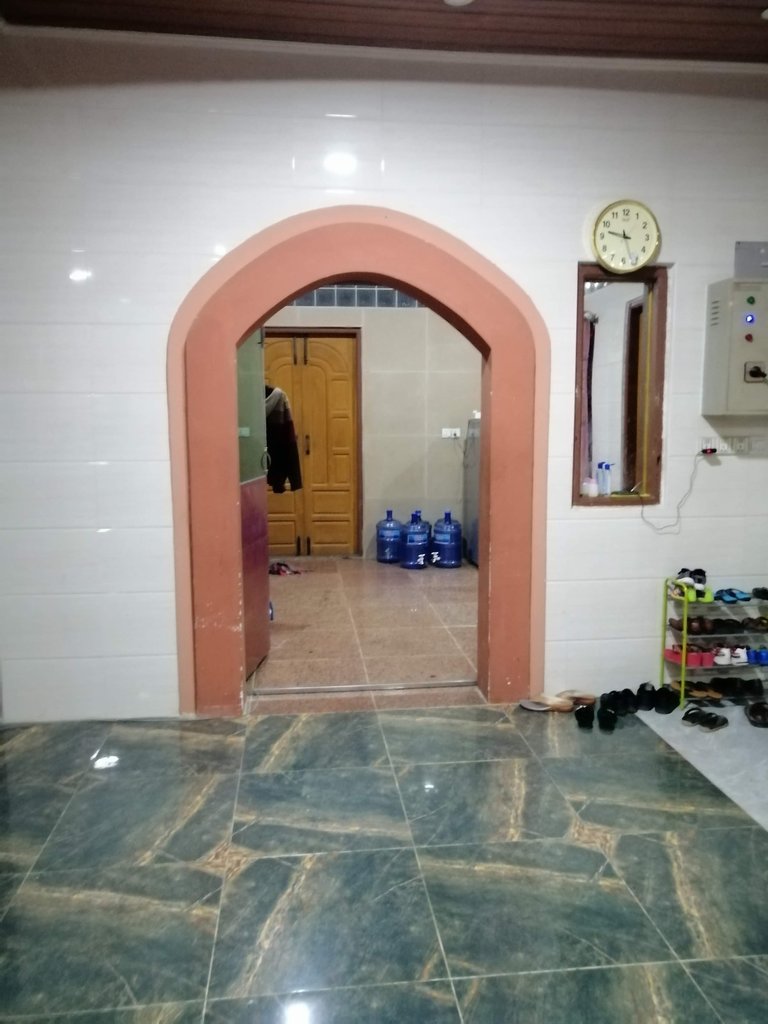 Hospitality at its best, what an amazing evening.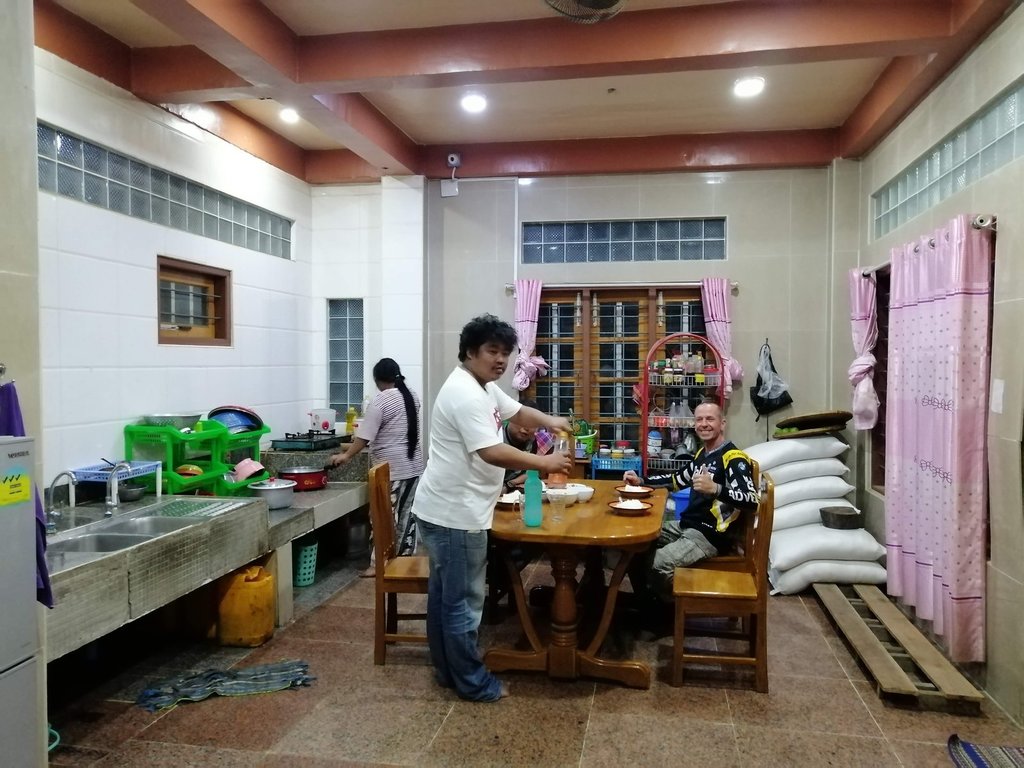 Friends for life.
A lovely family, it was a blast.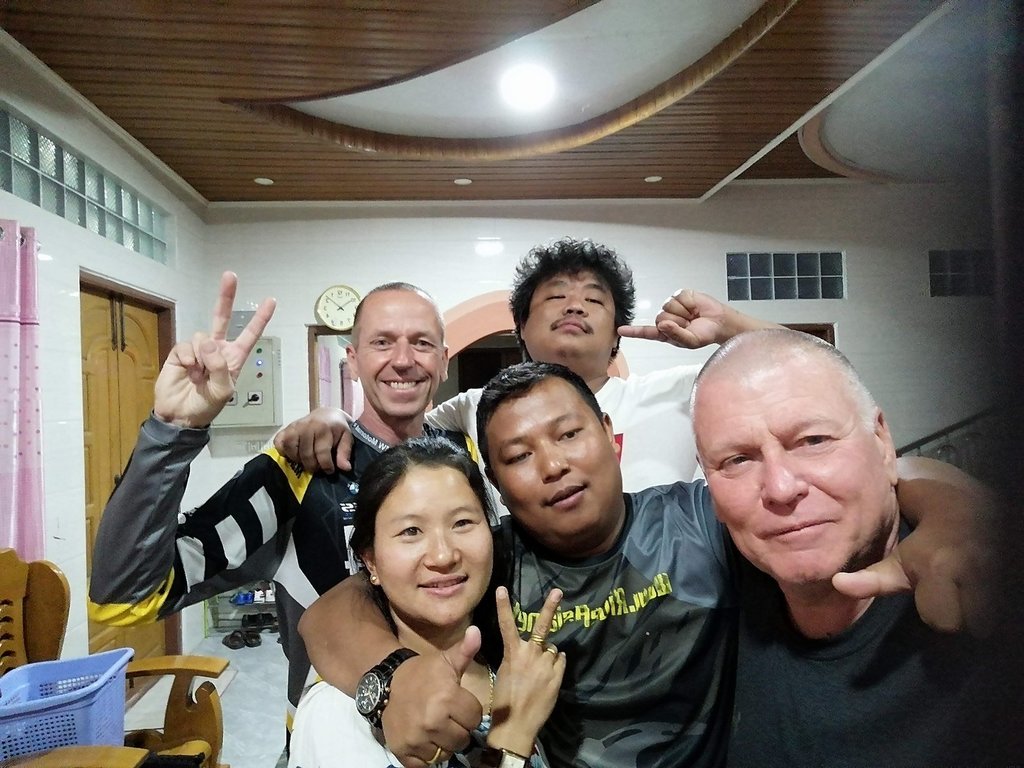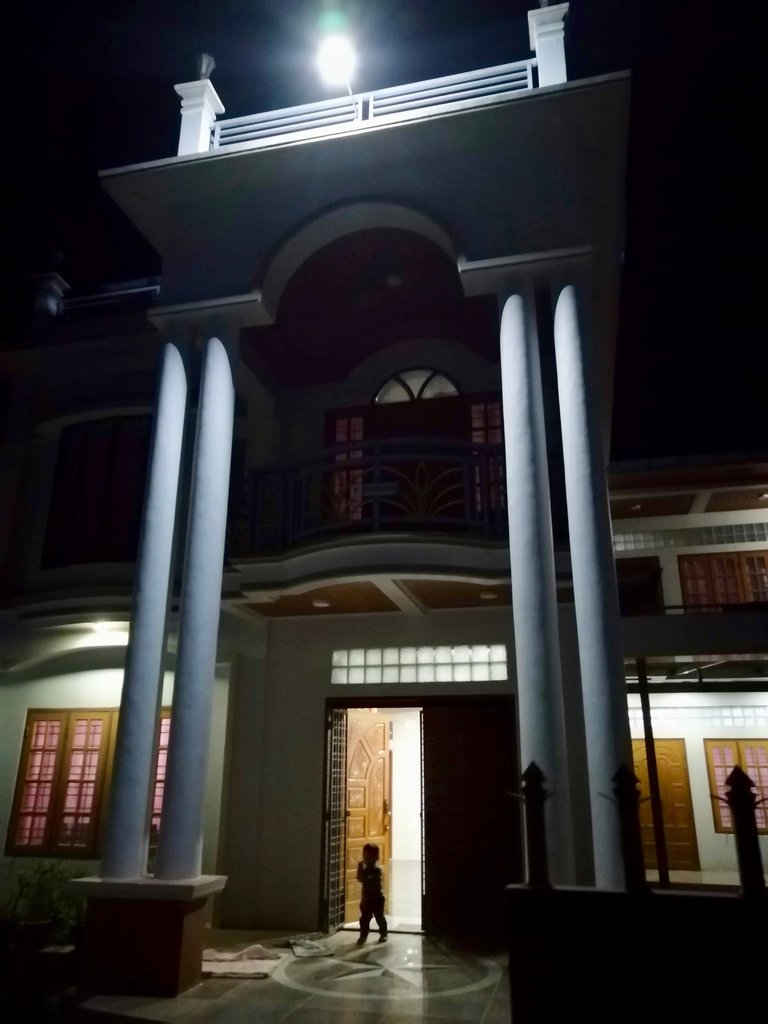 A slogan on the side of his Landcruiser.
Well, it had a day to remember, i wasn't looking forward to Kalay but it turned out to one of the many highlights of the trip.