Joined

Jul 1, 2012
Location
Bikes

Honda CRM-AR 250, Honda CRF 250-L, Suzuki V Strom XT 650 Honda XR250 Baja BMW F650GS
Early flight out of Chiang Rai to meet up with Nick in BKK for the flight to Mandalay, pretty painless flight and we soon arrived in the mayhem that is Mandalay. This trip will be broken down in daily parts for others to reference more easily and also because I shot lots of pictures, so picture alert to all who don't like pictures there will lot's of them, Nick, on the other hand, shot around 6 the whole trip.
GPX files will be posted for each day.
Ok so here we go this is our route, we wanted to get off the highway as soon as we could and explore some villages less seen by others, the change was immediate from hoards of cars and tuk-tuks to cattle drawn carts. As you can see the elevation gain was almost zero, it will change over the coming days.
You can see the detour we made in an effort to avoid traffic.
Flying Air Asia, smooth flight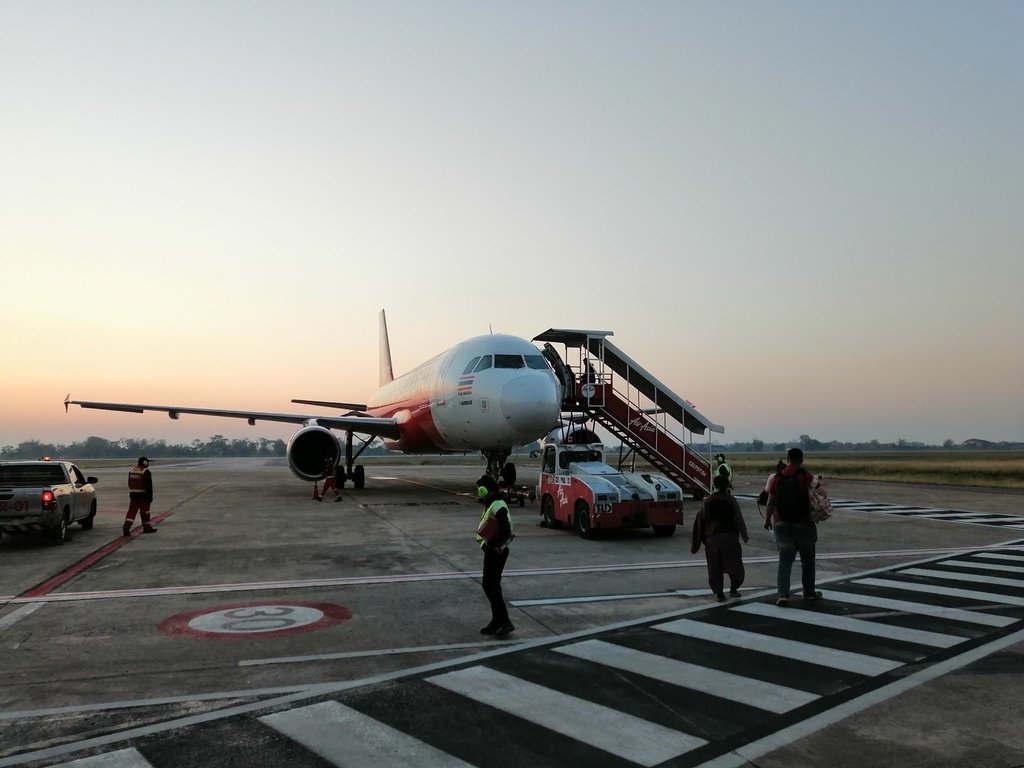 Nick can sleep on a broomstick.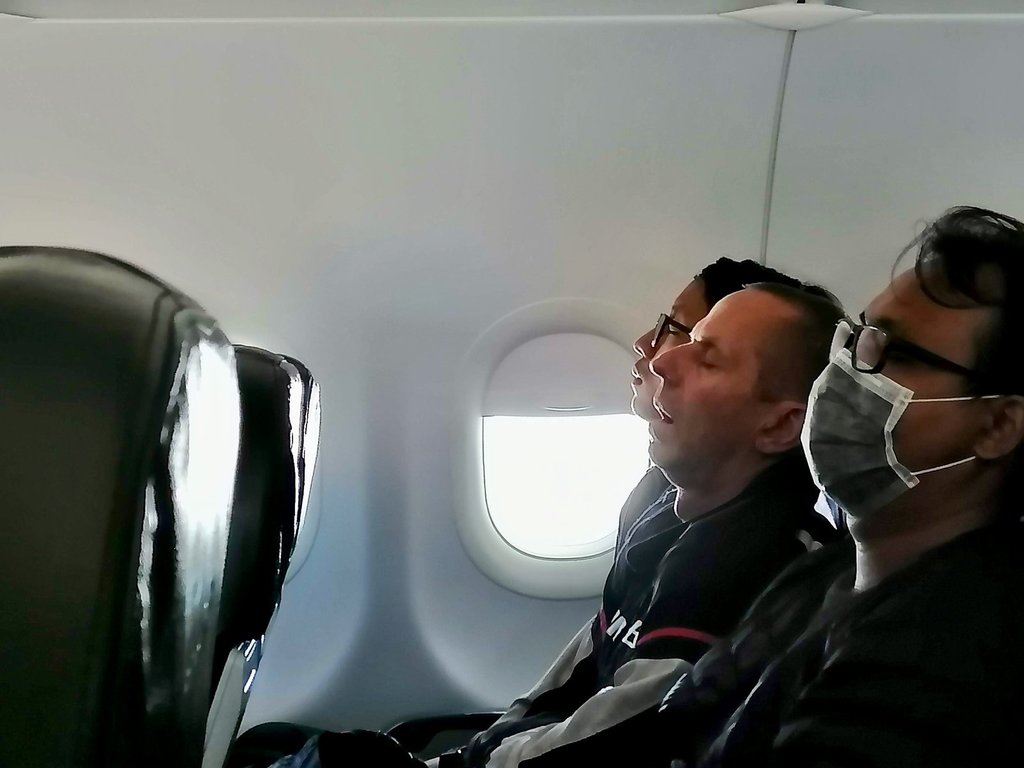 Coming onto Mandalay.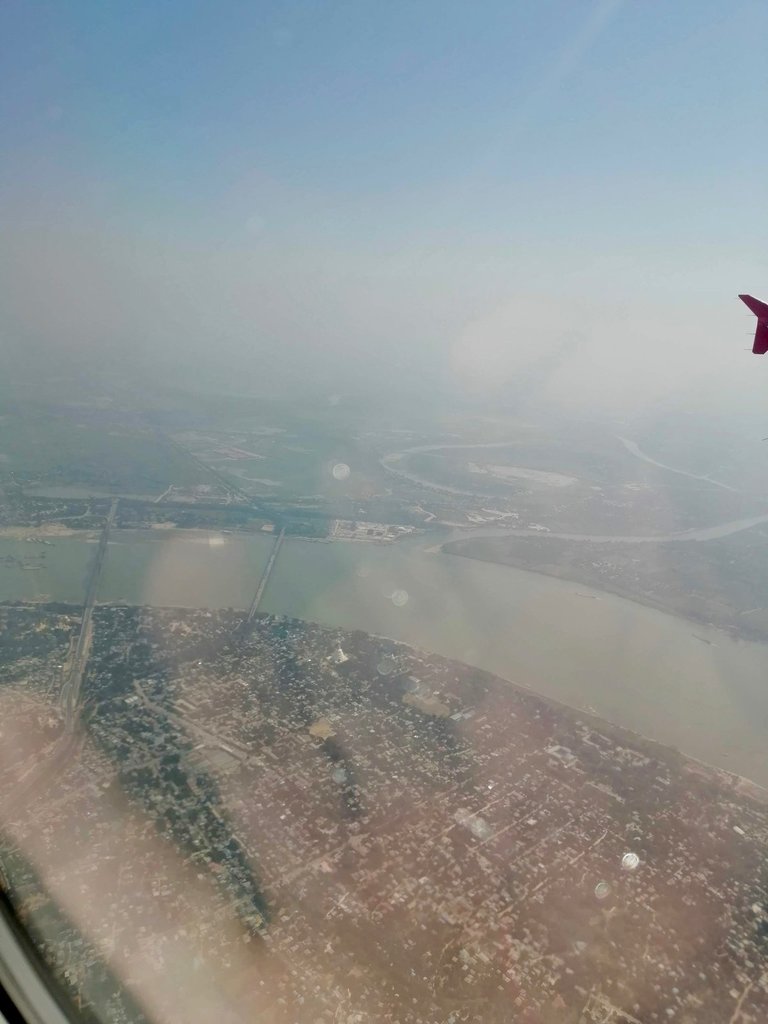 Checked into the Smart Hotel nice big rooms and rooftop bar and restaurant, near Ned Kelly's. N21.97969° E96.08964°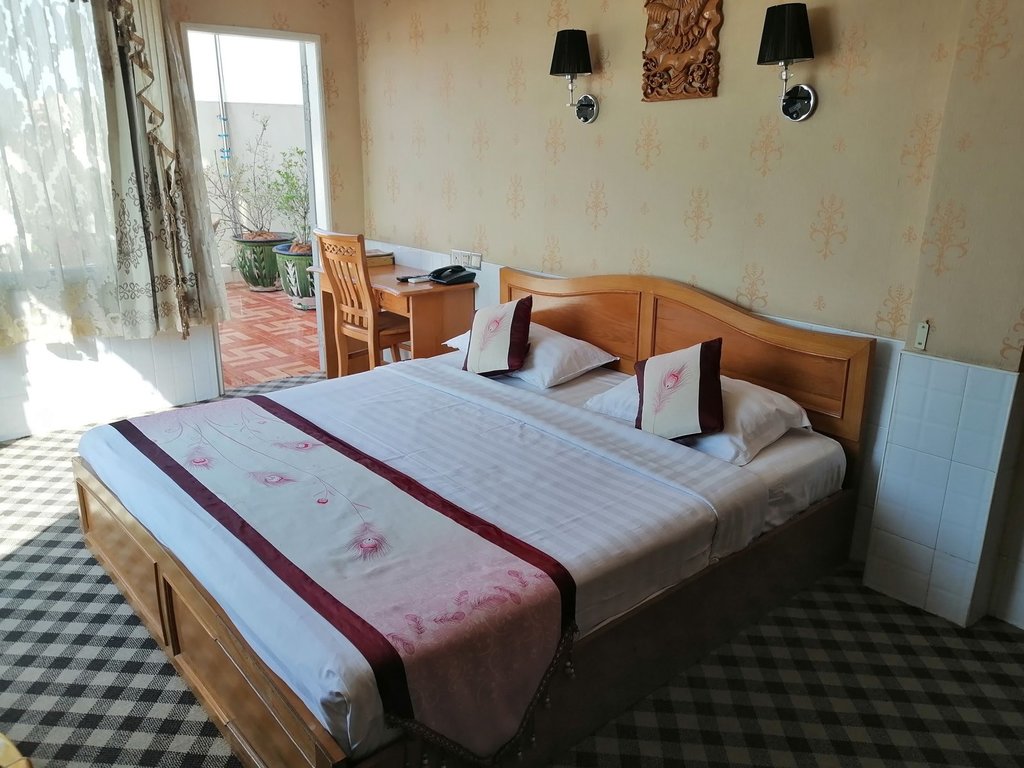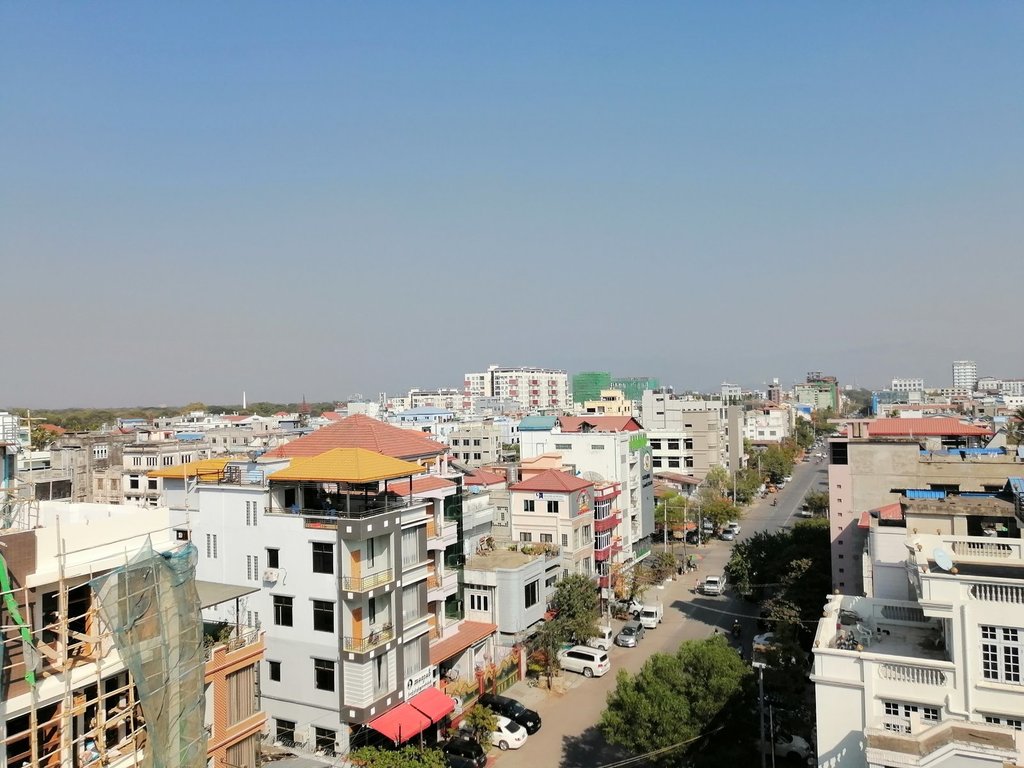 As we walked over to the hire shop the faces of the locals always happy and smiling, this would set a benchmark for the whole trip.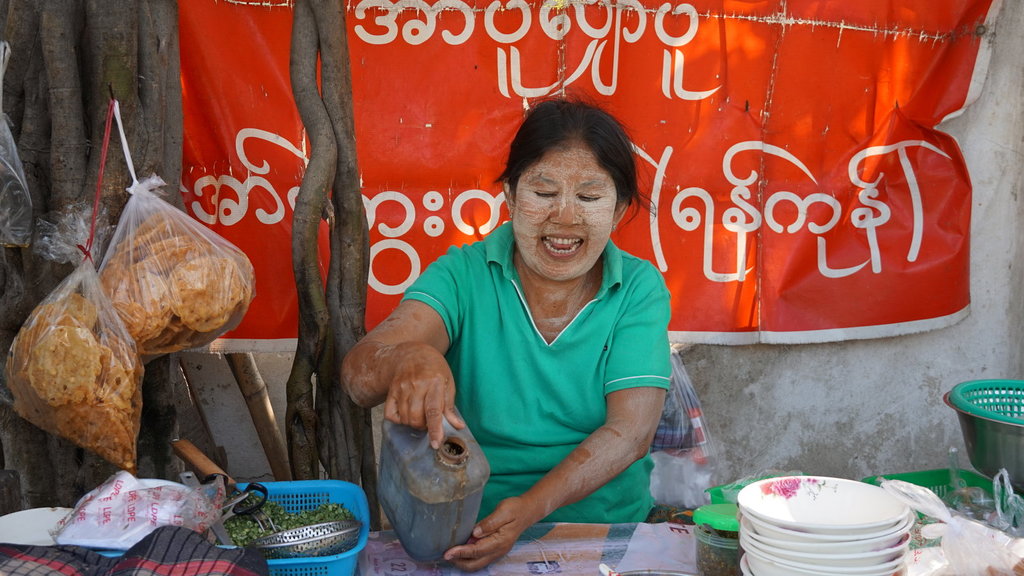 Carrying stuff on your head is the done thing, but only the ladies.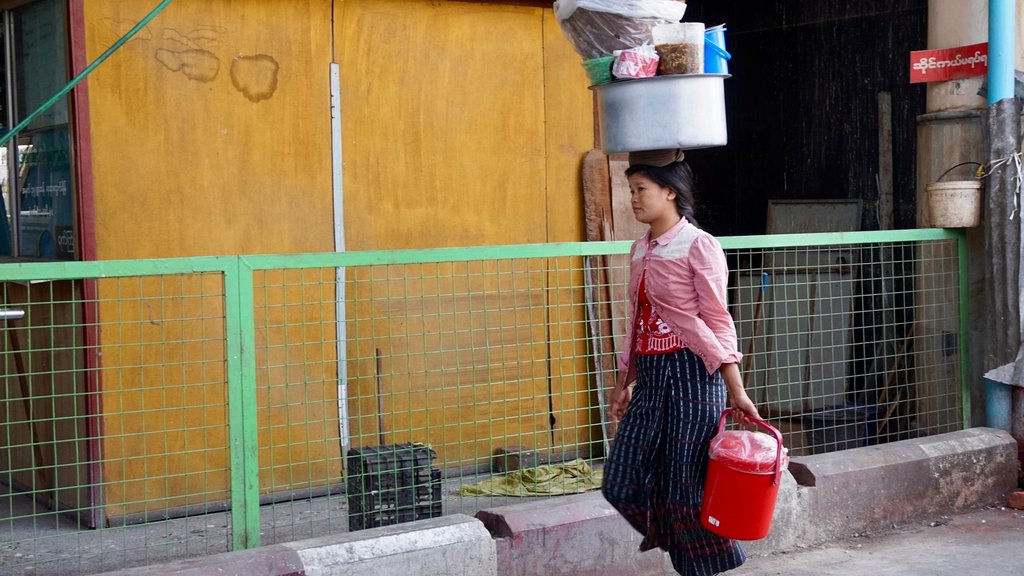 We reached Mandalay Motorbike Rentals
Mandalay Motorbike Rental and Tours
(Facebook
Mandalay Motorbike
) shop and chatted with Zach the hospitable owner and operator, we had planned to use a couple of CRF's but after discussion, we had a change of plan and opted to the Yamaha TZ 125 which would be our workhorse for the coming weeks, it turned out to be a wise choice for 99% of the trip.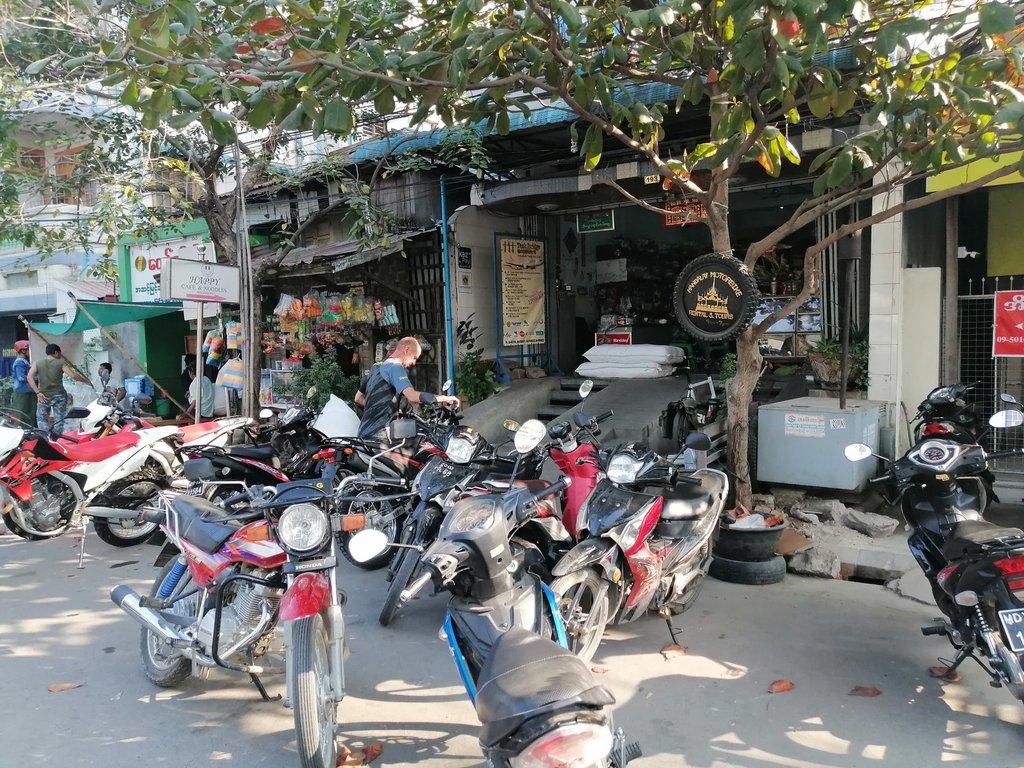 Almost like a KLX 150.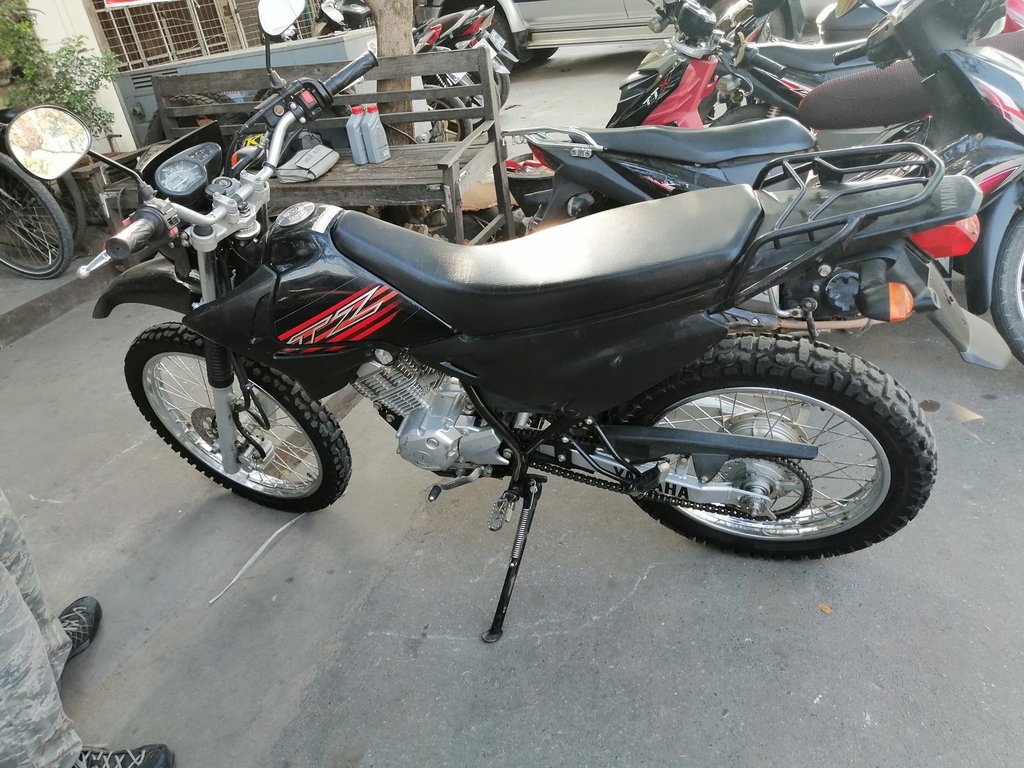 As we talked we laughed as these guys tried to shoehorn the package into the tuk-tuk, little by little it went in.
Ever smiling Zach
In need of food and beverage Zach suggested the Golden Spider nearby and some nice cold ABC stout (one of many) as we chilled at watched the world go by.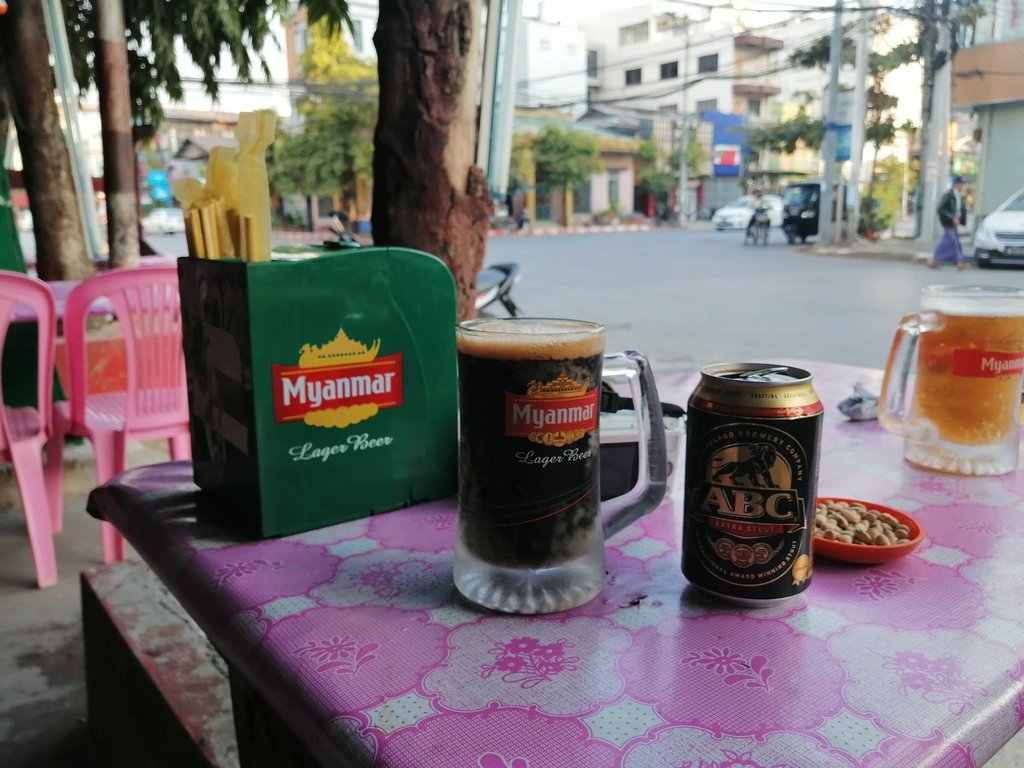 Golden Spider N21.97412° E96.08224°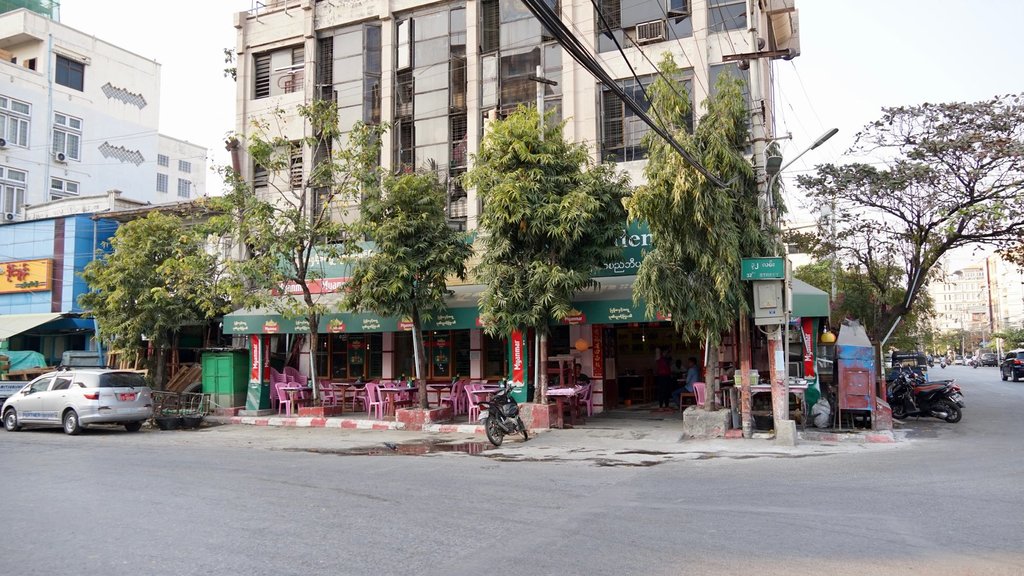 Tea shops are a mainstay for the male Myanmar population, most also have beer and small snacks are served as part of the experience.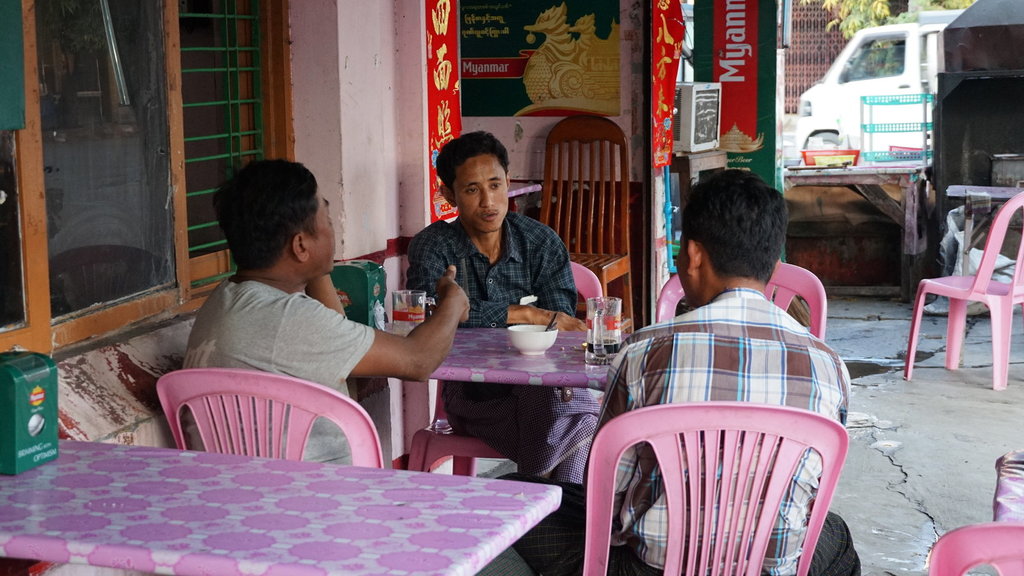 Traffic in Mandalay is crazy, but somehow it works, the horn is the key here unlike Thailand.
220 baht for this afternoon delight.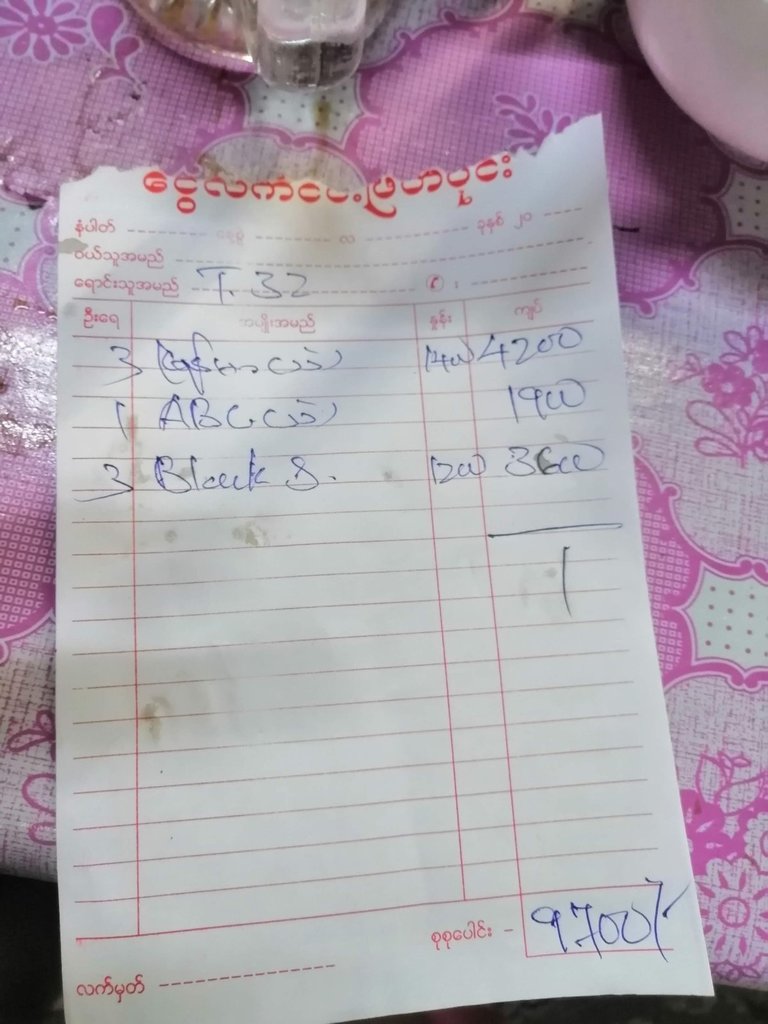 Later that evening in search of some Indian food, this place was very good and ridiculously cheap.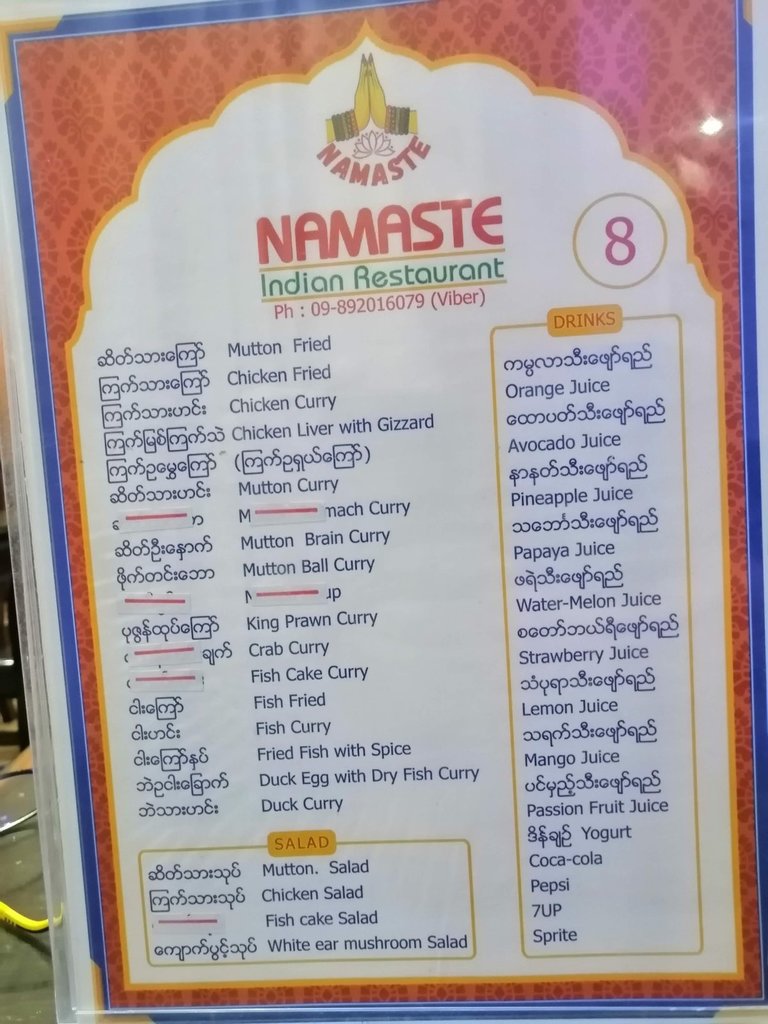 What a nice piece of kit.
Street food everywhere and delicious too.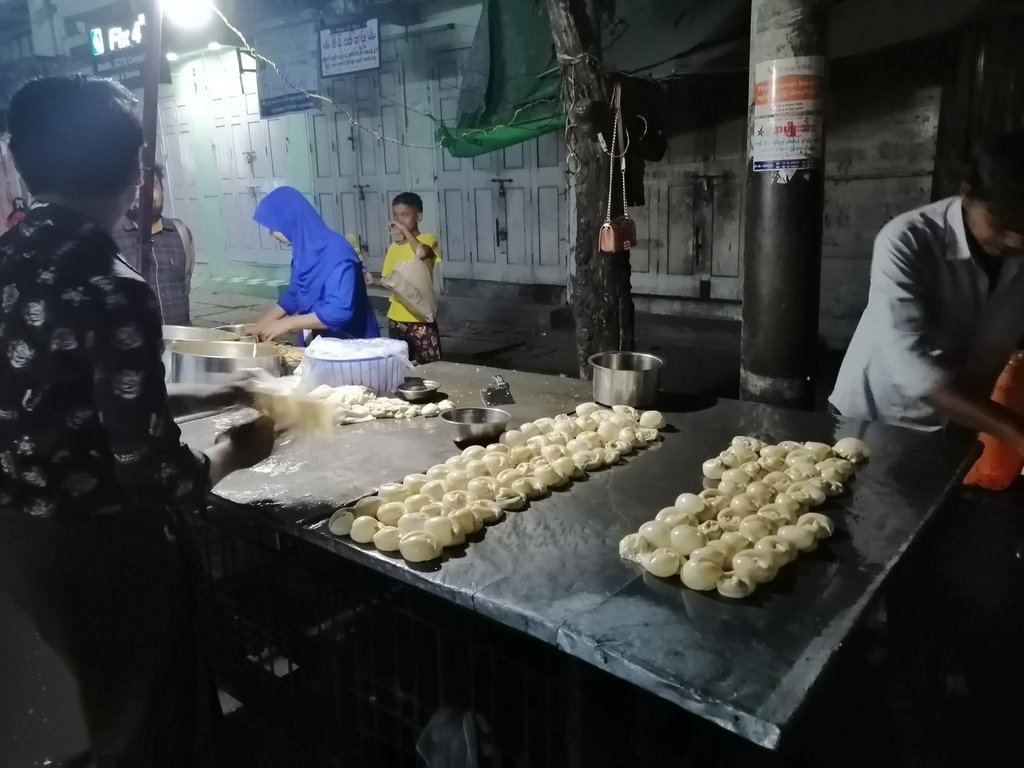 Retired to the hotel for a nightcap.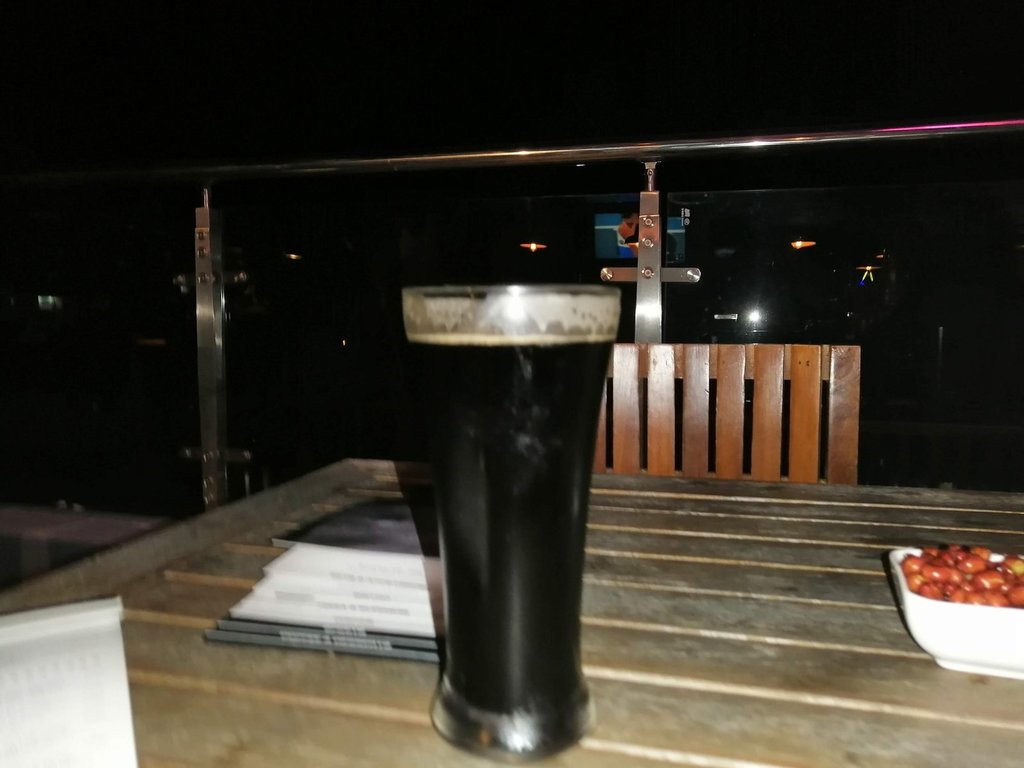 Morning breaks and the nuns are everywhere on the twice-daily food collections, most are from poor families who can no longer feed them or victims of abuse.
Back to the shop and the bikes prepped up and ready to roll.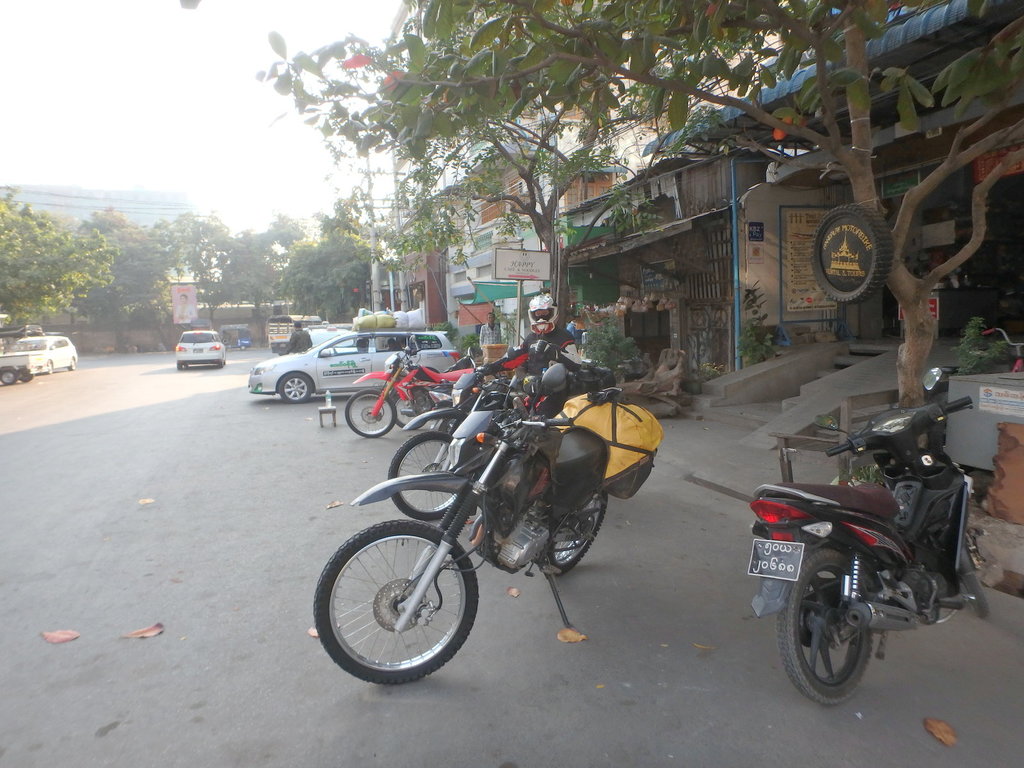 Riding in the traffic in Mandalay a bit like Bangkok although rules do not apply.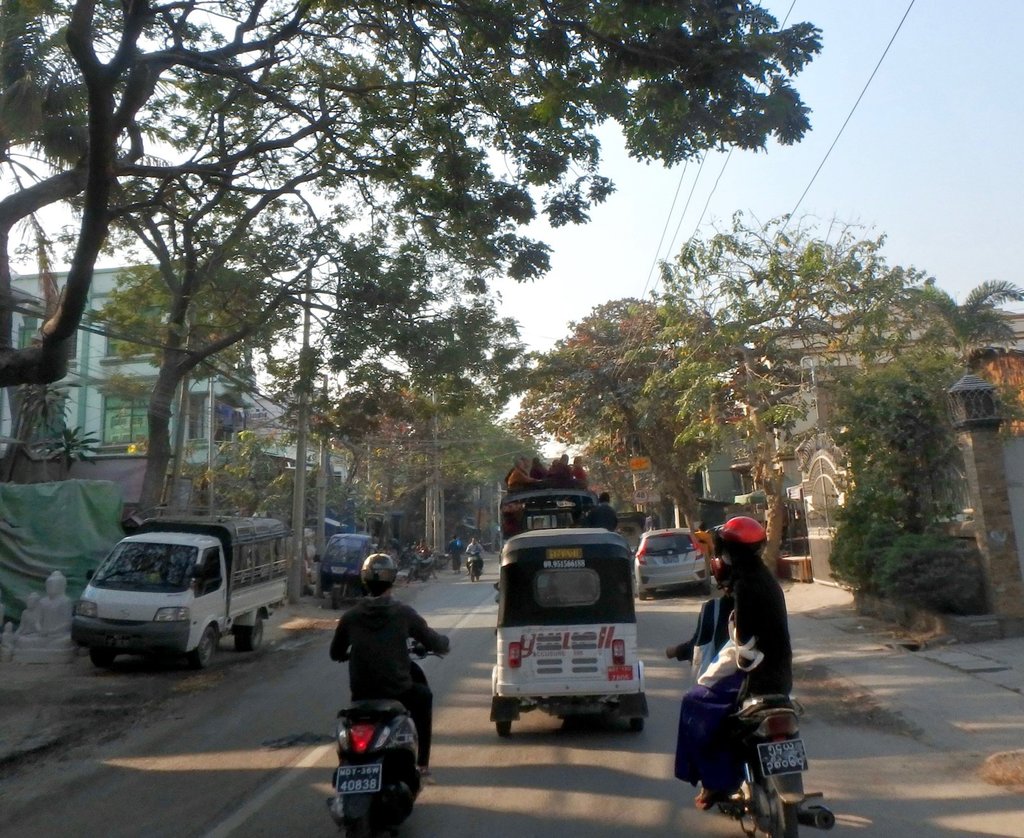 A short hold up at one of the many rail crossings leaving the city.
Crossing the Irrawaddy for the first time the water level is very low.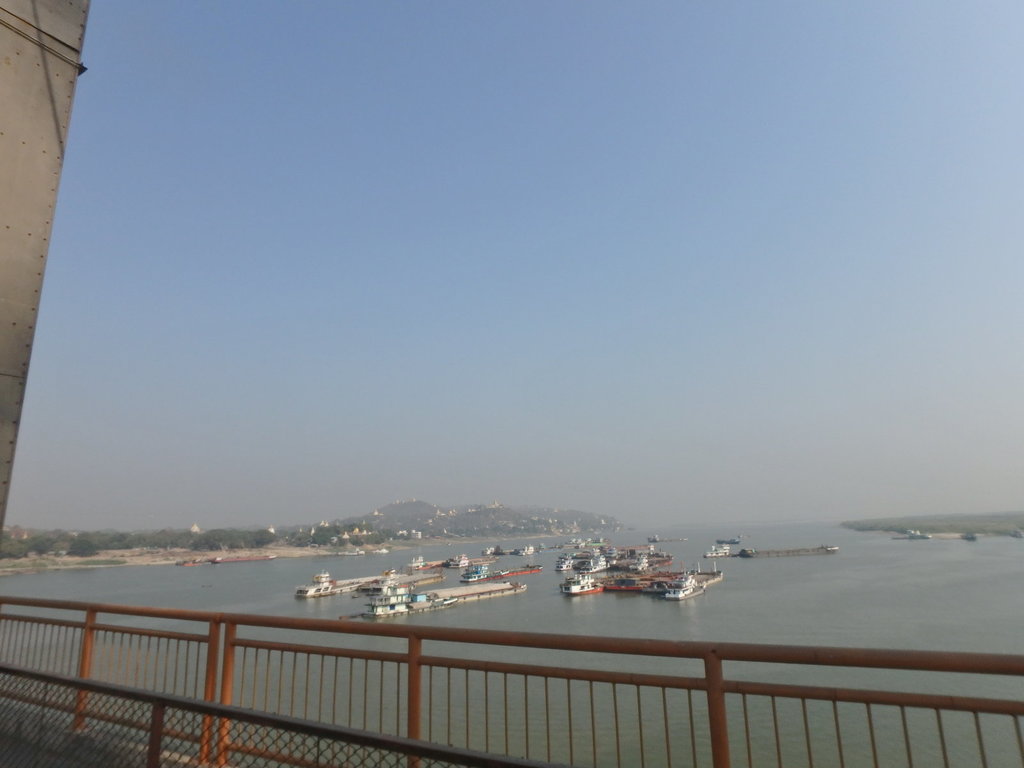 Like a different world now, time standing still for most of these people trying to scratch out a living.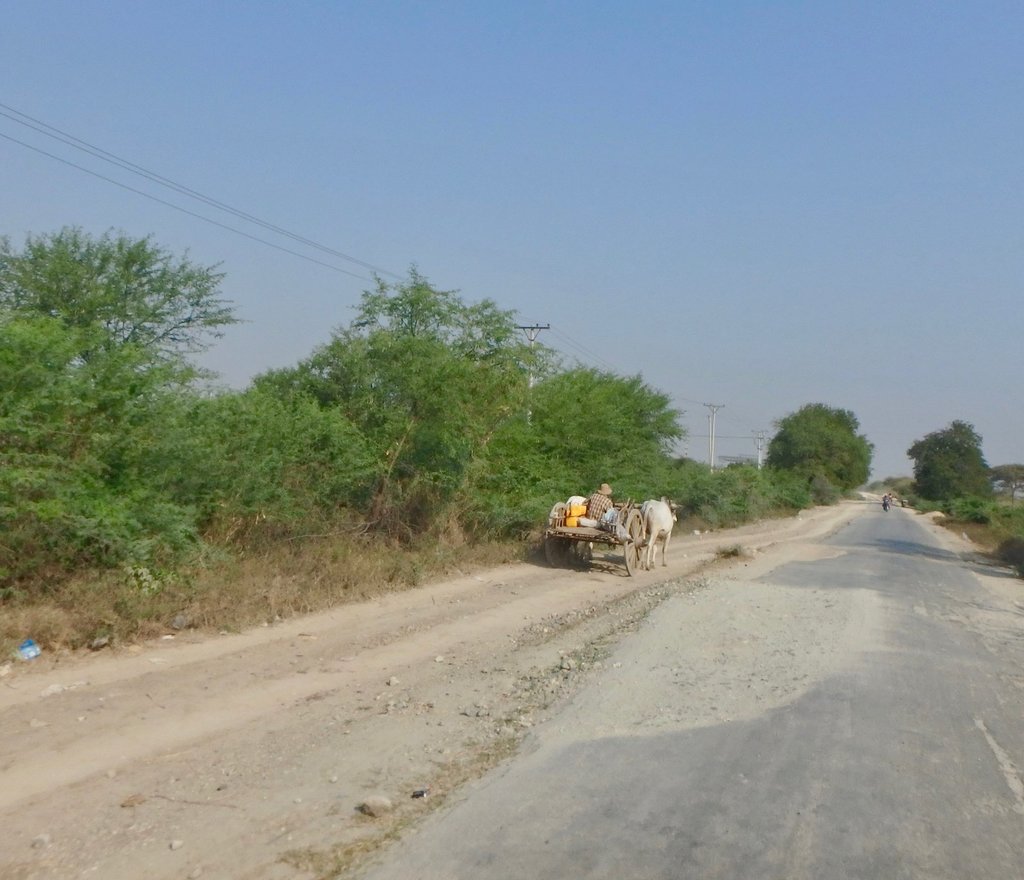 Pretty flat but reminiscent of Cambodia in many ways, very sandy and signs it turns to a swamp in the rainy season.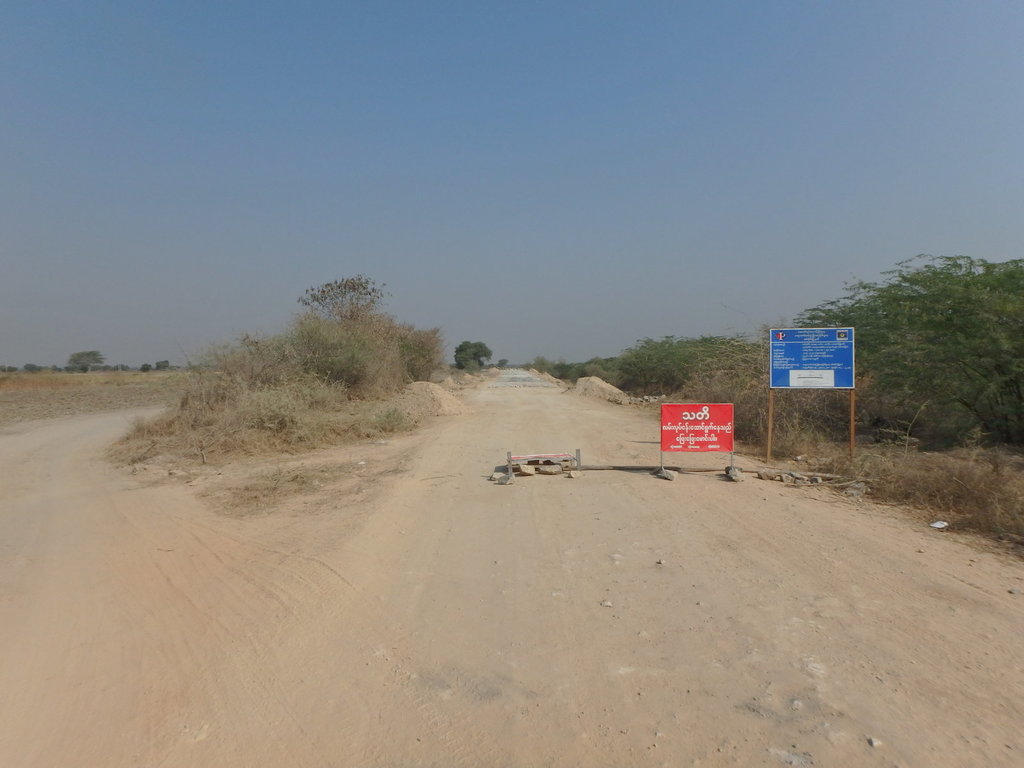 Rocks waiting for the road team to arrive to start the backbreaking job of grading them.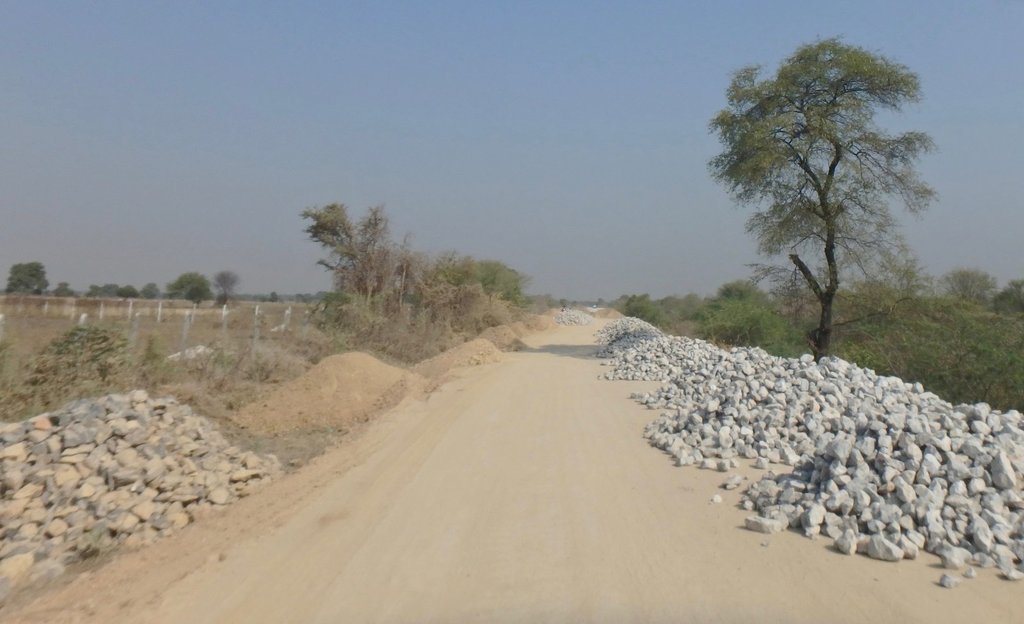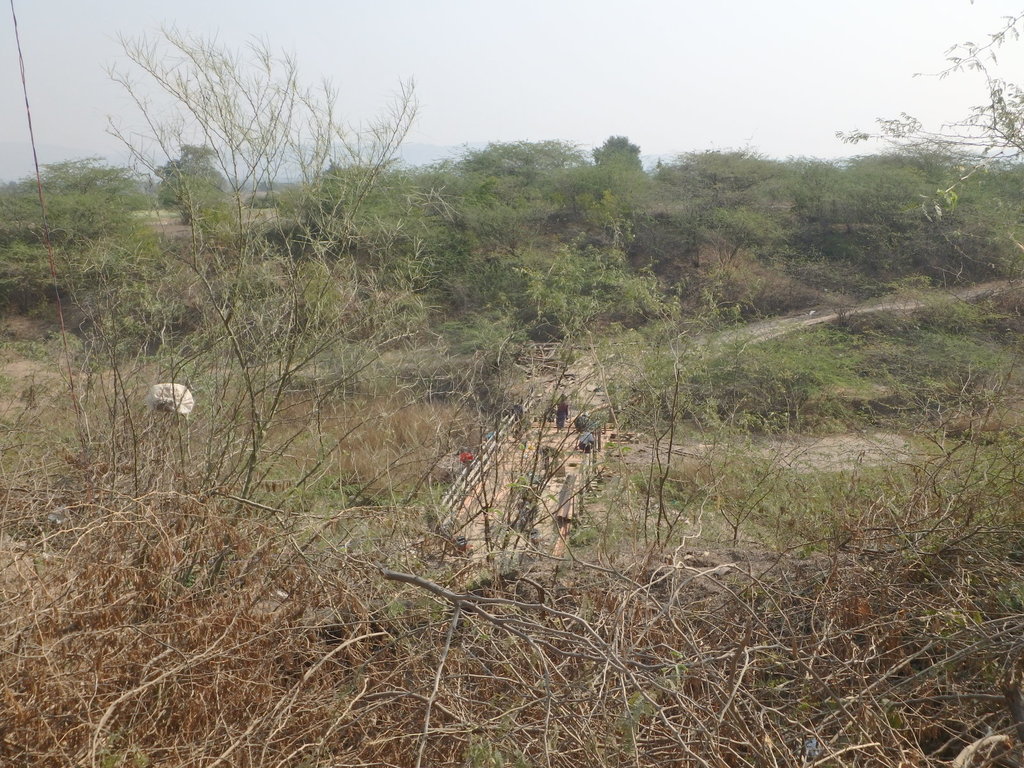 We soon caught up with the train heading to Swebo.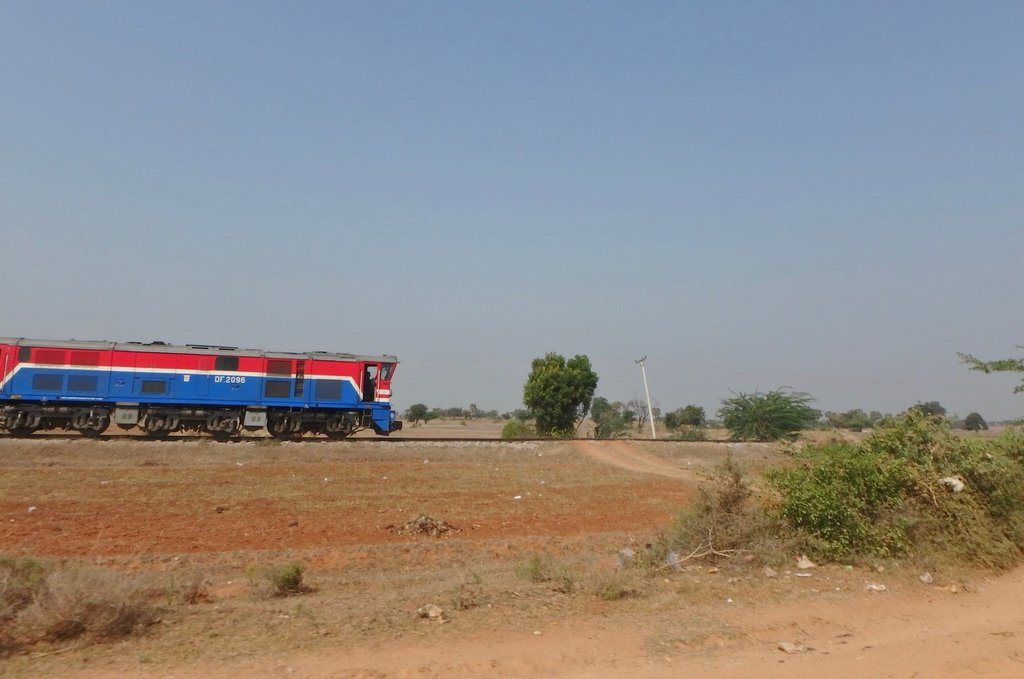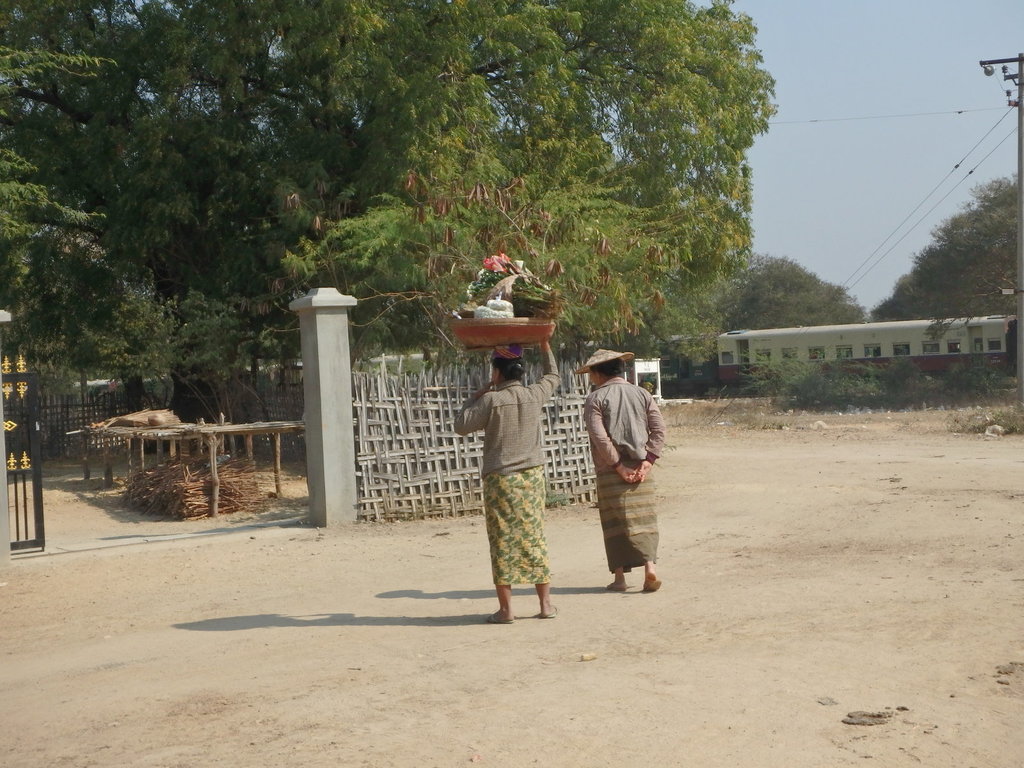 open sewer running down the main roadway.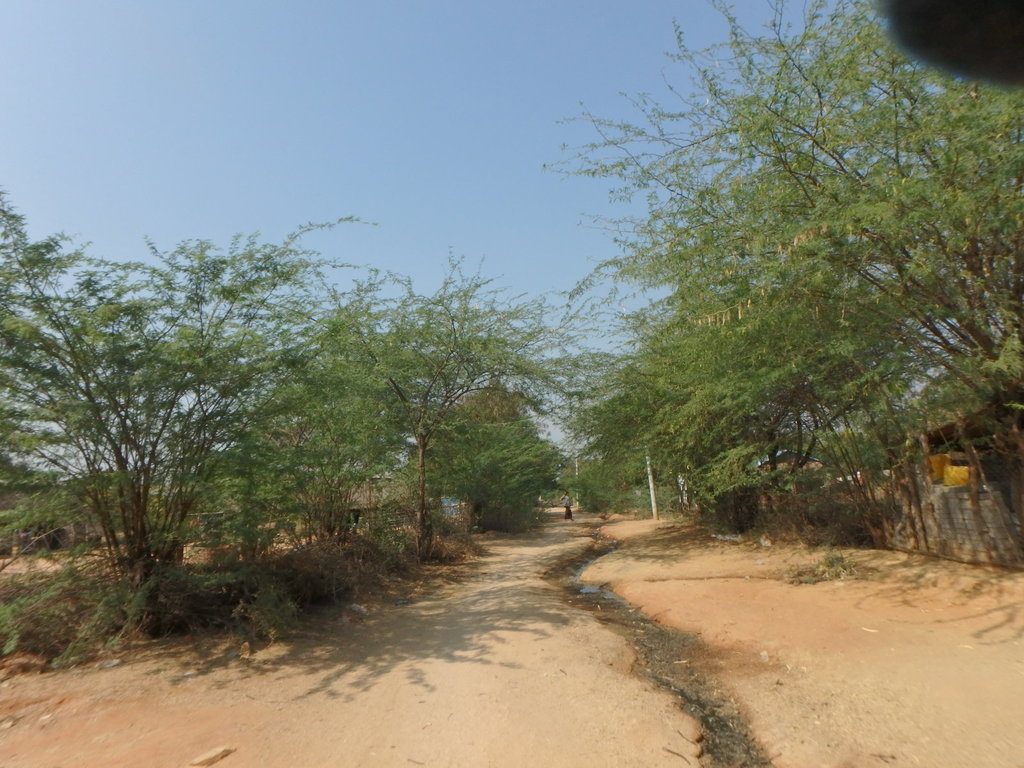 Previously i had pinpointed a track that ran through some marshland, this lady looked more than puzzled where the hell we were going.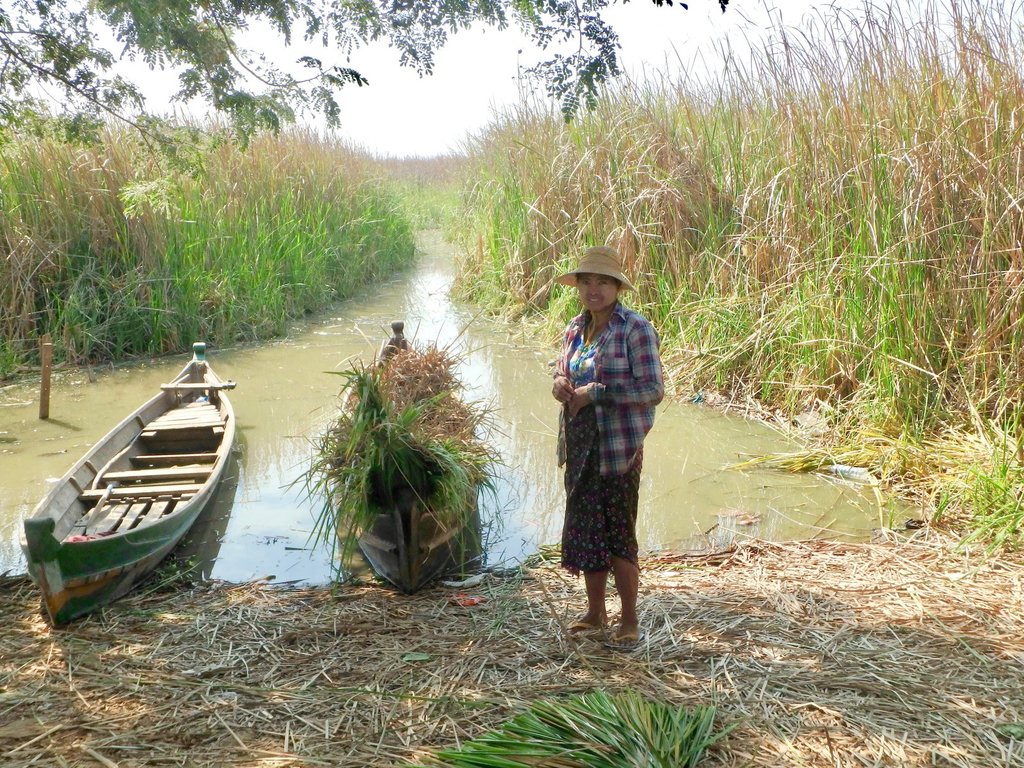 Nice single track looked promising.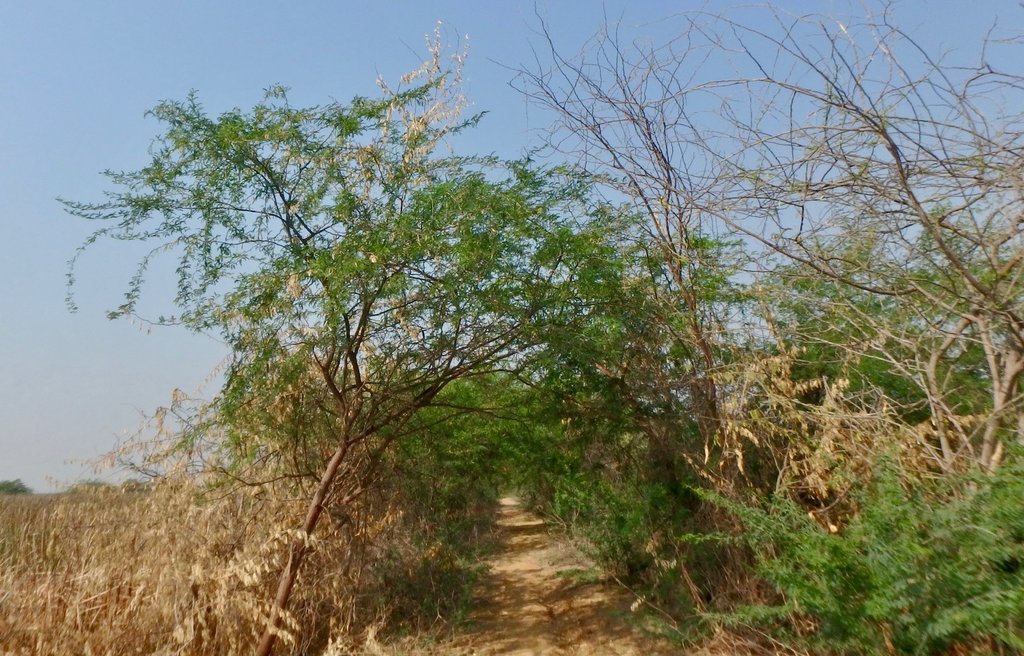 But soon it turned into the wilderness and forced to turn back.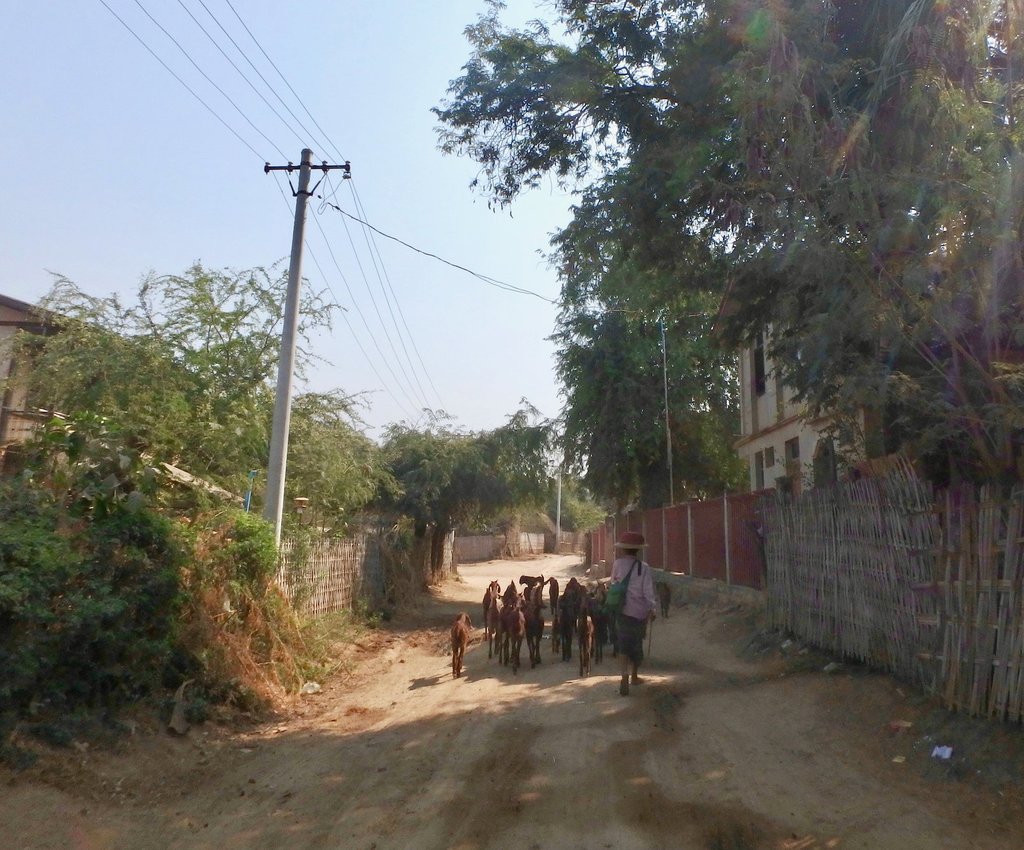 All the villages in this area had several oxen for pulling the carts, fertiliser was pltyful.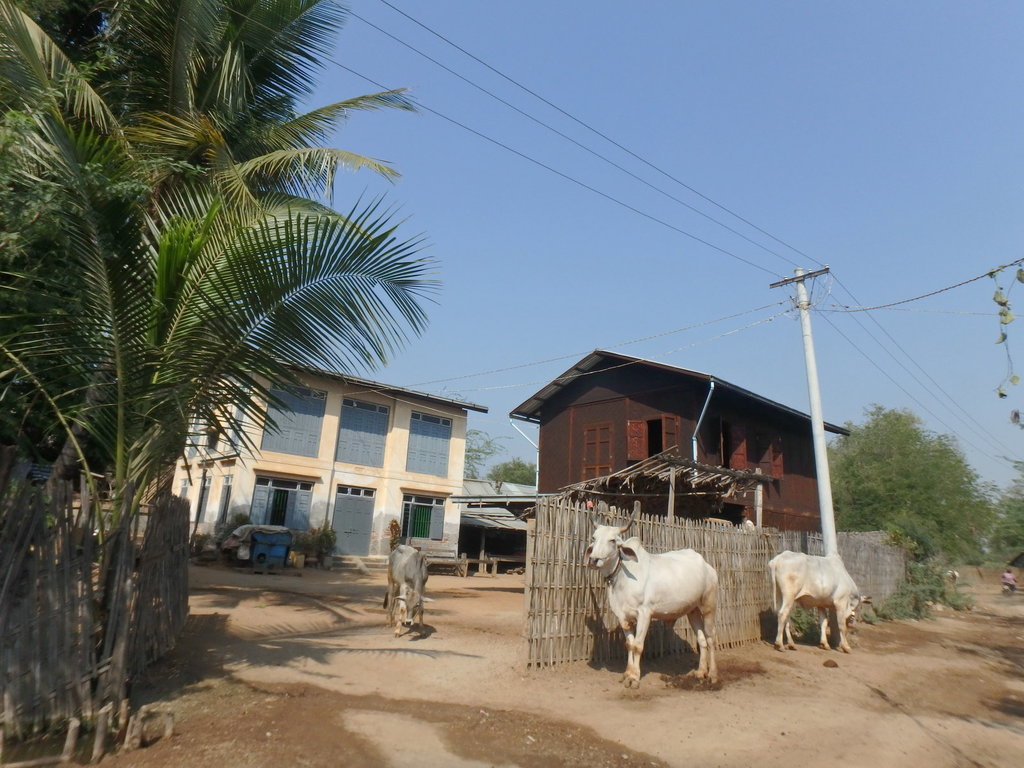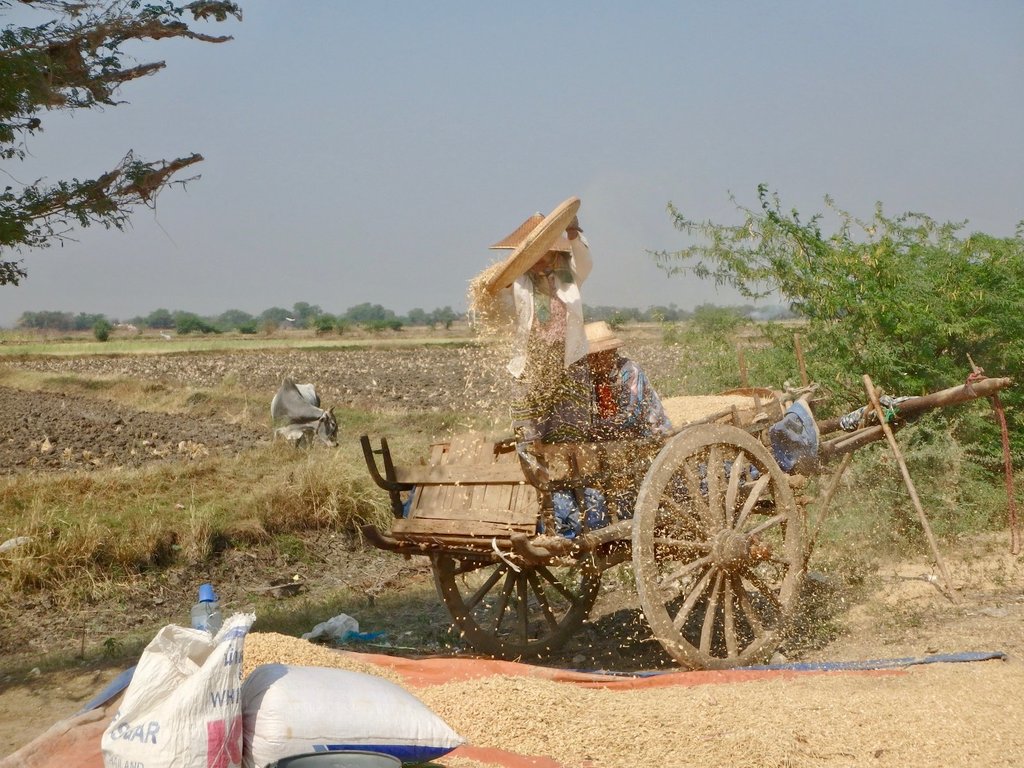 An old stupa, obviously of no importance to the locals.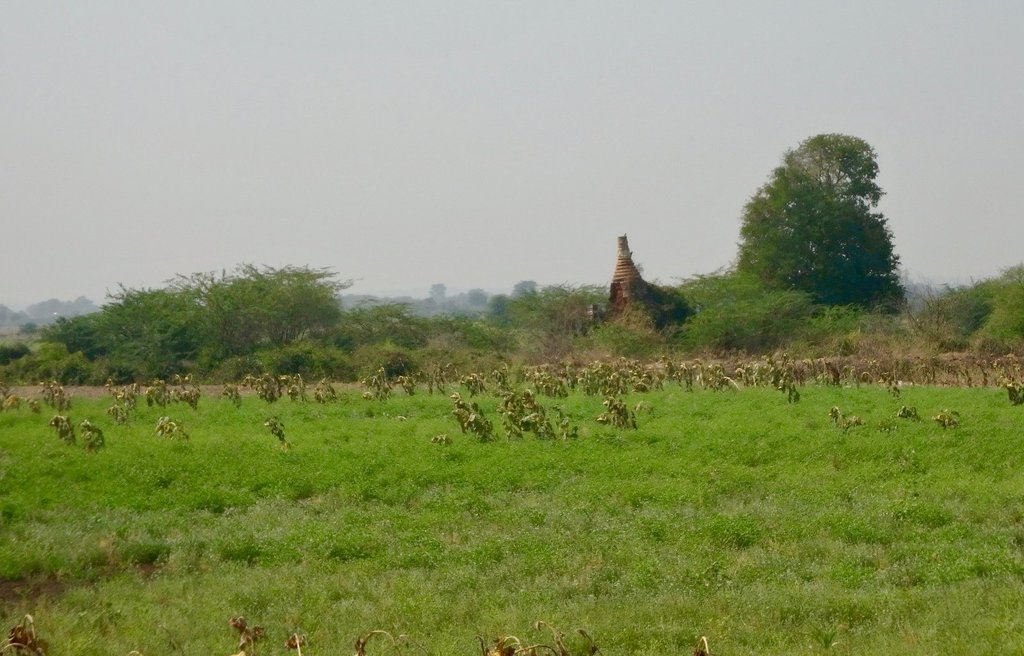 No chainsaws fro these guys.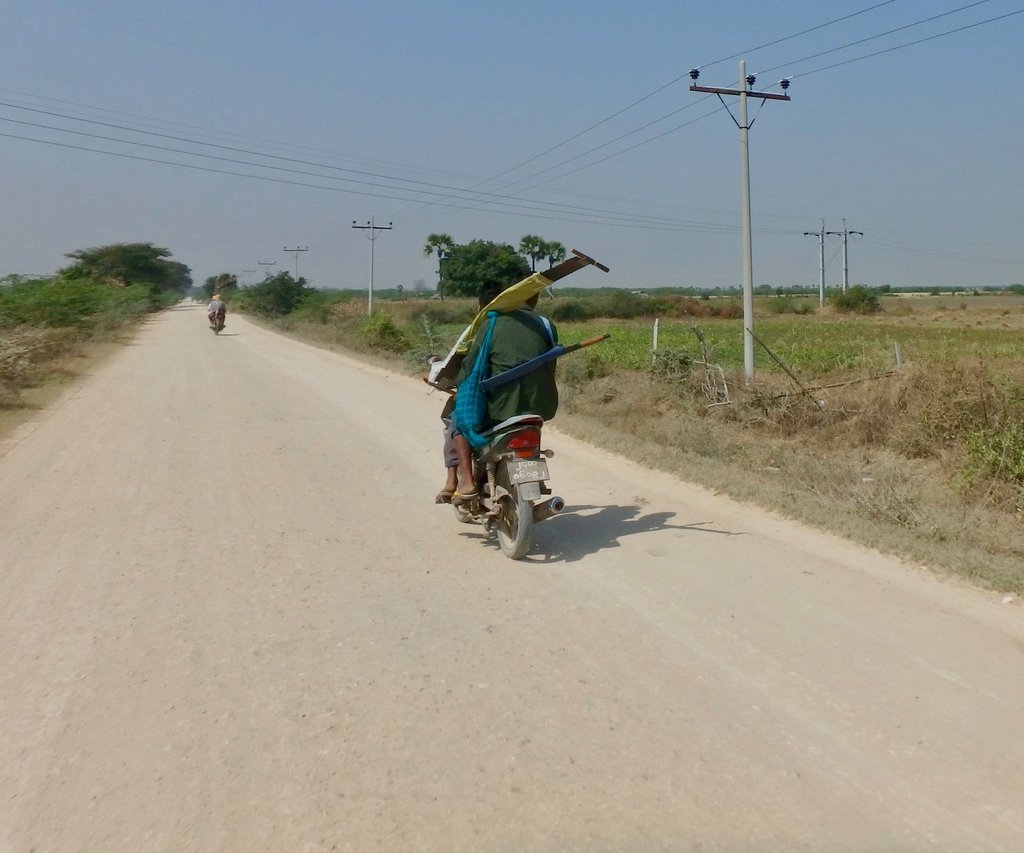 Although all the villages are poor elaborate stupas could be seen everywhere and all very well kept.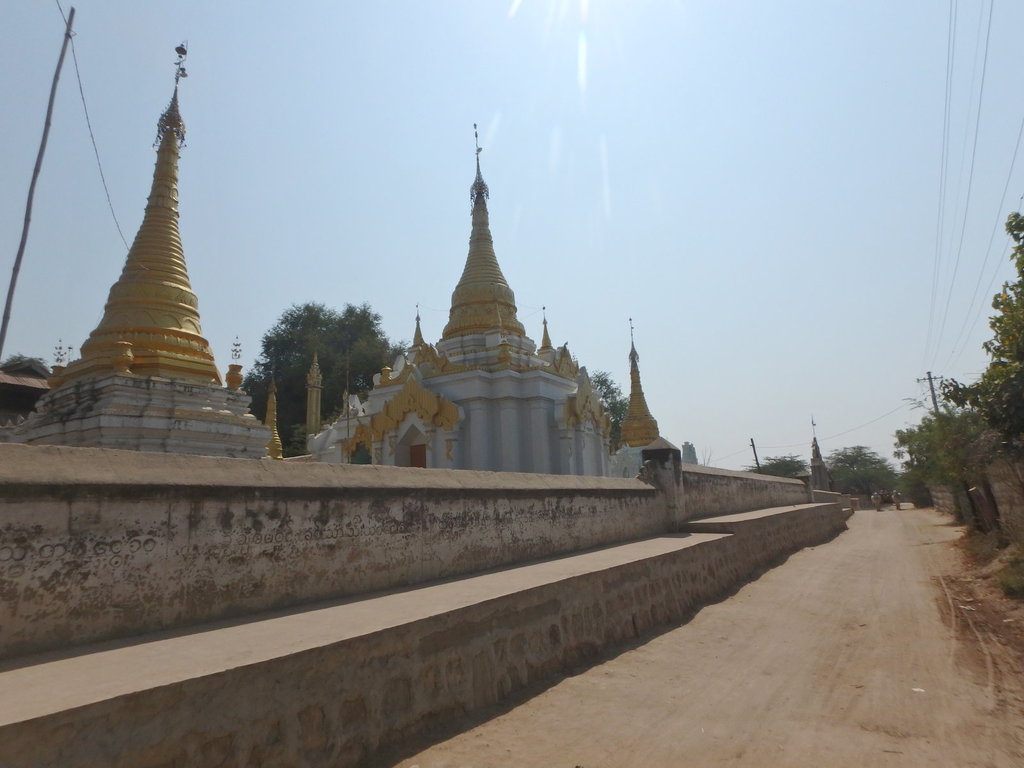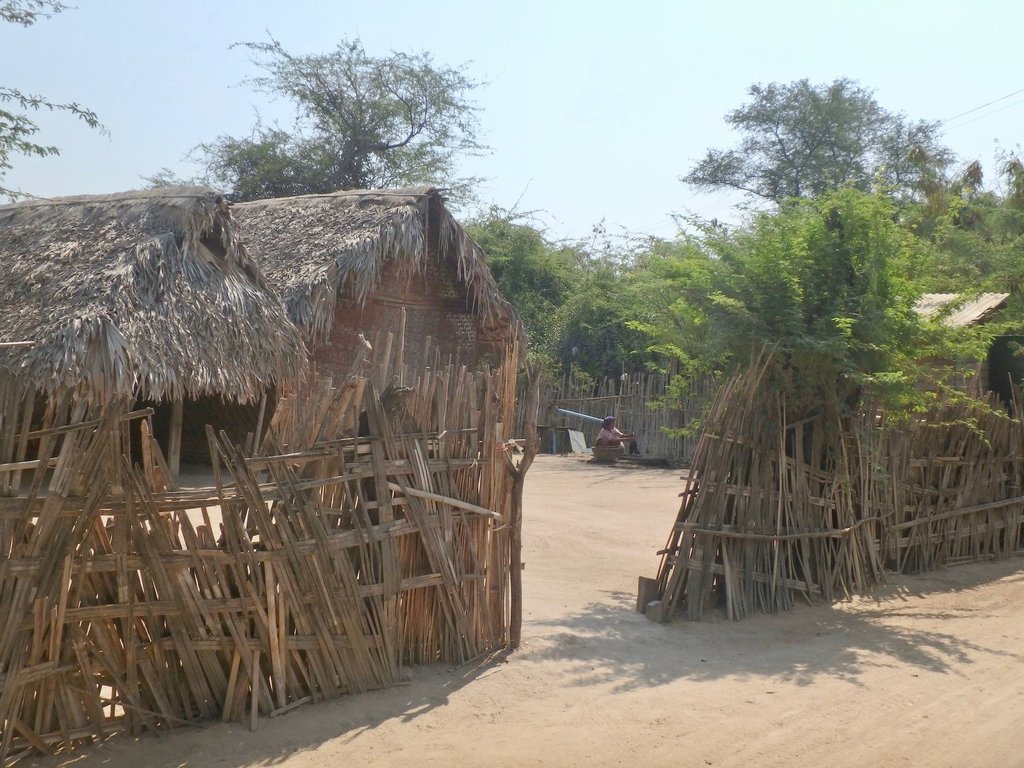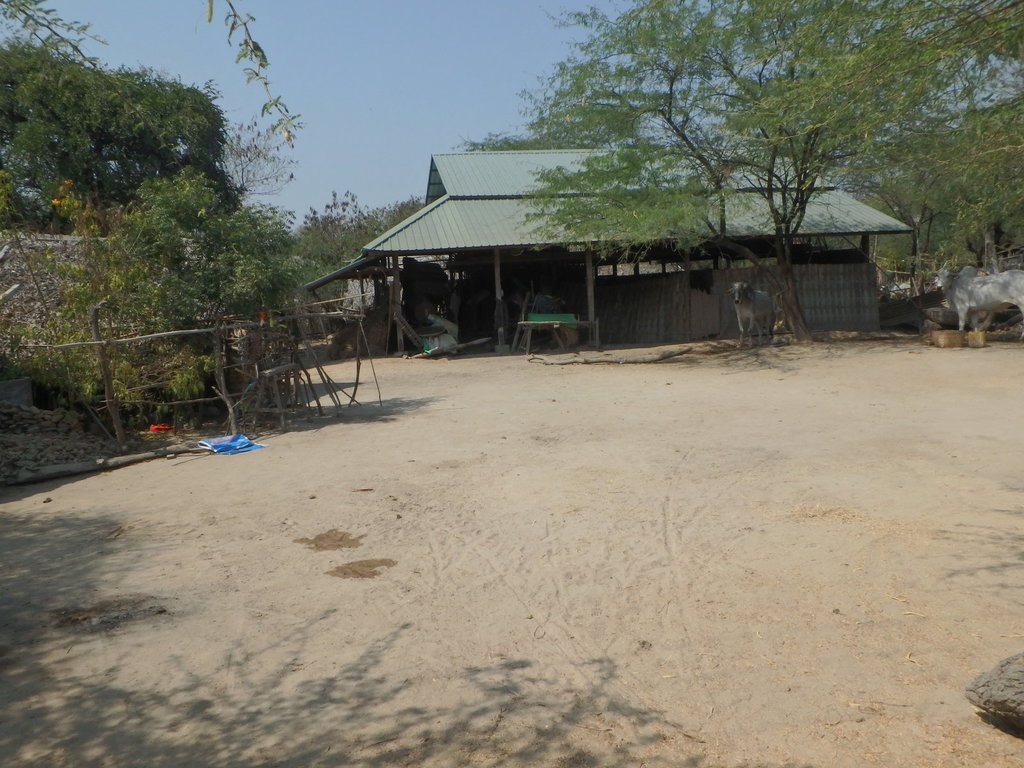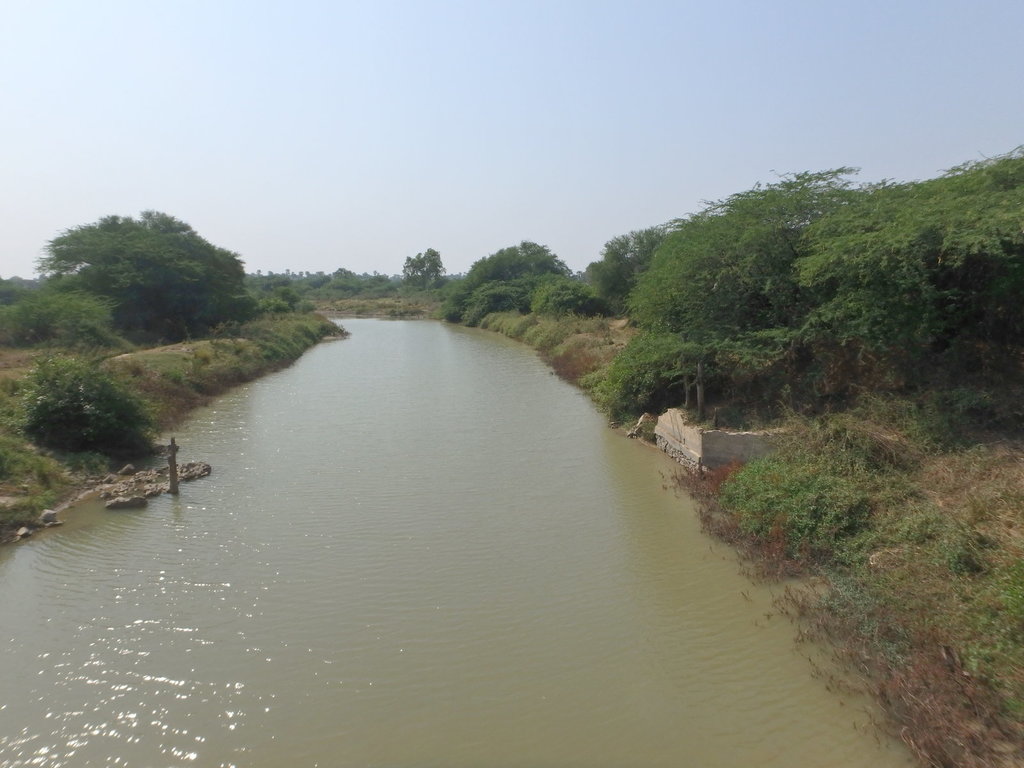 Traffic jam.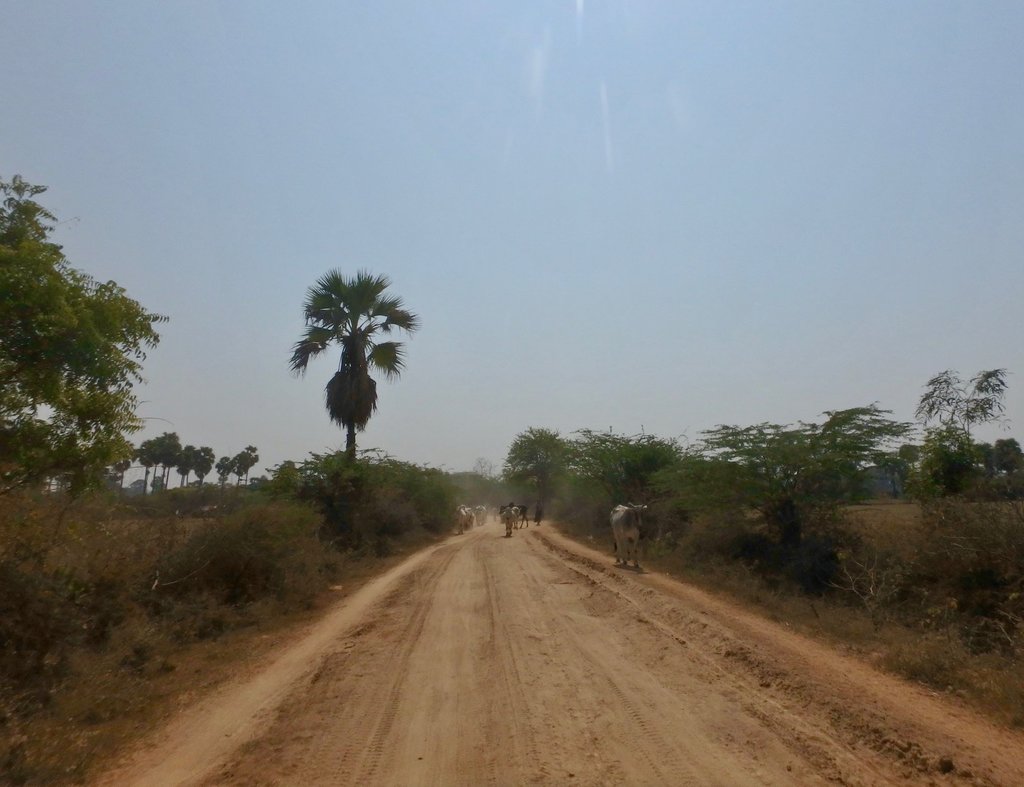 We came across these old ladies making clay water jugs, the type we would see all around by the roadside to quench the thirst of travellers.
Pretty primitive but it works.
No kiln, the pots left to sun dry.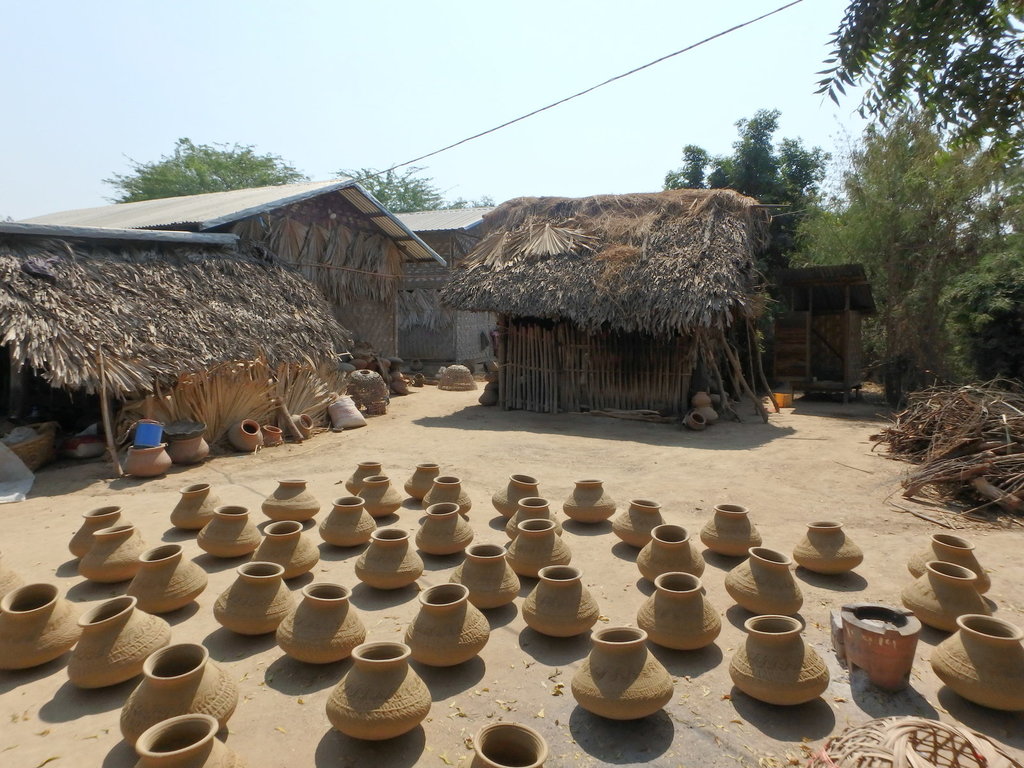 The village well, the only water source.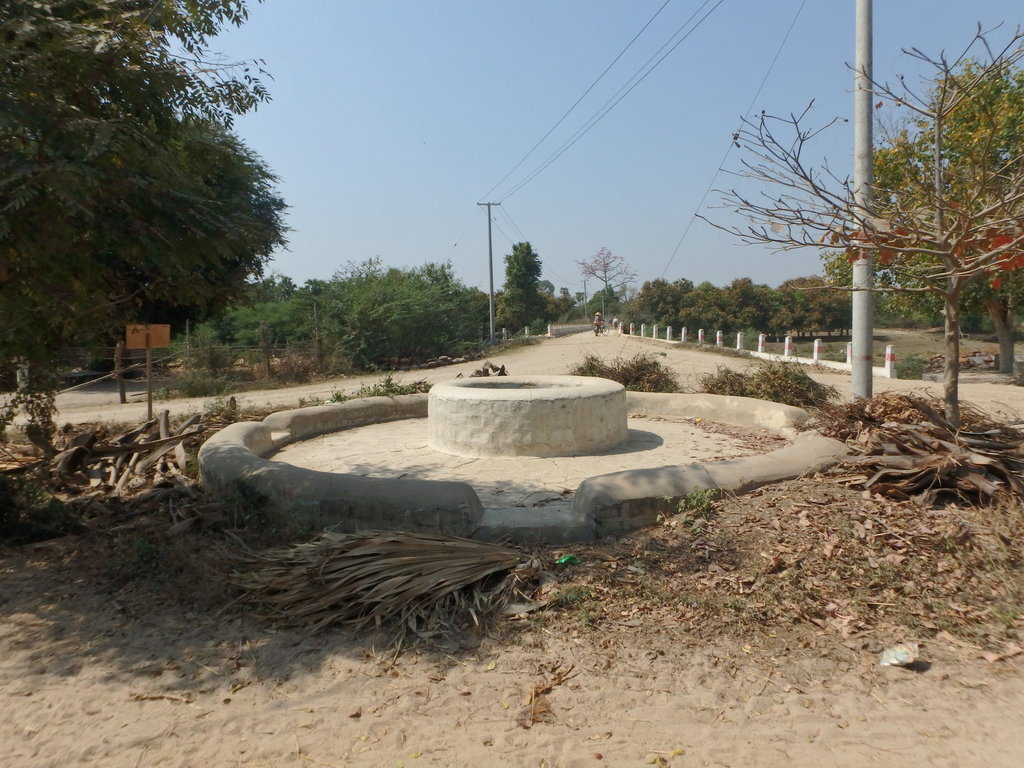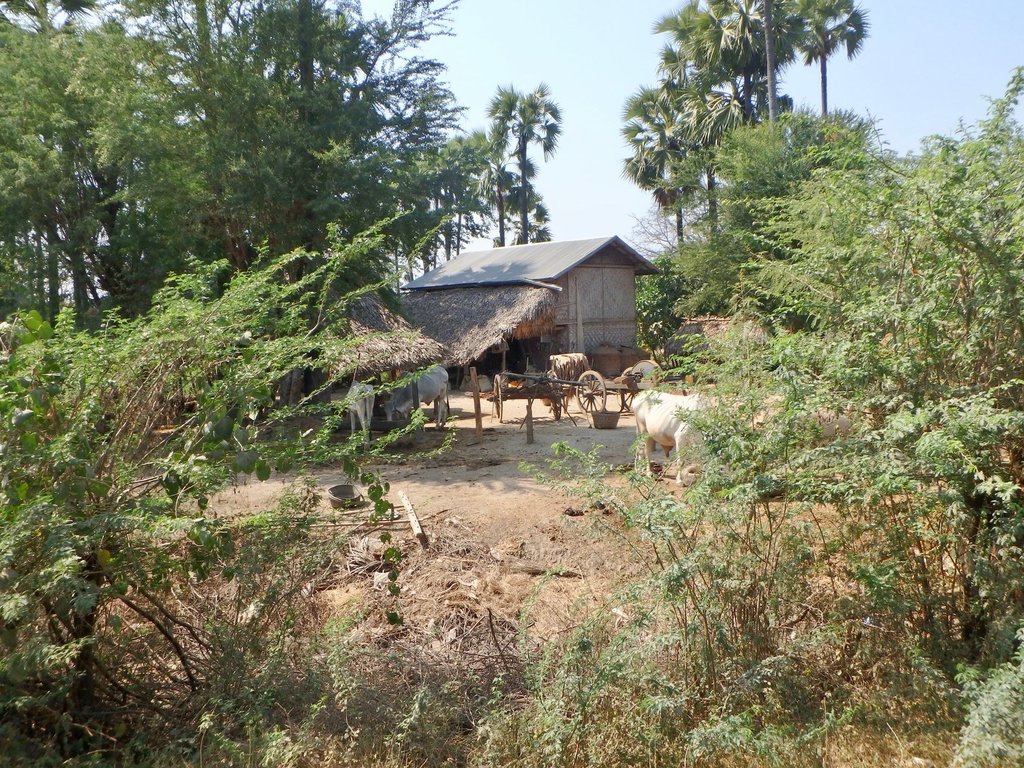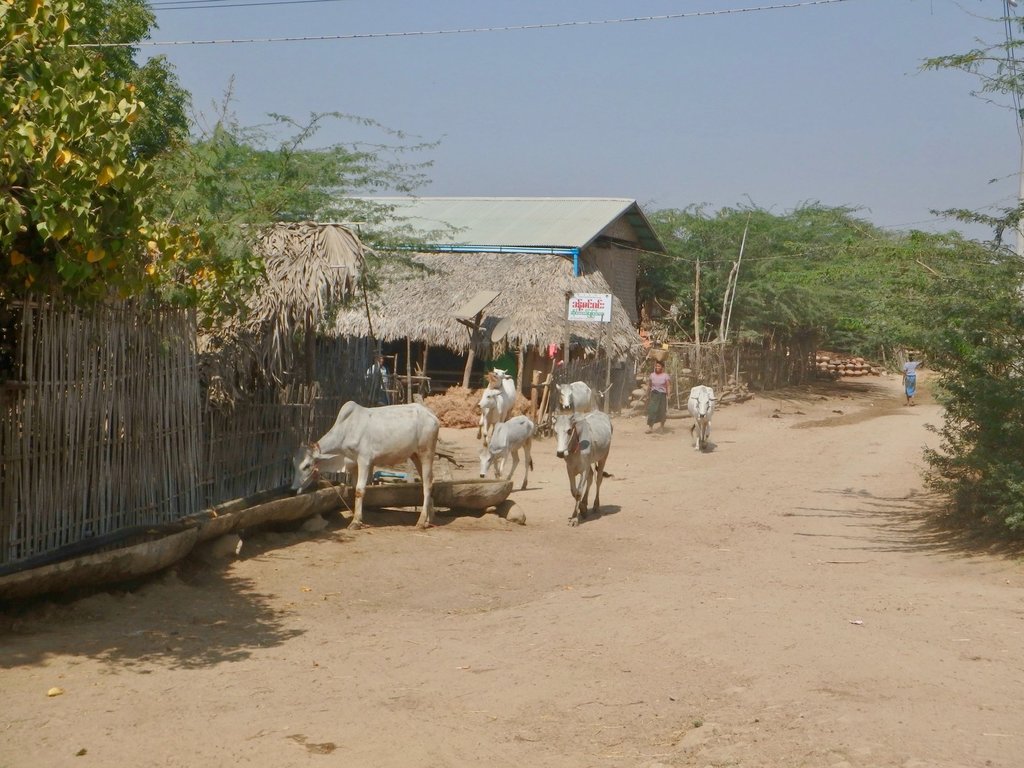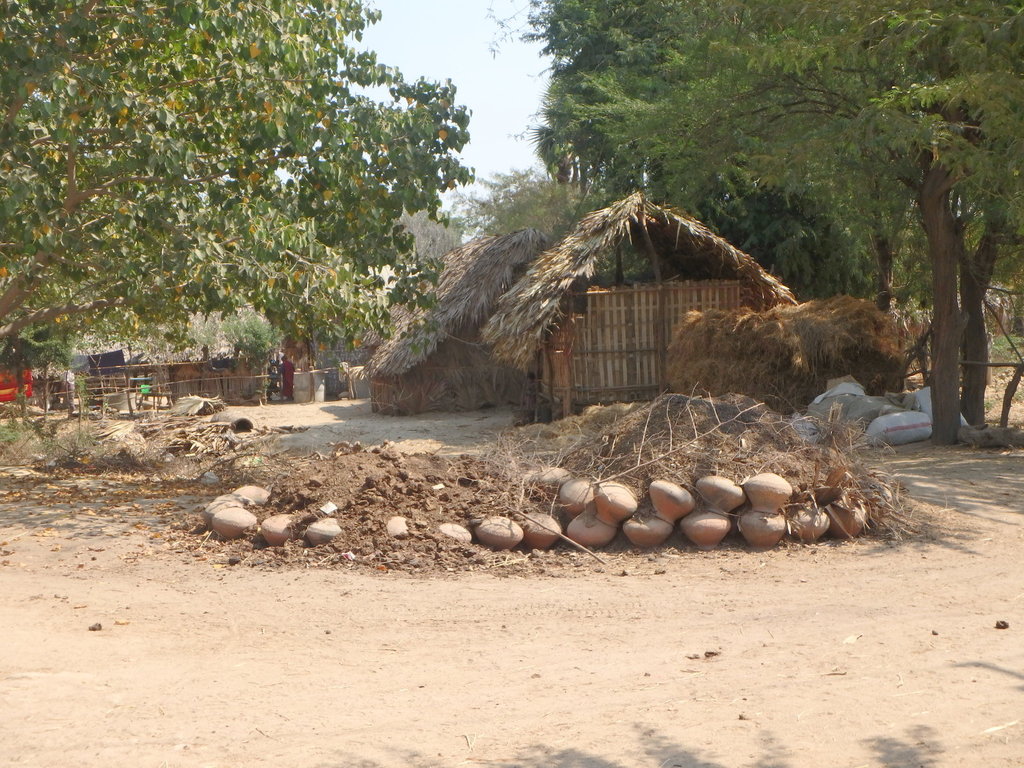 Another collection of Stupa's complete with a procession of monks making merit food offerings.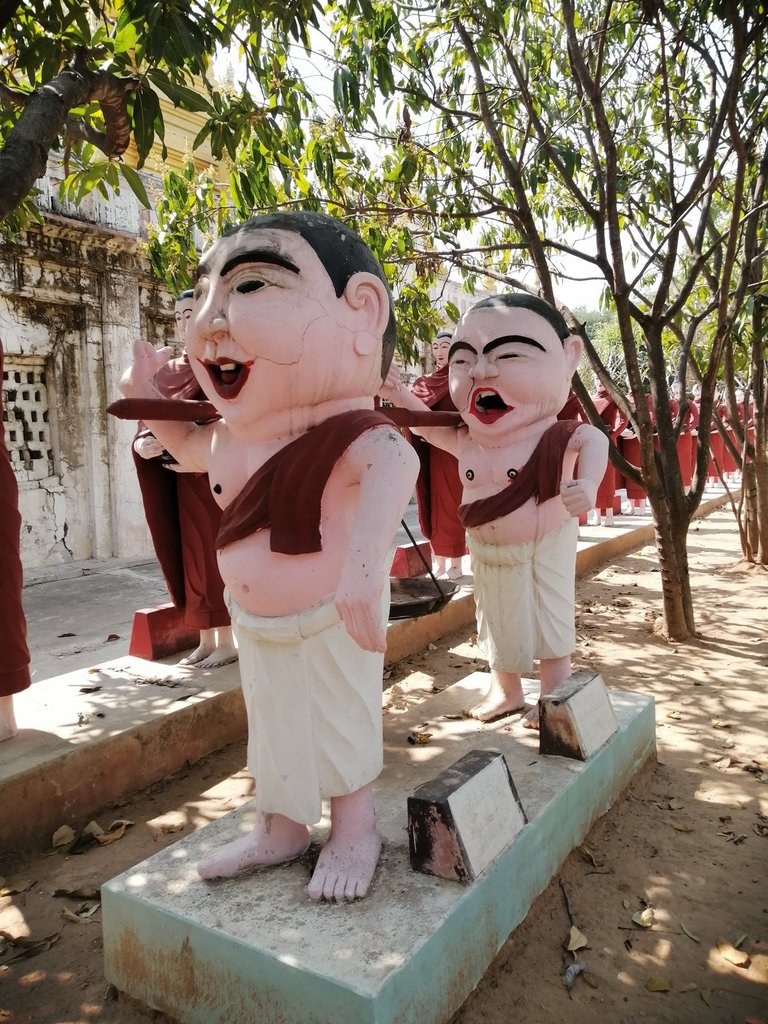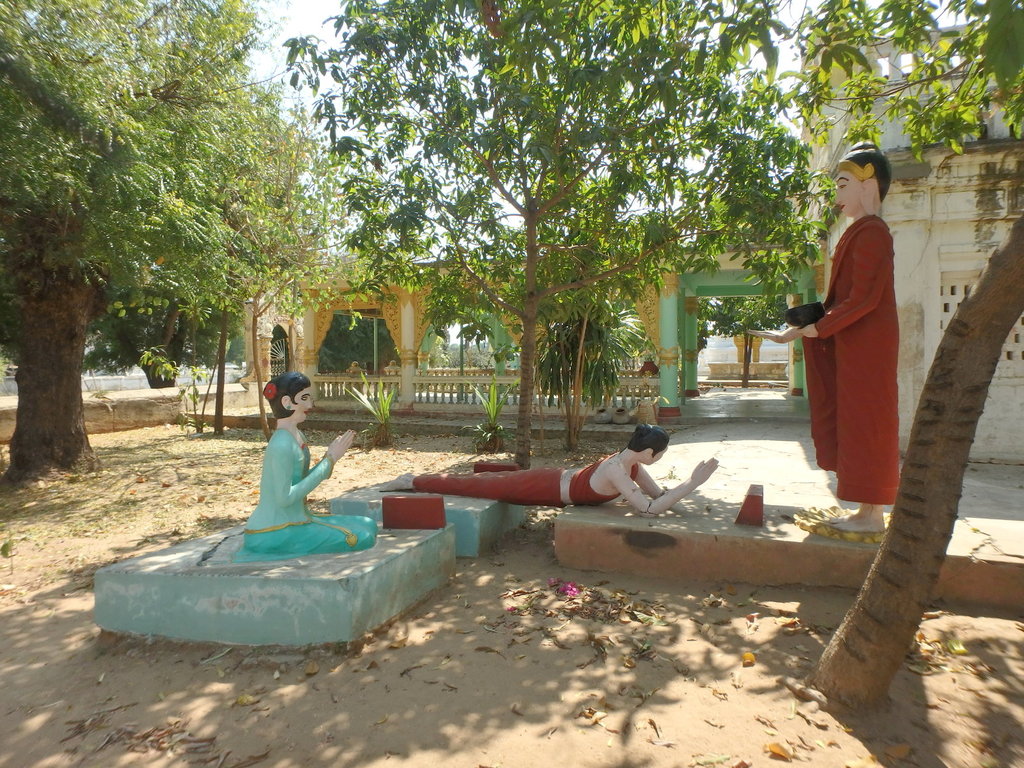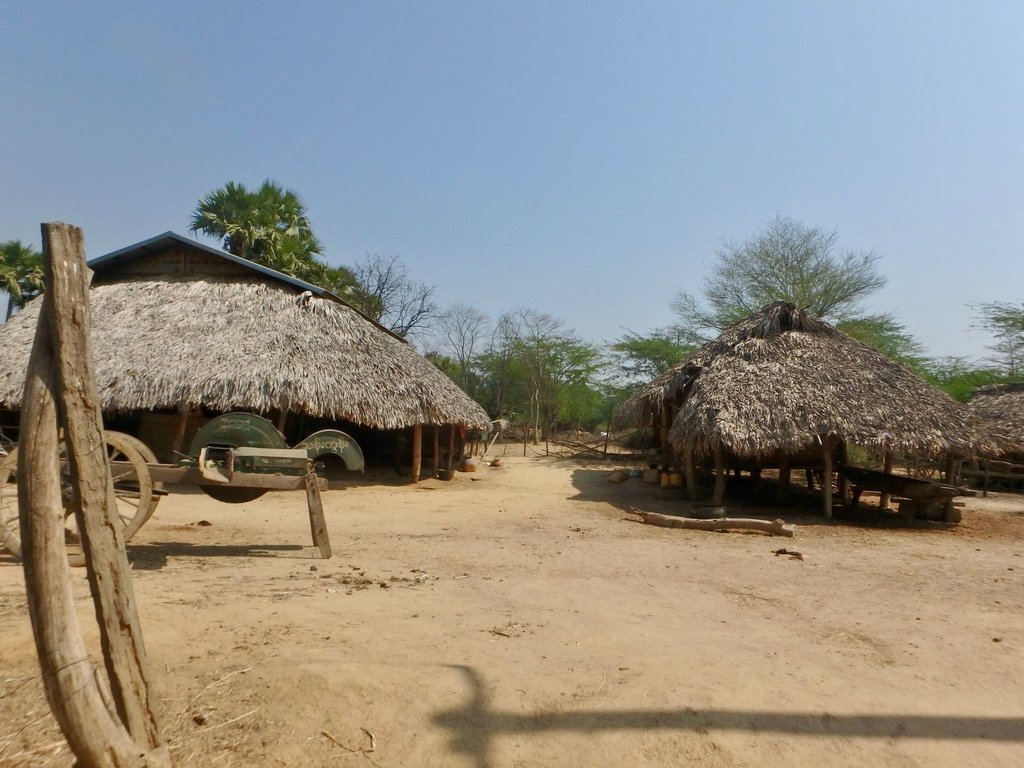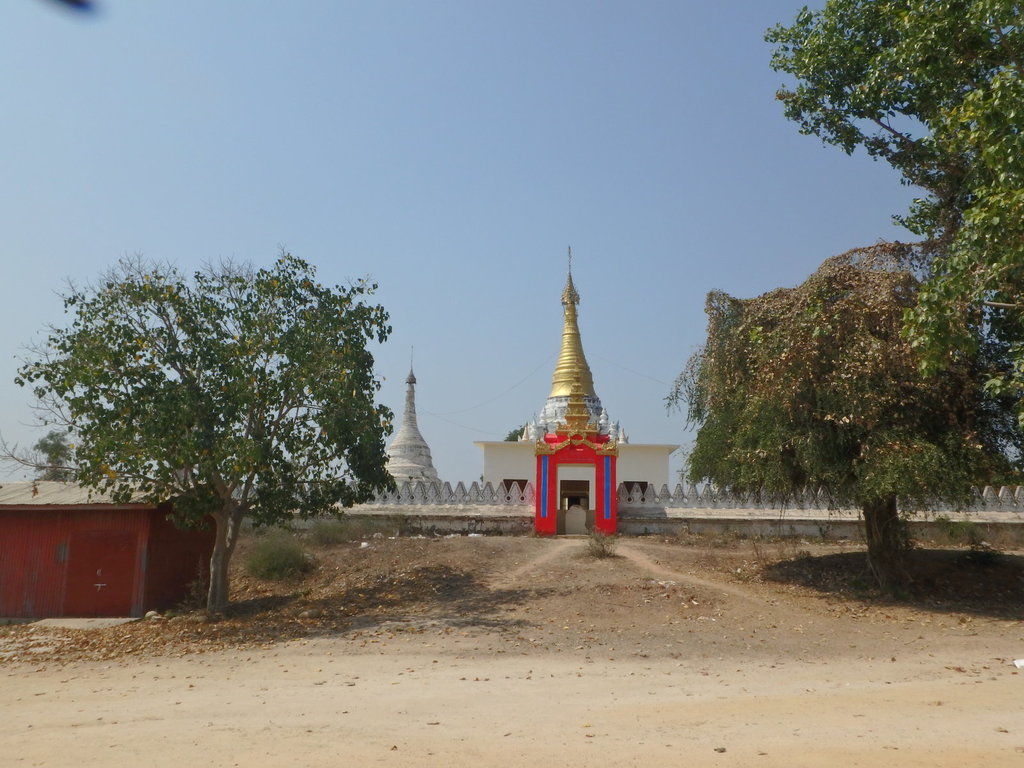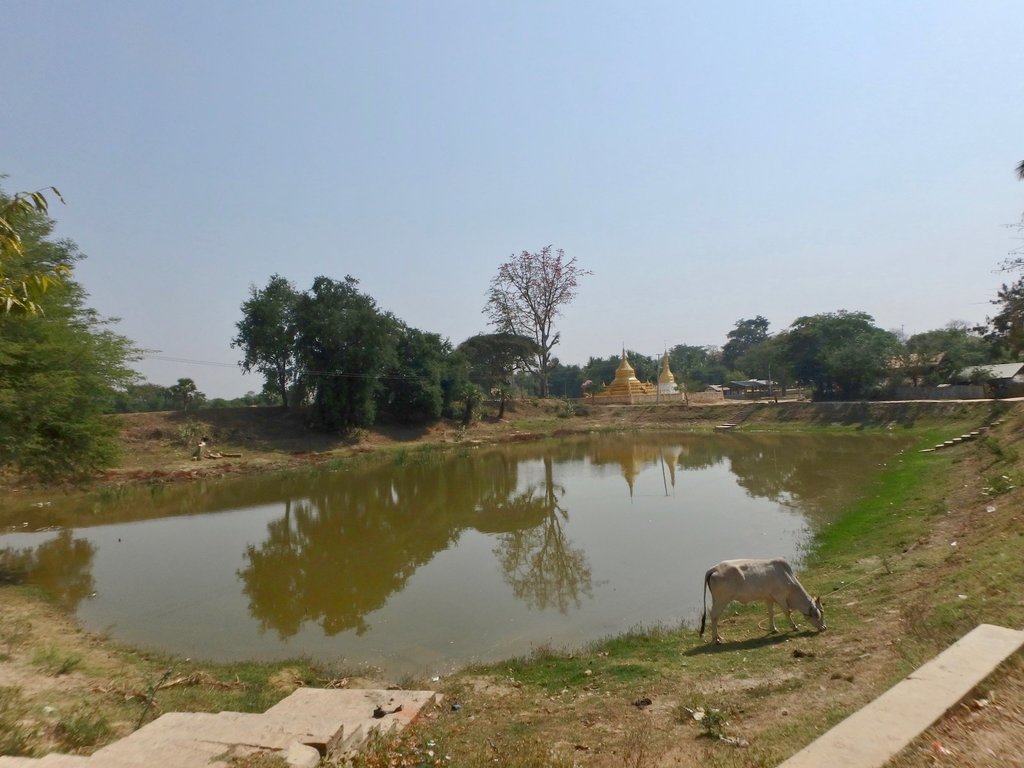 Small teams of road workers laying a new surface.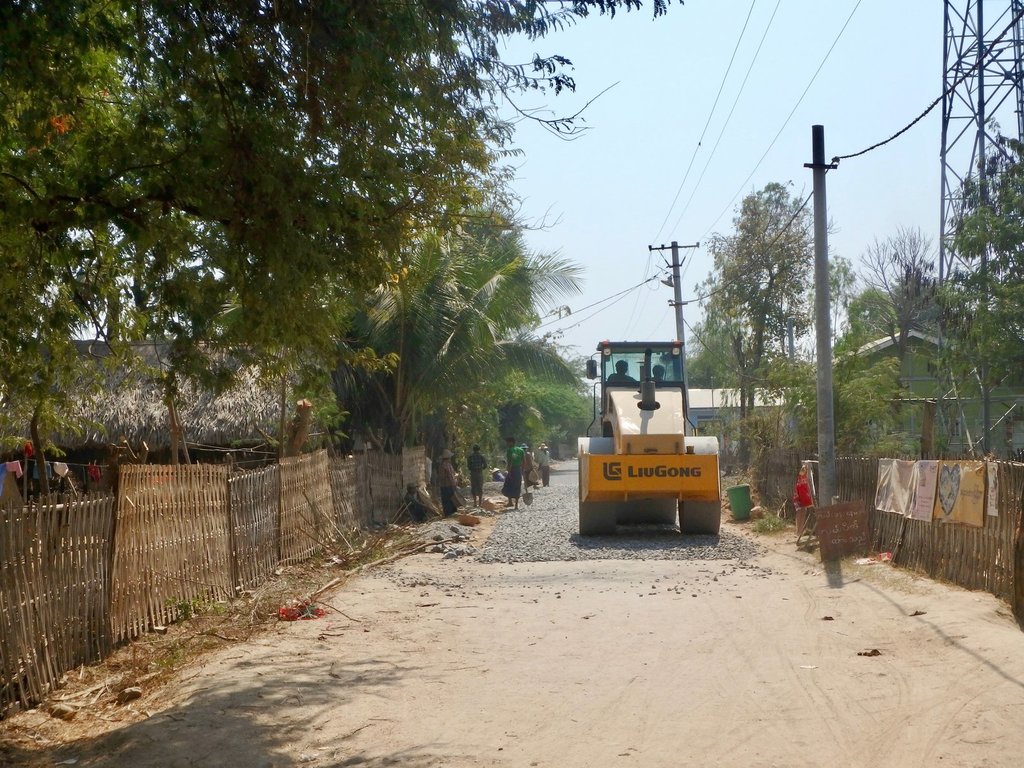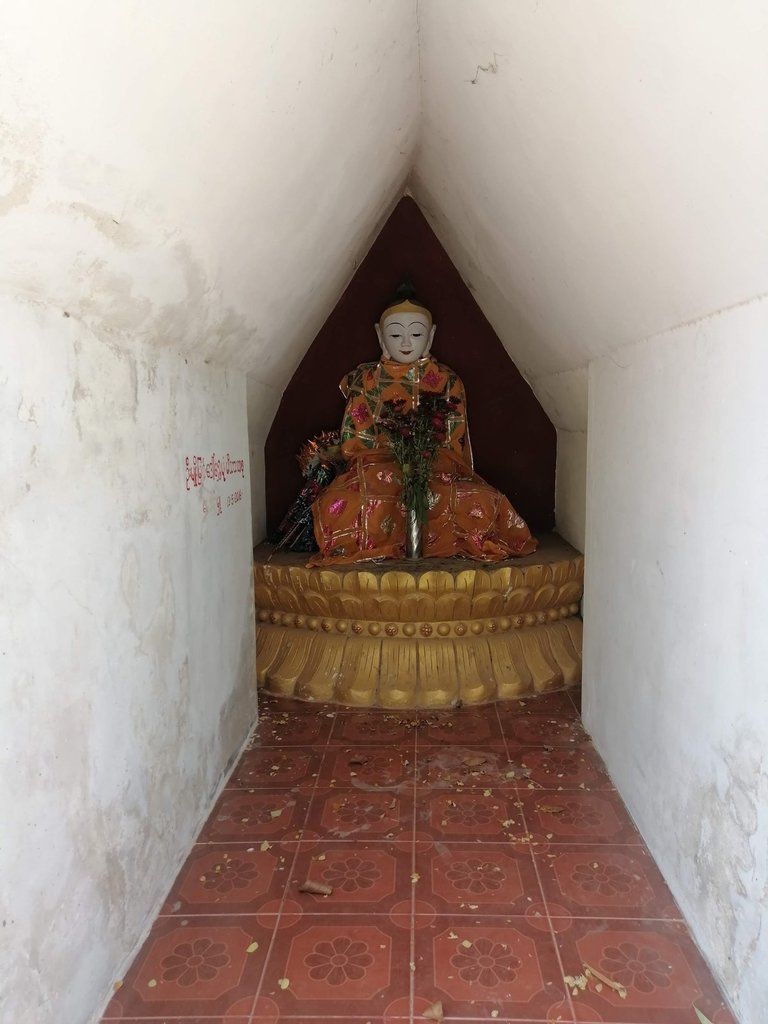 We reached a small village of Tapayin Kwe and a small river and searched for a way across.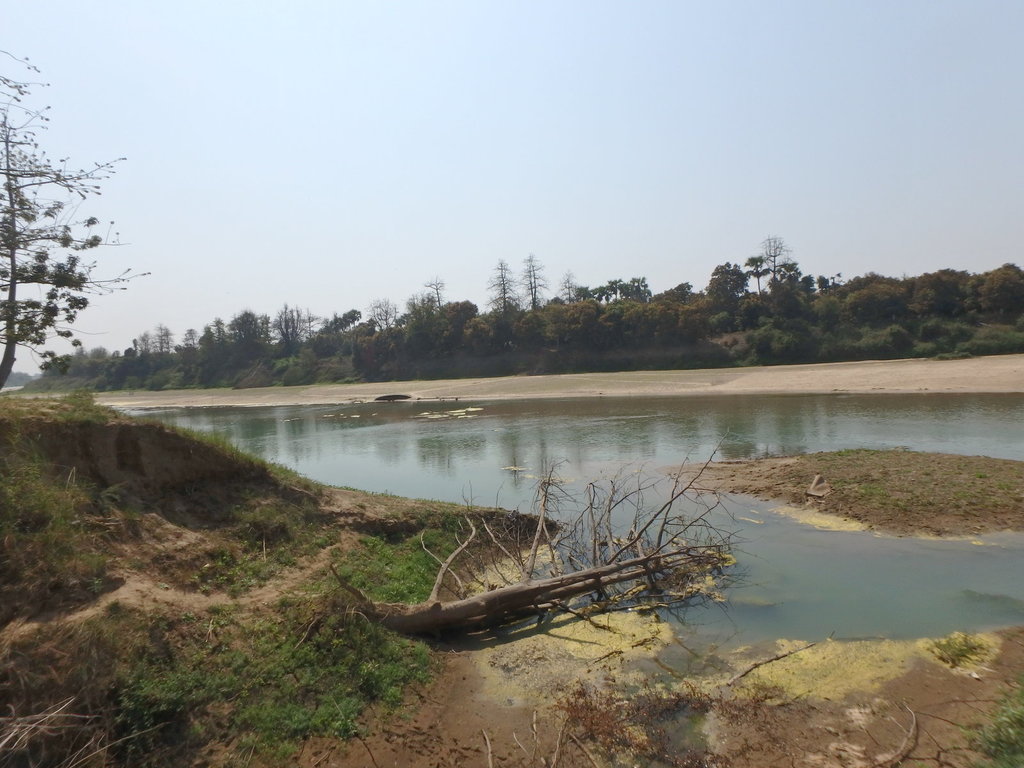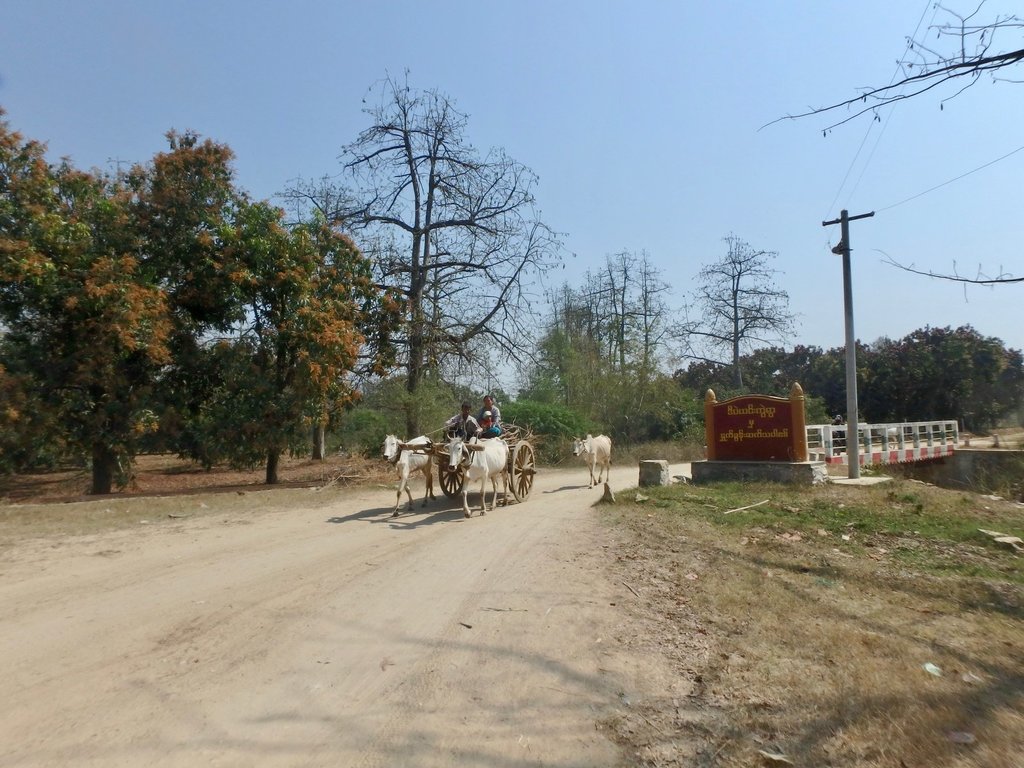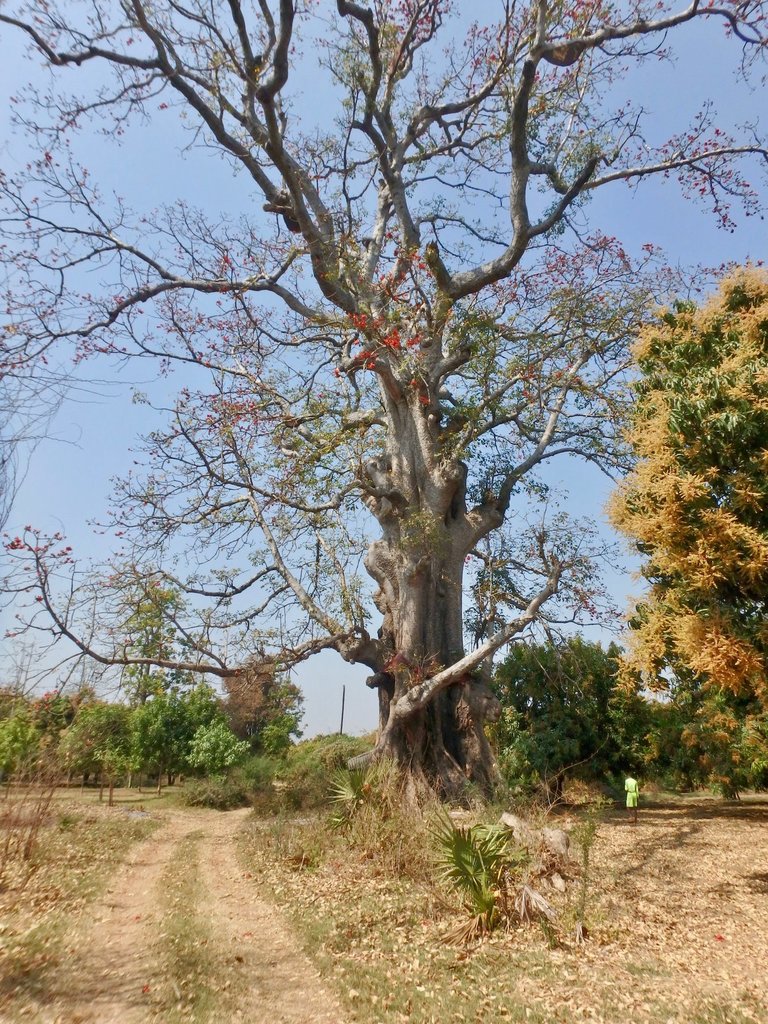 One of the hundreds of water stations along the roadway, we wondered who was commissioned to fill these water jars.
One of the few motorcycles we saw, this chap of his way to market with a bunch of chickens to go.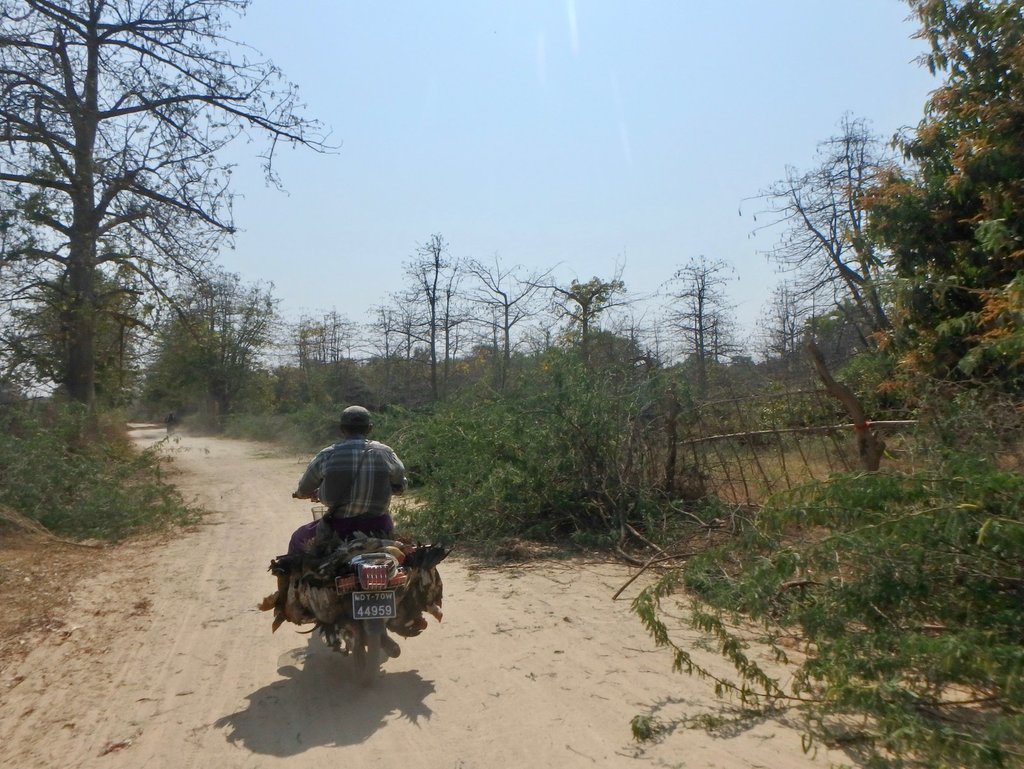 After trying several locations the locals told us the shallowest point was almost waist-deep, too early to drowned a bike so we headed to the hwy.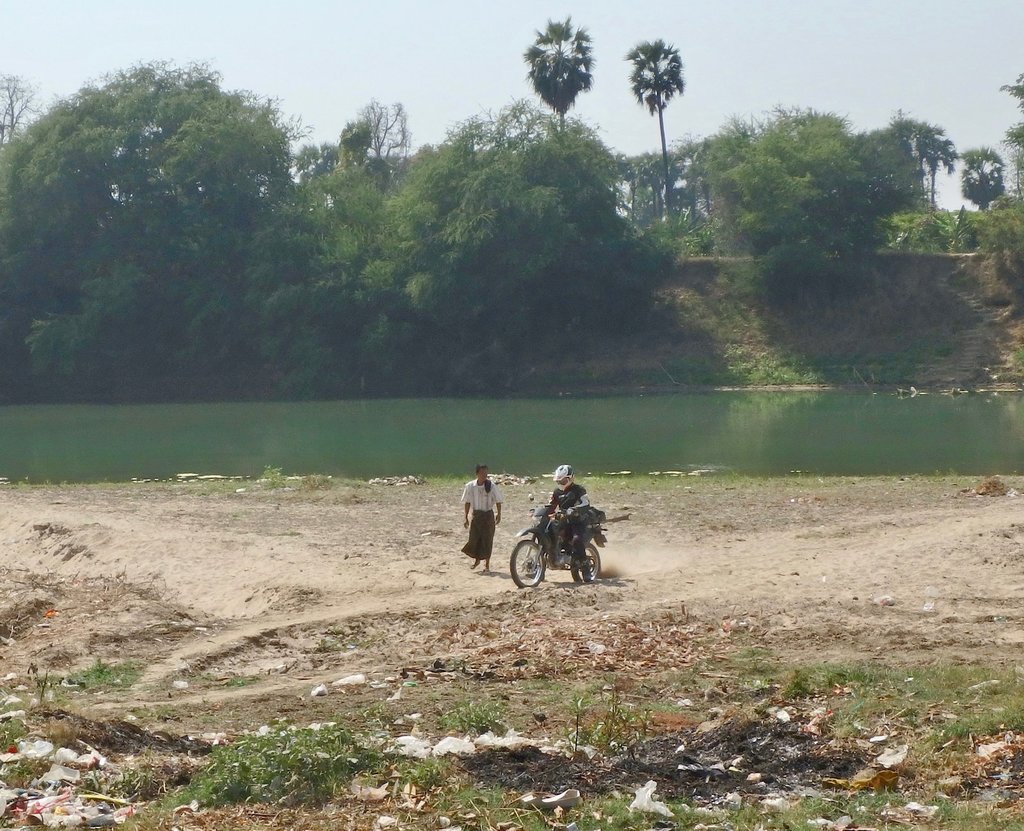 Getting hot we stopped at a small shop, bewildered people soon warmed to us and admired our bikes.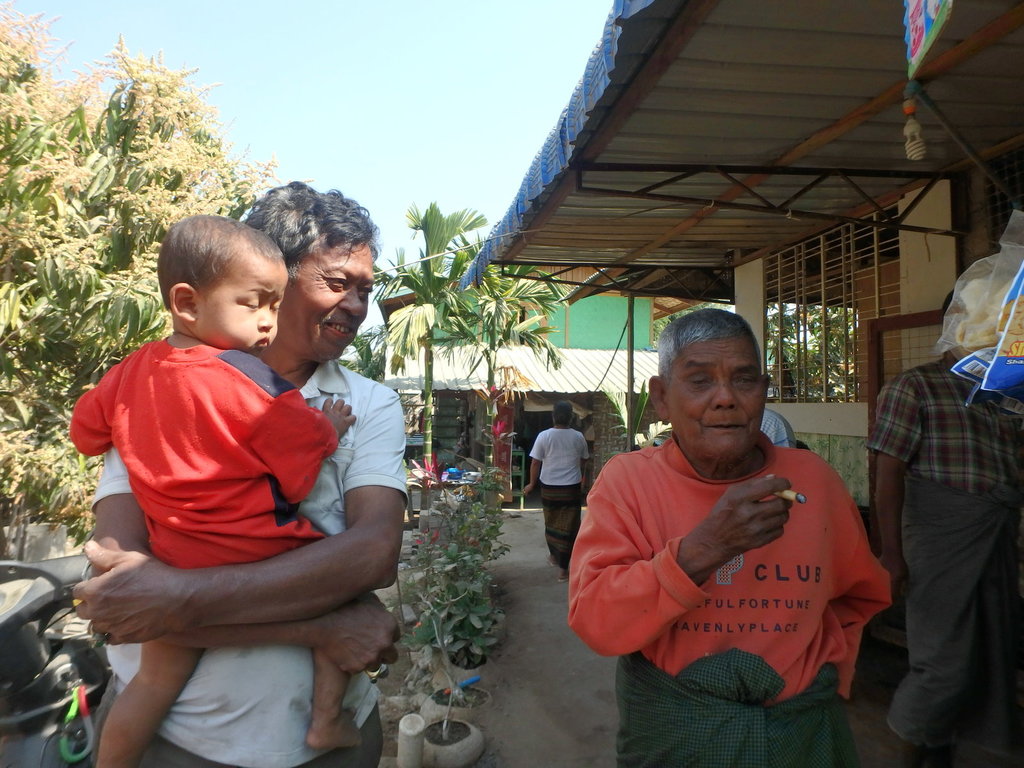 This had seen many years of service.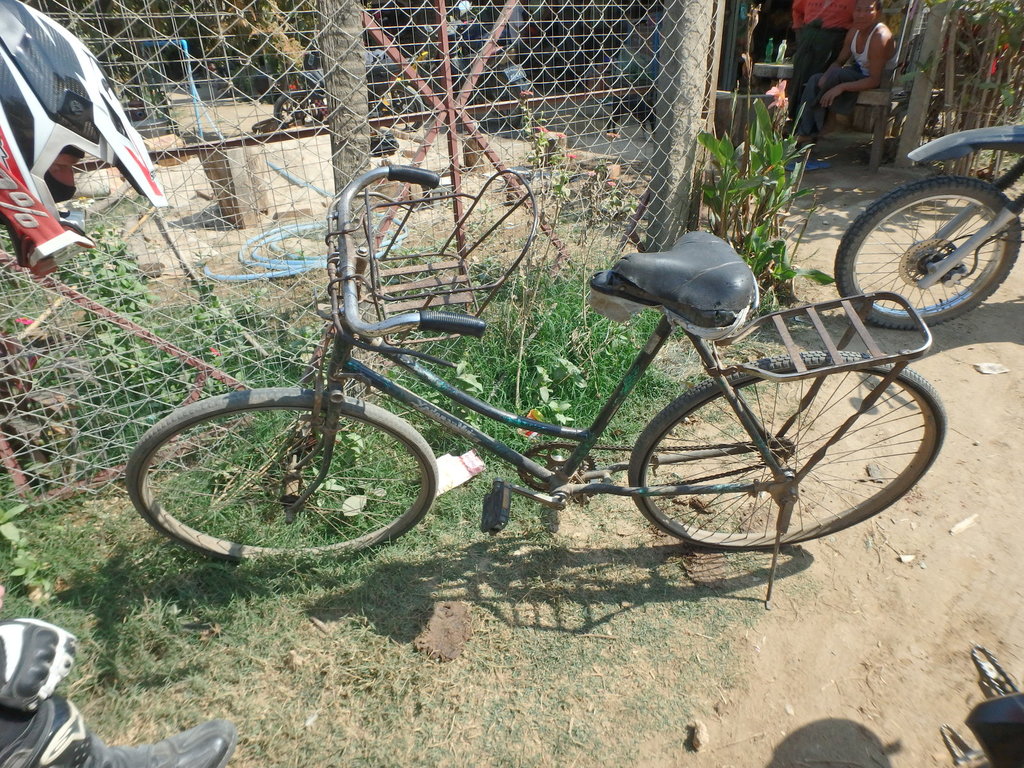 Ahead a breakwater and small bridge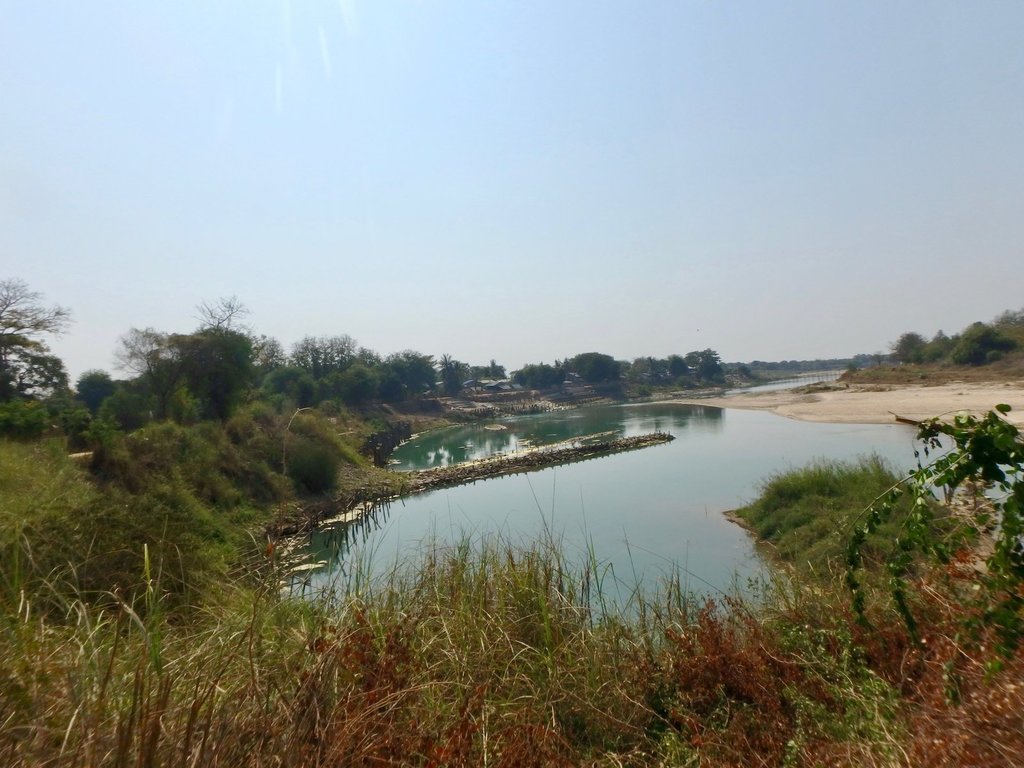 The locals getting together to stop erosion with the help of some Gabion baskets.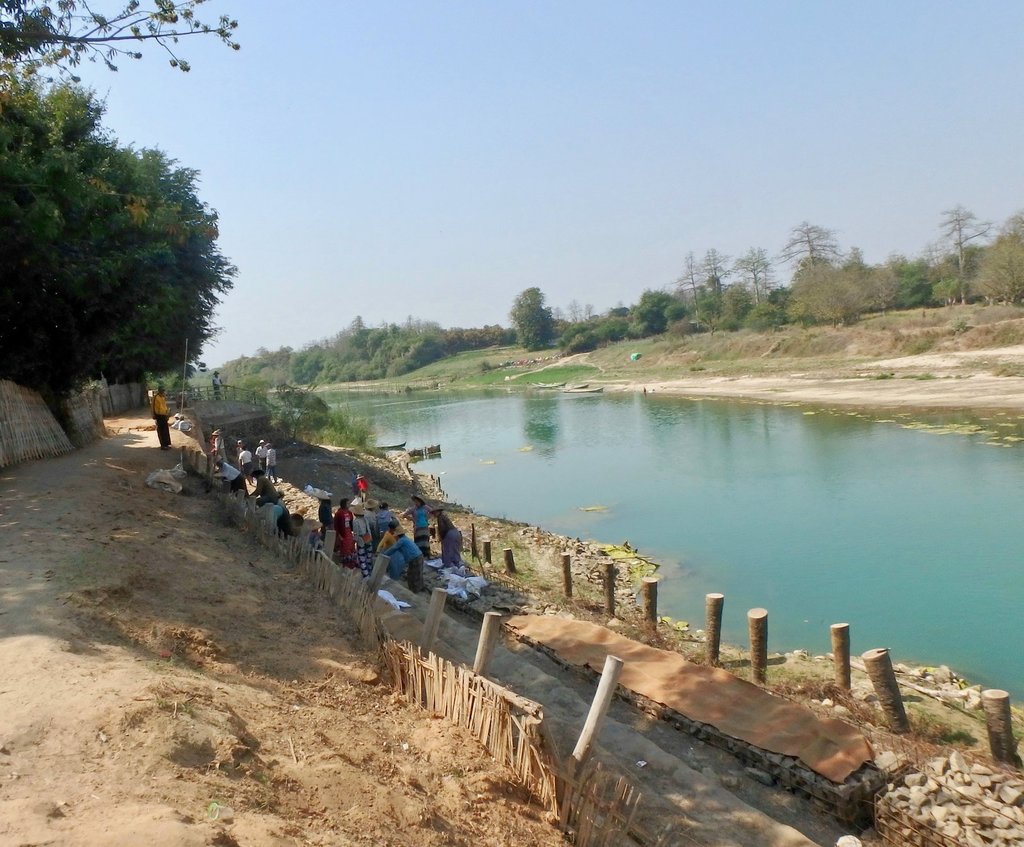 The bridge looked less than inviting, the hwy was only a km away, note the garbage everywhere it's obviously a huge problem in Myanmar how to deal with plastic rubbish.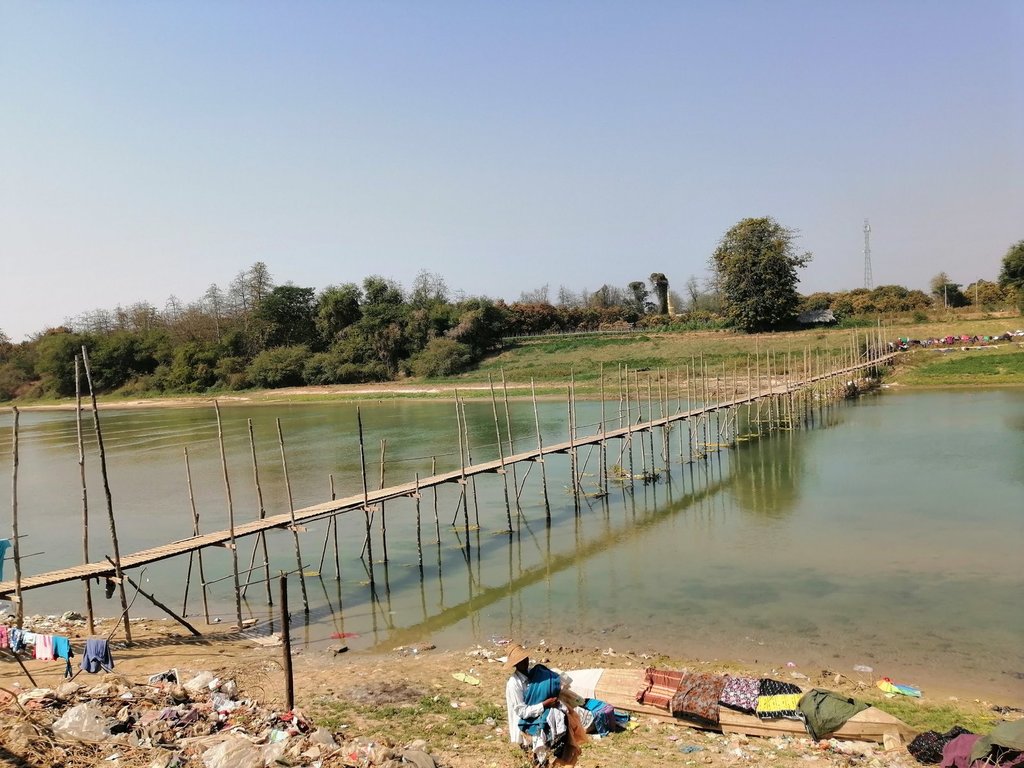 Paid by the head methinks, room for maybe one or two more.
Our first point of interest the huge Buddha's at Lay Kyun Sat Kyar N22.08022° E95.28938°
towering on the horizon they are huge.
Hundreds of smaller Buddha's around the site donated by people from all over the world.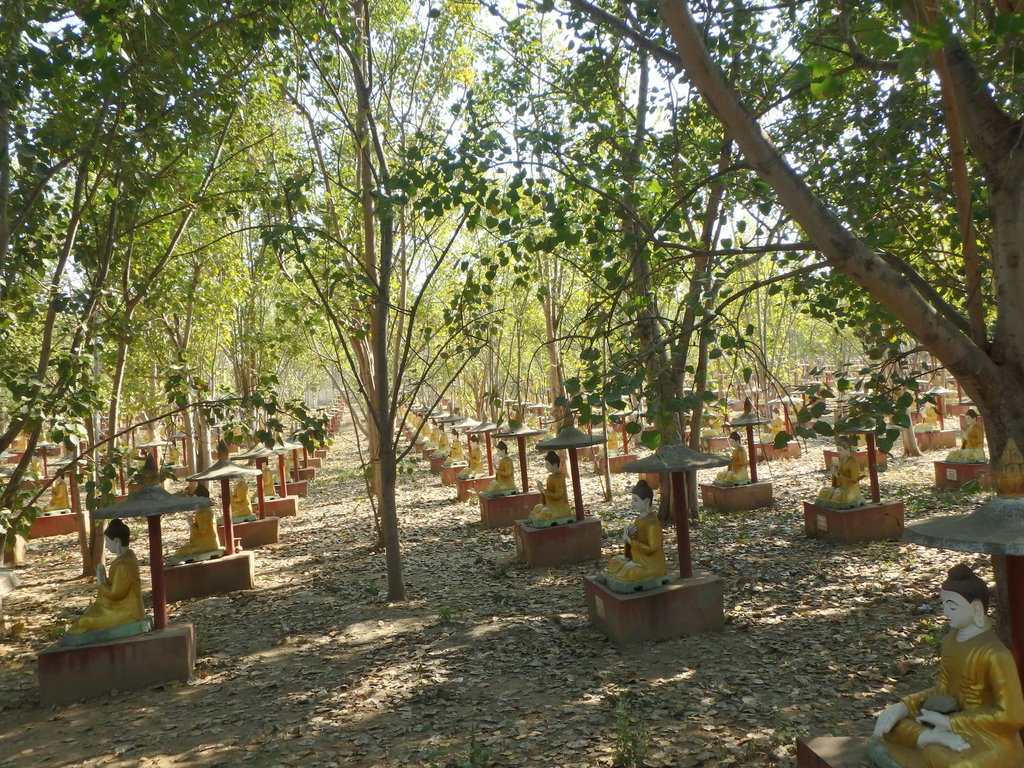 You can apparently walk inside all of these if you're up to the climb.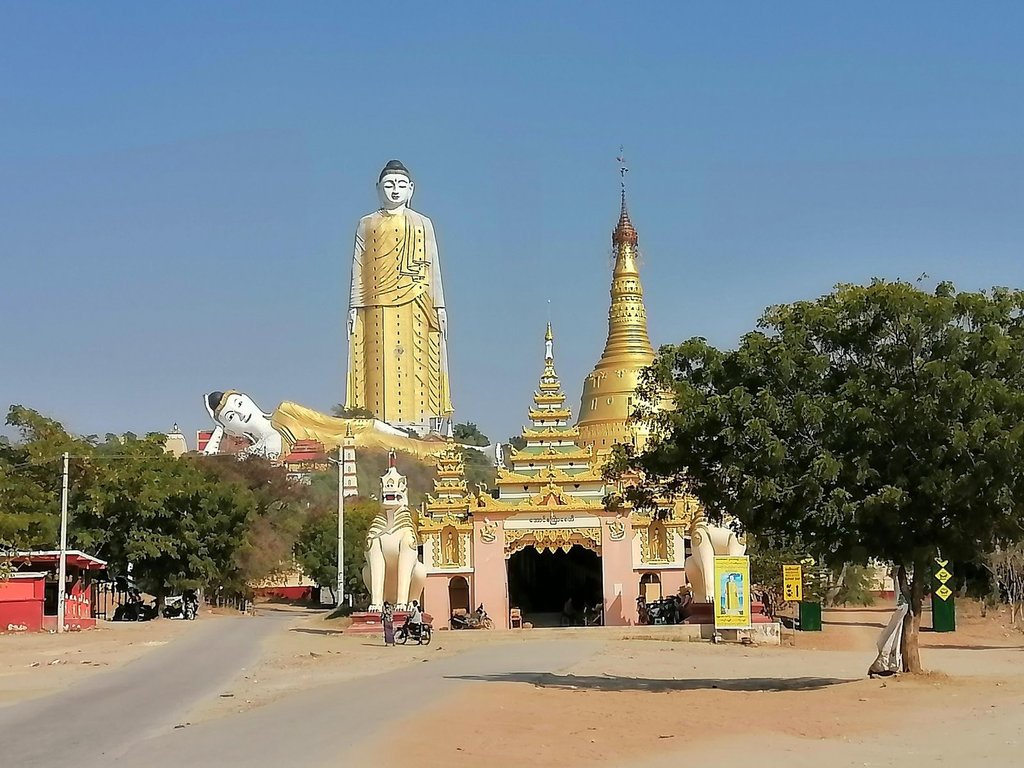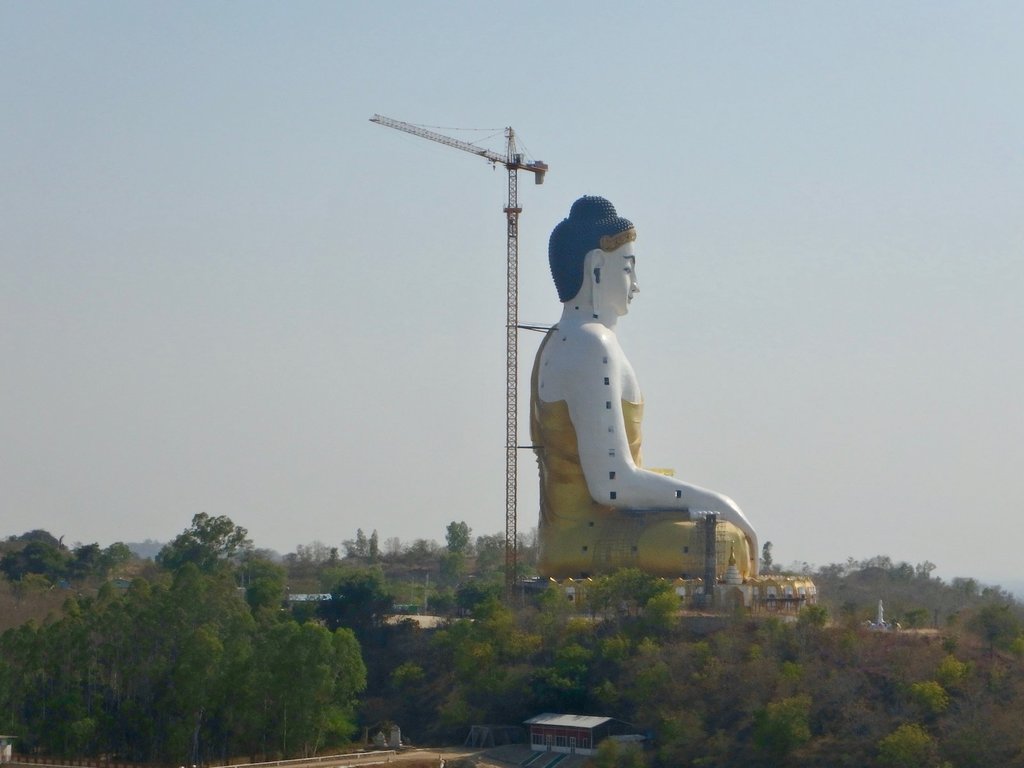 Massive reclining Buddha, later we would see one under construction ten times the size of this one.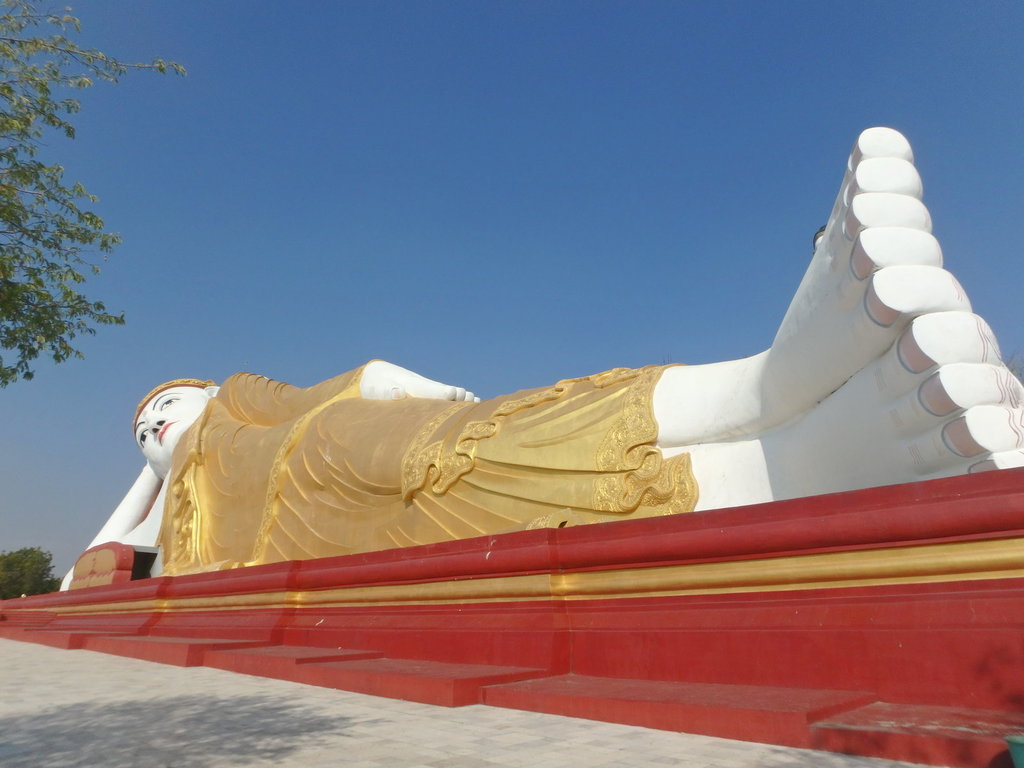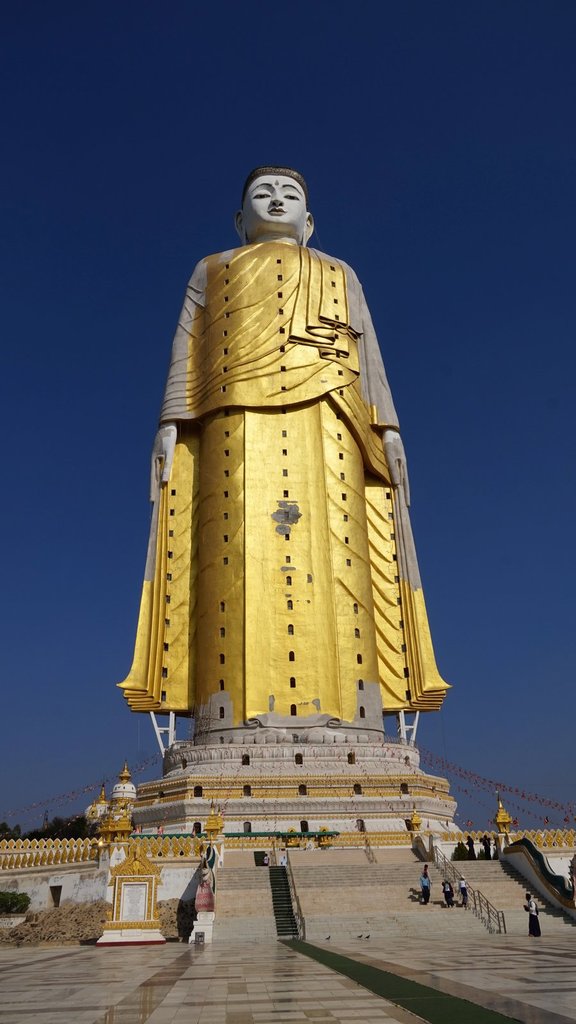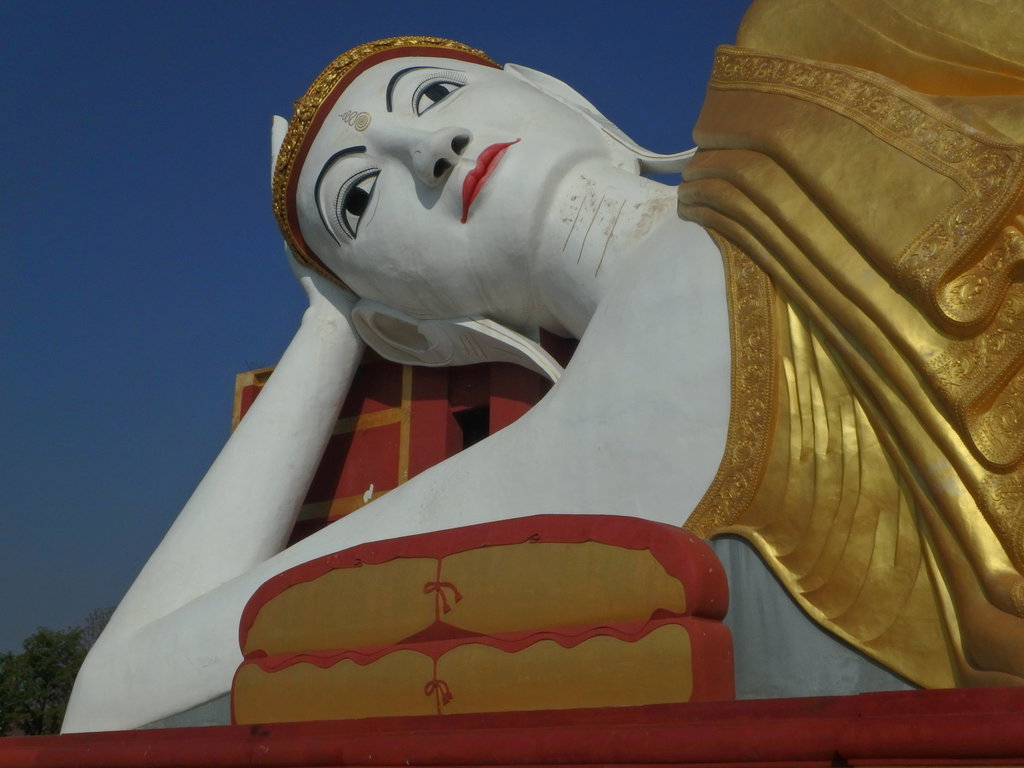 Not sure what this lady was doing she was chanting into a bottle for ages, any info on this practice would be appreciated.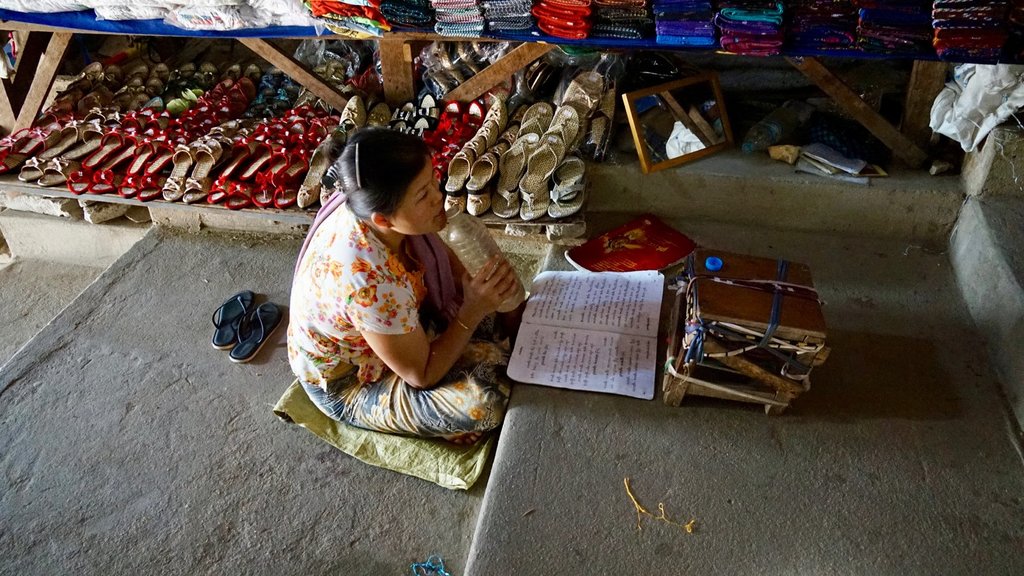 Of course gift shops galore.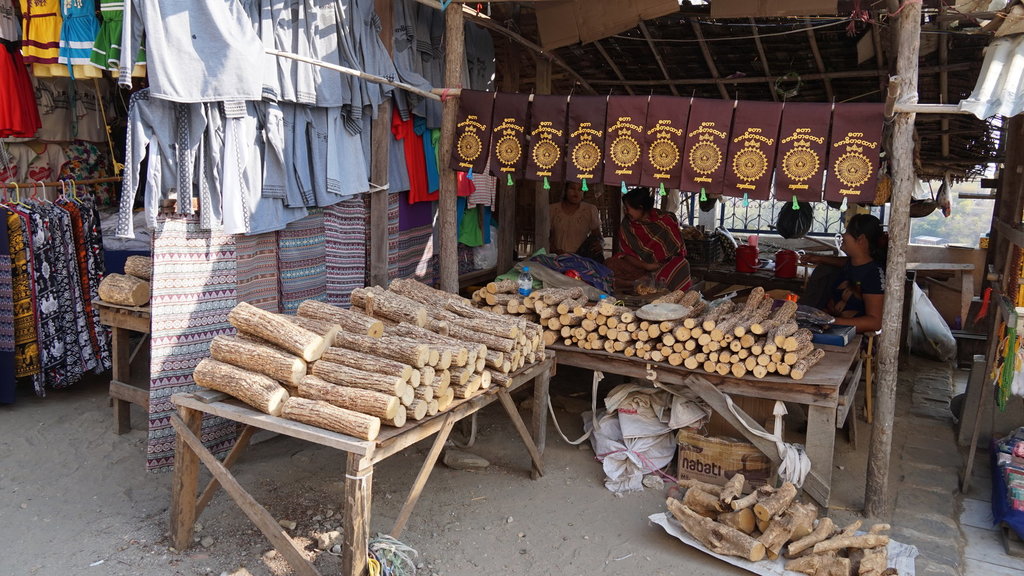 This shot gives some scale to the Buddha.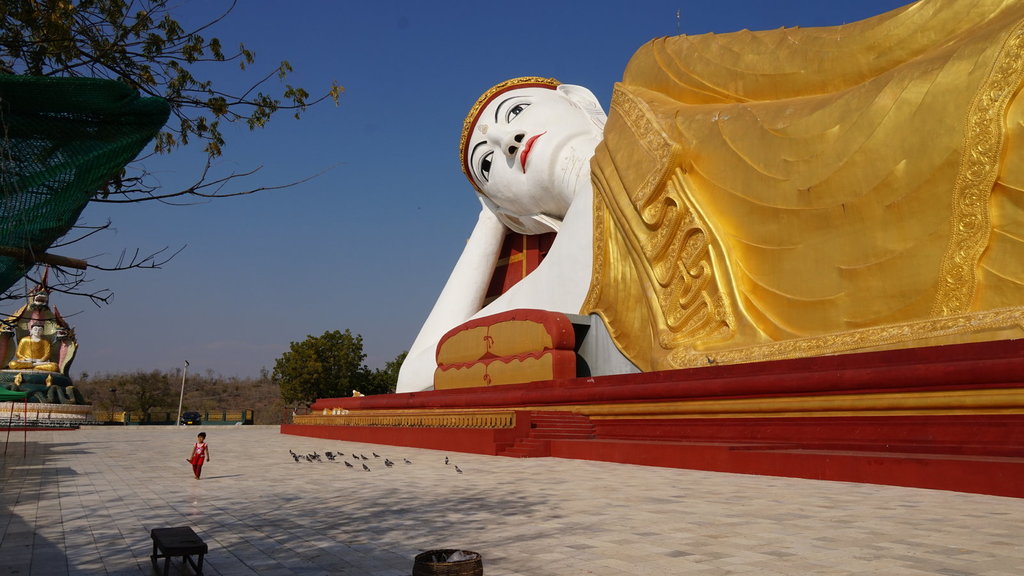 The tallest one getting a facelift by some brave workers.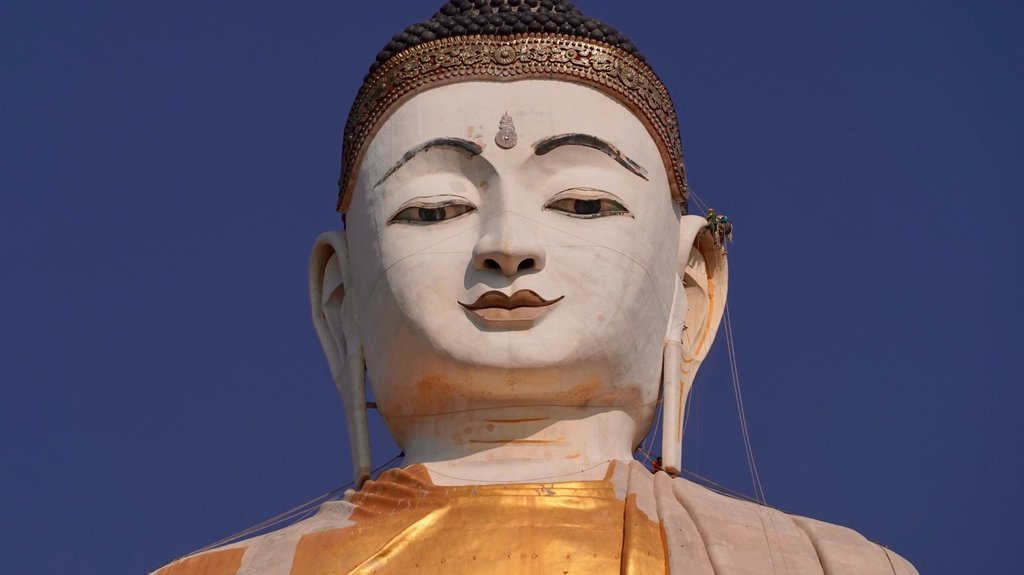 Ice cream and why not, it was delicious.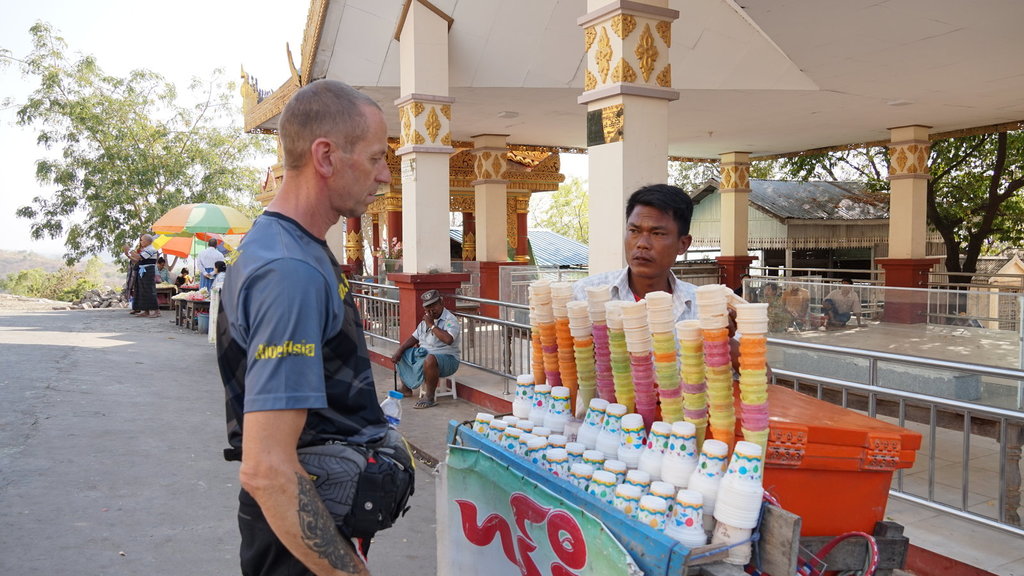 Yet another huge recumbent Buddha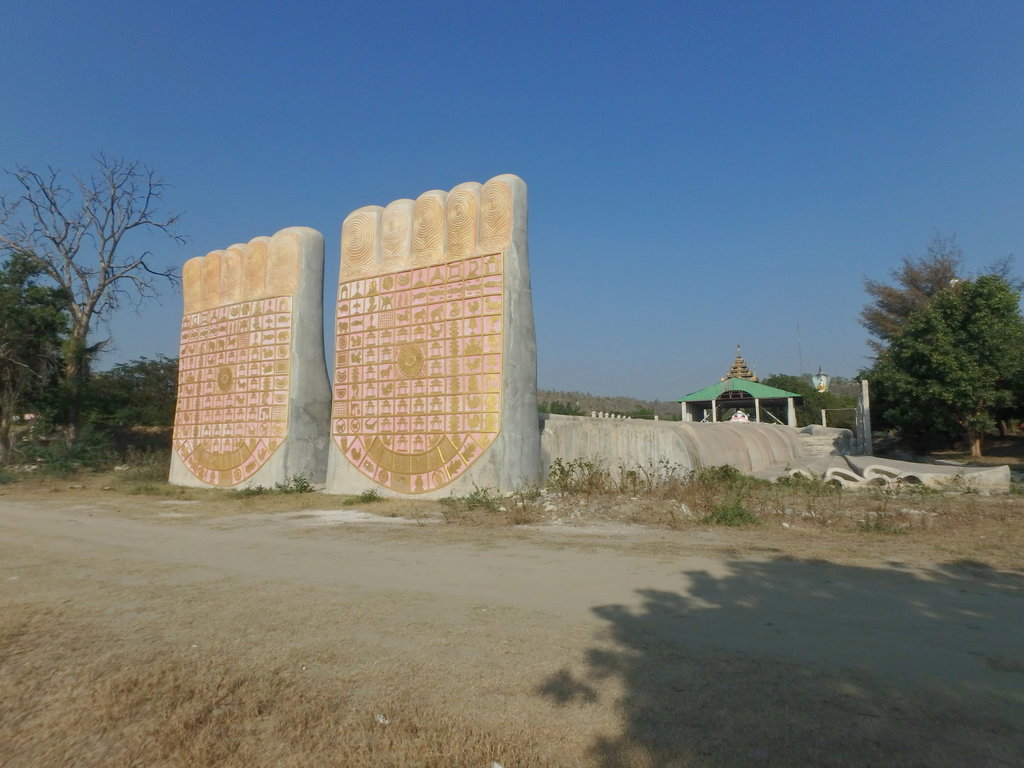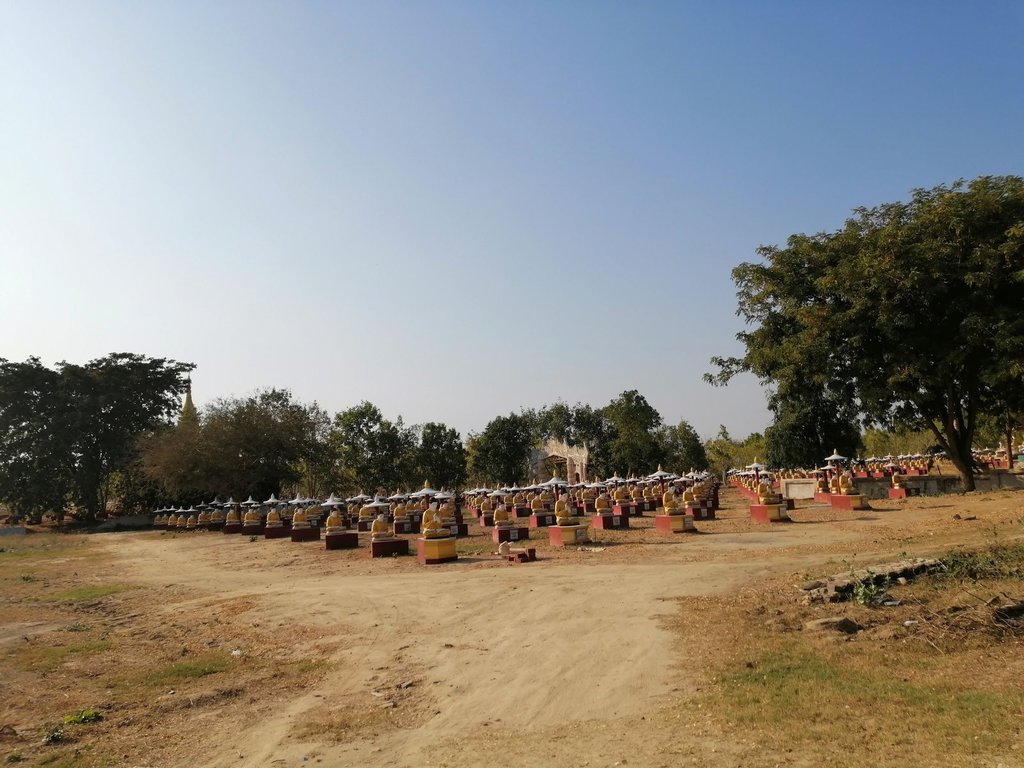 Leaving the site we passed this, not sure if it is for a funeral or wedding.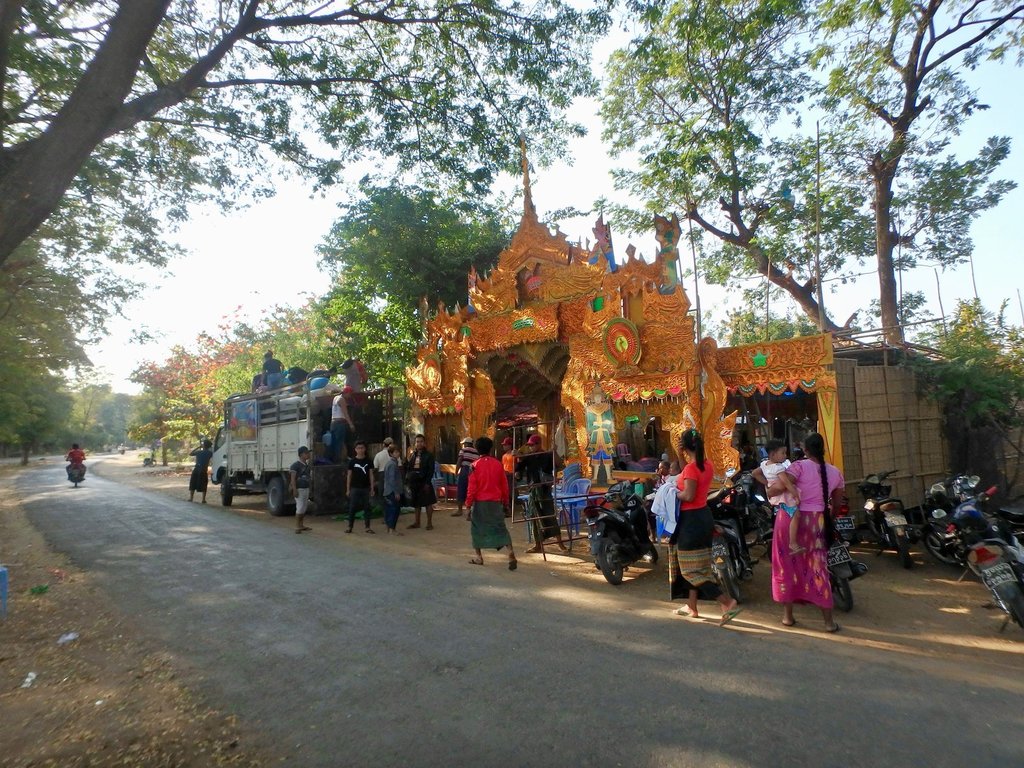 Sambuddha Kat Kyaw Pagoda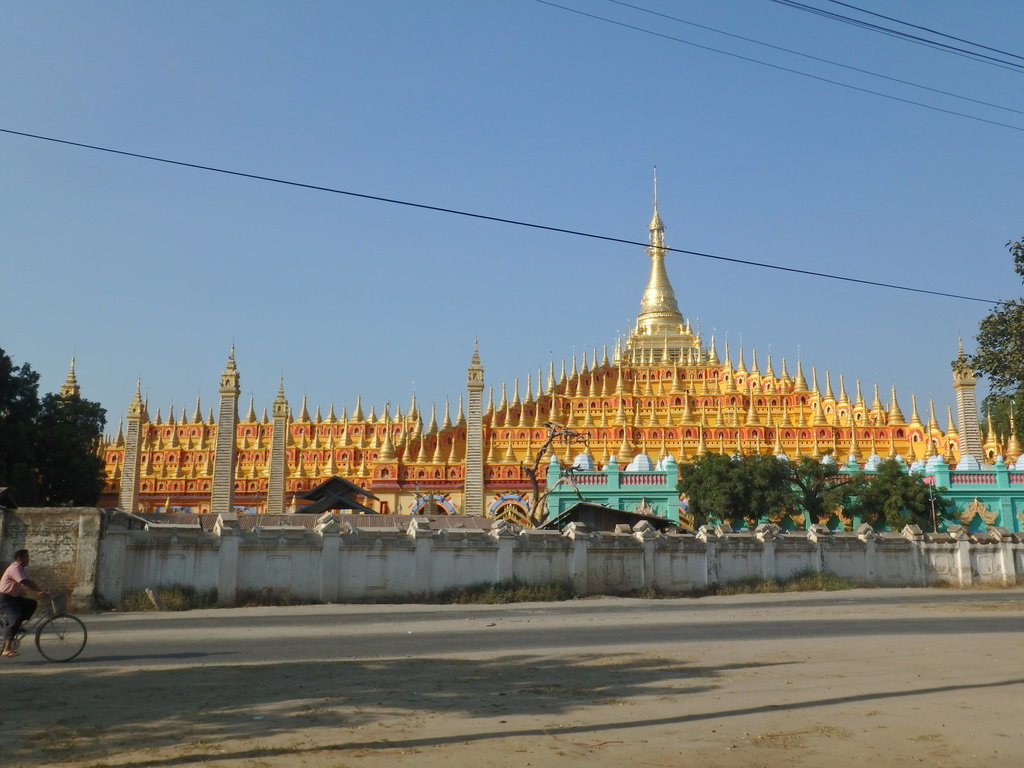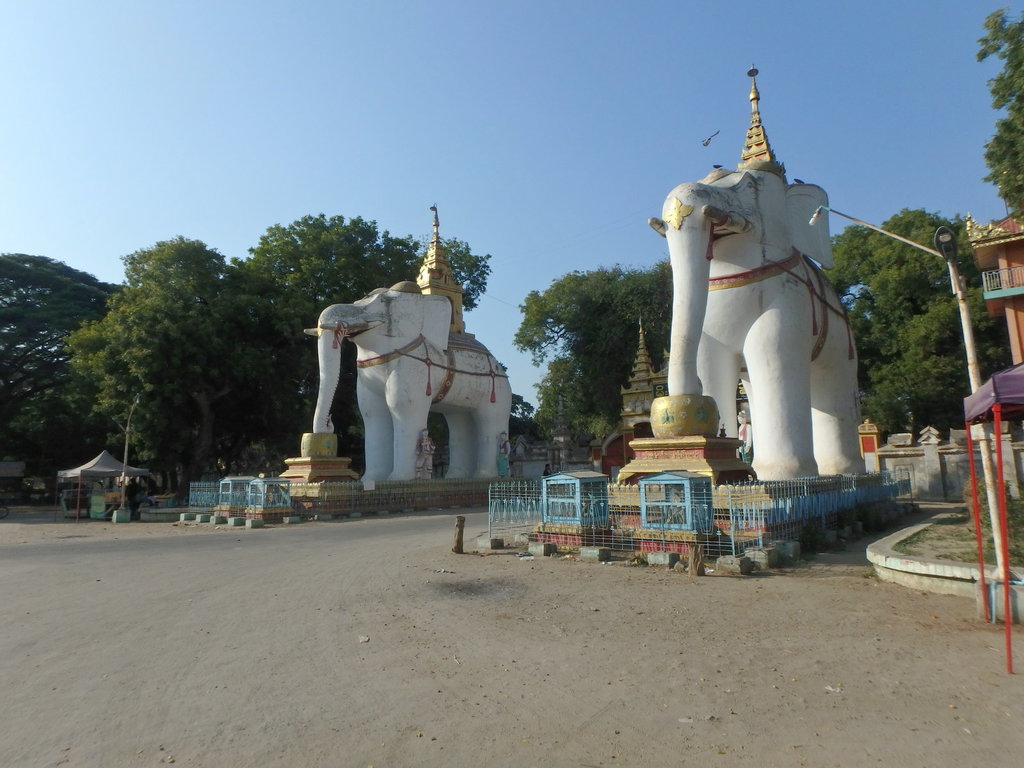 Arriving in the bustling town of Monywa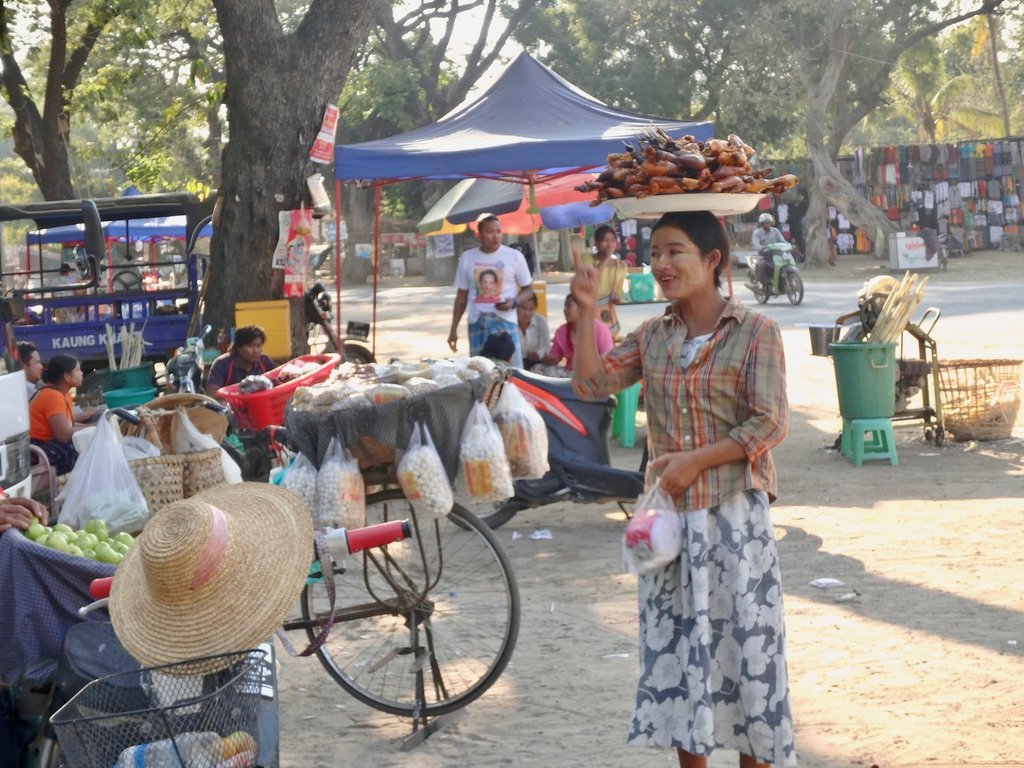 Spotted a small ferry set up, this would be our way out in the morning.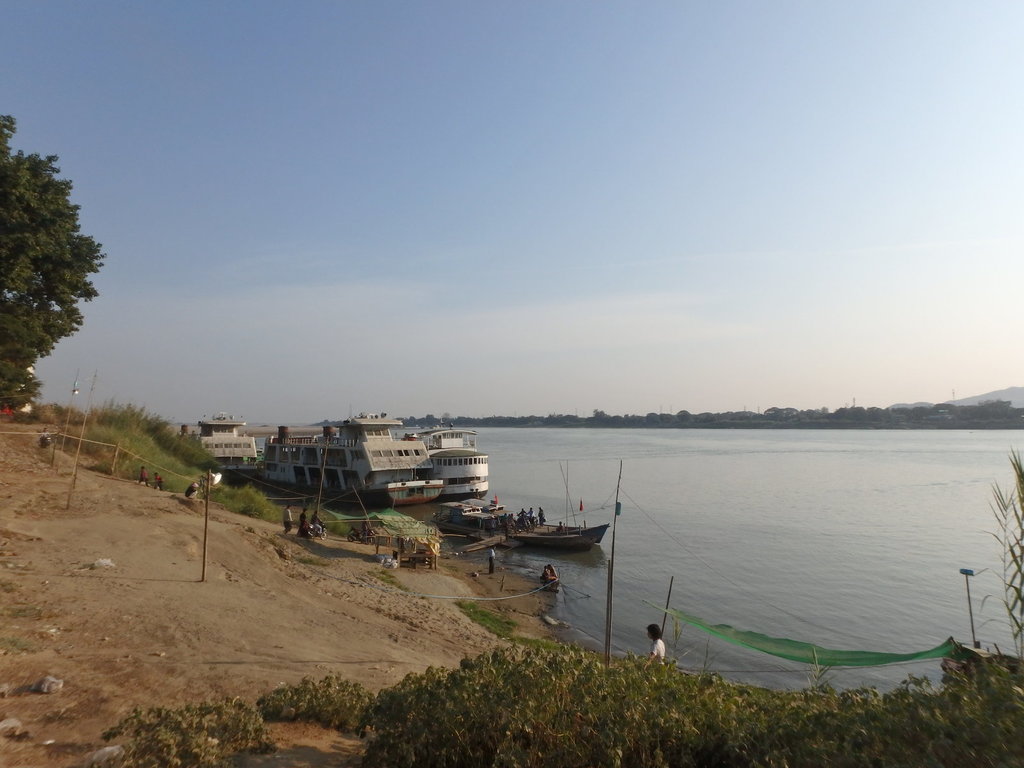 Not sure how this abandoned ferry got up here, it was 30 metres or more above the waterline, but served and a great play area and shelter for the poor folk.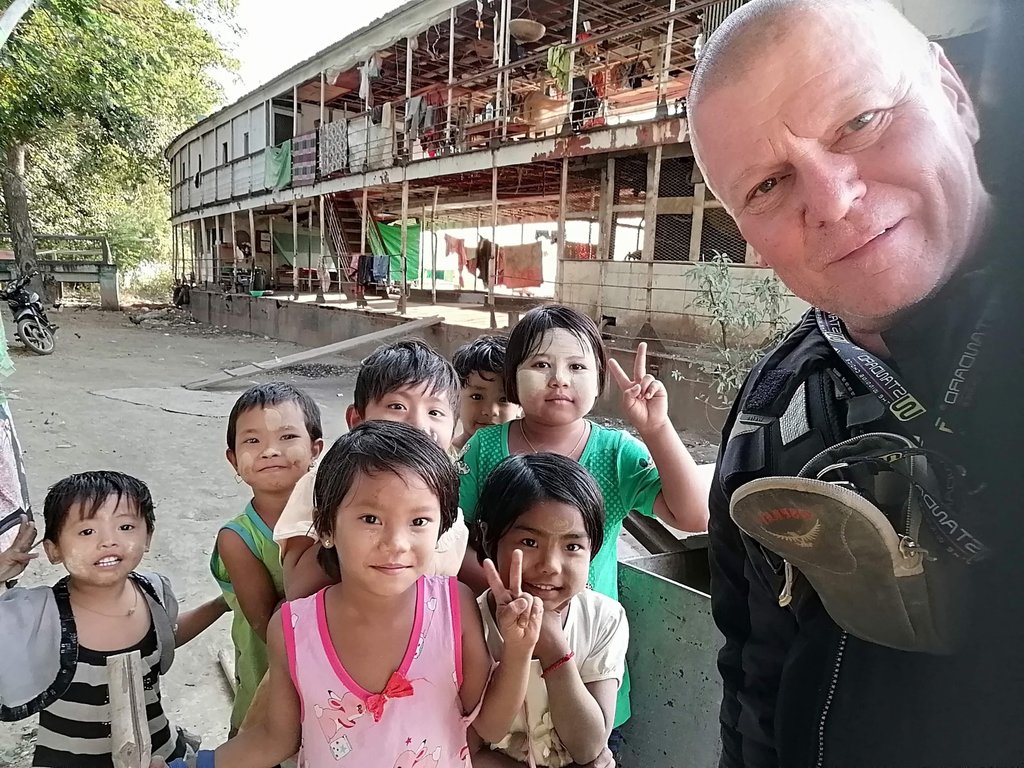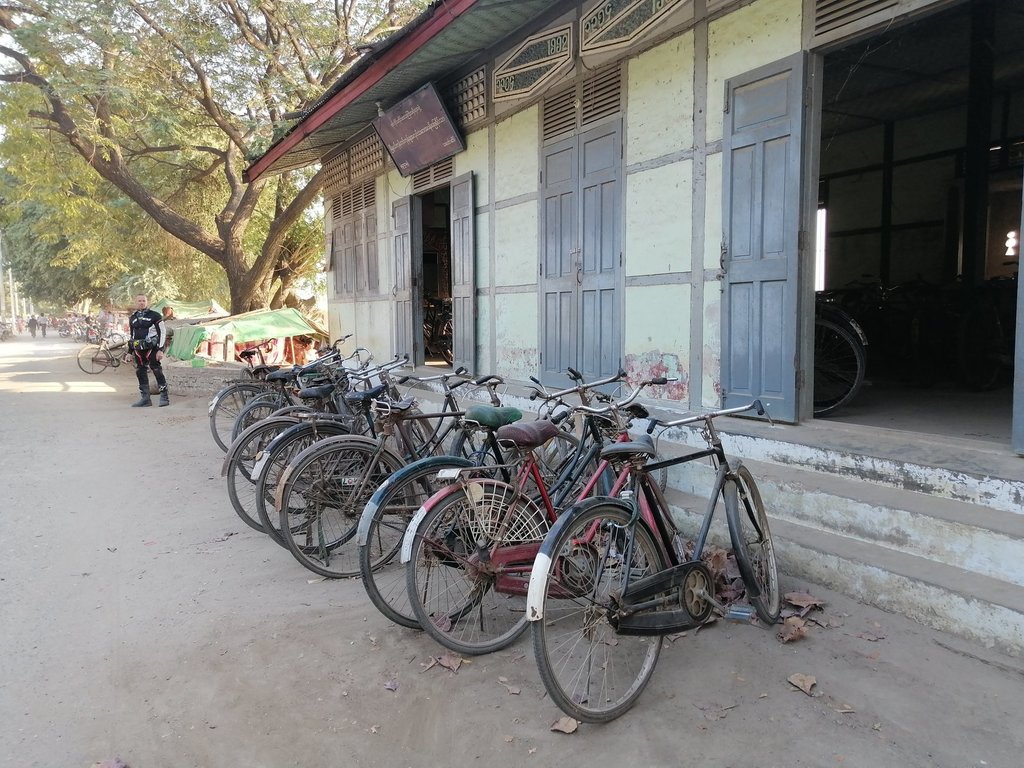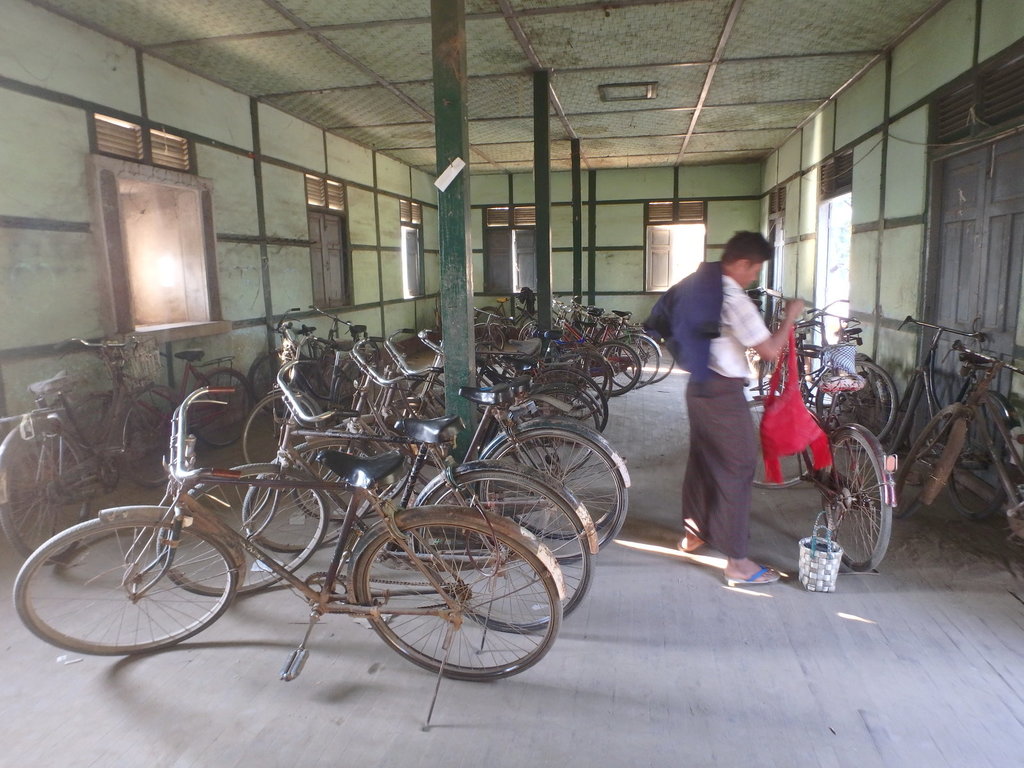 Checked into the Shwe Taung Tarn @ $13 a night close to the market and restaurants N22.11578° E95.12828°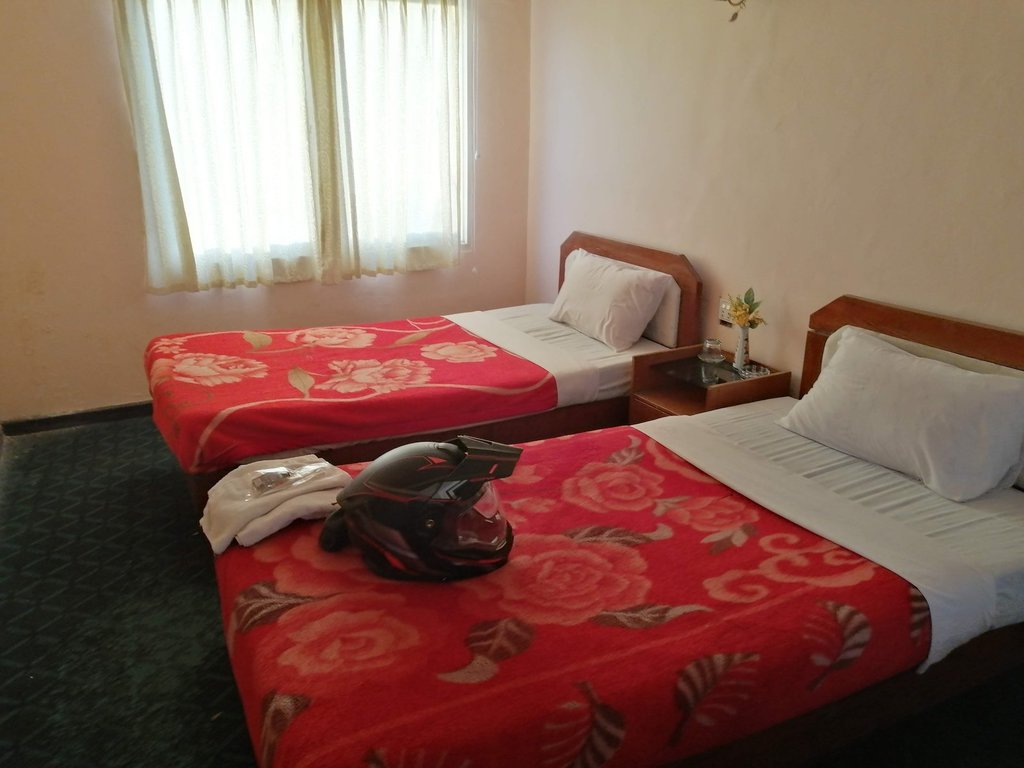 We strolled around the market as darkness fell, not a tourist in sight and smiles all round, perfect.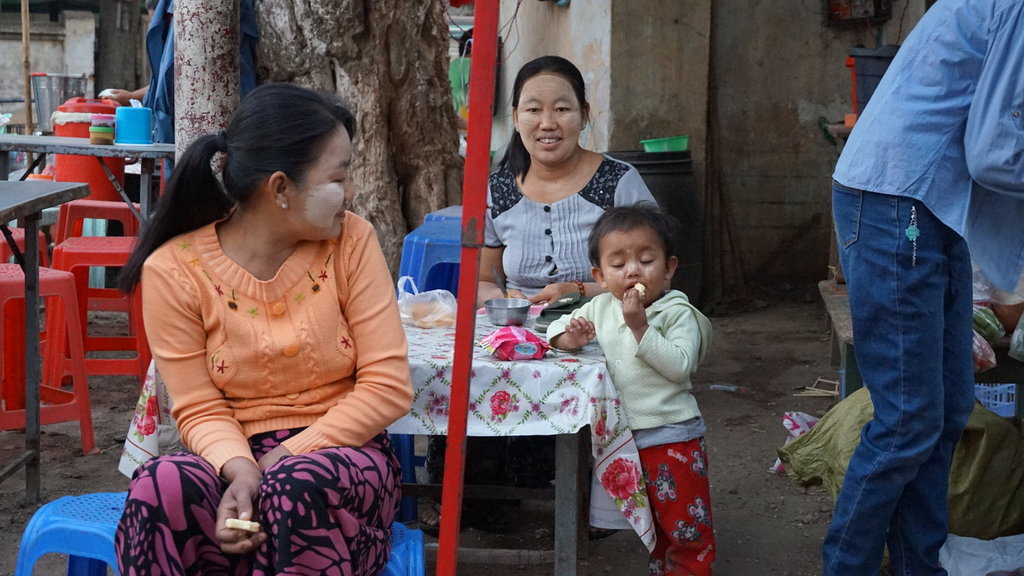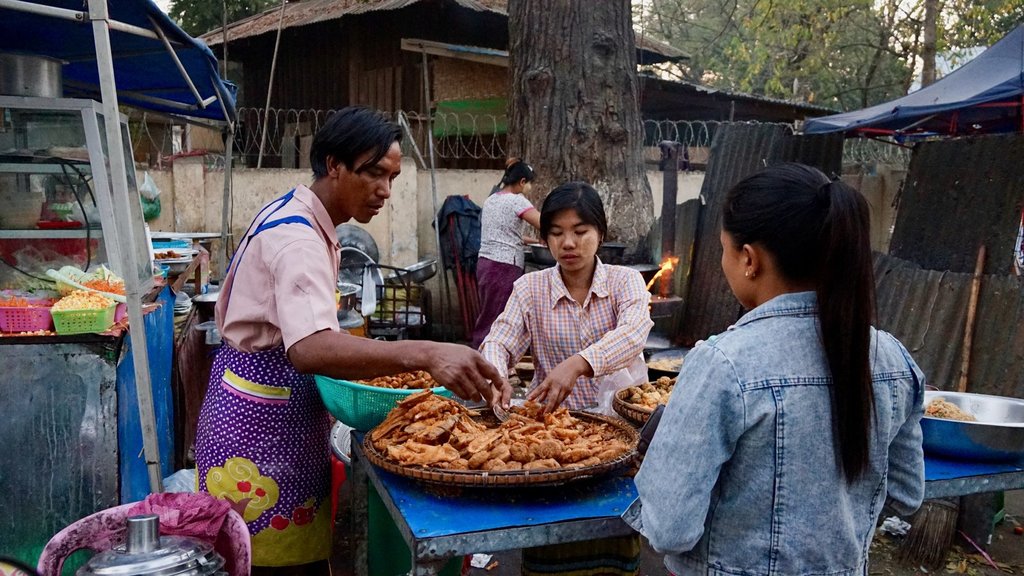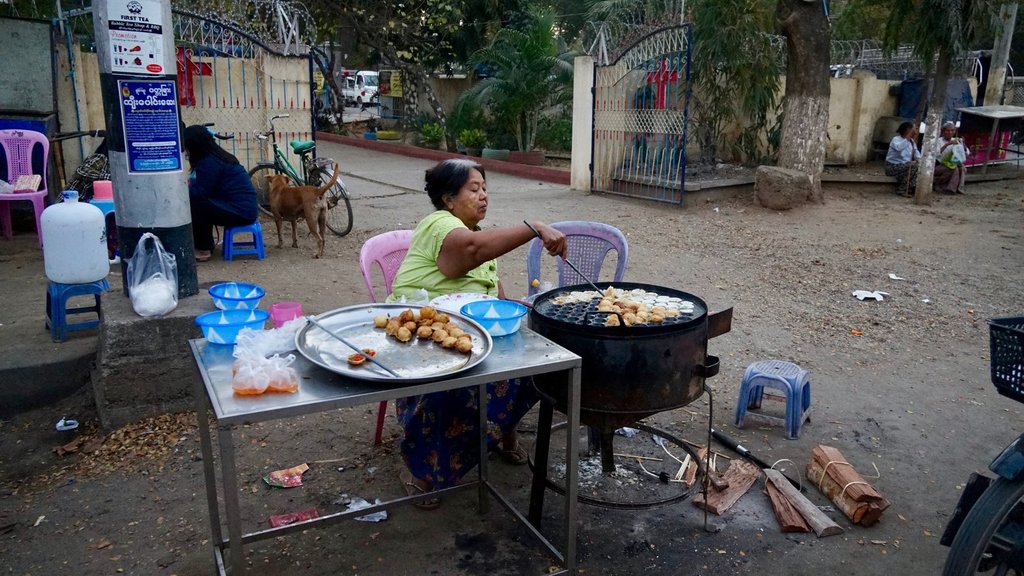 Fast food looked very out of place here.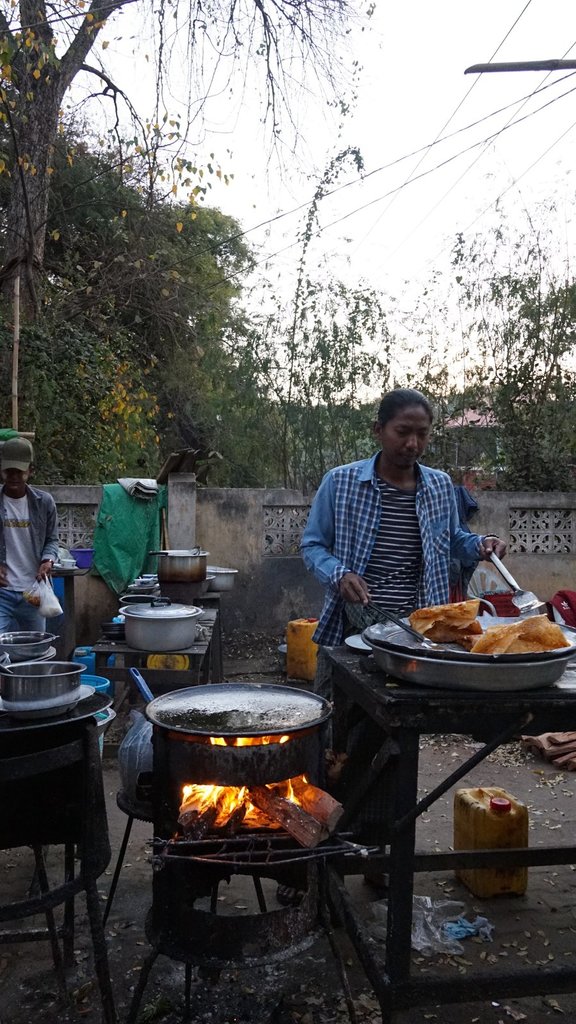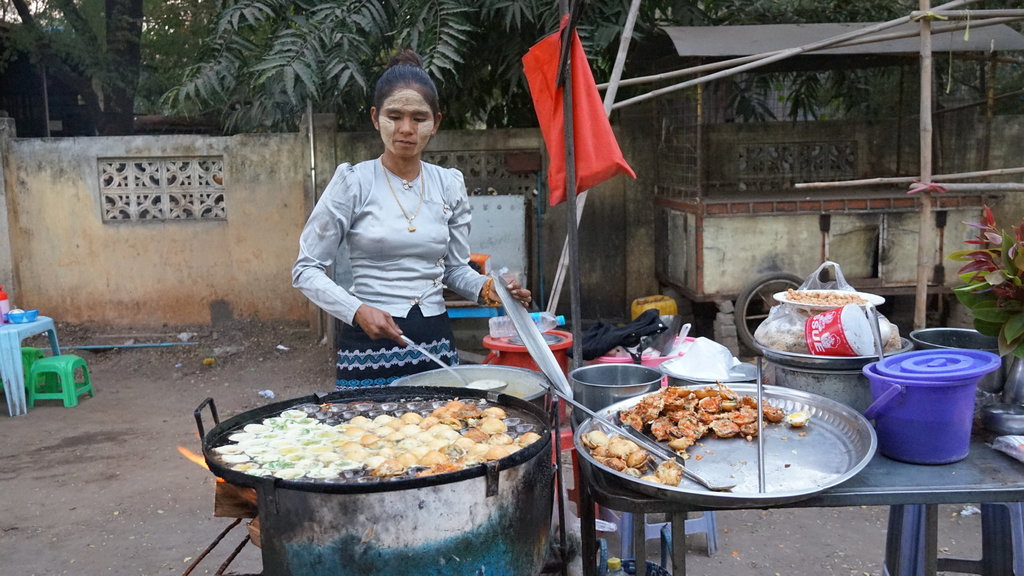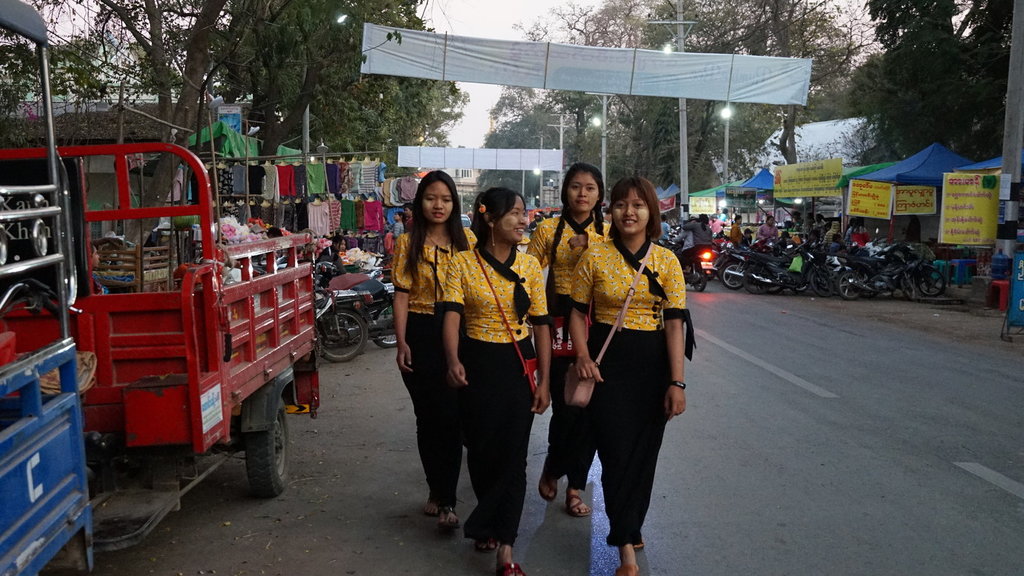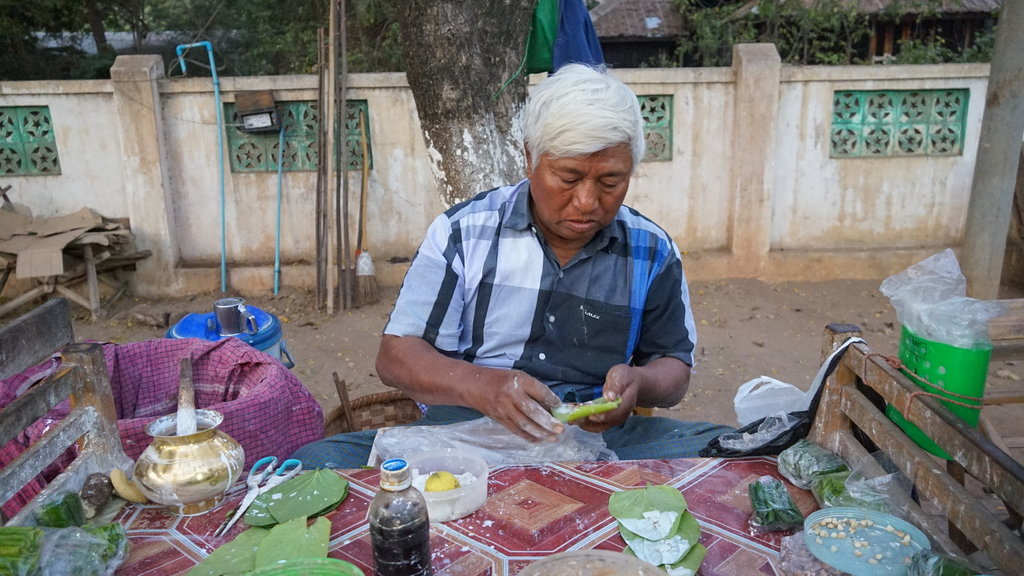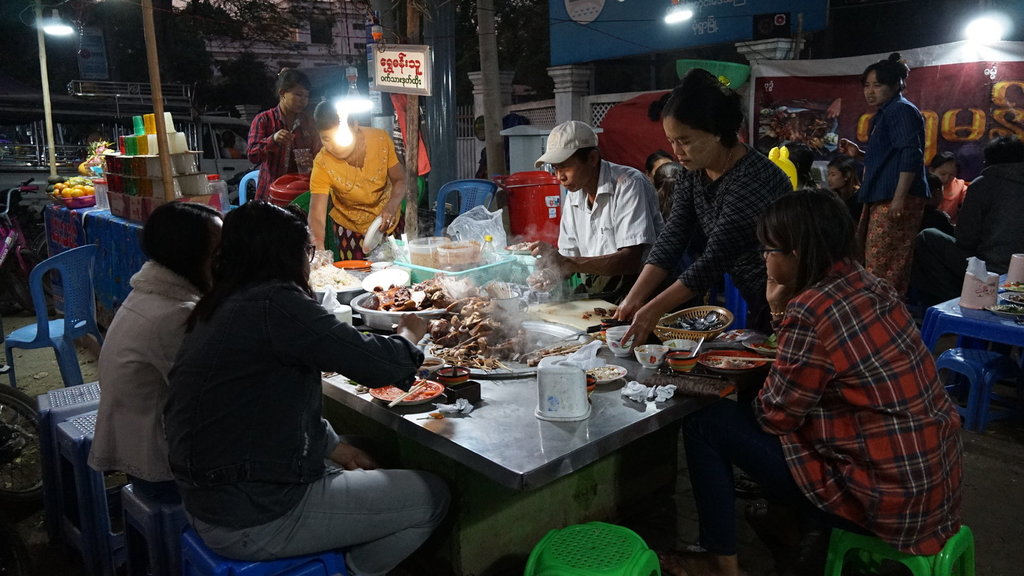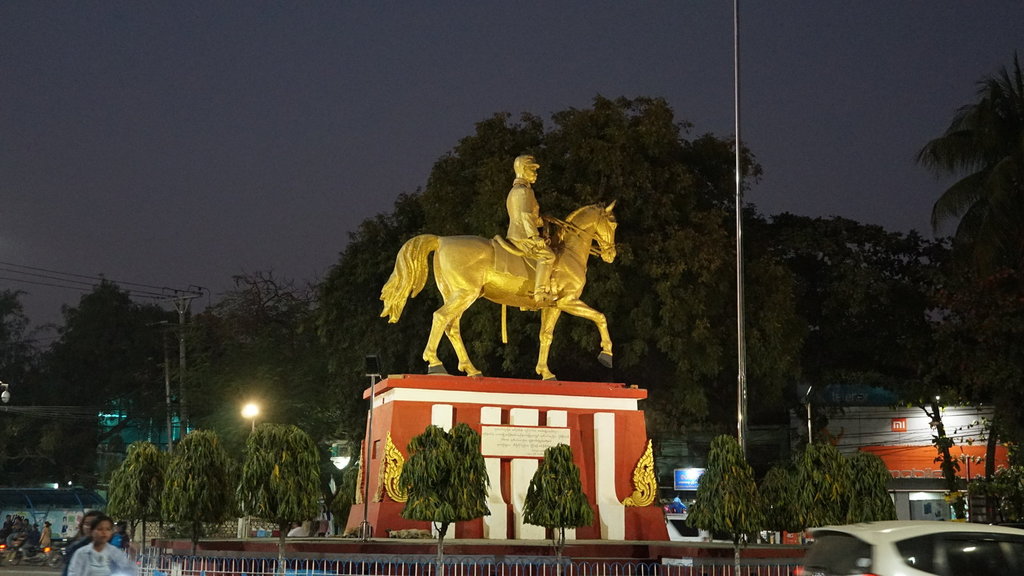 Dedicated mechanic working by torchlight.
Found this place on the crossroads next tot he hotel, what a feast washed down with a few beers, what a day and what a start to the trip.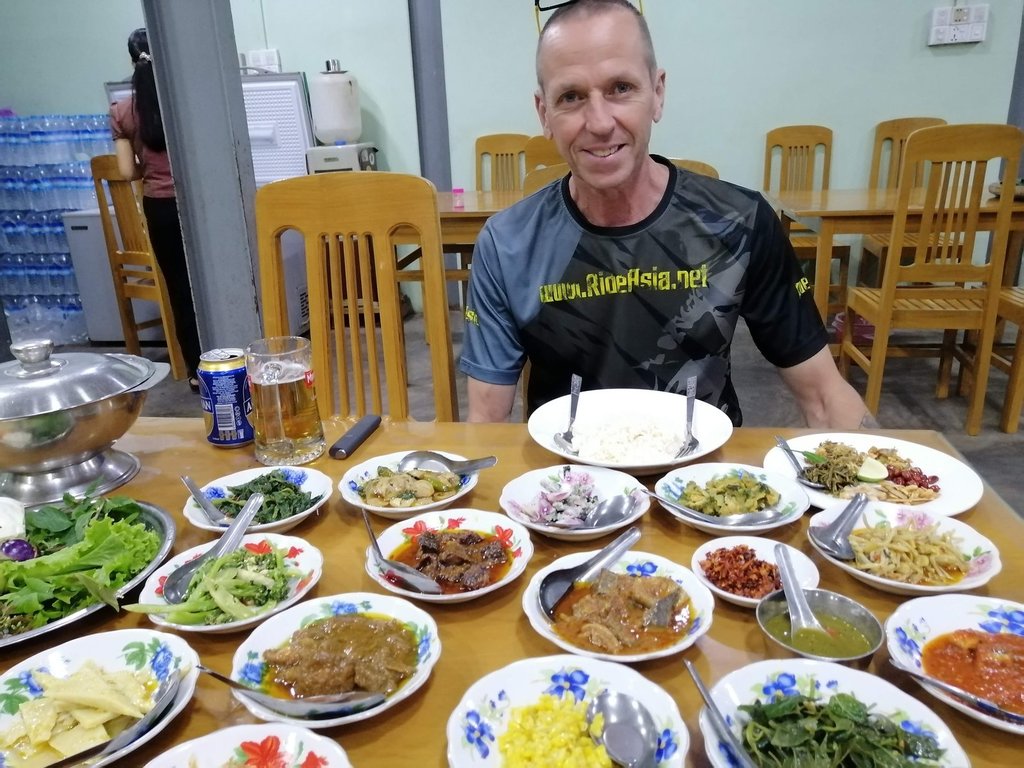 The bill coming to a hefty 320 baht.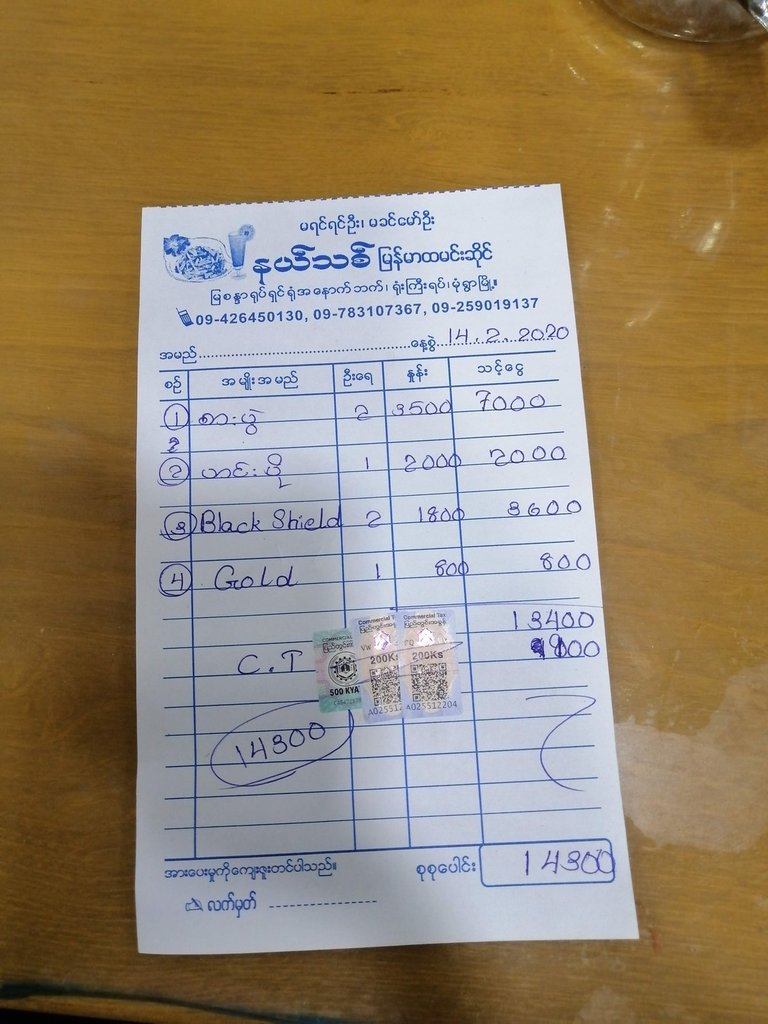 Last edited: