Senior Member
Staff member
Joined

Aug 15, 2012
Bikes

KTM 950SER & EXC, BMW R90S & Dakar, MZ250, BSA B33, Norton 16H, Honda - 500 Fs & X, DRZs, XLs XRs CRFs CT110s etc
July 3rd, we headed out to Dang's place near the 106 / 1184 intersection for a beginner's dirt day. We had myself on the KDX250 2smoke, Deere on a DRZ400 - but with tyres more oriented to roads than off-road, Gordon, Jerry, Mark and Bo on CRFs hired from yours truly, Matt on another 2smoker, JT on the Lifan, Dang on his modded XR250 and Big'nTall was a late arrival with a KTM 250. Ten bikes.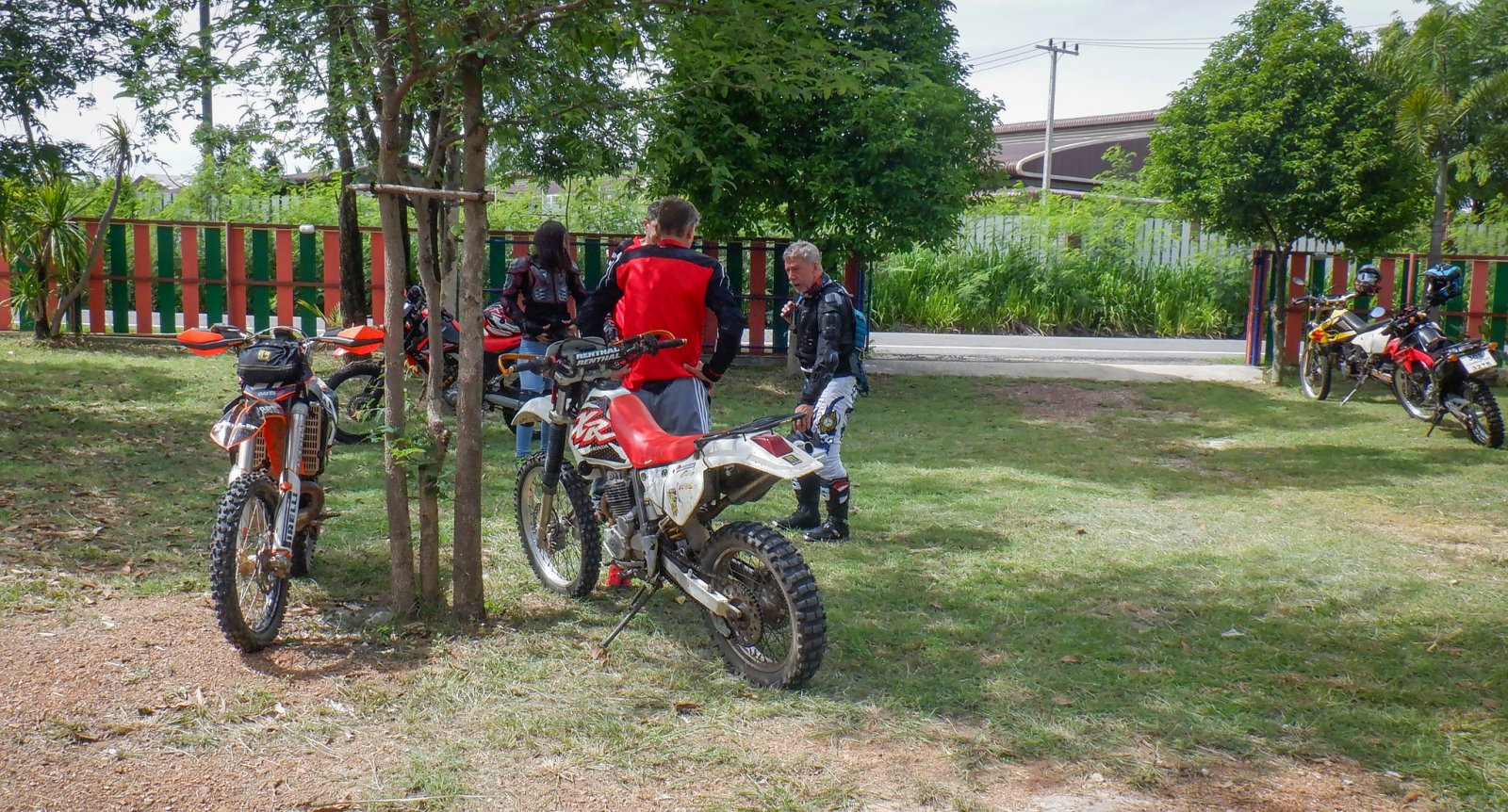 L-R Matt's 300, Bo, Gordon and JT (I think) behind Dang's XR, Jerry and then the DRZ and another CRF - in Dang's yard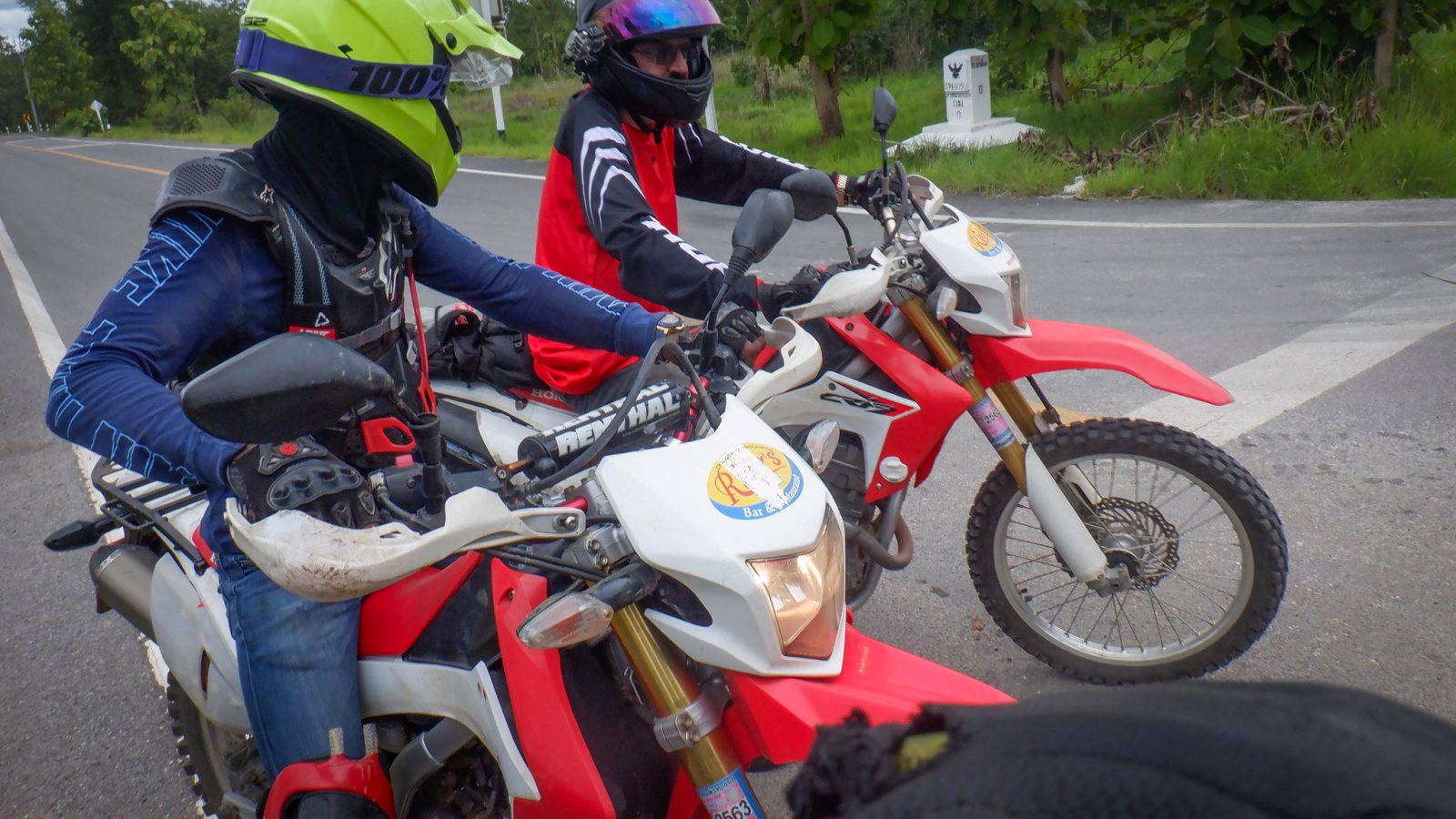 Mark and Gordon
This is starting to look like a bitumen ride... but it wasn't. Big'nTall checking that we had ten bikes exiting from one of the many trails we did. The connecting road bits were short.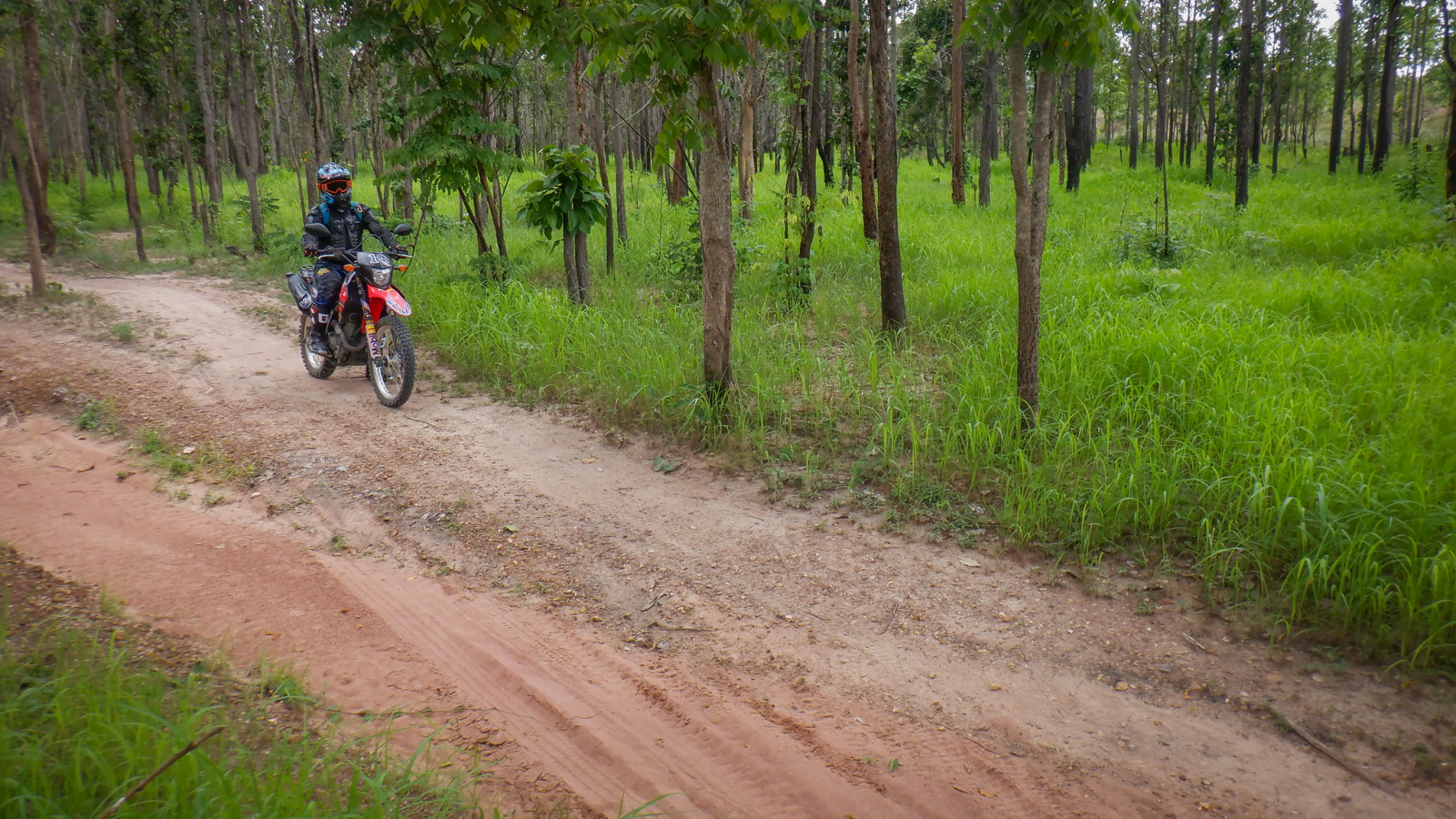 Jerry, on Tum's motard. We'd slipped enduro wheels on for this ride... only to change them straight back afterwards for another road hire. That photo above shows a bit of the sand. The sand was perhaps the biggest surprise for the new to the dirt riders. It takes a while for someone new to sand to believe you when you tell them to go a gear higher and open the throttle. I remember one of the guys on our trip to Cape York in Australia fell off 50 times in the sand before he "got it".... and then he had a ball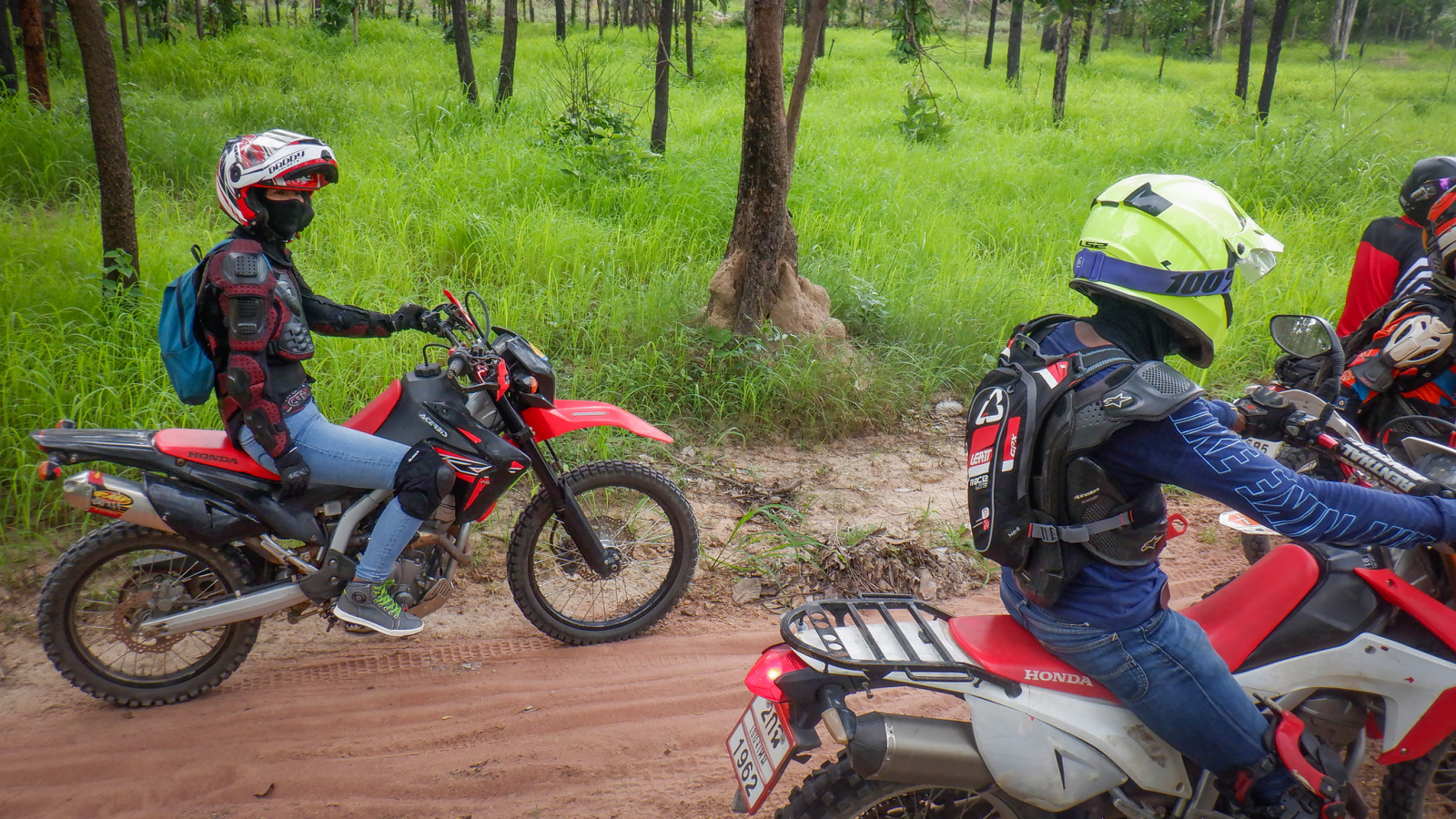 That's Bo, on my CRF with Mark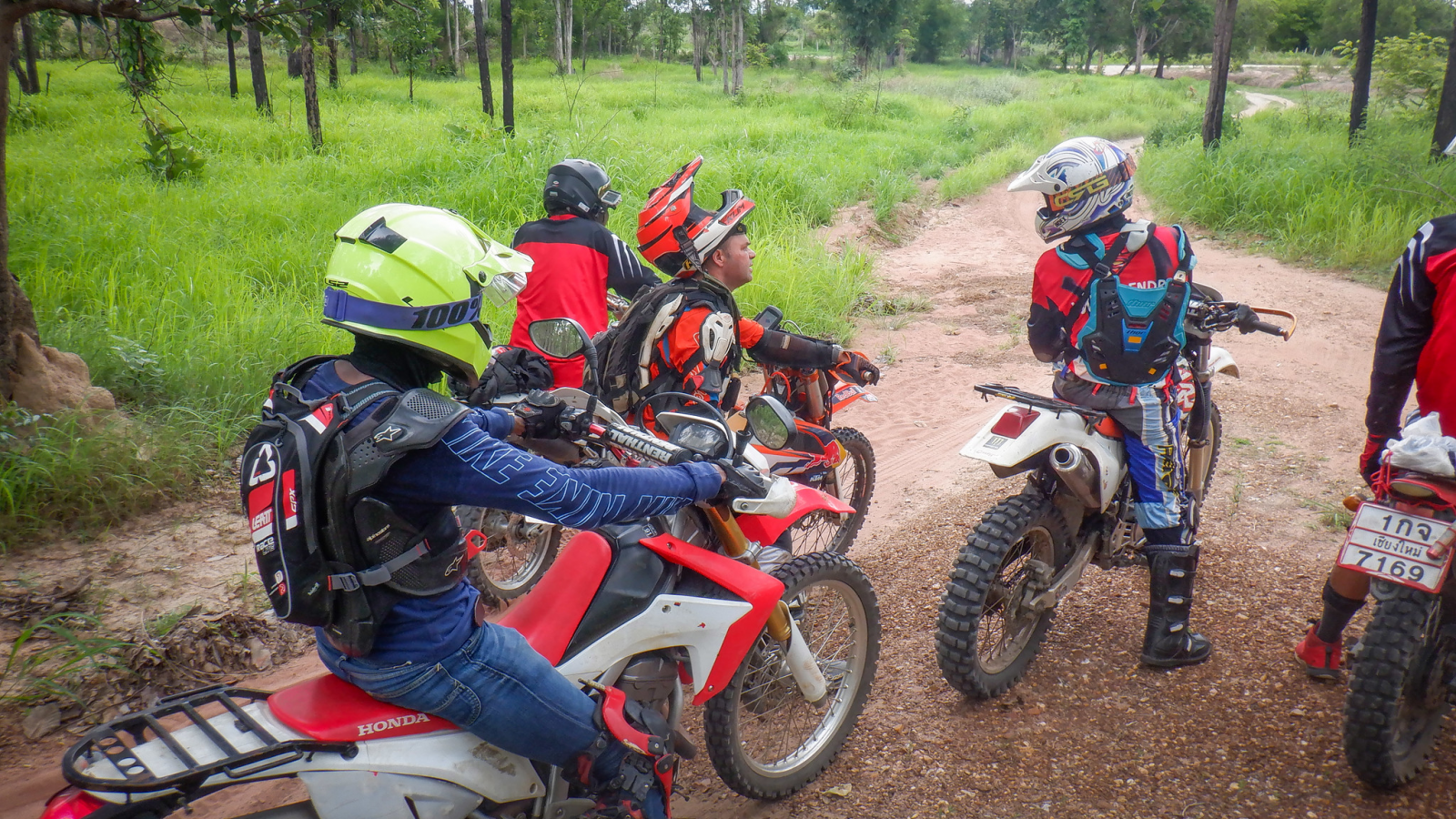 L - R - Mark, Gordon, Big'nTall, Dang and JT.
Deere.

I've got most of the group in that shot above.
That was where we split the group. The novices and the old guys headed back to camp for a beer. Dang, JT and Deere continued on for another hour or two. I've posted video in another thread of Deere capturing his own fall on video. There's a full two hour video of the ride in the bar.... but it's set to commercial music, so I can't throw it on YouTube without attracting adverts.
An over the shoulder shot of Mark, Gordon and then I'm fairly sure Bo on high beam and Jerry, just as we went onto the dam wall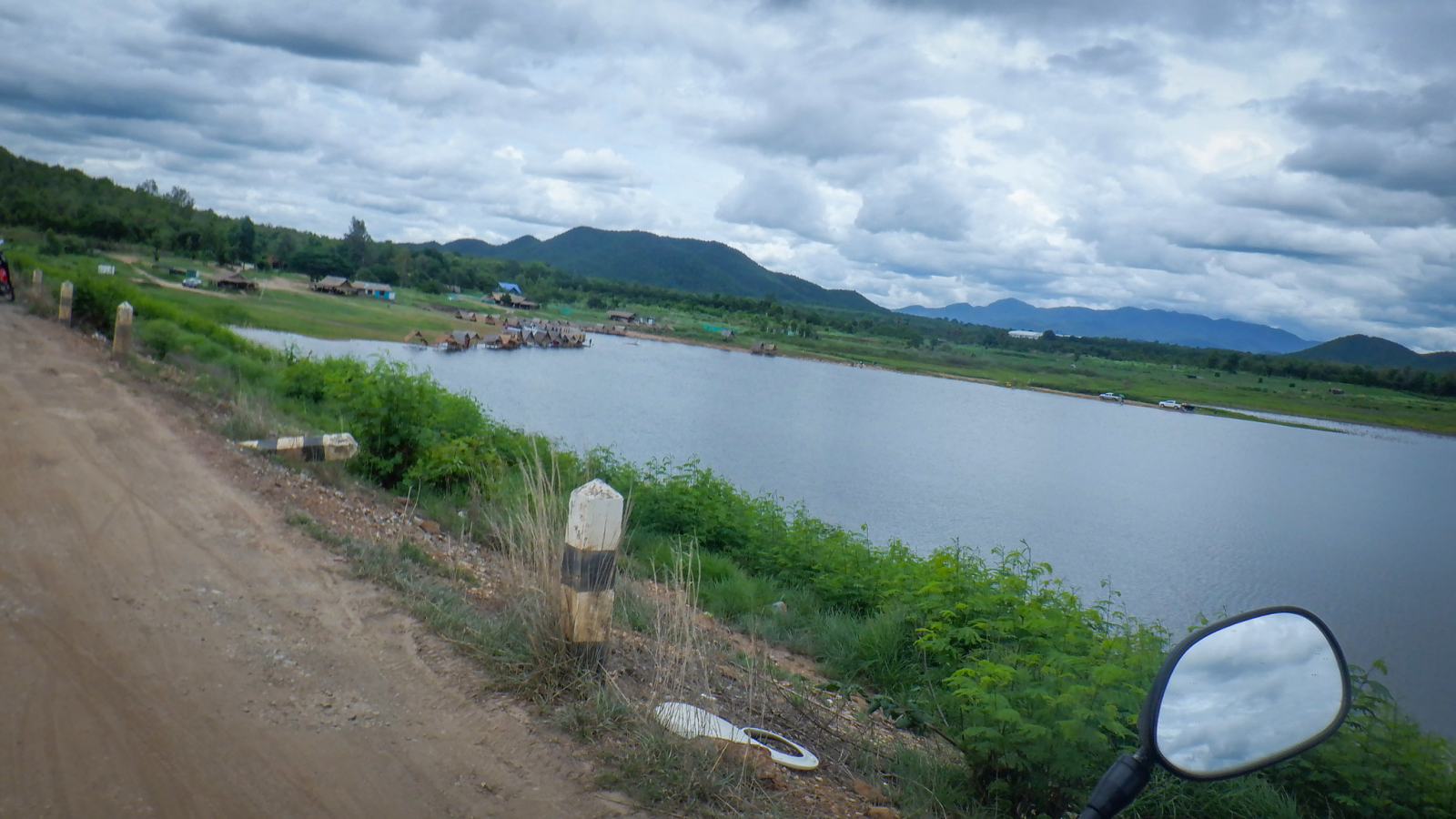 That's the view in the other direction. The lake looked good, despite the overcast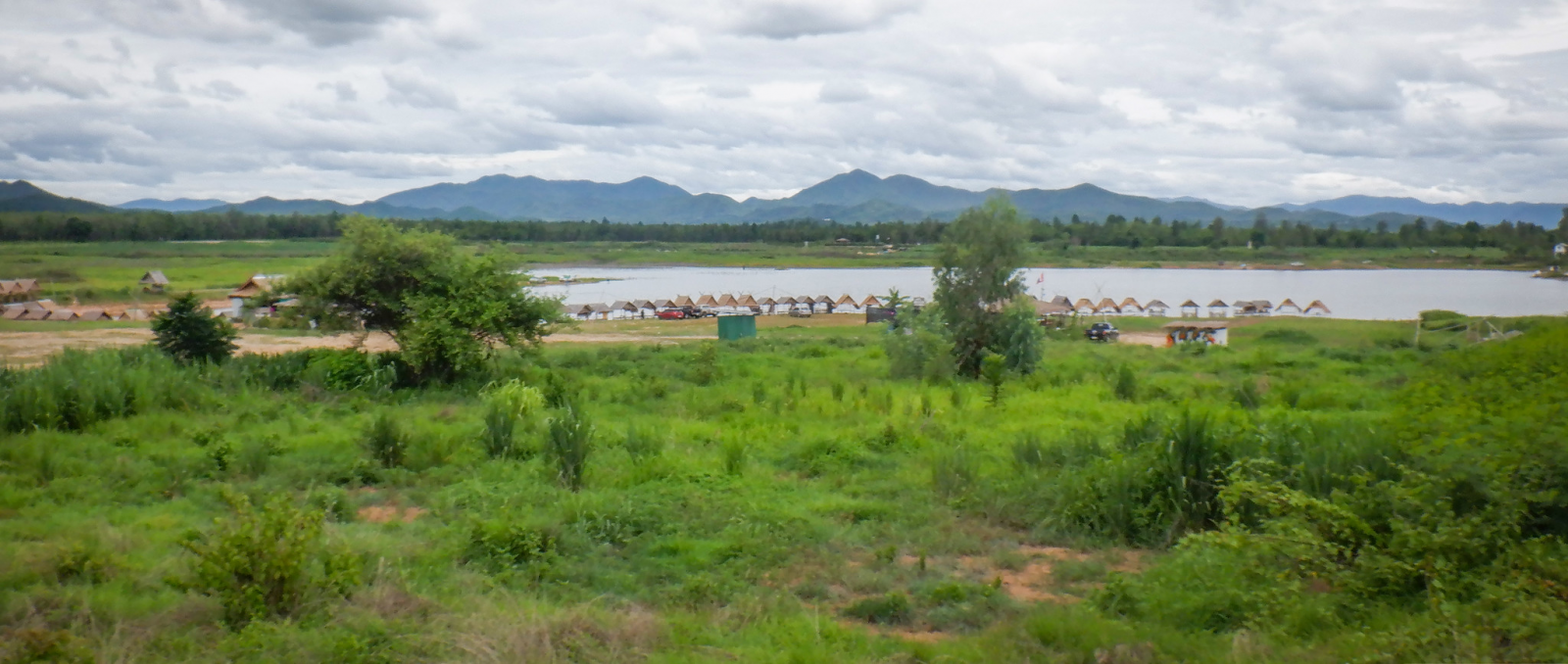 Quiet day at the lake.
We had an enjoyable couple of hours back at Dang's place before heading home