Senior Member
Staff member
Joined

Aug 15, 2012
Bikes

KTM 950SER & EXC, BMW R90S & Dakar, MZ250, BSA B33, Norton 16H, Honda - 500 Fs & X, DRZs, XLs XRs CRFs CT110s etc
We ride pretty much every week and this week was no exception. There were two rides leaving from Rider's Corner at the same time - and amazingly, we ended up meeting at the 107 / 1095 intersection towards the end of the day... and we arrived back at our target time, in order to watch the MotoGP racing. We couldn't have timed it better - arriving back during the Moto3 warmup lap.
Here's Deere, doing pre-ride prep on our bikes (we had 2 x 500X and 1 x 500F on the ride) and some of the Club bikes ( Ducati Monster and Panigale V4S, Yamaha FJ-09, Husky 701). Kevin was headed the other way on a 650 Honda.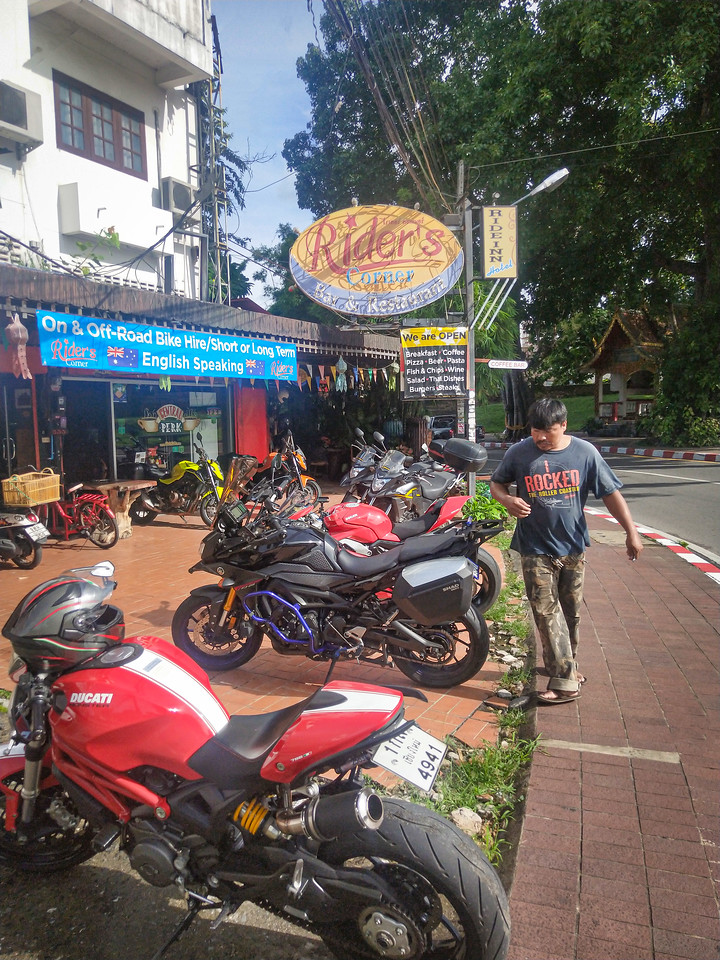 Our route is below: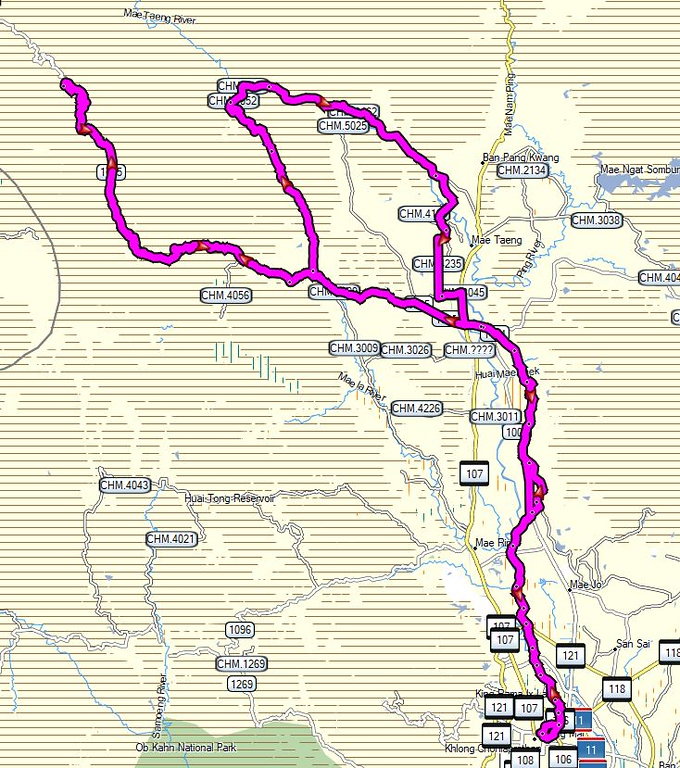 We took our favoured Ping River & Canal route up to where the 1414 intersects the 1001 and then rendezvoused with an errant member, who shall remain nameless.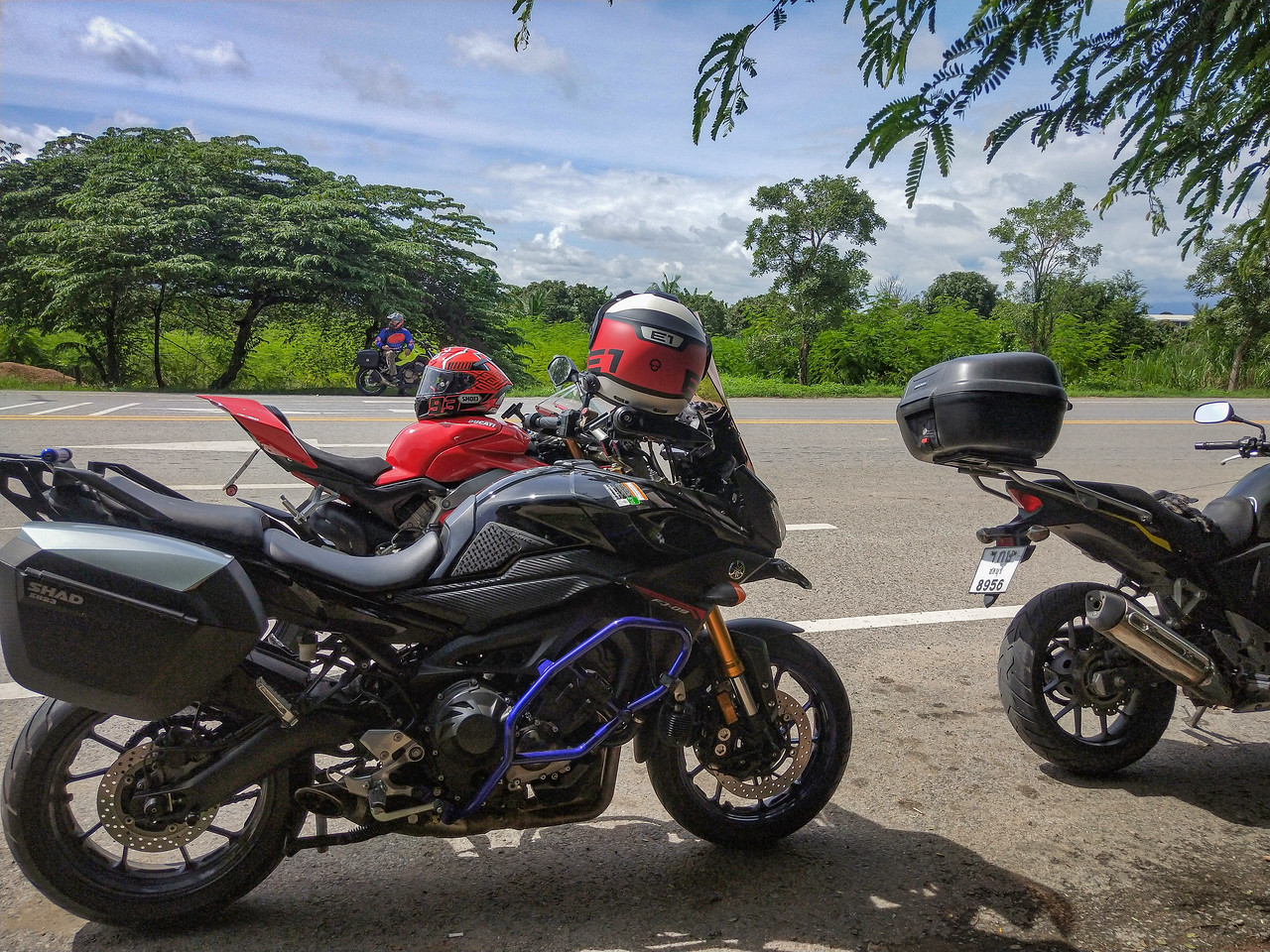 Waiting for the 107 lights. That Canal route is so much nicer than the 107 jungle

Two new members this ride, Ivan (white shirt) and Alexandre (below)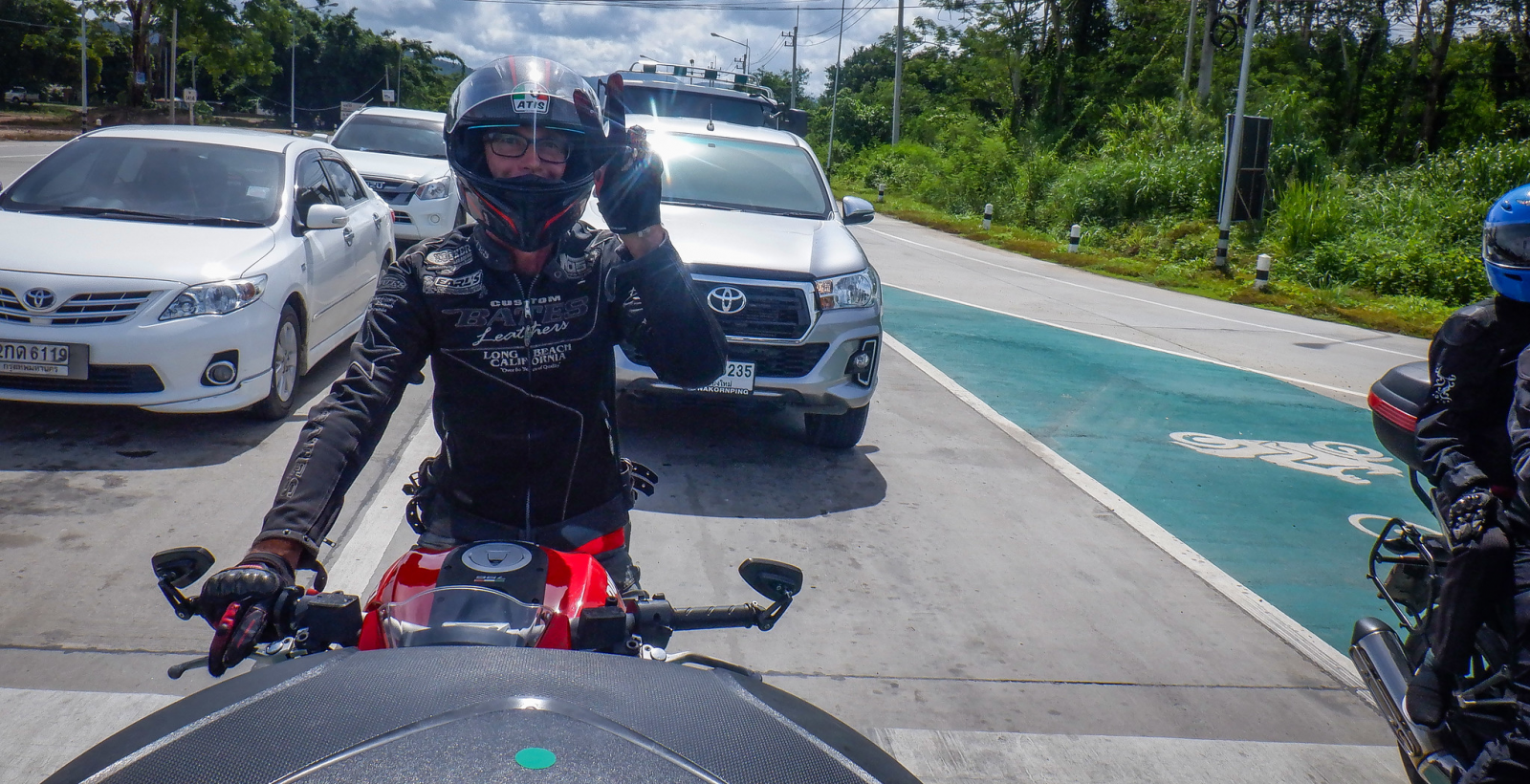 We made it over the first hump and the Panigale decided to fling it's numberplate. Deere retrieved it - but didn't realise the tax label had come off too. Never mind, we stopped and picked that up on the way home.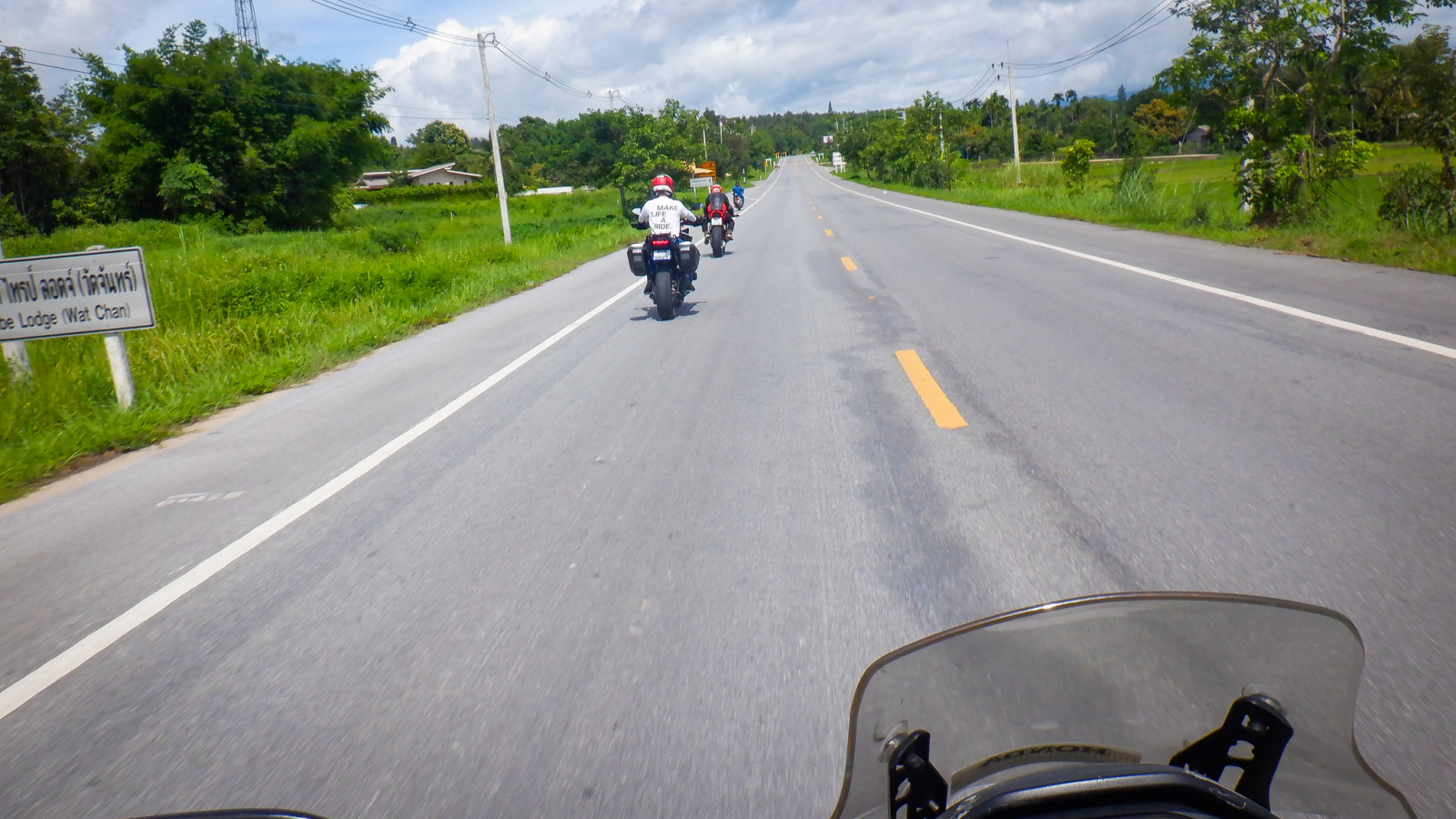 Lovely day for a ride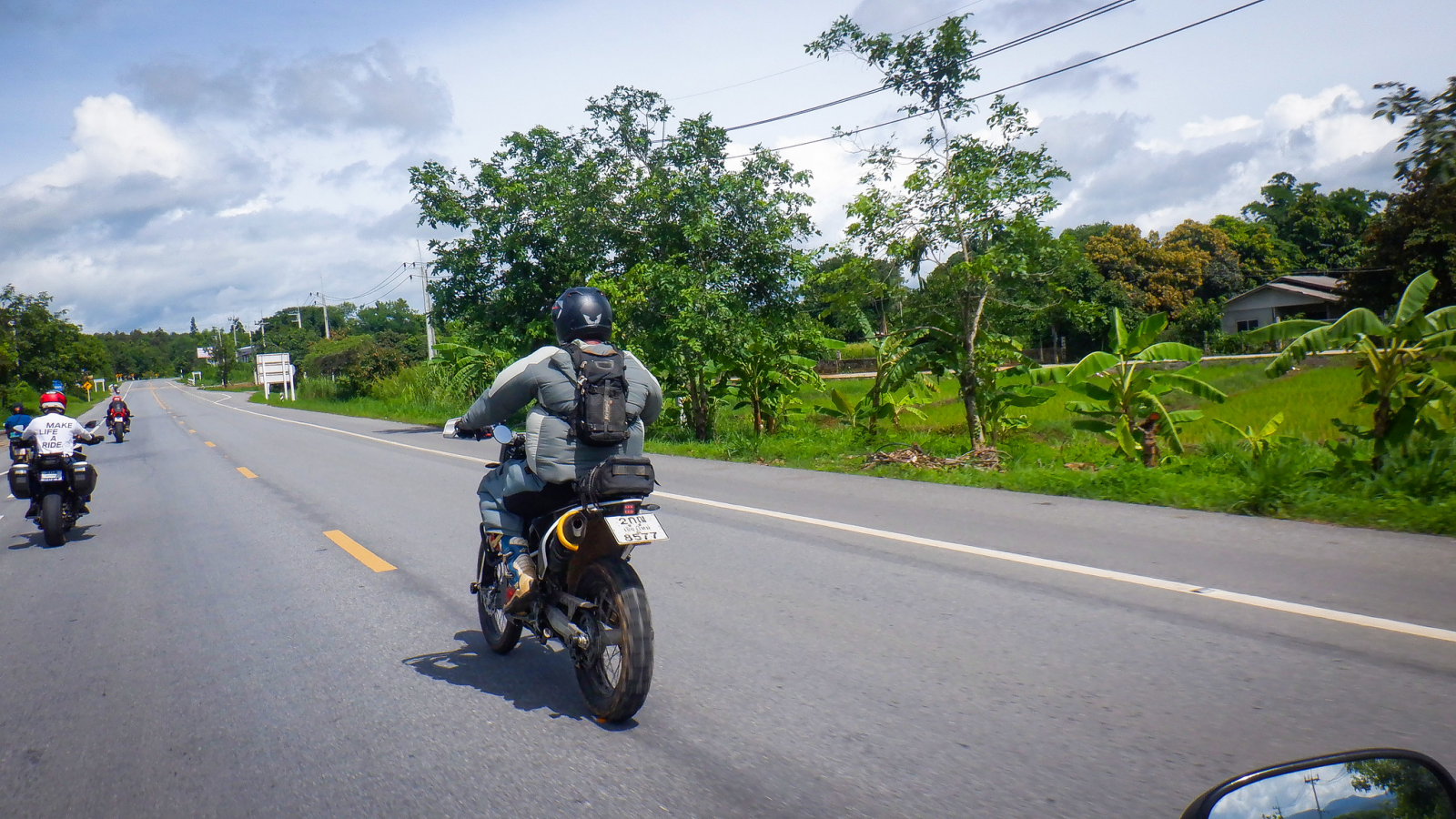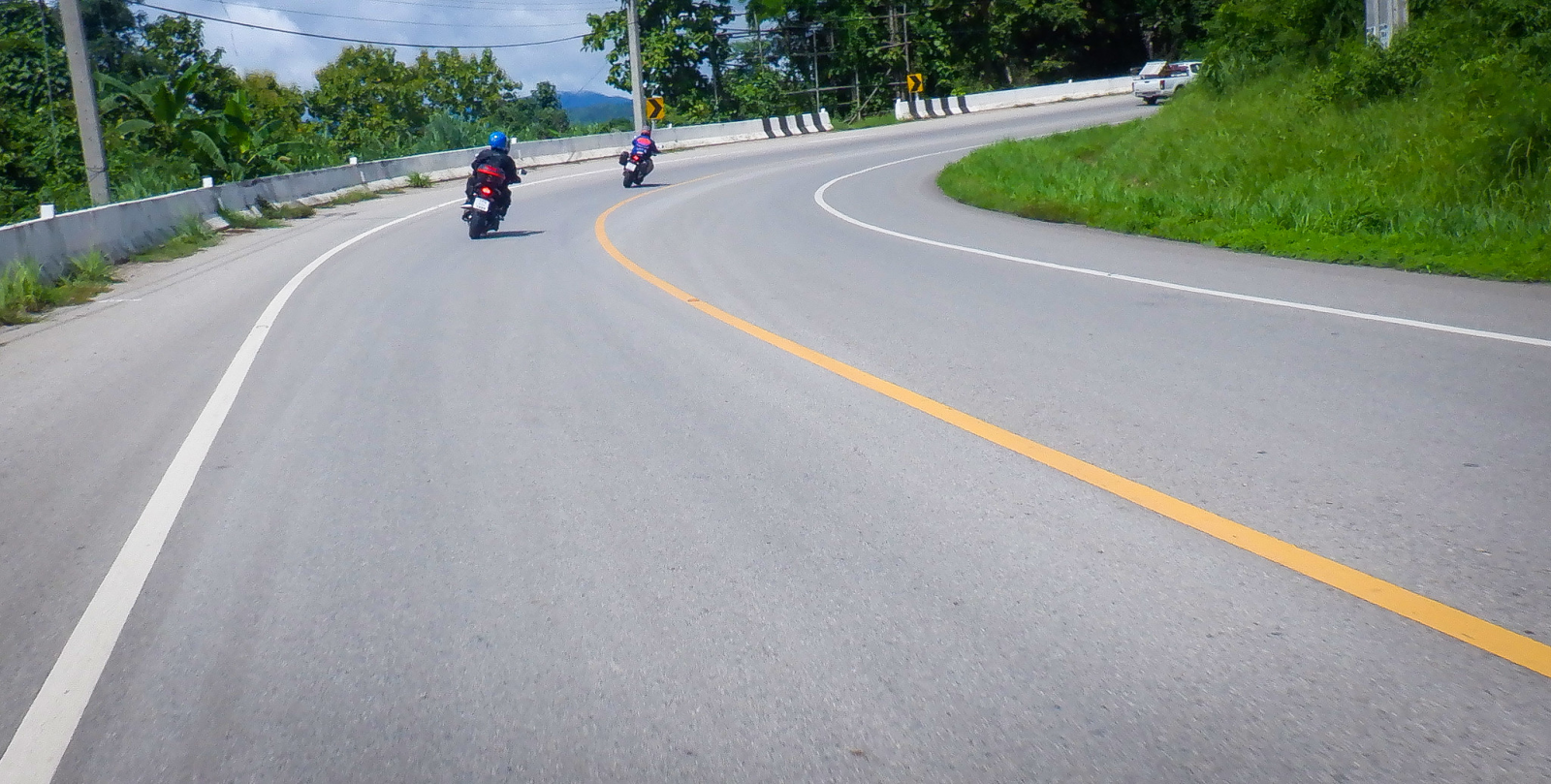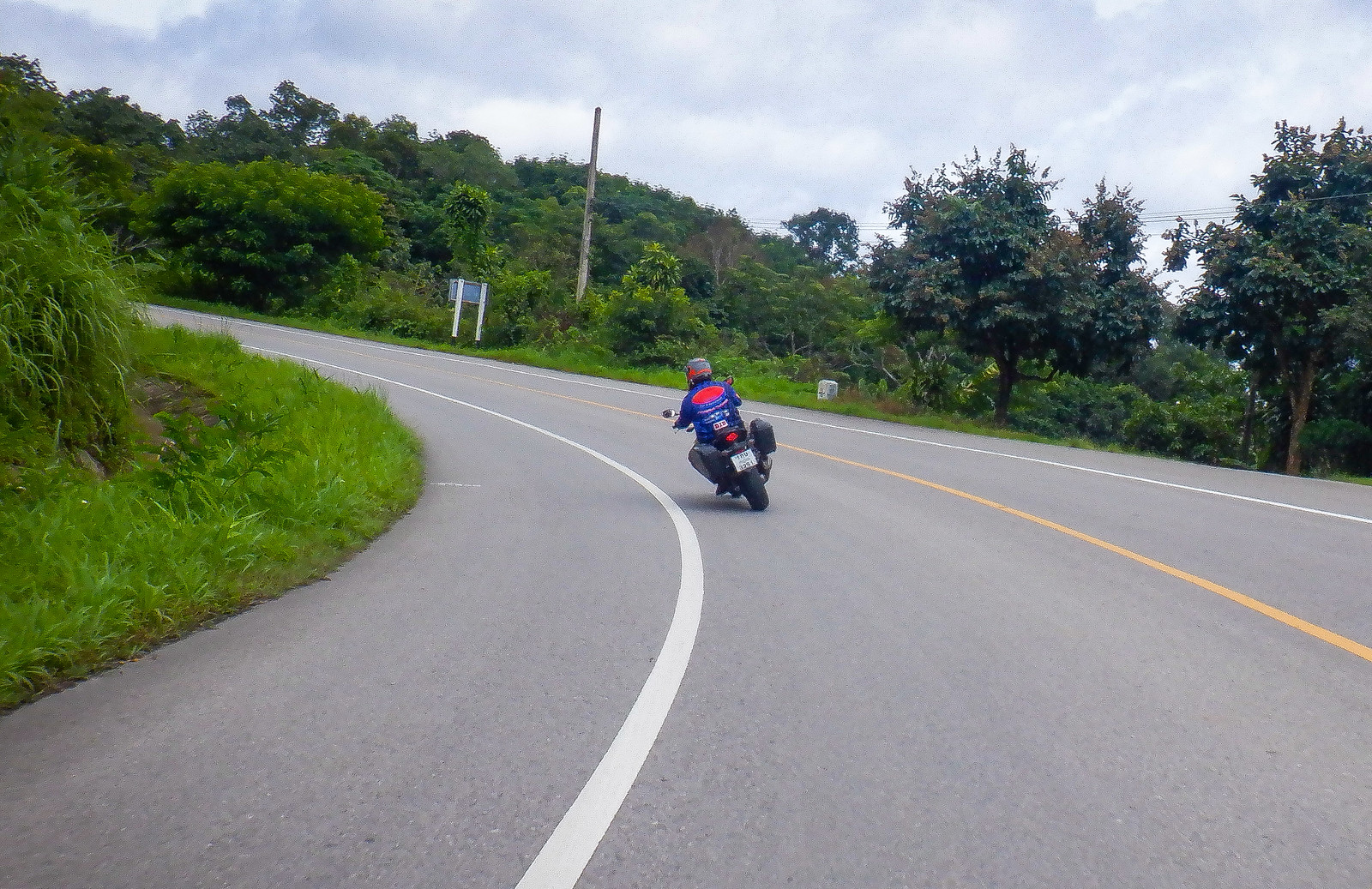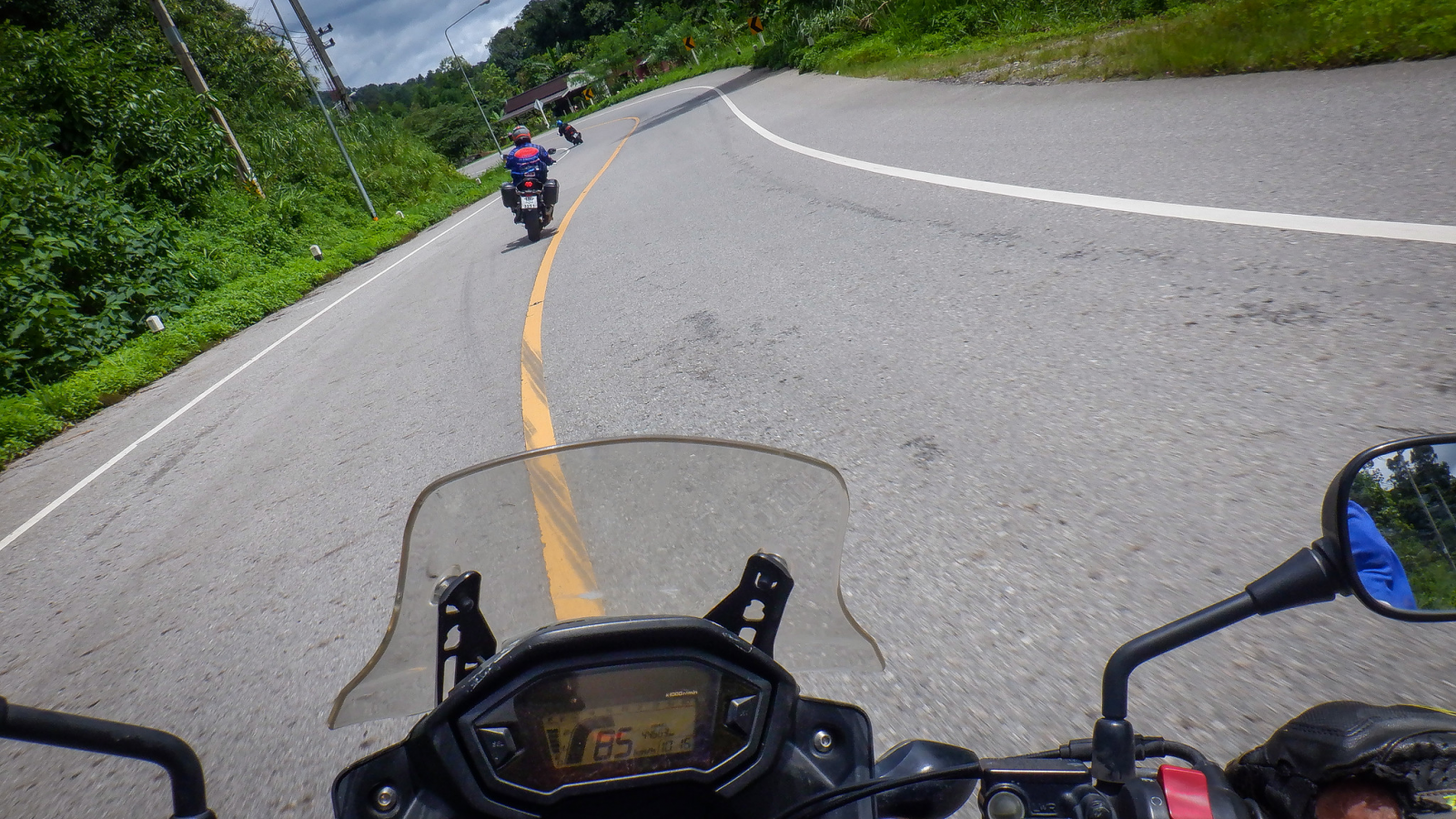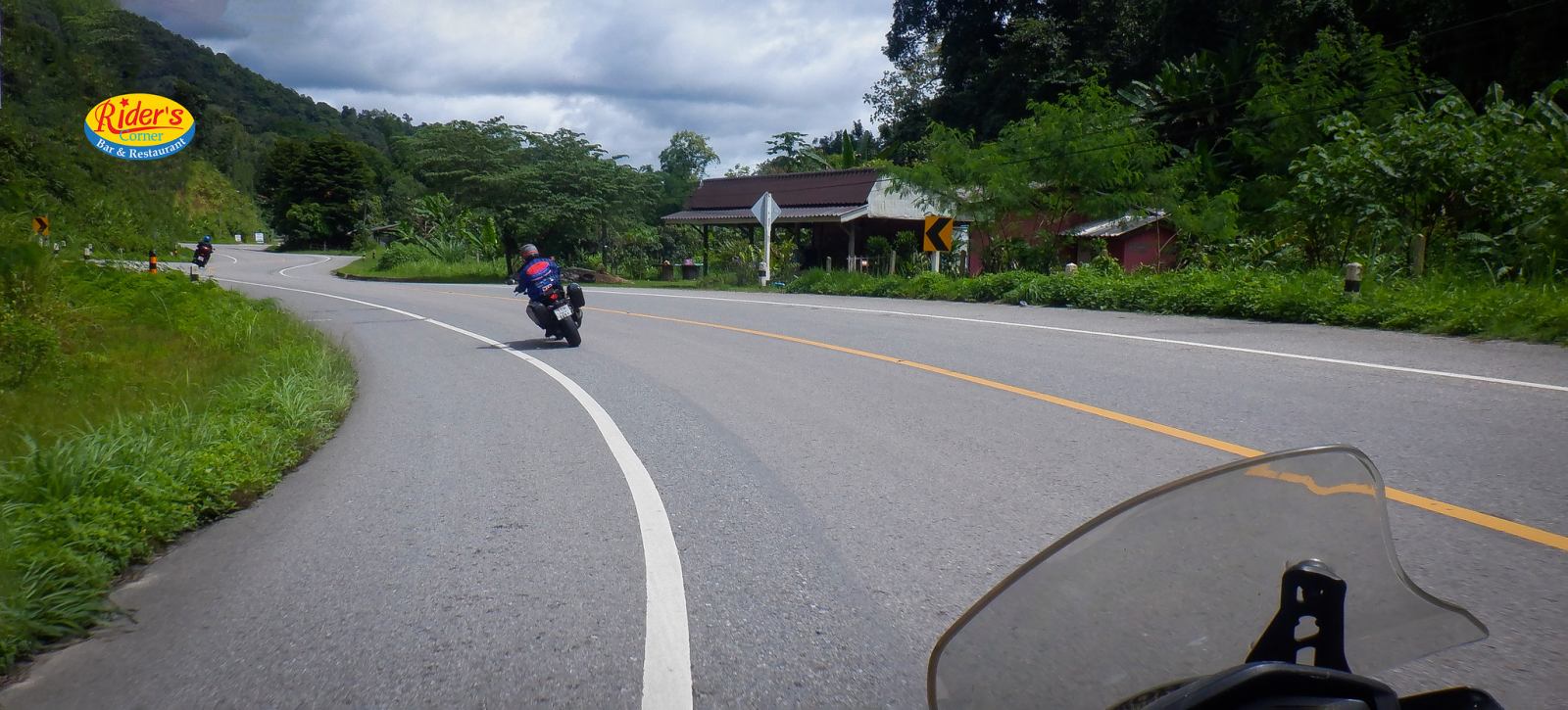 Concentration....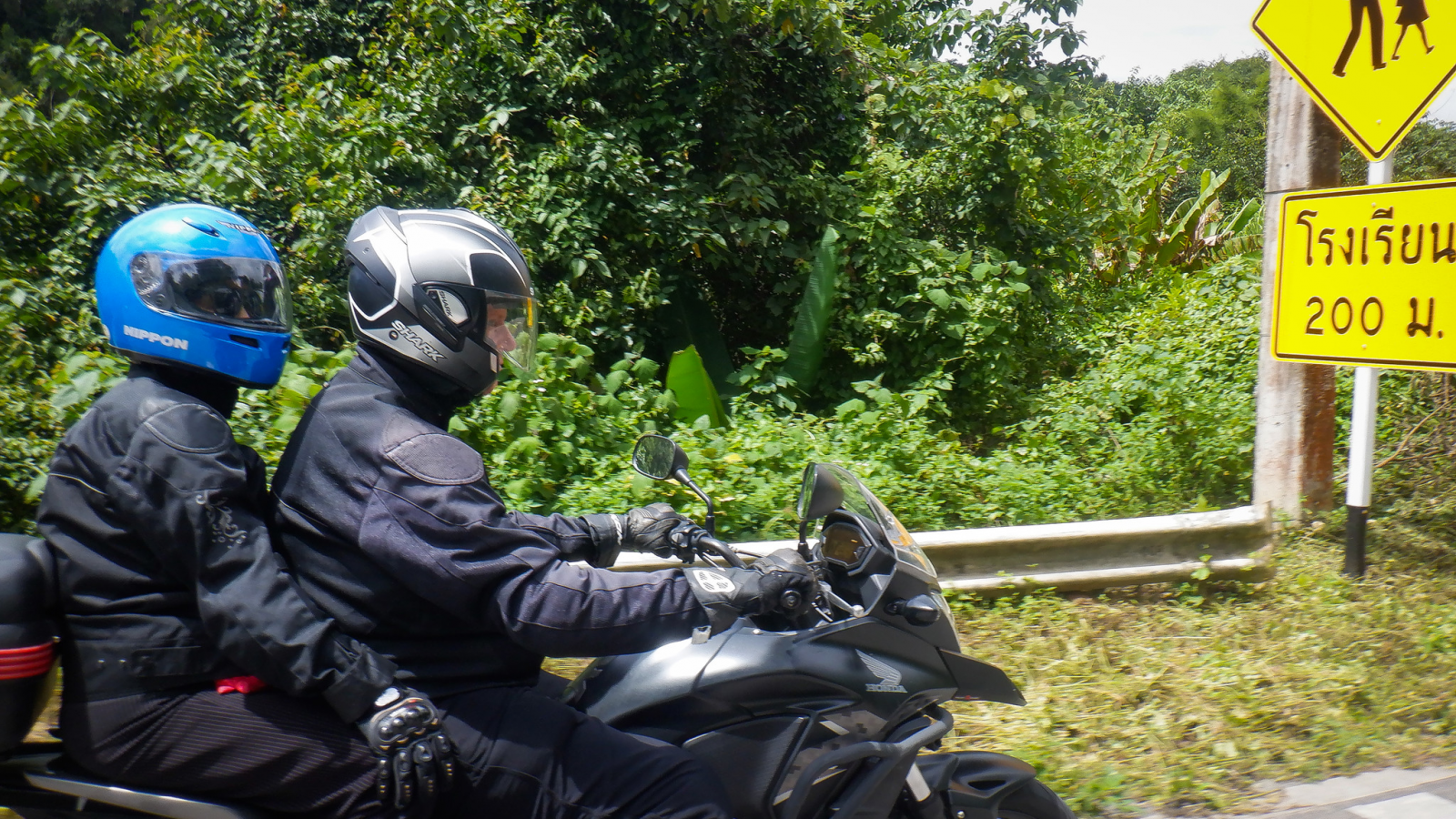 Distraction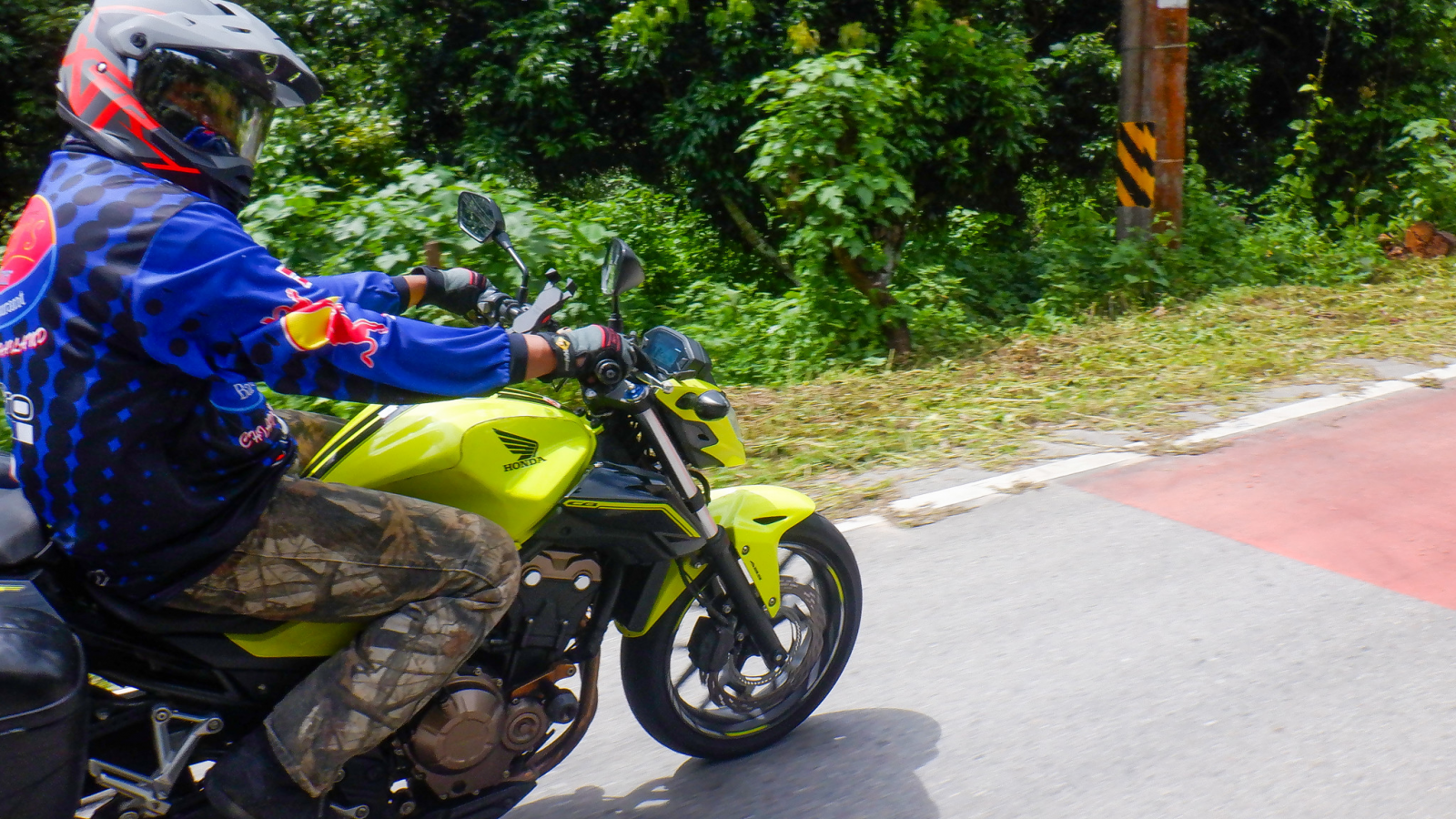 It's a thoroughly pleasant road - when there's no silver buses making life unpleasant for everyone else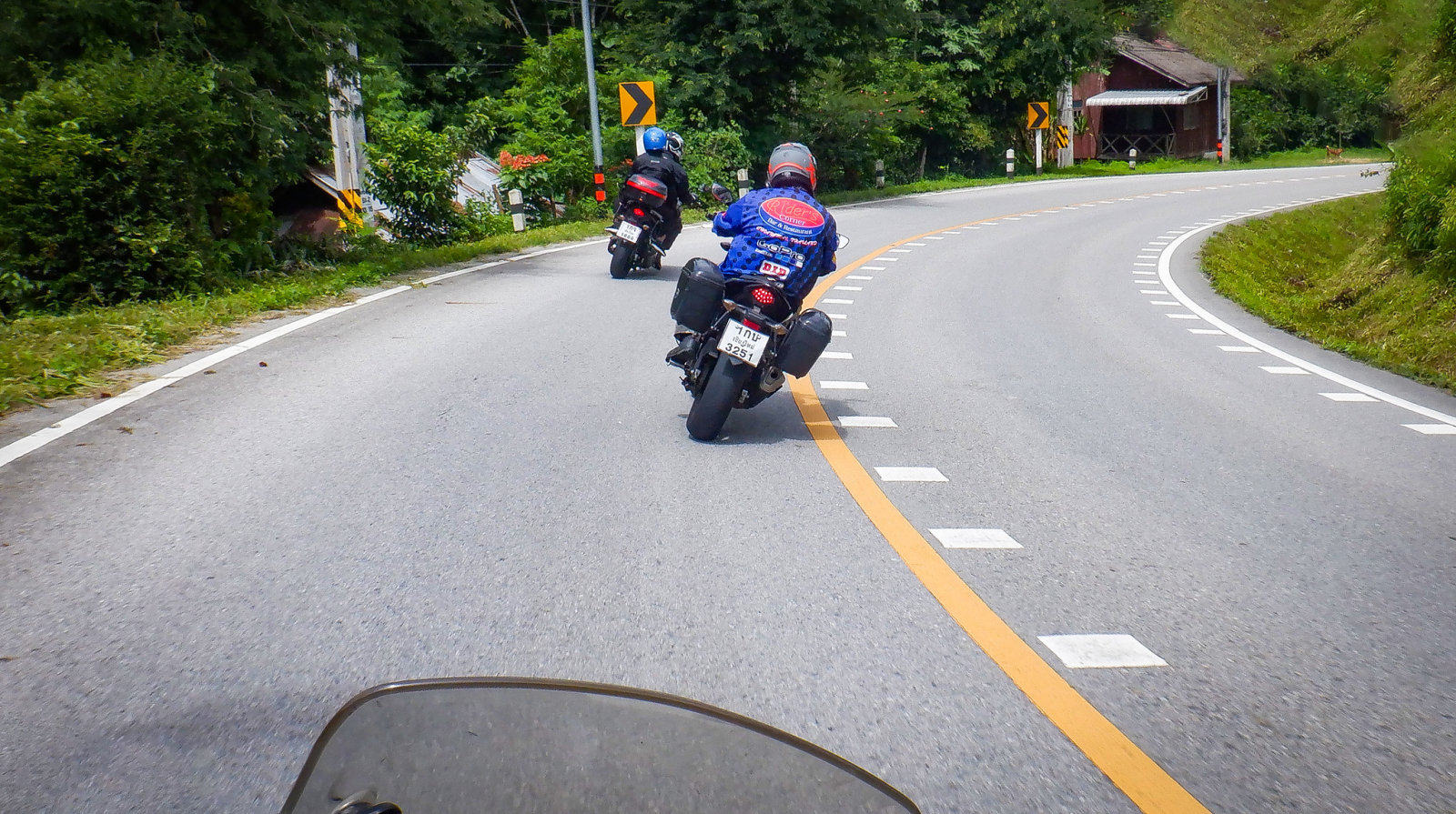 ... and it was coffee at the Witch's