Senior Member
Staff member
Joined

Aug 15, 2012
Bikes

KTM 950SER & EXC, BMW R90S & Dakar, MZ250, BSA B33, Norton 16H, Honda - 500 Fs & X, DRZs, XLs XRs CRFs CT110s etc
The Ulysses Club Thailand is a social club for motorcyclists over the age of 40 affiliated with the Ulysses Club Inc which is the largest social club in Australia.
The original suggestion for the club was for over 50's motorcyclists, which was soon lowered to over 40, and was put forward in a letter by Stephen Dearnley published in the August 1983 issue of Bike Australia. Stephen had initially responded to some comments by 'Wrench McTaggart', aka Grant Roff, who had suggested to an over 50's rider; "Hasn't anyone ever told you about growing old gracefully ..." The inaugural meeting was in Sydney on 6th December, 1983 with five founding members.
There are also Ulysses Clubs in New Zealand, South Africa, Germany, France, Great Britain, Vietnam, Norway, Namibia, The Netherlands, Switzerland, The Kingdom of Cambodia, Zimbabwe, Cuba and Botswana. We often have members from overseas join us at our weekly social meetings (well, we used to, before Covid).
"Ulysses" describes the spark for adventure which you seek through riding motorcycles. The name comes from a poem of the same title by Alfred, Lord Tennyson. It tells the tale of the great Greek hero Ulysses, now middle-aged and securely in charge of his kingdom of Ithaca, who is becoming bored in retirement and longs to go adventuring again with his shipmates of old. Sound familiar? It describes very well the sort of person who still has enough spark to go on riding into middle and later years.
We ride regularly - on average once a week for the past year - sometimes twice a week and currently, every day - delivering 180-200 packaged meals for the homeless and needy. We also engage in social intercourse on Wednesday nights, at Rider's Corner in Chiang Mai. The long table there was added specifically tor such meetings and has had to be extended to cater for the growth in the club (membership has doubled in the past year)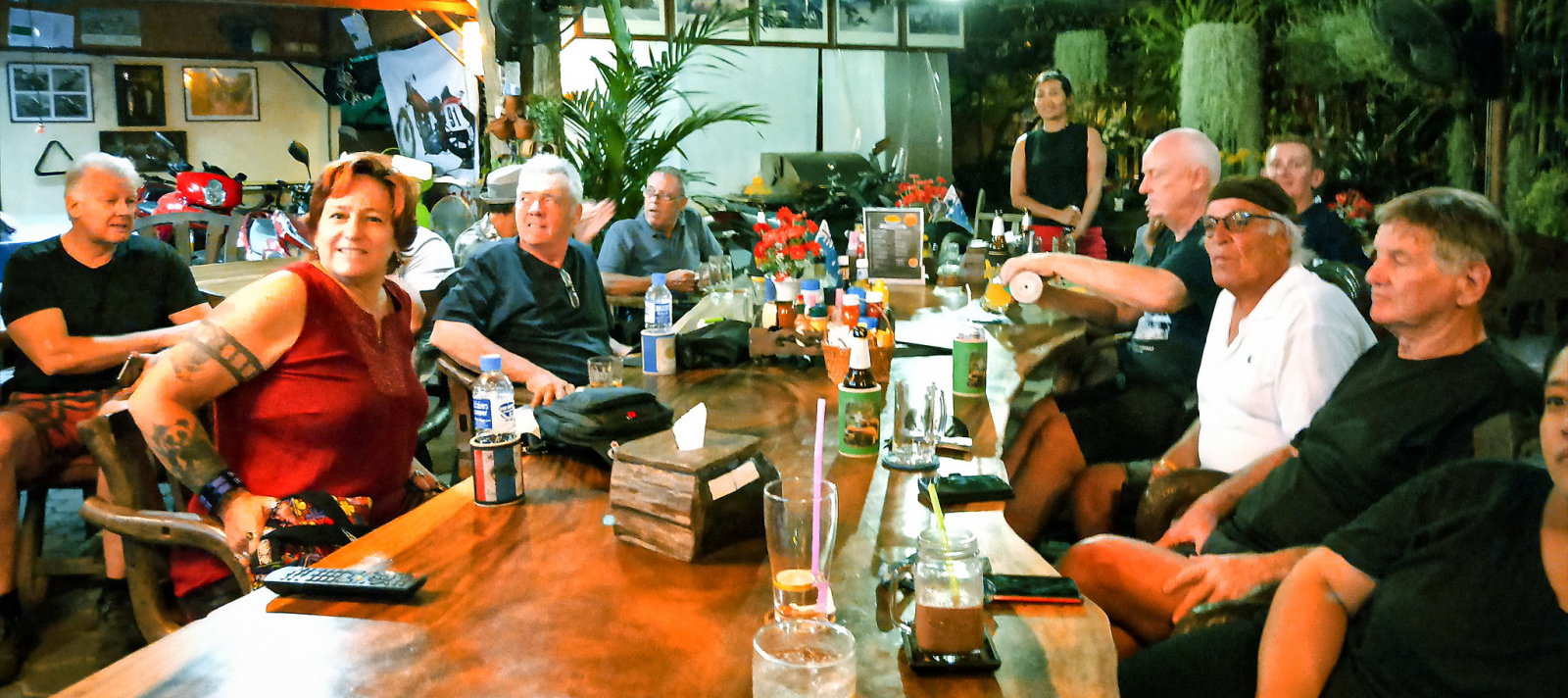 A separate thread will be used to gather together some of the ride maps that we've been doing. Additional resources such as GPX files will be made available at a later date. Our objective is to facilitate and develop safe enjoyment of the fantastic riding environment that we have here in Northern Thailand.
Ride preparations. We encourage non-members to join our rides.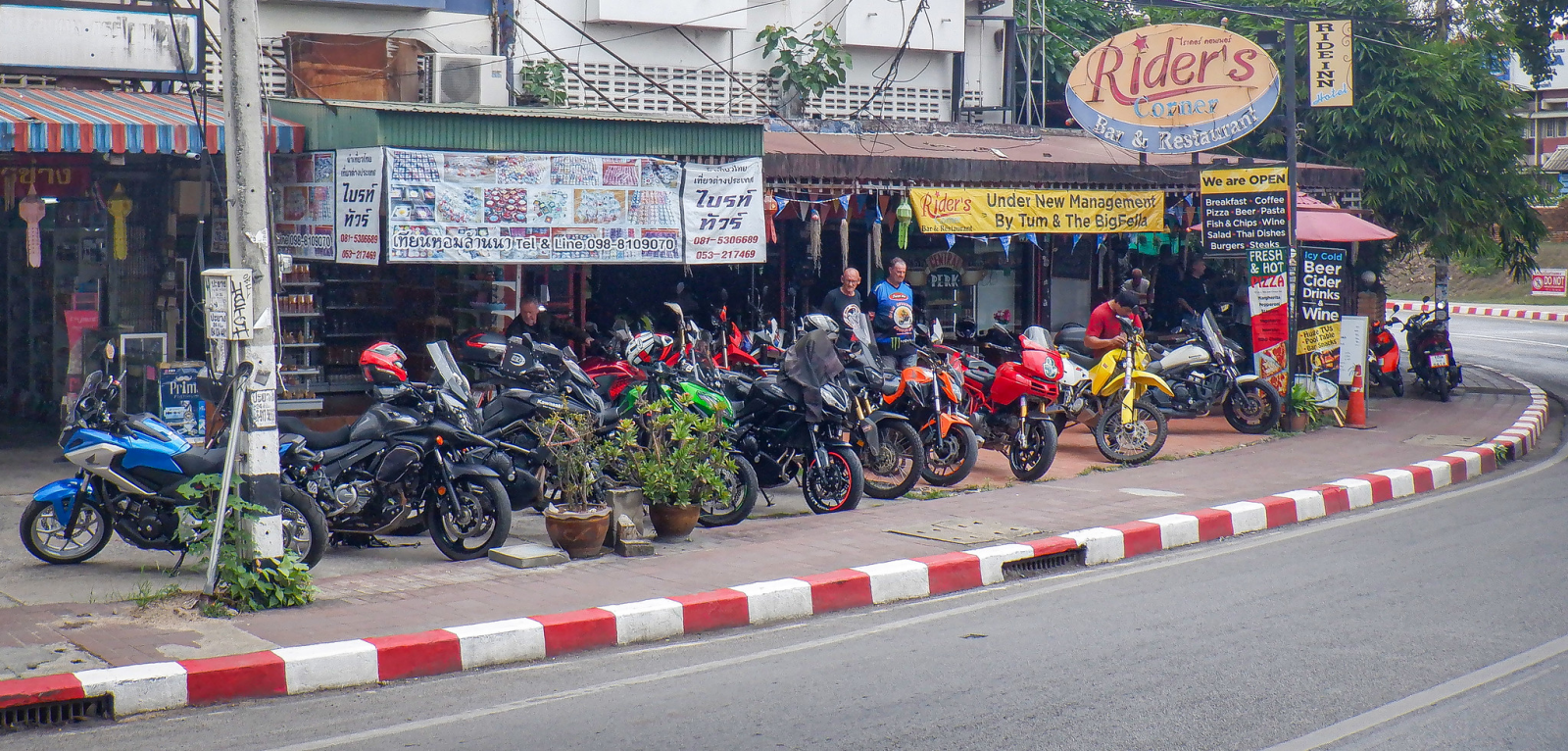 This was a three and a half day ride, with 11 bikes for two of those days (including 2 postie bikes travelling Australia to Germany). It was back road (1349 etc) to Pai, next day to Mae Hong Son, then 3 of the bikes did the Elephant Trail and other dirt trails to Mae Chaem, then home.
A full album of ride photos was made publicly available on Smugmug. We will include full ride reports on RideAsia.net in future
We have one member who seems to never have to buy his own beers. Deere rides either Lead or Sweep and has been an invaluable help to the members of the club (of which he is the only member under the age of 40). He's always there to help and help he does.