Joined

Dec 30, 2015
Location
Bikes

Ducati Multistrada, FE450, CRF300
Moto Bistro...
And the plan was hatched, Maew with the hat on backwards was in ready to ride, on a barrowed bike, should be interesting... I knew he would be severely hungover but being the military man he is I also knew he would punish himself to keep his word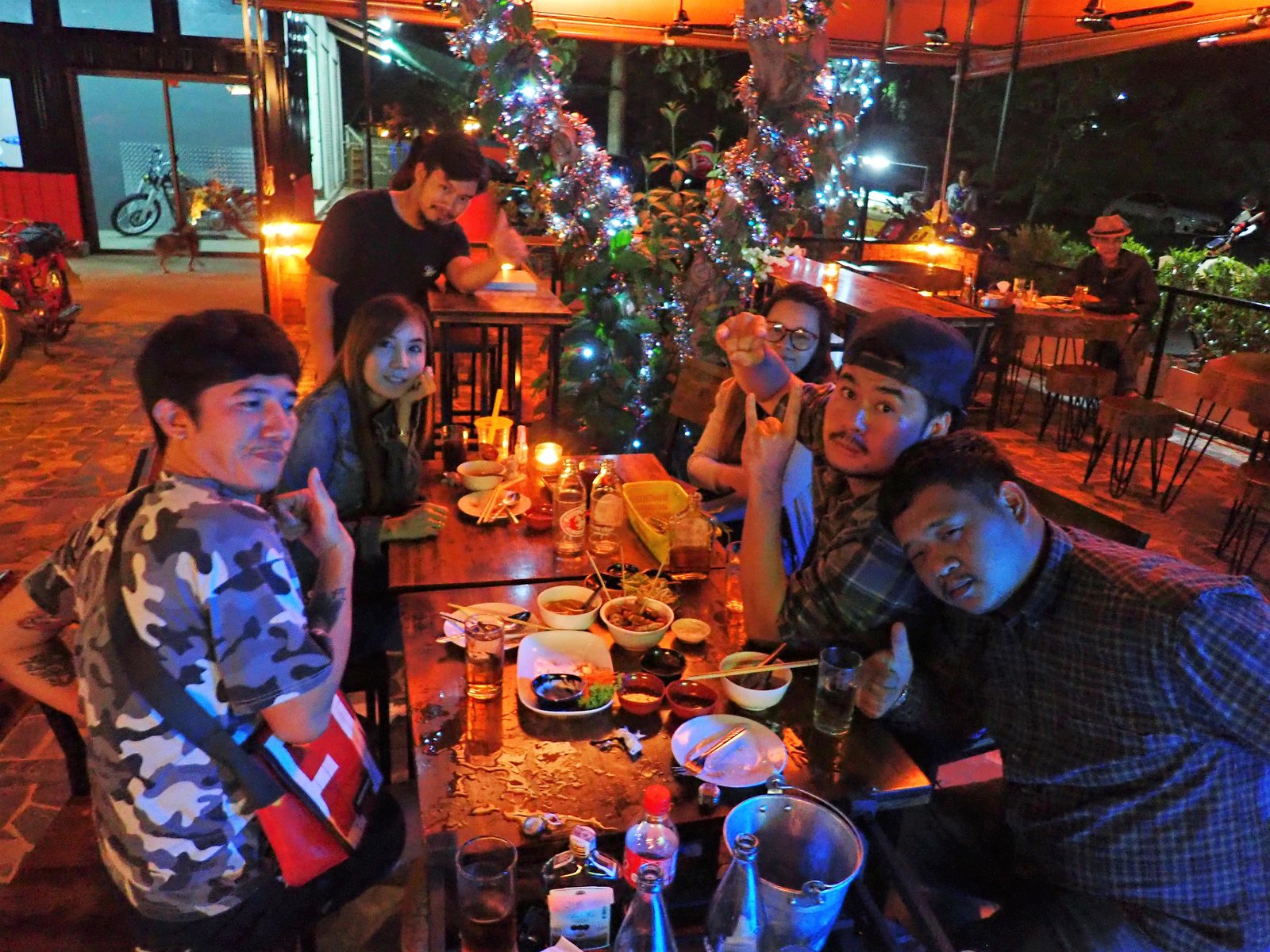 Waiting for Maew to show up... We ended up heading out about an hour late but better late than never.
Fueling up off the 1269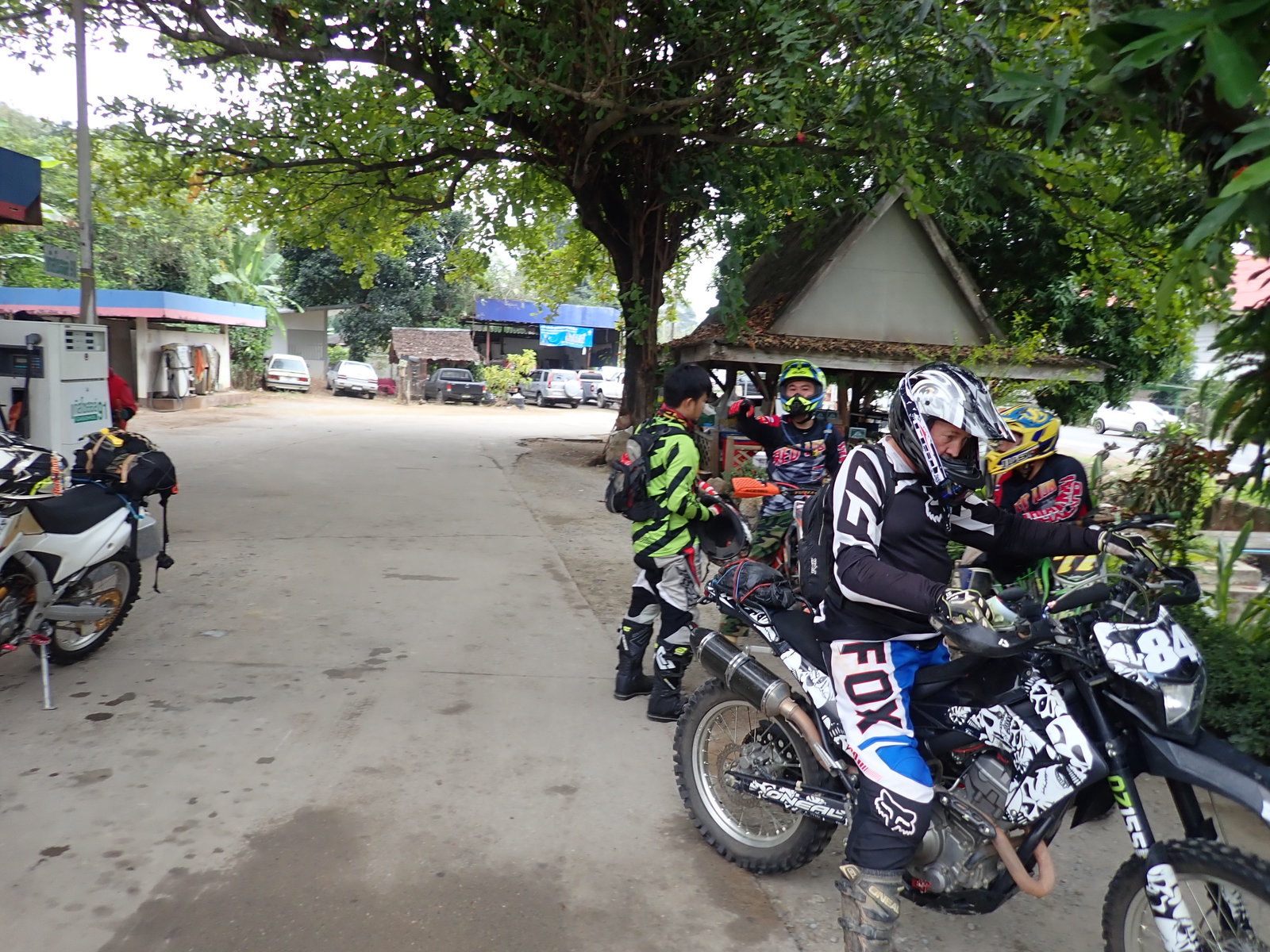 The guy talking me into another route. I guess the buddha foot print trail is off limits now. I had planned on going up Buddha's foot print to Doi Pui and then down LMS or Bamboo.
Thumpun was a great rider and had great knowledge of the trails. The trails were slick as snoot making it pretty sketchy on the down hills
Thump was hauling ass on the little 150. I did some serious bush whacking, drifting off the trail in the mud a couple time trying to keep up with him.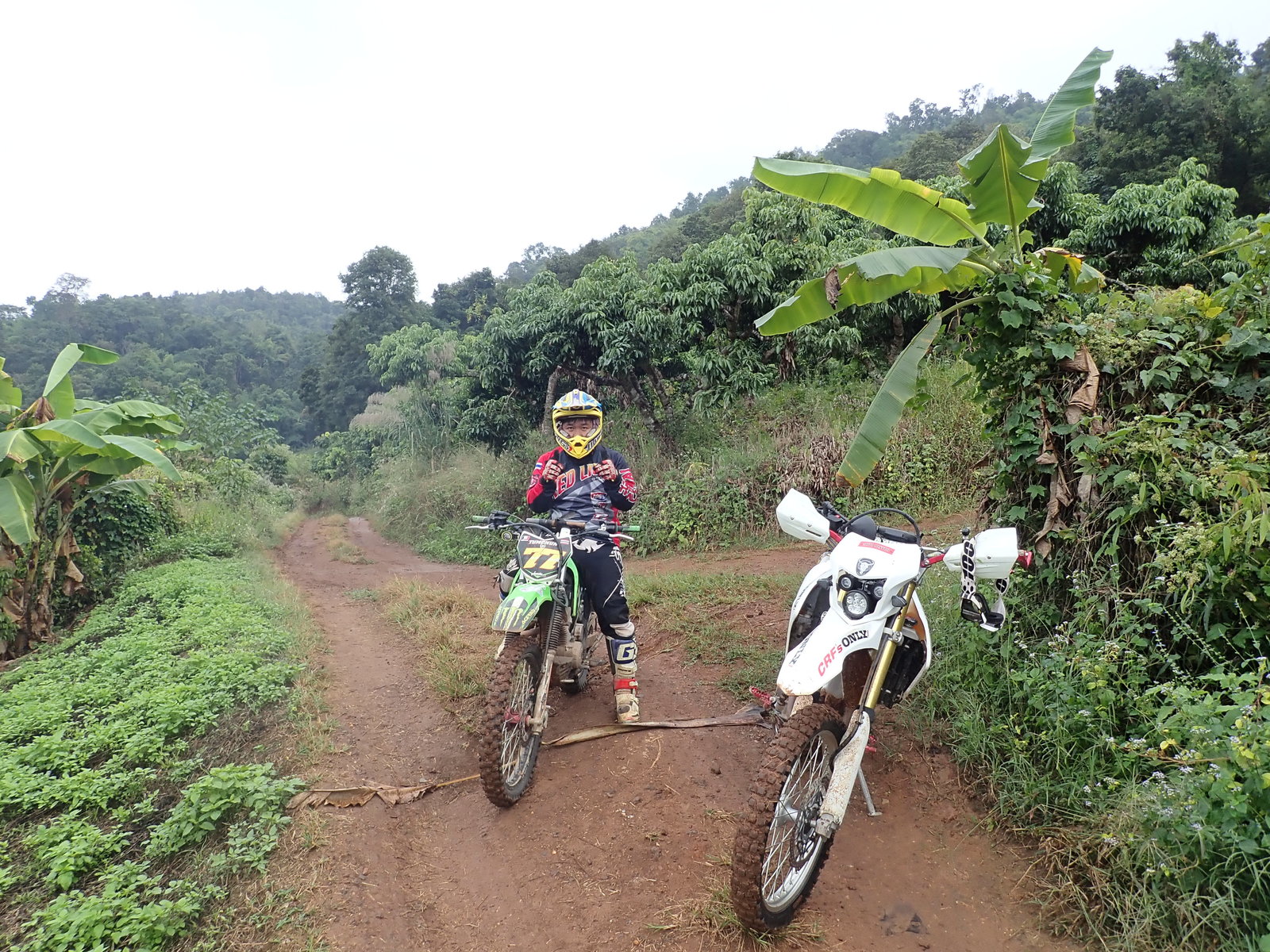 Waiting on the guys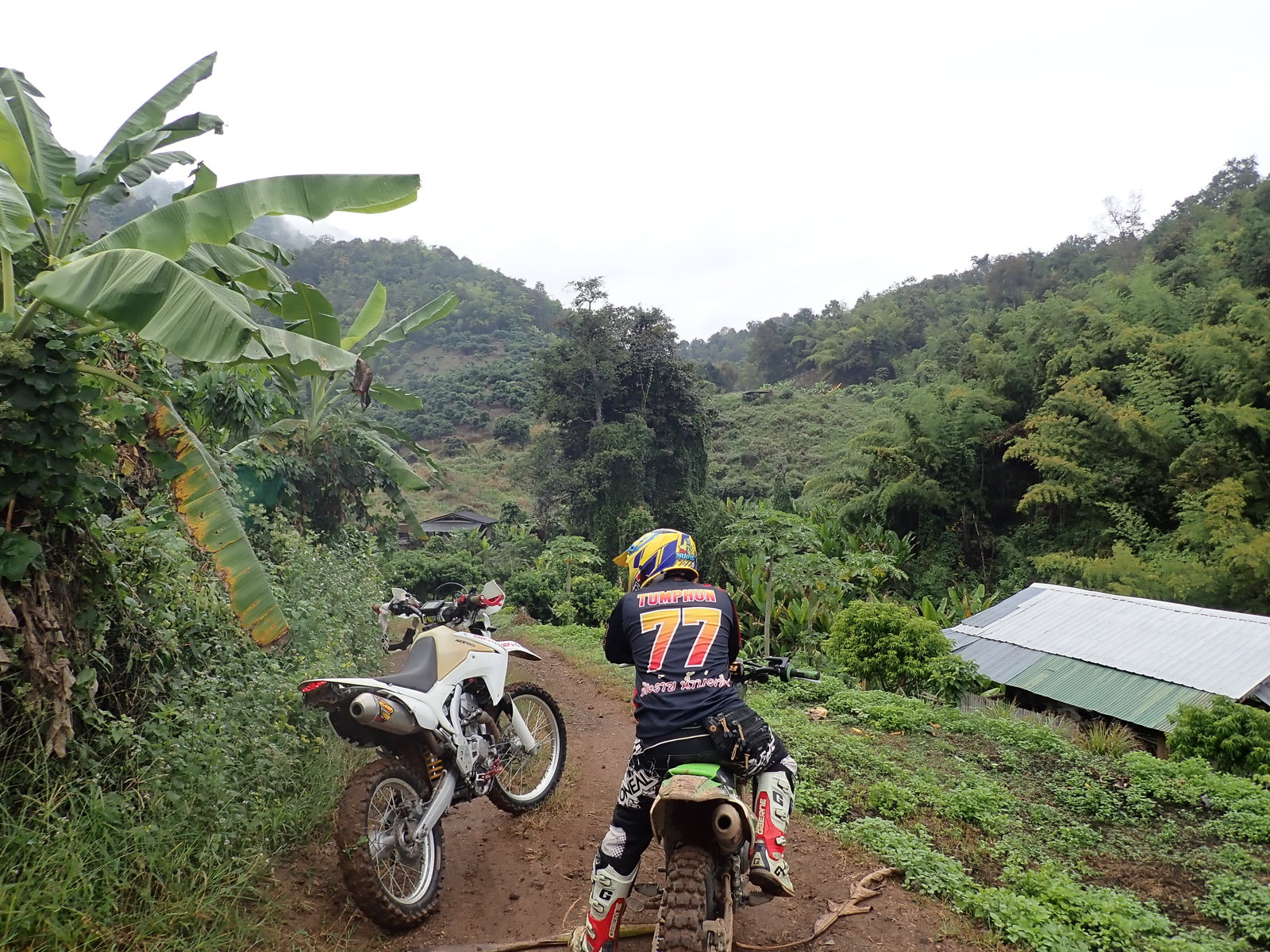 Guys coming out of the jungle very cautiously.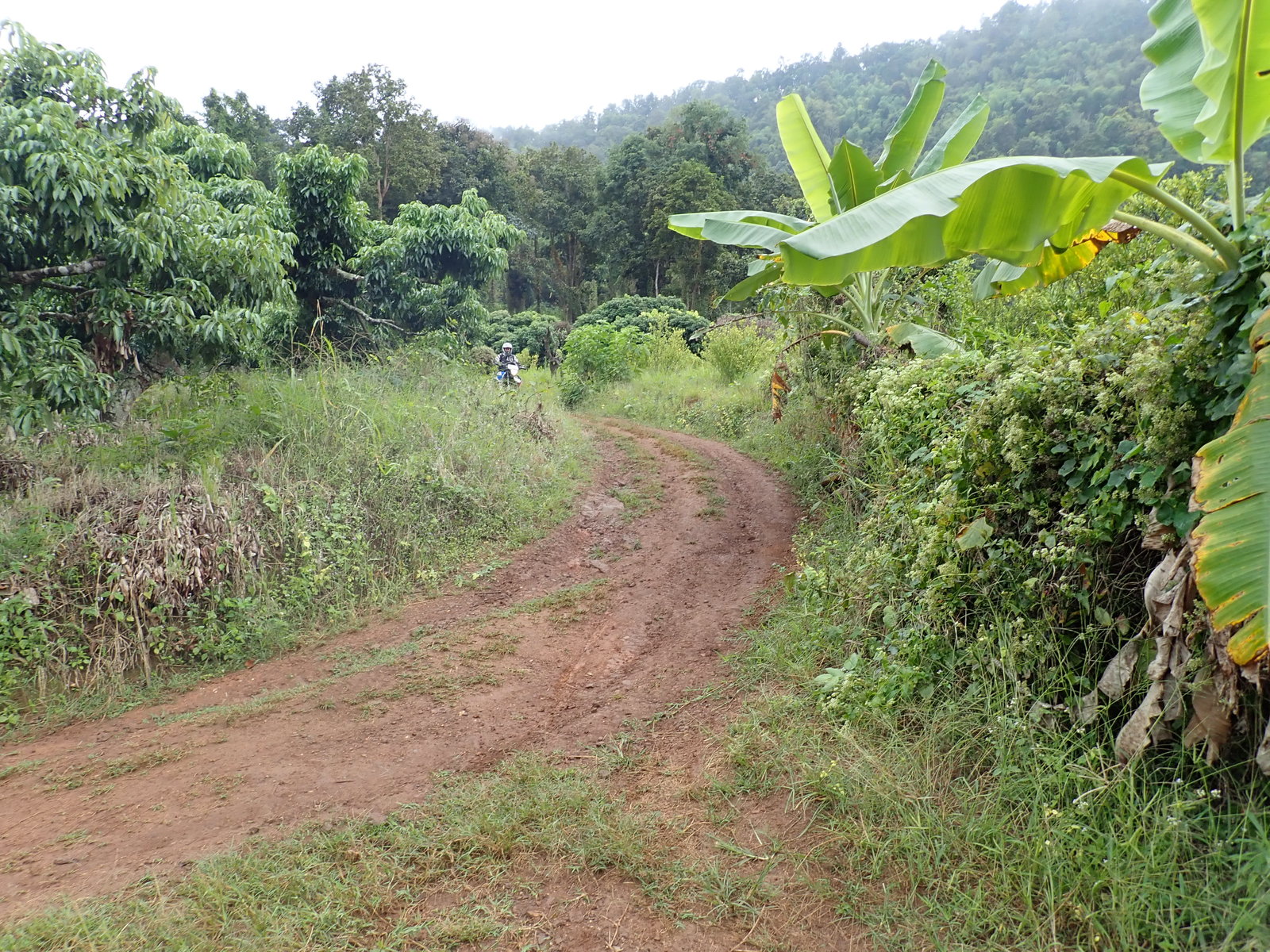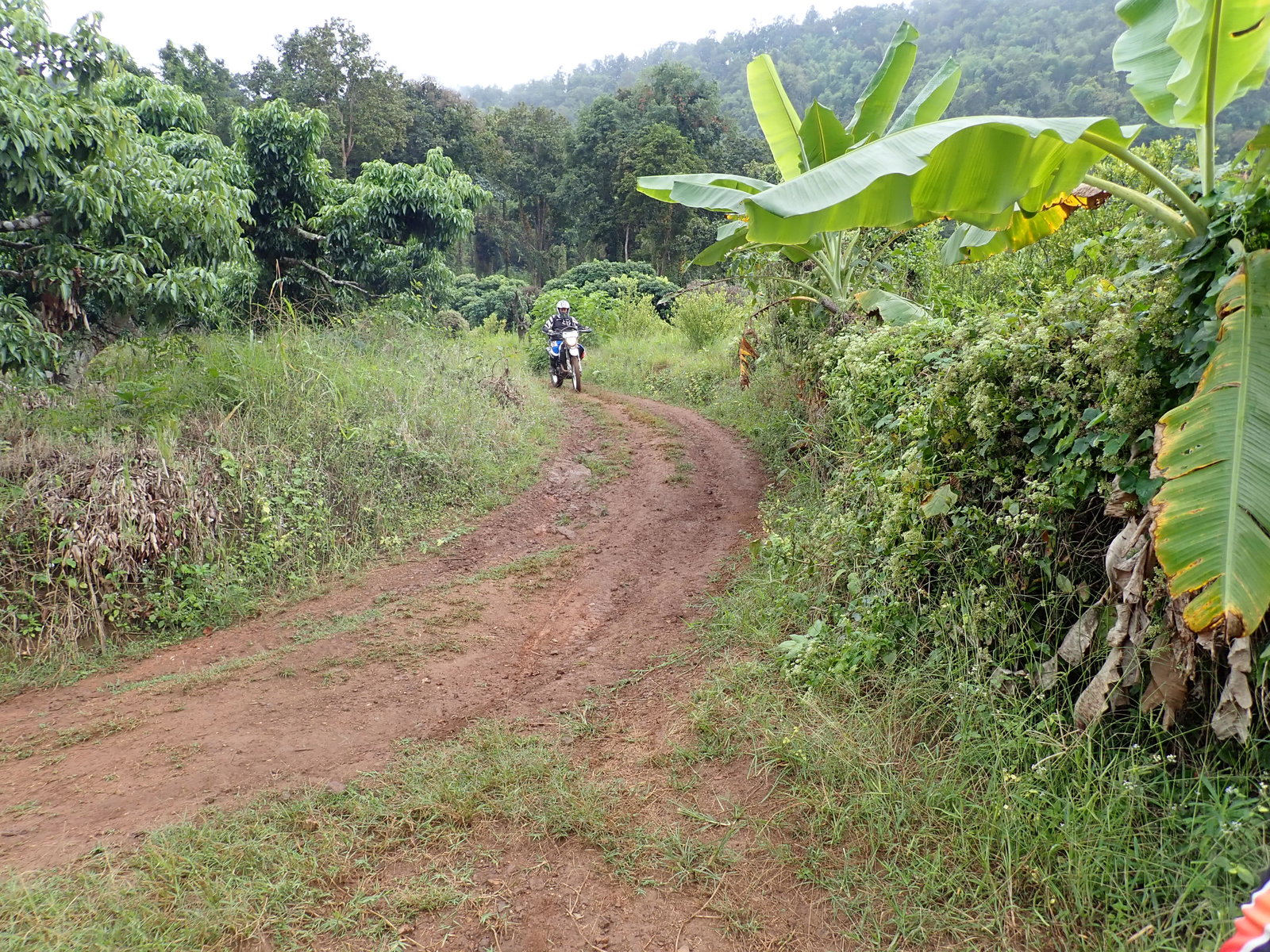 Lane took a soil sample going down a steep muddy section.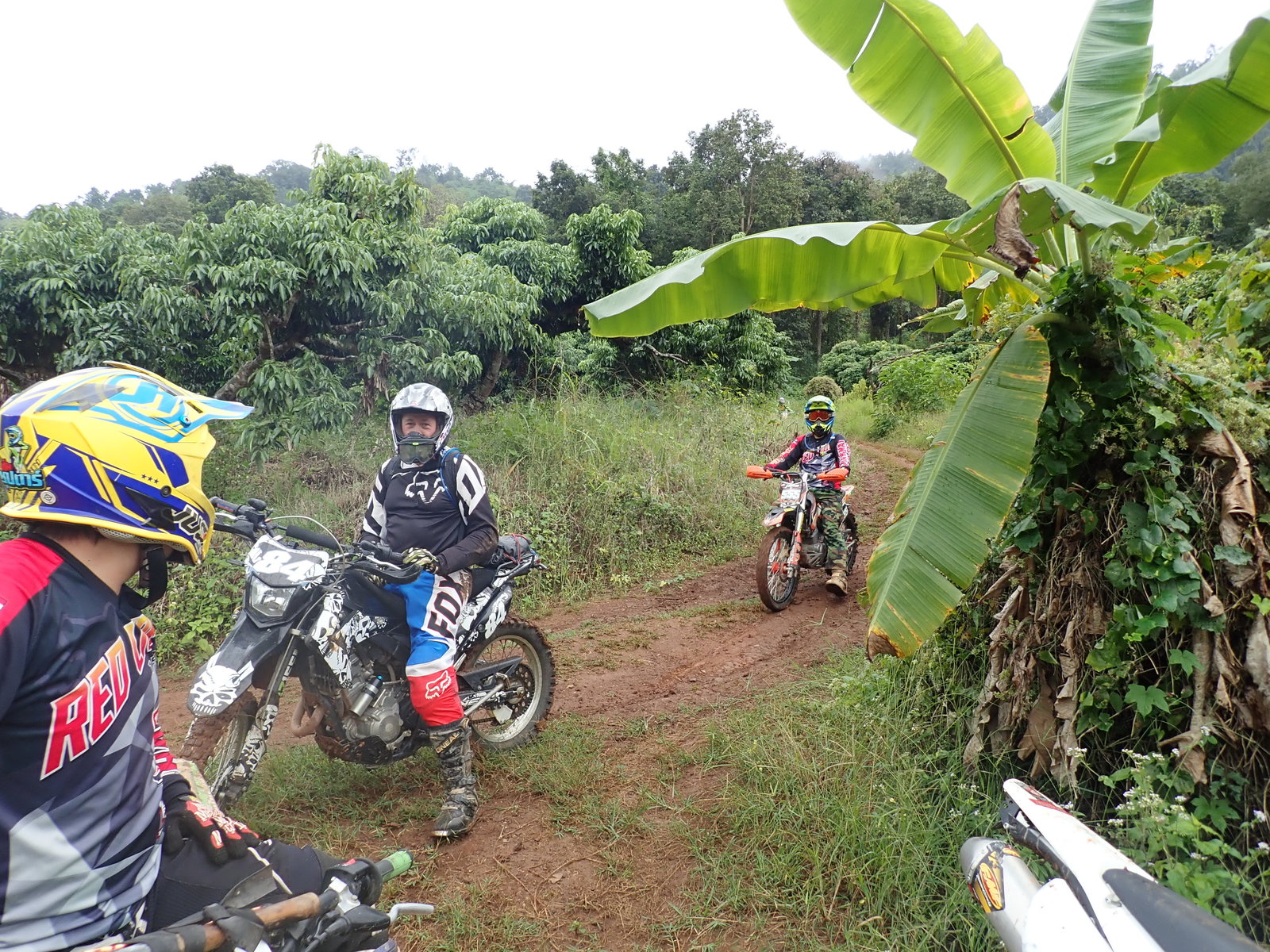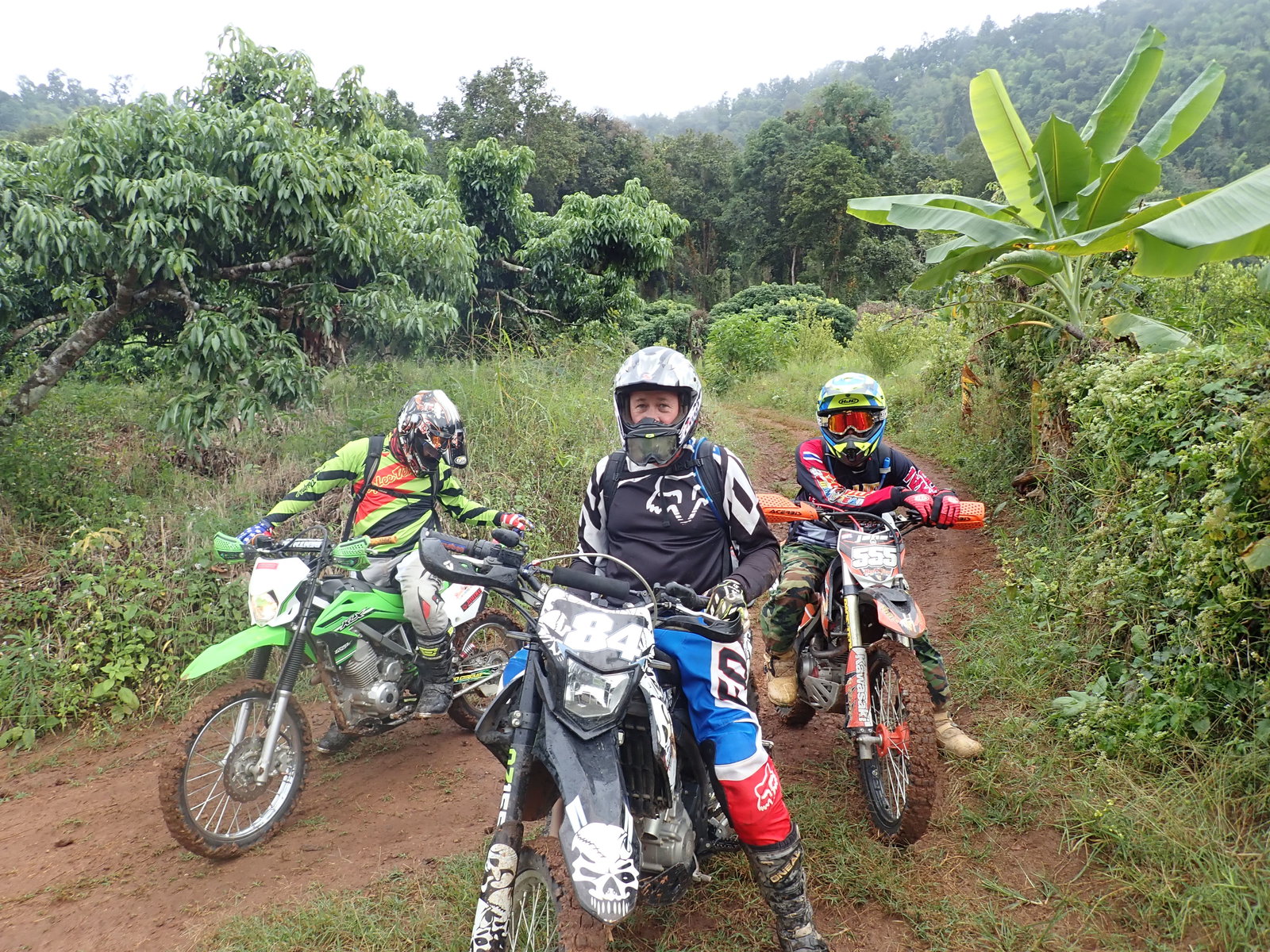 Waiting for one more rider...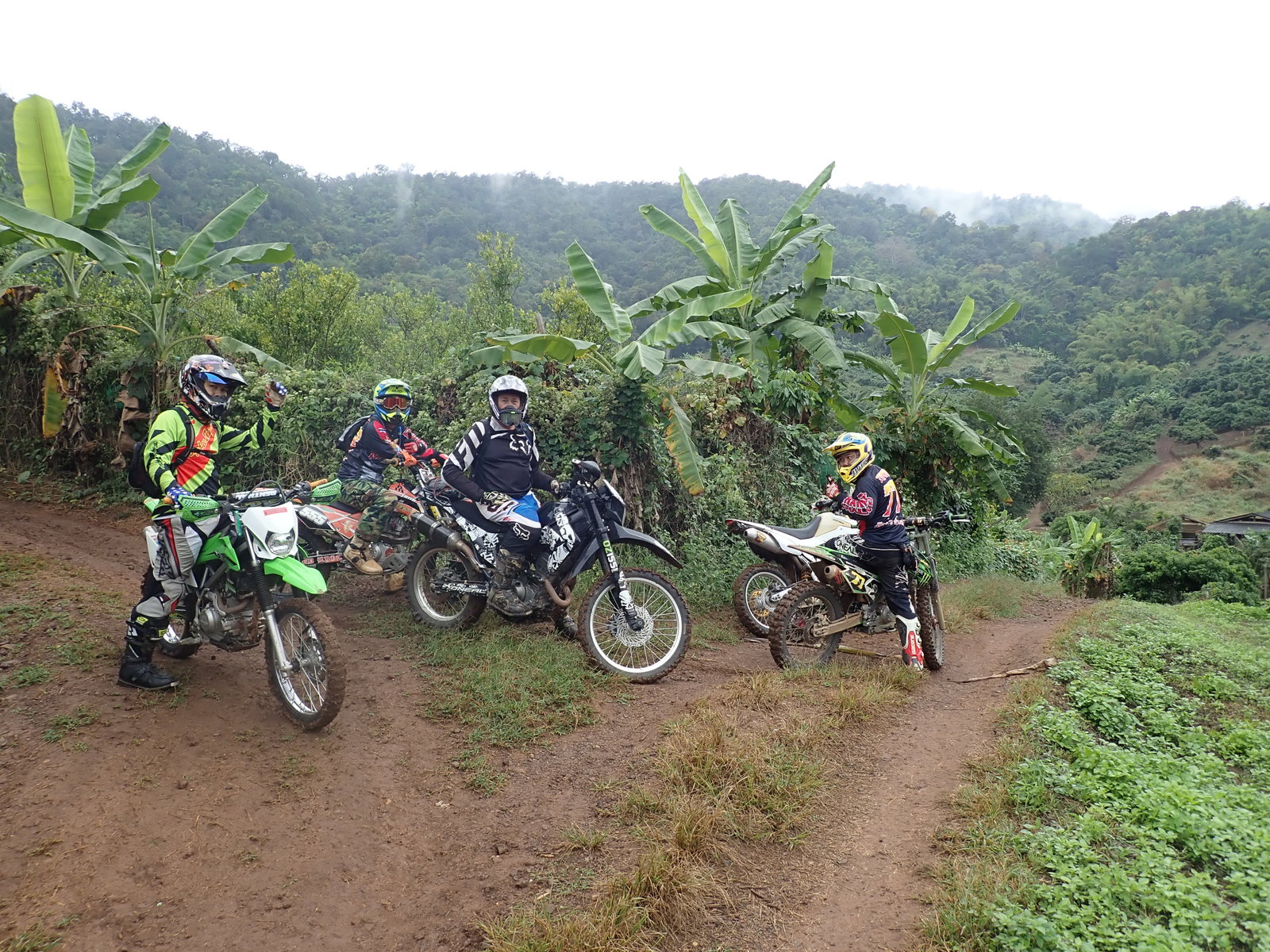 More slick jungle single track. The guy up top was in his mid 60's I believe and doing very well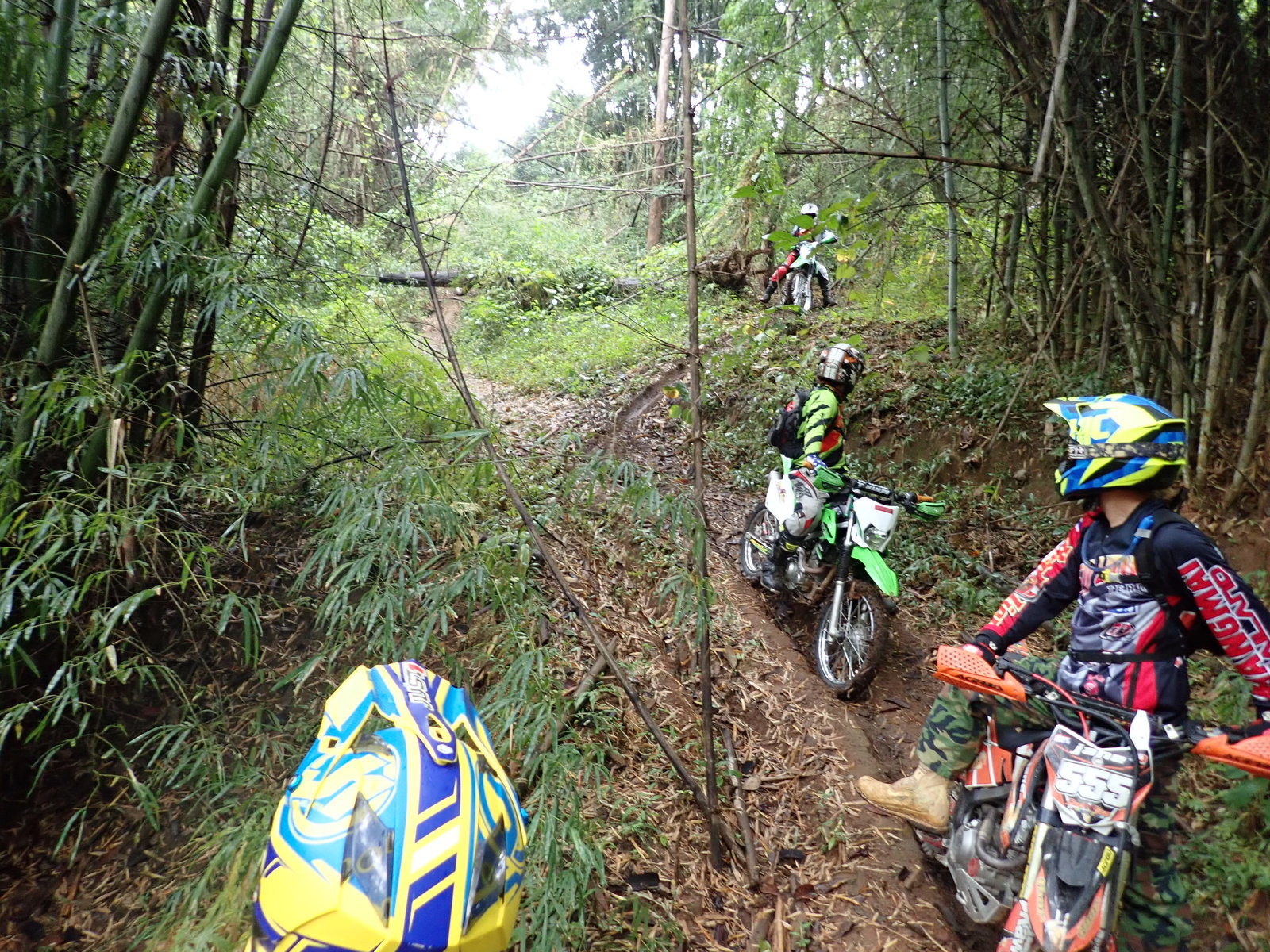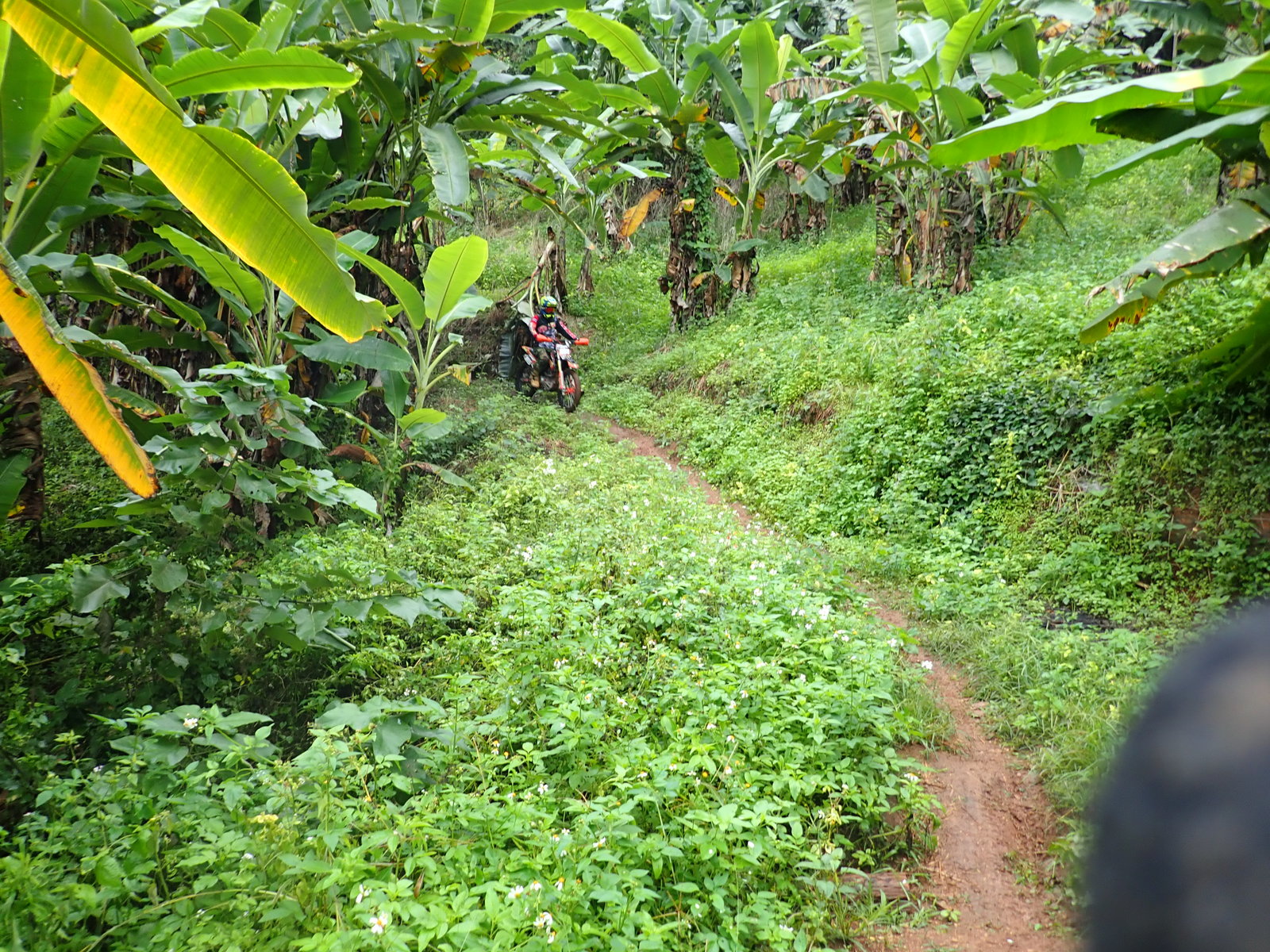 Coming back out on to the two track roads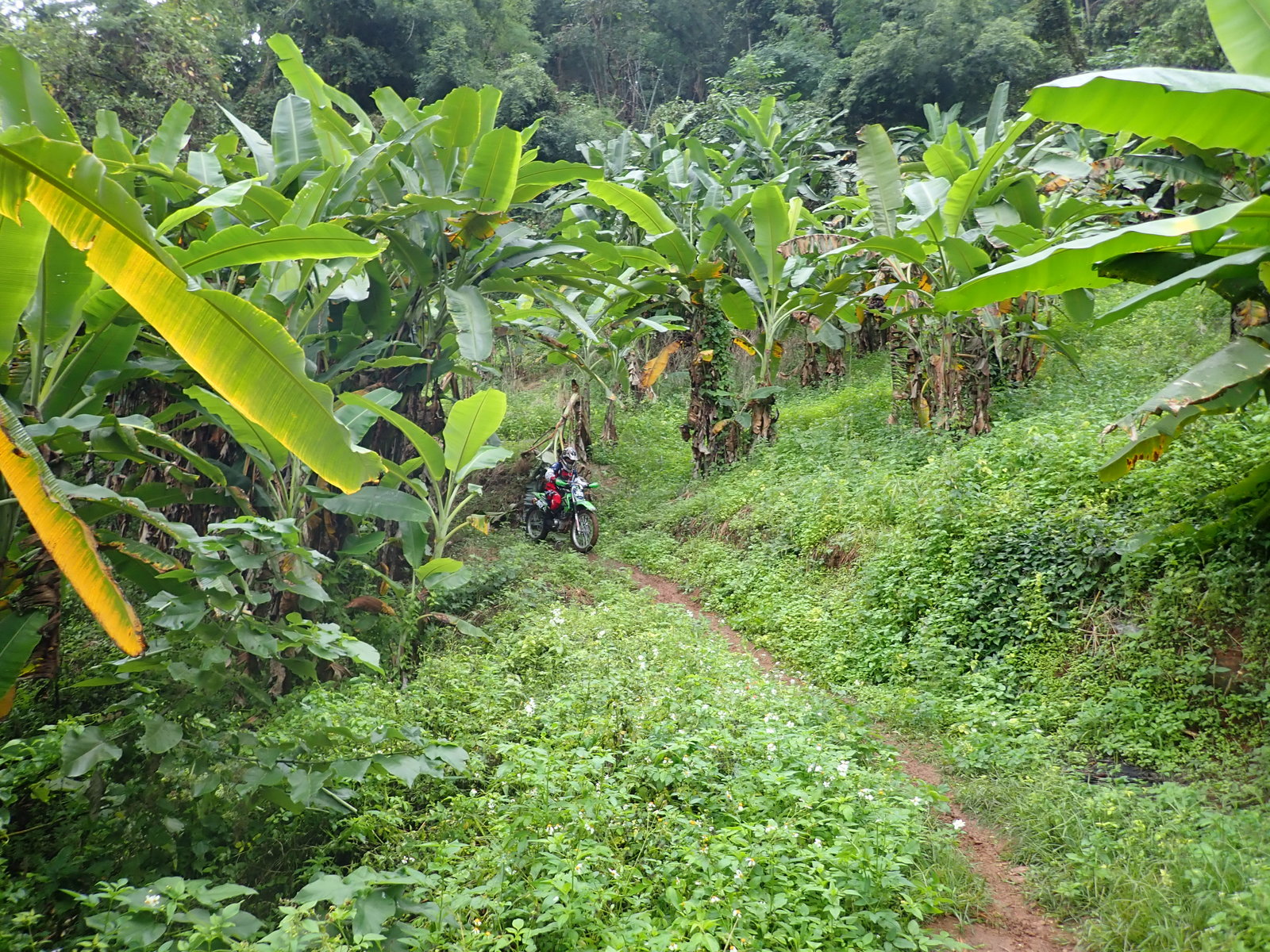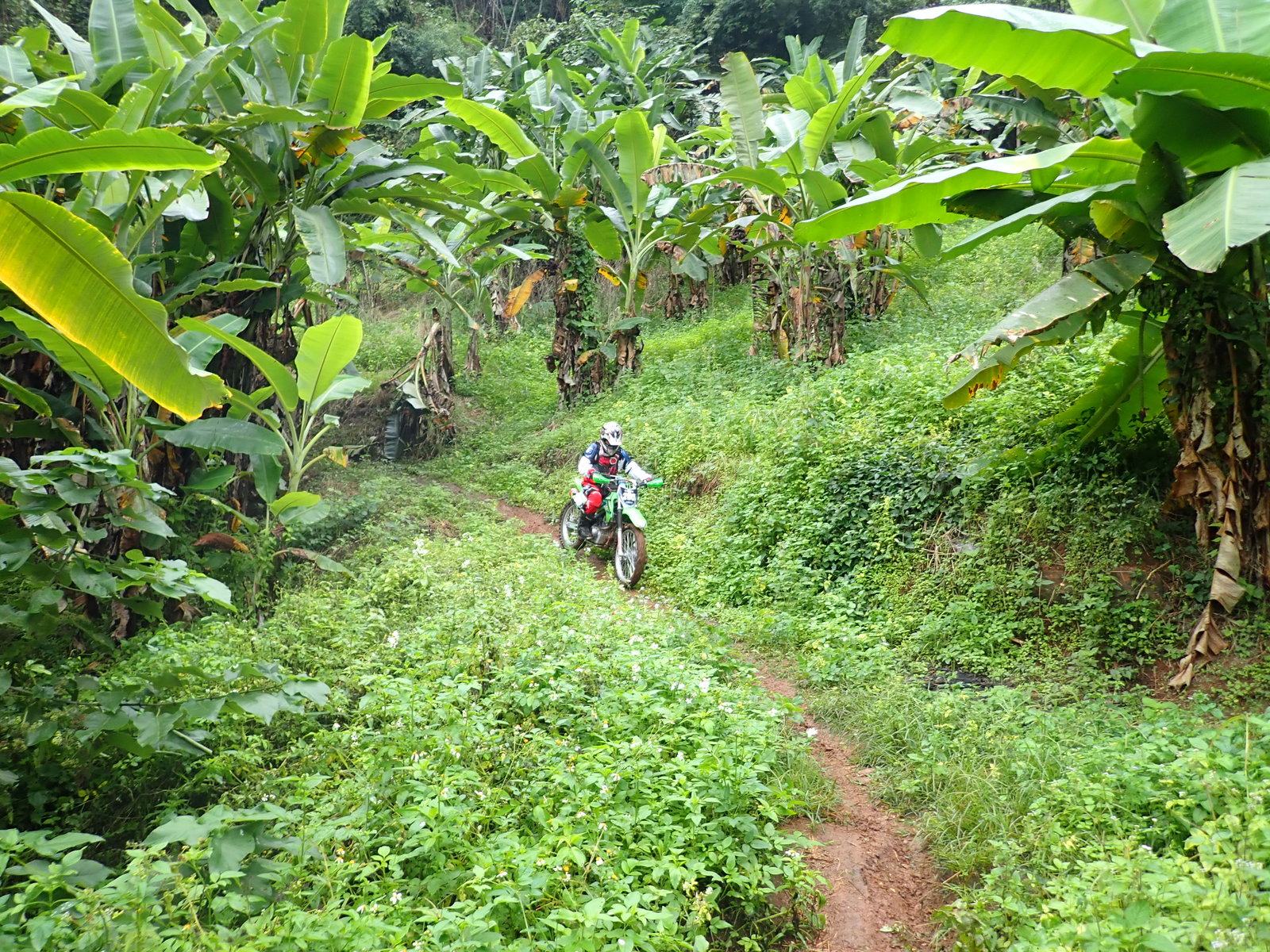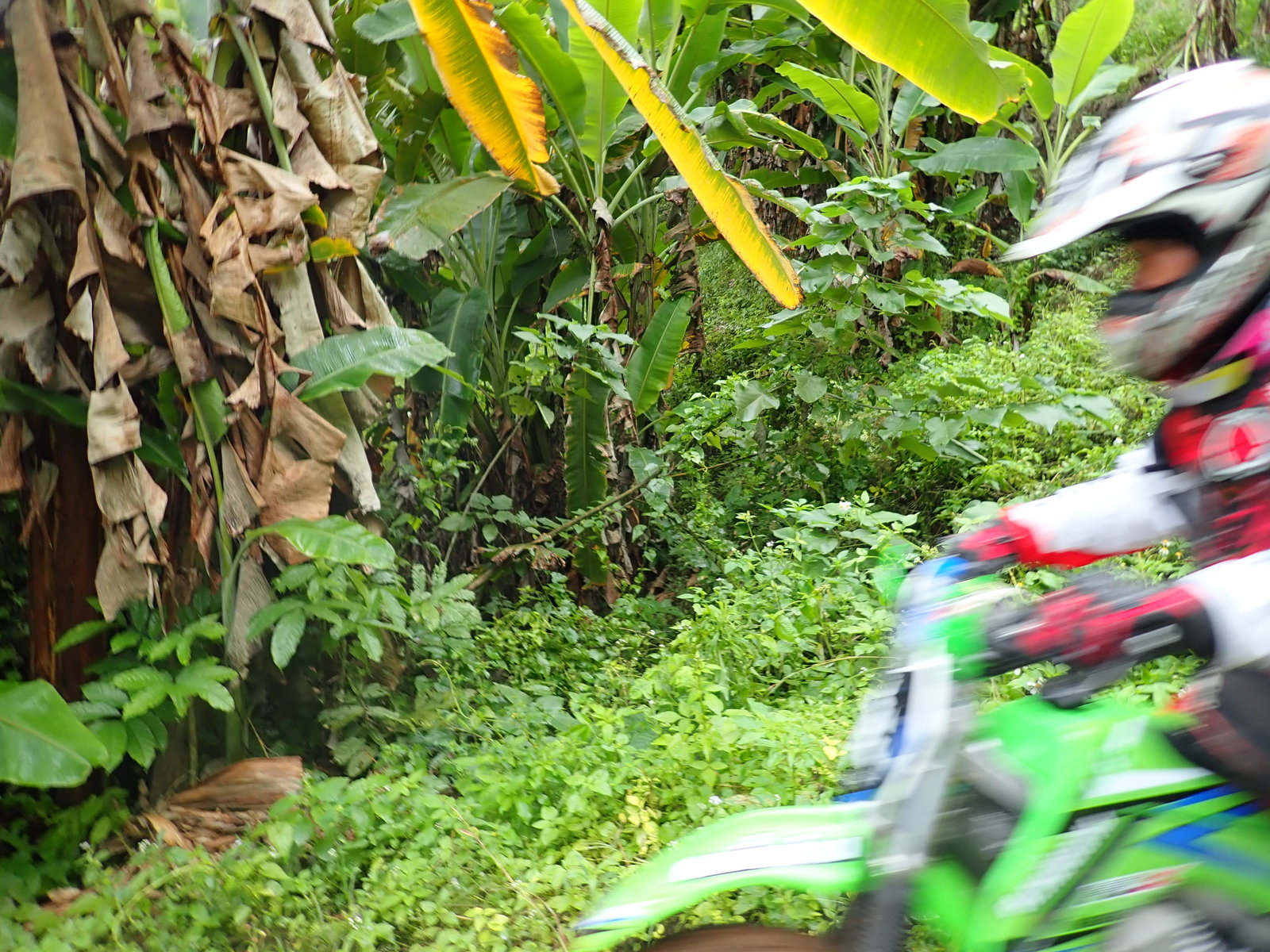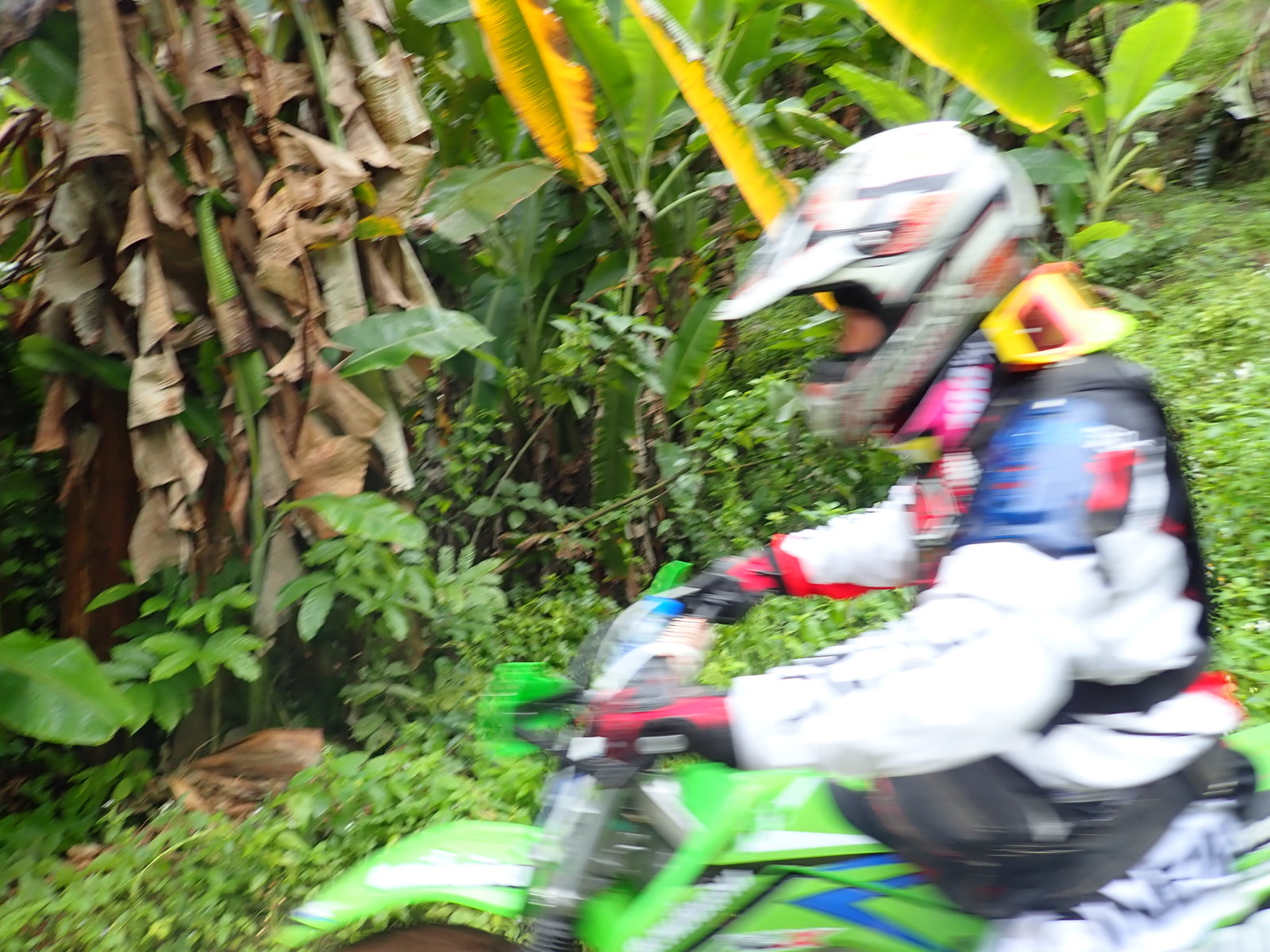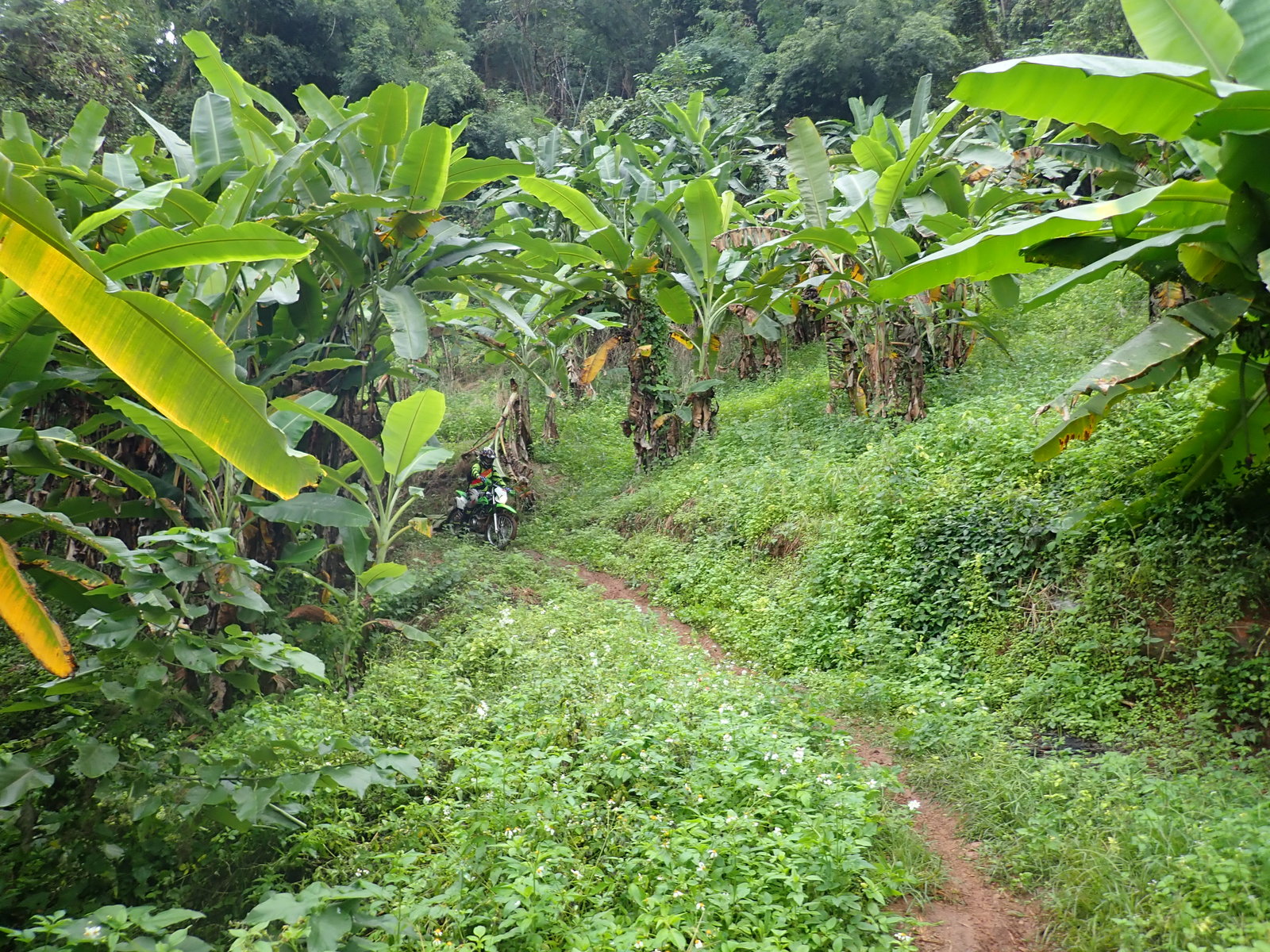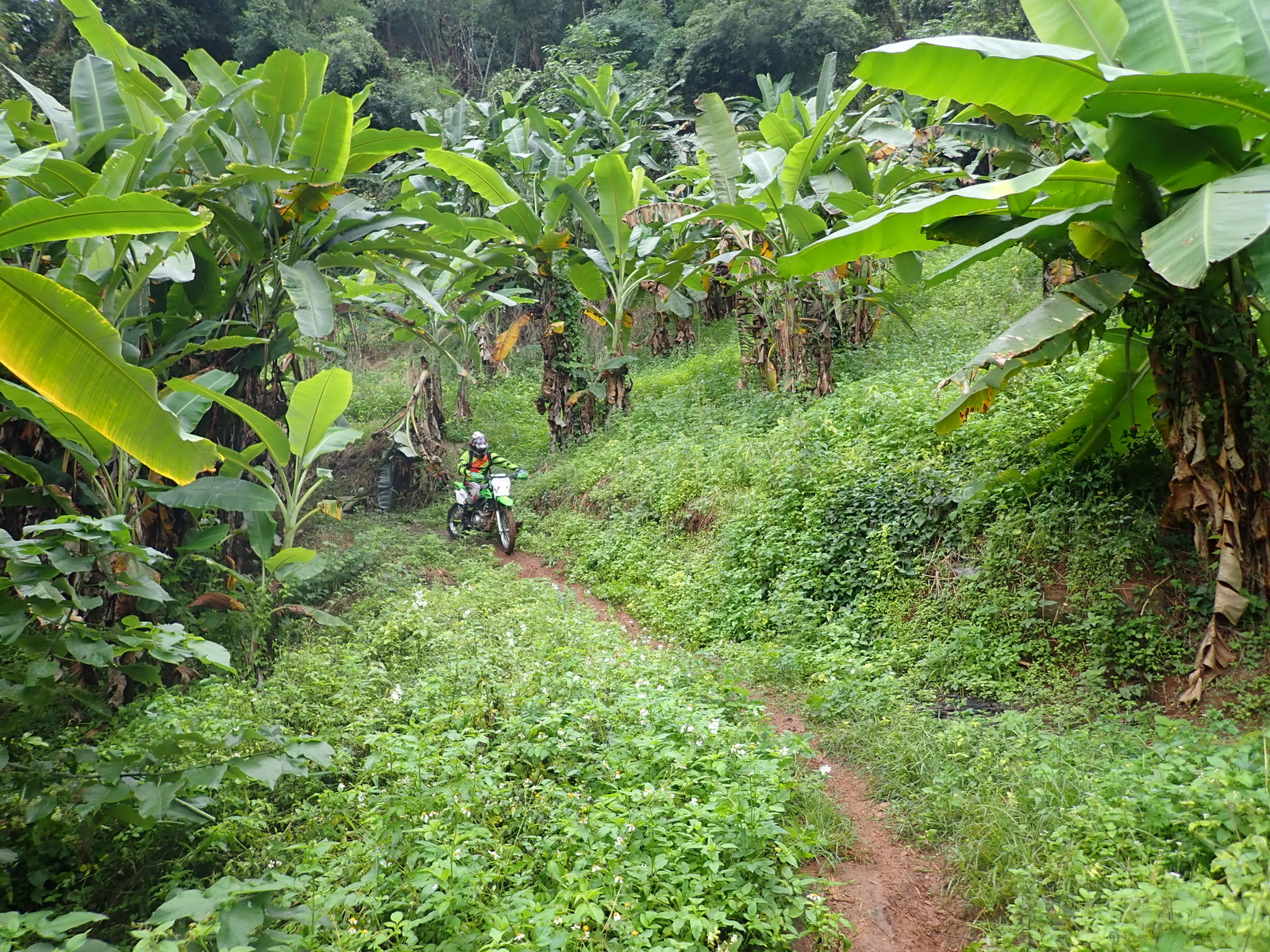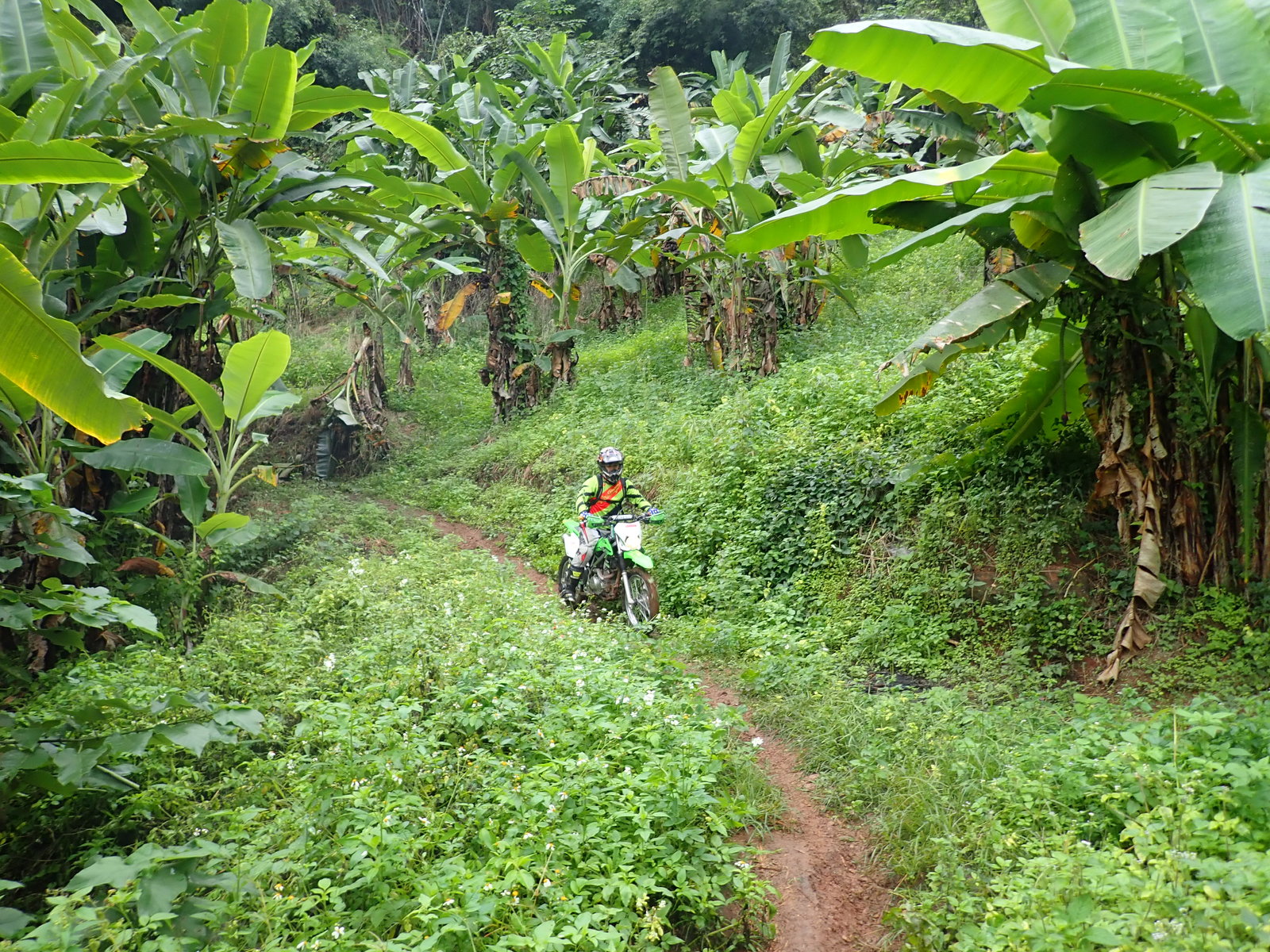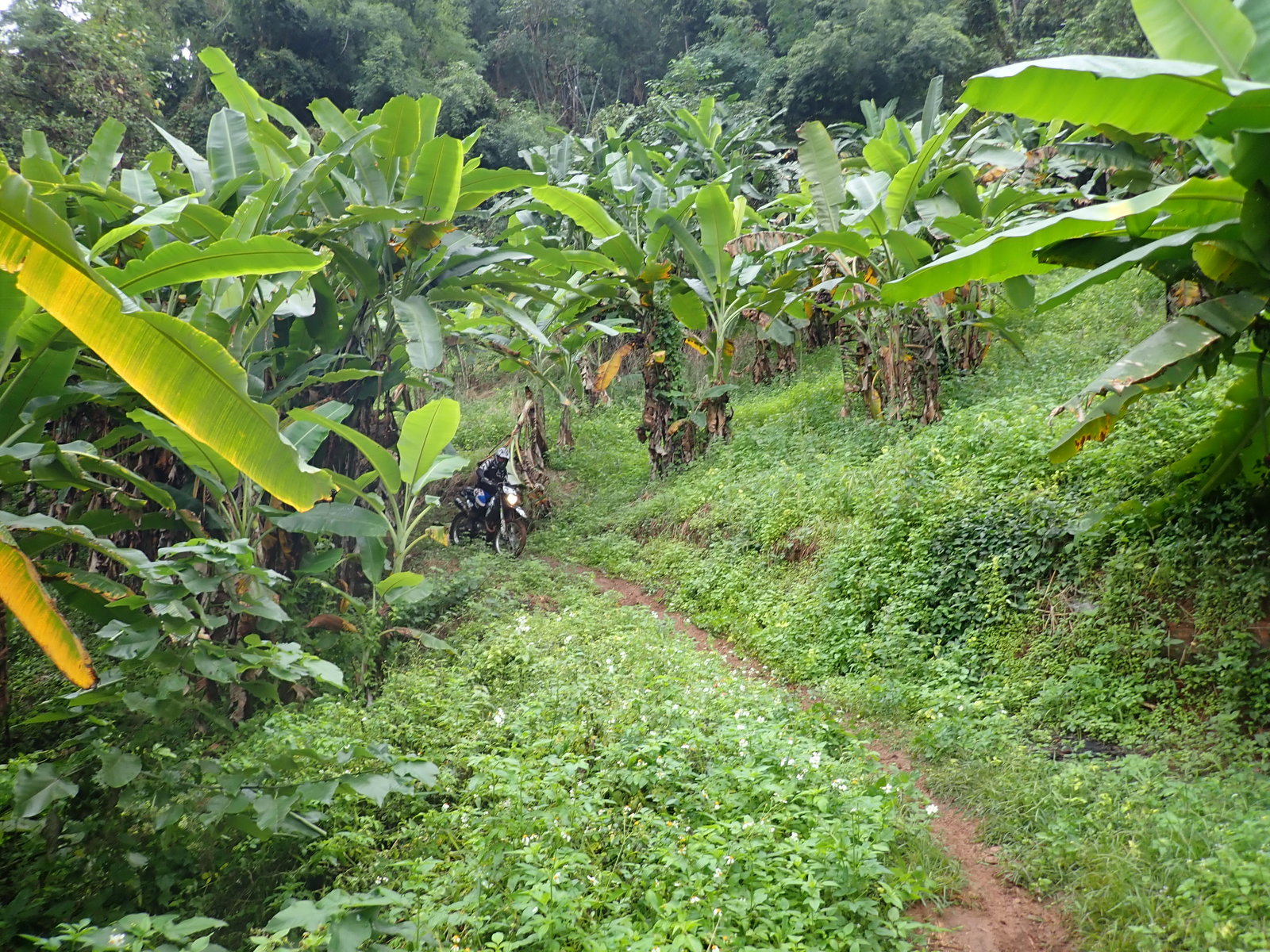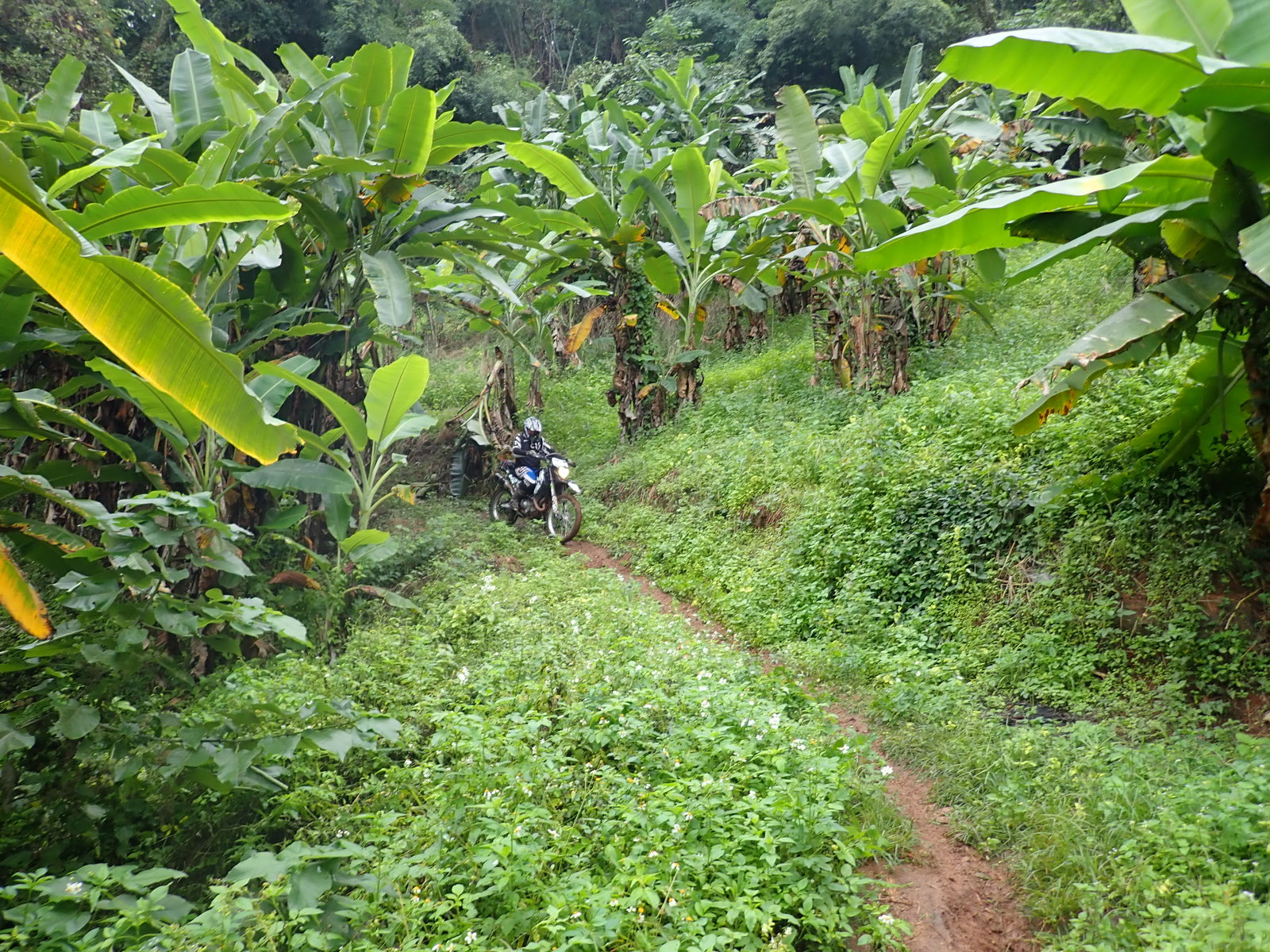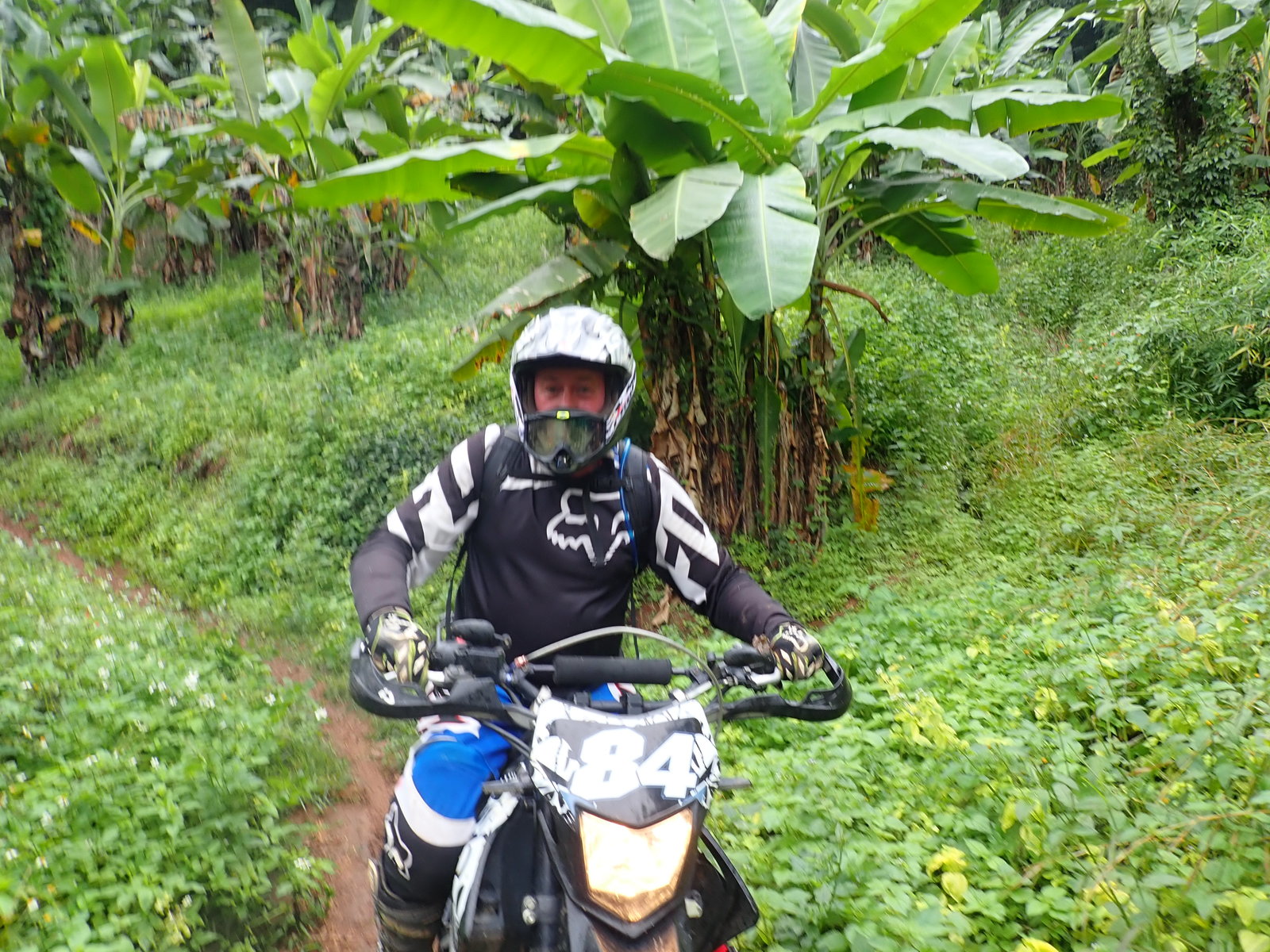 Pulled into a small hill tribe village for some supplies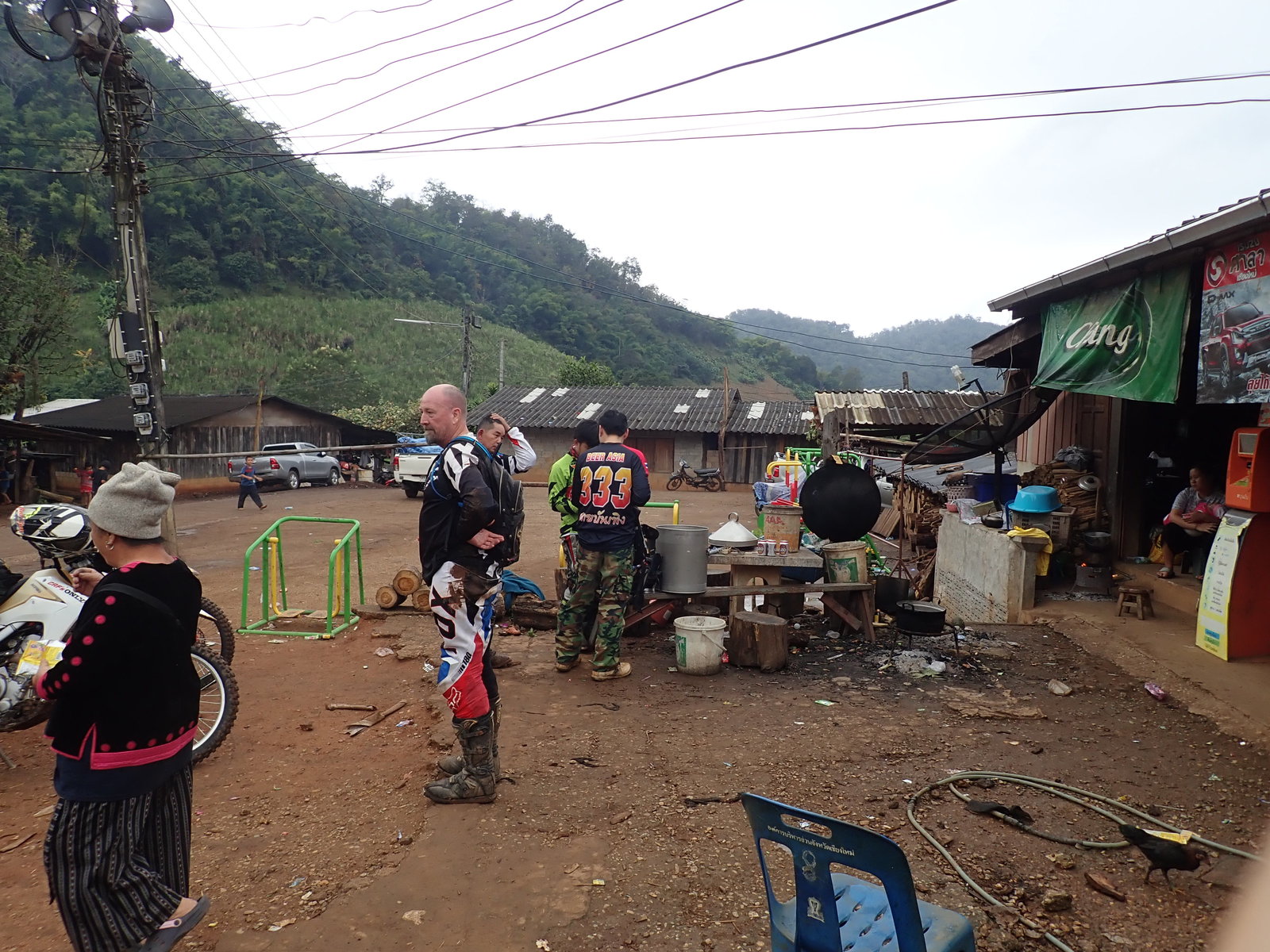 You can see the pain in Maews eyes... haha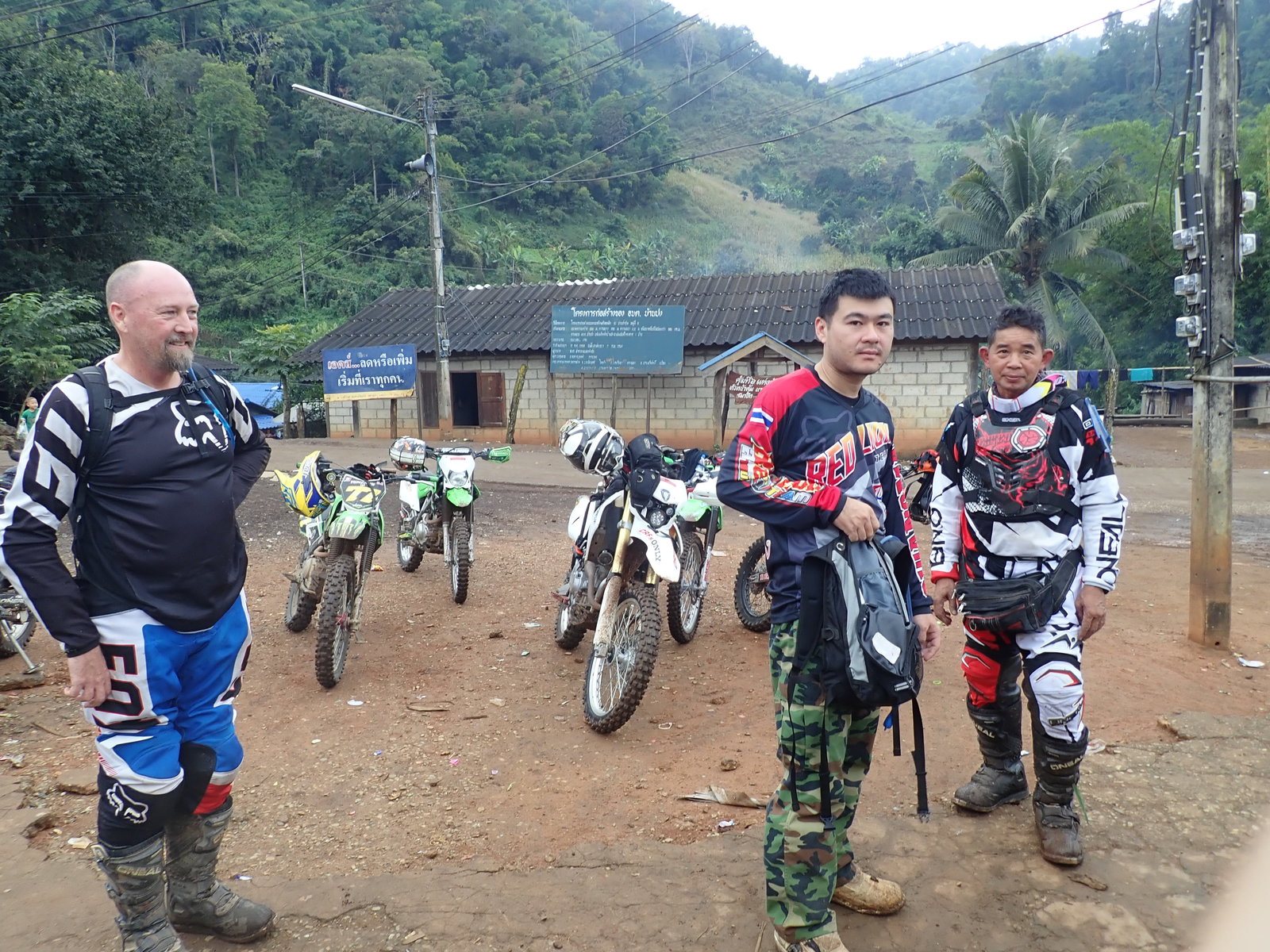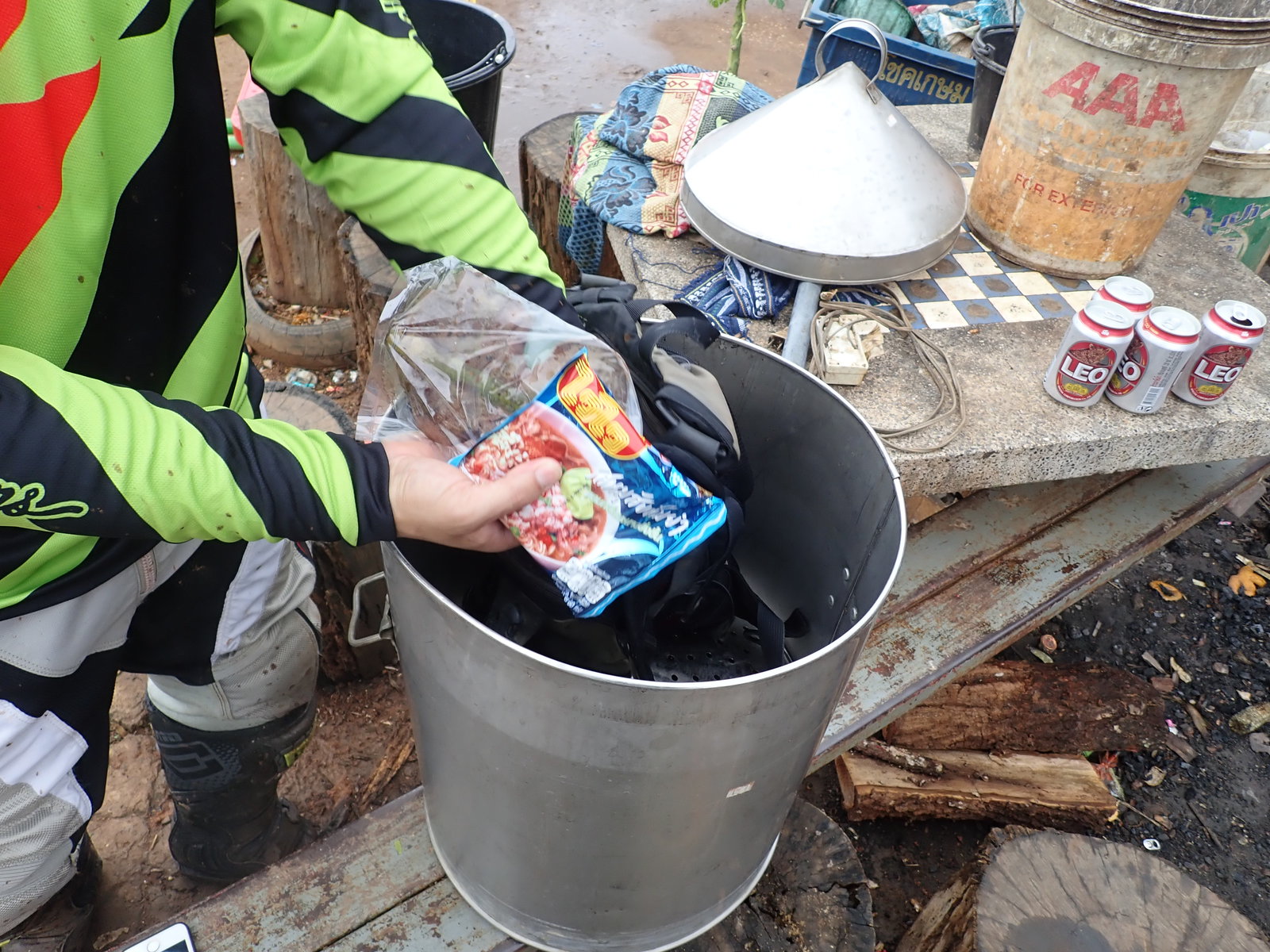 Ready for a thai style picnic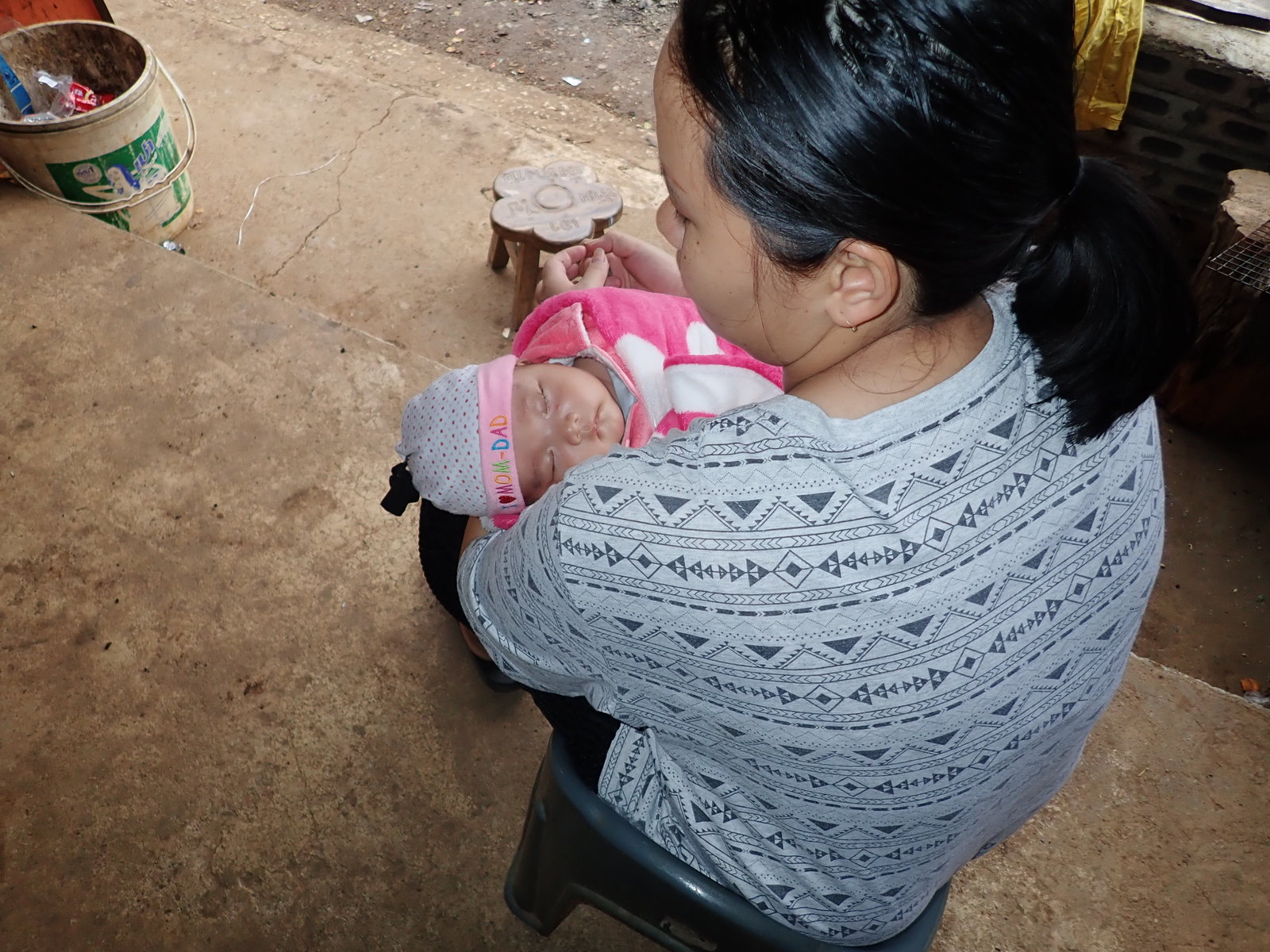 Nothing like the hair of the dog to set you right... right Maew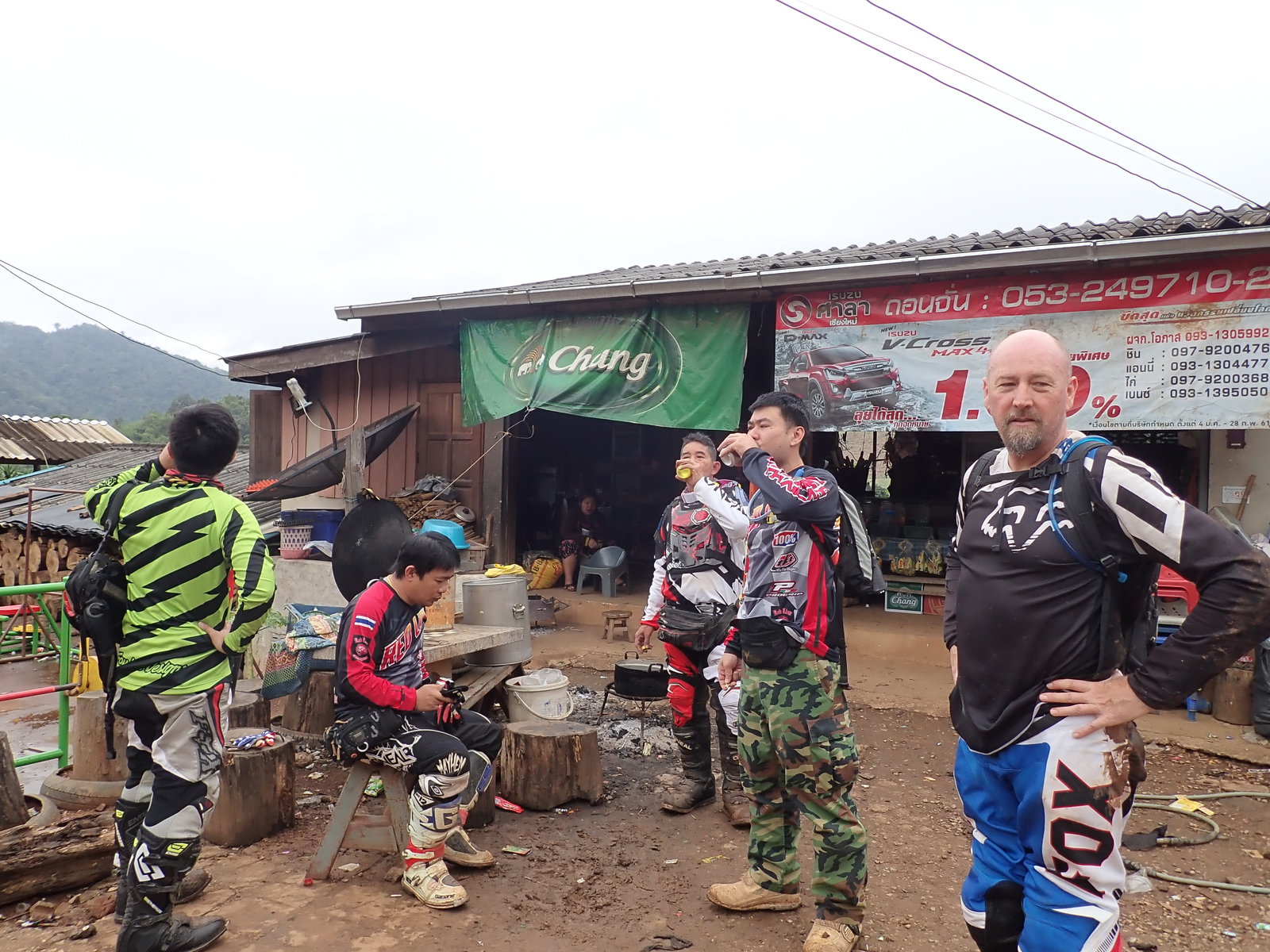 The kid playing with their spinning tops. Look like they were have wars with them trying to knock each other tops over.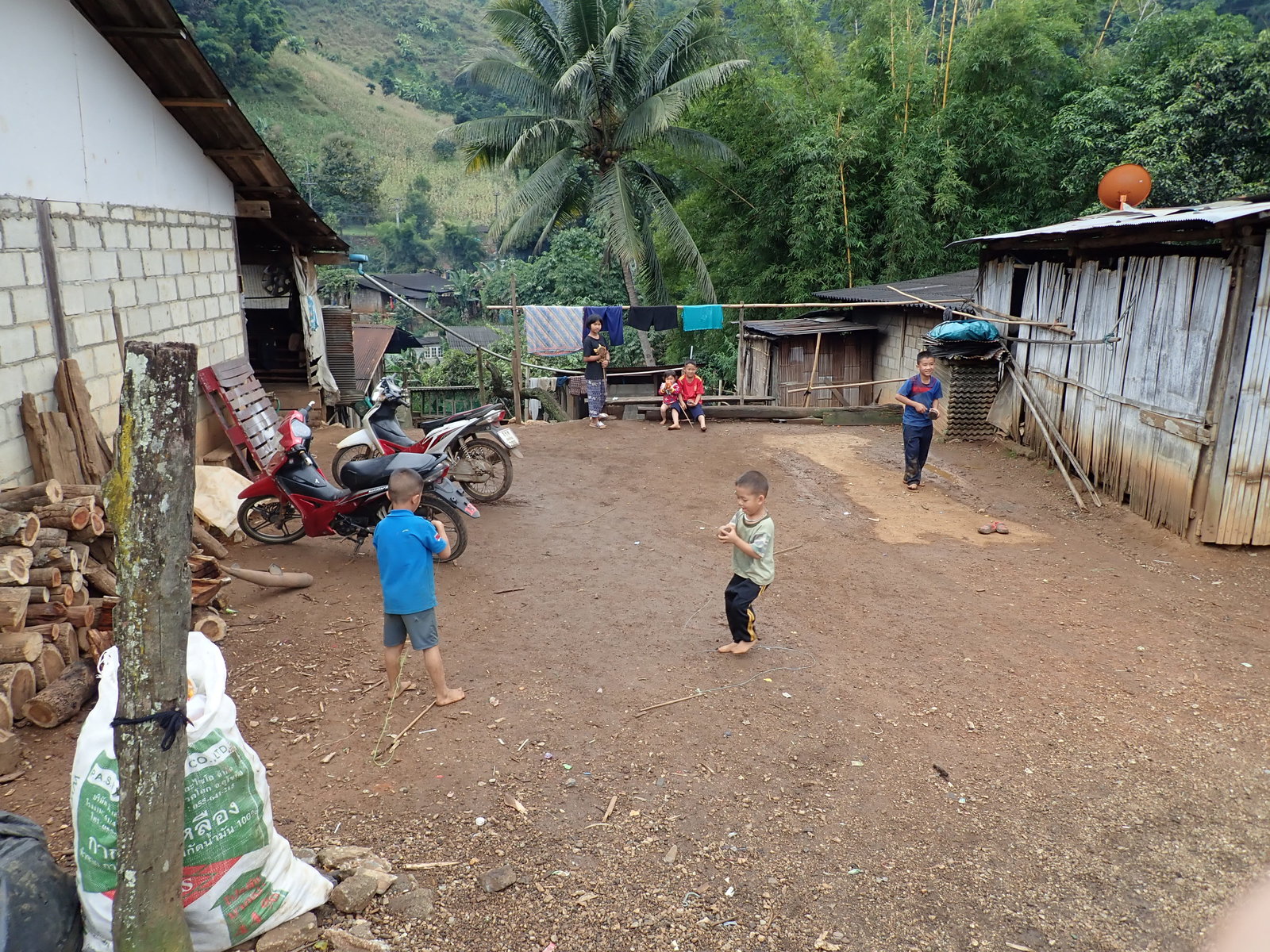 Some cool looking AVD scooter pulled in with two new 125 Monkeys and a Bonneville. Great guys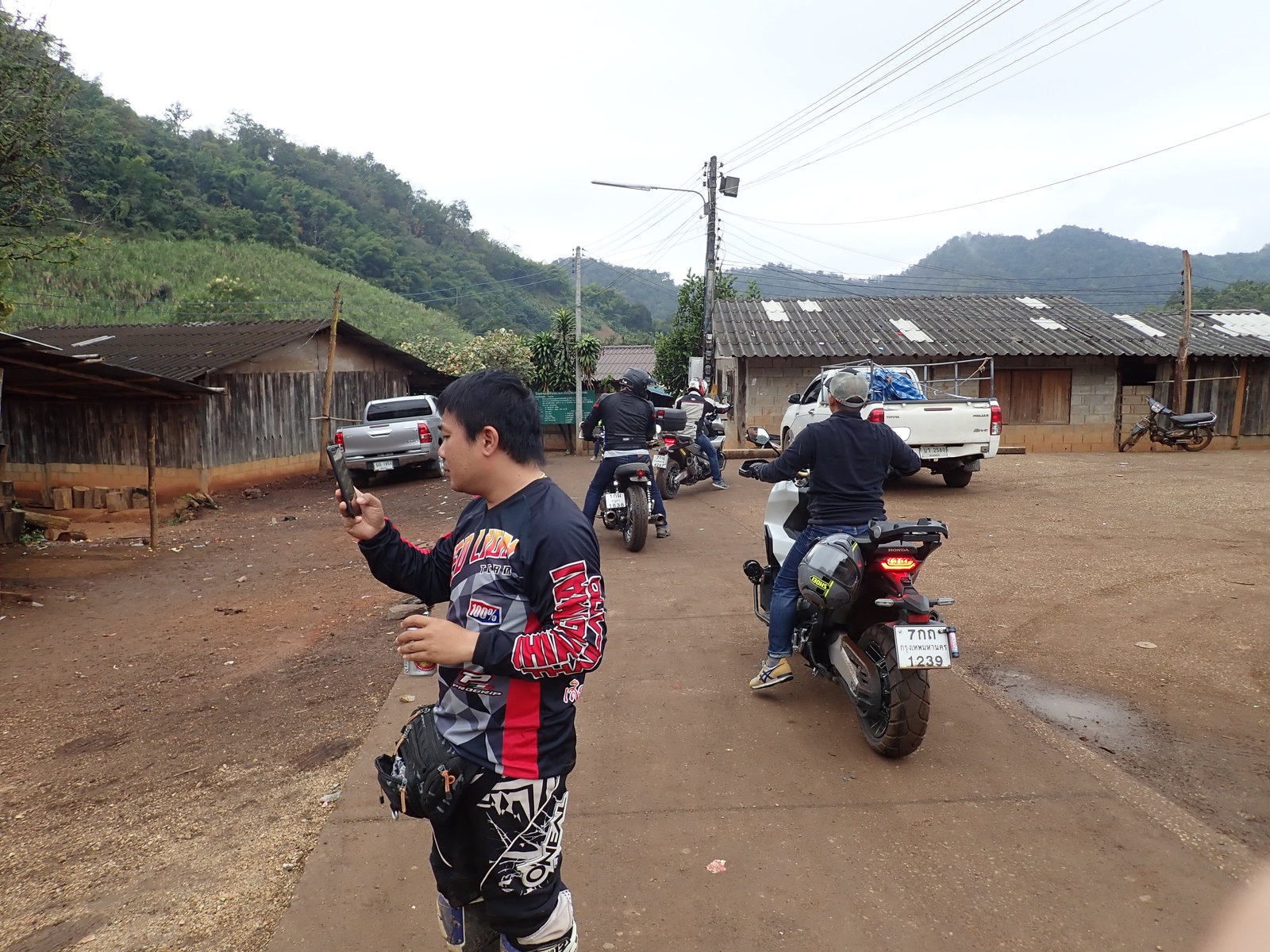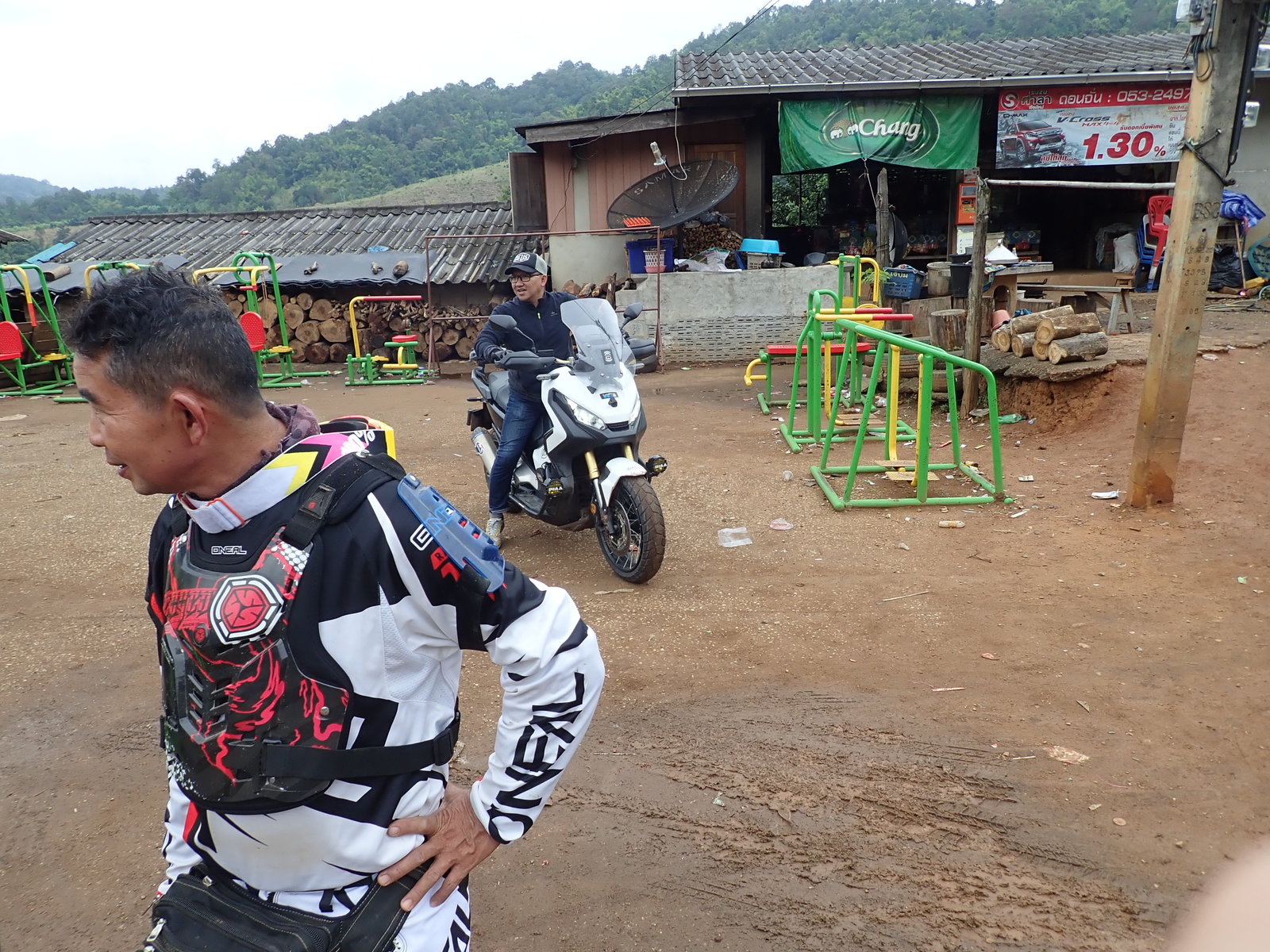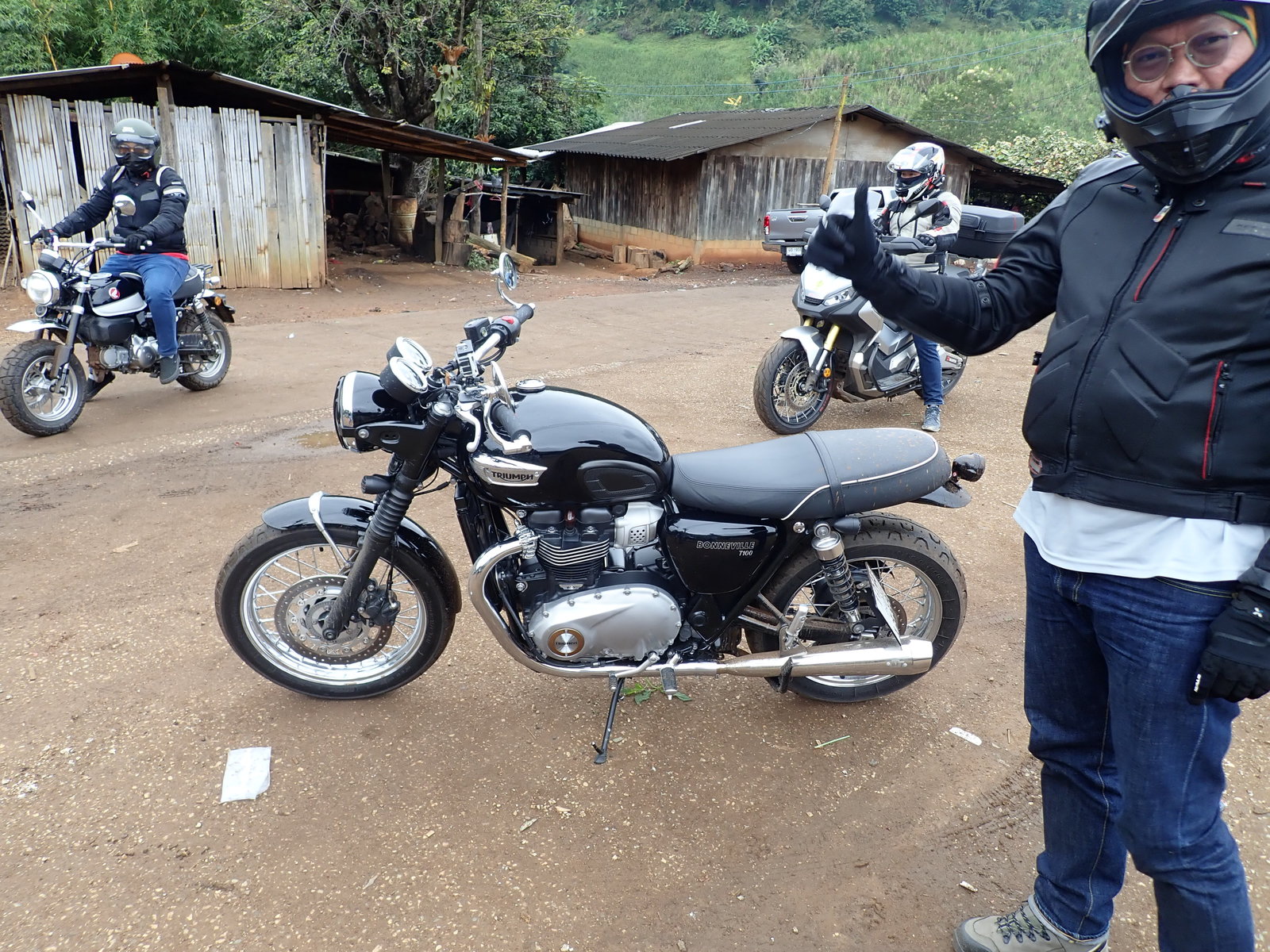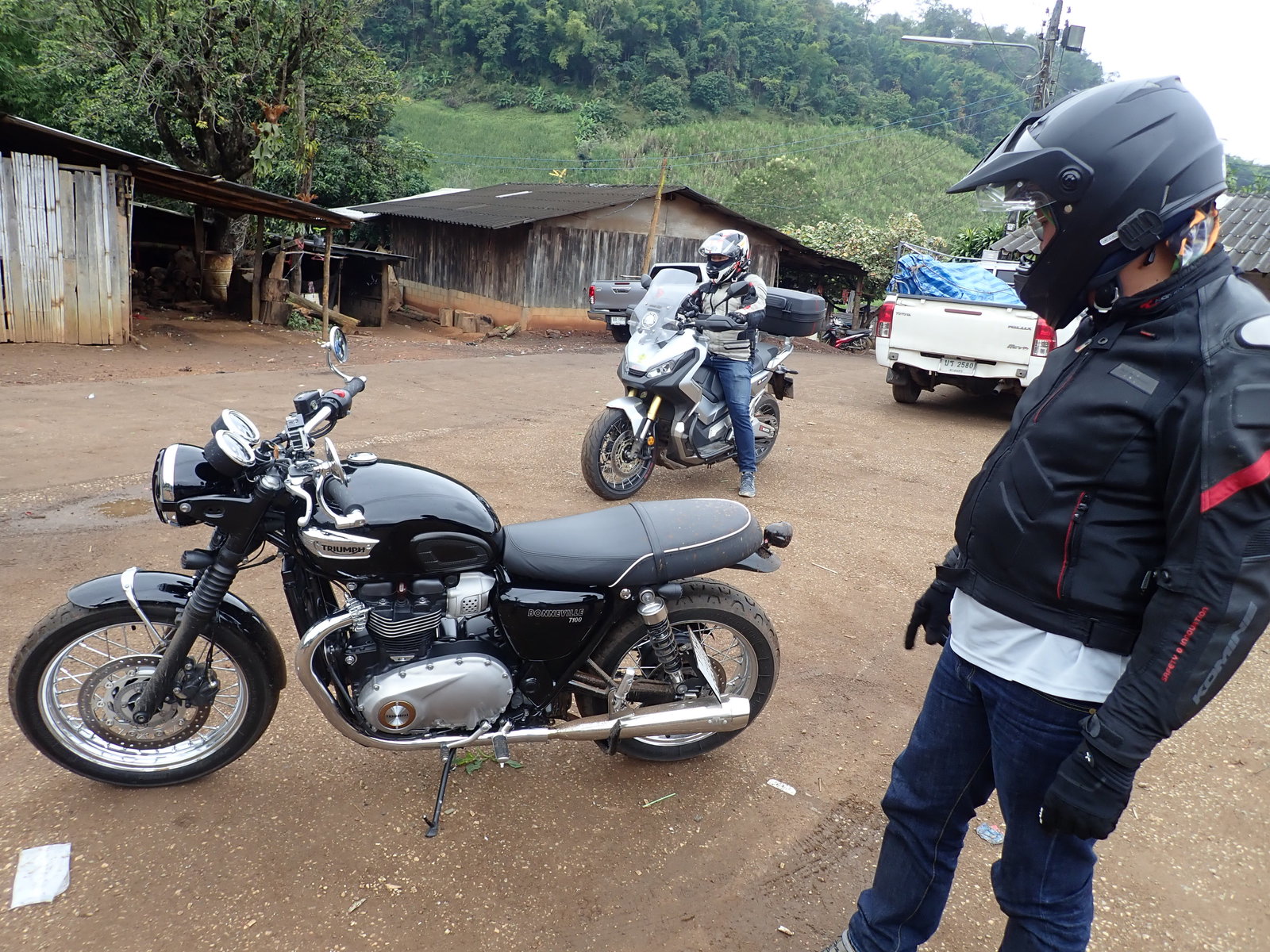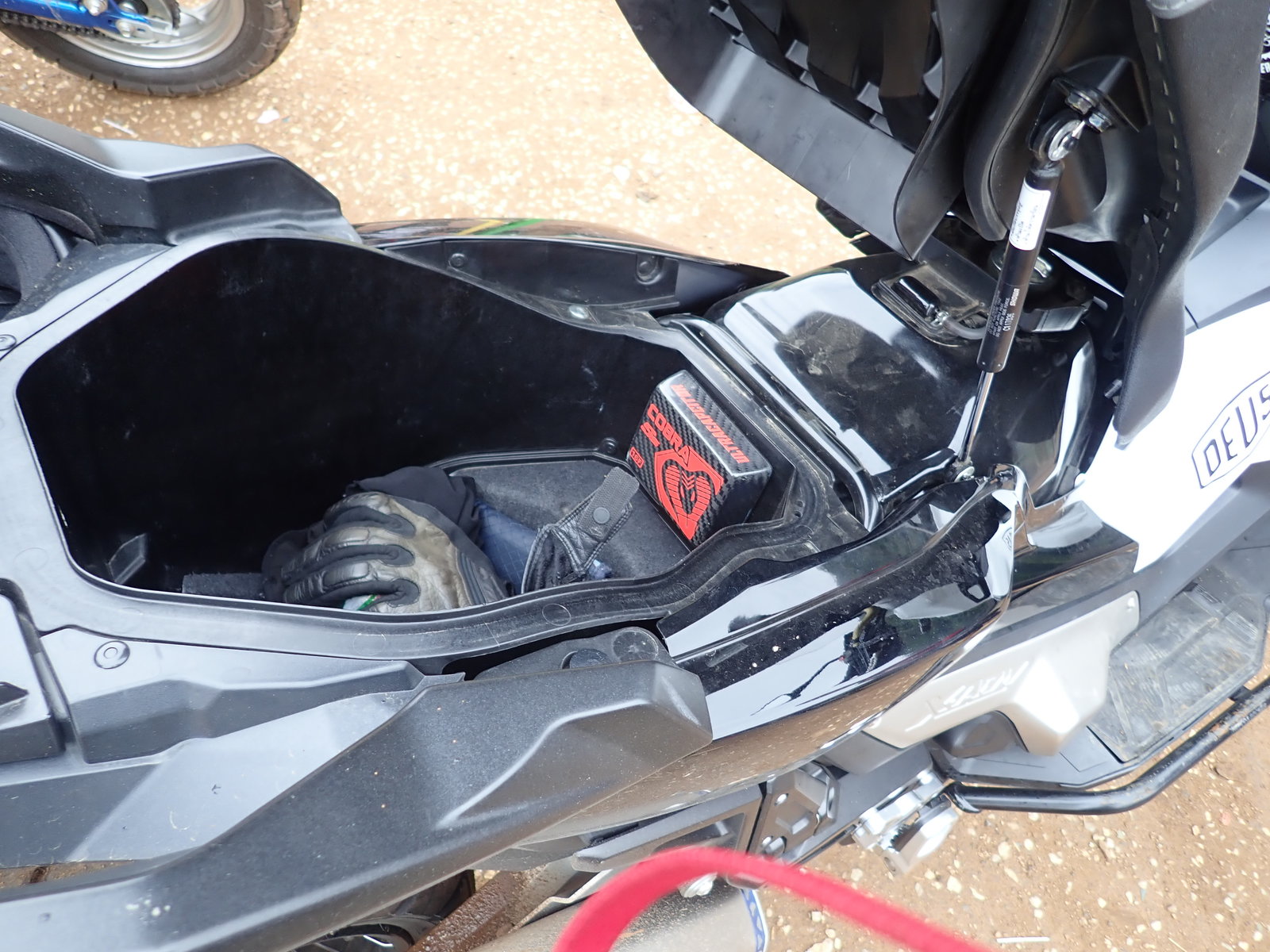 Back out to the muddy fun. I fat fingered my camera and accidently switched the mode from auto.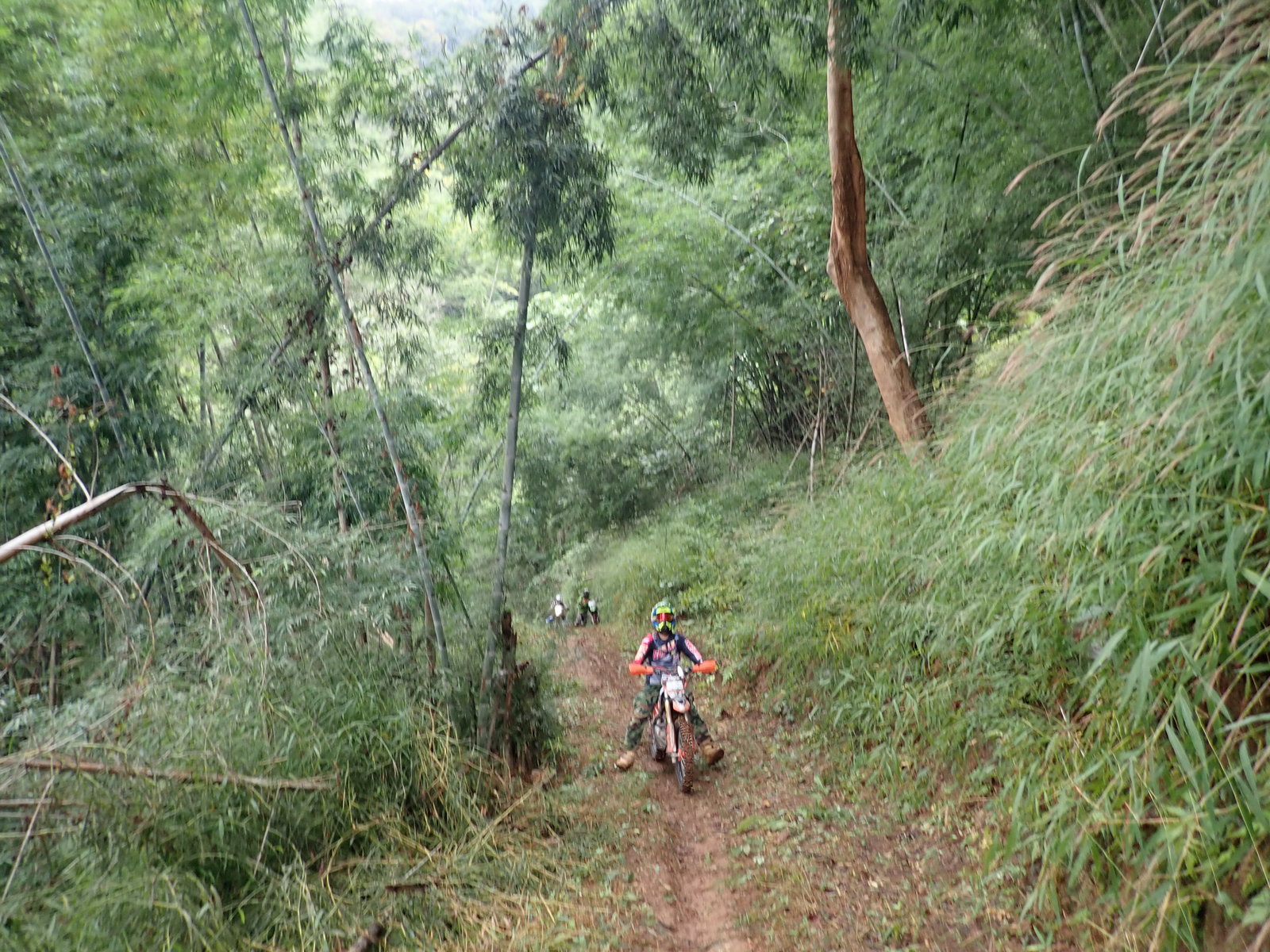 Maew battle the muddy hill climb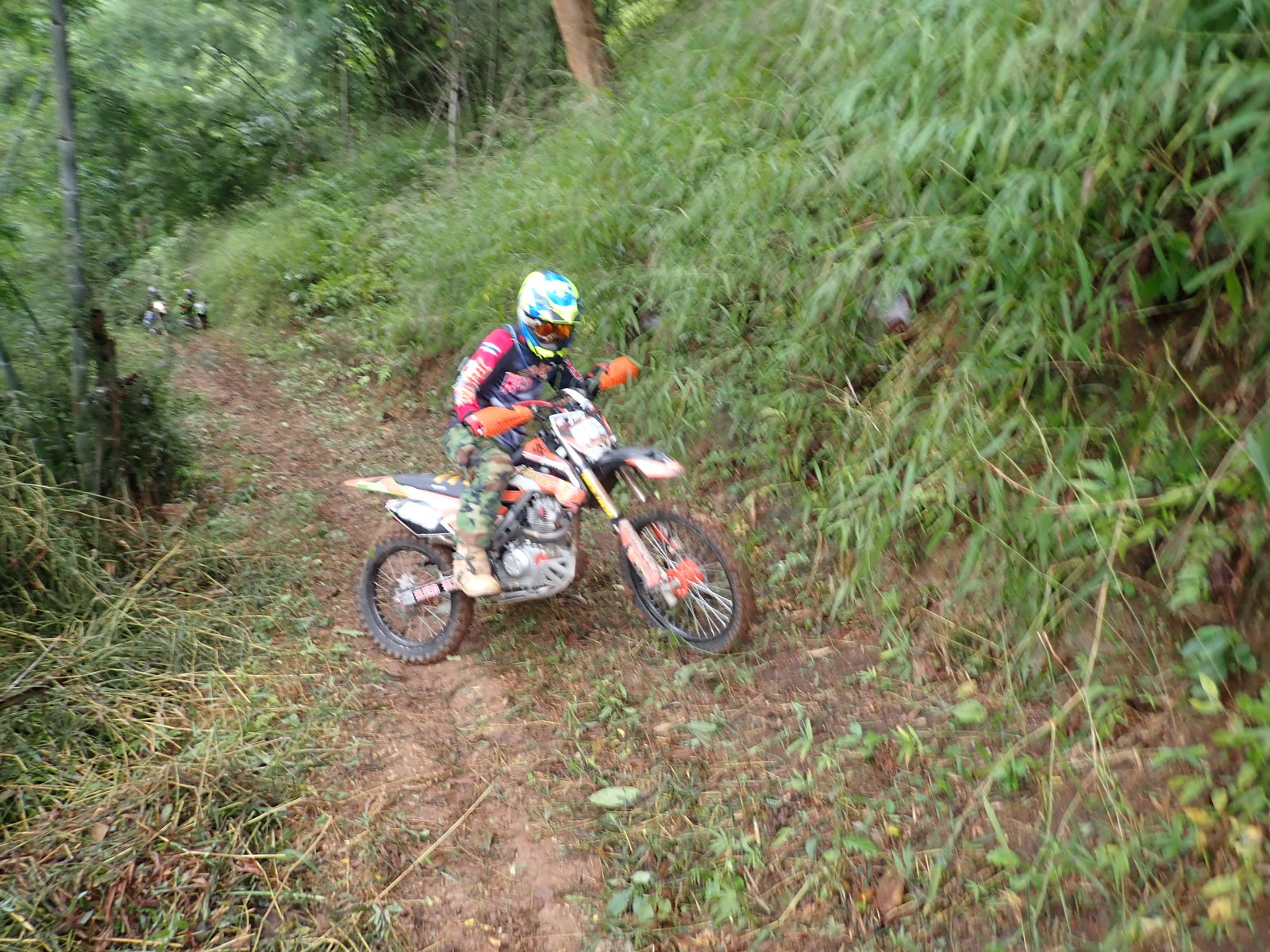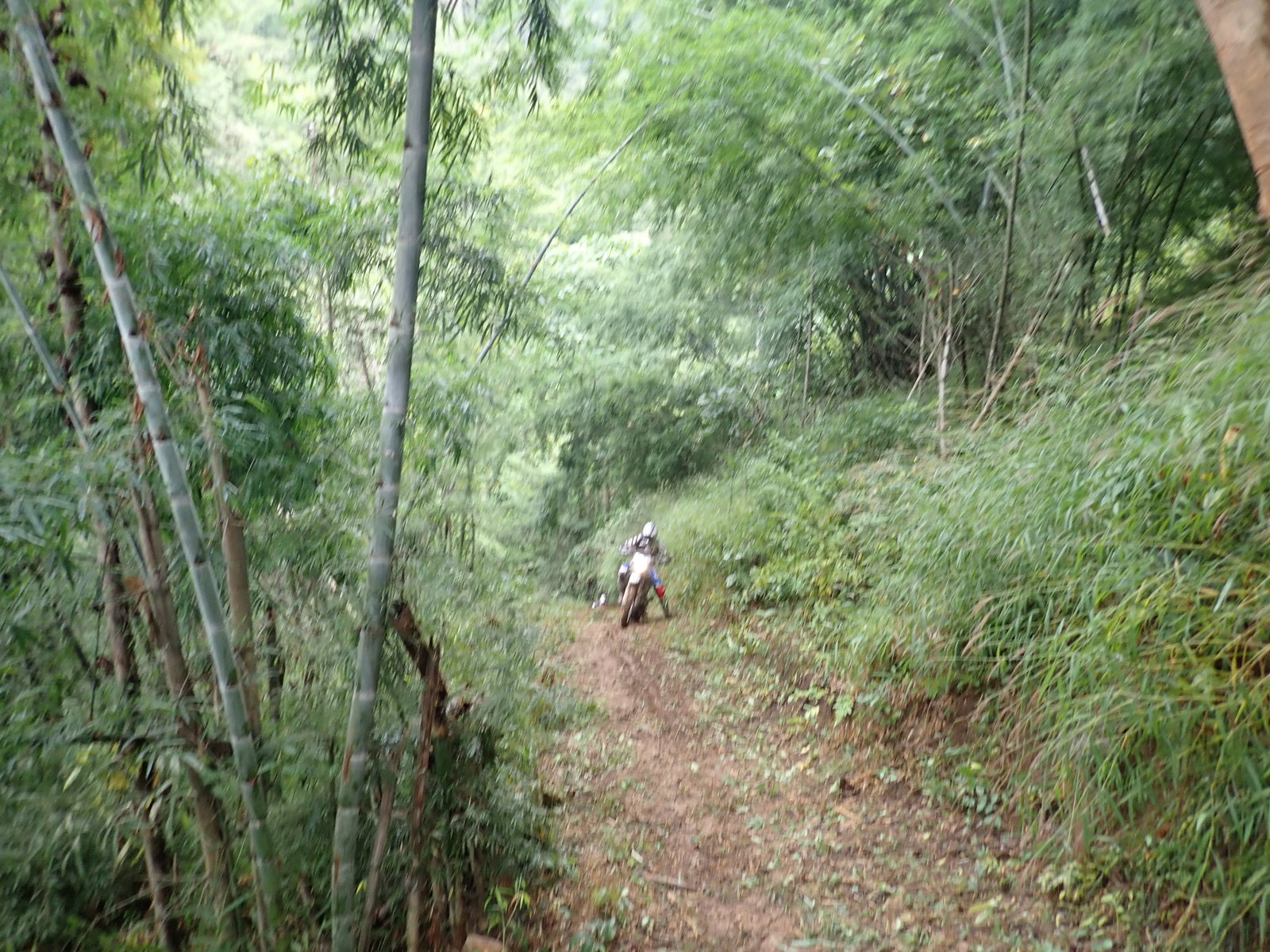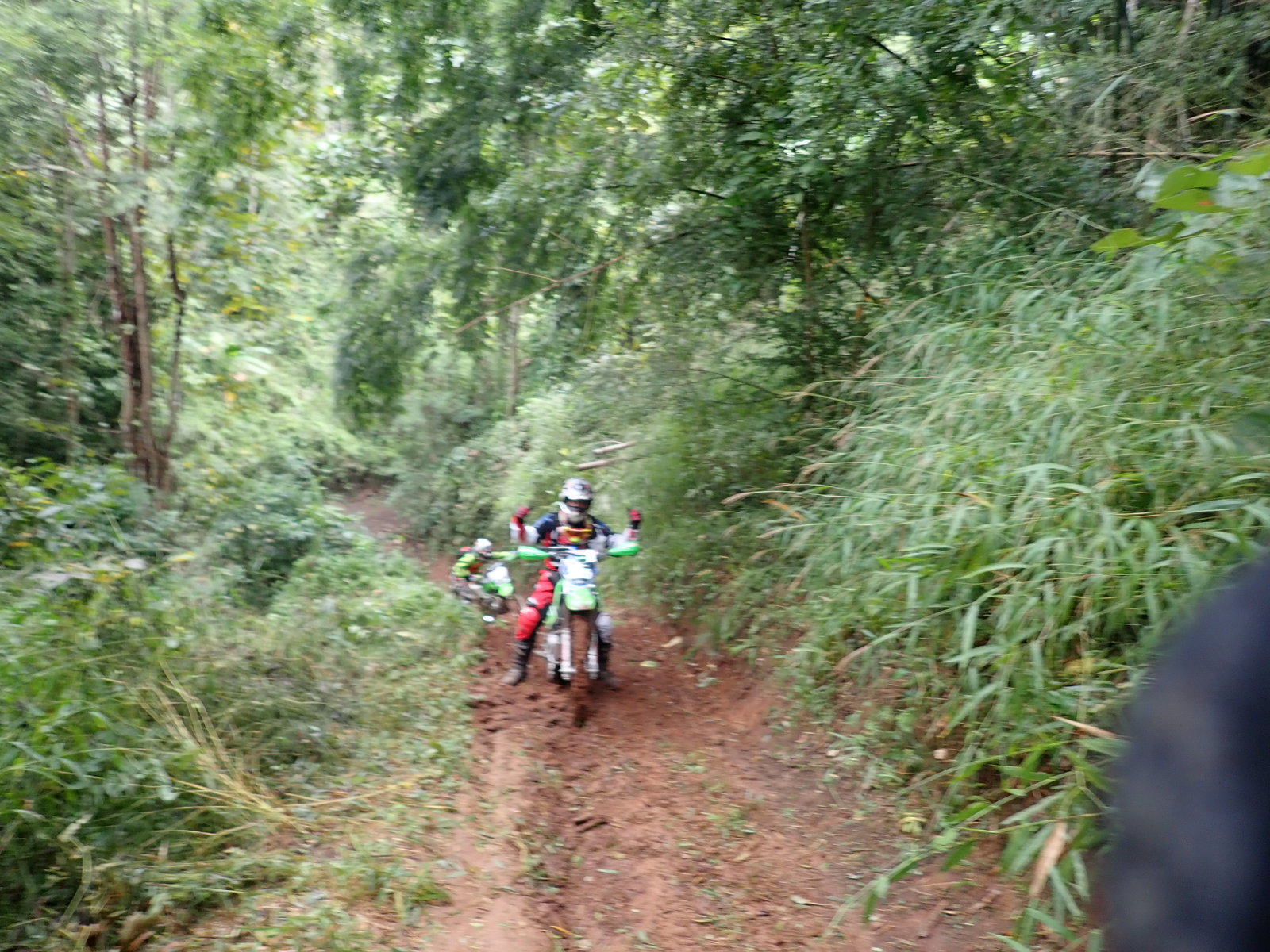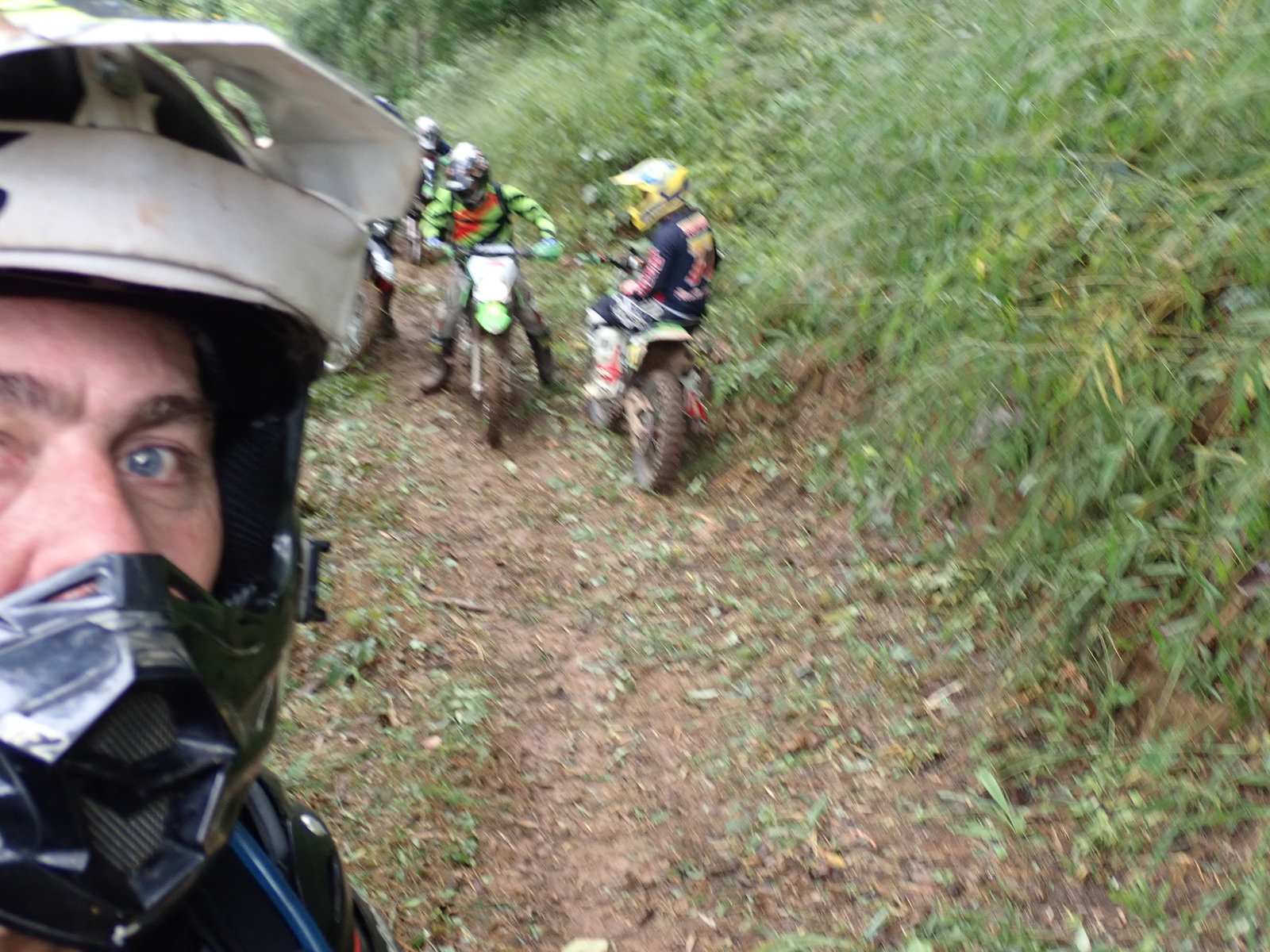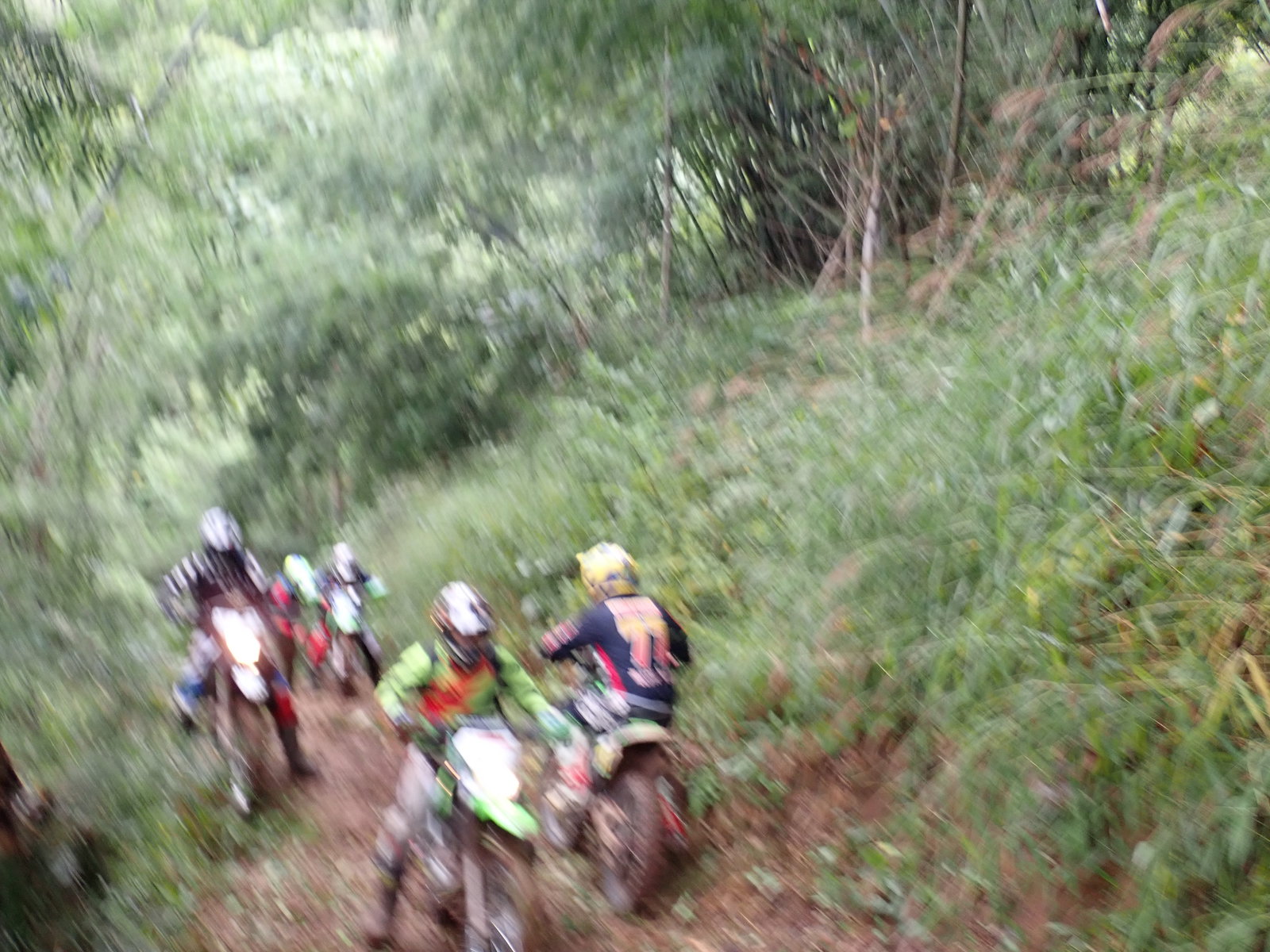 Arrived to the Mae Khanin Hut. Hate to see all the trash. FYI, I will be planning a Moto Bistro clean-up rider when I return home.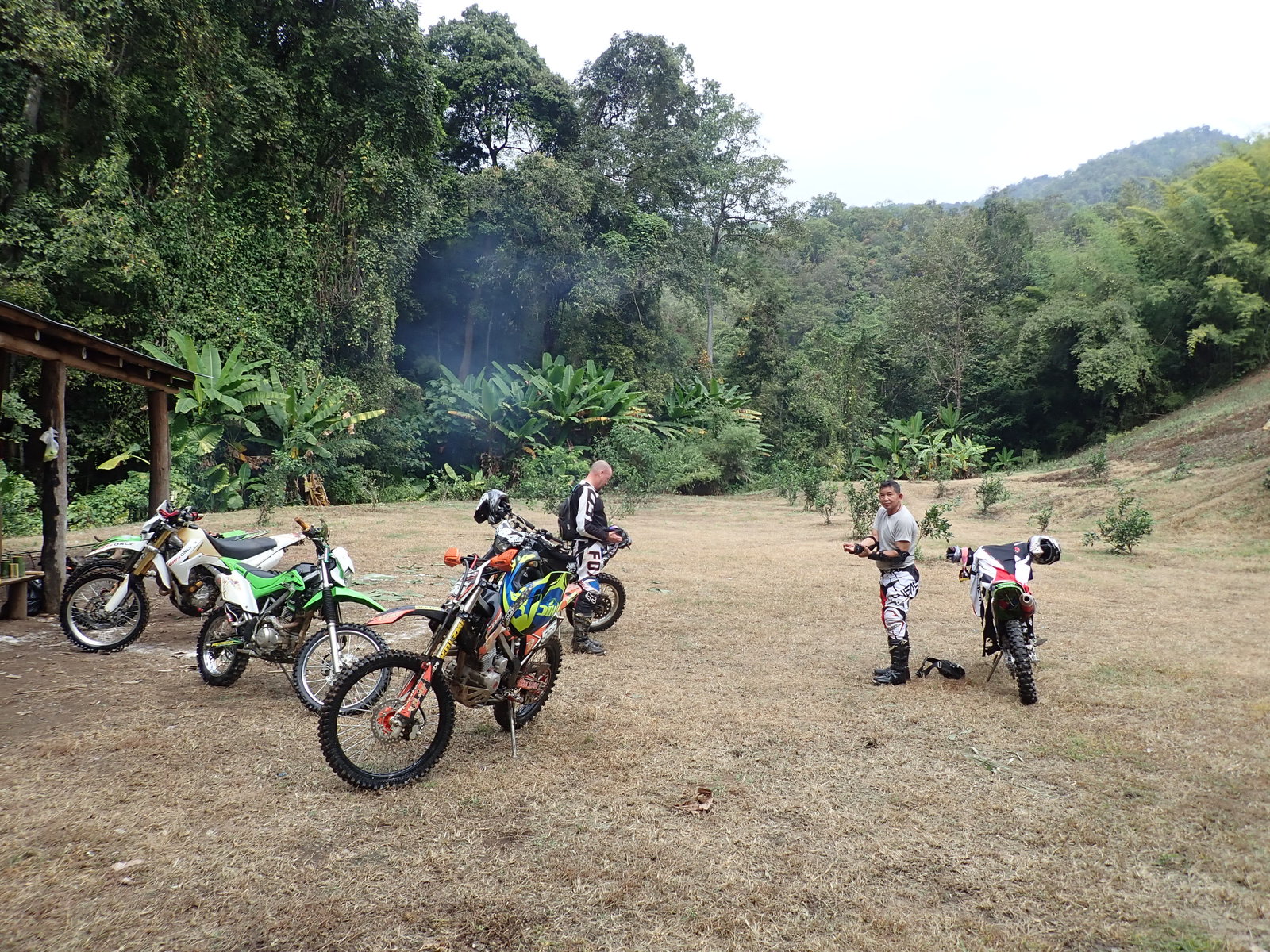 Guys cooking up some spicy Lamb Thai style. I love the stuff but it always turn into rocket fuel for me later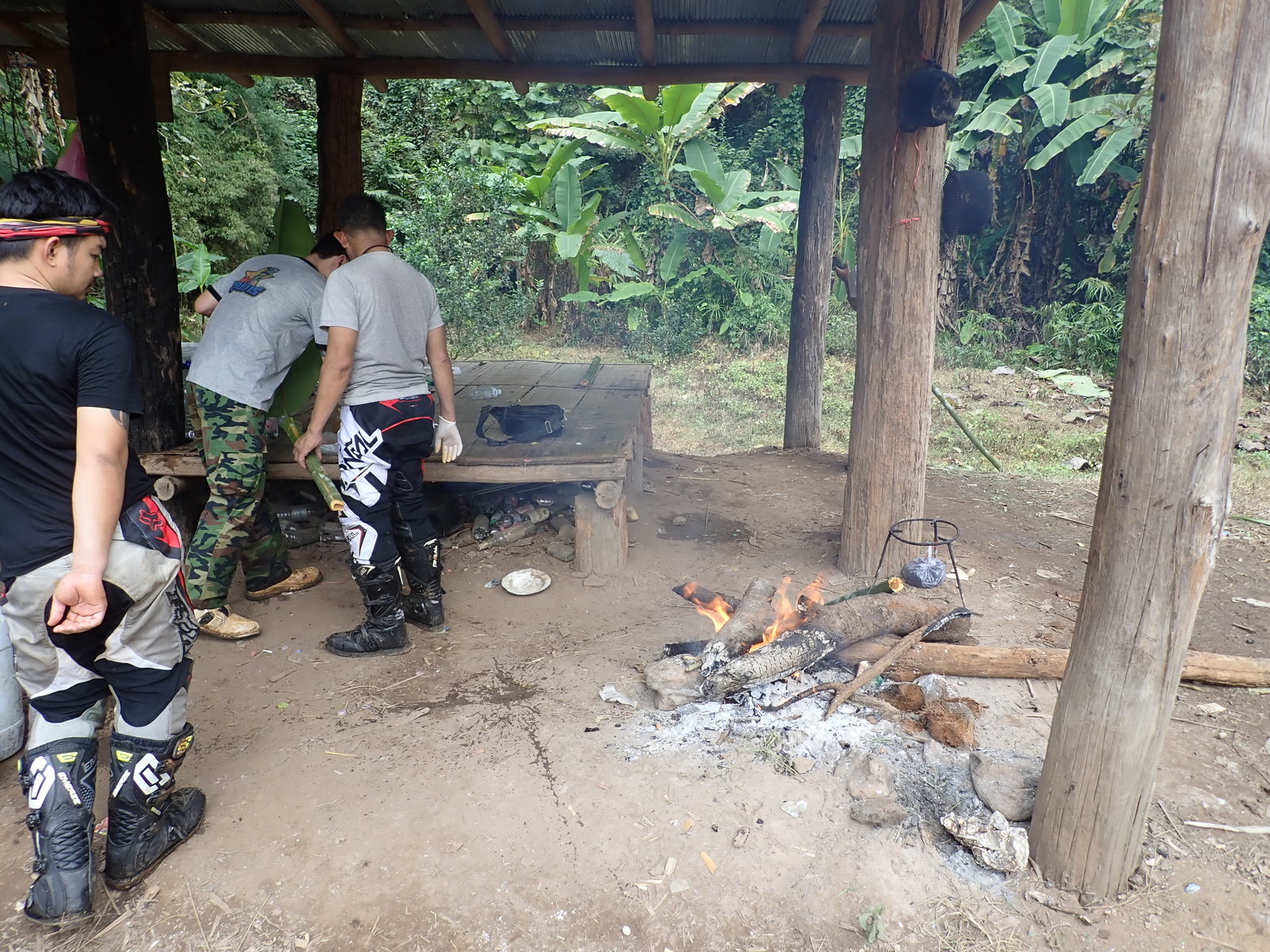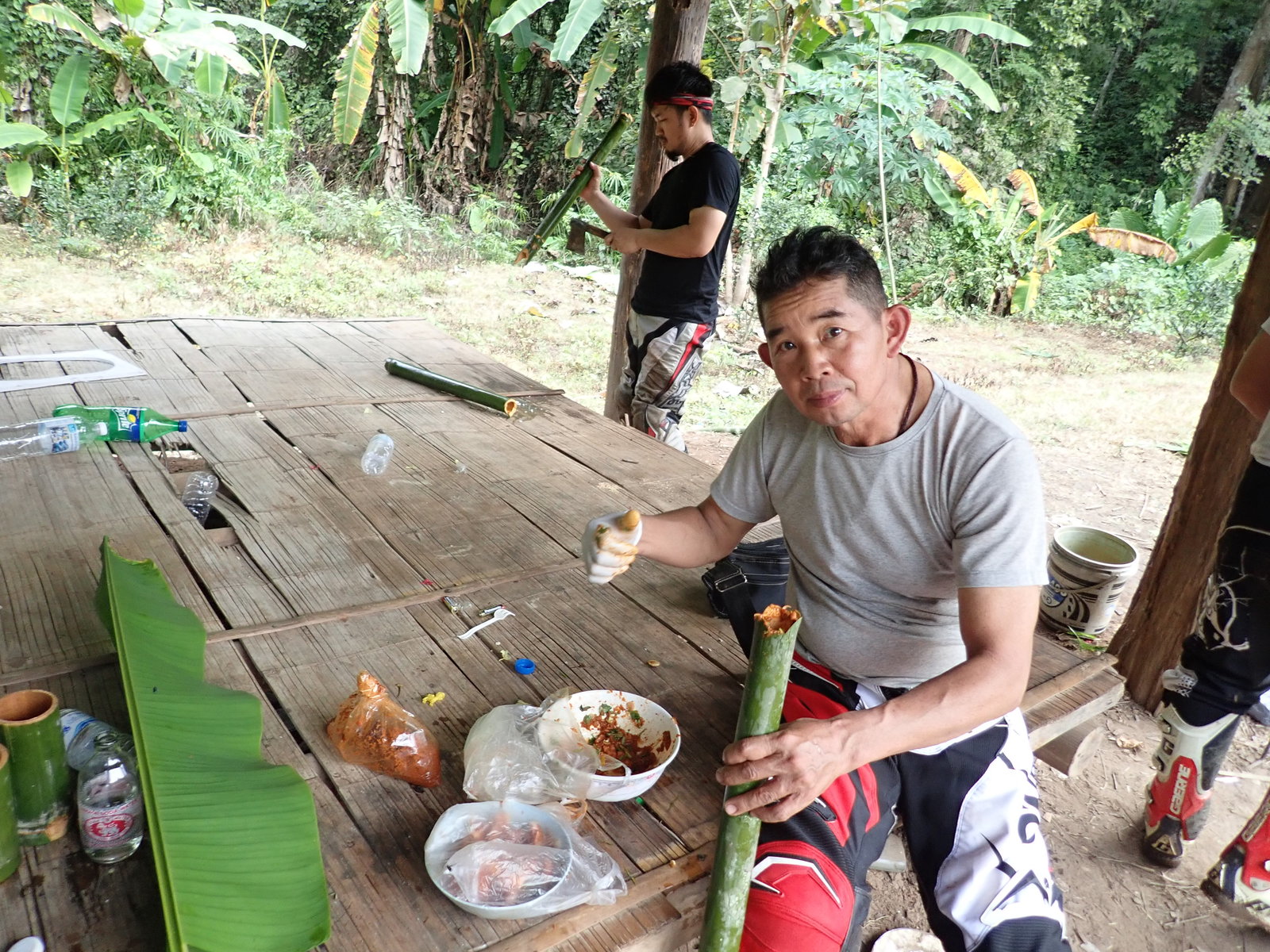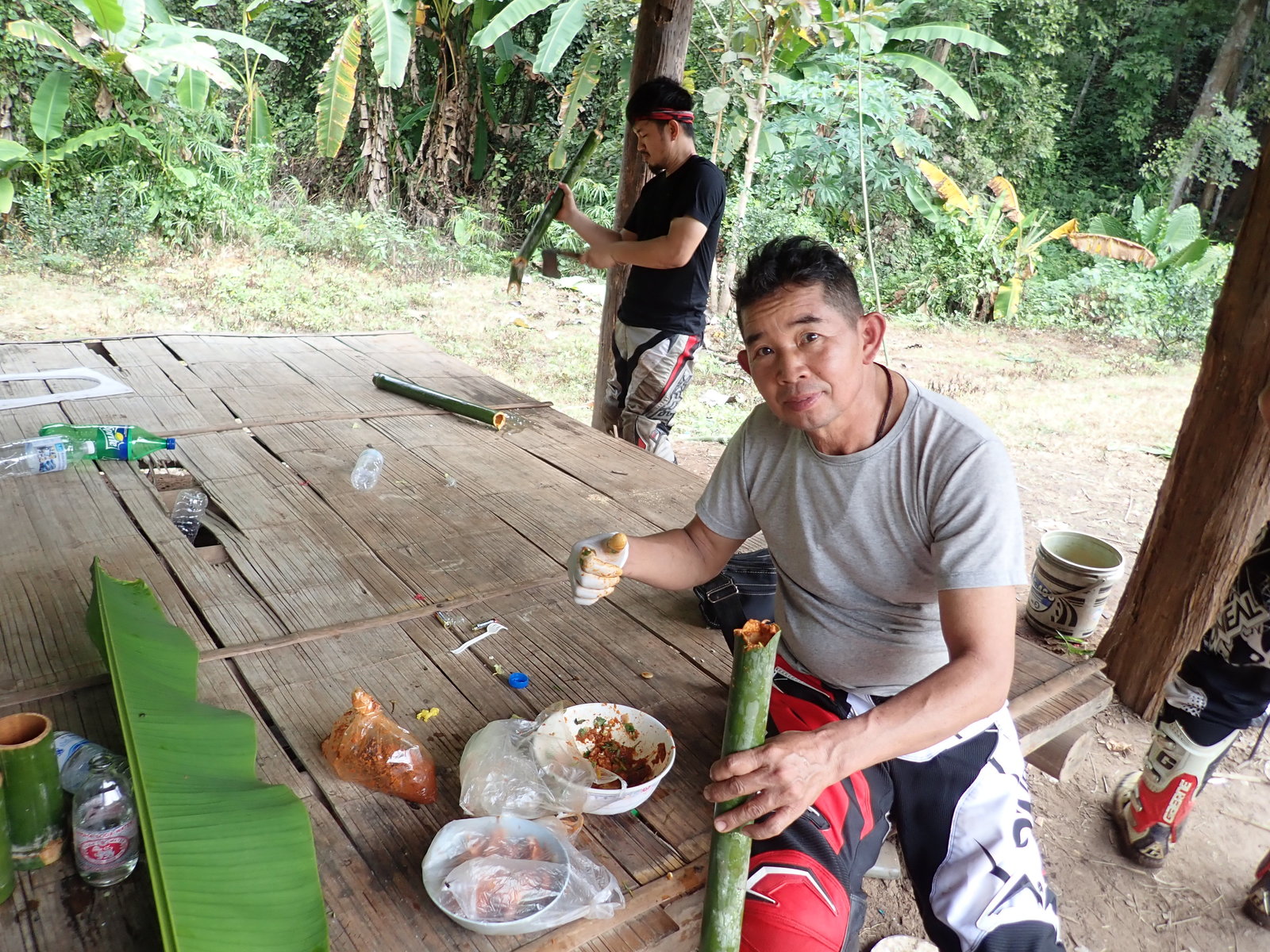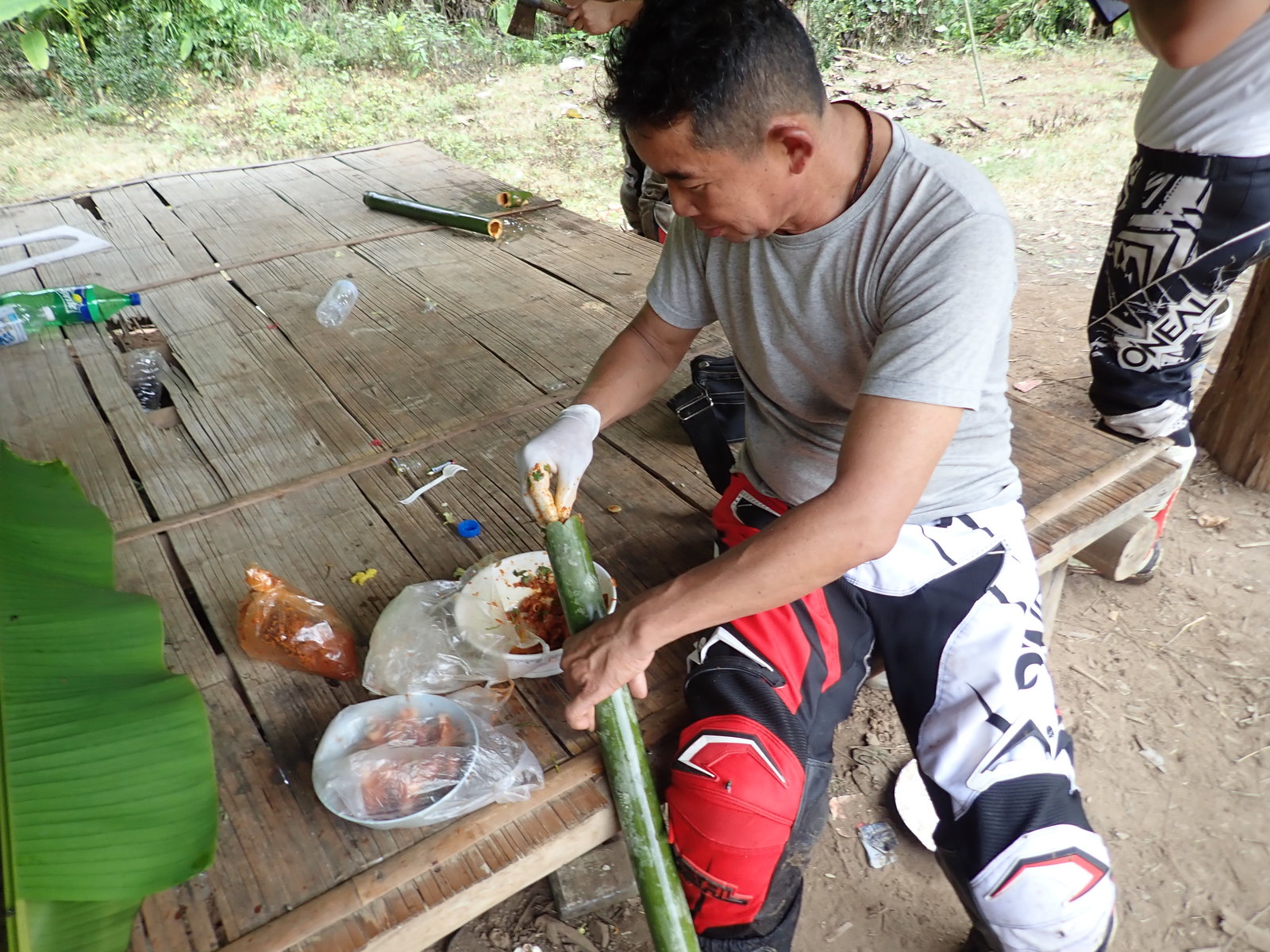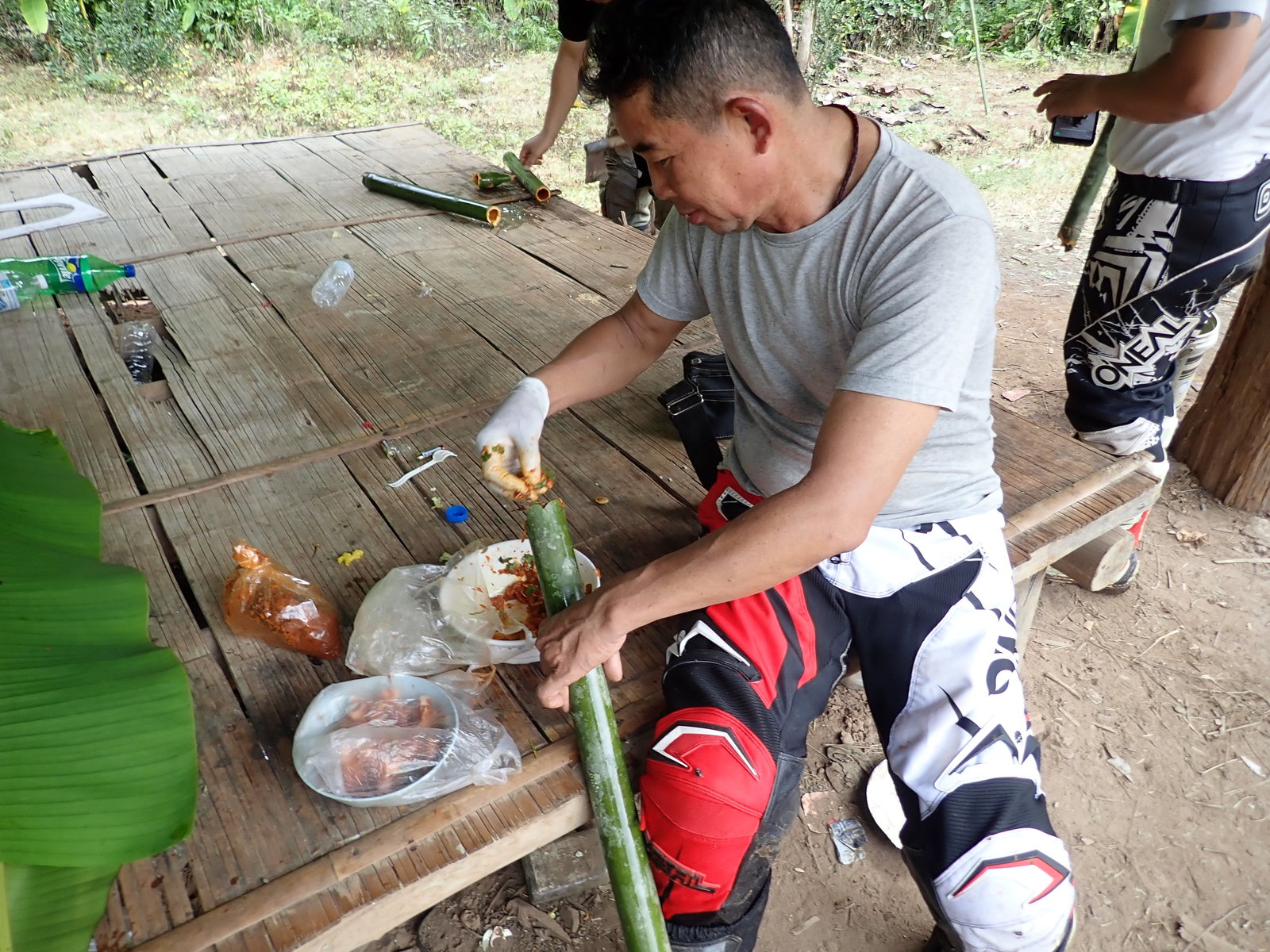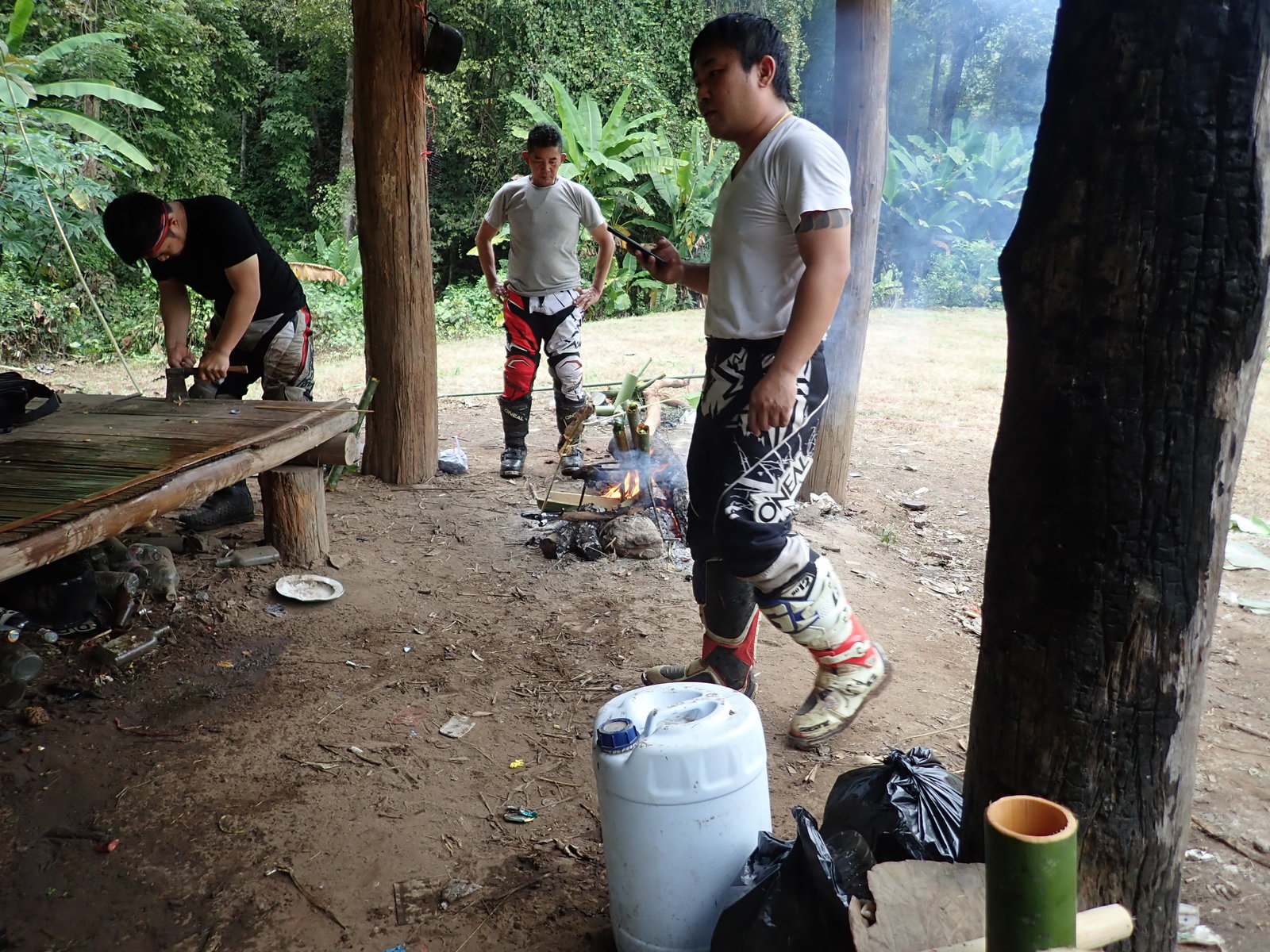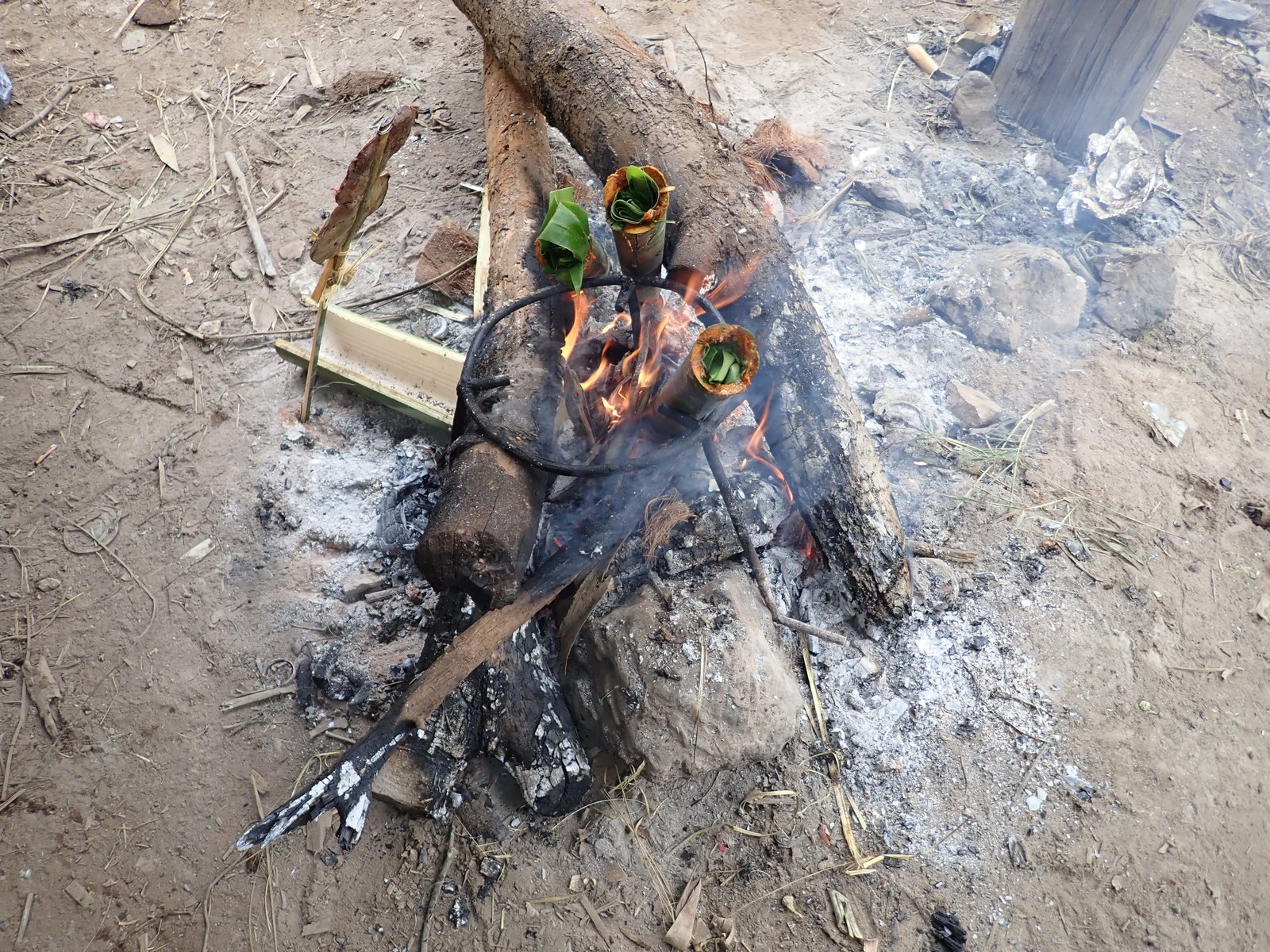 Pig liver... no thanks I'll pass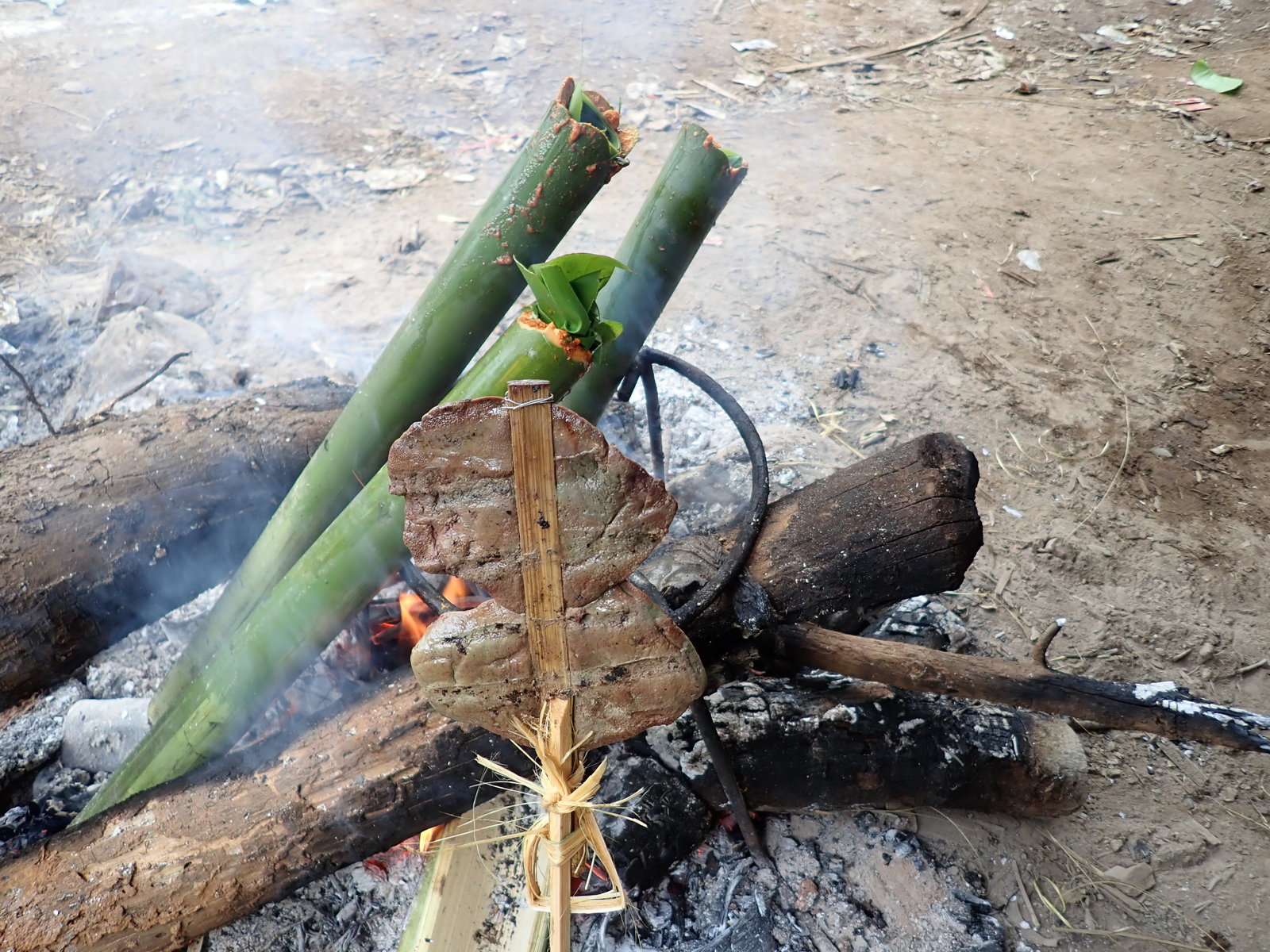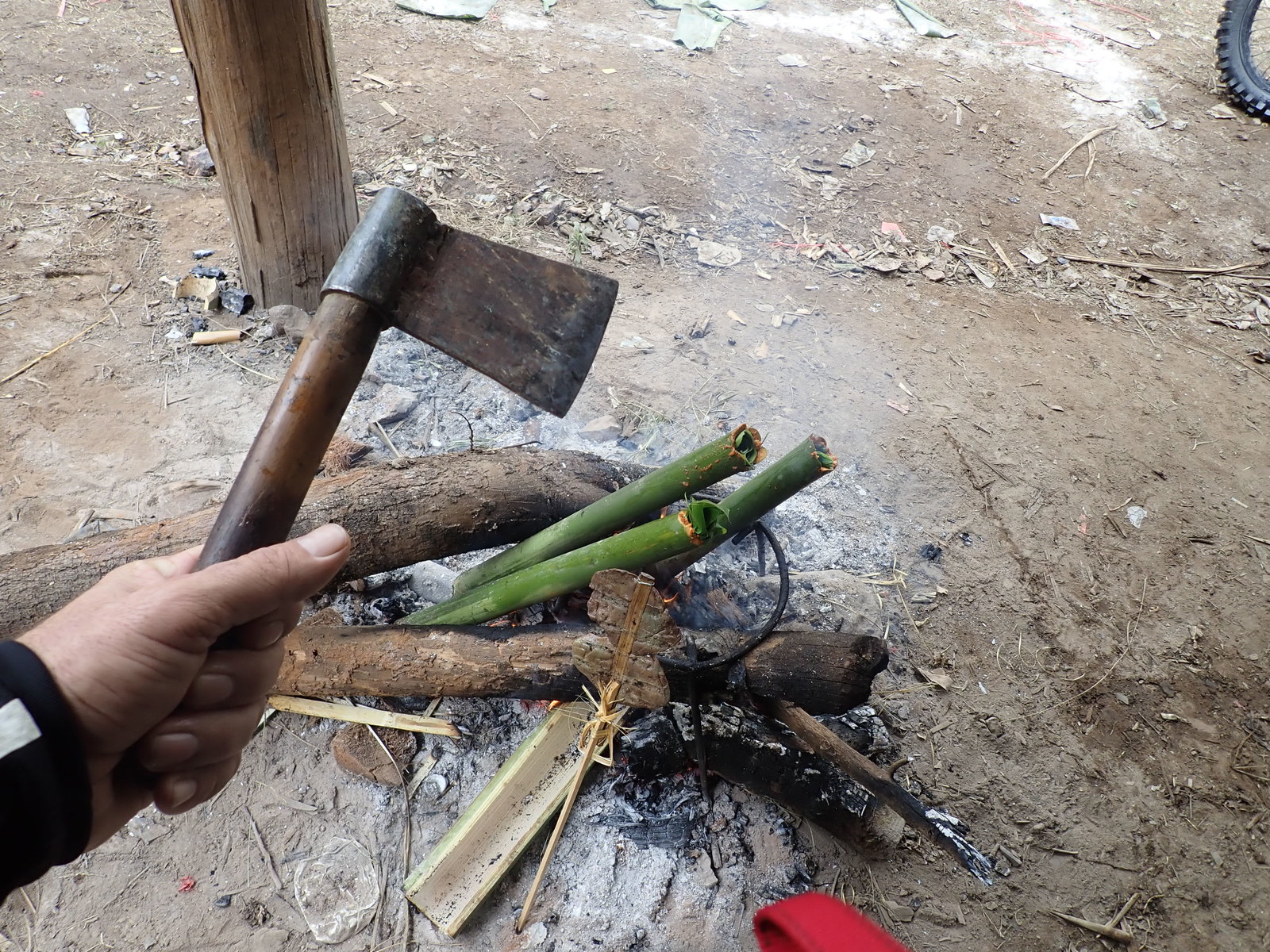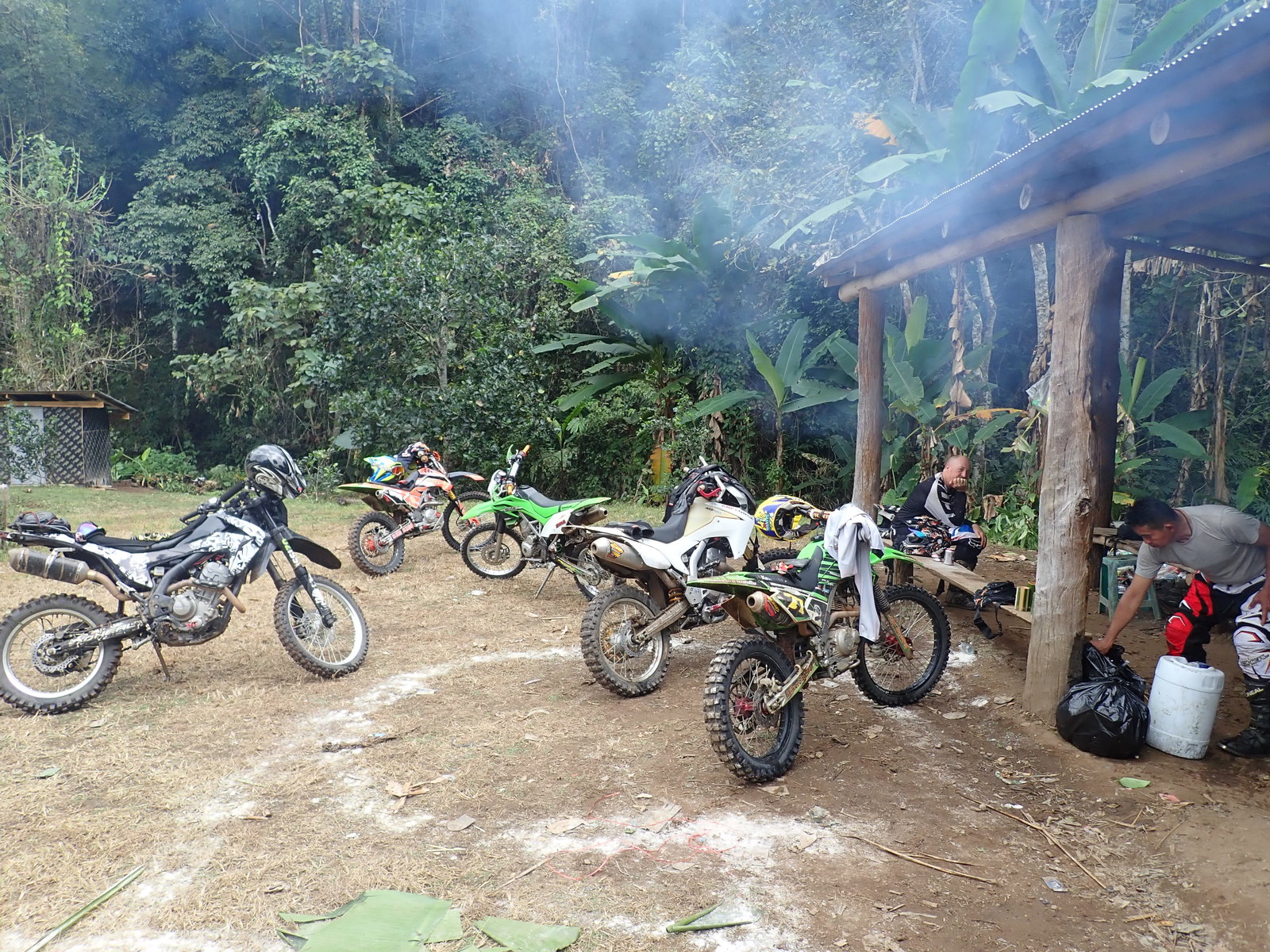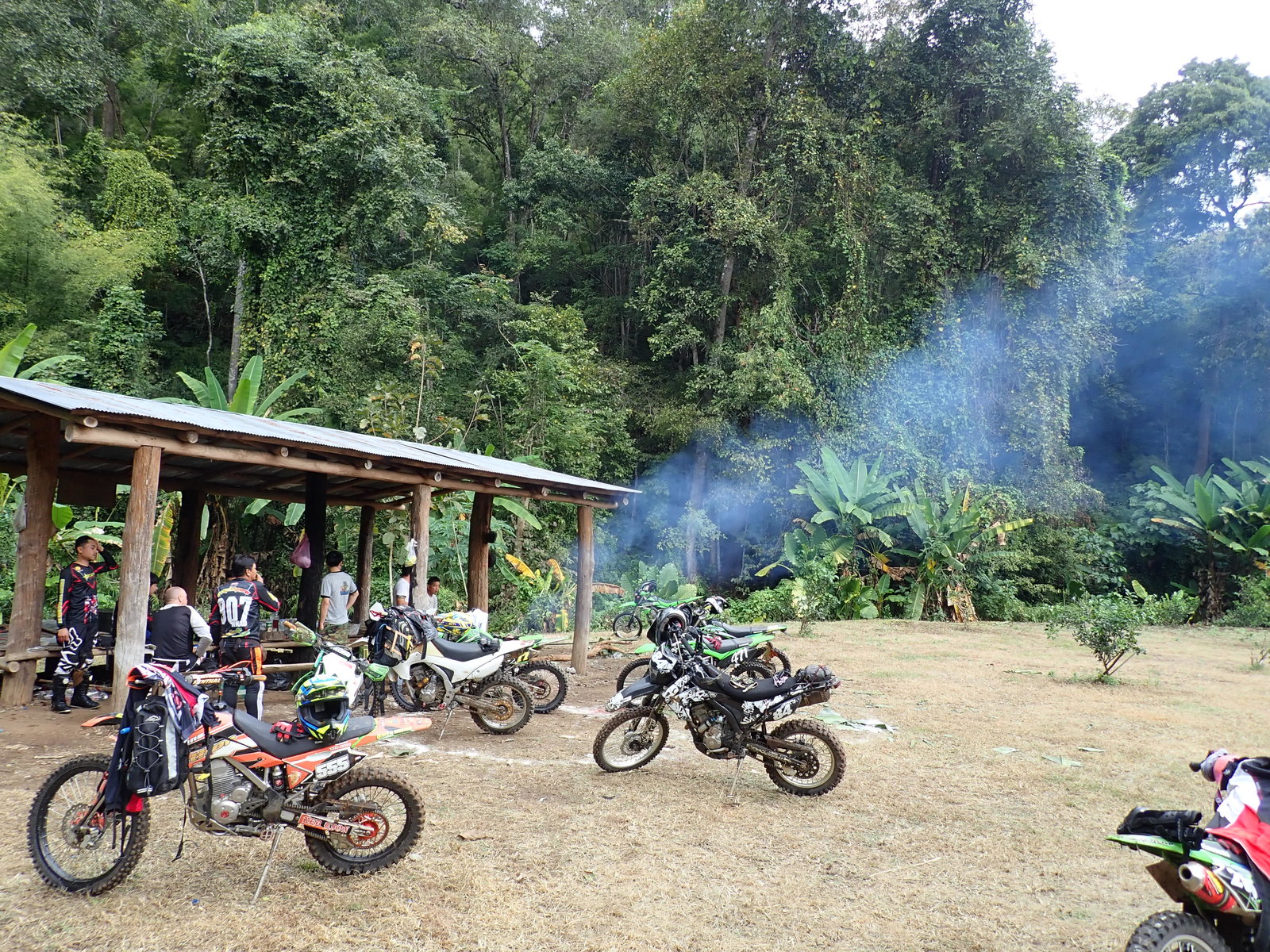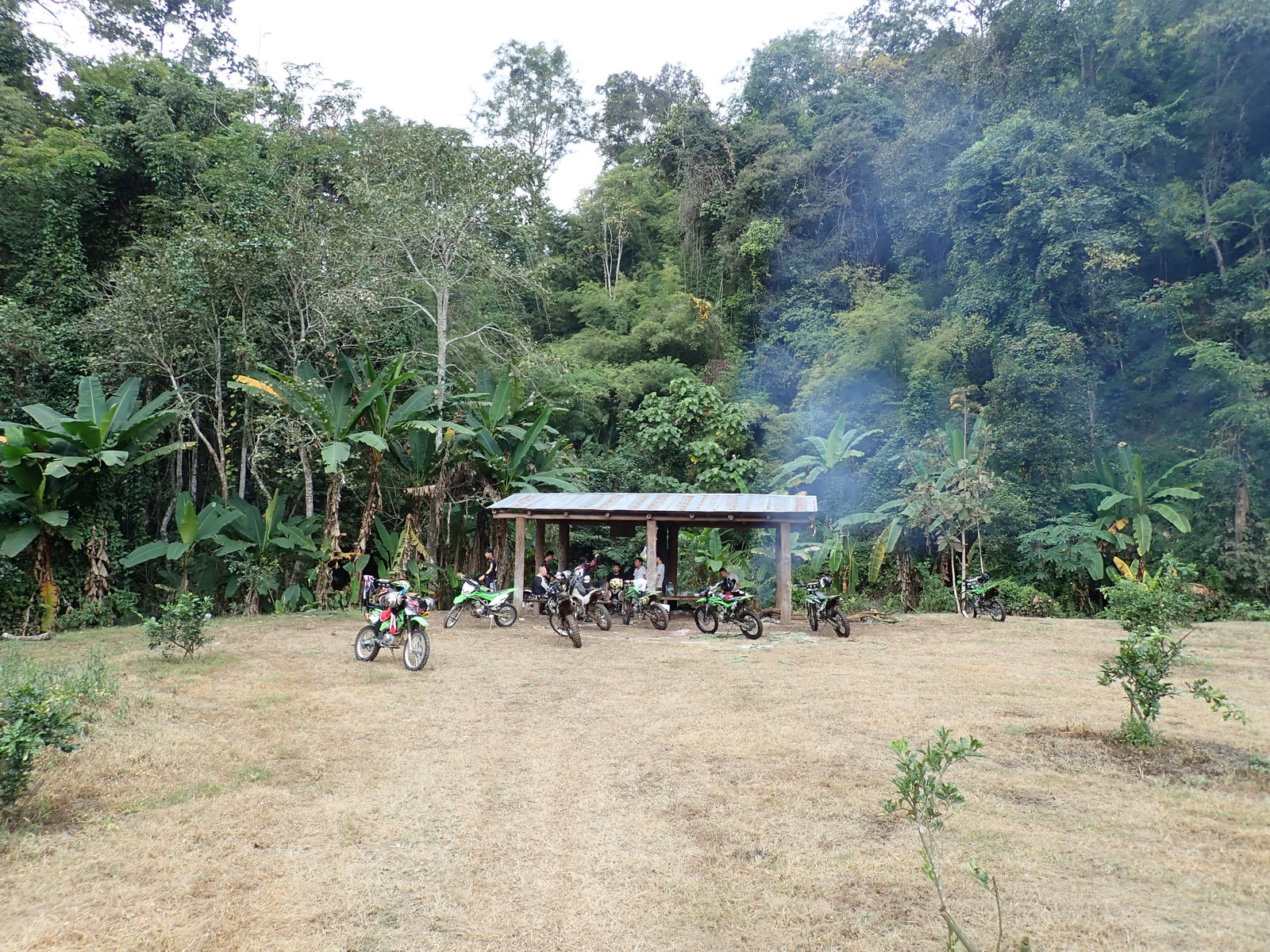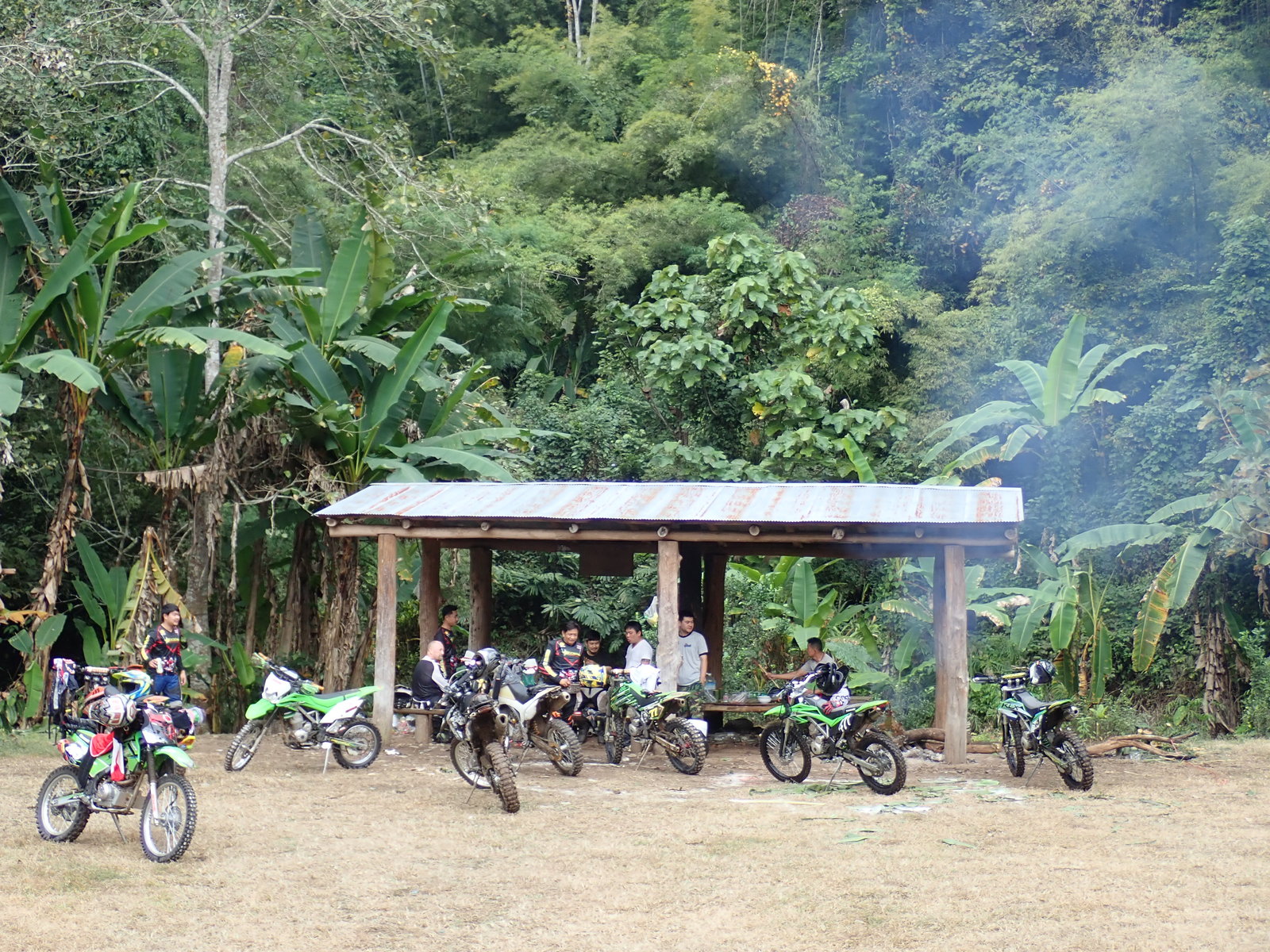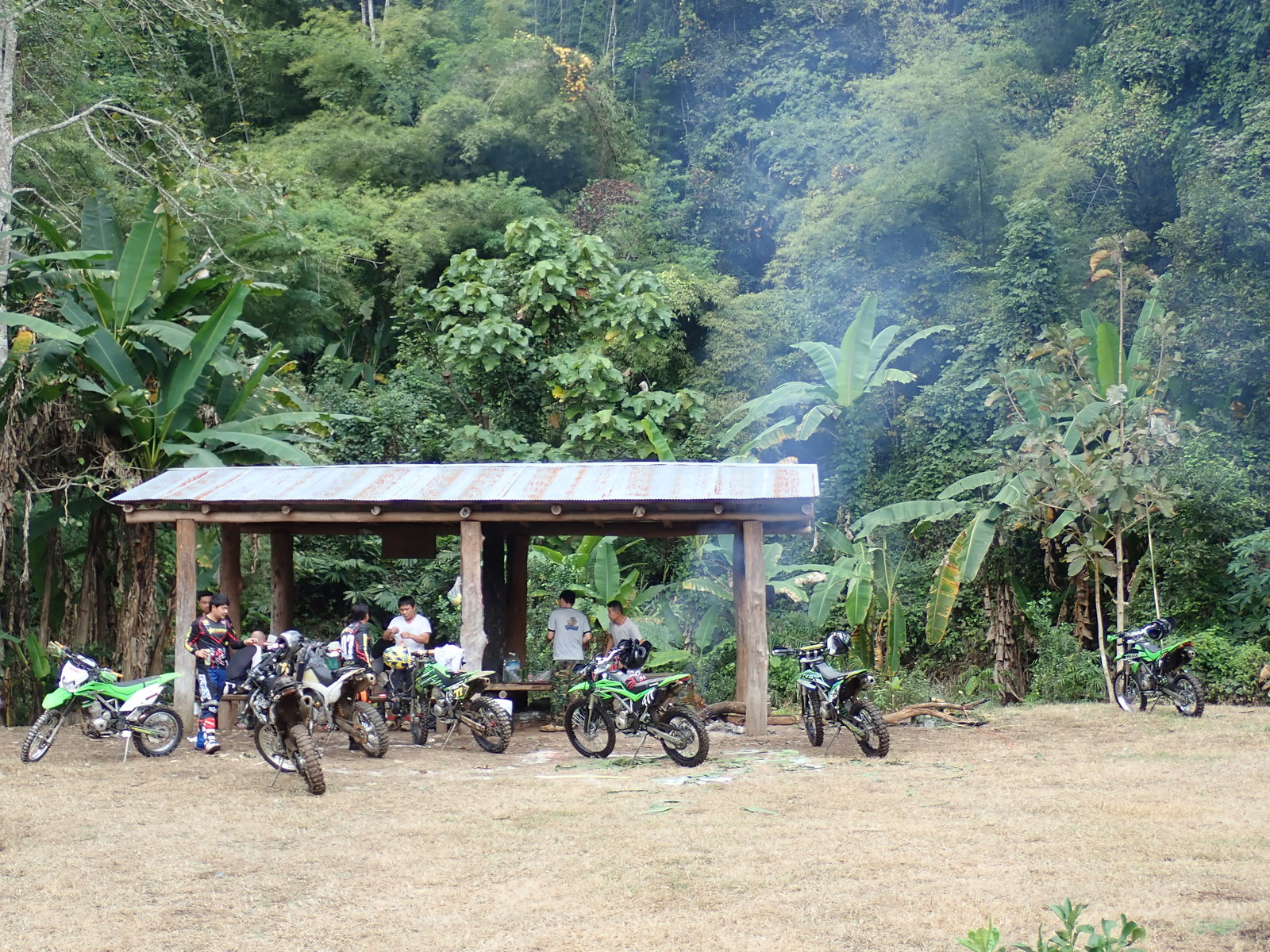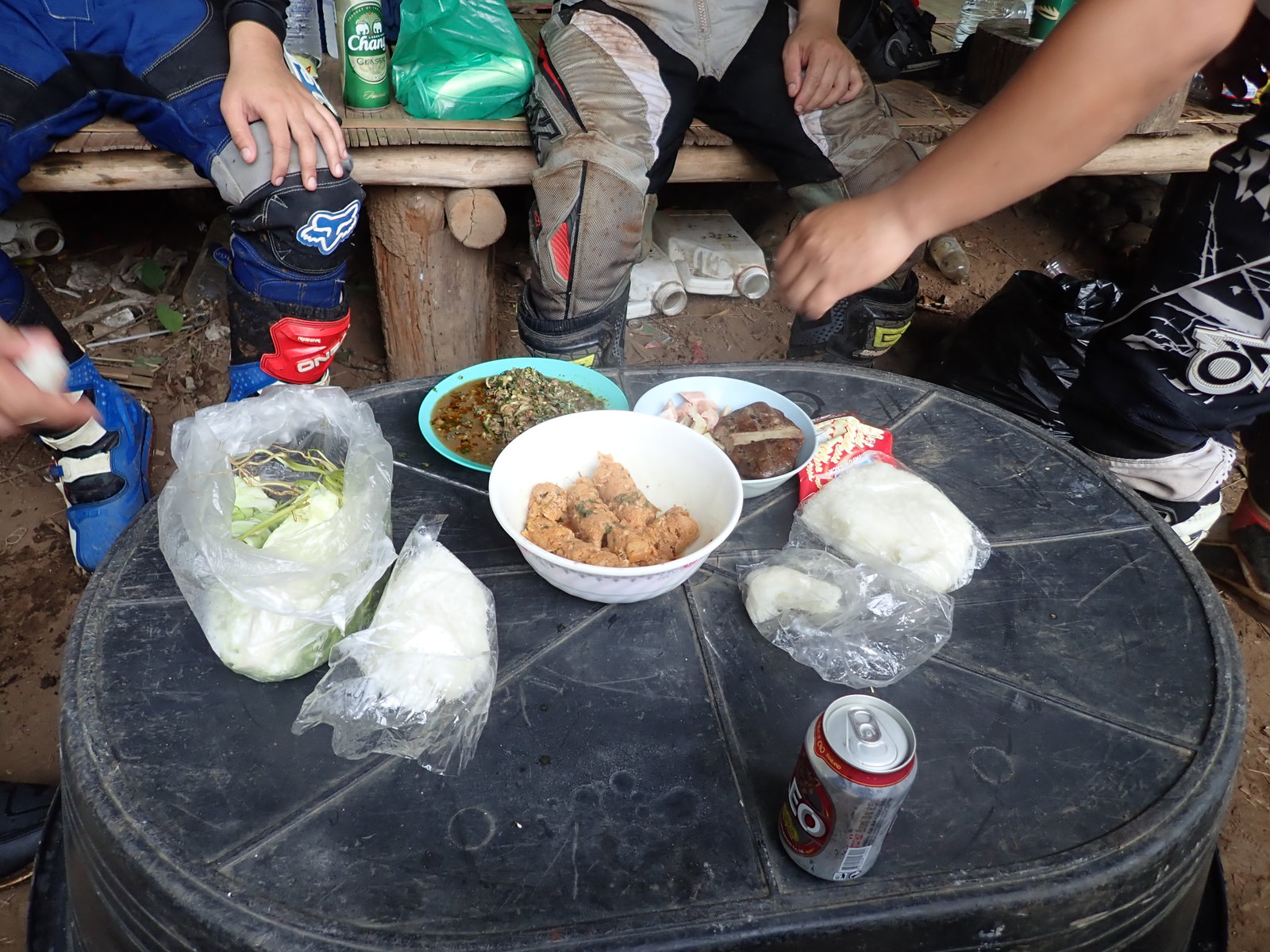 One thing I love about these guy is they pack their shit out. It's just unfortunate that most do not...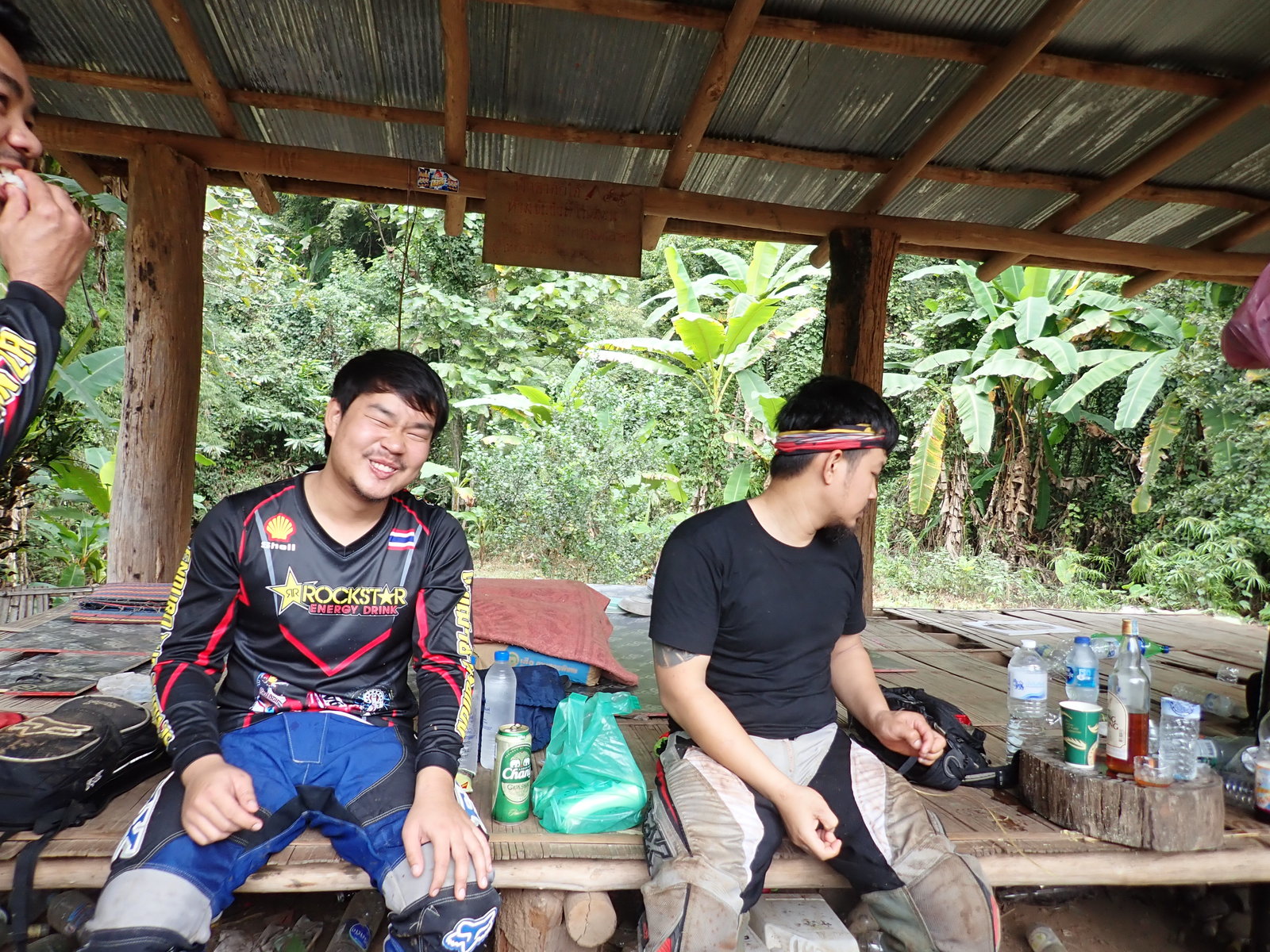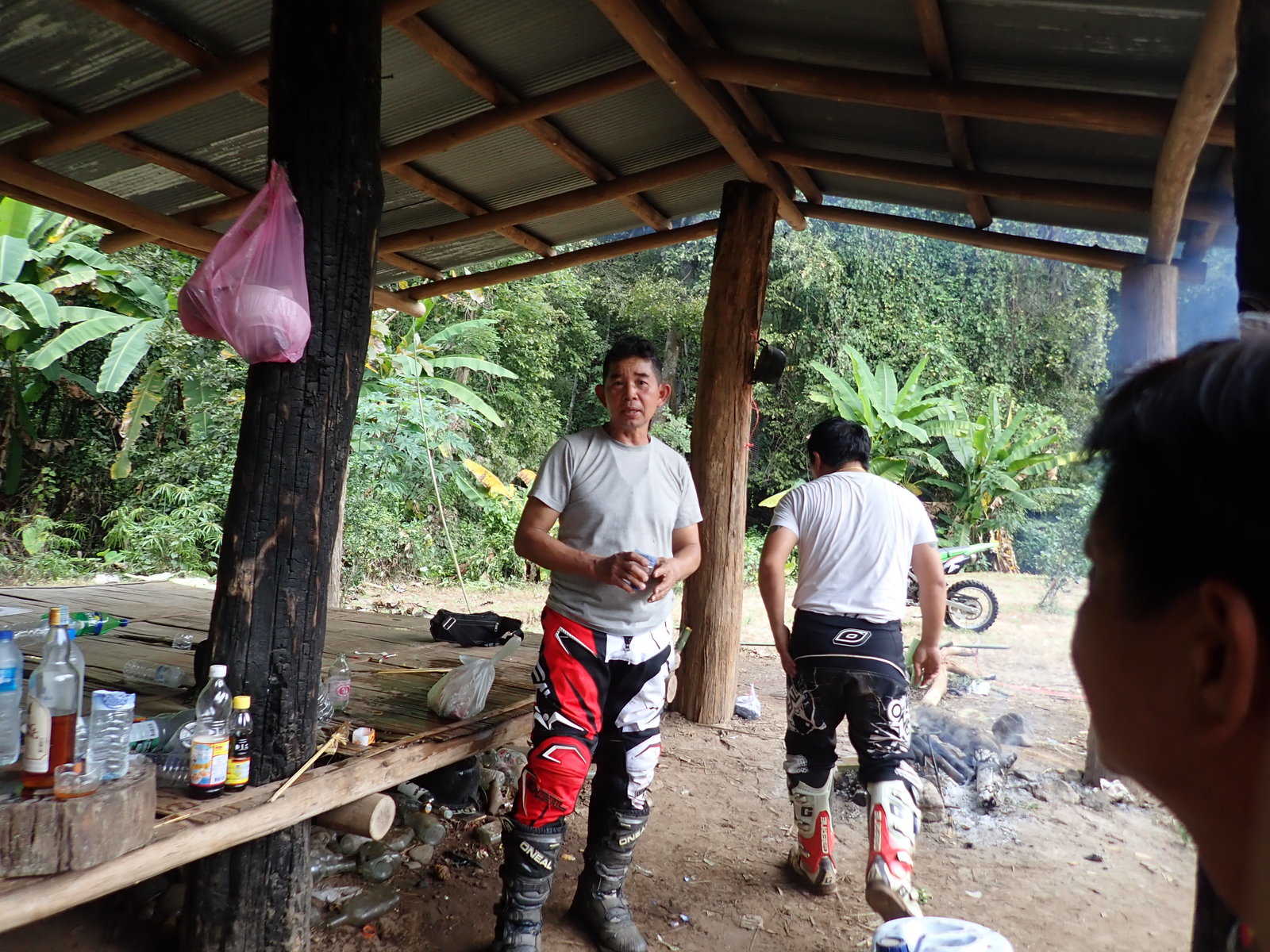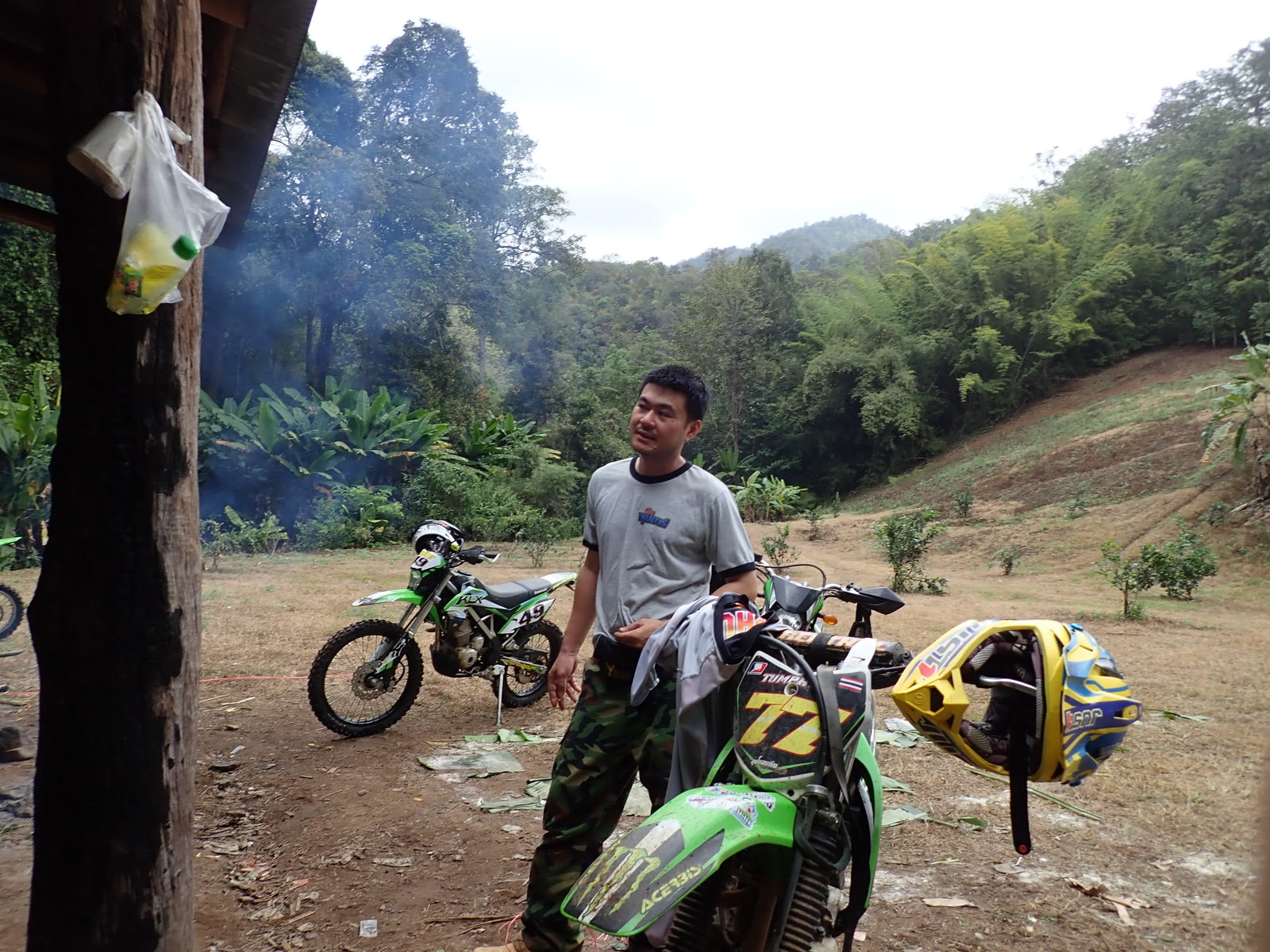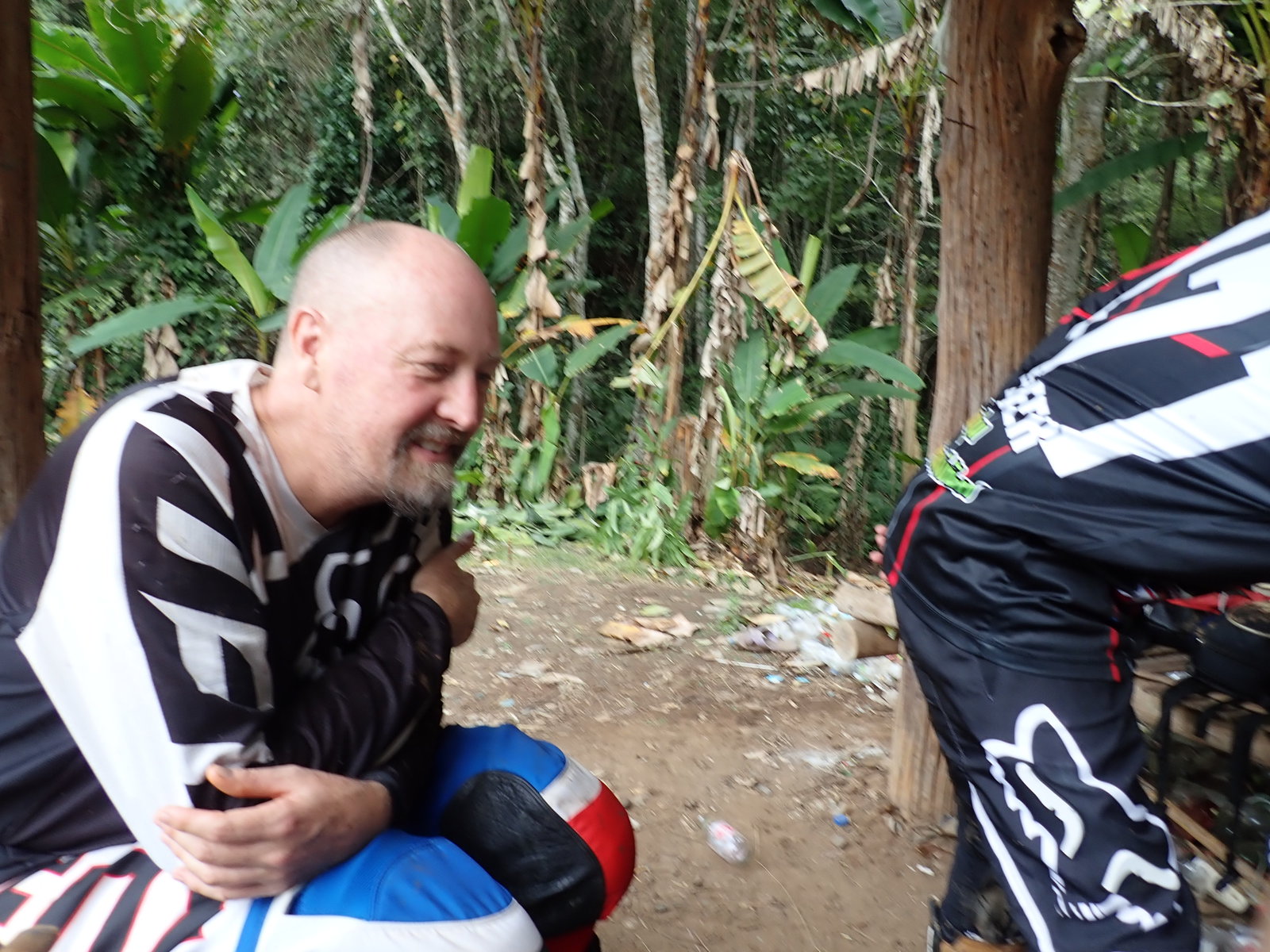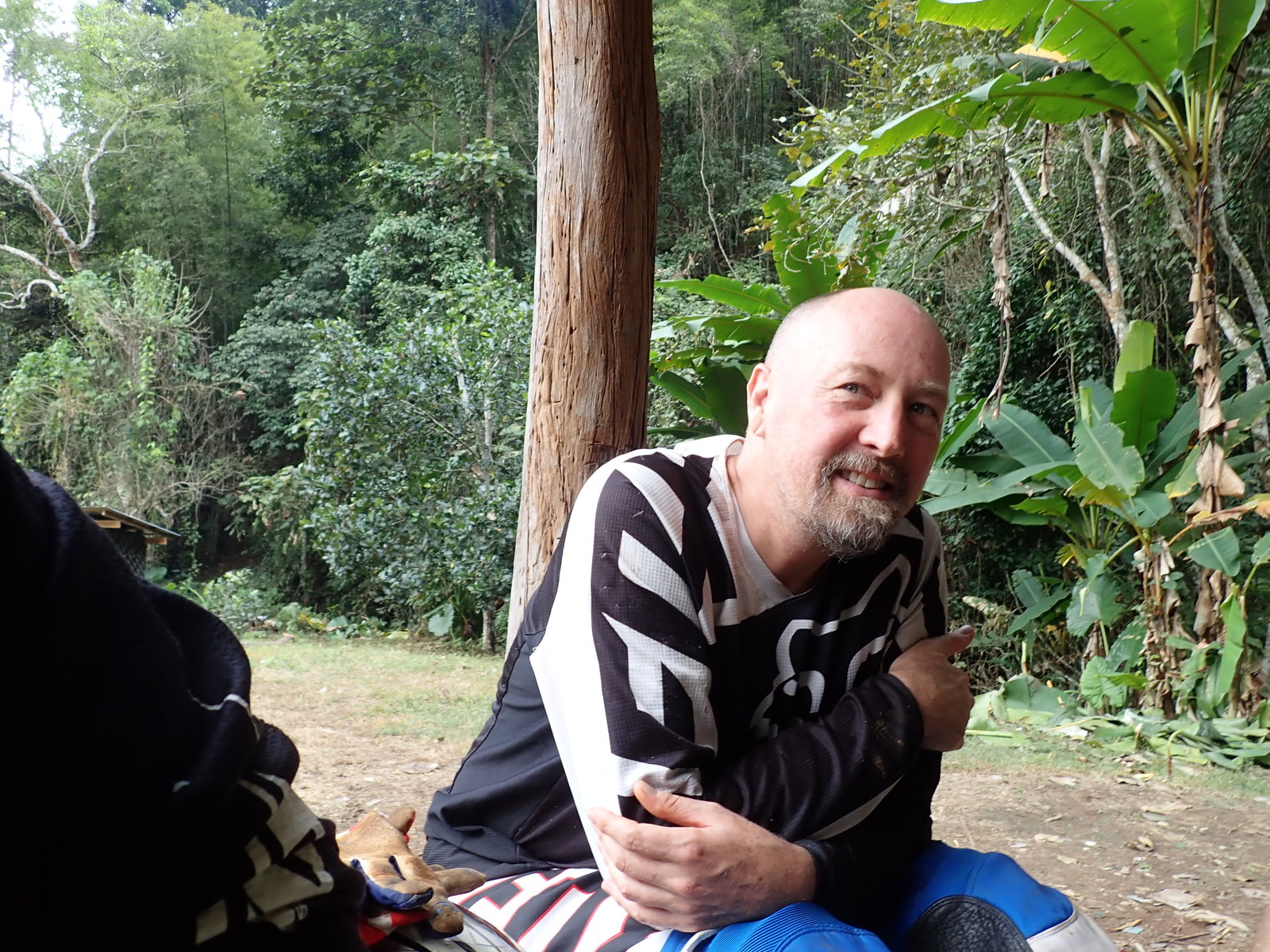 Great little ride with a great bunch of guys