Senior Member
Staff member
Joined

Aug 15, 2012
Bikes

KTM 950SER & EXC, BMW R90S & Dakar, MZ250, BSA B33, Norton 16H, Honda - 500 Fs & X, DRZs, XLs XRs CRFs CT110s etc
Friday 18 December, Ulysses Club Thailand weekly ride in Chiang Mai. This was a quick one that Lachie put together for me whilst I've been otherwised engaged in taste-testing some new menu items. He was kind to me, as I'm still suffering from a riding injury that badly strained my left thumb. I'm avoiding clutched bikes until it heals a bit more... so I took the Forza.
Six of us headed off from Rider's Corner at 10am, out the 1006 to do an outer loop around the east to northwest area, finishing up for a refreshing ale with Ian and family at the X Centre. Bikes ranged from a 125 Wave, Forza, Suzuki DRZ and Honda 500X.
Lachie plotted the route using Google Maps - which promptly altered the route for him as soon as he loaded it into his phone. I'd plotted it on Mapsource and loaded it onto OsmAnd+ via gpx as a backup, which was fortuitous, as Google Maps shit itself on Lachie's phone less than 10 km into the route. Here's a screengrab of the Mapsource route
It was out the 1006, hang a left and through the back of Doi Saket to the Mae Kuang Reservoir, taking in the main dam wall, rather than the one we usually see when heading to the suspension bridge
Then we followed the canal around to the Huai Cho reservoir... with a couple of km of it being dirt
including past this "lake" as it is called on some maps. Still an operating quarry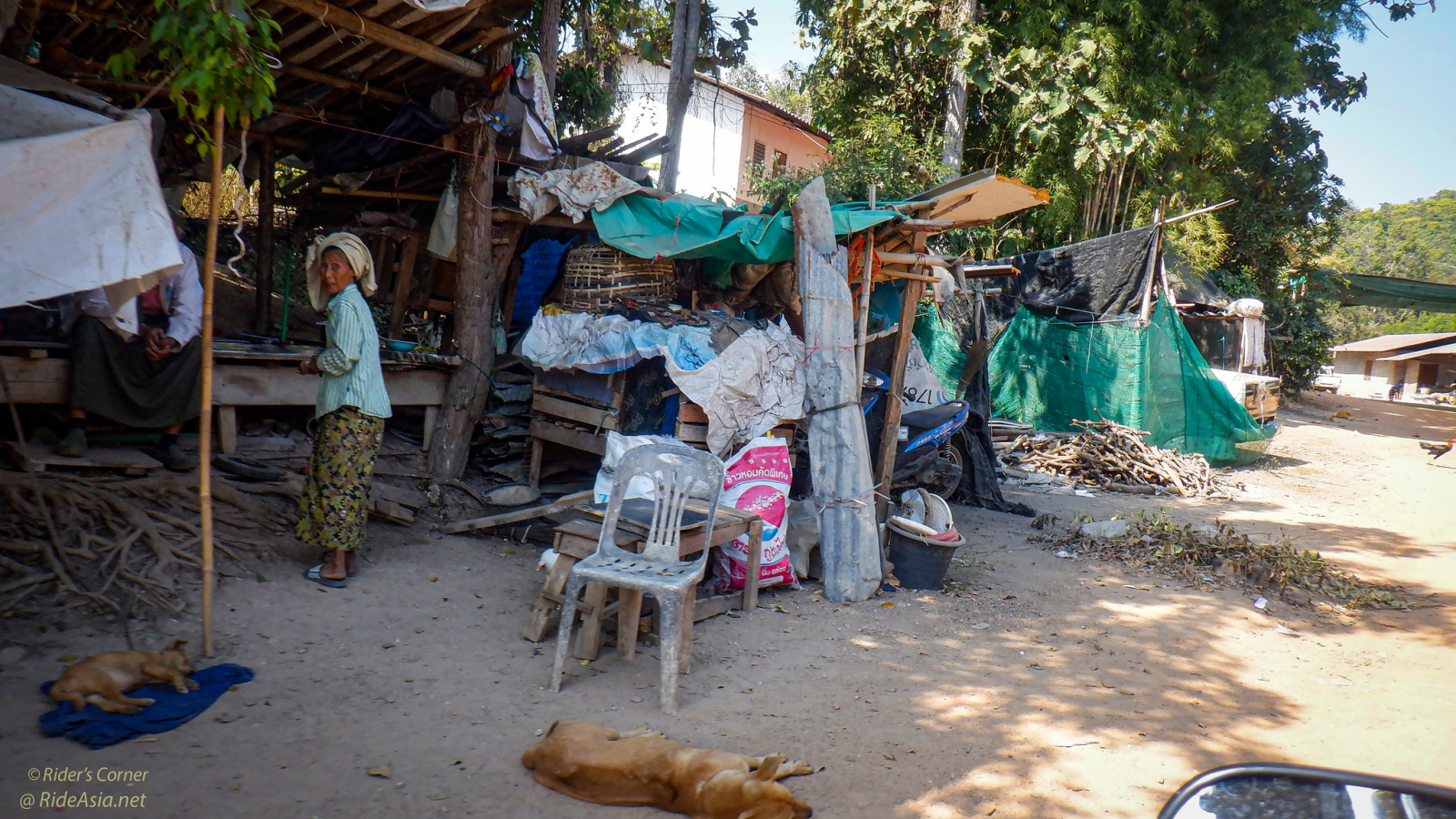 The road had a few potholes, but wasn't too bad.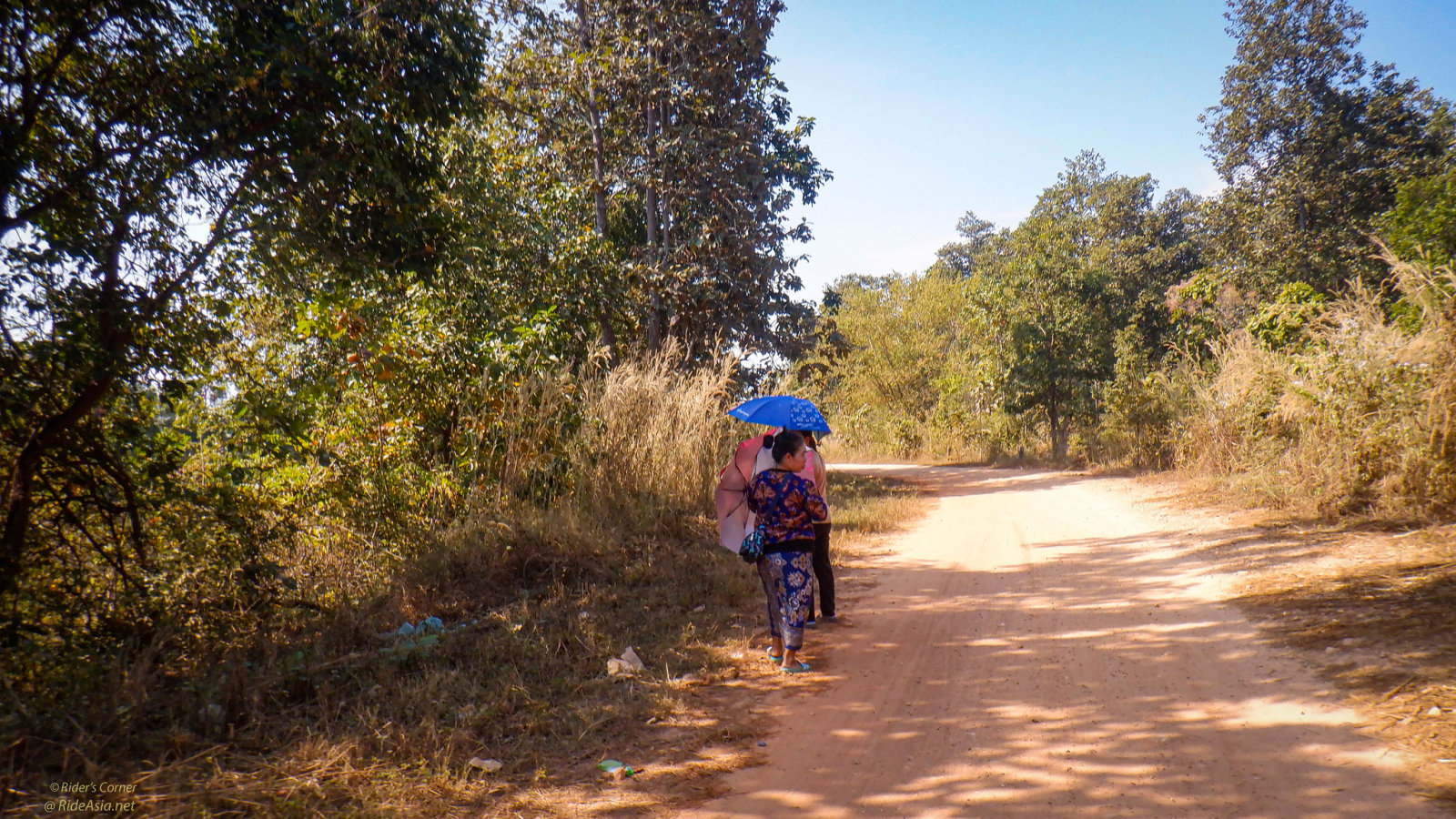 When we hit a stretch of about 20 metres of deep soft sand a bit further along than the above photo, I thought it might get interesting - but that was all we got.
Nice spot at the reservoir, with about 10 bods at various locations dipping a line
The main road to the reservoir was much more civilised than the one we'd used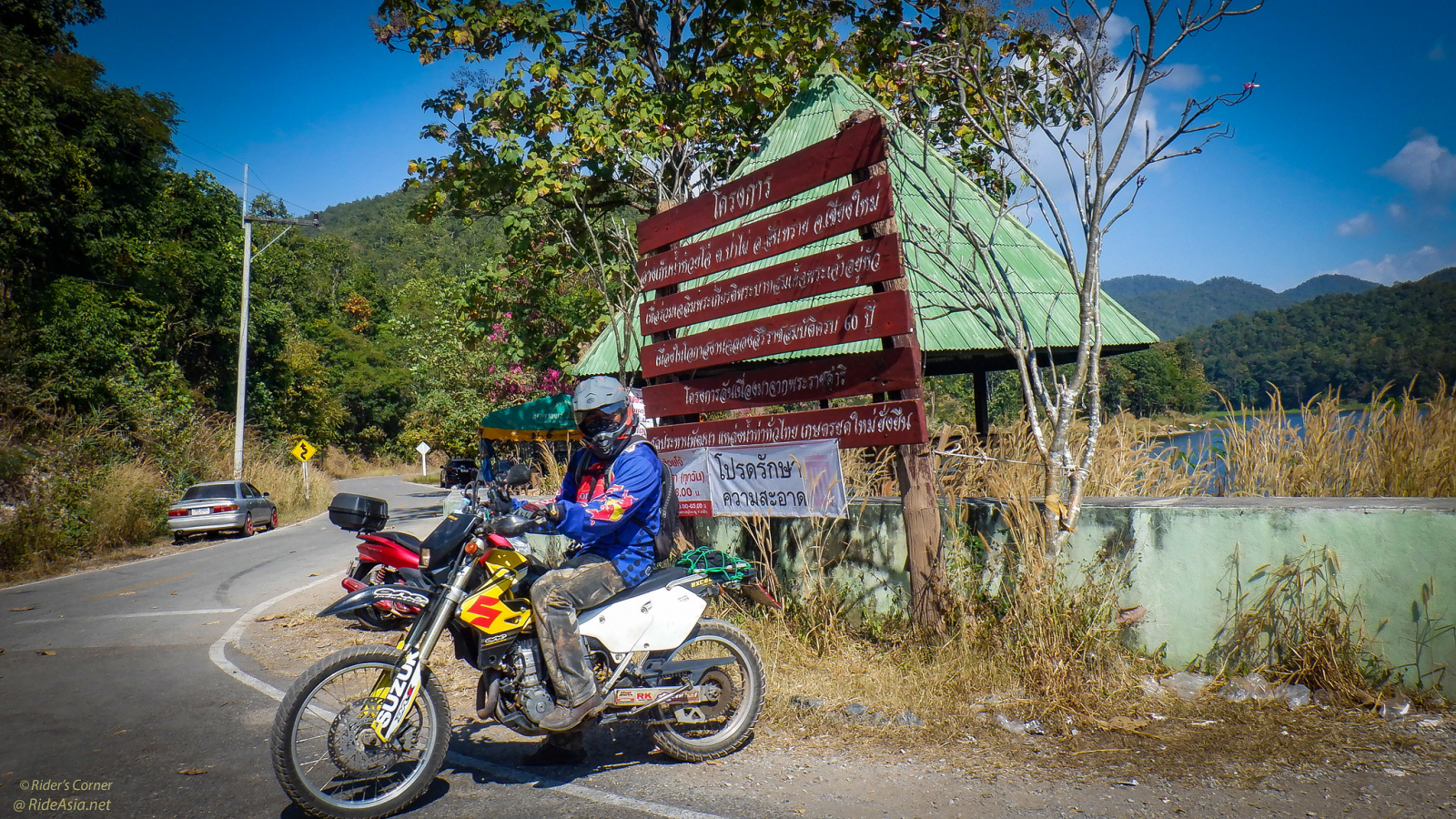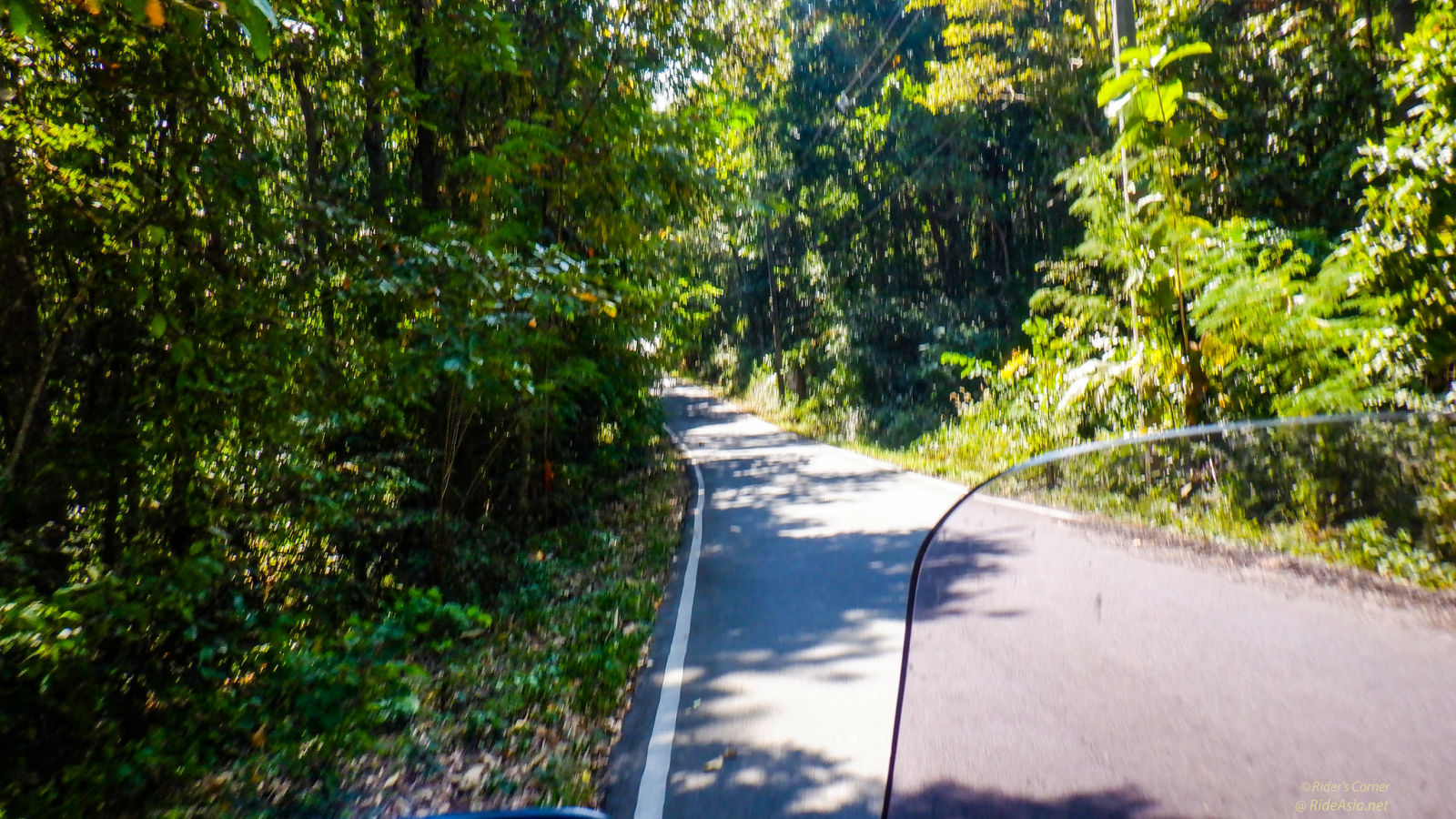 We stopped for lunch at Baan Suan Salad, Maejo - and it was damn enjoyable.
Given the amount of smoking we've been doing... I couldn't resist trying someone else's efforts. Smoked pork and chicken salad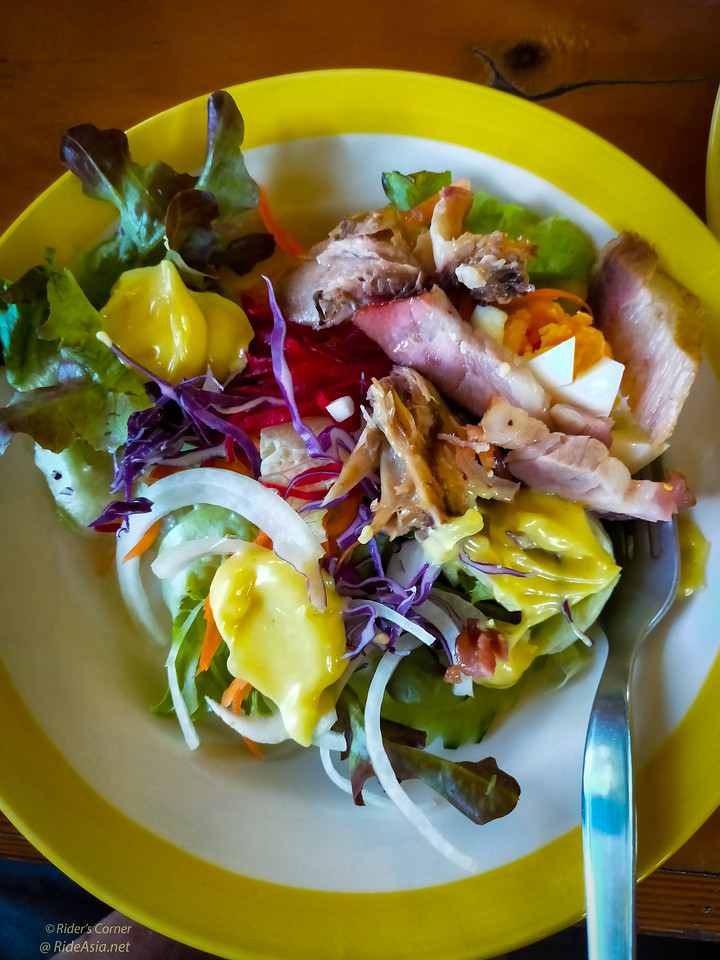 Interesting bicycle tree in the garden
and a nice old Z50 potplant holder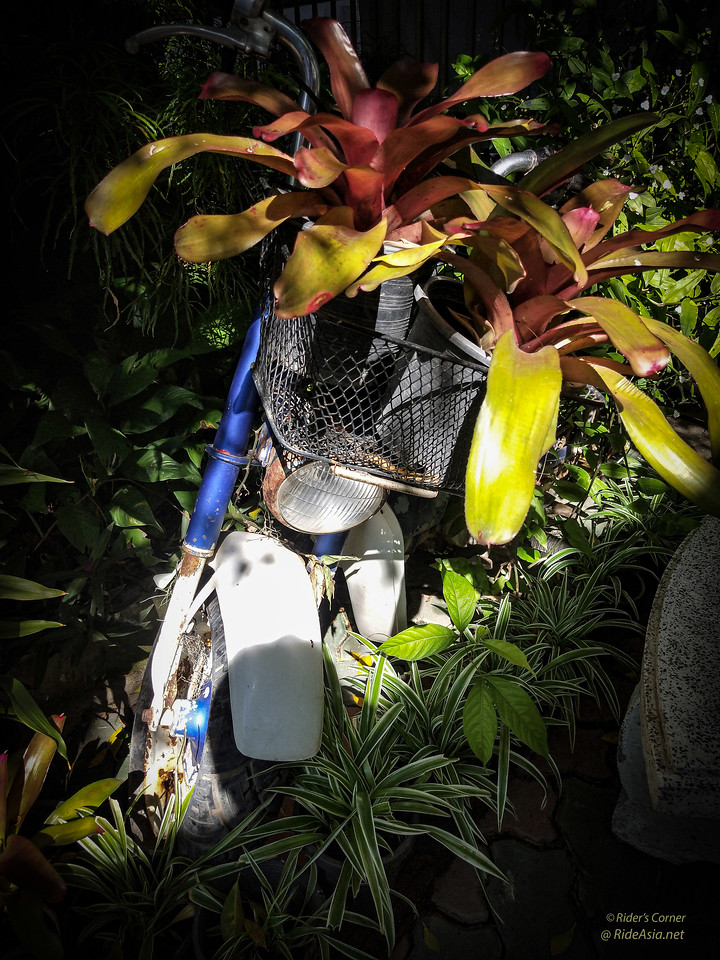 From there, we headed up Len's Canal - and to be honest, I did it with the throttle cranked a bit, which was fun. Up the 1414 and onto the Pai Rd. Left at the 3009, halfway down that, took a right onto the concrete roads that go through Ban Mae Aen and down the the 4043 to bring us out near the X Centre.
Some delicious snacks (half demolished here), ales and even a coffee and then it was a dash for home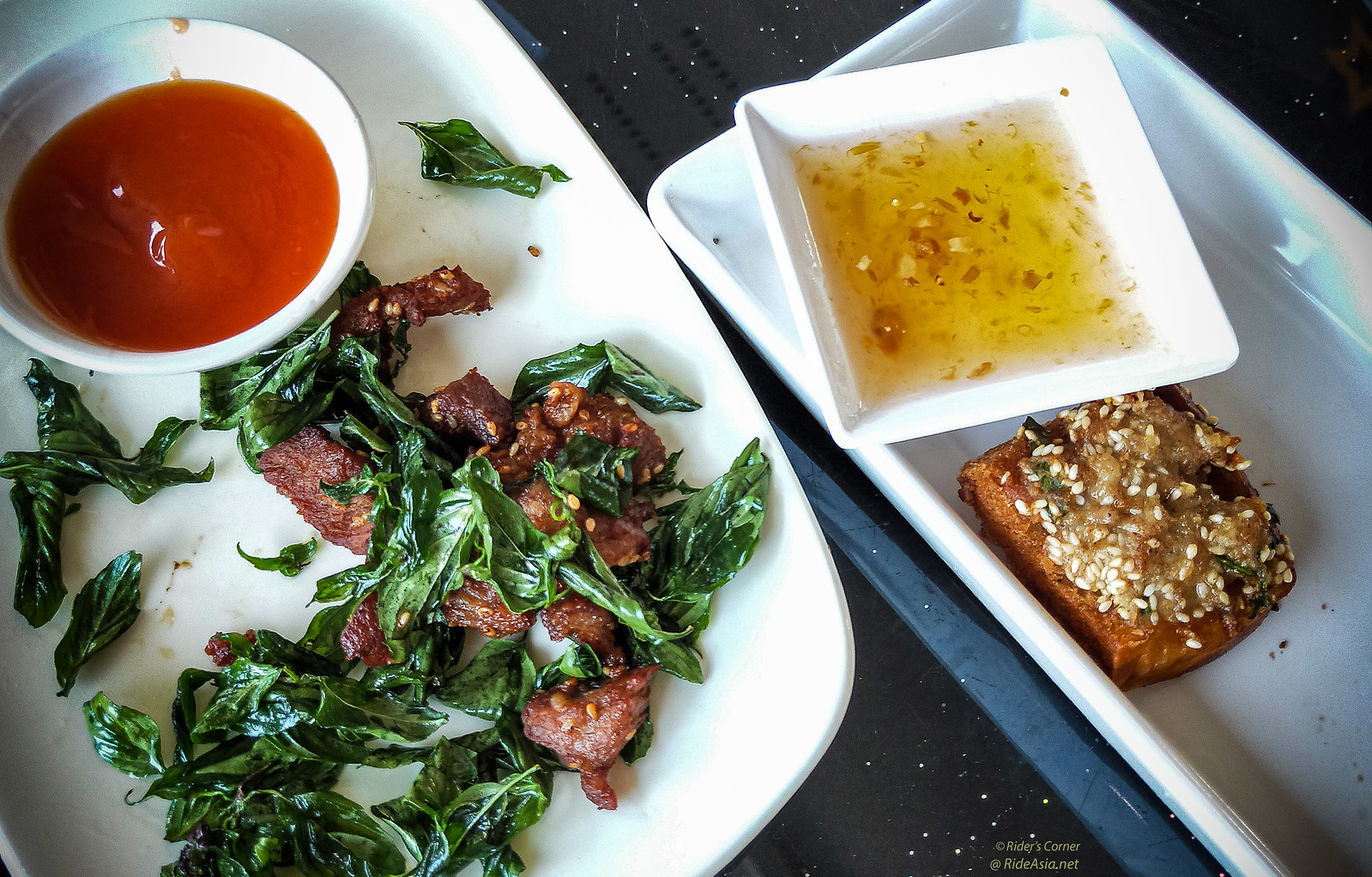 Nice ride - only about 145 km, but good company, nice spots where one could twist the throttle if you wanted and stuff-all traffic.