Senior Member
Staff member
Joined

Aug 15, 2012
Bikes

KTM 950SER & EXC, BMW R90S & Dakar, MZ250, BSA B33, Norton 16H, Honda - 500 Fs & X, DRZs, XLs XRs CRFs CT110s etc
Ten of us, on eight bikes left from Rider's Corner and the Lamphun corner PTT early on Thursday 20th August. We were joined at the coffee stop on the 1023 by a ninth bike. Mostly Ulysses Club Thailand members (it was the weekly club run), we had an Africa Twin 1000, Yamaha Tracer 900, Kawasaki Vulcan 900, Triumph 675, Versys 650, Honda 500X x 3 and a Honda 500F. Two of us on 500X's had the better half on the pillion seat.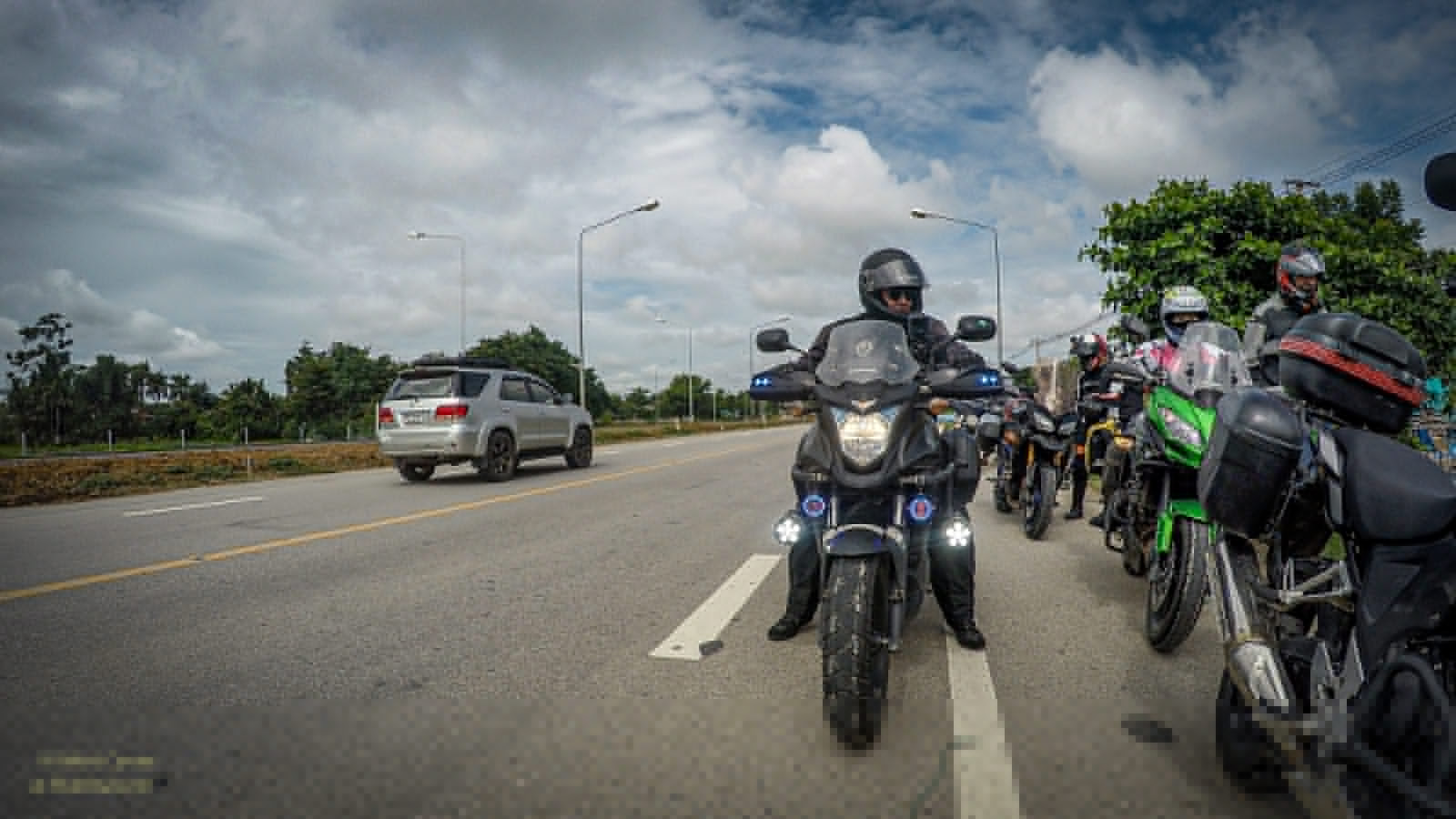 That coffee stop on the 1023 was quite nice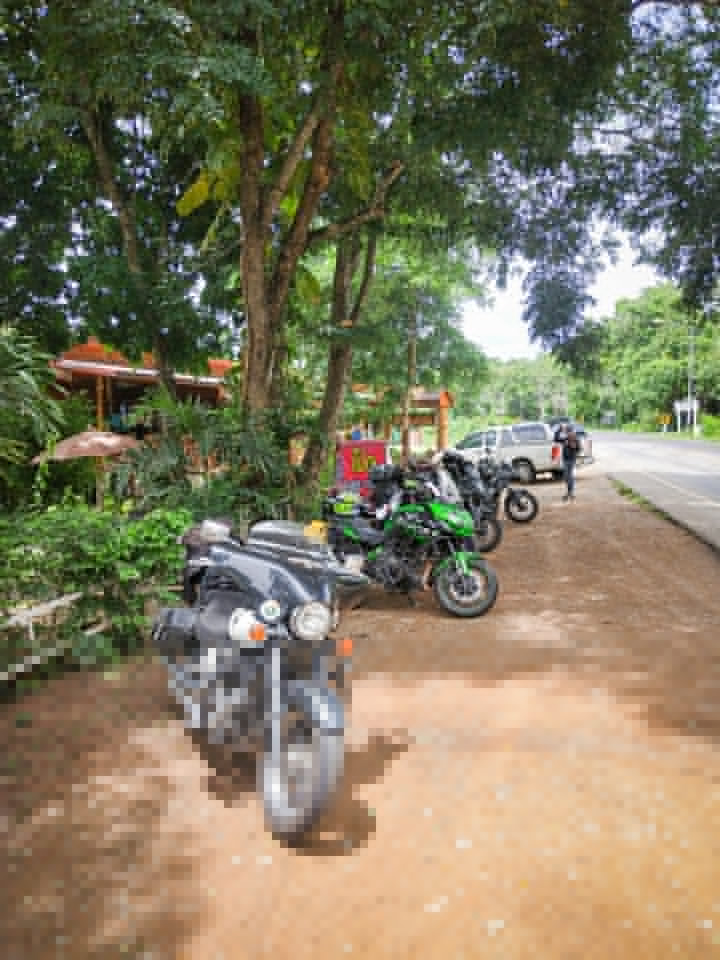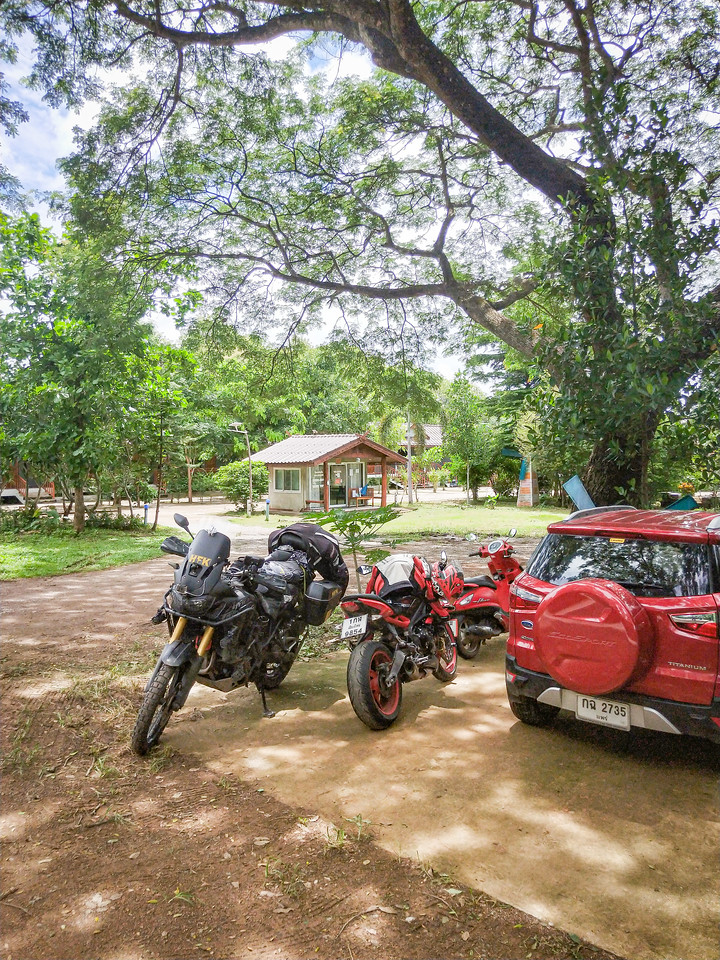 We'd heard reports of strange lights near Phrae... and sure enough, we saw them. Just after the road that has the parallel tracks alongside it, on the way into town. Same things are on one of the internal roads in Phrae.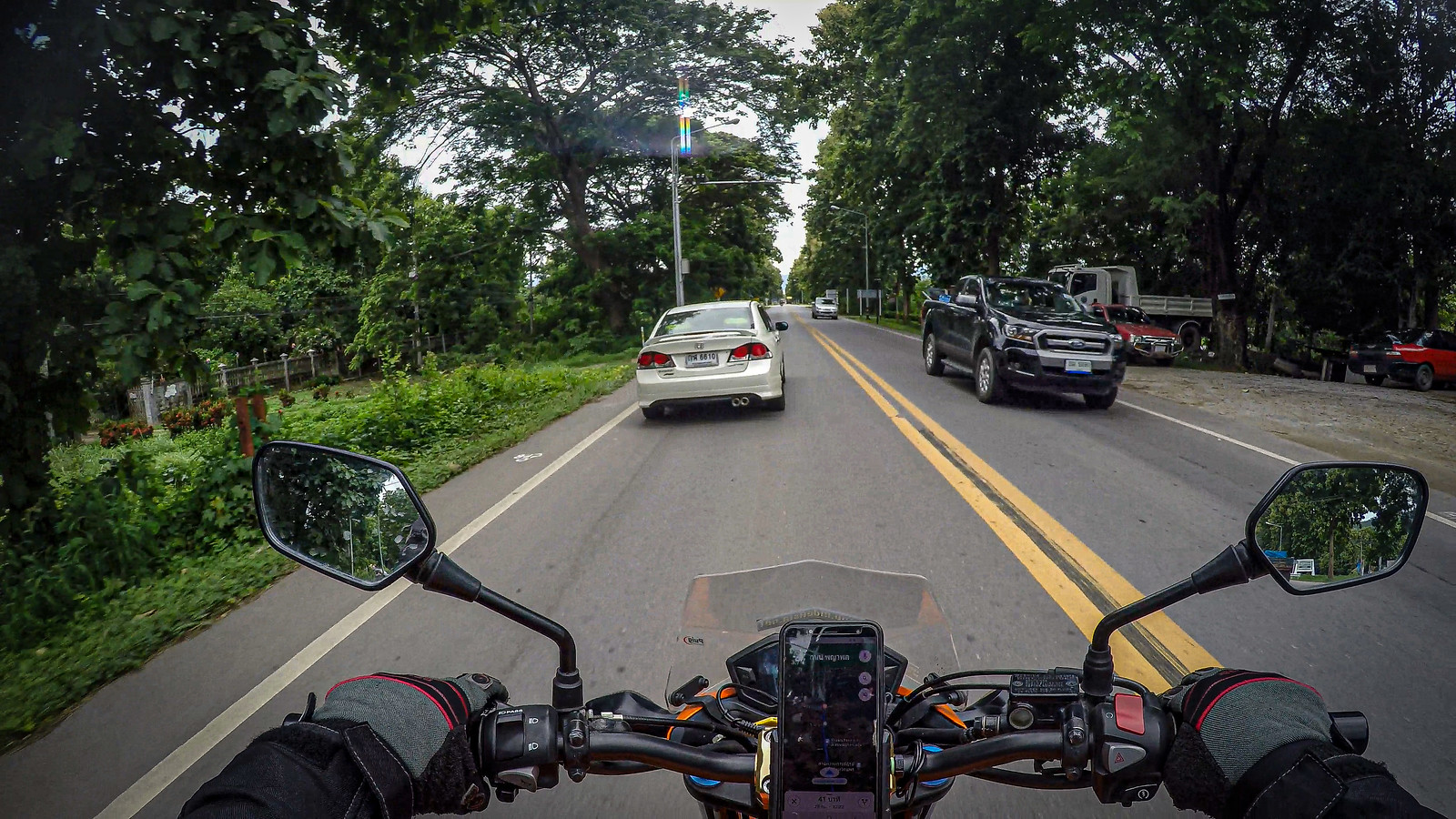 We fueled up and headed out onto the 4010. It's a lovely road, quite varied along its length, with some steep and narrow sections. The northern end had a bit of debris on the road and enough potholes and broken concrete to make one a bit wary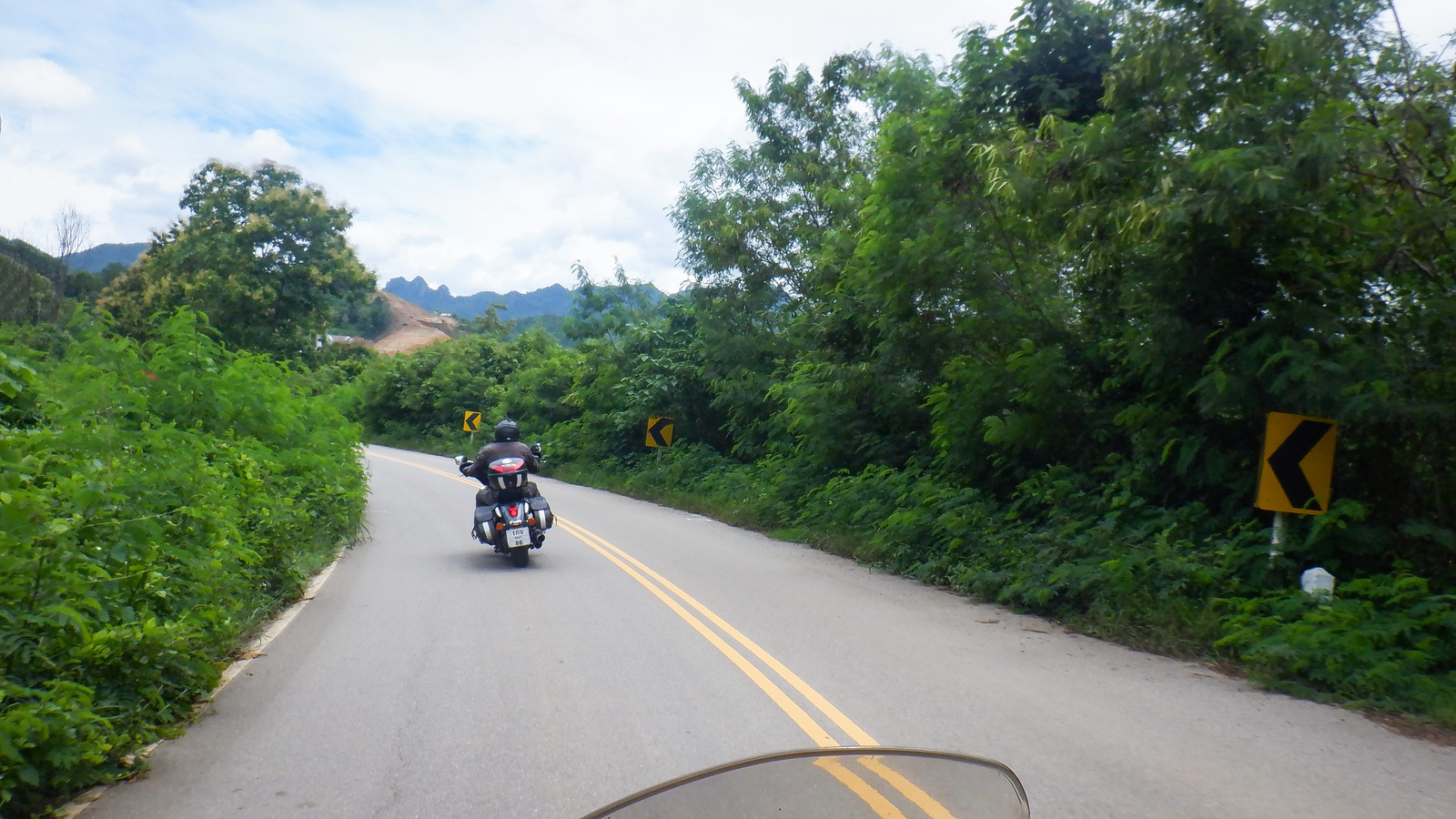 Lovely views
Good tests for the brakes - mine being brand new, but I still managed to boil the front, with new disk, EBC HH sintered pads and new 5.1 fluid.
I know Honda builds the 500s down to a price... and I think they're great bikes for Northern Thailand.... but they really should have twin disks up front. My new disk is well bedded in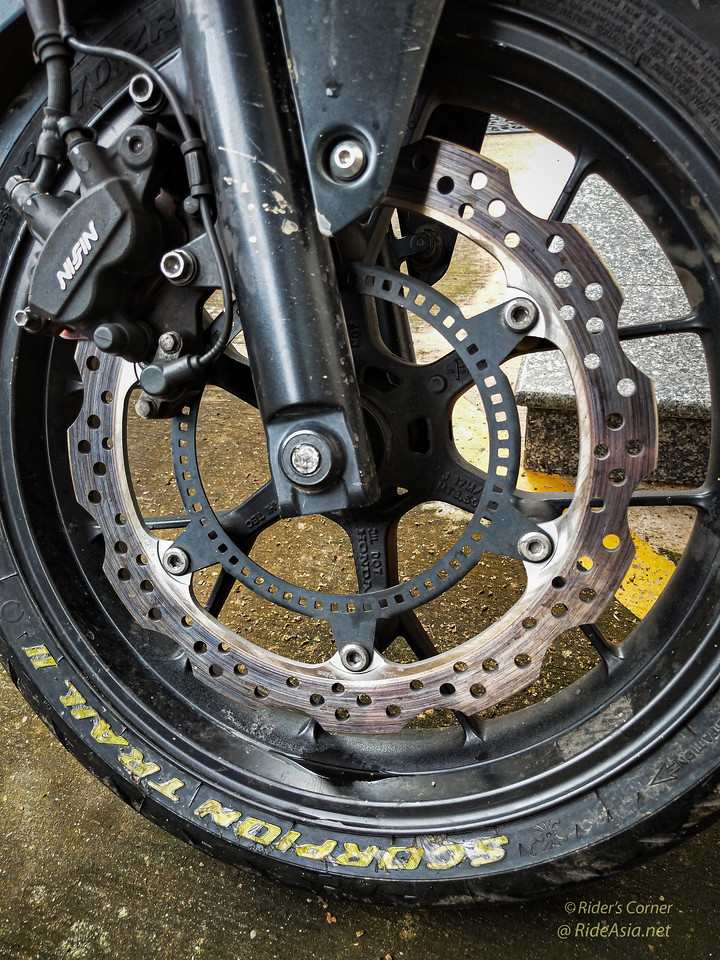 Unlike the Forza, which will activate again after 3 pumps if the fluid is boiled, this one takes five pumps to get things happening again. Oh well, new fluid again on Monday.... and take it a bit easier next time
Nice to see a Ride Asia sticker.
Nice views up there

This is actually the spot where the brakes boiled. I stopped on the corner to make sure the riders went the right way and a bit of heat sink effect came in. Next application of the brake.... and the lever went straight to the handlebar. Ugh.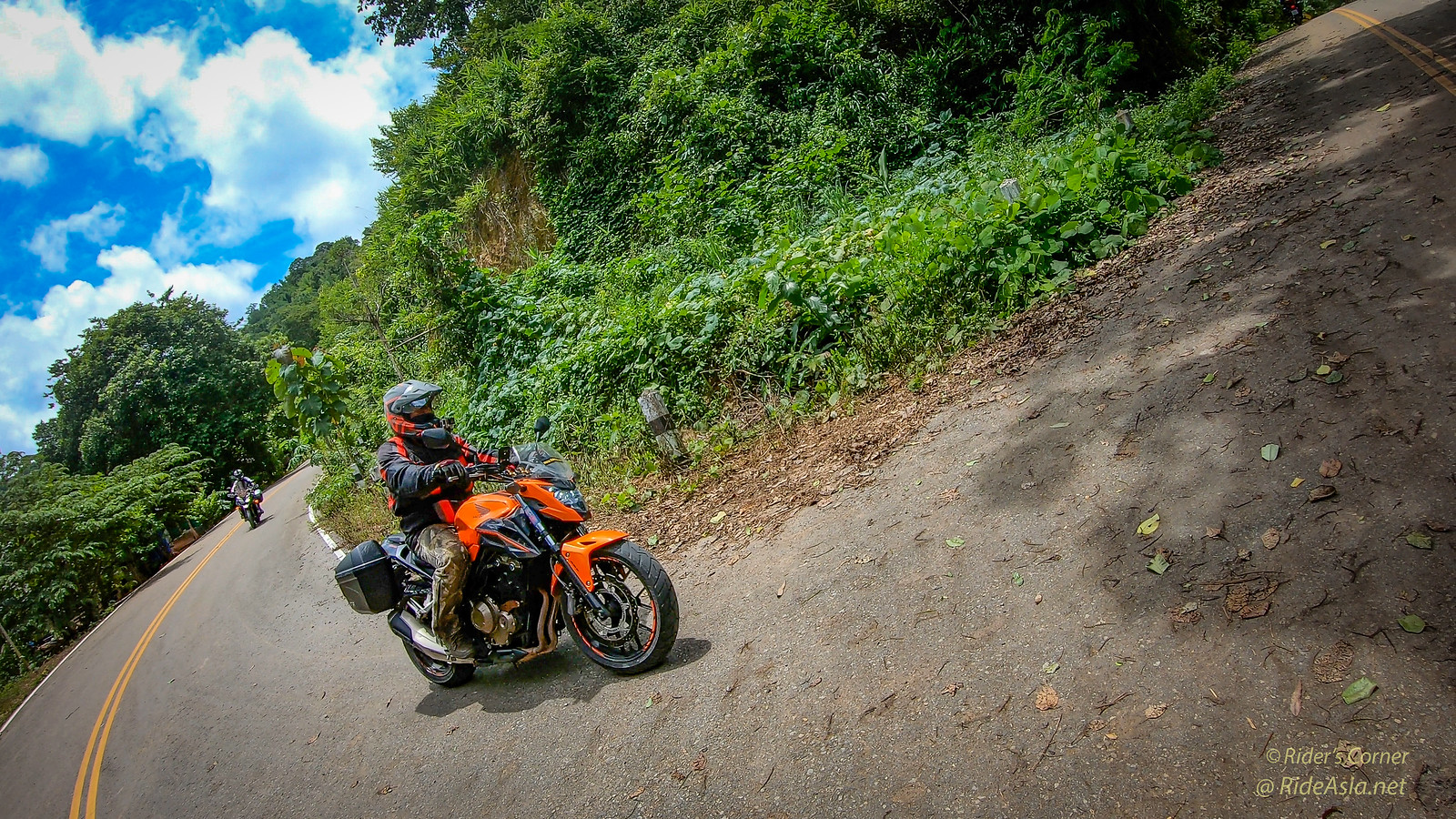 Note the hidden leaf litter around the corner. Again, ugh.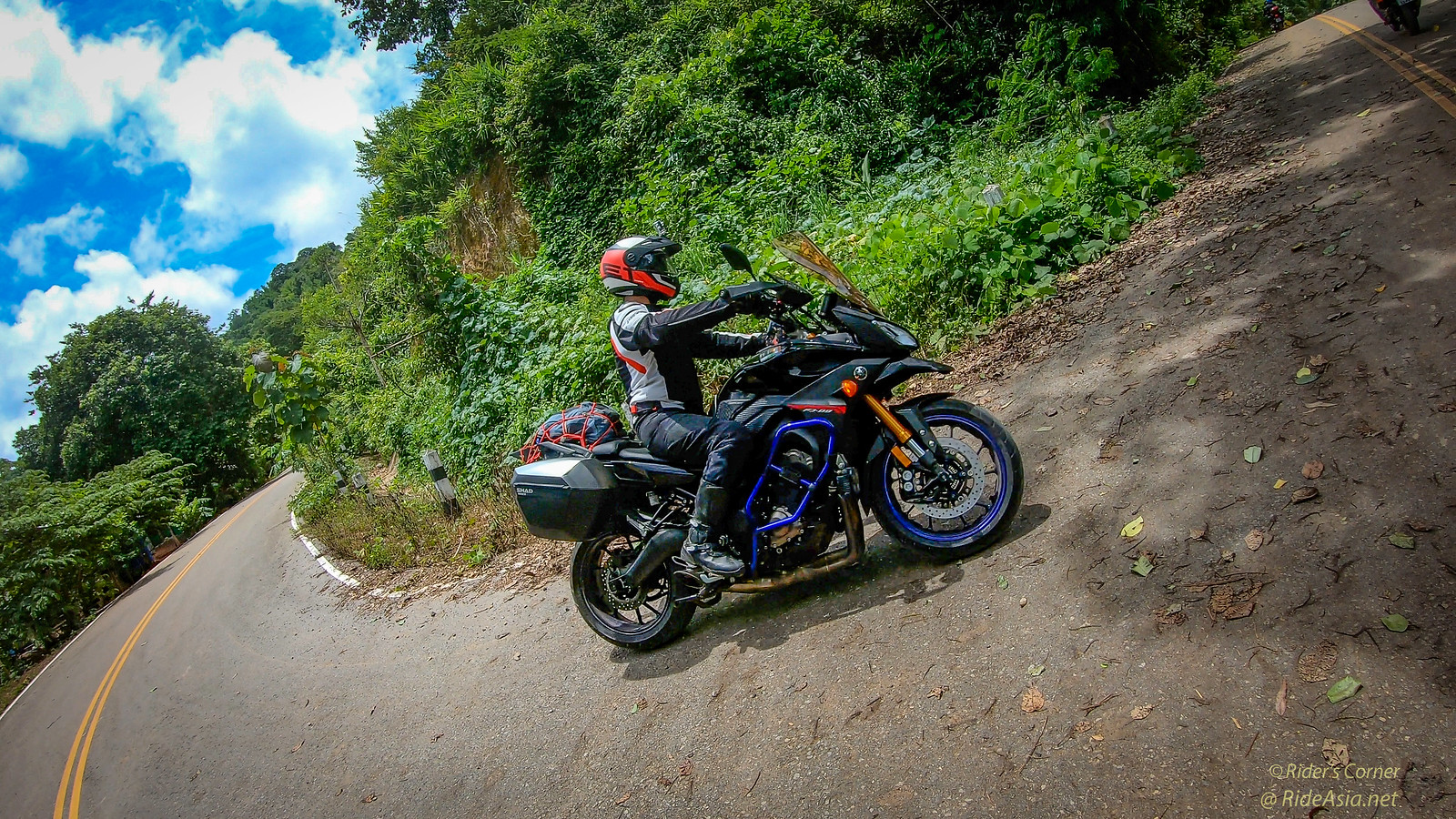 Lots of corn up Nan way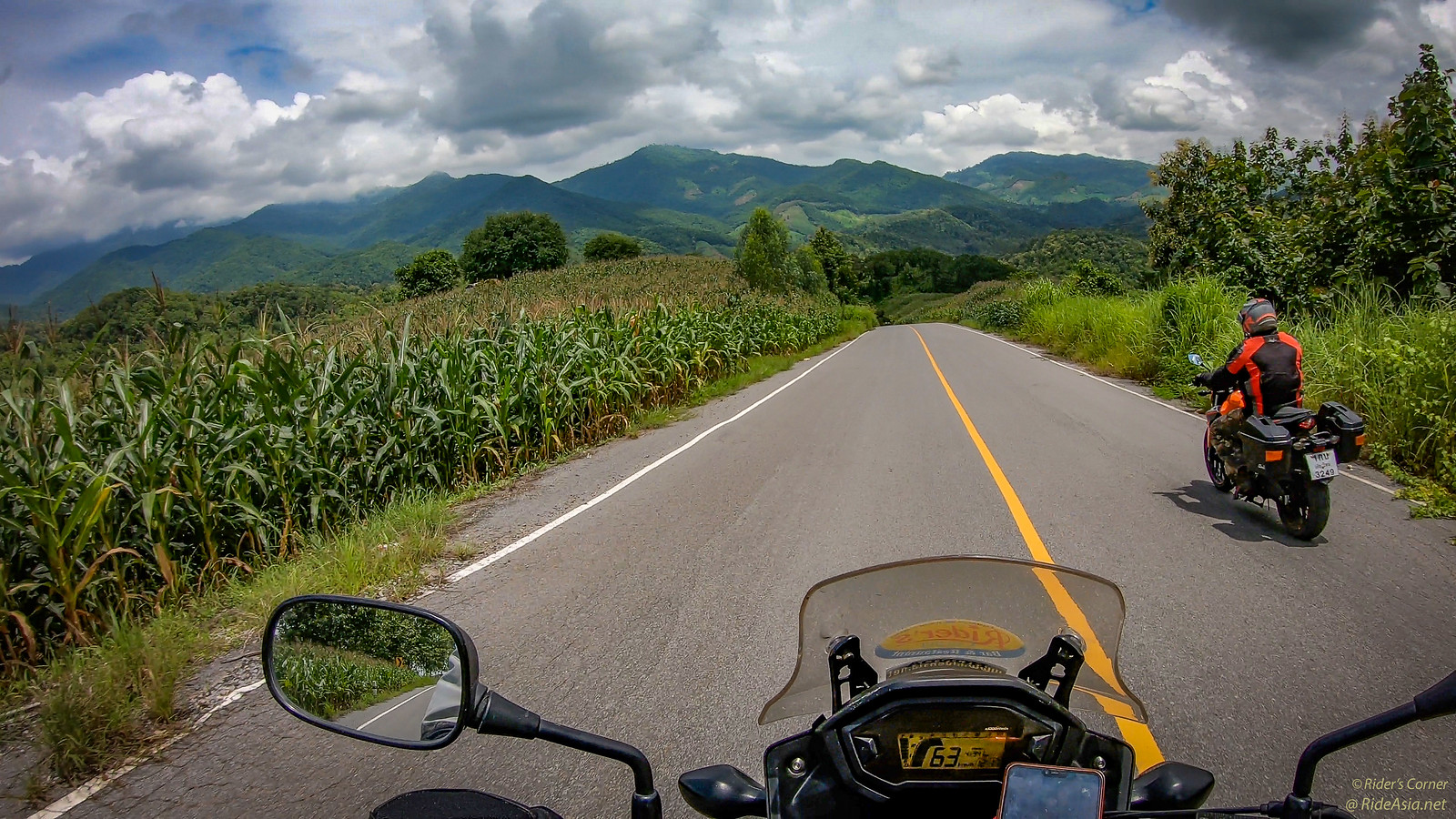 and delightful roads
We certainly enjoyed the curves
As mentioned, the road deteriorated a bit towards the northern end, but nothing to cause any of us a problem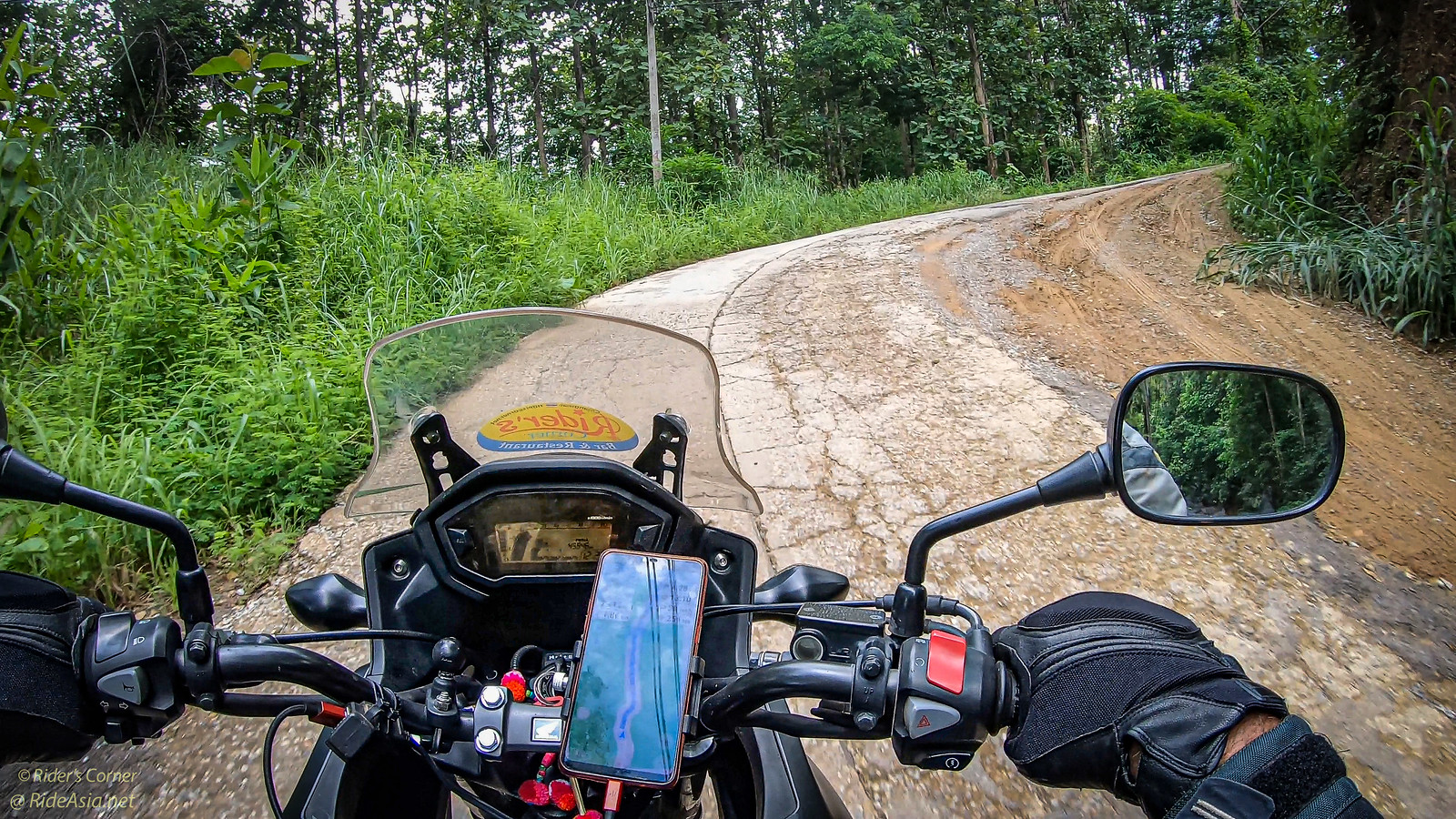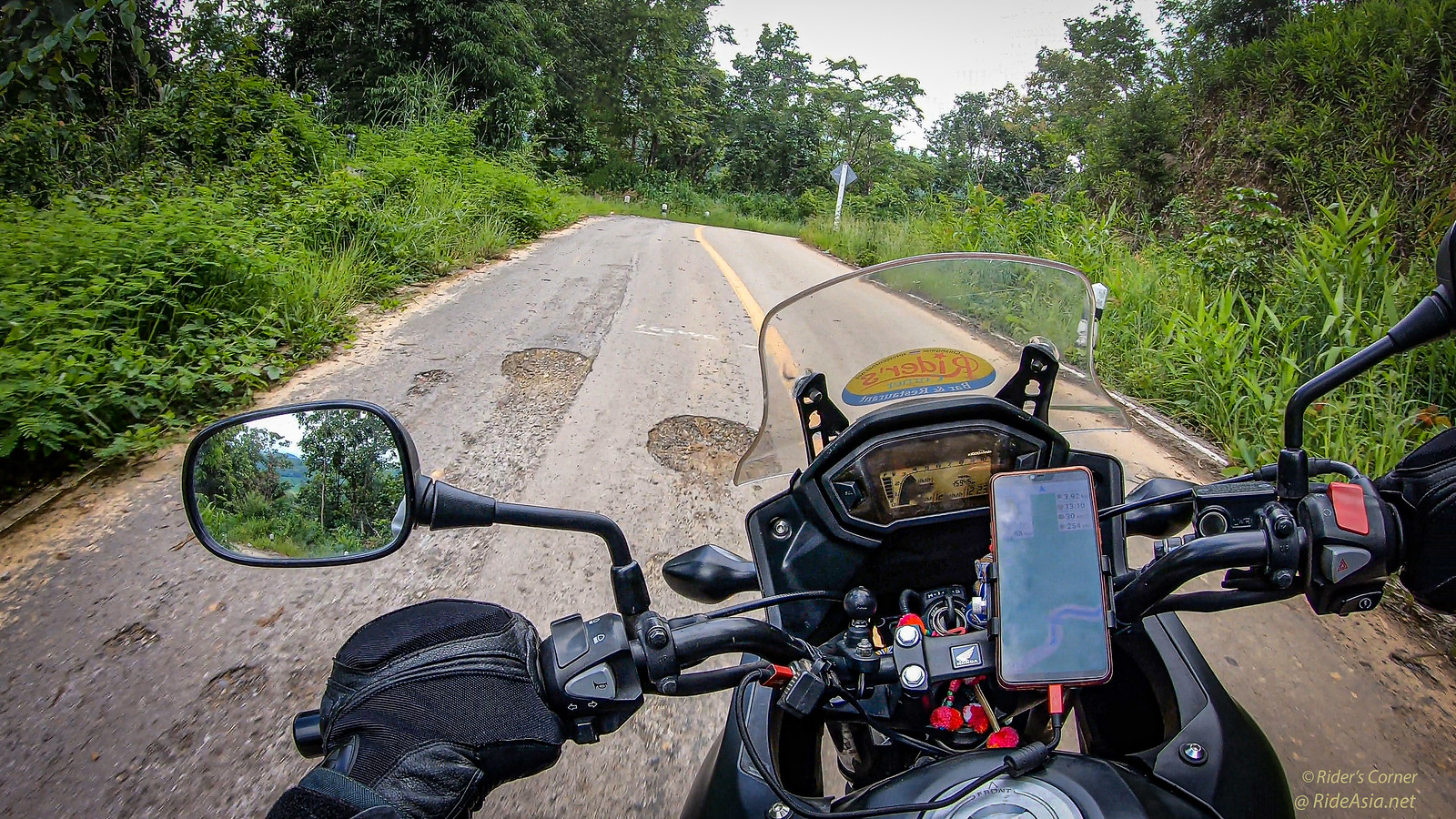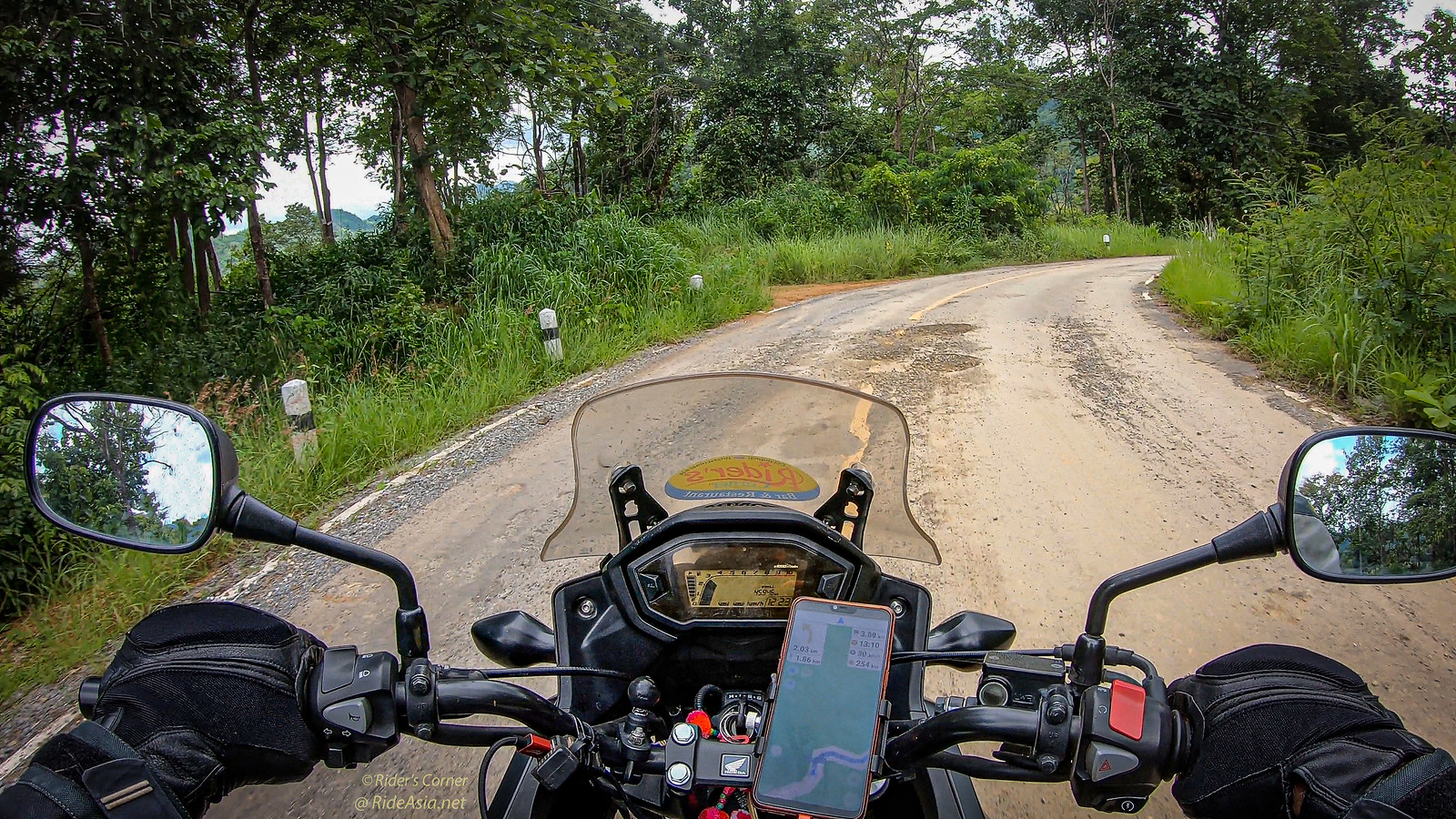 Lachie and I had an enjoyable close ride through the twisties after lunch.... but my battery ran flat and we didn't stop to change it. We certainly appreciated the new front tyres I'd fitted to both bikes the day before. He was on Rosso IIs and I was on Scorpion Trail IIs. Neither of us encountered any problems.
An interesting discovery upon arrival. The armour in my 9 year old KLIM Traverse jacket has shit the bed.
It was even worse the next day. Time for new armour.
I'd worn this shirt up in memory of our friend Tony Chichester. Miss you mate.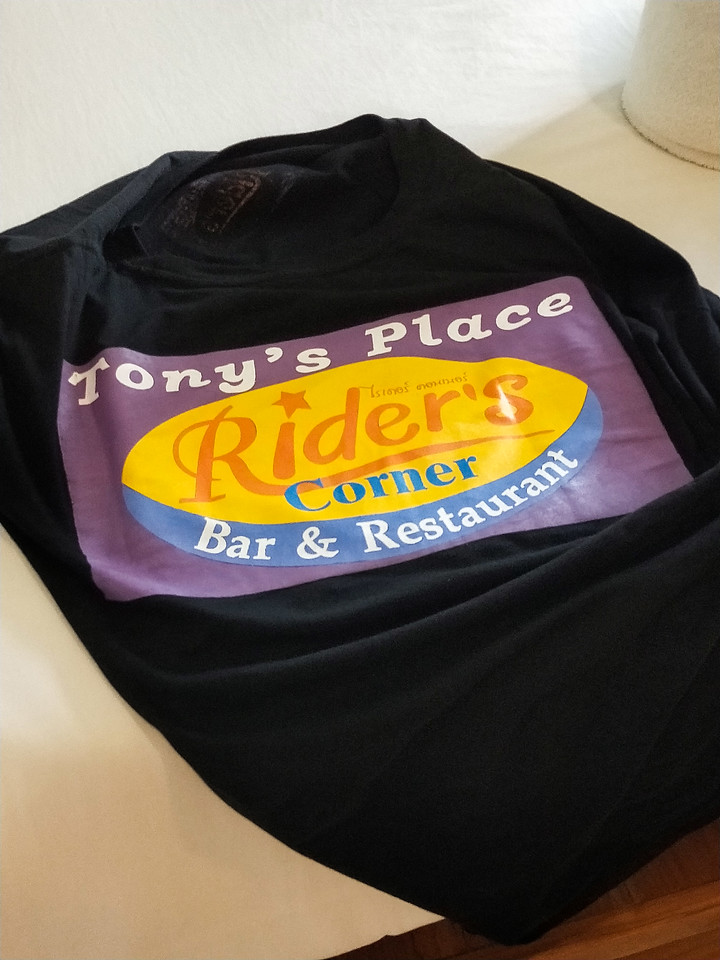 We were in need of refreshing... so, showered, changed and back on the bikes, it was off to...
After a cleansing ale, Lachie and I shared a nice Shiraz from South Oz.... and I tried their Cajun Chicken burger.
Loved it. First draft of the CNX version is already down the hatch.
Followed that up with a Marx Bros special. Duck Soup. Nice fusion version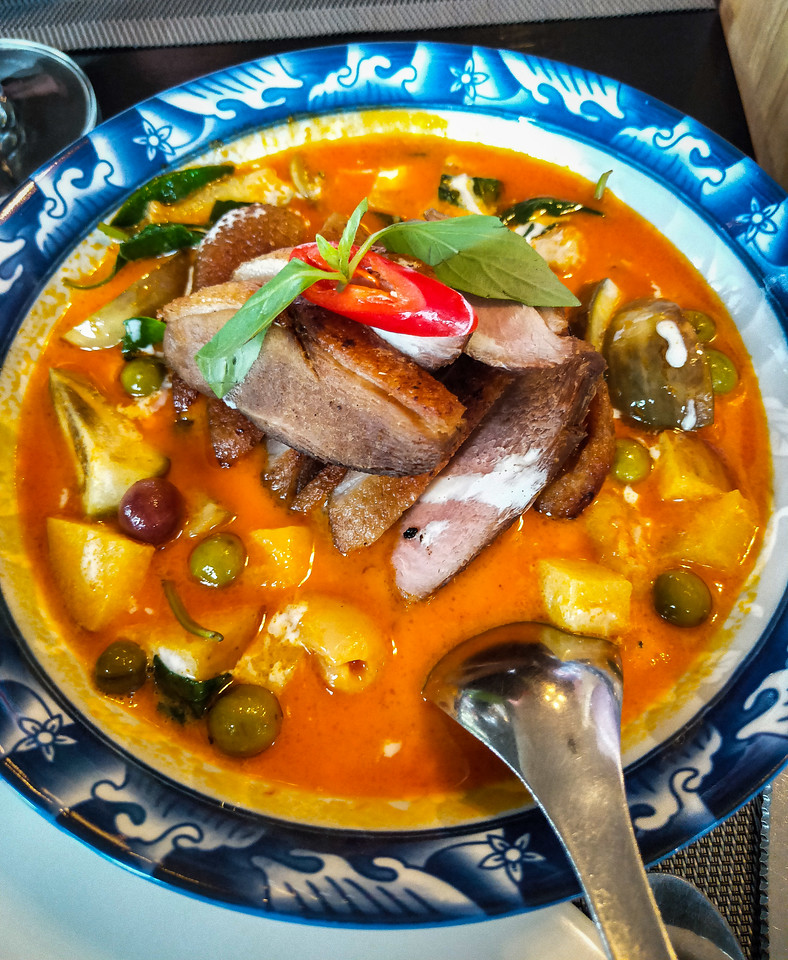 As it happens, there's a nice bar about 50 metres from the Gin. So...
Fear not.... we had our wives with us.
Friday was to have been Bo Kluea loop day. We were wanting to finish the day at the resort near Magic Mountain. The resort still hasn't answered the messages we sent them, nor did they answer the phone. We had ongoing rain dumps during the night and woke to a very wet Friday, with less than optimistic forecasts. There were reports of landslides on the 1081.... and who wants to do that road in the wet? Ginger had already headed home on Thursday... and on Friday, six of the bikes decided to bolt for Chiang Mai, rather than do a hotel day with uncertainty over the next day. It's fair to say it was a wet ride home....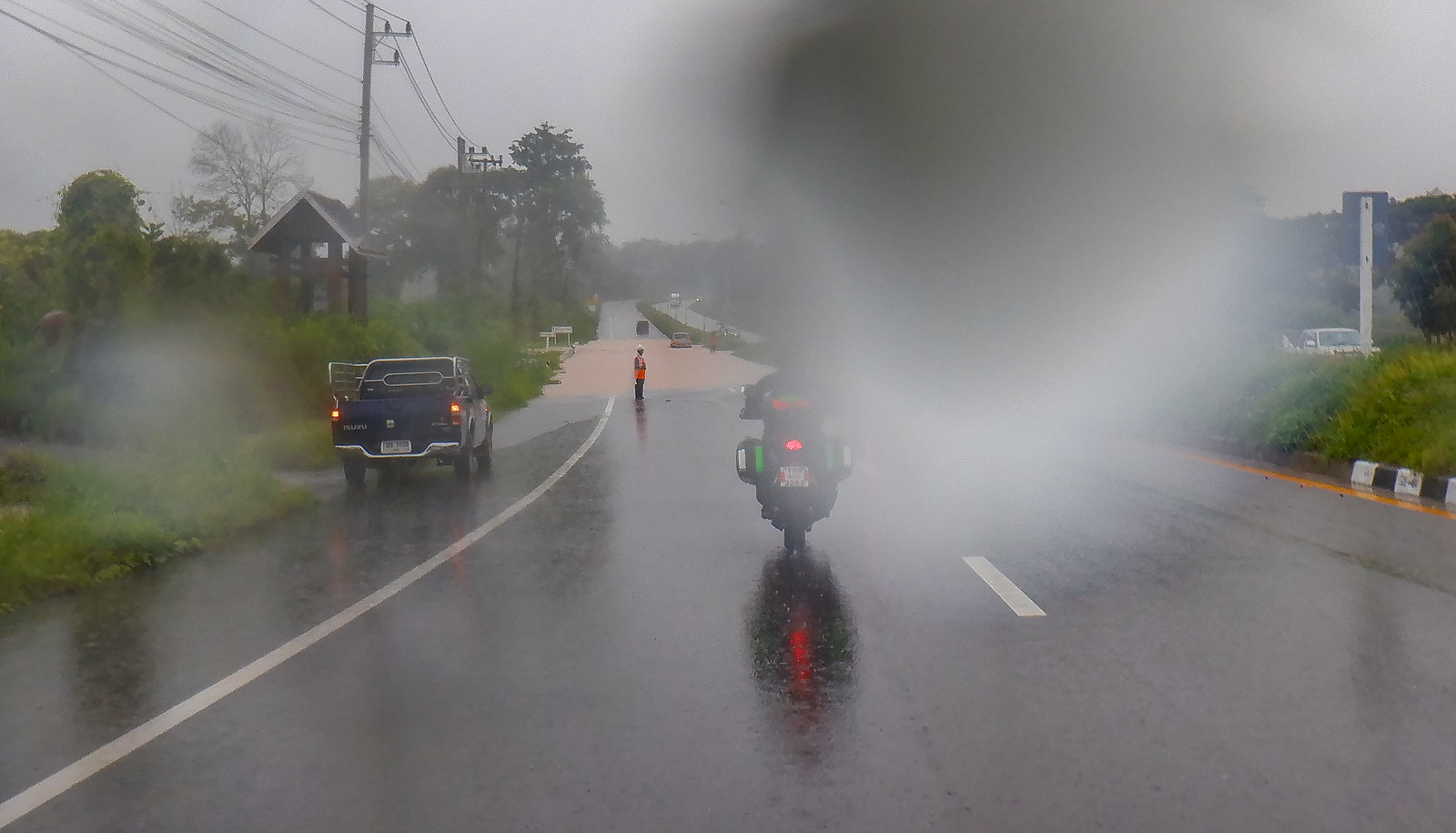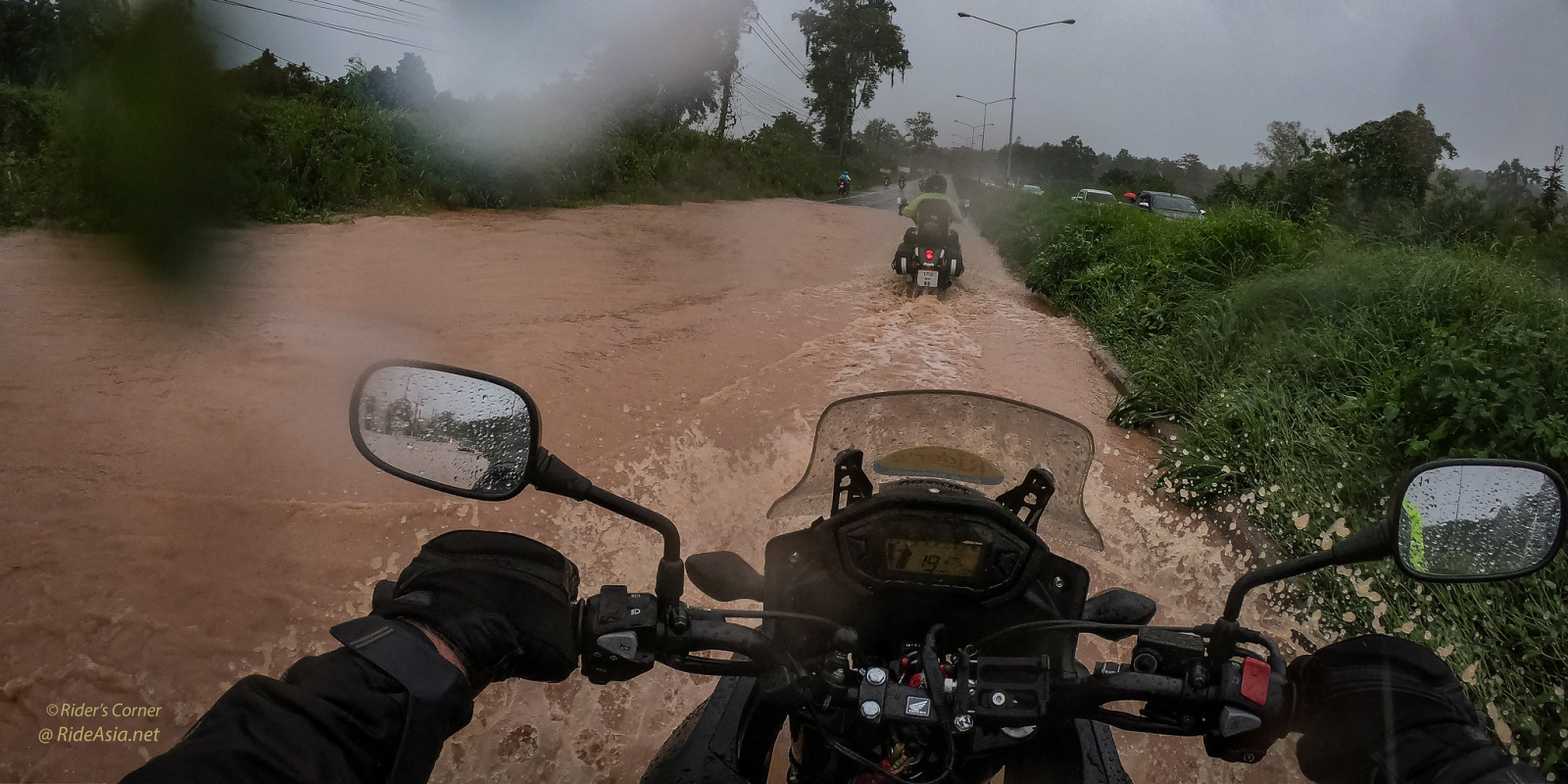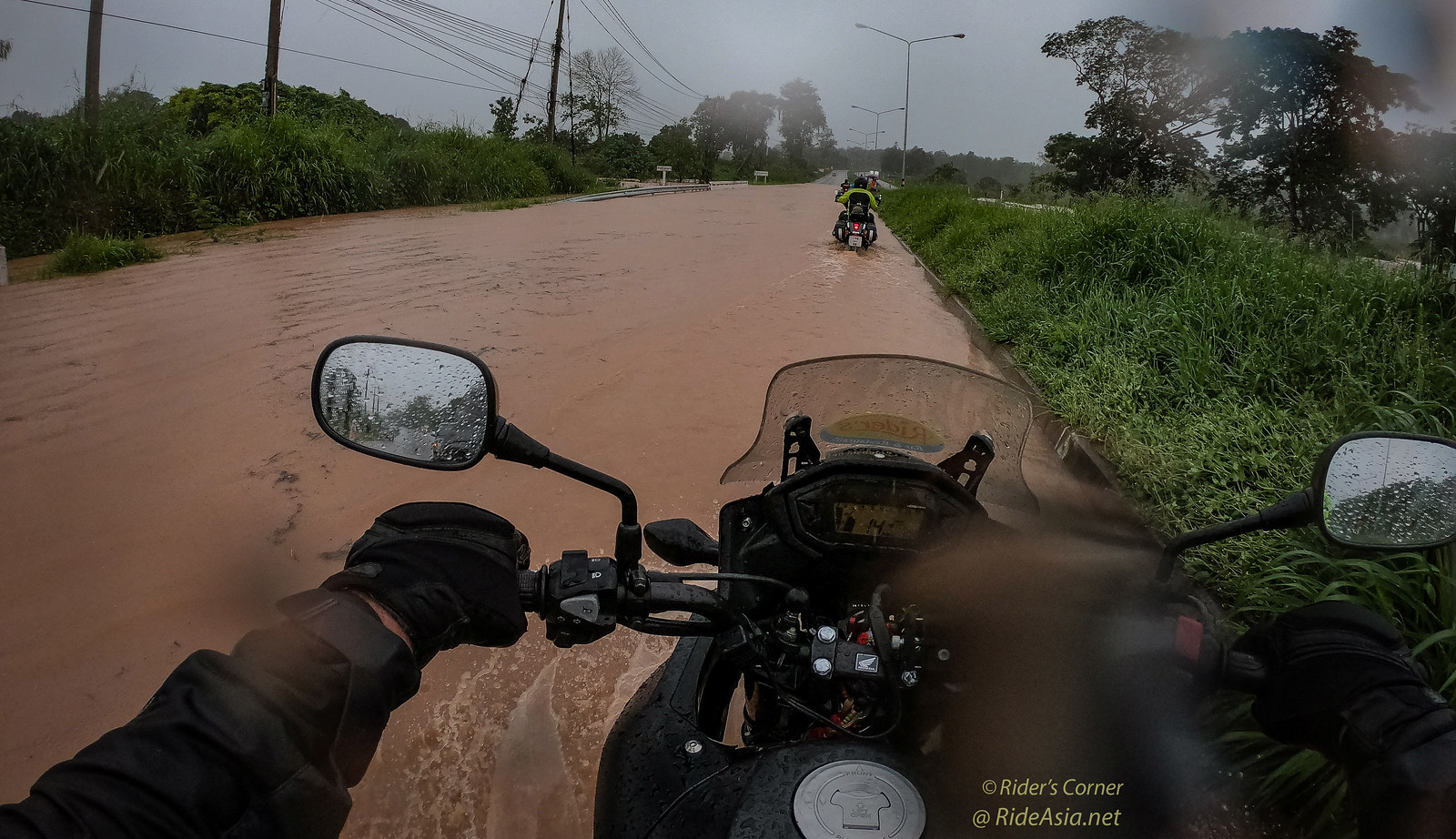 I had Rainex on inside and out on my visor, so fared better than some who had issues with fogging glasses... but the new tyres were fantastic. I had my feet washed off the pegs a few times by deep water spray, but nary a single slip from the tyres. The rain was torrential at times, but cleared as we crossed the last ridge before Lampang.
We were home in plenty of time to watch the MotoGP practice sessions.
A good two-day run, with fine company.