Administrator
Staff member
Joined

Apr 2, 2012
Location
Bikes

Honda Rebel 500
1st November 2017
I had a couple of 'Bucket List' items to attend to in Myanmar so booked a flight to Mandalay and also a rental Yamaha.
The trip didn't start too well!
Unsmiling and far from friendly Immigration at CNX International charged 100 baht to photocopy 3 pages from my passport. Bitch.
Forgot to bring my own copies. Easy money.
Bangkok Air were supposed to depart at 16-30.
They eventually departed at 18-45. No explanations given.
FU Bangkok Air for stuffing up my plans for the first night in Mandalay.
Waiting at CNX Inter was horrendous.
A flight to Kunming took precedence over my flight and the noise and behaviour of the cargo for that flight was unbearable.
'Jai Yen' tablets eased the pain only a little.
OK 'F off' to Kunming you lot and let me enjoy my holiday.
Eventually a bus took about 45 of us to the awaiting ATR 72-600 Turbo prop.
2 x Pratt and Whitney 2,750 hp engines whisked us at 500kph at 22,000 ft to Mandalay in 70 minutes.
(The delay meant I missed the Mandalay sunset pic I has planned for).
Hopefully there'll be another sunset tomorrow.
My packpack (8kgs) had a seat to itself.
More unsmiling and unfriendly Immigration goons at Mandalay Airport.
(What is it about Immigration officials that forbids them from being welcoming and friendly?)
At the rather 'dead' Mandalay airport I discovered the 'Air-conditioned Blue Bus Service to Mandalay for US$3' so took it.
No currency exchange open at night.
About one hour via a tollway into the heart of the city where I had a room booked at the Victory Point Hotel.
What 'victory' I am yet to discover.
I fell for their pics on their website. Reality painted a different picture, however it's a bed for the night.
At around 800 baht it's not a bad starting point and close to my motorbike.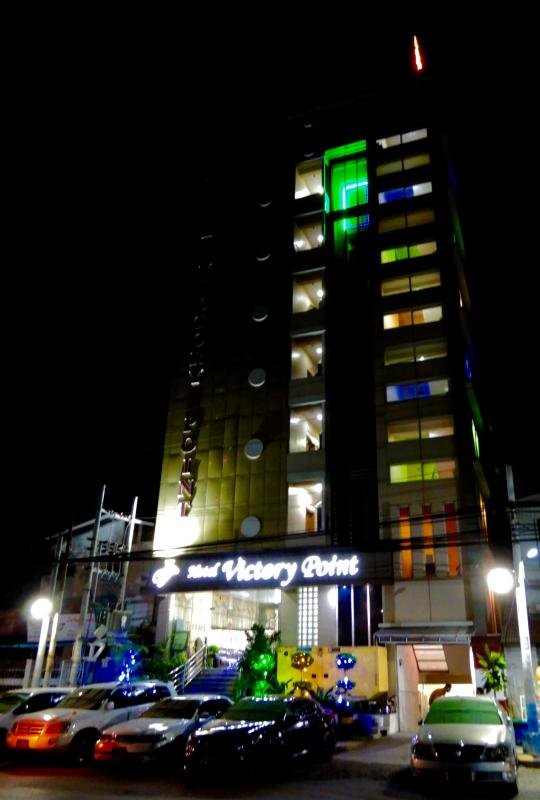 Checked in, went up to their rooftop bar where I enjoyed a quiet and lonely beer and decided to go for a walk and mingle with the locals.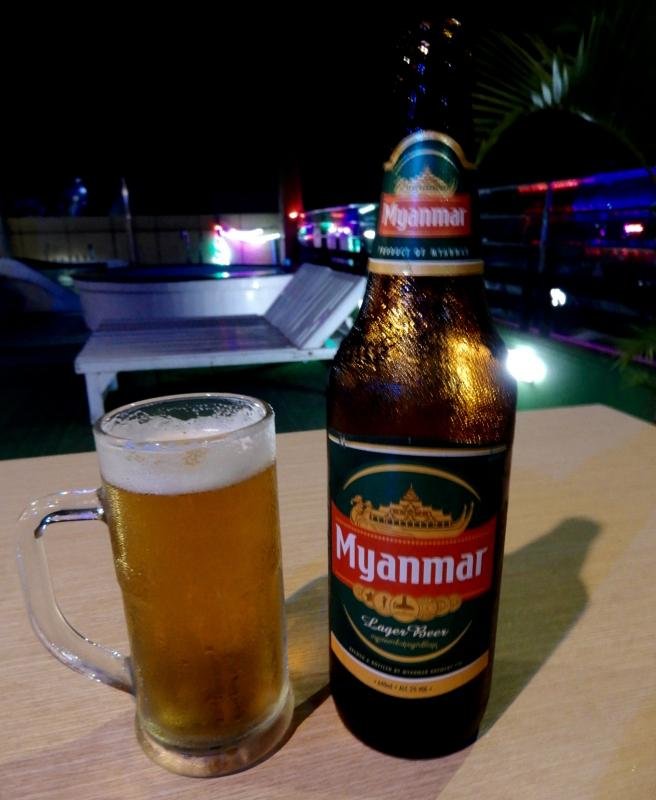 I reckon Burmese script is beautiful.
Soon discovered the rustic and boisterous 'Golden Spider' restaurant where the beers were cold and cheap and the patrons were extra friendly.
I also discovered that the currency spelt 'kyat' in English actually sounds like 'cheers'. And the obligatory words for 'hello' and 'goodbye'.
Even got involved in a discussion about politics which should remain private.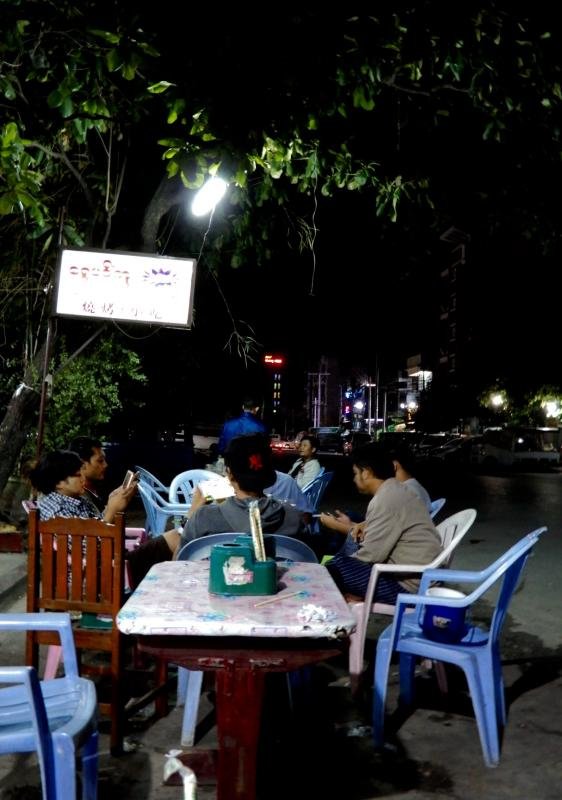 Spinning a yarn at the Golden Spider.
As far as this lad is concerned Che is 'from Australia'!
Who am I to disillusion him?
Tomorrow morning I collect the rental Yamaha 125, fit the Montana and go exploring around Mandalay.