The Toolangi State Forest region in southern
Australia
extends from Mount Monda in the south up to
Murrindindi
in the north and includes the township of
Toolangi
. The forest is mainly Eucalypt forest that has regrown from the 1939 Victoria Bushfires.
Large sections of the forest were also burnt in the 2009 Victorian Bushfires, although there are some pockets of old growth forest that have not been logged or seriously burnt, including my own house, it was burnt to the ground.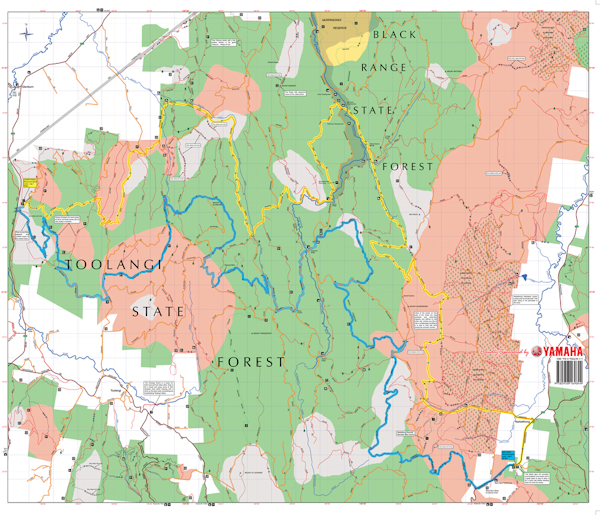 We entered the forest from Kinglake and parked at a parking area just as you enter the forest, there are basic toilet facilities there.
There were 4 bikes for my first ride, our trip leader had a Husky, 2 WR250F's and WR450F, the temperature was mild at just 24c, perfect for a ride in the forest, a light dusting of rain the night before and drizzle during the morning would help keep the dust down for the day.
First off we did a short test ride from base out and around for about 1 hour, a lot of tracks with rain washouts cut into them made it quite easy and fun to learn to get some air and positioning of you body on the bike for the best landing. We then did a bit more technical riding in rutted tracks which proved to be fun as well even at the low speed.
The views from the peaks can be quite nice, take the time to stop and take in the views.
There will be more pics on the next trip as we have some Gopros coming and Topo maps for the GPS to track the ride, the days ride took 5 hours in total and covered just over 40km.