State forest at Neerim, got all set up by 10:30 and only got 100m out of the car park before the Police were doing bike checks, they are clamping down on bikes not having Rec Reg RTA number plates, a lot of people have been using stickers instead and these are not acceptable, also checking Learners having both a Hi Vis vest and L Plate, they said it is acceptable for them to have the L Plate on a Camel back instead of on the bike, being a full license rider for many years I had no issues, the bike also had the correct plate.
After leaving the check and riding up the road a bit the clutch was slipping so bad that I had to return to the car park while the rest of the group went for a ride for about 1 hour, video to follow, a bit of work on the bike and clutch was sorted.
After the 3 others in the group returned we explored a track south of the car park that led to a small quarry area and then back to the main track to the car park, it is a great track thats not too steep and has the bog holes, good ascents and descents where skills can be practiced and some good video shots taken.
Map of Neerim Trails
Photos from the ride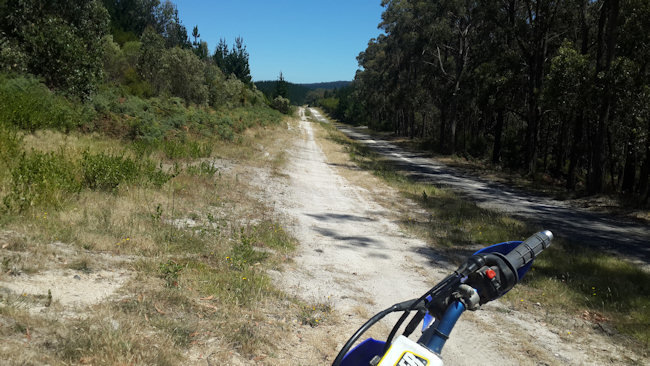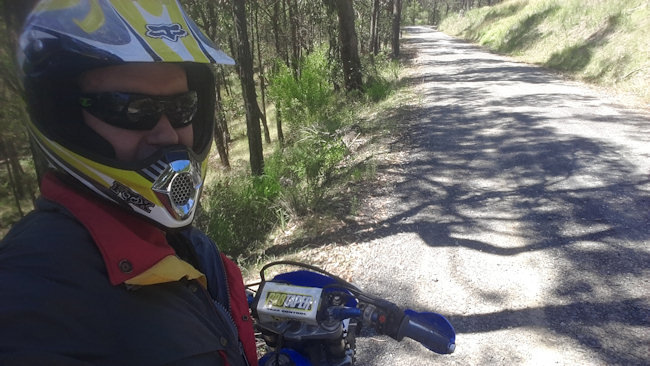 Short Video from the track going up to the Quarry area, more to come once edited.