Joined

Jul 26, 2016
Location
Bikes

Merida Big Nine Lite Team Issue mountain bike.
Bob told me about this route when I was in Chiang Rai so thought I would check it out.
After breakfast it was around 30 km to the start of the trail, plus an additional 12 km due to me going the wrong way down 107. There was a bit of climbing on 107 to do but I seem to have made the right choice of gearing for the new bike. And I was soon at the trail head.
Went down a side trail to have a look but it finished at a house. So went back and started up the track to Ban Ja Bu Si. This soon proved unridable due to how steep it was. So ended up pushing for the rest of the afternoon until I came upon a sala. Decided to stay here for the night.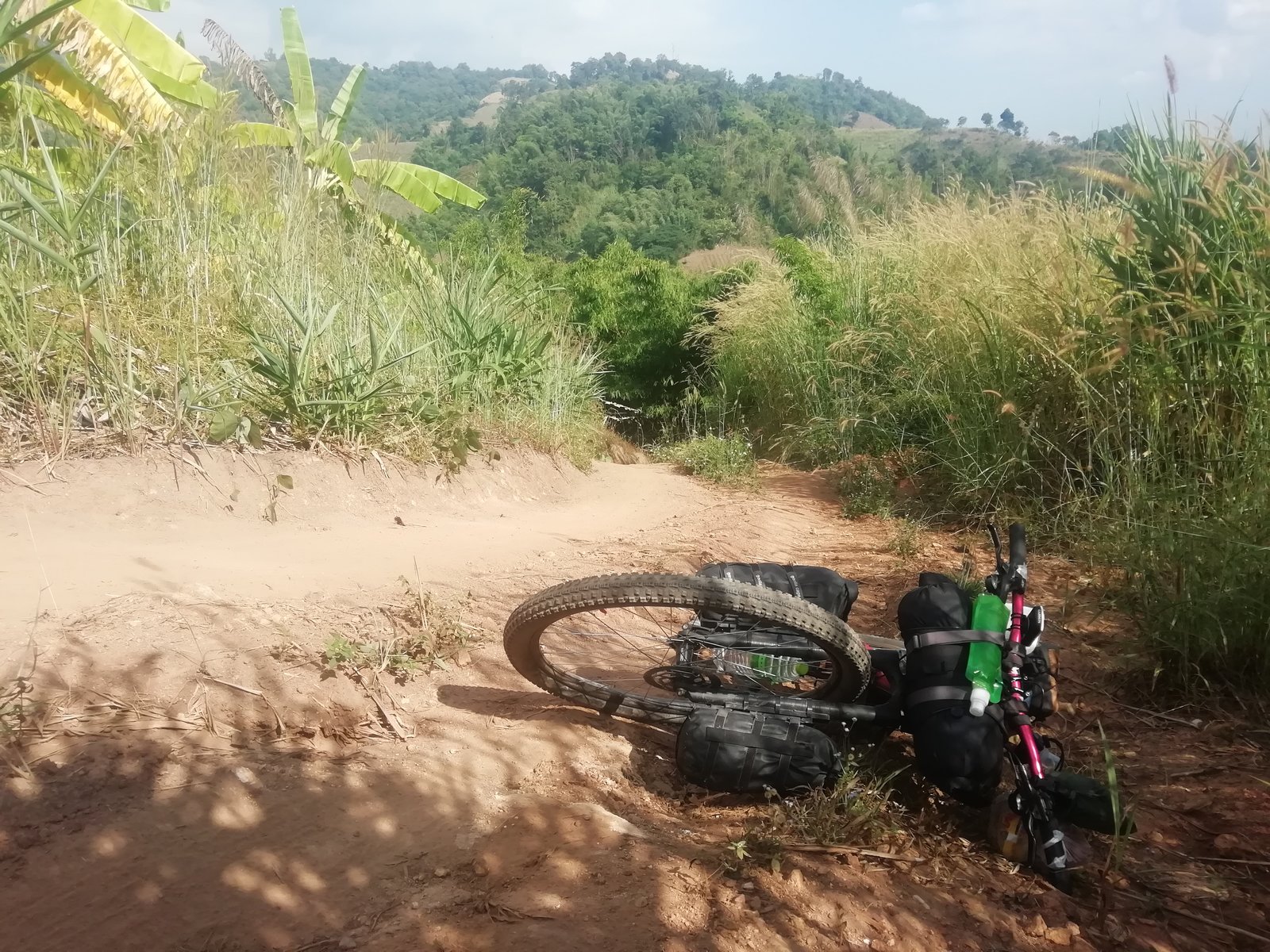 Doesn't look too steep in the photo but it was.
Home for the night.
Sunrise next morning.
Started off early the next morning. After about 500m of the same as yesterday it suddenly became rideable. And the dirt soon gave way to a concrete road at Ban Ja Bu Si with some more evil up hills taking me to Mae Salong for breakfast. Stopping off on the way to see the abandoned resort that I'd seen in Bob's report.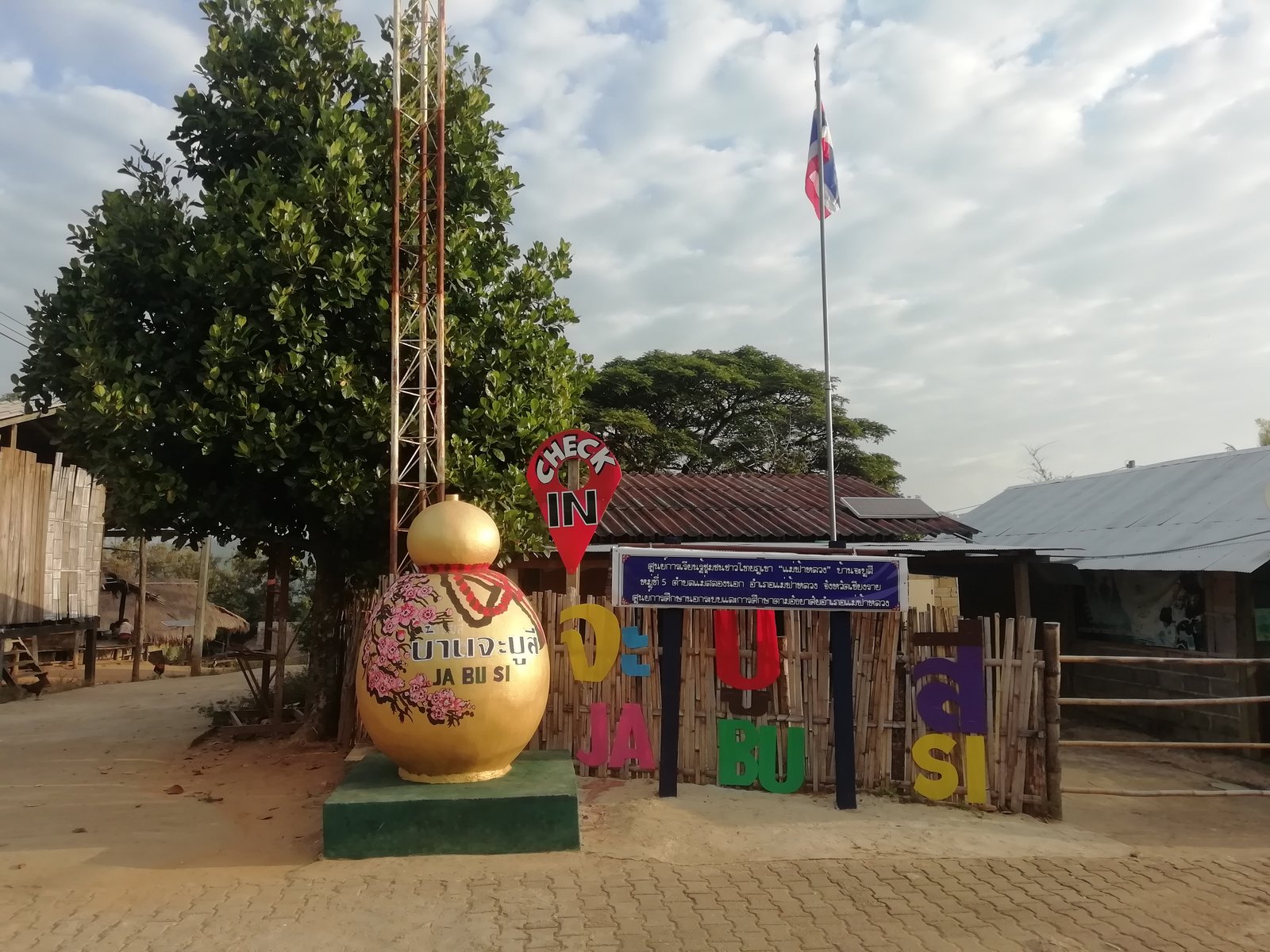 Ja Bu Si village.
Concrete.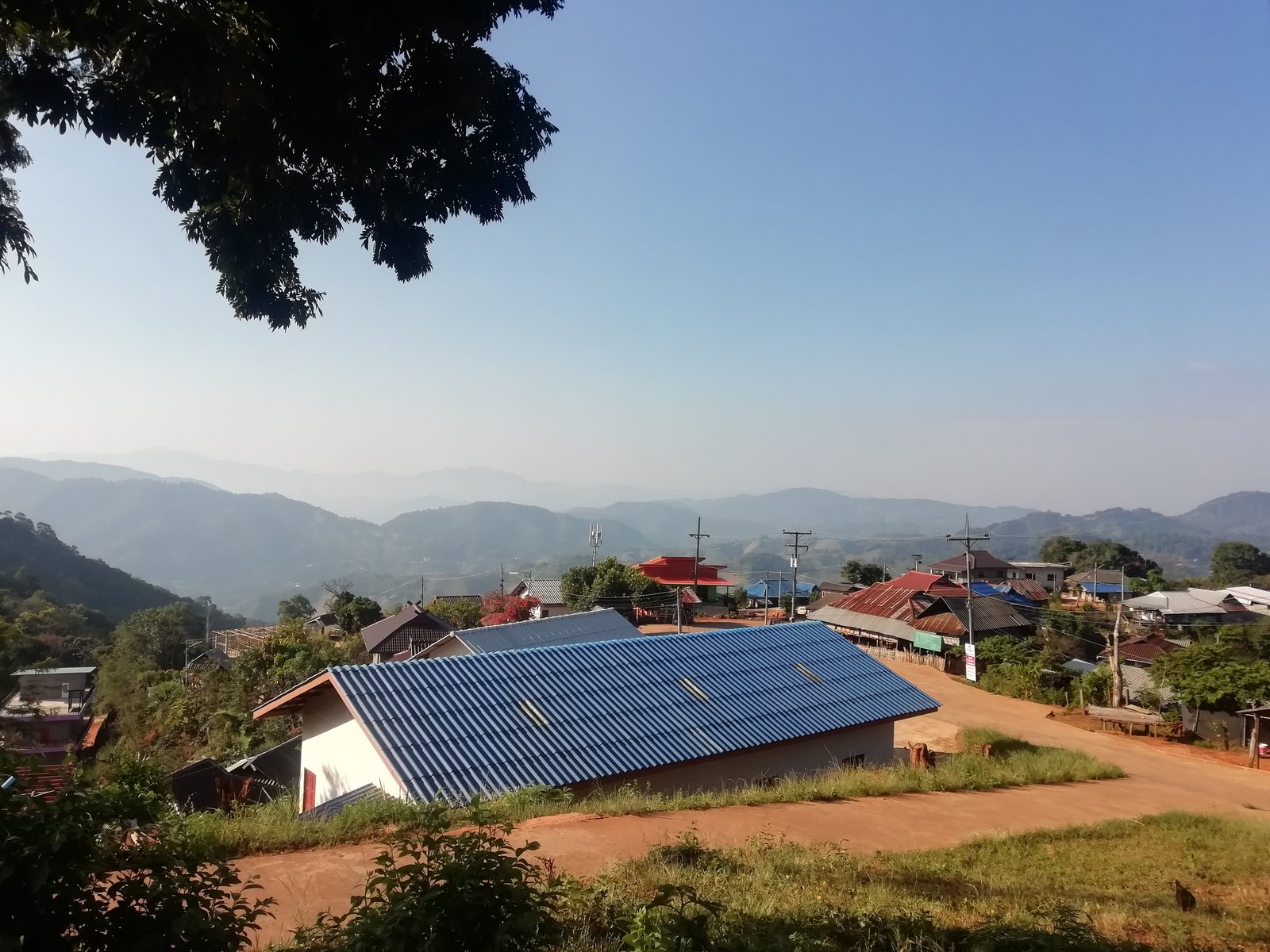 Another village I passed through.
After breakfast and coffee I stocked up on food and water and went to find the trail to Ban Therd Thai. Passing an army camp on the way and doing some more short but nasty climbs. I'd forgotten how steep it is around this area.
Entrance to army camp.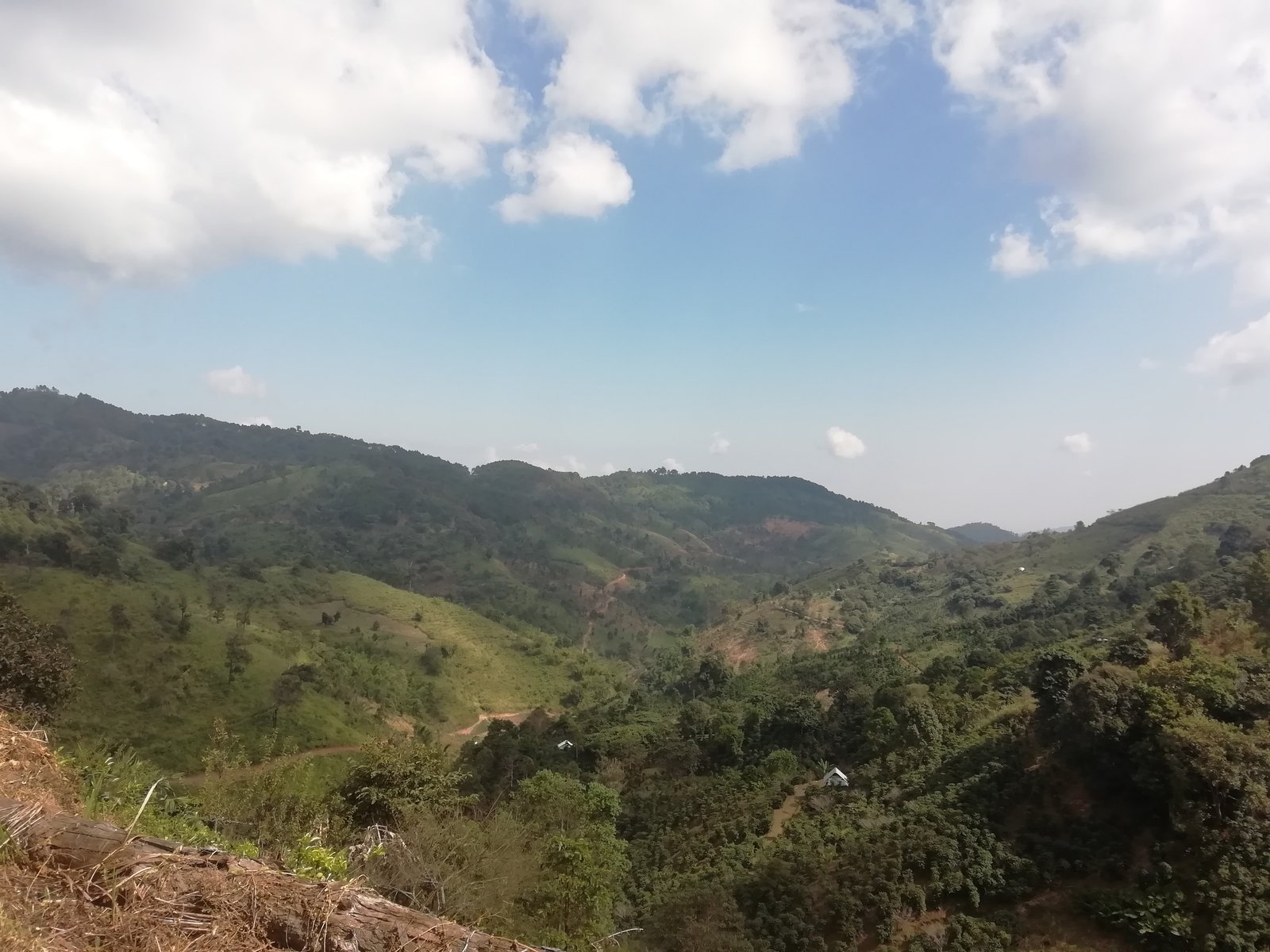 View just out from Mae Salong.
Not far from the army camp I took the turning for Ban Therd Thai. There was still a lot of climbing to do but I didn't have to push again today.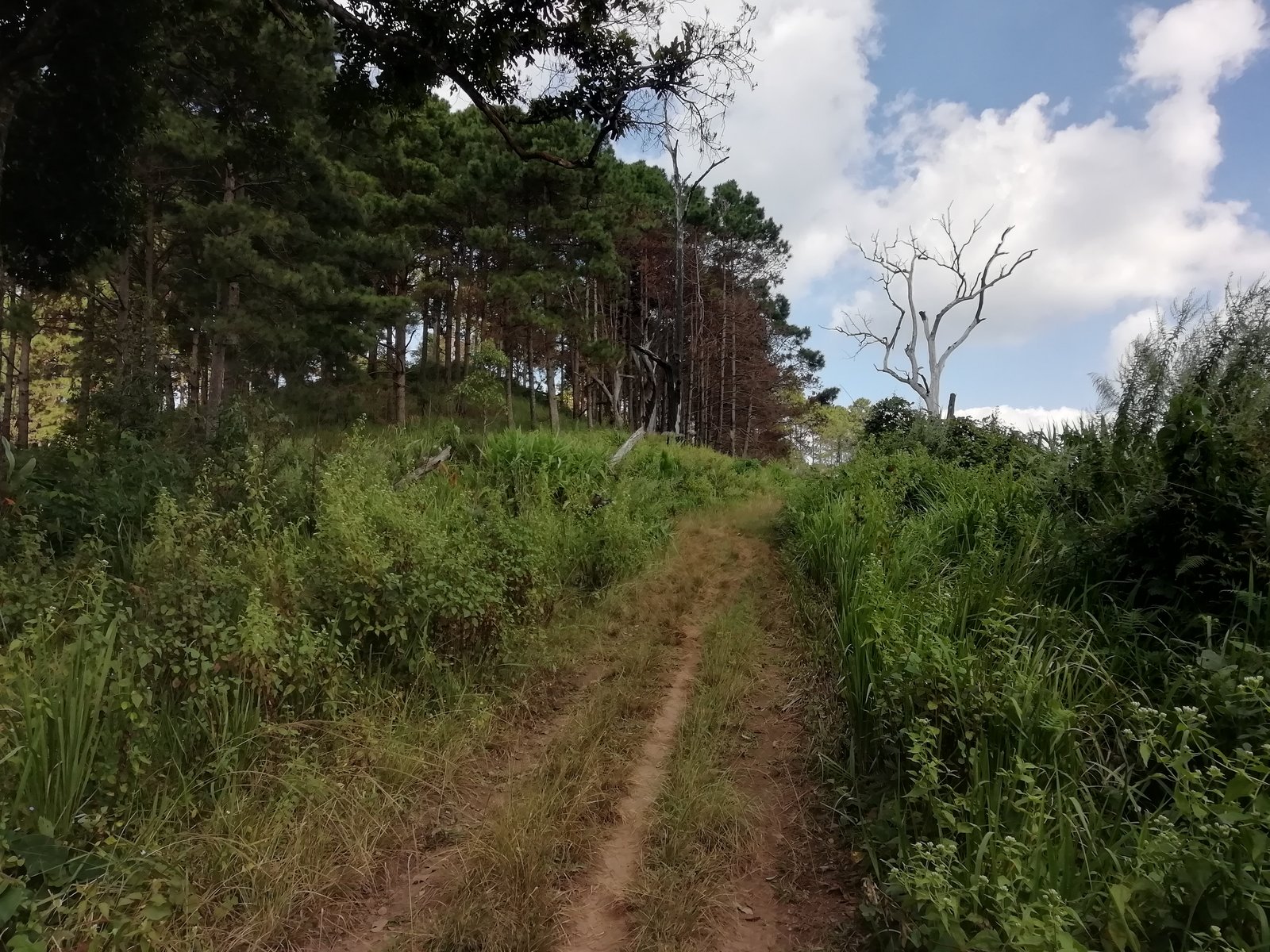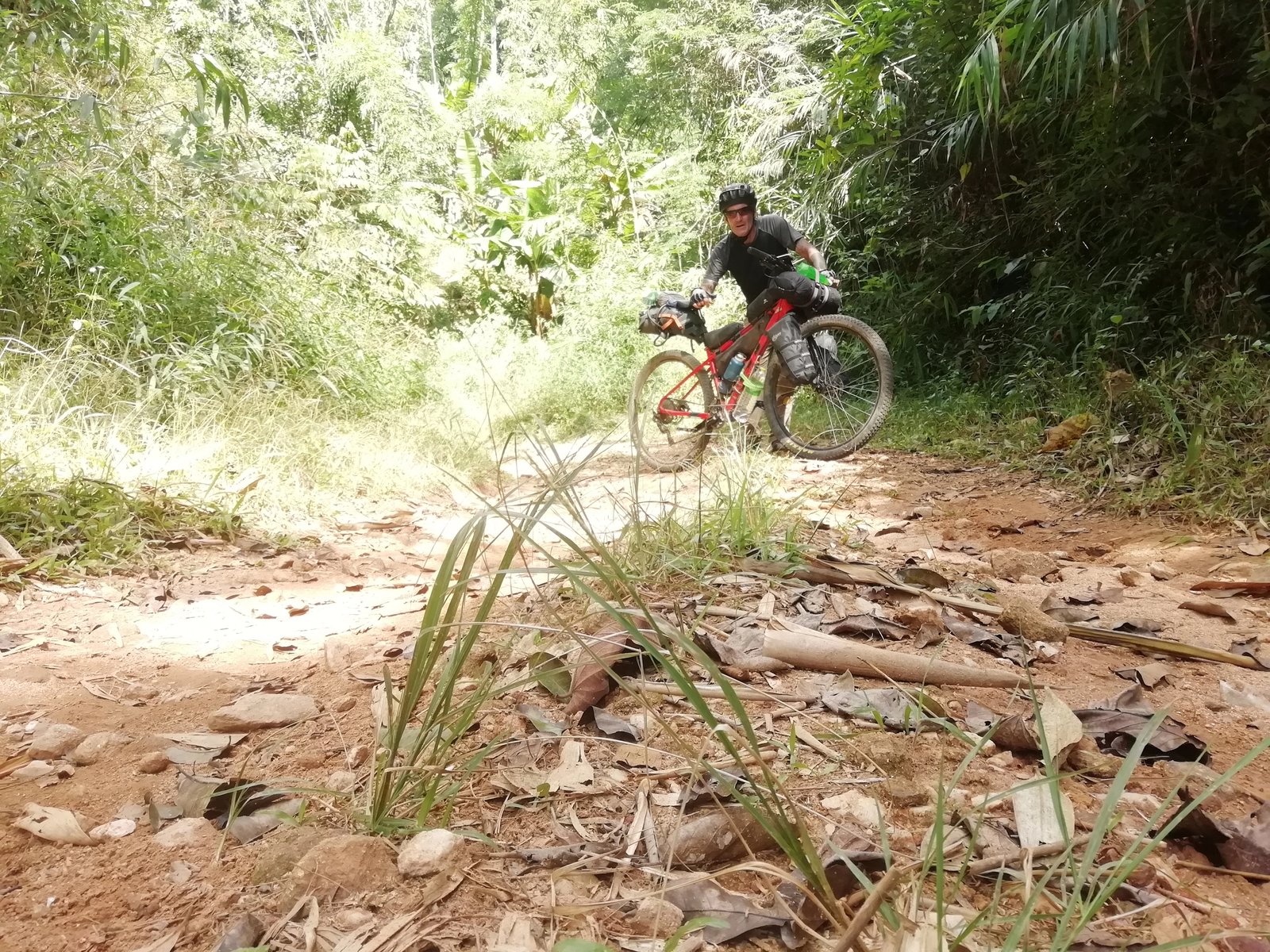 A good mix of surfaces.
I was soon at the top right on the border with Burma. Earlier some soldiers stopped to ask where I was going. Told them Therd Thai and they were fine so I don't think this is a sensitive area. There was some nice single track along the border and a fence.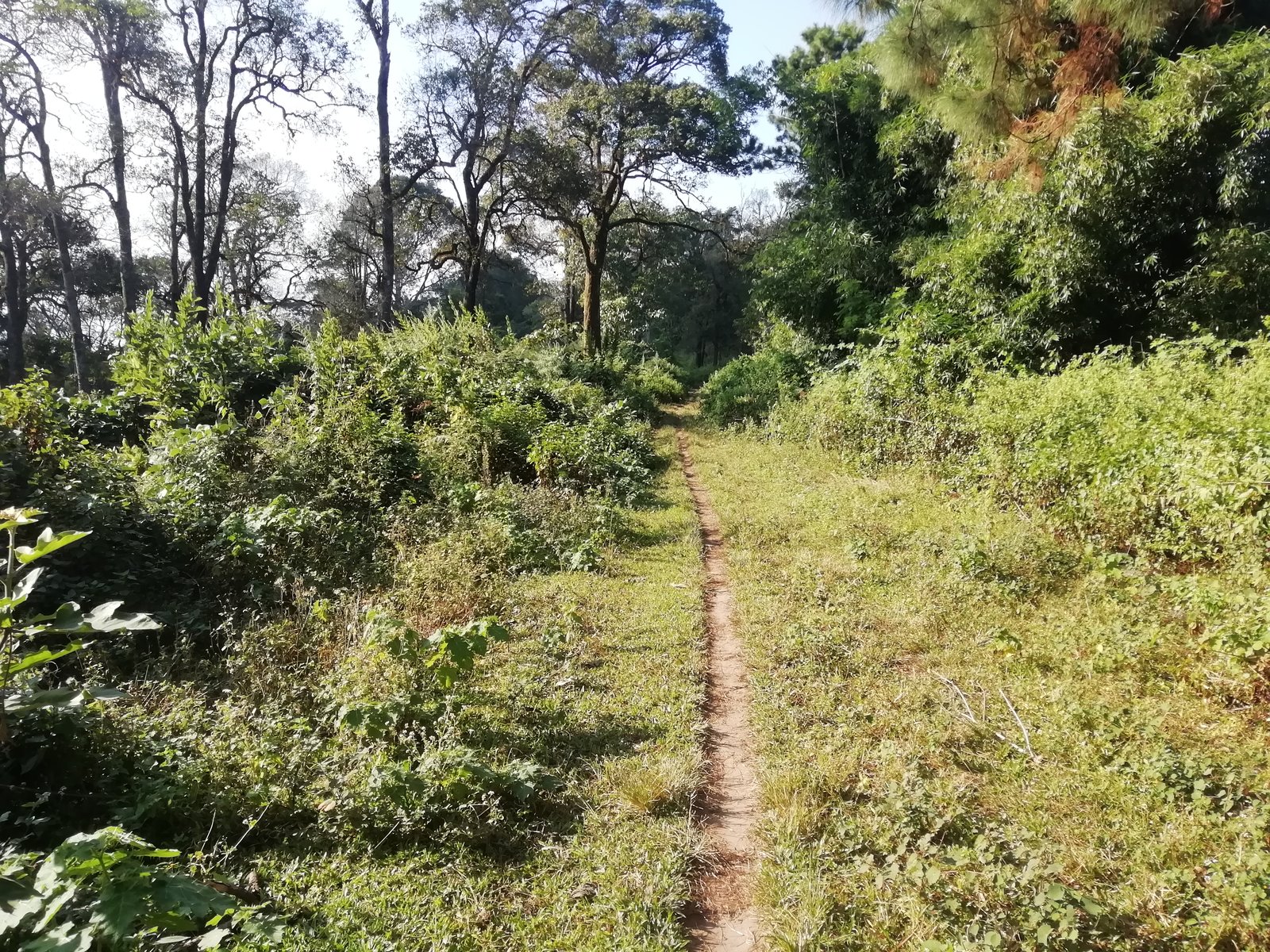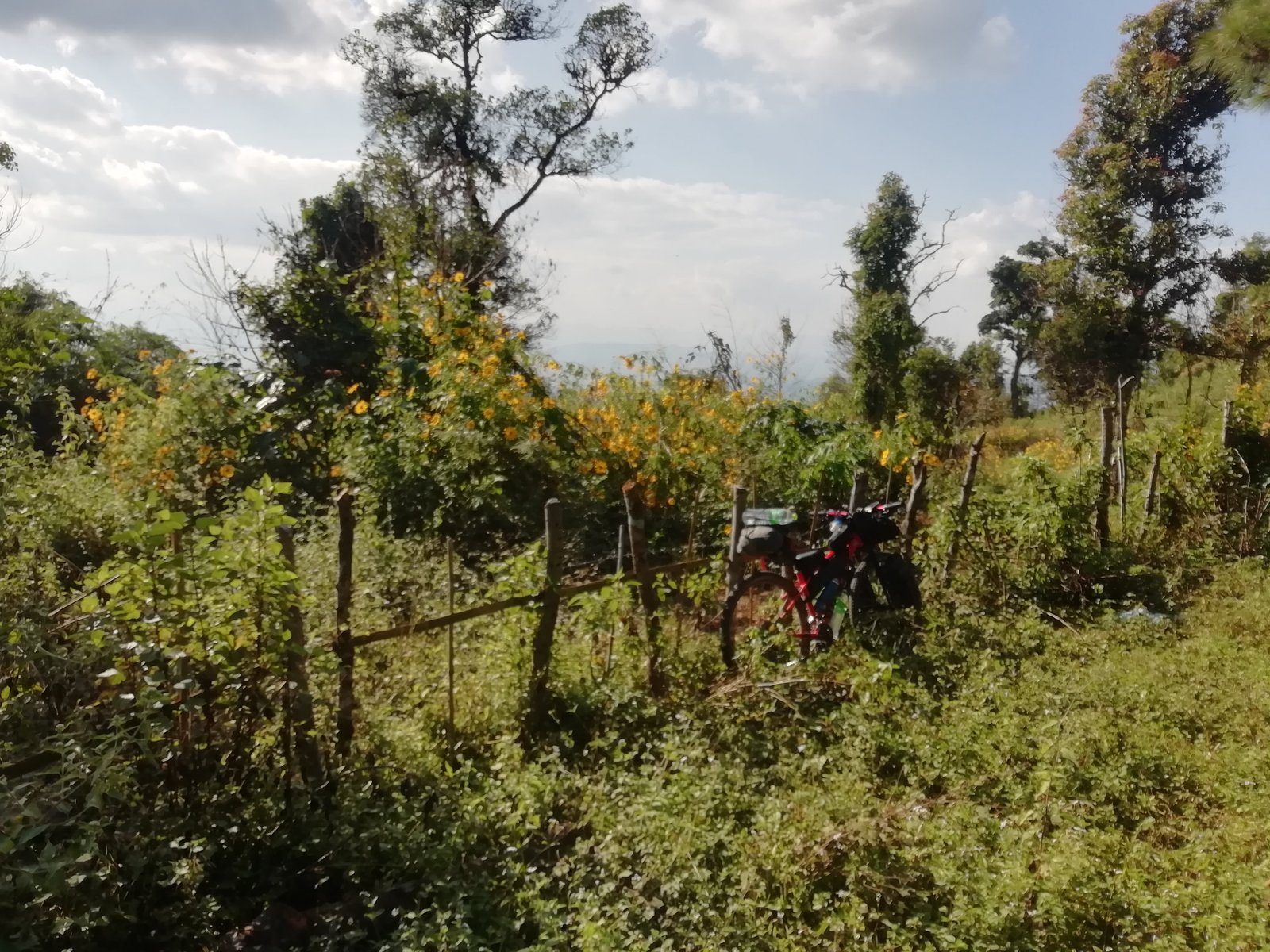 Behind the fence is Burma.
At one point I was actually riding in Burma.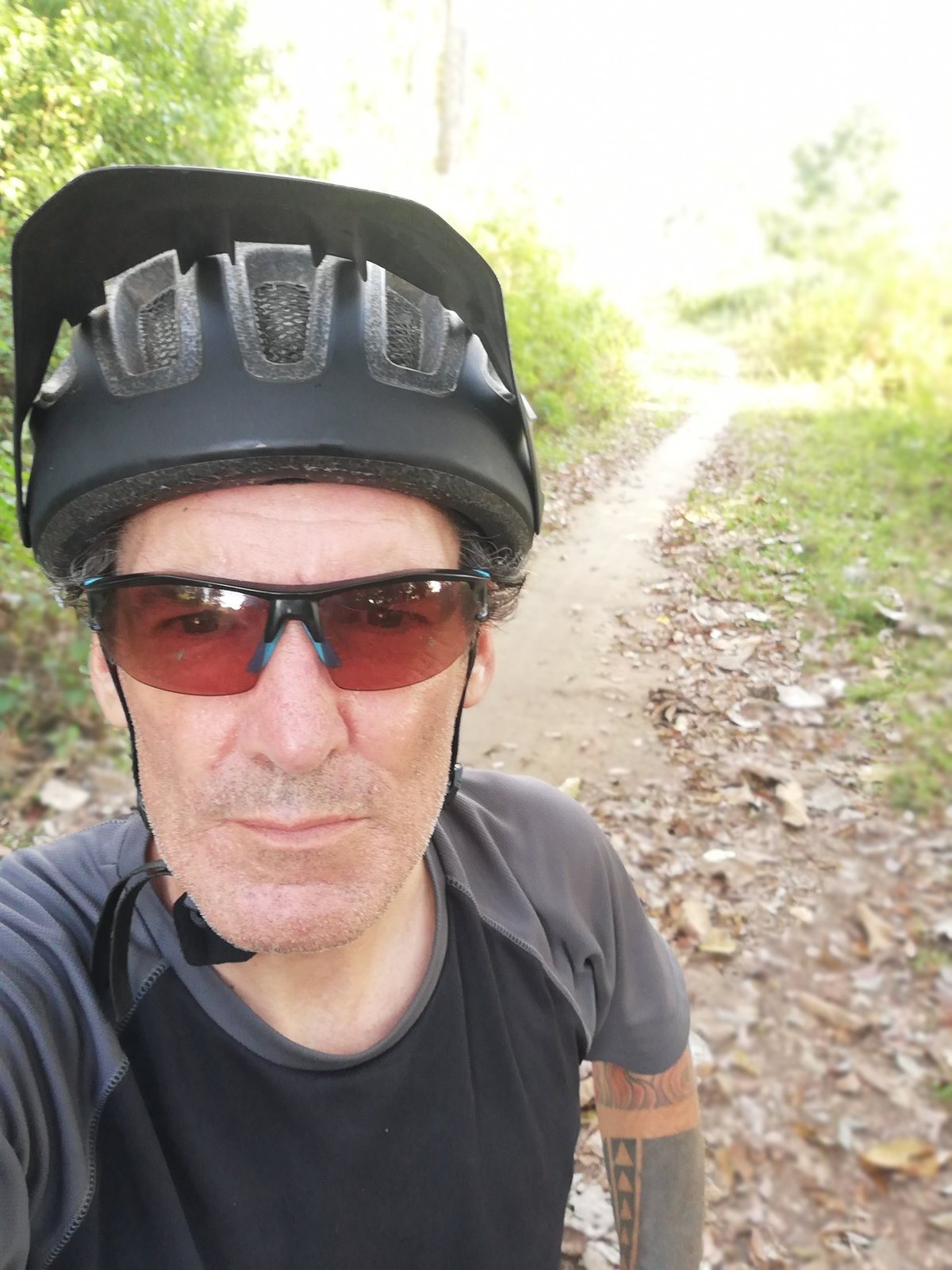 Selfie in Burma.
The single track finished and I was back on a wider track eventually going down. Didn't take any photos going down I was enjoying myself too much. The only time I stopped was to open a gate.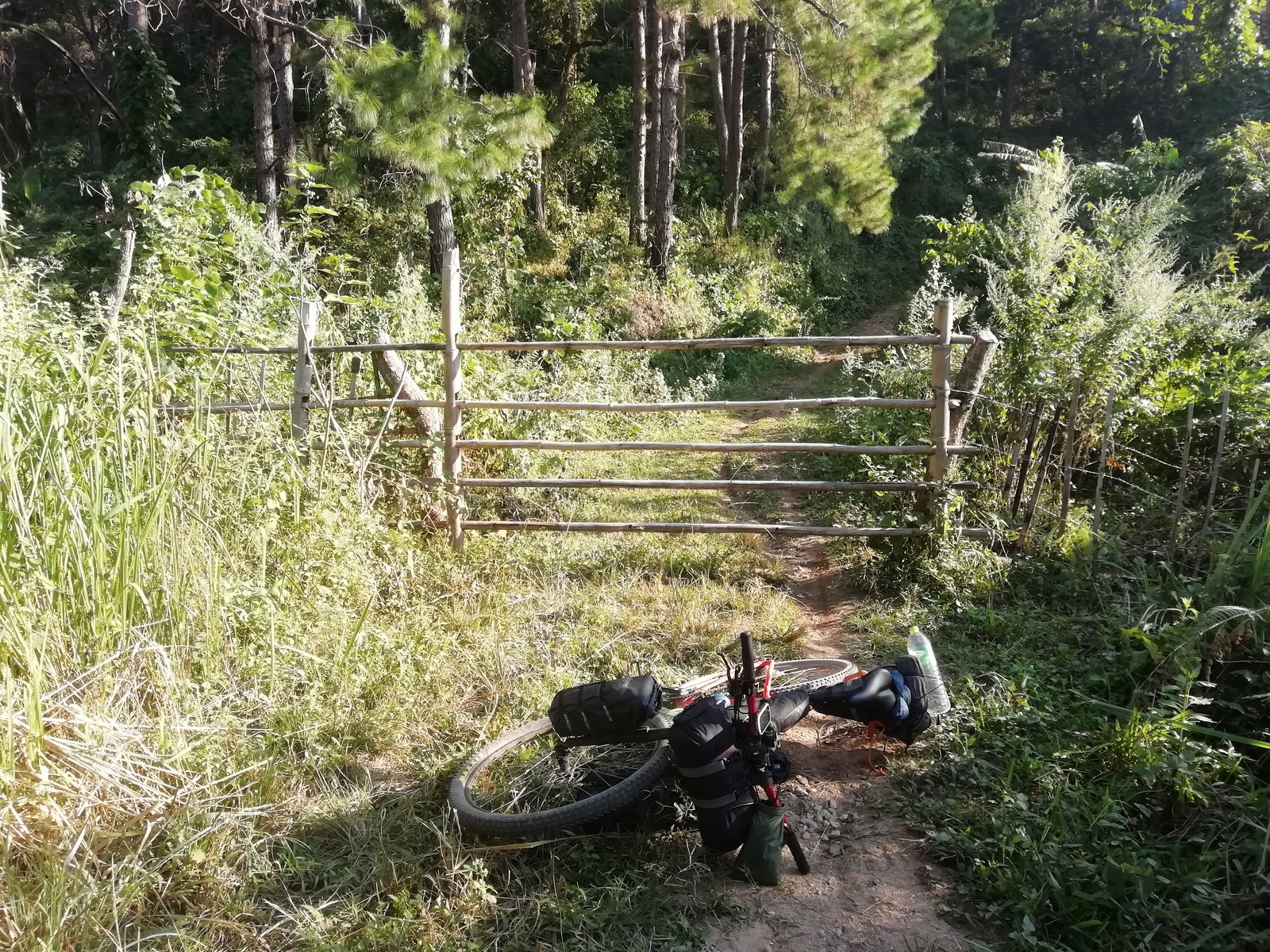 Didn't have time to make it to Ban Therd Thai so I found another sala to sleep in.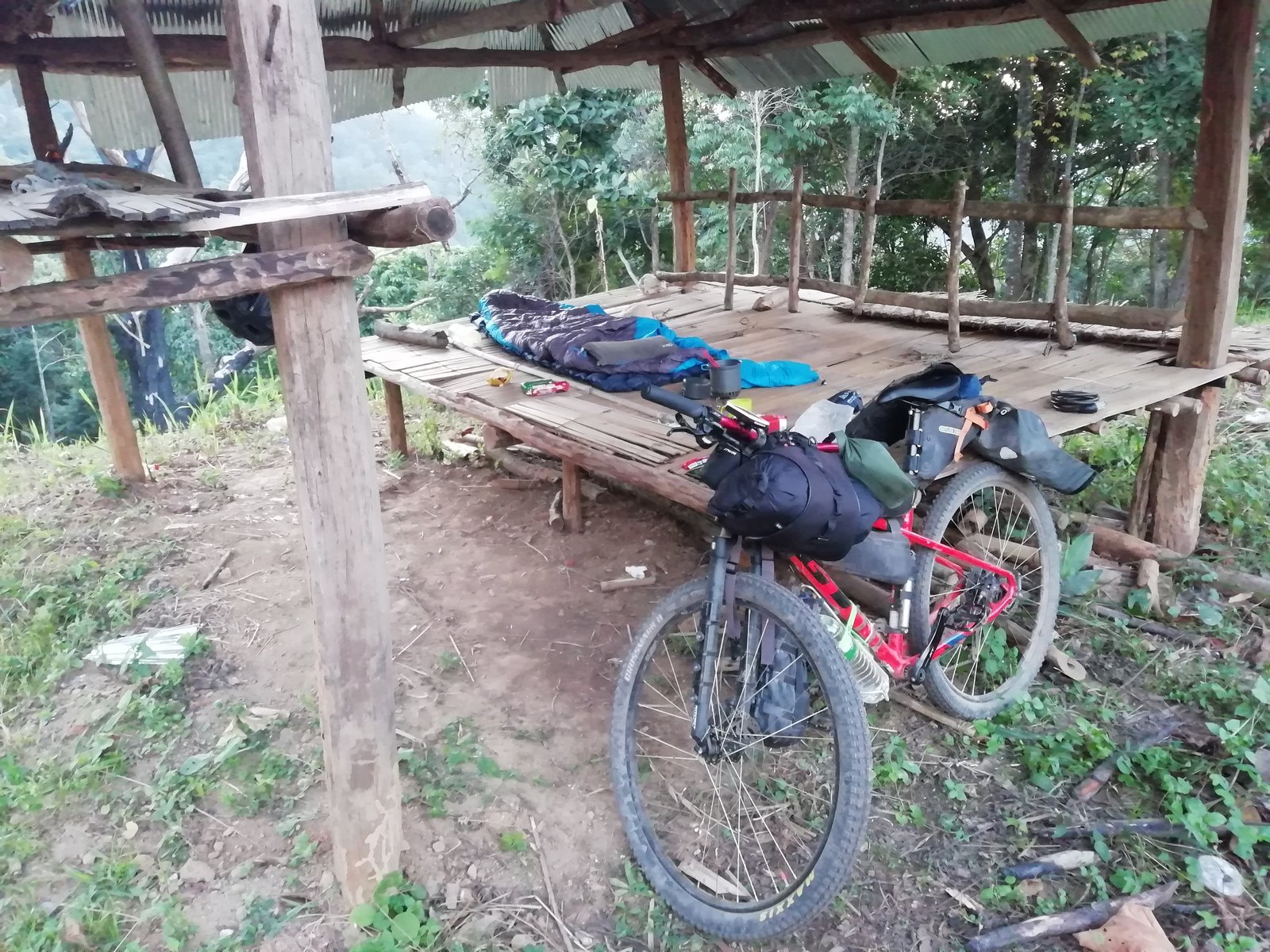 After a good night's sleep I rode down to Therd Thai in the morning for breakfast and decided to stay for the day. Being a bit tired after climbing over 1600m yesterday and in need of a shower. Tomorrow back to Mae Salong and on to the north side of the Kok river to Tha Ton.
View coming down.