Joined

Feb 8, 2011
Location
Bikes

KTM 990 Adventure, KTM 690 Enduro
30Jun-05Jul 2012. We had to take the 990s to the border and decided to make it a trip. Days 1-3 consisted of 2 KTM990s (Ed, Glenn), 1 SMC-R (Kevin aka LG) and 2 Versys (Amos & Radio). David and Azhar will join us after lunch on day 3 onwards to Doi Angkhang.
It was Amos' and Radio's (Alvin) first time riding in North Thailand. After collecting the 2 Kawasakis upon arriving into CM by plane, we went on to prep the KTMs.
Day 1: CM- Doi Intanon- MHS
Best "kway teaw" in San Pa Tong. Just after the Shell station on the 108.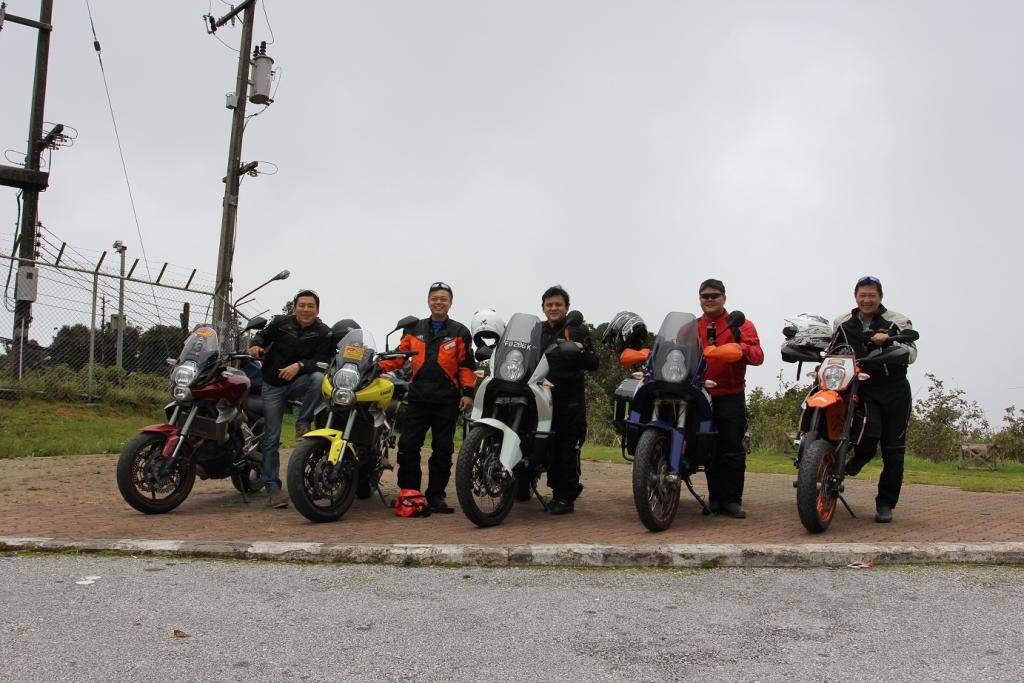 Group shot on Doi Intanon- Thailand's Highest Point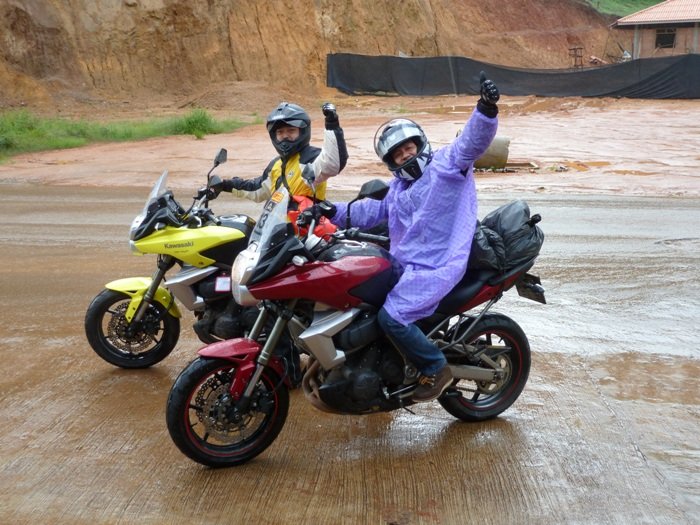 Caught in the rain between Mae Chaem and Khun Yuam.
Amos didn't pack his rain gear, so the guy at a coffee stop offered him an alternative.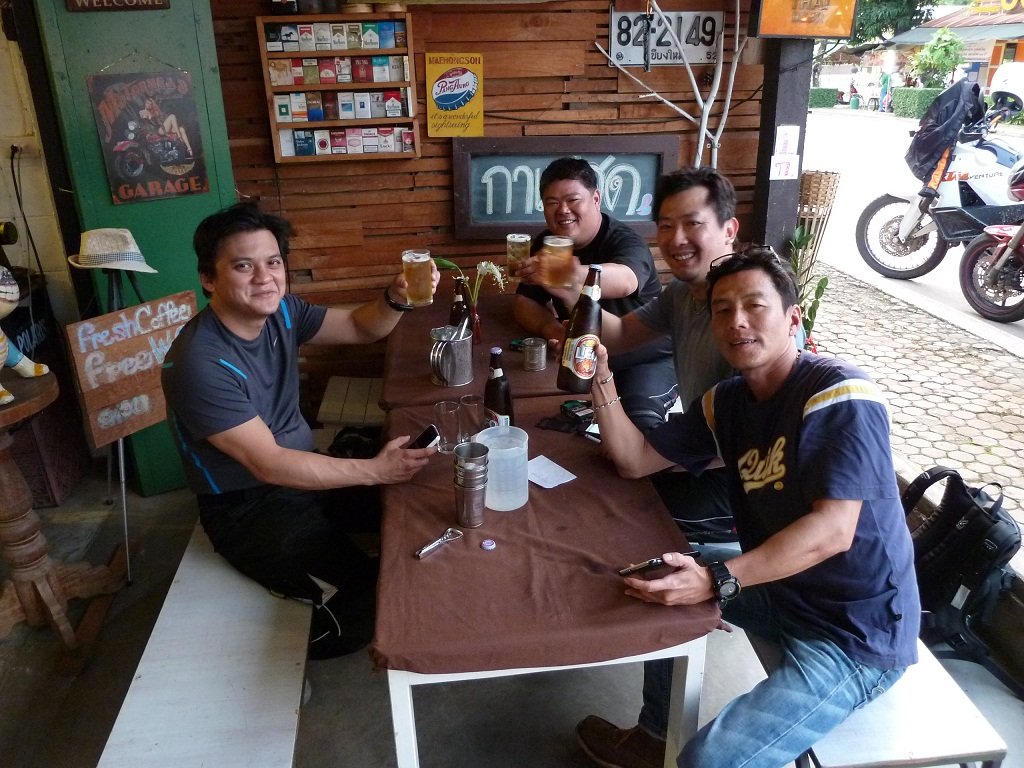 "Kafe In" Biker friendly bar in MHS. N19*17.646 E097*57.863

Day 2: MHS- Long Necks- Pai
We wanted to spend some time looking around the Long Necks and Pai on day 2, so we decided to make it a really short ride.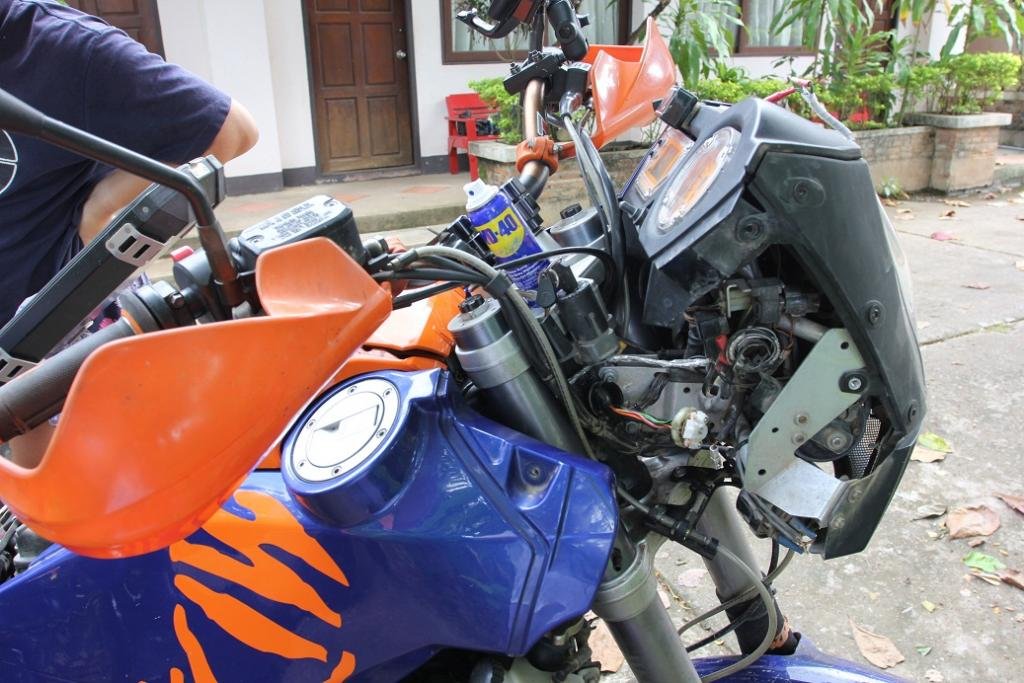 I was experiencing some problems with the bike's ignition being intermittent throughout the first day. Alas it would not start on day 2.
I removed the ignition switch assembly to check if there were any loose connections. The switch was worn and a wire had broken of on the harness.
Finally had to short the wires at the connector and used that as a ignition switch.
Ban Huay Seau Tao Long Neck Villager's album of country music.
N19*15.575 E097*54.217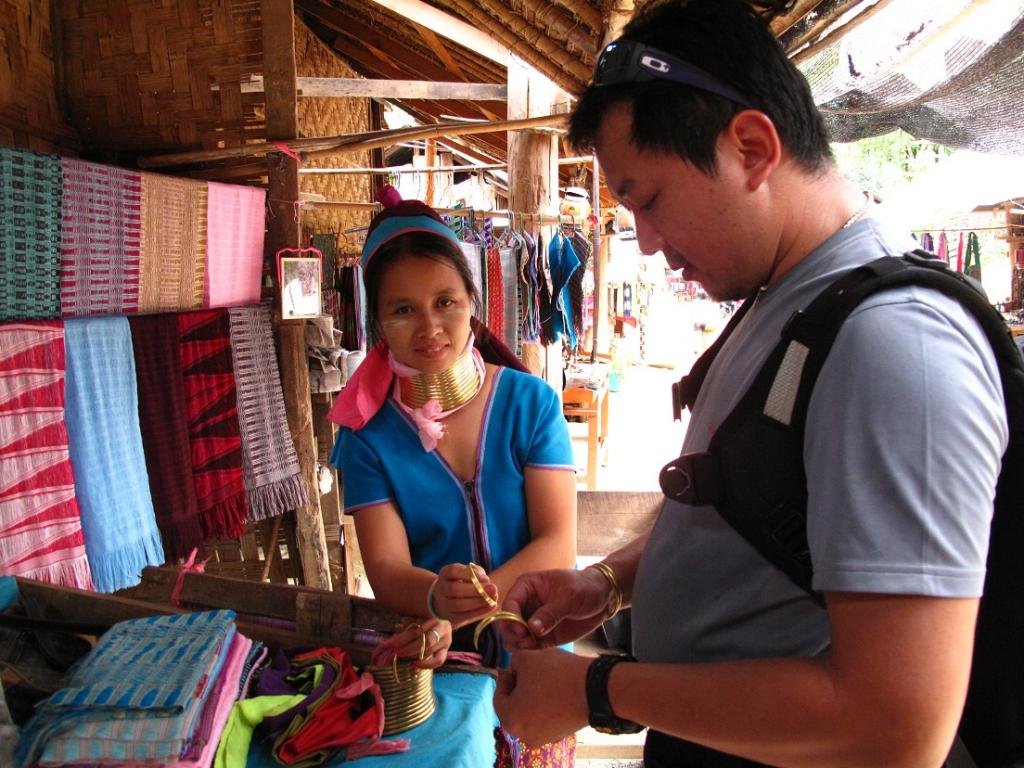 Kevin teasing a villager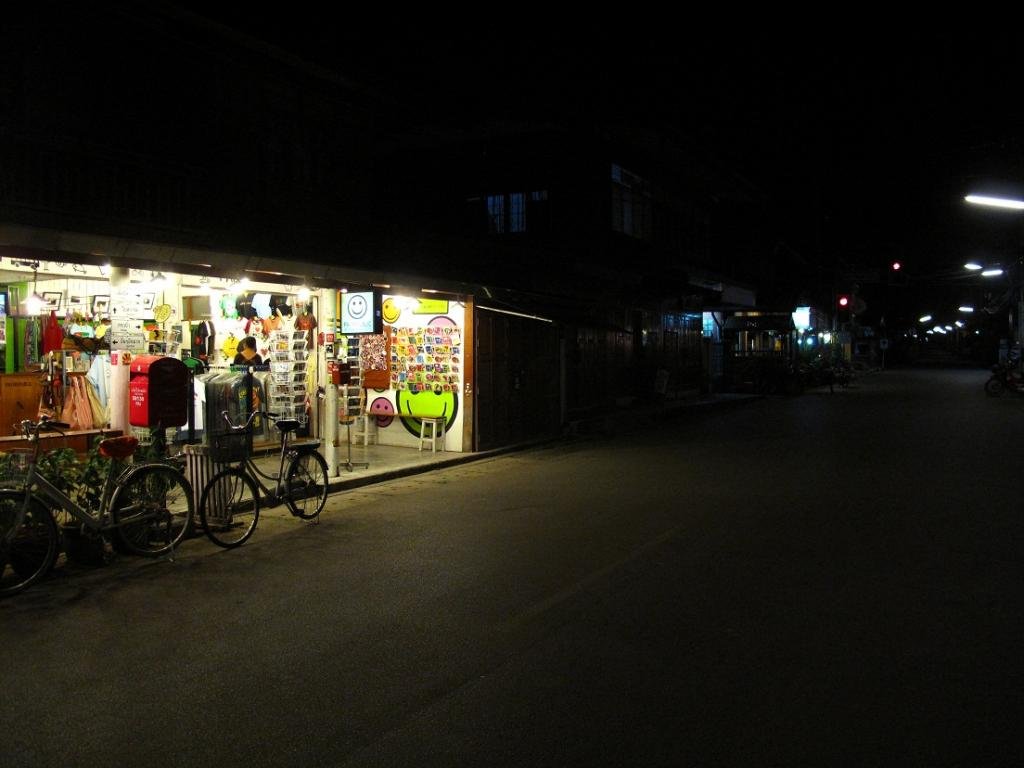 Has anyone seen Pai's walking street this quiet at 9pm?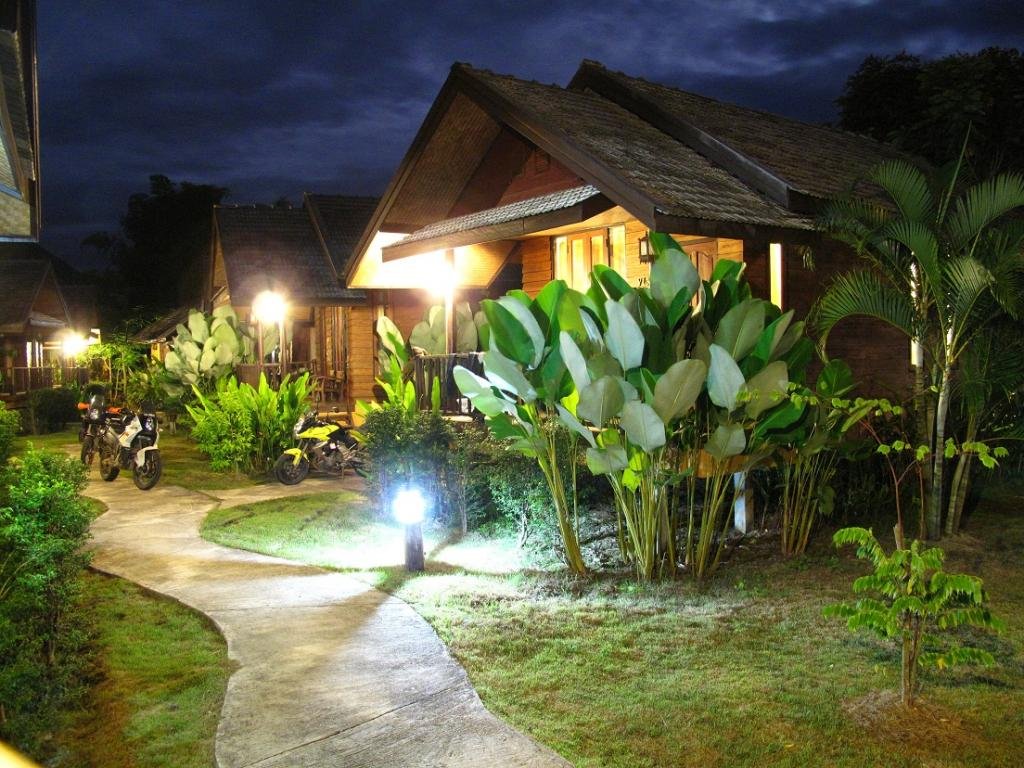 Excellent accomodation at Pai Baanthai Resort N19*821.214' E098*26.924.
600baht
Day 3: Waterfall-Angkhang-Tha Ton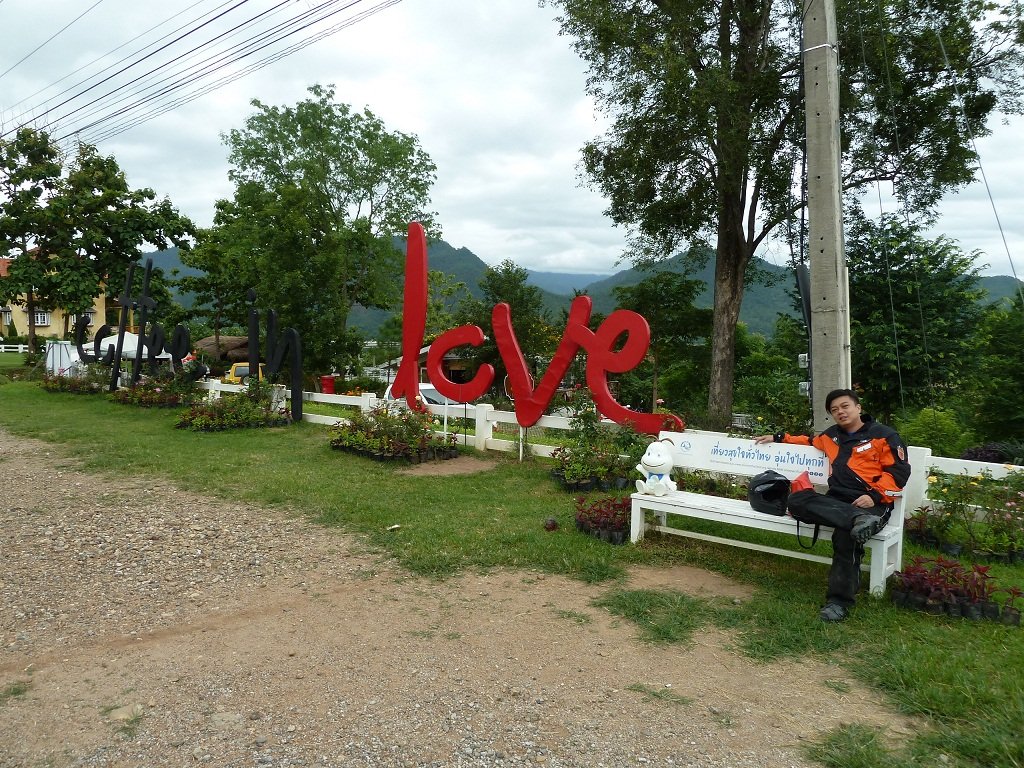 Radio falling in Love with Pai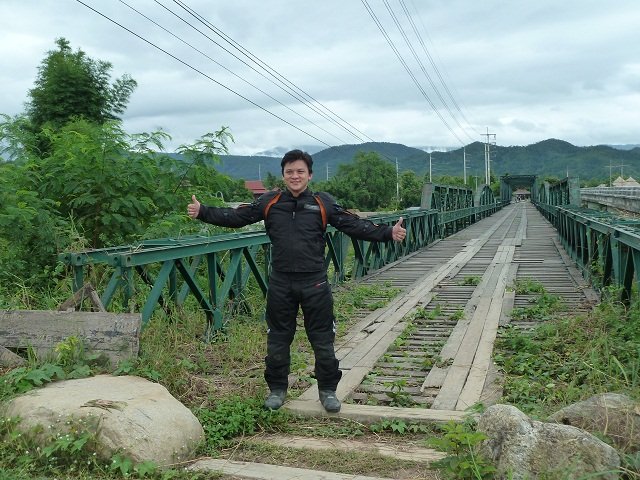 Eddie at Pai Memorial Bridge
Dirt trail to waterfall - 1
Amos - 0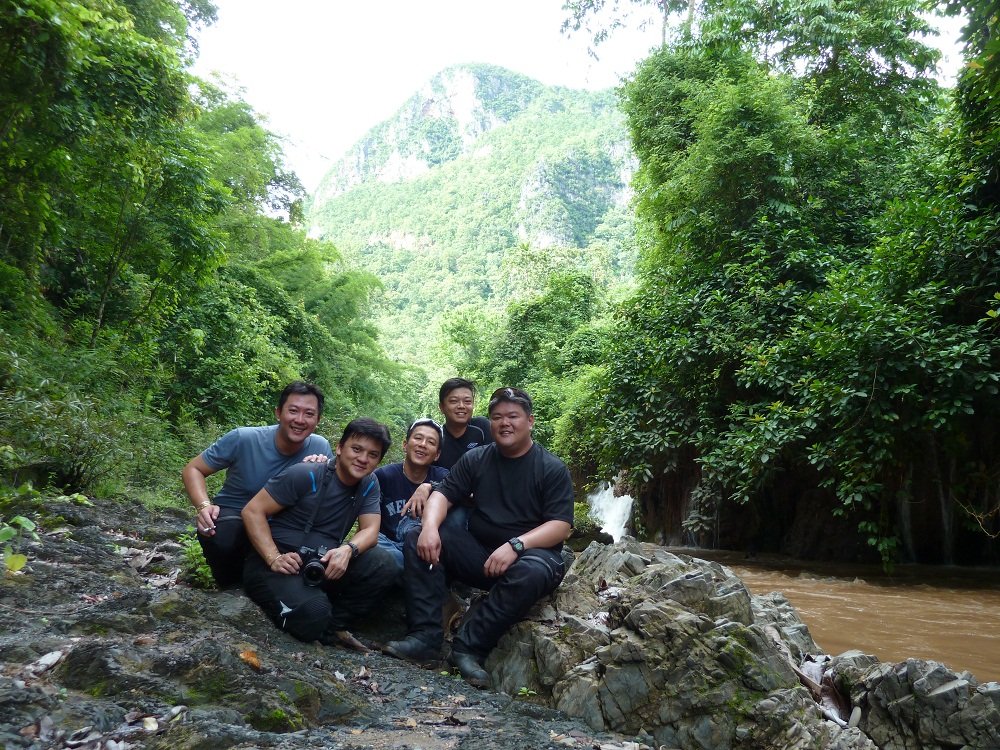 'waterfall' after a 10min walk
We continued onto the junction of 1095 and 107 where we met up with David (Orange 990) and Azhar (Black Versys) at a nice restaurant called Kao Fae. Its just before the Shell station after this junction.
3 990s, 1 SMC, 3 Versys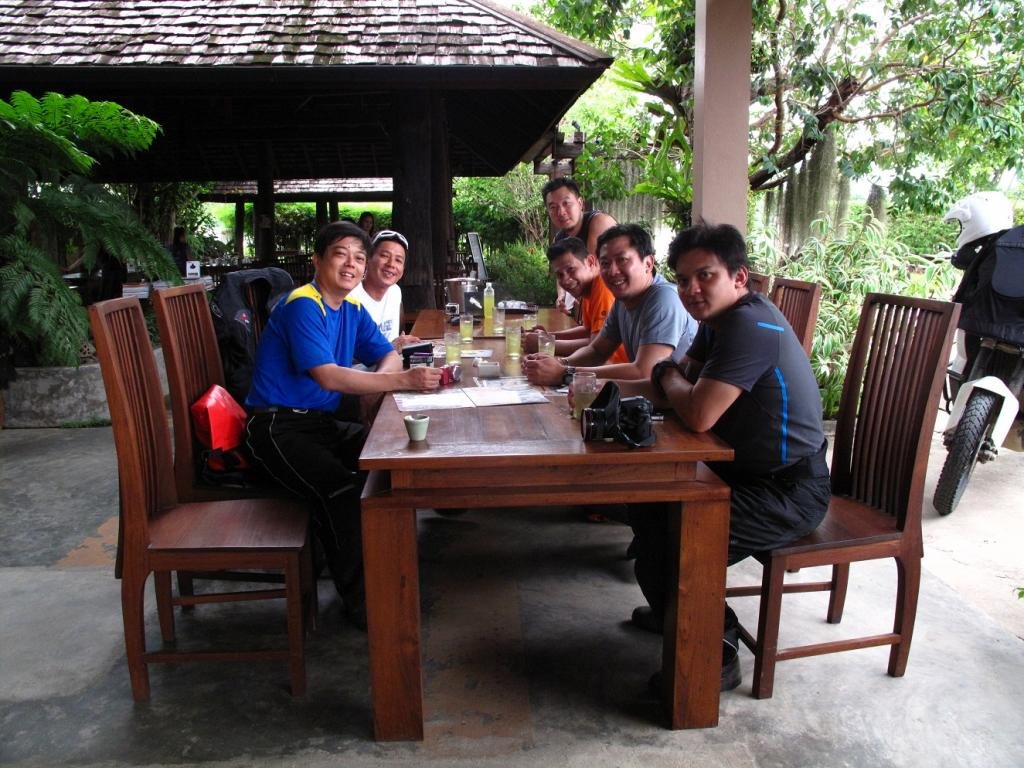 Family lunch time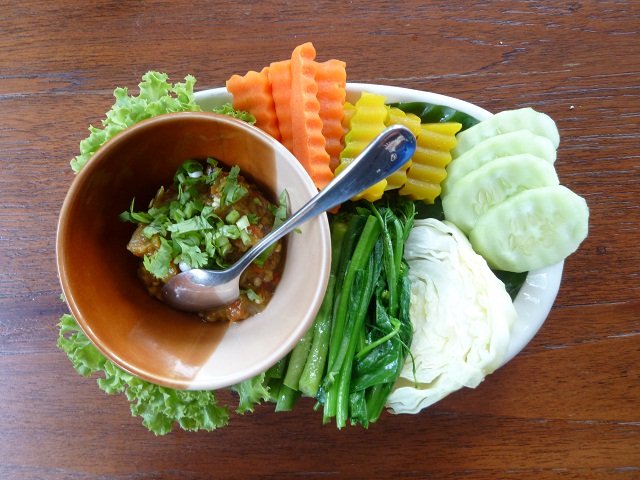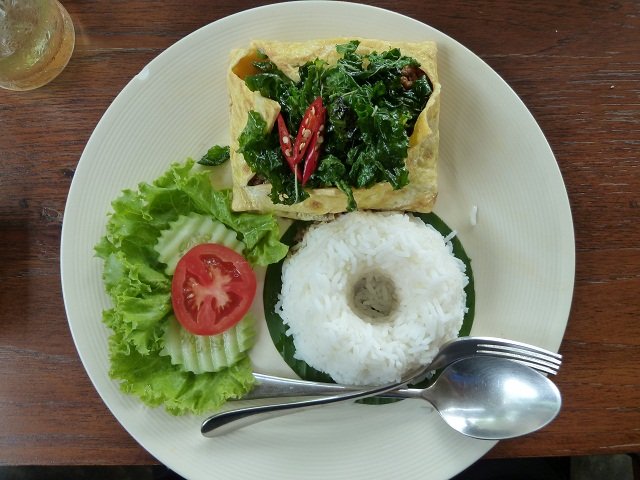 Samples of food served at Kao Fae. It's Aroy Mak!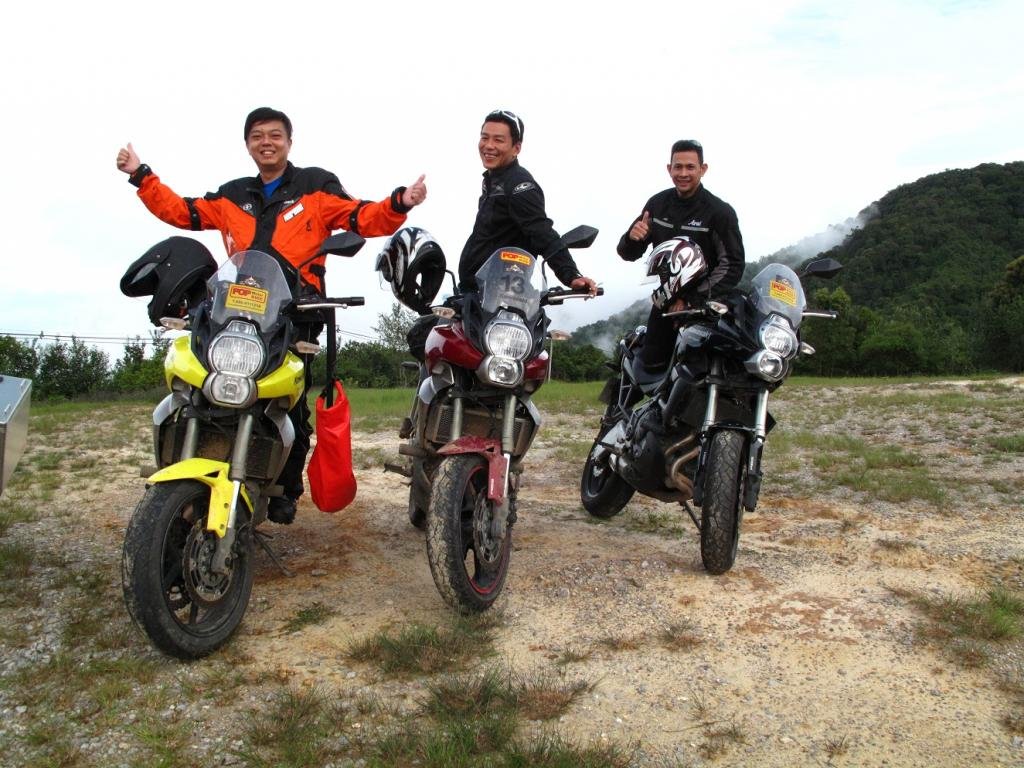 Happy Versys people at the Doi Angkhang helipad. Radio on the yellow Versys rides a WR250 and Azhar rides a 2012 KTM 990 Adventure in Singapore. He says that he needs to bring his 990 up here for the next trip.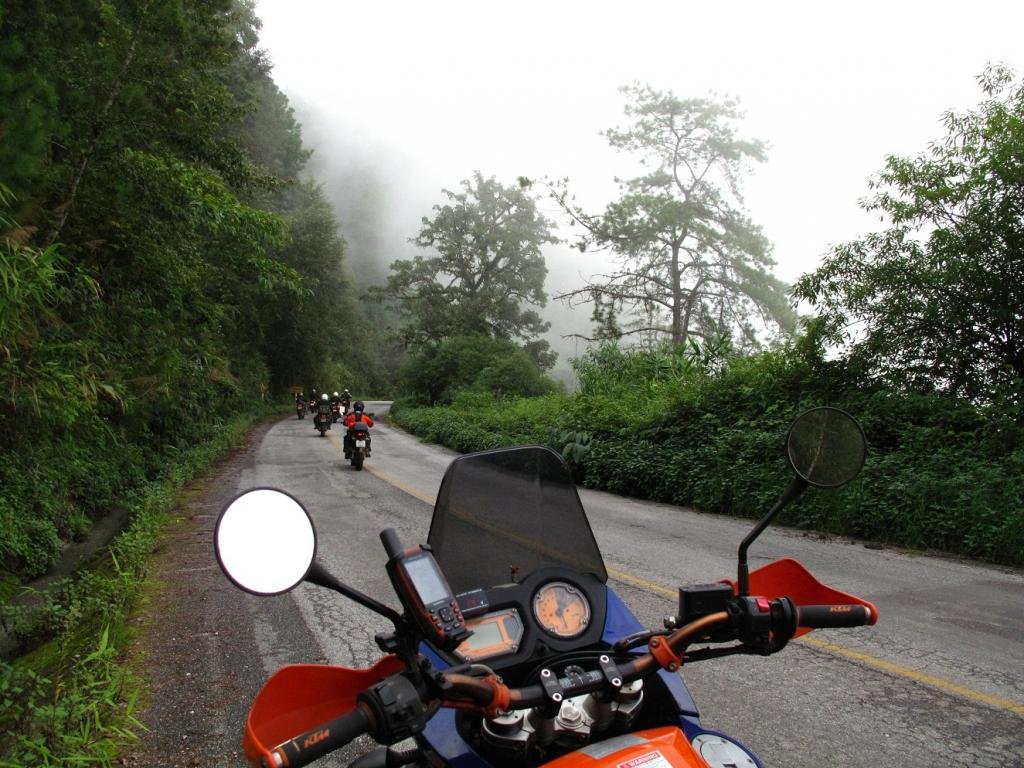 Awesome descend from Angkhang through the clouds. As though you are in IFR.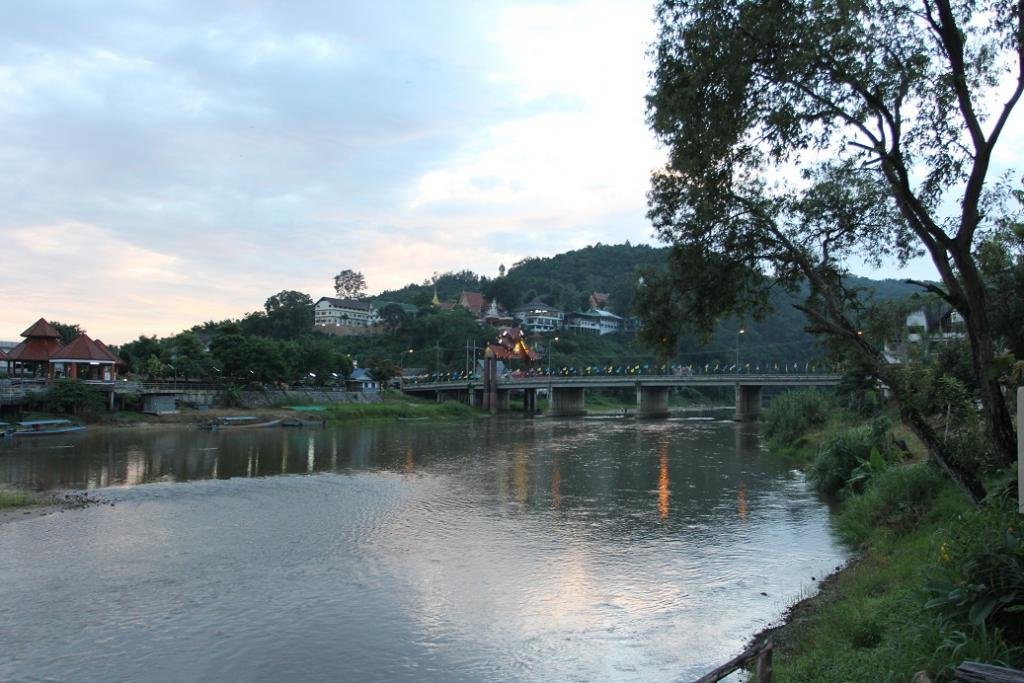 Apple resort in Tha Ton provided nice river views for 1000baht. N20*03.652'E099*210816'
Day 4: Mae Salong-Maesai-GT- Chiang Khong
Kevin and Amos had to return to CM today so had breakfast and some quick photos at Wat Tha Ton before going our separate ways.
Wat Tha Ton has some very beautiful colours and a brilliant view of the eastern side of the river.
This shop served coffee made from beans grown in their own farm. Located opposite the huge highway1234 mile marker on Doi Mae Salong.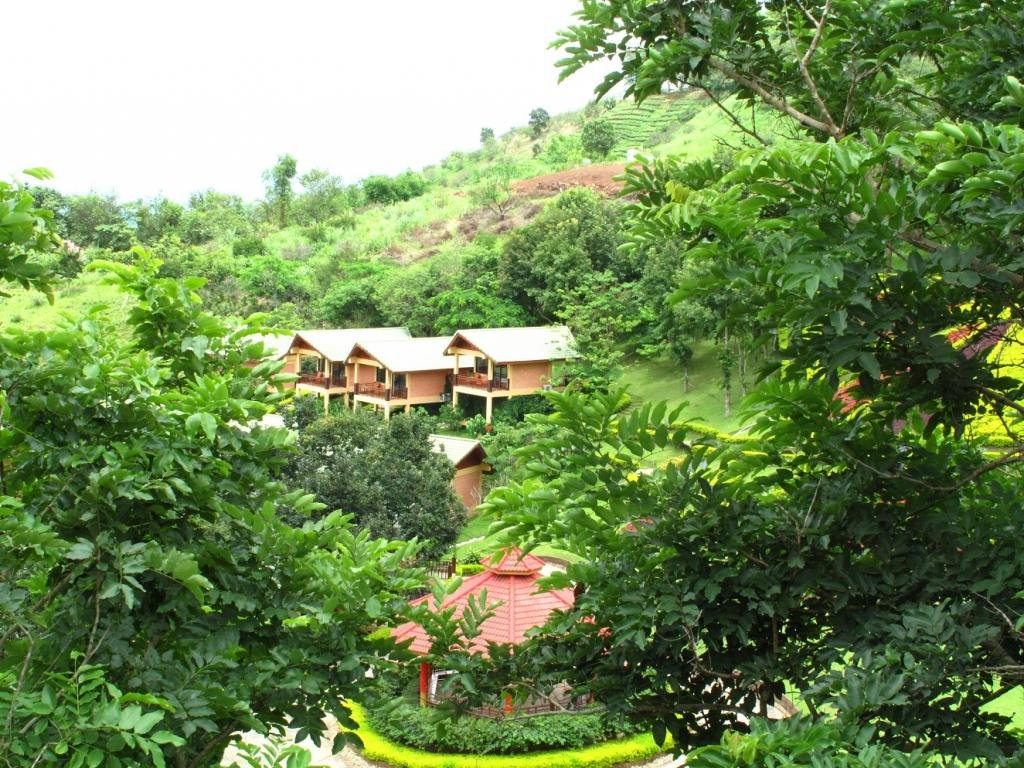 This would certainly be a good night stop during the winter. Brrrrrr.......Azhar will love it.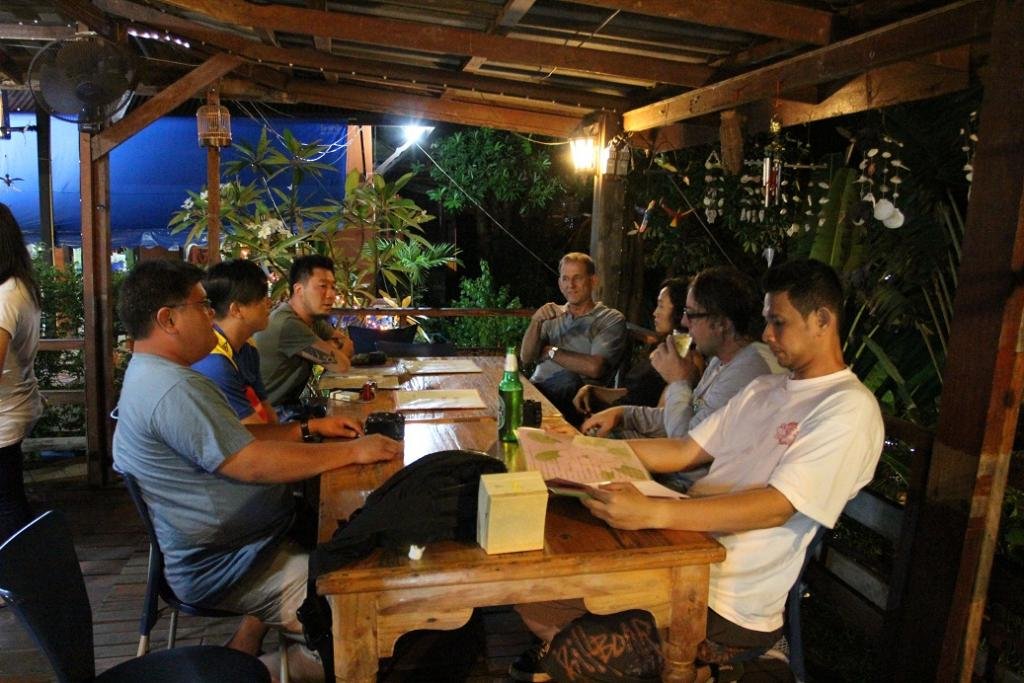 We met up with Phil who came up on the Harley, David Bailey and his lovely wife Mai at a restaurant next to where we stayed. David who also rides has very good knowledge of Thailand and Laos and was a joy to speak with.
Ban Pak Phon is where I like to stay each time I'm in CK. Excellent river views from every room at 500baht regardless of season.
N20*15.768'
E100*24.455'
Day 5: Pu Chi Fa-Nan
View across the Mae Khong to Houay Xai passenger landing dock.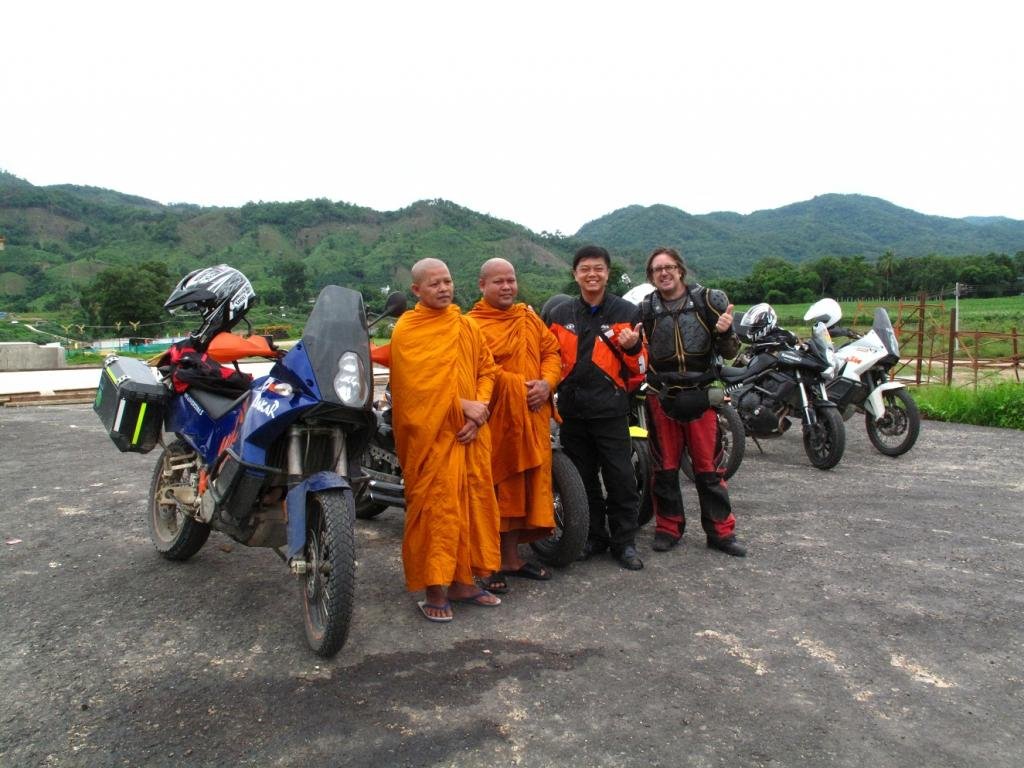 We went by to see the construction of the new Chiang Khong immigration bridge before heading off on the 1155 to PCF.
Phil 'insisted' that the monks took pictures with us- They succumbed.
One of the many view points on the way to PCF. After having a quick lunch on the peak, we headed south towards Chiang Kham and east on the 1148 to Nan.
Grand Mansion Hotel, Nan. N18*47.182' E100*46.612'
Good sized room, aircon and hot water. 380baht.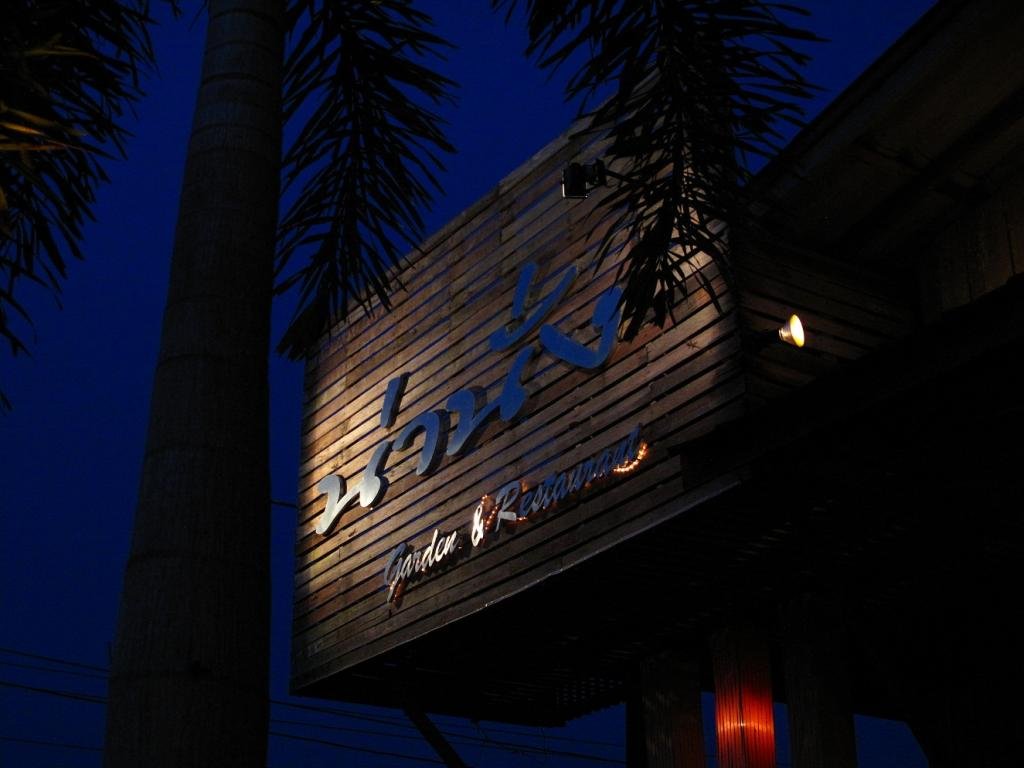 Good food and drinks.
N18*46.858' E100*46.783'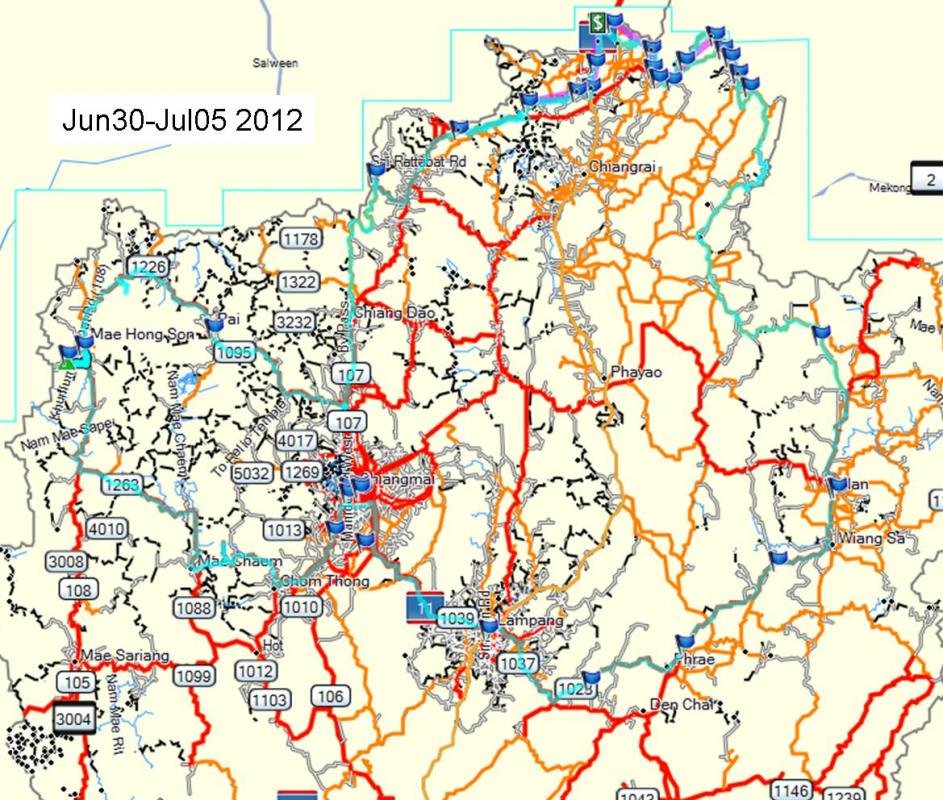 Route overview in Cyan. Starting in CM clockwise around the MHS Loop.