Joined

Jun 6, 2019
Location
Bikes

FZ1n, VFR800
Hey guys,
###Updated with latest itinerary/map
Last year we did the Mae Hong Son Loop and decided to come back for another trip this year.
We've been setting up a couple of routes (which have been posted for review on this forum).
We are now on our latest revision, which is revised for a large part of the route.
@bsacbob
suggested the Nan-loop so i definitly want that included in our route.
A couple of us want to visit the Sukhothai Historical Park, hence the detour South.
What do you guys think? Is this 6-day trip interesting/beautiful enough or am i missing parts?
Thanks again for reading!
Chiang Mai > Sukhothai > Phrae > Nan > Chiang Kham > Chiang Rai > Chiang Mai
(or clockwise)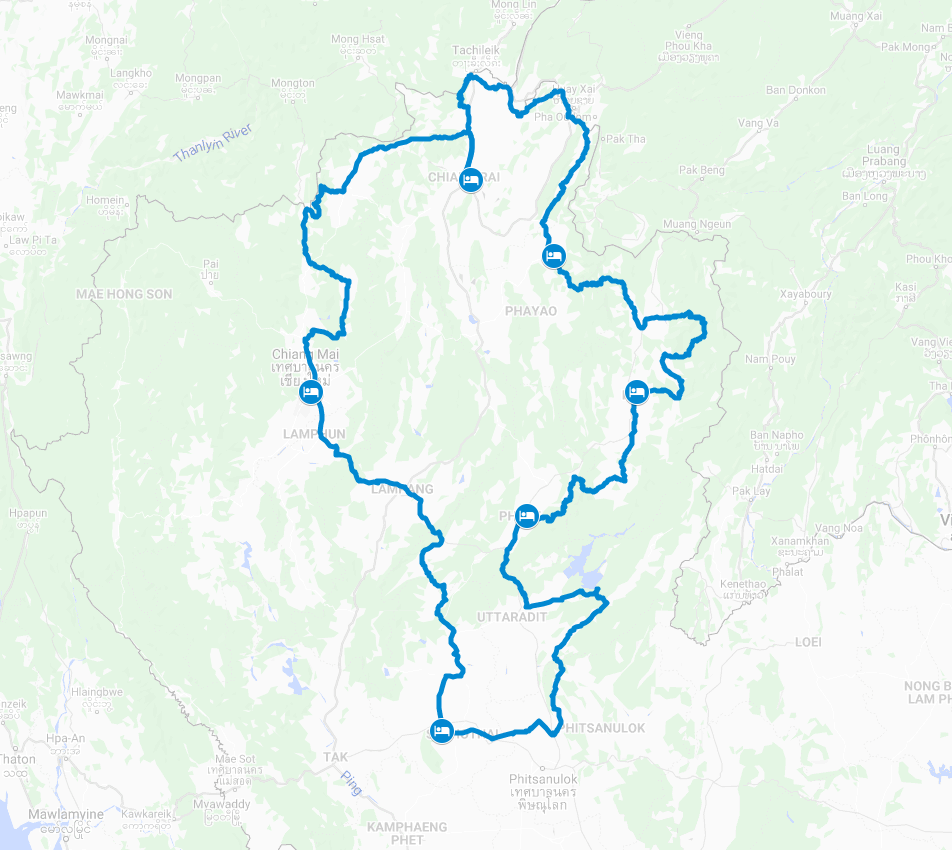 Last edited: