Joined

Jan 14, 2011
Bikes

Oldest 1931, newest 2016, numerous makes and models in between on several continents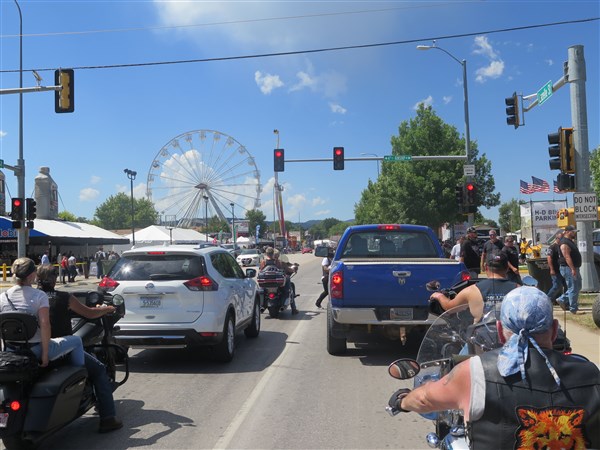 The Annual Sturgis Bike Week (actually 10 days) drew a purported 450,000 vehicles. Some call it a circus, supported by the carnival-like atmosphere with the Ferris Wheel in the background.
The "bikers" made me feel as if I was out of place, their taking photos of my Kawasaki KLR650 parked and me among the hordes of predominately Harley-Davidsons on Main Street.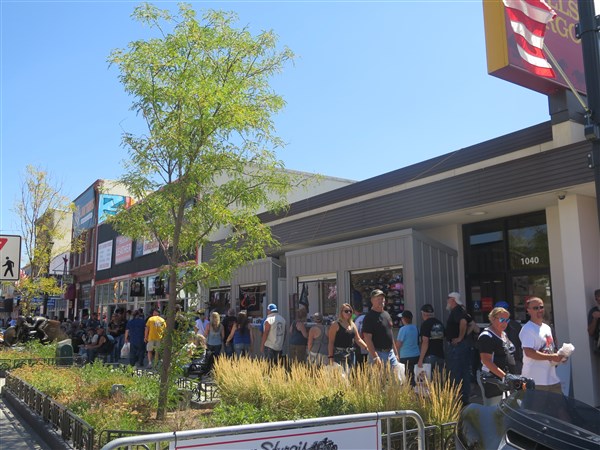 Numerous signs and T-shirts expressed the unofficial theme for the 80th Sturgis Rally for some attendees, "Screw Covid," supported by attendees opting to express their freedom of choice by not wearing masks or social distancing.
My assignment as a moto-journalist was to capture the essence of the Sturgis Bike Week 2020 atmosphere, a dangerous assignment if one believes the data, government reporting, fake news and USA CV-19 death toll of nearly 140,000 to date.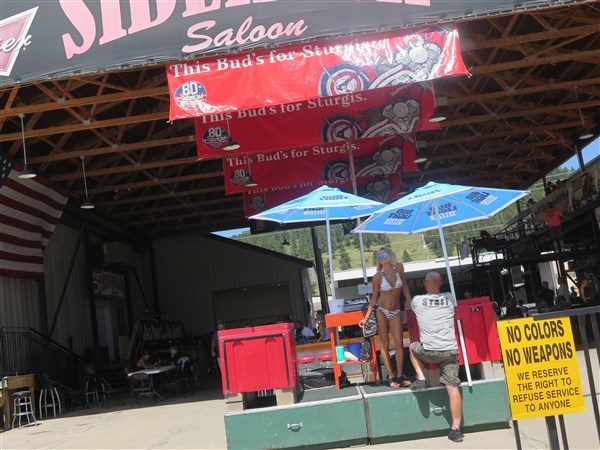 The "Welcome" mats :-) were out for beering and partying at/in both open and closed air bars.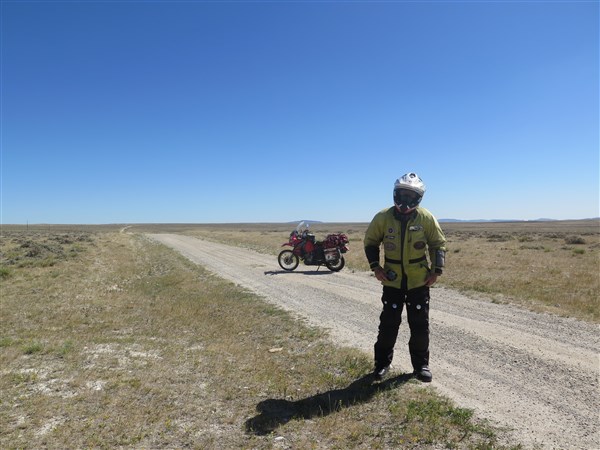 I chose to attend the festivities wearing ATGATT (All The Gear All The Time), including the gloves hidden in my Aerostich Darien jacket pockets and a Nolan N70-2-X Adventure Crossover helmet with a functional removable chin guard.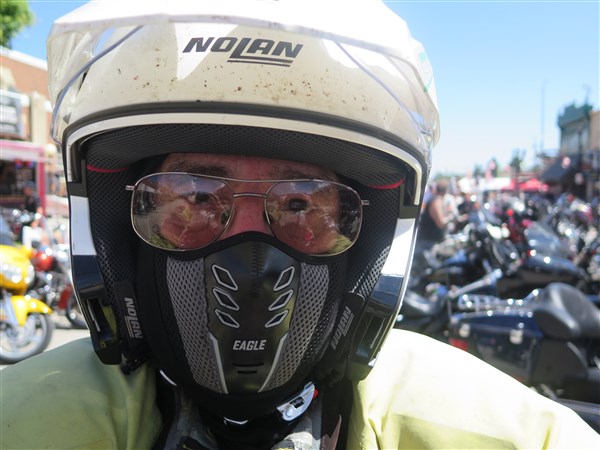 I was the only person I saw on Main Street wearing a mask, and one of the few with a motorcycle helmet, and the only one with a full helmet (I've removed the chin guard for this pic) versus a beanie helmet. My adventure in Sturgis on Main Street lasted only 10 minutes, with no fist bumping, high fiving or hand shaking, but considerable head shaking. I captured the essence and as I left town felt I was leaving a toxic cloud of virus. Inside the cloud I'd left behind it seemed like it was "Party on down!"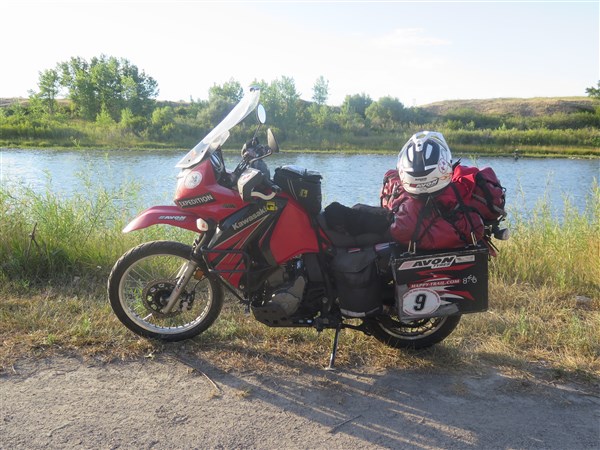 In 2013 I was honored to receive the Lifetime Achievement In Motorcycling Excellence award from the prestigious motorcycle publication BACKROADS Motorcycles, Travel & Adventure magazine. I listen carefully to what the publishers/editors opine. This year Brian Rathjen, one of the publishers, suggested that after I struggled through the circus of Sturgis Bike Week I find a quiet lake or stream to camp next to and recharge my moto-mojo. I took his advice and found myself solo camping for the night alongside a trout stream where I caught a nice 24 inch Rainbow trout for my frying pan.
'Dr. G'
Professor of Motorcycle Adventure,
SOUND RIDER
magazine, and Adventure Motorcycle University
Moto-Journalist, author and script consultant
Sole sexual survivor:
www.greataroundtheworldmotorcycleadventurerally.com
Last edited: