Joined

Aug 13, 2013
Location
Bikes

Kawasaki KLX150, Honda Vario
South-west Lombok has a magnificent coastline which has now become accessible to anyone who cares to explore.
In 2018 the Government decided to turn a single track, suitable for the intrepid only and passable in dry weather only, into a sealed road. And now the last 5km before Solodong has been sealed.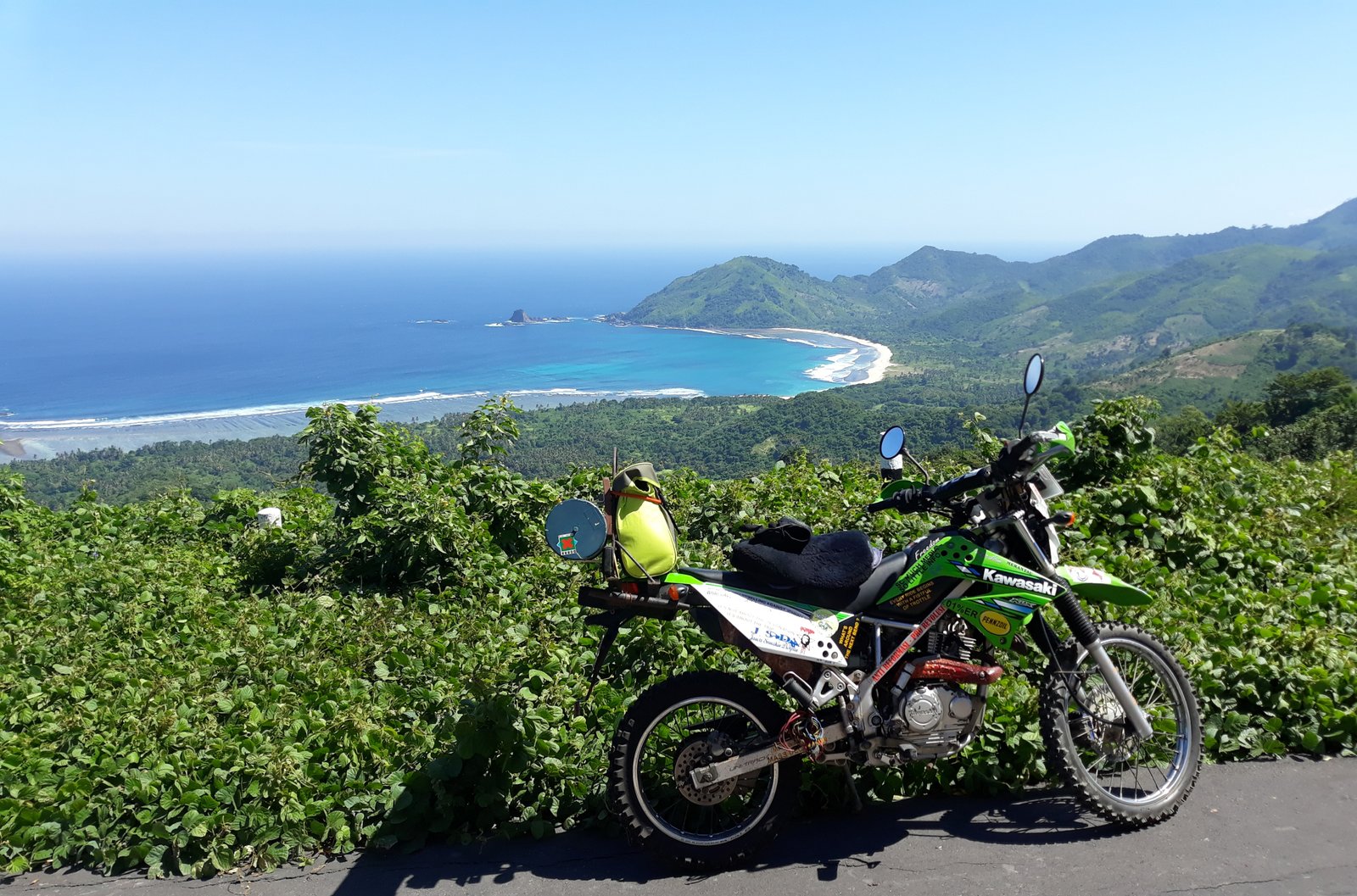 Before that it was a really challenging ride - one that gave you a sense of achievement - but you only got to see the coast in a couple of spots as the undergrowth was so thick.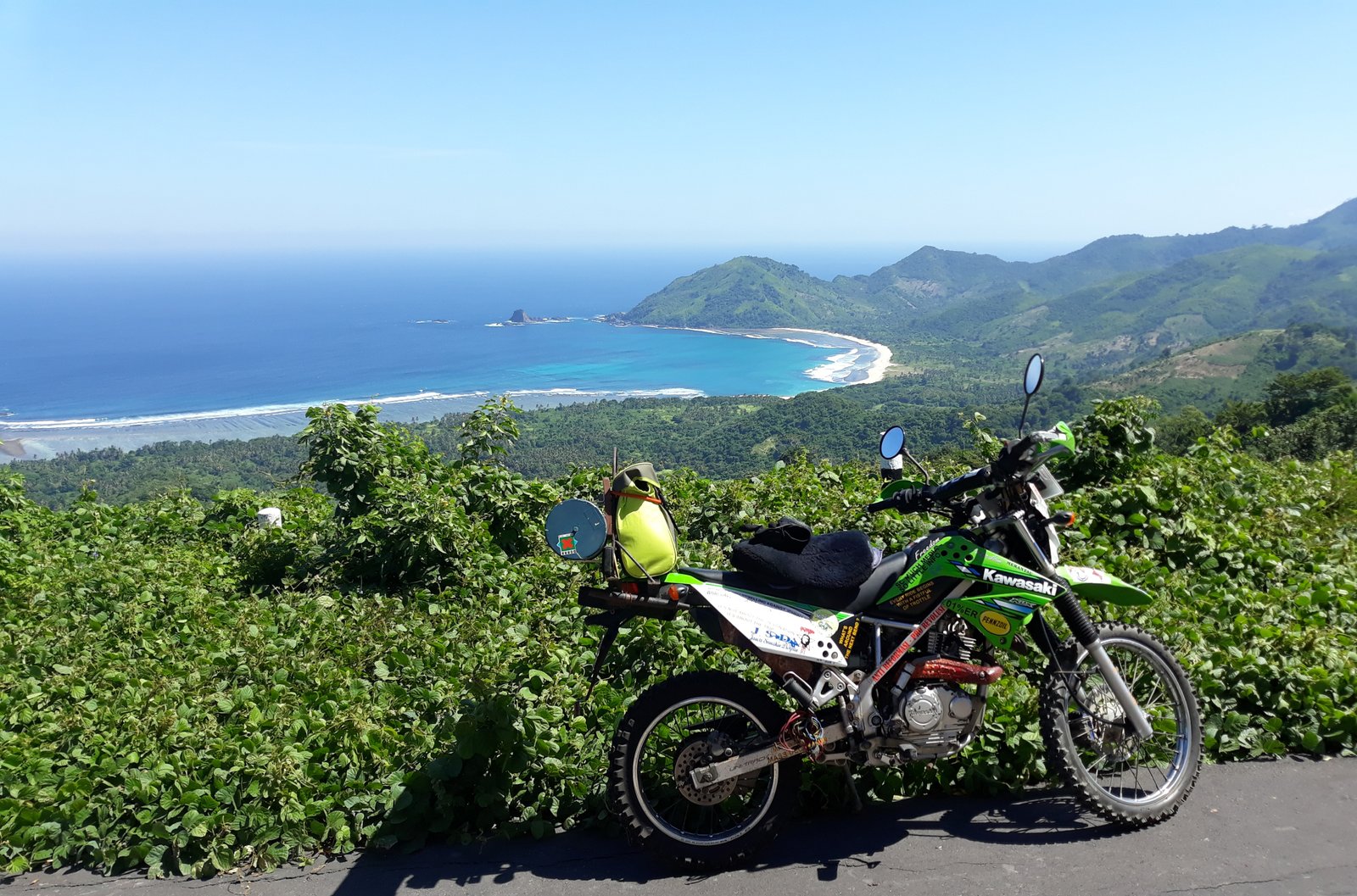 Now, you get incredible views but no sense of achievement - I'm not sure which is best!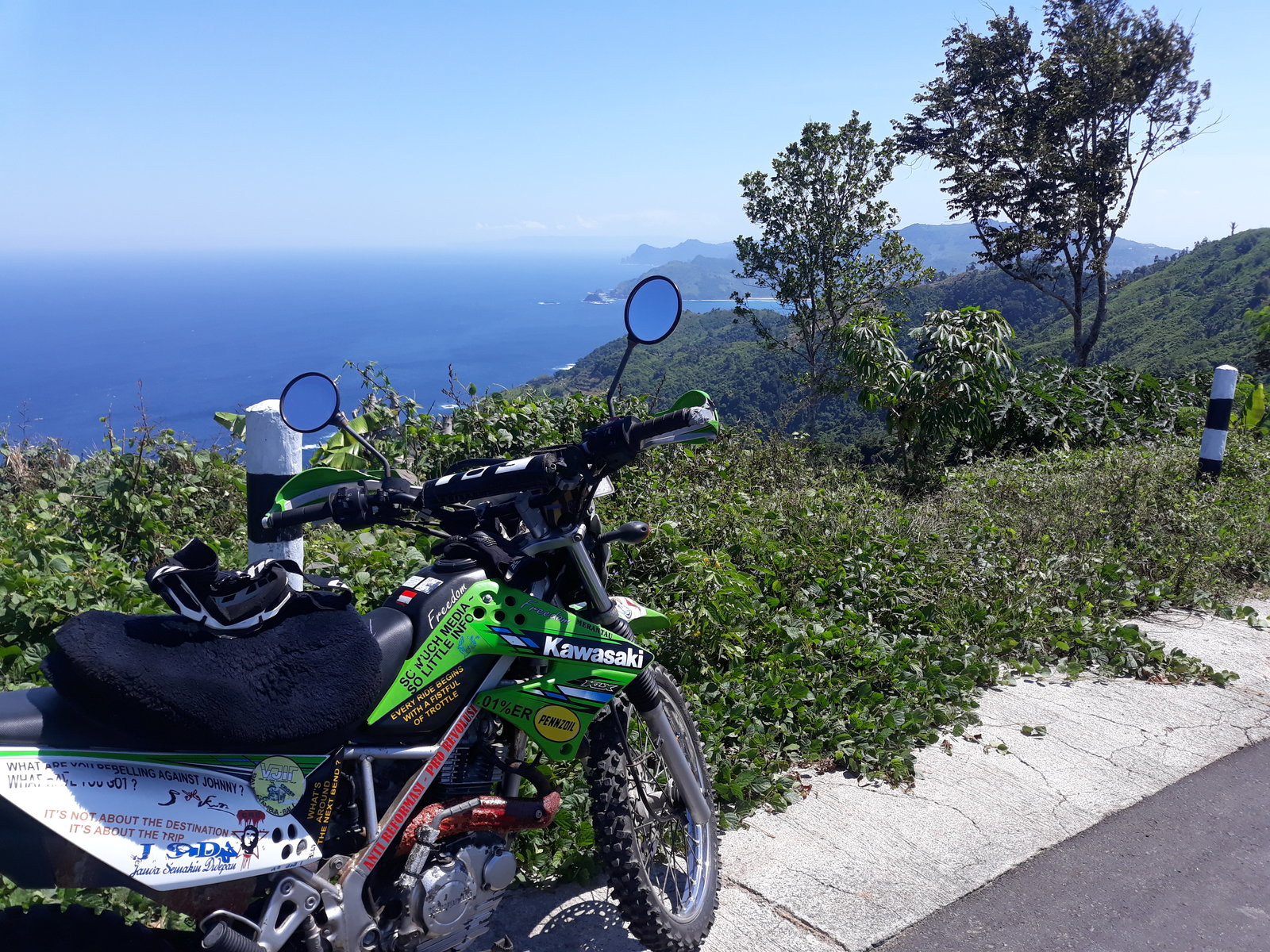 The ride terminates at Mekaki Bay where the water is azure, the sand sparkling and the foam purest white.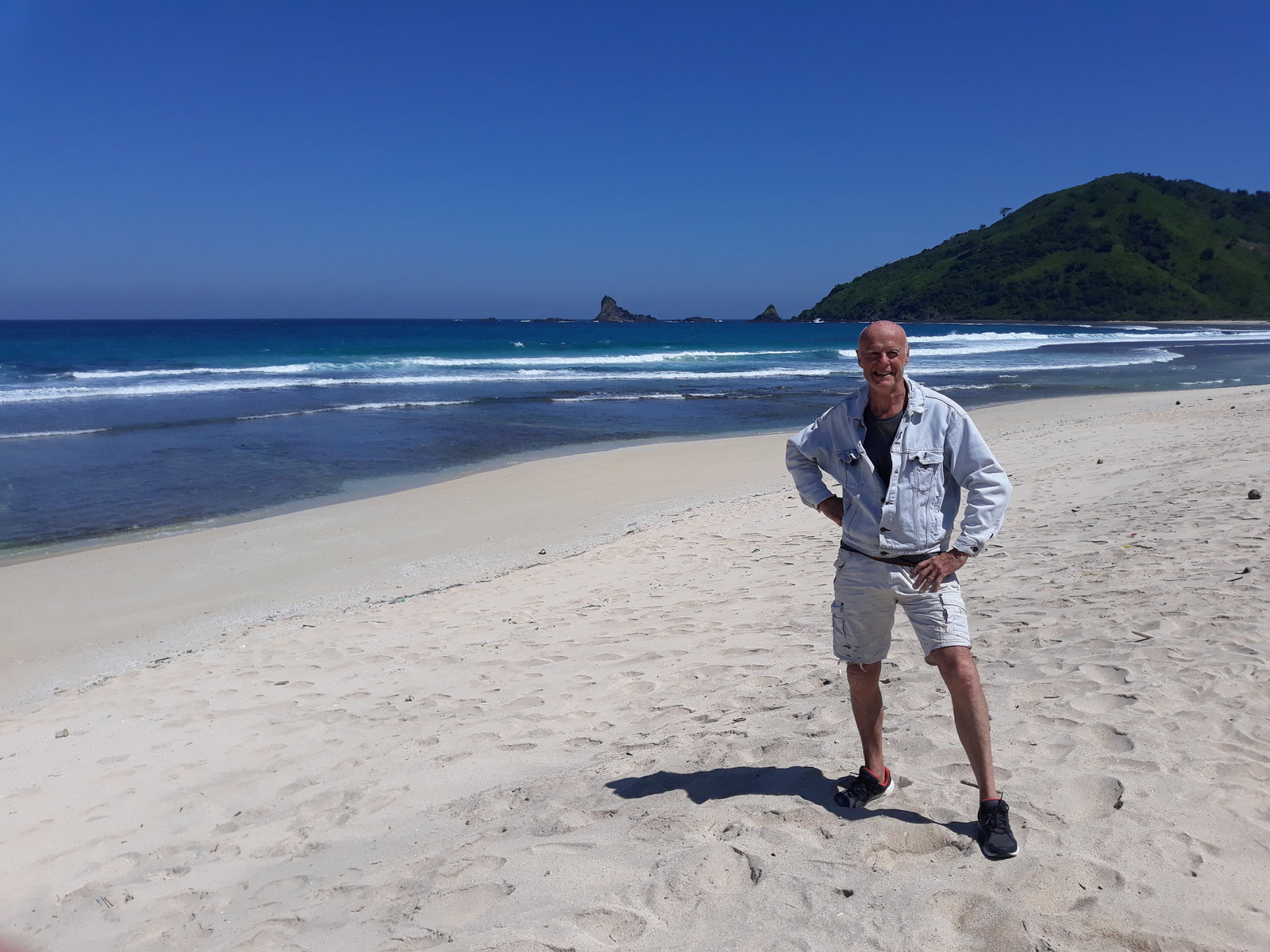 The beach was totally deserted as it has been on each of my four visits. There is a sign up saying that it has been earmarked for a resort.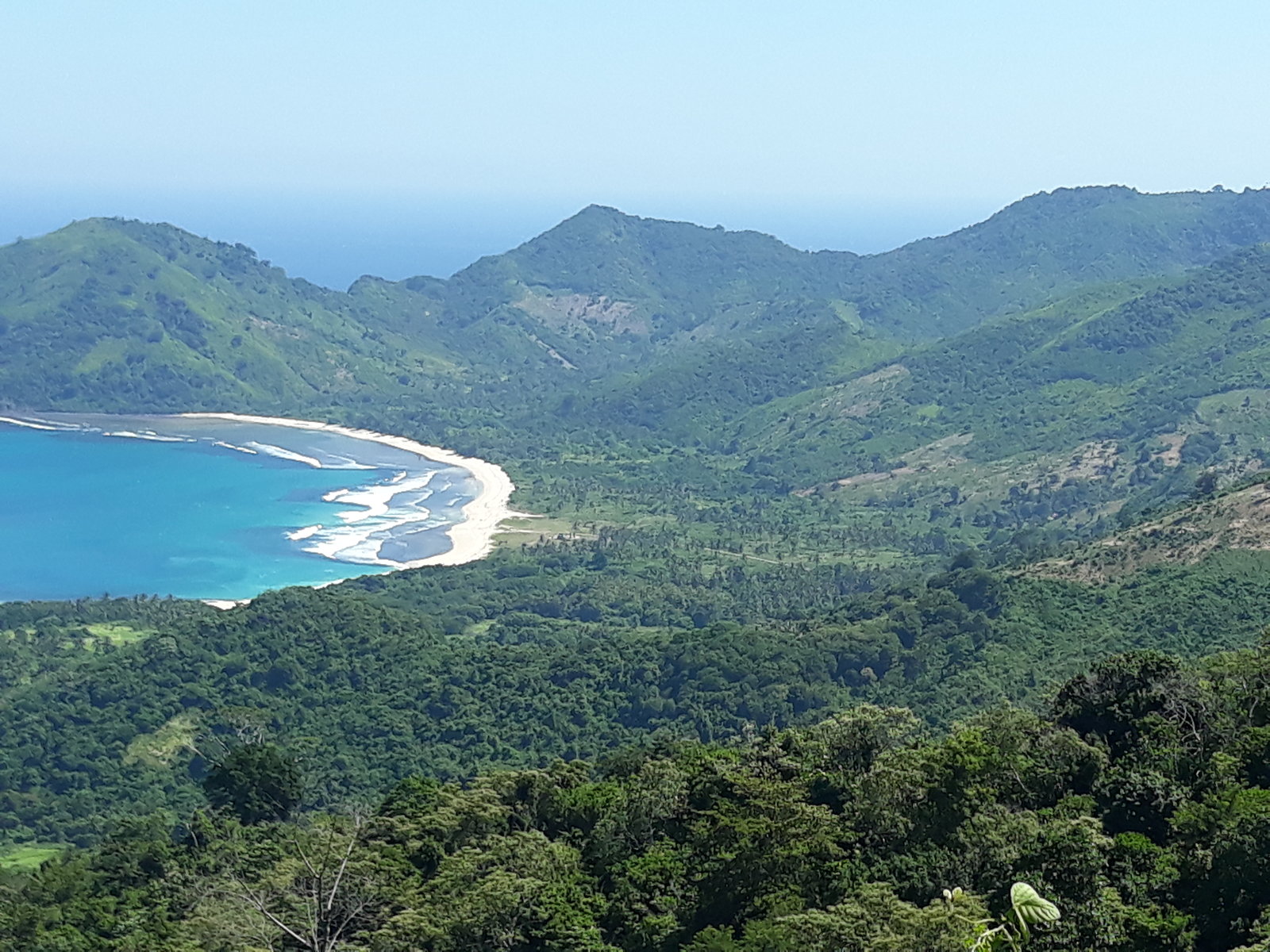 On the way back we had the pleasure of calling in on Pak Dahlan and his wife. I'd met them a few years previously. They were pioneers in the area, had built a simple house and begun planting corn and bananas. I'd taken some photos and the following year dropped off
copies but they weren't home. However, they did get the photos and it was really good to see them again.