Joined

Jan 14, 2011
Bikes

Oldest 1931, newest 2016, numerous makes and models in between on several continents
"The Bigfella" (Ian Gatenby), a member of the Ride Asia Motorcycle Forum, was recently inducted into The Fraternity of Big Dog Adventure Riders in a Big Dog member ceremony January 30, 2020 held at The Rider's Corner Bar and Restaurant in Chiang Mai, Thailand. Gatenby has been known among the secretive members of the Big Dog fraternity as "The Wild KTM Man On Java," (to be purposely confused with the famed P. T Barnum's "Wild Men of Borneo").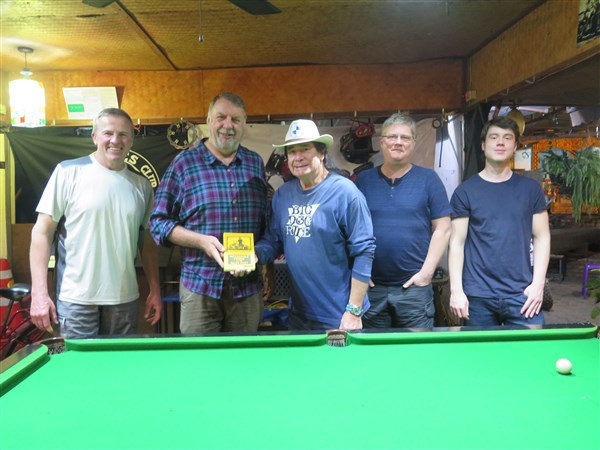 To perpetuate the long circulated rumor that new Big Dog fraternity members vetting included reciting poetry along a gnarly dirt trail or track wearing only their motocross boots and a smile, Gatenby was presented with a rare autographed copy of a book of poems titled "MOTORCYCLE POEMS BY THE BIKER POET (see above photo).
More about the Big Dog Adventure Ride and it's 30th event can be found here of the forum:
Stock 1981 R80G/S below, which is the model that started the Big Dog Adventure Ride in 1988. Since then the entered machines have morphed to being 1250 GS owners to F650 and 650 Challenge serious off-pavement machines, but the roots are still BMW air cooled models, commonly known as "airheads"...

www.rideasia.net
Dr G
Chief of the World Adventure Affairs Desk,
CITY BIKE
magazine, researching adventurous affairs around the globe
Adventure Strategy Columnist,
MOTORCYCLE CONSUMER NEWS
magazine
Professor of Motorcycle Adventure,
SOUND RIDER
magazine/Motorcycle Adventure University
Sole sexual survivor:
www.greataroundtheworldmotorcycleadventurerally.com
Big Dog Event Scribe 2019
www.horizonsunlimited.com/bigdog
Last edited: