Joined

Jan 11, 2011
Location
Bikes

2007 KTM 990 Adventure Suzuki DRZ 400
Some rider's that came through Chiang Mai, told us they were riding into Myanmar and crossing into China at the Muse border. AS far as we knew it wasnt an international border. They messaged me a couple of days ago that they got threw easily.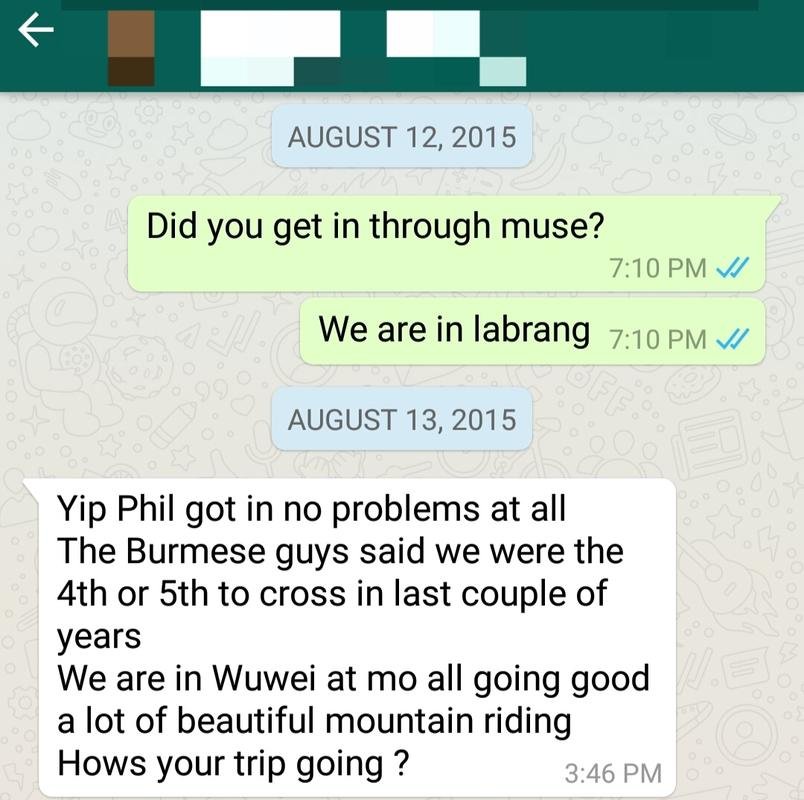 Crossing into China here, would bring you into the very western side of Yunnan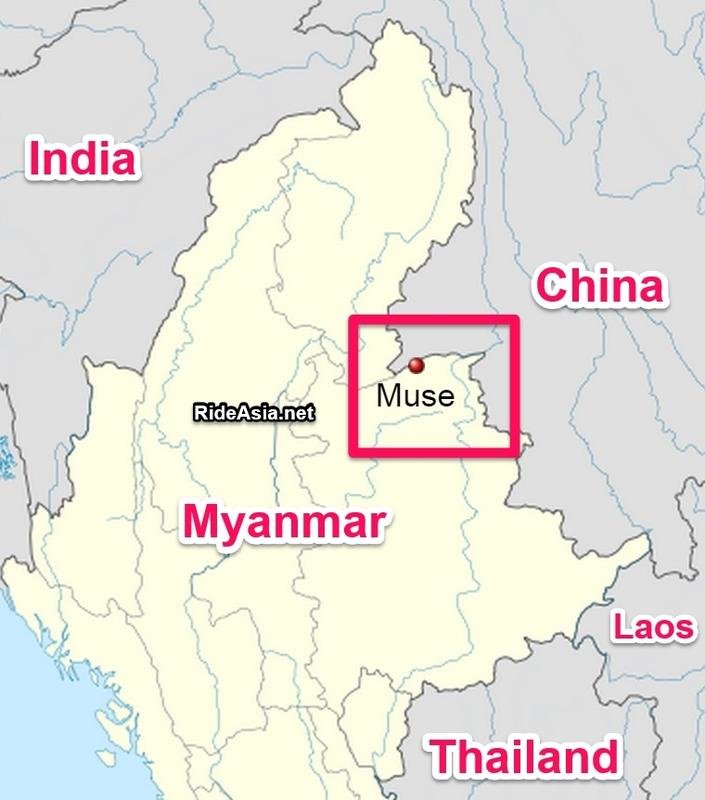 Muse - drug corridor



Recently China built a 4 km long fence on the border near Ruili in order to stop drug trafficking and two more are under construction.[SUP][8][/SUP]Drug addiction is a major problem in the area.[SUP][17][/SUP][SUP][18][/SUP] The opium poppy harvest had increased since Lo Hsing Han managed to rebuild his drug empire after becoming the intermediary for cease-fire agreements between the military intelligence chief Khin Nyunt and the Kokang and Wa insurgents who had rebelled against and toppled the Communist leadershipin 1989.[SUP][19][/SUP] The World Food Program carried out emergency food assistance to former poppy farmers in 2004-2005 as pressure mounted to stop cultivation of the poppy.[SUP][20][/SUP]
Gambling, drugs and prostitution flourished in Ruili, but Muse's own efforts to share in the Las Vegas style business atmosphere met with much less success. The Chinese authorities cracked down on heroin entering - but not the chemical ingredients for the amphetamine-type stimulant (ATS) called yaba leaving - and also on Chinese men enjoying the same pleasures on the Burmese side of the border.[SUP][citation needed][/SUP] Besides the UNODC, a number of groups and organisations such as the Asian Harm Reduction Network (AHRN) and Buddhist monks are also involved in the amelioration of the HIV/AIDS problem among drug users.[SUP][21][/SUP][SUP][22][/SUP]
Cross-border trade was banned by
Ne Win
after the military came to power in Burma in 1962 but the ban was lifted following negotiations in 1988.
Bilateral trade
has risen steadily since, increasing by 60% in the
fiscal year
ending 31 March 2008, and constitutes 24% of Burma's trade ranking China as a major trading partner second only to
Thailand
.
[SUP]
[8]
[/SUP]
Muse is today connected to
Mandalay
via
Lashio
by the
National Highway 3
450 km
Asian Highway
route 14 (AH14),
[SUP]
[4]
[/SUP]
The old
Burma Road
links the new road to
Bhamo
in
Kachin State
which links to the
Ledo Road
.
[SUP]
[5]
[/SUP]
Mandalay-Lashio-Muse Road included part of the Burma Road and was rebuilt and upgraded for heavy traffic in 1998 on a
Build-Operate-Transfer
basis (BOT) by the
Asia World Company
headed by the son of the former
opium
warlord
Lo Hsing Han
. It has cut the journey time from 2 days, even a week in the
rainy season
, to just 12-16 hours.
[SUP]
[6]
[/SUP]
Muse is also connected to central Burma via the Mandalay-Lashio
Northern Shan State Railway
.
[SUP]
[7]
Source: [/SUP]https://en.wikipedia.org/wiki/Muse,_Burma
...