Joined

Jun 16, 2014
Location
Bikes

Honda CRF 1000L, 300L, SH 150
I've been using Motoz tyres since last year (Tractionator Adventure, Tractionator GPS, Mountain Hybrid) on both my large and small CRF's and have found them to be good quality and reliable.
Yesterday I got my hands on some Motoz tubes, which like the tyres, are 100% rubber and manufactured in Thailand, but unfortunately not easy to find as the company doesn't yet have an official Thai distributor.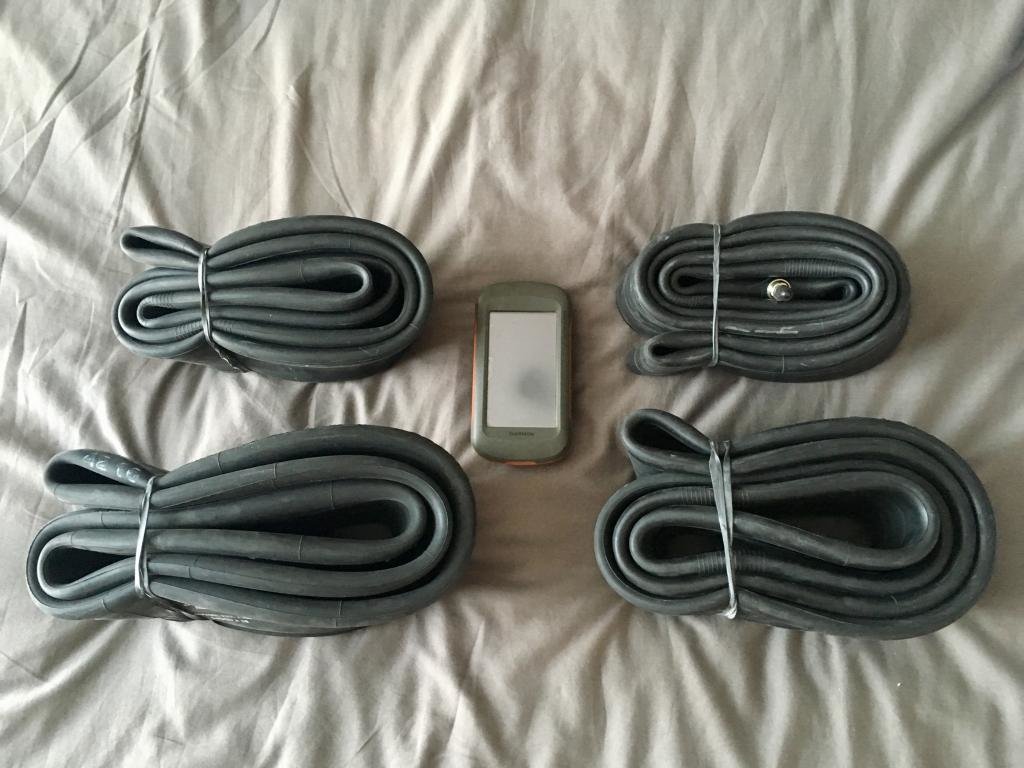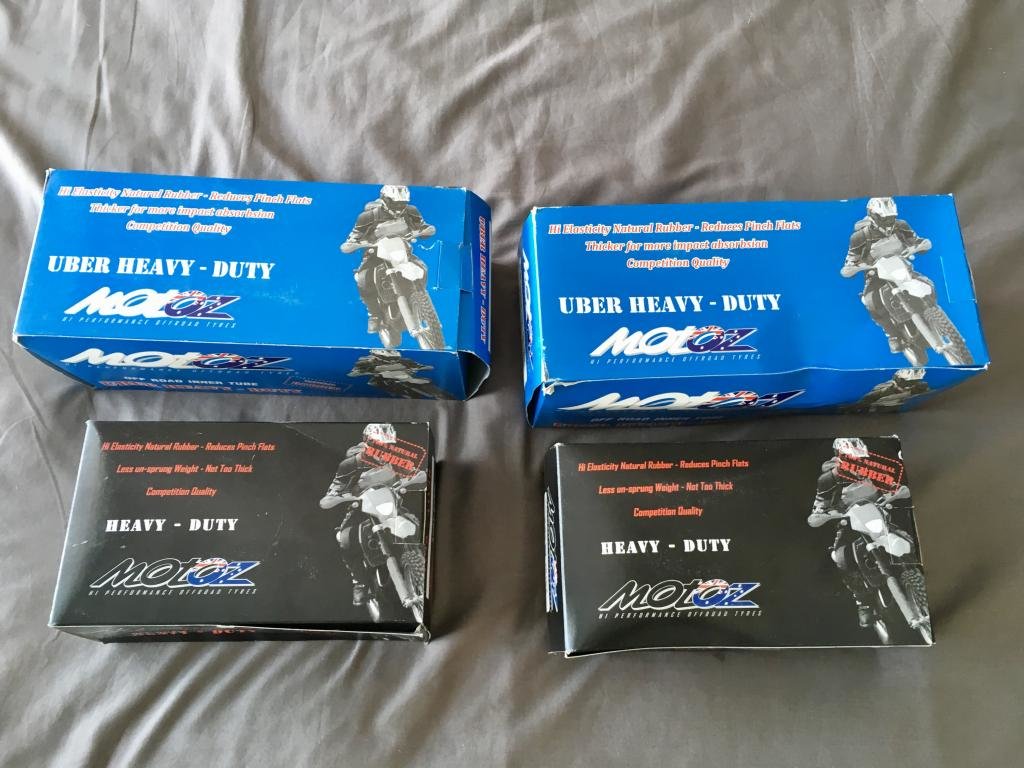 The tubes on the top of the first photo are for a CRF250L and are Motoz Heavy Duty tubes. The tubes on the bottom of the first photo are for a CRF1000L Africa Twin and are Motoz Ultra Heavy Duty tubes. For comparison between the two types, both tubes on the right are for a 21" 90 tyre.
I've added a second photo of the tubes boxed, in that the UHD tubes are on the top...