Senior Member
Staff member
Joined

Aug 15, 2012
Bikes

KTM 950SER & EXC, BMW R90S & Dakar, MZ250, BSA B33, Norton 16H, Honda - 500 Fs & X, DRZs, XLs XRs CRFs CT110s etc
Local club ride to Mae Tia Waterfall which is a waterfall that flows down from a 2-tiered cliff with a height of approximately 80 meters and a width of 40 meters. It is the most beautiful waterfall in Ob Luang National Park. There are 4 levels of the waterfall, if you want to see all the floors you have to walk for 5 kilometers, this waterfall can be traveled all year round and the water is always wet all the time.
Google link for the waterfall is
น้ำตกแม่เตี๊ยะ
It was a 41C day, but the cool air flowing down off the waterfall was fantastic.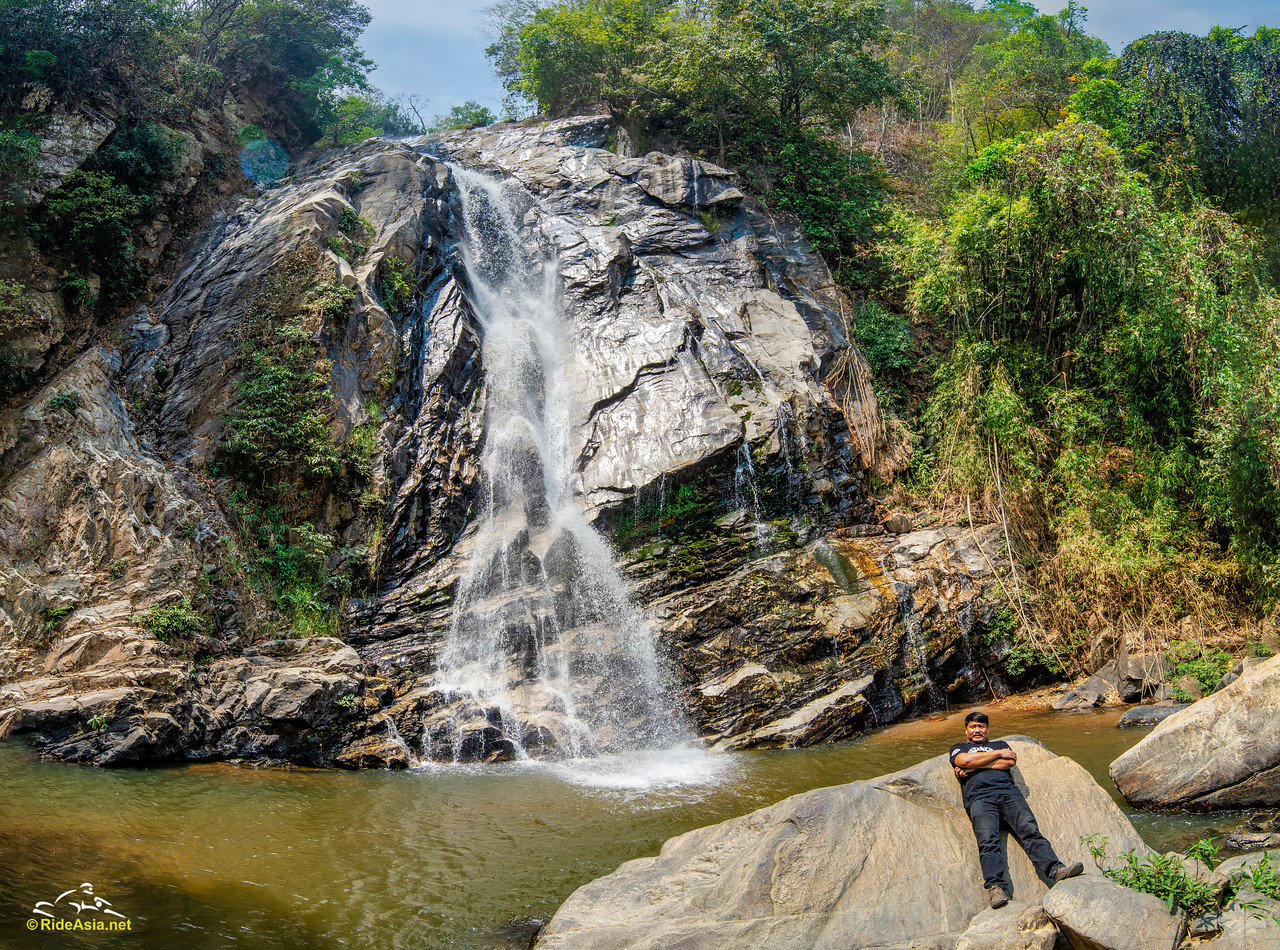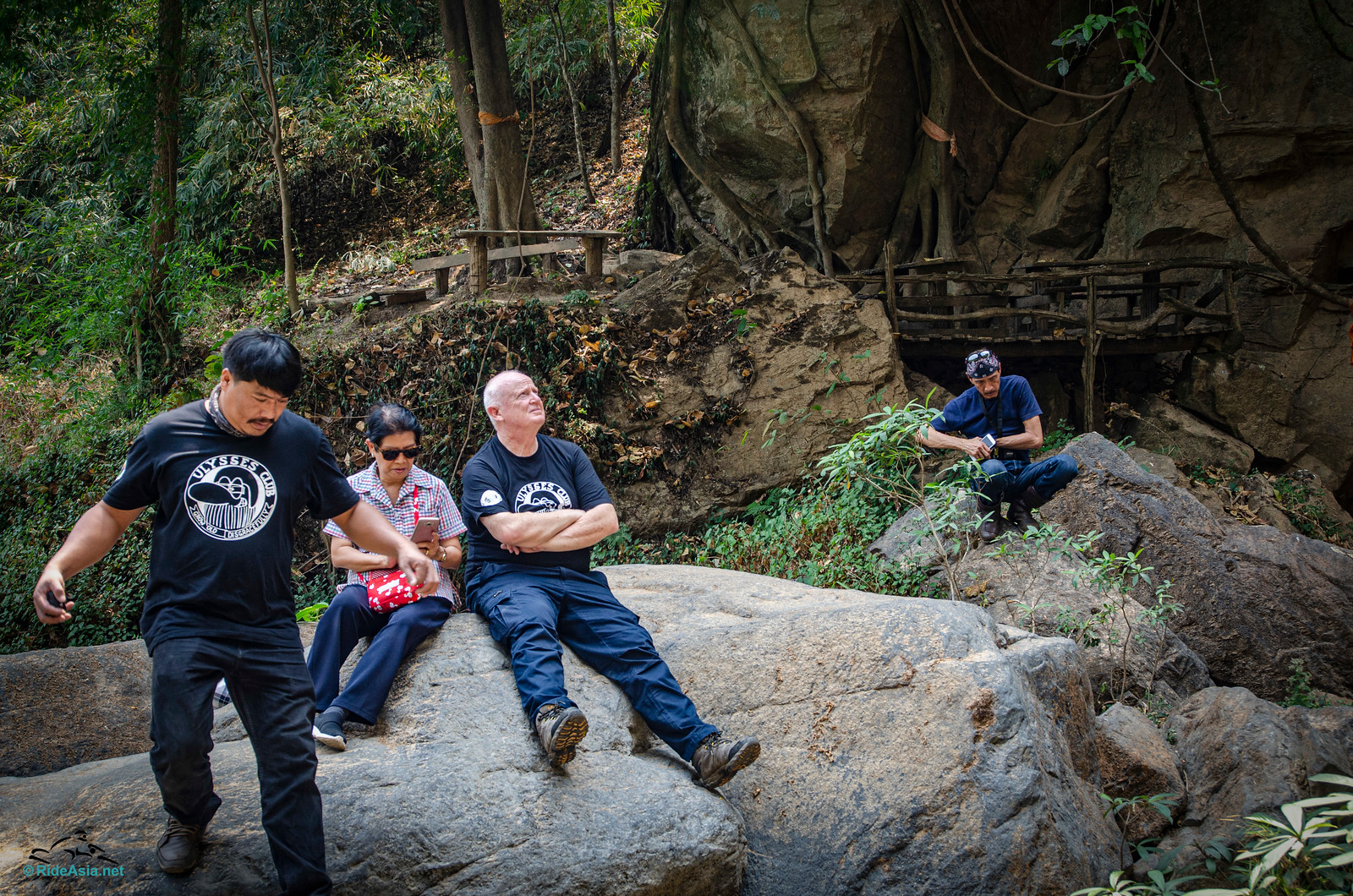 Not bad for the peak of the dry season
The first half of the road out from Chom Thong was a bit grotty, but the last half is a pearler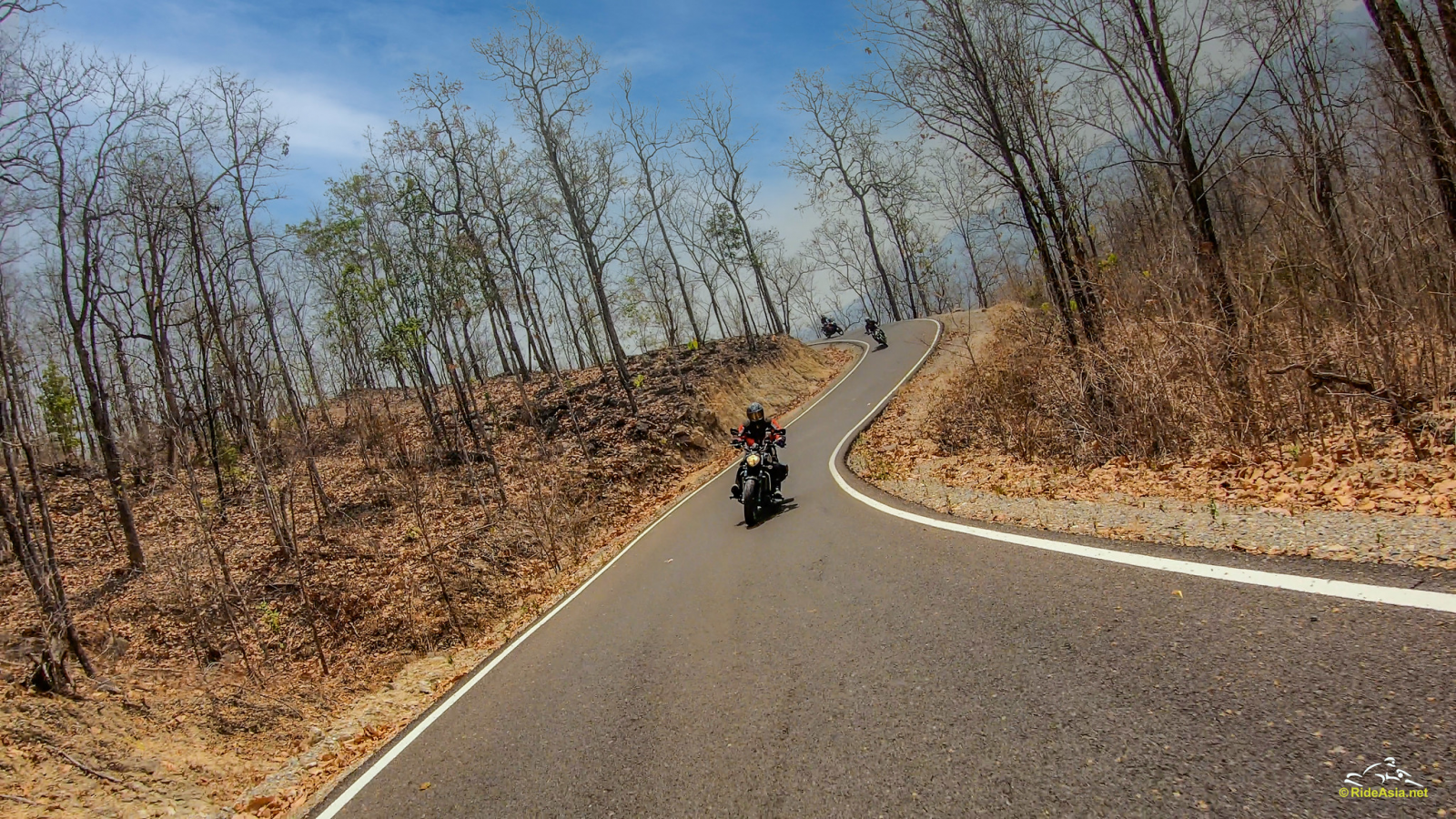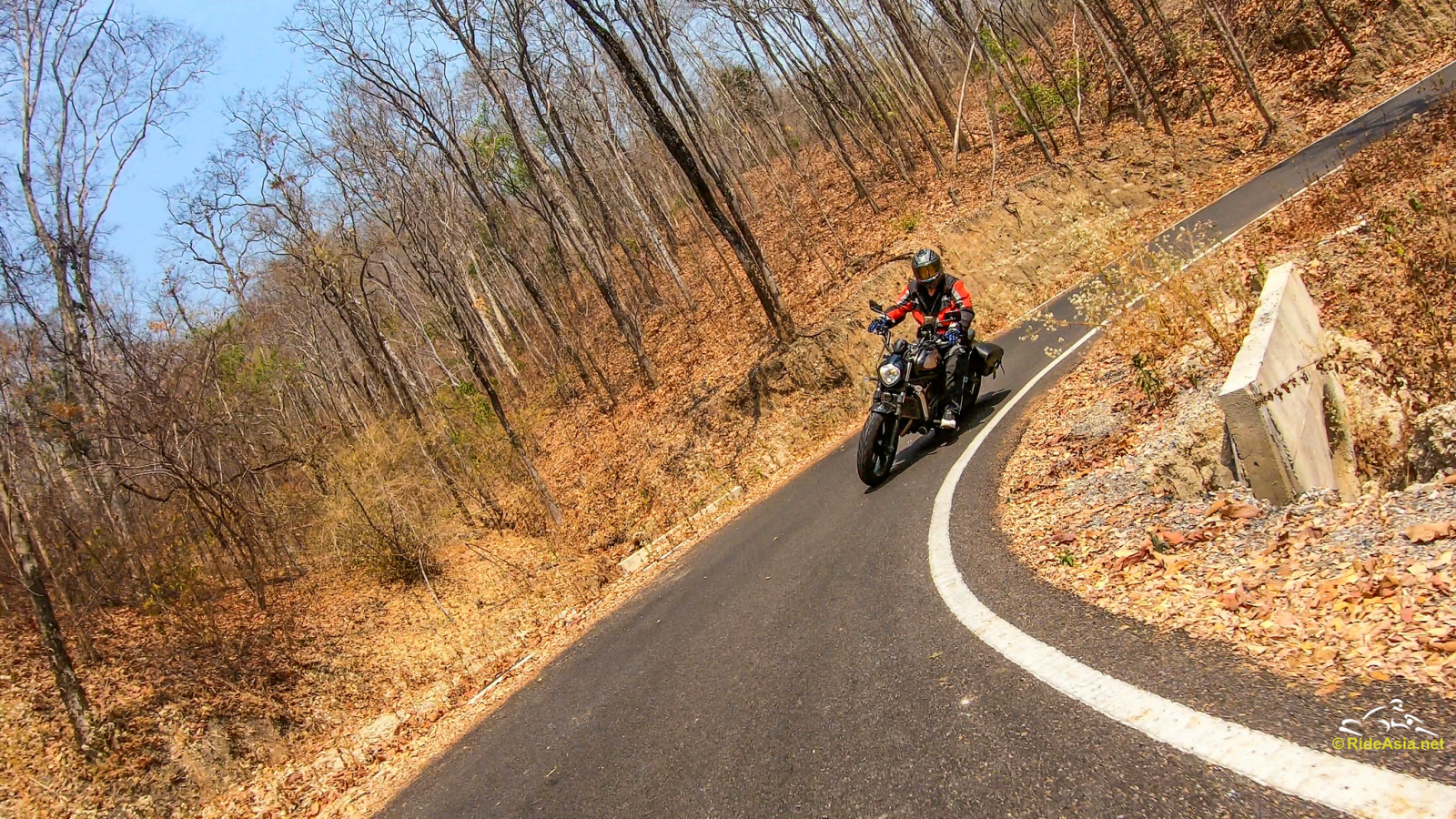 and heading back out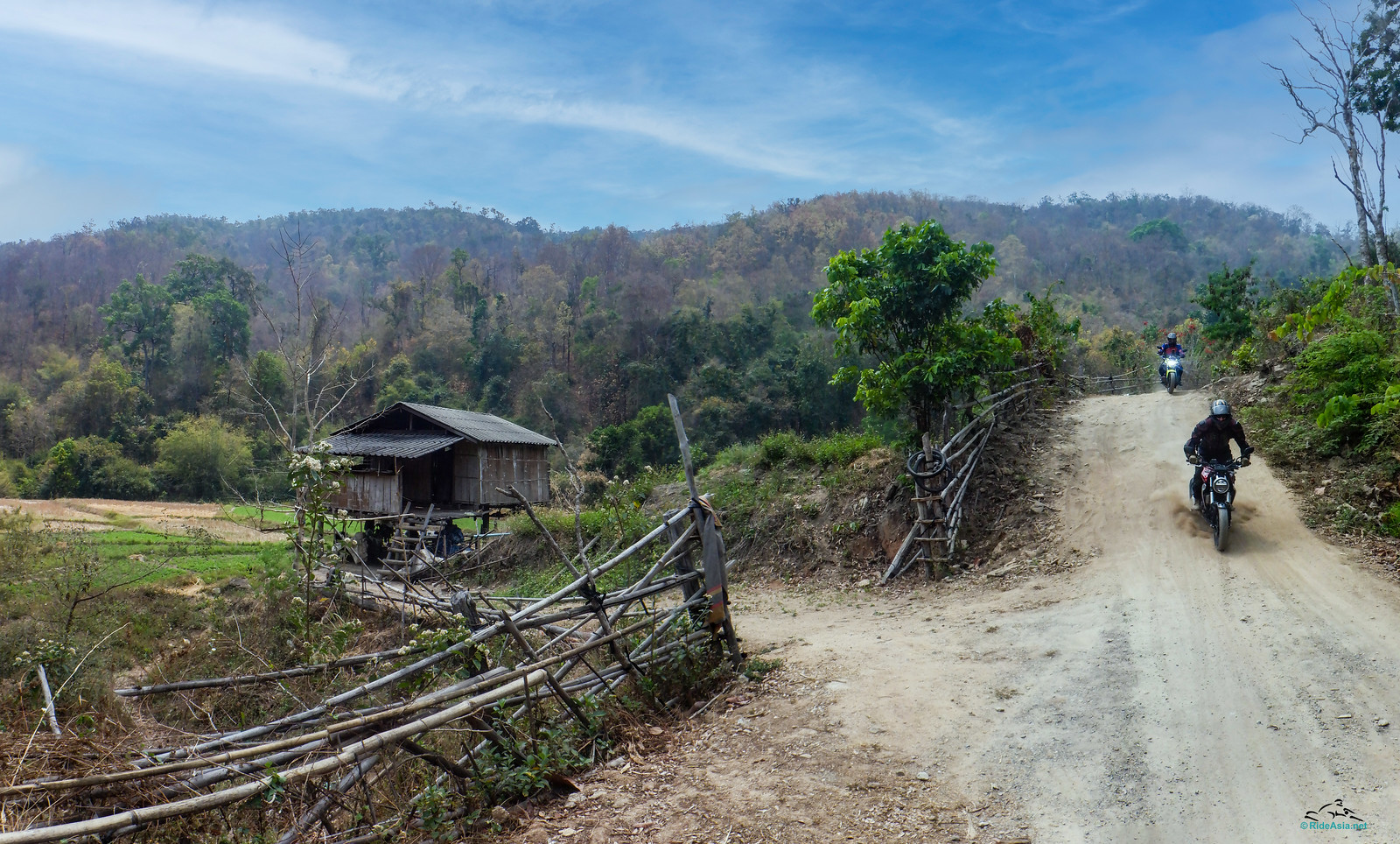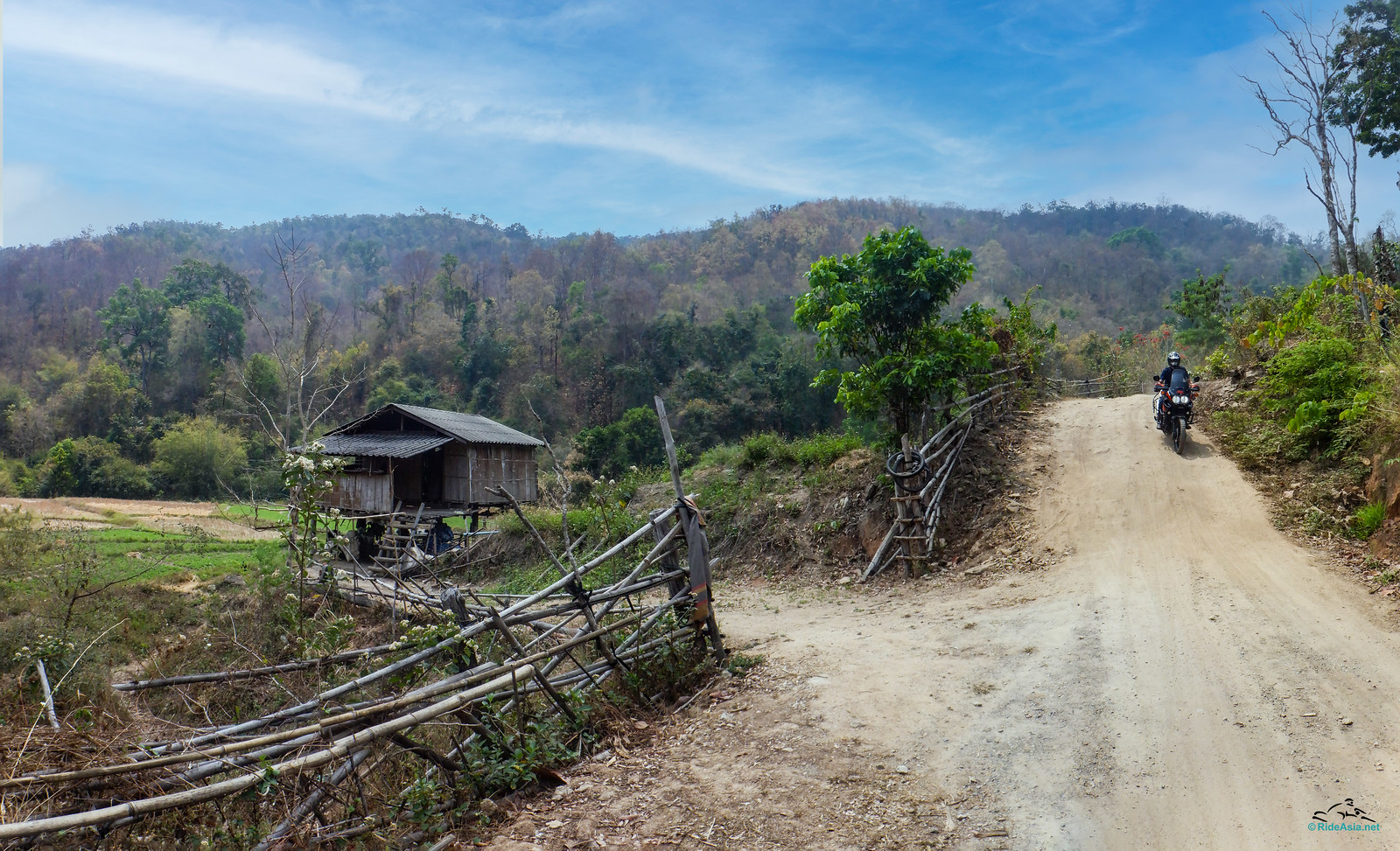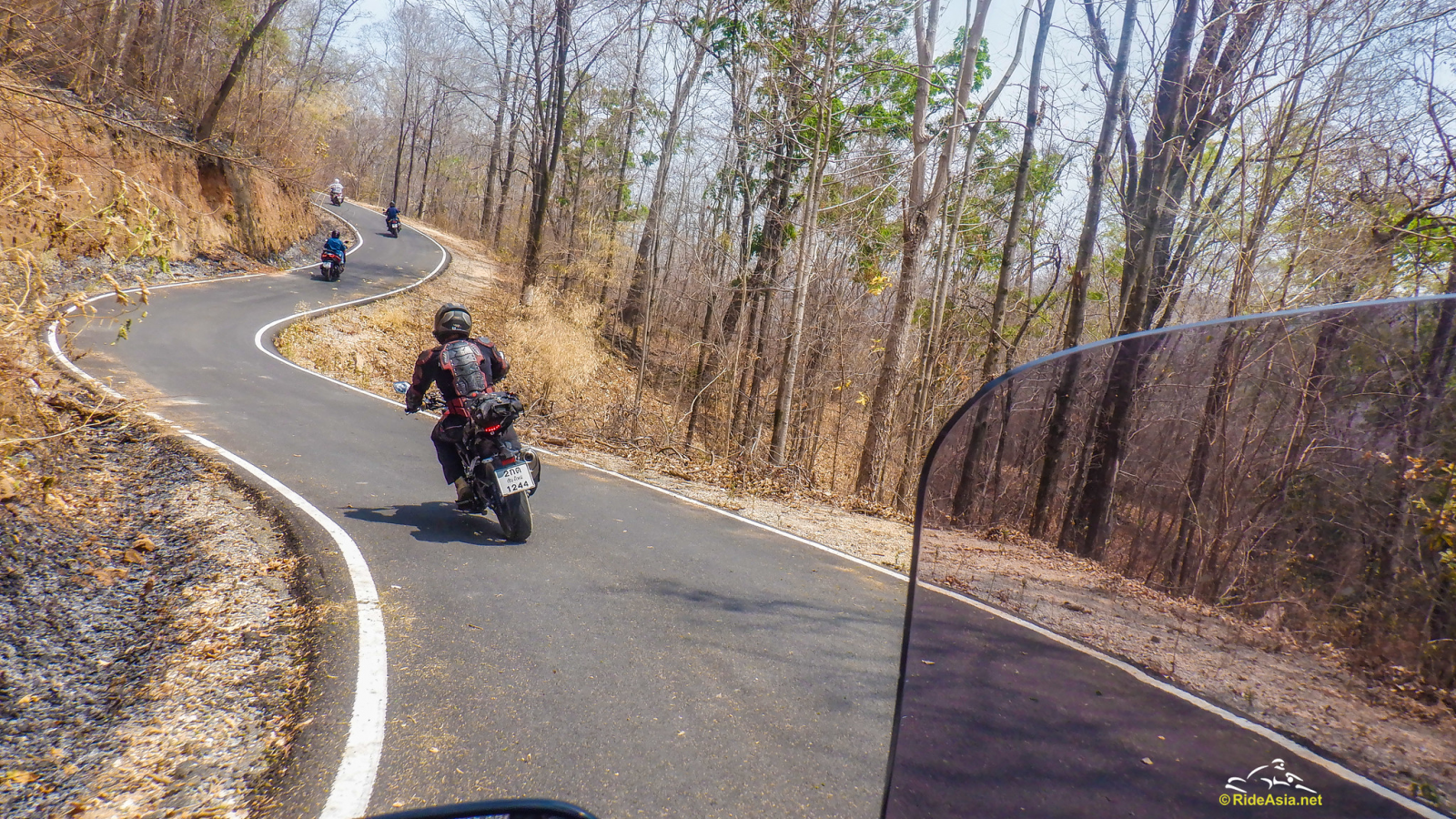 We also visited the Keew KorKwai teak railway remnants, which was constructed 124 years ago for the purpose of teak harvesting. As we arrived, the noise from the cicadas in and around the adjacent mango plantation was deafening. The loudest cicadas I'd ever heard.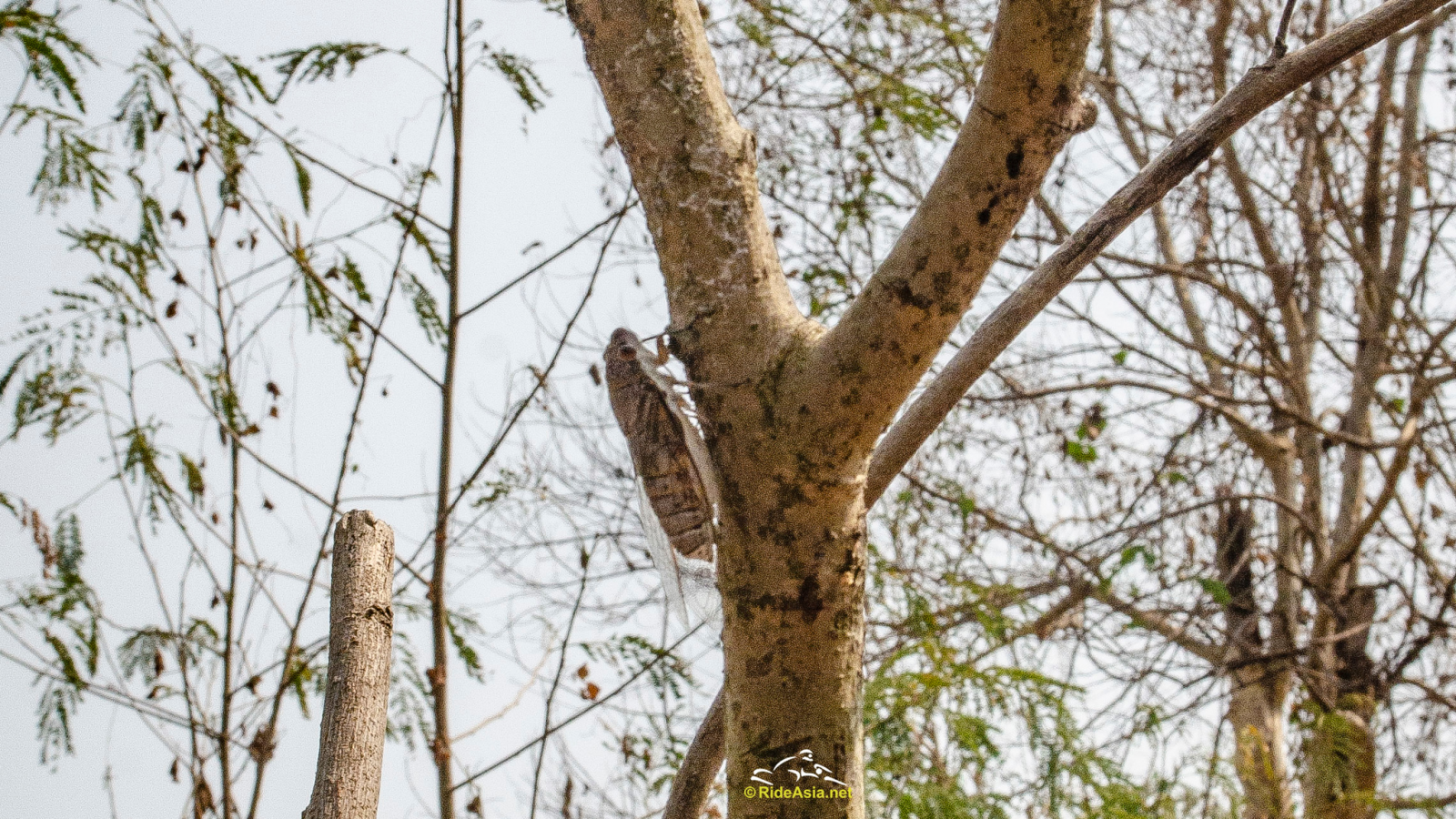 There's a nice little rest area at the railway remnant - complete with a description of the history and photos from years gone by. Unfortunately, only in Thai language.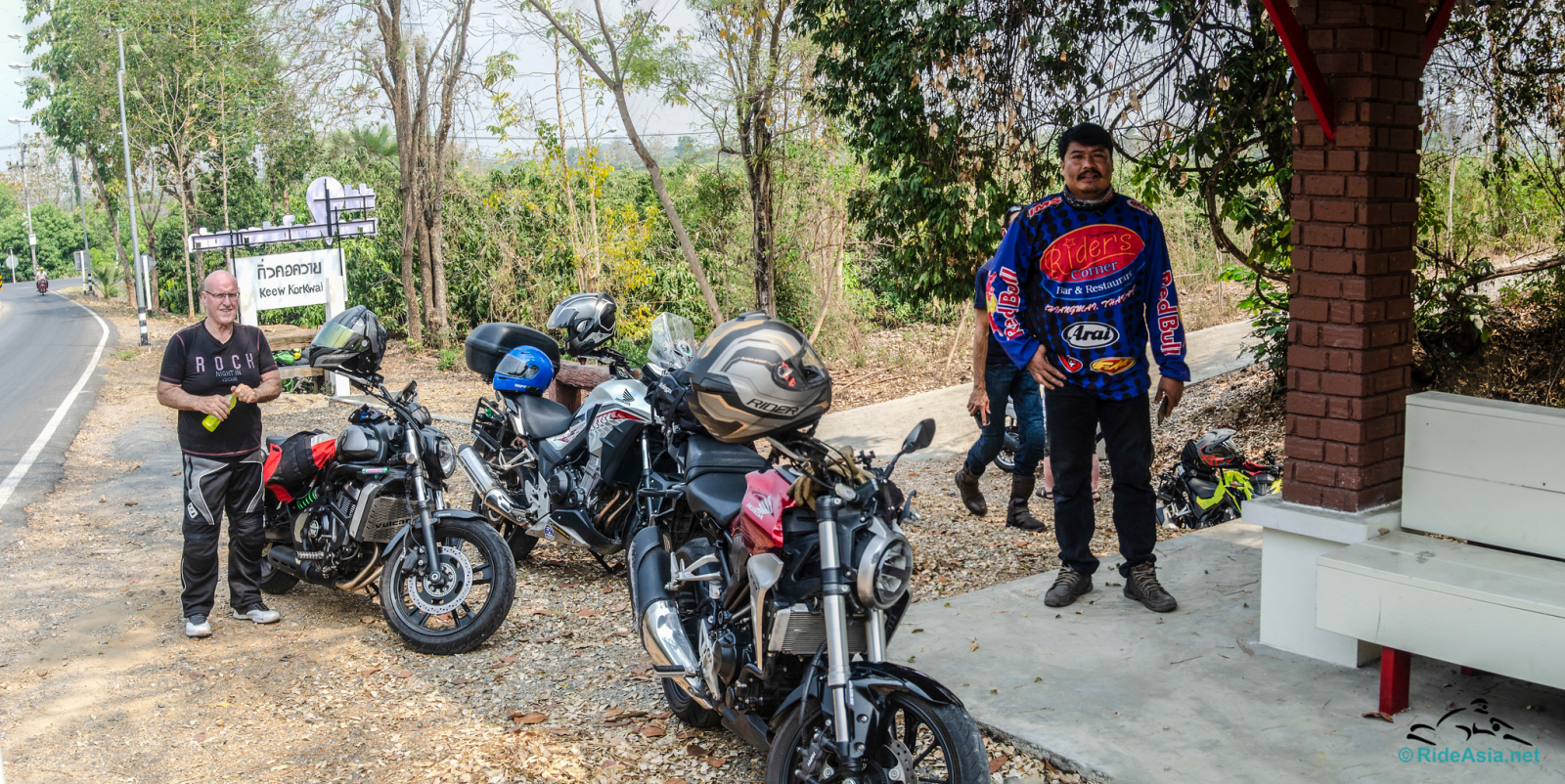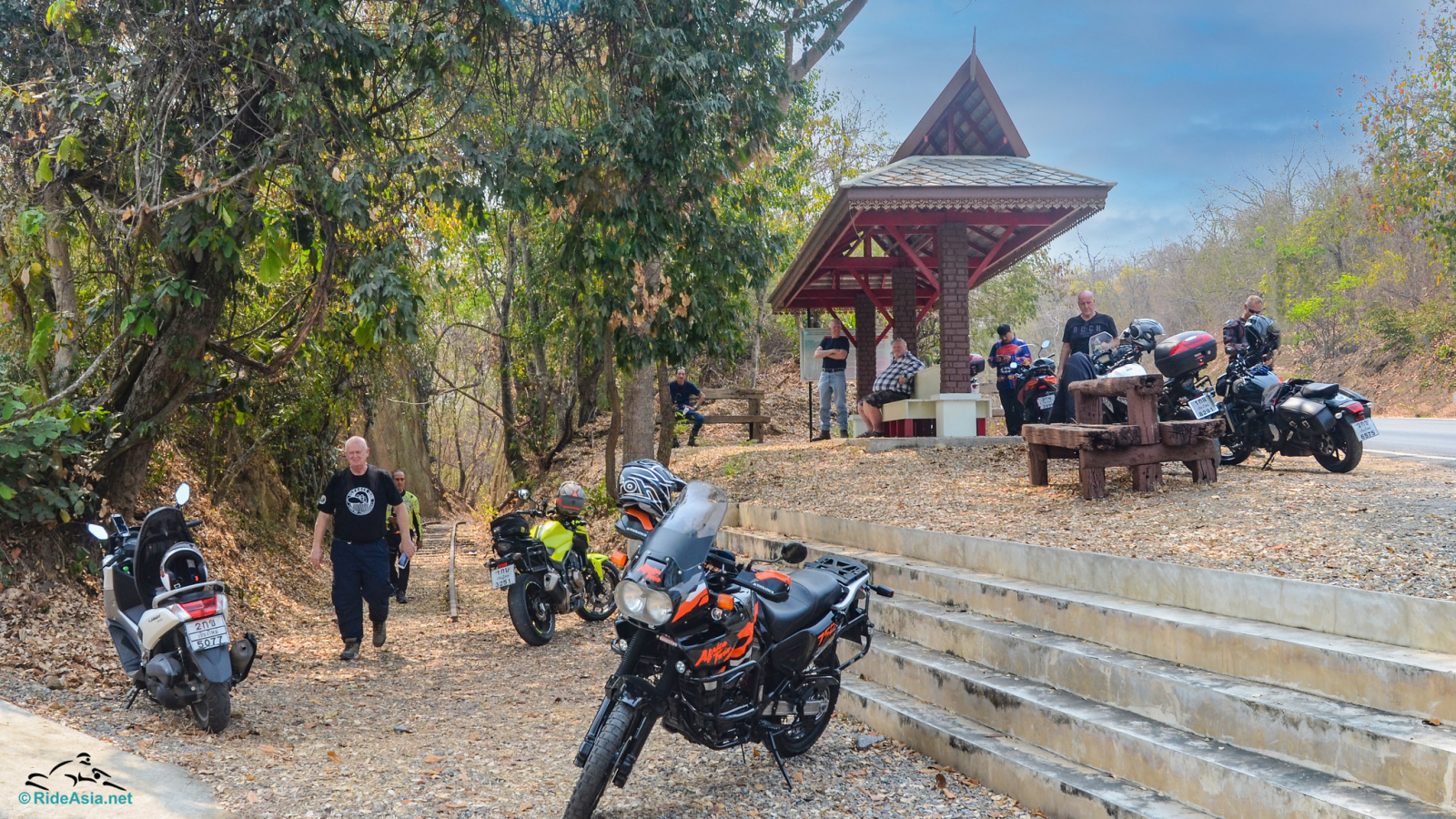 Deere tells me the description says it was built in 2440. My maths says - 124 years ago - call it 1897 I guess.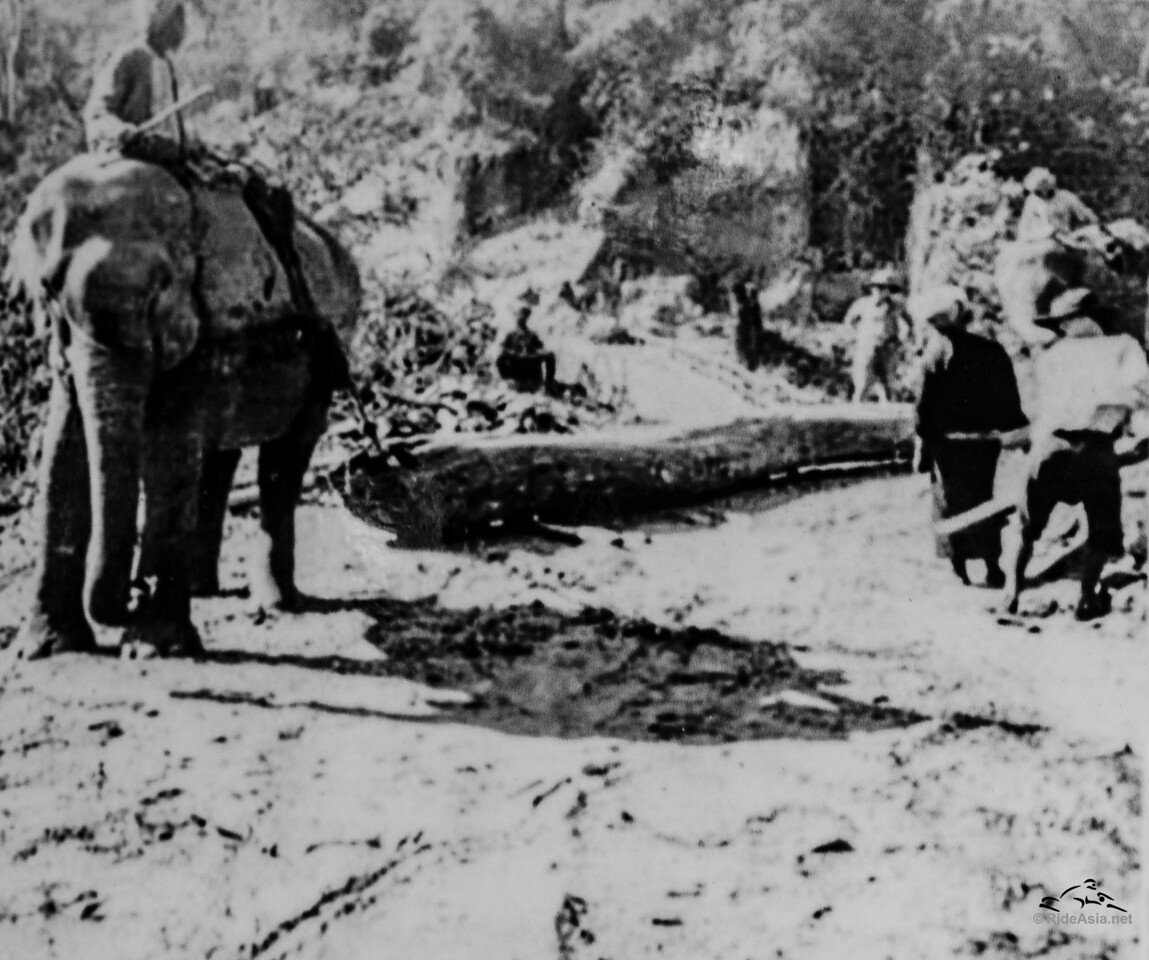 One of my grandfathers was similarly engaged, over on the Dorrigo - pulling red cedar logs out, using bullocks too. This image is the locals pulling teak out of here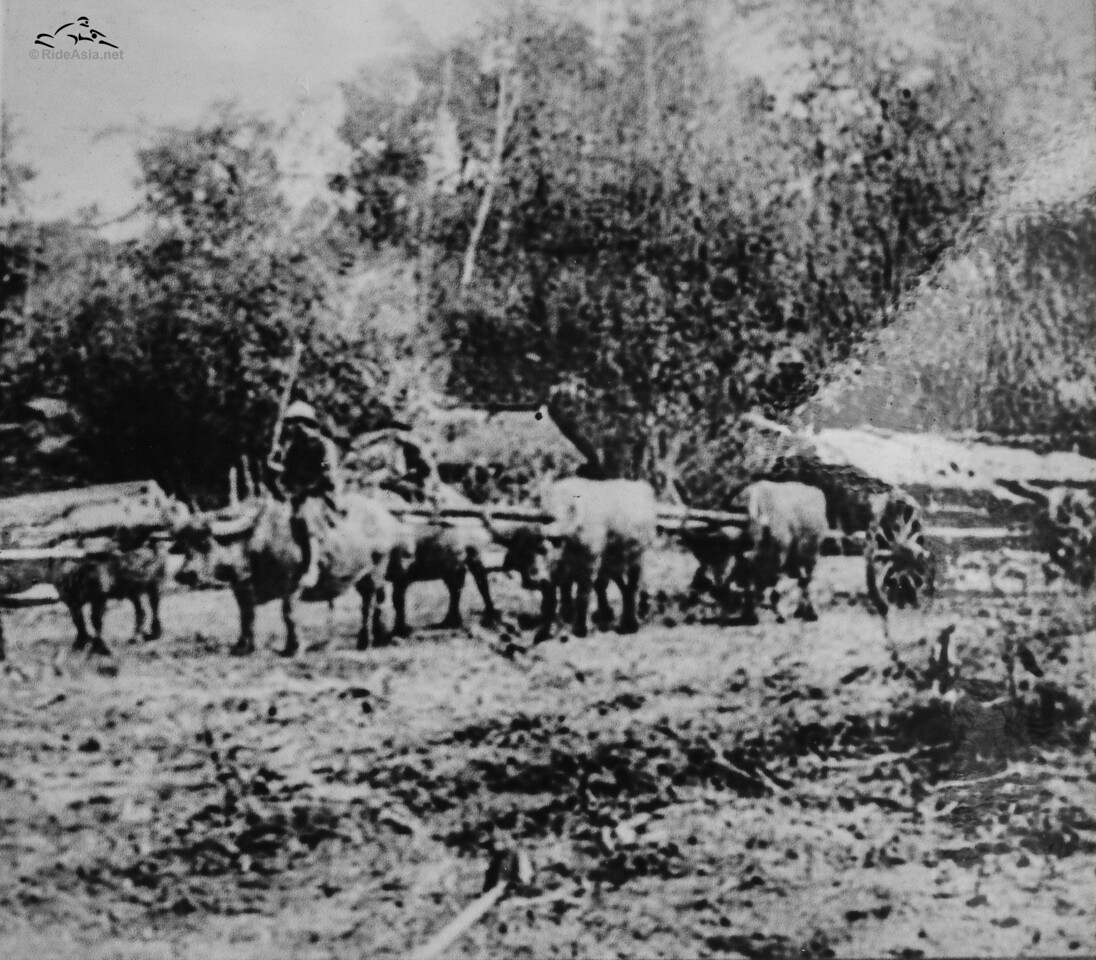 Then.....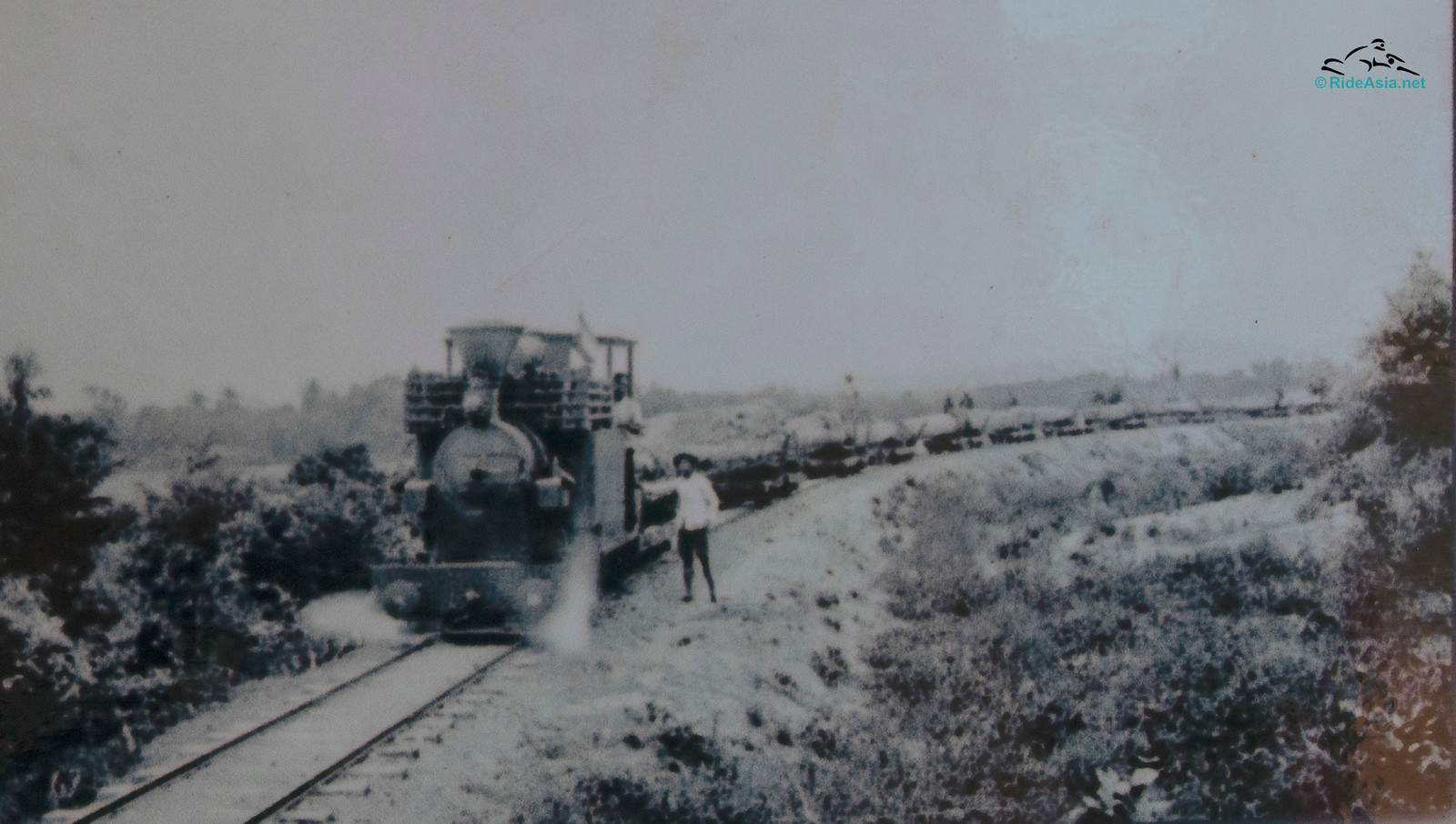 and using the river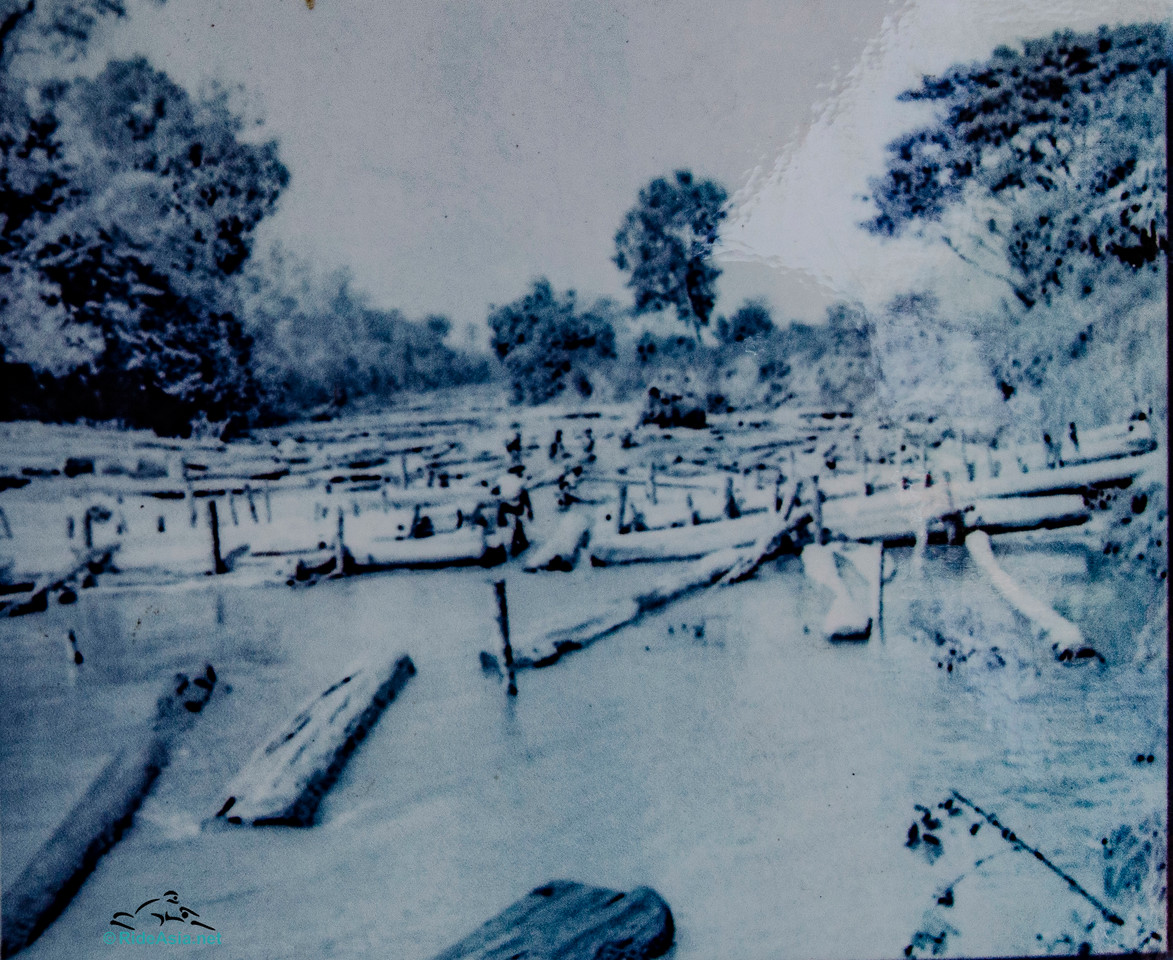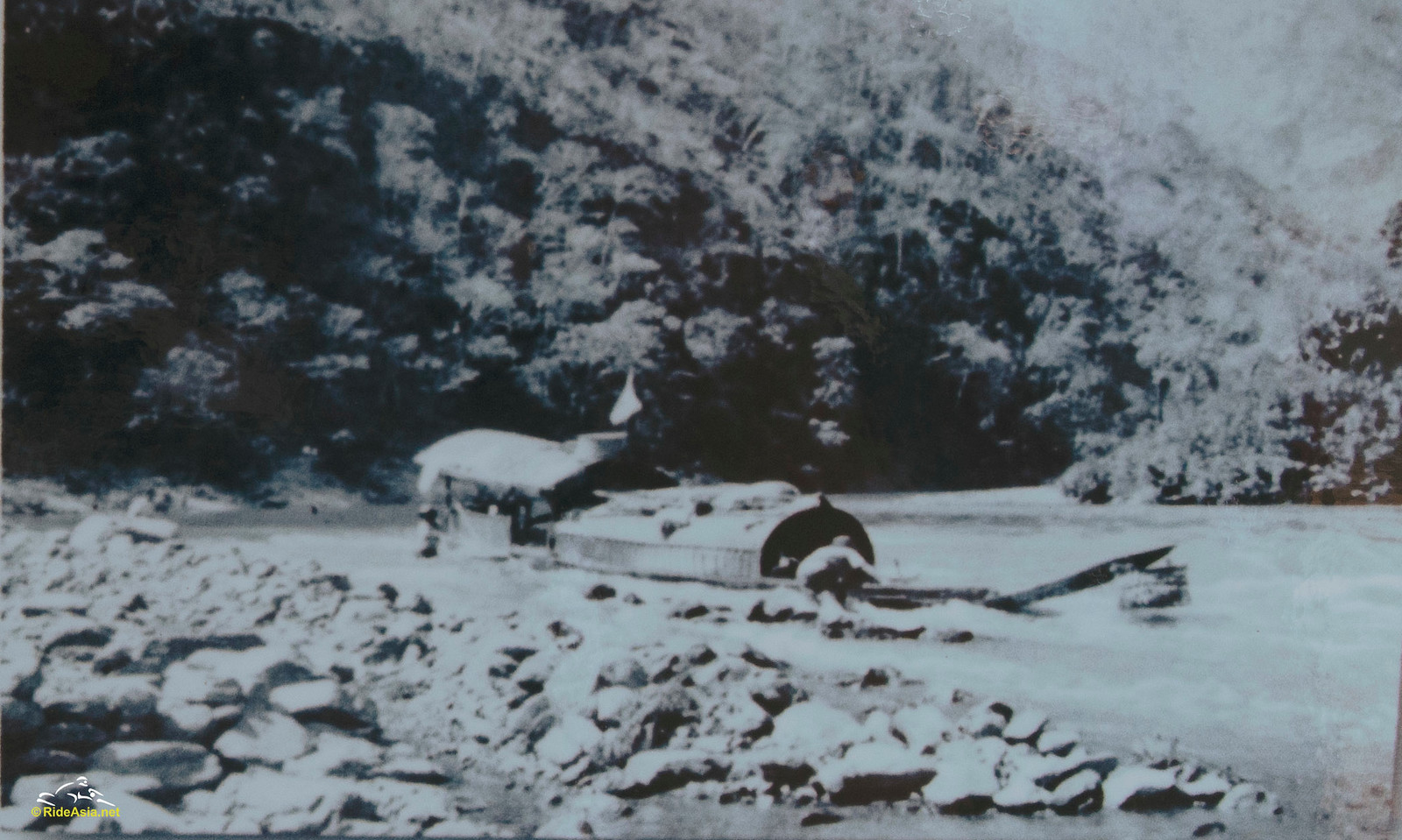 Speaking of the river. We took the Ping River Rd down to Chom Thong - and the river looked horrible down near the fish farms. Lots of algae issues. Lots of riverbank sculpting going on to, but I didn't get a shot of that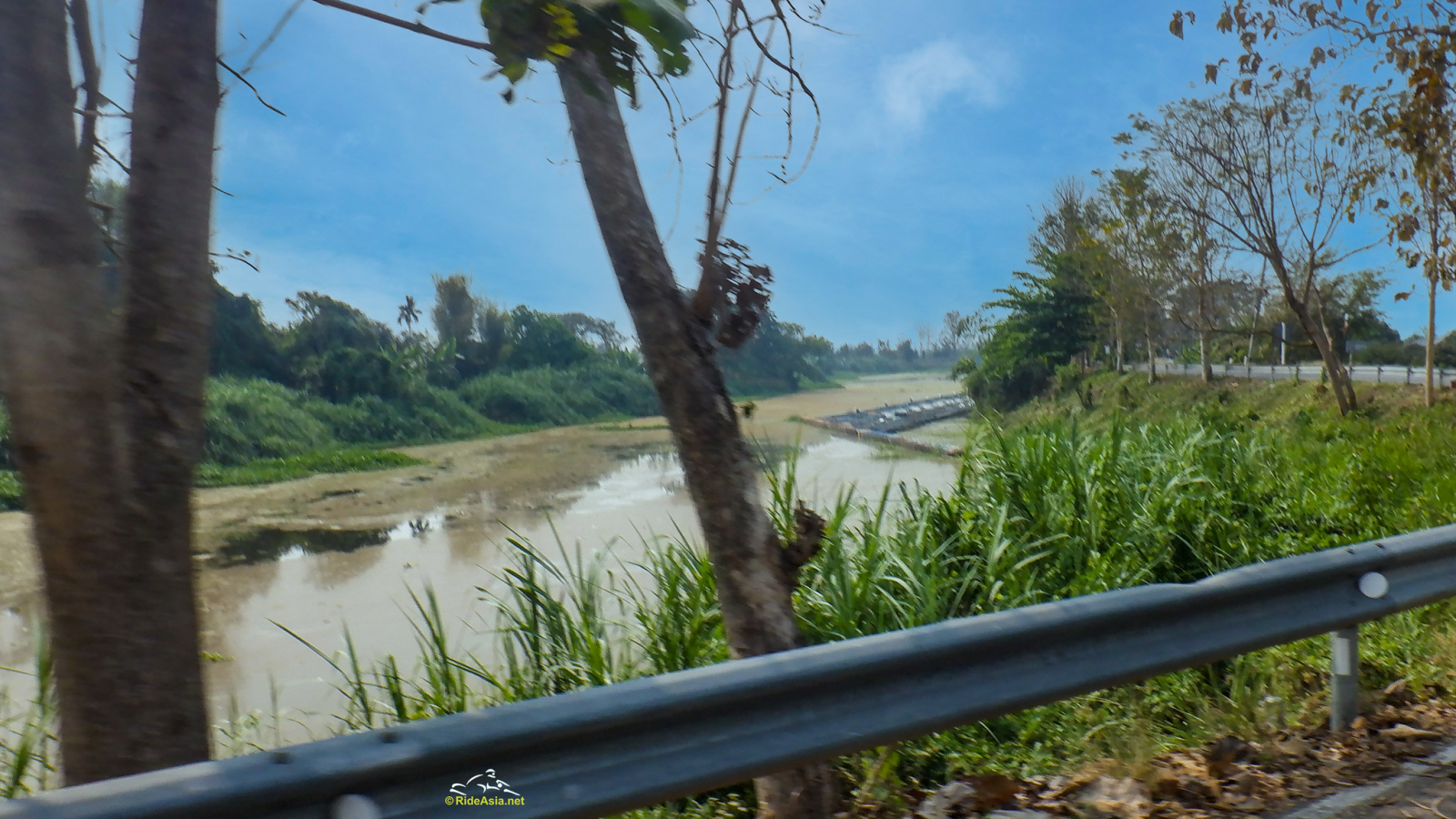 After Chom Thong, we headed up the 1009 towards Doi Inthanon, then did the 4016 / 1013 loop via Mae Wang to home. The concrete road up top and coming down towards Mae Wang (the 1013) is crap for a large section of it. It's gone to bumpy torture over the last year - best avoided.
There's more photos of the ride participants, sites etc over on my smugmug folder
Ian's Smugmug album of the ride
and here's a short video of part of it