Joined

Jul 1, 2012
Location
Bikes

Honda CRM-AR 250, Honda CRF 250-L, Suzuki V Strom XT 650 Honda XR250 Baja BMW F650GS
The route from Mae Sam Laep to Mai Sariang takes you through a multitude of refugee villages some of them incredibly large, but each guarded by the Thai military at every access point, the scenery is again spectacular and some of the trails pretty challenging but rewarding.
The overall distance is only 130km but the diverse nature of the trail makes it feel double that.
The bamboo houses perched riverside leaving Mae Sam Laep.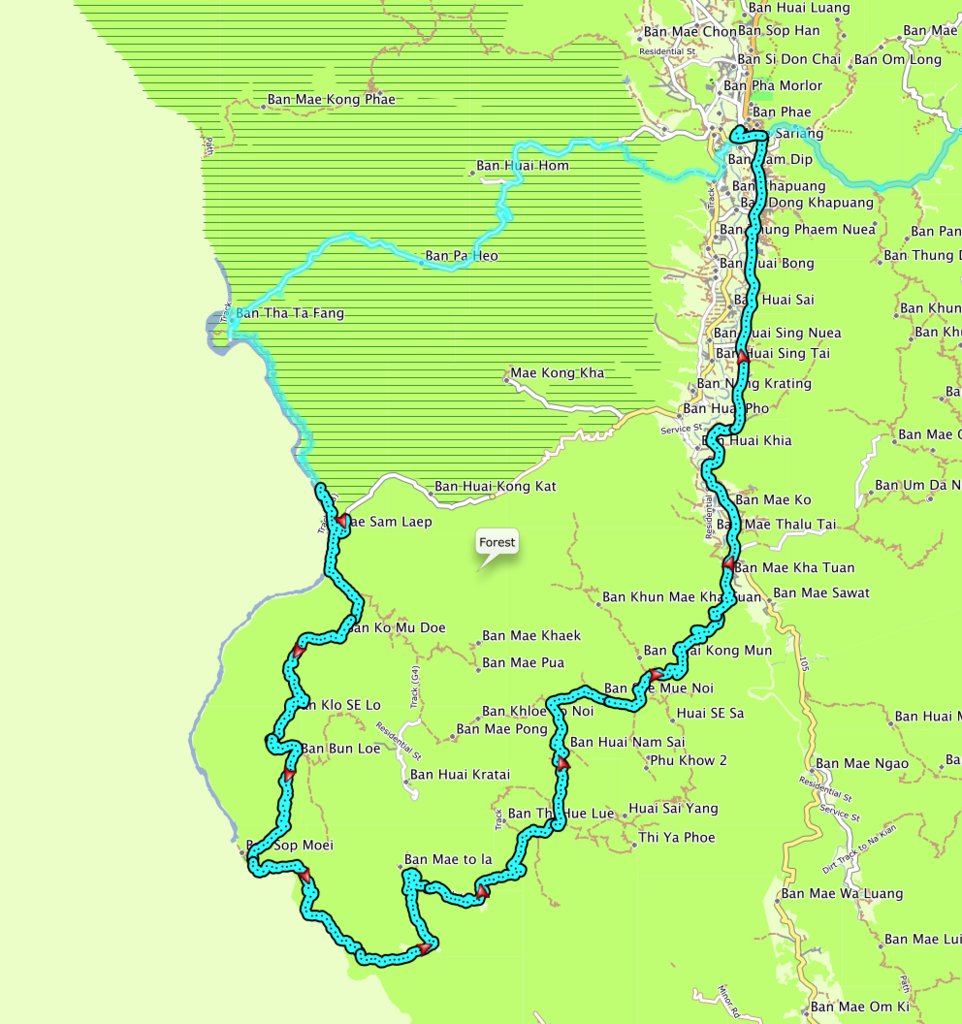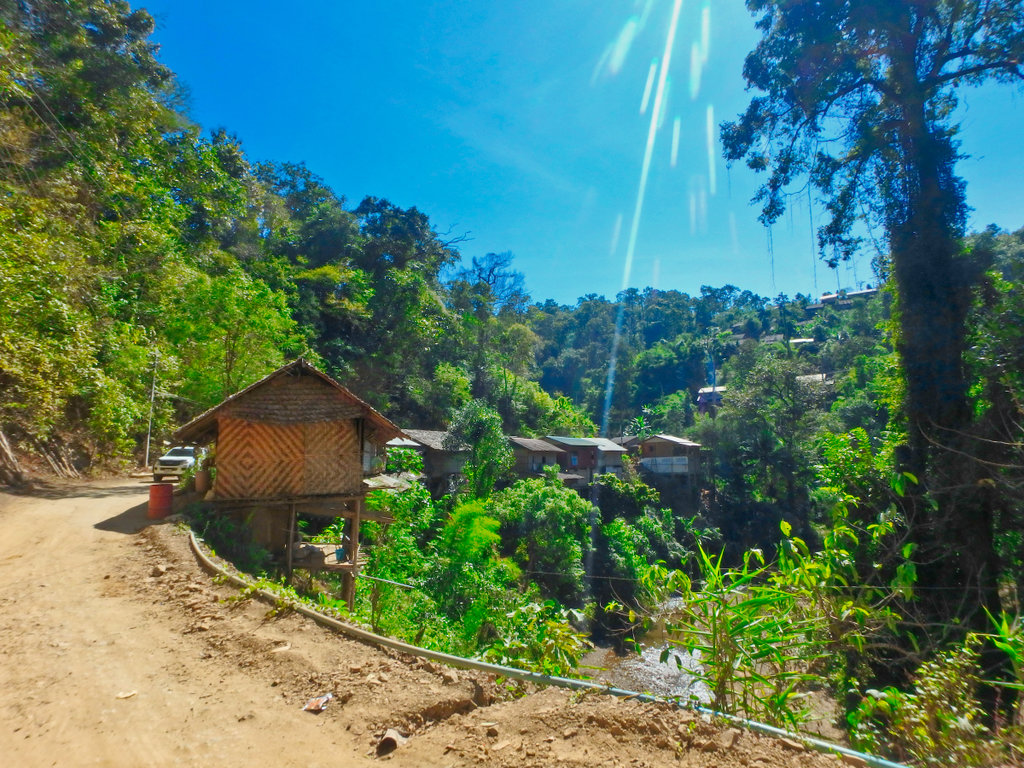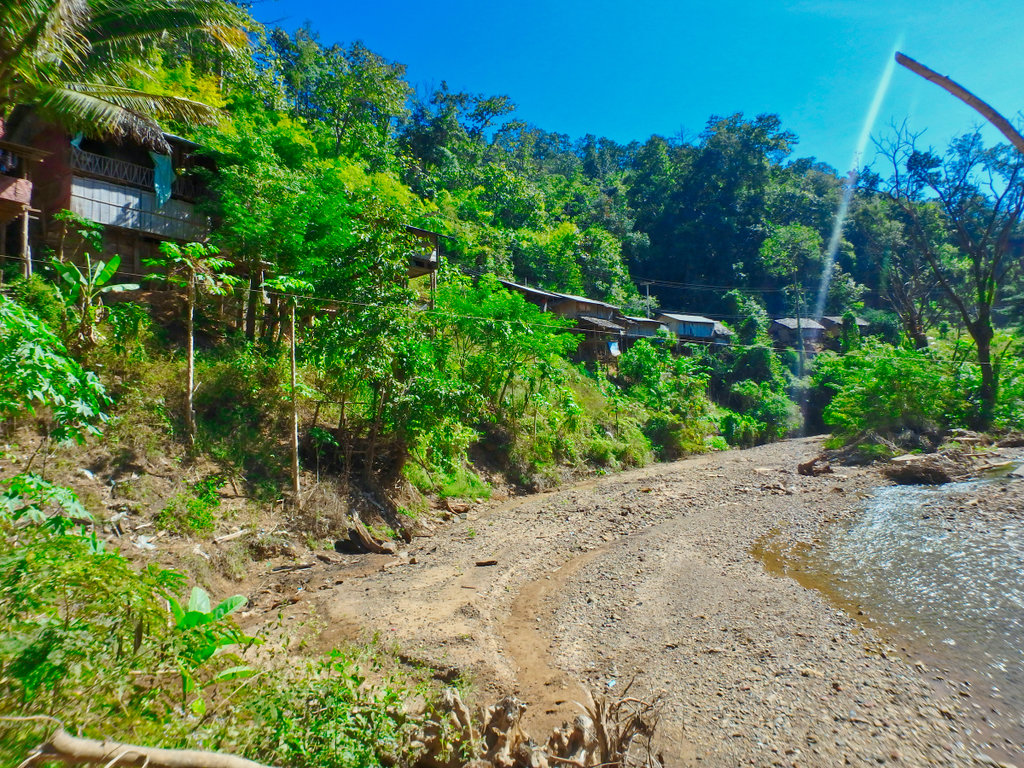 This is a busy makeshift port used for moving cattle, customs officials on display to make sure everything was above board.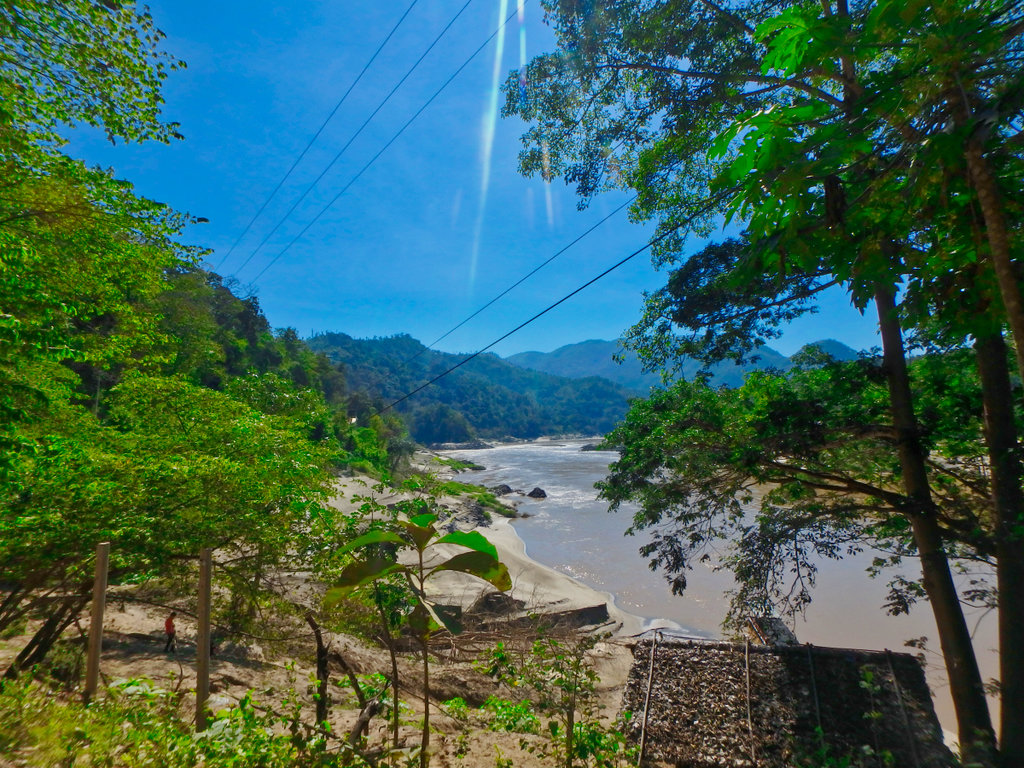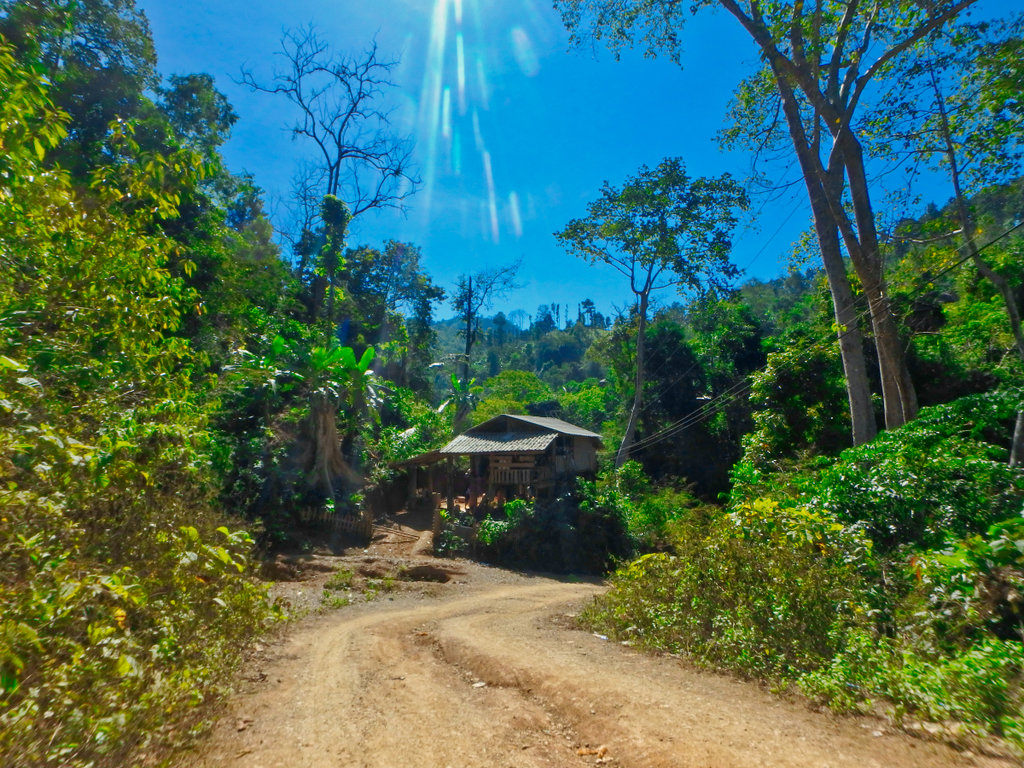 As we reached the village of Ban Ko Mu Doe N17.92905° E97.74331° all the kids in the village slowly came out for a look at the strange farangs coming through.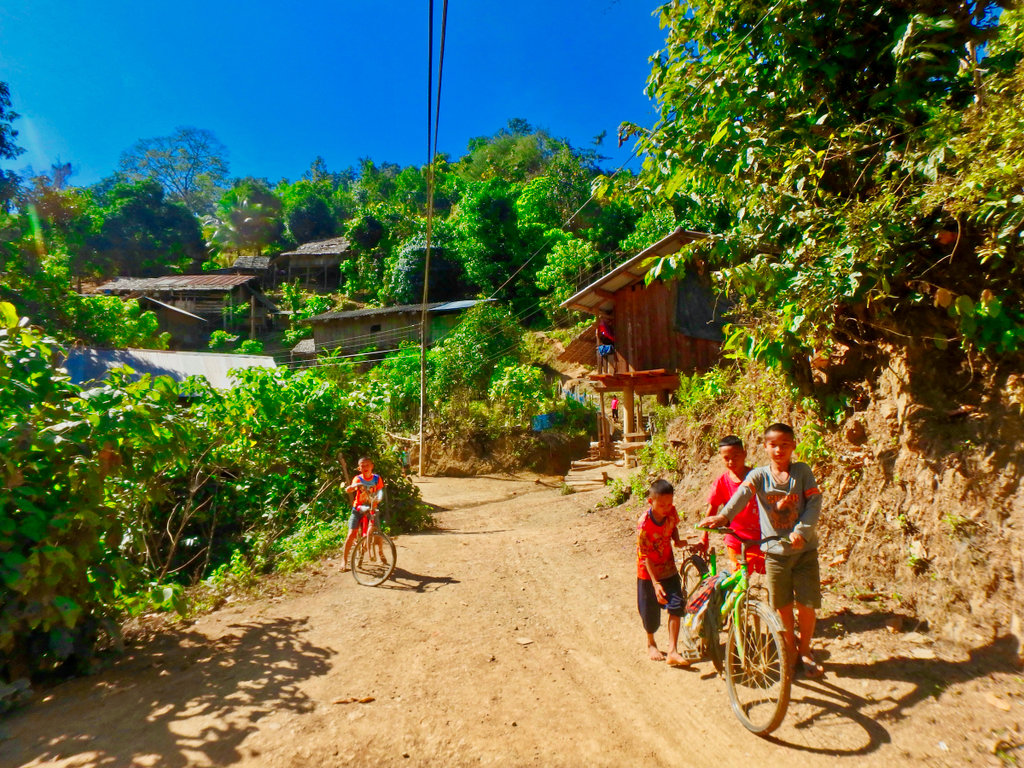 Though paved in the actual village, it was clear these people are absolute poverty.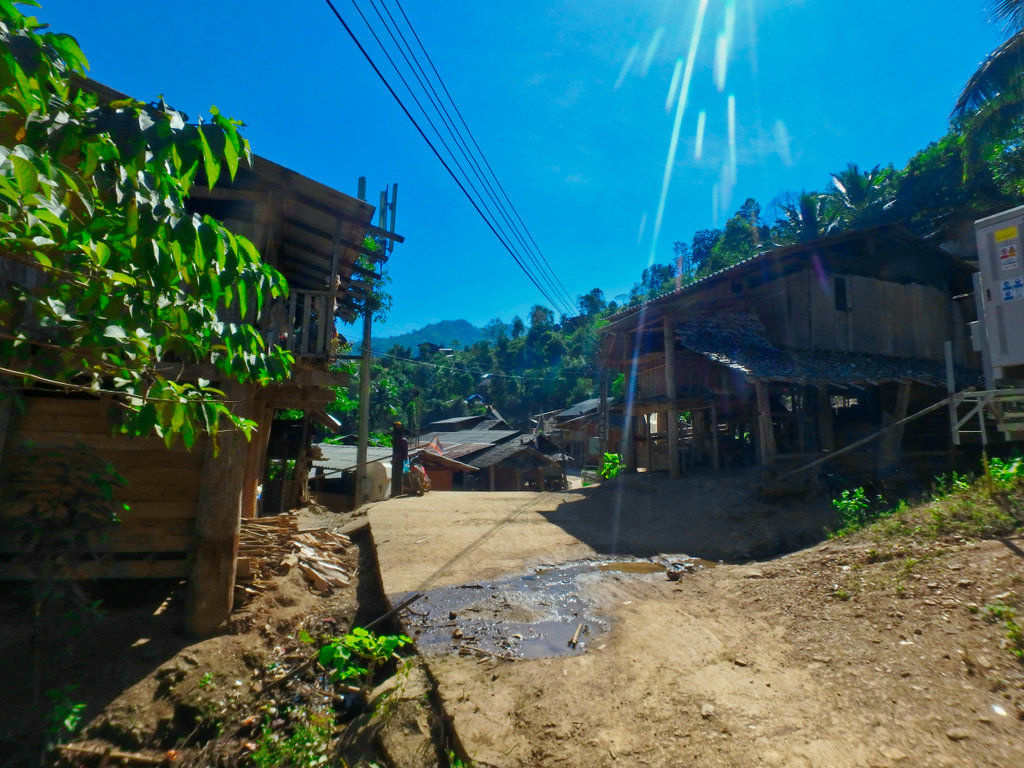 This old lady all smiles as we pulled up to take pictures as were all the people we met along the way.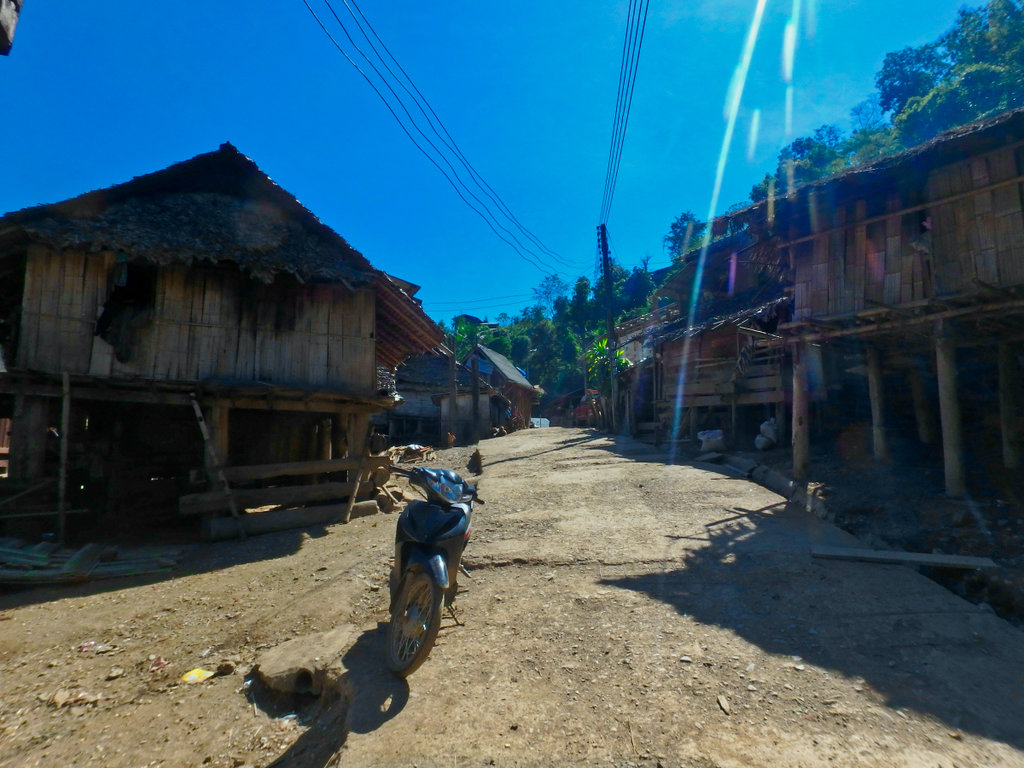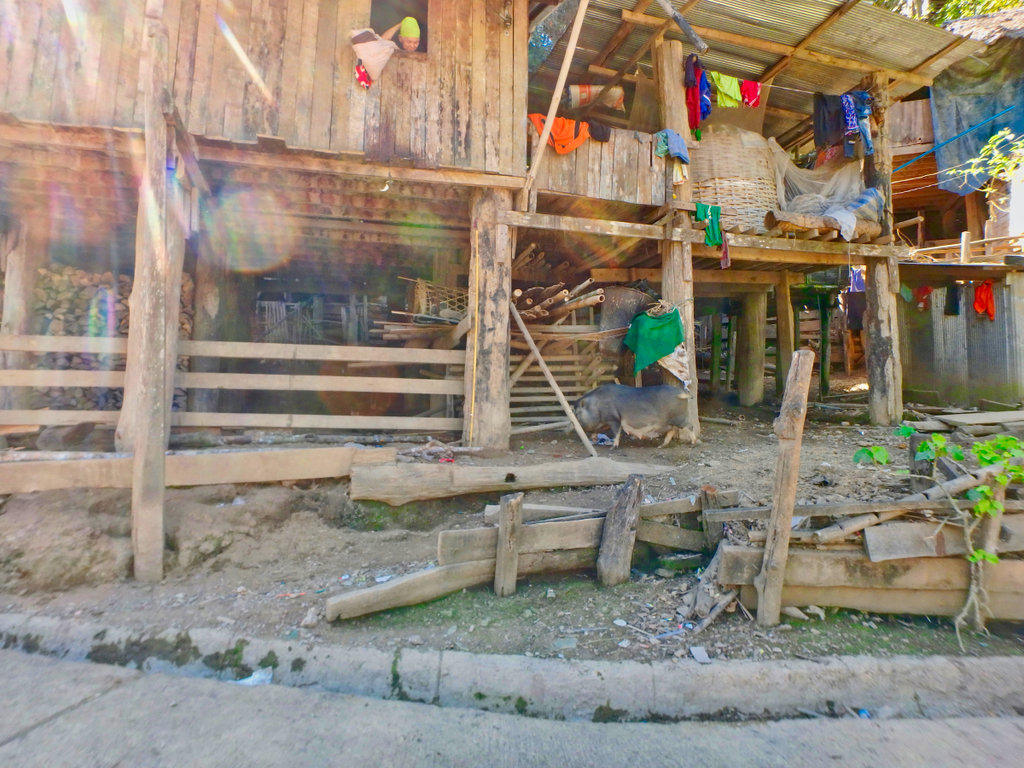 Inquizative kids lurking.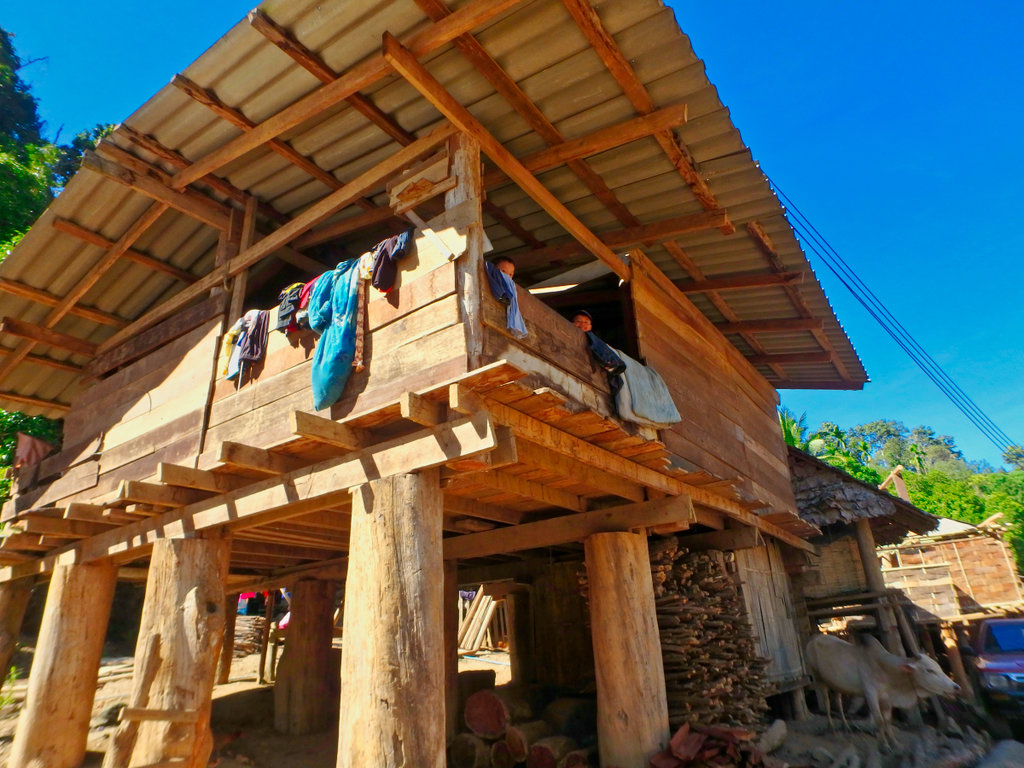 This old guy indicating the way for us.
This climb was pretty steep and slick as the afternoon sun had not dried it out, Des was not up to the climb so I proceeded alone and headed back the paved way to Mae Sariang.
Looking back down to the village.
Making the steep climb I was rewarded with a large Christian church perched on the hillside, it looked little used.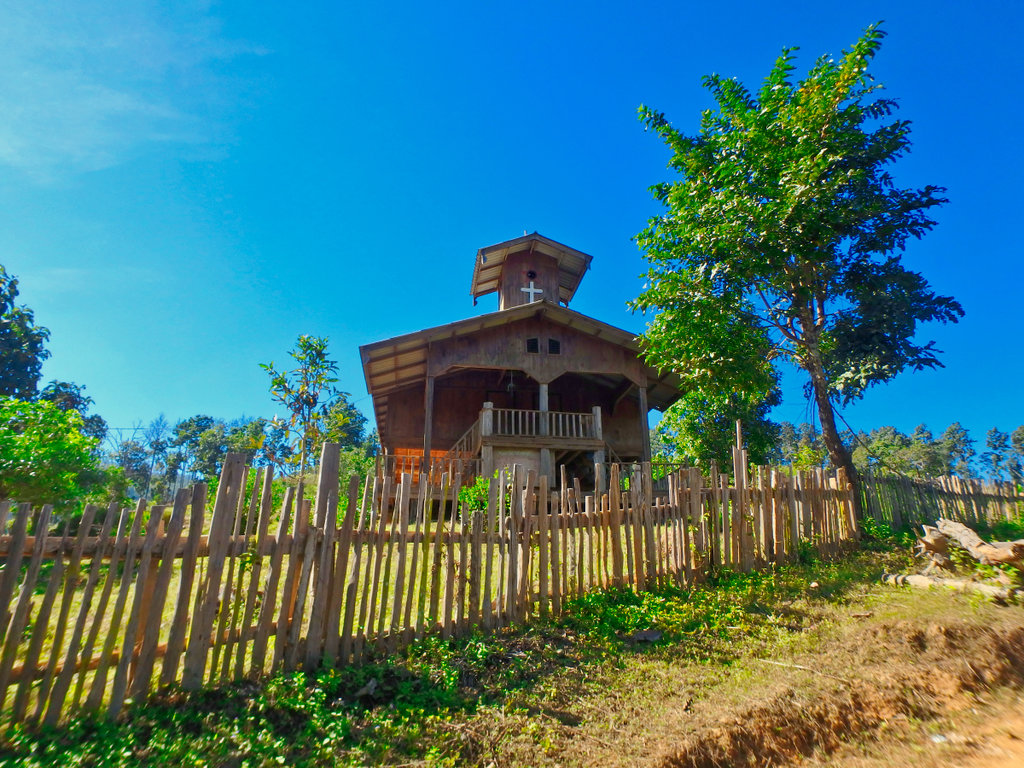 The climb continued passing many small dwellings, this one making good use of an old tree trunk for support.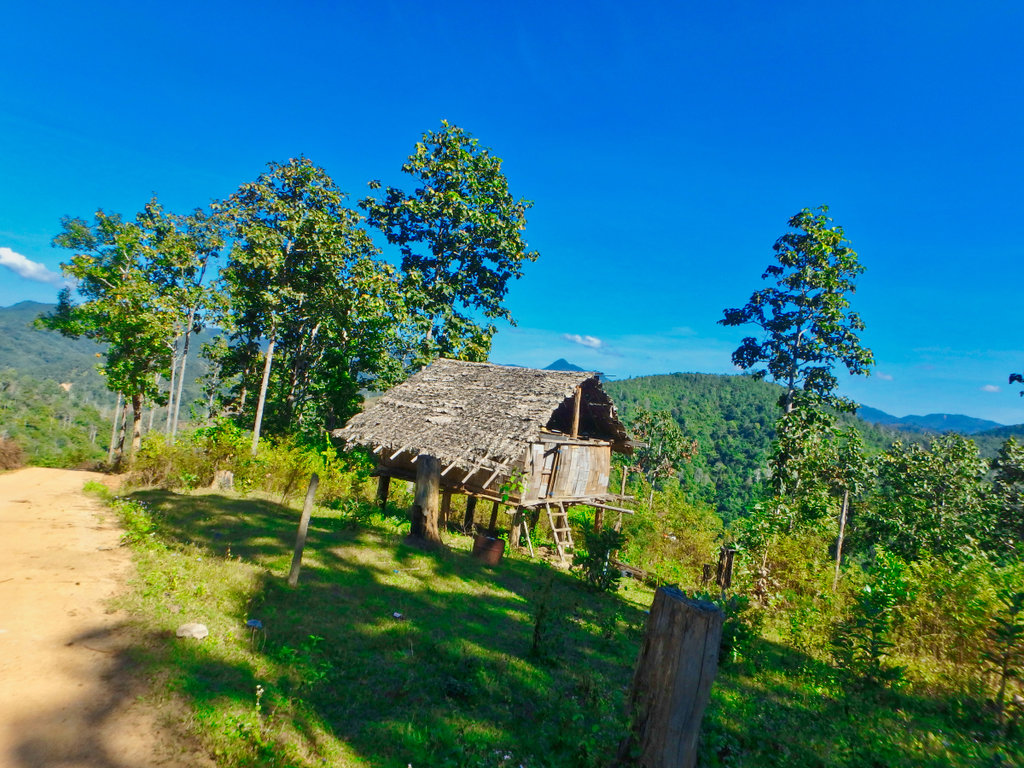 Timber is still obviously in great supply in this area.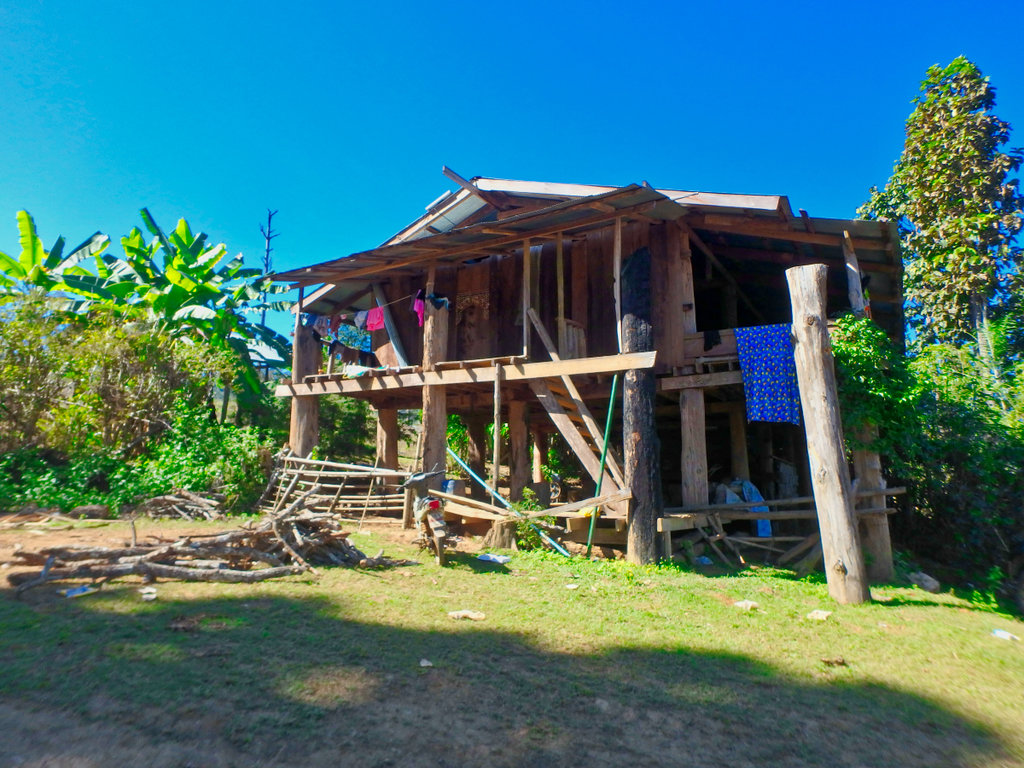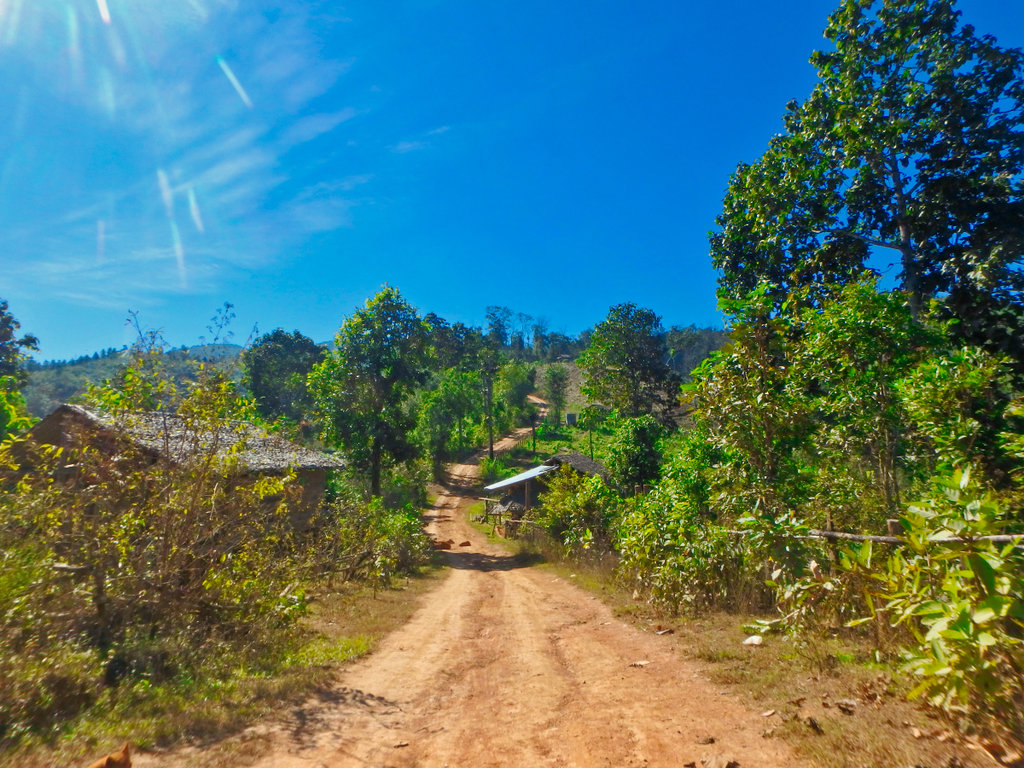 Pictures don't do it justice this climb was steep and continued forever, this coming up was slippy as hell.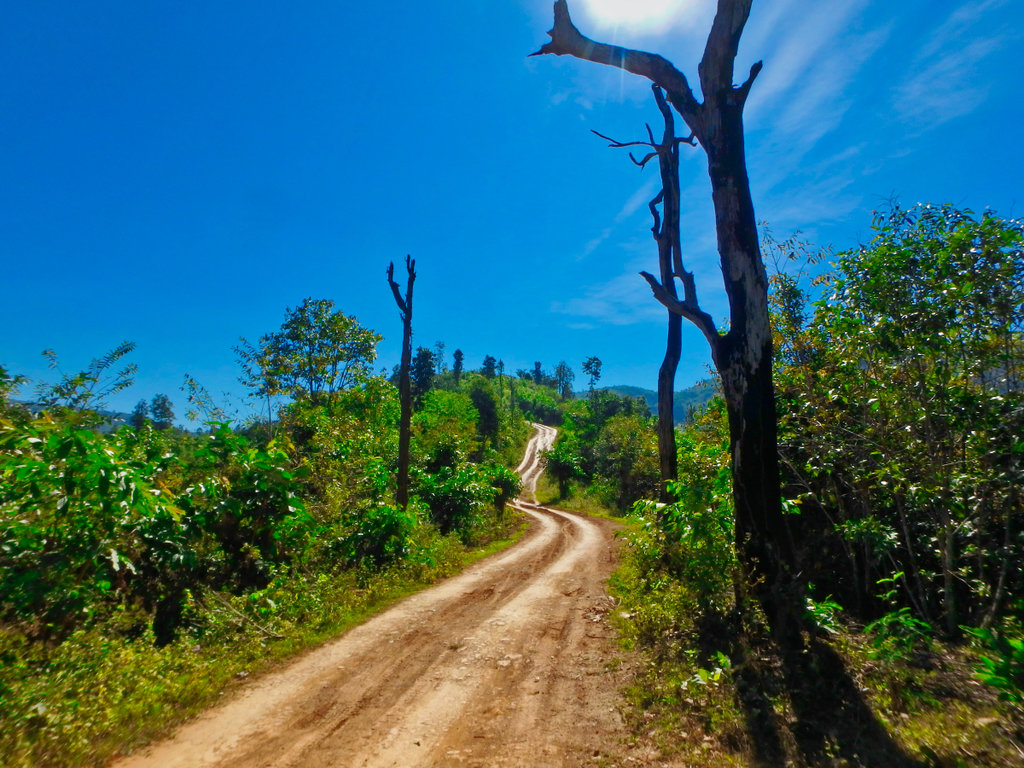 House with a view.
But what a view!!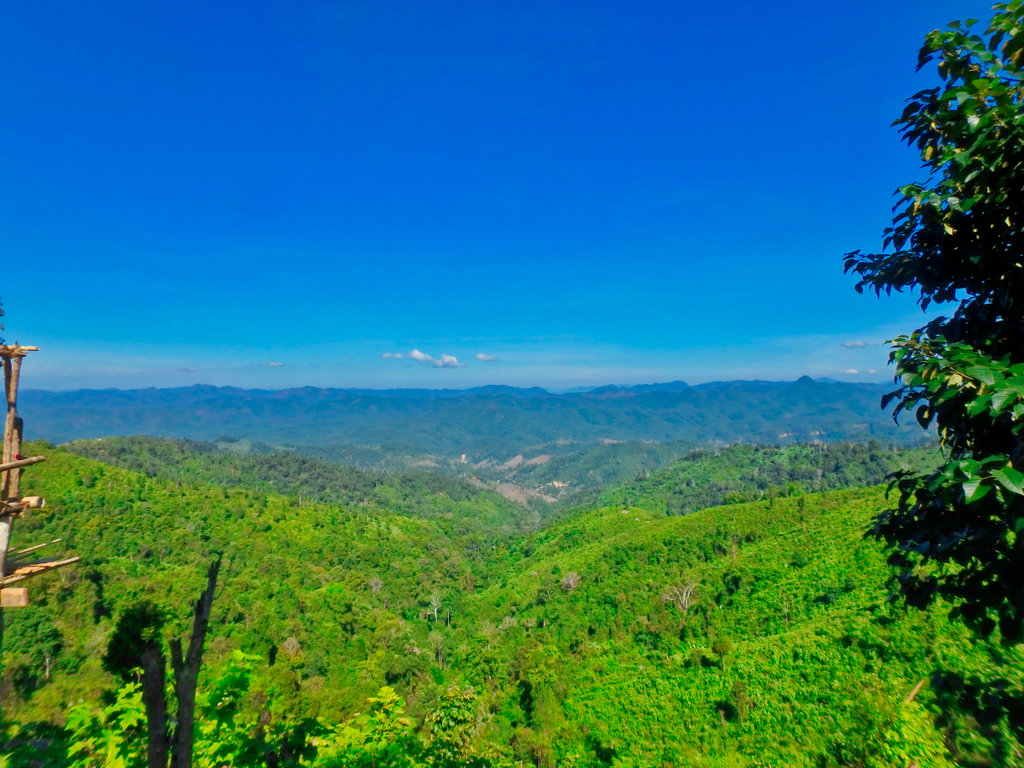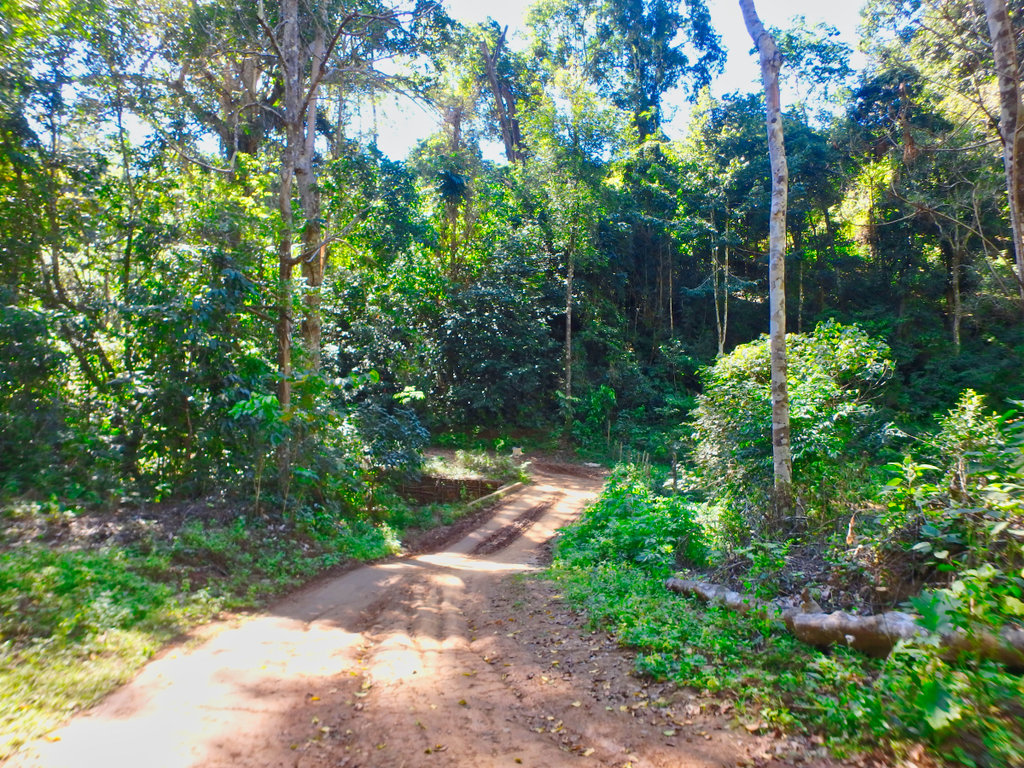 Rangers station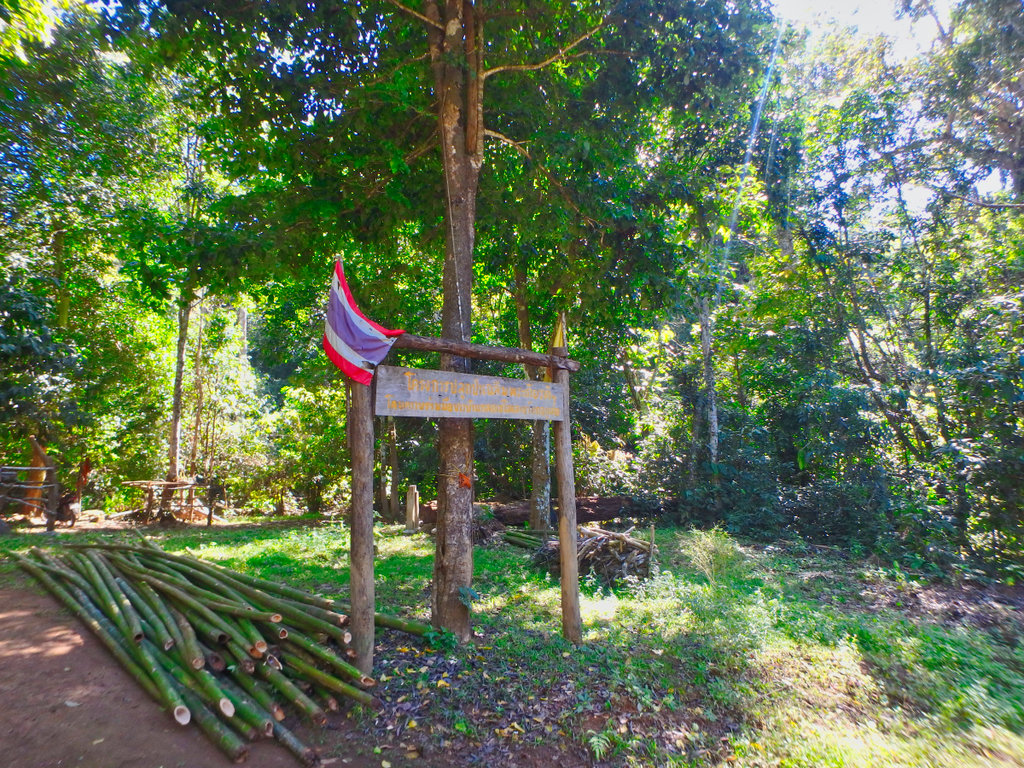 Some evidence of landslides from the earlier rains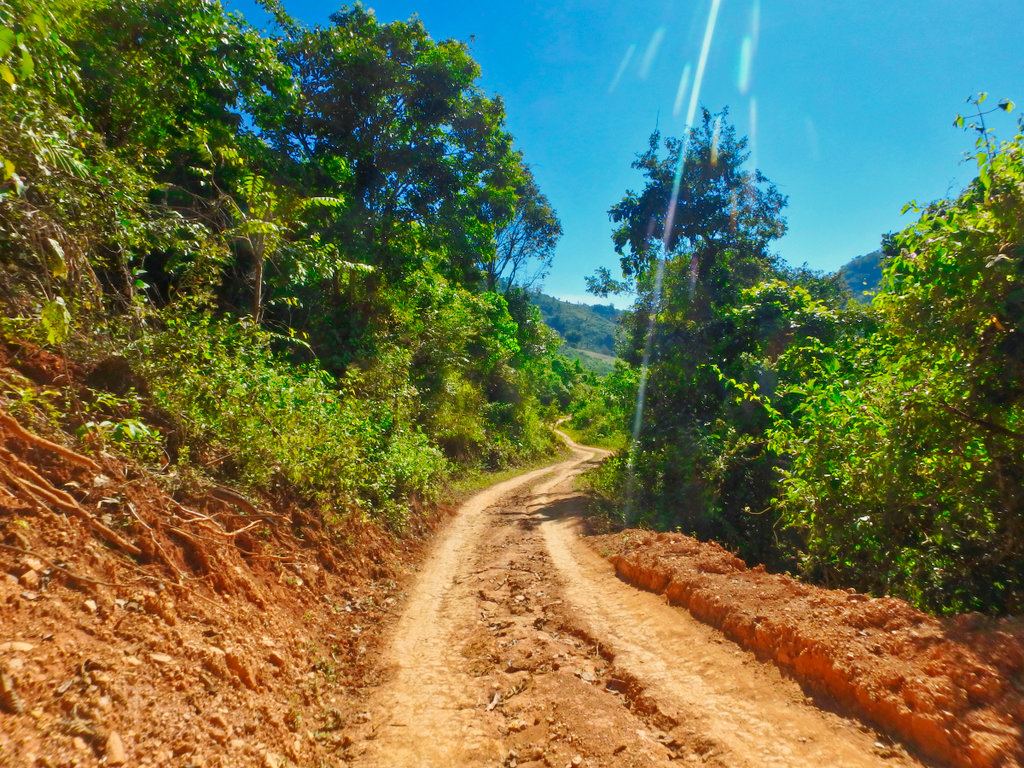 Reaching the village of Ban Klo Se Lo looking for gas.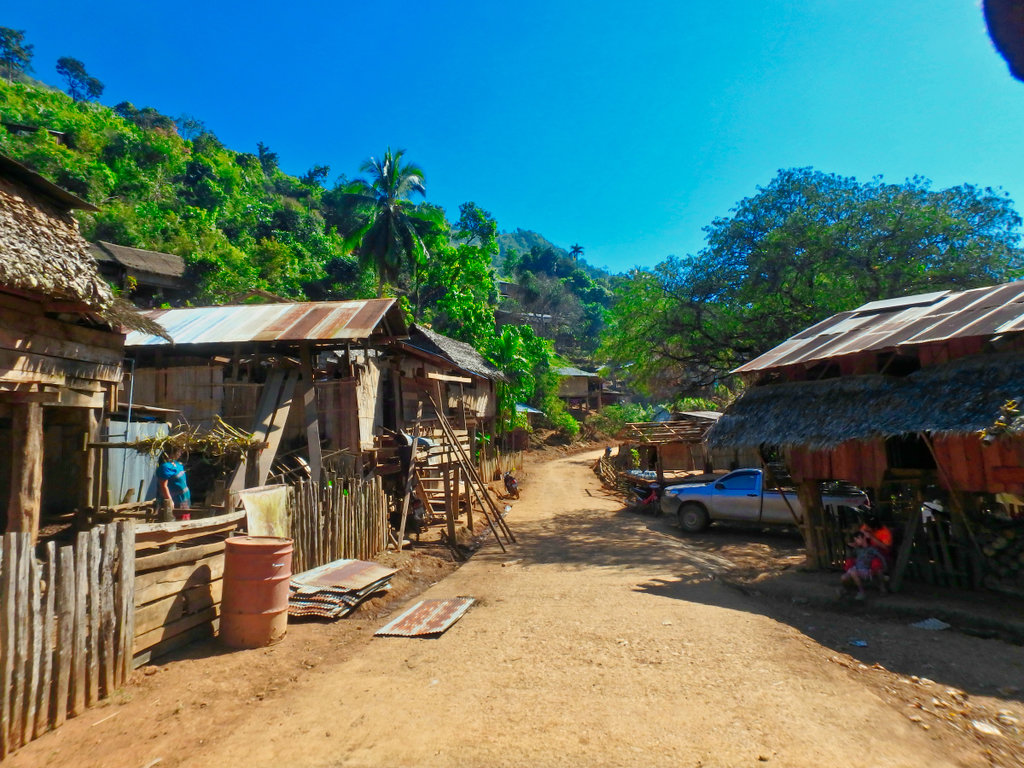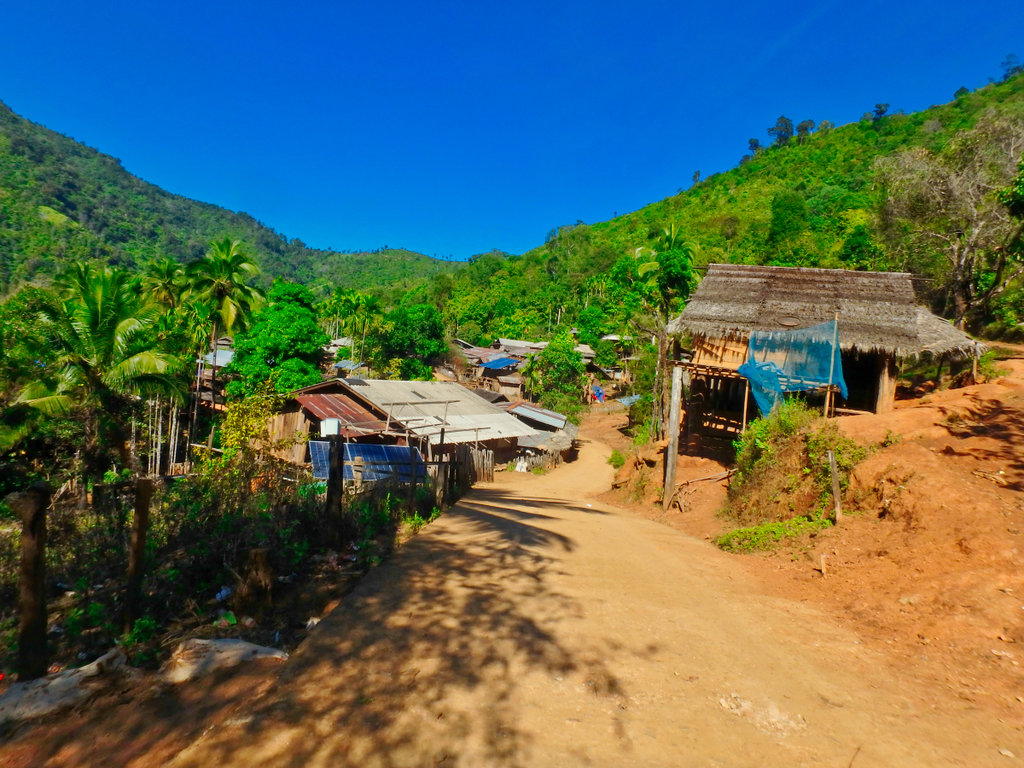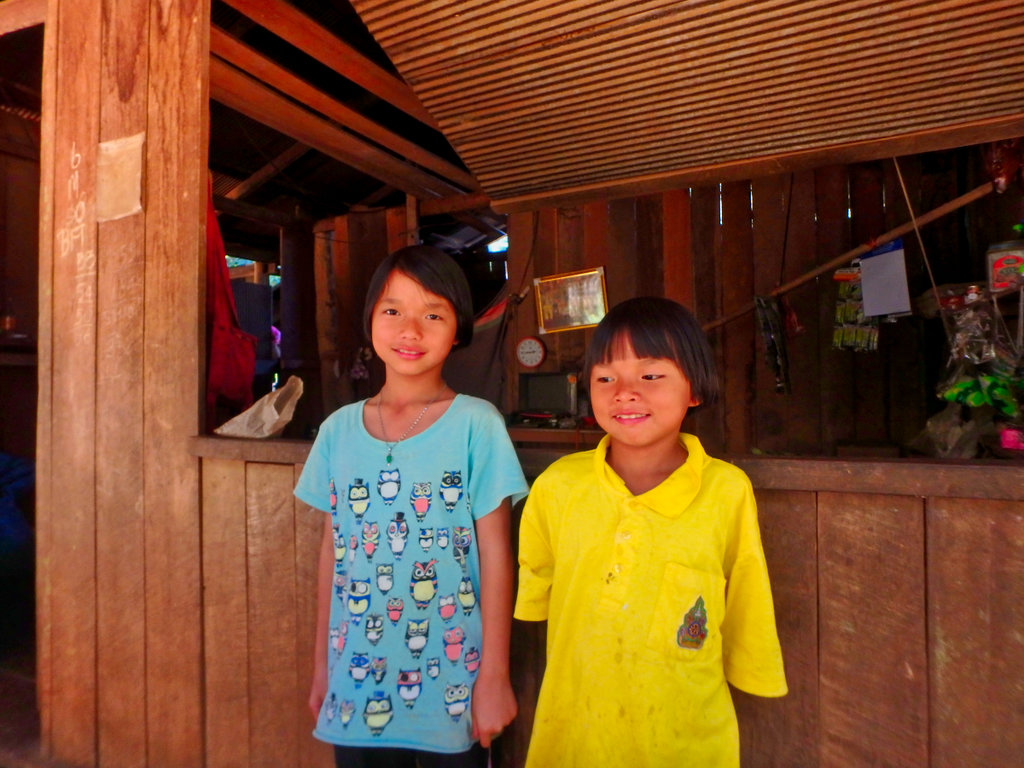 This had a small one stop shop and was willing to sell some bottles of gas at 45 baht a litre hence the secret smile. N17.89344° E97.71856°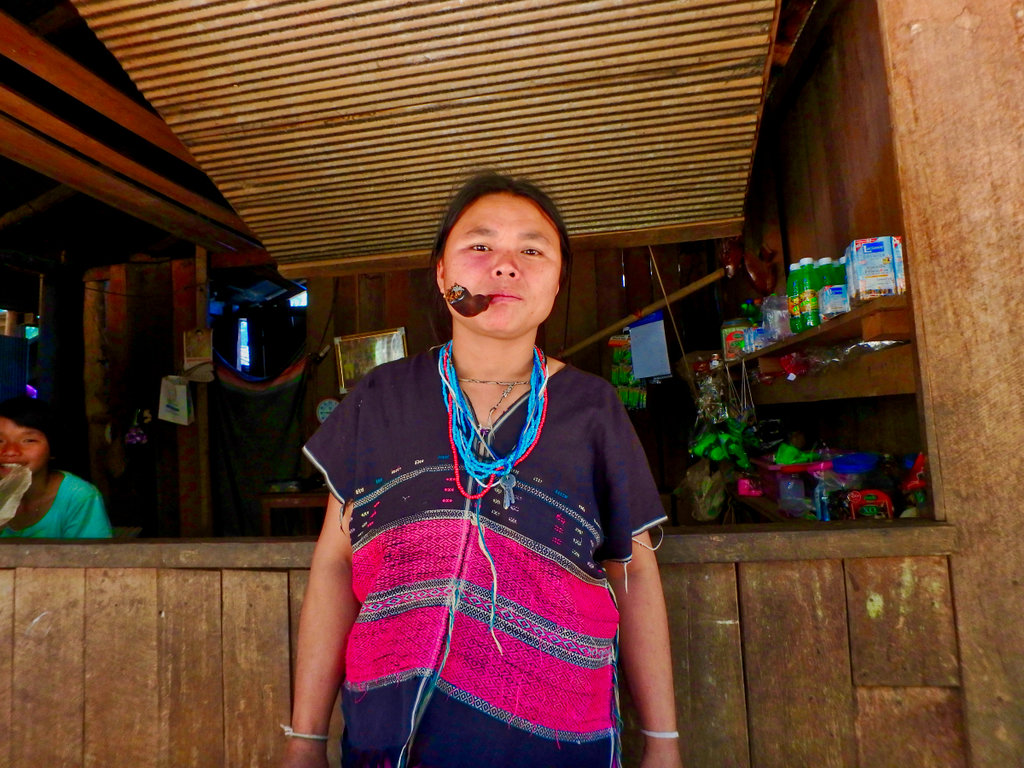 Doesn't look like much of a shop from the outside.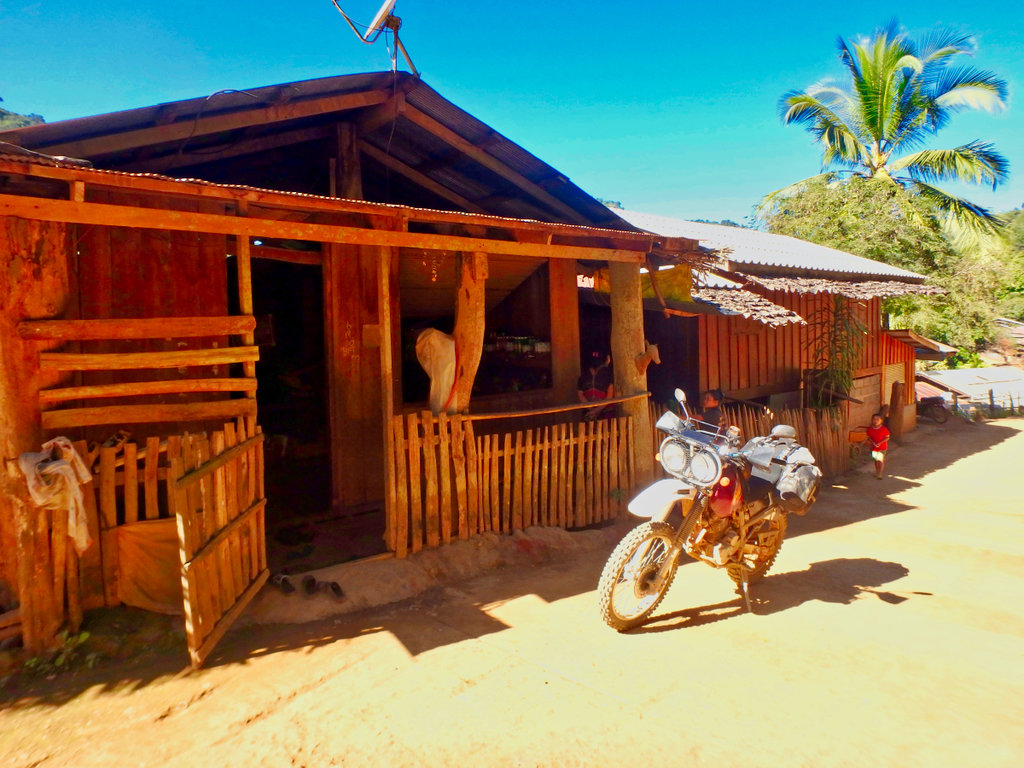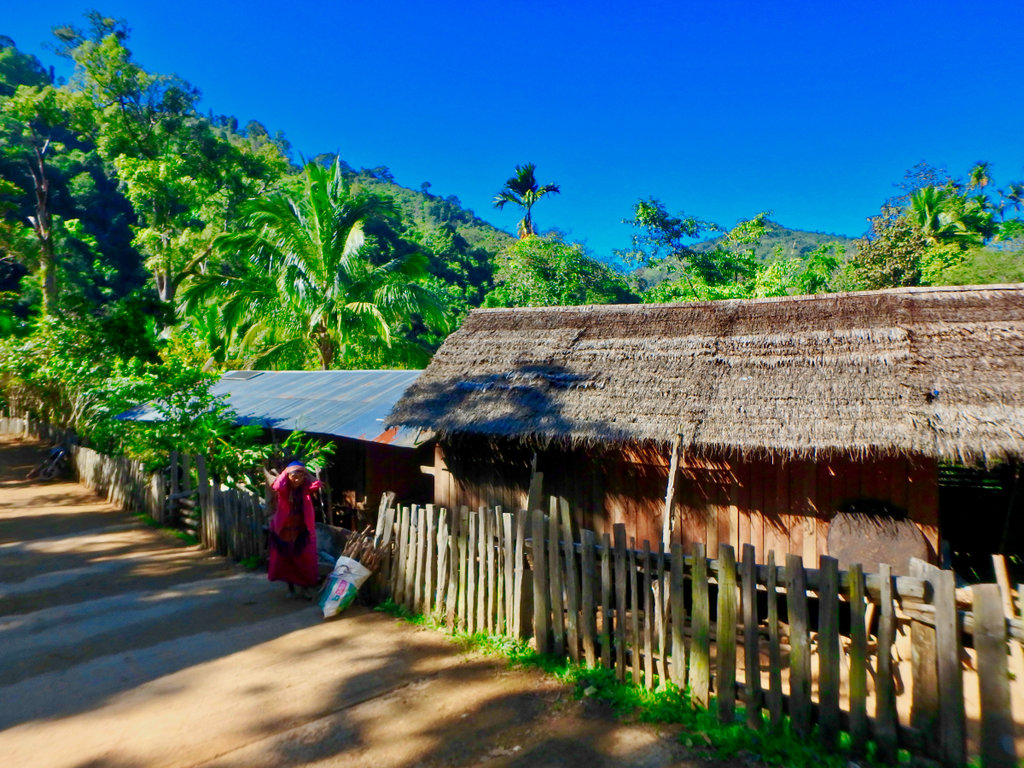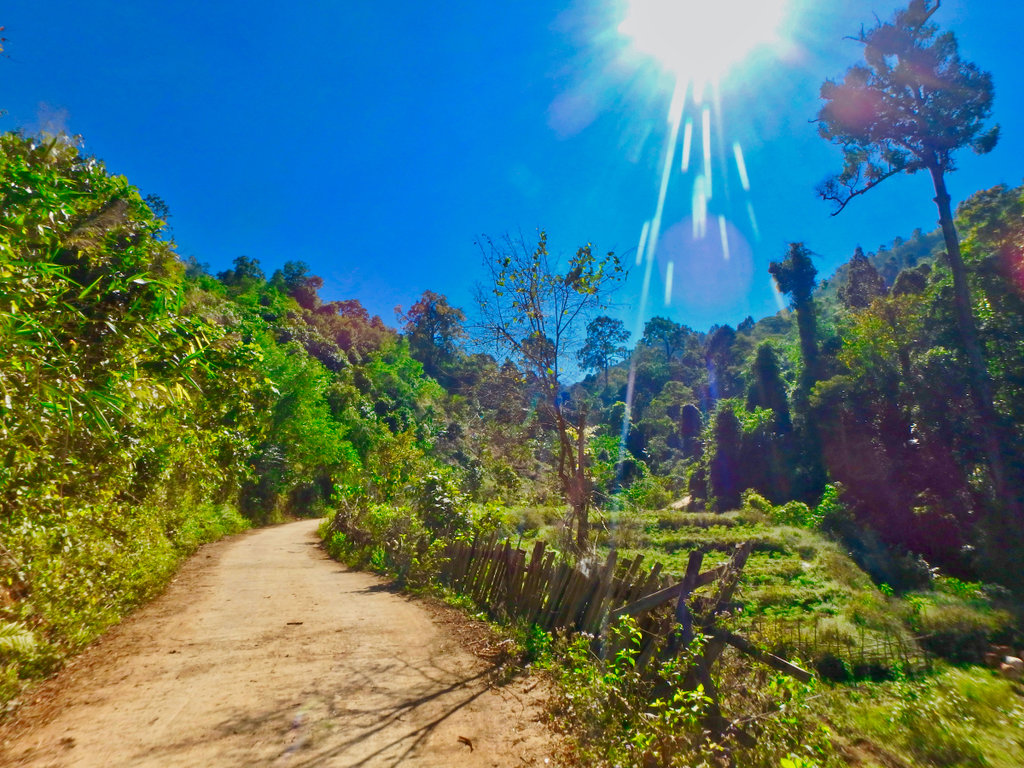 This was a bizarrely constructed viewpoint in the middle of nowhere but would make a great overnight camping spot.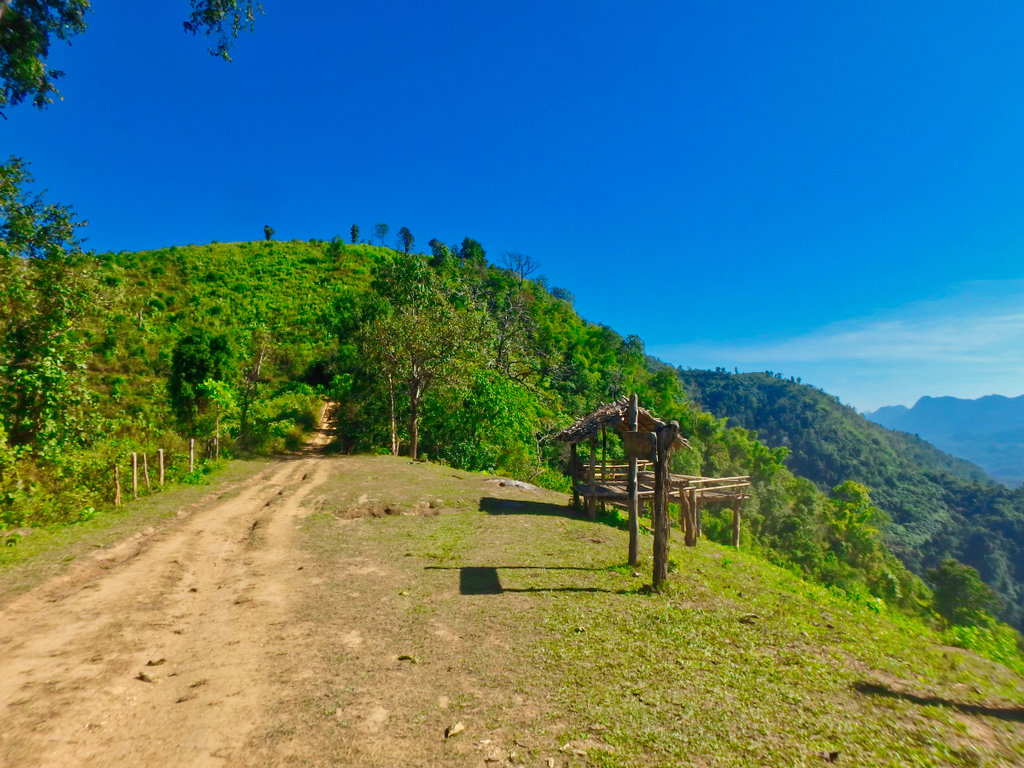 What a view to wake up too.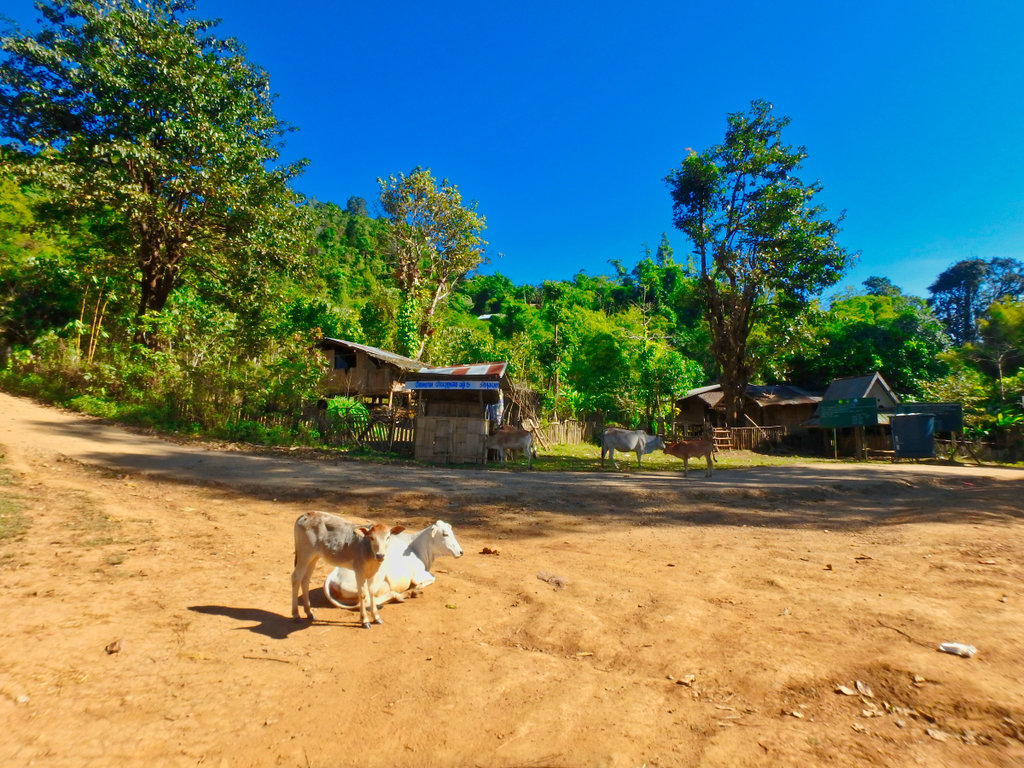 Gave way to these guys picking their way up the hill.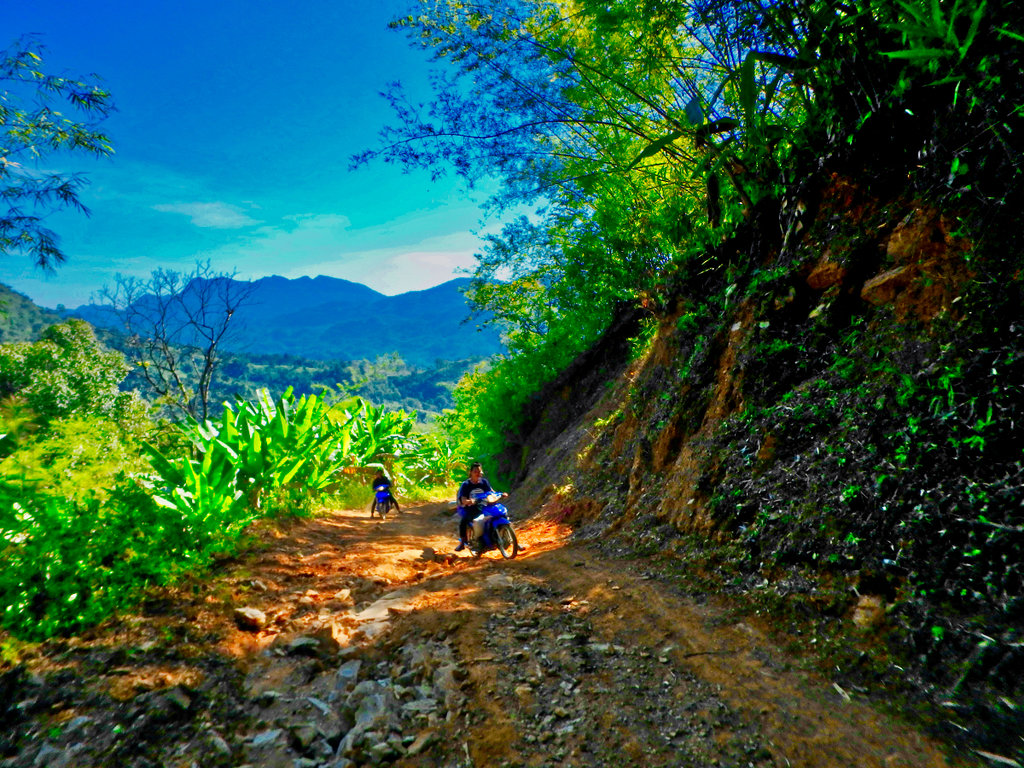 As always every uphill have an equally steep downhill.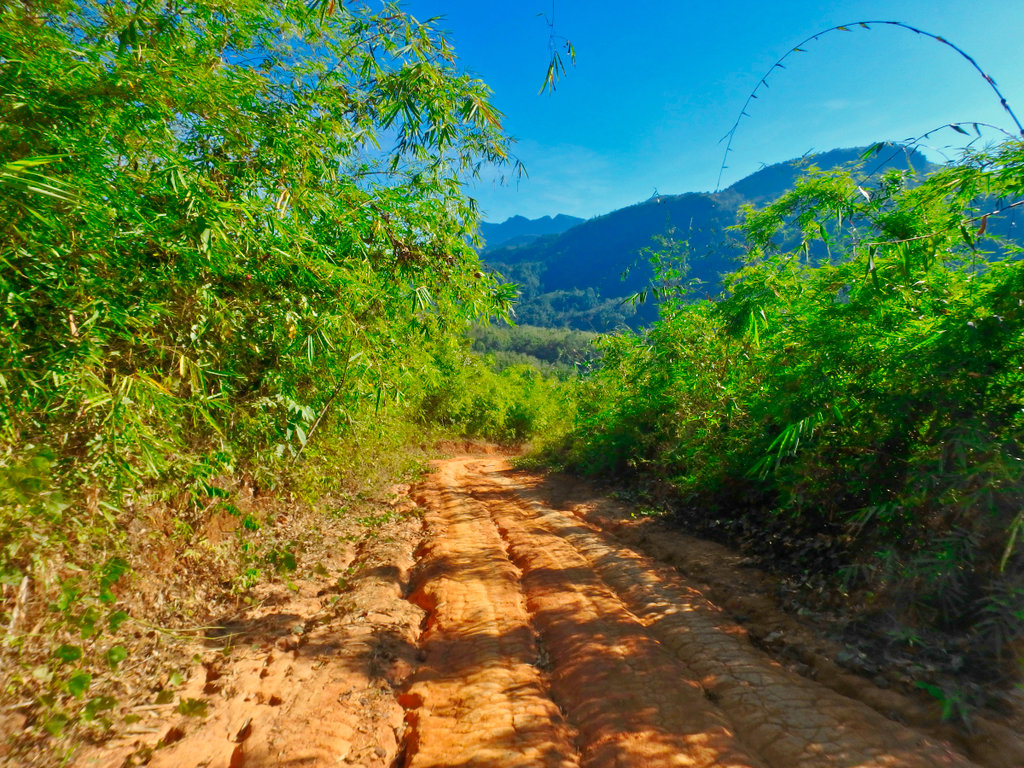 Interrupted these guy's not sure what was going on here and didn't stop to ask.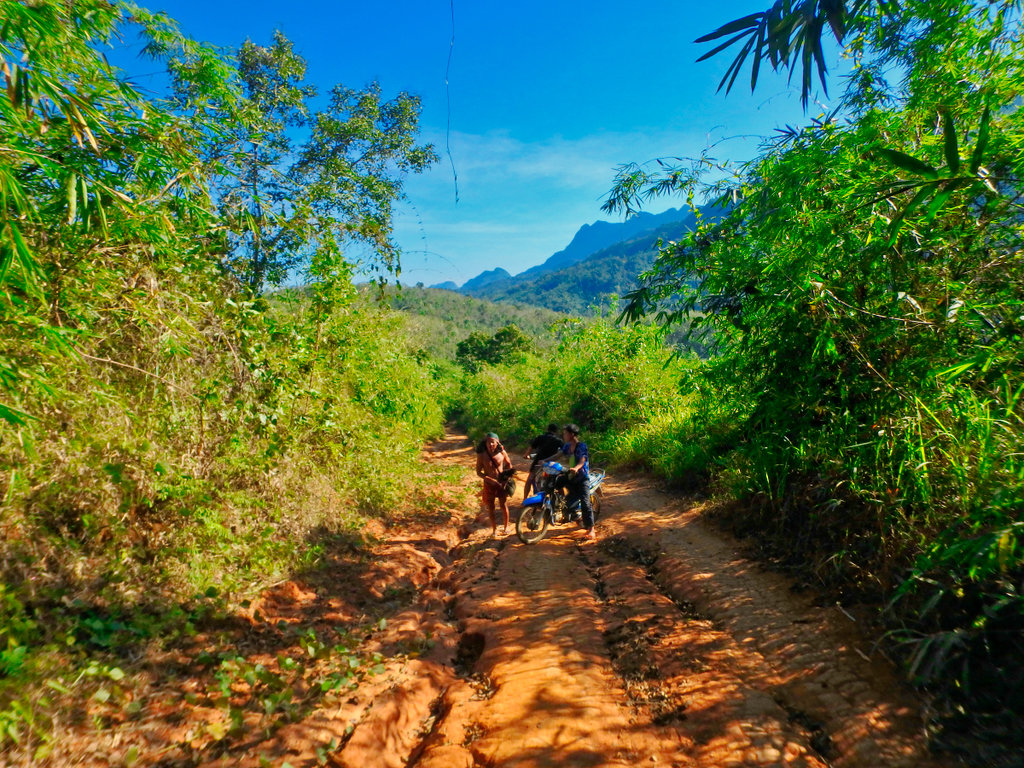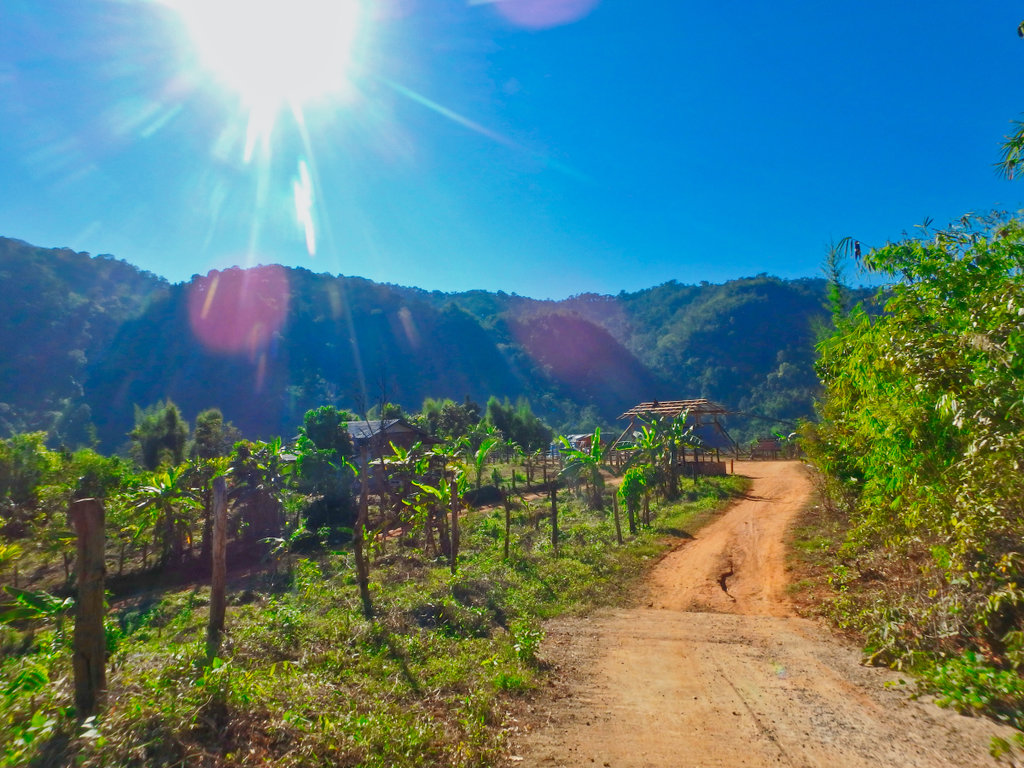 Timer house well underway with amazing views.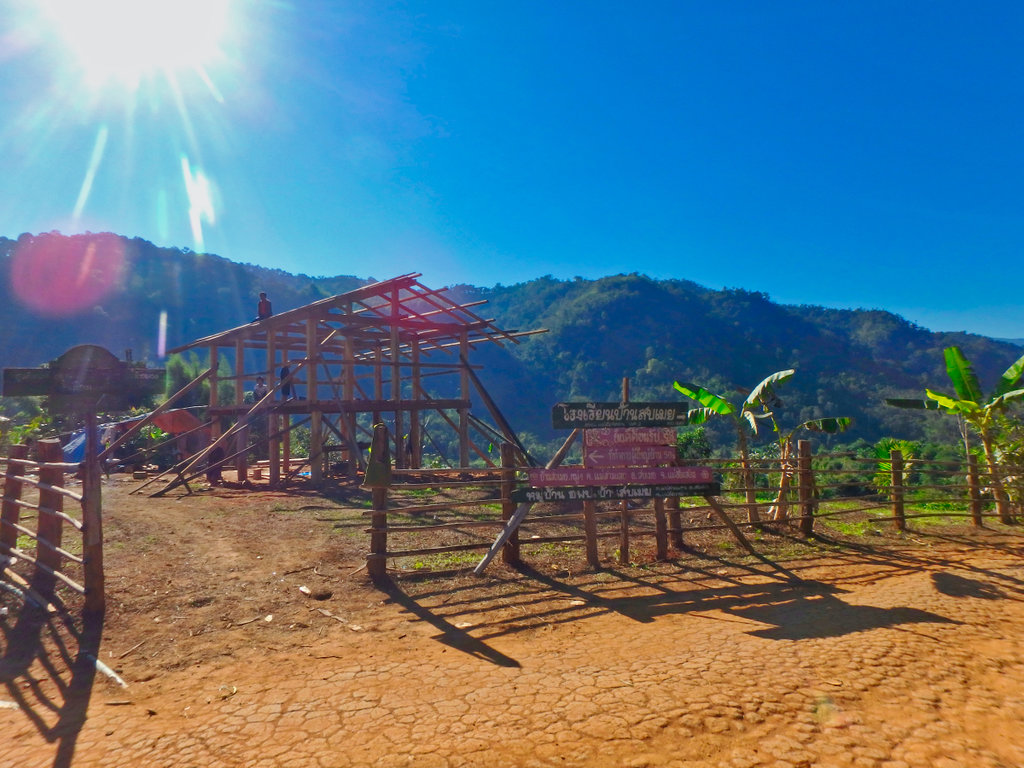 Coming to perhaps the most interesting stretch, lots of single track along here.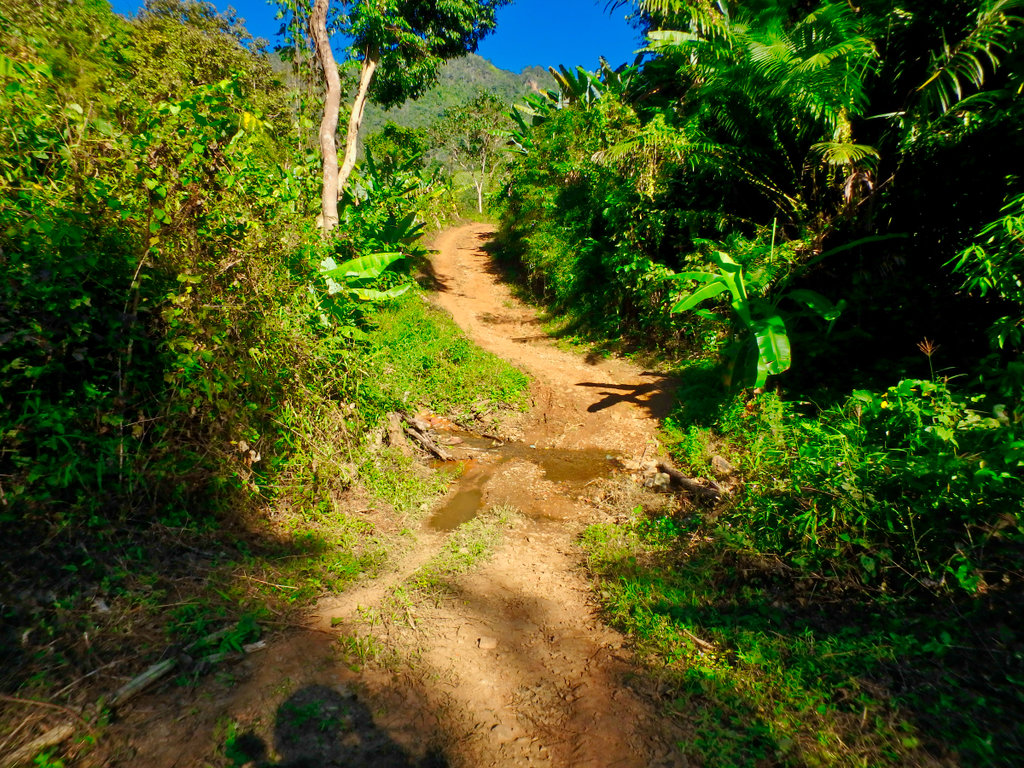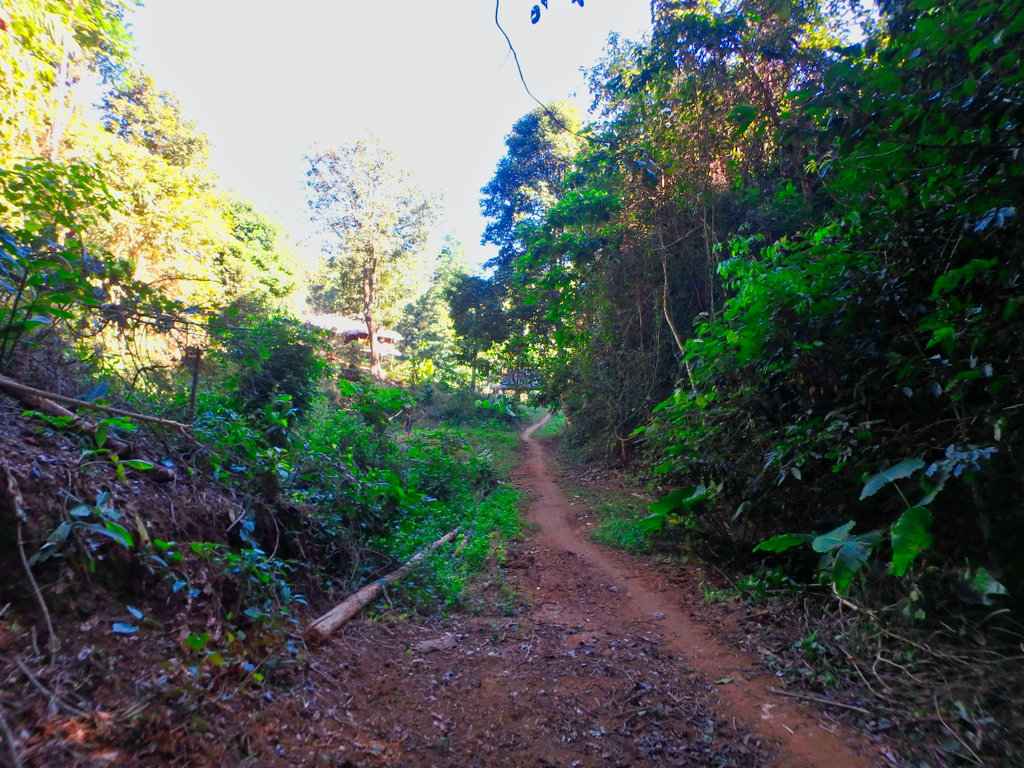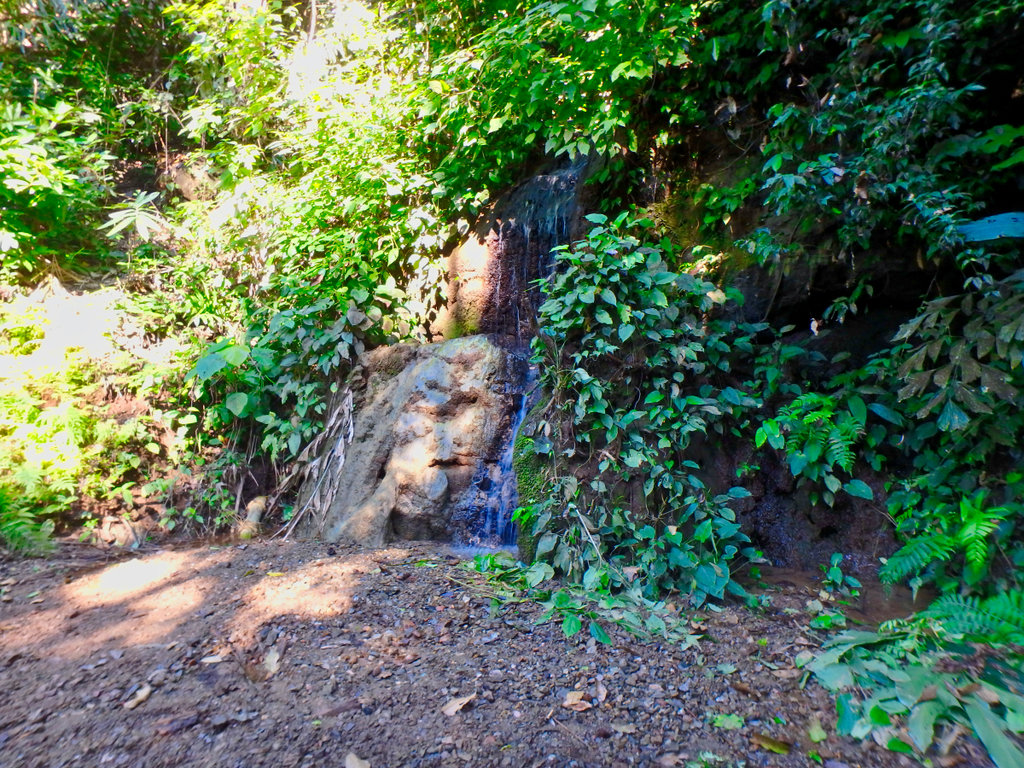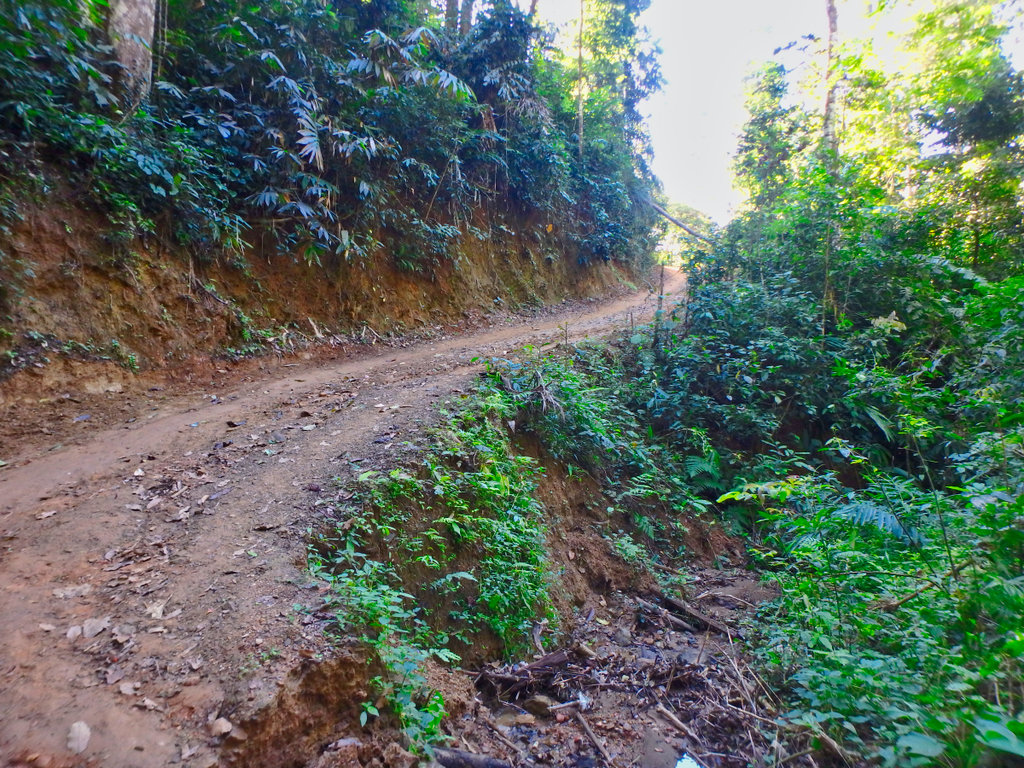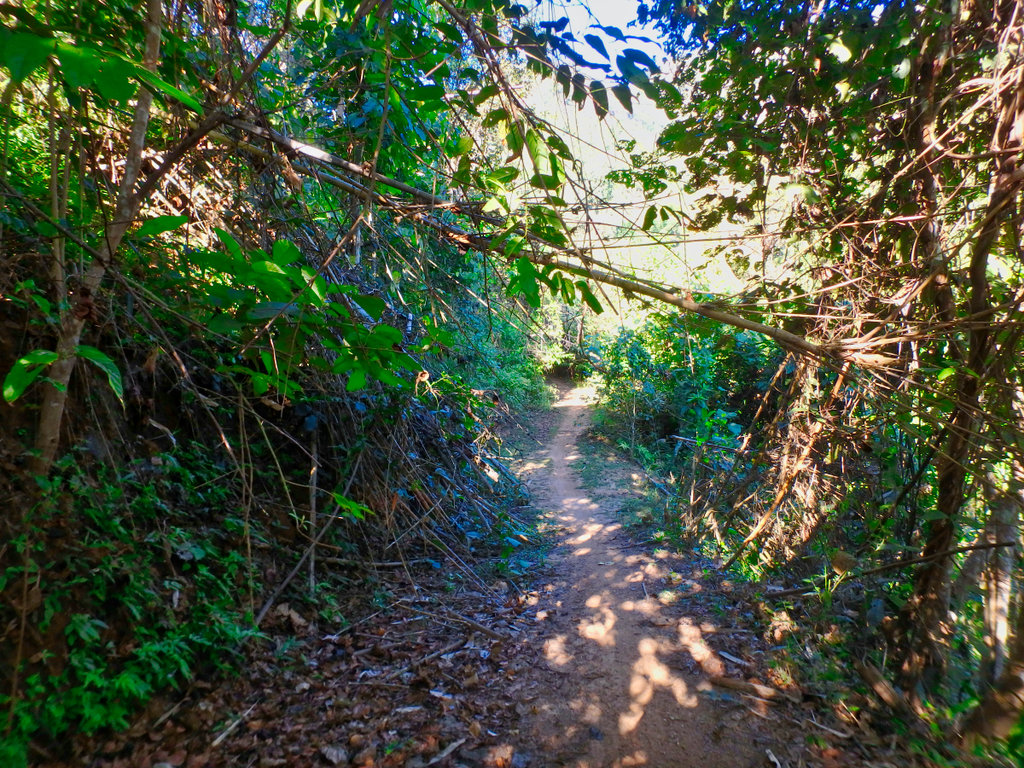 Some fun bit's.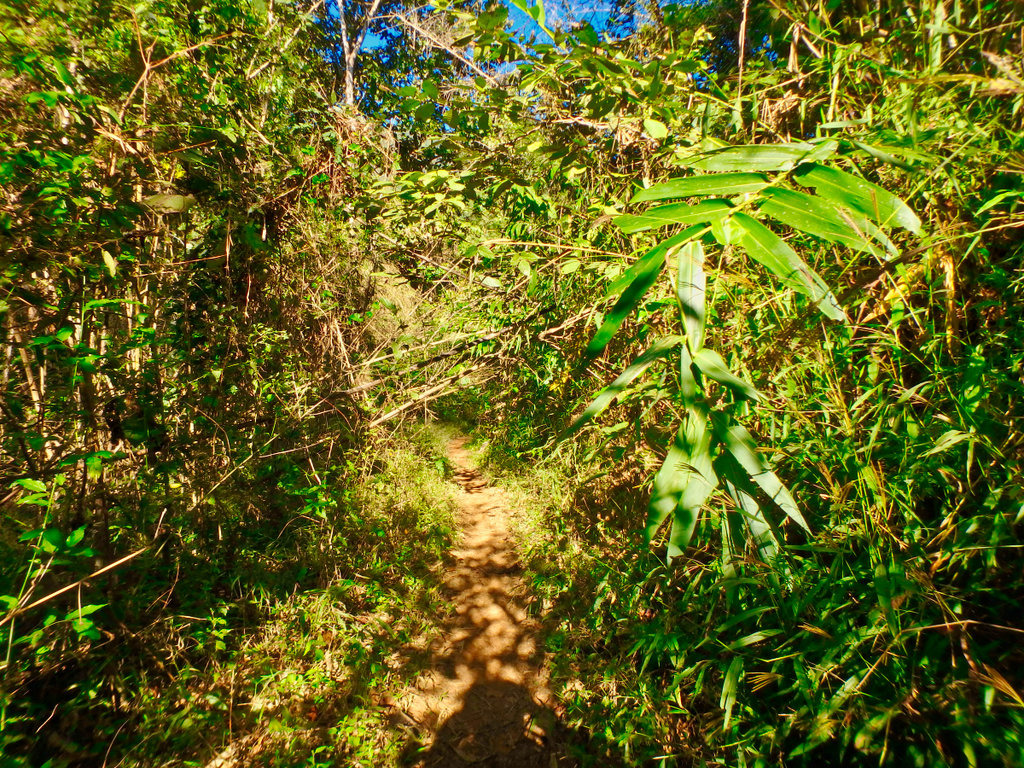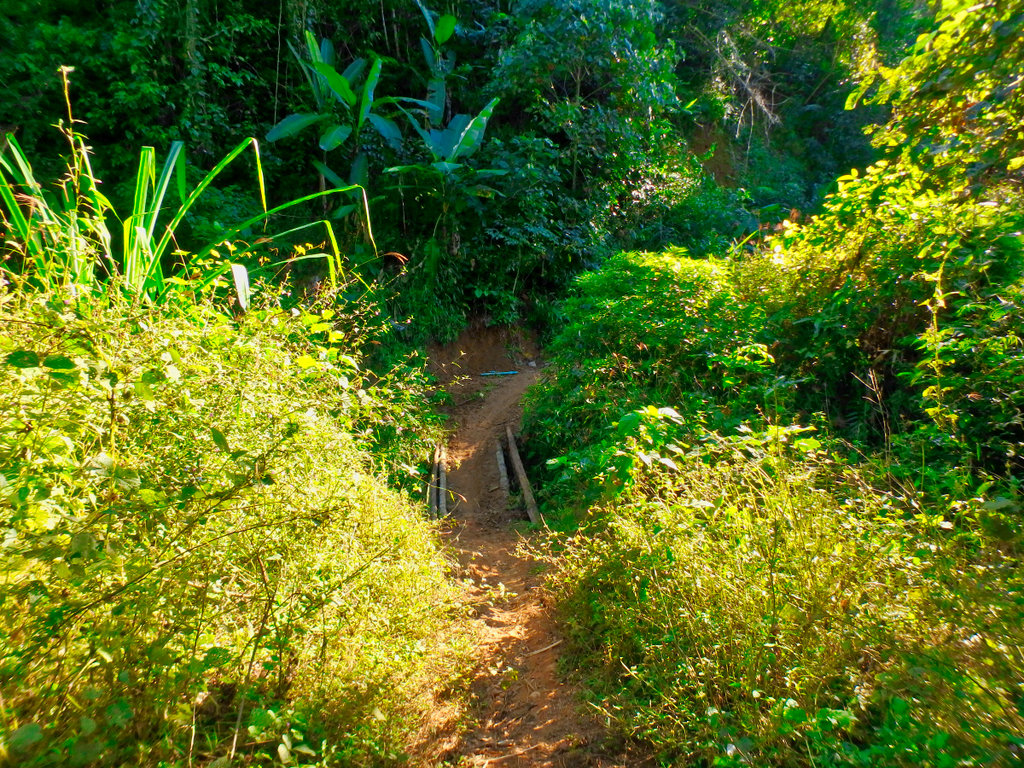 Beautiful forest section.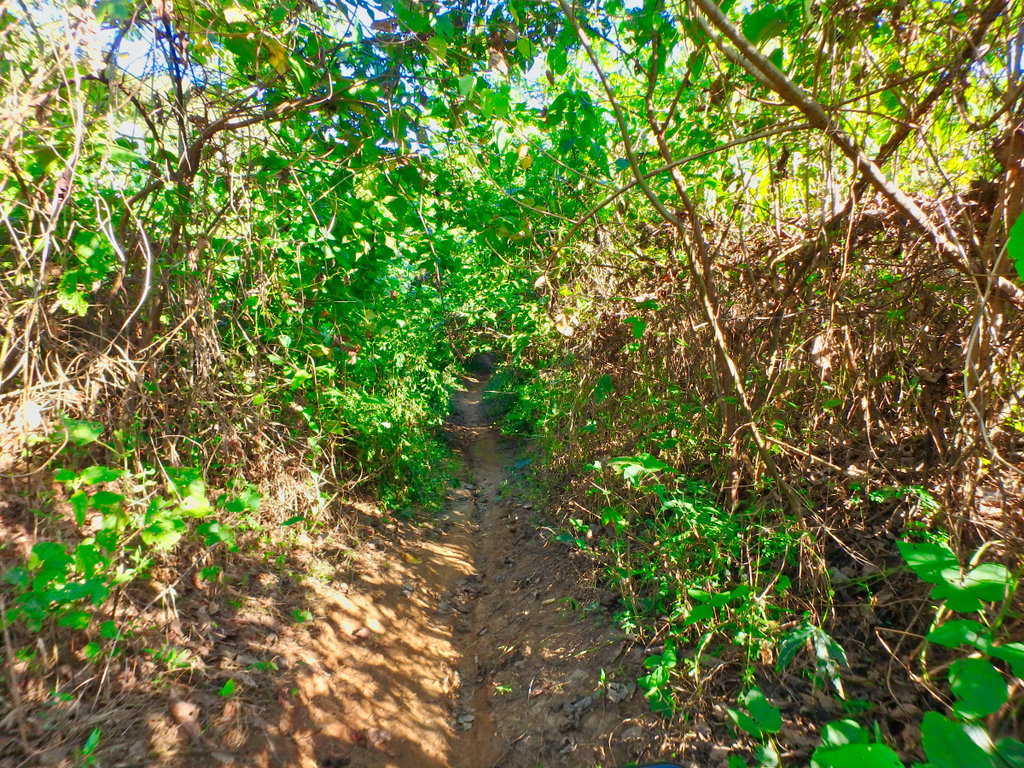 Unmarked village.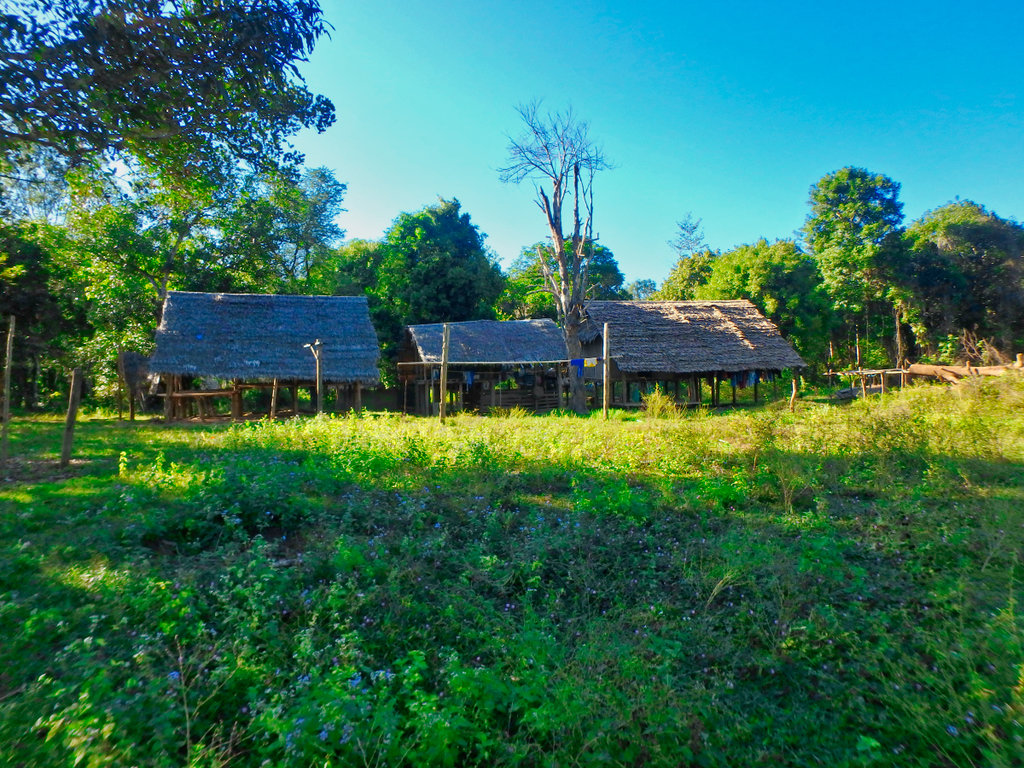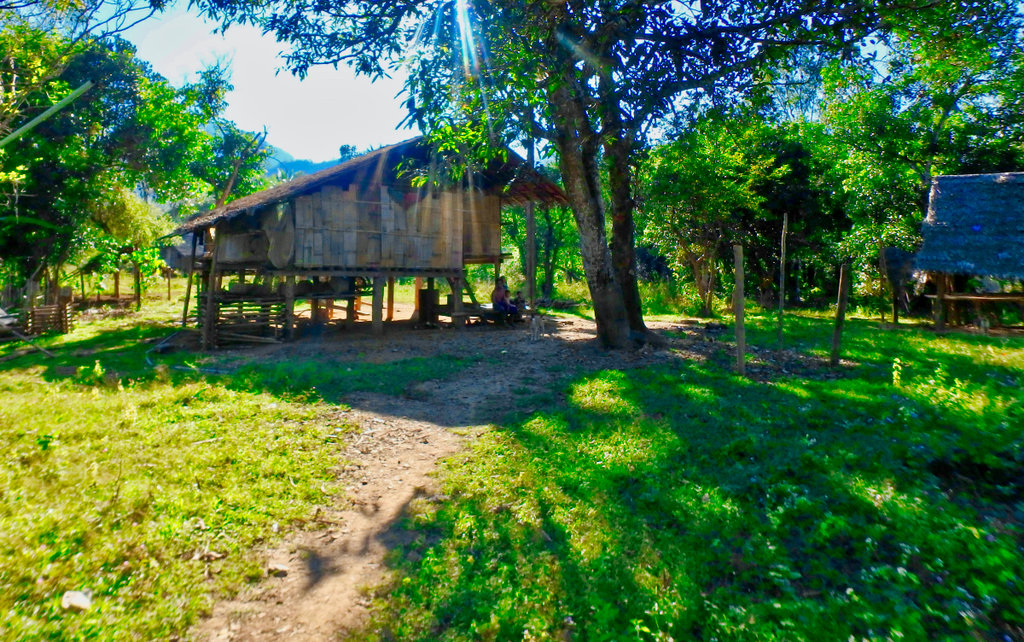 This was lovely riding along through the forest.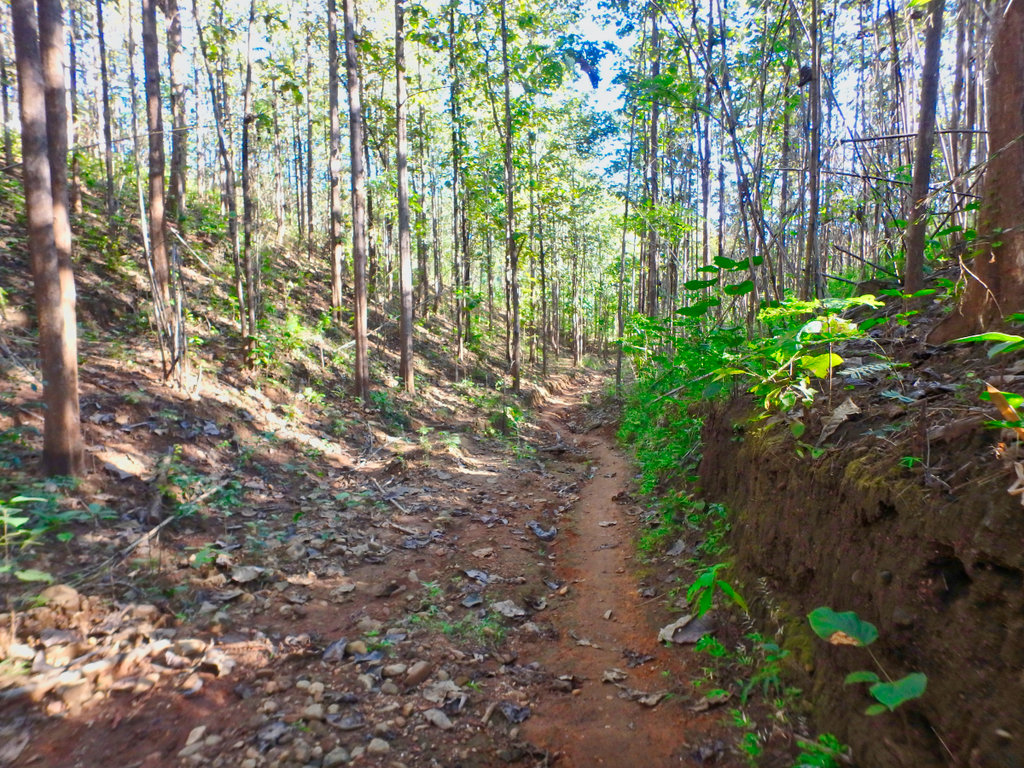 Things are going great and I'm making good time.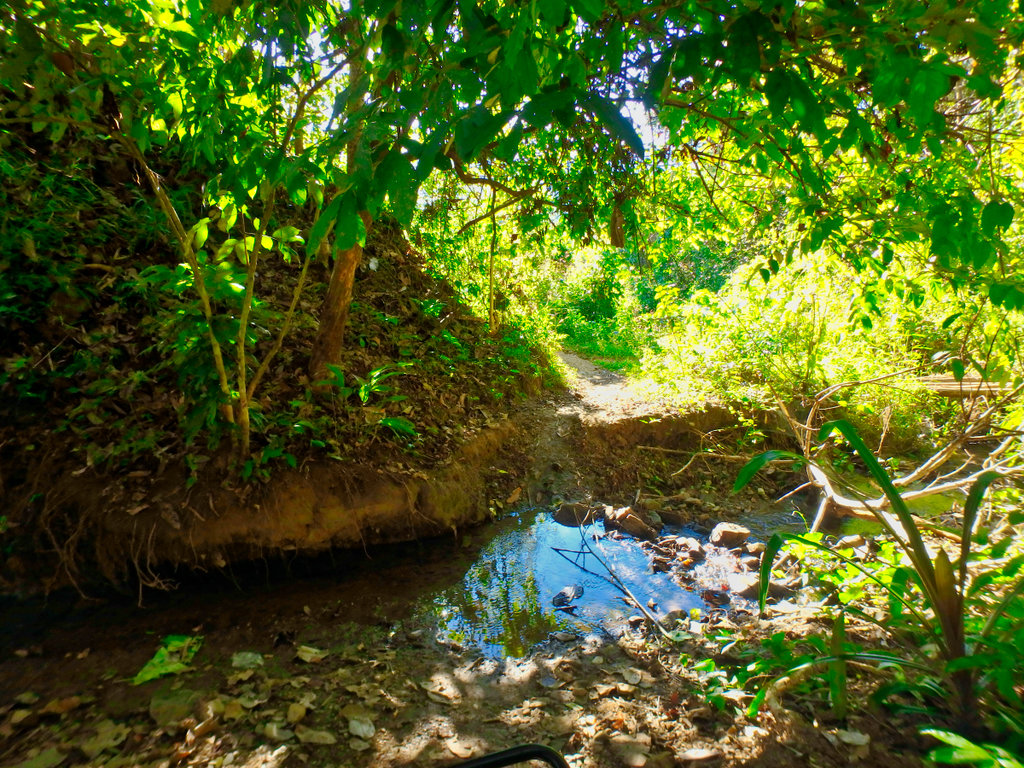 Until this.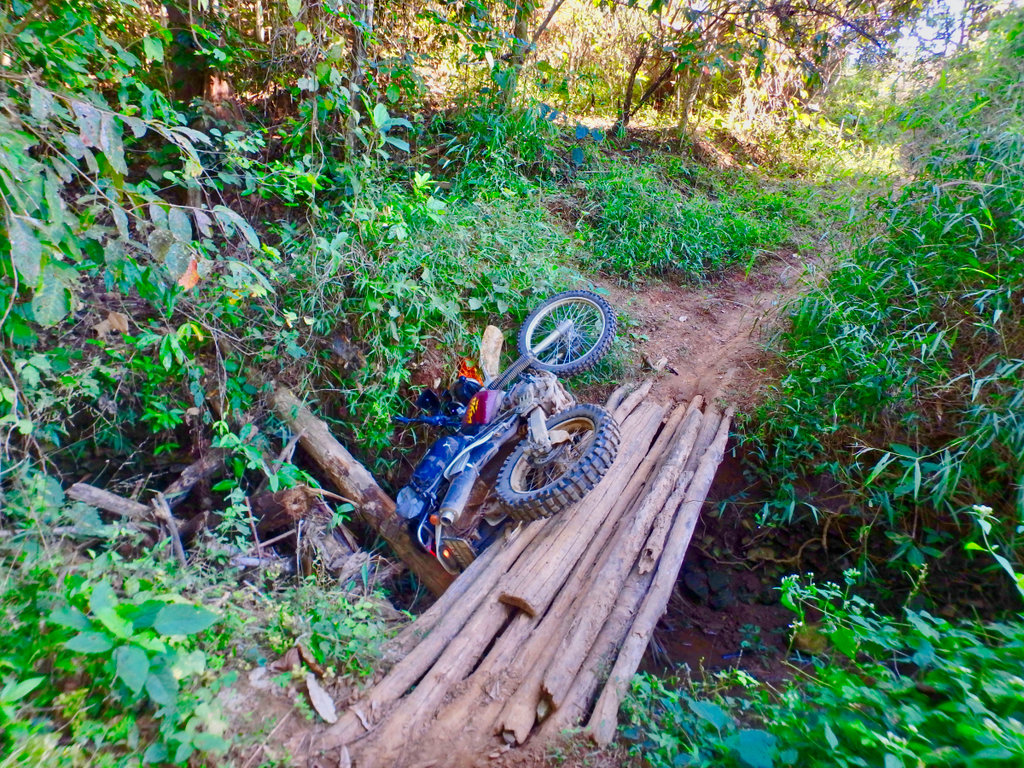 There was a smaller log in the middle of the bridge that spat out as I crossed causing the bike to lurch going at speed I hit the bank with a thump and ended upside down in the stream hitting my back and shoulder on the large log under the bike.
Being a carbby bike it was leaking gas through the breather pipes I tried to haul it up but it was not going to happen, walked around shouting for help to no avail. Nothing else for it but to remove the bridge and let the bike drop in the stream and hopefully ride it out, my shoulder was hurting like hell (turned out i had dislocated it) but i had to get out.
After a lot of pushing and pulling the bike was in the stream and i managed to wrestle the bike out and back on the track, this next bit was not much fun being steep and water running down was all i could do to get through to open ground for a breather.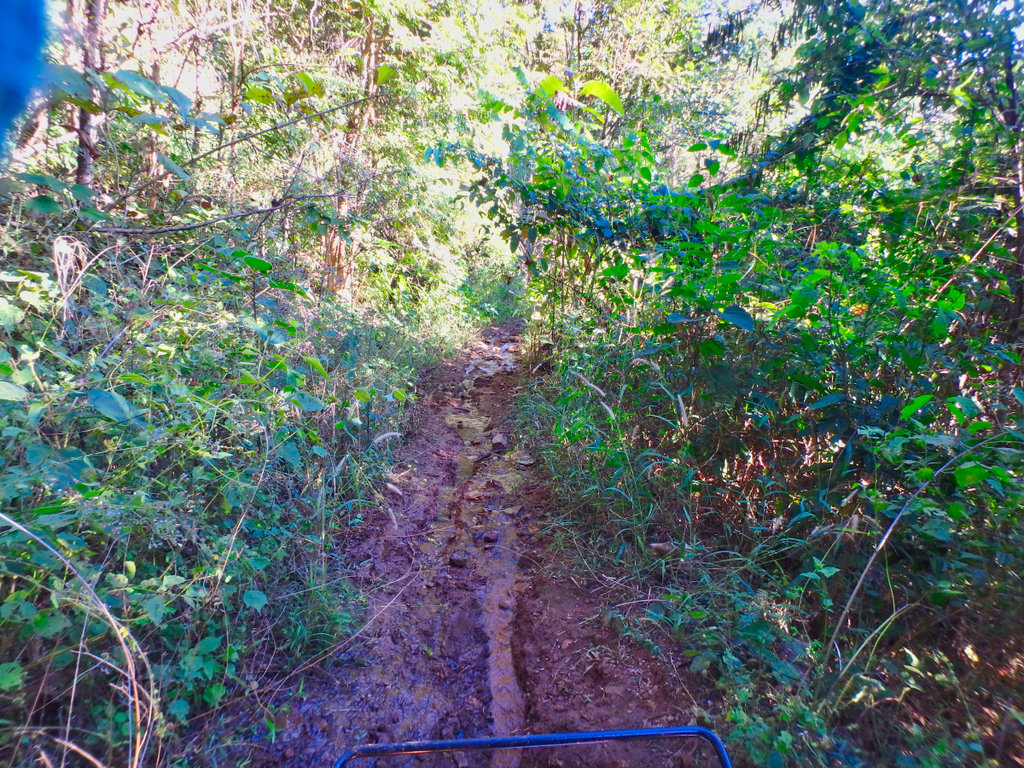 Came to another Refugee village and needed gas as most of it had gone in the stream, a couple of litres and a few red bulls and i was off.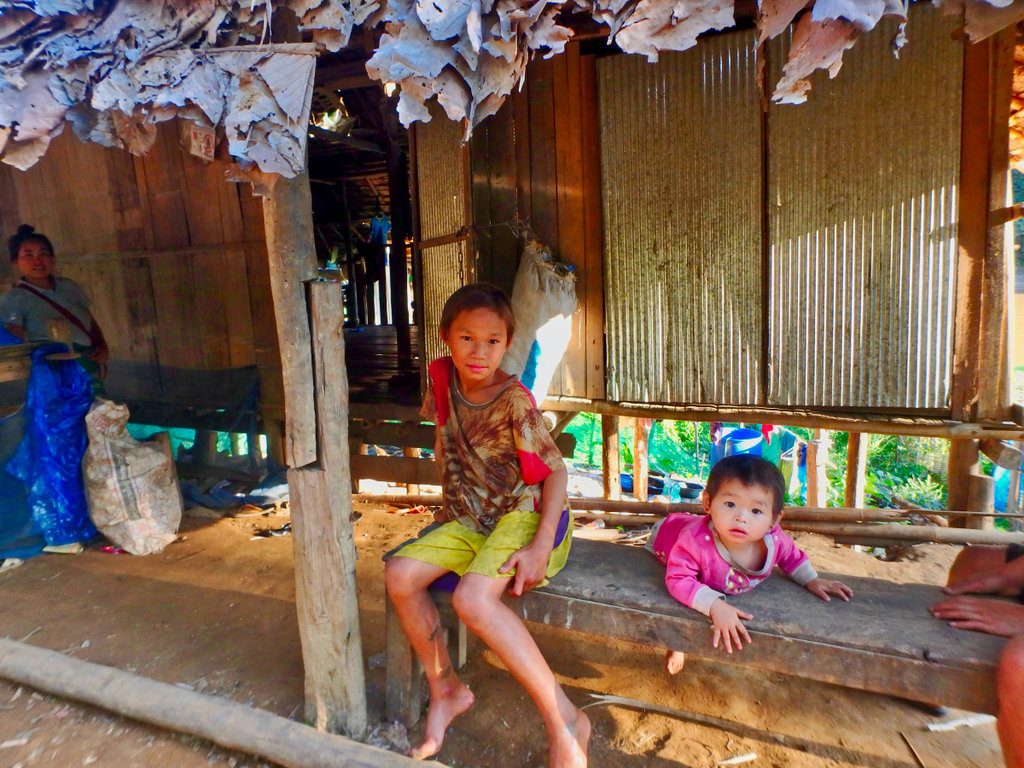 This was one of the larger villages, you can't help but feel sorry for these poor people.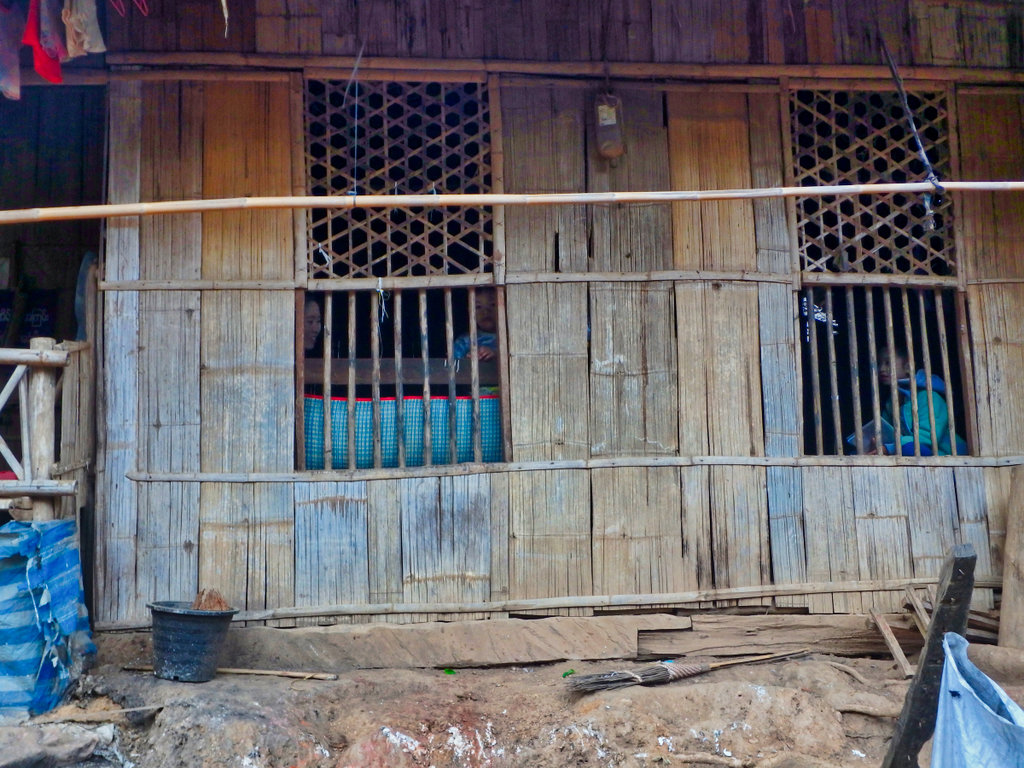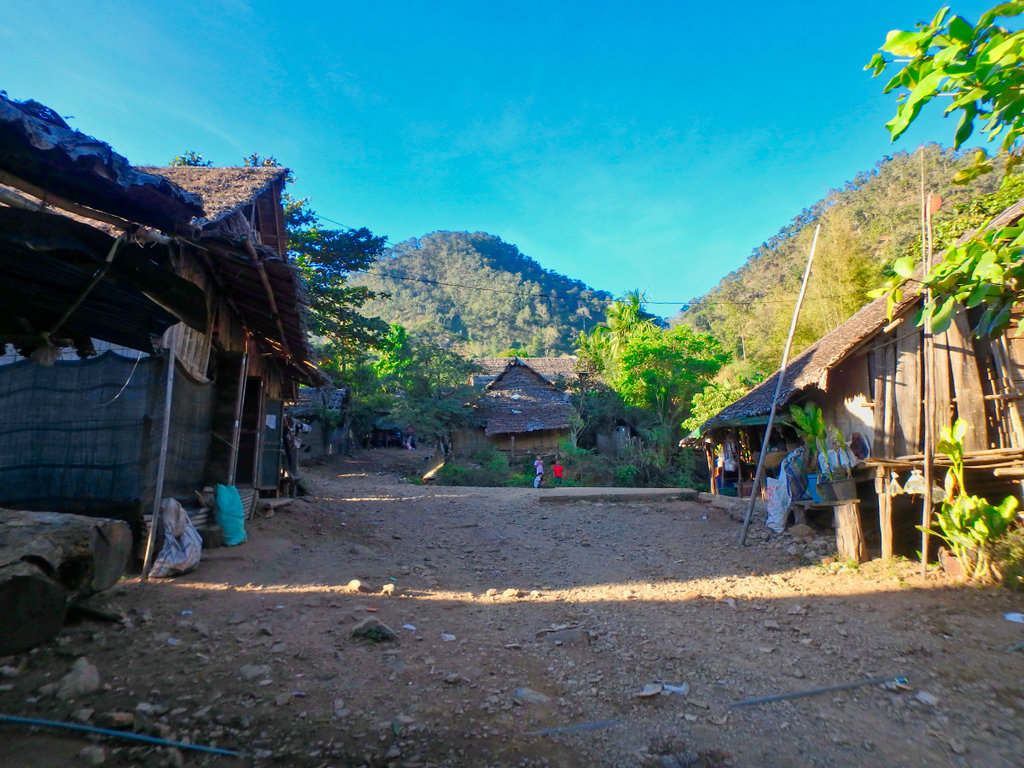 The community centre and fire station.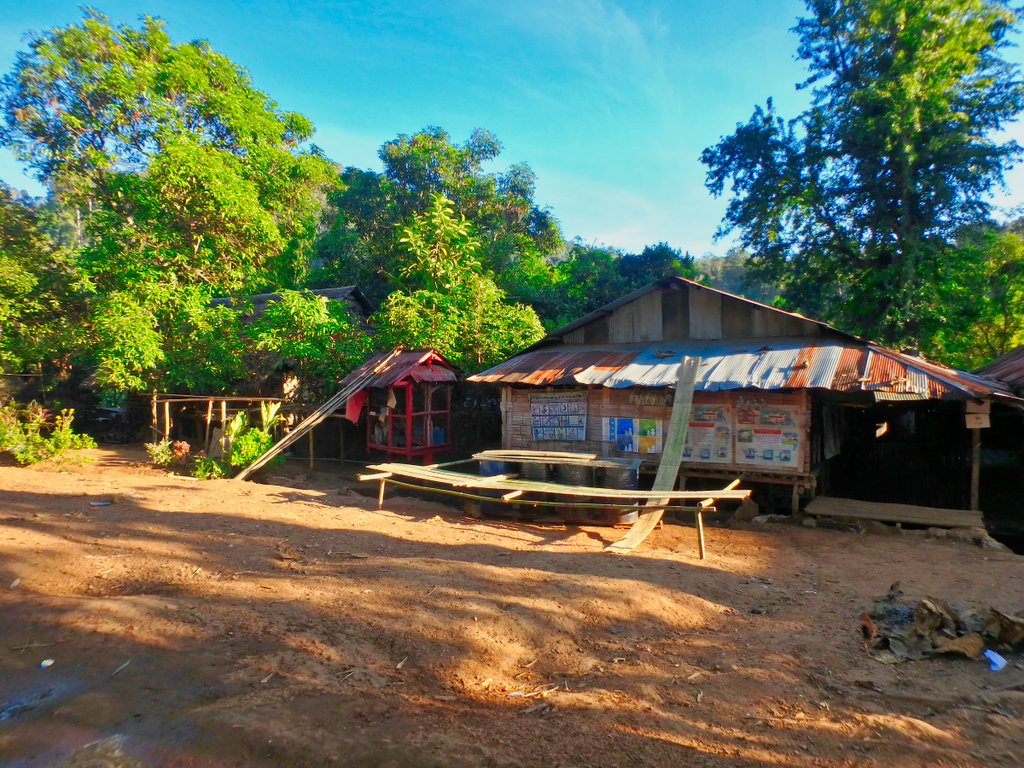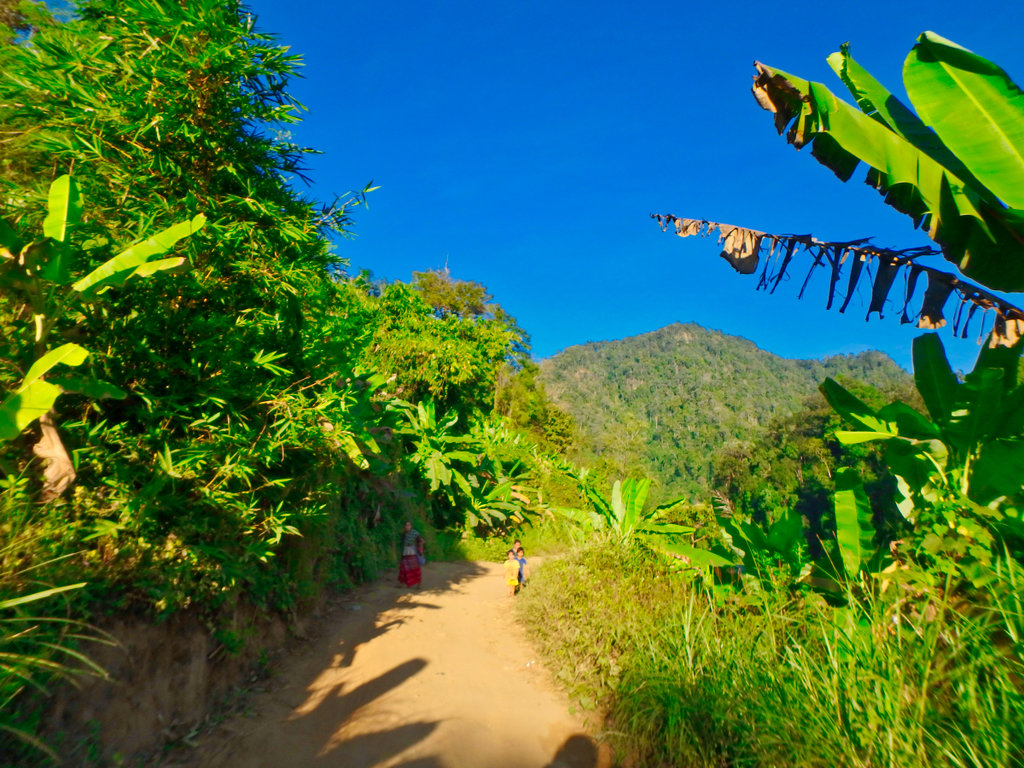 What a beautiful location.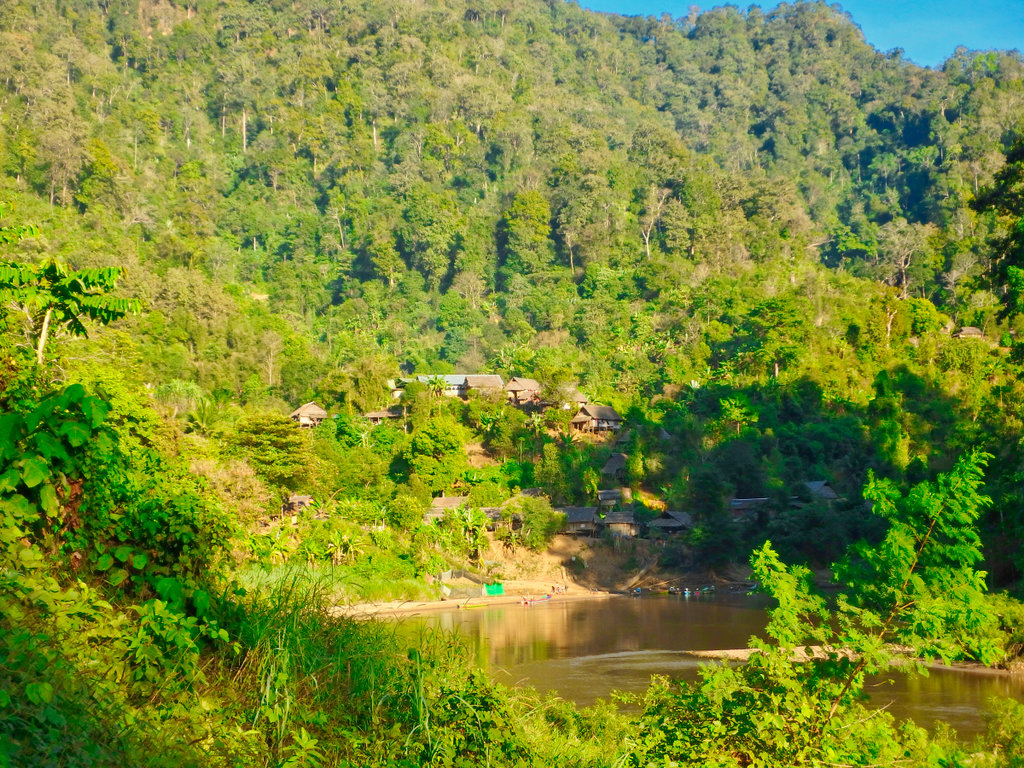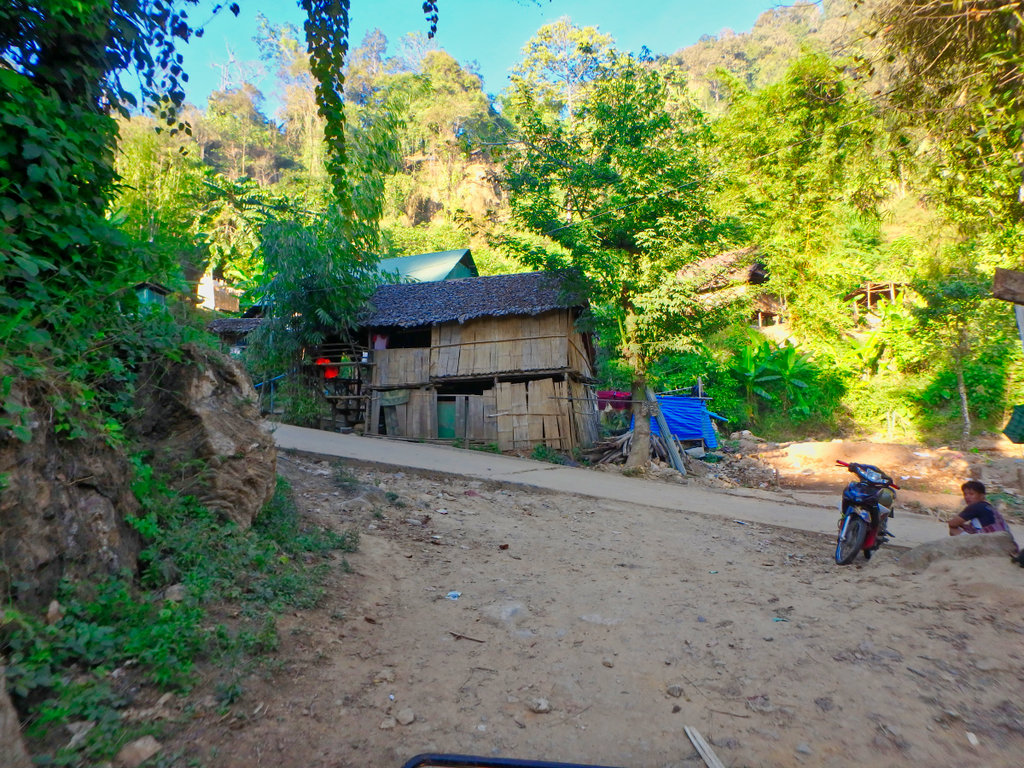 Happy smiling faces everywhere, but no time to stop darkness was upon me.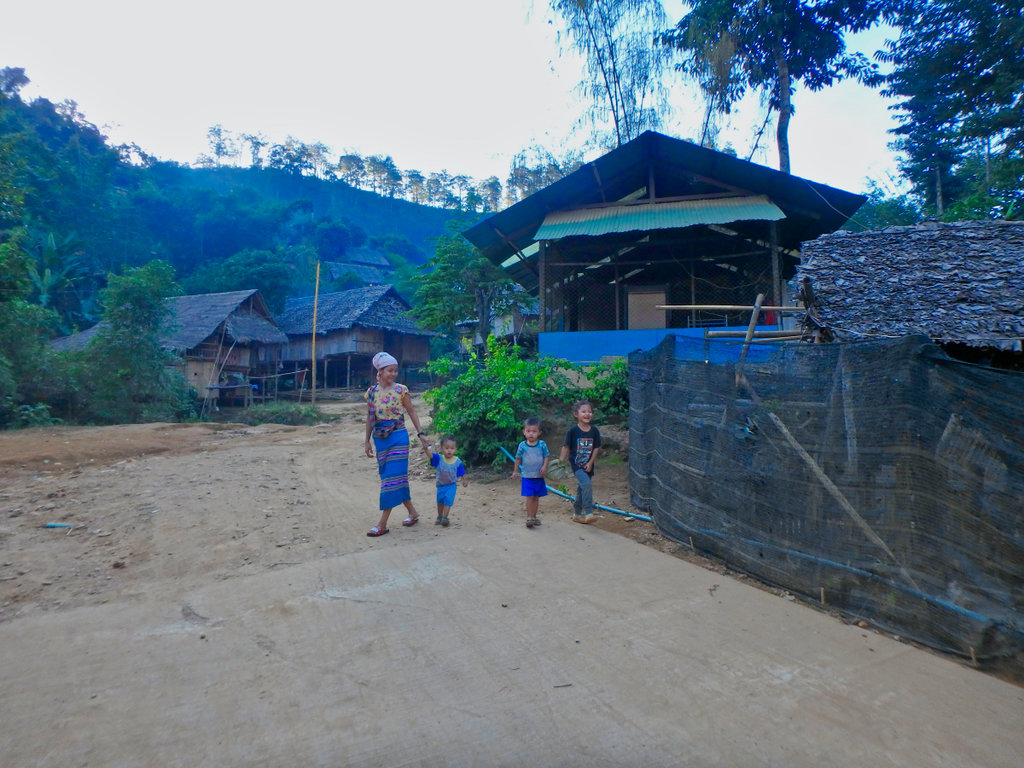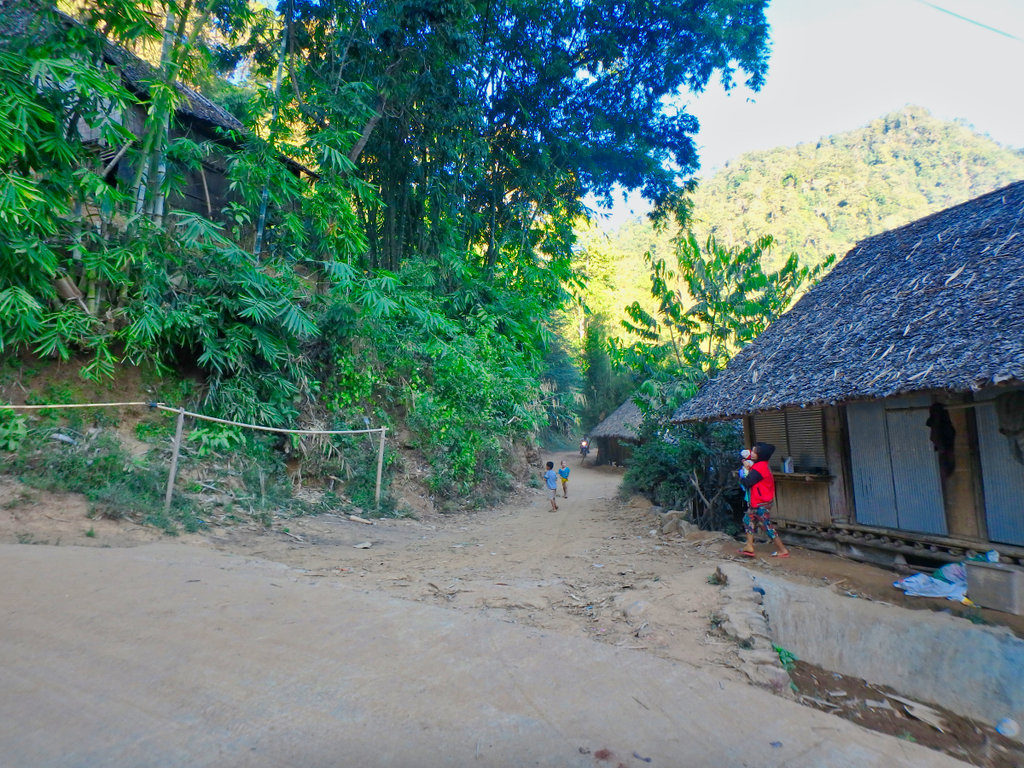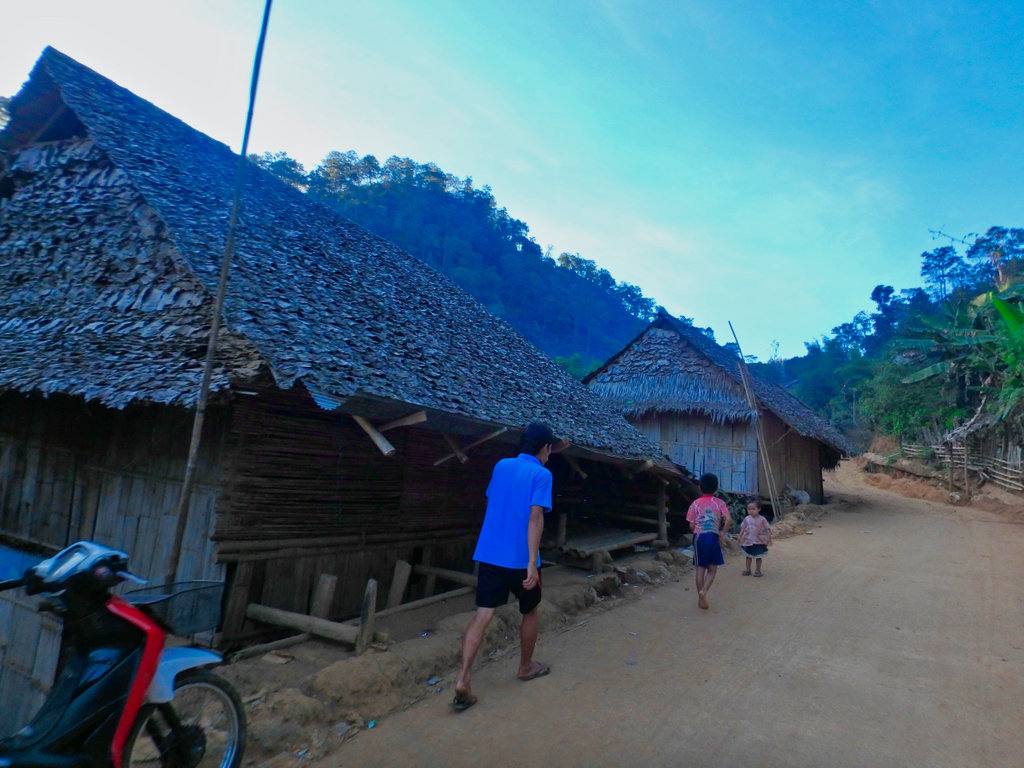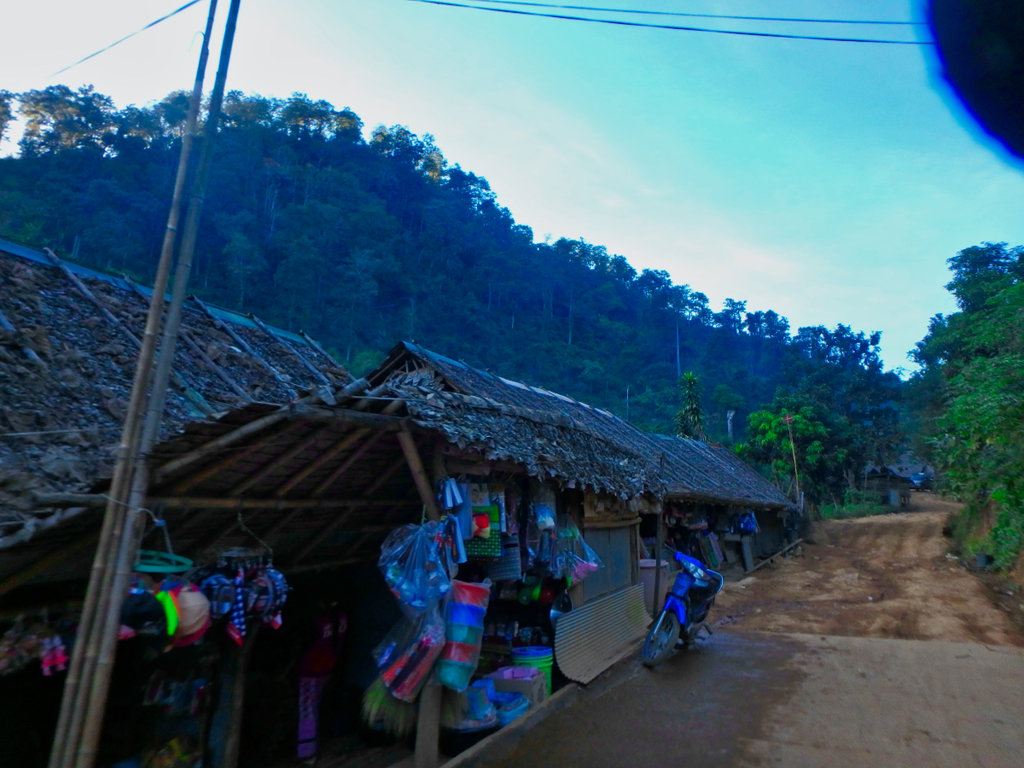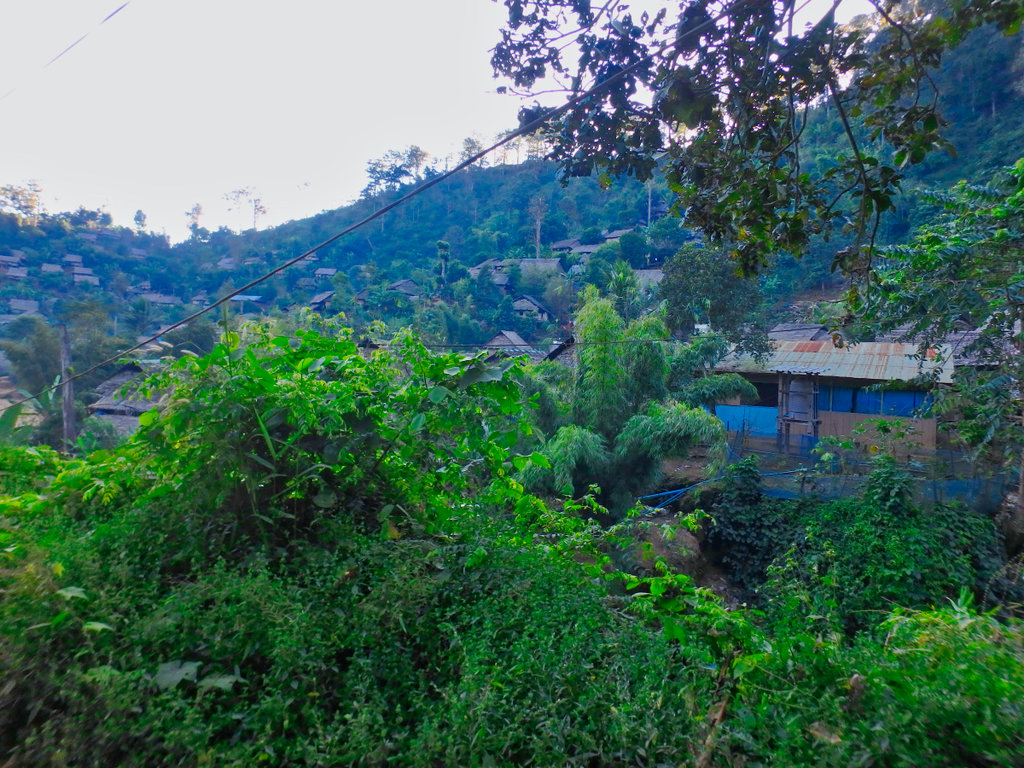 Interesting posters about child birth at home.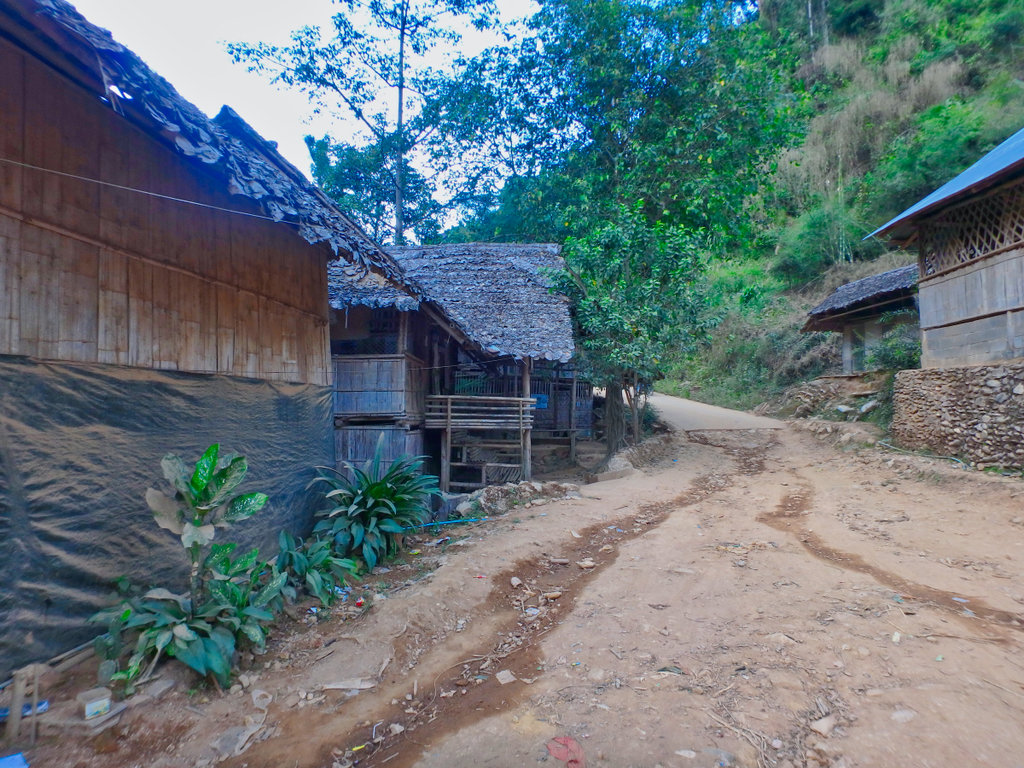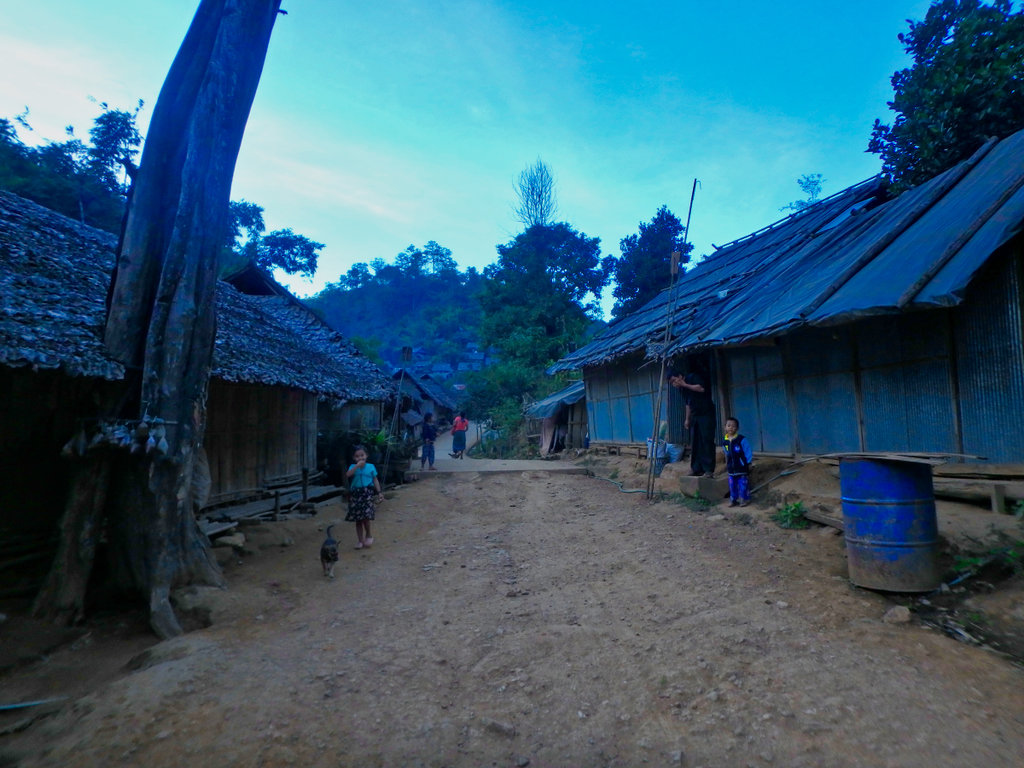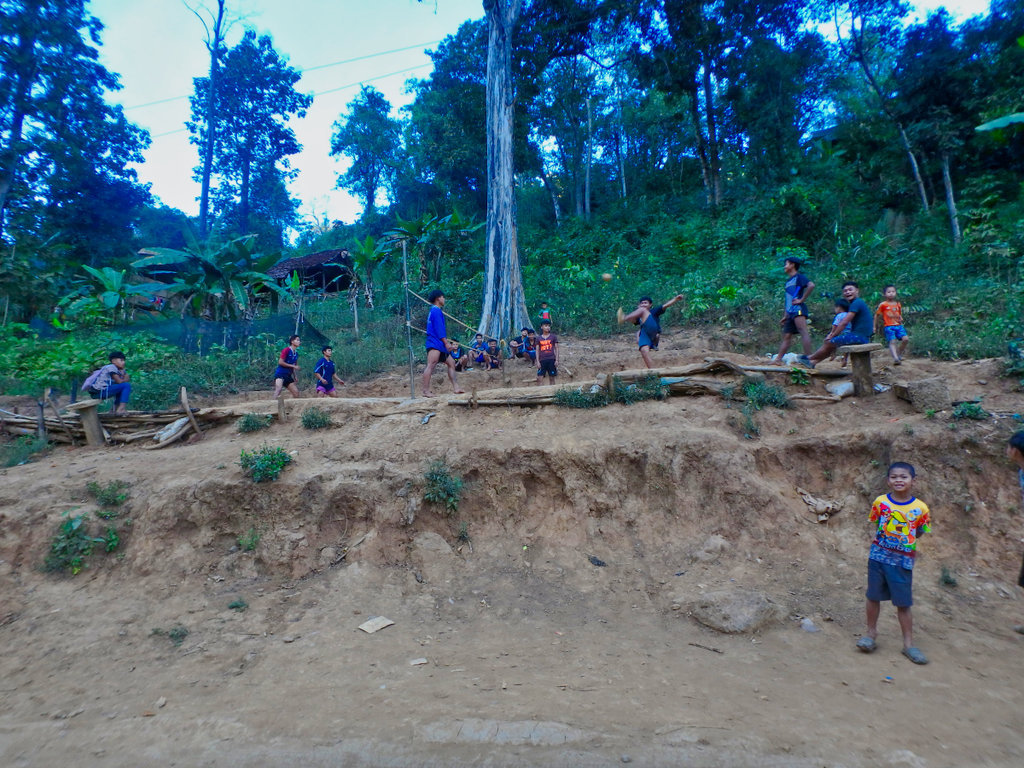 Funny as it was late in the day i didn't see one army guard at the checkpoints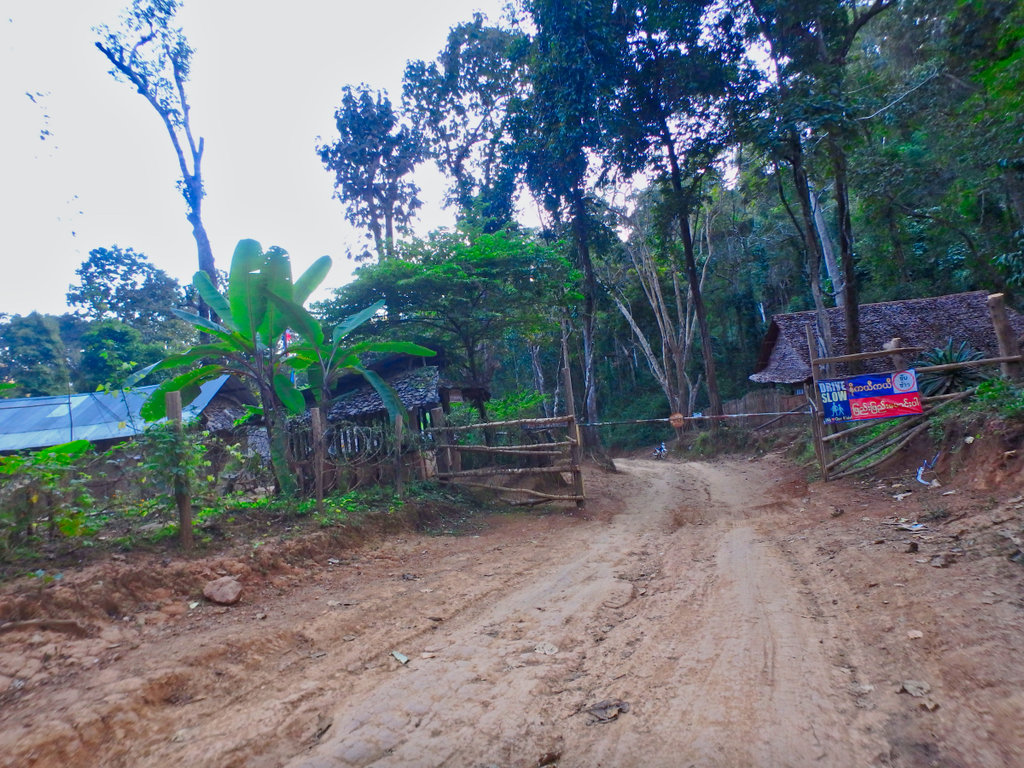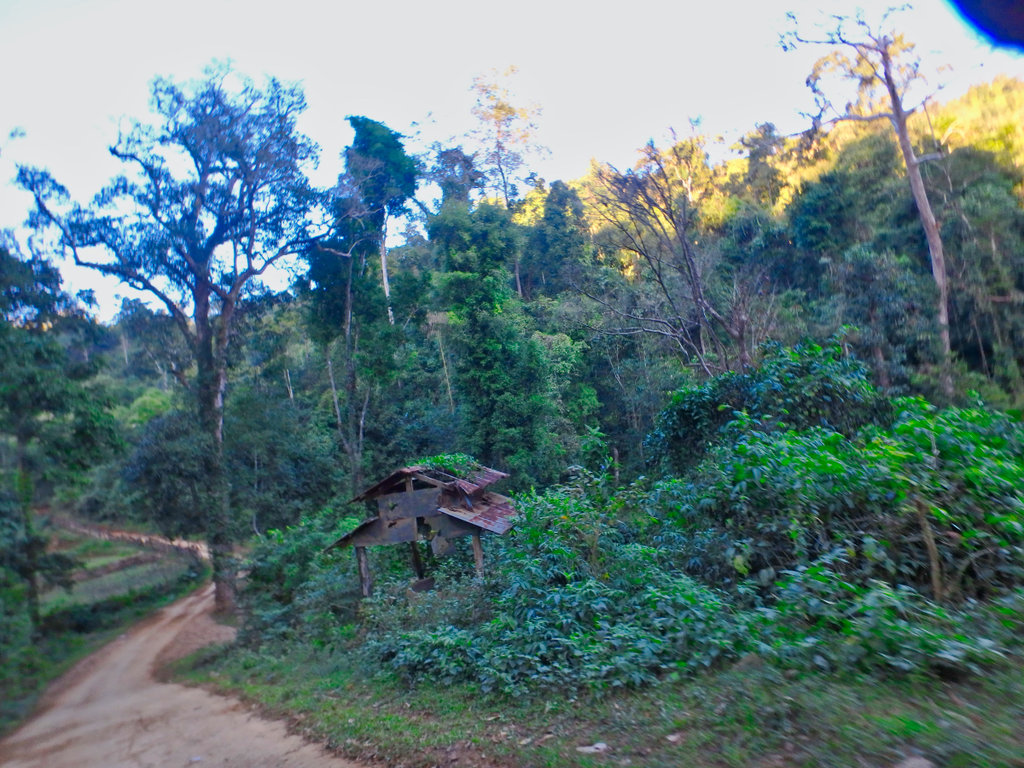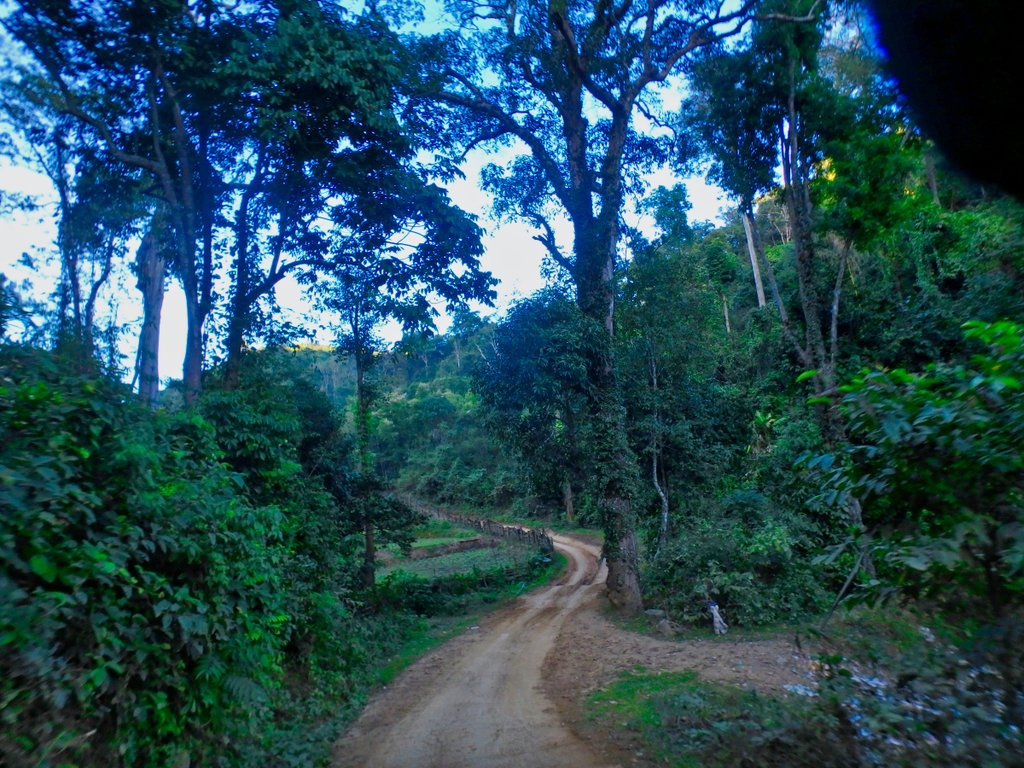 These kids very proud of there creations made from gabage.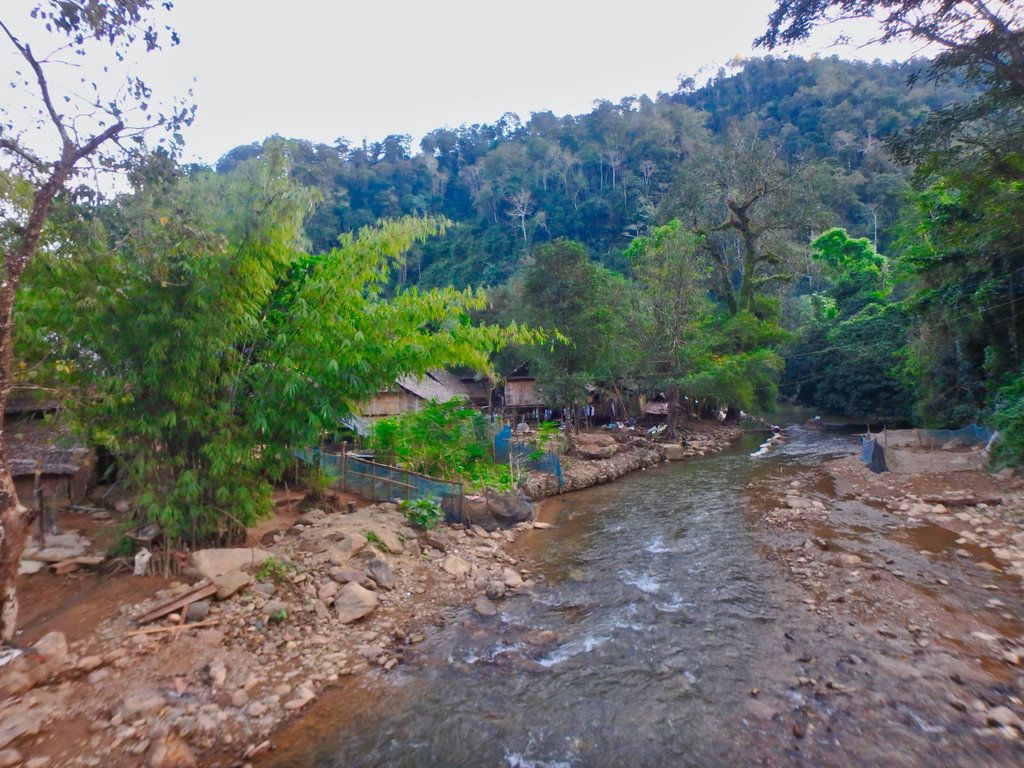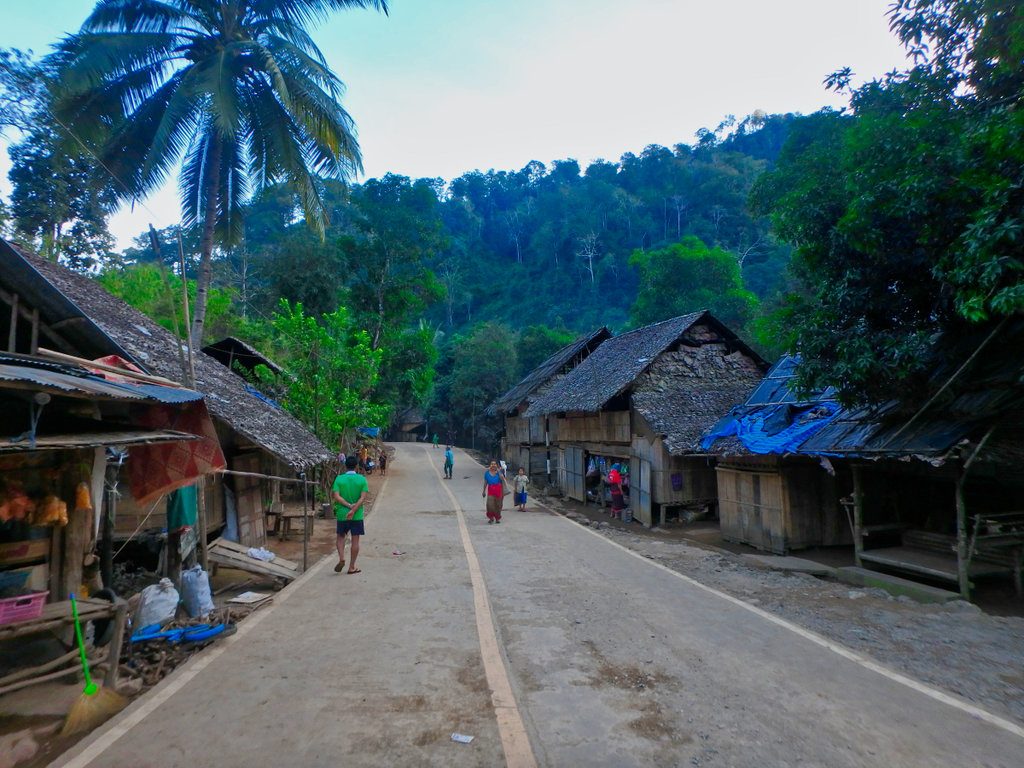 Happy smiling people despite their conditions.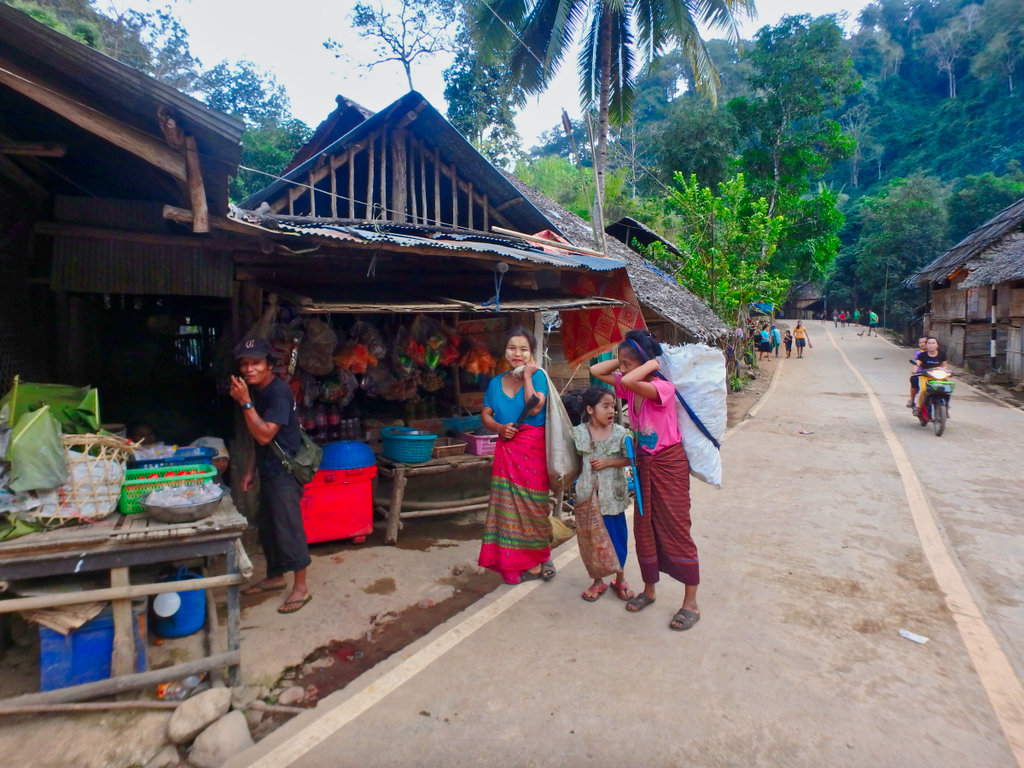 From here it was as fast as i could back to Mae Sariang, reaching town in darkness for a well beer or two, it had been a great day.