Joined

Aug 13, 2013
Location
Bikes

Kawasaki KLX150, Honda Vario
In late 2016 I did a trip with a mate through eastern Indonesia. We took off from Kuta, Lombok and a few days later rocked up to Hu'u Beach in east Sumbawa. It was there that I saw my football team, the Western Bulldogs, win their way into their first Grand Final since 1961.
So, I turned around to next day to go back to Australia to see the Final while Daryl continued east. We won the Final. It was epic. I took my daughter to the game. 55 years is a long time to wait to see your team win the Premiership!
I returned to Lombok after a week and jumped on the bike again. I caught up with Daryl 82 hours later at a great spot 25km east of Maumere - Sunset Cottages at Waiterang Beach.
After a couple of days we continued on to Larantuka and then to Lembata, Alor and Kupang Timor.
I was running short of time on my visa so took off for Savu on a ferry. Daryl stayed in Timor. I then went to Sumba. In the meantime Daryl caught a ferry to Aimere on Flores and I crossed Sumba to Waikelo where I had to wait 2 days for a ferry to Sape in east Sumbawa. There I waited a day for Daryl to show up on the ferry from Labuhanbajo which he duly did. We then completed the ride back to Kuta. It was a great ride. I think we made 18 ferry crossings between us on that trip.
Here are a few photos. Actually the photos will go up later when I get a decent internet connection cos at the moment it's taking about 10 minutes to up load one image. That's Australia for you. Telstra - effing useless!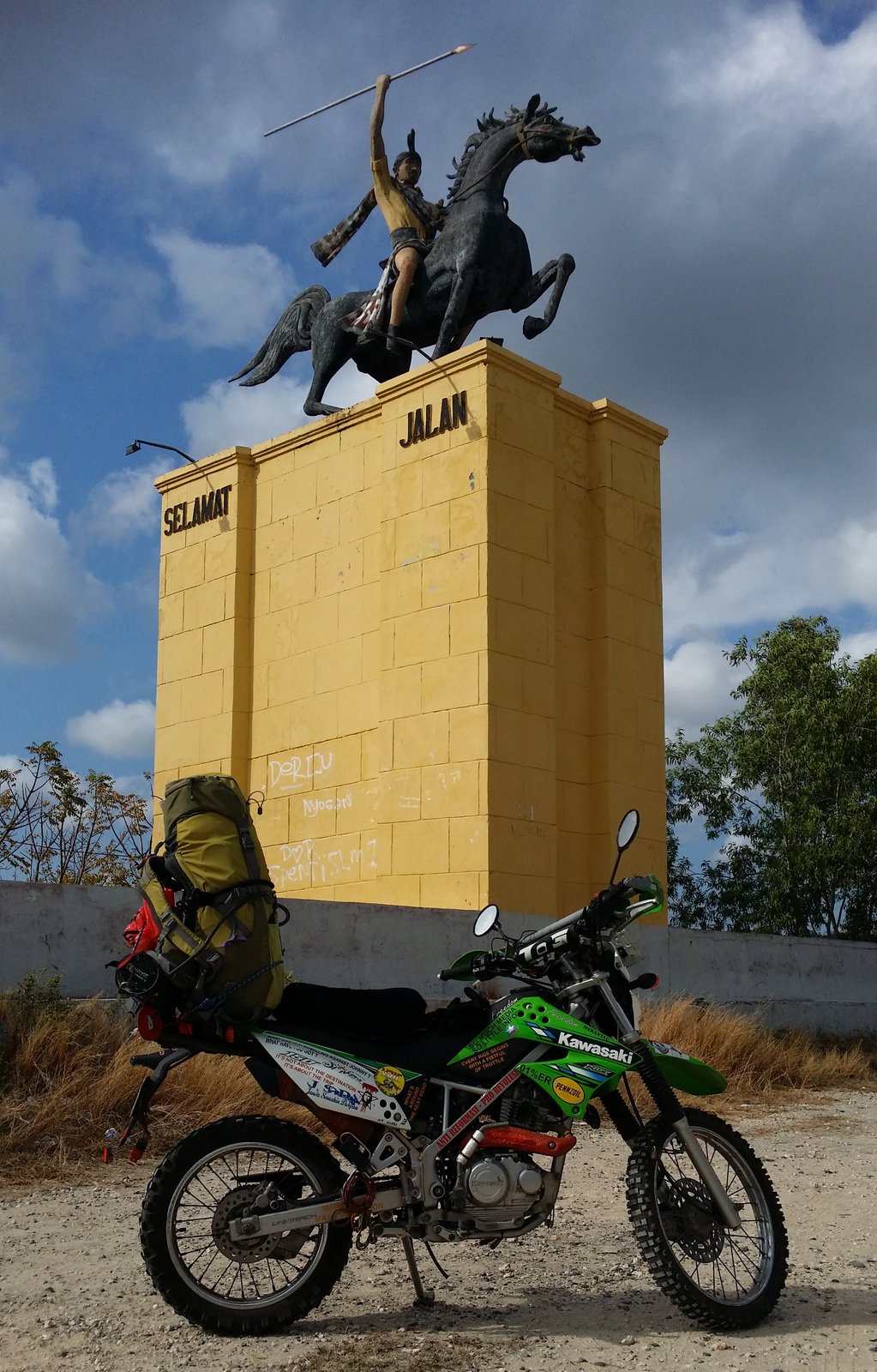 Last edited by a moderator: