Senior Member
Staff member
Joined

Aug 15, 2012
Bikes

KTM 613 EXC, BMW R90S & Dakar, MZ250, Norton 16H, Honda - 500 Fs & Xs, DRZs, XLs XRs CRFs CT110s etc
When we bought Rider's Corner, Tum and I decided to take on some of the bikes too. Not all... but we wanted some of the more experienced XRs, XLs, CRFs, CB500s, DRZs, etc for the hire fleet to go with the new bikes we were adding. But I also wanted the BMW 650 Dakar in the hire fleet. I had one of the original 650 Funduros and I always enjoyed riding it on shorter day rides... and I reckon the Dakar will be good for local work here.... and maybe even joining the DRZs for Laos work, so I took it on, despite it having sat for many years.
First task was to see if it would turn over. We attached a battery... and success. The bike has 75,000 km on it... but my Funduro was still running fine with well over 100,000 on it when I sold it to my then neighbour.
So - it was a pretty forlorn sight - rusty chain, leaking forks, etc. Now that we've got additional staff on, we're making real progress with the project bikes (another DRZ, the Yammie WR, and the Dakar). Some may know Deere - he's worked here in the old days. We're glad to have him back. Together, we've cleaned the treacle out of the fuel tank and are coming up with a list of things we need. We've deleted stacks of post-factory farkles that don't do much except add weight. Who the hell needs to carry an extra litre of fuel in Asia - etc?
So, with a rental bike about to go to Laos again, we wanted to refresh it's forks seals first (among other prep work). It was out with the DRZ forks, out with the Dakar forks and off we went to Nung, at Hang Dong. I liked Nung's approach when he did some upgrade work to the Rider's Corner 4x4 - which, I should mention - is available to the riding community here if you get stuck. A biker in need and all that. If you get stuck somewhere, I can't promise... but we will try to help if humanly possible. 061 650 6991.
Back to the forks.... Nung posted some photos of the work. He's polished all four legs on the lathe. Dealt with some damage. Installed the seals. All good. All back in the bike in record short time. Here's some of his photos - mixed BMW and Suzuki forks. He also posted video of the lathe work.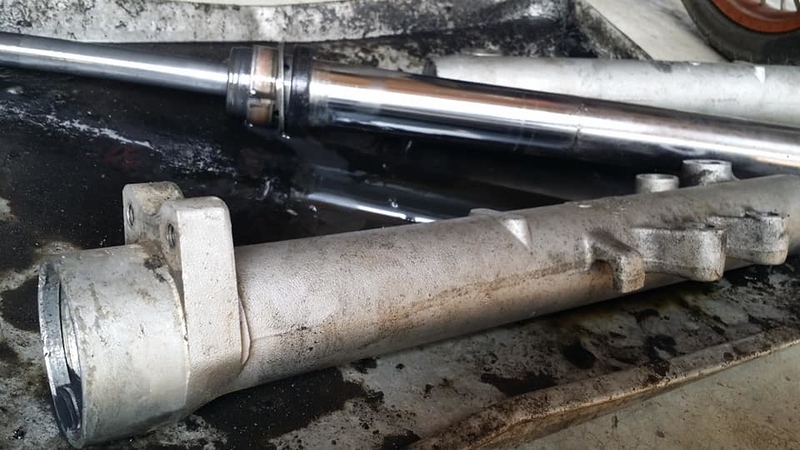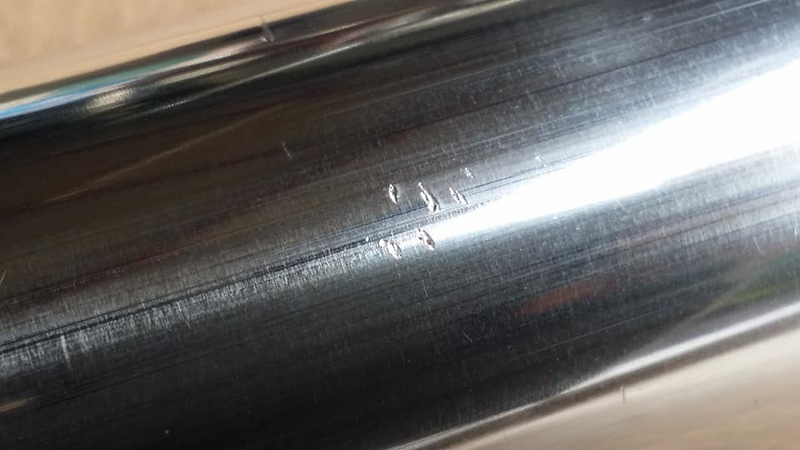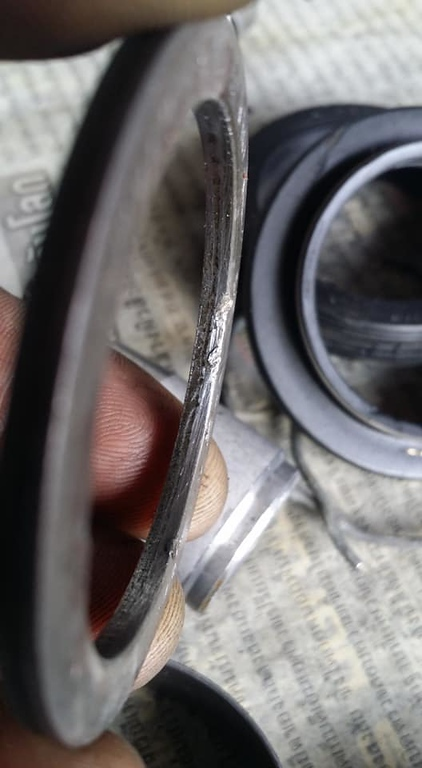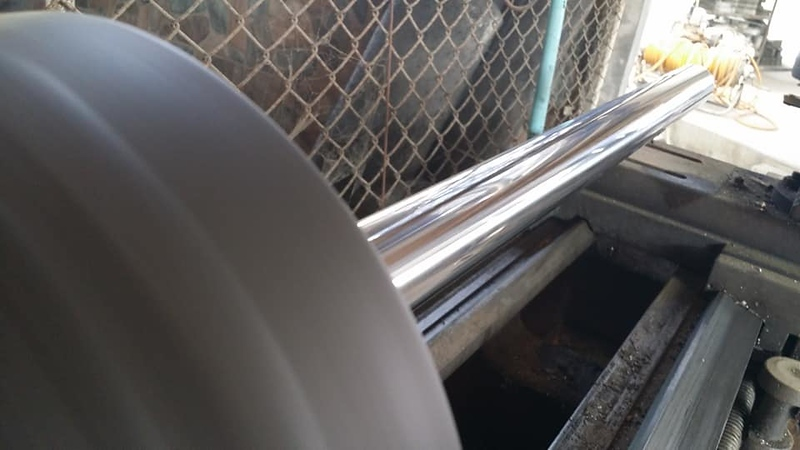 DRZ forks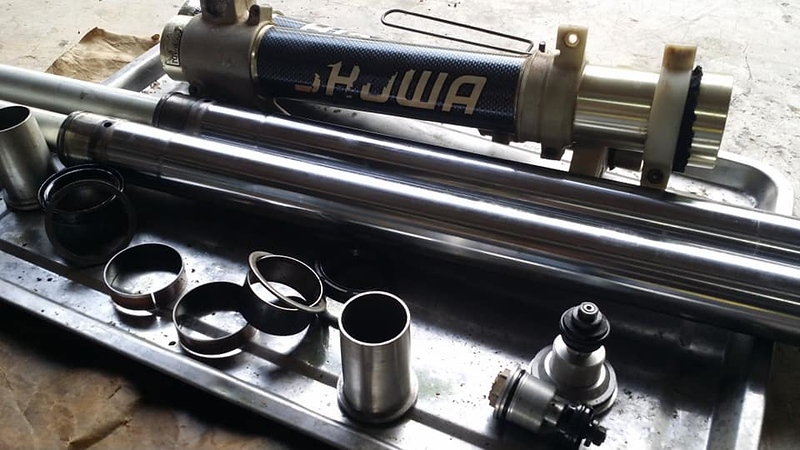 I think he did a great job. Price was reasonable. I provided the Suzuki seals, he provided the BMW seals... so I couldn't really say what it costs for each bike, but I've got no complaints about the price or the service.