Senior Member
Staff member
Joined

Aug 15, 2012
Bikes

KTM 950SER & EXC, BMW R90S & Dakar, MZ250, BSA B33, Norton 16H, Honda - 500 Fs & X, DRZs, XLs XRs CRFs CT110s etc
This seems to be turning into an annual ride for the Ulysses Club, Thailand. We did it at the same time last year... and it was worth it both times.
A few of our regular riders were away on a ride to the east, but eight of us set off from Rider's Corner spot on 8am and we picked up Alvaro at the PTT on the 1001, before diverting onto our preferred canal route (4034) and meeting Adam at the junction with the 1001. A brisk, clear run was had as far as the first leg stretch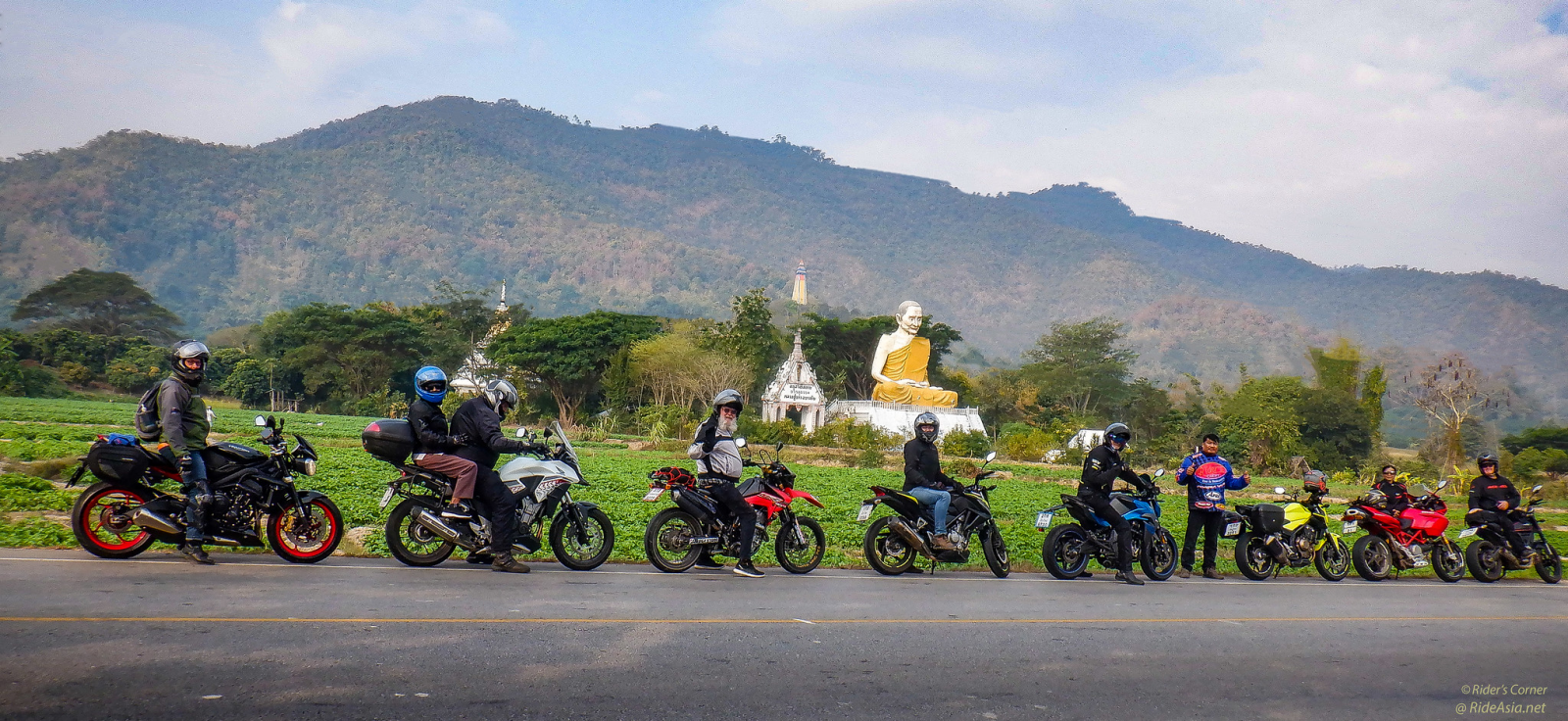 Then on to Phrao for another stretch and to let the CRF top up for the long leg of the ride. Looking at the lineup, front to back - Ducati Scrambler, Ducati Multistrada 1100S, Honda 500F, CF 650, Honda 300, CRF 250 Motard, Honda 500X and Triumph 675.
I'd made some changes to the ergo setup on the Multi - and it was great to test them out. I hadn't had the red horse out of the stable since late November because of a wrist injury - riding too many different bikes not set up for my size had damaged my left thumb, so I'd taken to riding the Forza while that healed. I set the bars on the Multi a lot further forward for this trip - to get a straight line from my elbow down through my wrist to the levers. I was happy with it and pain free - and relaxed on the bars. A lot quicker through the tight stuff on the 1346 as a result. I put my head down to try and get a gap for some photos... but didn't quite make it far enough ahead to get a good hiding spot - and half the riders hit the brakes rather than powering around the corners.
Oh well... I got a couple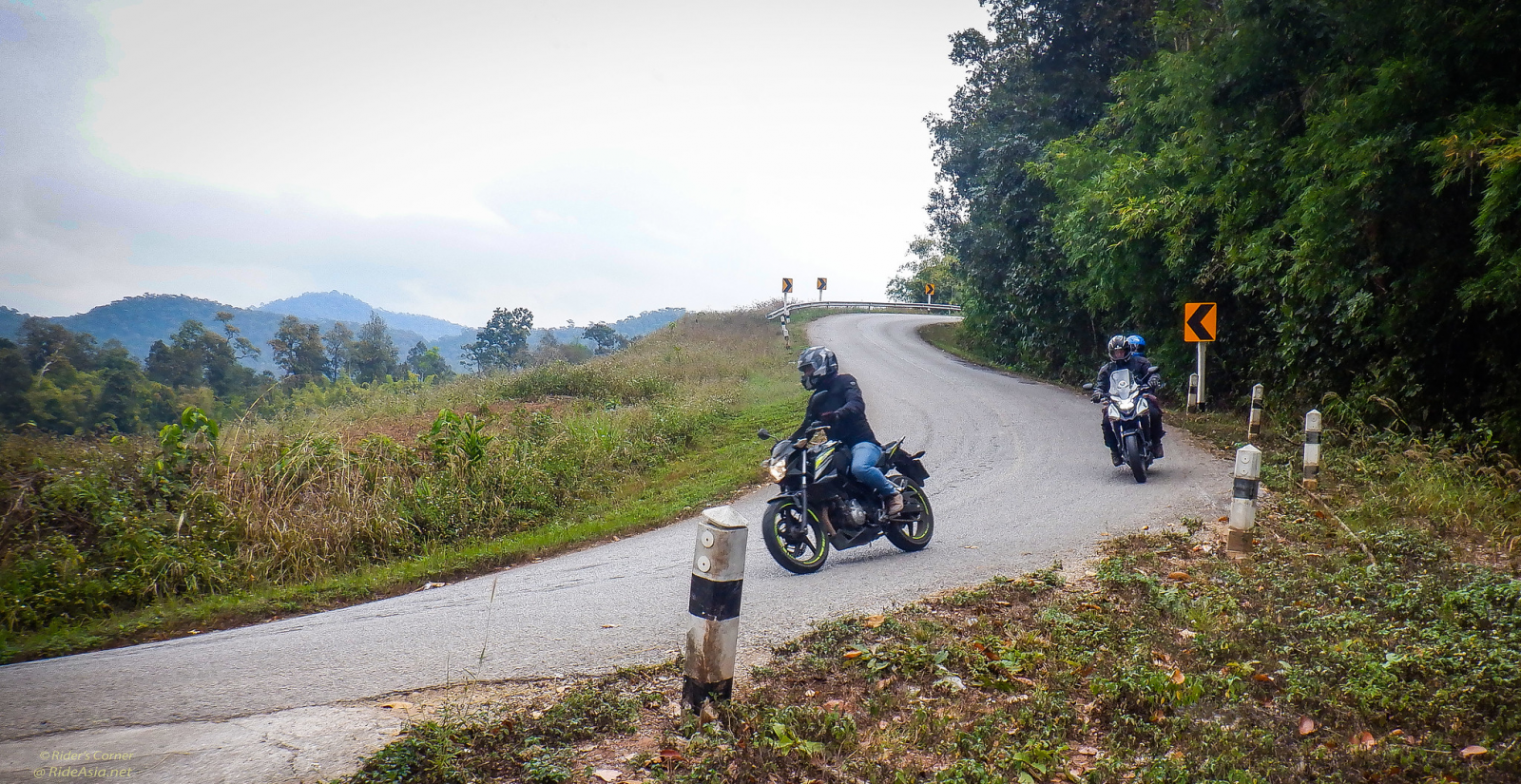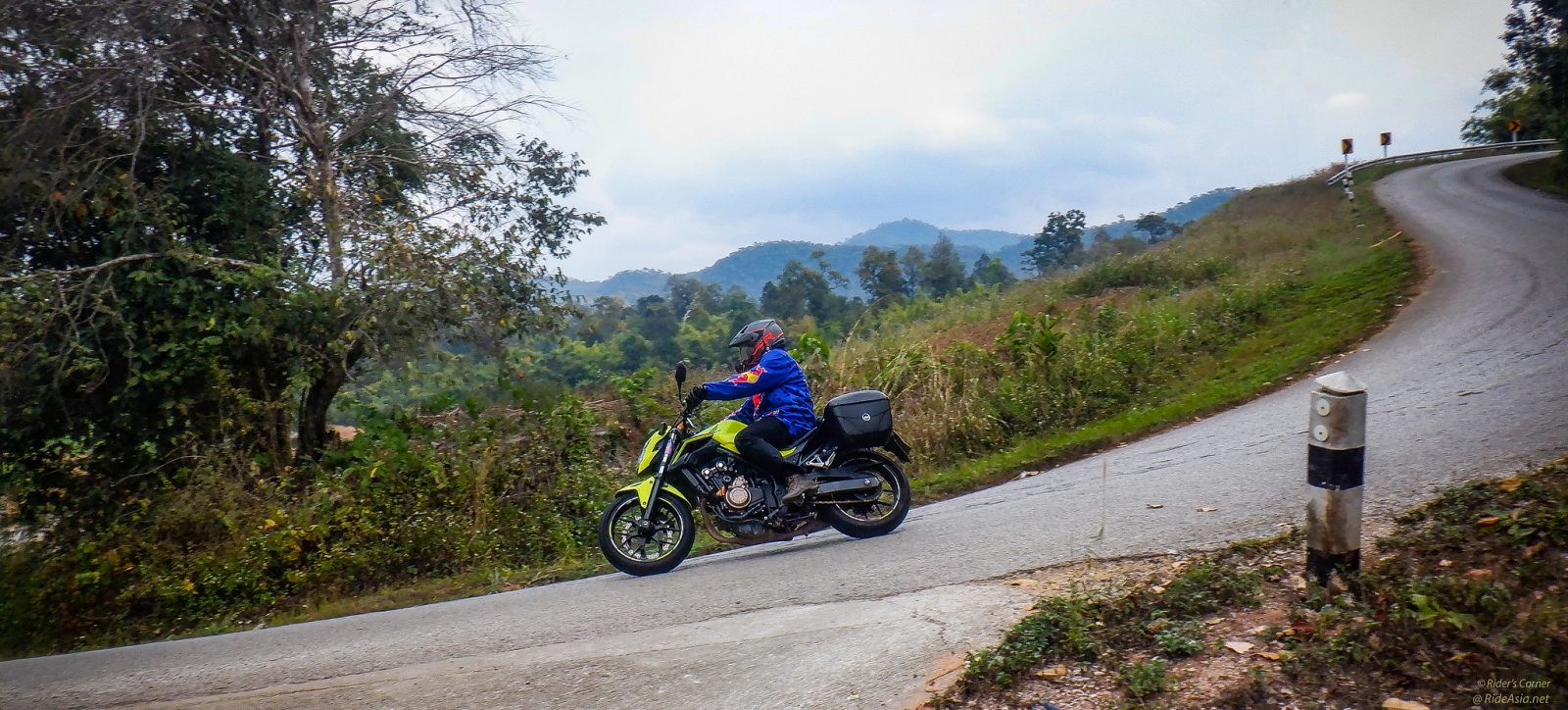 One more stop on the 107 for a quick coffee and it was off up the 1249. I've done this road on the Forza... and it was down to 25 kph for a lot of it, so it was nice to be doing it again on the red horse.
This time, Deere had shot off ahead and grabbed some footage of us going up the hill.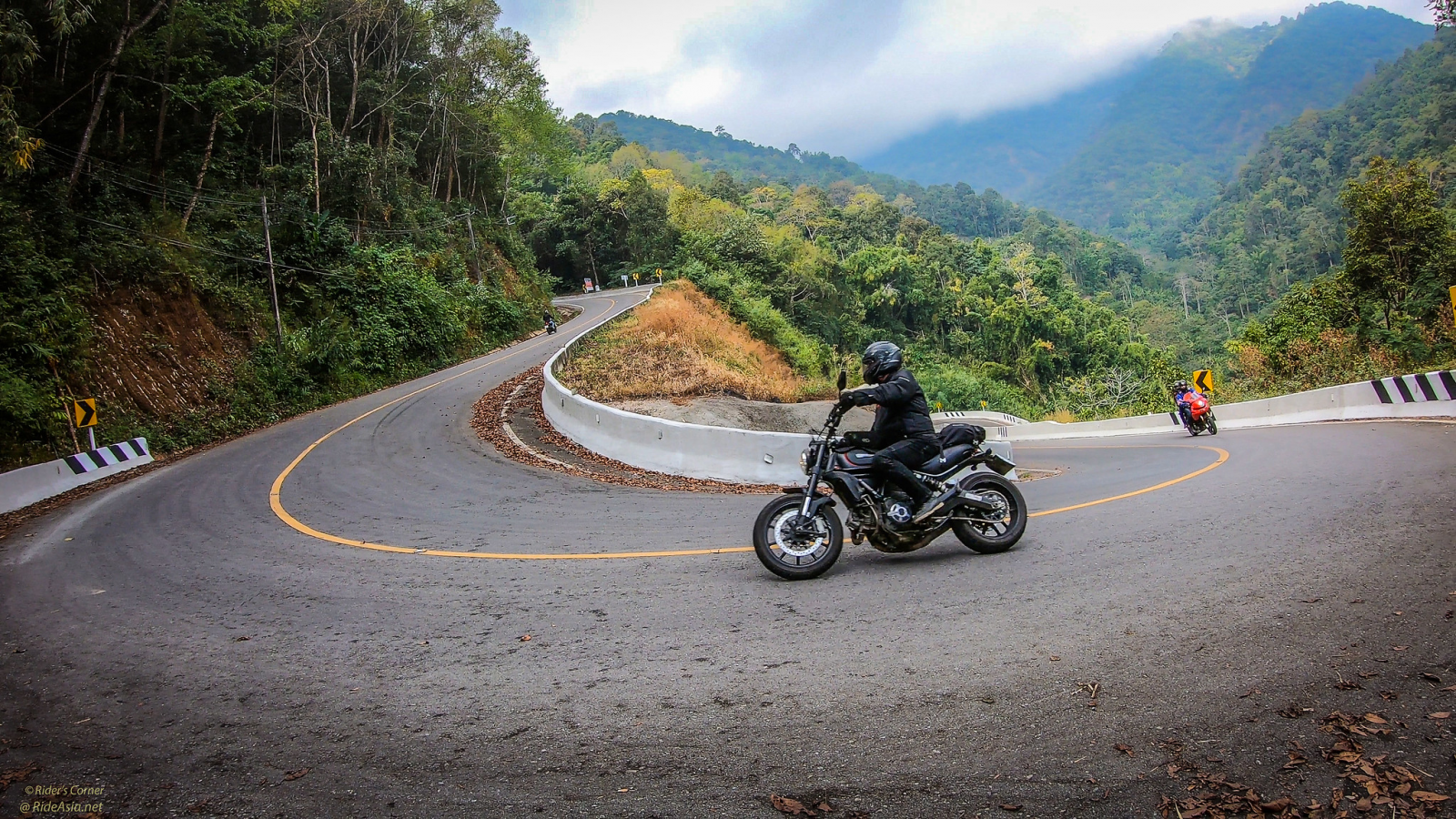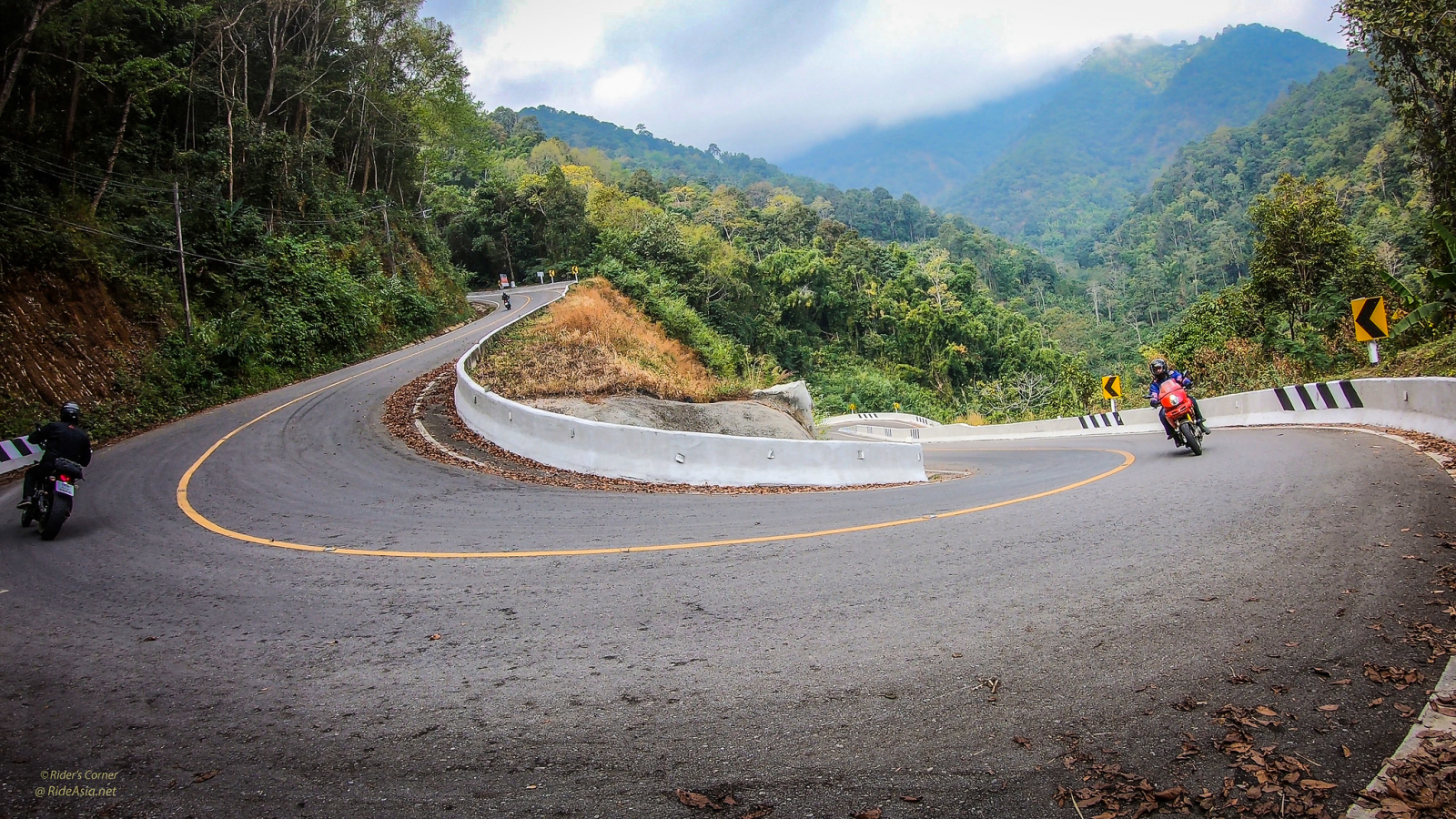 We rode into the clouds at the top, so there wasn't much point stopping at the viewpoint towards the east. There was a little bit of a view into Myanmar, but Tum was less than impressed with my parking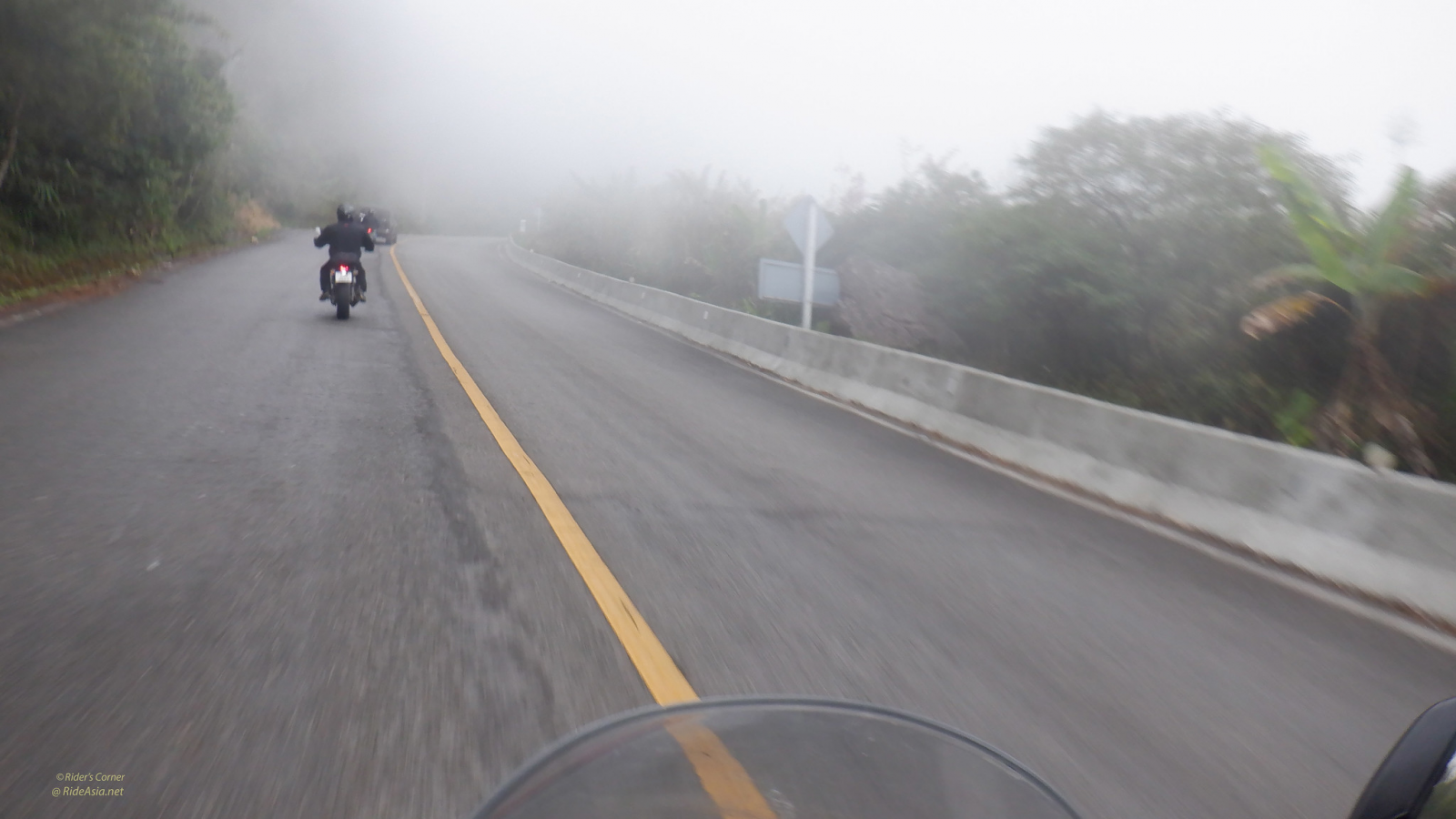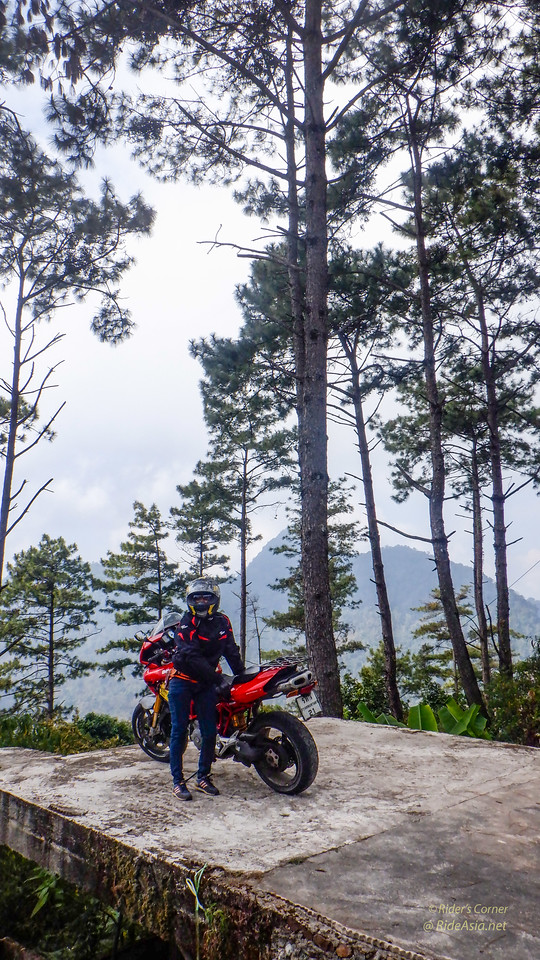 So, it was on to the Royal Agricultural Station for lunch... and a bit of horseplay by our sub-junior member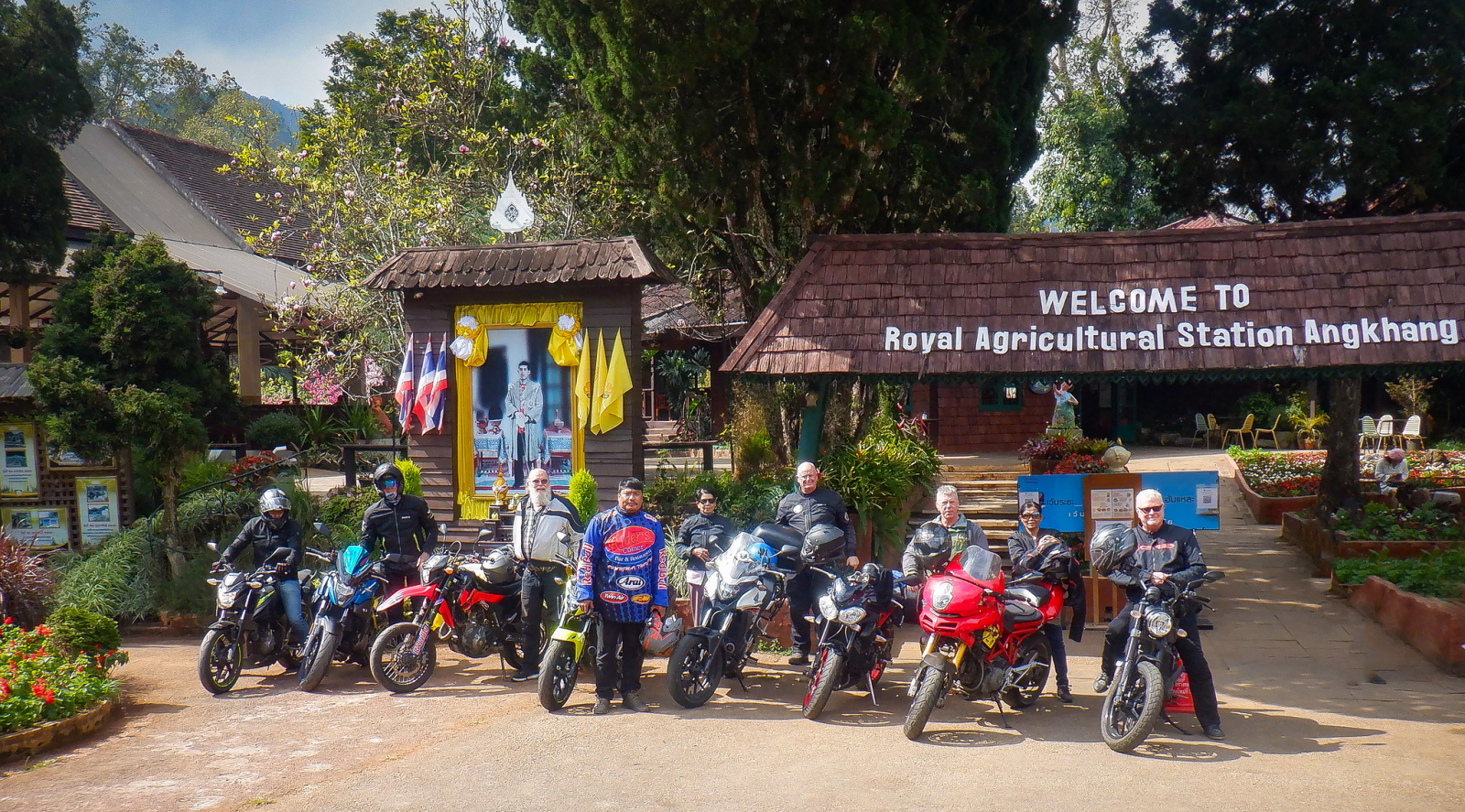 We have lots of nice flower photos, I believe, but I've been busy and haven't gotten to them yet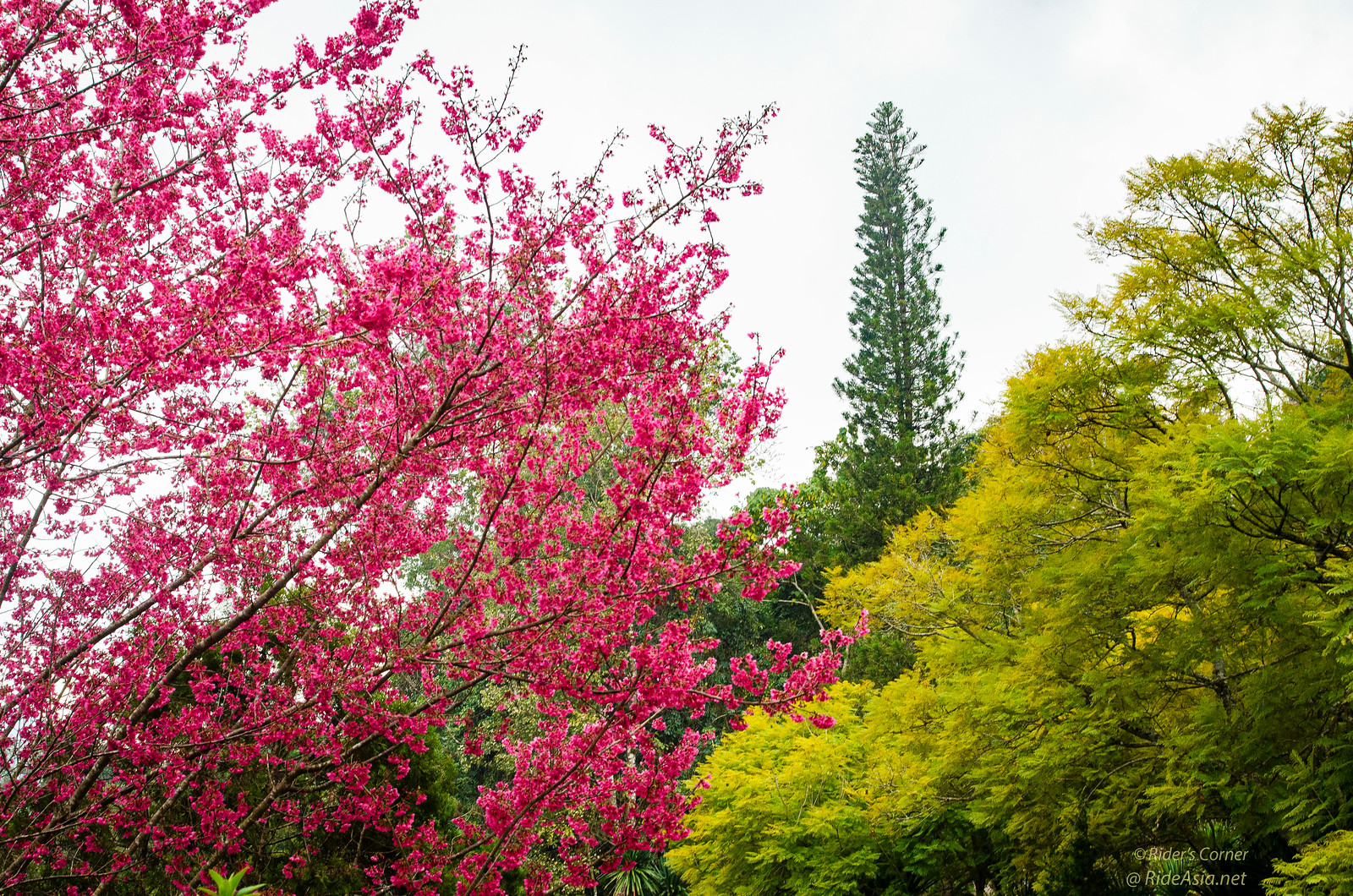 Ow was enjoying the ambience
I could taste rain in the air and we had a ways to go. The plan was to make for Chiang Dao and see what happened there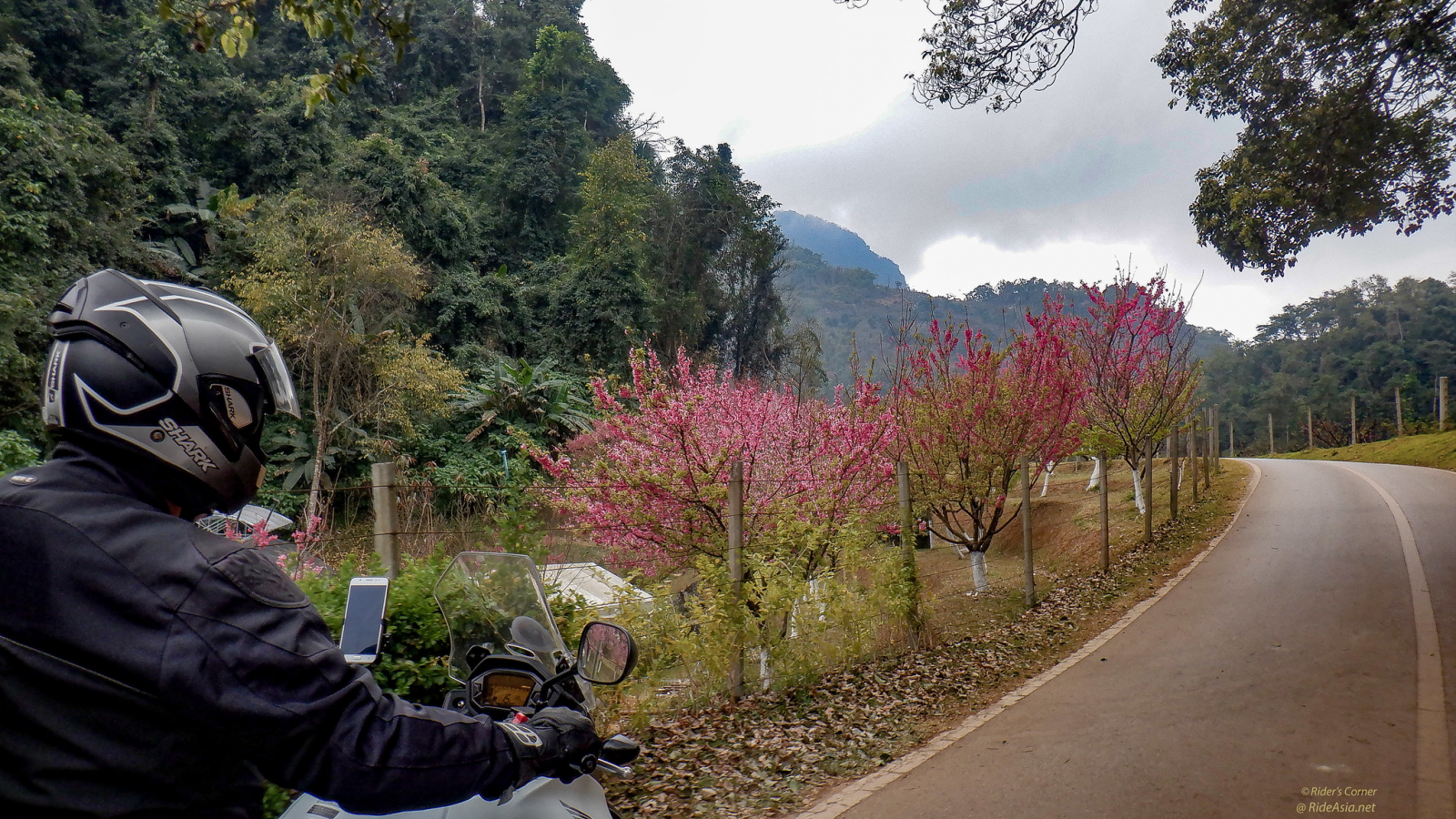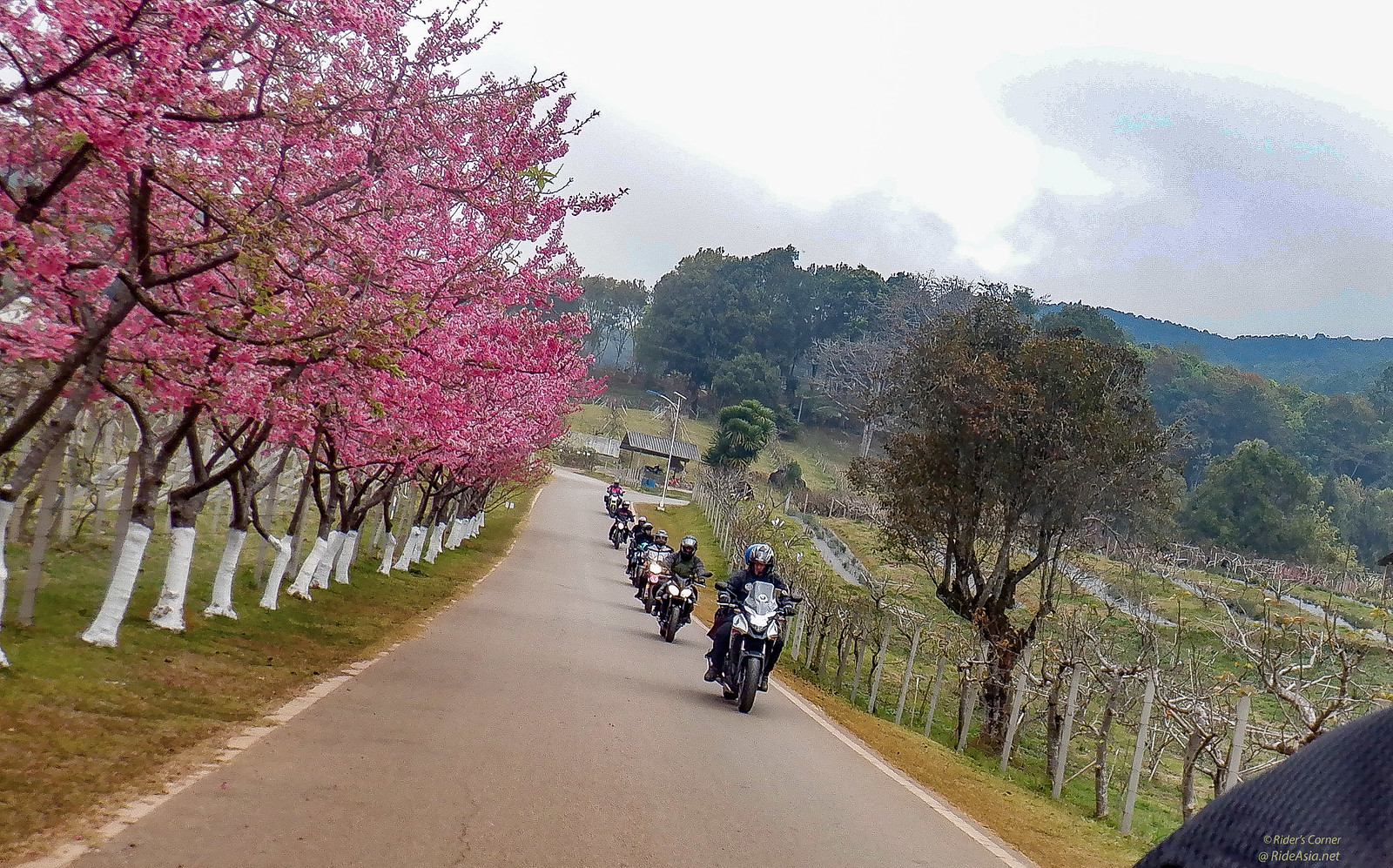 The white blossoms on the left are Japanese Apricots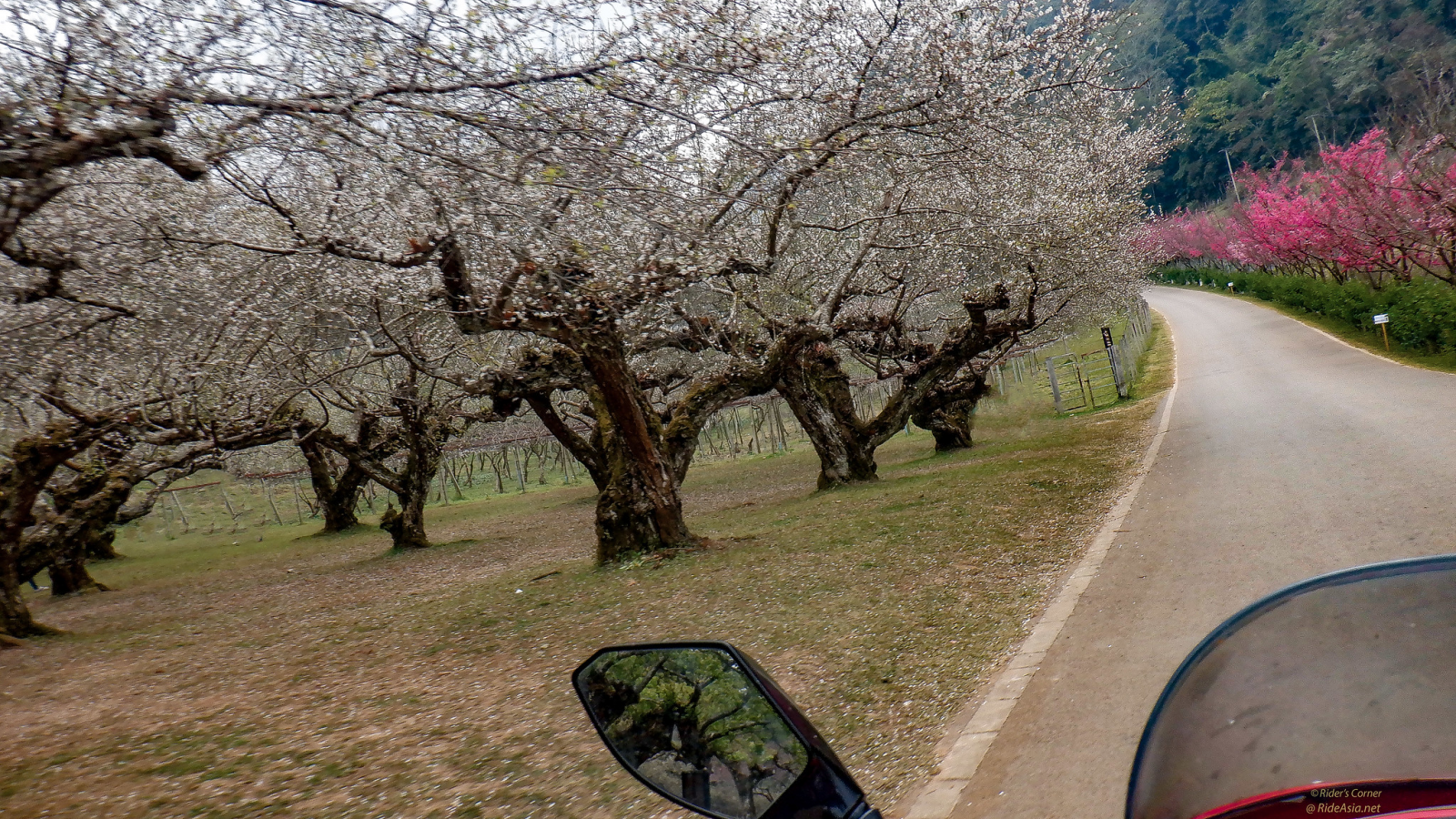 Dunno what these are. Pink flowers?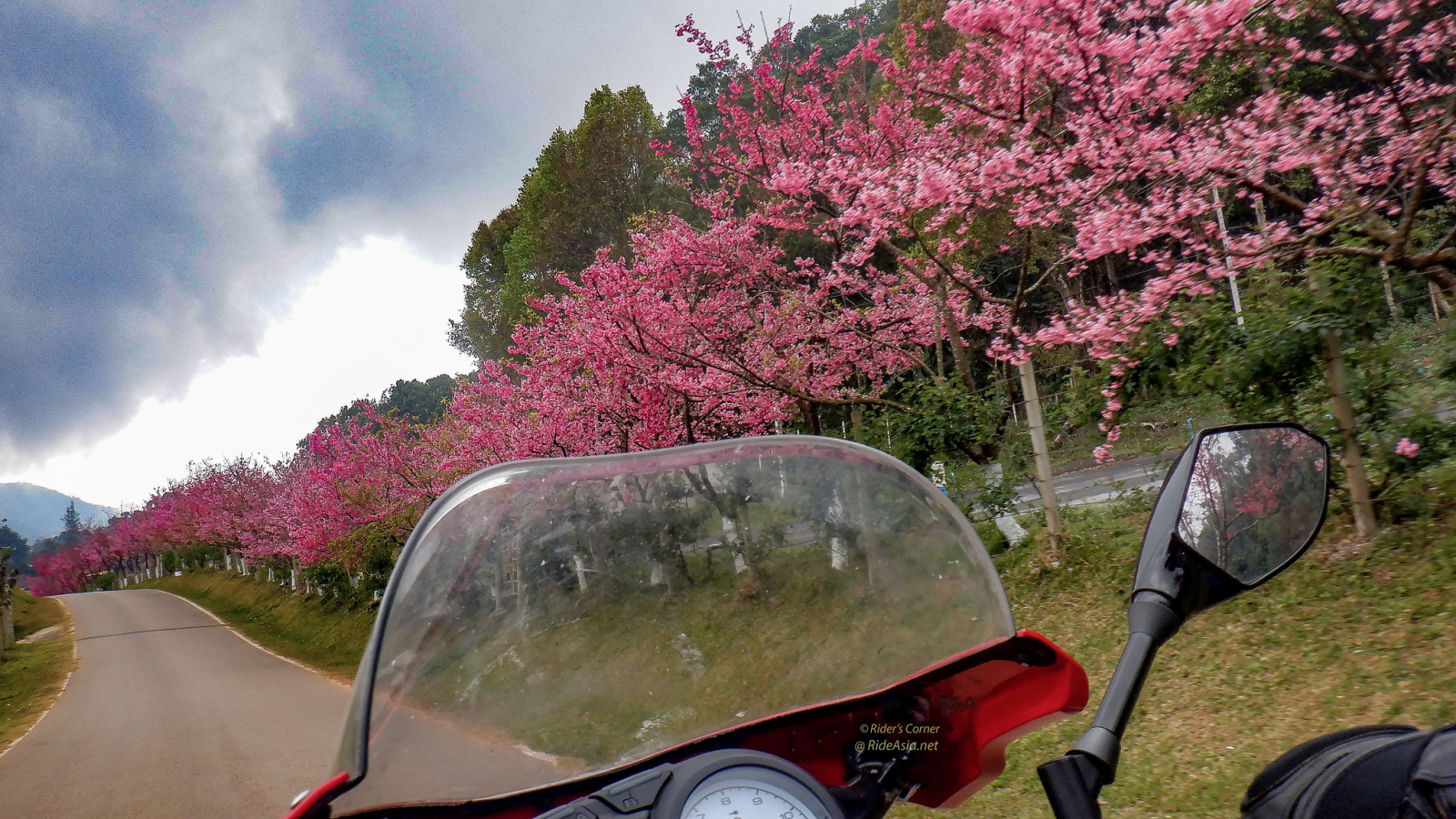 Lots of 'em
We took the 1340 / 1178 route back. An unusual sight along the way....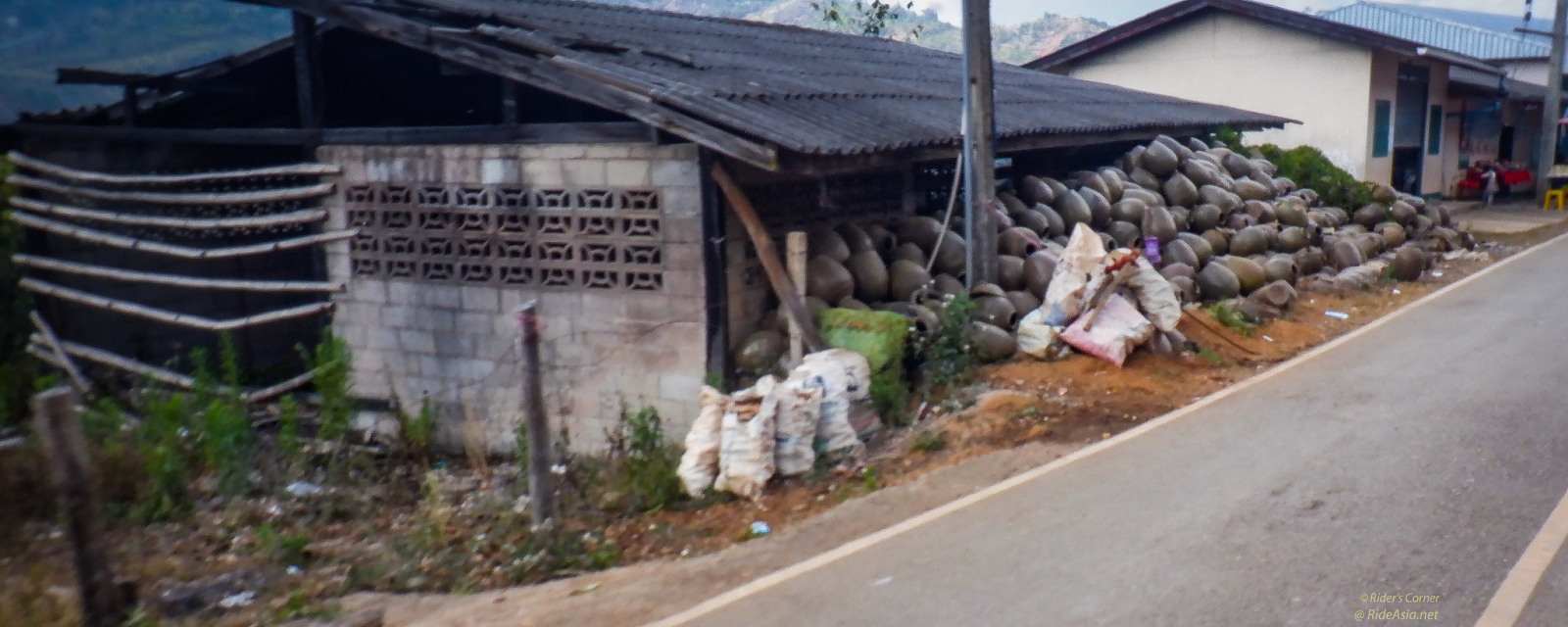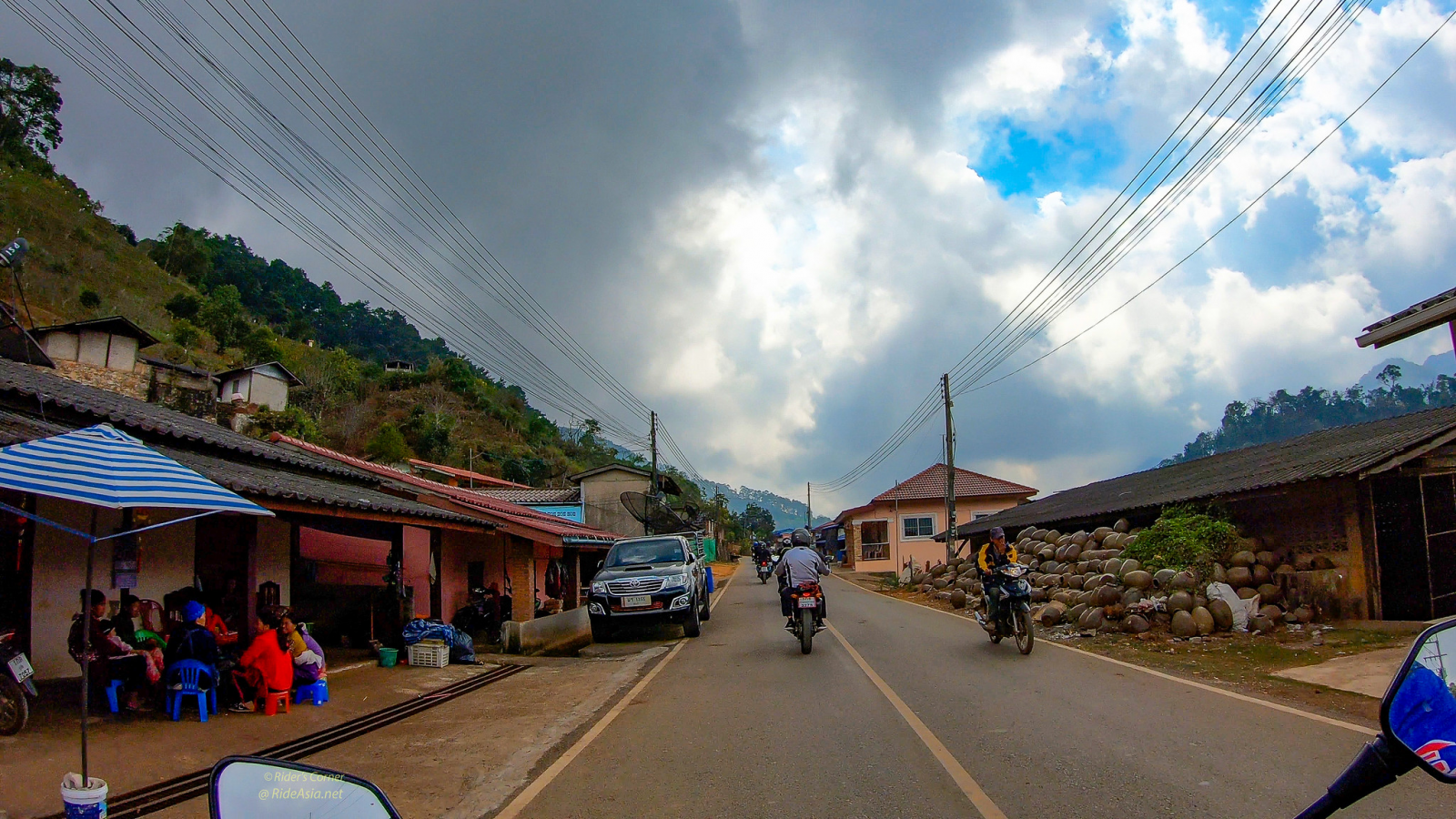 Quite the collection of earthenware pots
The rain threatened, but never dropped - although we did see a couple of damp patches for about a kilometre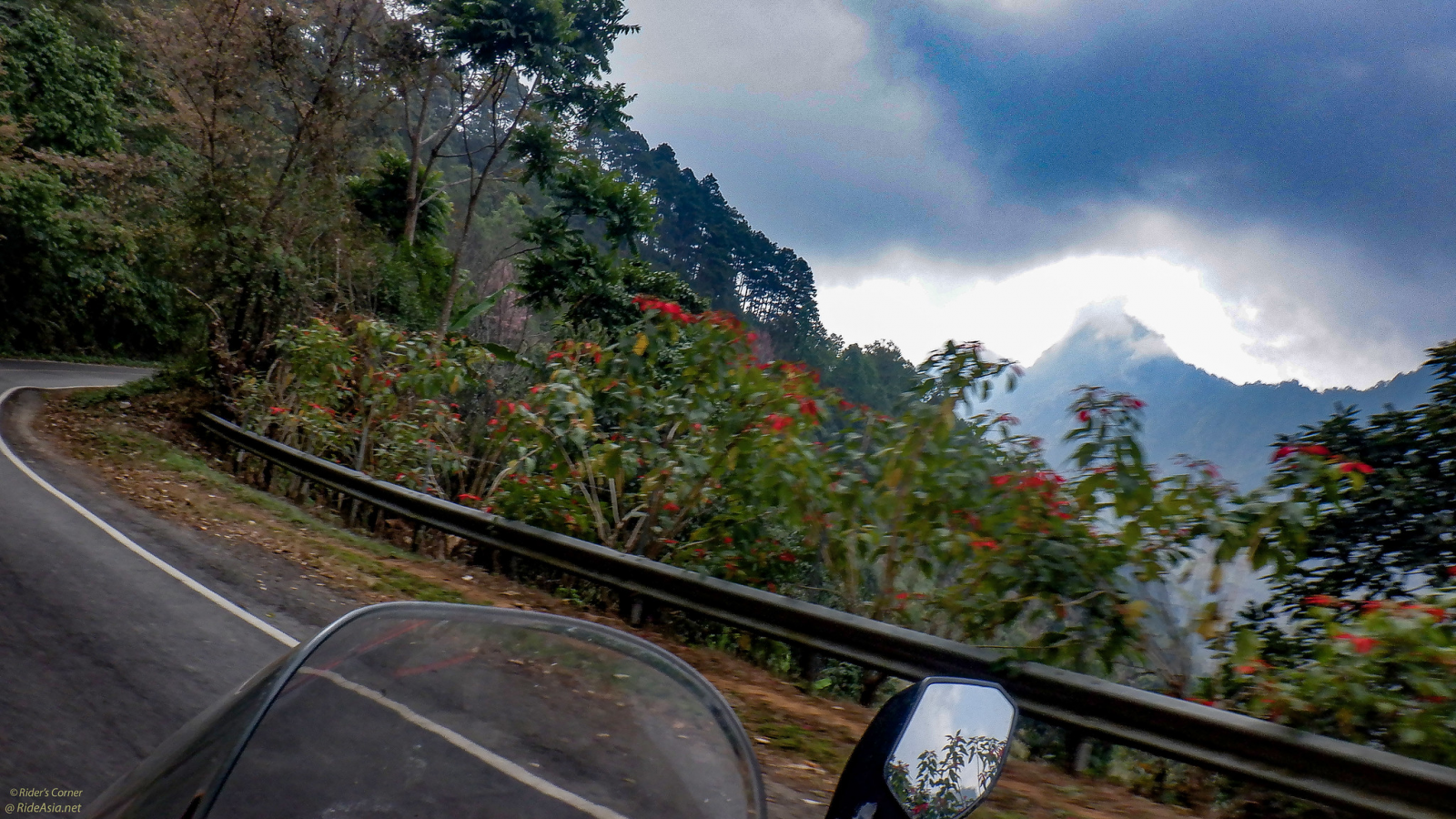 Another dodgy parking spot with a view into Myanmar. At one of the army checkpoints. We'd had no trouble at any of the checkpoints so far.. being waved through them all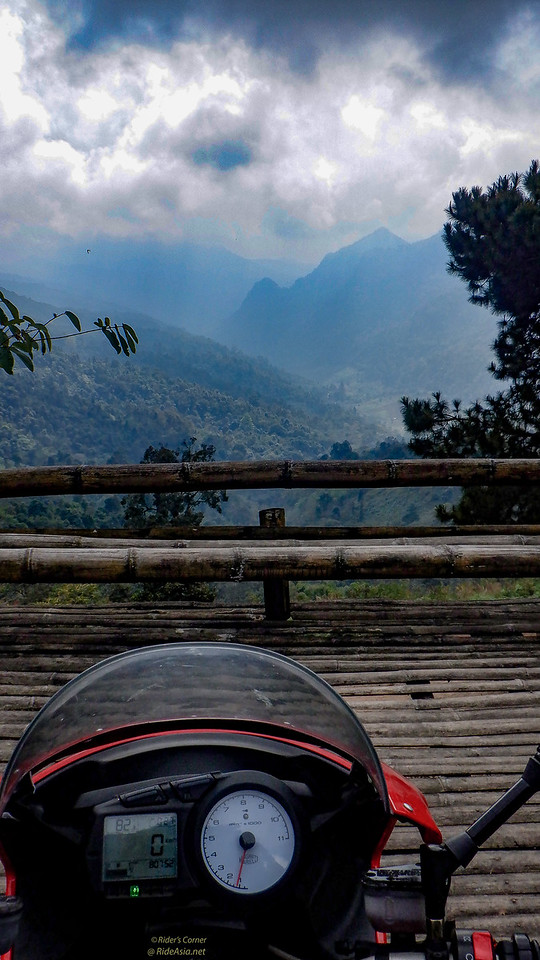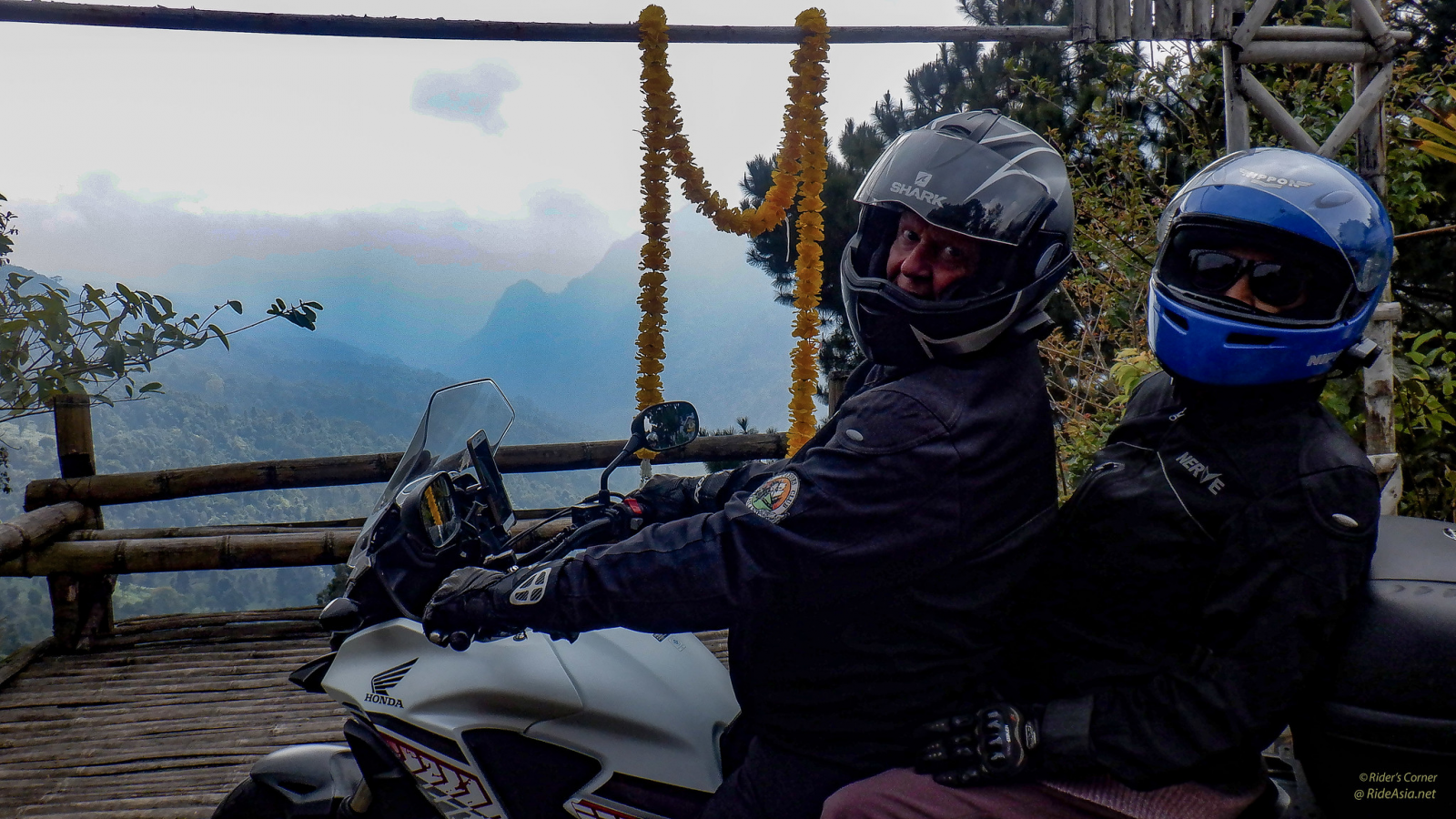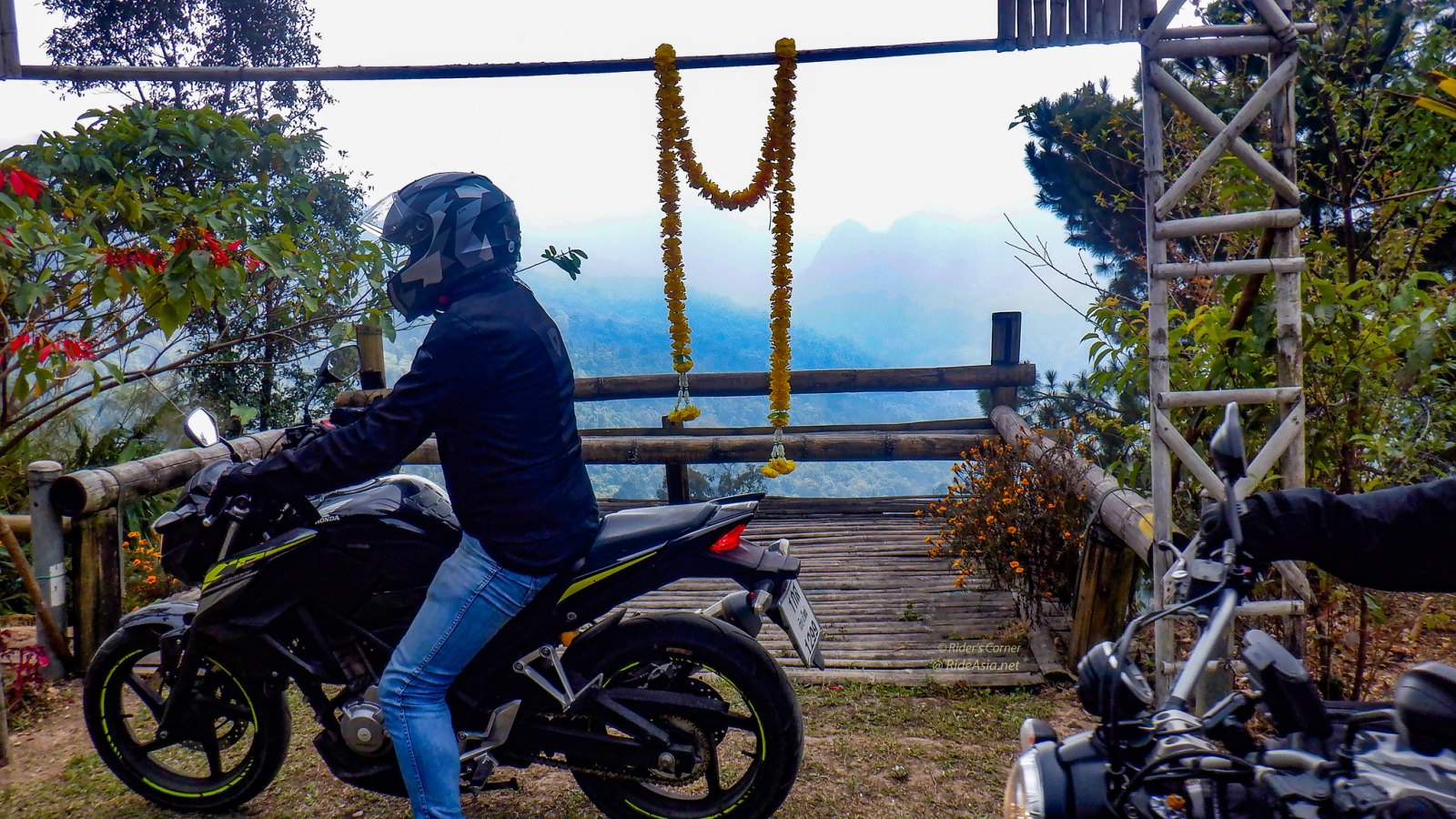 They're getting more serious about preventing parking on this viewpoint. I got roused on there last year for doing so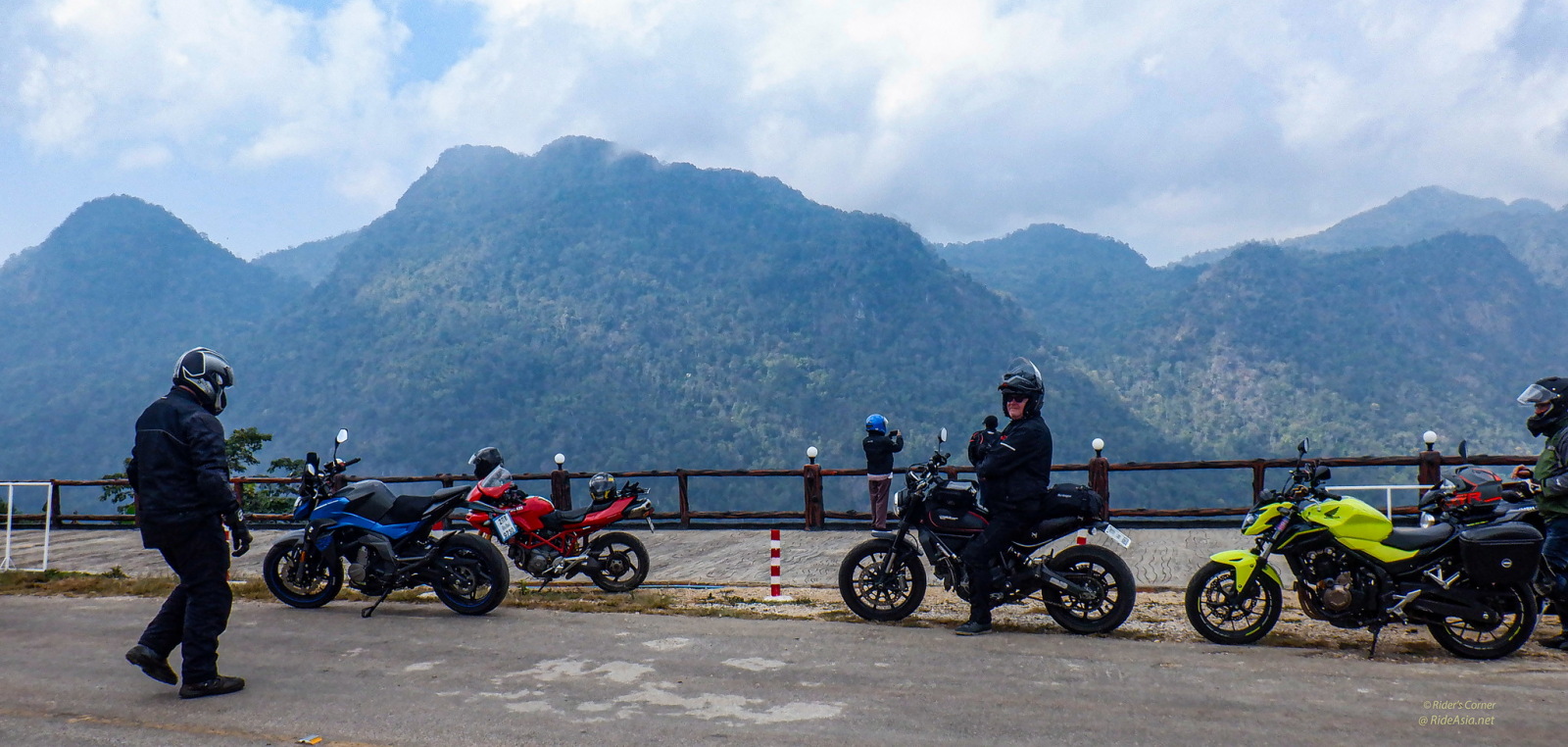 The road down that border run is shite.... and they were applying patches to the patches as we came through. Lots of potholes and broken bits... but that's no different to last year. We went through at pace without problems. There was one racetrack section on the 1178... brand new hotmix that was as grippy as shit on a blanket. It reminded me of a racetrack too... fast sections with seriously tight stop-corners after them. Kept us on our toes.
One of the better sections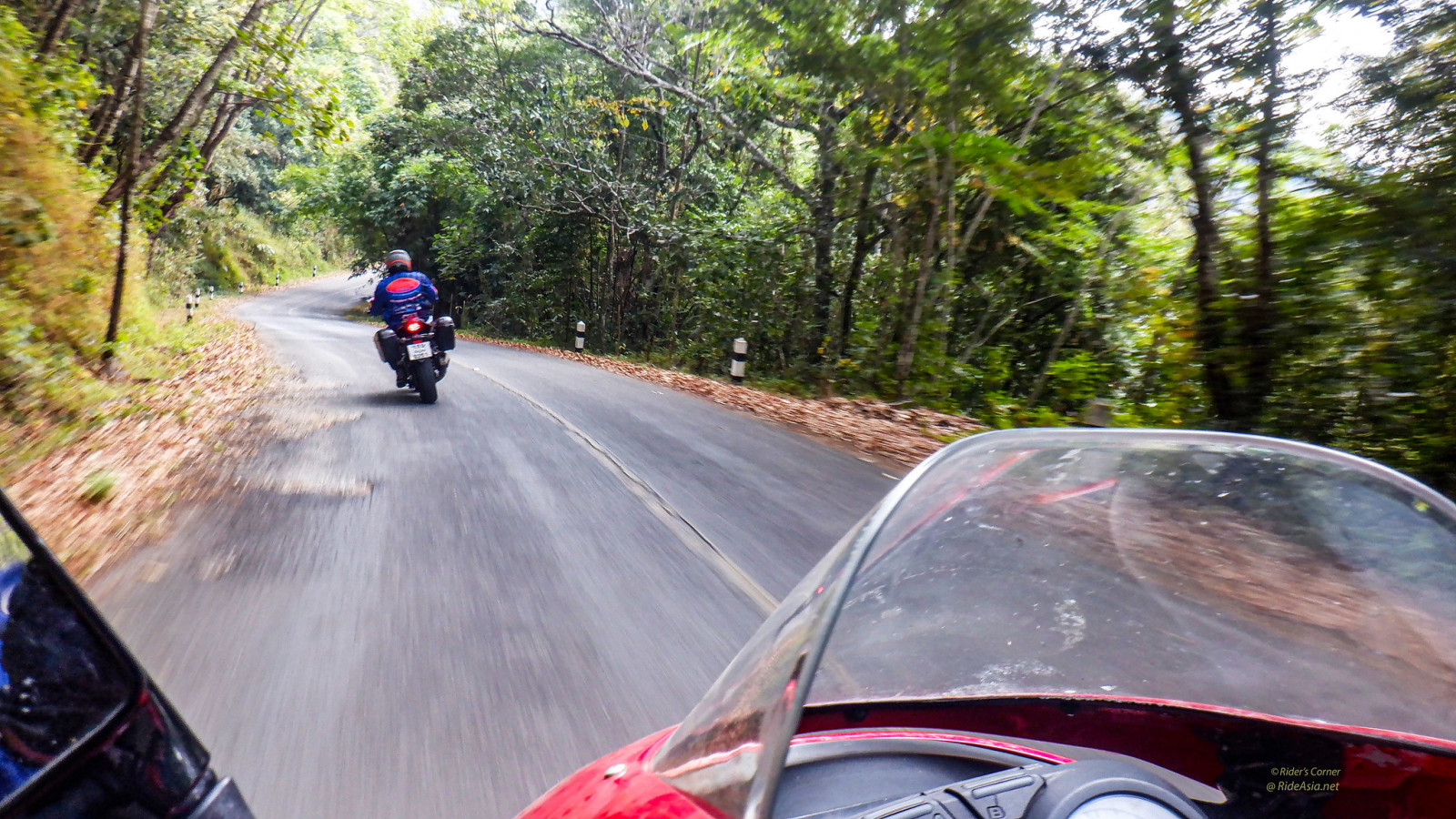 More pretty flowers. Lots and lots of 'em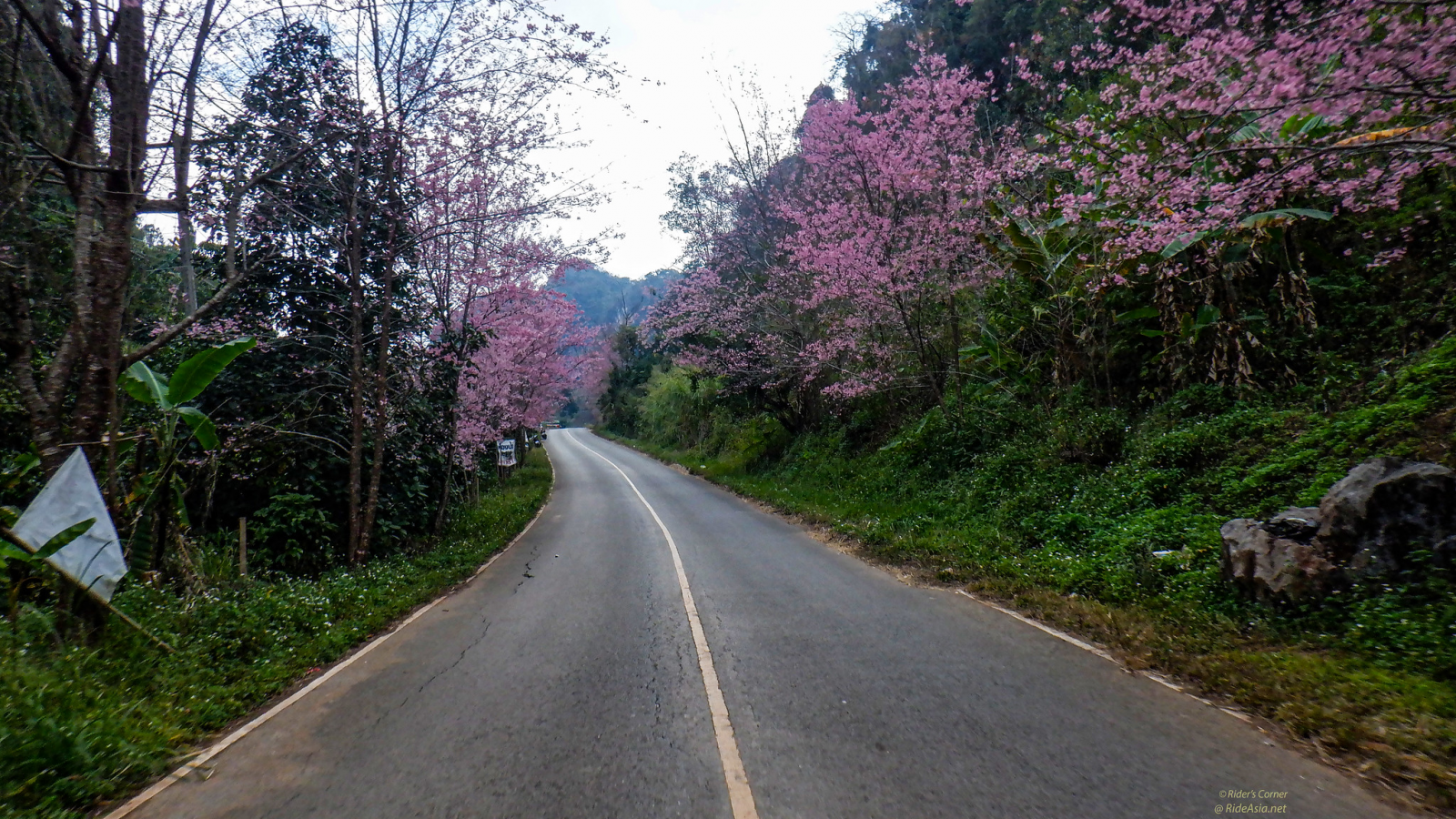 Having done work for the Soil Conservation Service back home, I saw a couple of patches that had me shaking my head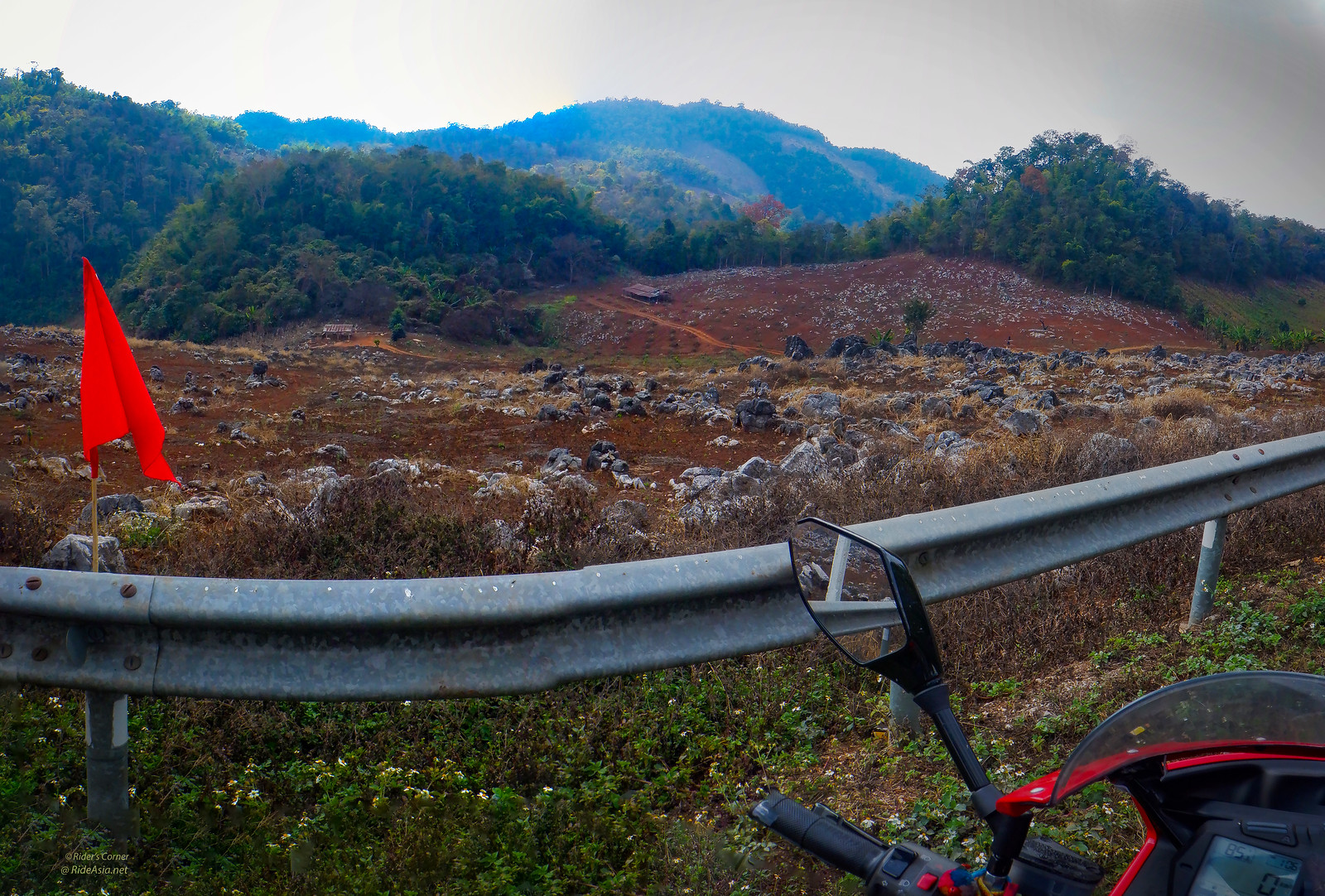 More to come. I will see if I can find a picture of the crappy road surface. One impact of it was that every frigging truck or car that came the other way was dead centre or even on my side of the road. I was leading, so I got every bloody one of them....