Administrator
Staff member
Joined

Apr 2, 2012
Location
Bikes

Honda Rebel 500
Derek on NC750 and myself on Rebel 500 decided, rain or shine, to ride to one of my favourite places and have a look around.
Early morning rain had turned my road from home into a river.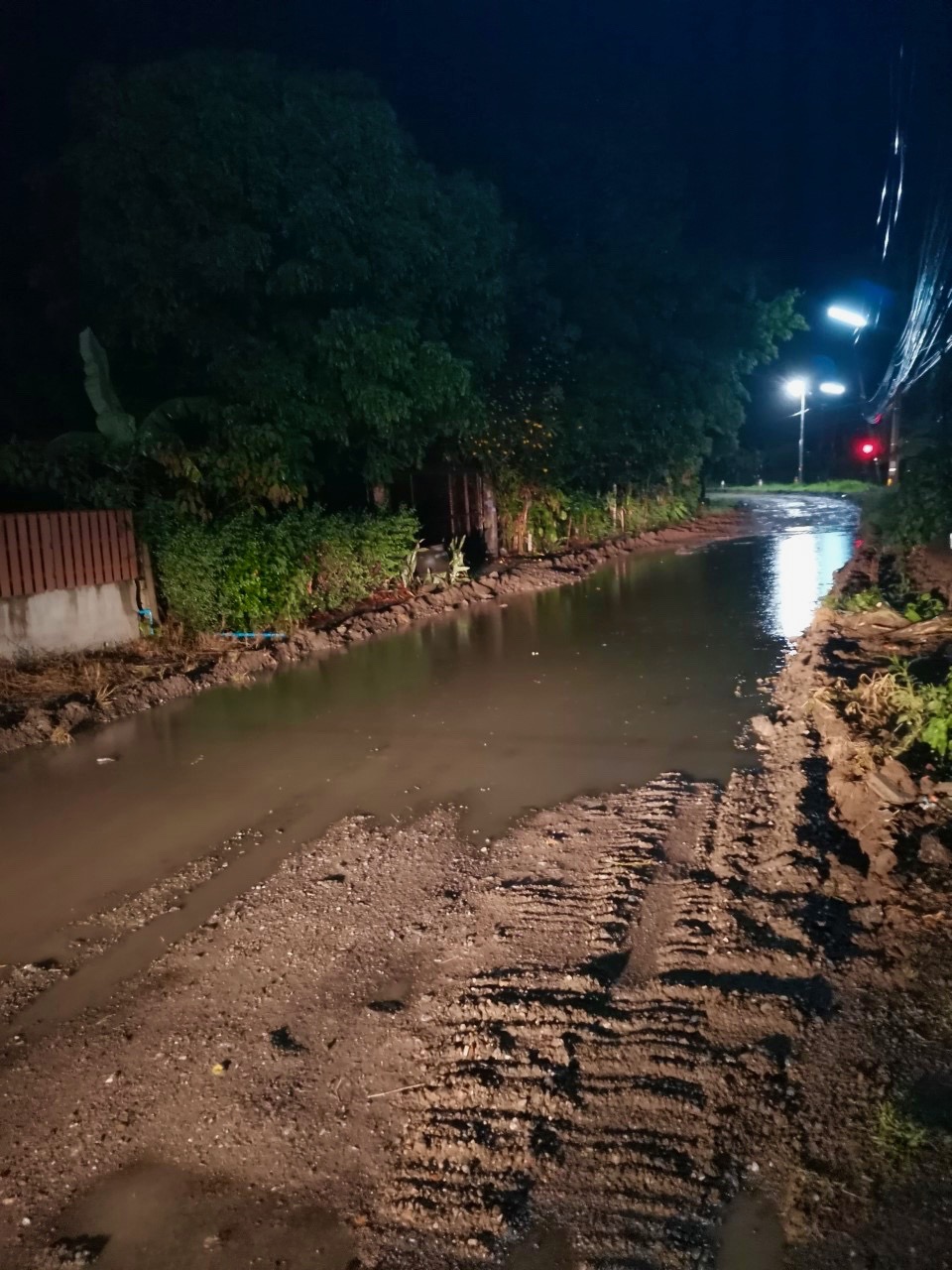 The main reason, for me, was to have a ride and learn about my new Osmo Action helmet camera.
Yes, '2wheels' has finally climbed out from his cave and joined the Vlog Set.
There may be some footage from the Osmo here later once I learn about editing!
The route to Phayao would be a casual cruise along the wet and sleppery #1317, #3005, # 4063, # 1287, #1035 and the #120 into Phayao.
First stop was at the wonderful Palore on #4063.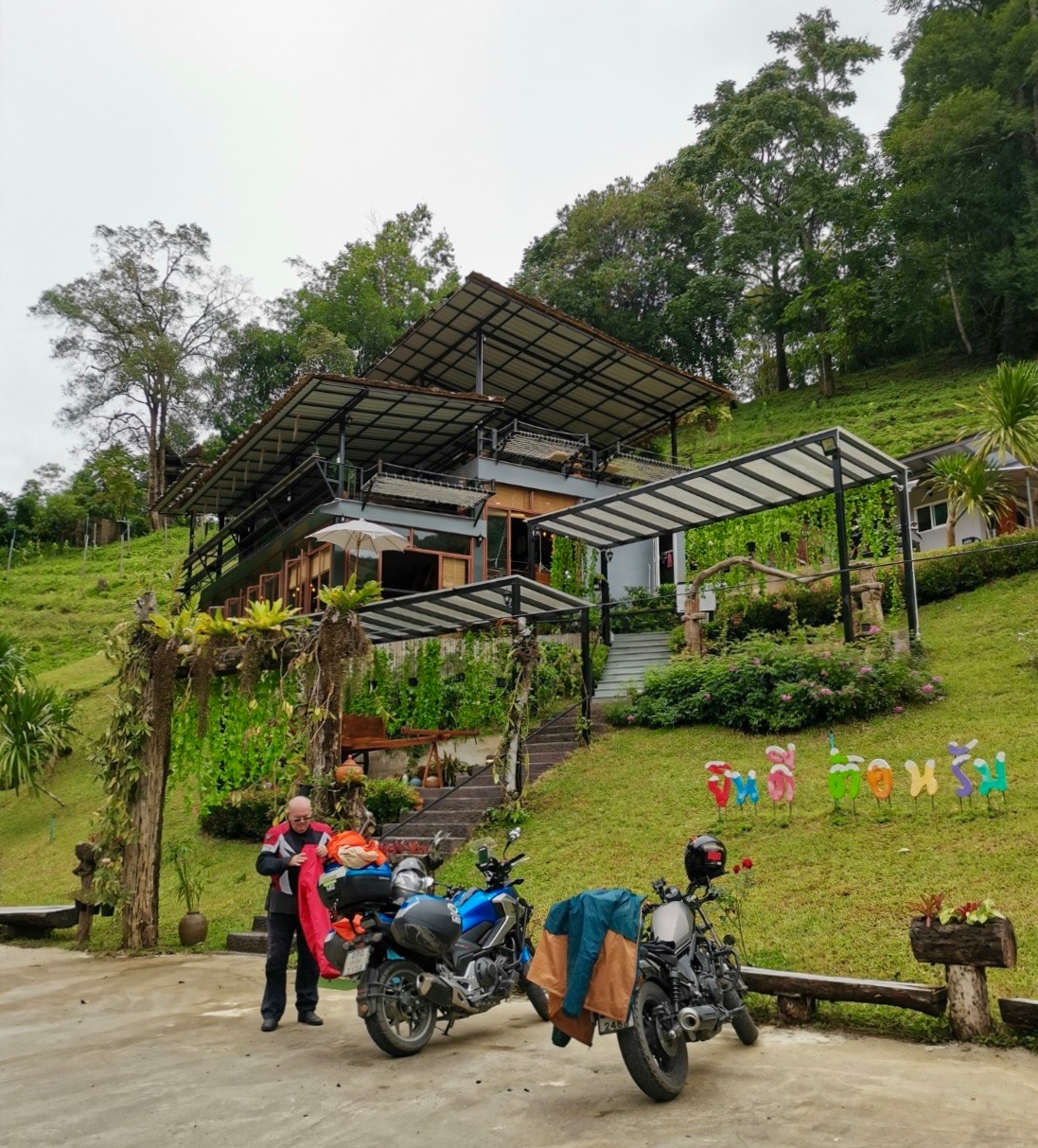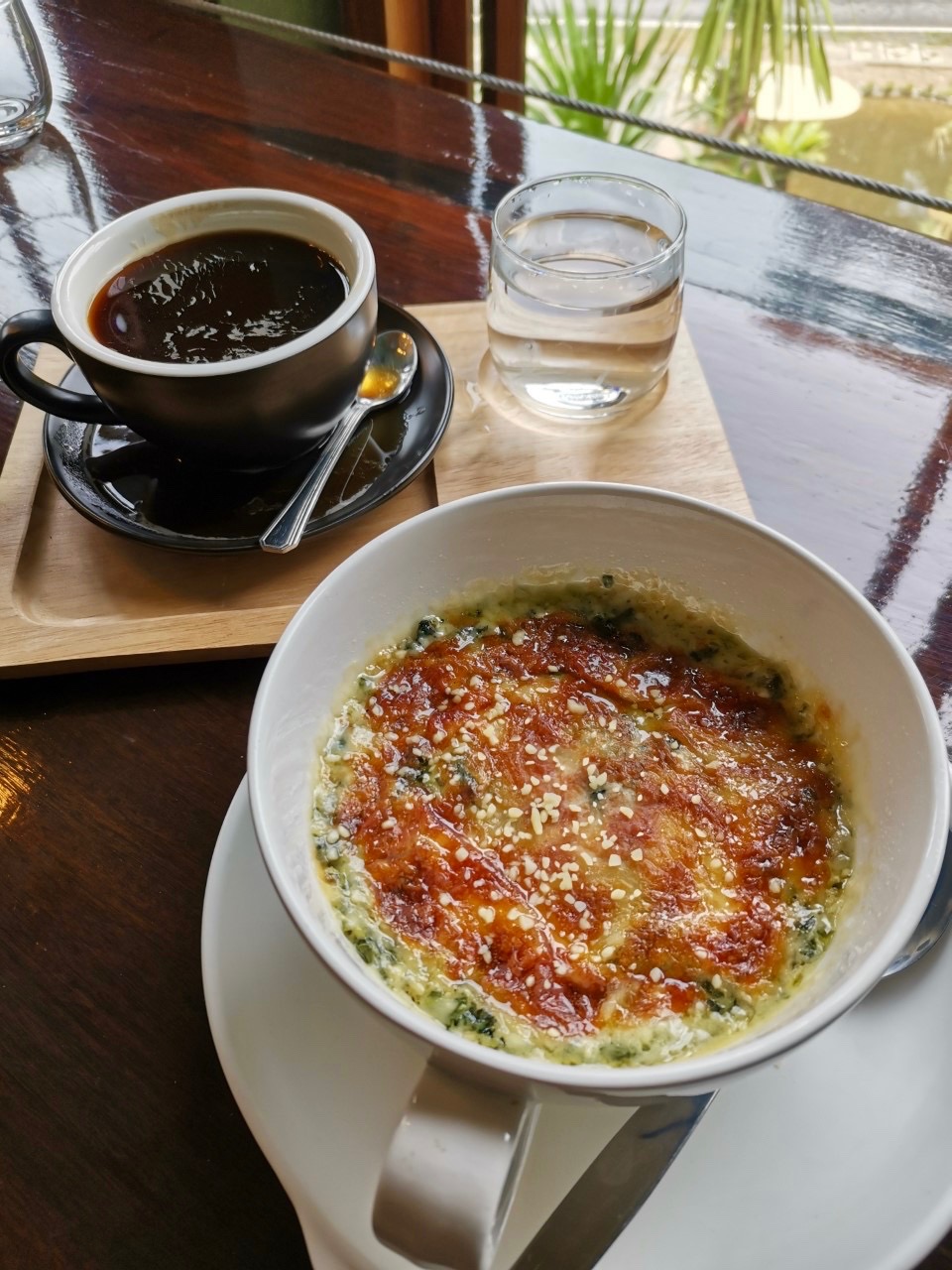 The viewpoint at Chae Son, sadly spoilt by litter.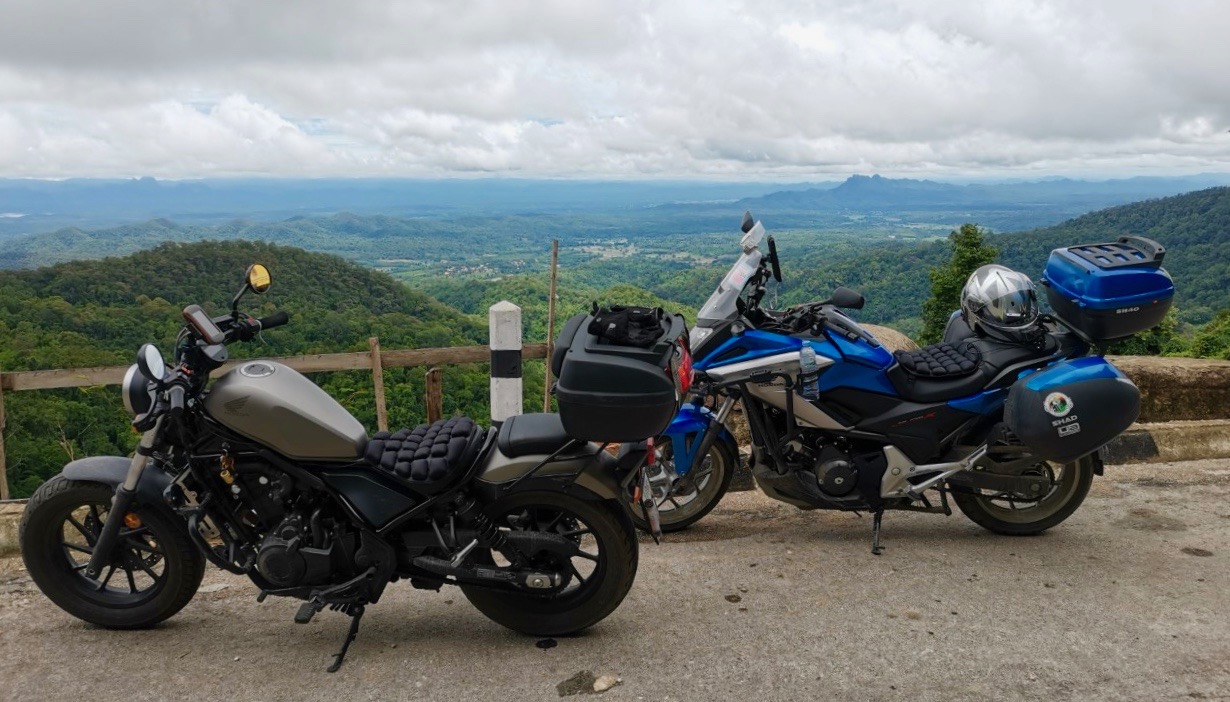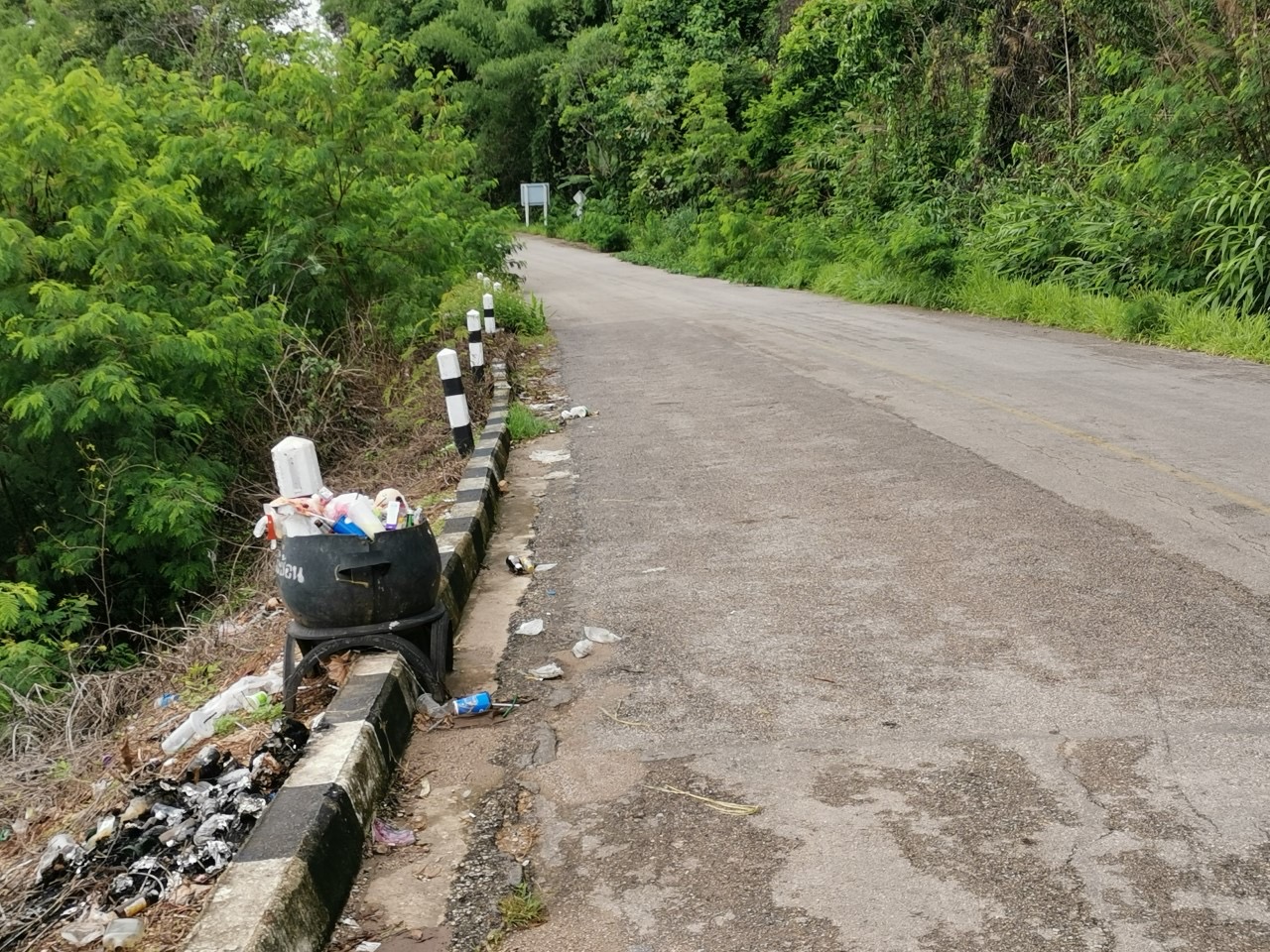 Then along into Wang Neua where we discovered this fine little restaurant which has good food at very reasonable prices and a coffee shop attached.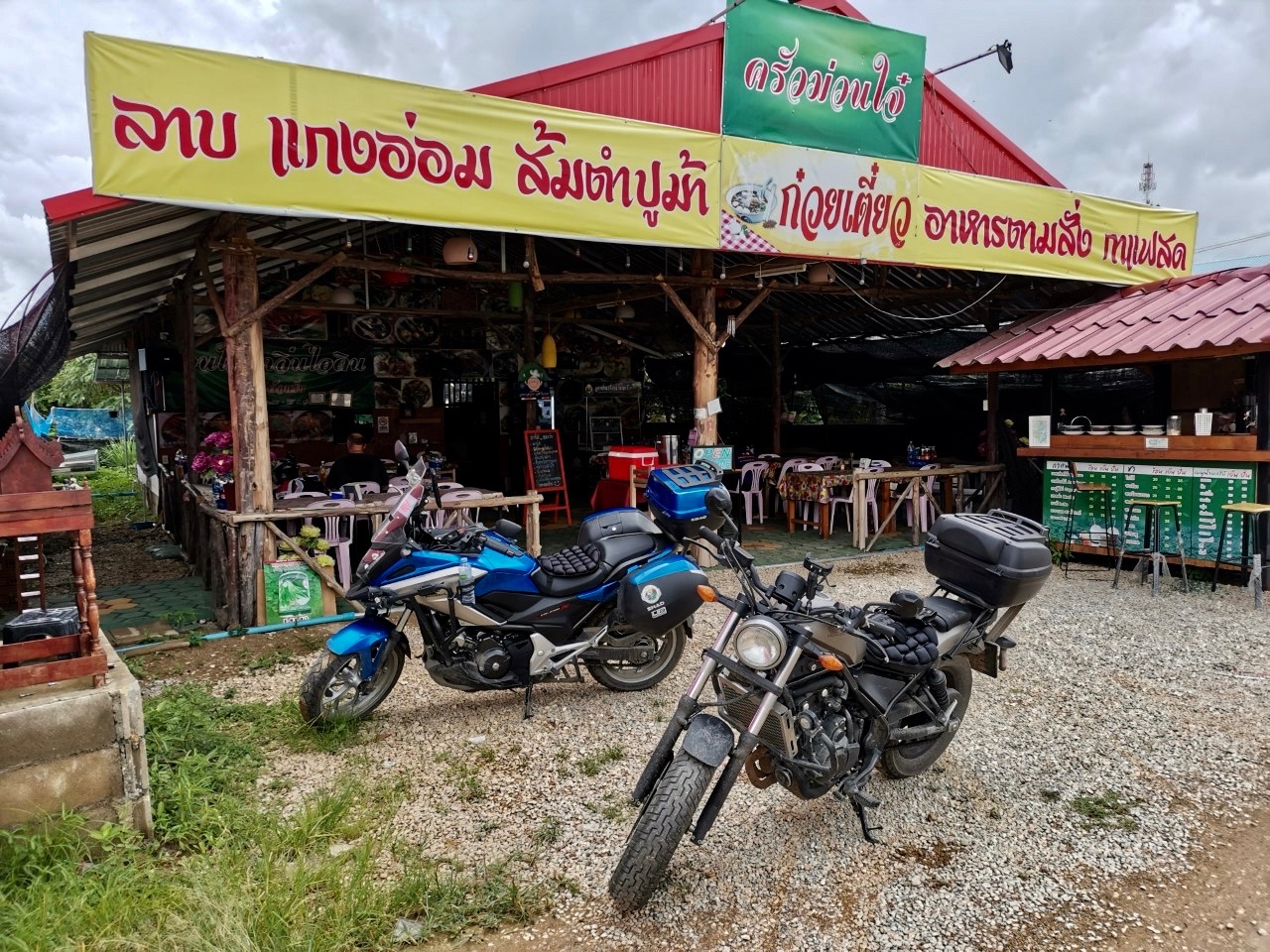 Fun with their menu.


Continuing in the rain and a stop at the gushing Tan Tong waterfall.
I thought it might be but it wasn't flowing around at the ride-side viewing spot.
Still steady rain, so carefully into Phayao.
That ride took us a casual 6 hours, smelling the roses along the way.
A clean up, a walk along the 'esplanade' then a couple of beers and a fine meal and we felt better.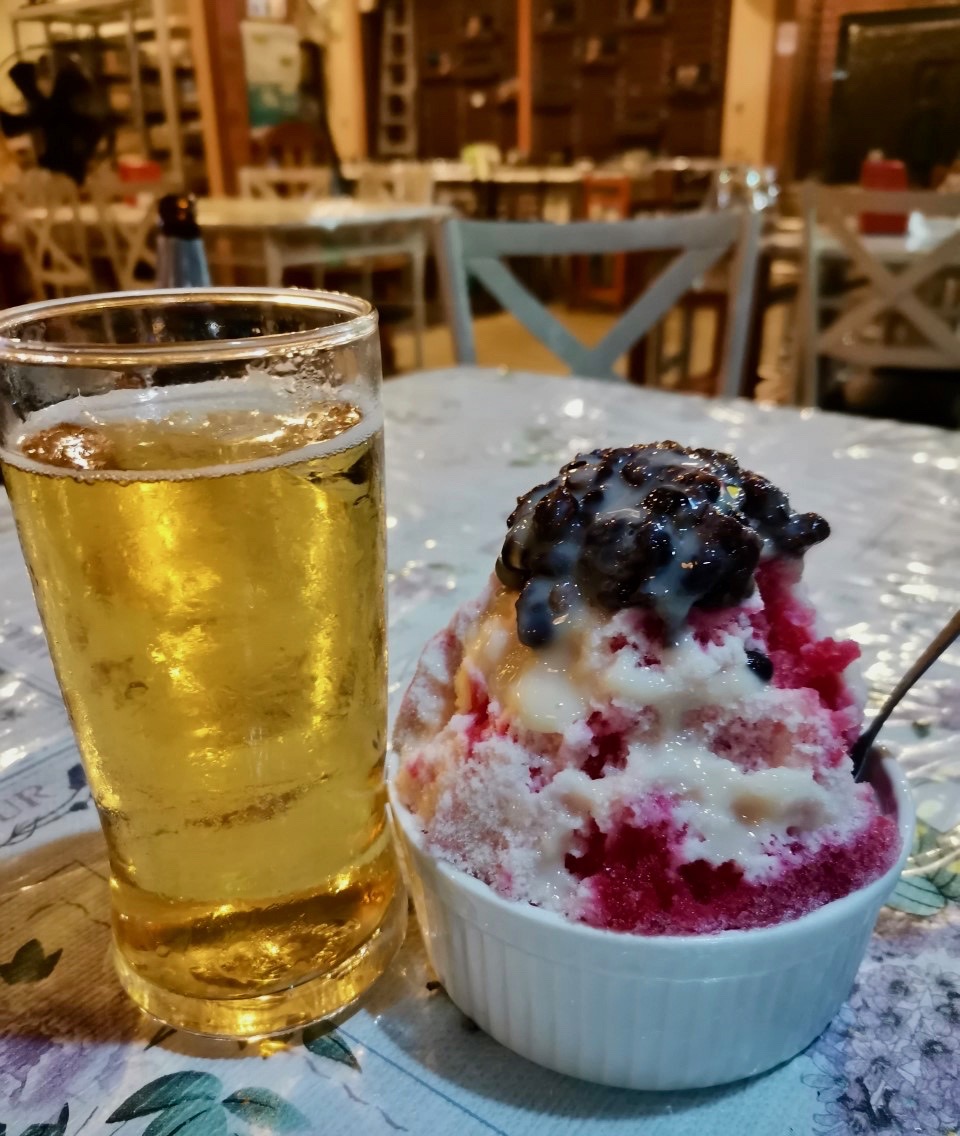 There is a lot of major development going on beside the lake in Phayao.
I don't know what the plans are but they sure are spending a lot of money (and even more nearby as we would discover the following day).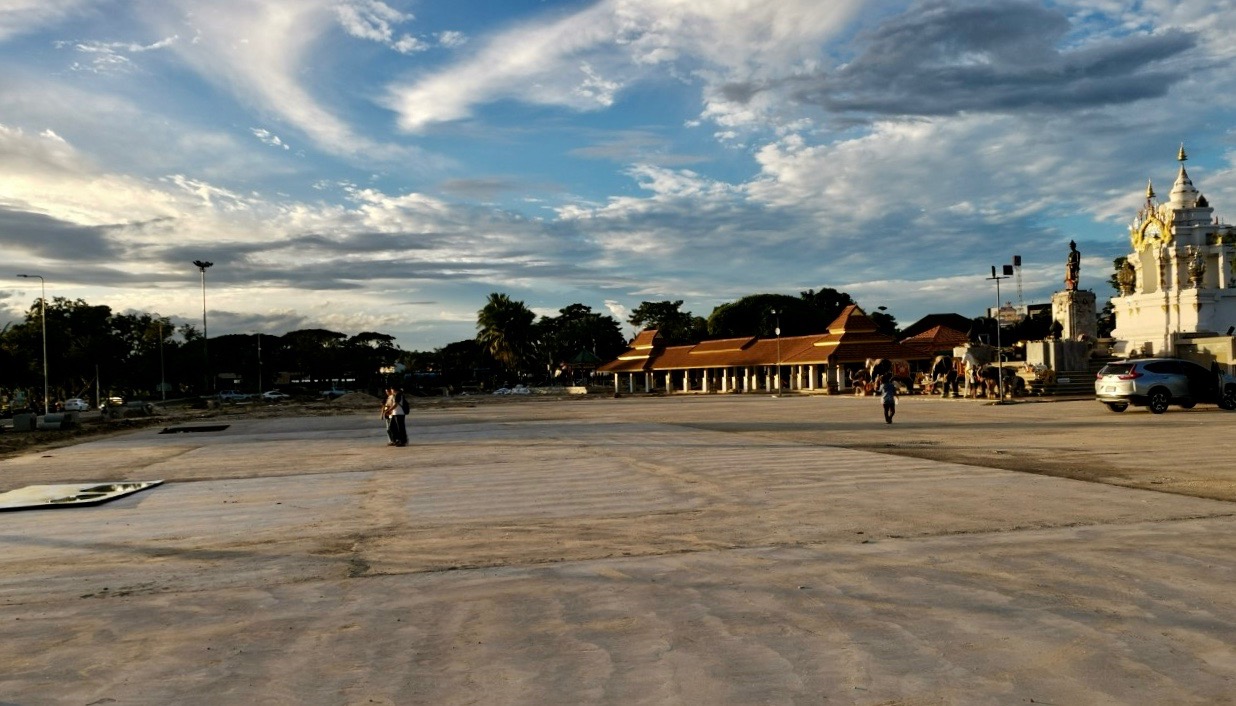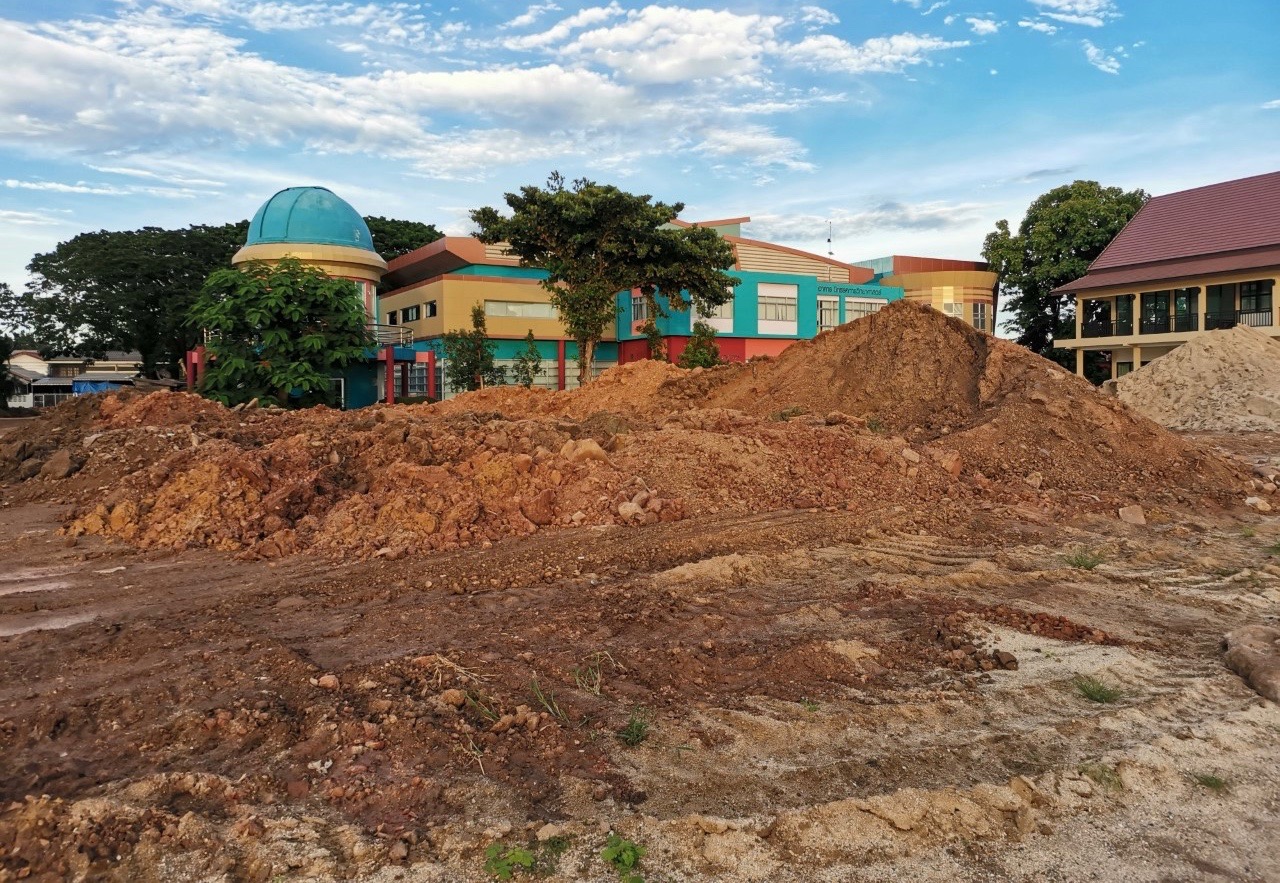 So the following day we headed out to Wat Analyao for a look around.
We had the place to ourselves, so it was quiet and peaceful.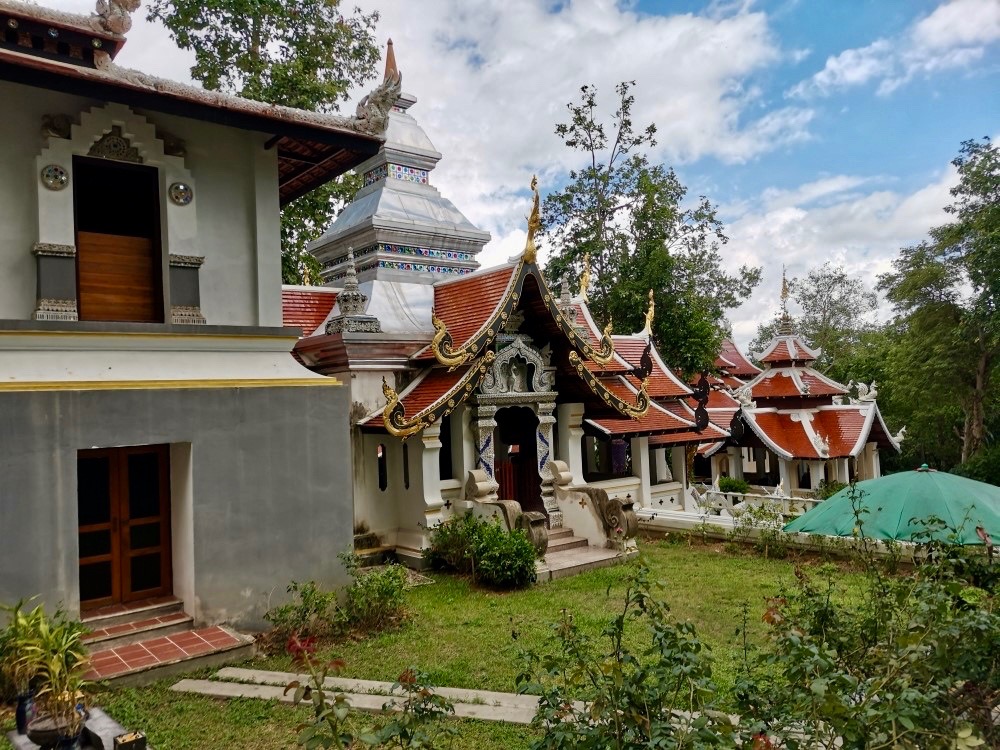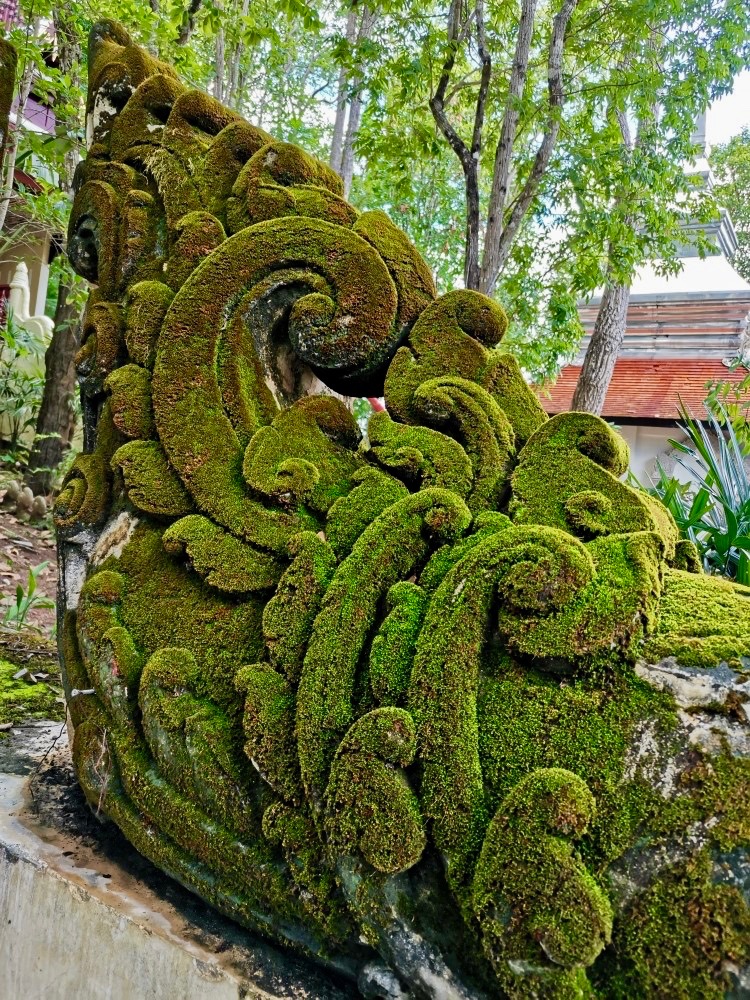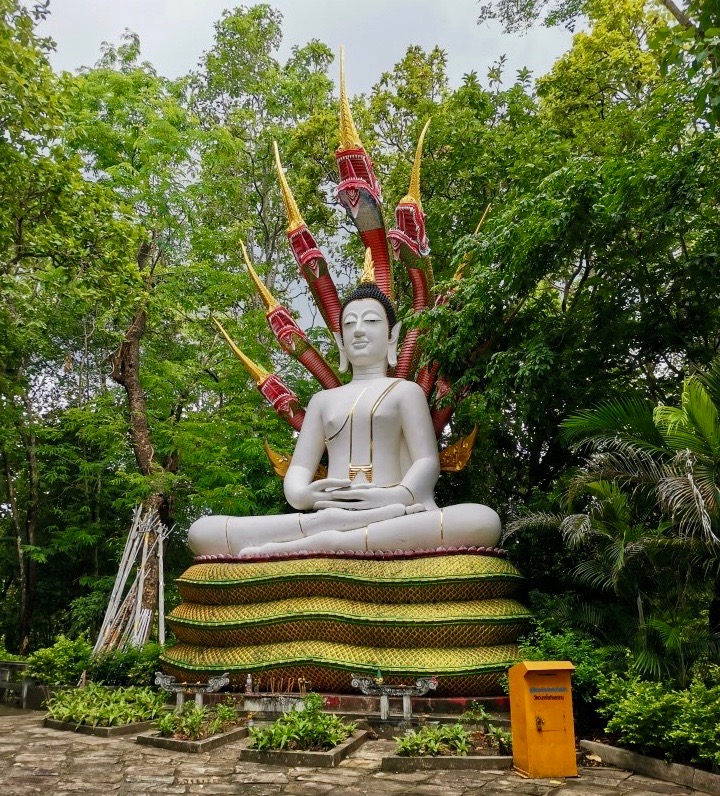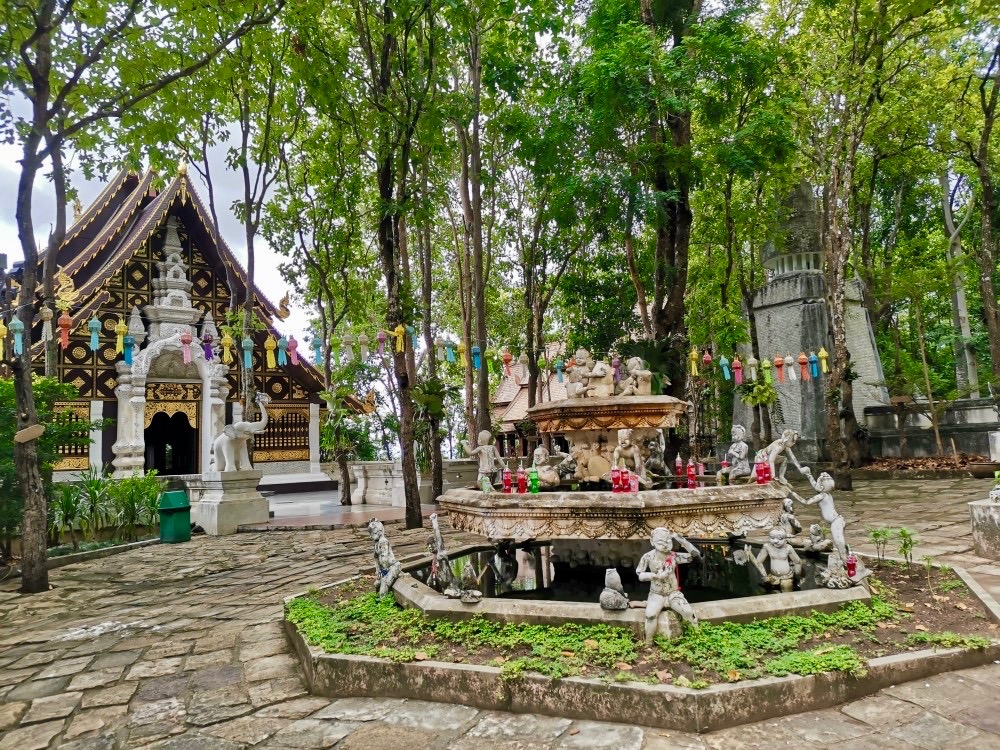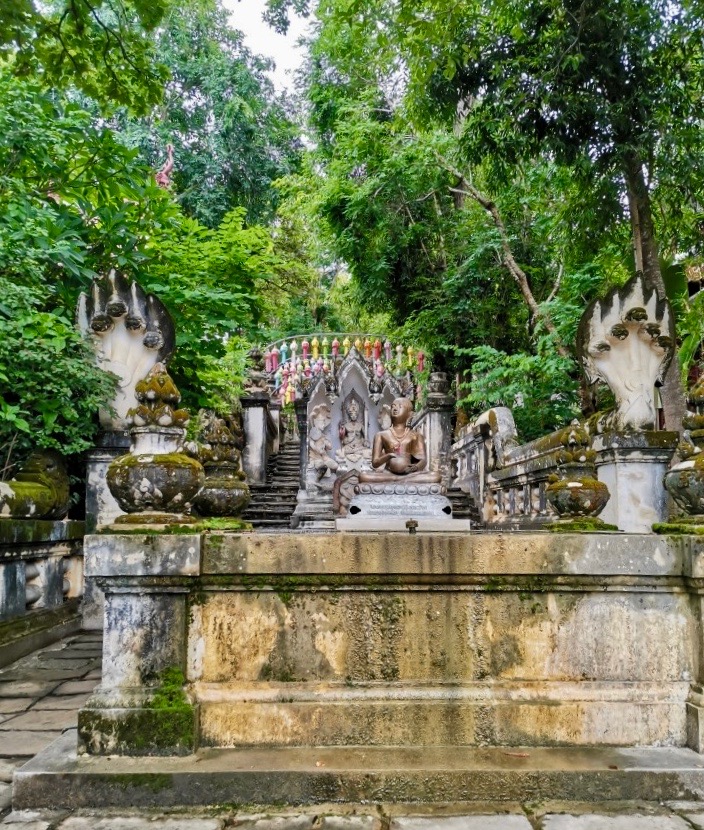 We decided to ride around the west side of Kwan Phayao and were in for a surprise.
Major development is happening there also!
I asked a couple of locals back in Phayao about this and received two different answers.
One guy said the development is for "hyacinth gardens and hyacinth enterprises".
Another guy said there are plans for housing, marina, and resorts there on the western lakeside.
Yes, Phayao sure seems to be changing.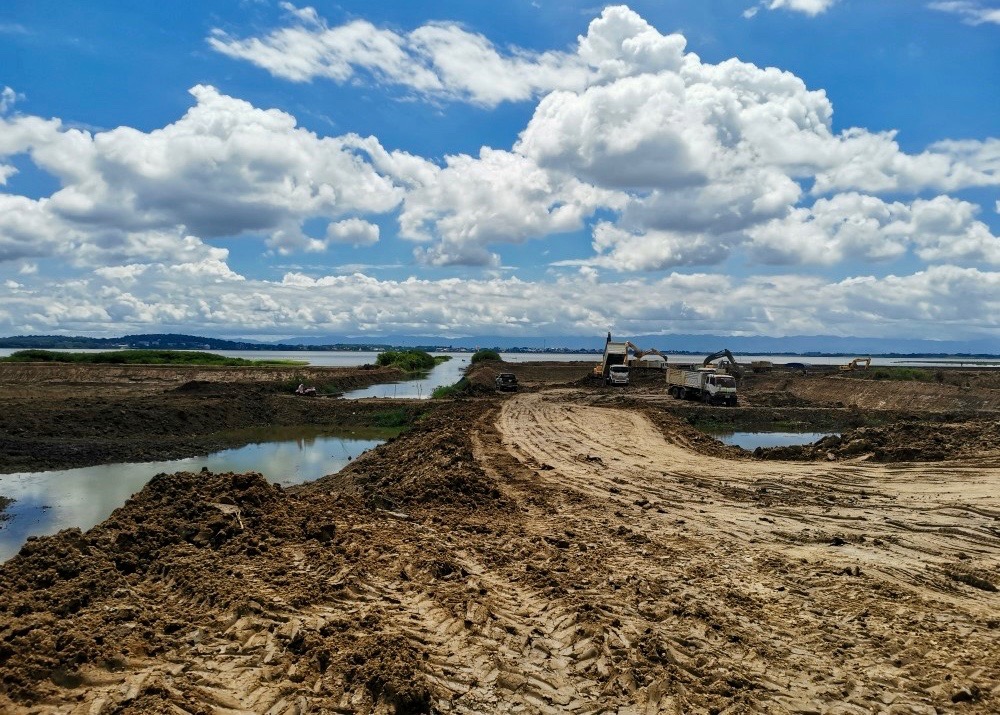 A couple of interesting things beside the lake.
The sign says that fishing is allowed!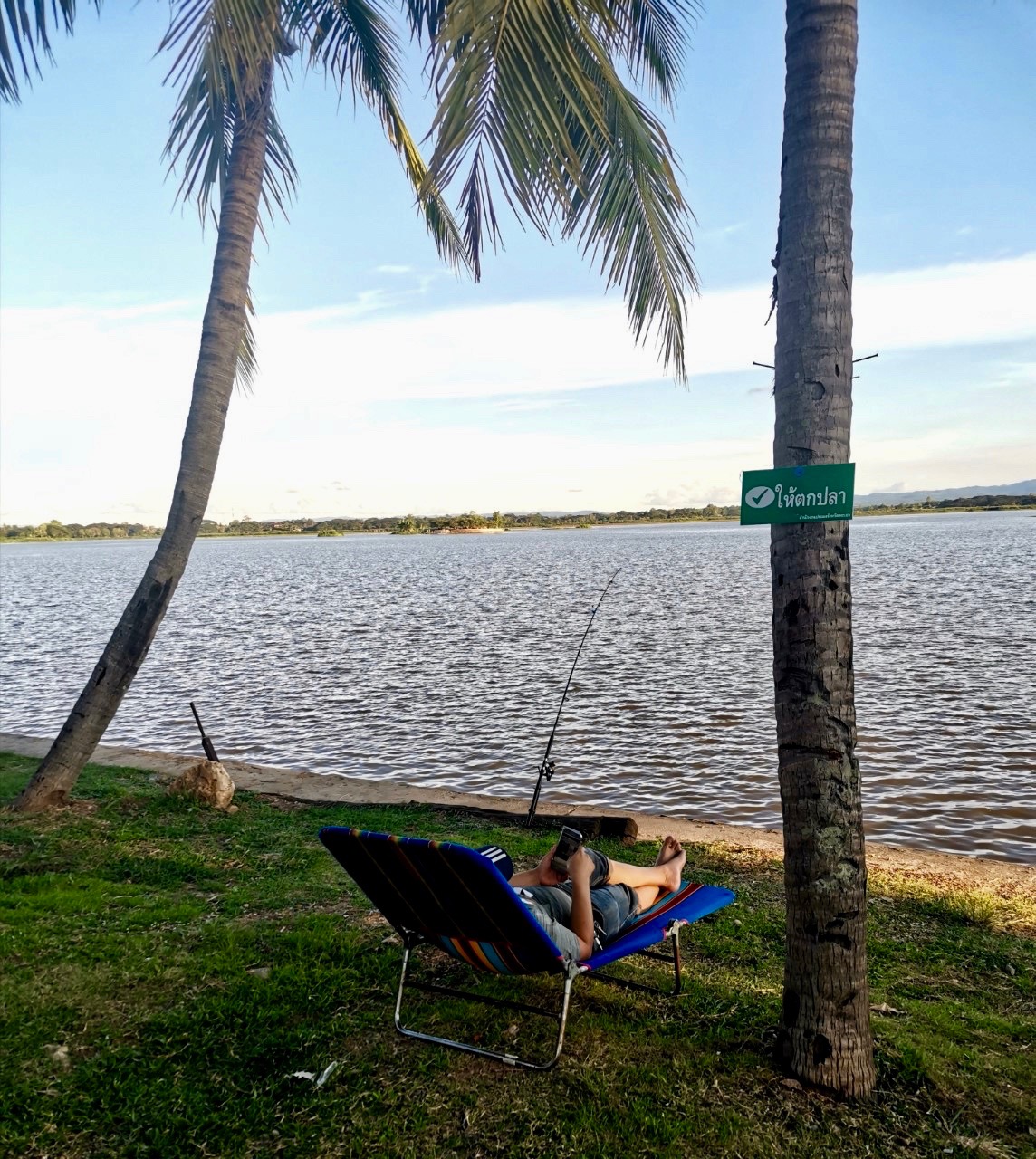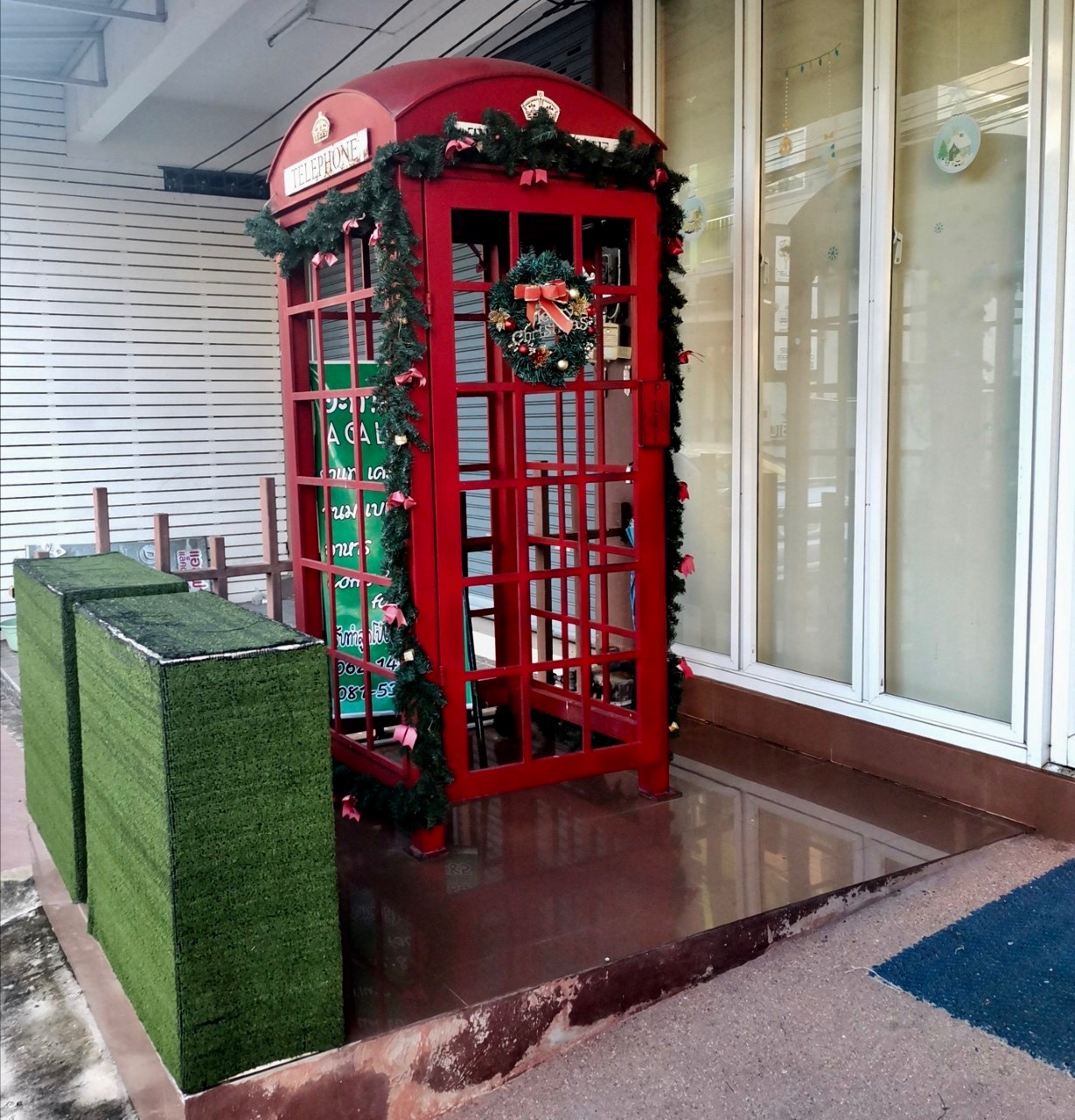 How low can you go?
Luckily we had departed the western side before the rain fell.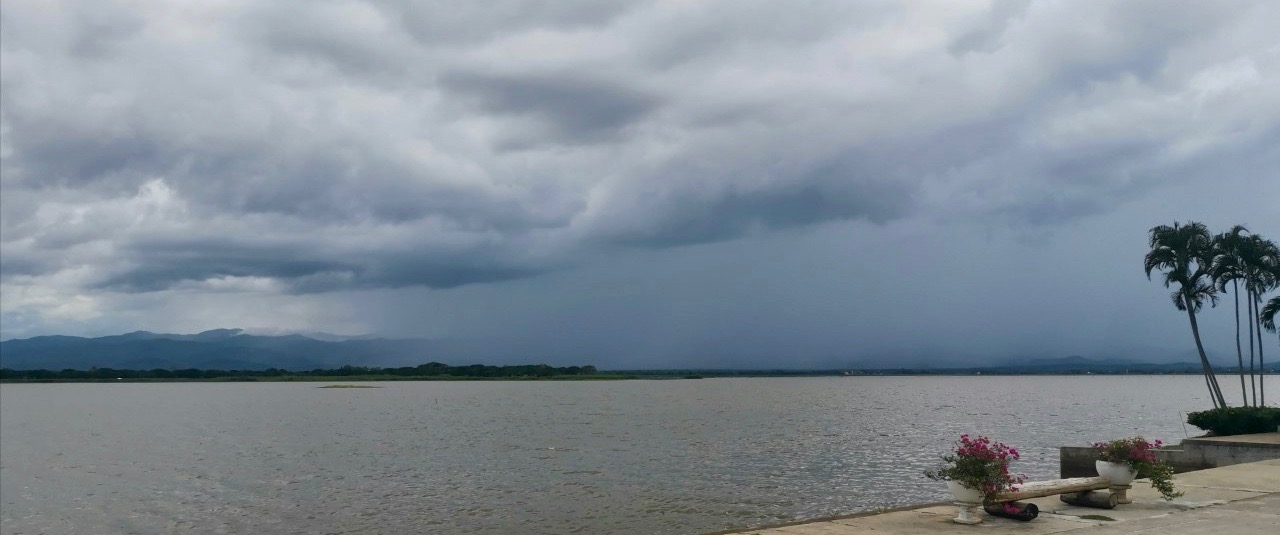 We met up with David L and Khun Fon who had arrived from Ban Mai to have a snack and chat.
And we enjoyed the compulsory coffee and delight and the Cupcake.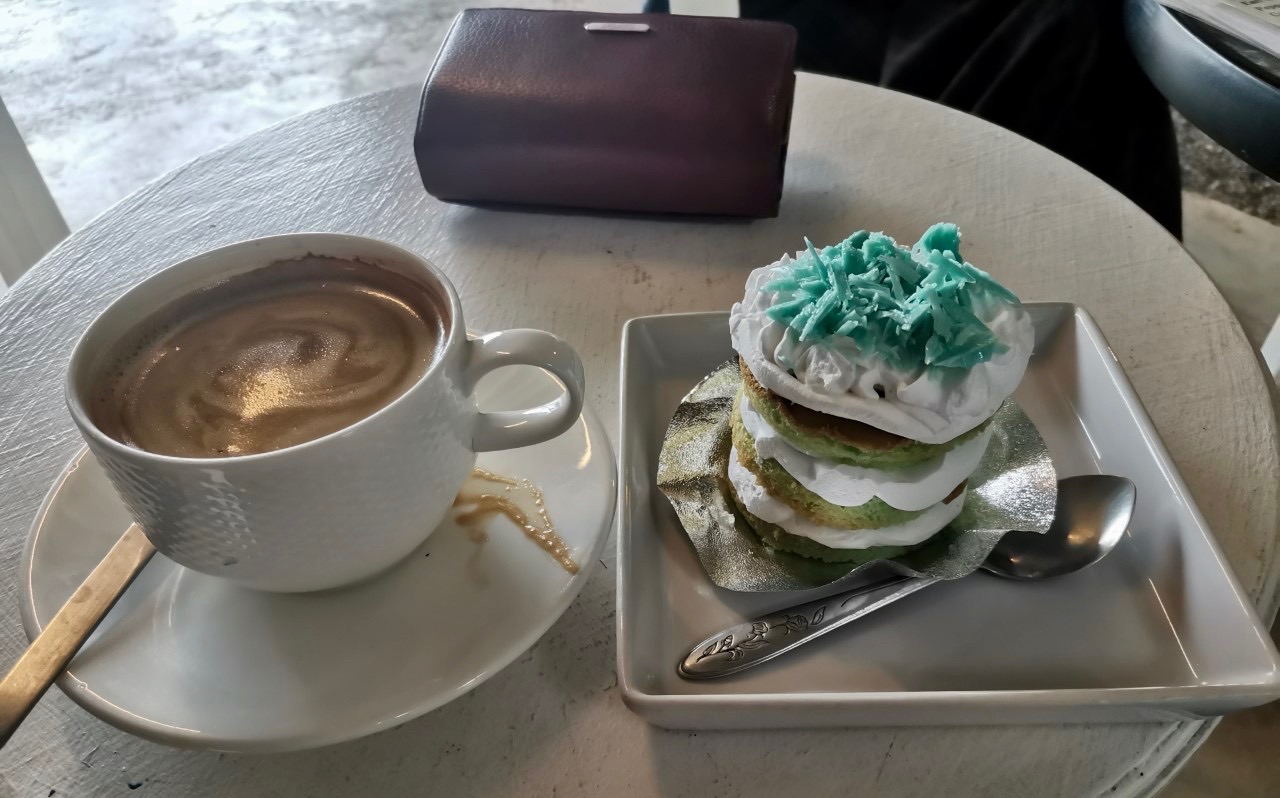 Another fine meal that night and more menu smiles.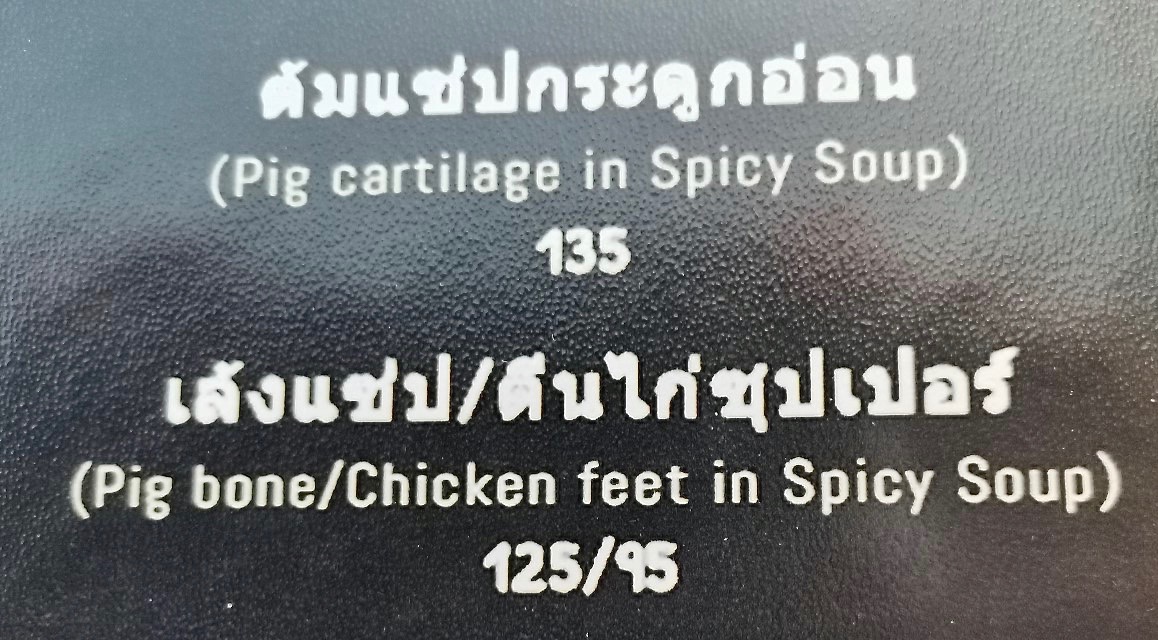 We have plans for another visit to have a look at other sites near Phayao, which is an excellent base for riders. Love the place.
So that was Monday and Tuesday taken care of.
Wednesday morning was dry and we headed back to Chiang Mai via 120 and the roadworks of 118, which aren't too bad really.
The big challenge would be if the dirt sections were wet.
No pics of that but it is documented in my Osmo.
We stopped for lunch at Terminal 118 just before Doi Saket and it is a welcoming and pleasant stop.
Despite having an 'old face' this fellow is only 12 months old and already controls the place!
I wiped the 118 dust from my face ........
.... and road home to more roadworks!
So now I have a few hours of Osmo footage to process and, hopefully, add to this later.
433 enjoyable kms.
Last edited: