Joined

Apr 2, 2012
Location
Bikes

ROYAL ENFIELD CLASSIC
12th Nov 2023
Doi Saket to Thaton 240kms
Thaton via Phrao to Doi Saket 292kms.
532 kms
Total fuel used (95) was 12.8 ltrs
Consumption was 41.5 kms per litre!! (which seems almost unbelievable).
The plan was to ride my new RE Classic 350 up to Thaton to rendezvous with David L (from Mae Chan) and his two brothers
newly arrived from England and Canada. This would also give me a chance to work the RE through the mountain roads and to
make an assessment of its cruising ability.
So I departed Doi Saket and took the 107 and 1089 to Thaton.
A stop at the always picturesque Chiang Dao.
19.372, 98.984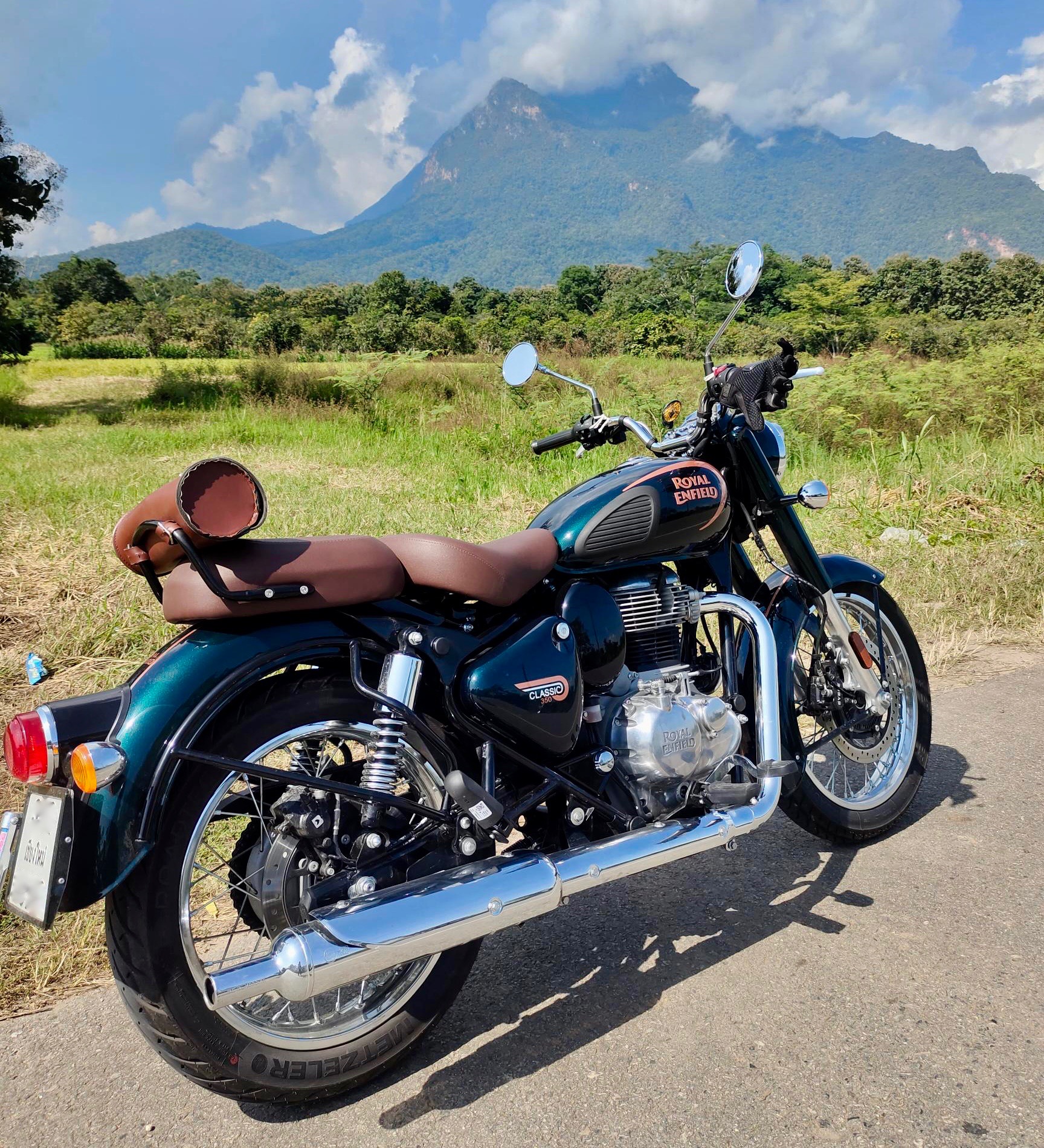 Pictured on another occasion.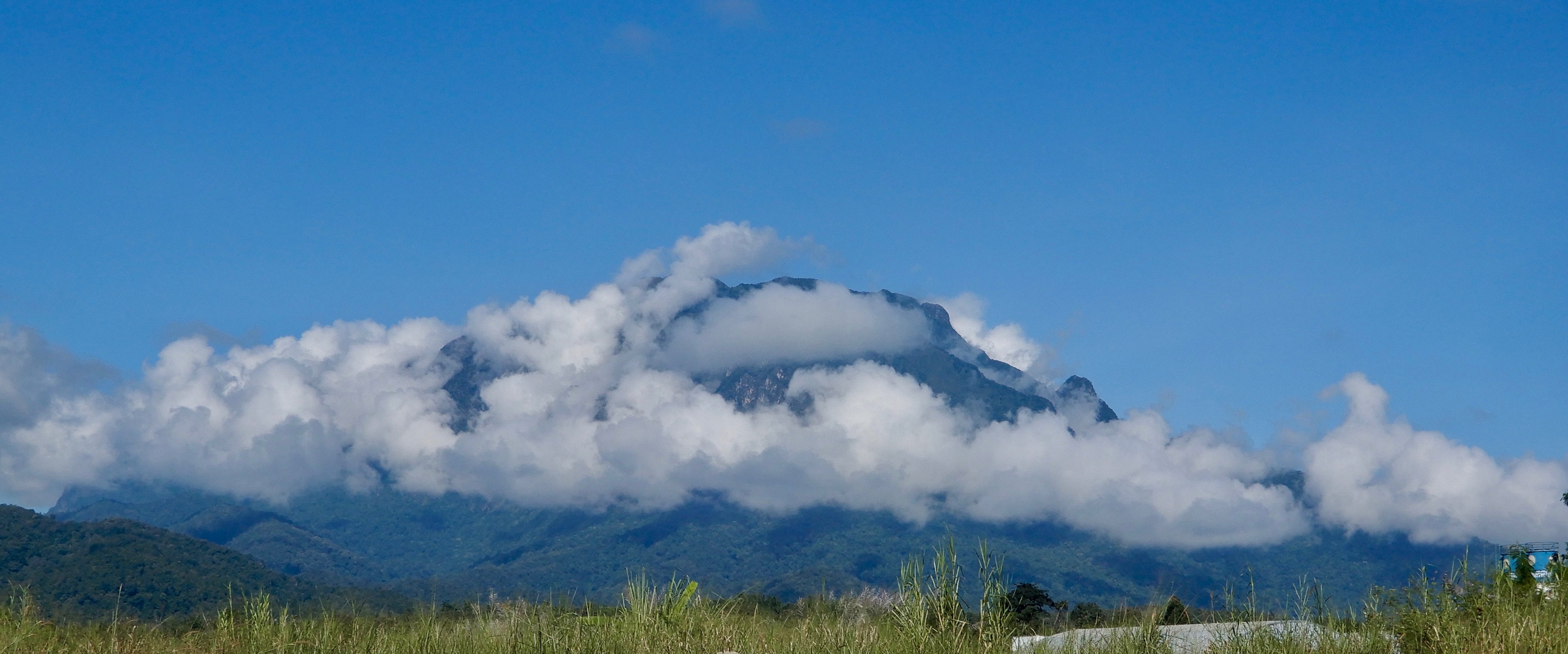 The spectacular formations along 107 at 19.549, 99.058.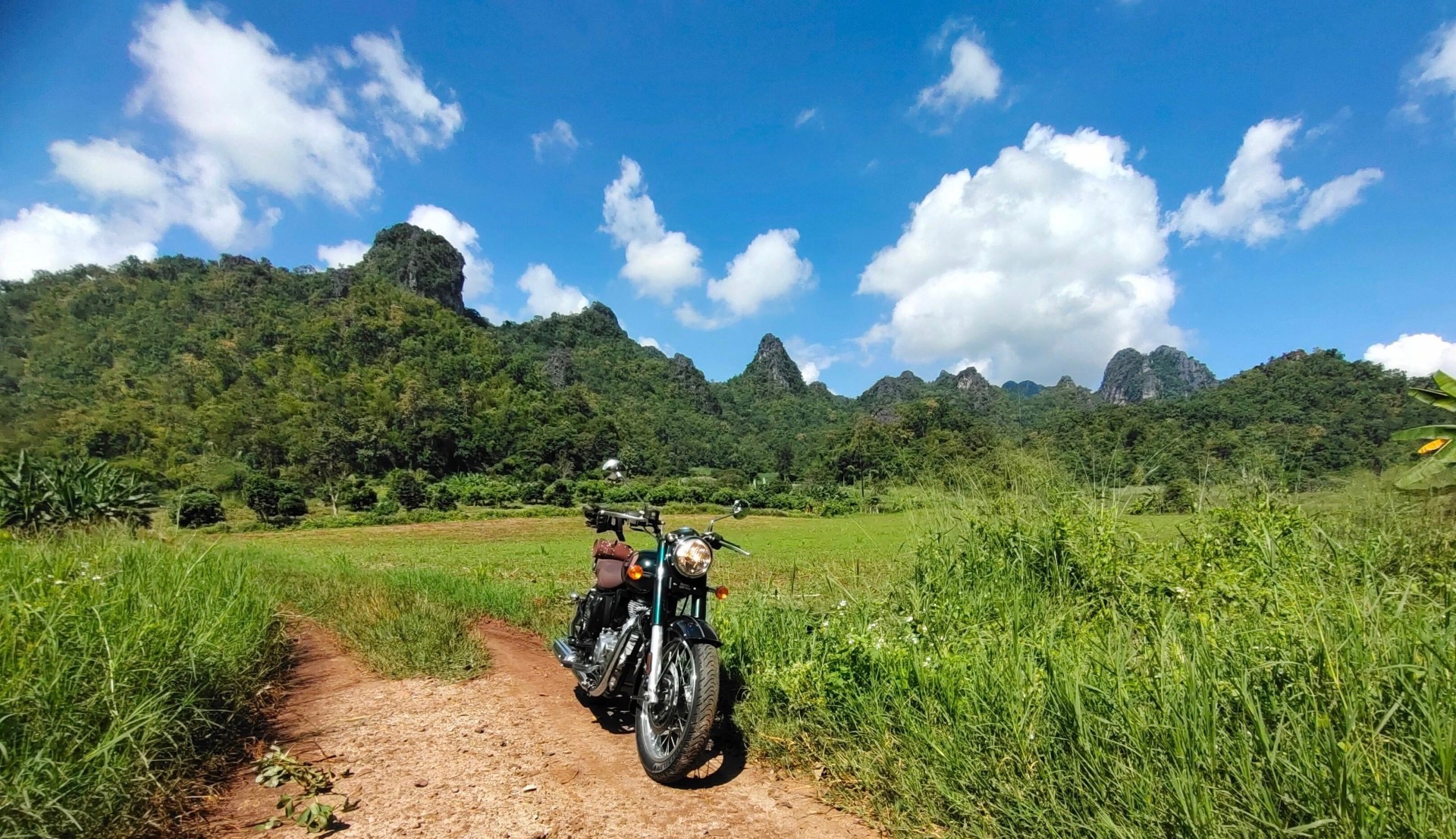 On to the
'Hinoki Land'
tourist park at 19.657, 99.147.
During an earlier visit I met the friendly owner.
And had a bit of a look around.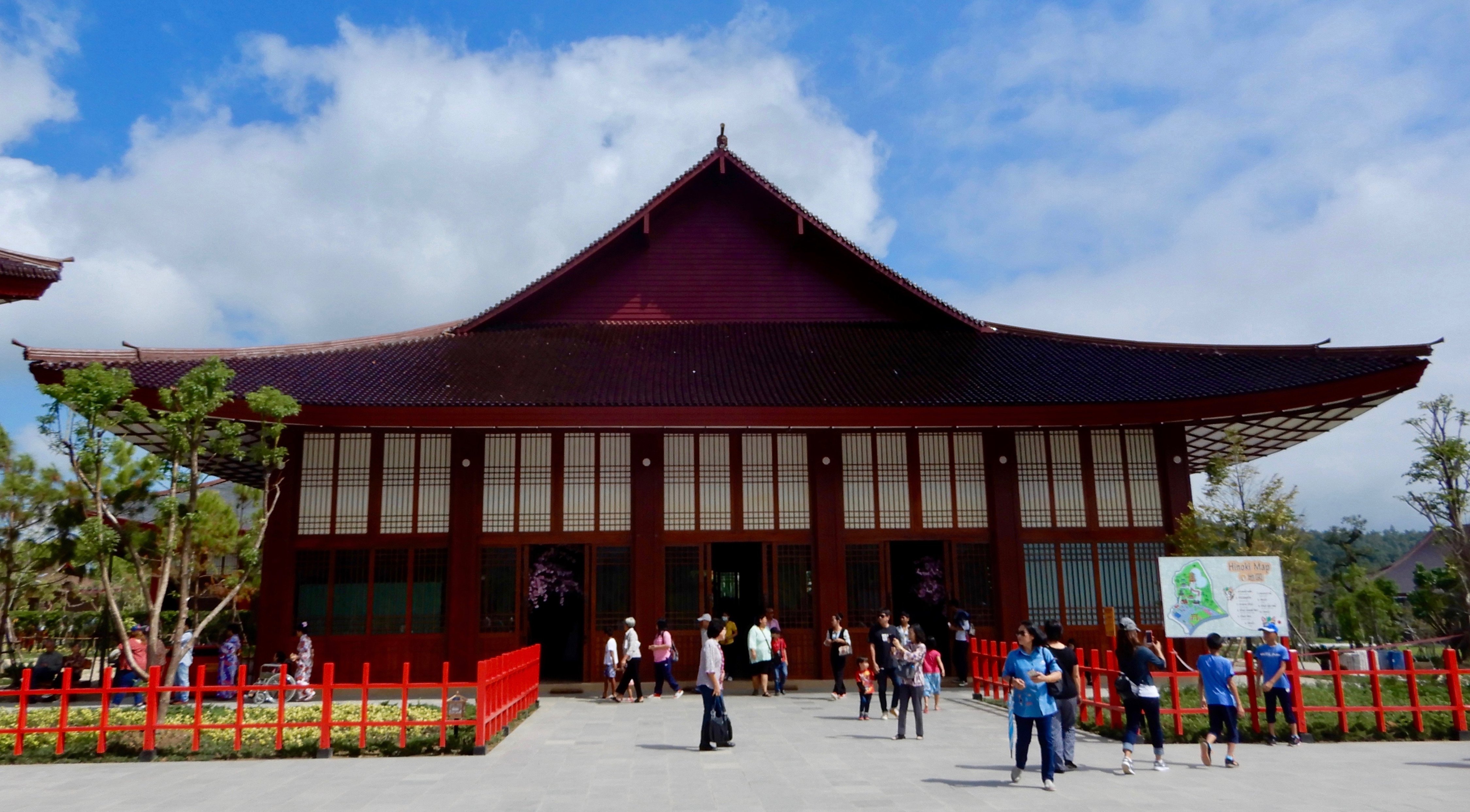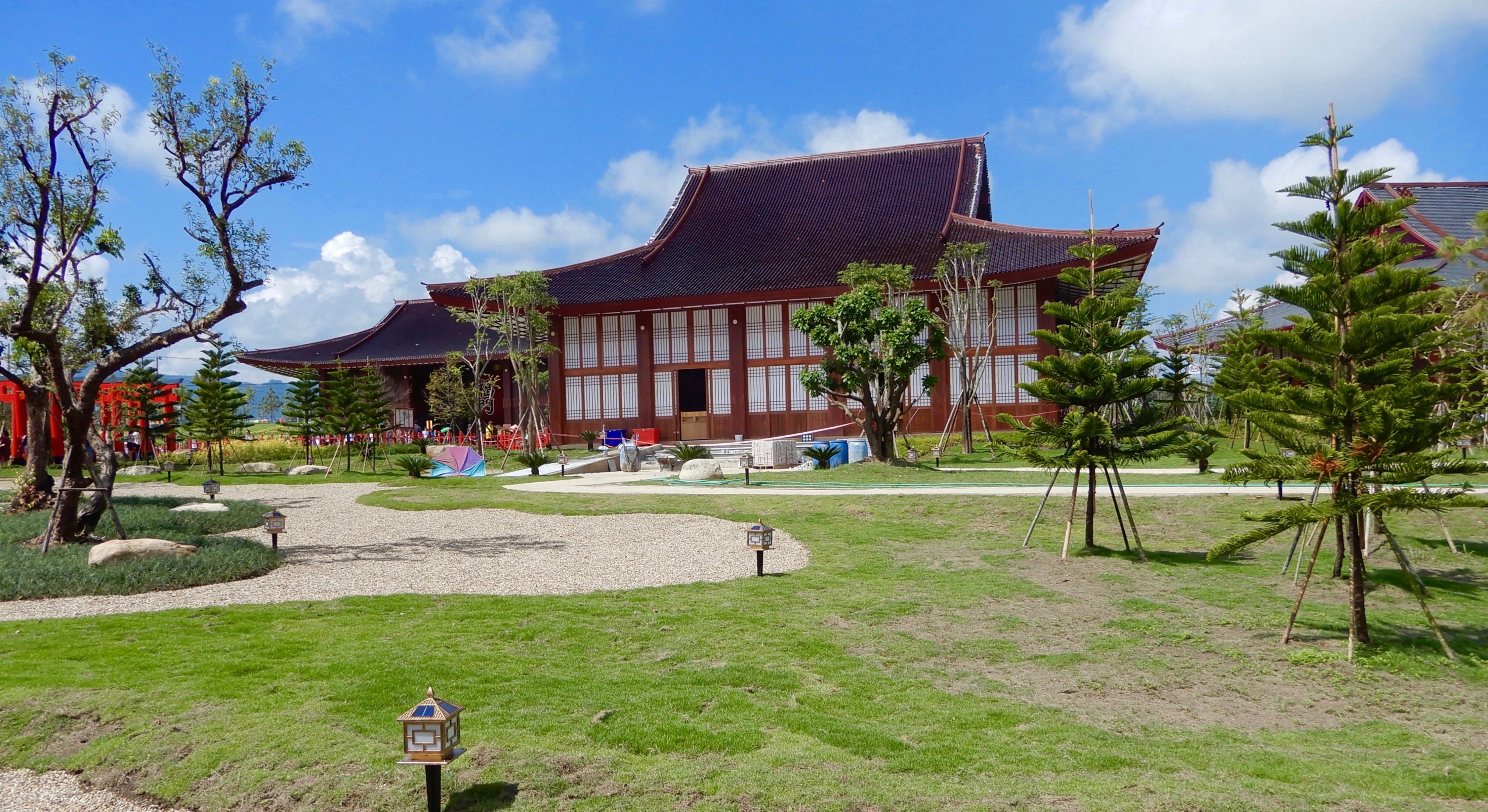 Then up to a new section of
Wat Mae Ai Luang
at 20.032, 99.295 on 1089.
We had booked a few rooms at the relatively new
Thaton Beach Resort.
The bungalows are quite adequate for 500 baht and I found secure bike shelter.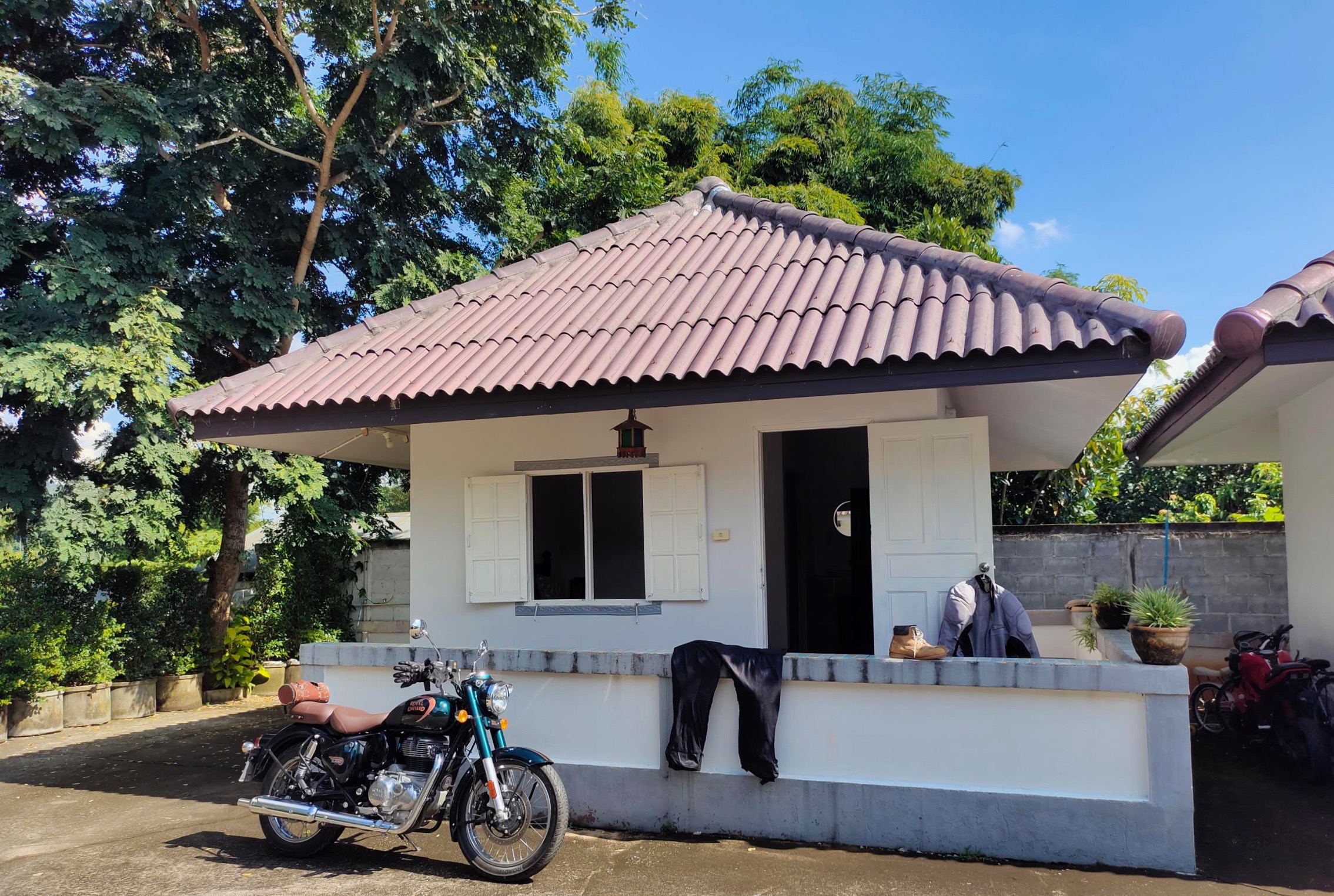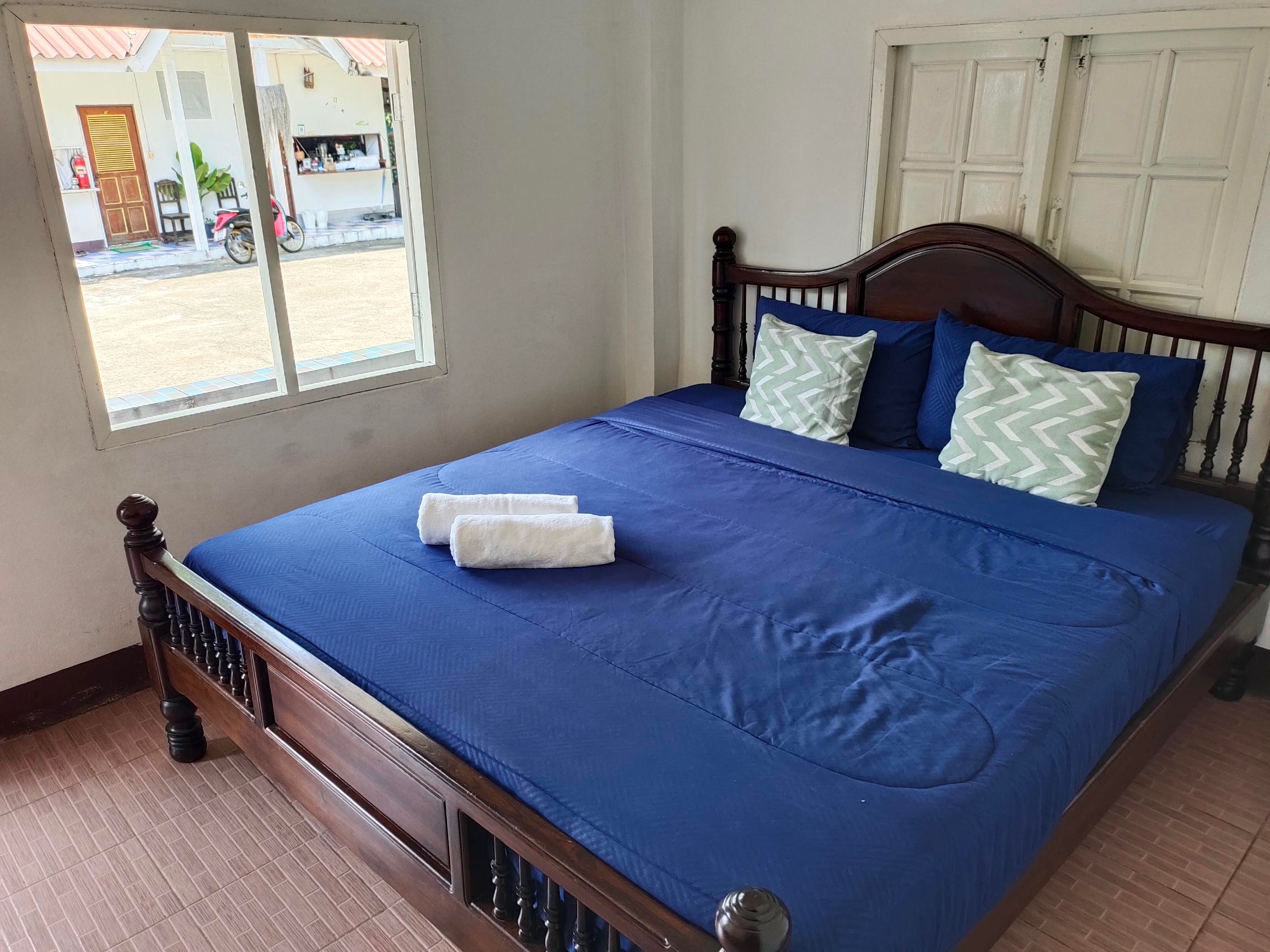 "Beach" is now a mis-nomer as the previous strip of sand beside the river Kok is now overgrown.
However, this is a very handy location and the staff are very helpful and friendly.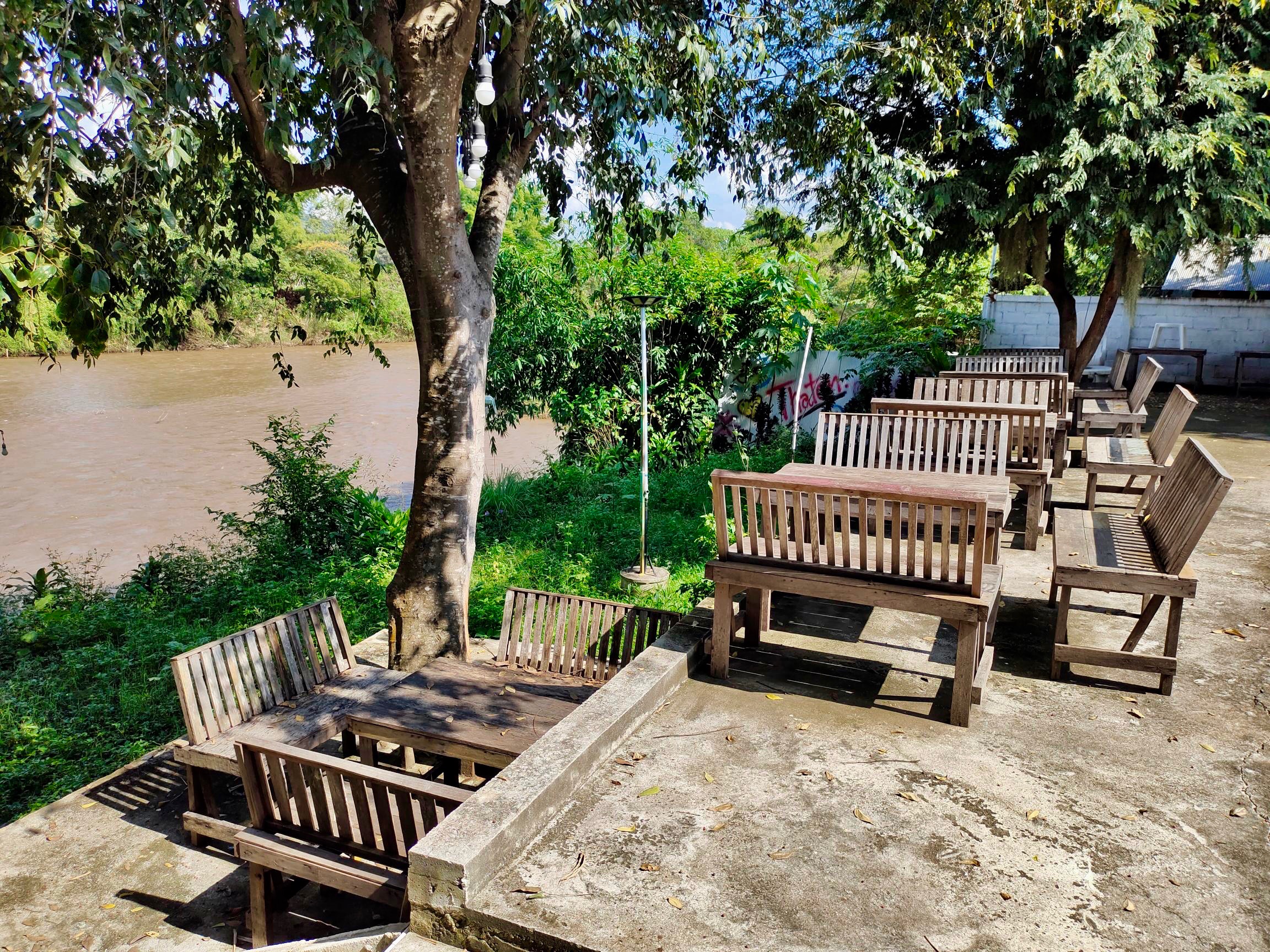 And the views are nice.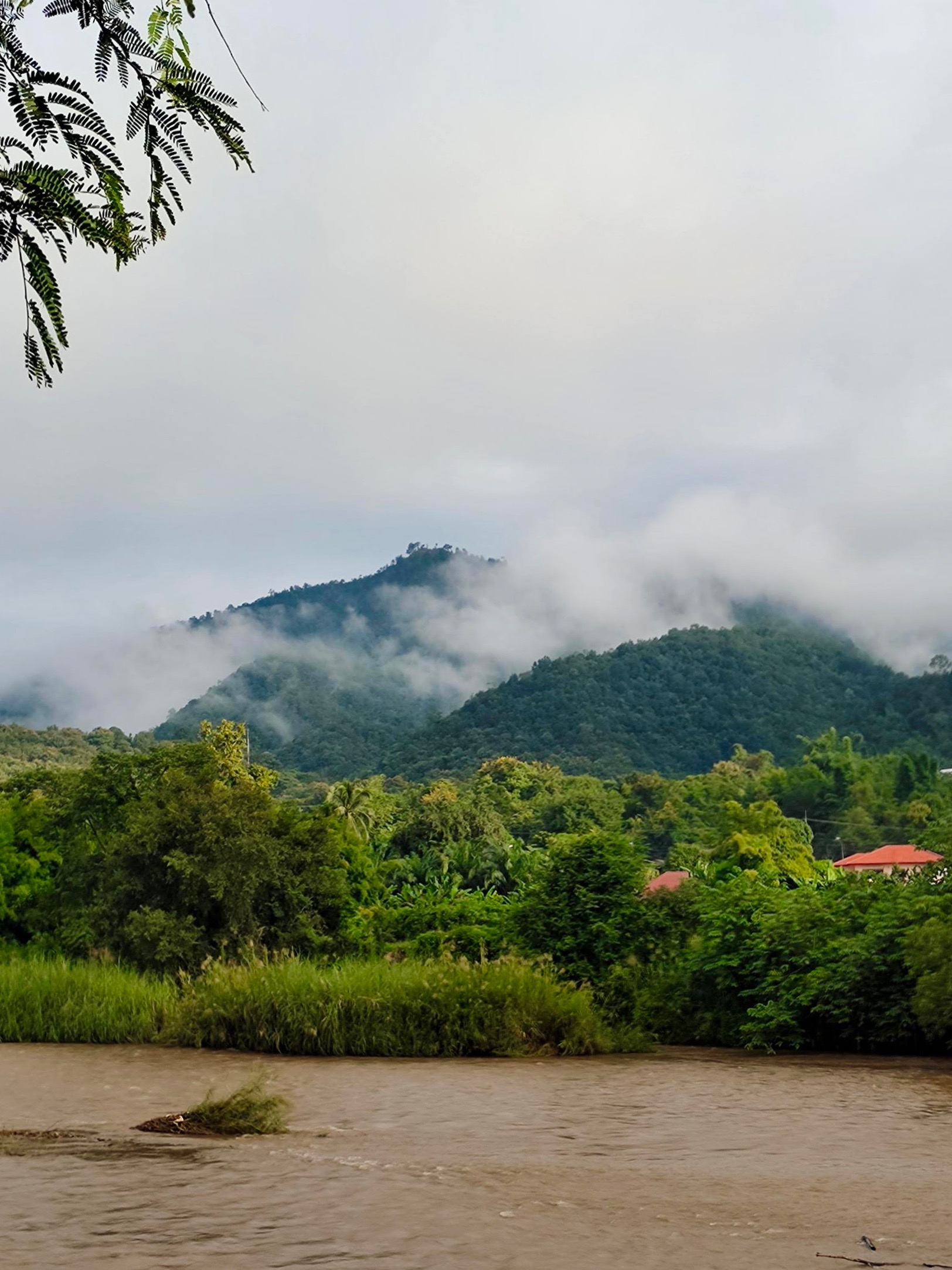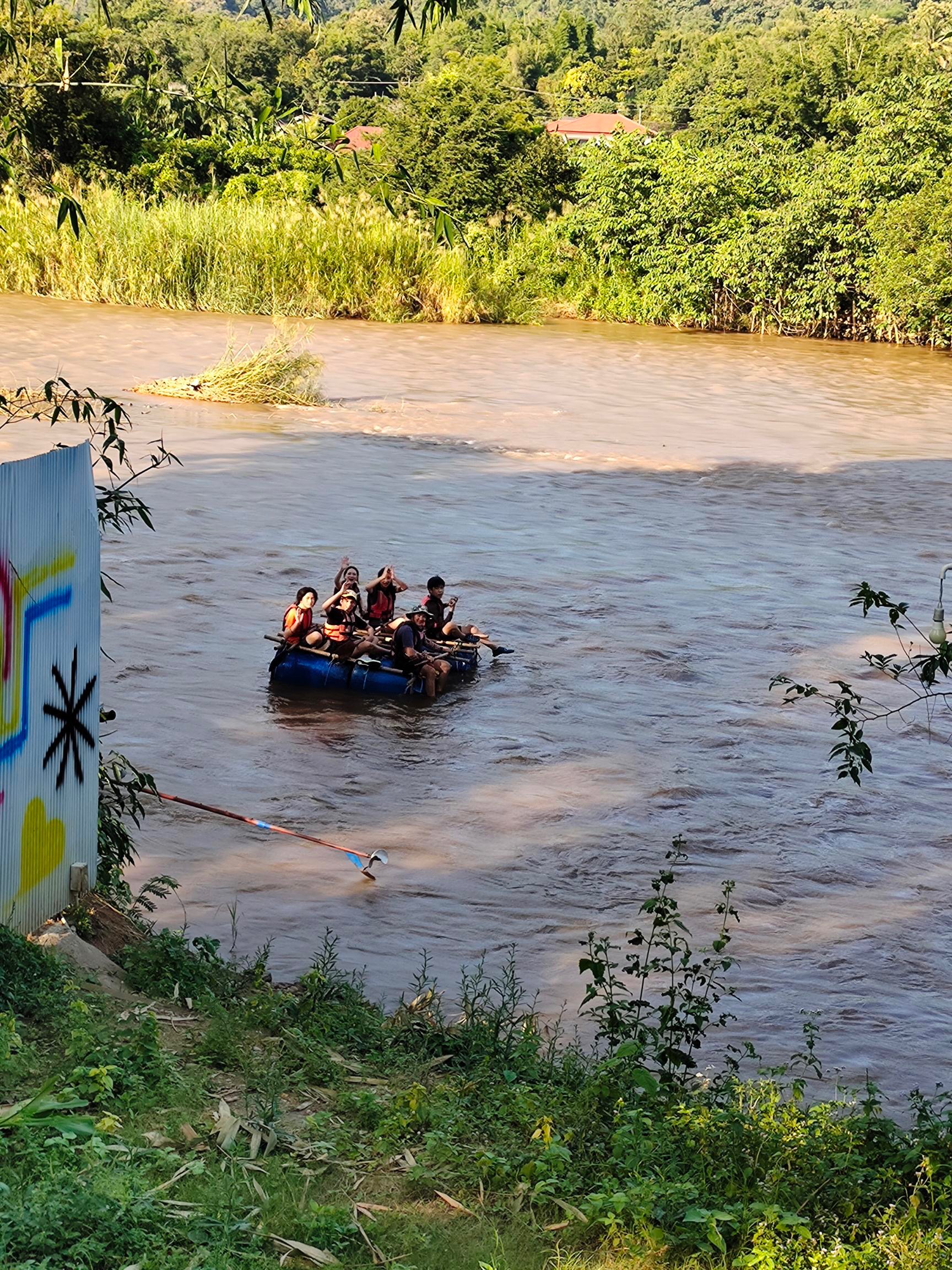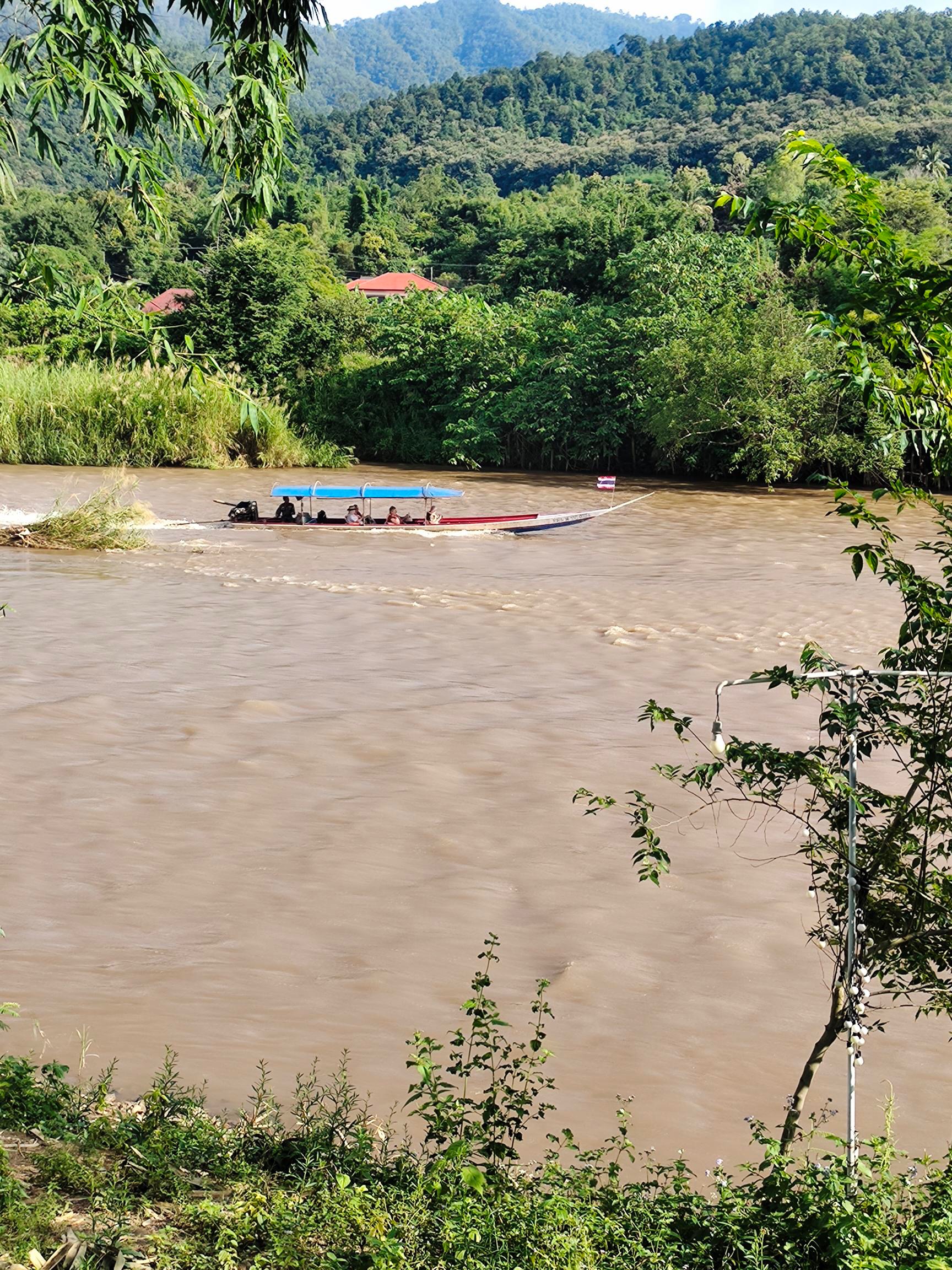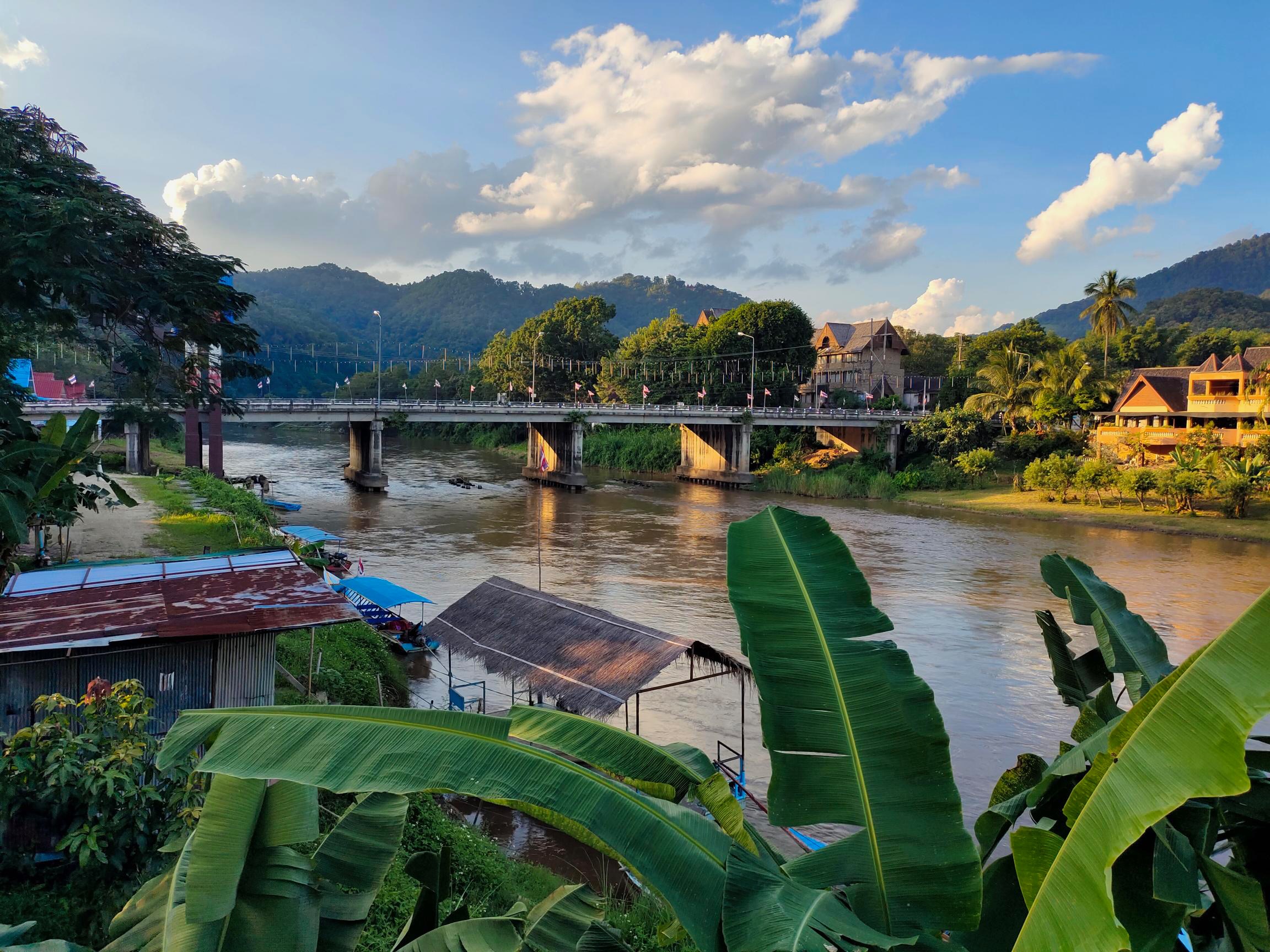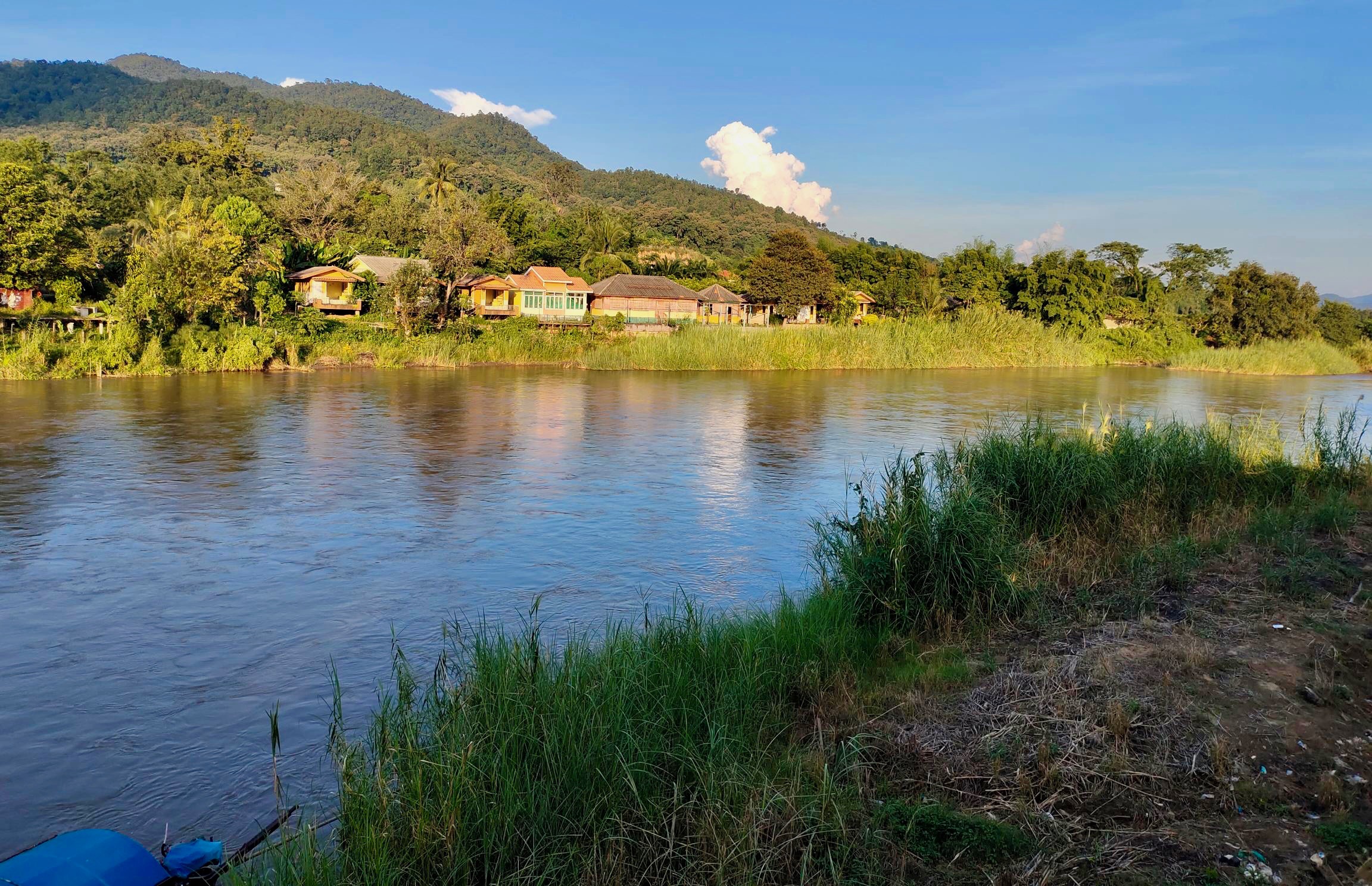 Here are the Likely Lads (David left, Chris and Andy).
Lots of yarns during an enjoyable (for me!) meeting.
Then for a walk and a snack.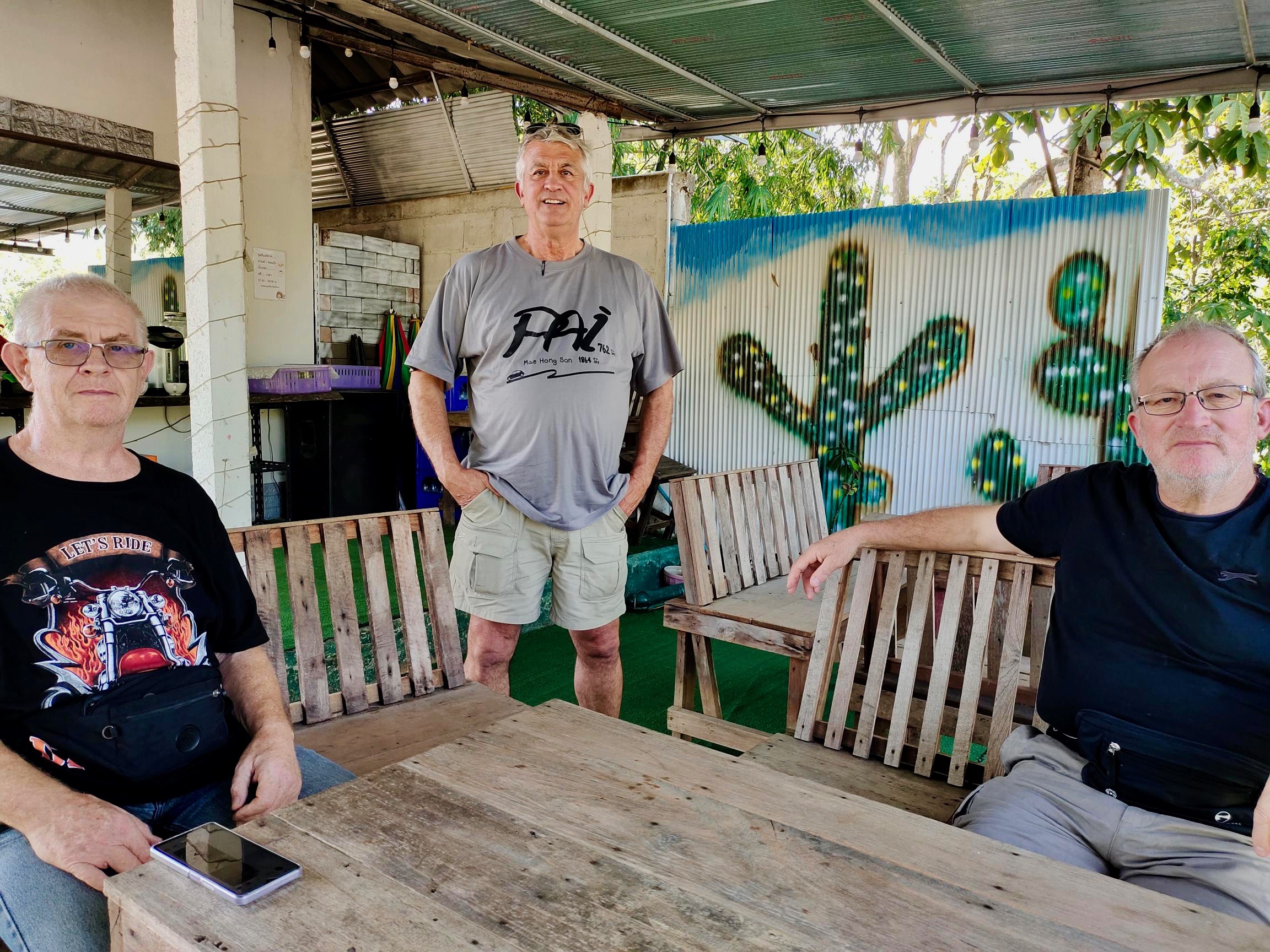 View from the bridge along the Kok River (the second 'k' is silent)
Hundreds of swallows were nesting under the bridge.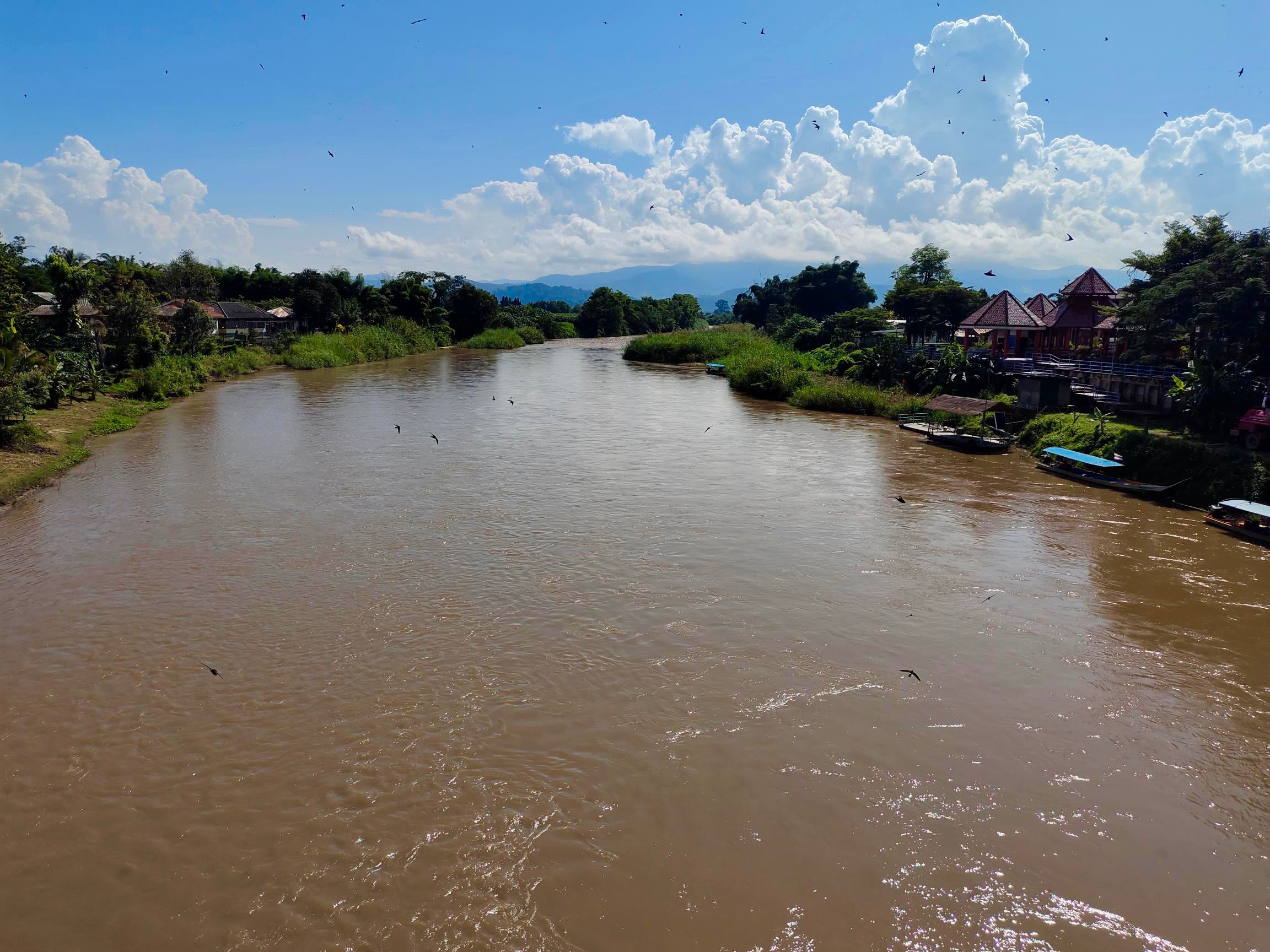 David's usual eatery is here on the main road in town just near the bridge at
The Sunshine
where a lovely old lady serves nice food from a single menu.
20.060, 99.361
Her photo collection provided good nesting opportunities.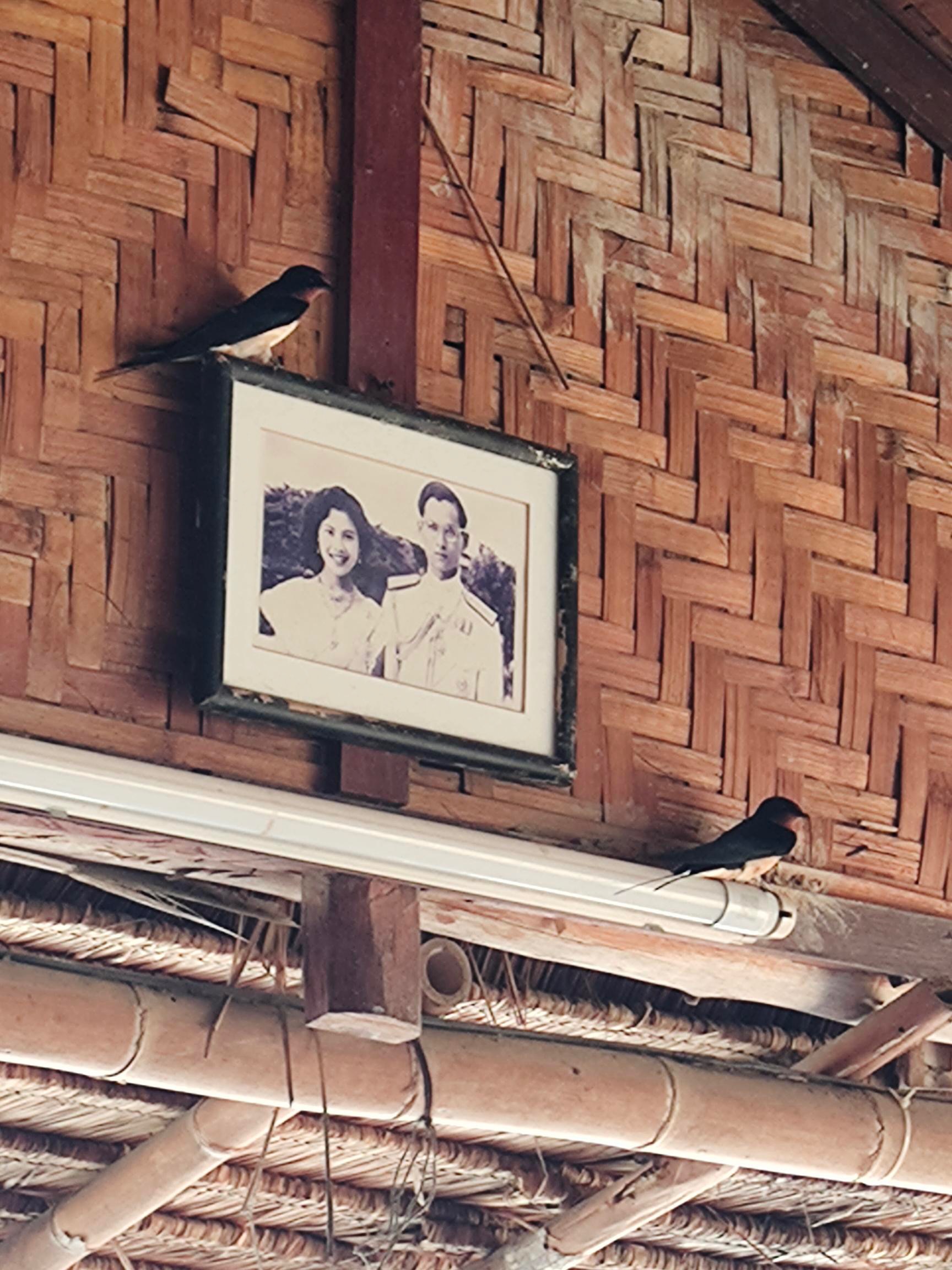 An early night back at the resort, more chin-wagging and early to bed.
(David had driven from Pai that day).
The resort has endless coffee, tea, toast and jam.
More stories then a proper breakfast at the old lady's restaurant.
We parted company, David and his brothers heading home to Mae Chan and me staying at Thaton for a closer look and another night.
I snooped around town during the day; the objective was to find optional accommodation and eateries for future visits.
I think this is the
Rim Kok.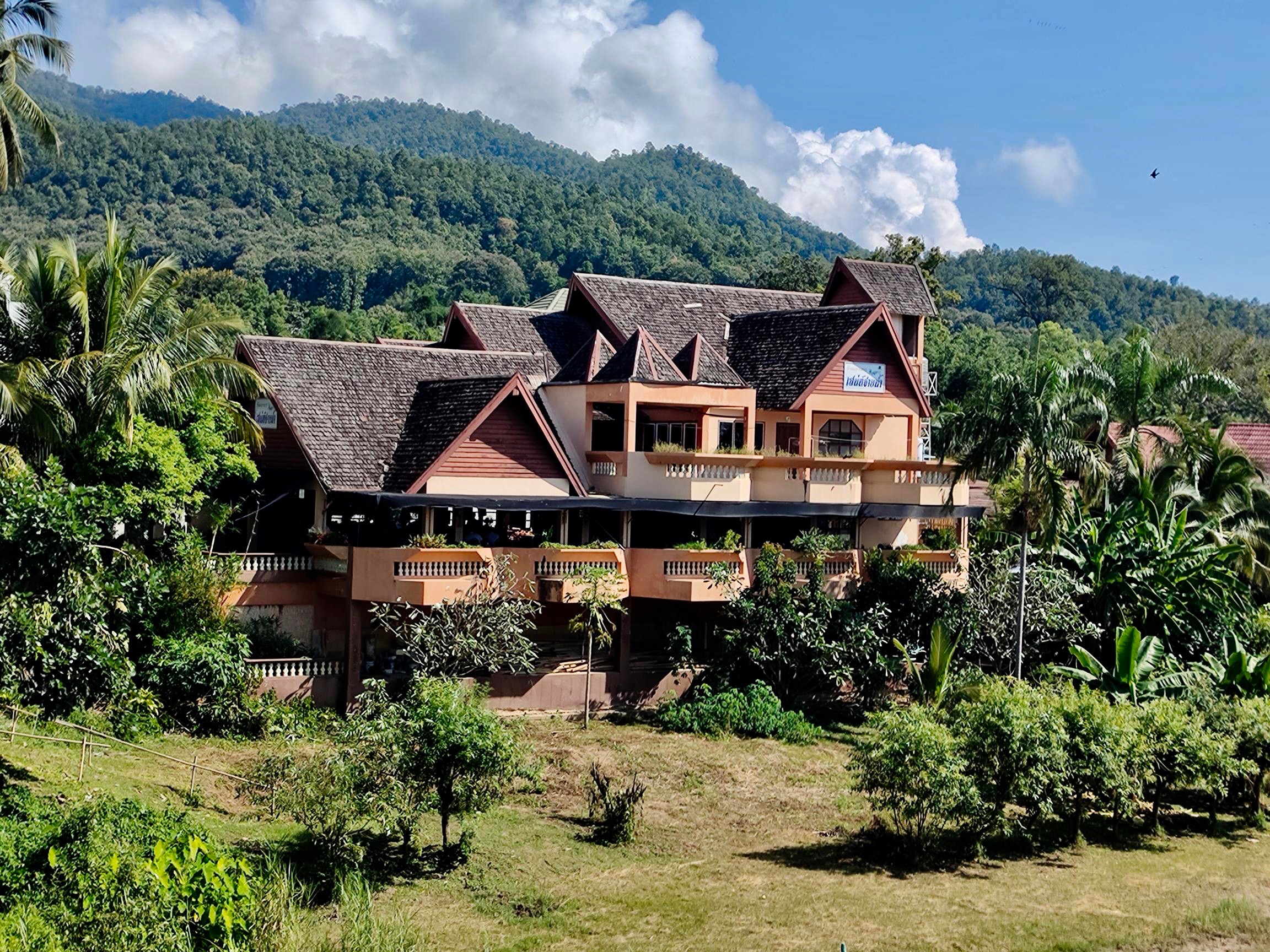 View across the river to
Wat Thaton (Wat Phra Aram Luang)
.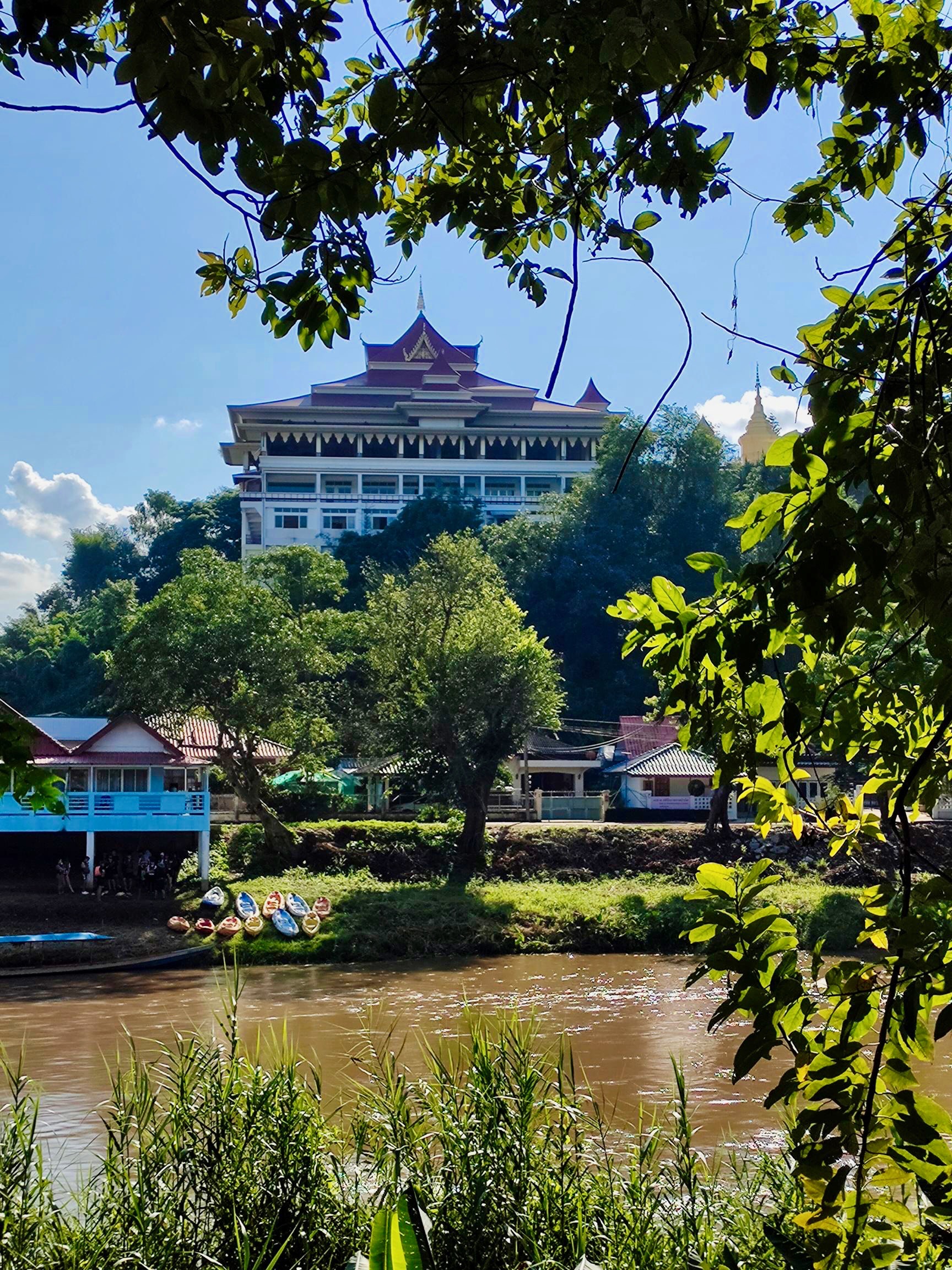 Views from and around the huge Temple complex.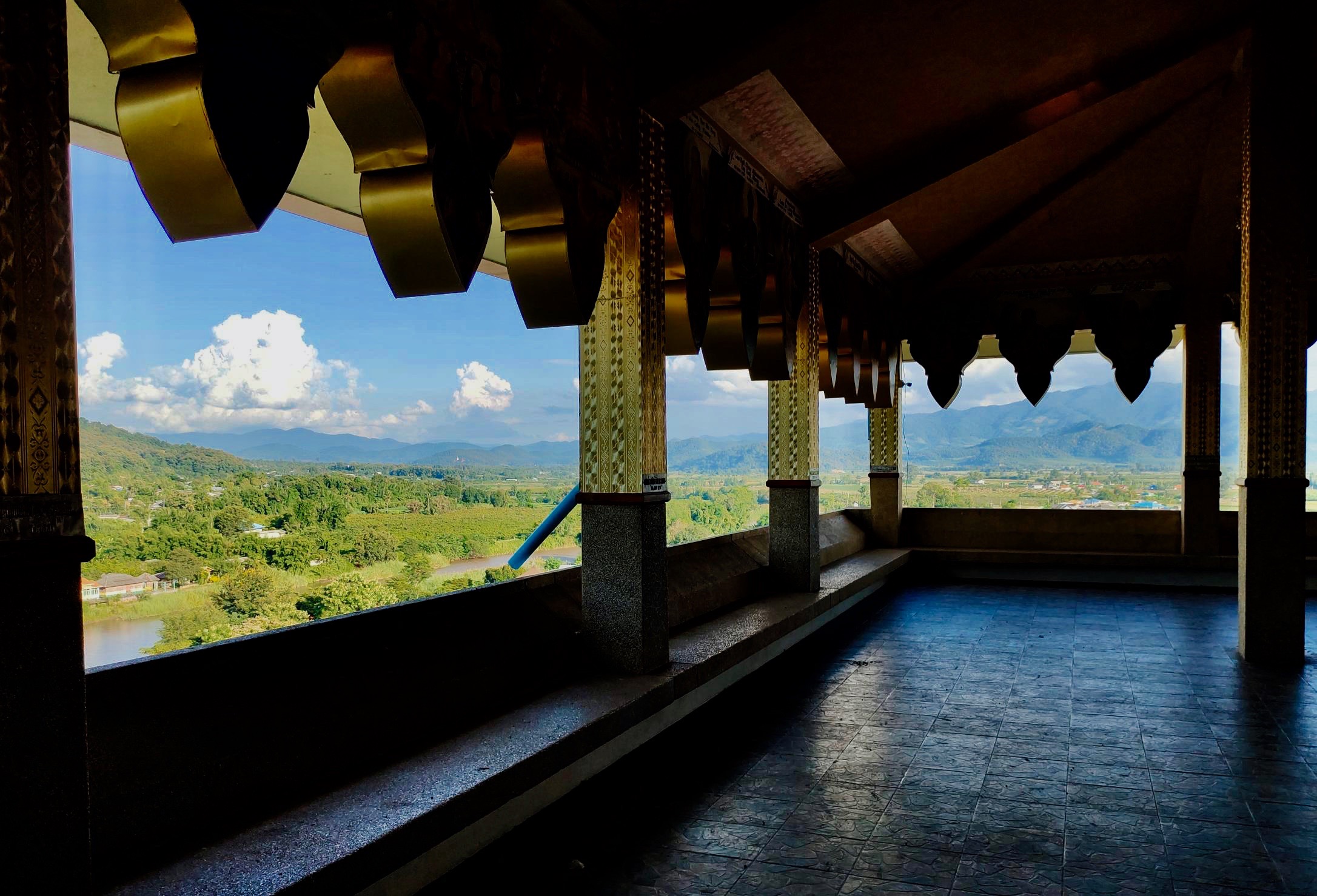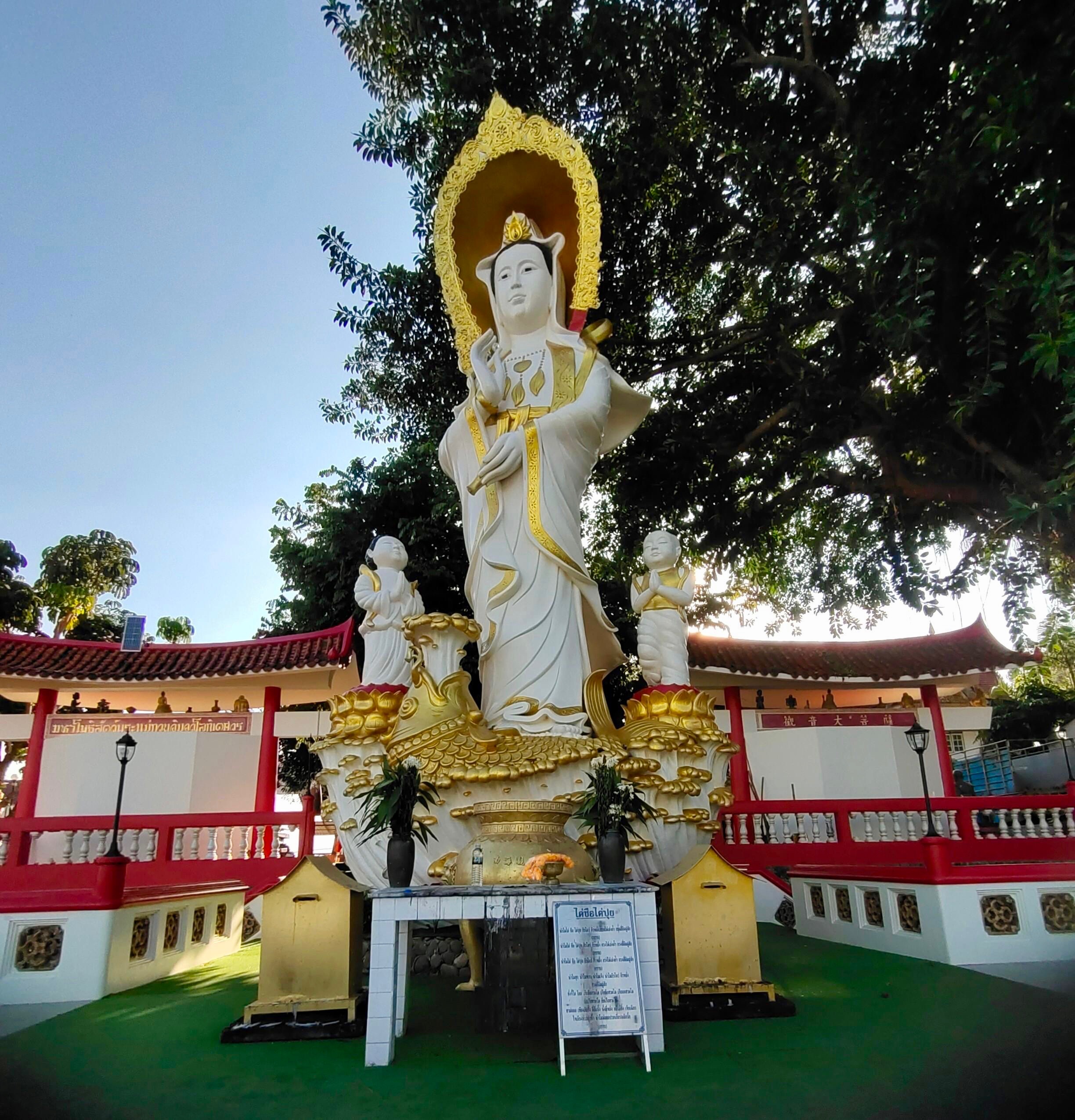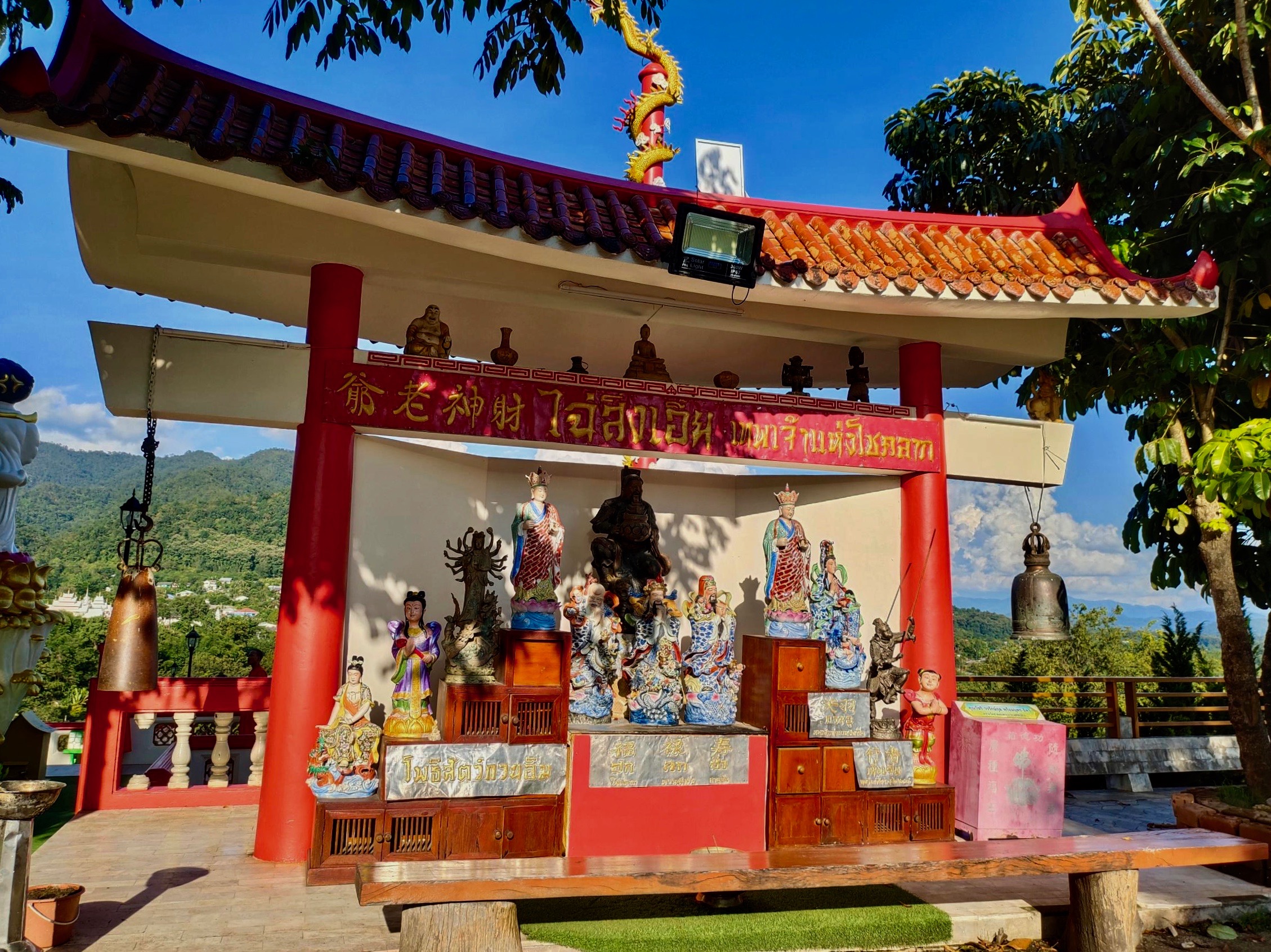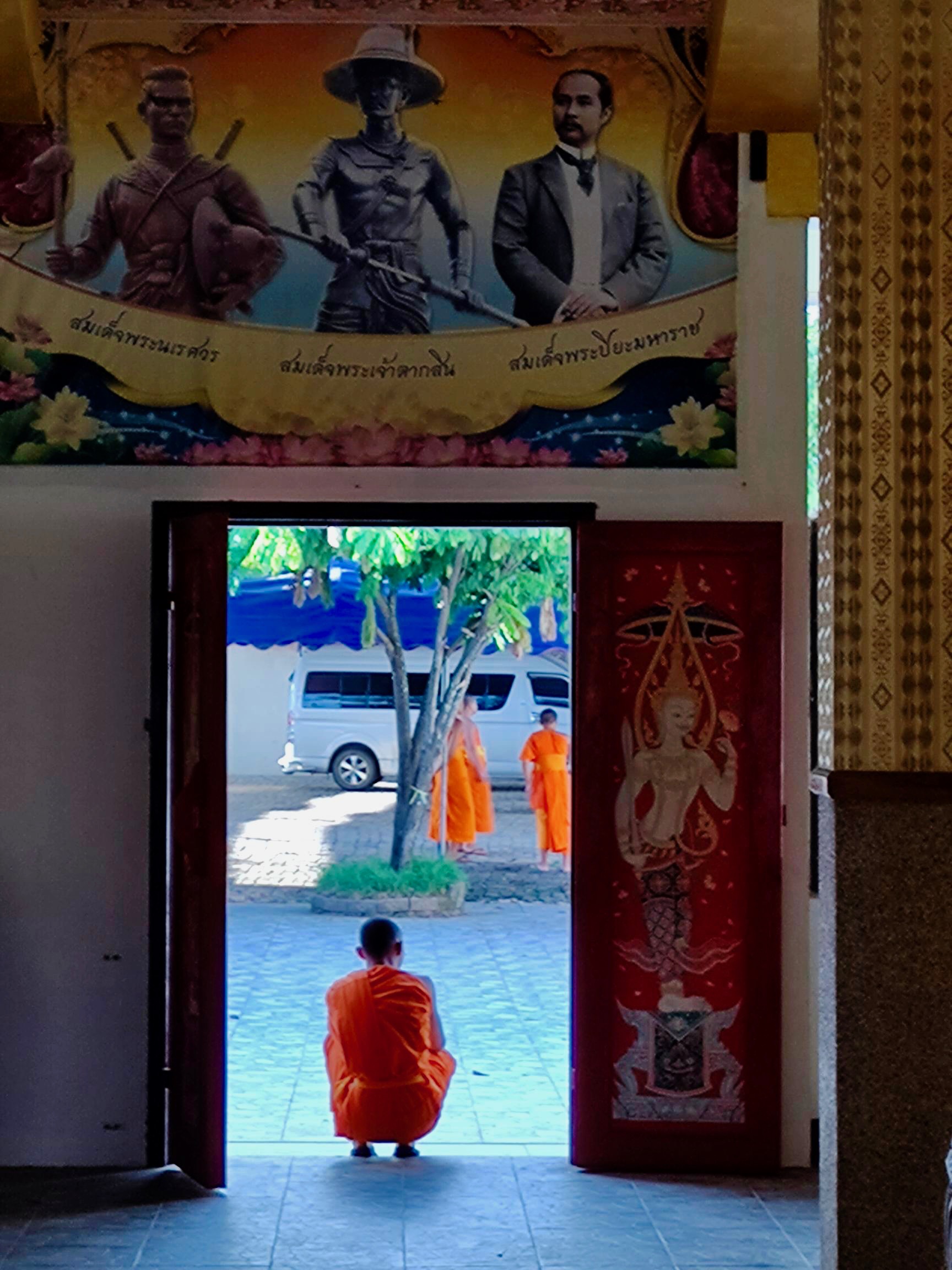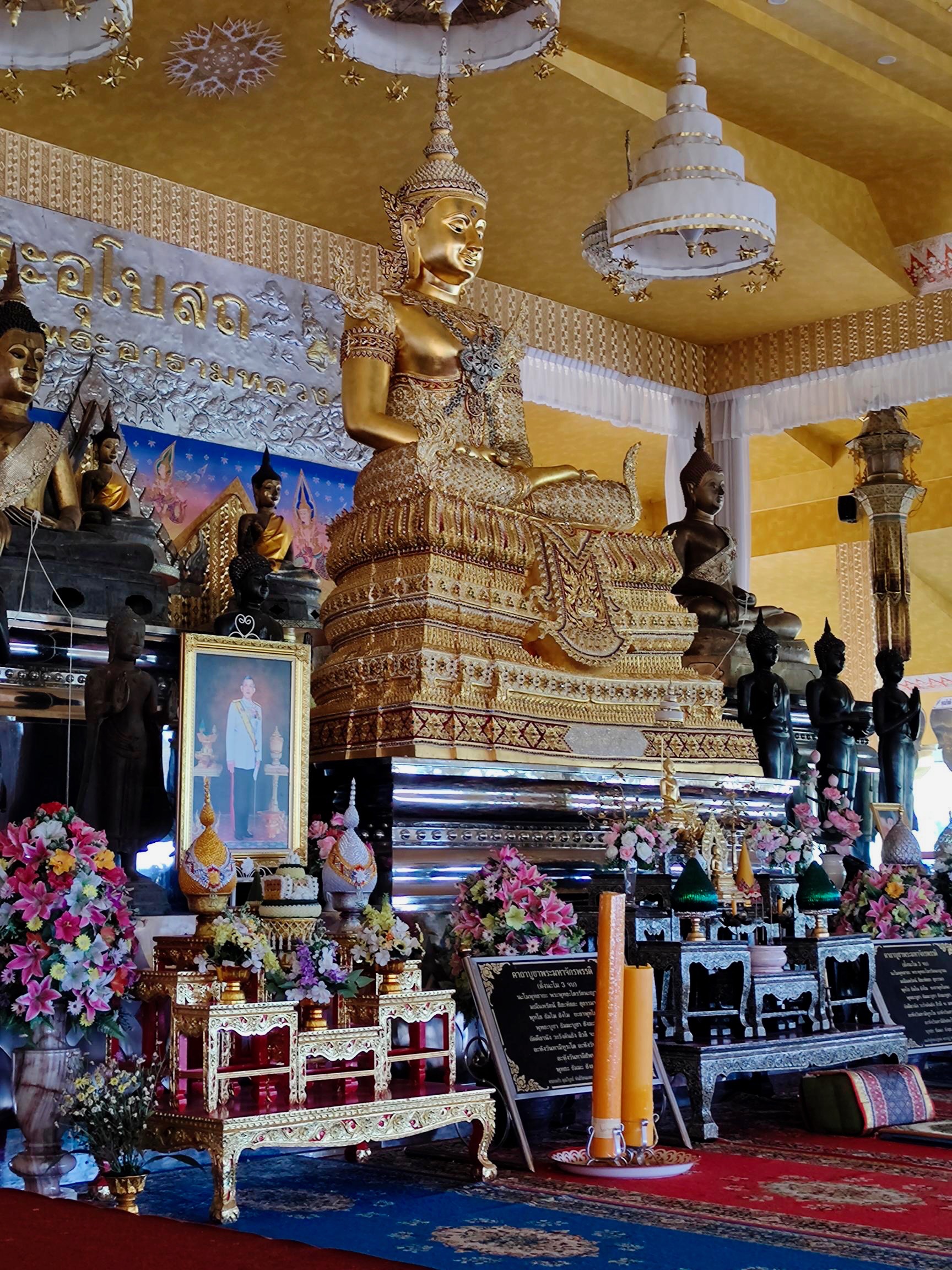 Many impressive murals around the walls.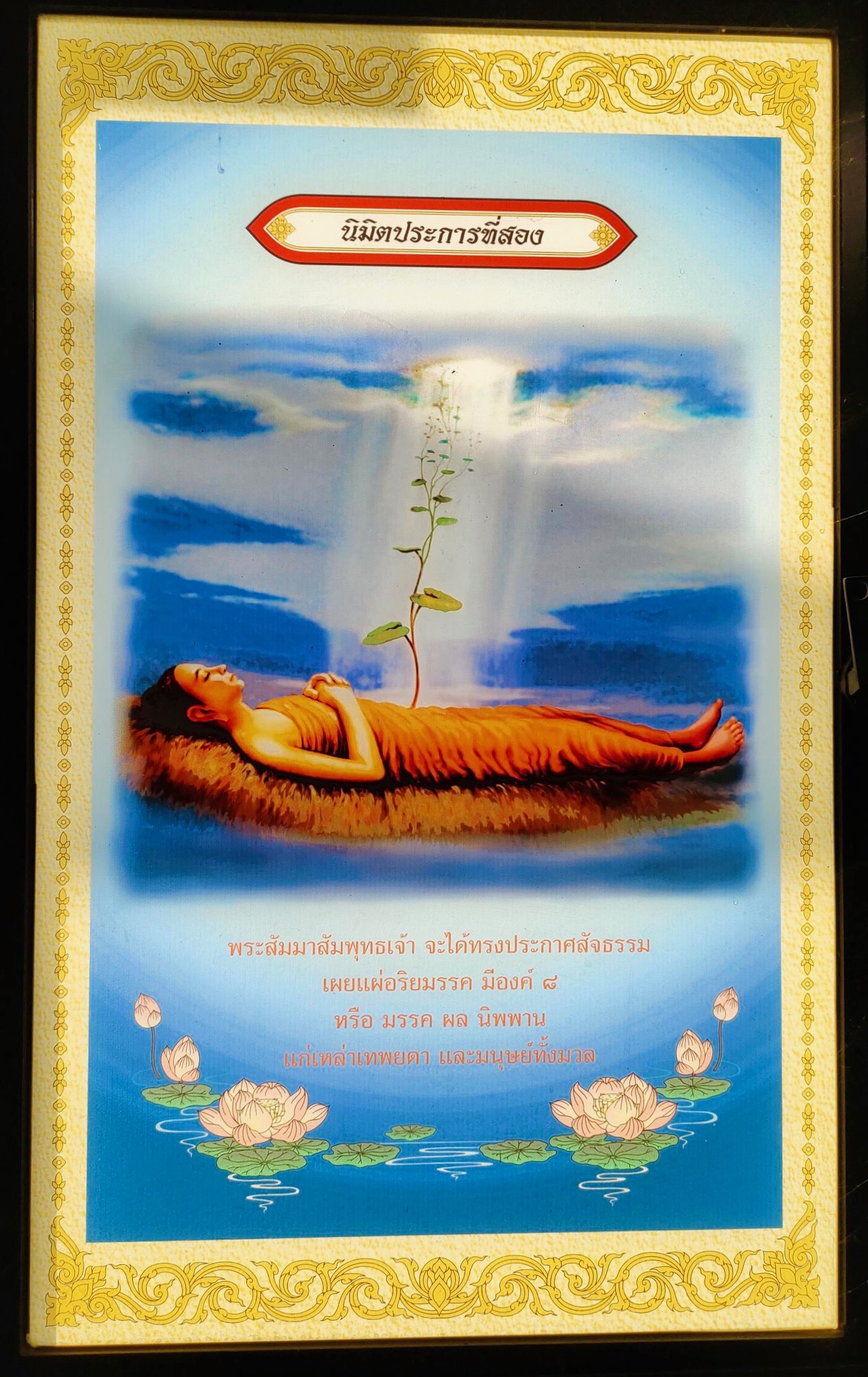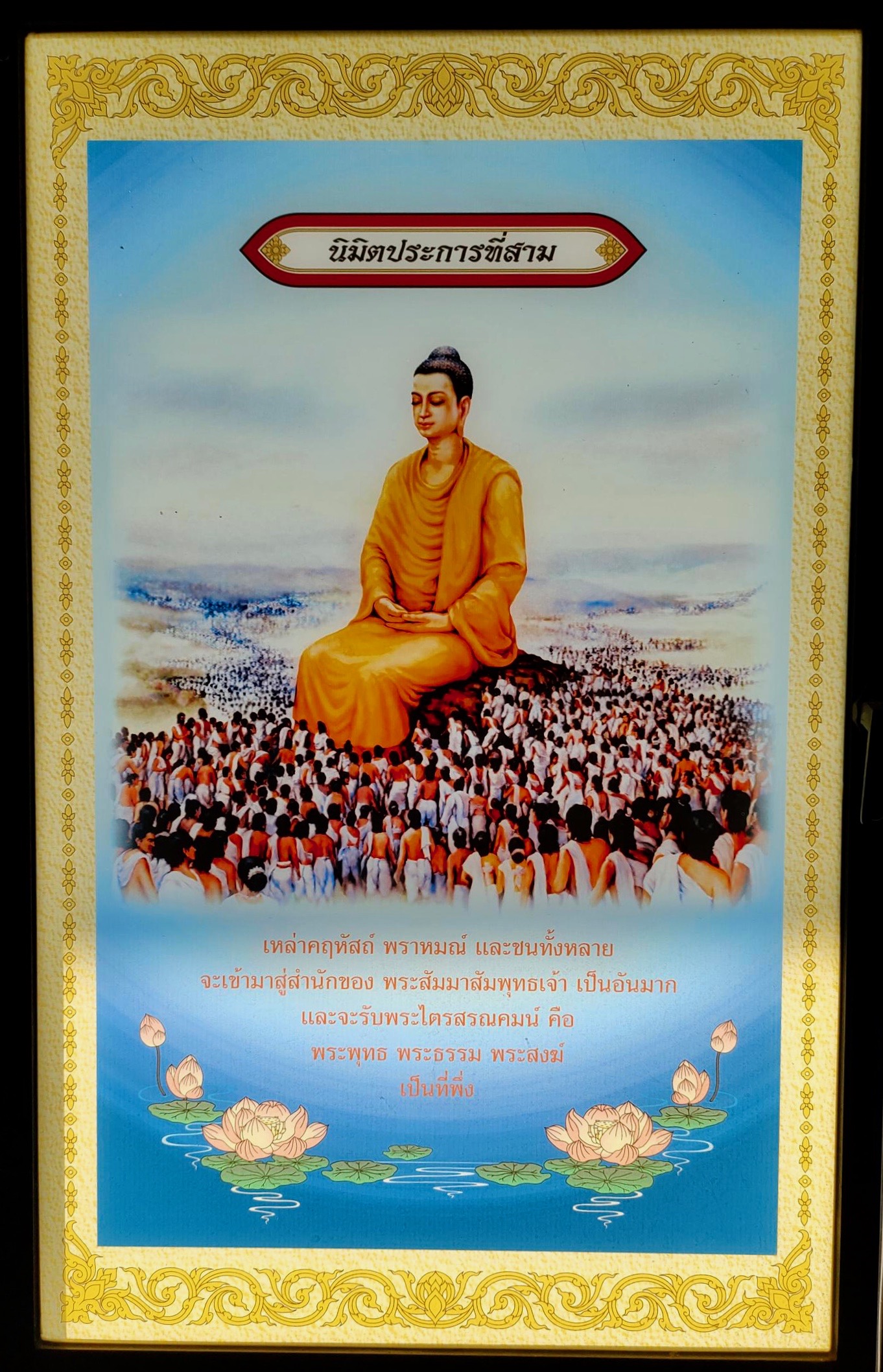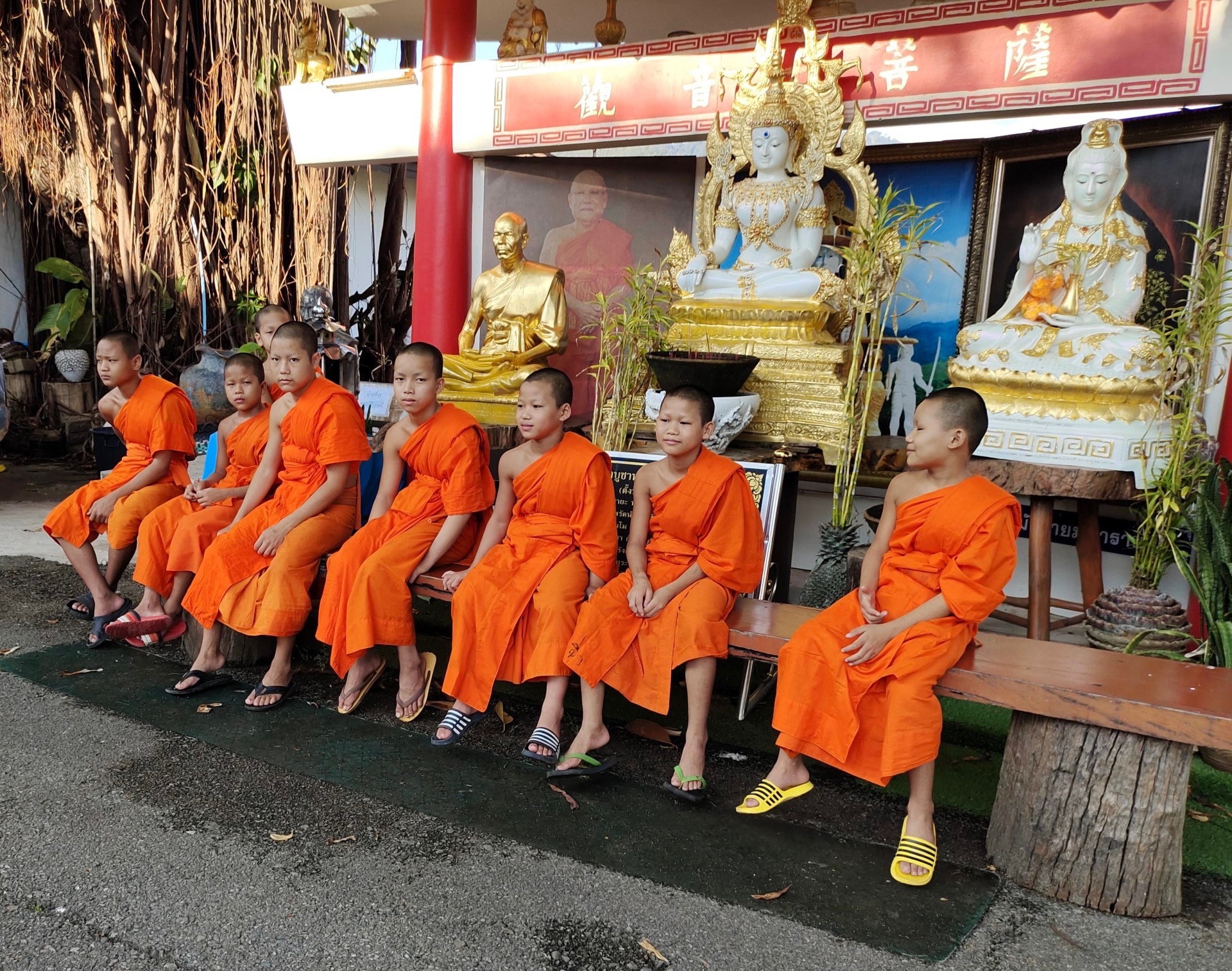 I'll move on to part two now (accom, Burmese Temple, eatery and ride home)
Last edited: