Joined

Jun 28, 2011
Bikes

BMW 310GS Honda Wave 125 Honda MSX 125
Distance 106 miles/170 km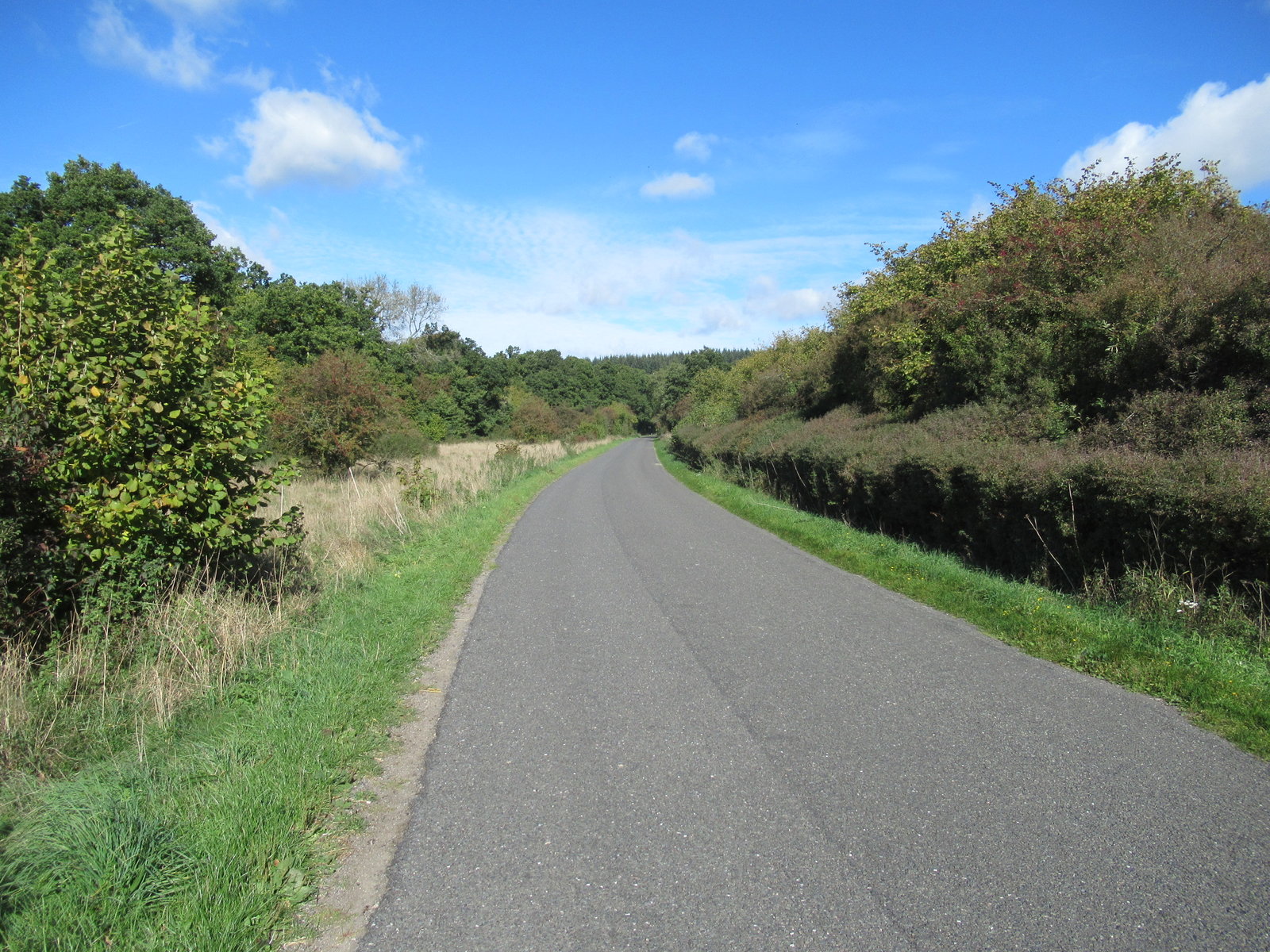 I finished my job on Friday and cant be bothered with starting a new one for the last two weeks before flying out to Thailand so today was a chance to actually get out in the dry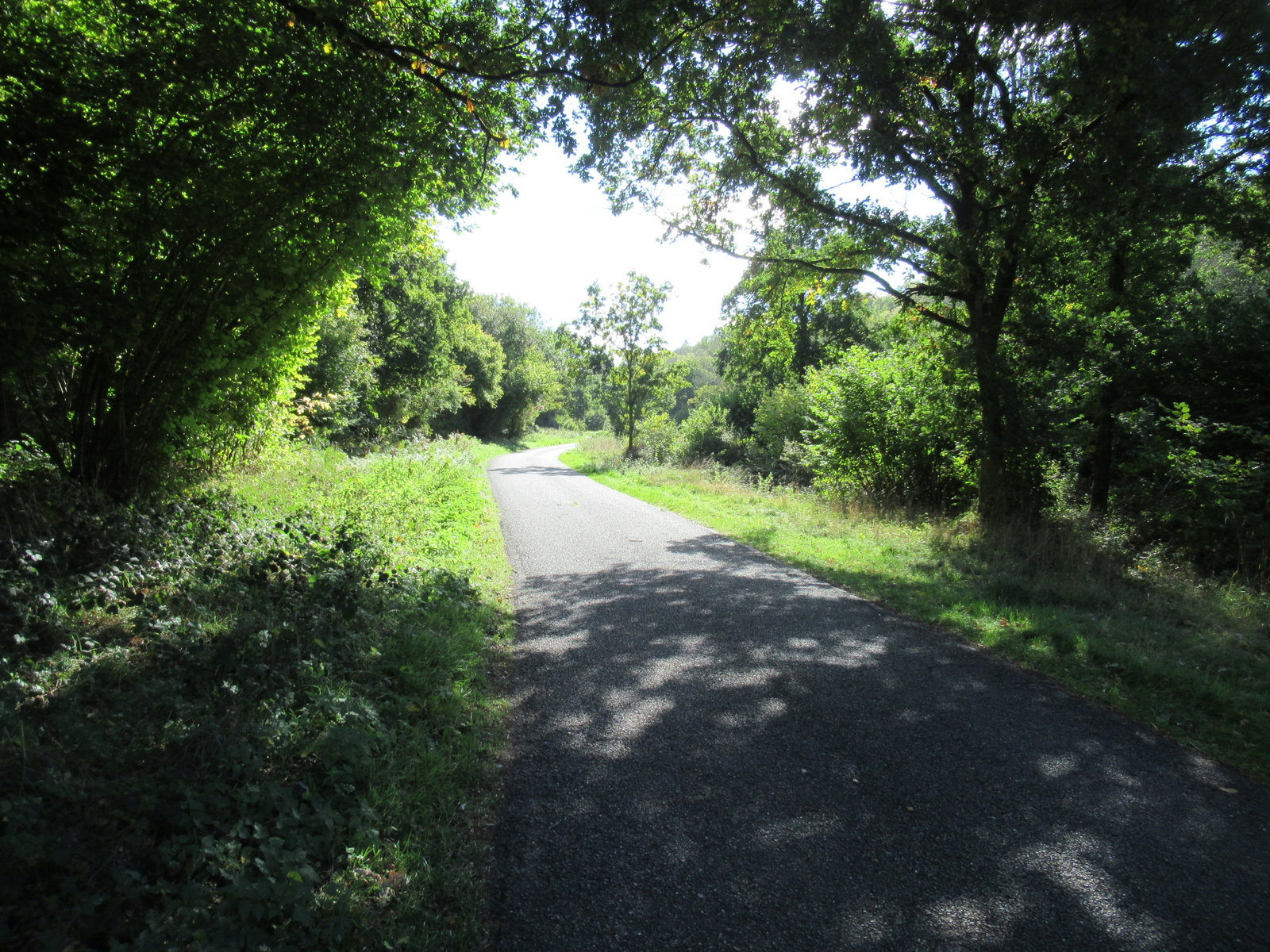 I found this route which was new to me two sundays ago, it was a lovely hot sunny day but I forgot my camera and when I tried using my phone found that it did not possess a camera either so today I retraced my route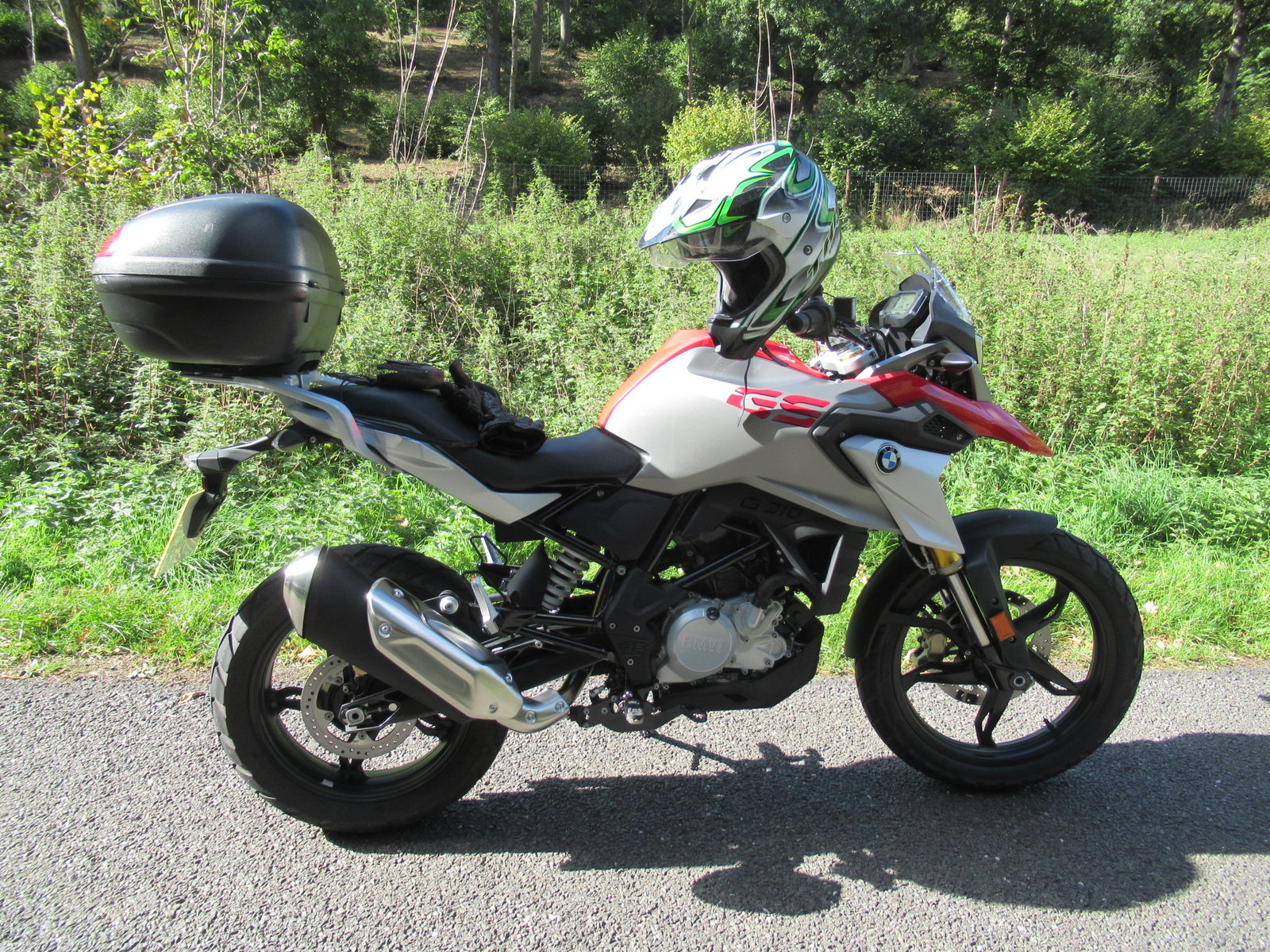 The Bm was in the dealers on Saturday for the warranty recall concerning the snapping sidestand so I got them to give it a thorough cleaning for free which has finally removed the crap on it from my ride along the ridgeway in wet chalk and mud, its now back in showroom condition again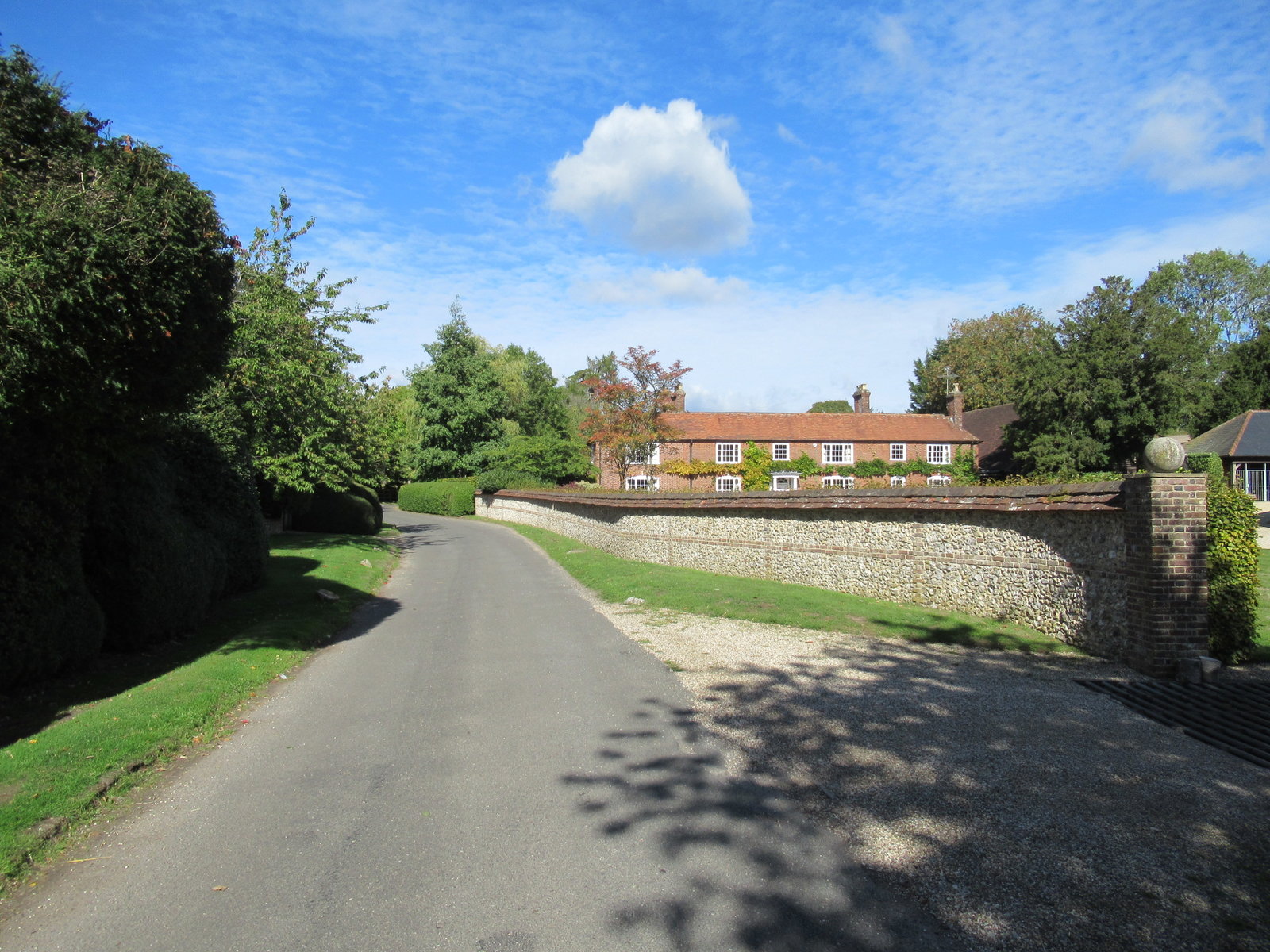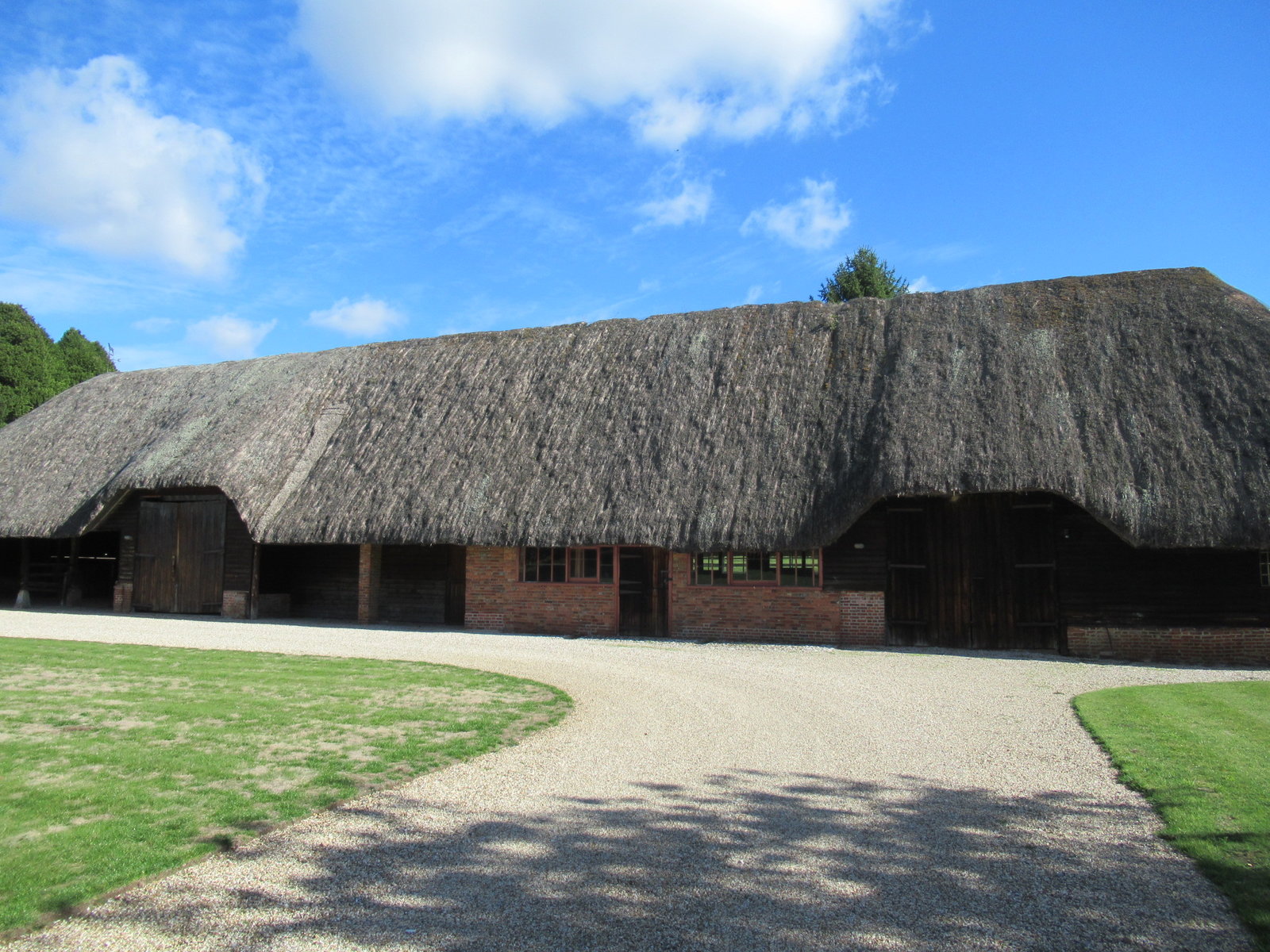 A nice looking thatched roof that's for sure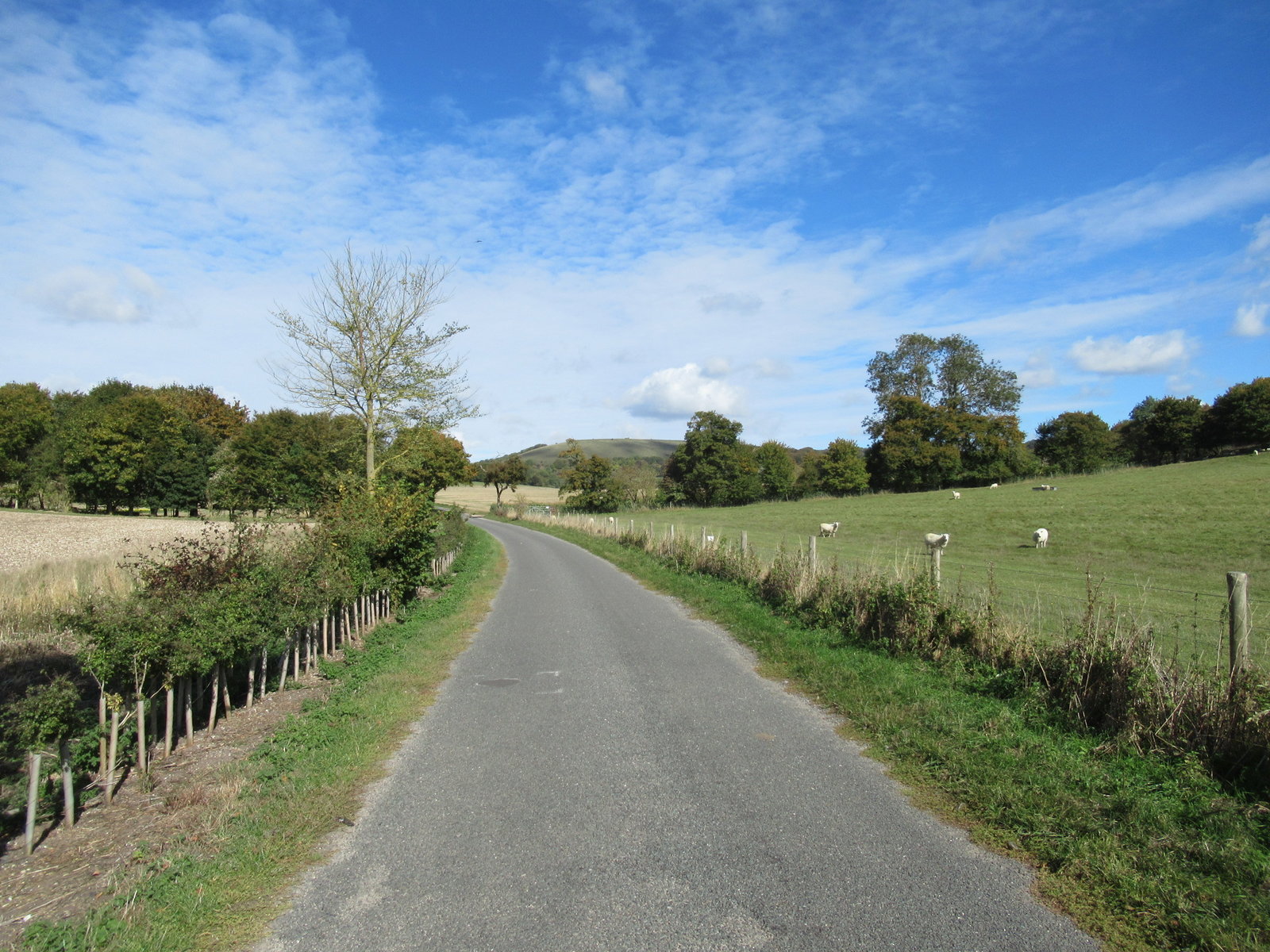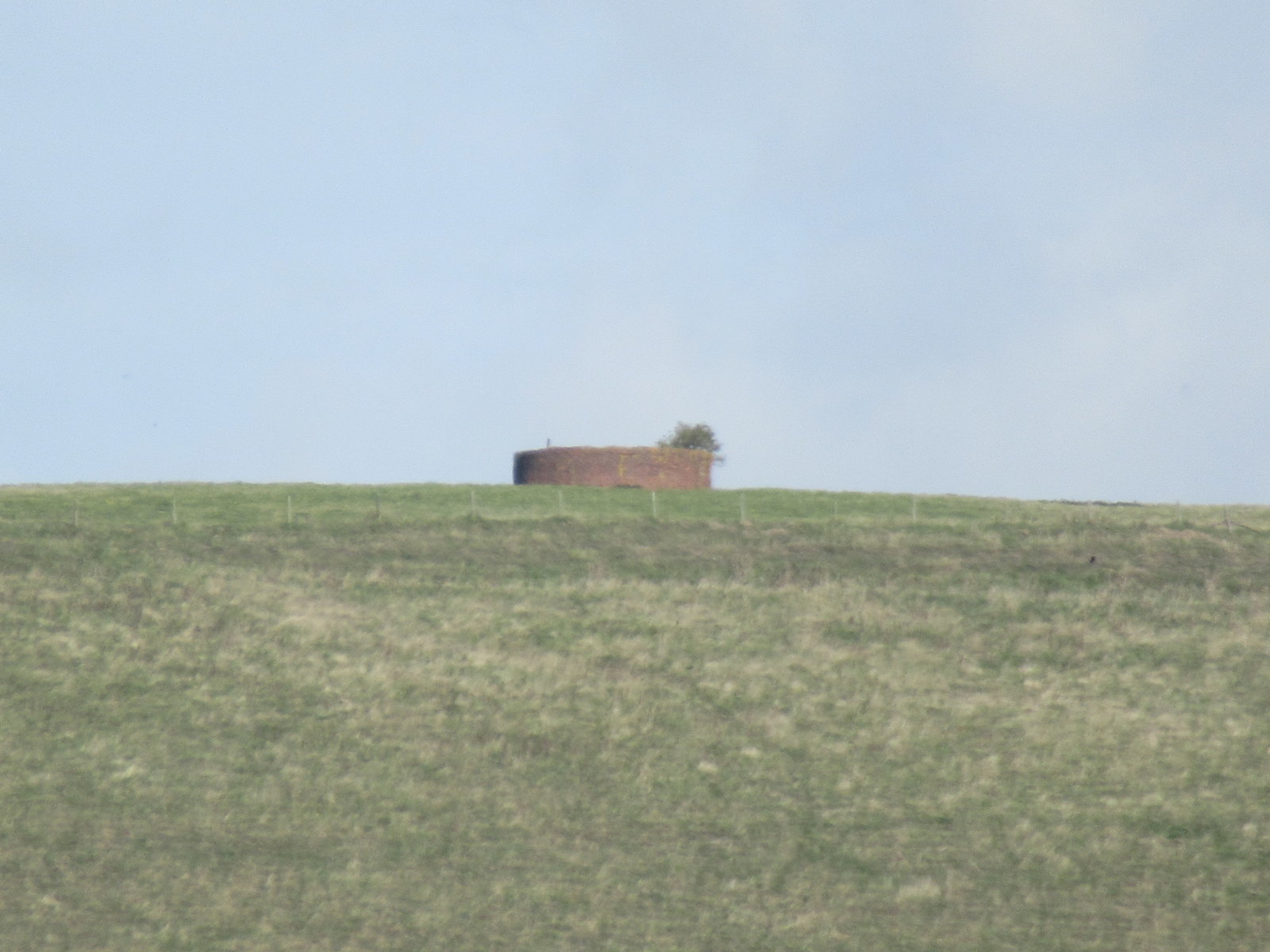 This is at the highest point, shot on zoom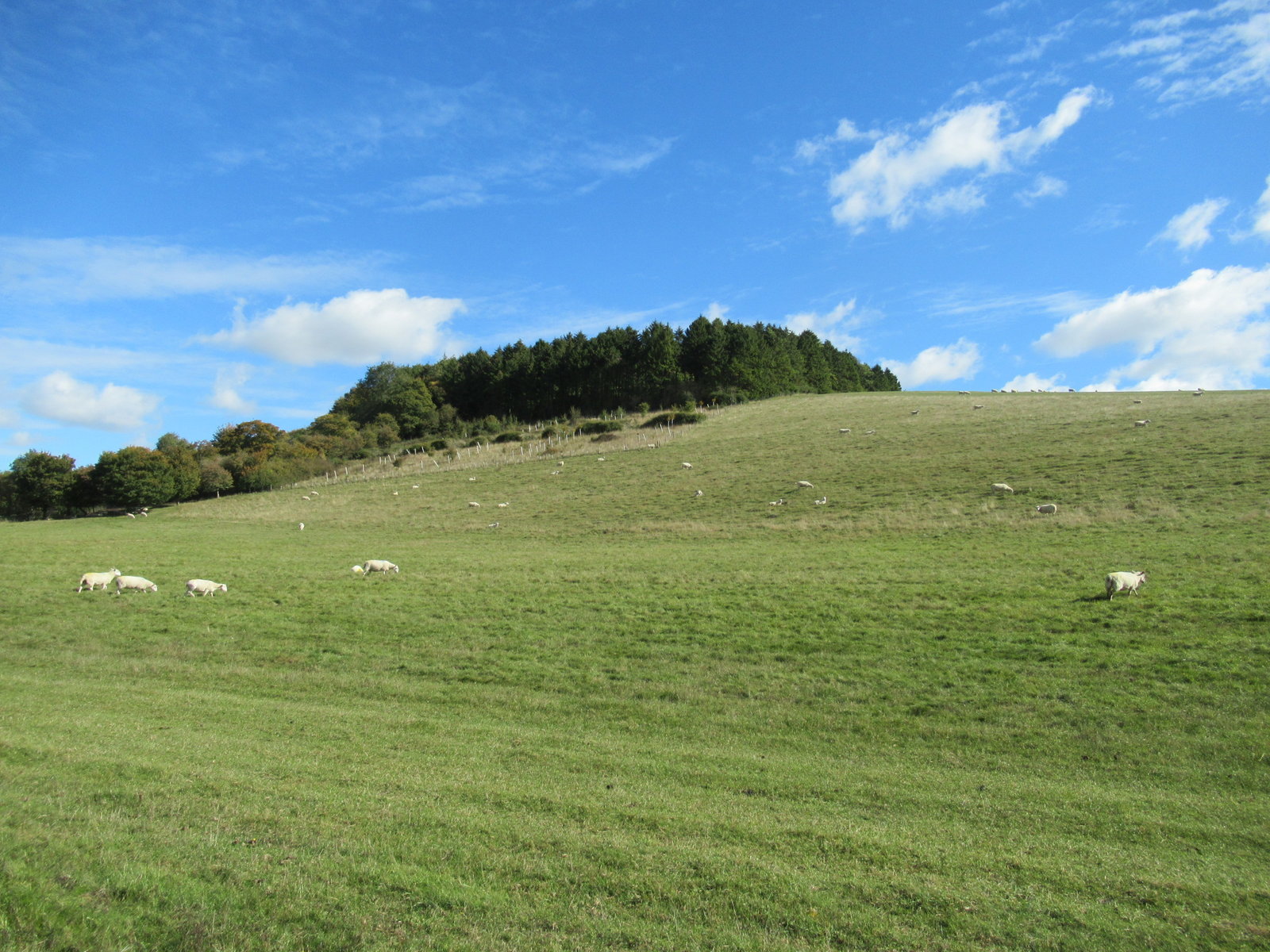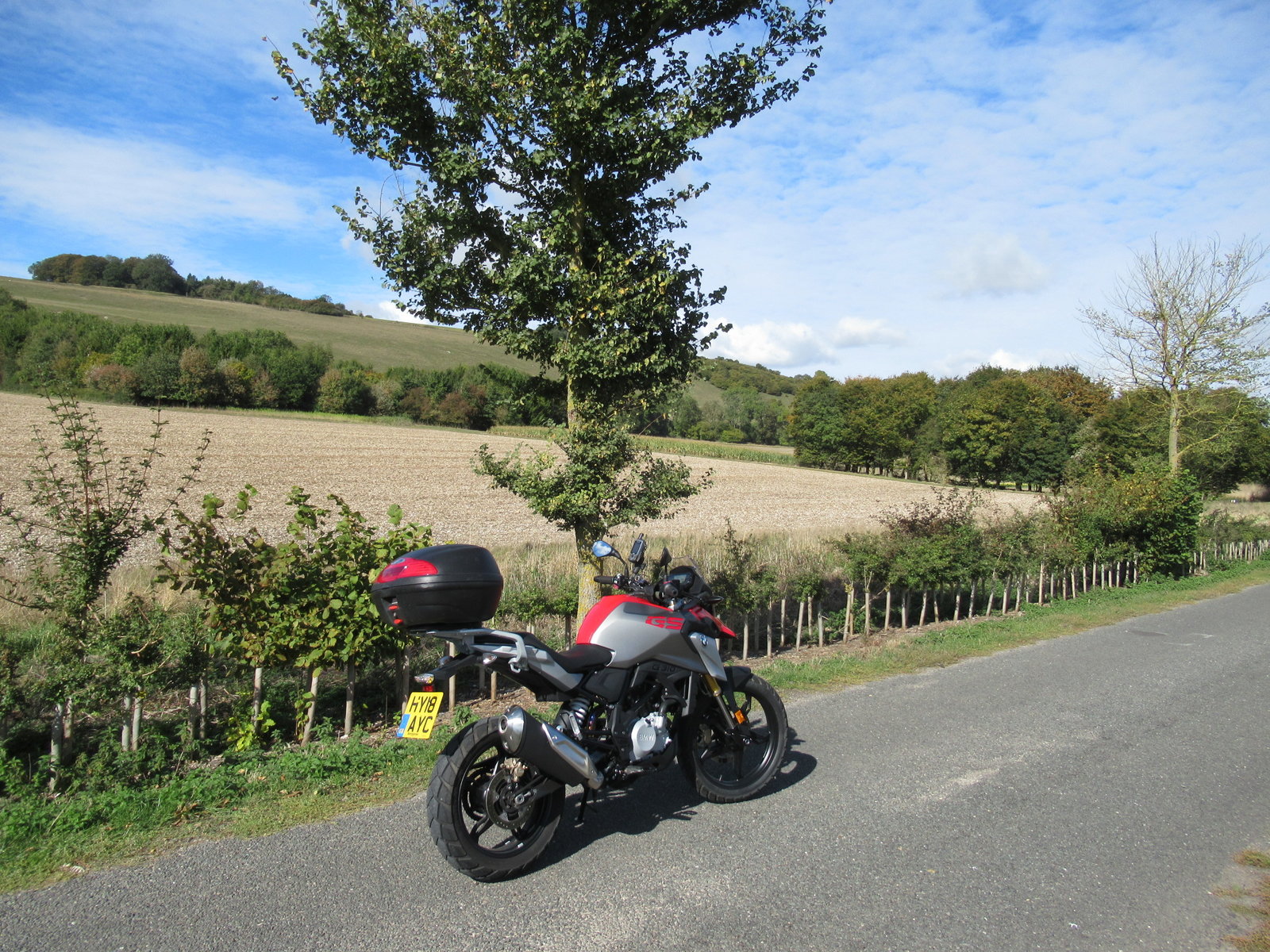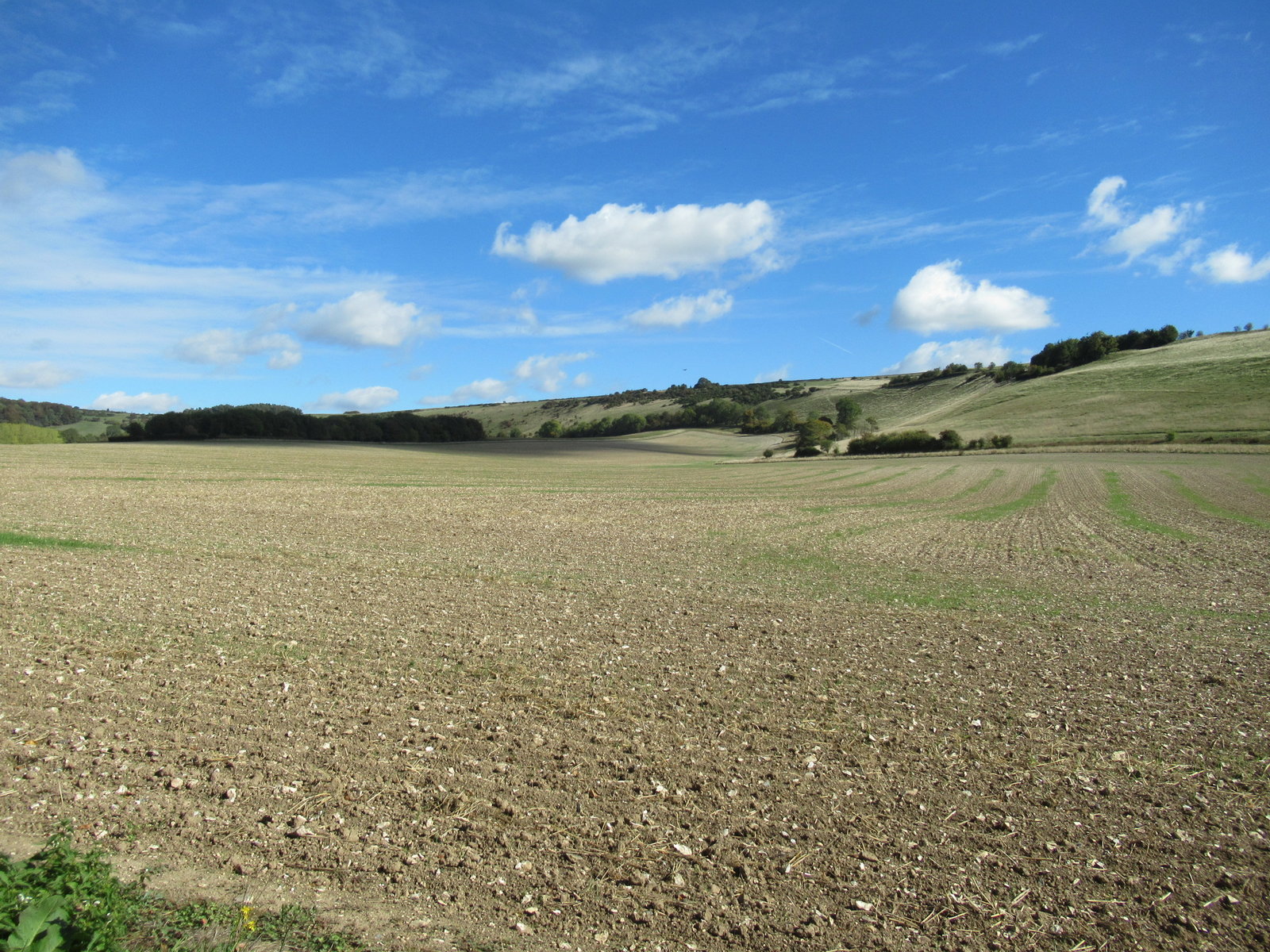 Lovely scenery around here but even with two pairs of gloves on my hands are cold today
Now to avoid the wet and keep my bike in its pristine condition as I make my way to Combe Gibbet
There is another one of these unpaved tracks going to the right of the car which goes closer to the highest point, I will ride that after this one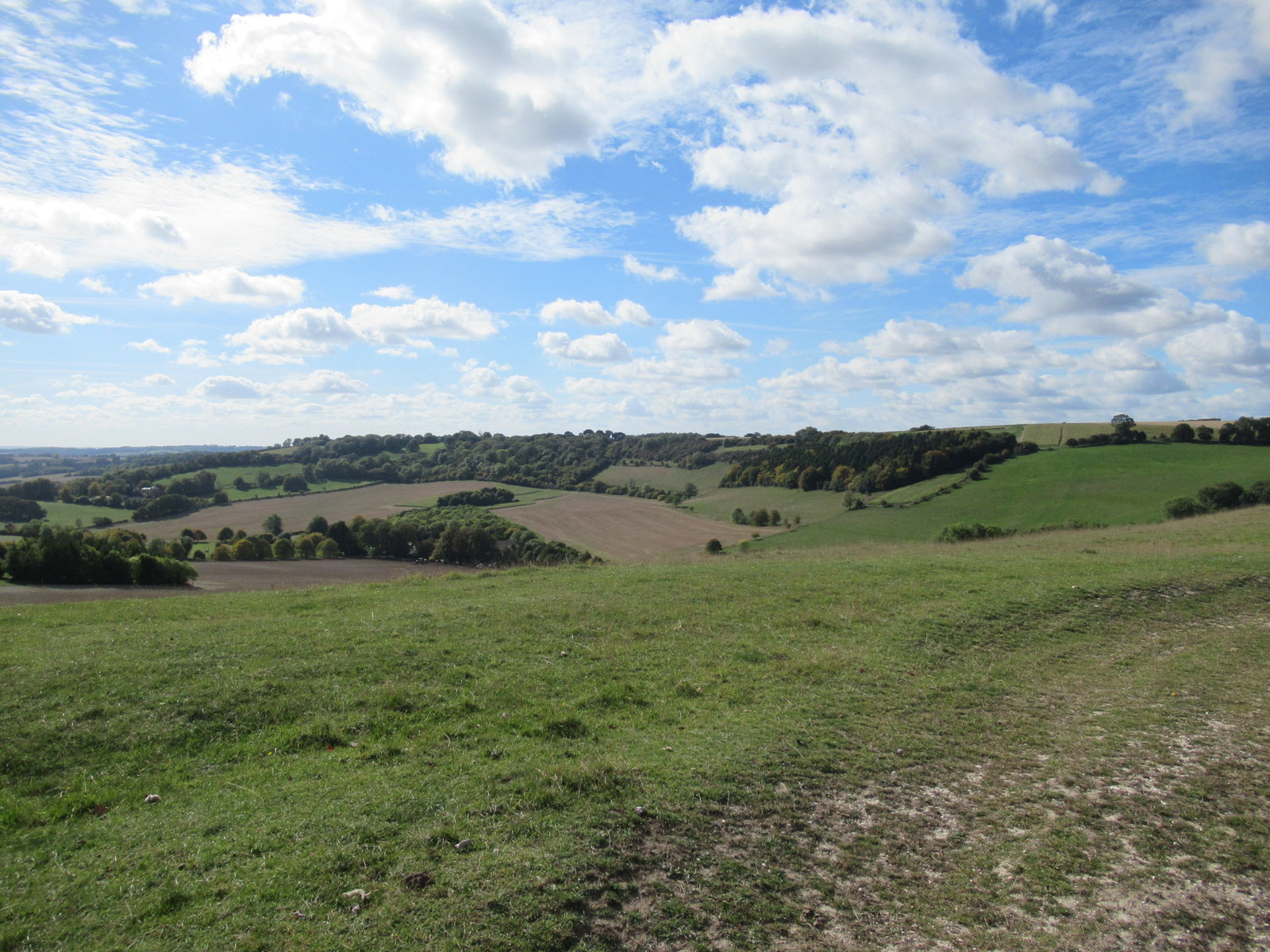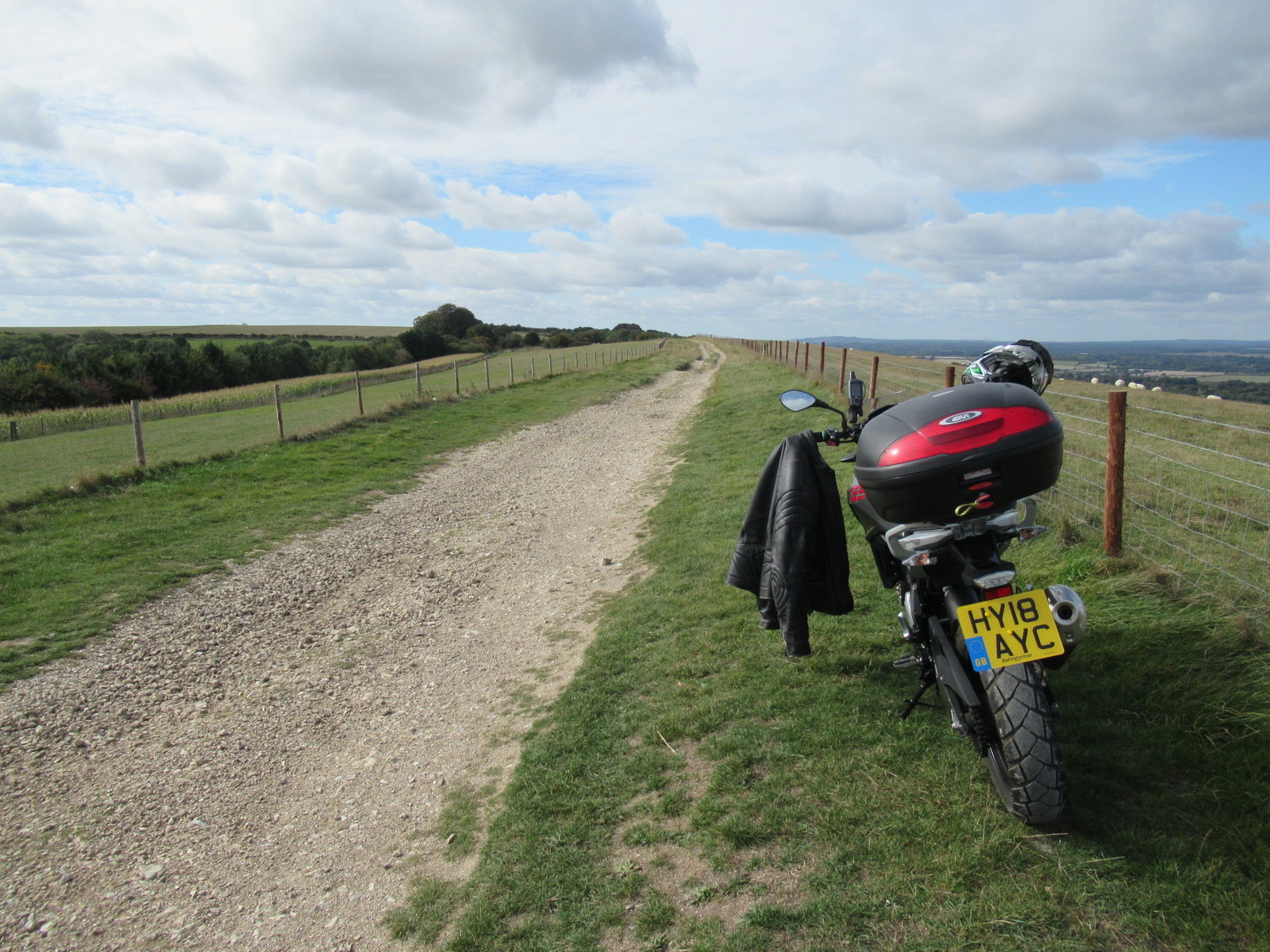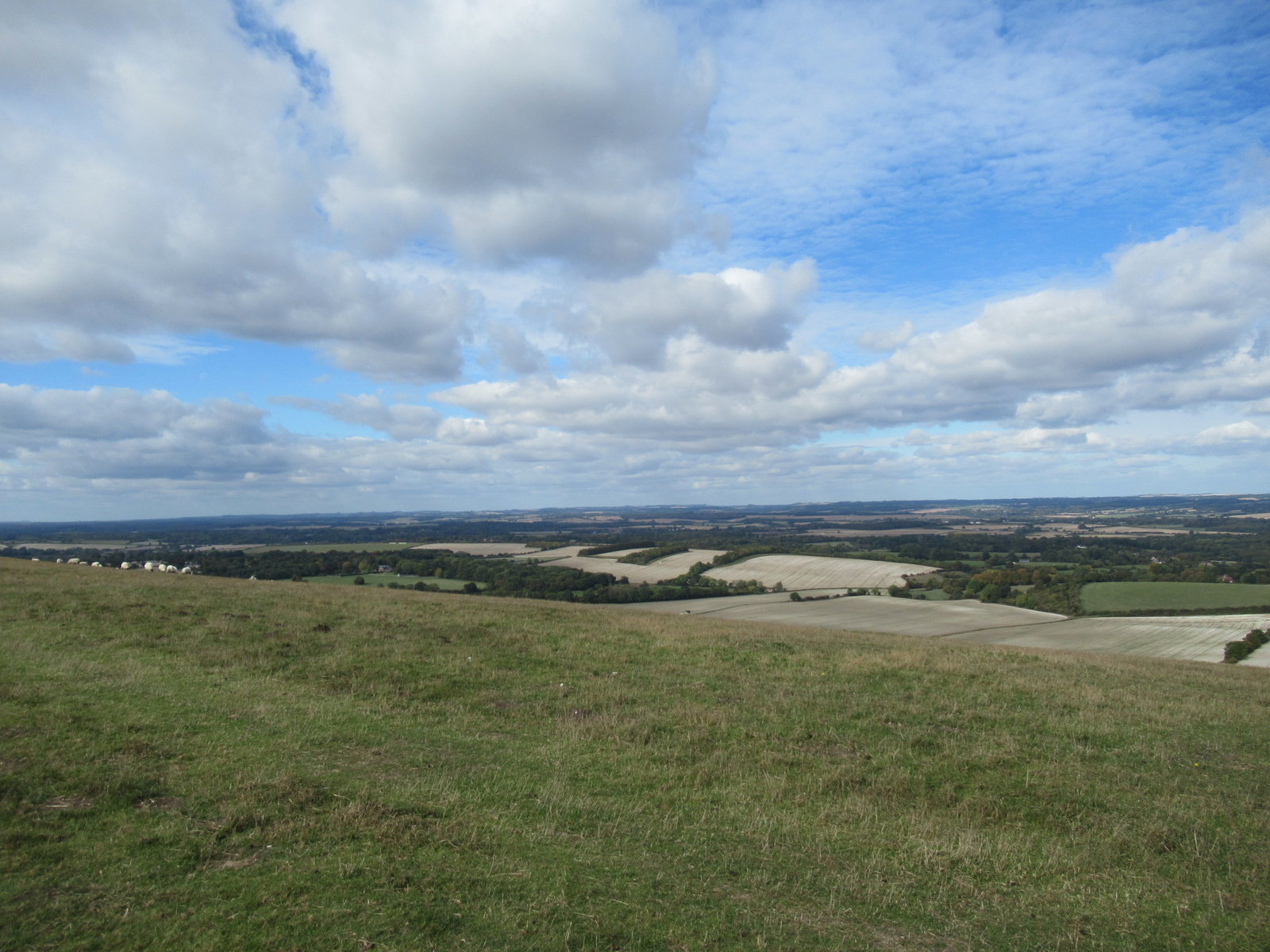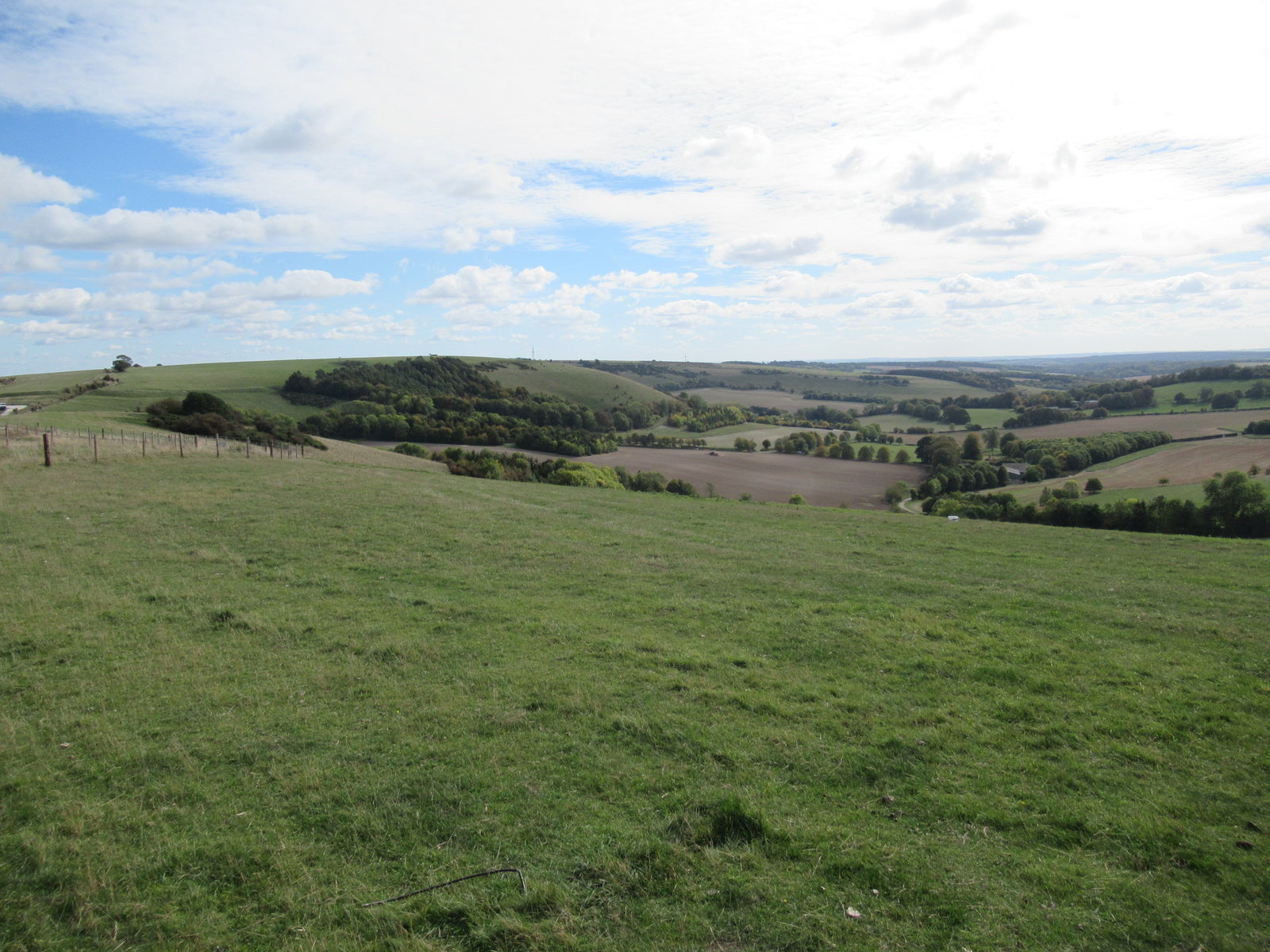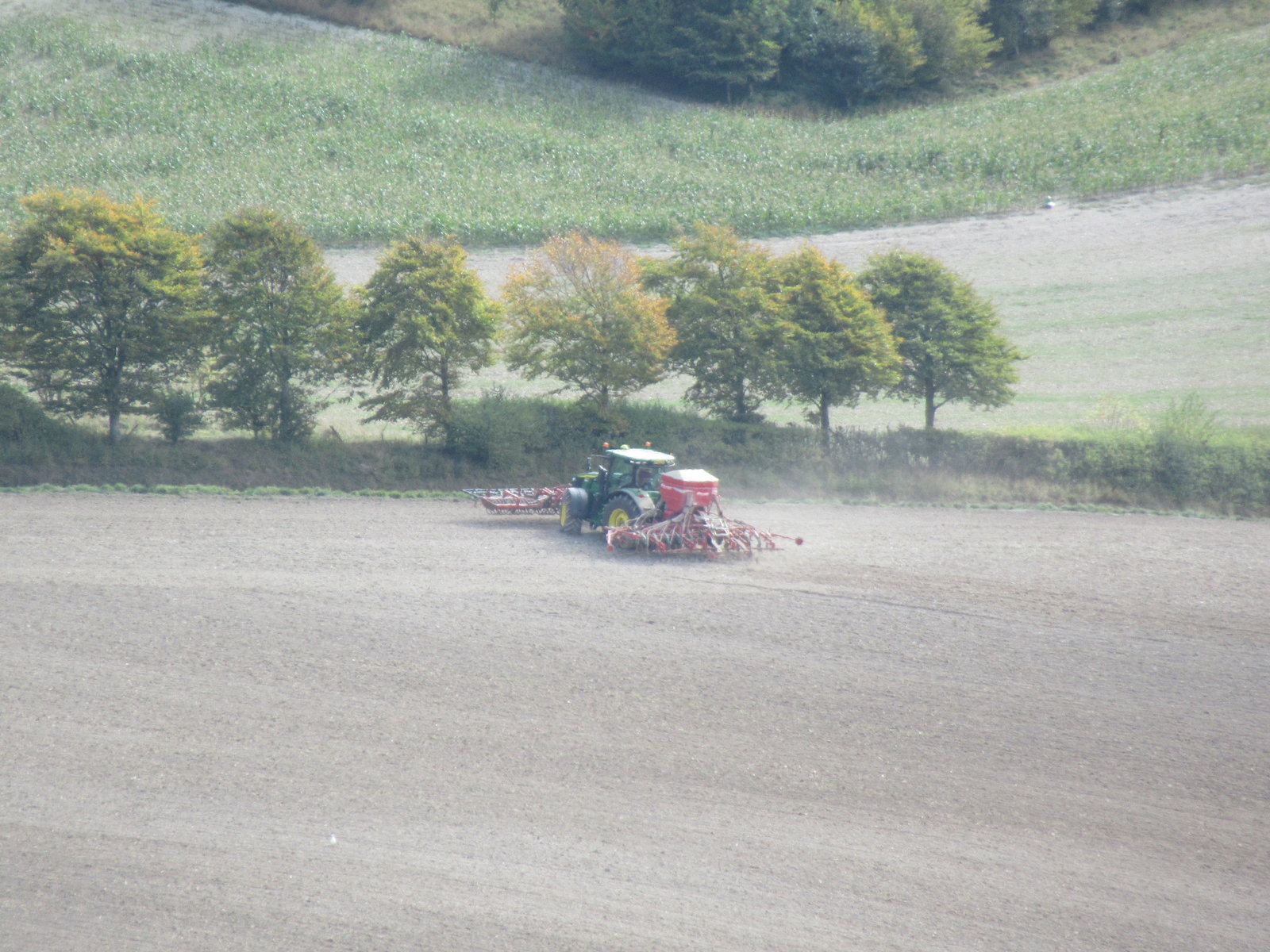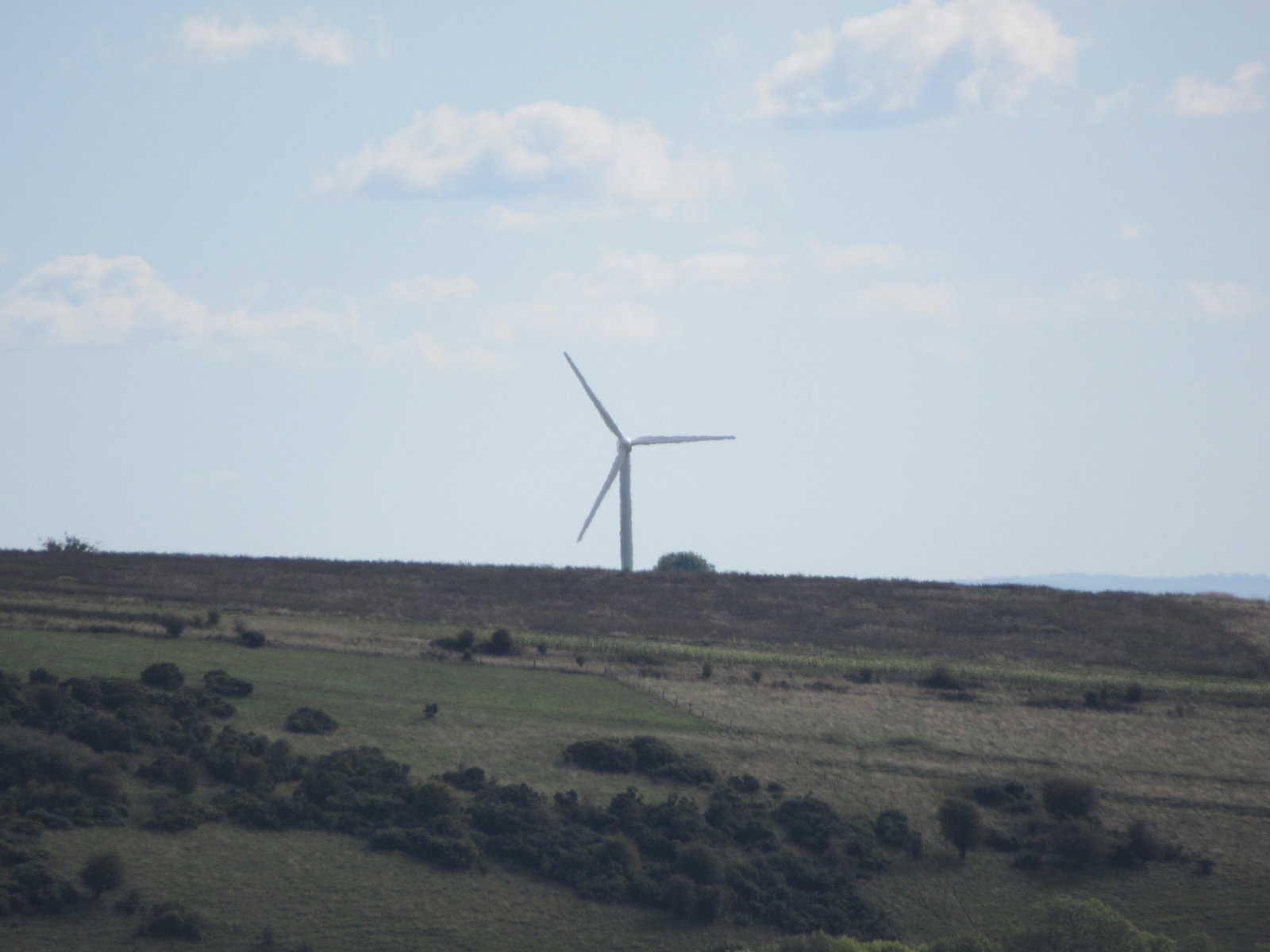 In the distance the wind turbine was spinning quite fast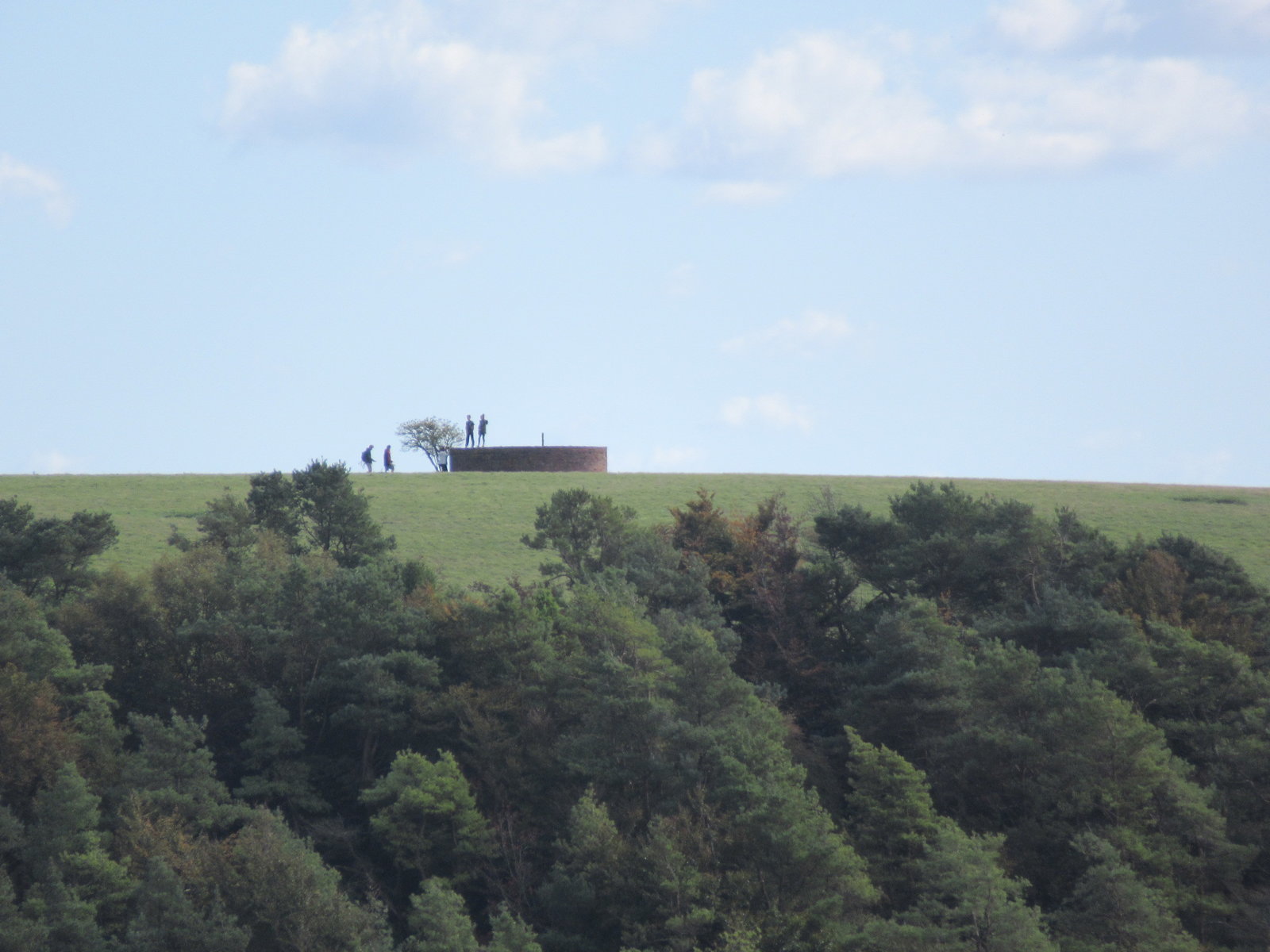 Zooming in on the circular building at the highest point at Walbury Hill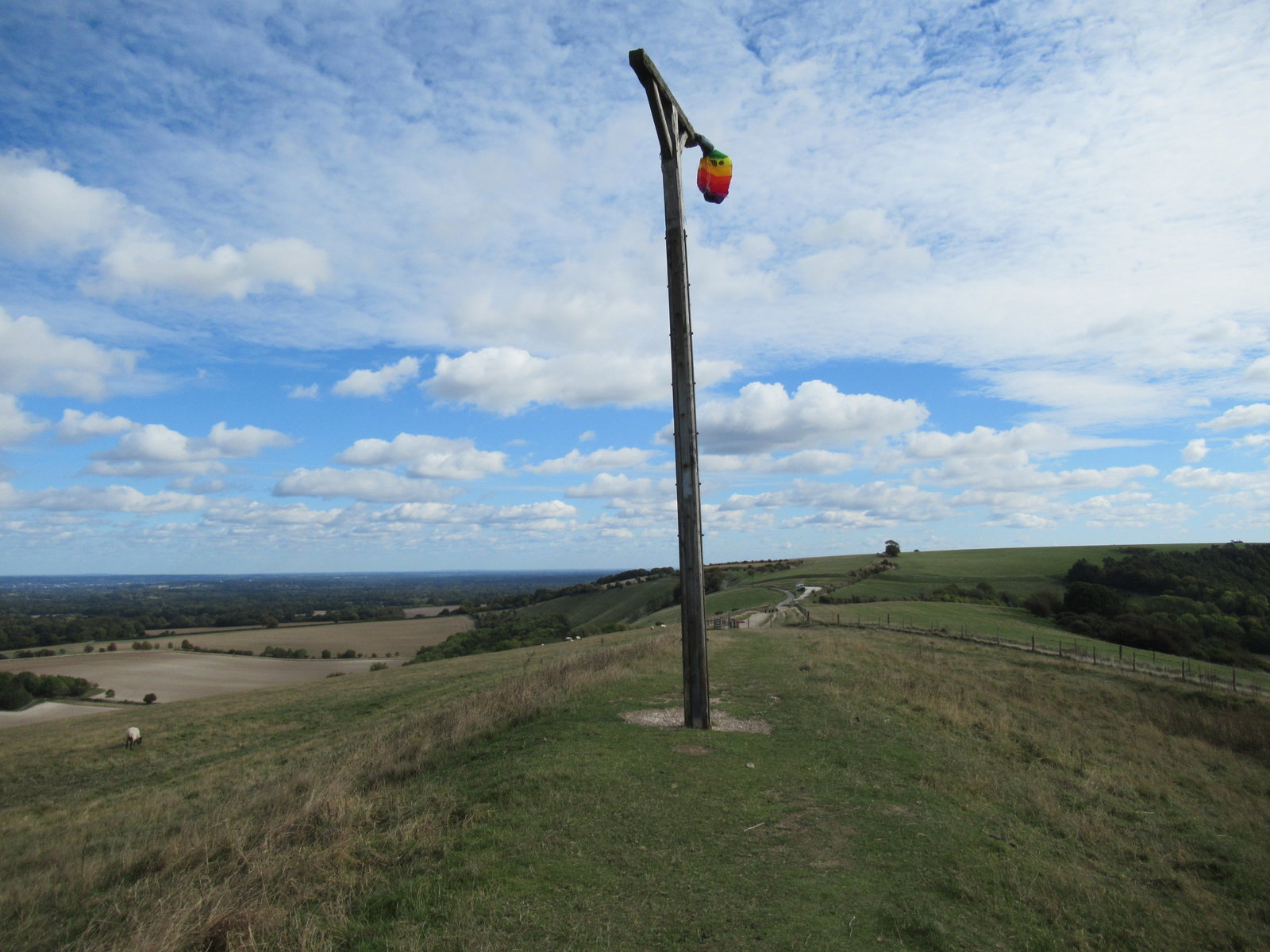 Combe Gibbet
Combe Gibbet - Wikipedia
Now making my way to the highest point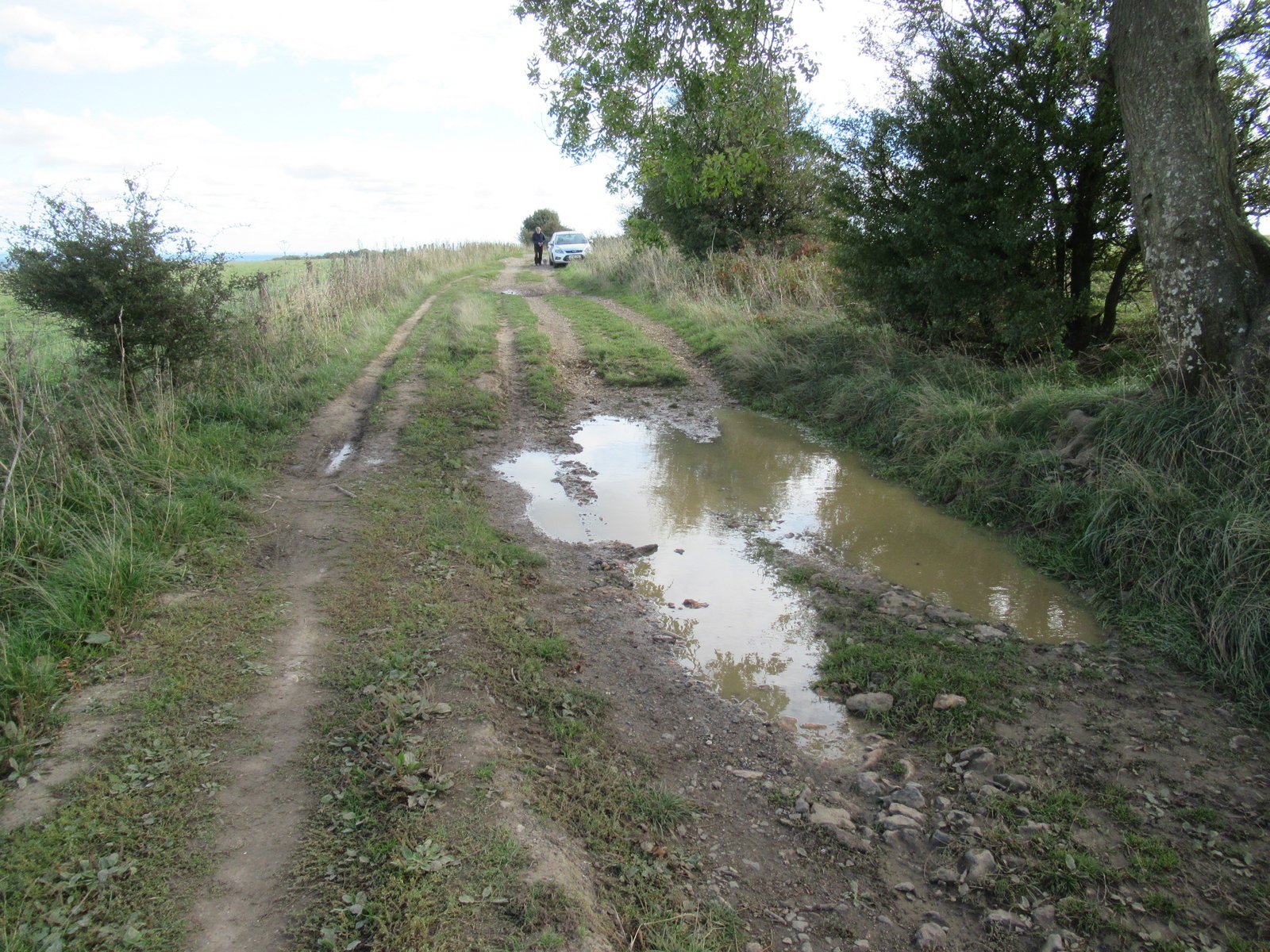 Two weeks ago it was bone dry but last weekend was two days of heavy rain which I guess this is left over from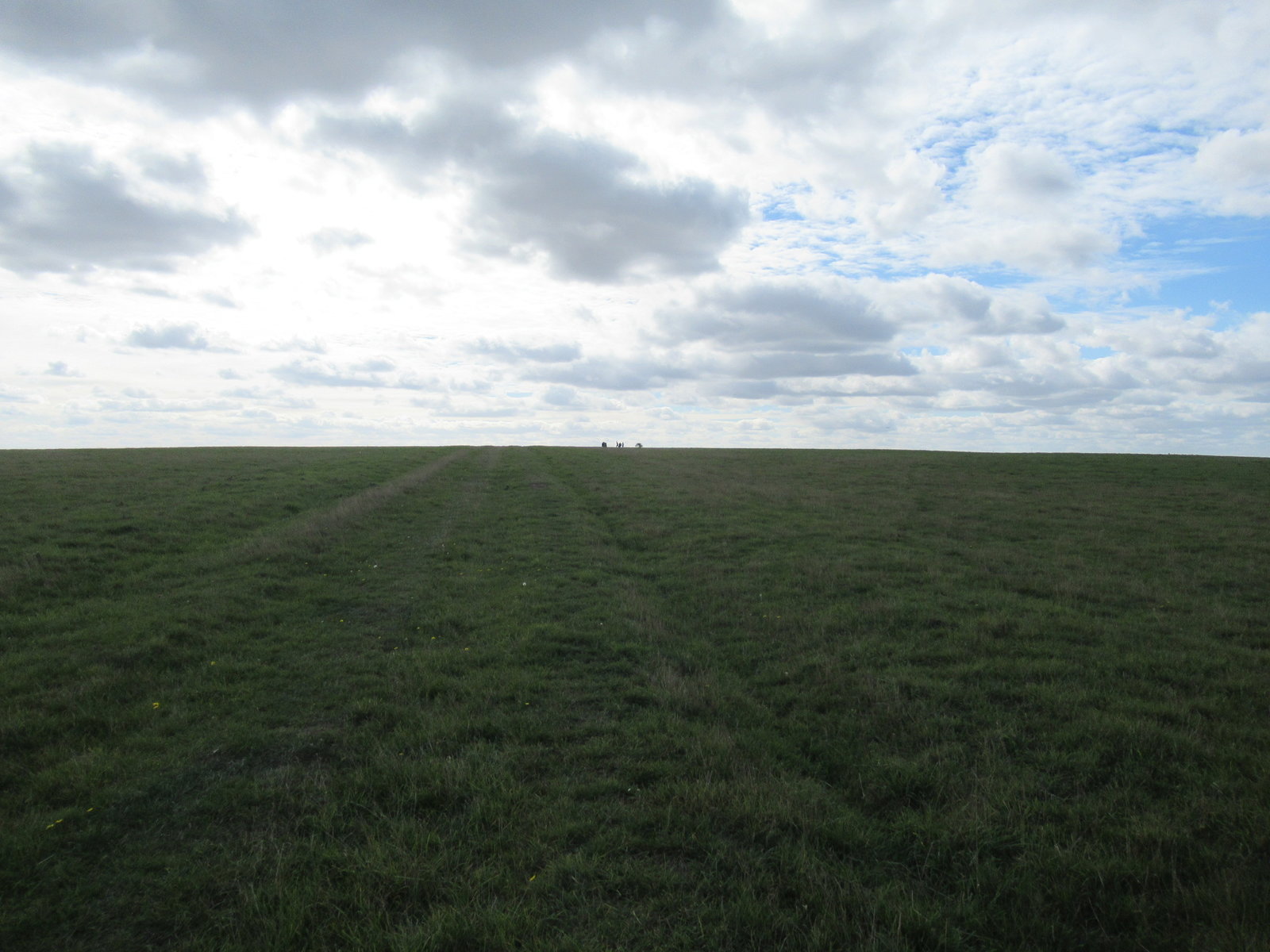 This is as close as I can ride to the highest point and from here I have to walk.
Two weeks ago there was a car out there and I was puzzled on how it got out there when I couldn't, the owner said you need permission from the landowner who gave him the keys to the gate.
It was this guy who told me it is the highest point in Southern England otherwise I wouldn't have known, Leith Hill in Surrey is pretty much the same height and if I can get another sunny day I will try to get there too.
The guy was here with a big aerial, his amateur radio gear connected to a large car battery and also his laptop, it was interesting chatting with him
The highest point in Southern England at N51.35249 W001.46510 and at a height of 297 metres
Walbury Hill - Wikipedia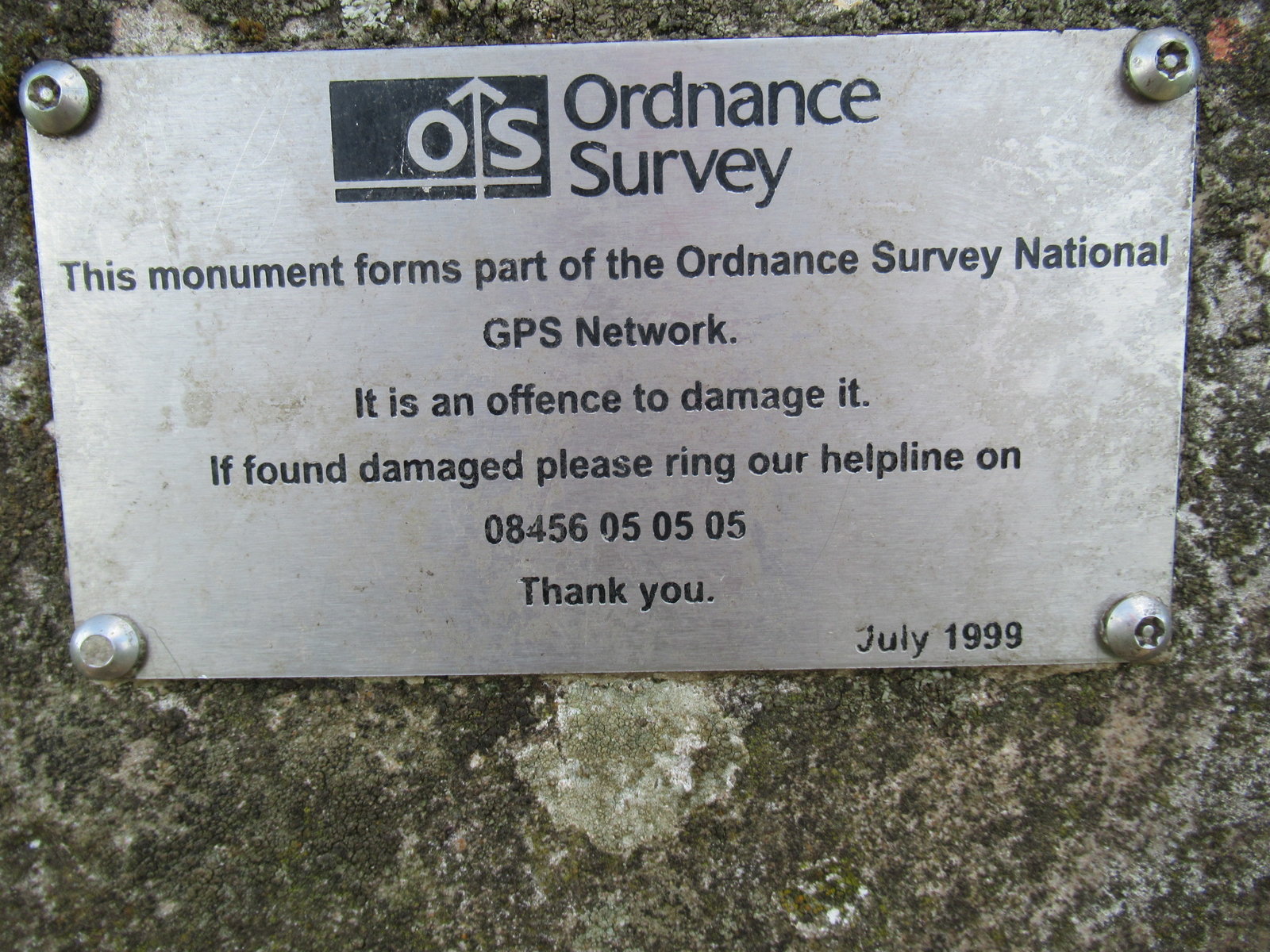 The circular building that can be seen from afar that has a concrete cap on it and it apparently a disused water reservoir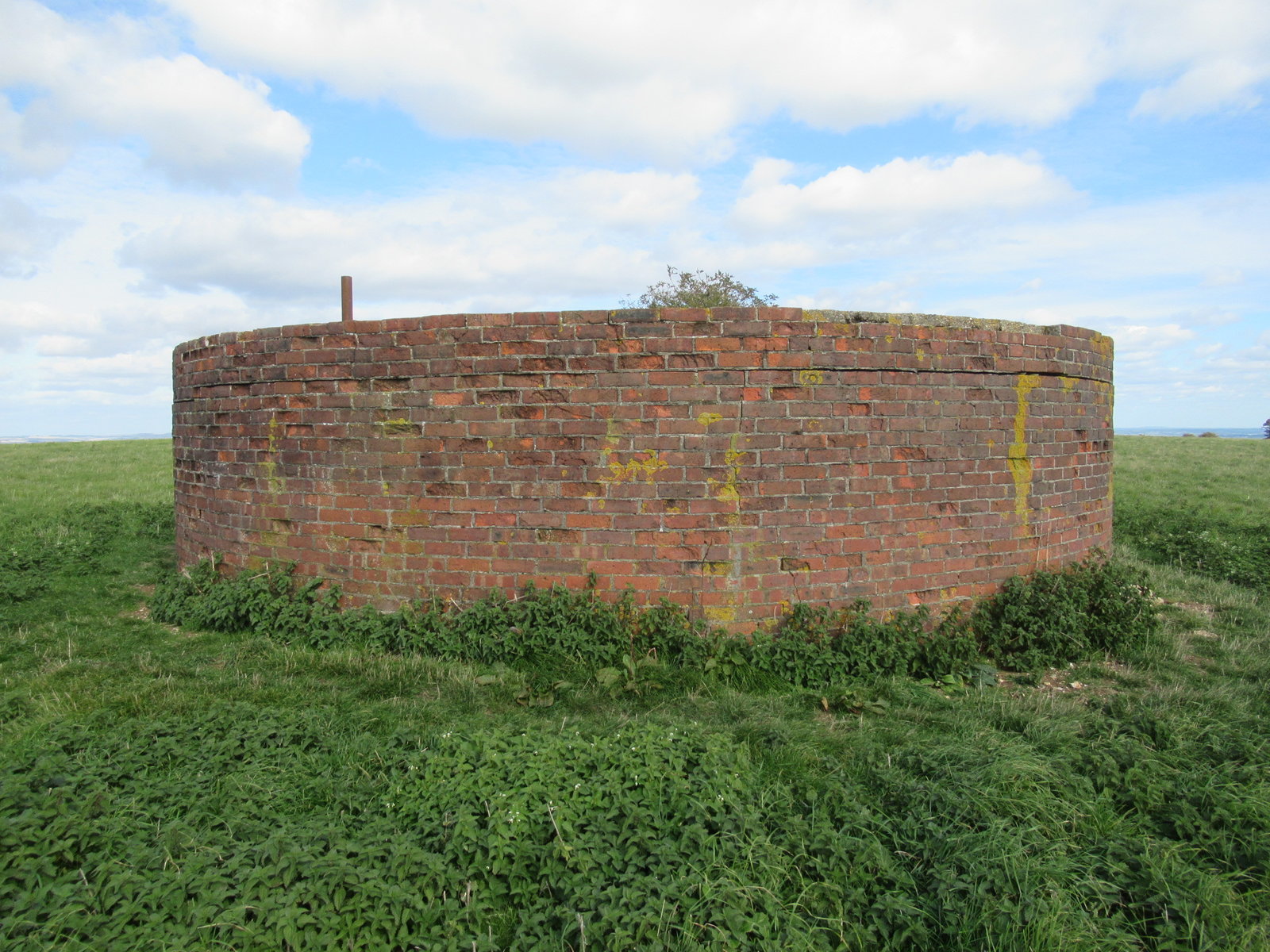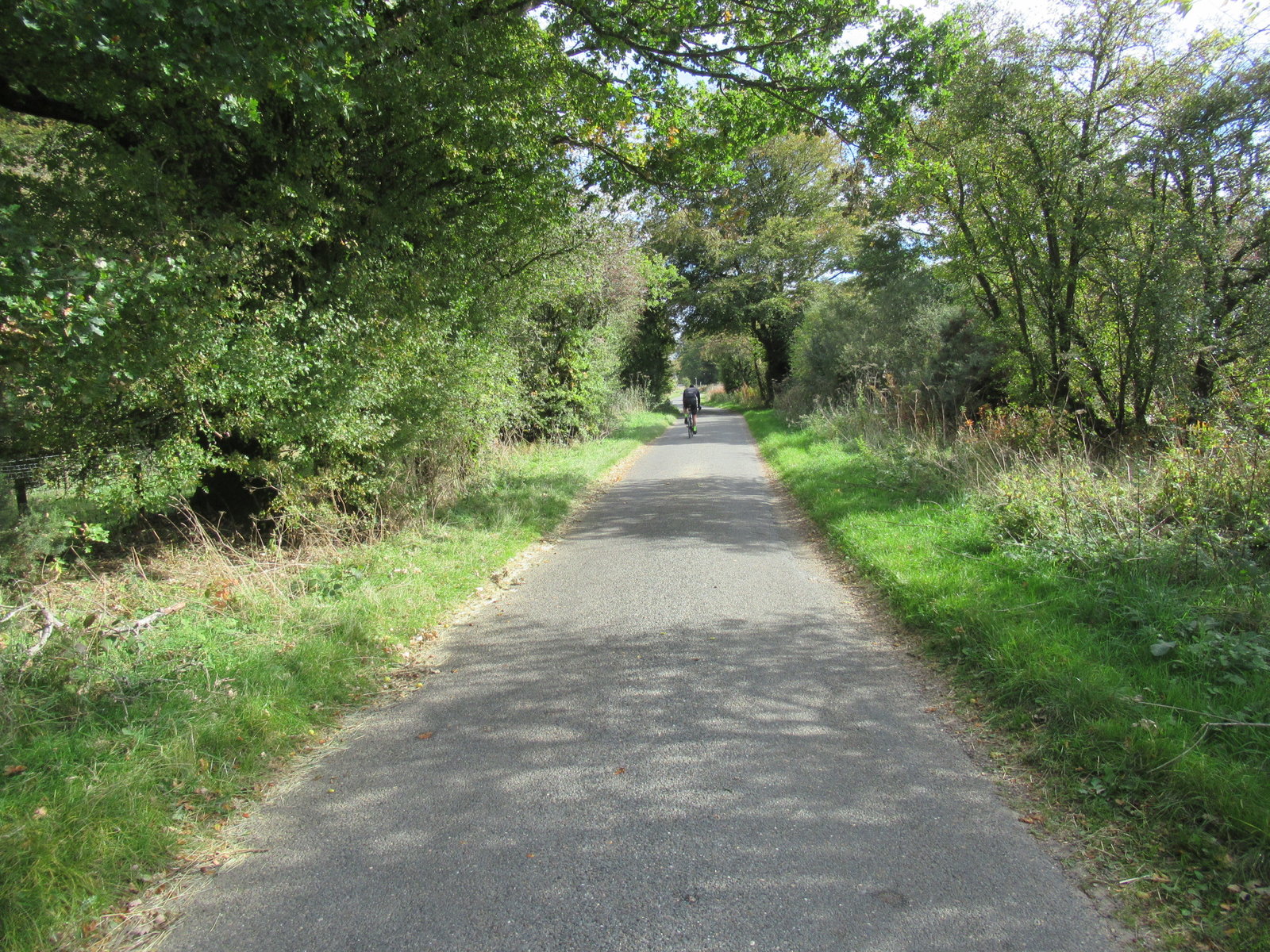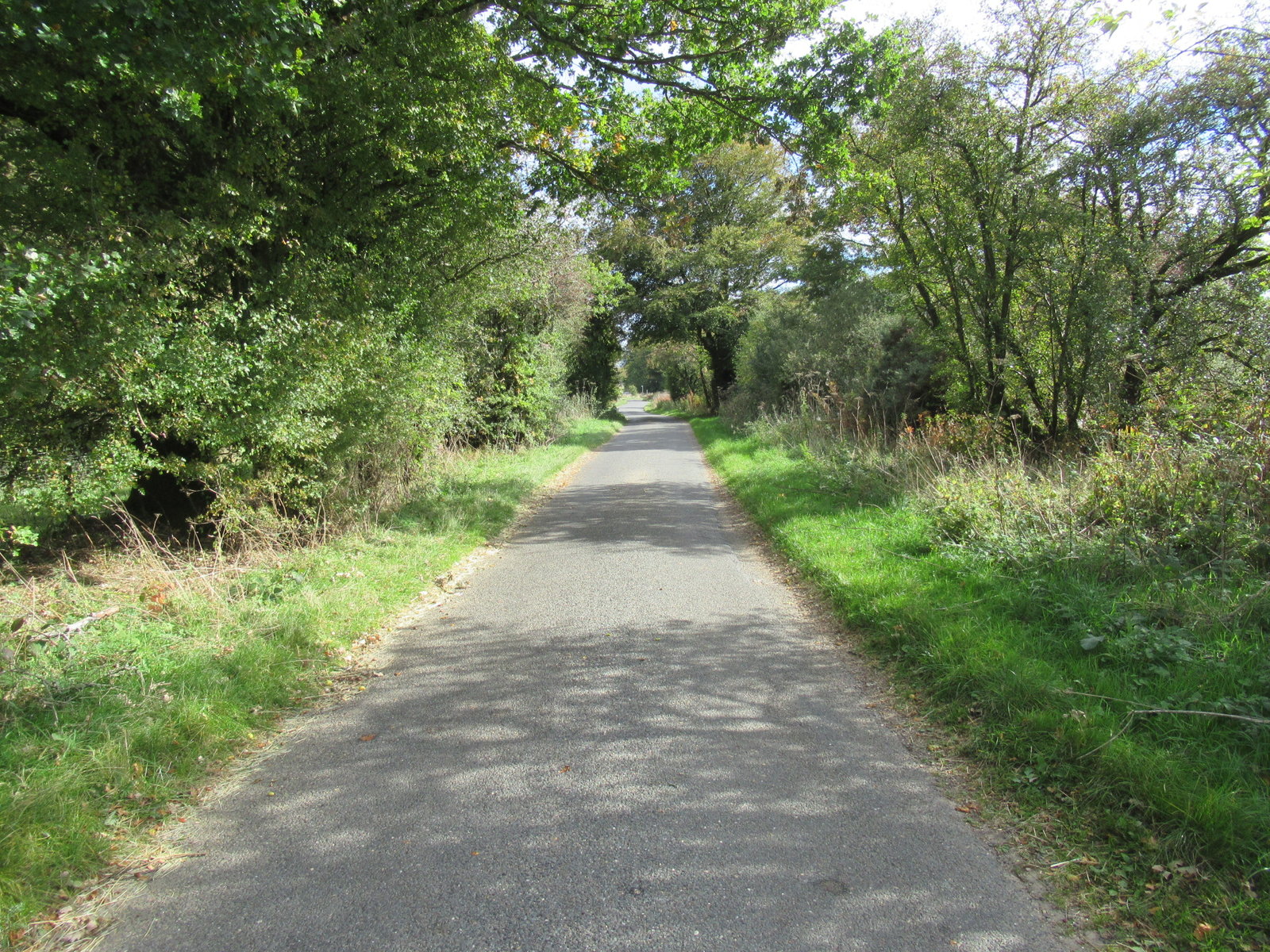 I didn't have to wait long for the cyclist to disappear
At the turbine and it was still spinning quite fast
In a picturesque village that I rode through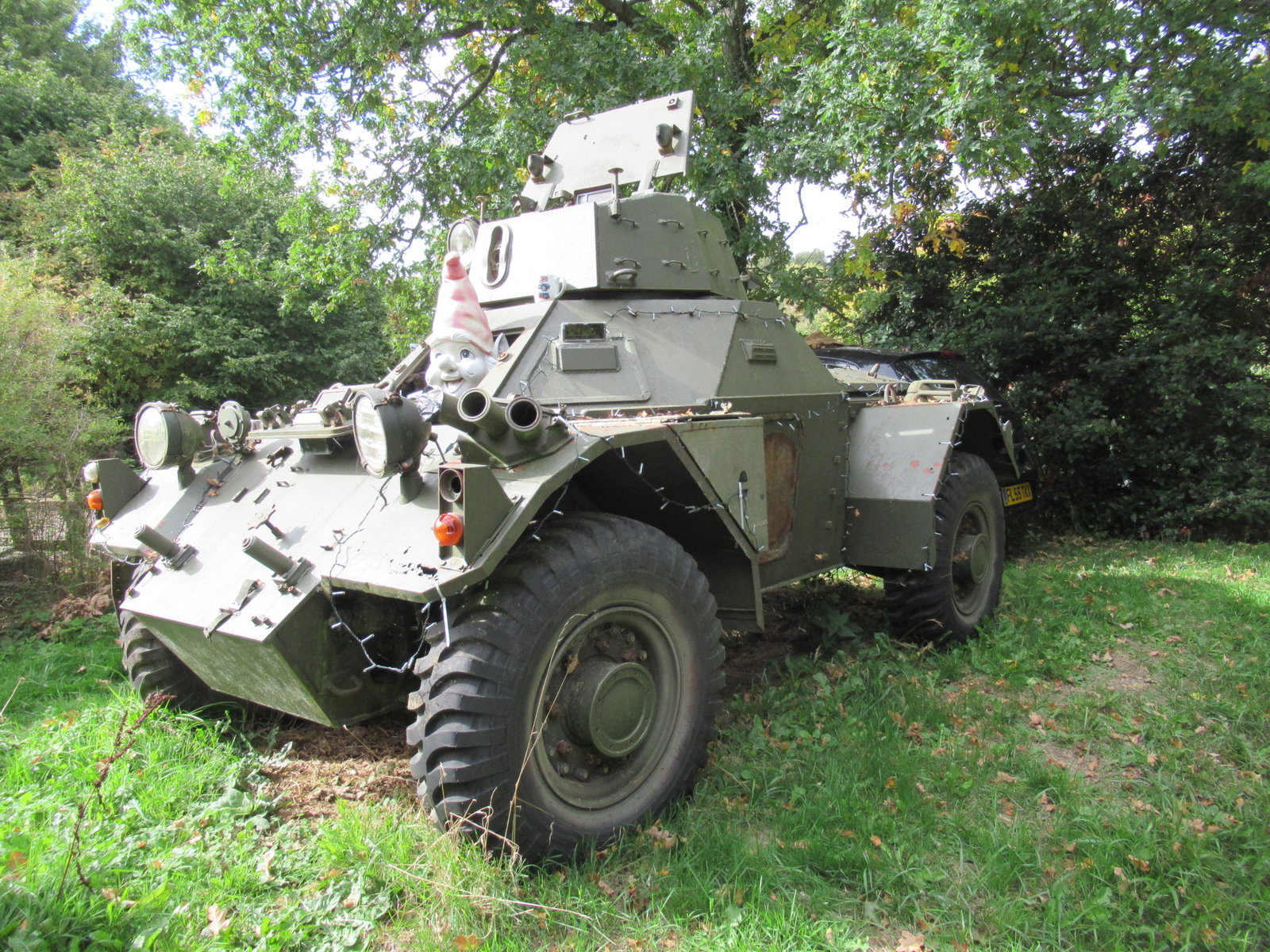 Roadside outside of a cottage on the ride home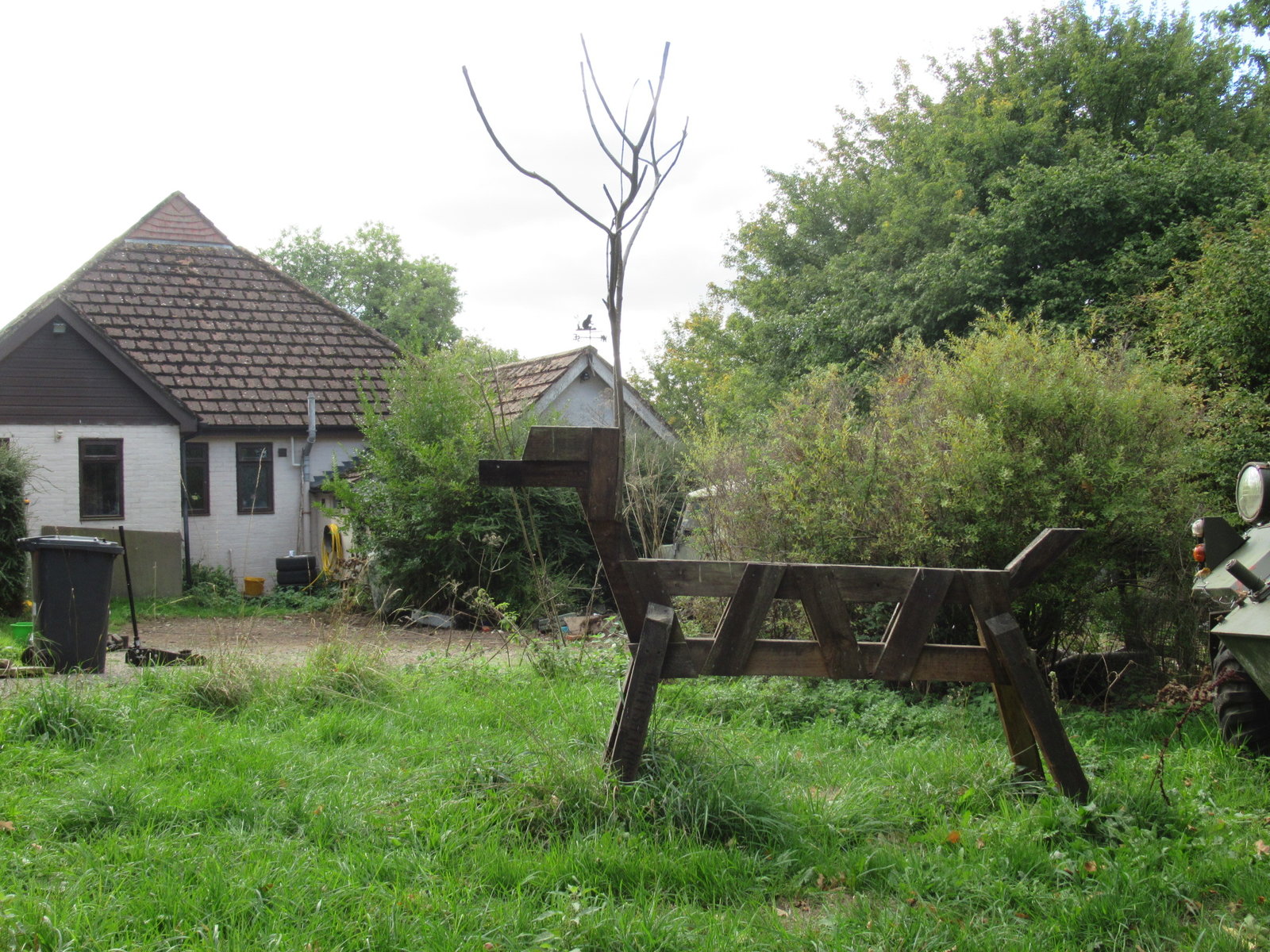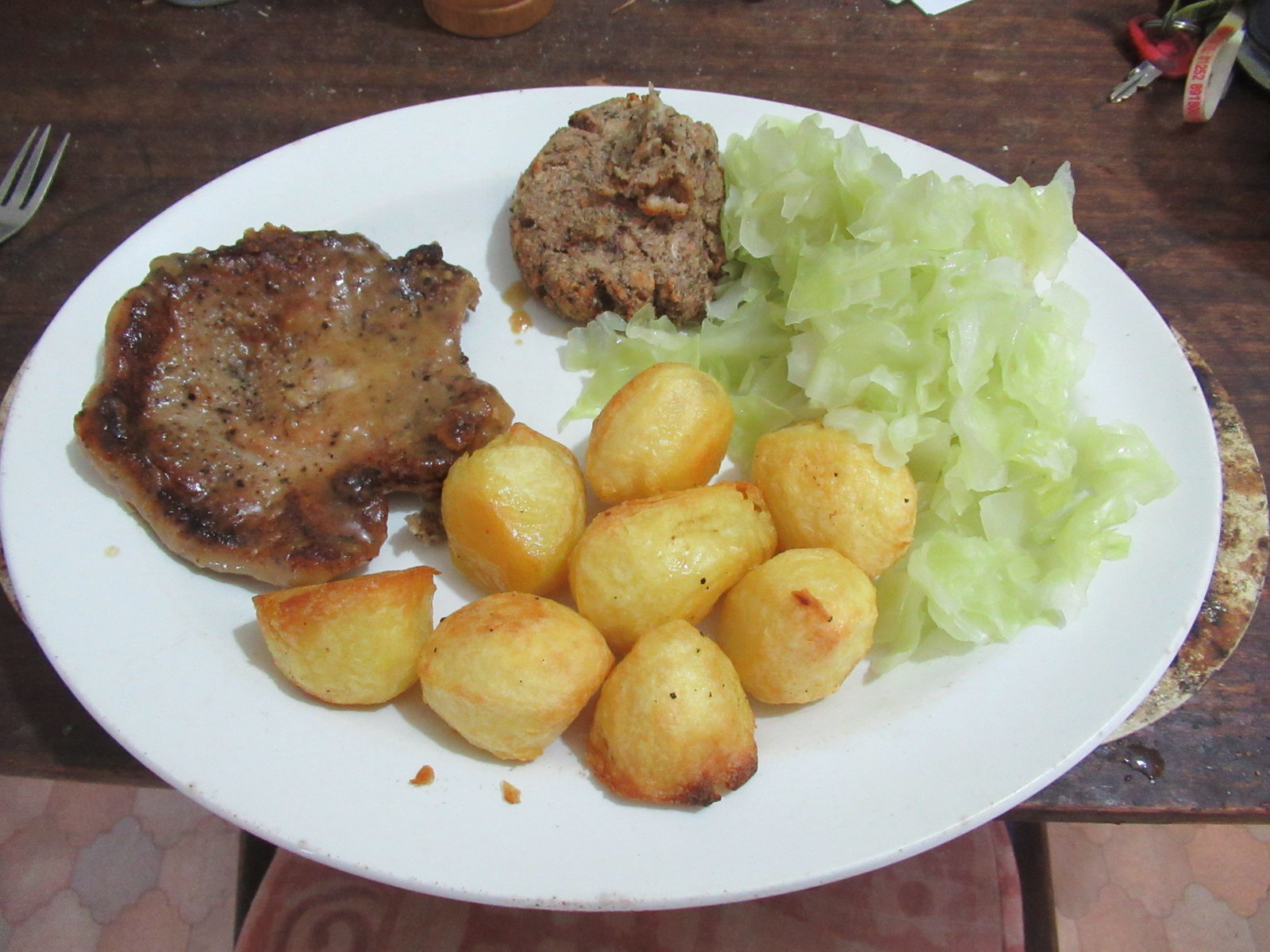 Easy smothered pork chop, its roast potato time of the year now that the cold is setting in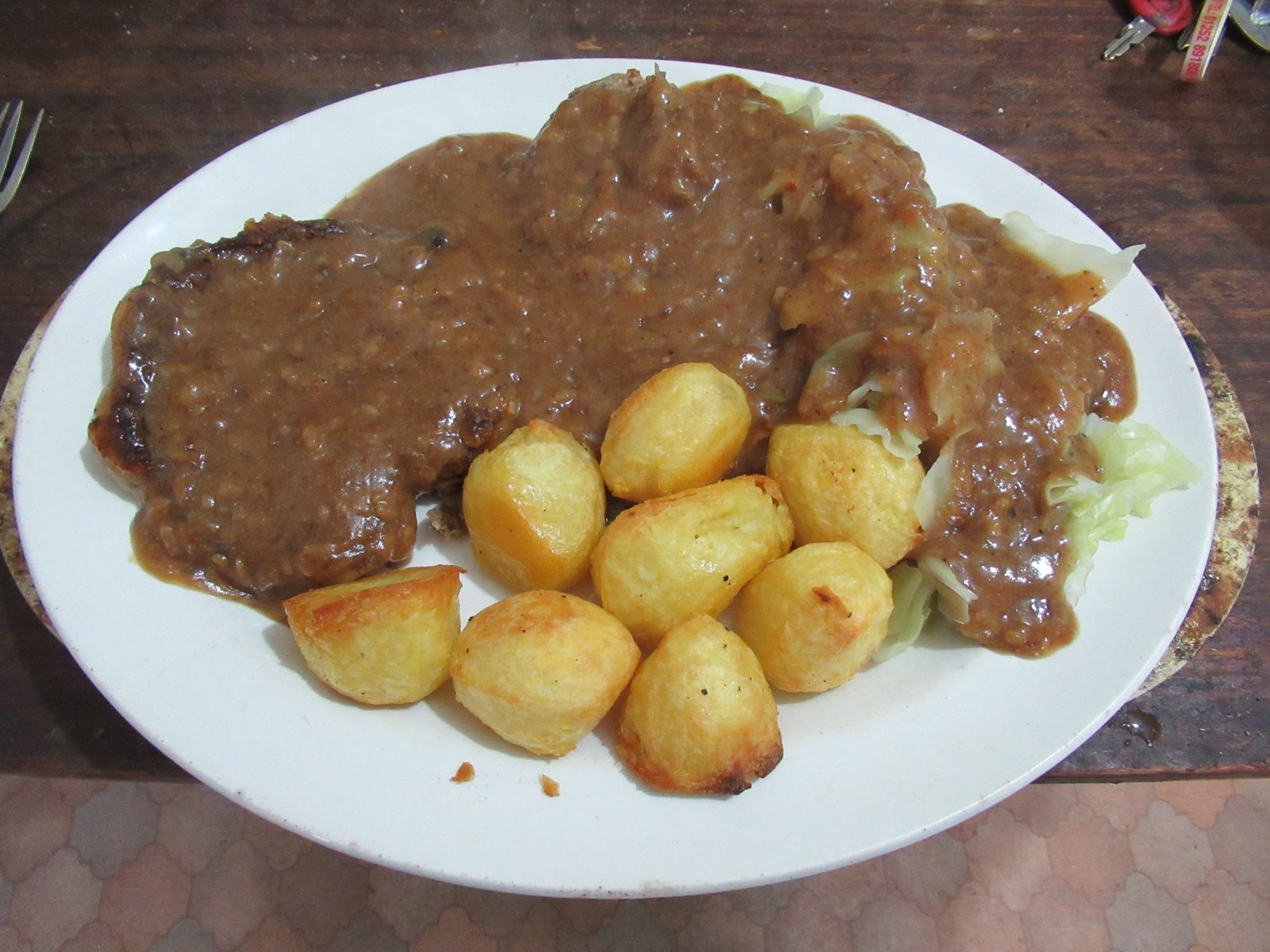 Whilst I enjoyed eating the meal it was a time consuming affair preparing everything and it was also a bit too rich and I could not quite manage to eat it all which is a rarity for me.
If anyone is interested here is the recipe
4 thick, bone-in pork chops
kosher salt
Freshly ground pepper
1 c. all-purpose flour
2 tsp. garlic powder
1/4 tsp. chili powder
1/4 c. vegetable or canola oil, plus 3 tablespoons, divided
2 medium yellow onions, thinly sliced
2 tbsp. butter
1 1/2 c. low-sodium chicken broth
1/4 c. heavy cream
1Season pork chops all over with salt and pepper.
2In a shallow dish, mix together flour with garlic powder and chili powder. Coat pork chops in flour, shaking off excess. Reserve 2 tablespoons seasoned
flour.
3In a large, heavy skillet over medium heat, heat oil until shimmering. In batches, cook pork chops until golden, 4-5 minutes per side. Transfer to plate.
Wipe out skillet.
4Reduce heat to medium low, pour in remaining oil, and add onions. Season with more salt and pepper and cook until very soft and slightly caramelized,
15-20 minutes. Add butter and let melt, then sprinkle in reserved flour. Cook until flour is no longer raw, about a minute. Stir in chicken broth and heavy
cream and bring to a simmer, until sauce begins to thicken, about 5 minutes.
5Return pork chops to skillet and cook until pork is cooked through, about 10 minutes more. Garnish with parsley.
Last edited: