Joined

Aug 13, 2013
Location
Bikes

Kawasaki KLX150, Honda Vario
If you find yourself washed up in Indonesia and fancy going for a ride take a tip from me - hire a bike in Bali (assuming you don't have your own wheels) and, after a few days cruising around some of the more scenic rural back roads, head east as quick as you can. South Bali, where most of the tourist infrastructure is concentrated, is be-set by traffic problems these days; riding is a chore.
Jump on one of these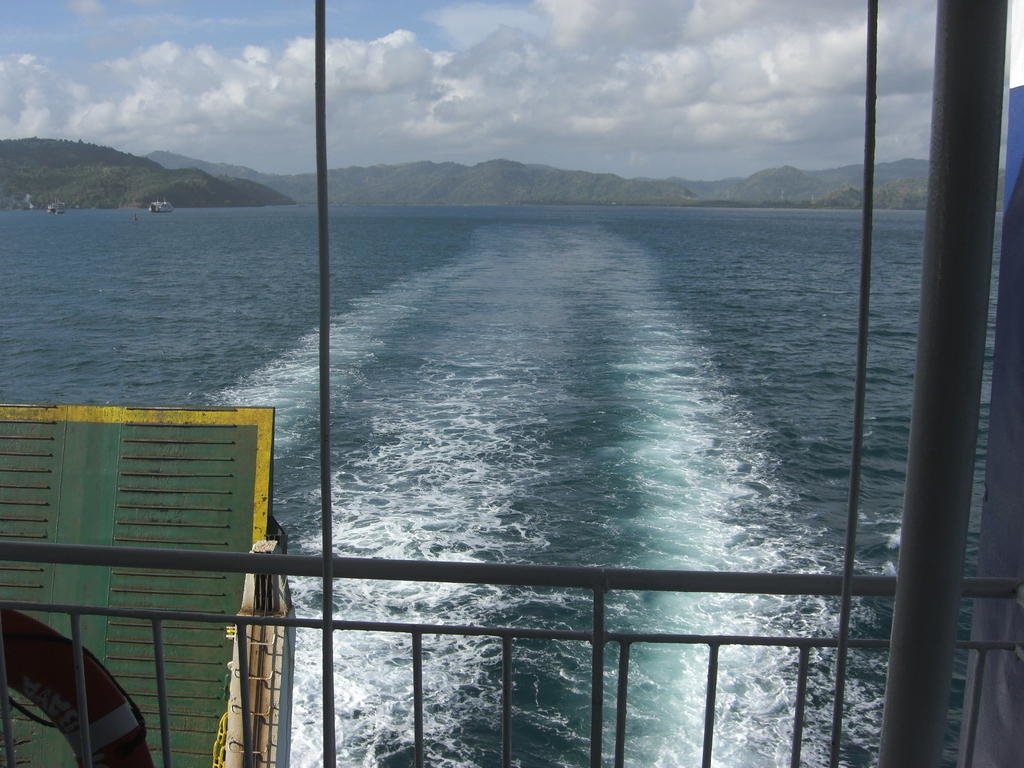 and head for the next island east - Lombok.
While there spend some time checking out the beaches in South Lombok both to the east and west of the hub - Kute or Kuta. There you'll find spots like these: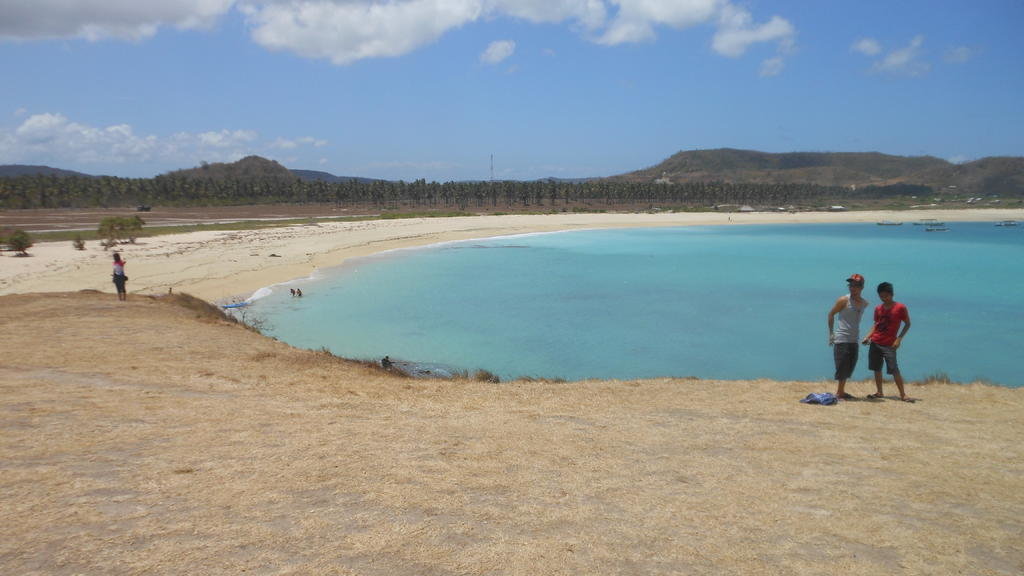 Tanjung Aan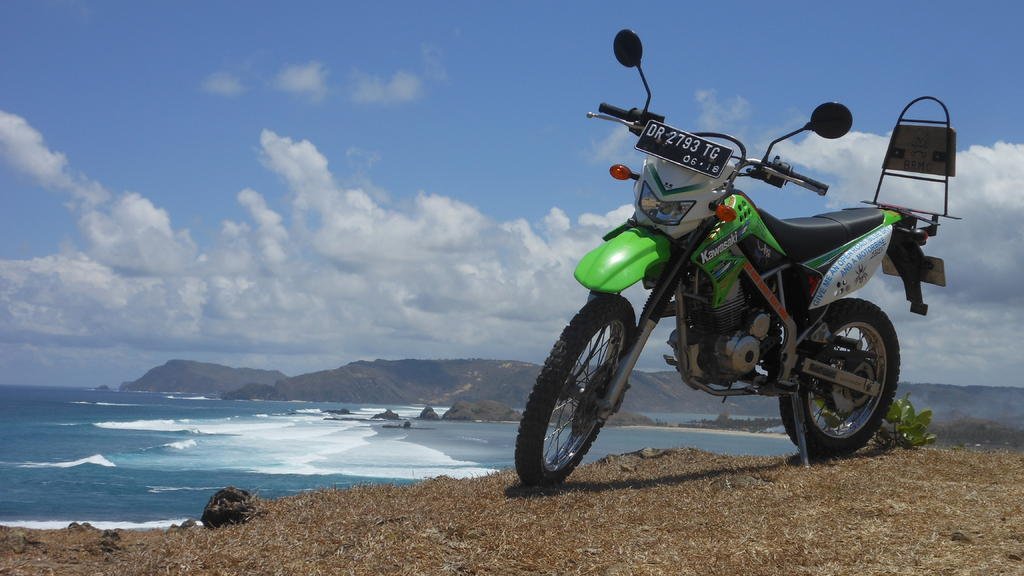 Tanjung Aan looking west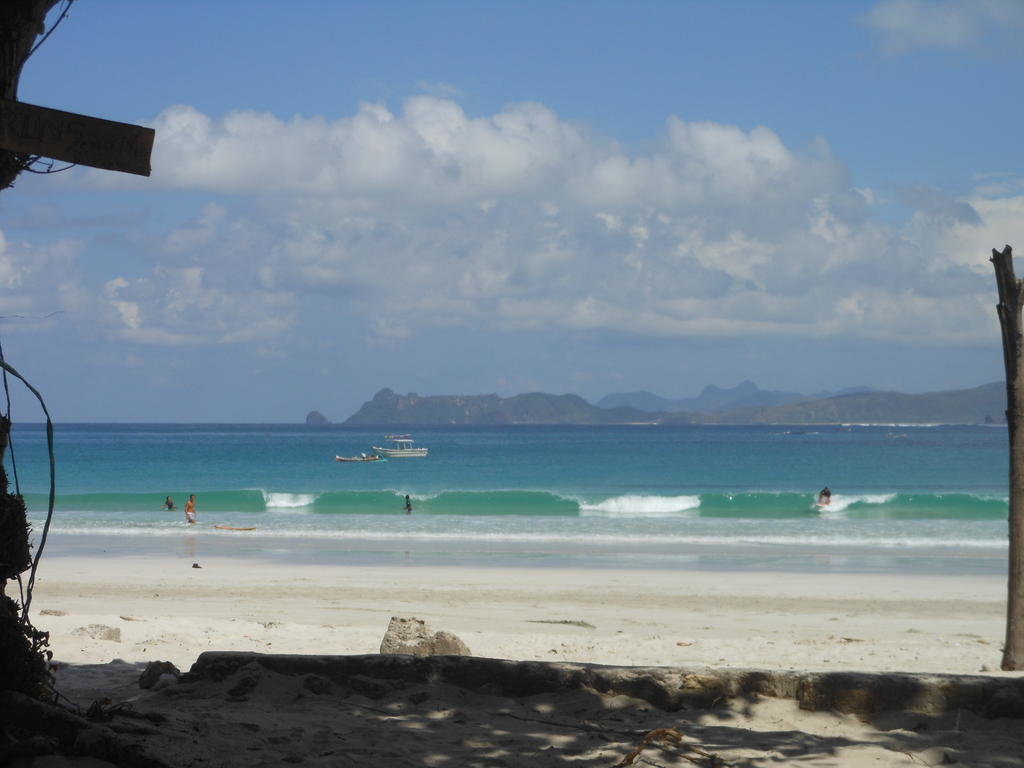 Selong Belanak
Selong Belanak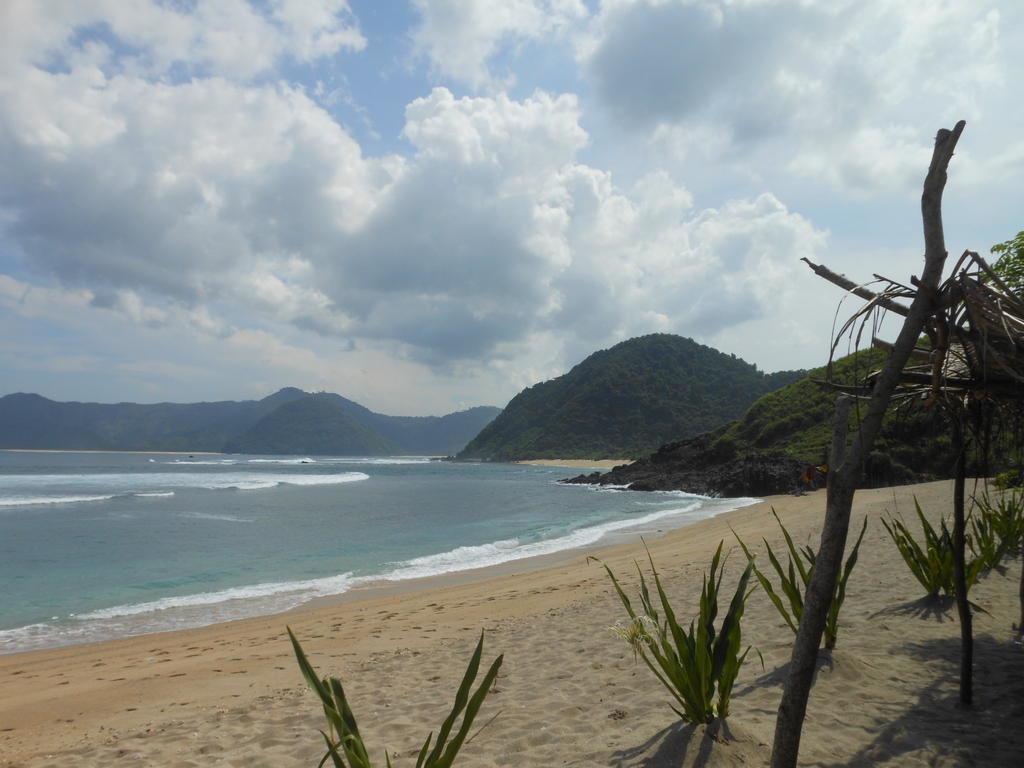 Mawi Beach
When you've had a look around south Lombok, head for Pelabuhan Kayangan on the wast coast to catch the ferry for Sumbawa. It's about a 90 minute ride to Kayangan over good roads although the traffic between Kopang and Pringabaya can be quite heavy as the araa is heavily populated and it is the only west-east route across Lombok.
Ferries leave Kayangan every couple of hours for the 90 minute trip to Poto Tano on Sumbawa.
Kayangan harbour
Ferry leaving Poto Tano From here you can head to the south-west coast.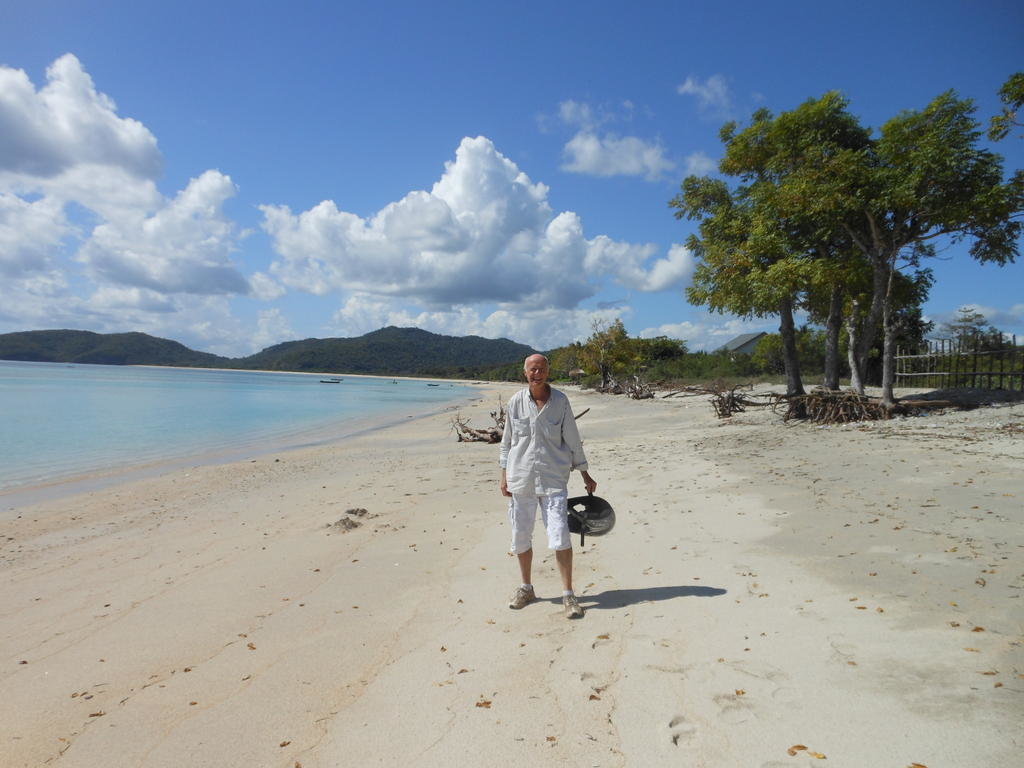 The beach at Jelenga site of Scar Reef surf break. There are a couple of places to stay here. Sumbawa sees few visitors.
Sekongkan Beach at dusk. Yo yo's surf break.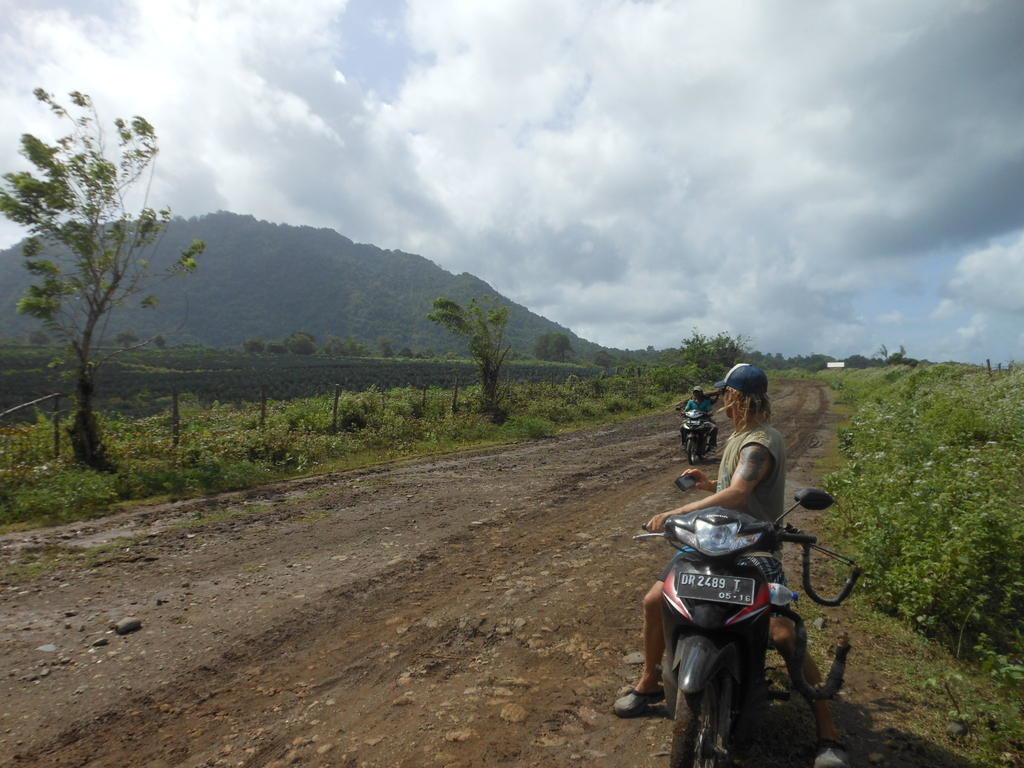 Beyond Sekongkan. The road is unmade, the forest pristine, the people few.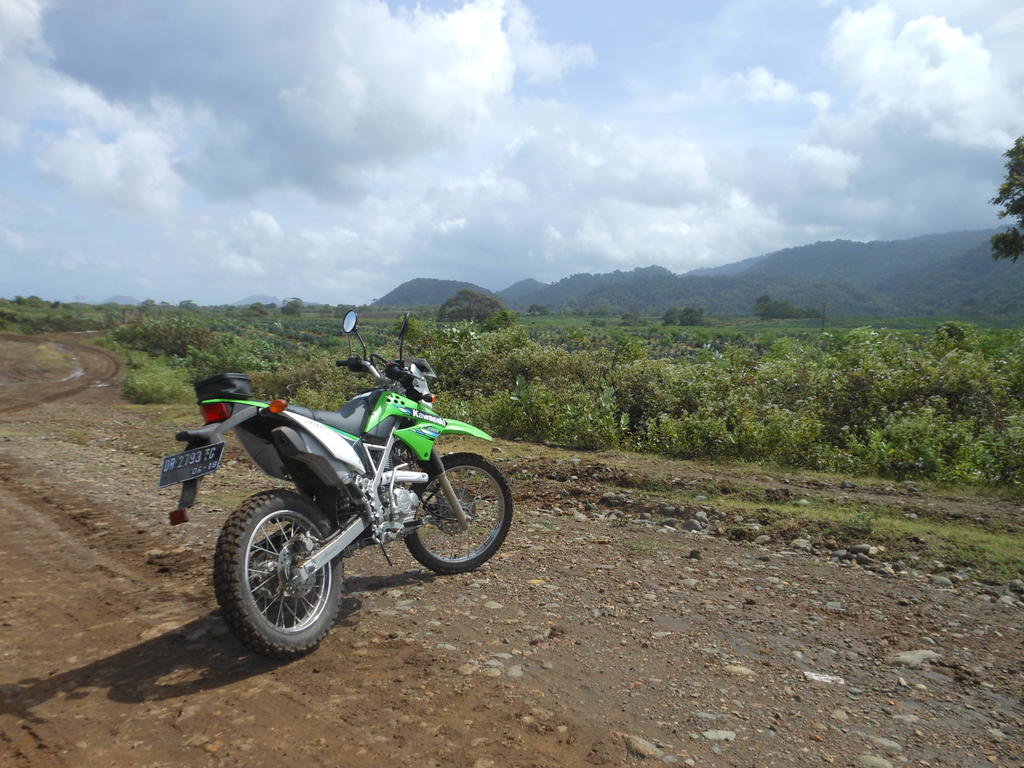 You can reach Lunyuk on the far south coast in about four hours.
Sekongkan Beach from the hill east of town.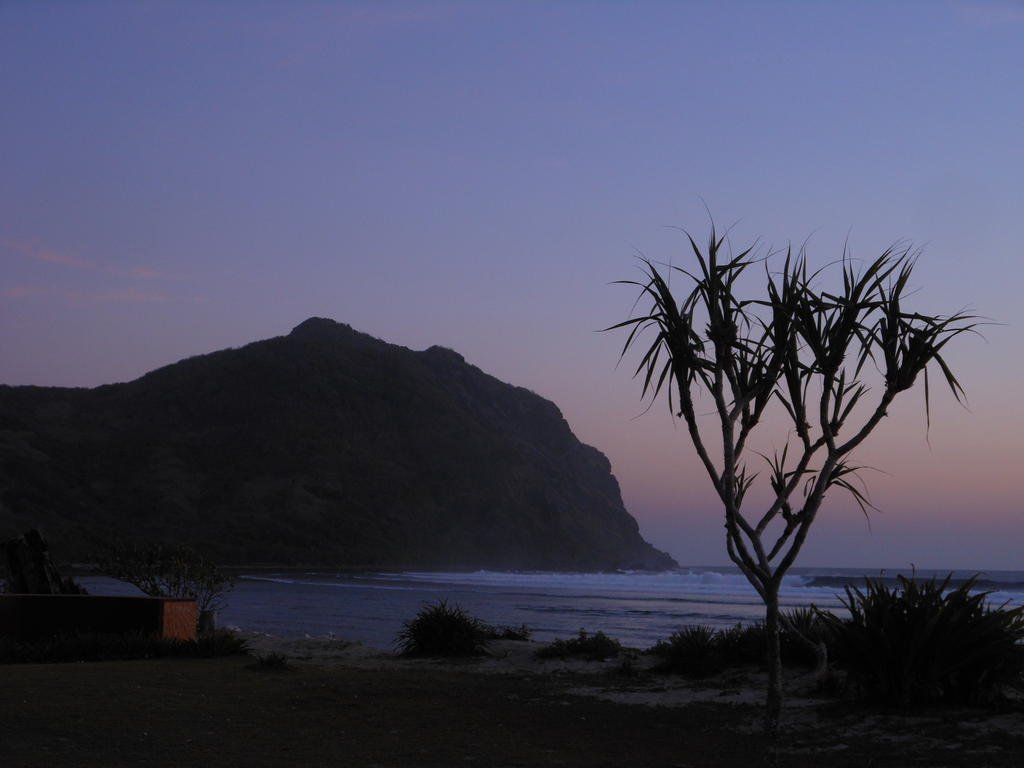 Dusk at Sekongkan.
Sekongkan Beach. If you like beaches Sumbawa has plenty and you won't find any deck chairs or beach umbrellas.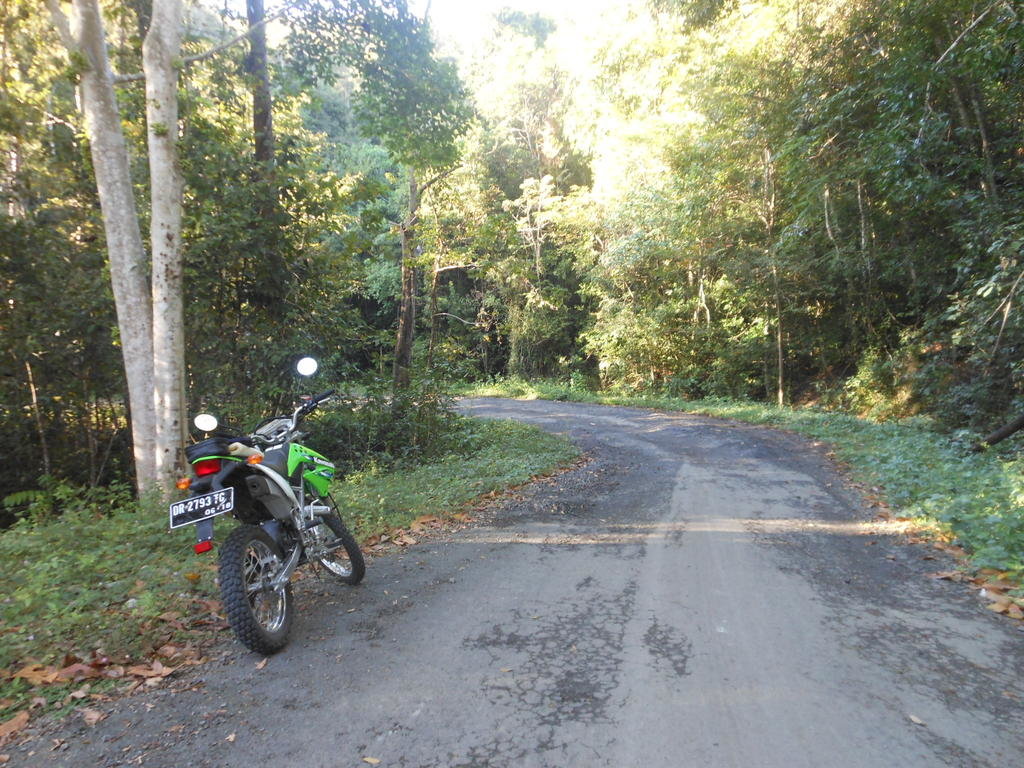 Beyond Sekongkan you ride through beautiful forest for a few hours. There are no people.
And the occasional water crossing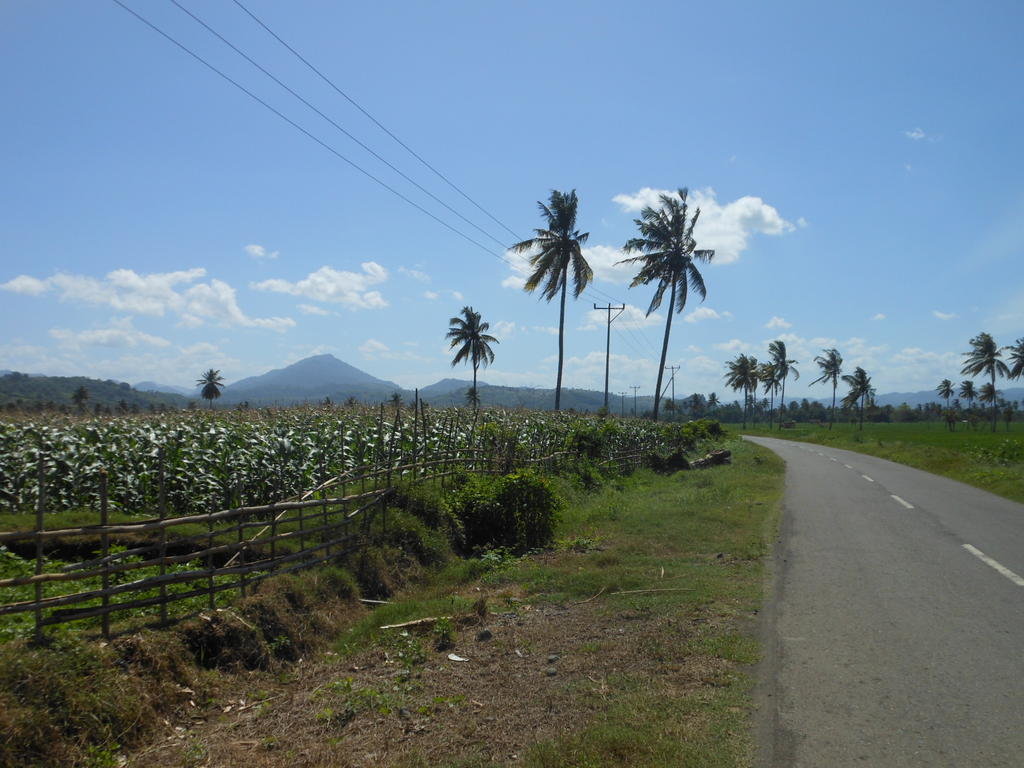 The settled area begins again when you reach the coast before Lunyuk. Very fertile land.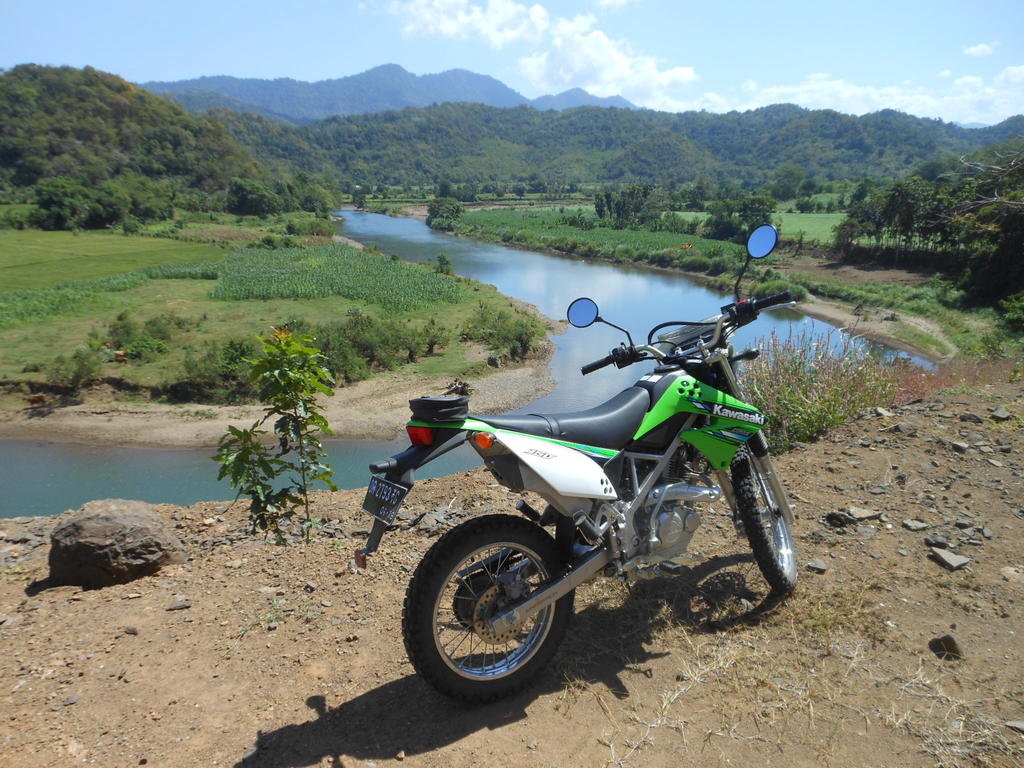 From Lunyuk I turned left to cross over the island to reach the north coast. The road follows this beautiful valley. Traffic - negligible.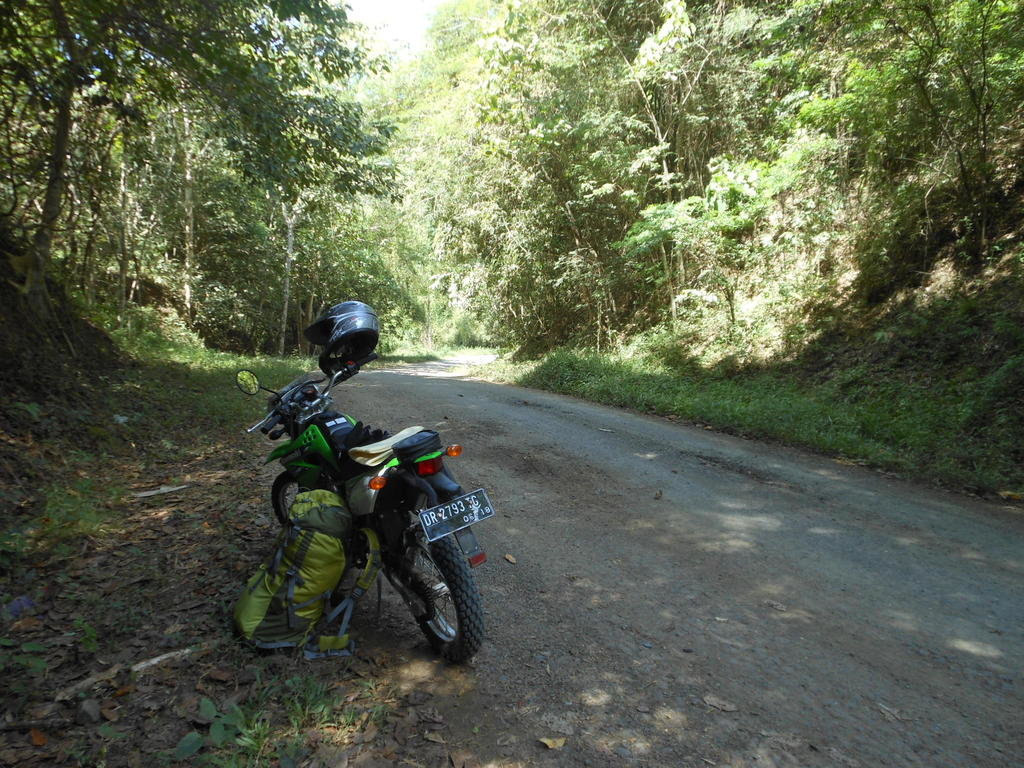 Forest - in abundance. Sumbawa has a small population and a mountainous interior. Subsistence agriculture and fishing are the mainstays of the economy apart from one giant enterprise - the Newmont gold and copper mine at Batu Hijau inland from Sekongkan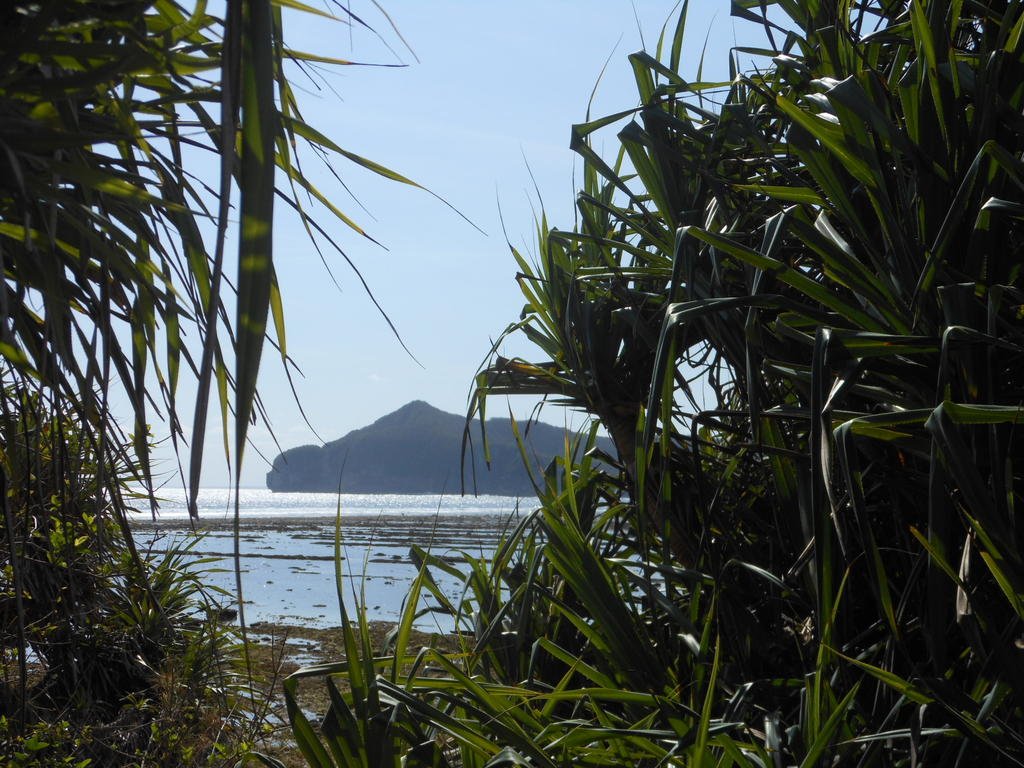 Headland at Sekongkan Beach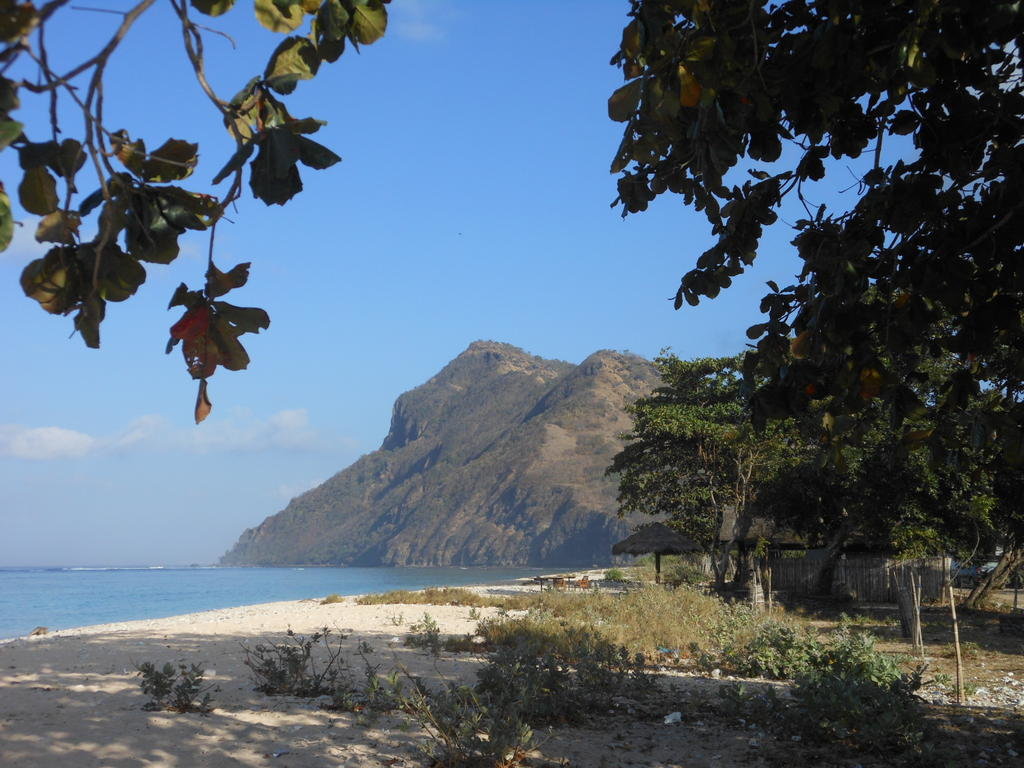 Maluk Beach
Maluk Bay
Between Sekongkan and a settlement called "SP3"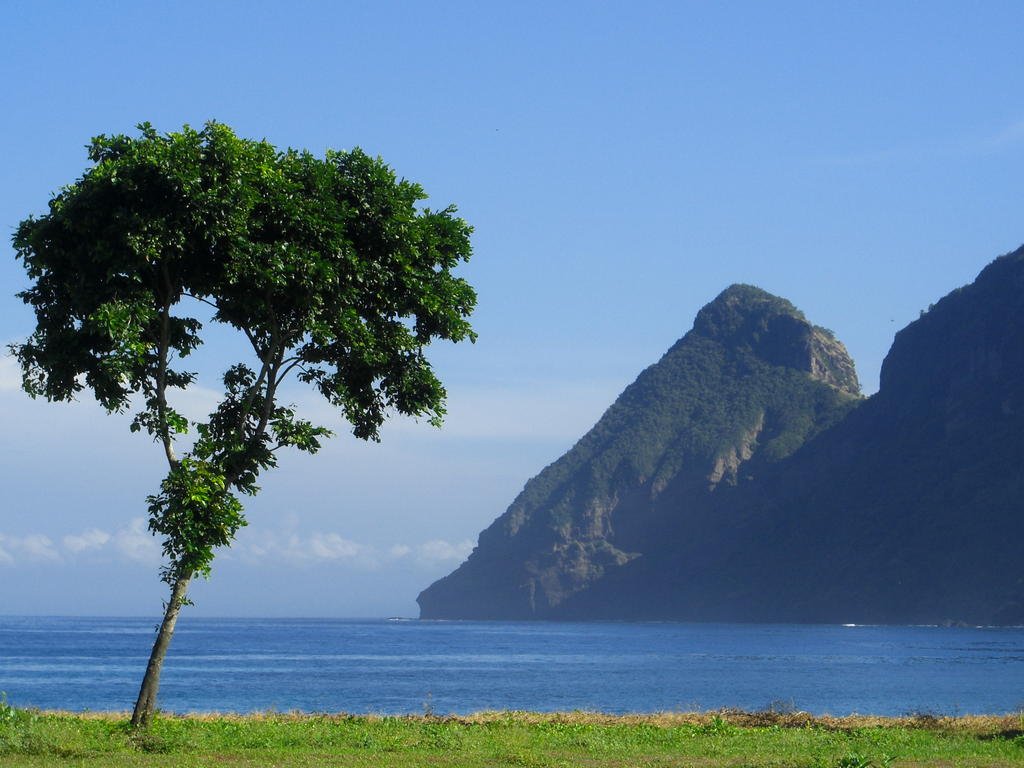 The little bay near Maluk that hosts Supersucks surf break. There is an abandoned hotel here.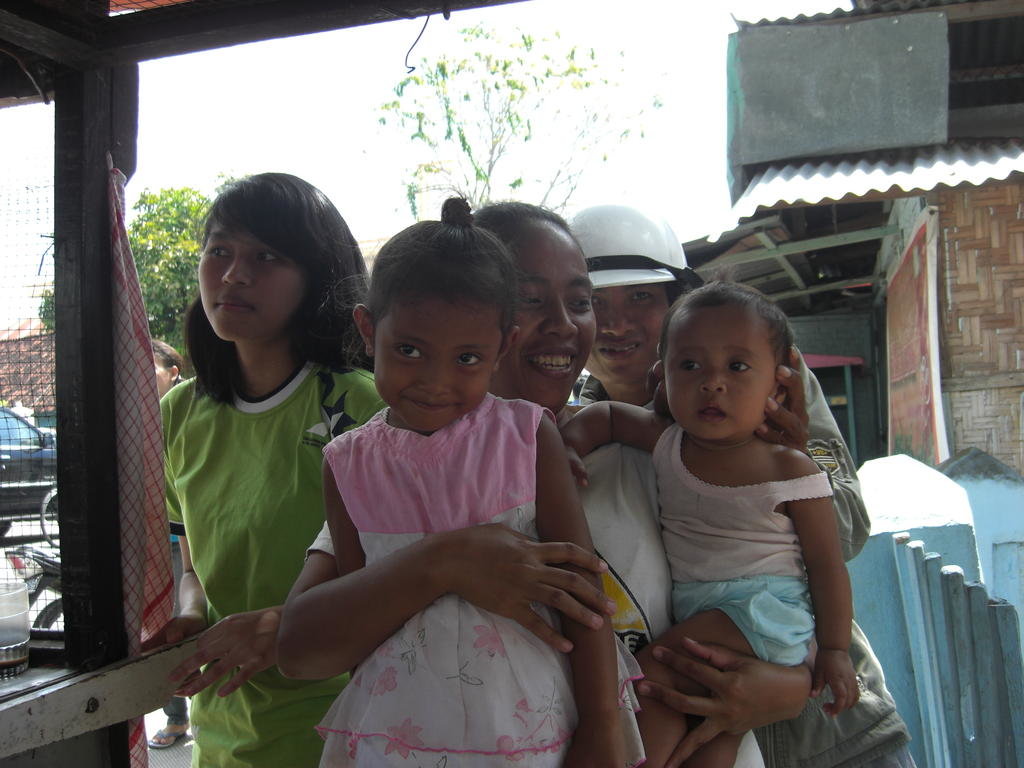 This young woman used to supply my breakfast each morning - spicy
rujak

Sumbawa Besar - clean and pretty green.
Stylish shophouse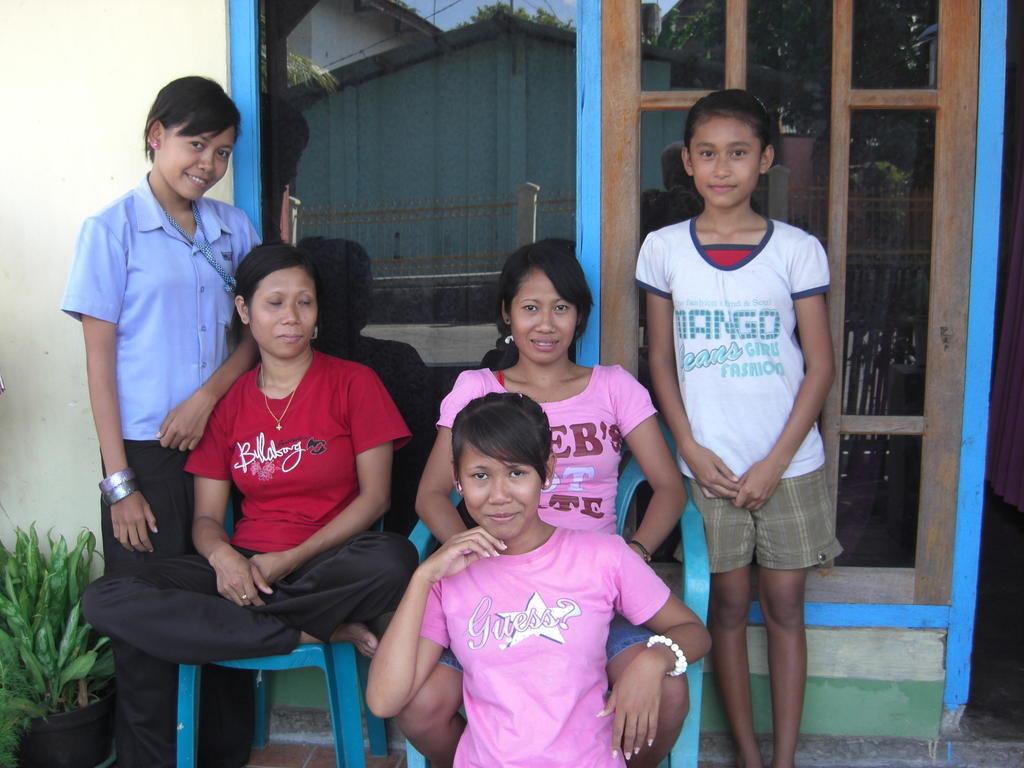 These girls invited me in for a drink.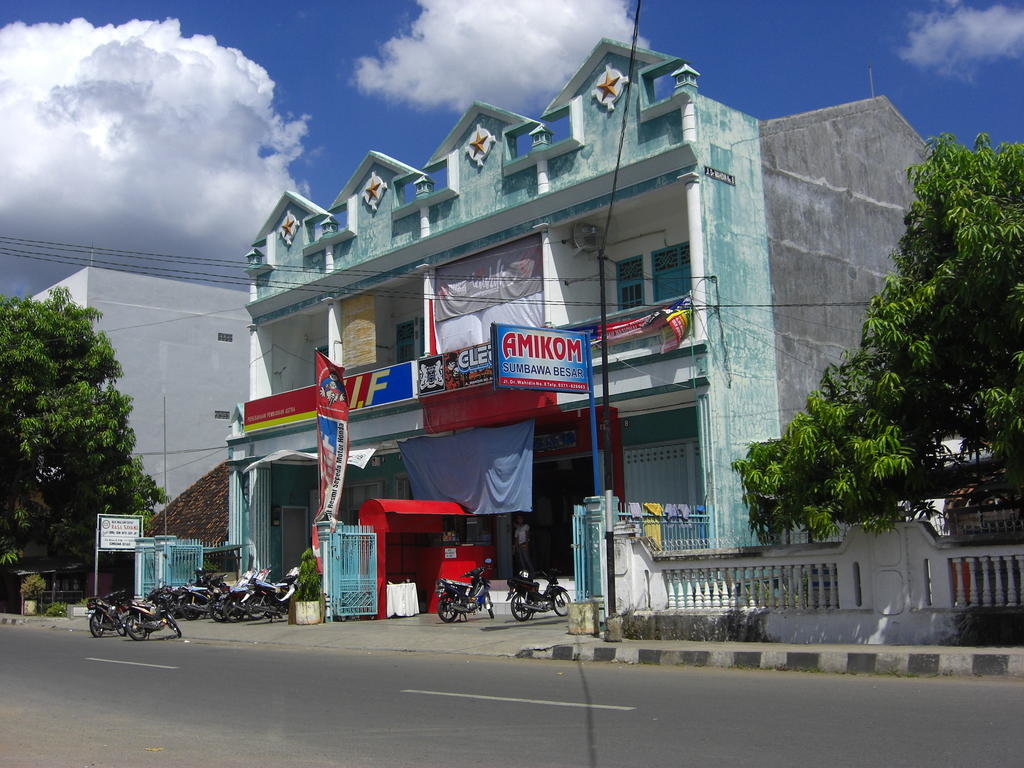 More shophouses.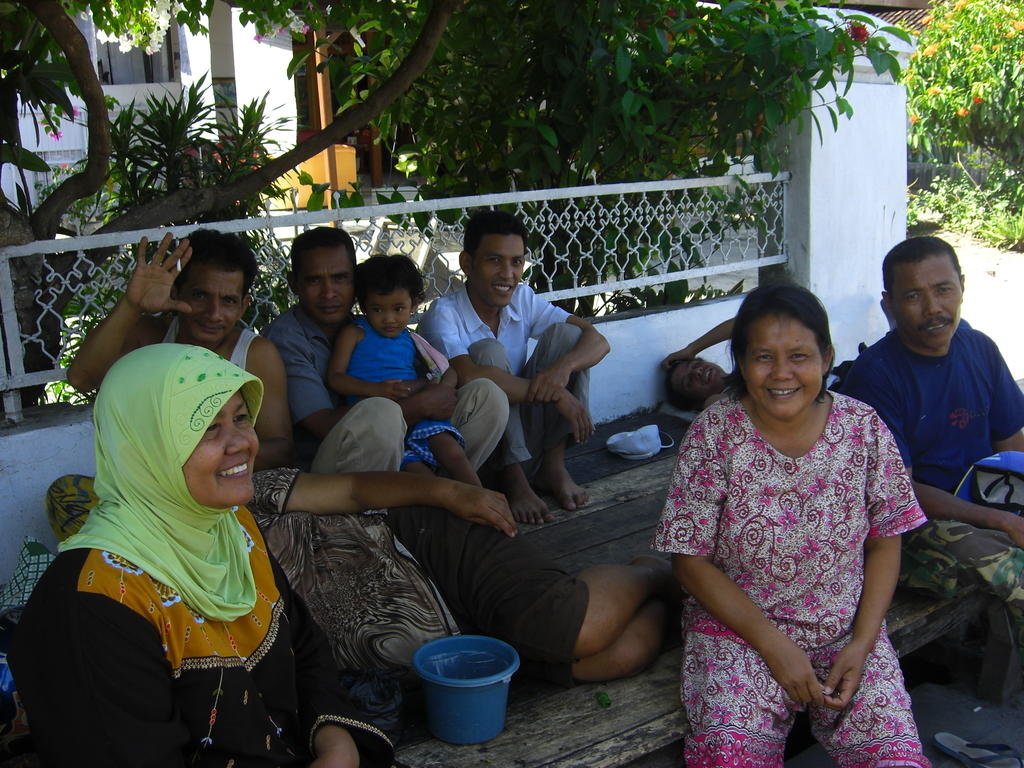 These folks invited me to share their barbequed fish.
These guys were big Casey Stoner fans. Gambling on Moto GP is big among the biking fraternity in Indonesia.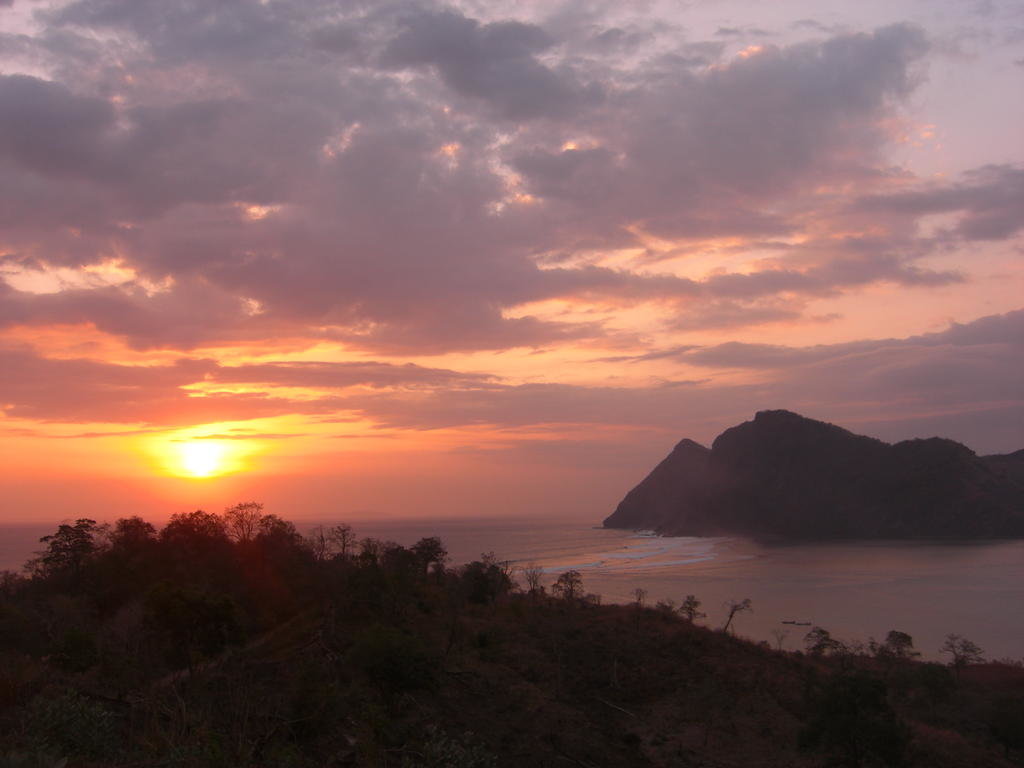 Maluk Bay at sunset. Taken from the track that leads to Supersucks surf break.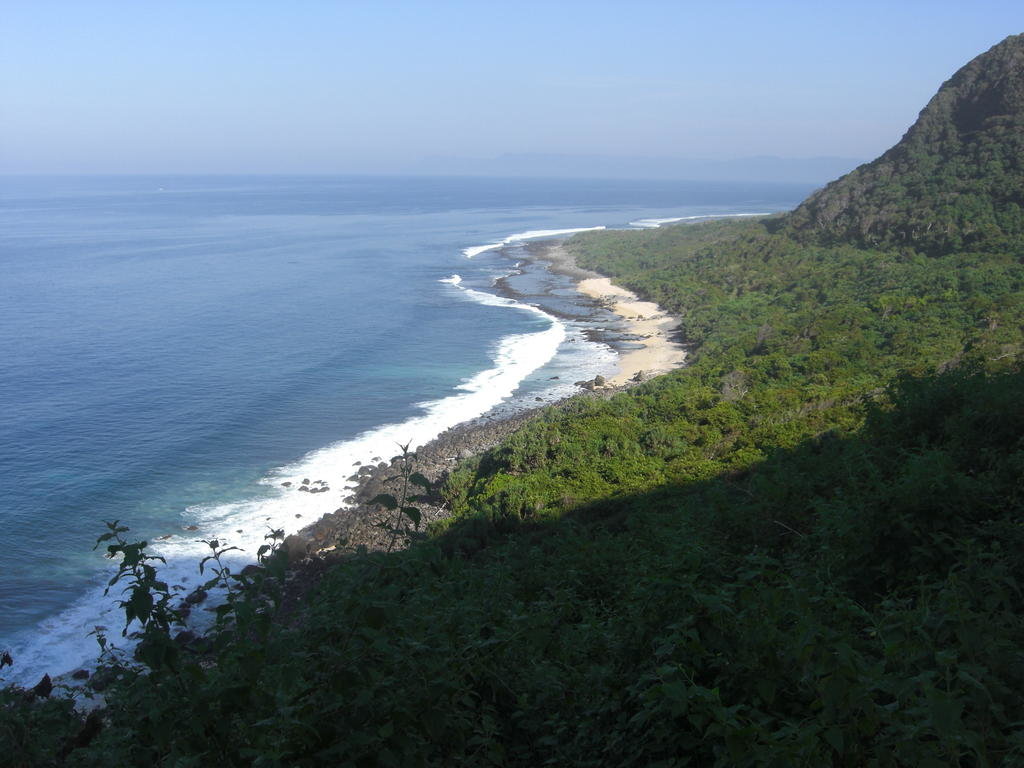 From Hu'u a road heads vaguely east to Parado (according to the map!!!) It quickly becomes a track, then a goat track. At this spot I could go
no further so, reluctantly, headed back to Hu'u.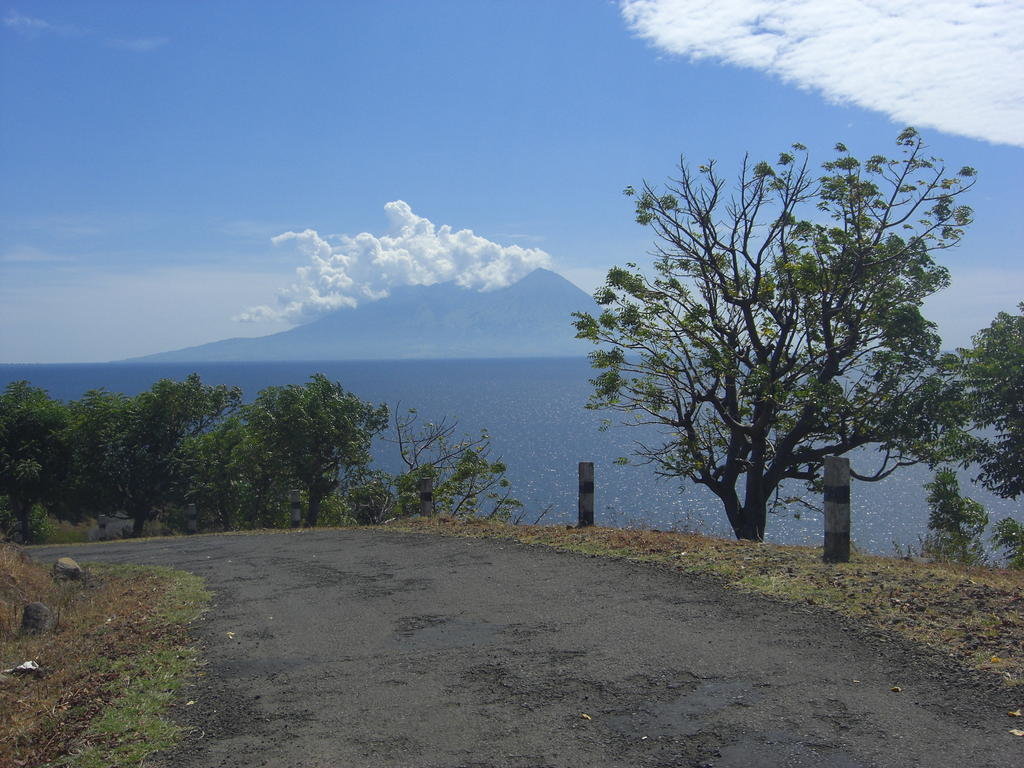 north-east Sumbawa. A lonely stretch of road that skirts the coast. Sangeang Api volcano simmers off-shore.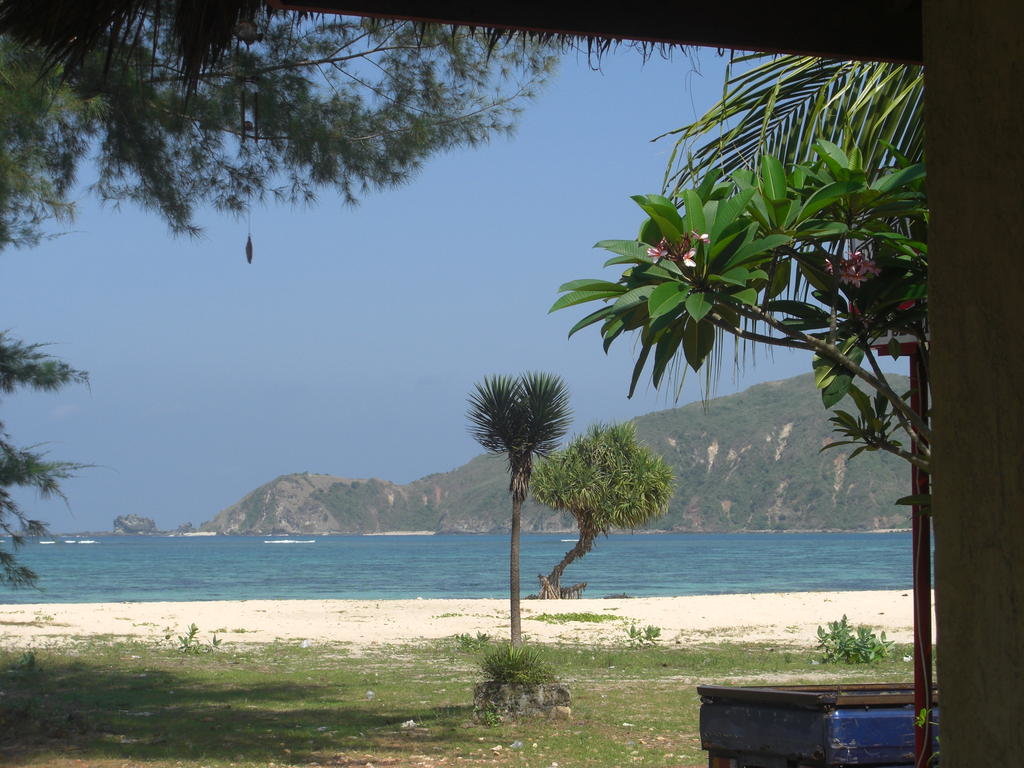 Endless sand bathed in the warmth of a tropical sun. The wind is in the palm trees ... who can resist the siren pull off the east?
Selong Belanak, Lombok. How did that get in here? Oh well!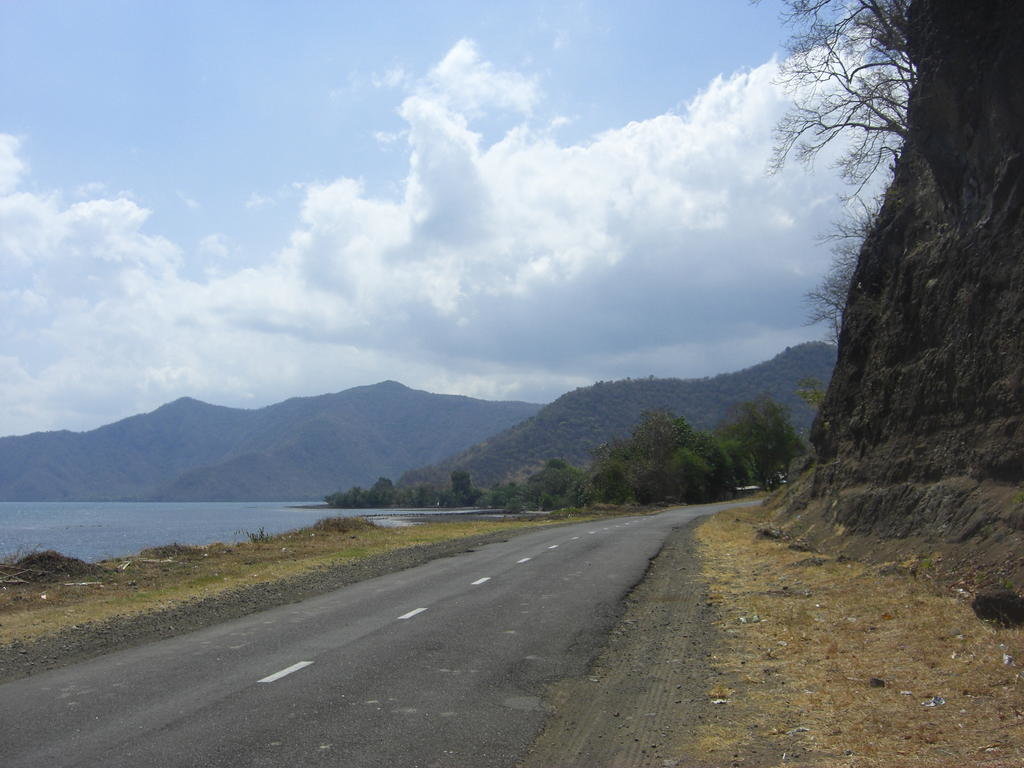 Coast road, Sumbawa, heading east. A glorious ride. If you make it this way make sure you stop at "Warung ikan Bakar, Telok Santong" for barbequed fish. It's located after Plampang just where the road reaches the coast.
Bima Bay, Sumbawa.