Joined

Jan 14, 2011
Bikes

Oldest 1931, newest 2016, numerous makes and models in between on several continents
Another weird BMW. First look by the consultant found him saying it was a "nicely tricked out R69S with an aftermarket tank and seats."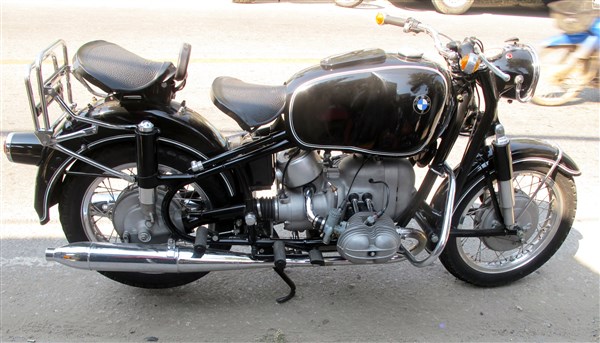 A look at the ID plate on the neck showed it to be a far different animal. Instead of being the high compression 600cc R69S (which likely would have not inexpensive) with enteral changed cylindersand valve covers. The 500 had a different stroke than the 69S. Iit was originally a rare 500cc R50US like the one in the post above. However, some owner had gone even wilder with the modifications and changed the US styled forks to the more common Earles fork model.
Again, thanks to Jeff Dean, BMW vintage guru, for the details needed to sort out this Thai WTFOT BMW.
Dr G
Chief of the World Adventure Affairs Desk,
CITY BIKE
magazine, researching adventurous affairs around the globe
Adventure Strategy Columnist,
MOTORCYCLE CONSUMER NEWS
magazine
Sole sexual survivor:
www.greataroundtheworldmotorcycleadventurerally.com
Last edited: