Joined

Jun 16, 2014
Location
Bikes

Honda CRF 1000L, 300L, SH 150
This wireless HD with SD slot looks extremely useful for longer trips when you don't want to lug a laptop with you and are shooting gigs of video shortage daily.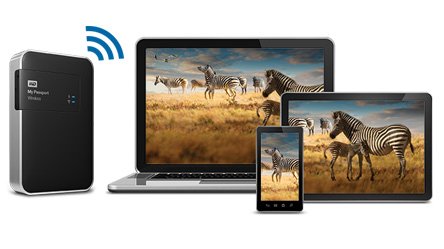 I currently use something similar by JOBO but can fill up the 120 GB hard drive in 5 days with just one GoPro shooting in 1080p at 60fps. I plan to using multiple action cameras in the near future (as soon as the new GoPro models are available here) so need an alternative option. This drive also makes shooting in Protune, which eats through storage even quicker, more practical.
The HD has wireless transfer and an app, which will allow you to access you photos/video on a tablet out in the field, again without the need to take a laptop computer with you.
I believe WD drives are produced in Thailand so hopefully this product will be available locally.
My Passport Wireless | Wi-Fi Mobile Storage