Joined

Feb 23, 2011
Location
Bikes

PCX - with custom valve caps
The route 11,1,1035,120,118,121
Round trip 350km
Rode down the 11 towards Lampang stopped for a coffee & cake at a new place for me. Looked nice, the cakes looked tasty and I facied something sweet with a black coffee. Disappointment - cheesecake made with sponge cake is just the pits! Sorry but 1/10. Weirdly though, the music playing as I entered the place was Sheep may safely graze (Cantata) and with a view outthe back looking at 3 sheep, I was feeling the place a bit quirky.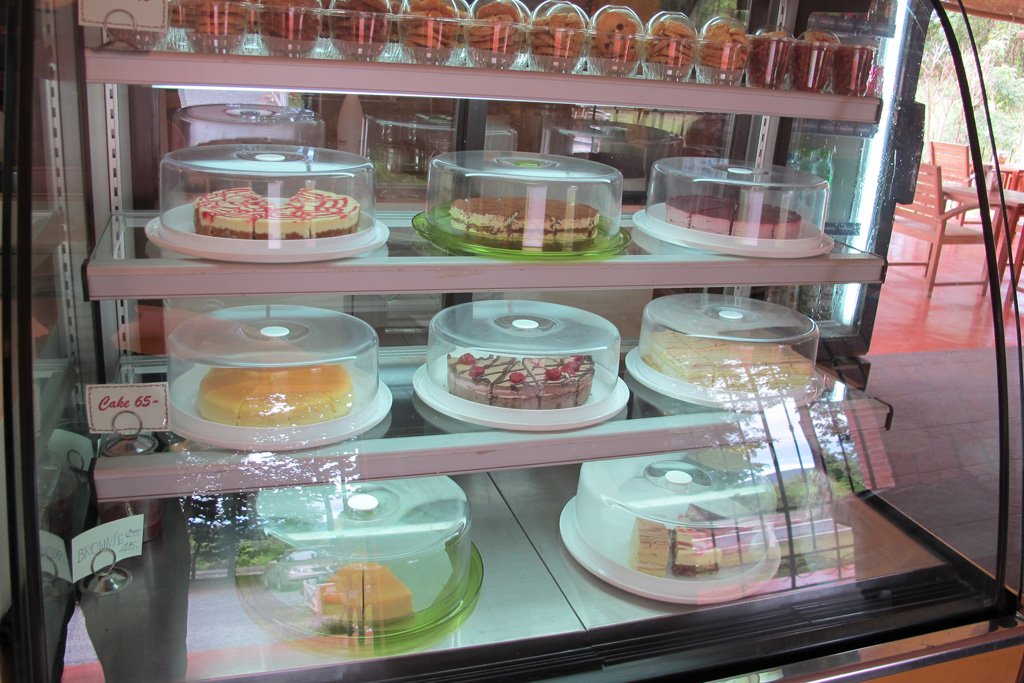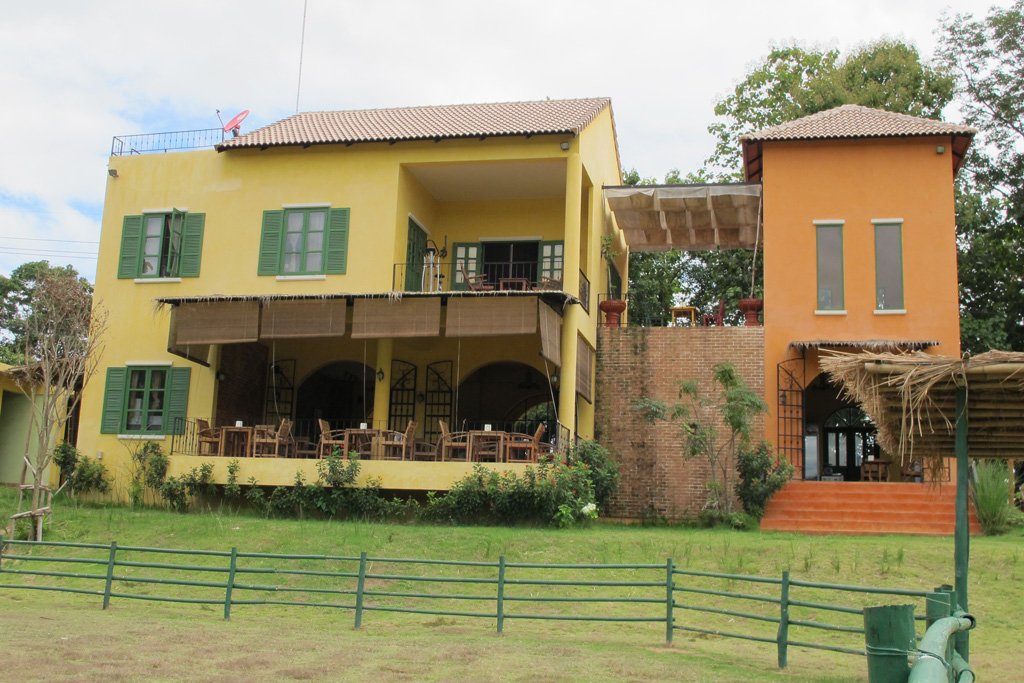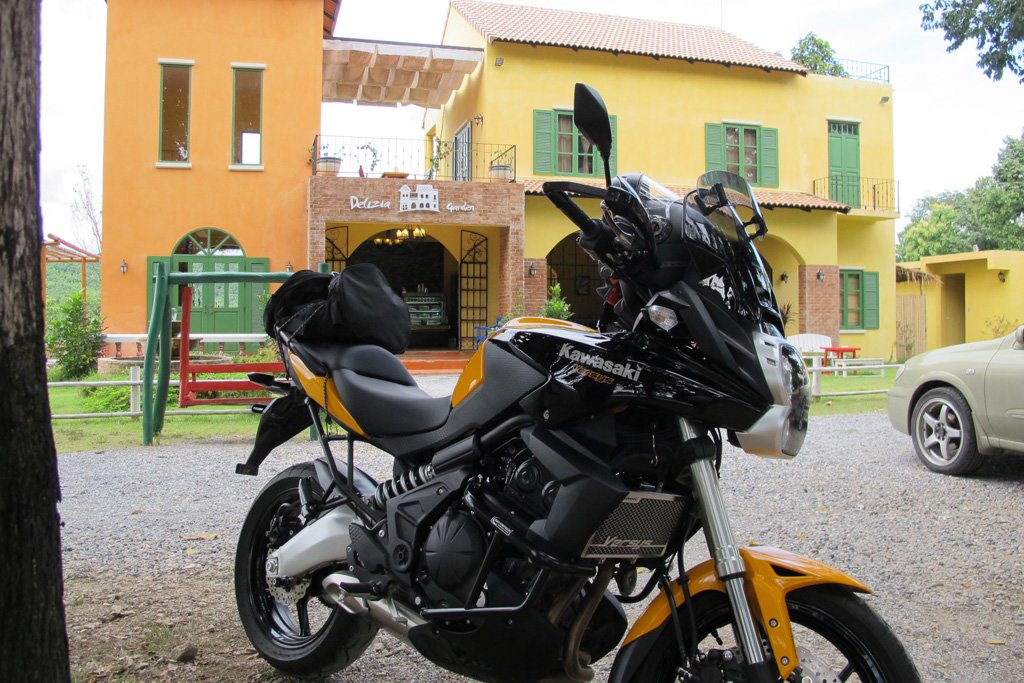 More about this item later - It's a Fender Extender !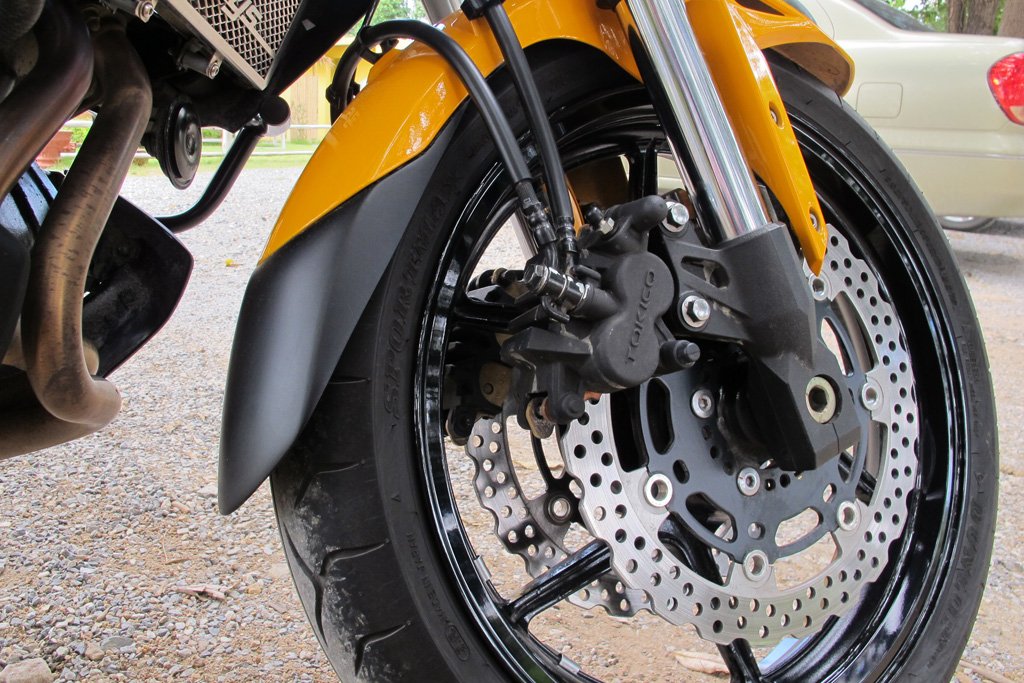 Next, further on down the 11, I called in to one of my favourite places.
If you do tourist things here in Thailand, 9 times out of 10 you will see an Elephant involved in the tourism pageant, displayed in publications or tuktuk bill boards. Anyone that knows me will know all too well that I detest animal tourism.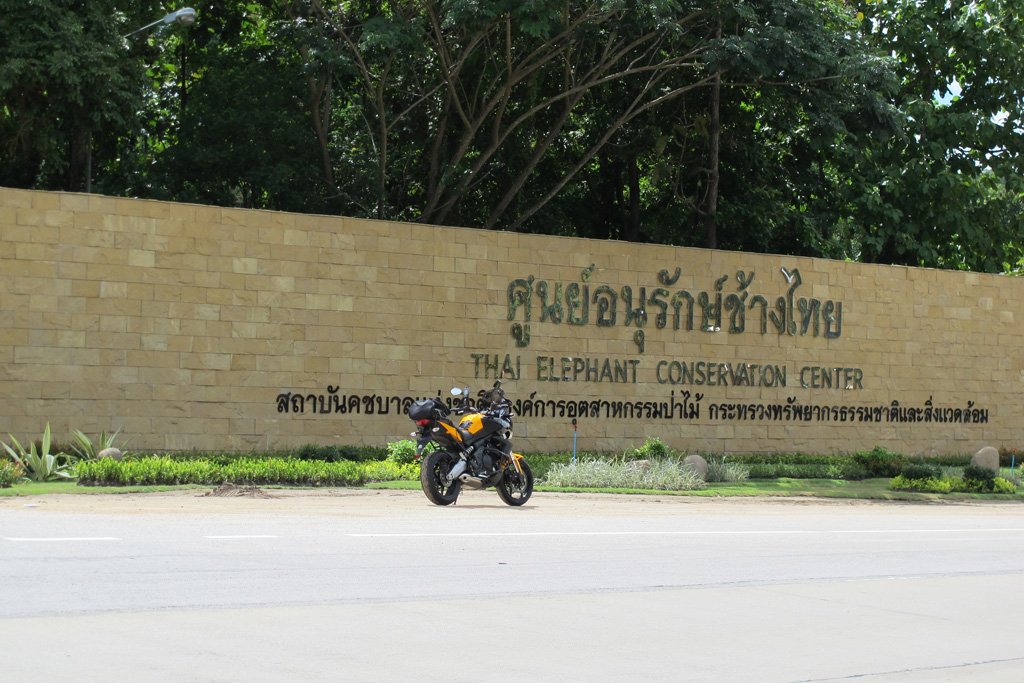 At this location at the side of the 11 before Hang Chat is this growing facade erected by the elephant conservation centre. It's actually a government sponsored tourist attraction, it makes money hand over fist with shows & tourist/mahout training courses. Elephant Conservation? Nope just abusing them for tourism.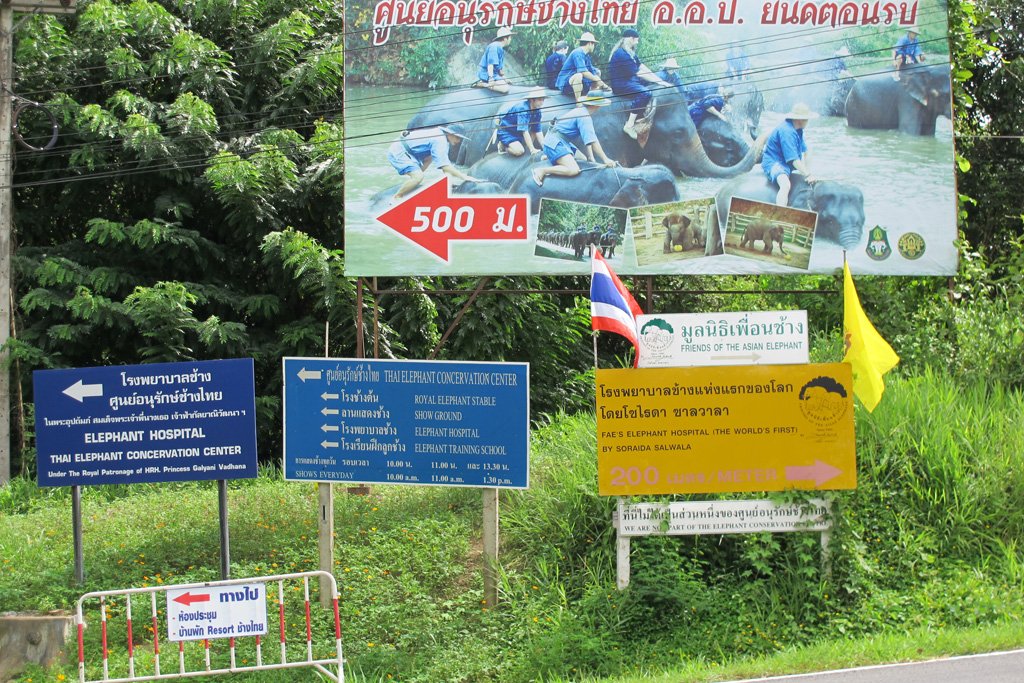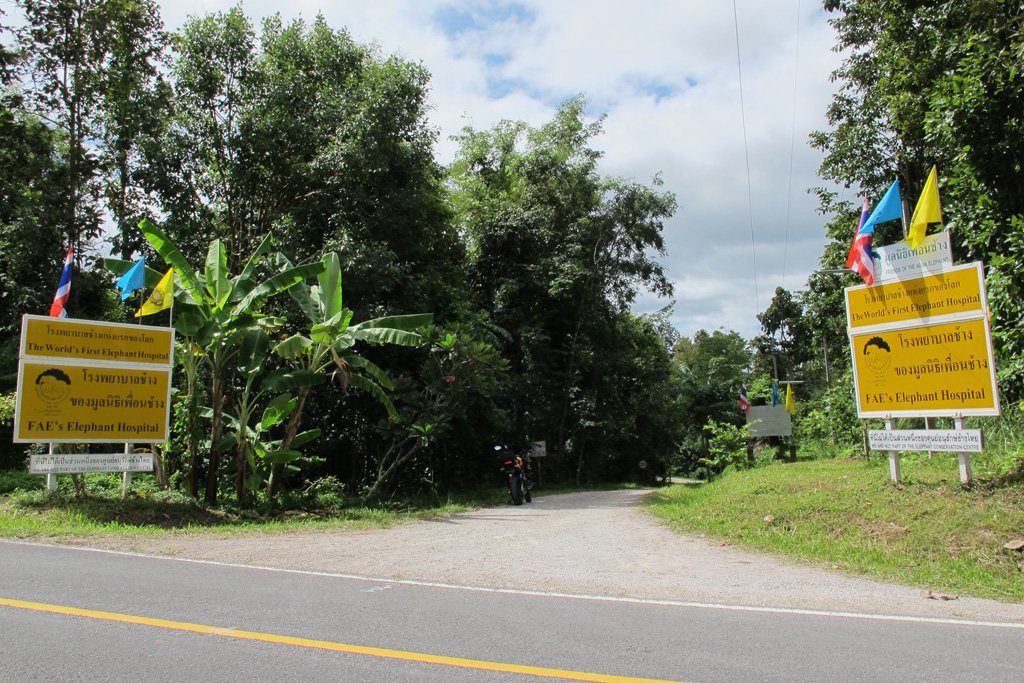 However, at the same location, almost hidden from view by the increasing volume of signage, is FRIENDS OF ASIAN ELEPHANTS (FAE) the worlds first hospital for elephants that was set up in 1993 by Soraida Salwala.
I like to pop in here now & again to walk quietly between each of the Elephants being cared for and then put some money in the donation box.
FAE does not receive govenment funds, it does not do sideshows or elephant rides to raise money, the organisation respects Elephants and amongst other things, it gives nursing mothers a healthy place to have their young ones before being returned to the wild and treats many land mine victims.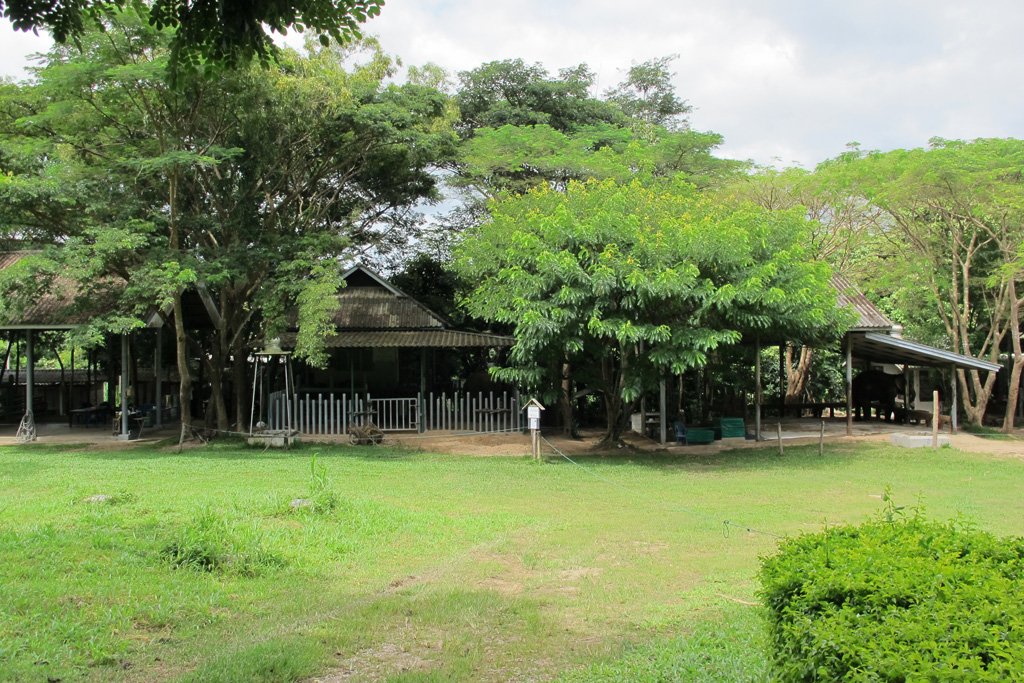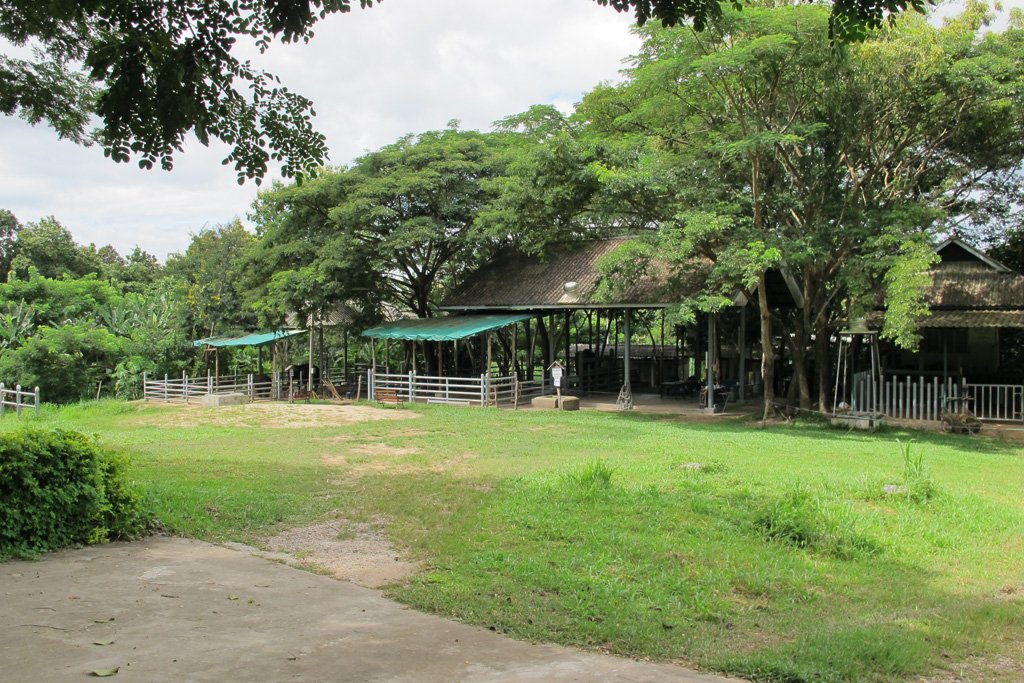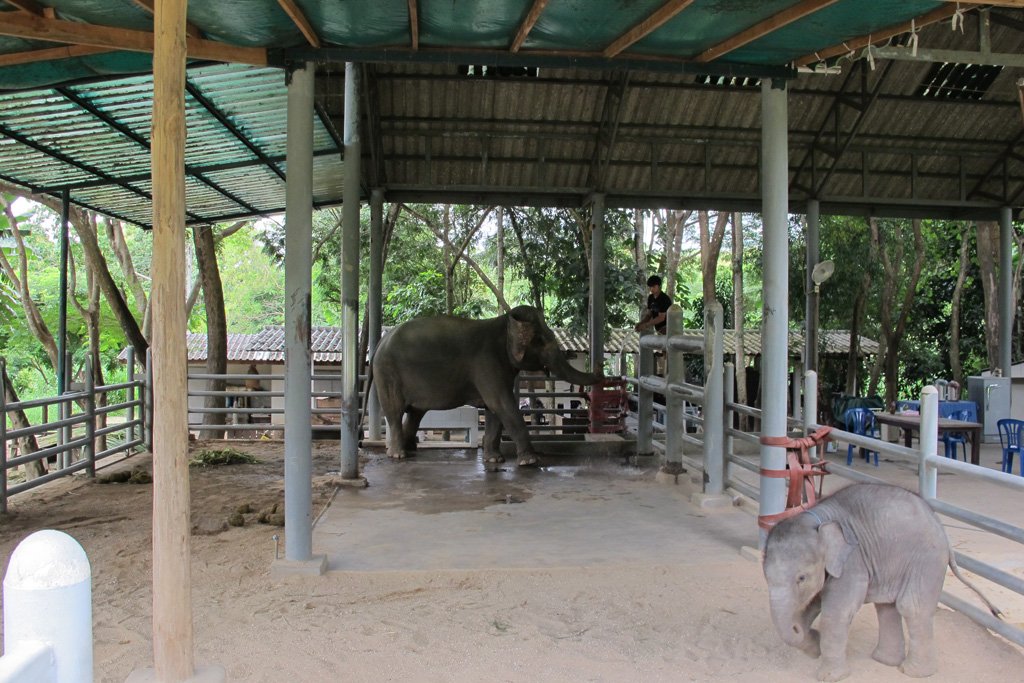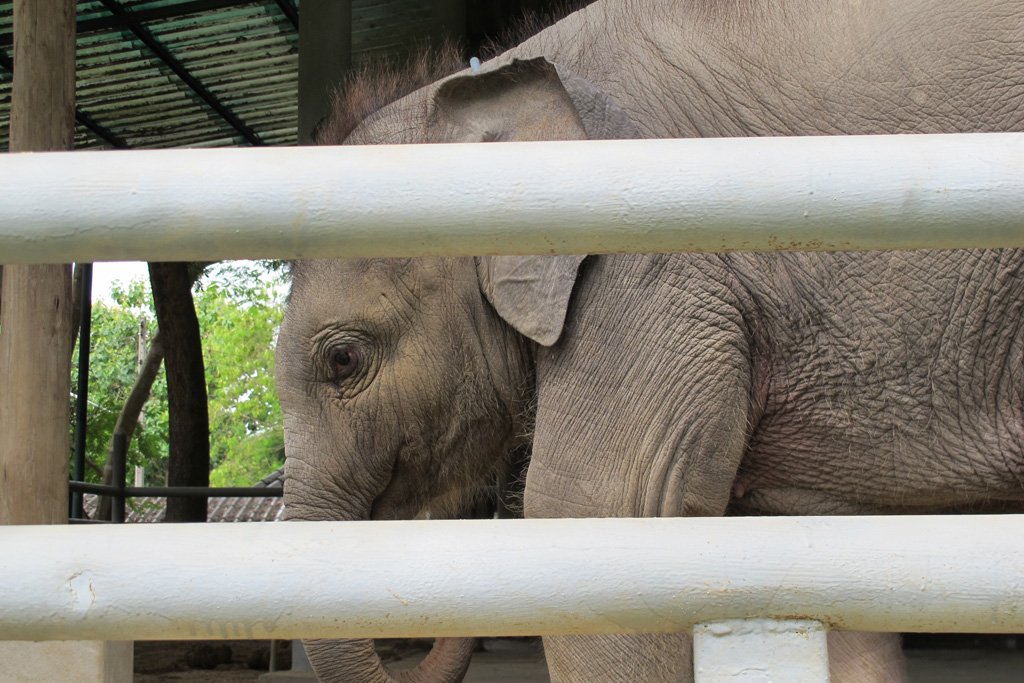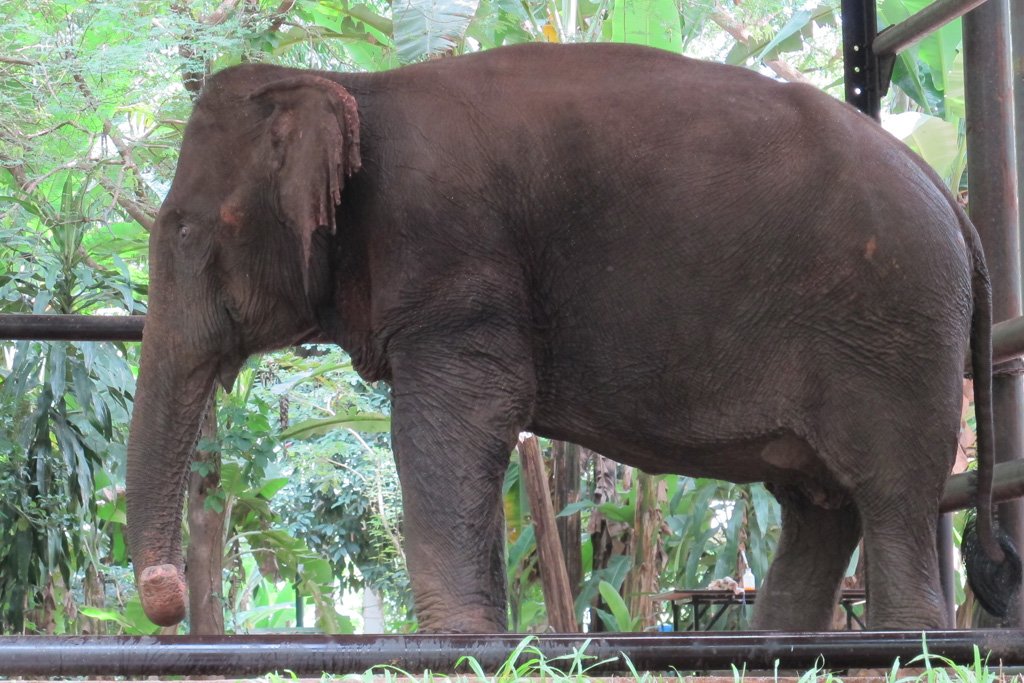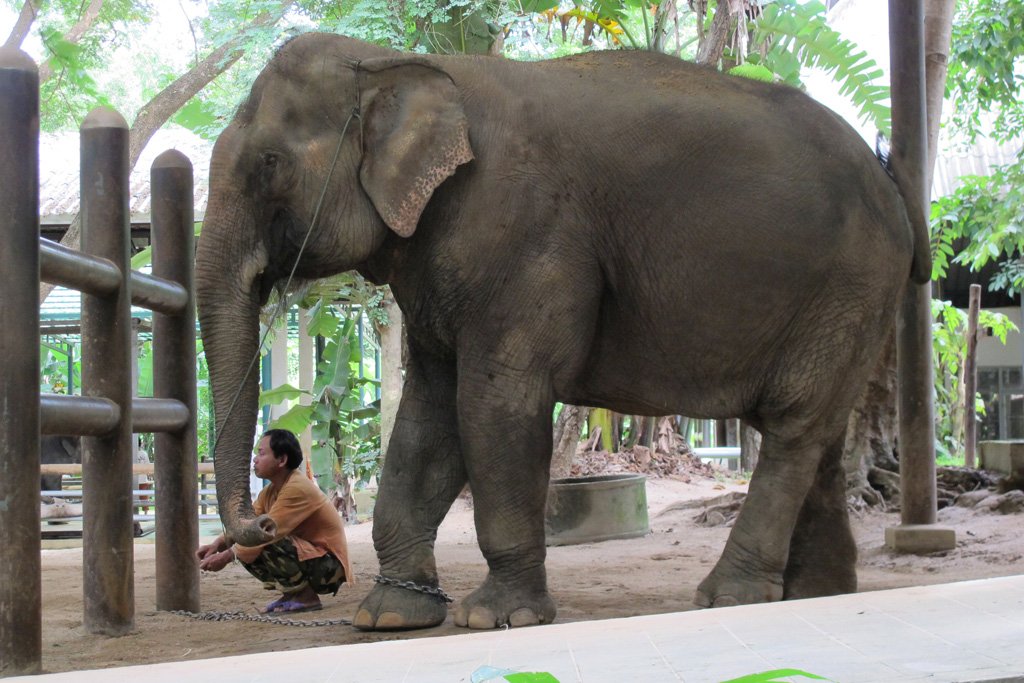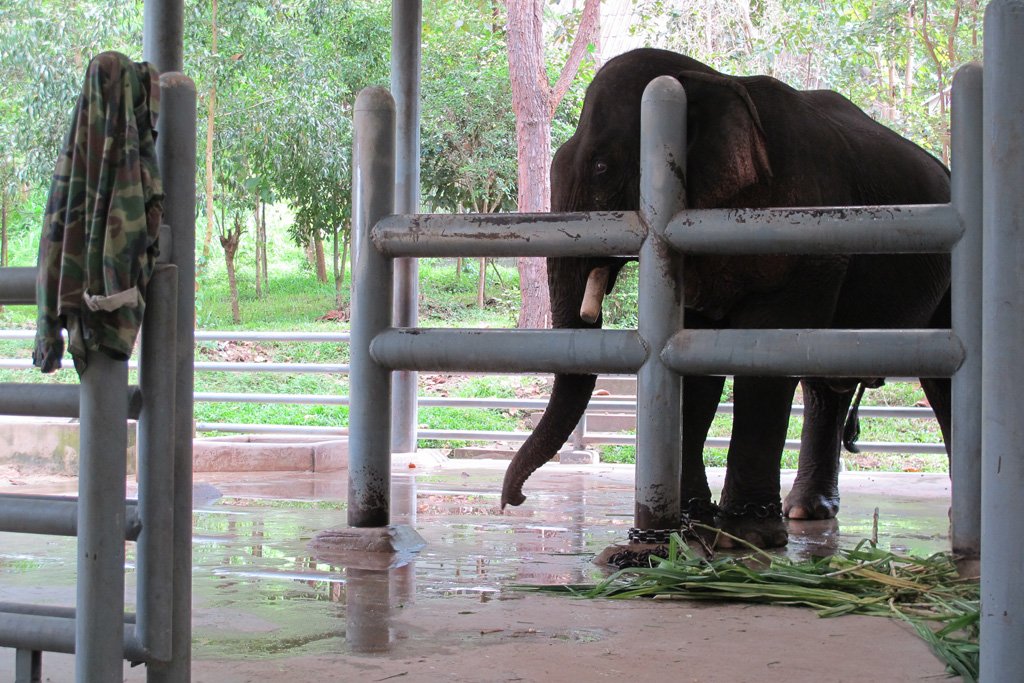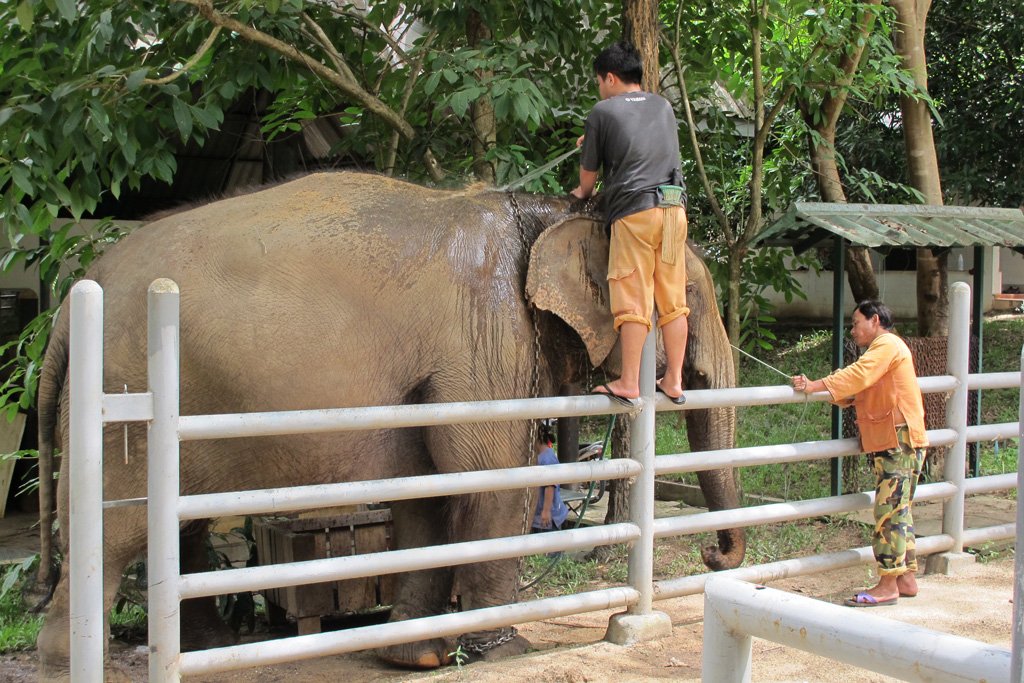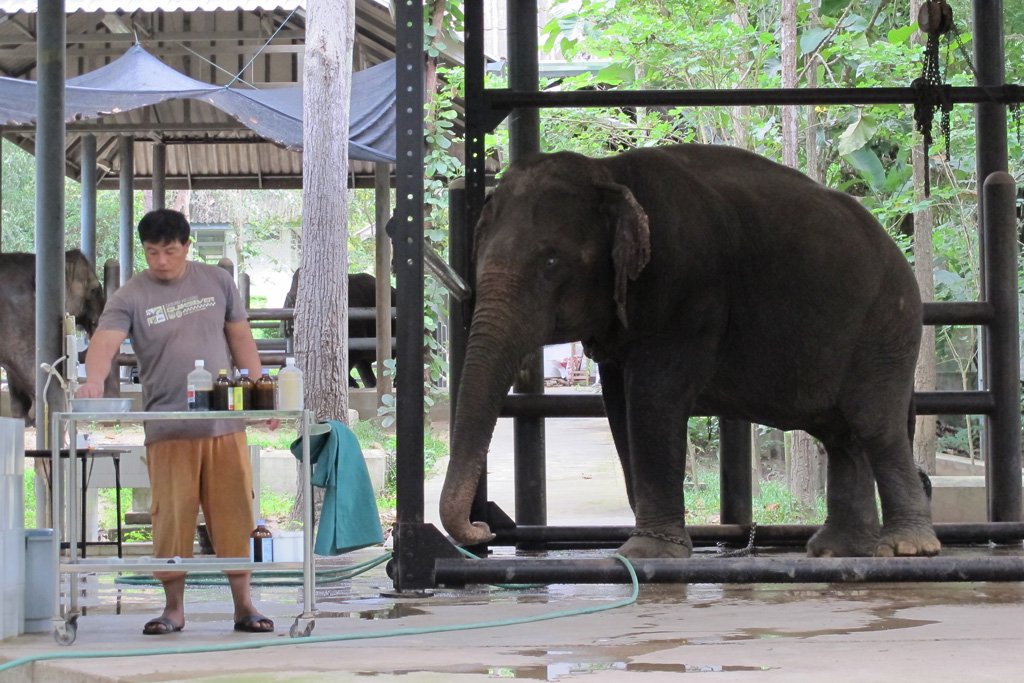 Lampang on route 1 going north is a bit chewed up with road works but after I turned onto the 1035 with little traffic is a pleasure to ride. I stopped at the orbitor's office for a loo break, answered all the usual questions about price, size, speed & where I come from but the crowd were all merry after a morning party & full of smiles.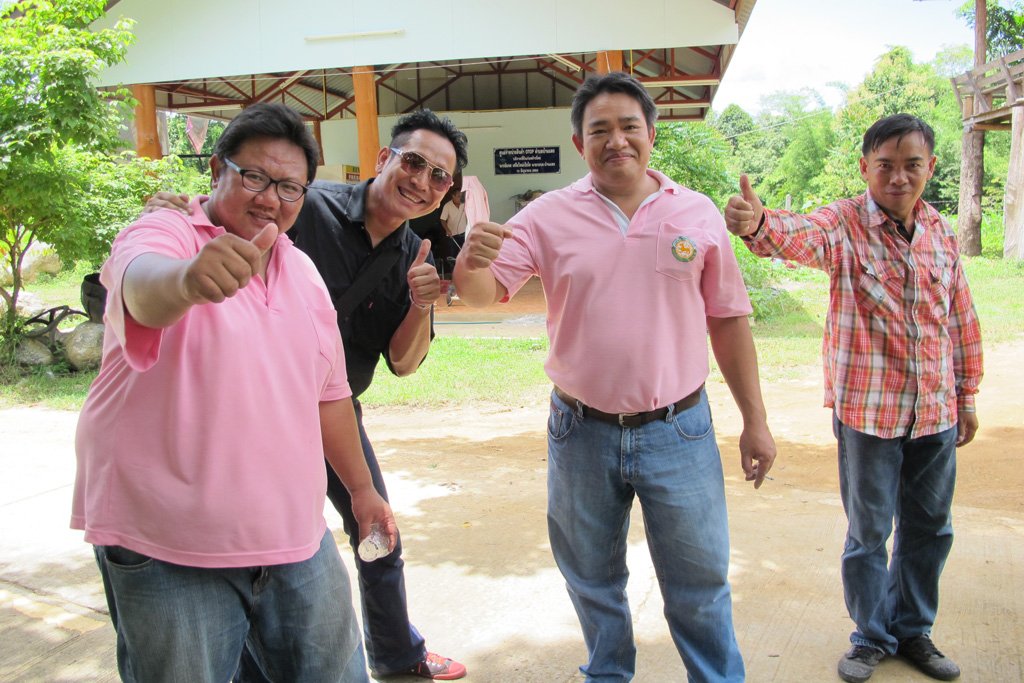 At Koi Lom Reservoir I checked the water level (a favourite of Colin's) grabbed a couple of pics and then put a GeoCache behind a rock for any caching addict to go & find!
I took lunch at a popular road side eatery (popular as there were 7 people in the cooking queue before me but it was well worth the wait)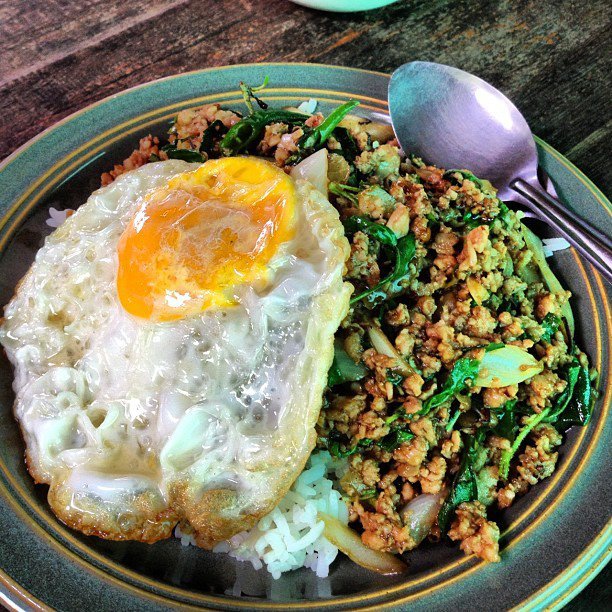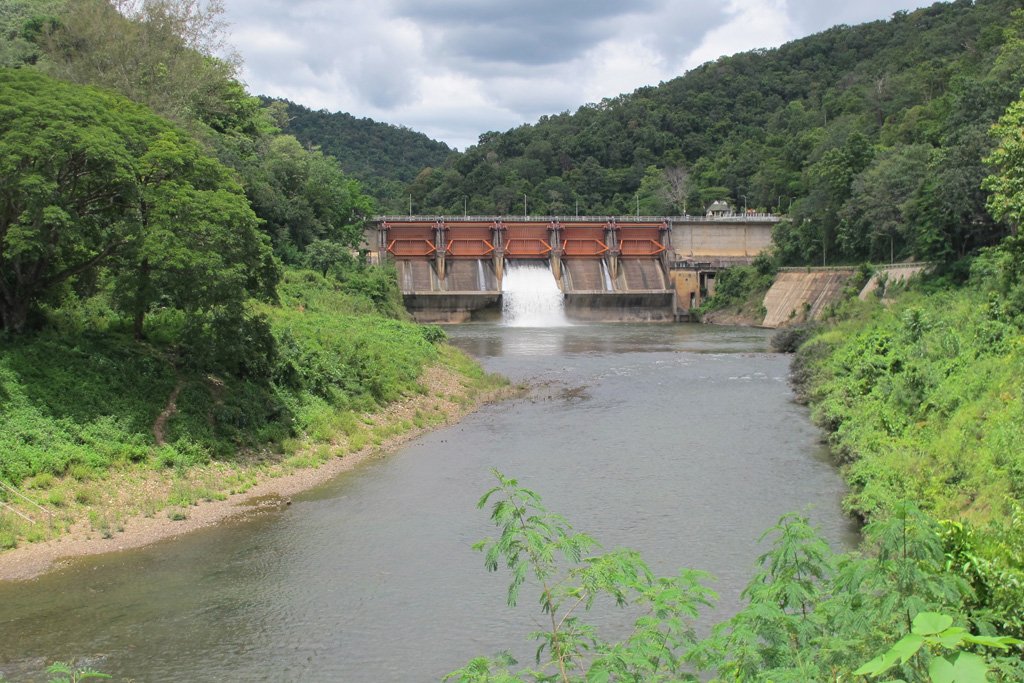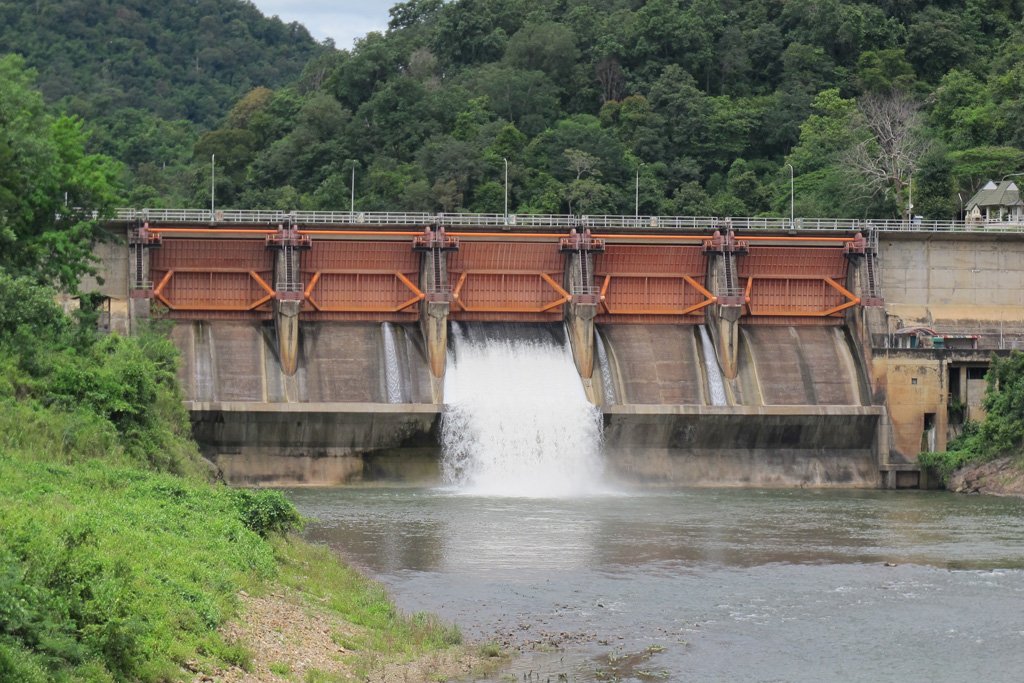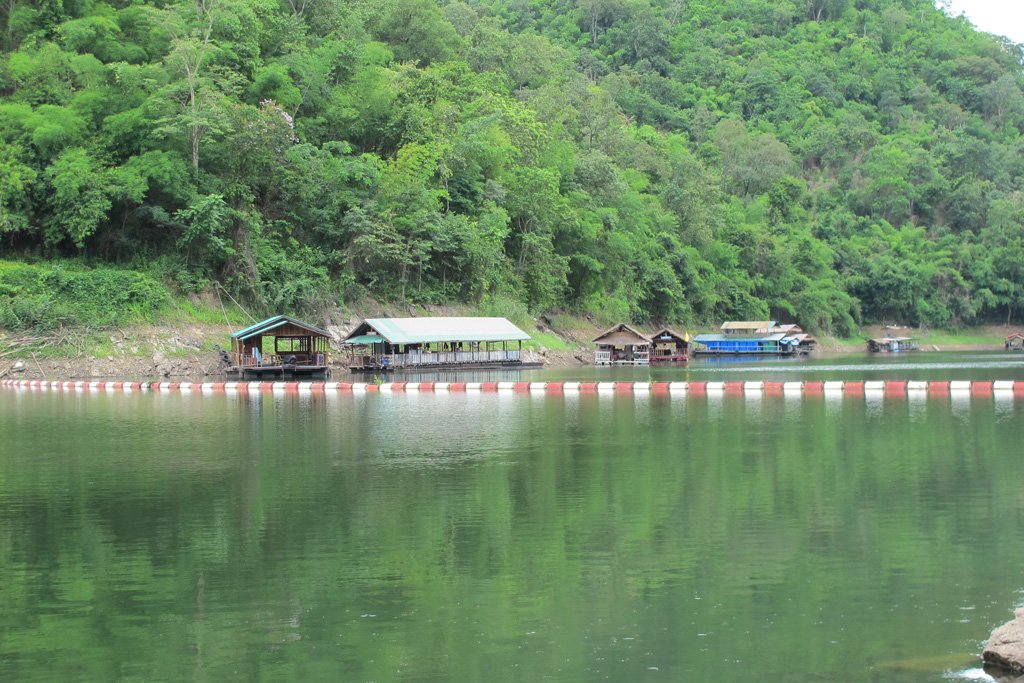 Then north on the 1035 again and oh dear what a complete mess. For about 6 km there is a stretch of loose gravel, to make it worse, there are no signs of anyone actually working on it!
The rest of the 1035 is as good, if not better than the lower part. The bends & fast stretches just keep coming. There was rain in the distance but none came my way. At Wang Nuea I refuelled, cooled off with something from the freezer and headed towards Mae Kachan on the 120.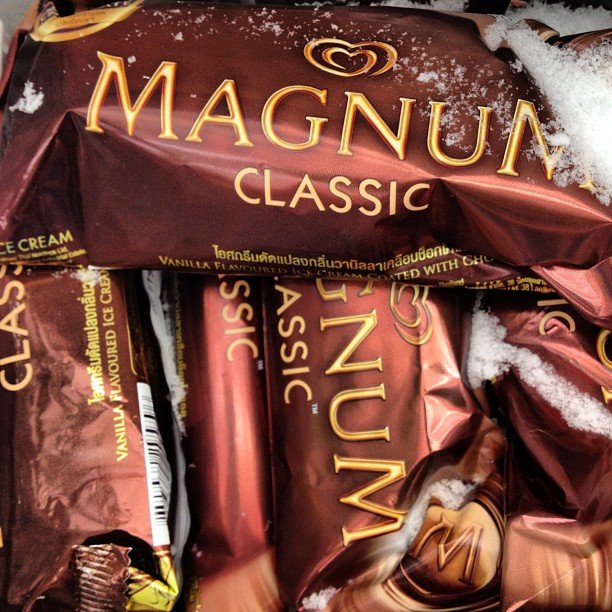 Along the way I stopped at the massive temple complex on the right side overlooking the valley. This temple is called Wiang Kalong N19.20423 E99.54047 with extensive development going on at the rear with a large building in the centre of a wide open space surrounded by loads of kuti's.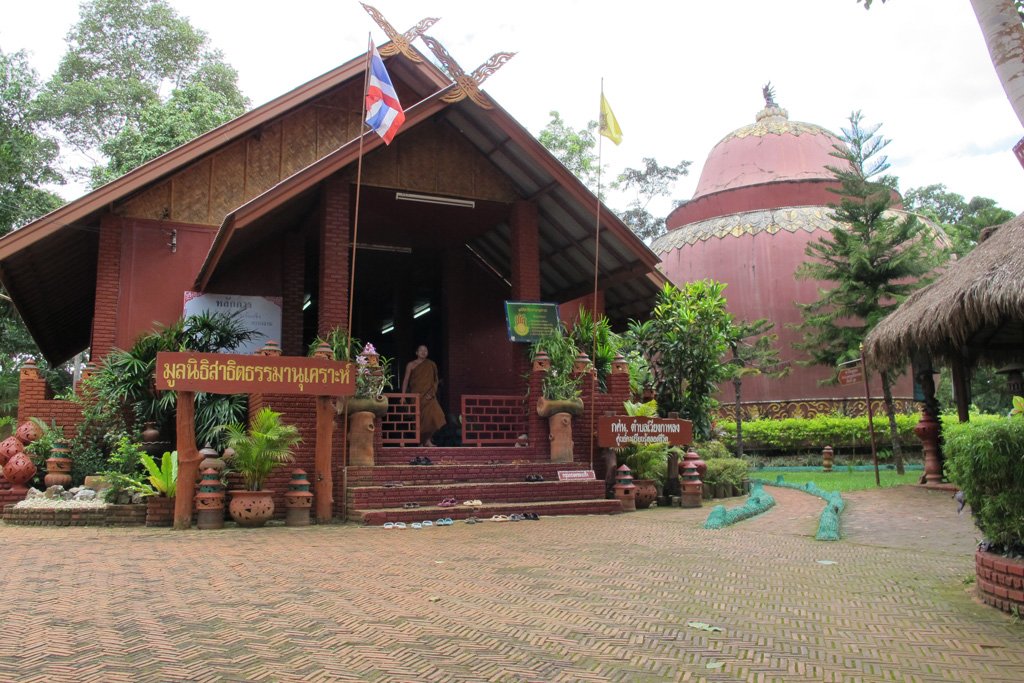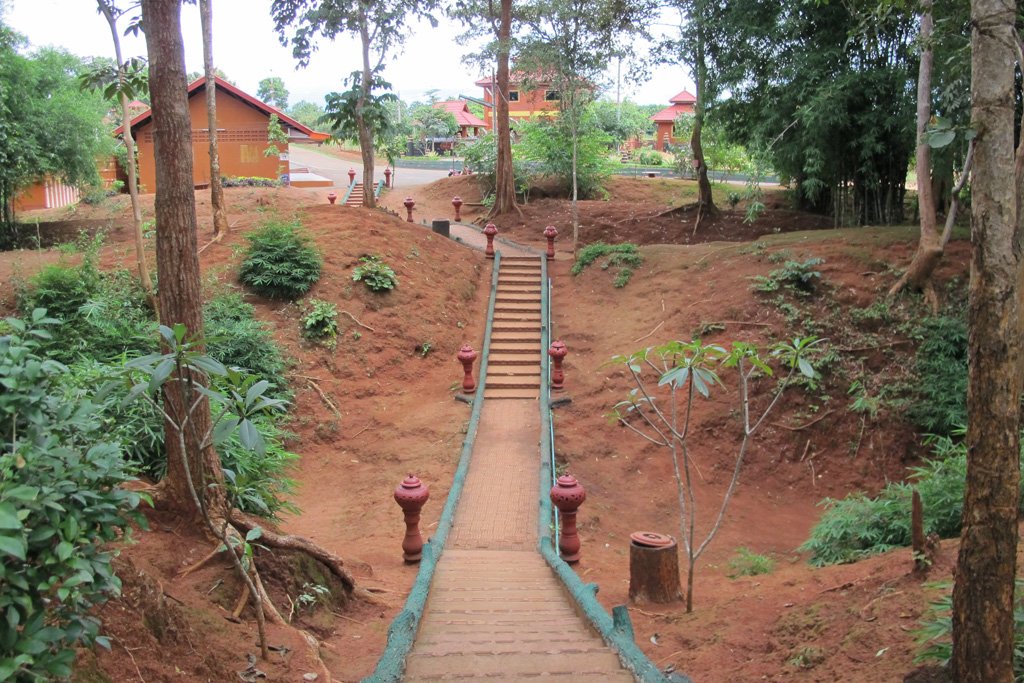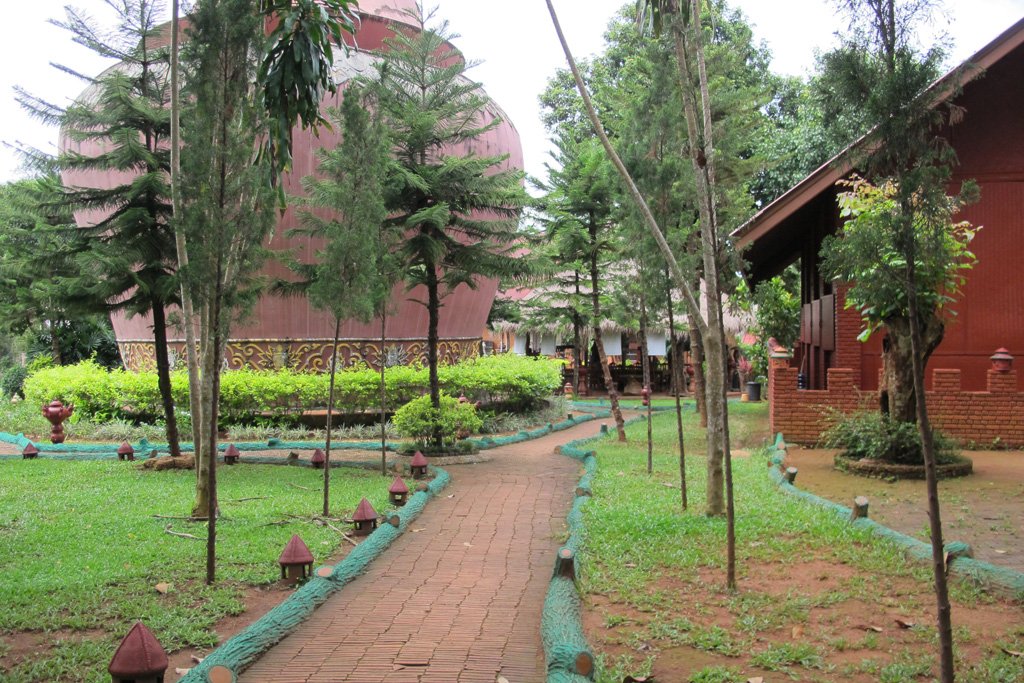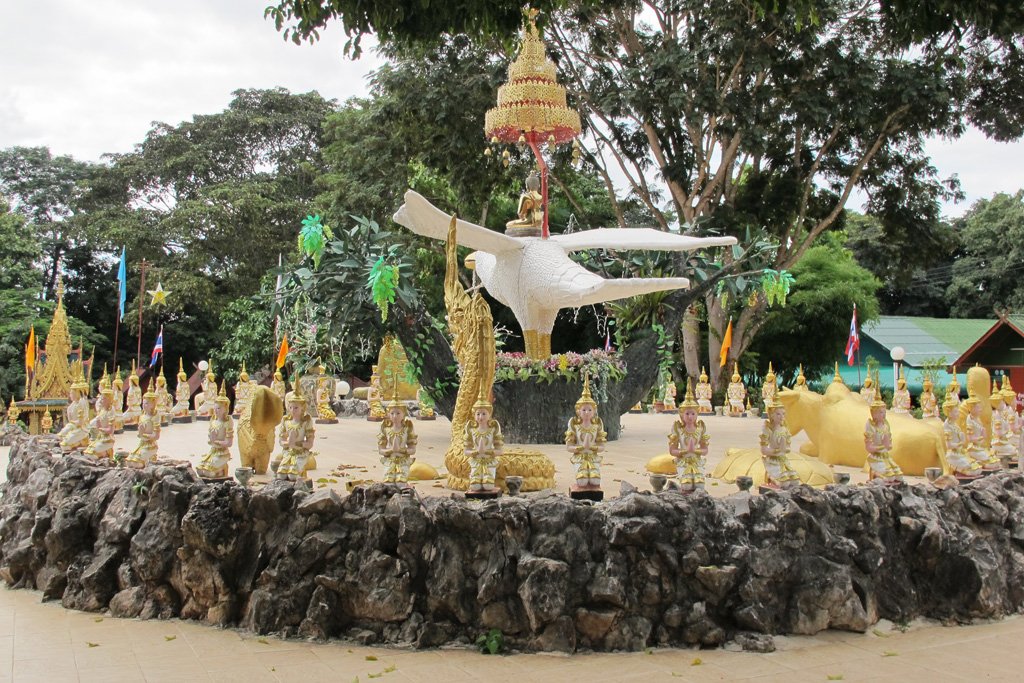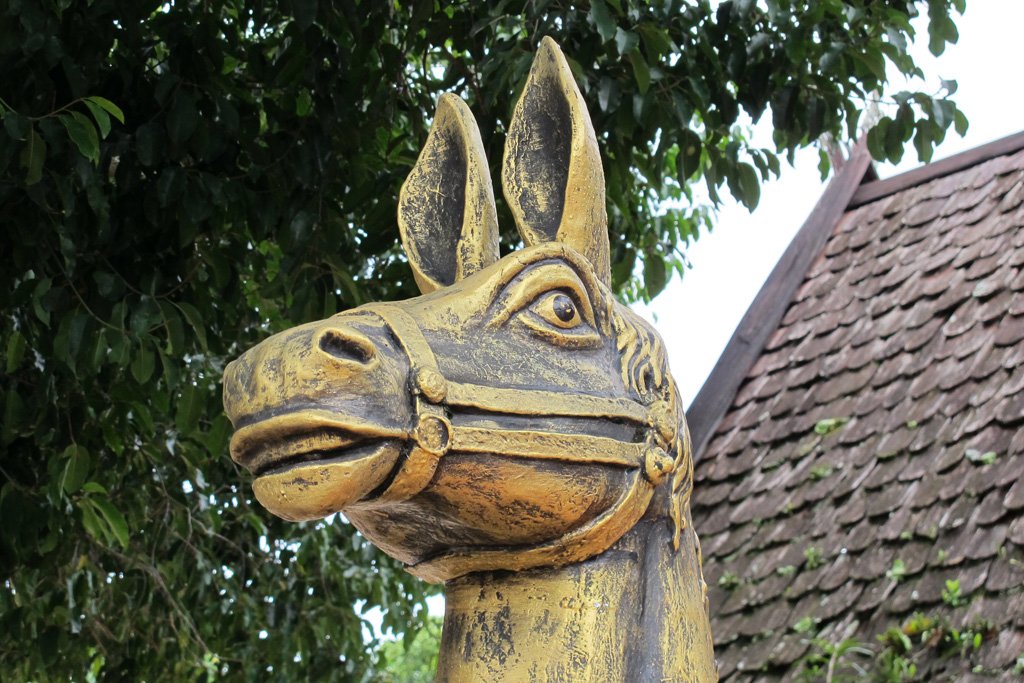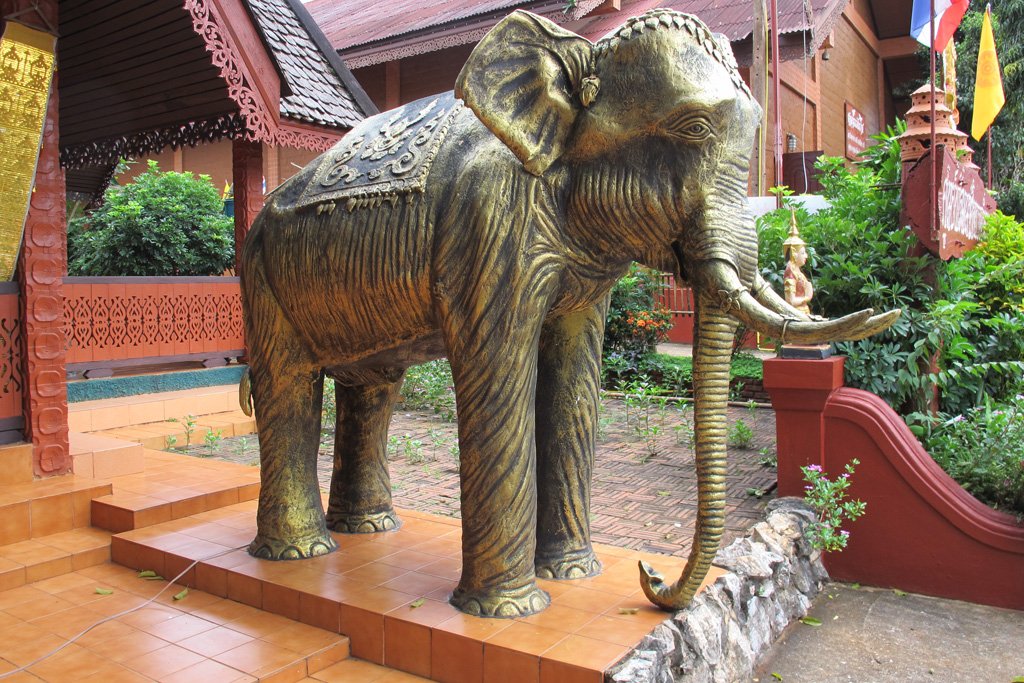 The model landscape / plan shows the layout of the place that is being added to the rear.
This I believe represents the entire hill side - more for my next trip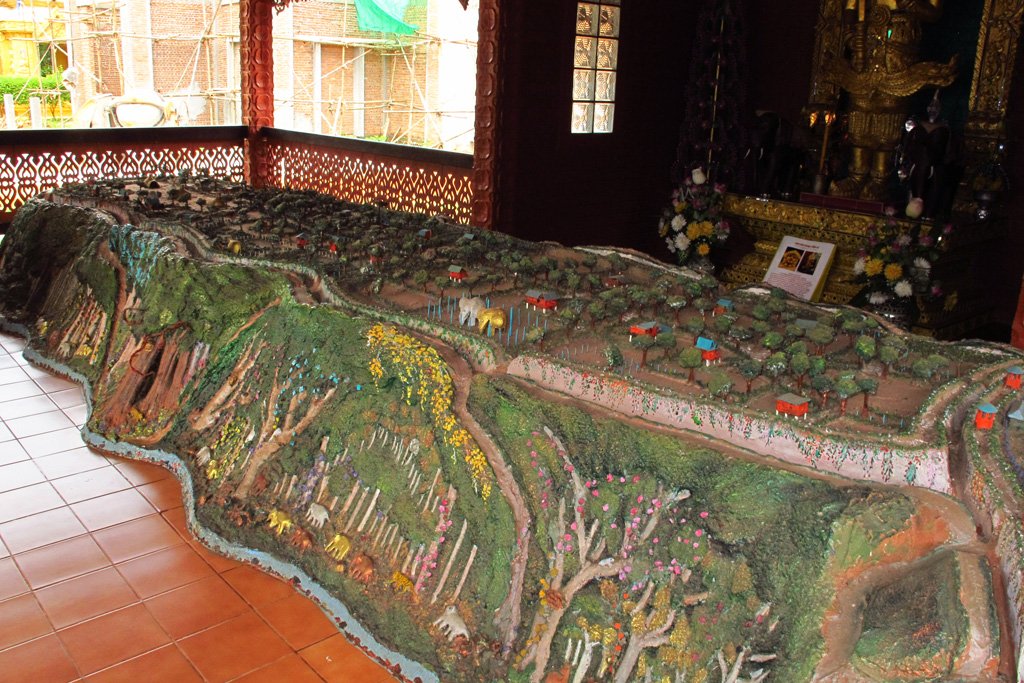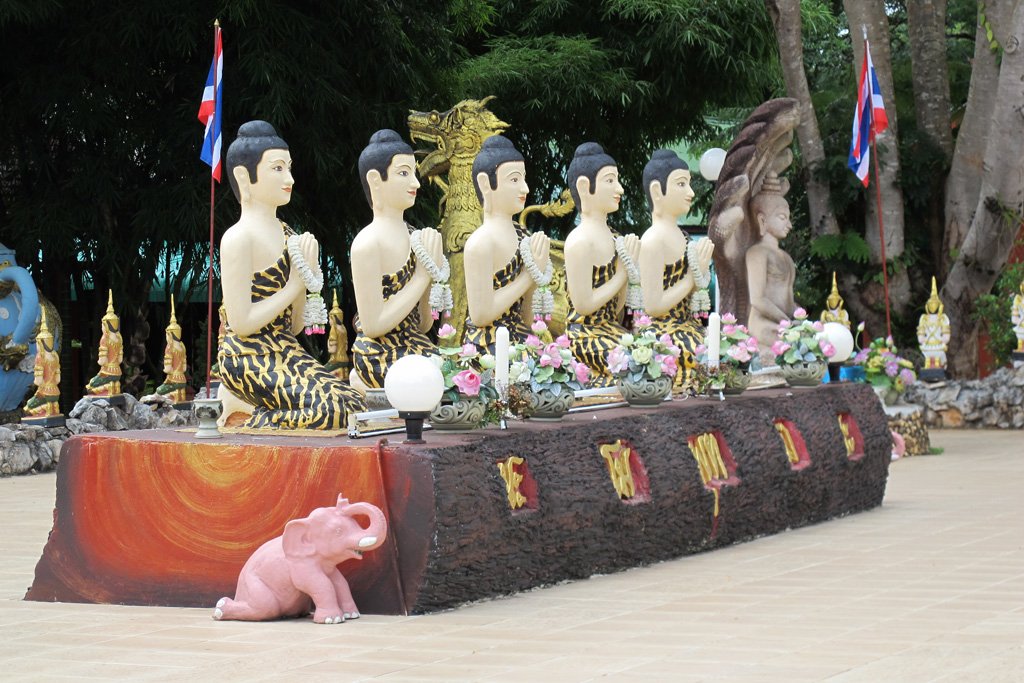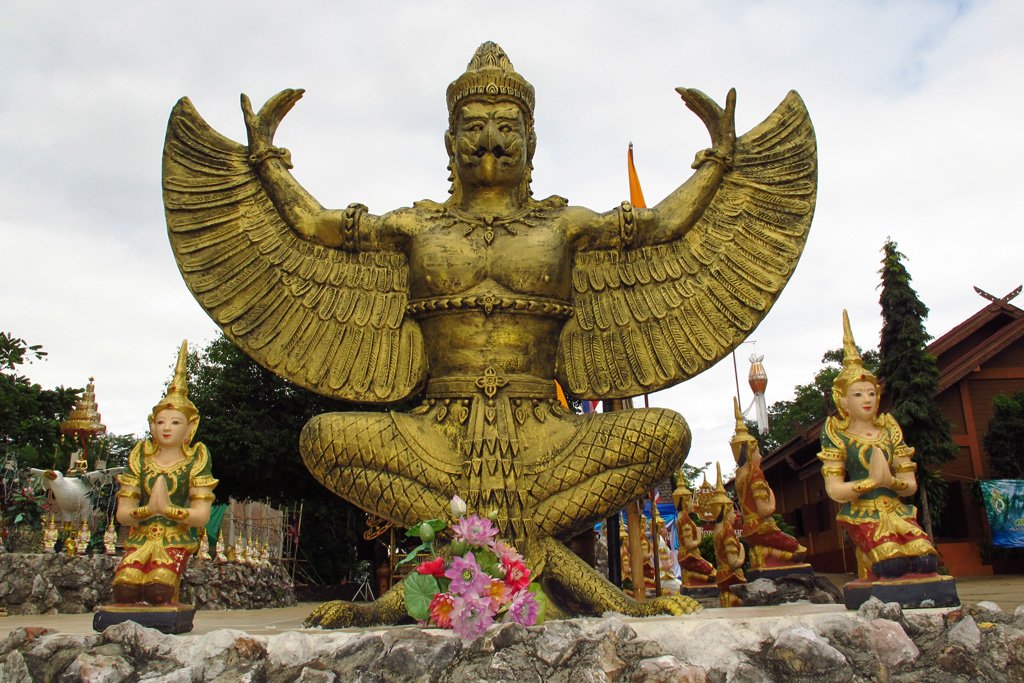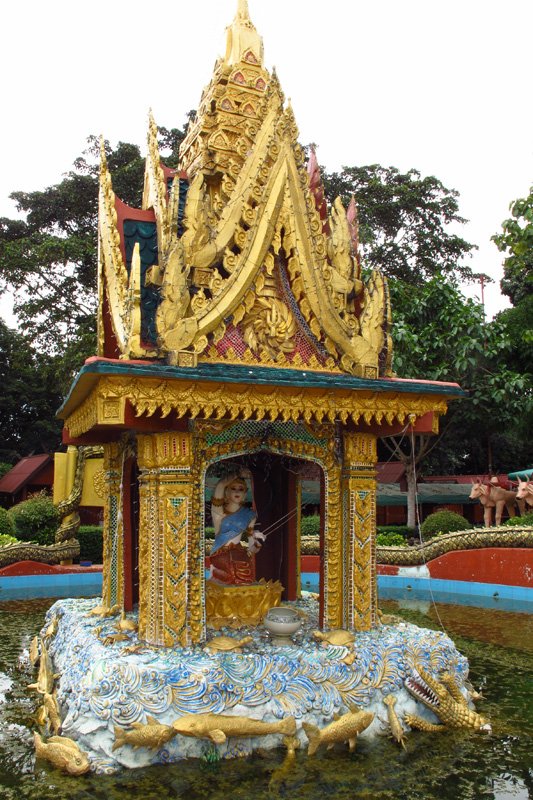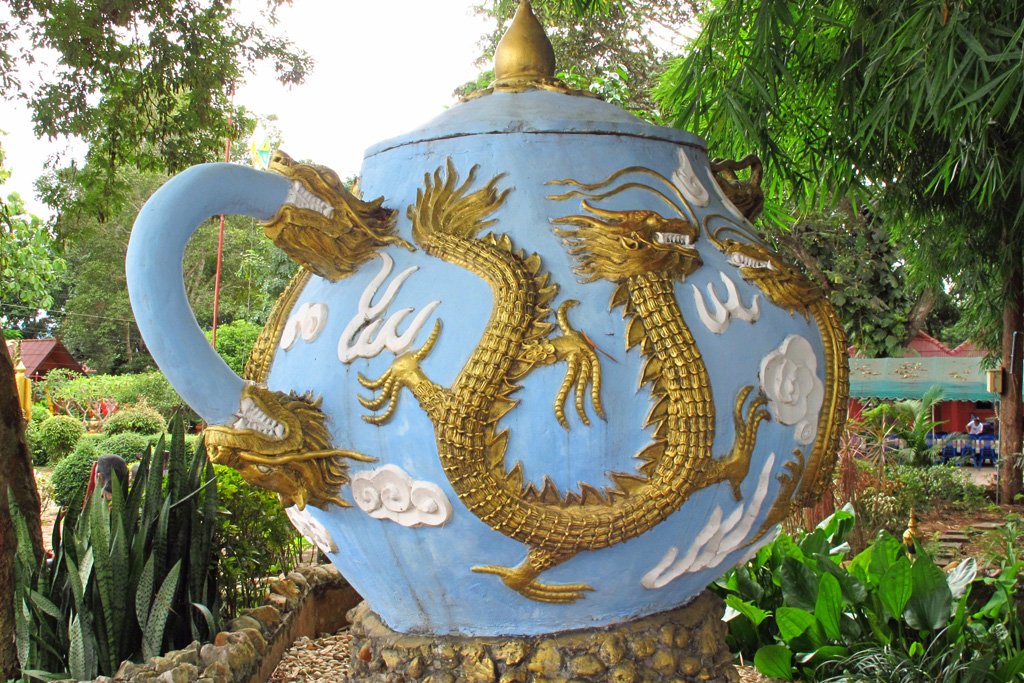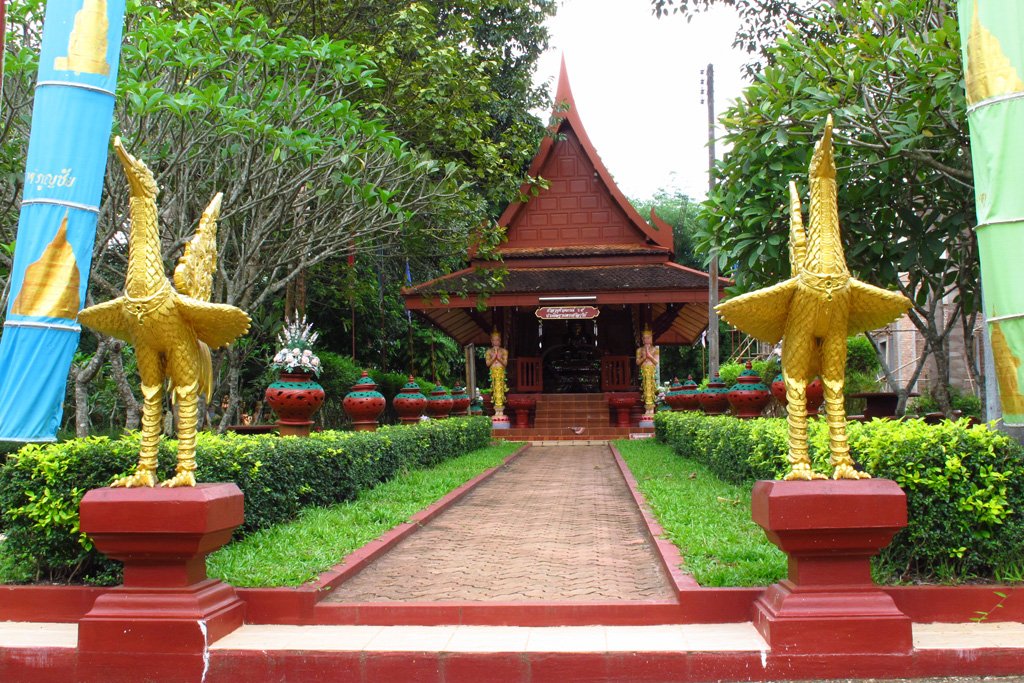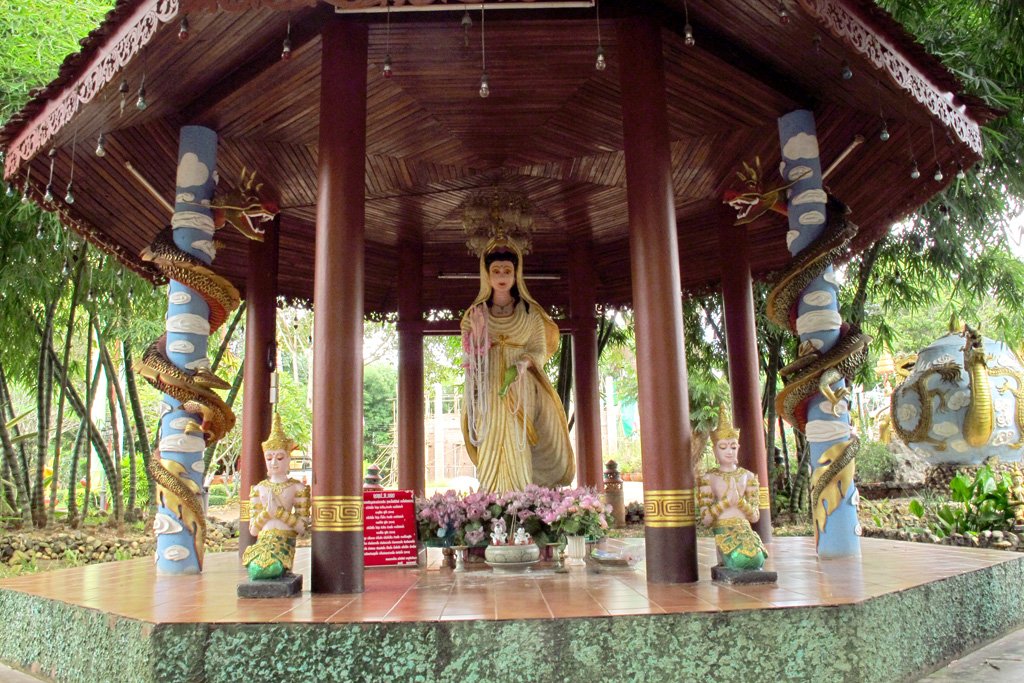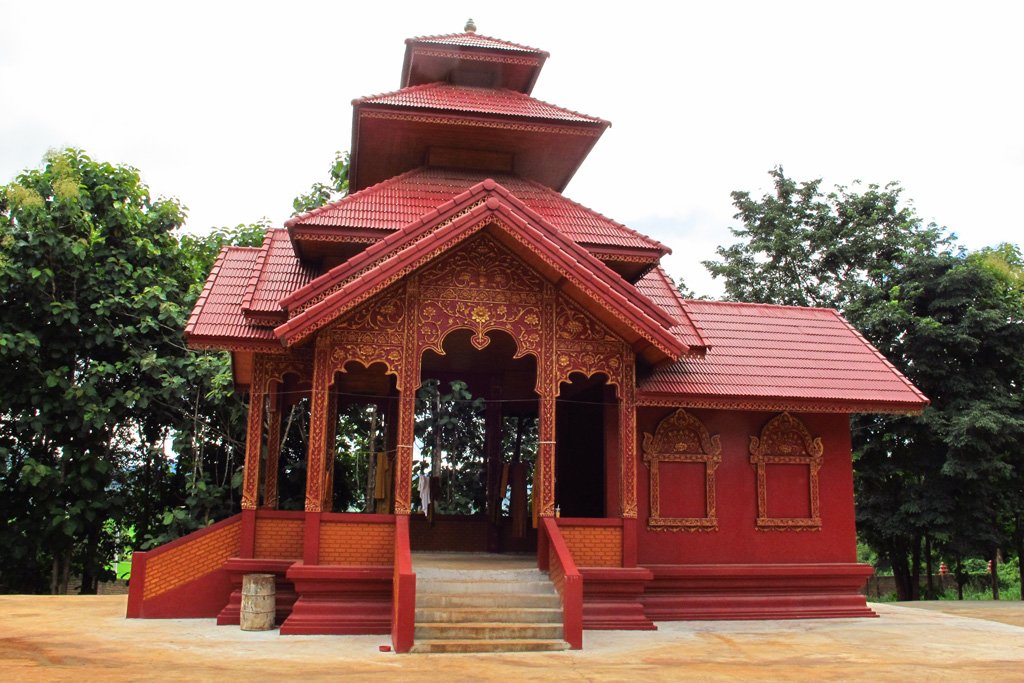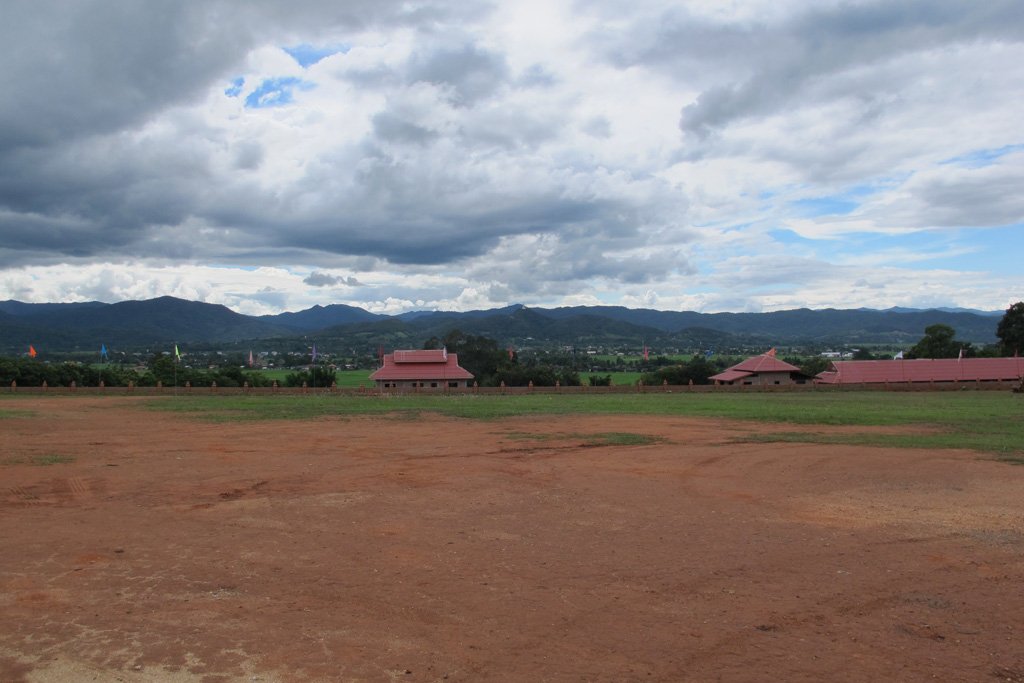 After a walk around the amazing structures at this temple, I headed for Coffee View on the 118 for a coffee & bun & today the special was a cinnamon pastry.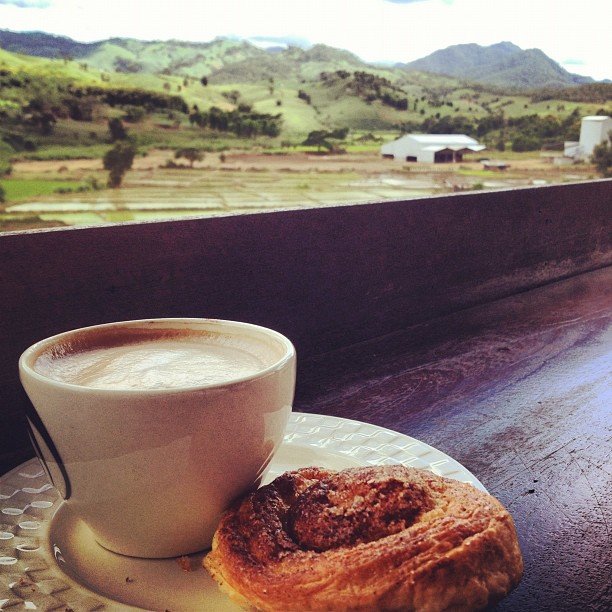 Stuffed & very happy with a great days ride.
Ally