So, I picked up an old KDX a while back as numerous people suggested them as a great trail bike.
I found this banger in Lampang... and a banger it was.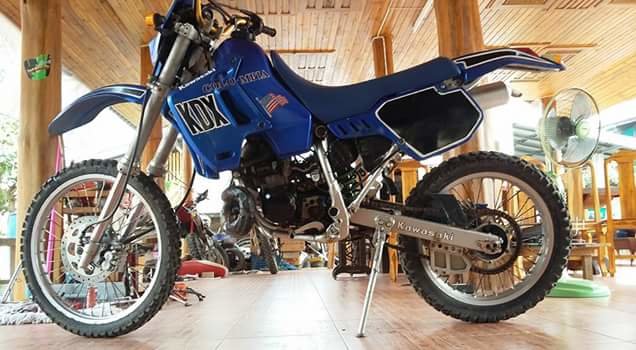 I had the engine rebuilt and modified the bike a little.
New piston, conrod, cylinder sleeve, reed valve, bearings, seals etc.
It's actually running a DT200 piston and we removed the KIPS valve system in favour of fixed valves. I was skeptical about this at first as I've ridden 2strokes with bust RC-Valves before and they were terrible. But, alas, it runs REALLY well, with a smooth power delivery across the entire range. Not sure how that's possible with no valve controller, witchcraft?
Here it is once finished.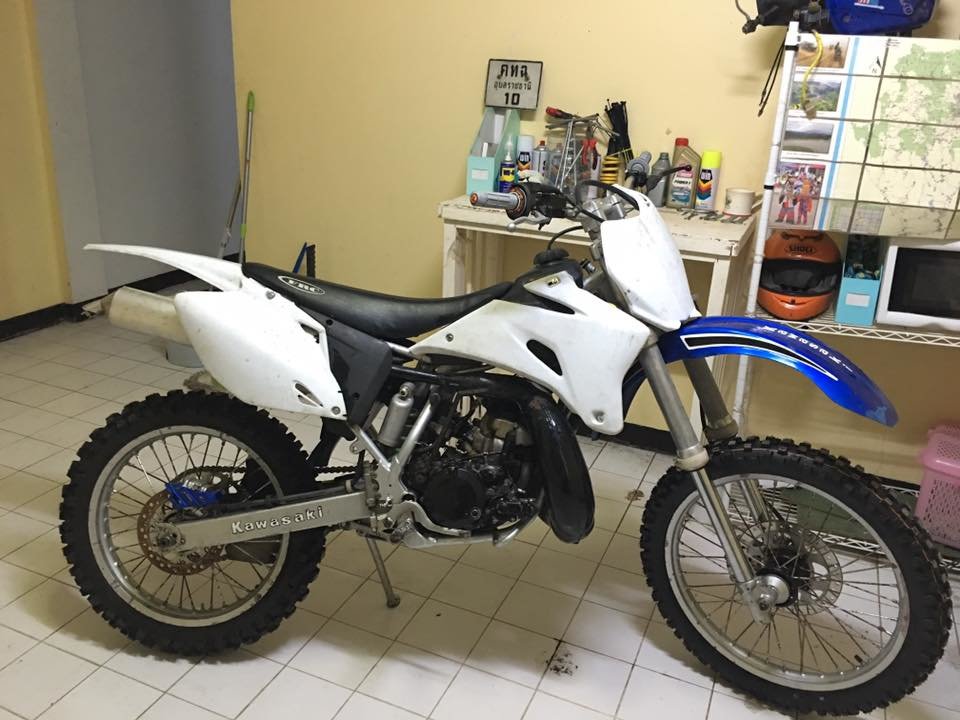 Notice the ride-asia map hanging behind!
It was time to take it out and see how well it performed.
VIDEO
Bit of a mix match of three trails. One to the top of Doi Mon Anket (spelling?), another on some rediculous hill climbs not too far from LMS and the other the rocky trail that starts from the 1269 and finishes up at Suthep Village.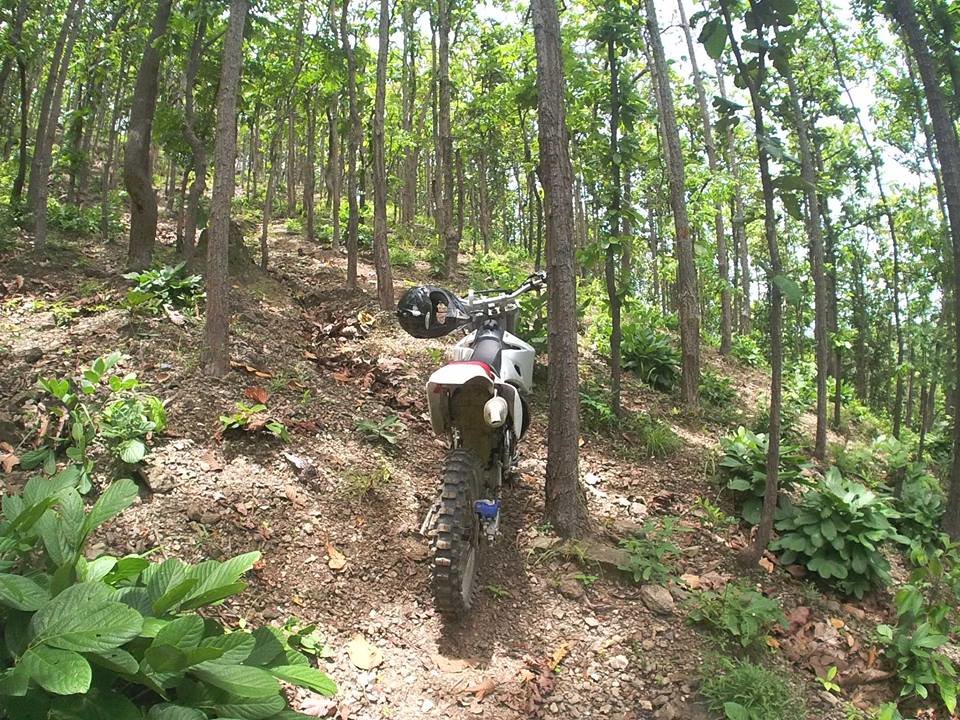 It was pretty steep.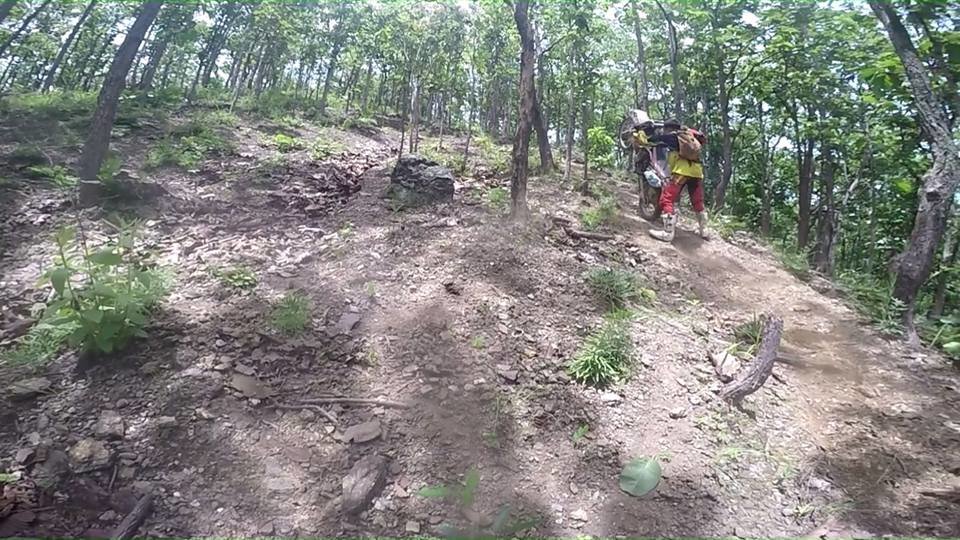 ---------------------------
Next ride was exploring some woodland close to the Mae Jo Motocross track.
VIDEO:
Again, pretty steep hills and we were just cutting through the forest and not following a trail.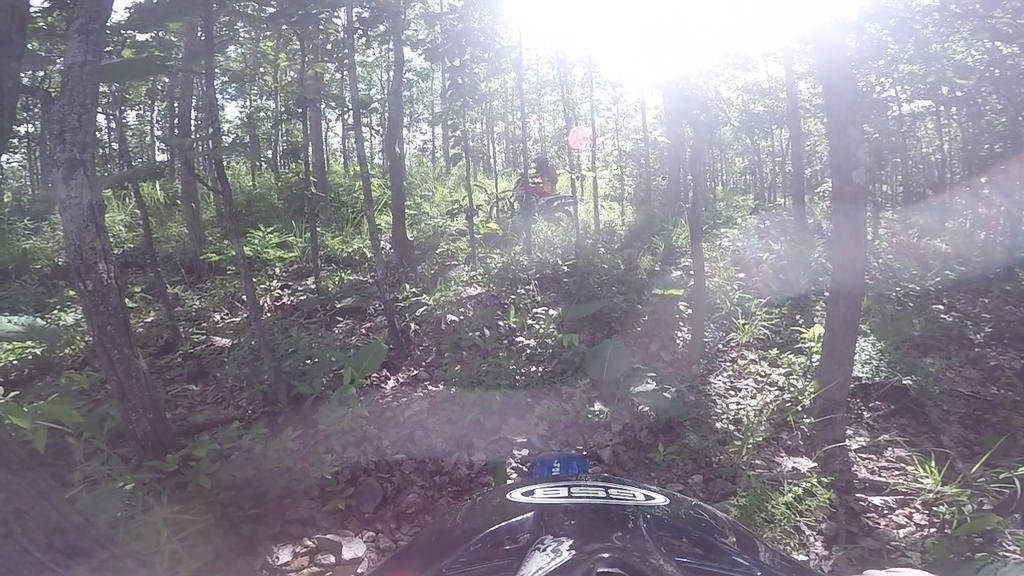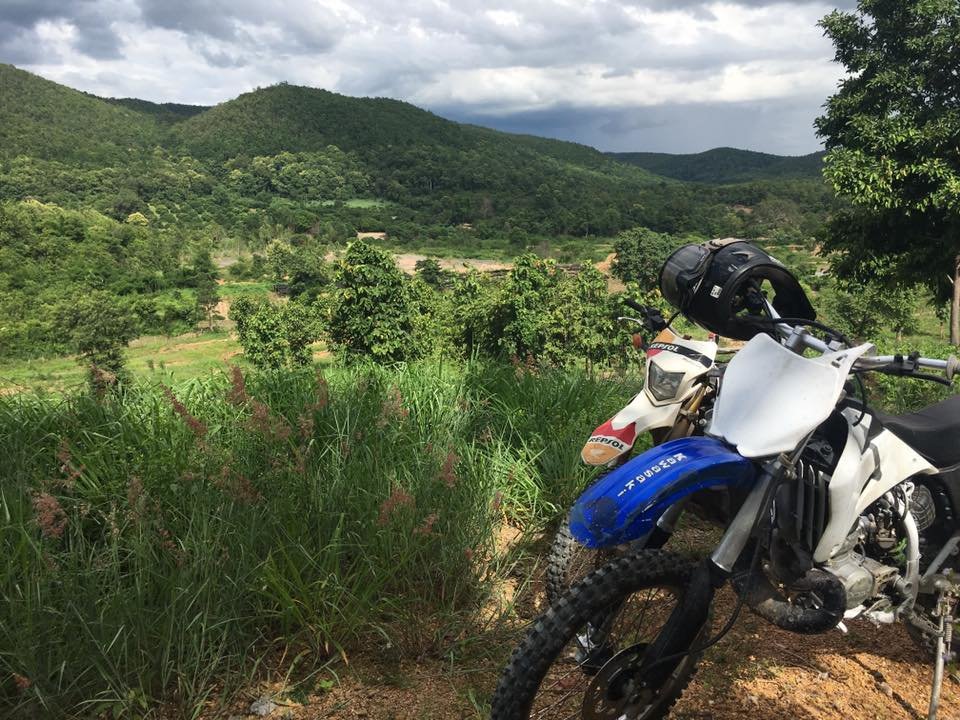 ------------------------------------
VIDEO:
One of my friends wanted to come riding with us. He had never been on a motorcycle before so we gave him a bit of a crash course around Big C and a little bit of road riding. He was keen to see some dirt and picked it up incredibly fast so we headed out.
With only about 3hours of riding under his belt, we decided to do what we call 'the water trail' (Ob Khan) as it's probably the easiest trail we know of. We showed him a video from last year and he was well up for it.
He was riding my CRF as it's now collecting dust since getting the KDX.
Turns out, the 'WATER' trail isn't a great idea during the rainy season, duh.
What was usually 6inches of water, was 2-3ft deep. Some areas were waist high.
At one point I was riding along in water about 2ft deep to then hit huge 5ft deep pool. the water flooded over the handlebars and I flooded the engine. Good times.
We met some Thai guys who warned us that it was impassable further up the trail and they had to turn back. We decided to carry on anyway and see how it was.
We completed the trail, but what normally takes us 20-30mins, took us 3hours. Was pretty crazy.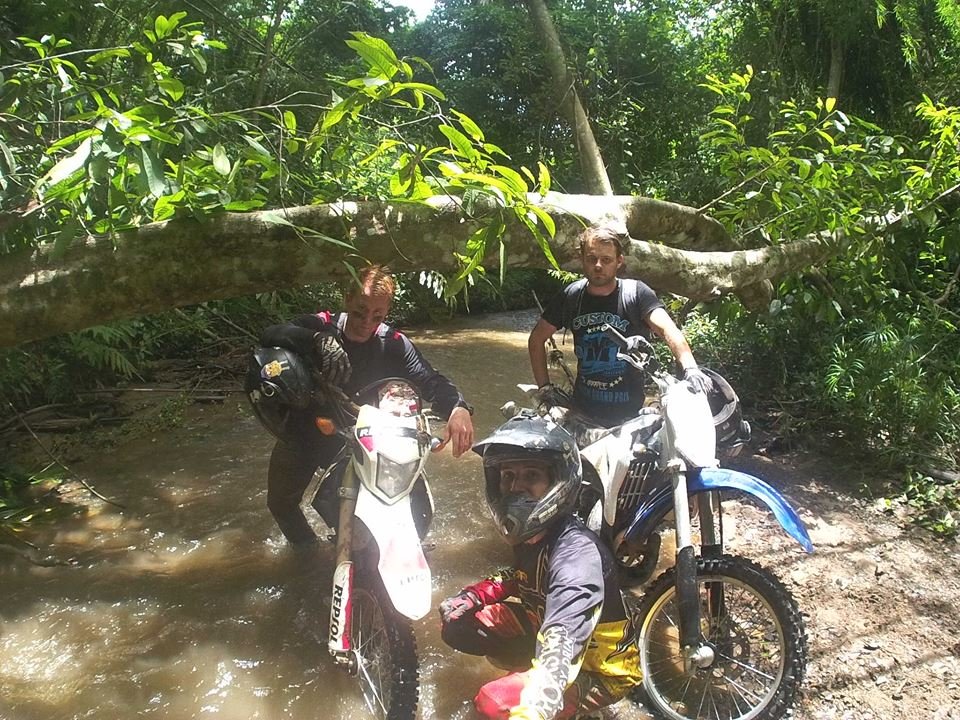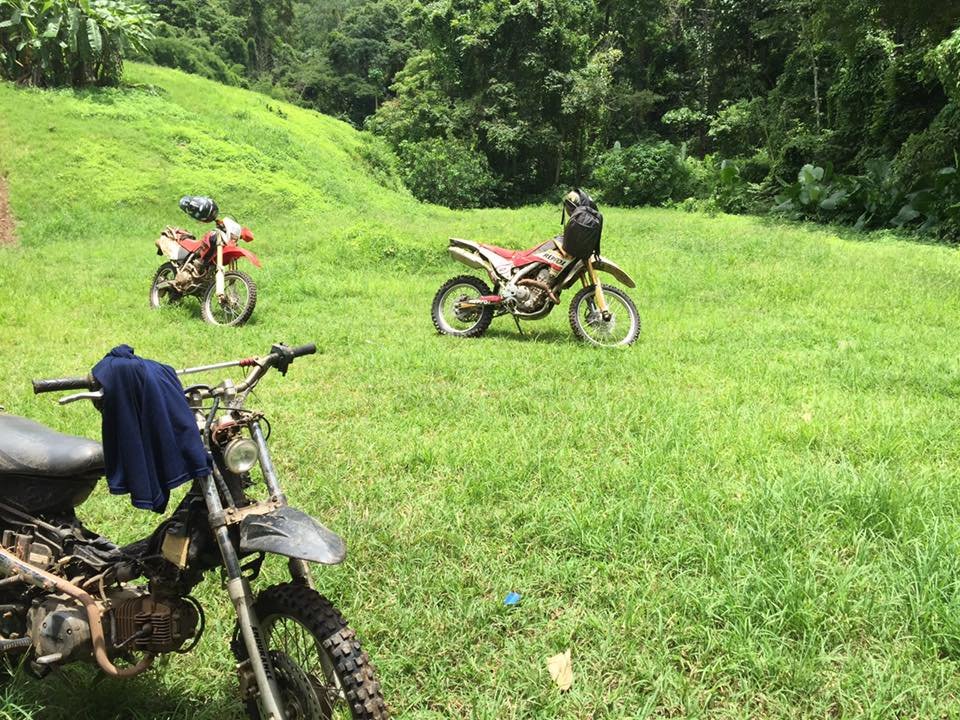 Playing around on some other trails close to Ob Khan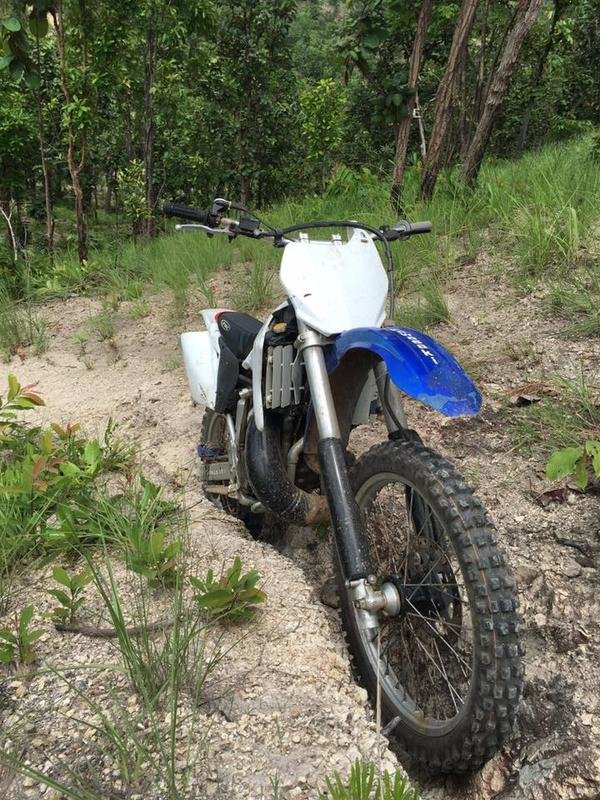 And at an abandoned driving range near my house.