Joined

Apr 2, 2012
Location
Bikes

ROYAL ENFIELD CLASSIC
Now that I have crawled out from my cave and invested in a GPS unit it was about time I went for a ride to test it and to learn how to use it.
It was also an opportunity to see some of the area around where I live.
So, a coffee at the kiosk at the back of Doi Saket Temple to start the ride.
(Nice little shop but no food)
Then past Bo San and onto 1147 where I found this quaint old dwelling.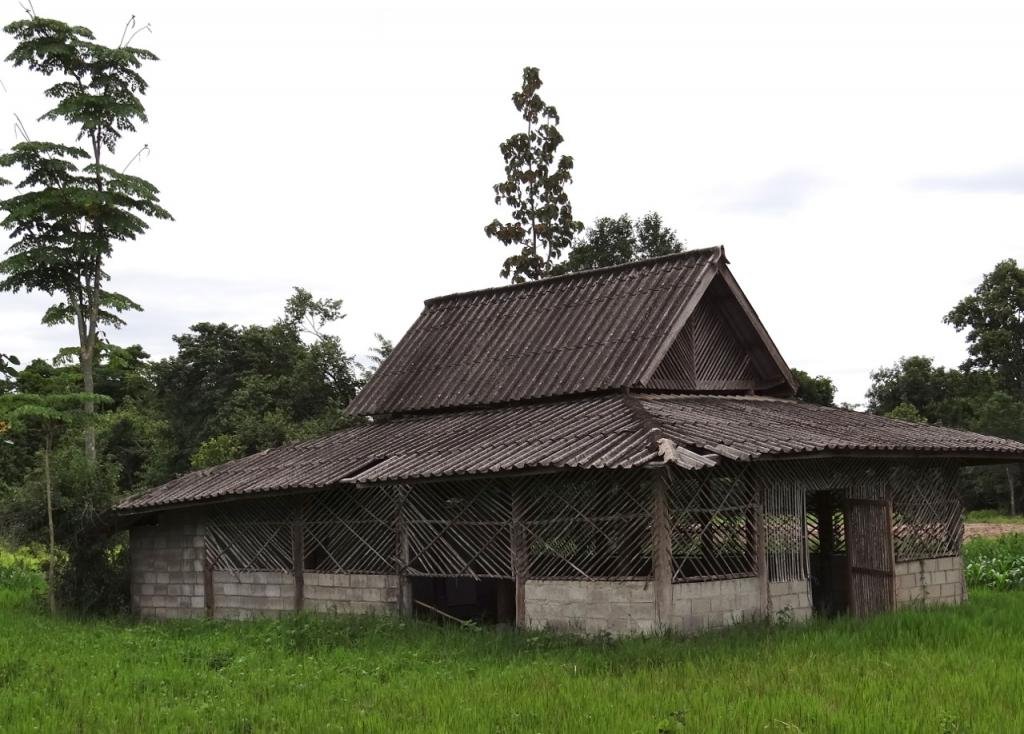 1147 is a nice, scenic ride.
I stopped beside a Lam Yai plantation ....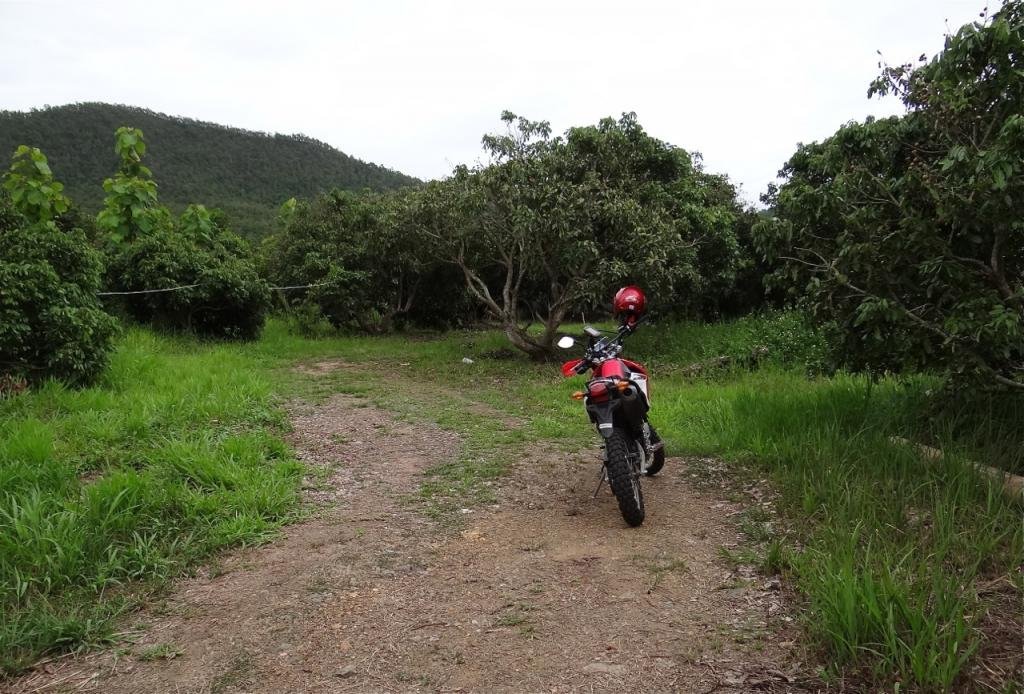 People (who weren't speaking Thai) were picking this prized fruit.
Note the electrified wire protecting the plantation.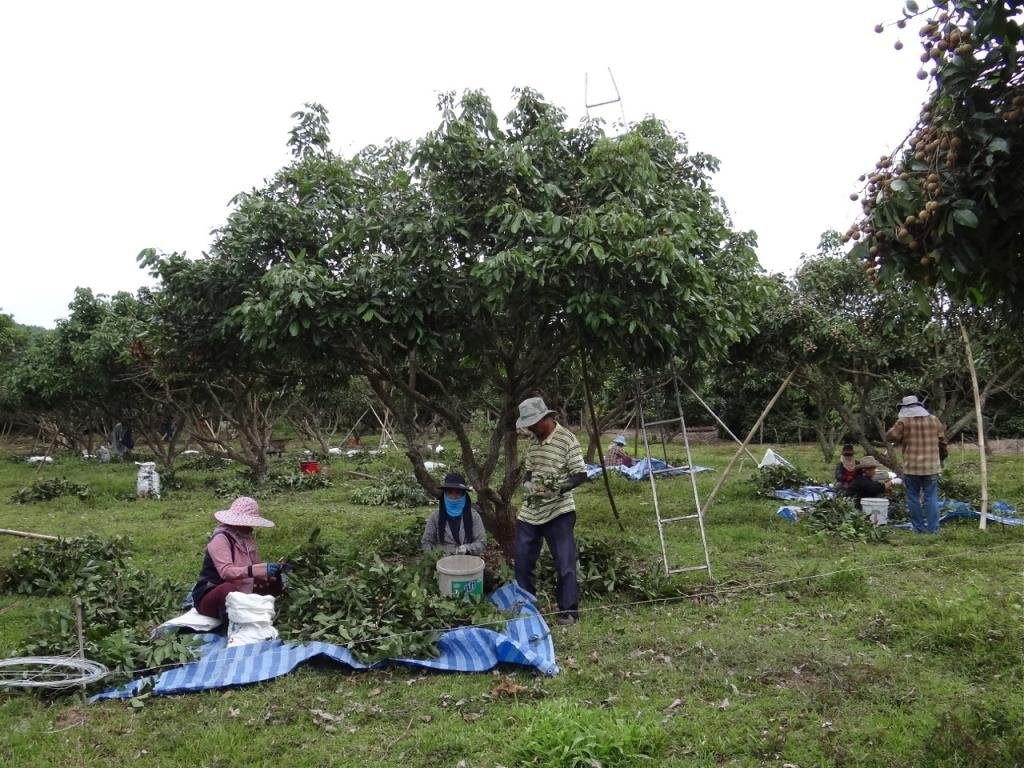 This good-hearted worker presented me with a bunch of Lam Yai (which I nibbled on throughout the ride).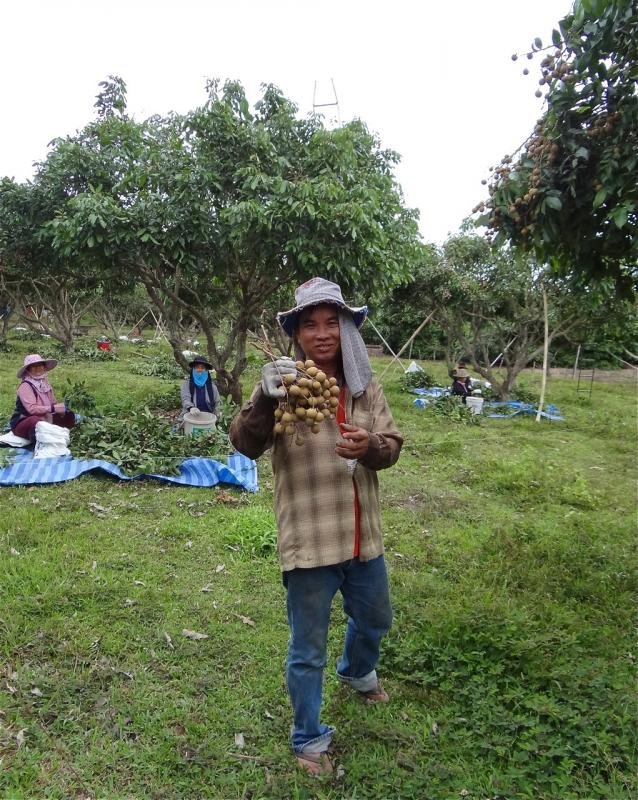 This is 1147, heading towards Ban Thi.
This grand monument (to Muen Dap Luan) and Spirit House was beside the road.
I felt that I was being observed here and sure enough ....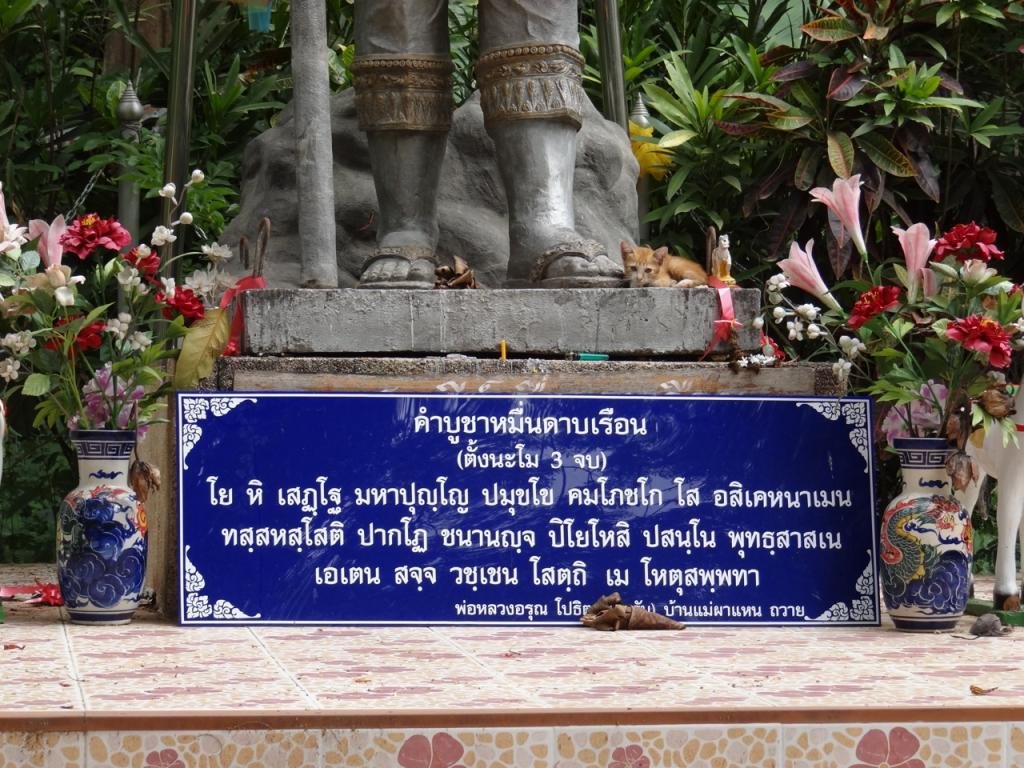 Then, confident that the Garmin would lead me home, I took random roads.
Wat Ban Houng in On Thi was nice.
The work on the doors impressed me.
Then a stop at this restaurant in Mae On for late lunch.
I'm always impressed when I see a hint of old Lanna hospitality; like this water vessel and ladle
for pass-by to refresh themselves.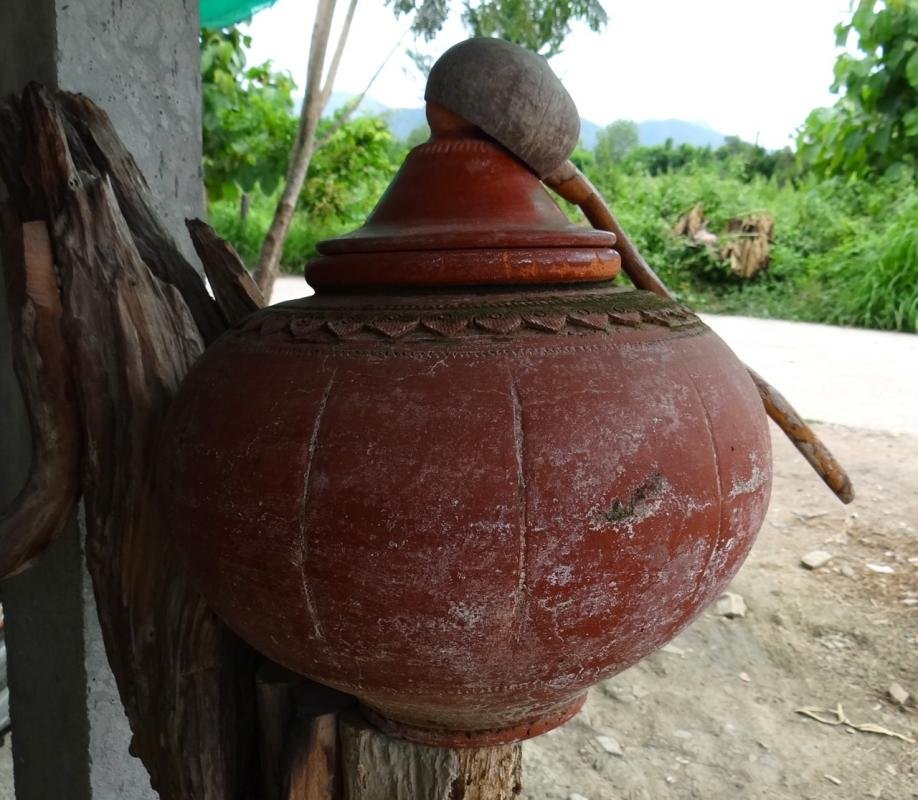 A nice little snack .....
... and fun chat with the owners; mother and daughter keep this place open 7 days a week from 6am to 10pm and live in the restaurant. Lovely couple.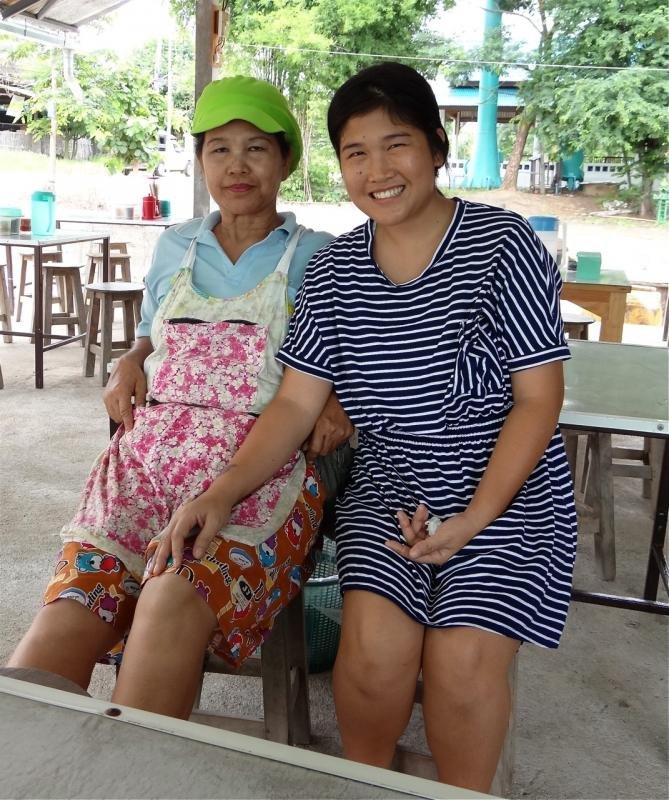 Refreshed, I set the GPS to 'home' and it guided me past this spectacular home near San Kampaeng Hot Springs ...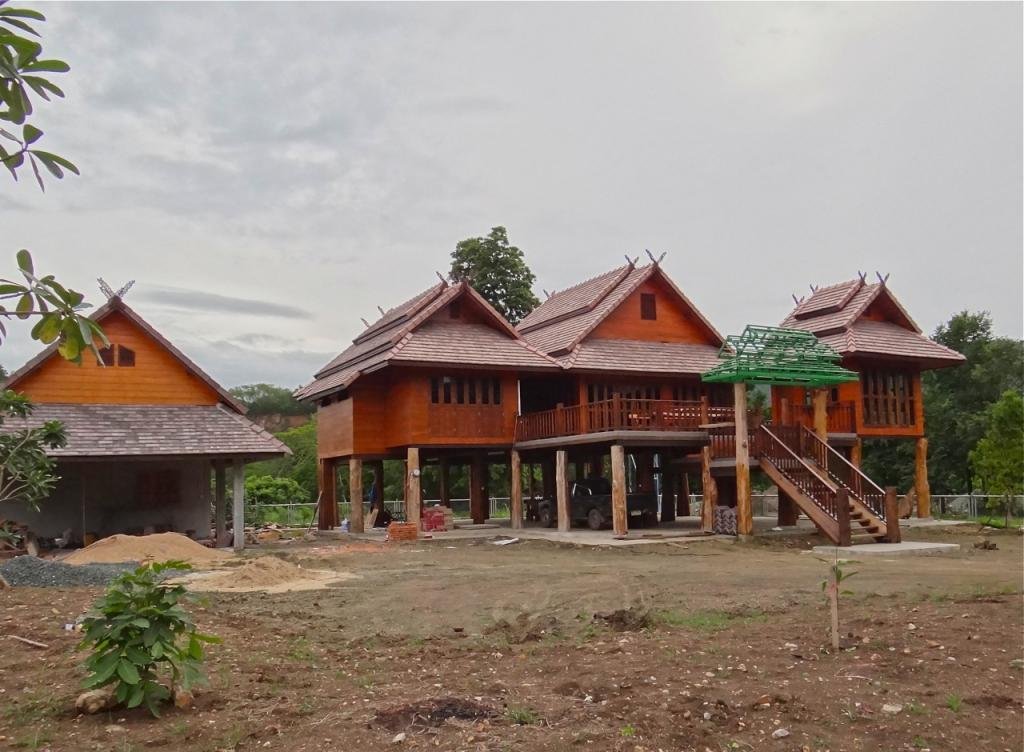 ... and the back way into the Tuesday market in Doi Saket, where dinner was purchased for 45 baht.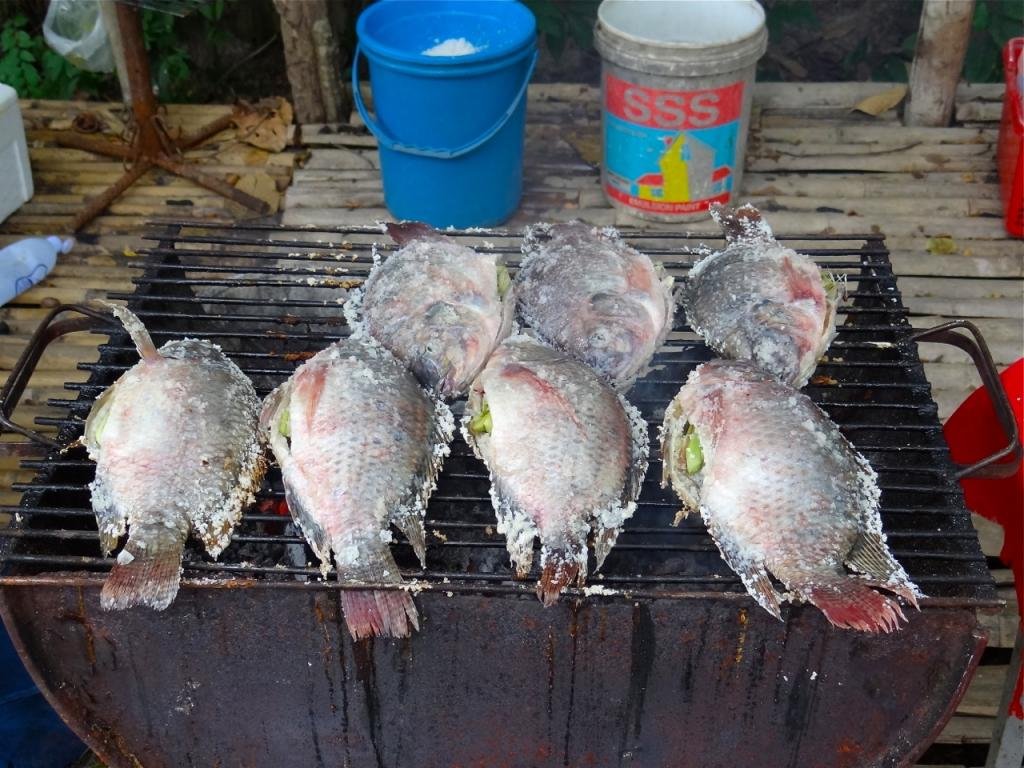 And, sure enough, the Montana directed me home (in light rain).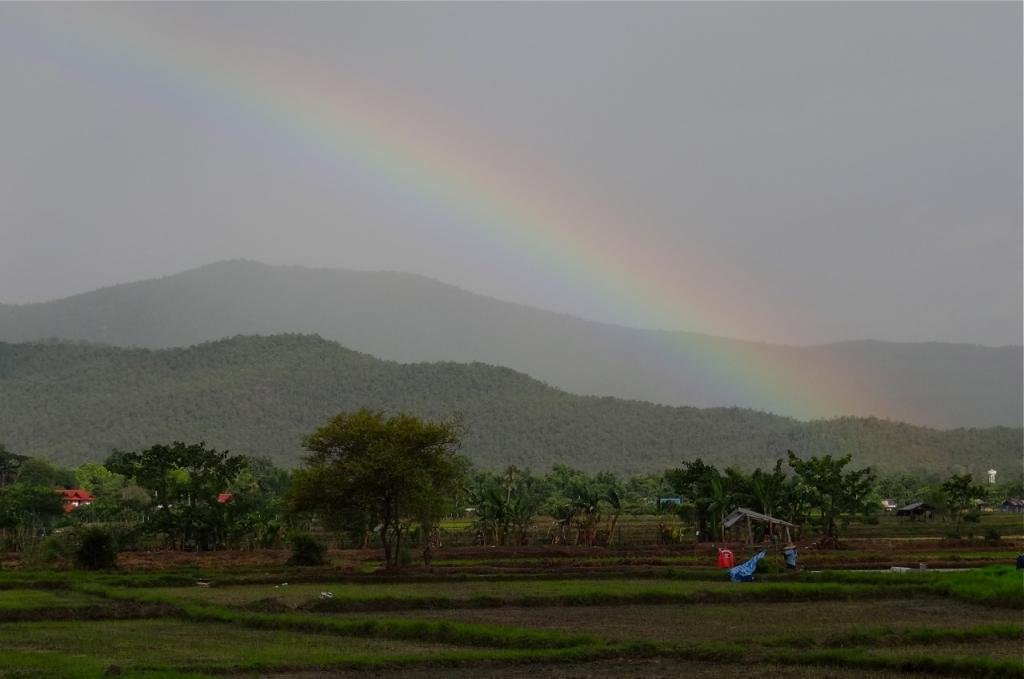 A nice little circuit.
Still have a lot to learn about GPSing though, but this was a start.
And the CRF returned 37 km/litre today.
This is 1147, heading towards Ban Thi.
Ally and Auke.
Wrong!
It's actually the delightful 5127.
Not the Montana's fault but mine.
And that's where the monument is too Auke.
Last edited: