Joined

Apr 2, 2012
Location
Bikes

Honda Rebel 500
I was at 'Oldies' last night and noticed they have some fine bikes there.
This magnificent (I heard it running) BMW R50 is actually for sale.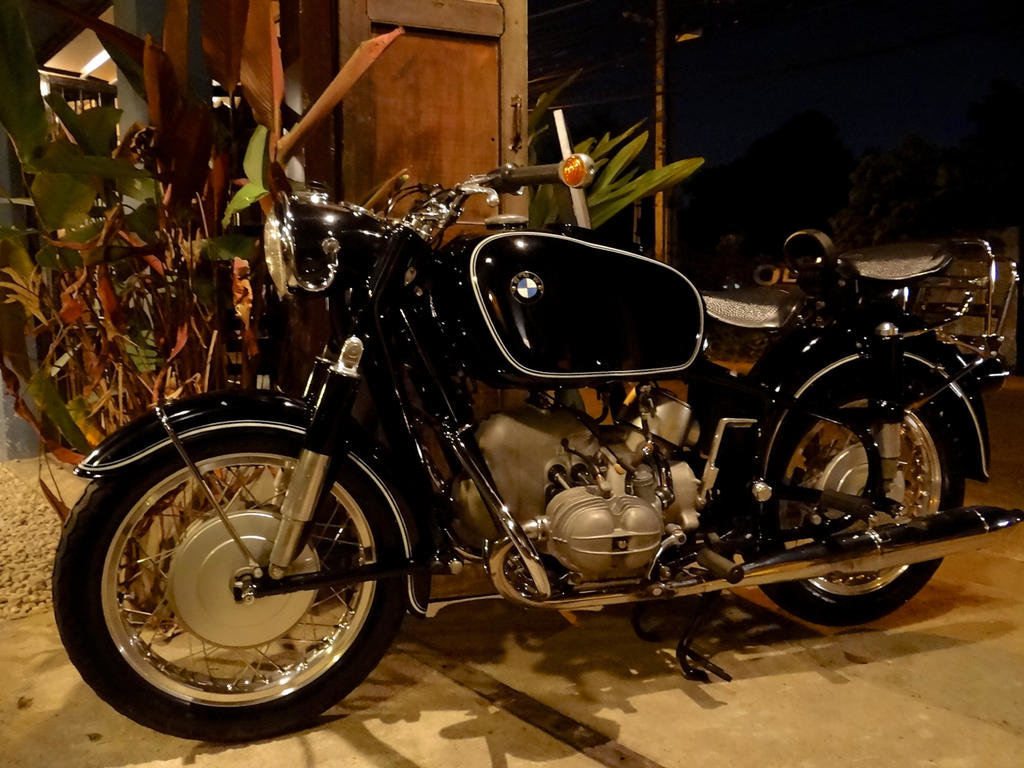 I was told it's a 1968 model and it's only done 4,976 miles.
A guy named 'Boy' owns it and he's at 'Oldies' between 10am and 8pm.
He's also the owner of the Vespa shop just down from 'Oldies'.
Also there is a 1952 Norton Model 7 ...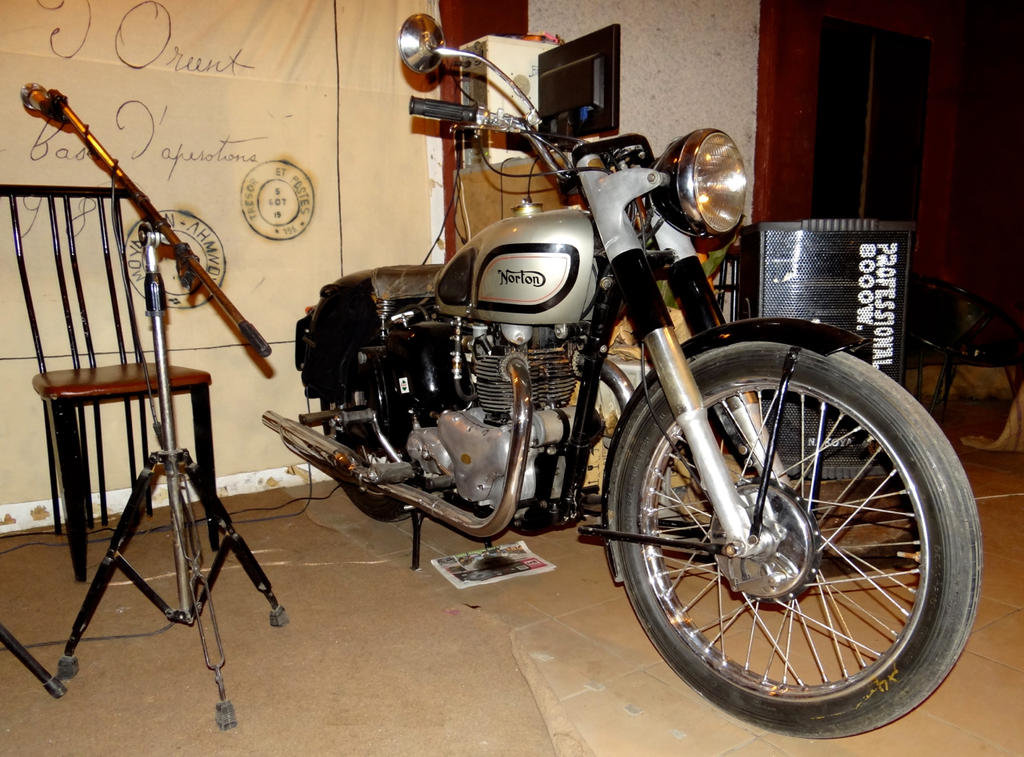 ... and a 1937 Triumph Speed Twin.
They have a 1960 BSA B40R 'Scrambler' which wasn't possible to photograph last night, so I'll go in a get a photo of it today and put here tonight.
In fact I'll re-photograph all of the bikes in daylight.
'Boy' imports bikes mainly from Japan.
He will soon be taking delivery of a Vincent (not Black Shadow!).
And a Velocette.
And a MV Agusta.
'Oldies' is on Charoenrat Road, just down from Rimping Condo at
N 18.79710
E 99.00225