Joined

Jul 1, 2012
Location
Bikes

Honda CRM-AR 250, Honda CRF 250-L, Suzuki V Strom XT 650 Honda XR250 Baja BMW F650GS
After a relaxing evening in Khua as a storm passed overhead, it was time for the journey north on the dirt loop I spoke of in the previous post, the first destination was the canoe crossing at Nam Ou Hydro Dam.
The route with err hmm cock up.
330 km of loveliness.
As always, GPX file at the foot of the post.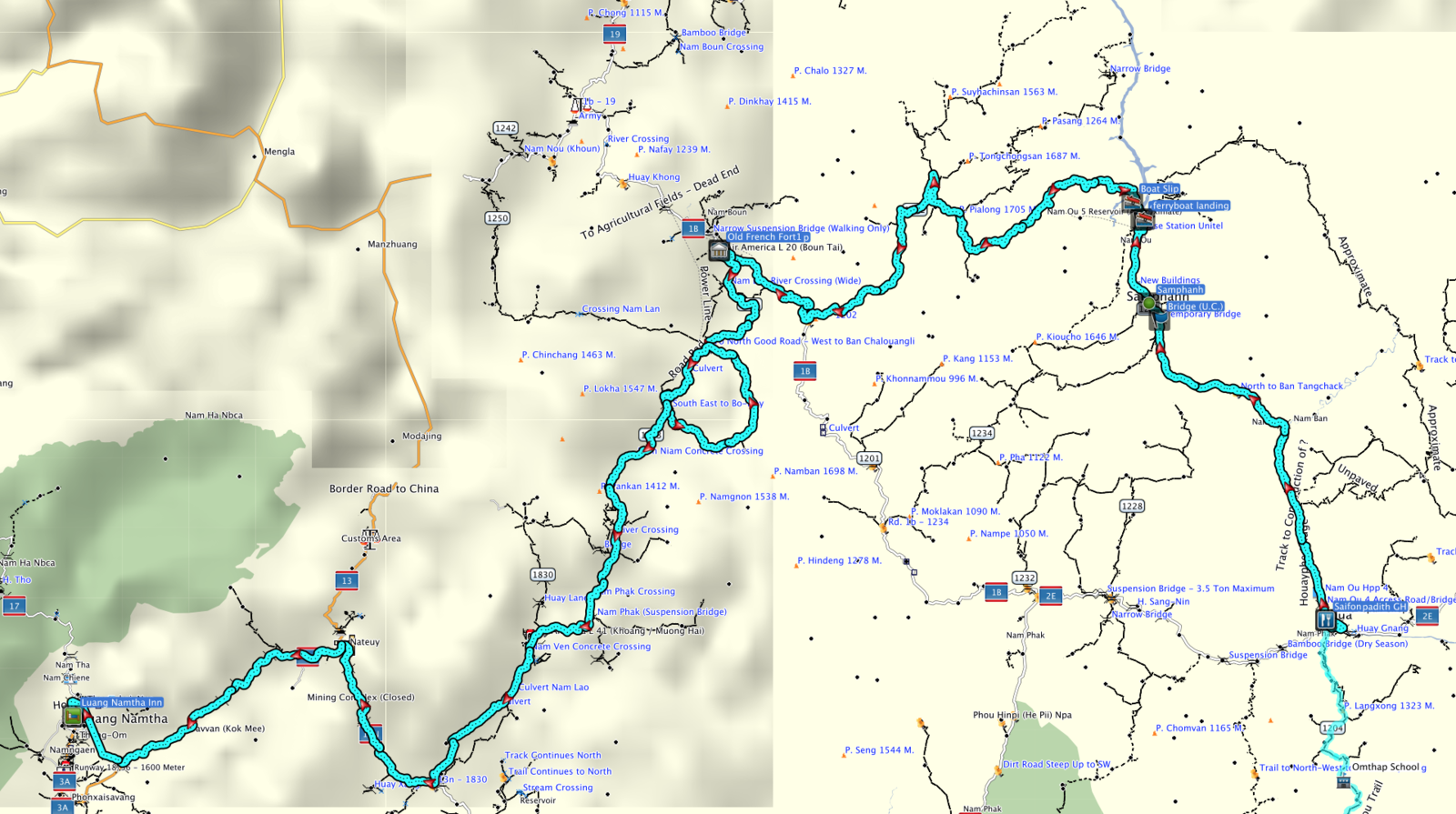 The mist hanging over the river after the rain of last night.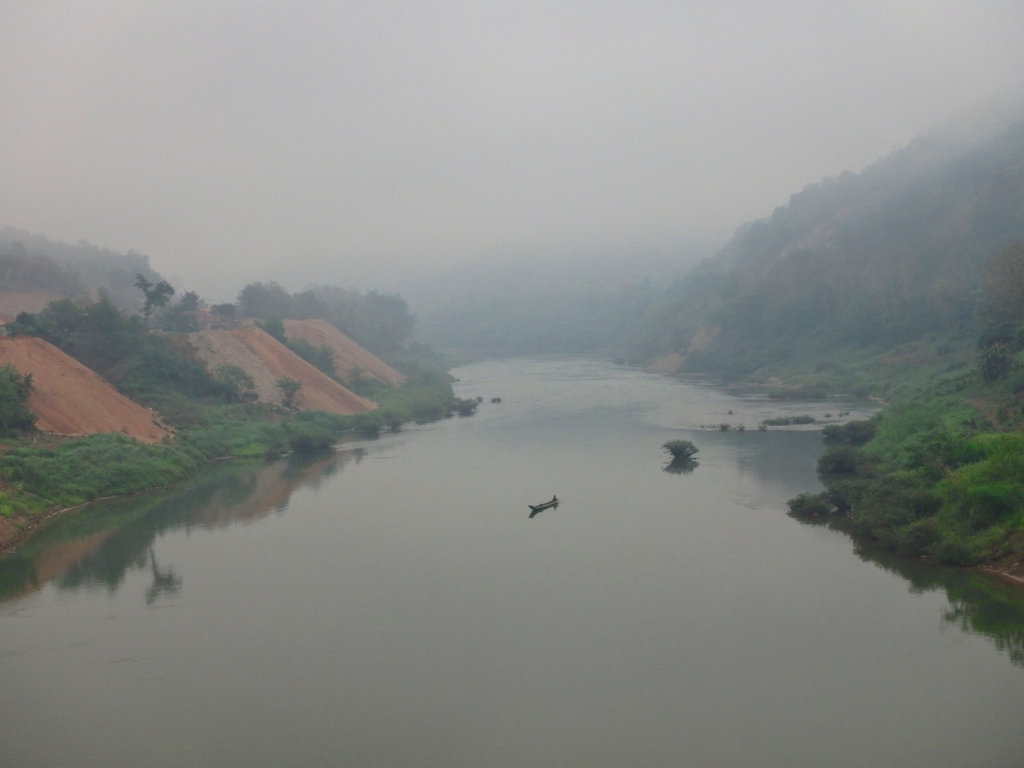 The road north is mainly paved now as you make your way towards the town of Samphan, smaller dusty settlements line the roadway.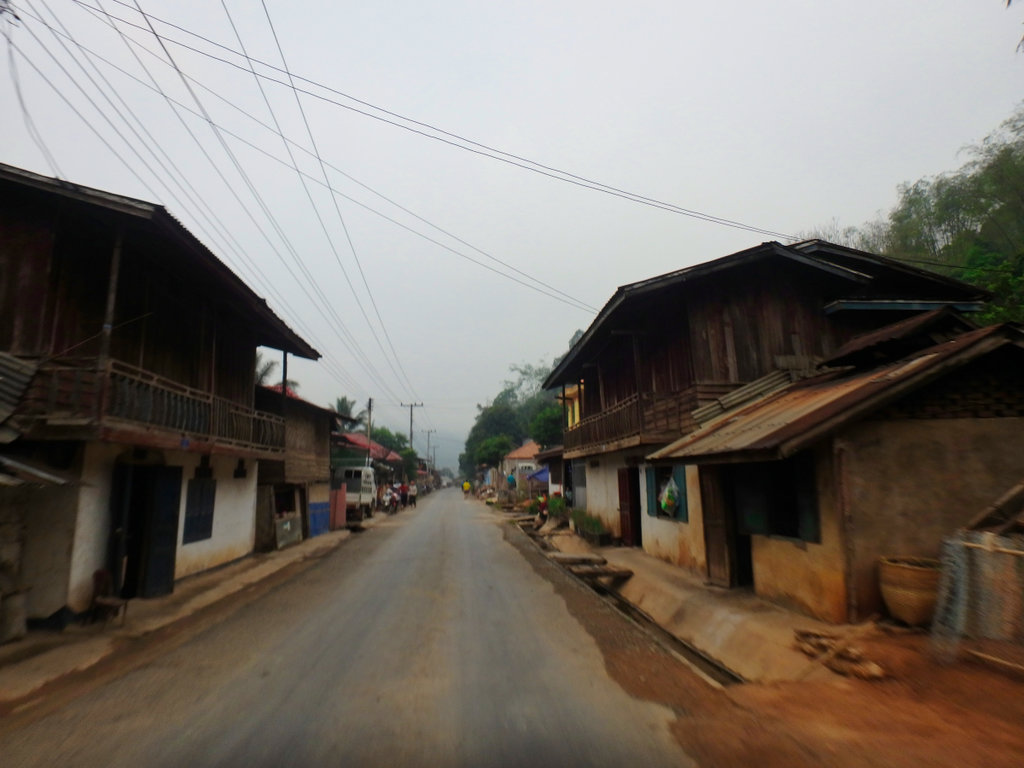 First comes into view is the Chinese further straggle hold on the Nam Ou with another Hydro project well underway.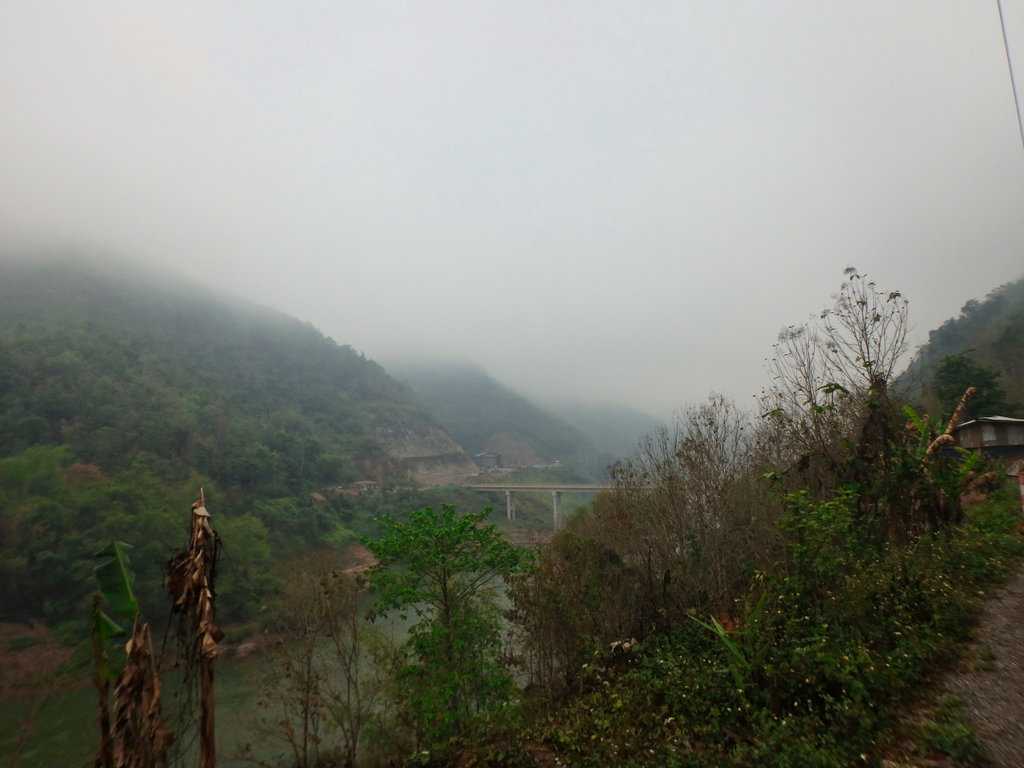 Making swift progress, as well they should they could build these in their sleep by now.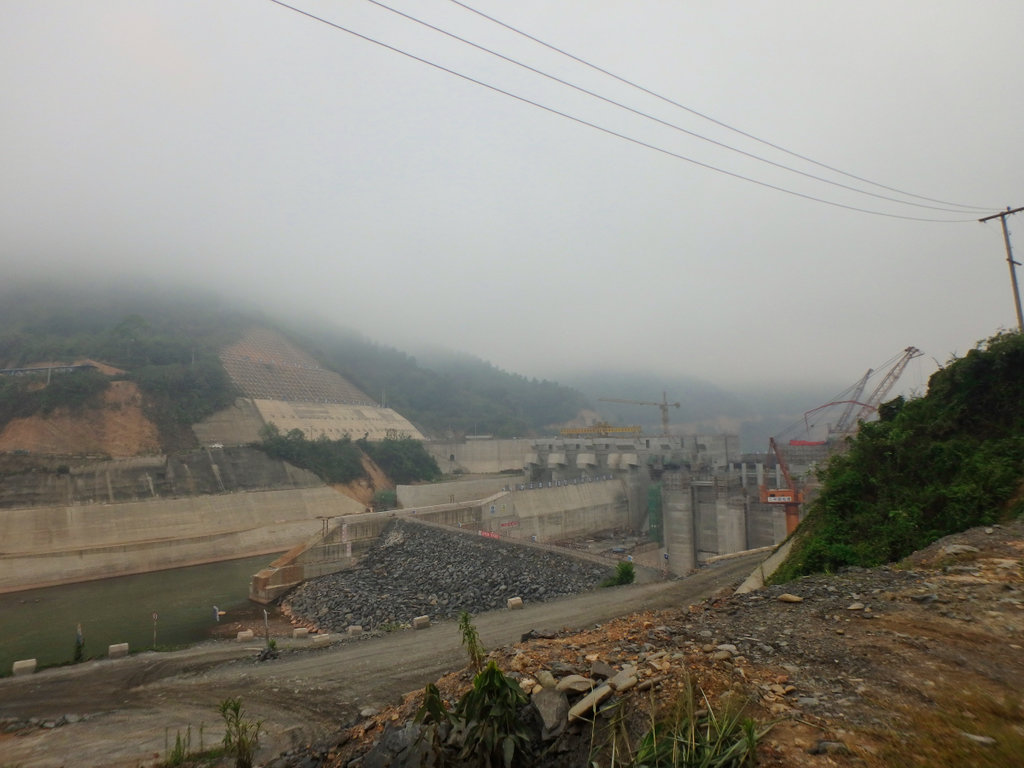 A little way north is the bizarre Bailey bridge that never was, it's been this way for several years but never completed.
N21.33149° E102.35945°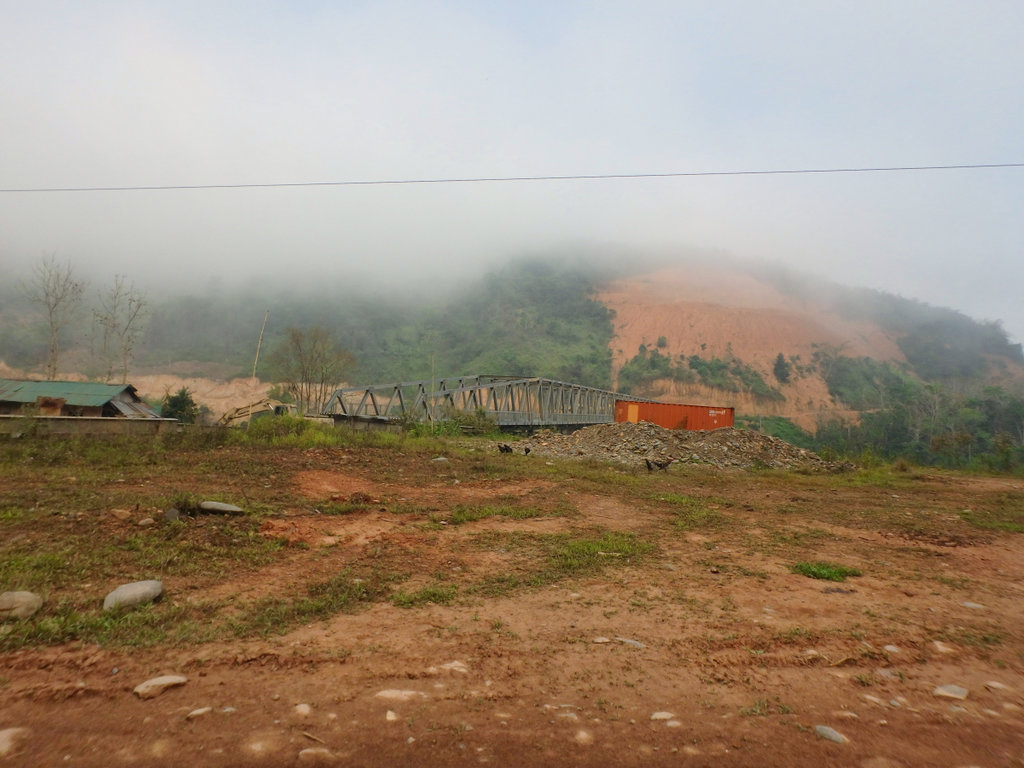 However enterprising locals find a way to use it.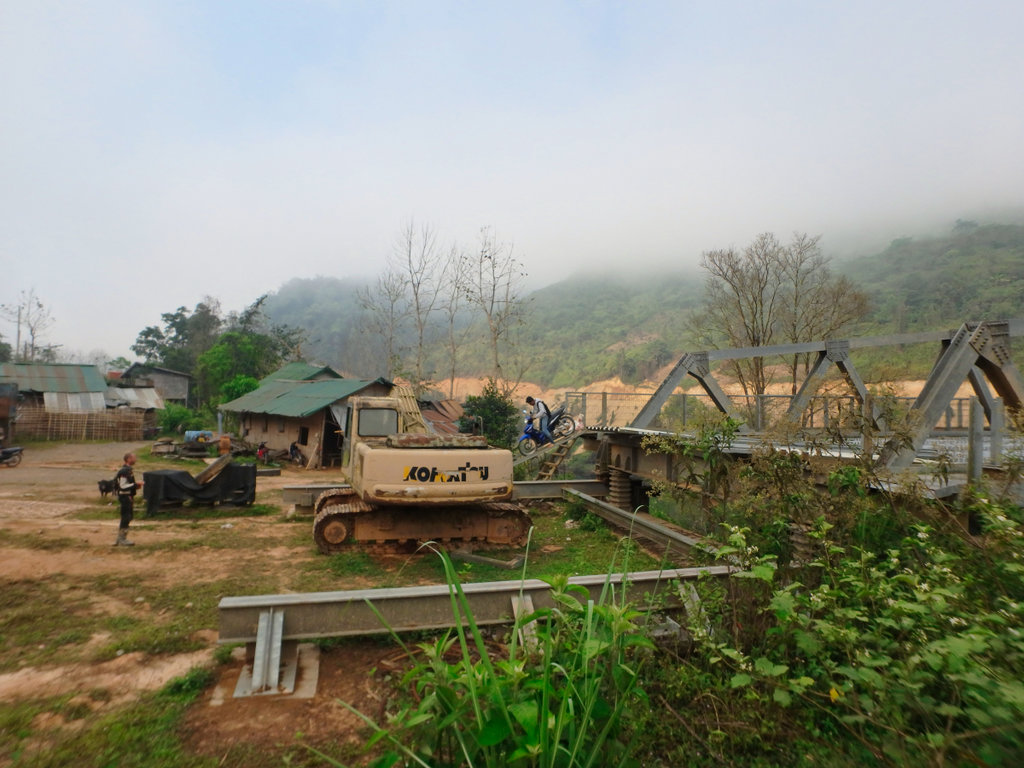 Wouldn't fancy that on a 1200 GS!!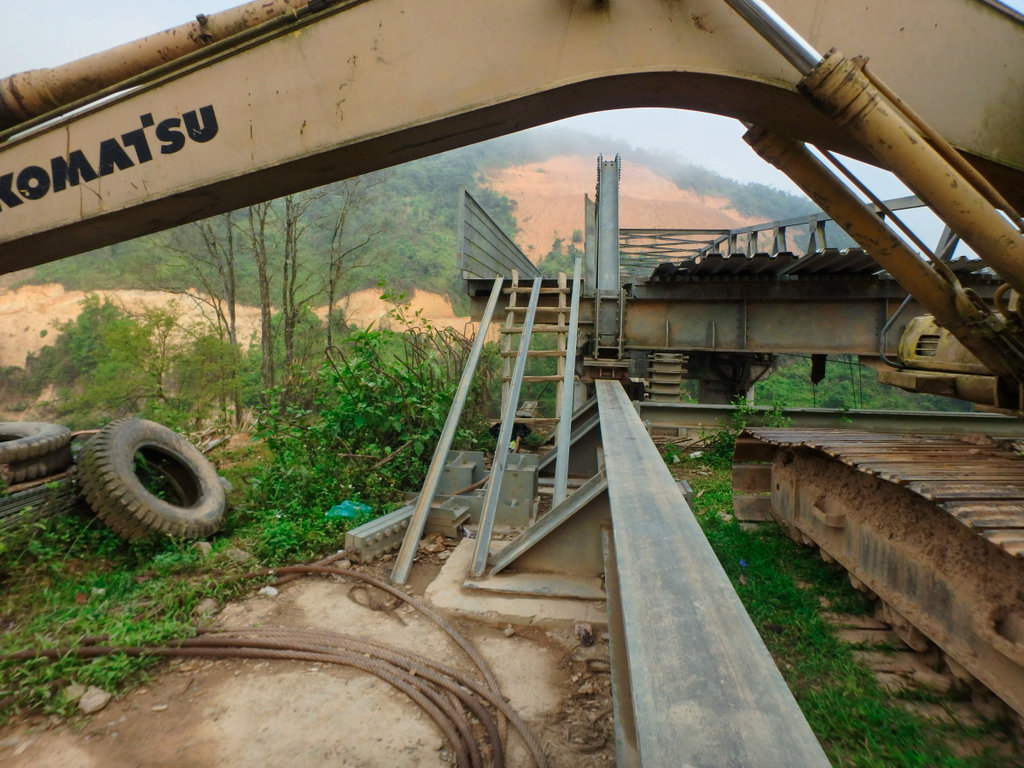 A roadway has been cut on the other side, but looks like its more of a service road for the contractors than a connection to the old trail
Coming to Samphan, pretty sleepy place, it was booming for a while from the Chinese construction workers but now falls back to sleep.
N21.34543° E102.35024°
The new roadway snaking off into the hills.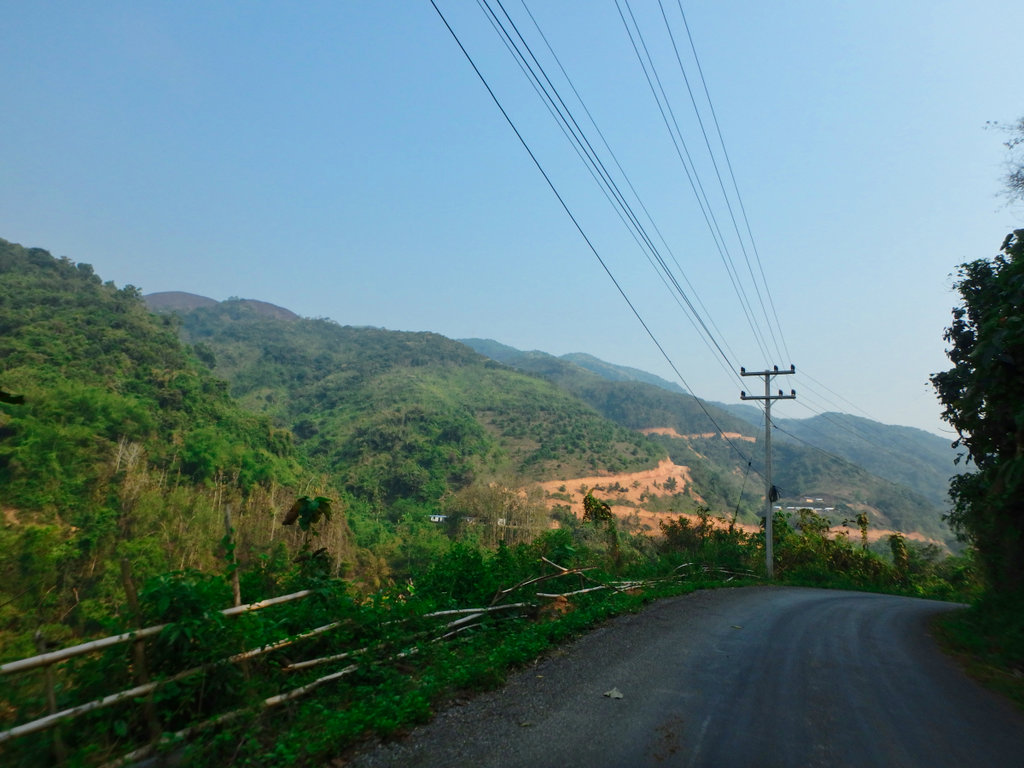 Reaching Nam Ou 5 and the new roadway far left, we decide to cross and see if it connects.
This is where the old trail came out prior to flooding the area, by the looks it's not often used so we gave it a miss.
N21.41451° E102.34350°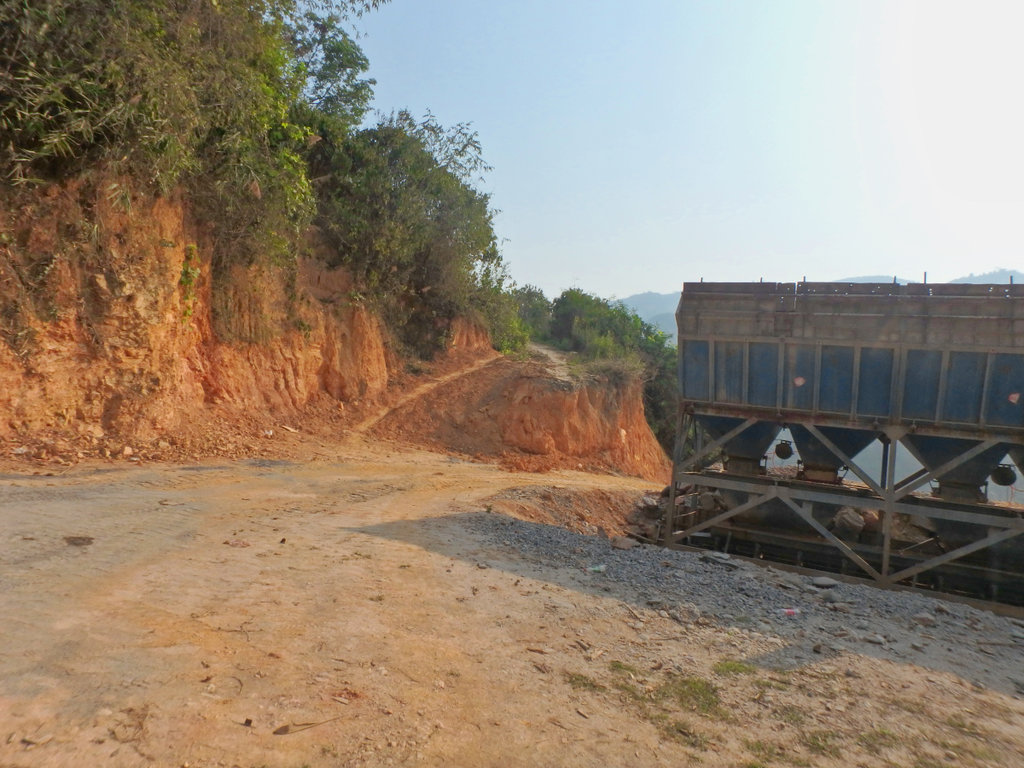 Double back over the Bailey bridge.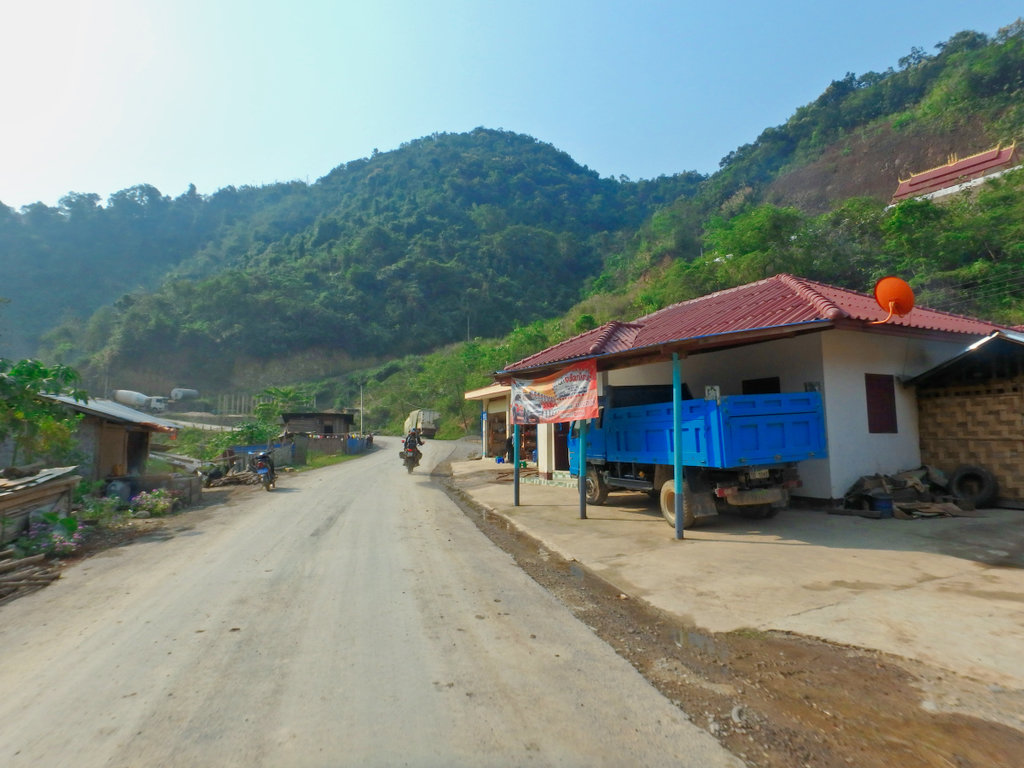 Hmm, this road is going nowhere, another U-turn.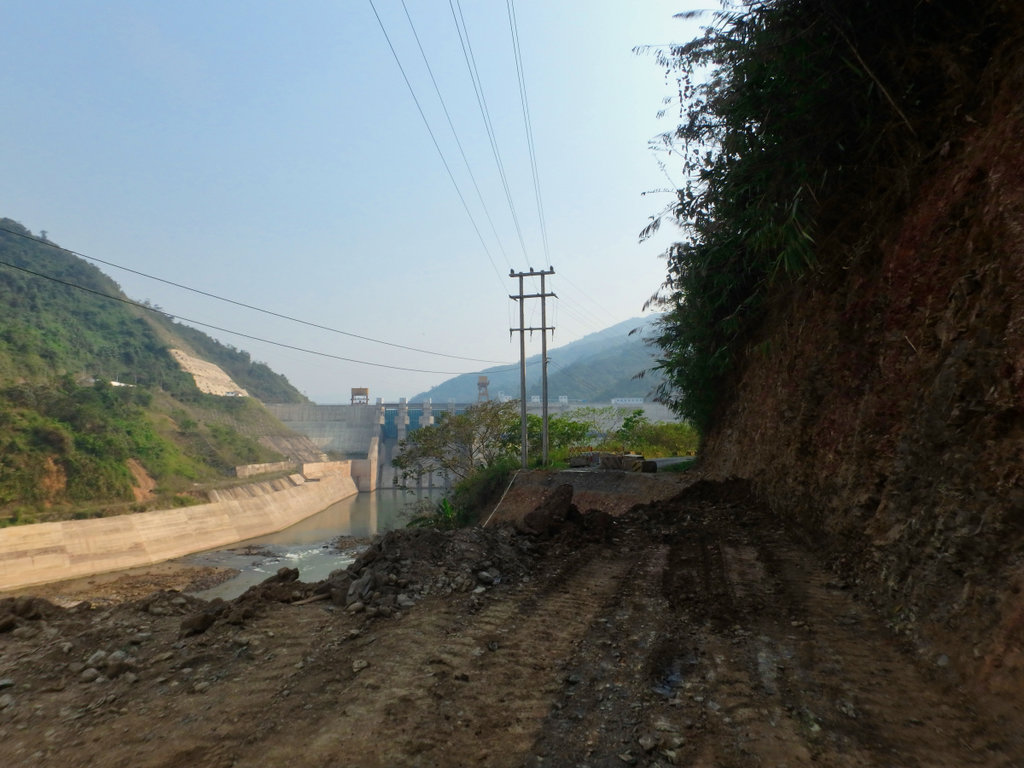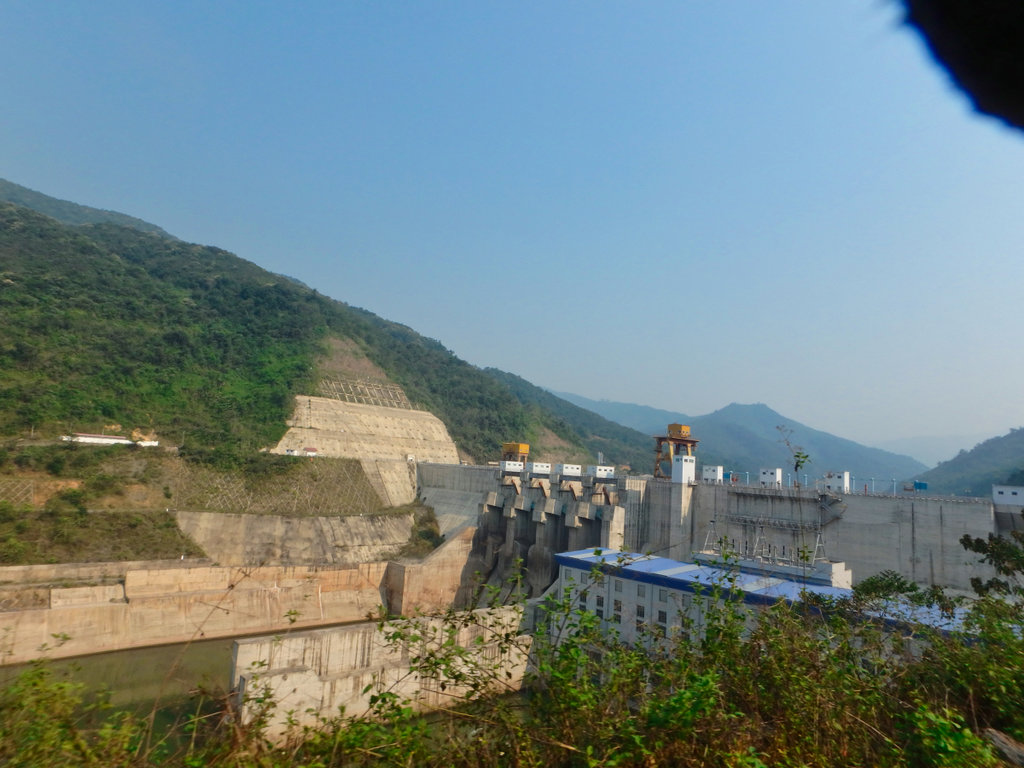 The shabby looking boat slip.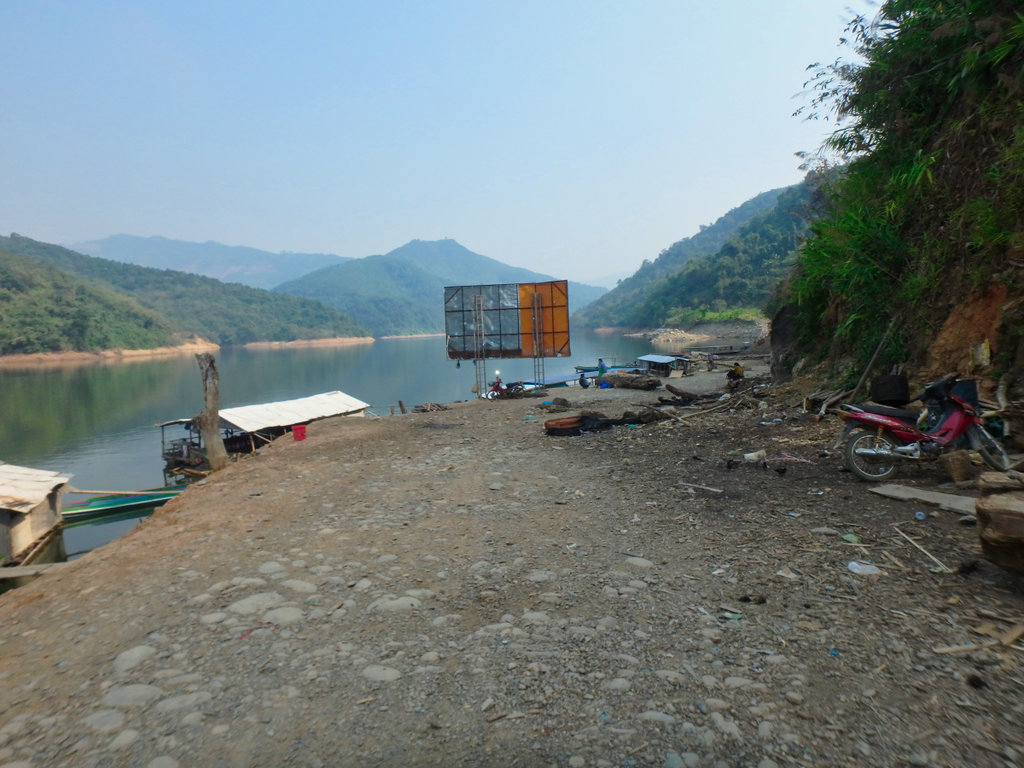 Things are looking up even a floating restaurant while you wait for the water taxi.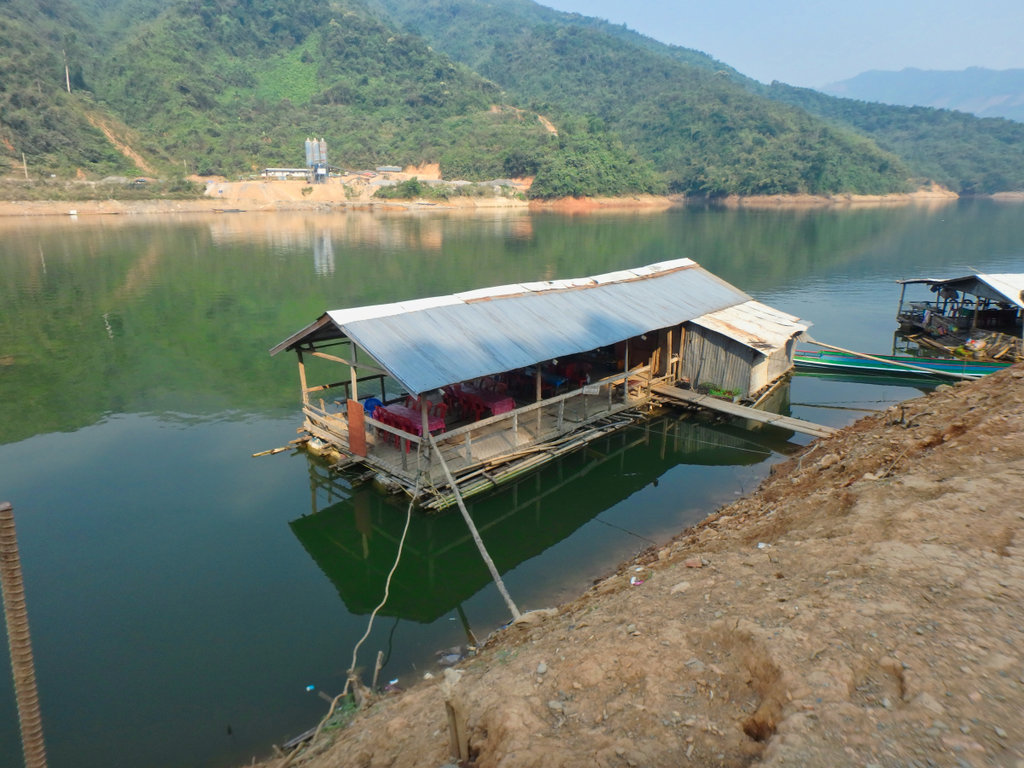 Arranged an extortionate fee with the boat owner (well you don't have much choice when youvé come this far) and loaded up, rough locating it does move with the water level.
N21.41522° E102.34624°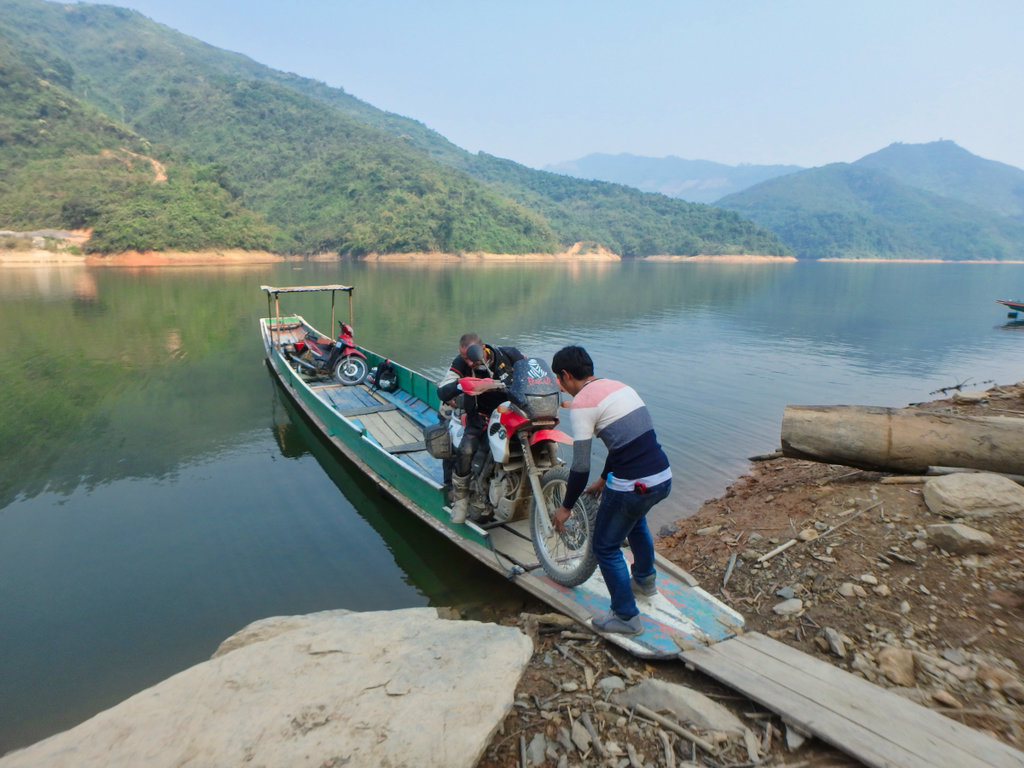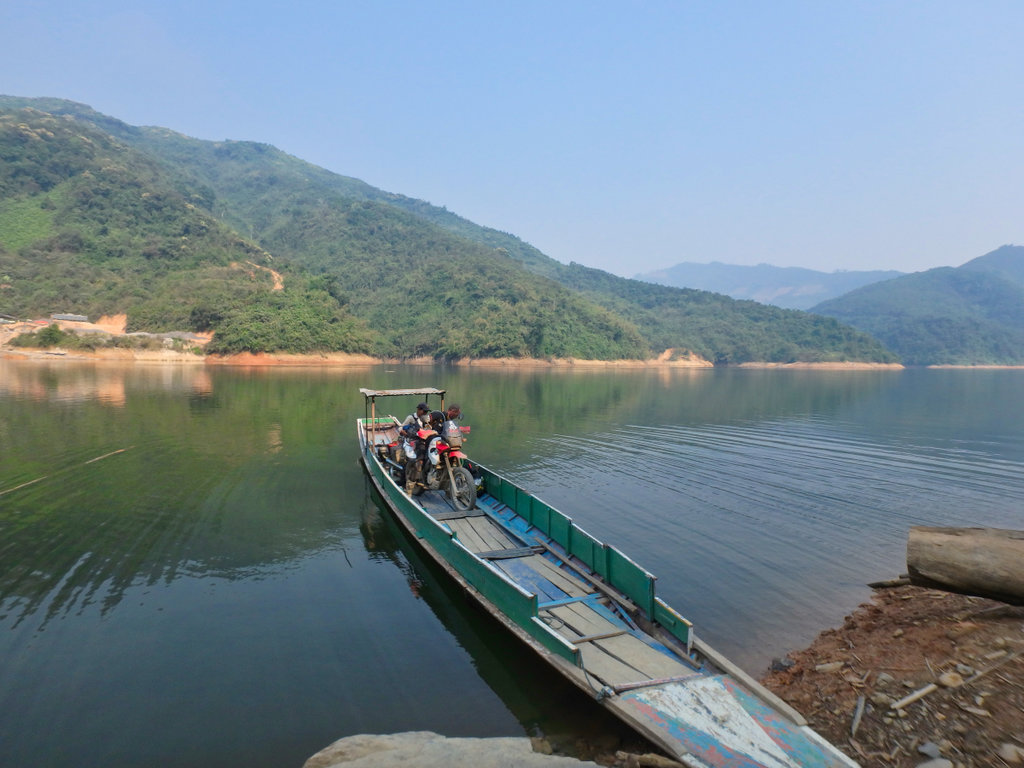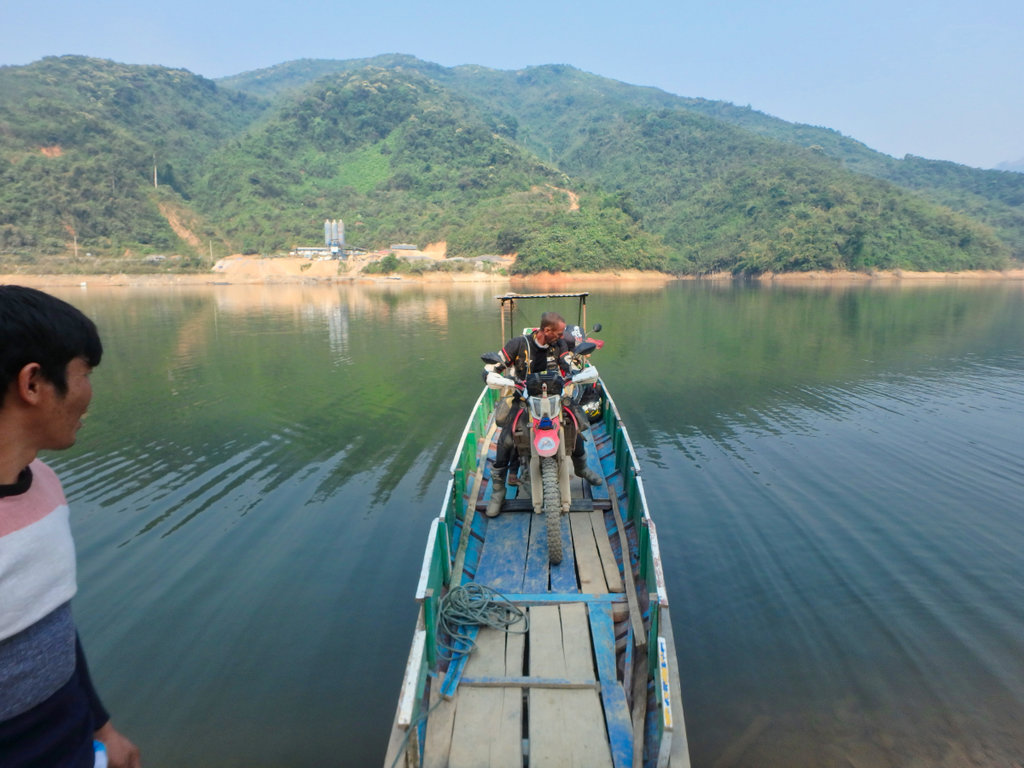 Nick happy onboard.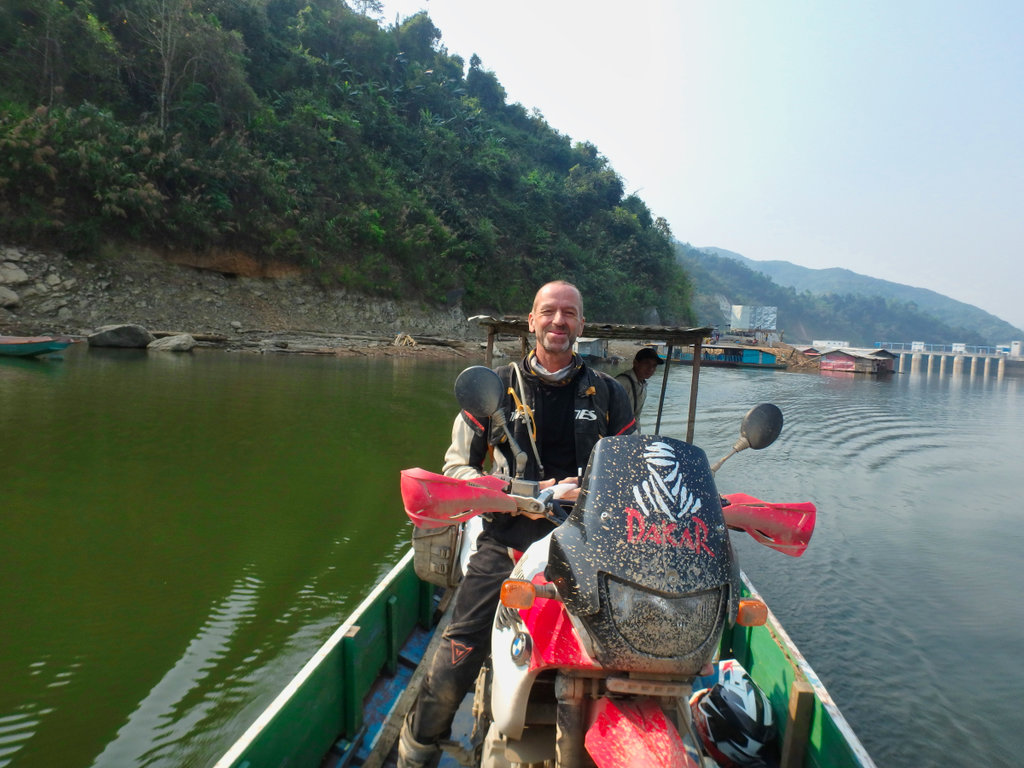 4 motorcycles and a family of 4, the skipper was on a bonus day.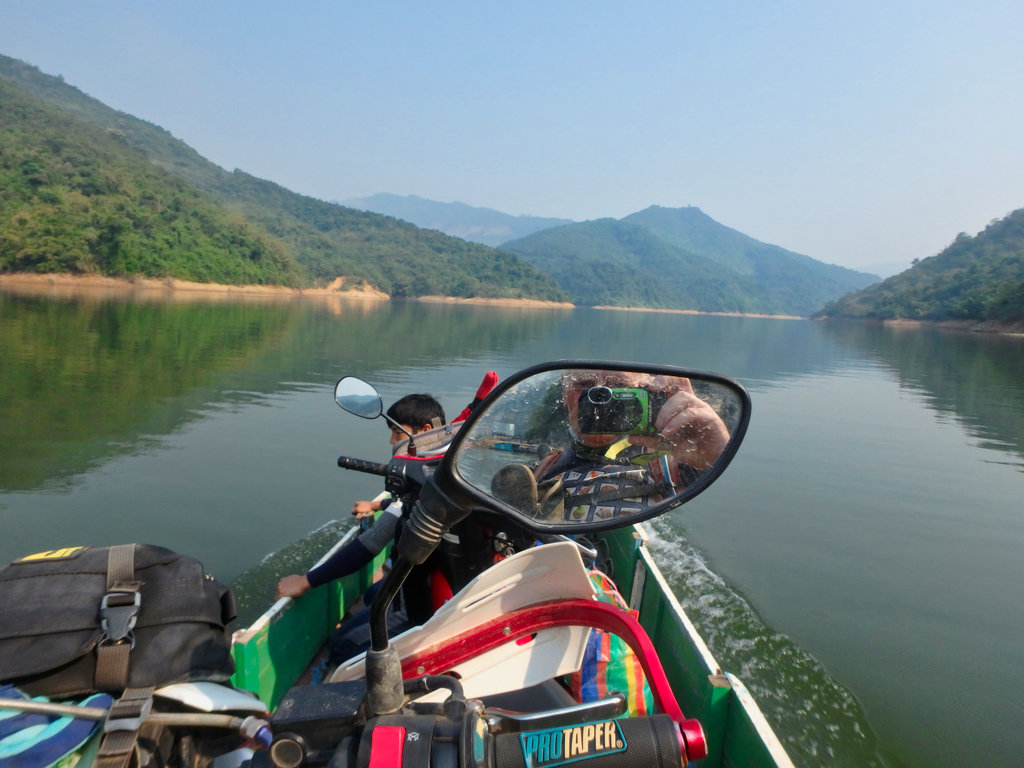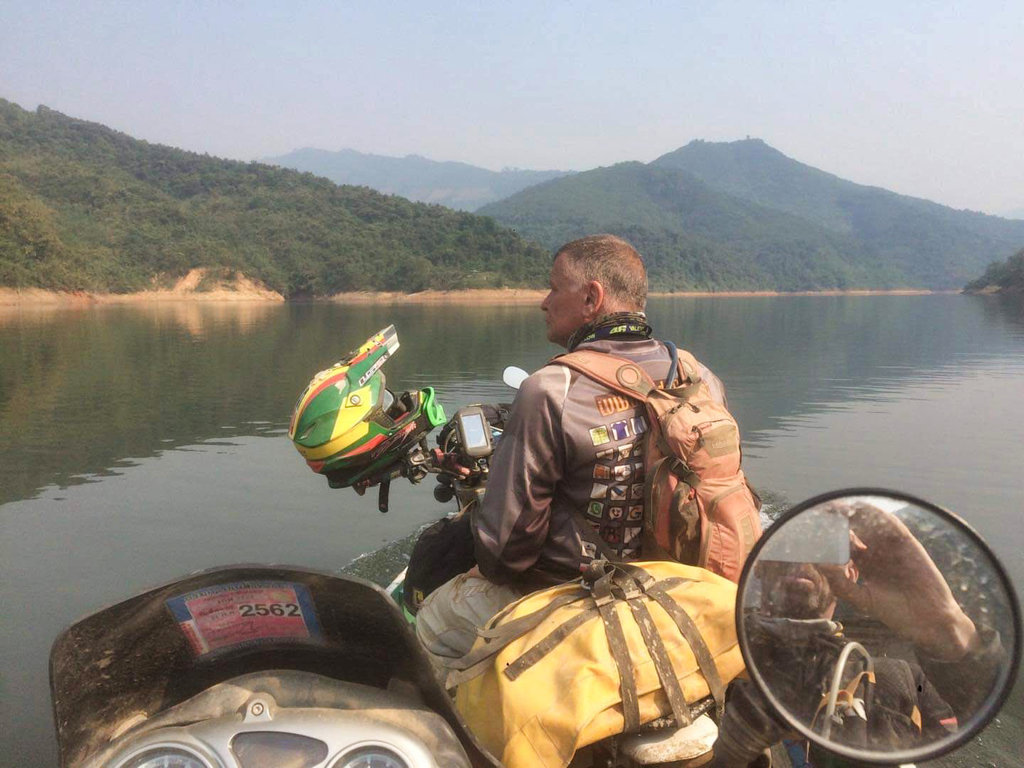 It's only a 10 minute or so journey but relaxing and we cruise along.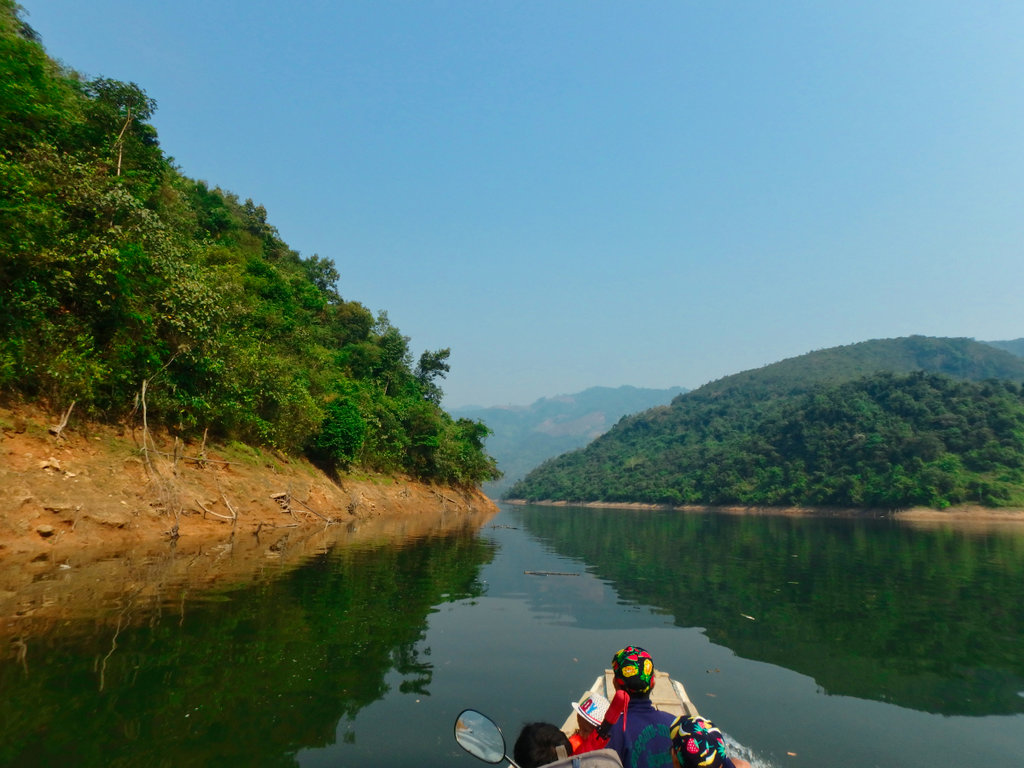 Our exit point ahead.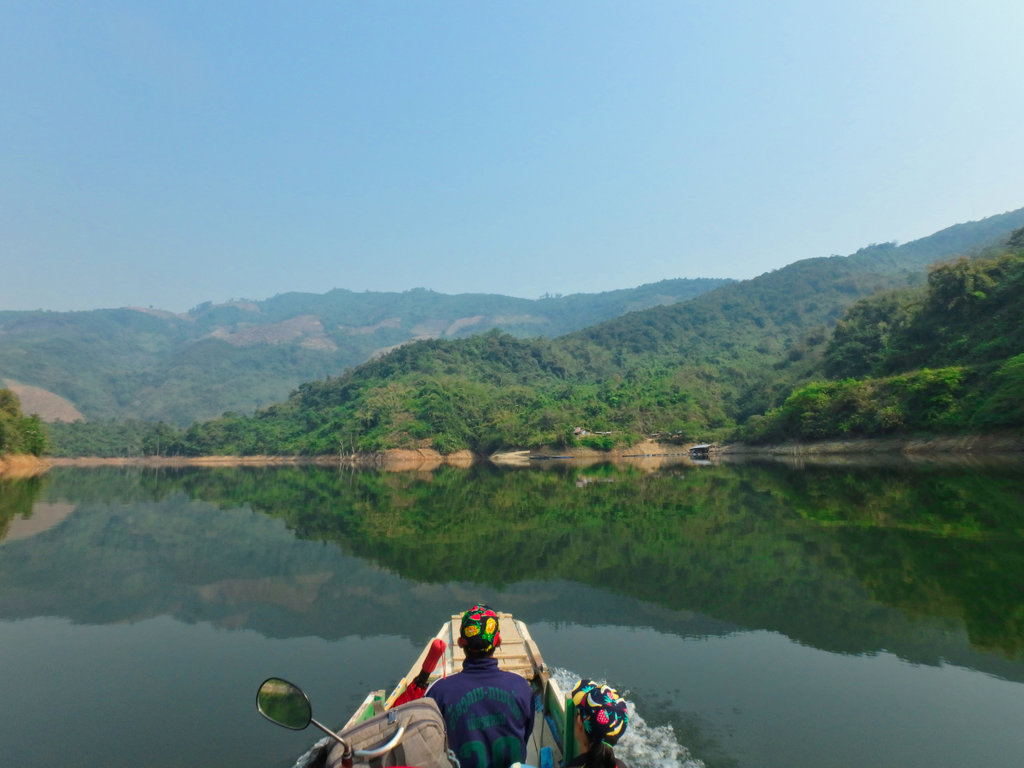 If your coming the other way there is a telephone number for the skipper if you have a phone, if not expect a long wait till he arrives.
N21.42923° E102.33563°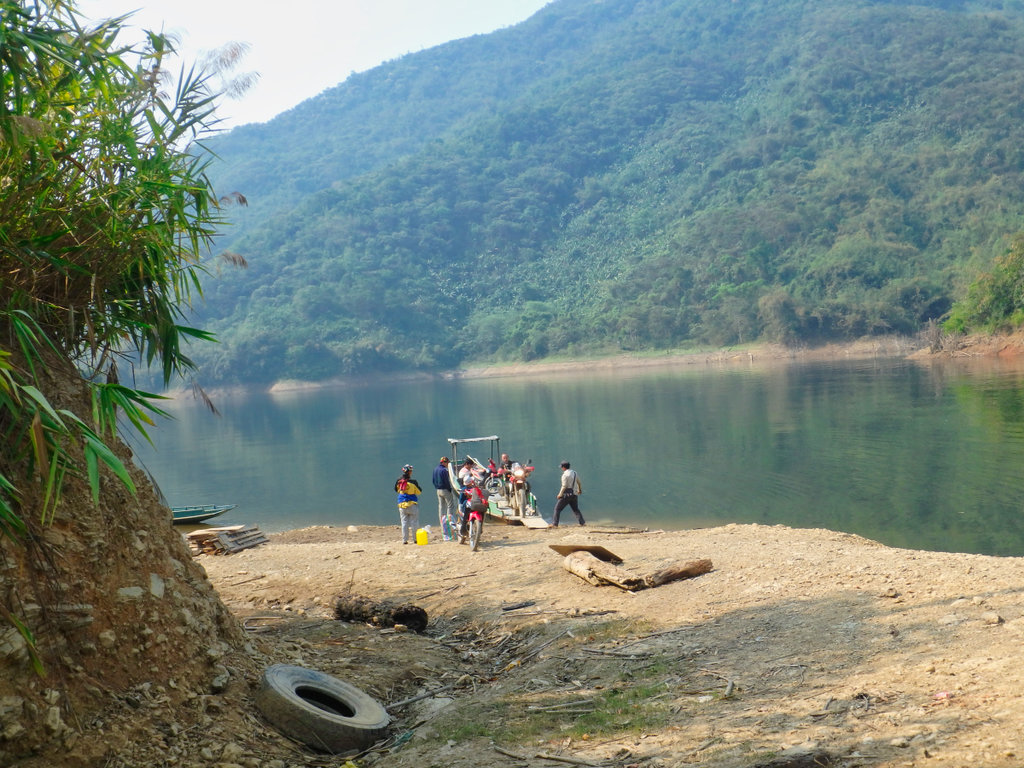 There is a small shop of sorts if the lady is there, but don't expect too much.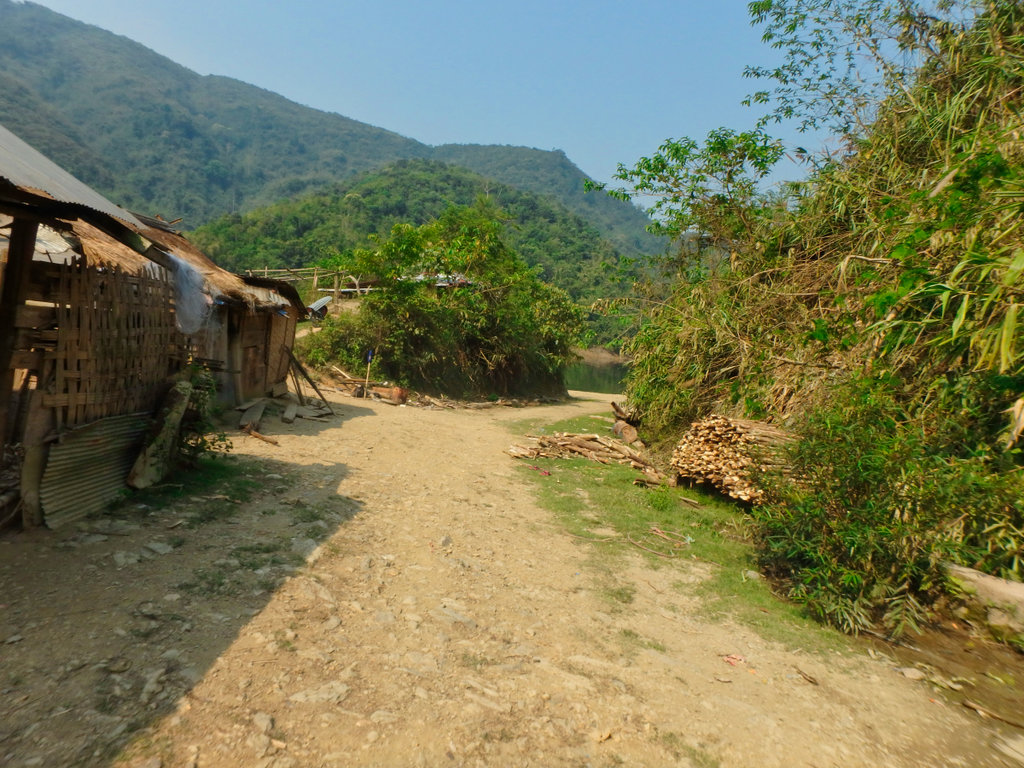 Back on Terra Firma next destination Boun Tai.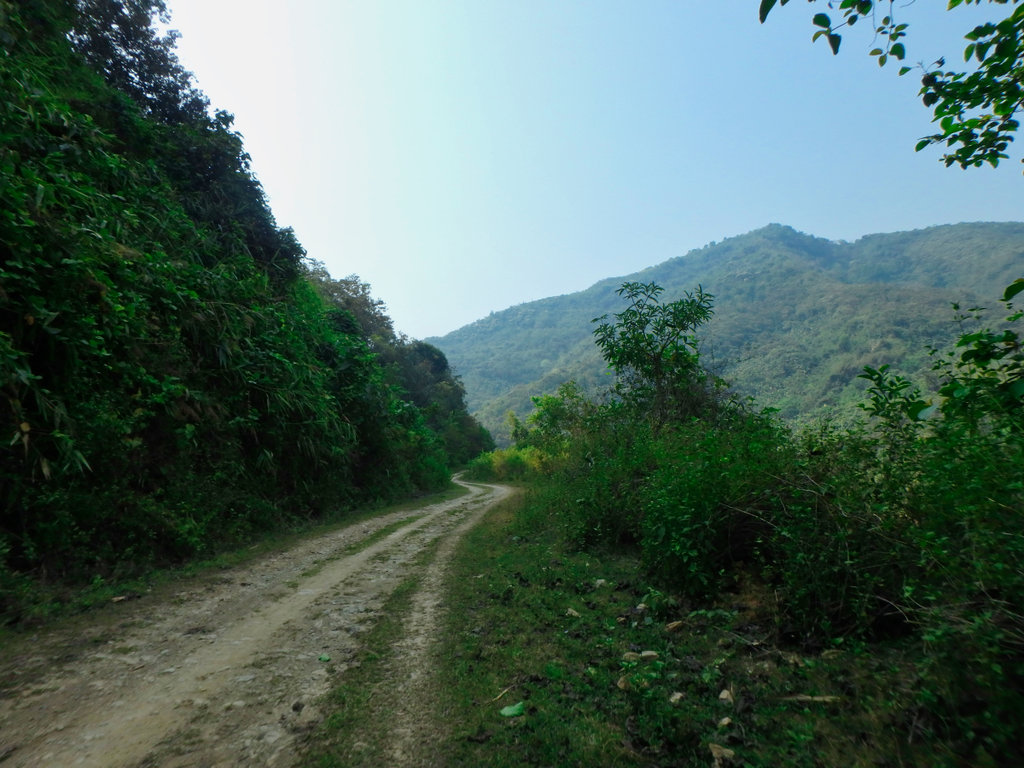 This trail is a mixture of everything, some parts nicely graded and you can give it some, others rocky as hell the of course bulldust where heavy traffic occurs. But most notable are the mixture of hill tribe people along the way, some i have never seen before other than in the Pongsali area.
Village washing station, what a rare beauty was here but that image is in my head only :-)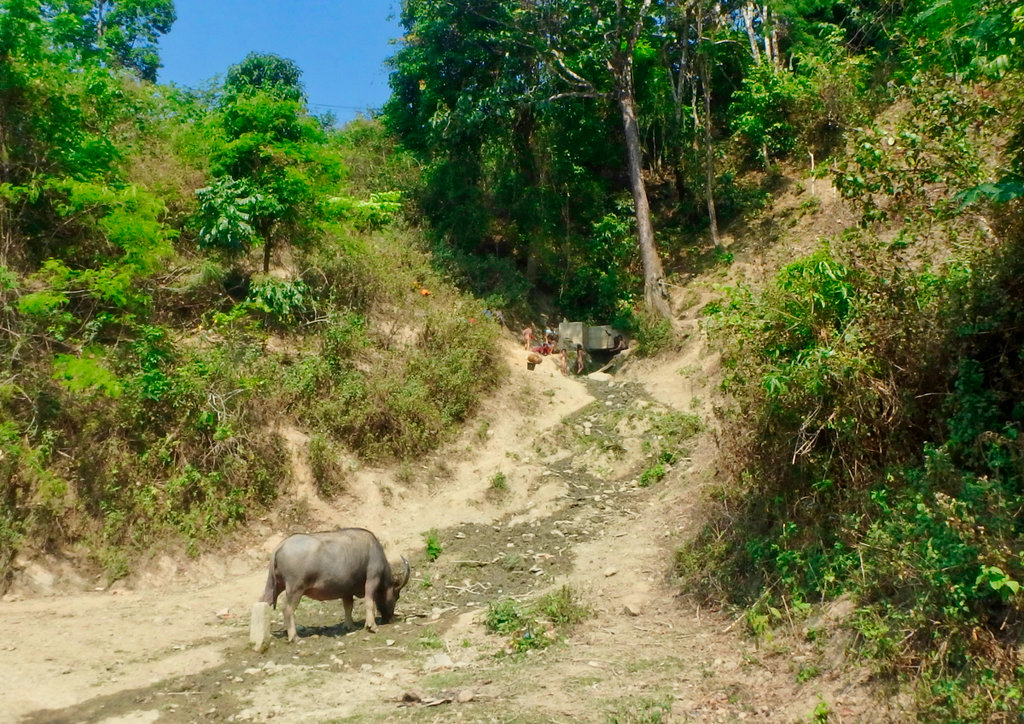 All the villages along here are pretty simple, but each totally different depends on the hill tribe.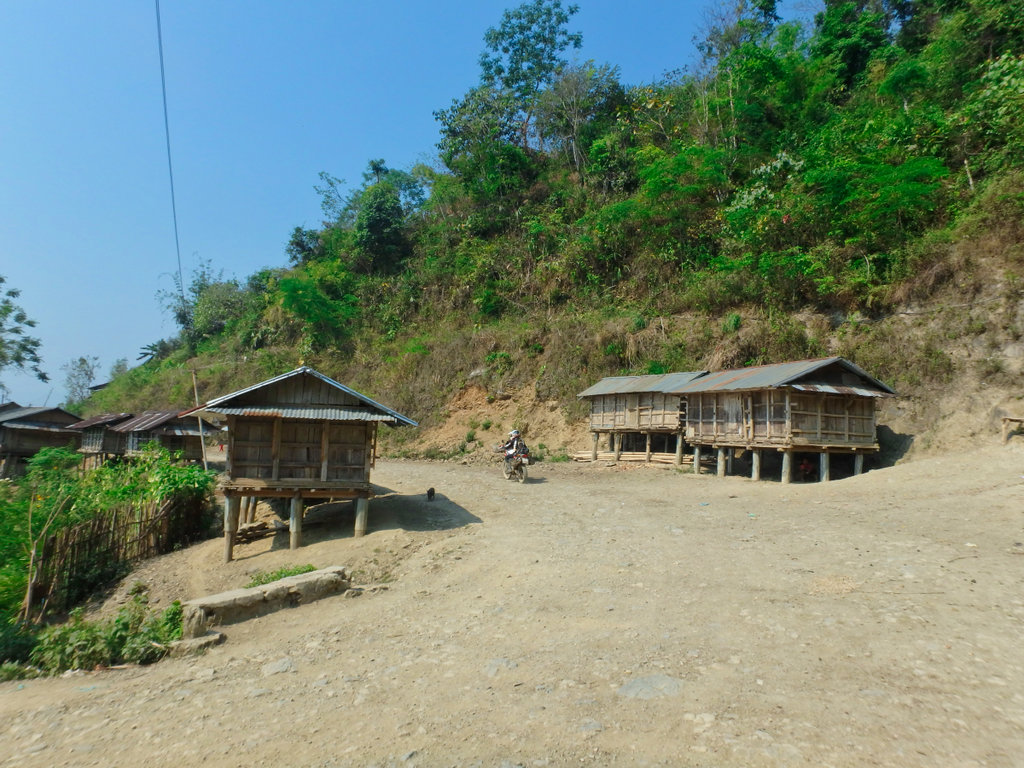 Usually, in the colder season, all these villages are shrouded in mist until late afternoon.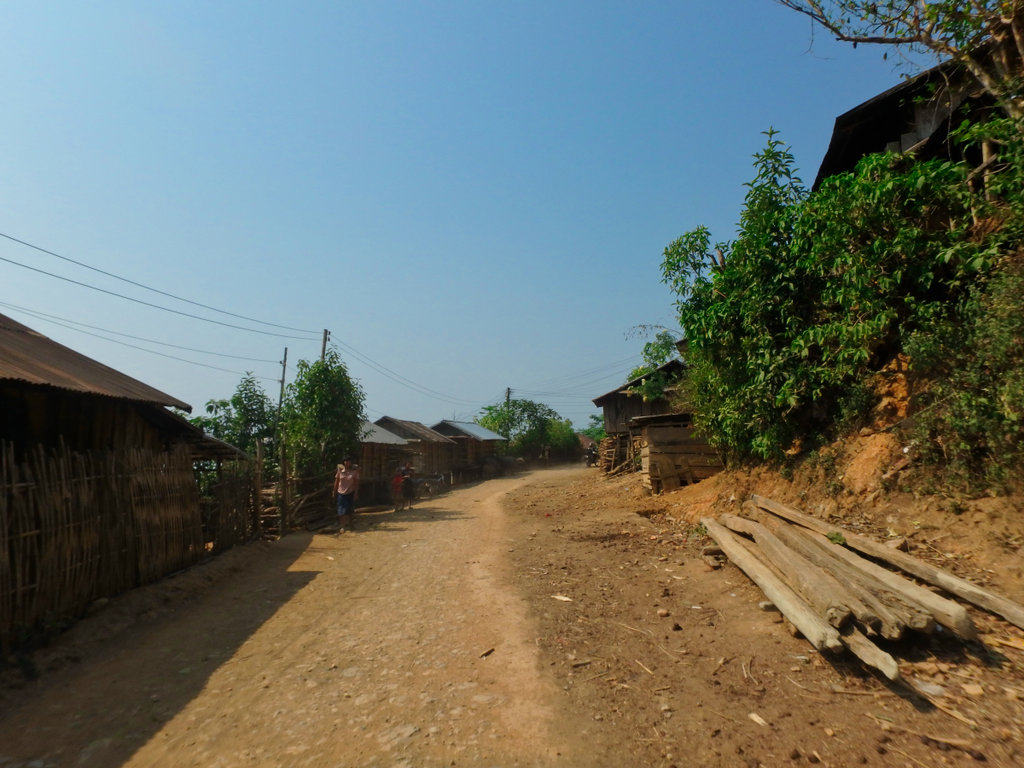 Not sure why but all the village people along here are very shy of picture taking, you have to be quick to grab a shot or two.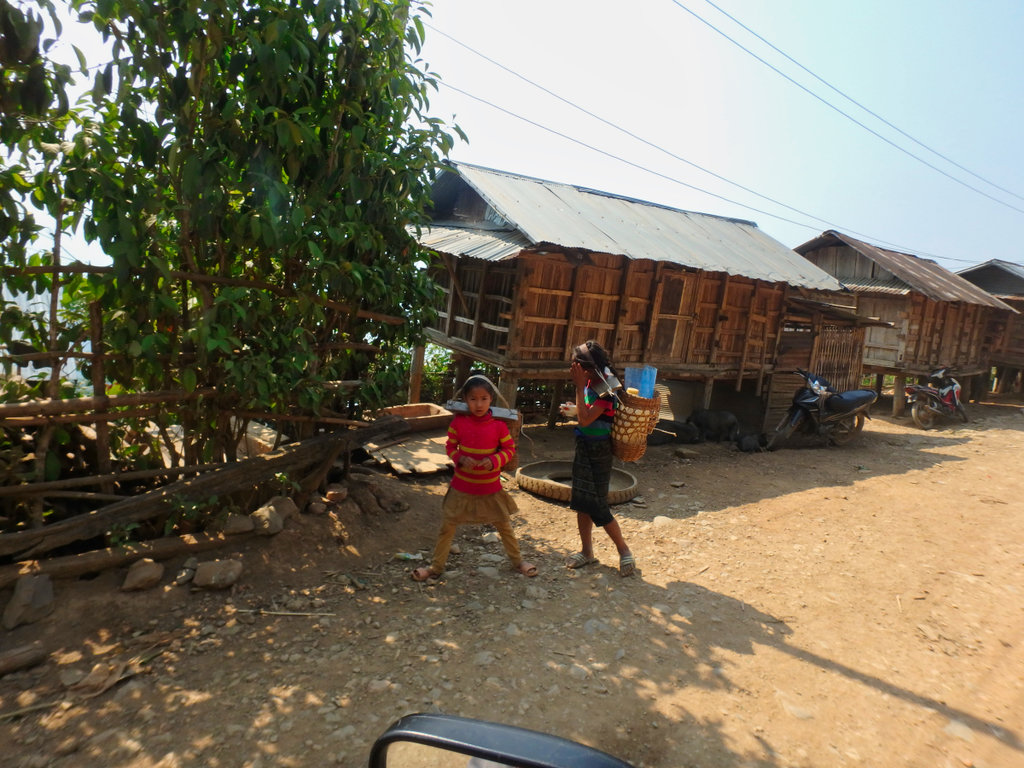 In contrast, this village was the opposite, folks came out to chat and i handed out some toys and candy, one of the village people did tell what tribe they are but a Google search produced nothing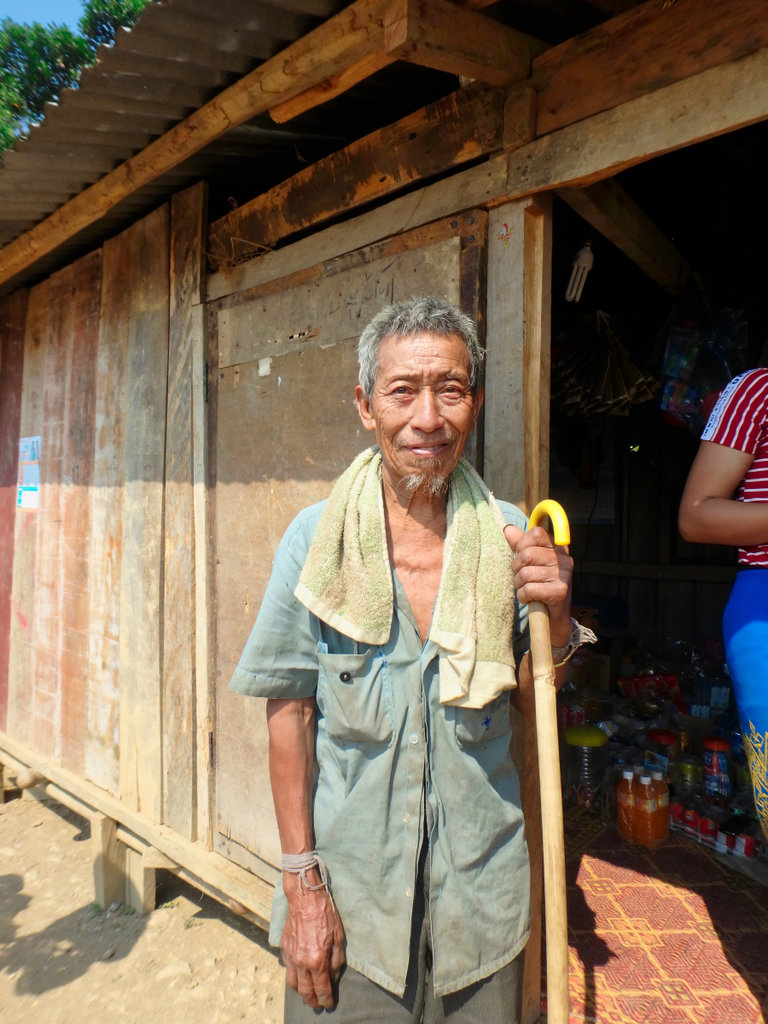 Cute kid's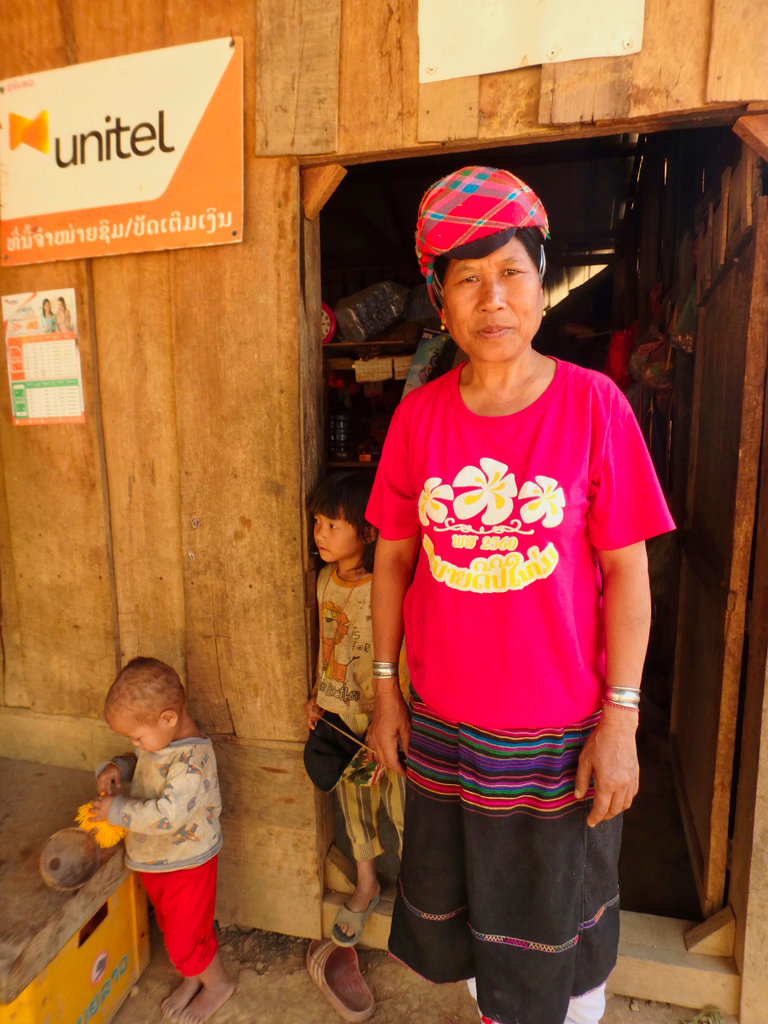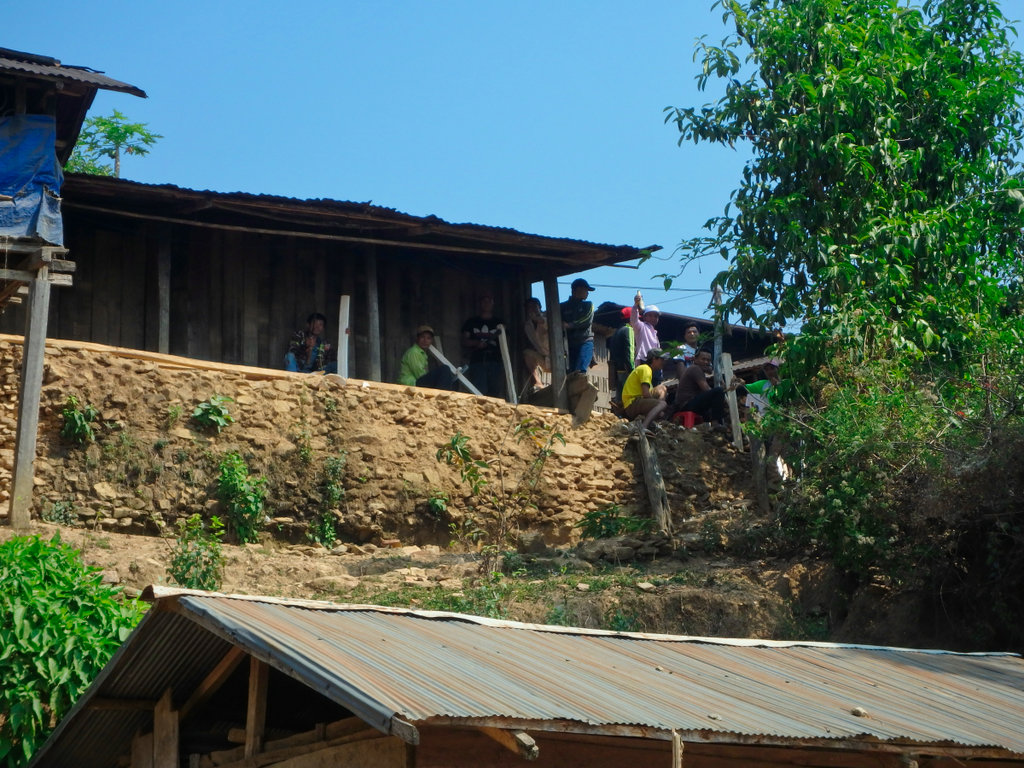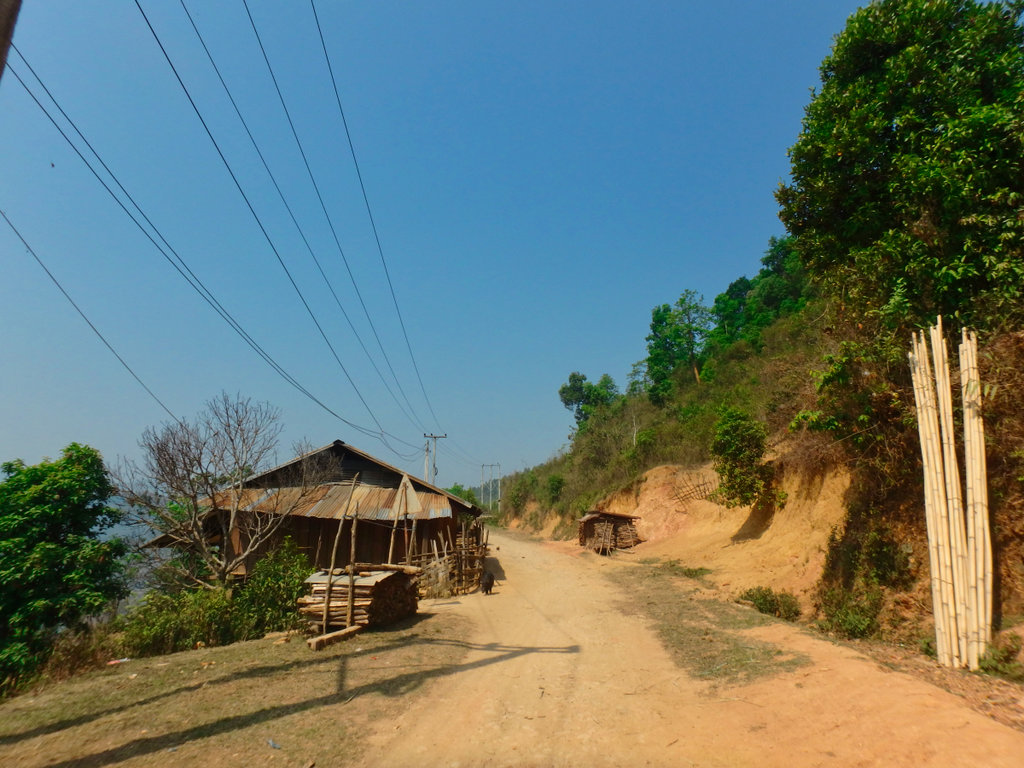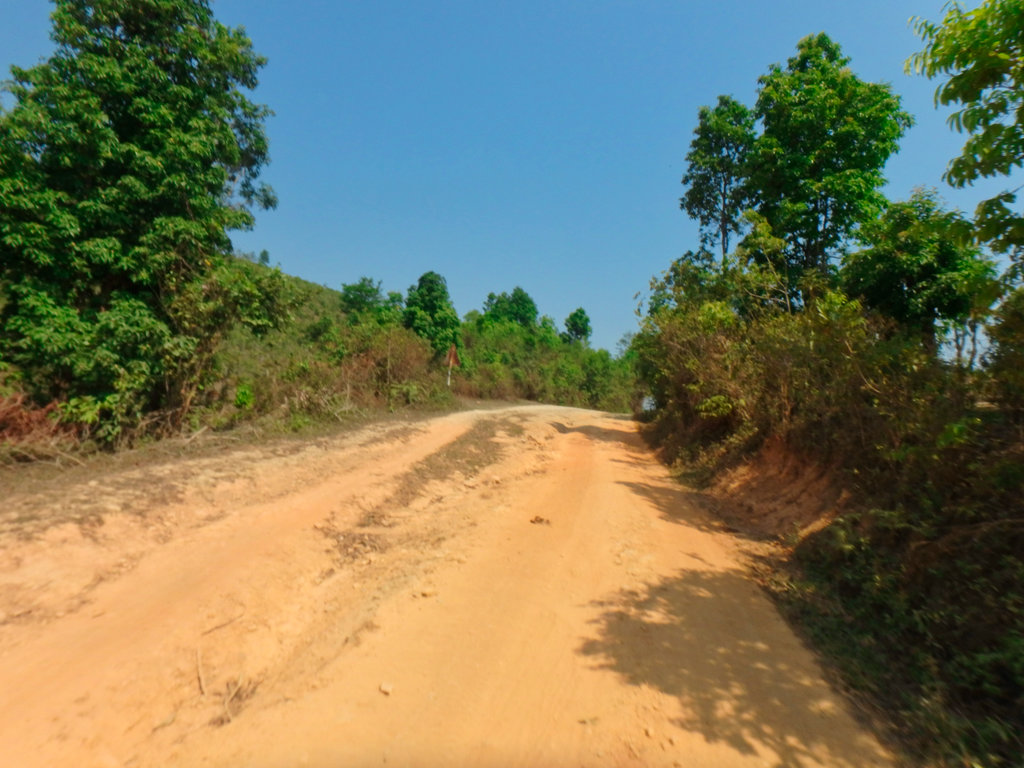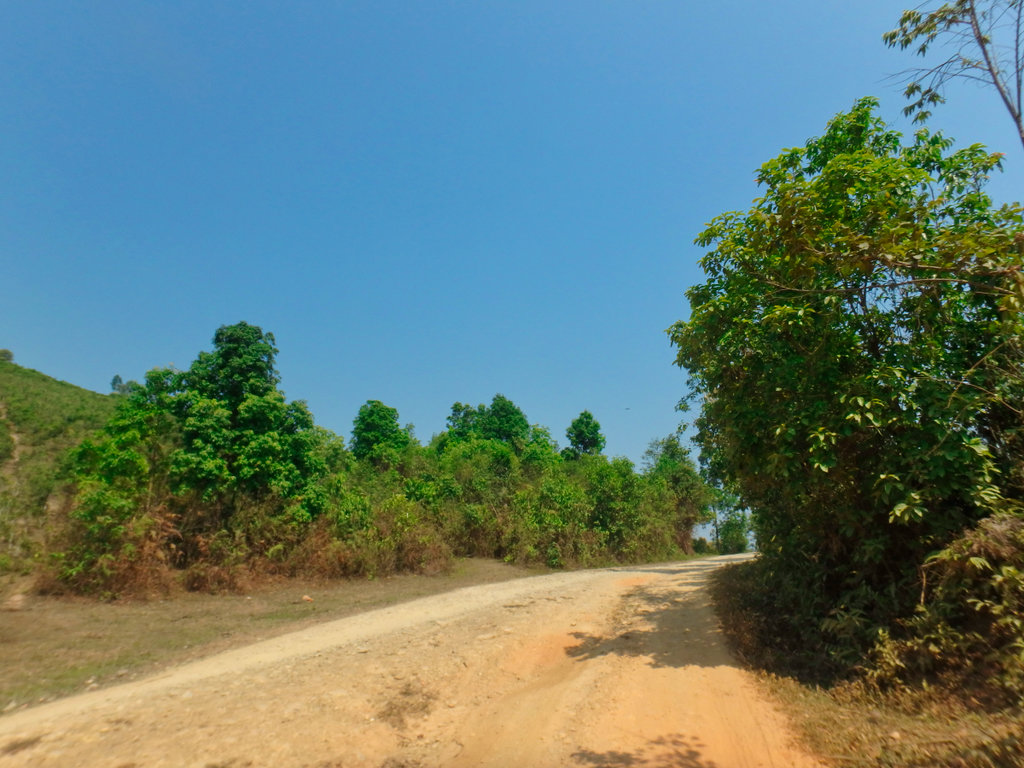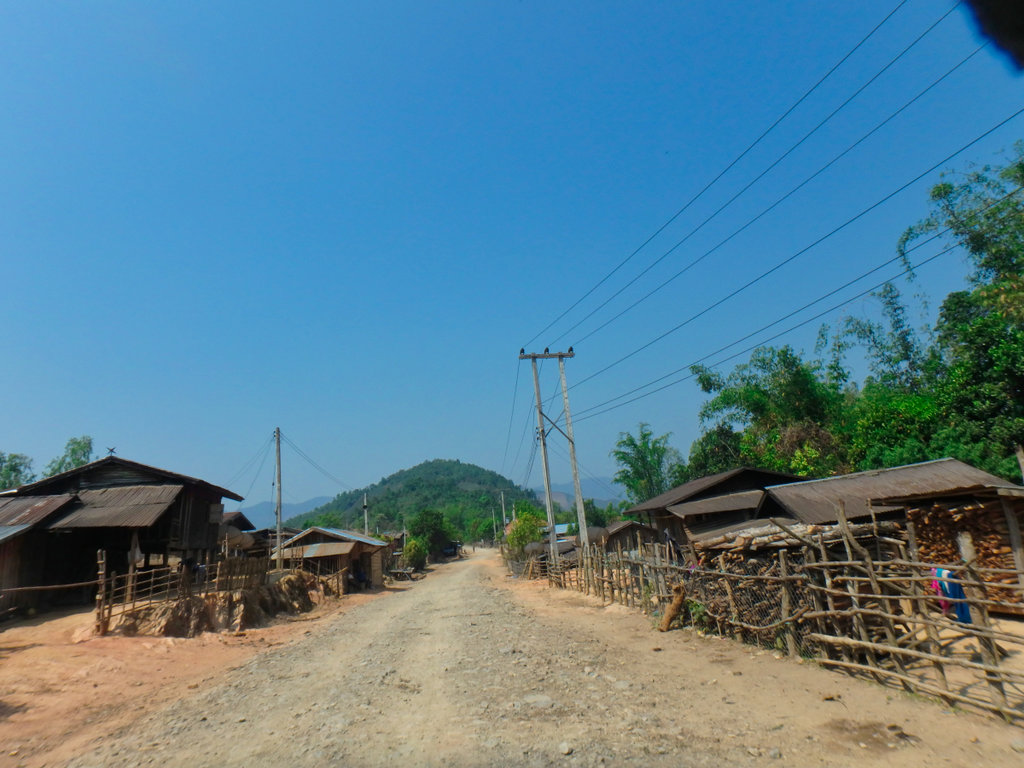 Numerous villages along this trail.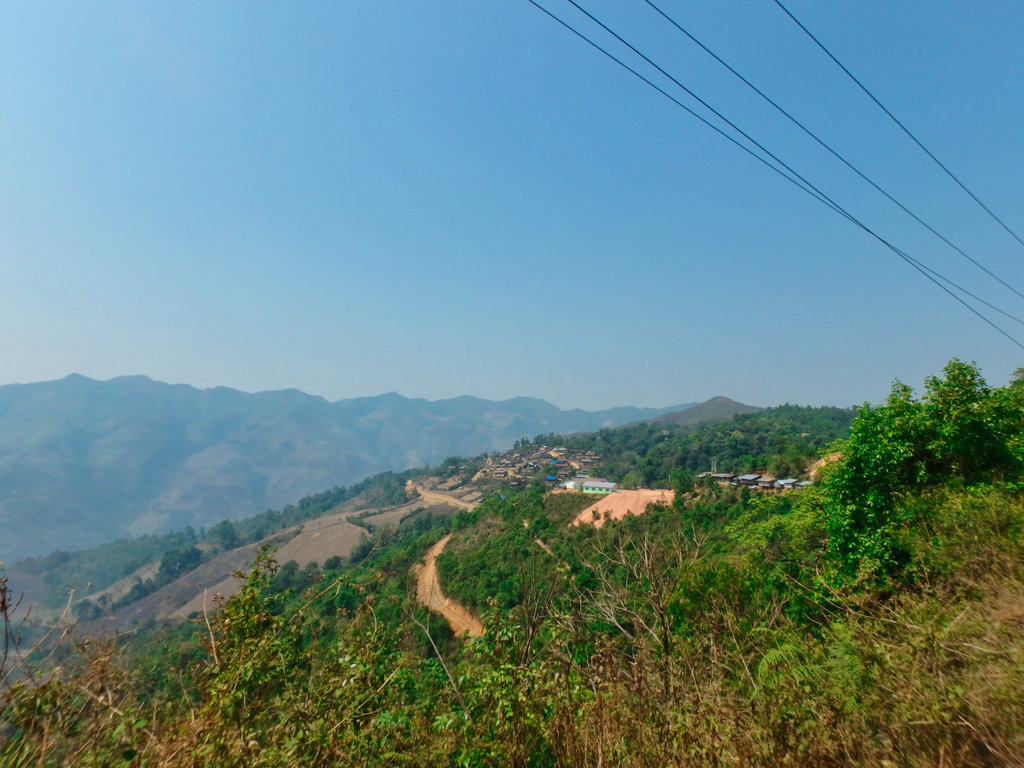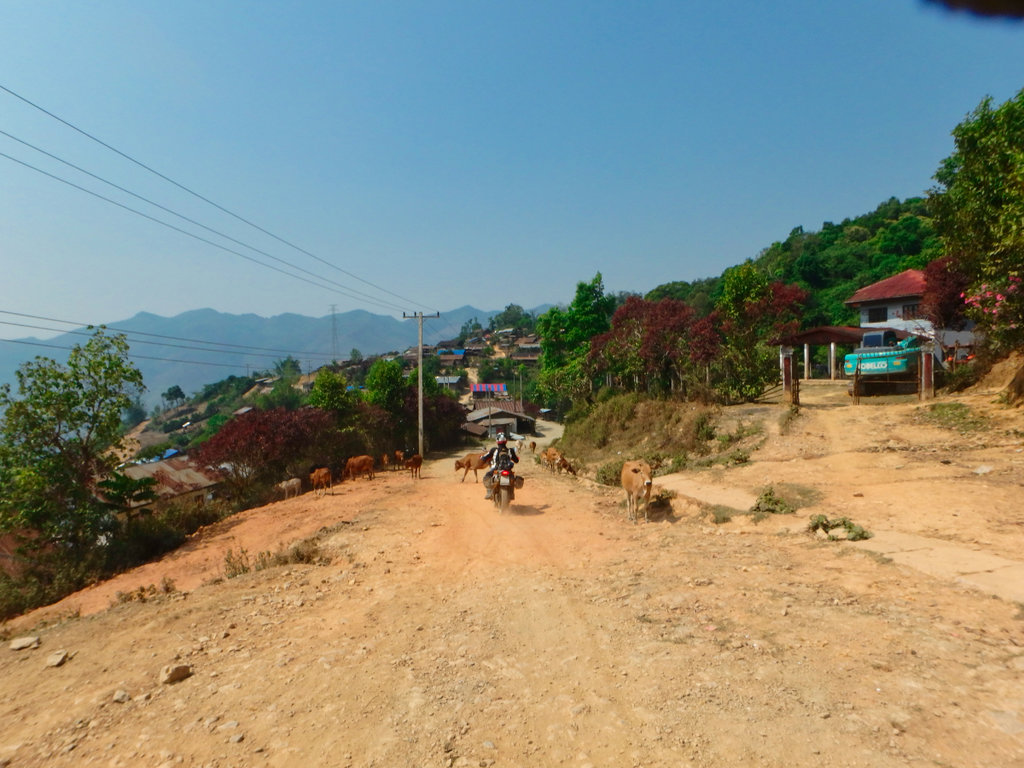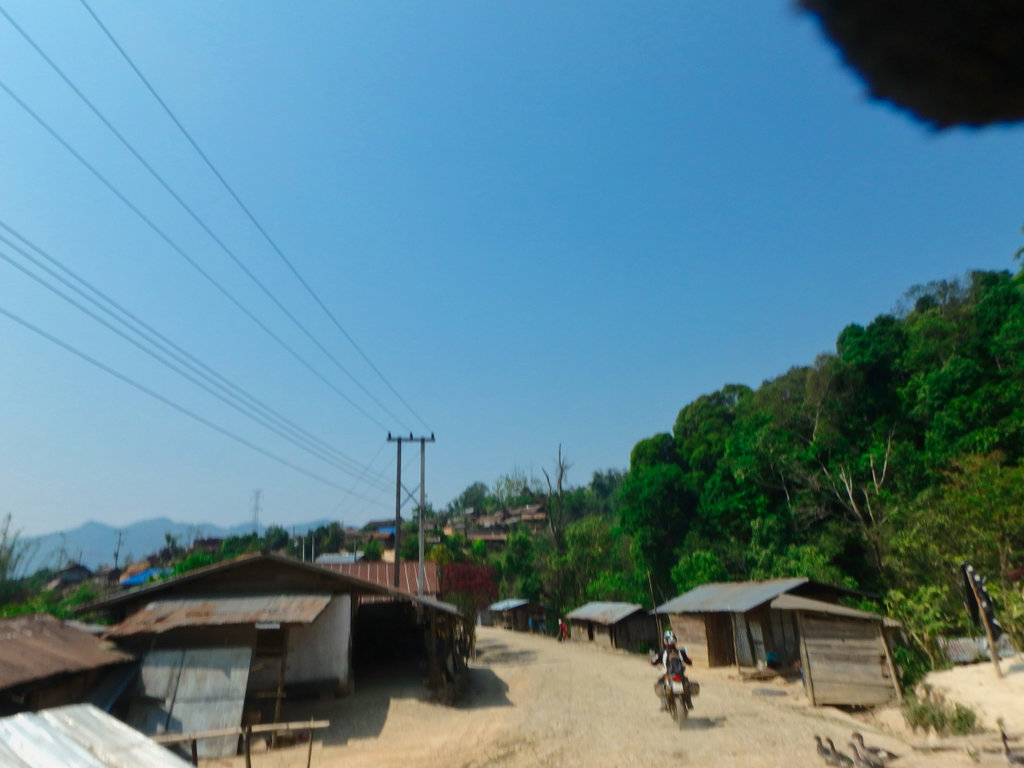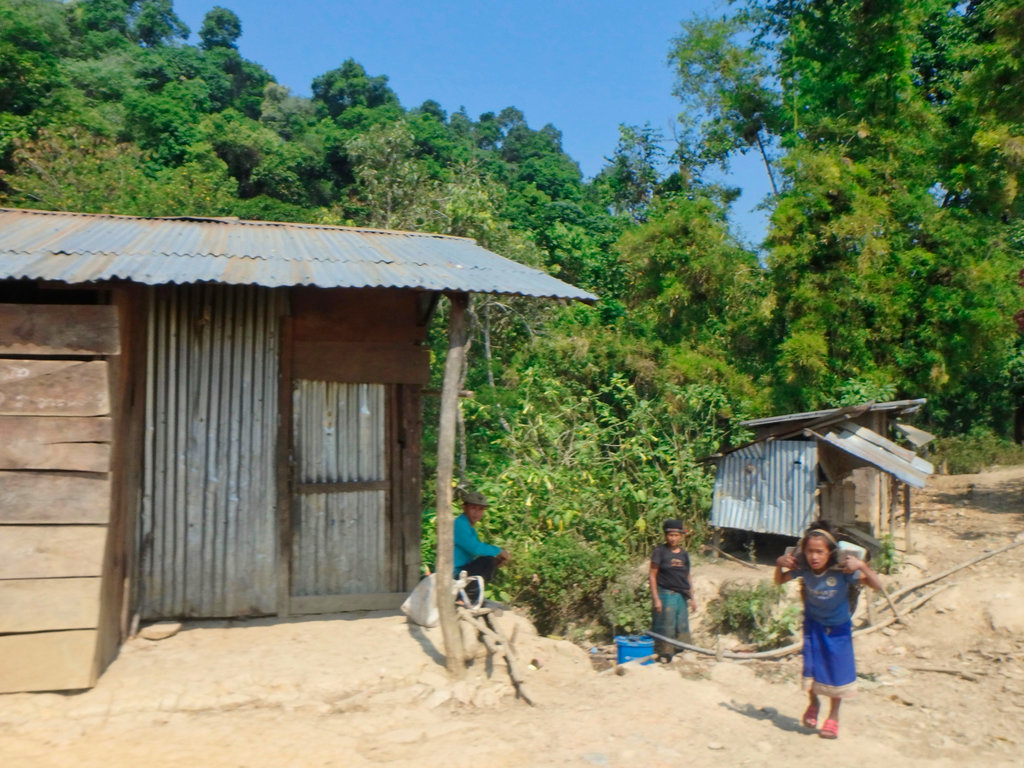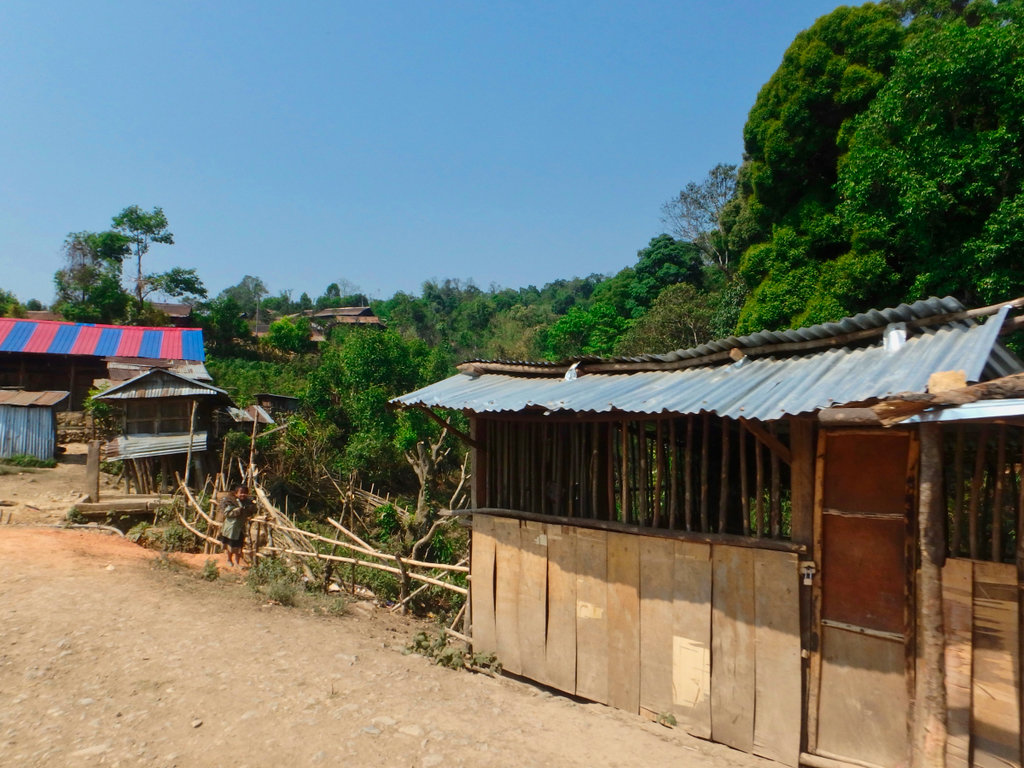 Bad shots but they look like Black Lahu.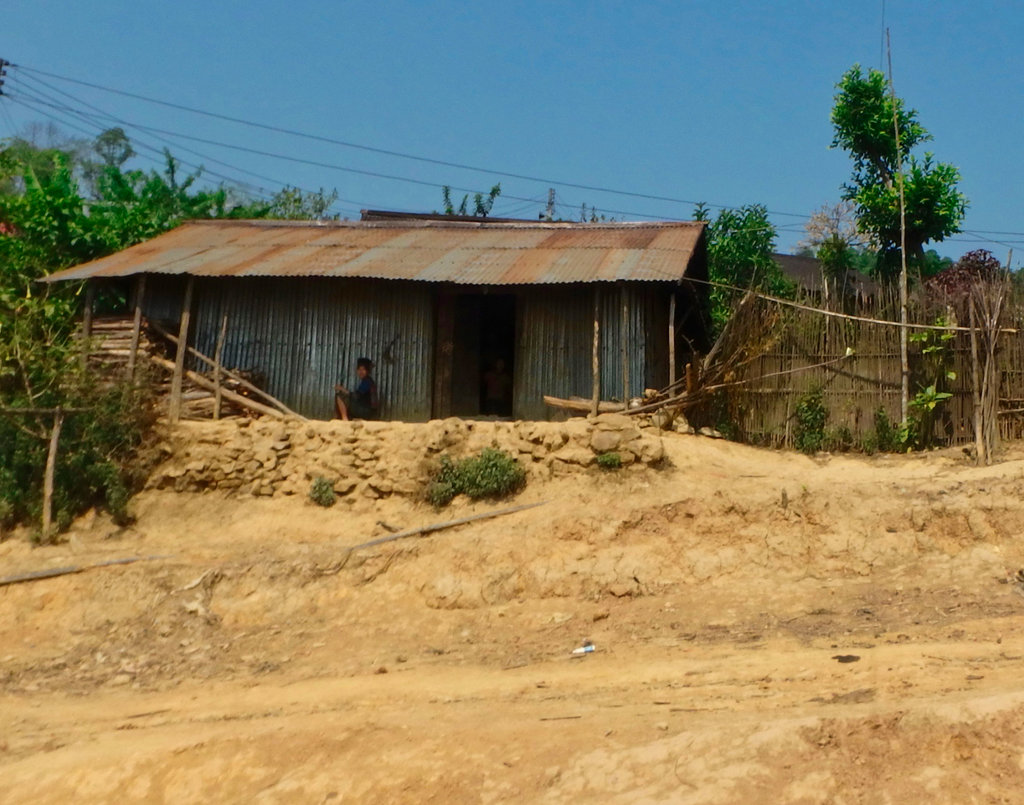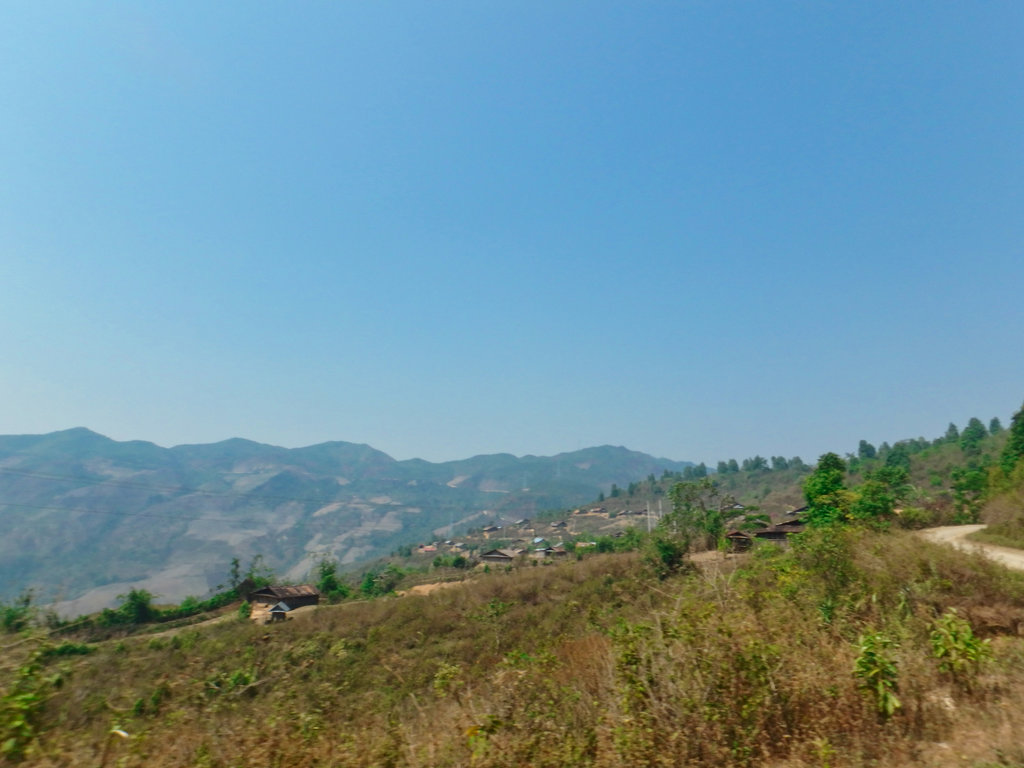 One of the few shots that focused.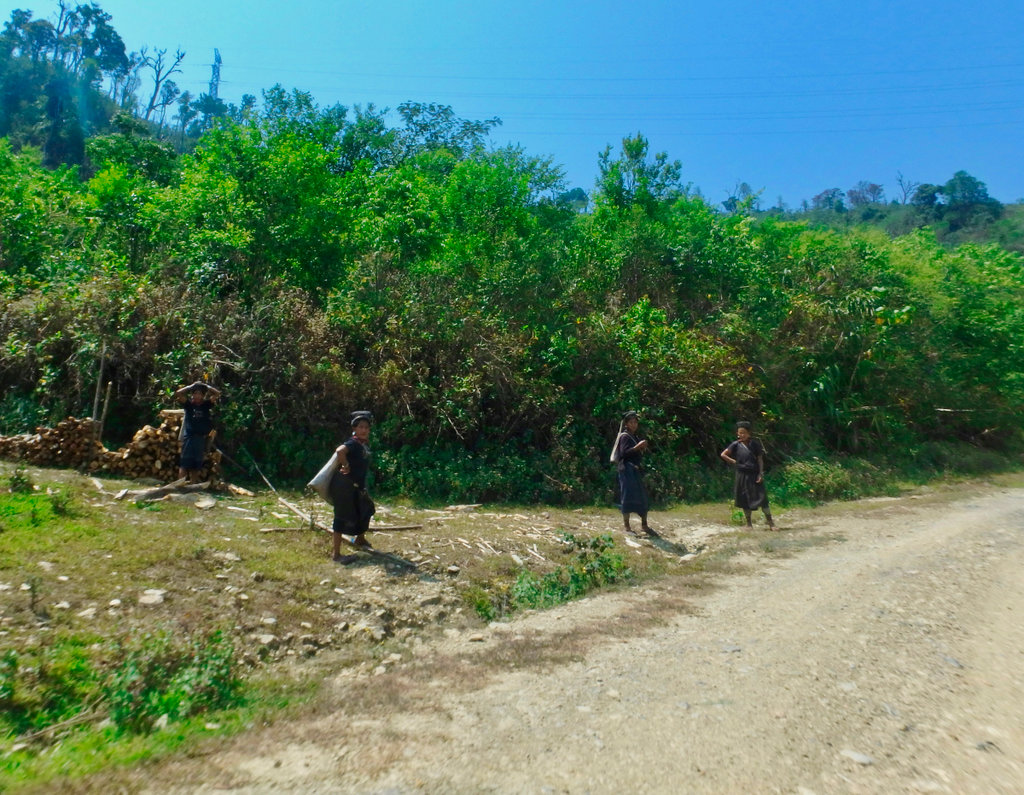 Bare chested is normal around here.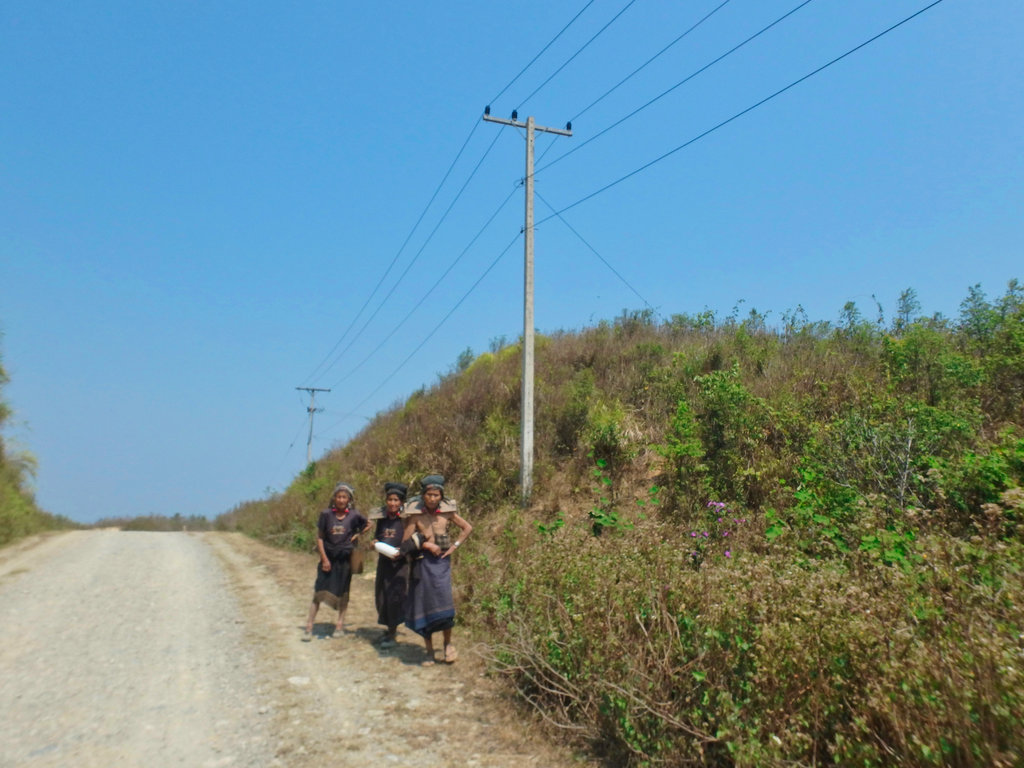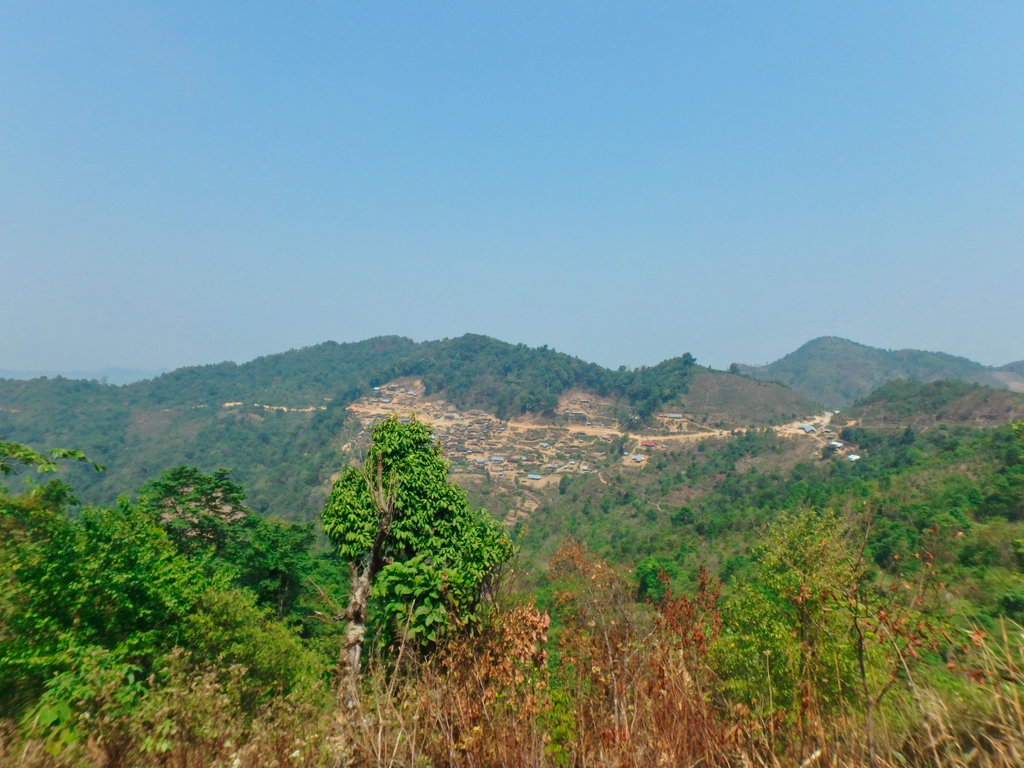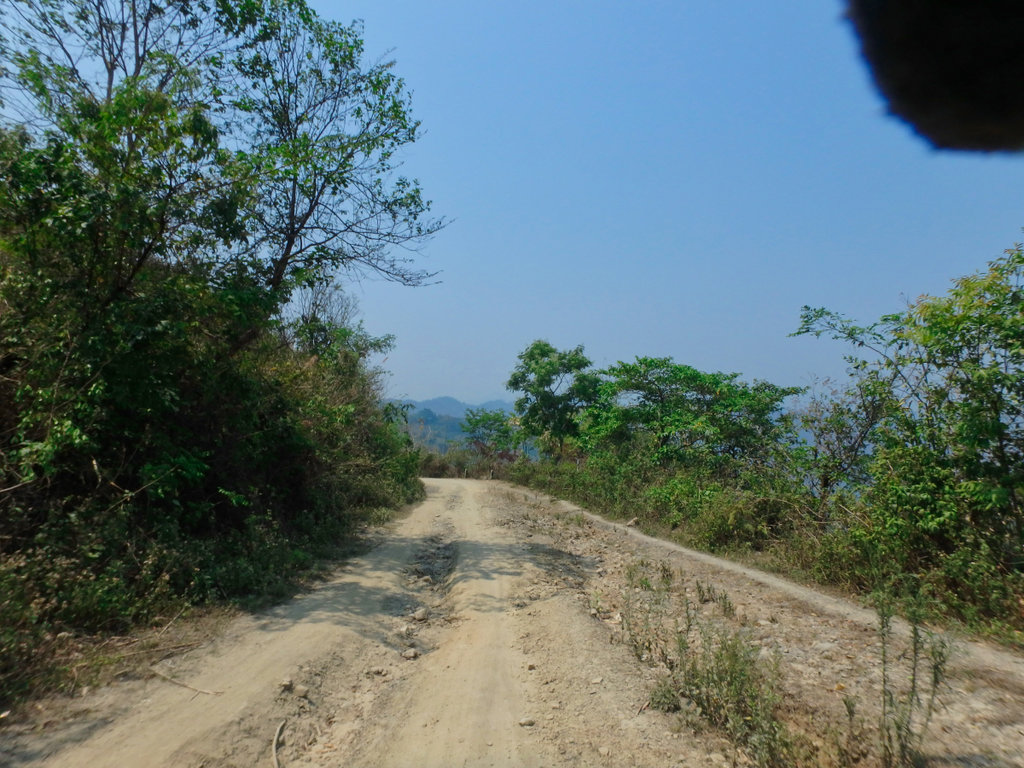 More super shy villagers.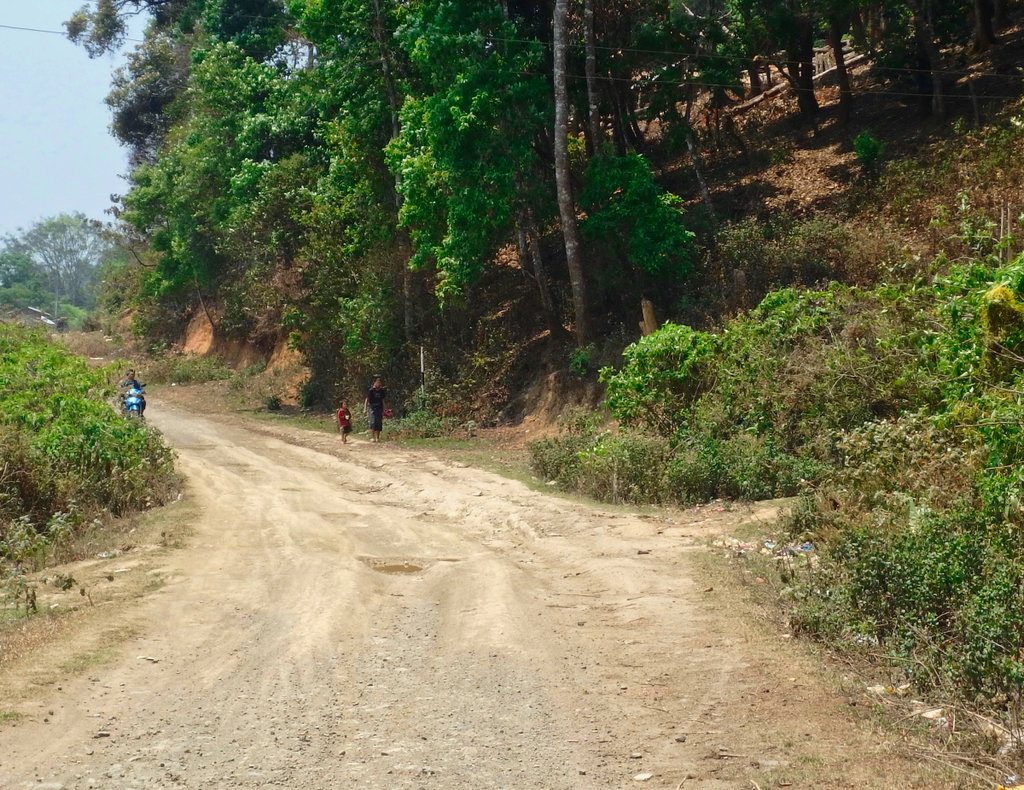 The final drop down to the 1B is deep in dust.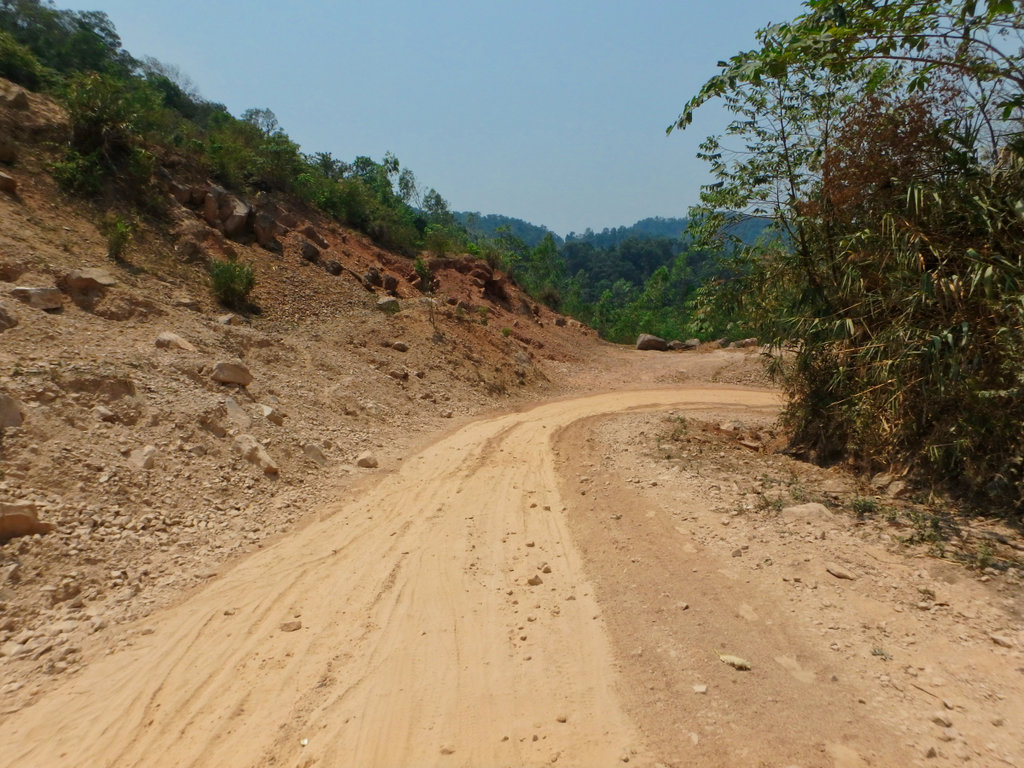 Turning north to Boun Tai
We didn't plan on staying in Boun Tai, it's a bit of a one-horse town with few restaurants you would want to eat in and only the Heuangphaseuth Gh worth stopping in while listening to Mickeys Royalist stories.
N21.39703° E101.96982°
We stopped for some noddles next to the old French Fort.
N21.38890° E101.97460°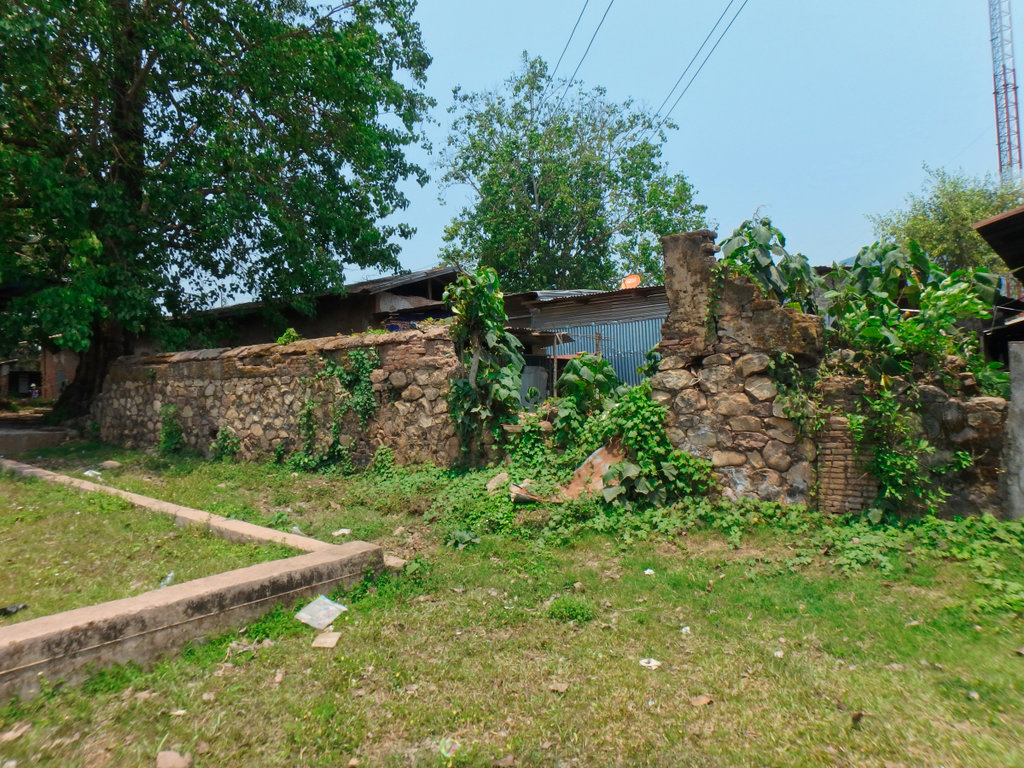 The old fort was pretty extensive in its day, but like most old Indochina period stuff now left to rot.
N21.38937° E101.97439°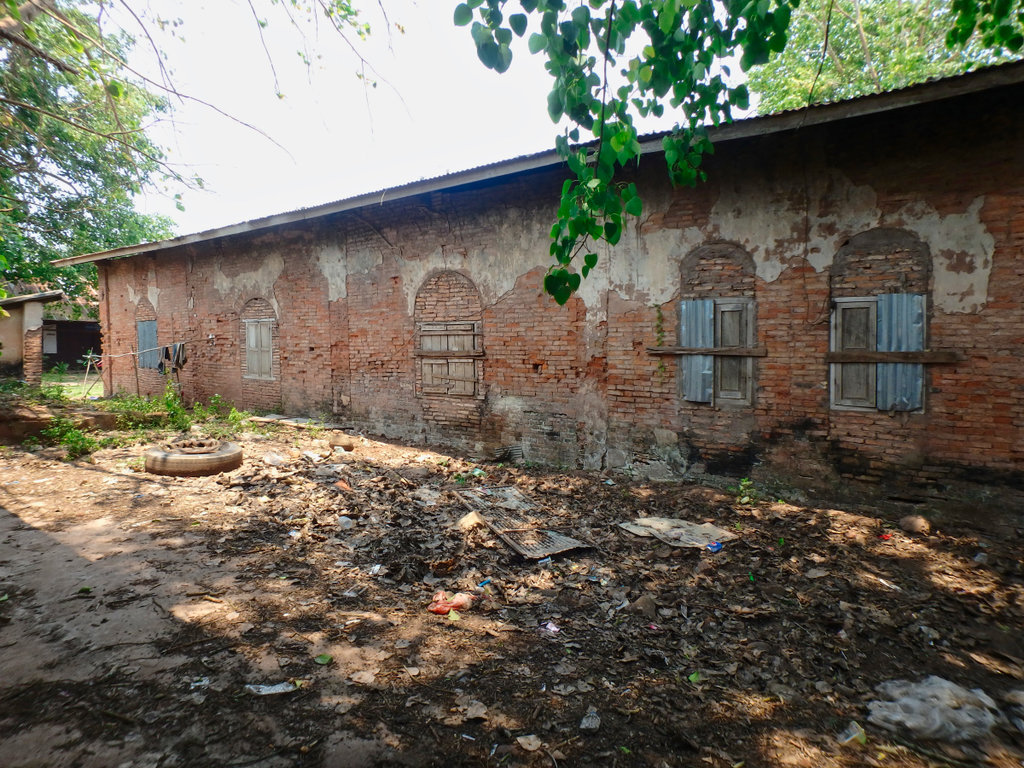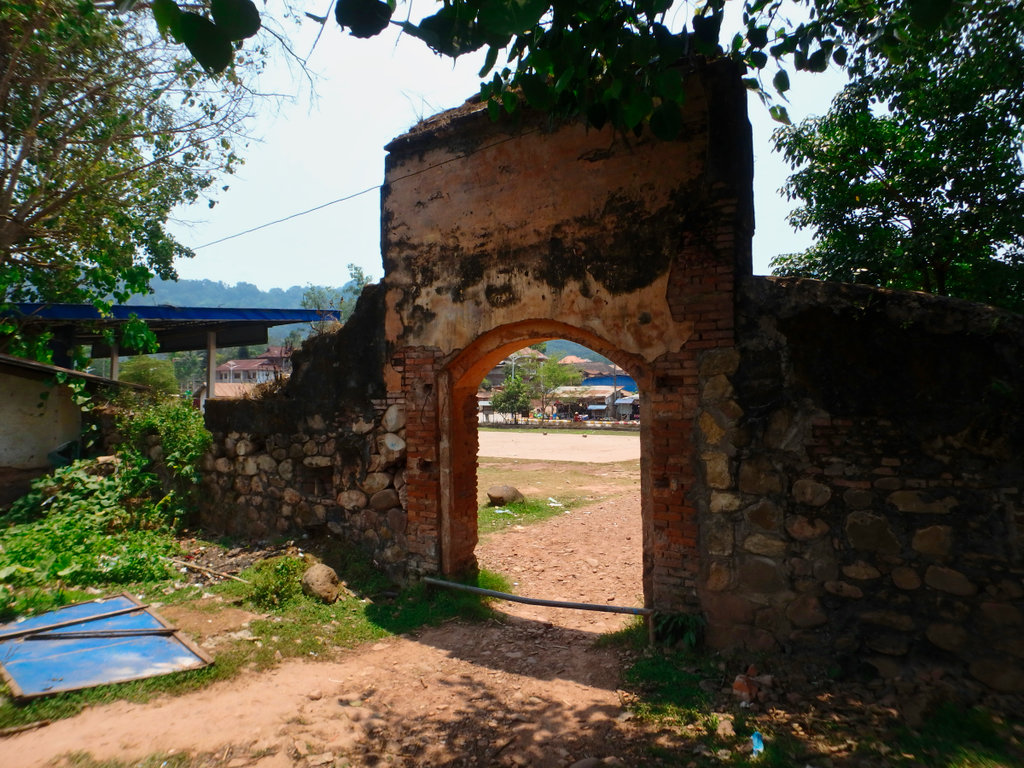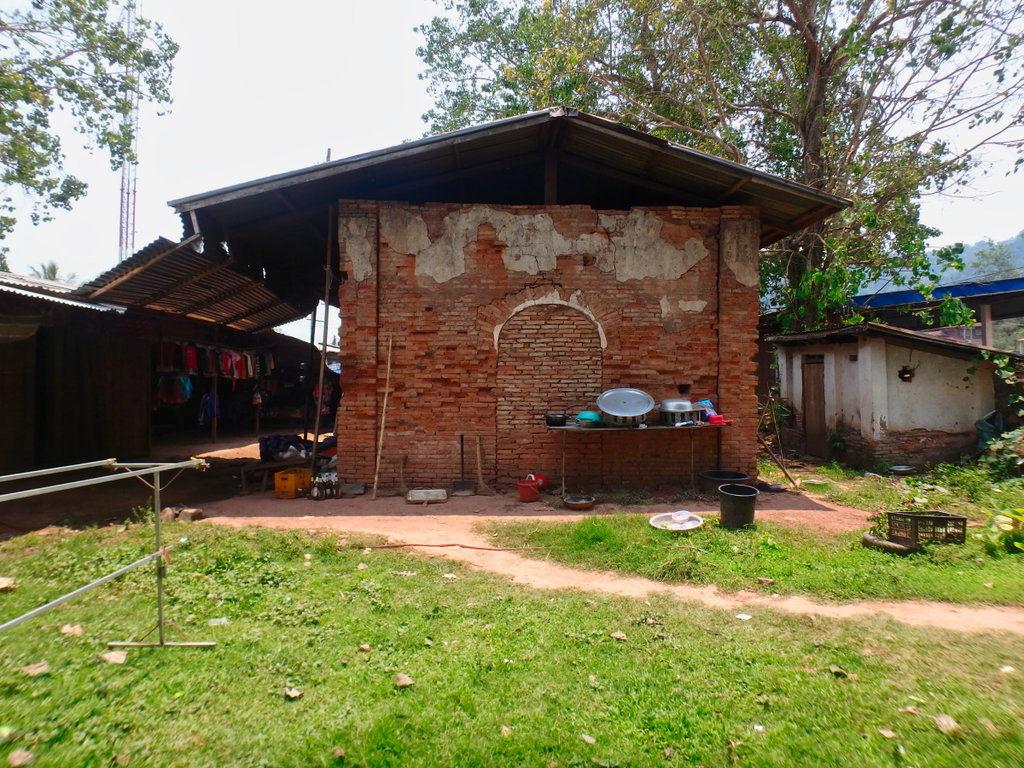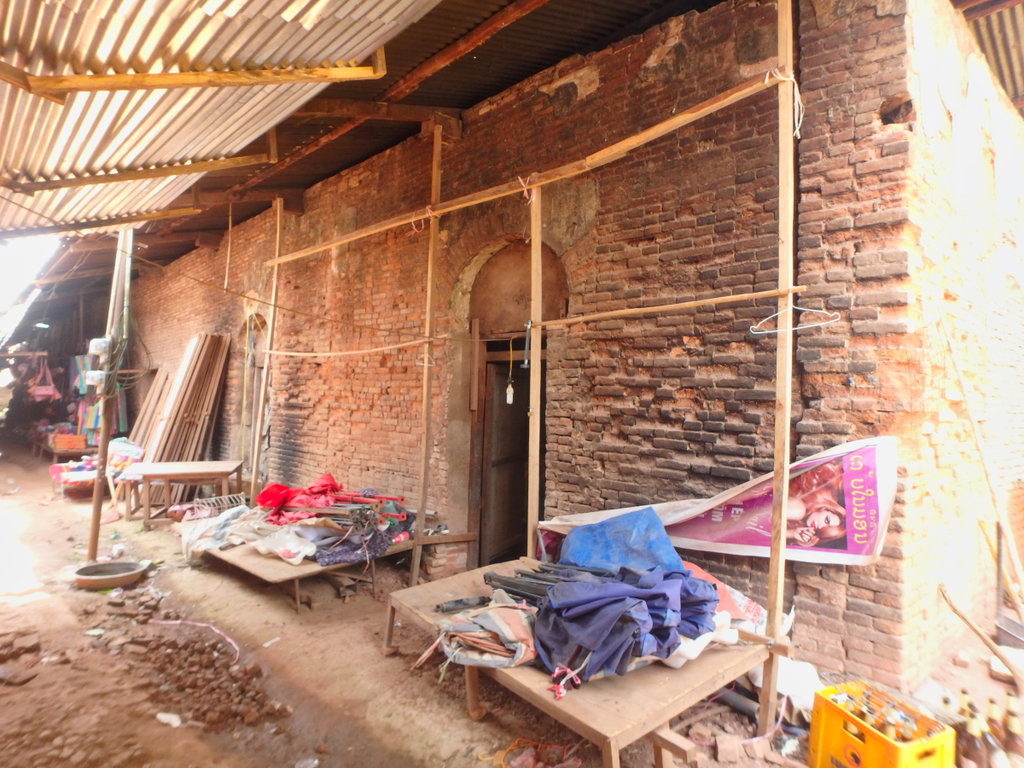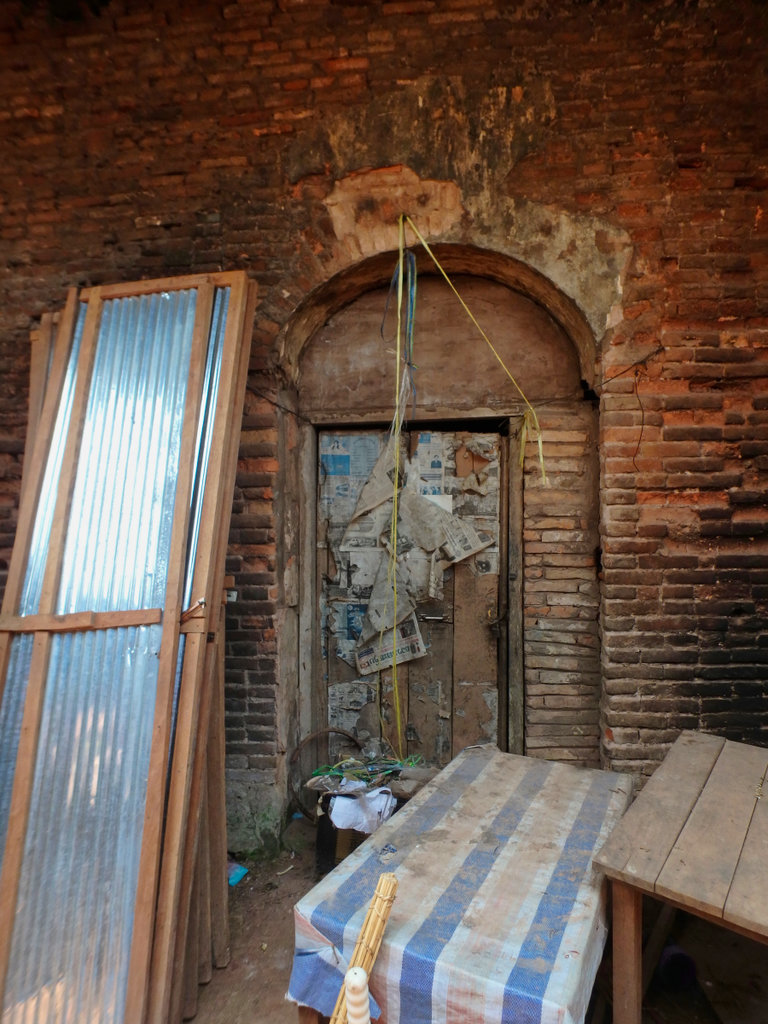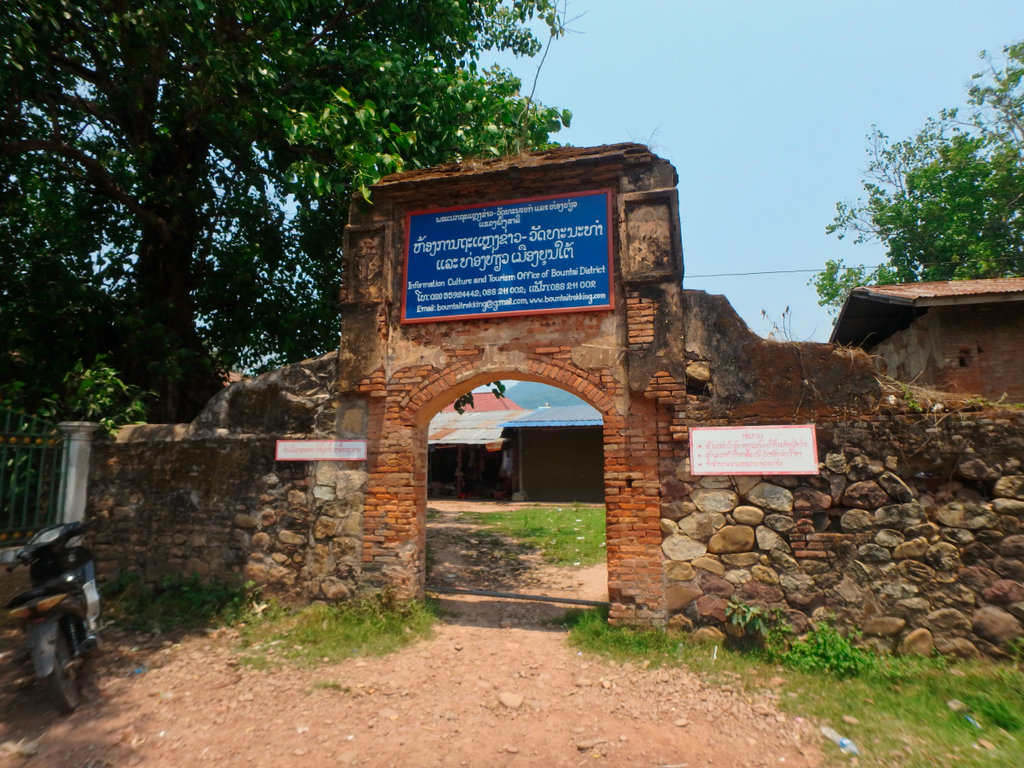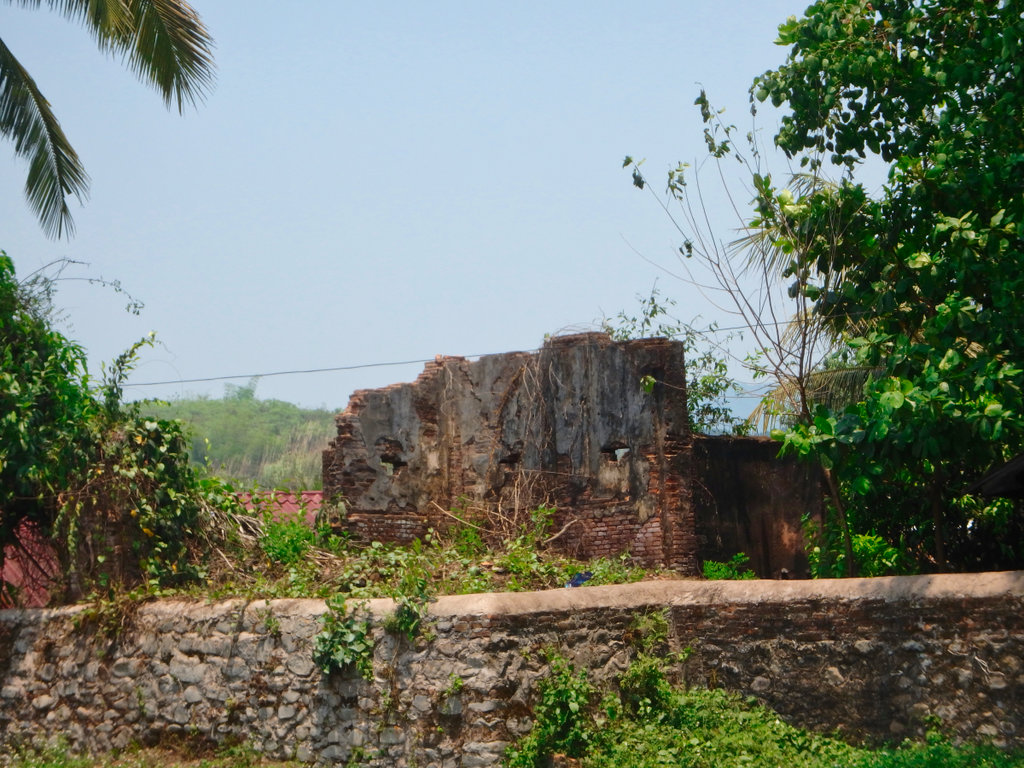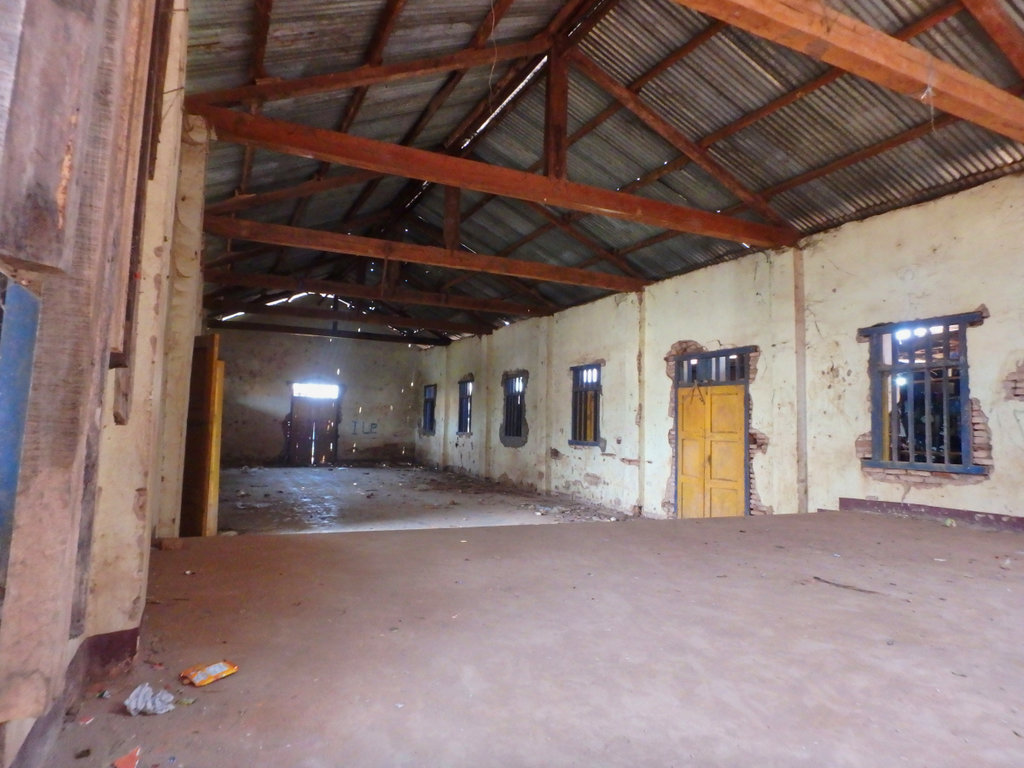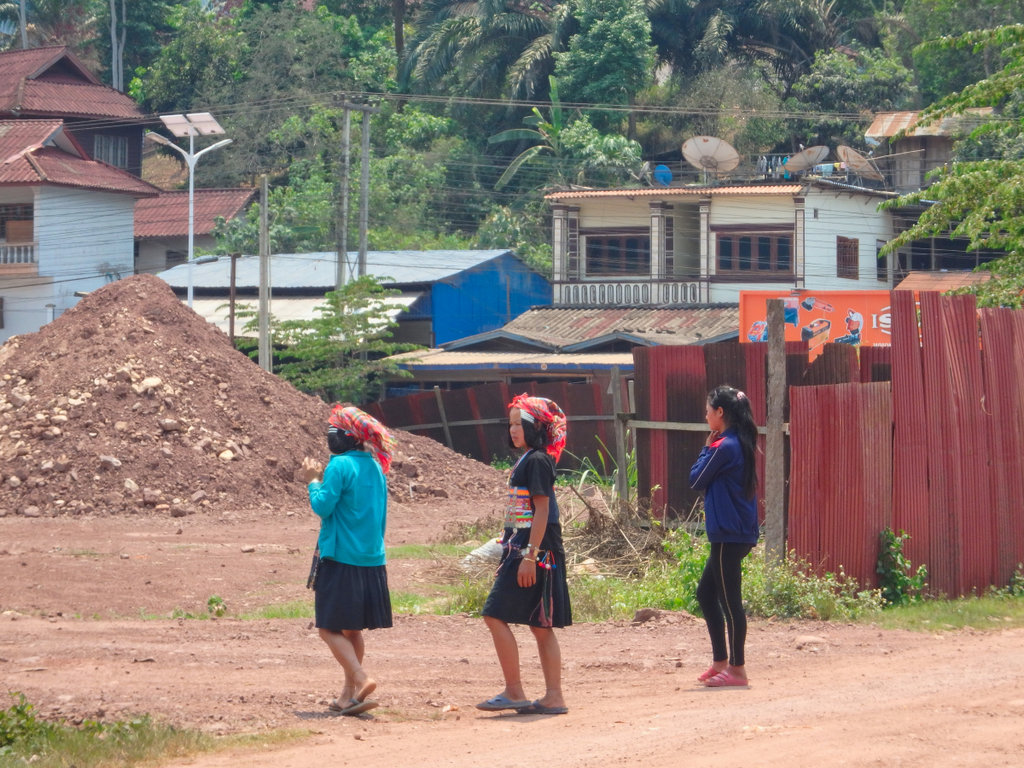 Whilst eating I made a schoolboy error and changed my GPS from track to route to gauge how long it would be to Luang Namtha from here and we headed out
Paid the fee for the bridge, wet feet not welcome this late in the day.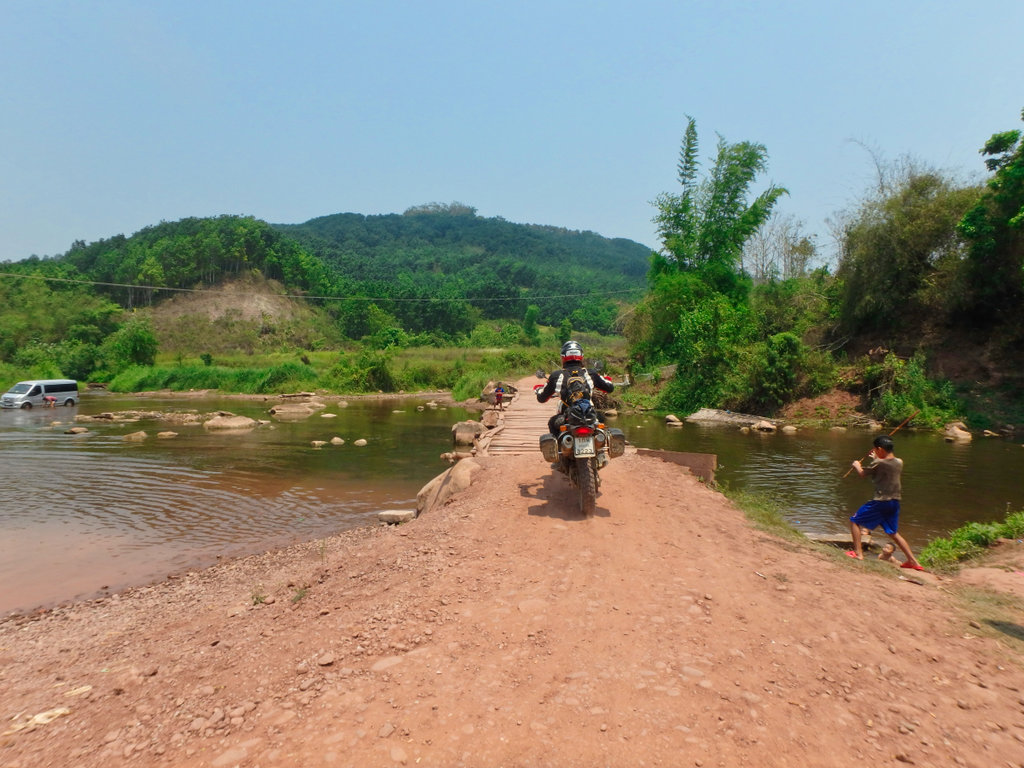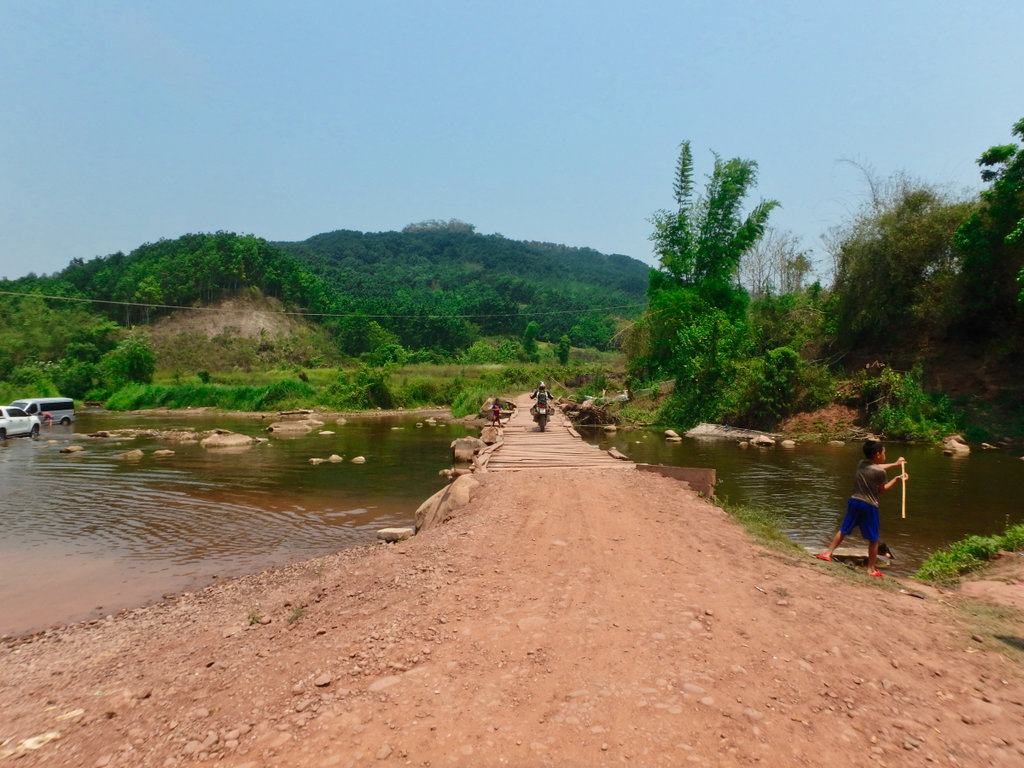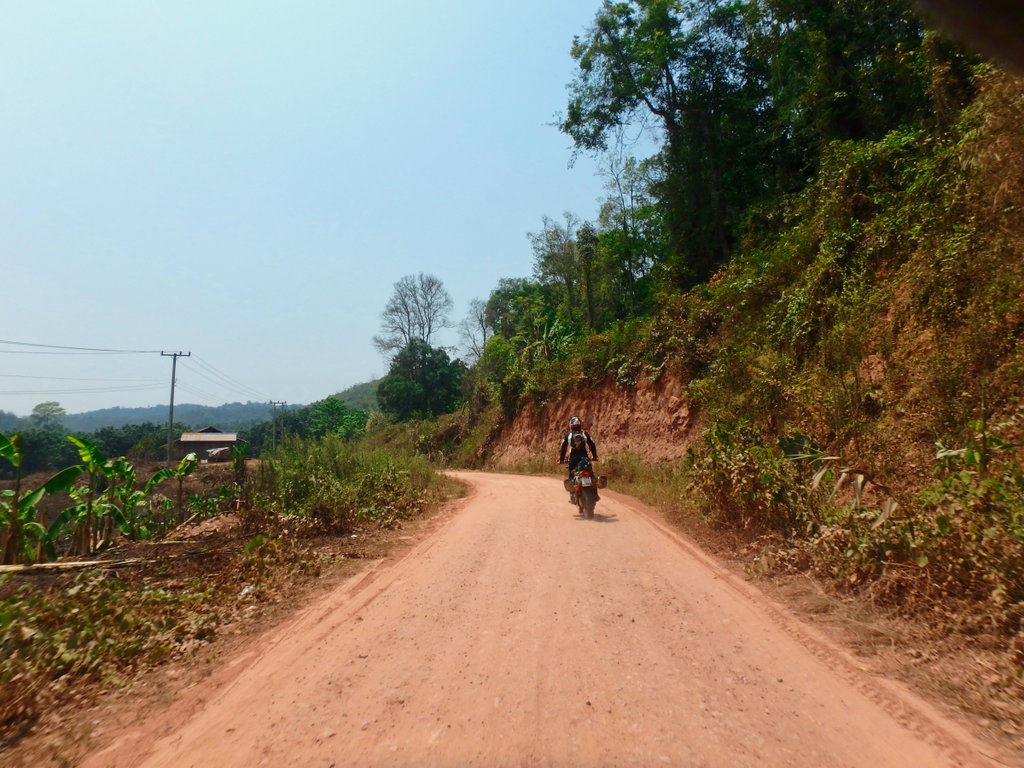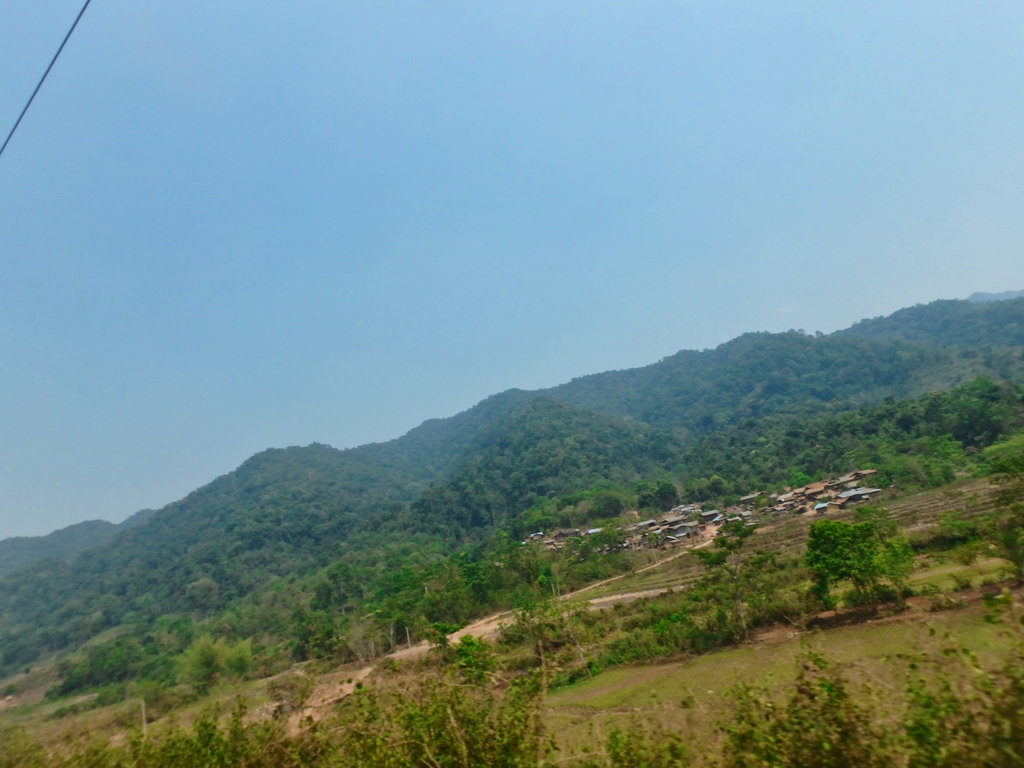 Somewhere along the way, I wasn't paying attention and must have stopped at a junction and the GPS rerouted us on what would be a 60km loop back to where we came but at least we saw some new stuff LOL
We stopped at a gas station but was out of fuel, from there on every village we stopped had no fuel, looked like i was to break my record of never running out of gas.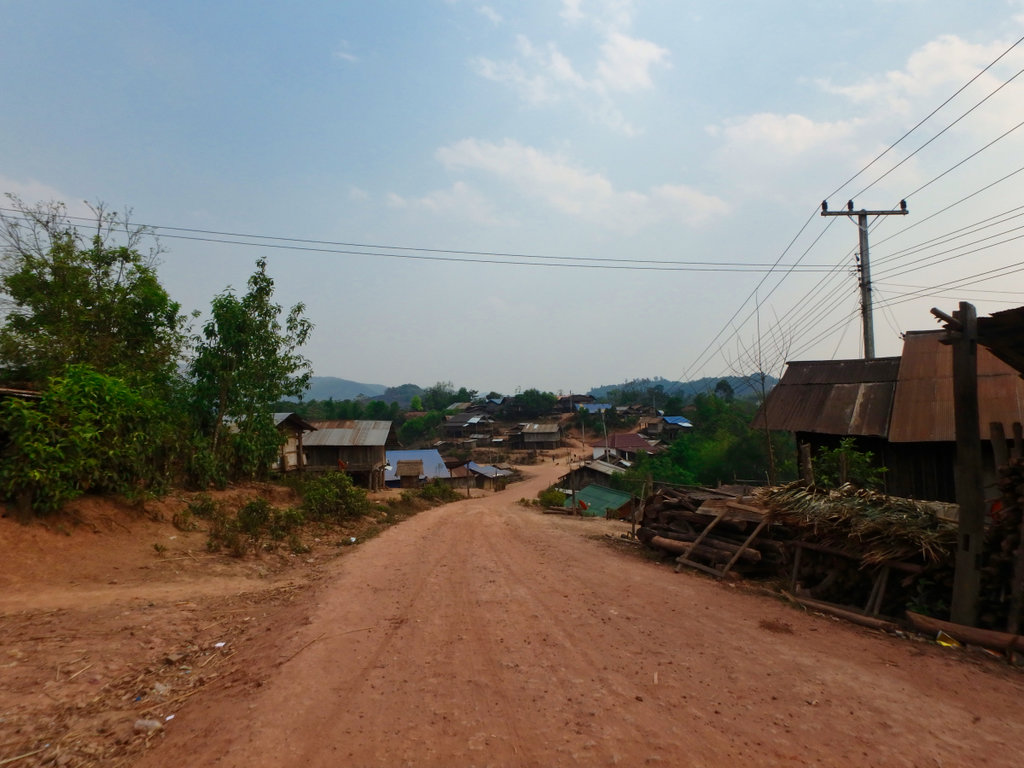 Fortunately, after several villages, we found one that had bottles of gas and after a drink and a chat off again.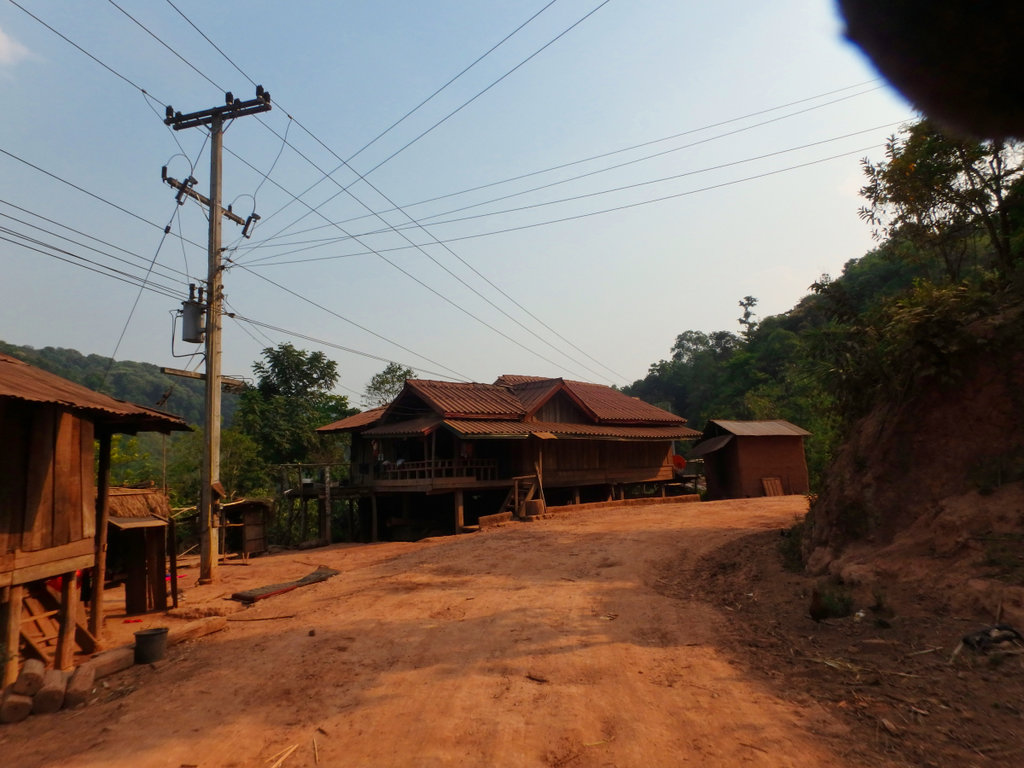 The famous wat with the griffin type figure.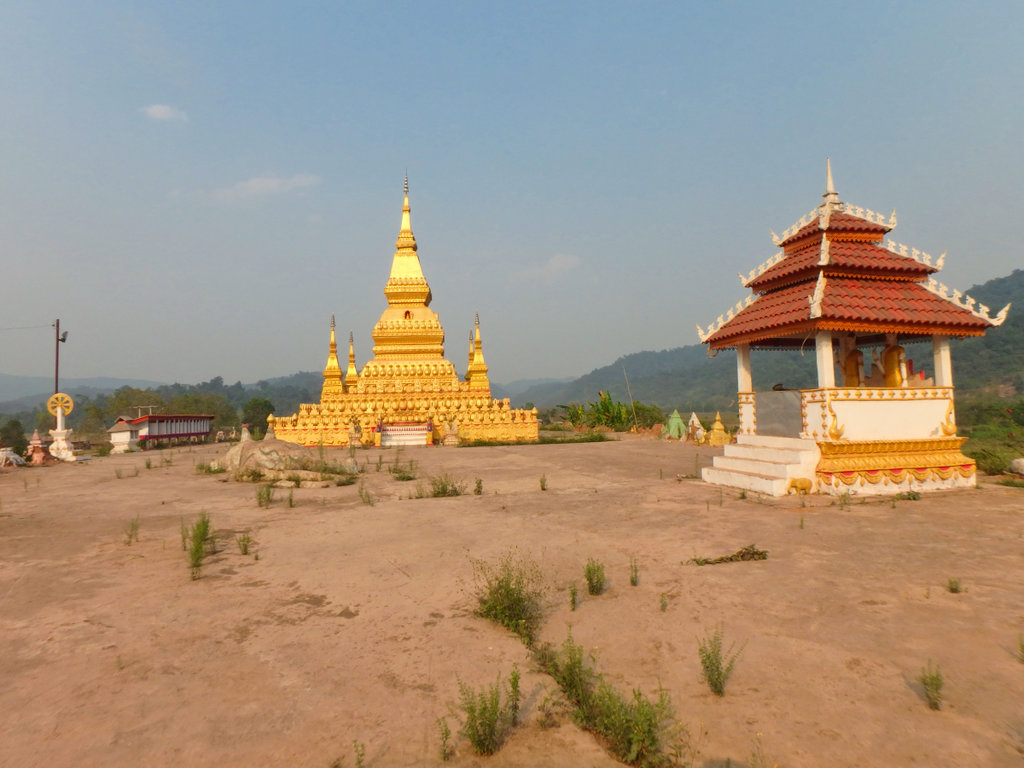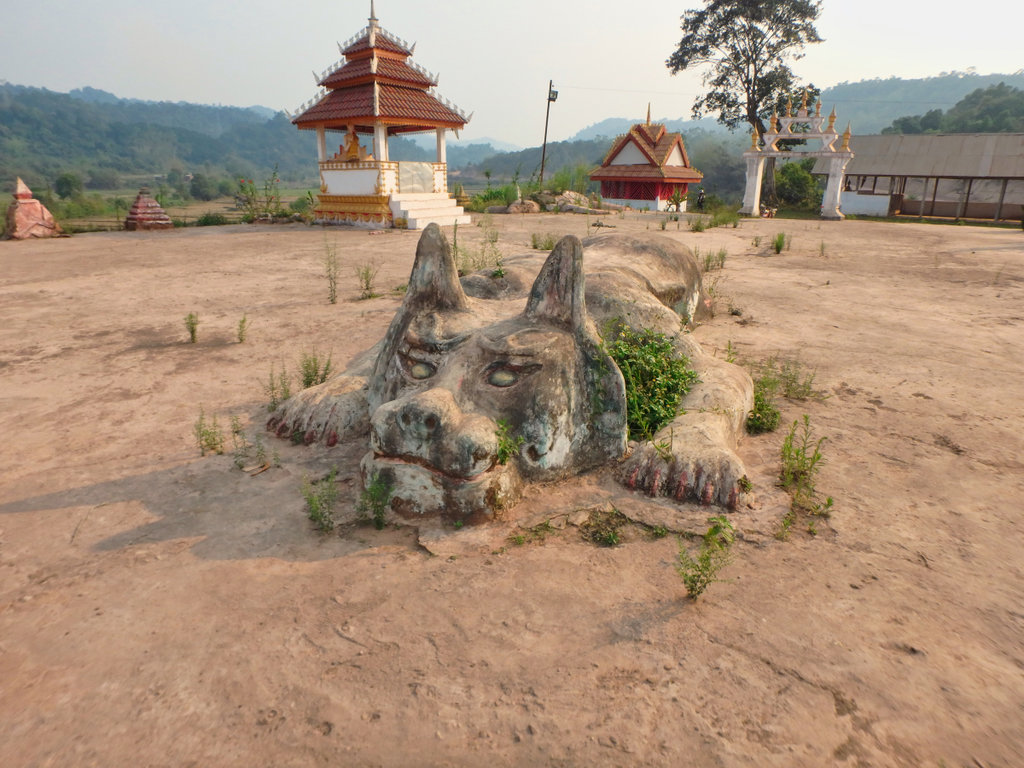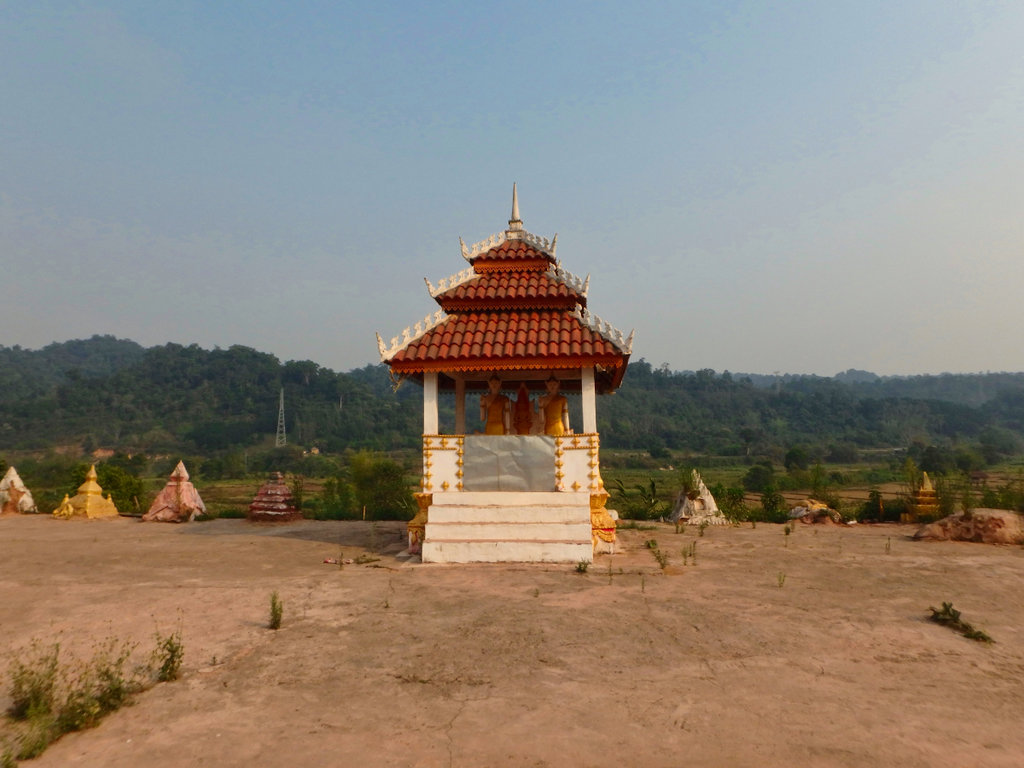 Another new road going in as we reached the 13N, maybe signs they will pave the 1203 now.
One of the numerous railway bridges in progress.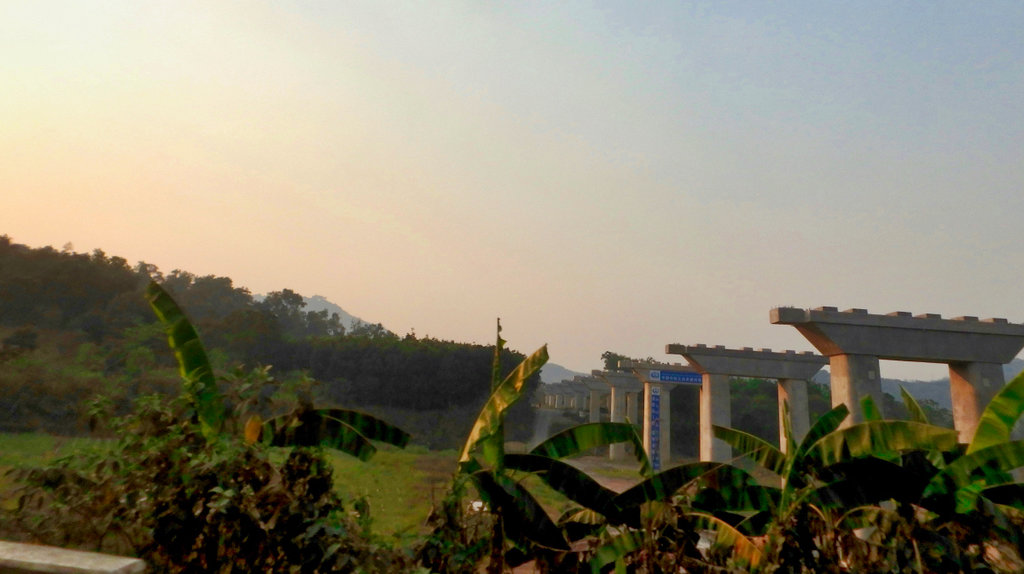 Uneventful paved ride to Luang Namtha I was suggested to try the new Gh called the Luang Namtha Inn right next door to the Manychan, nice clean rooms and bikes safely stored at night the normal 100k kip if I recall, highly recommended. .
N21.00262° E101.40944°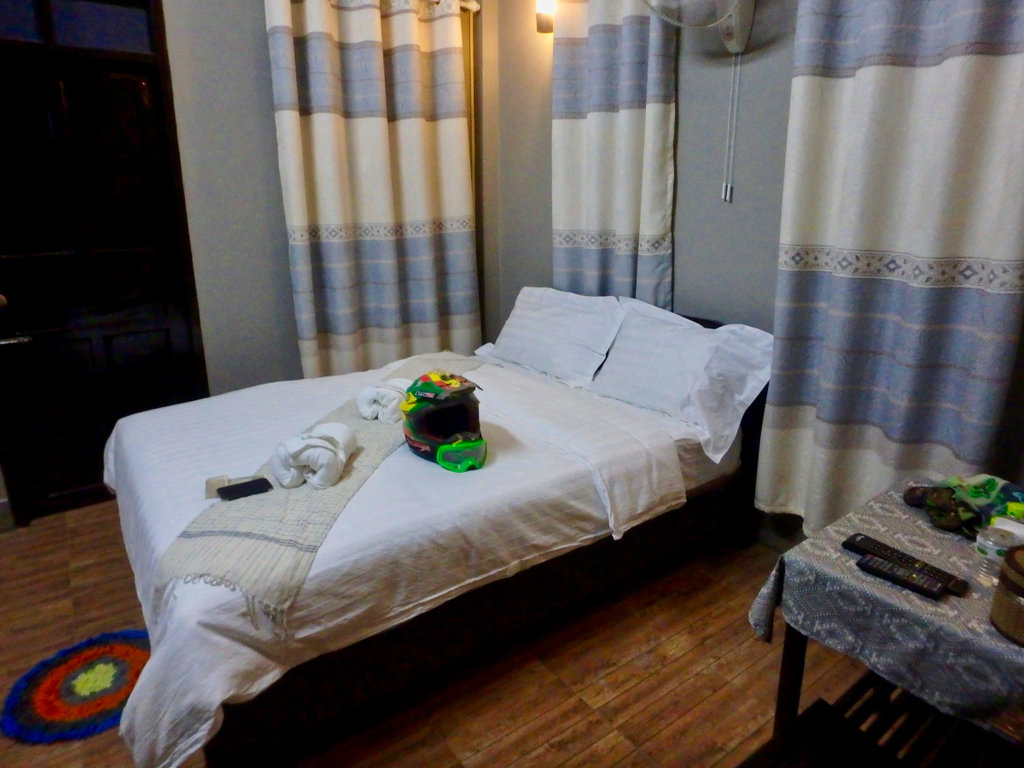 Bikes tucked away for the night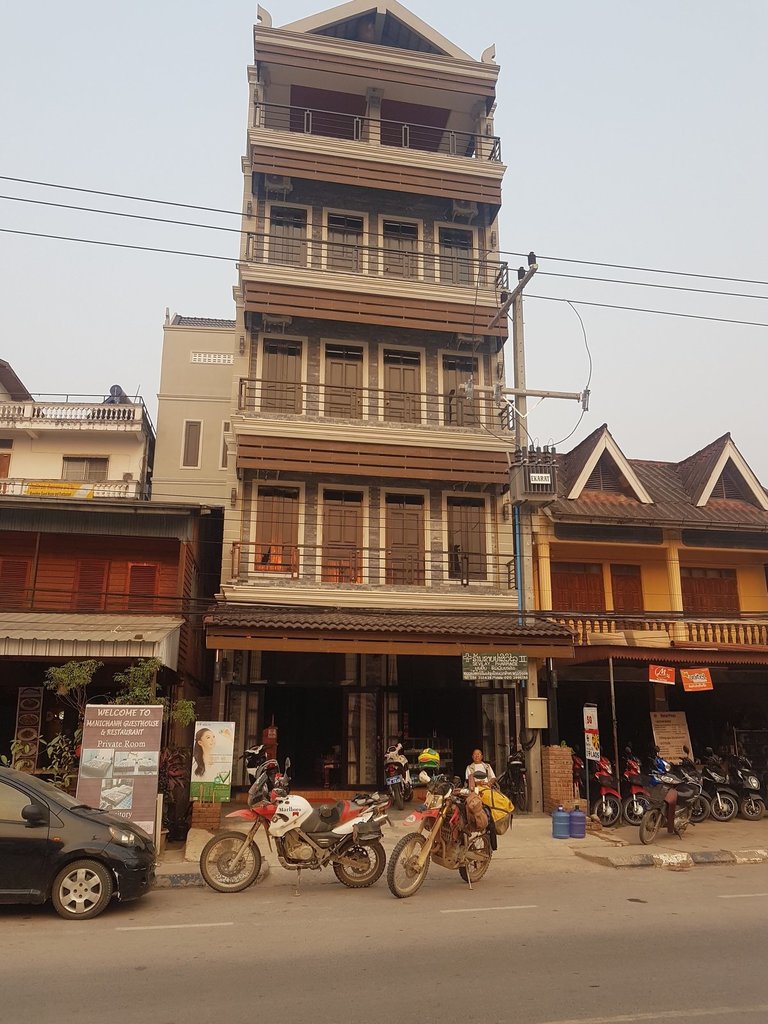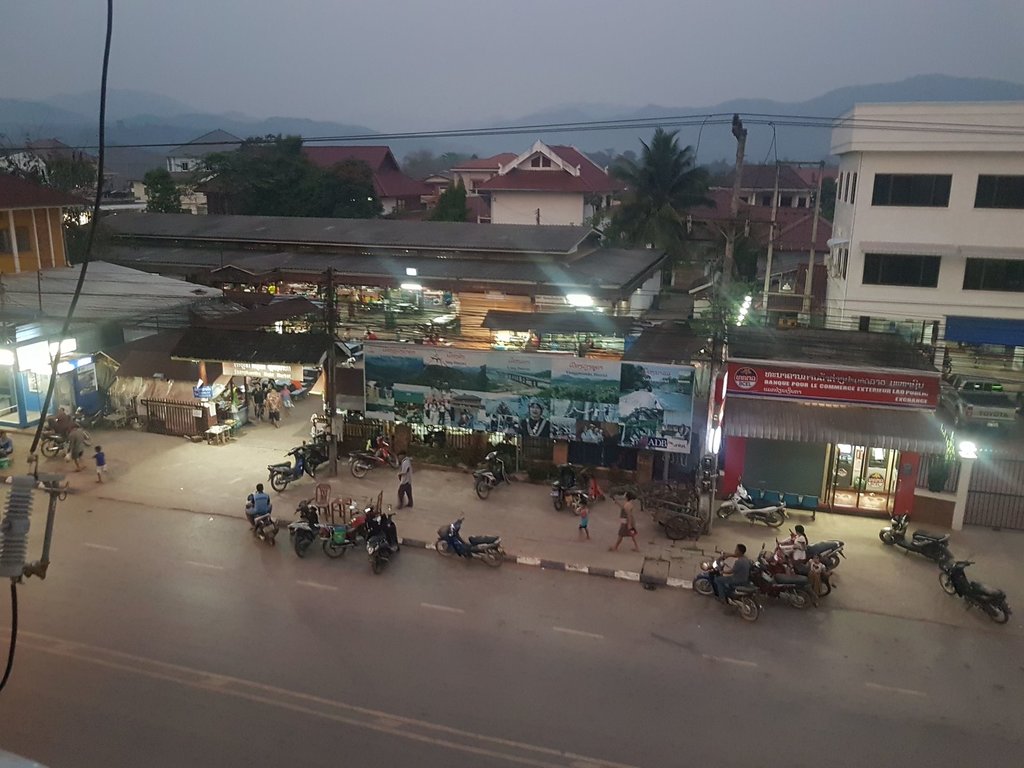 GPX viewer