Joined

Jul 1, 2012
Location
Bikes

Honda CRM-AR 250, Honda CRF 250-L, Suzuki V Strom XT 650 Honda XR250 Baja BMW F650GS
Sore heads the next morning, not surprisingly Saysamone lay unconscious on his bed, fortunately the ride north is a short one of only 95 km so we had time to meander or way along.
The obligatory runway shot.
The new roadway, not really sure why they didn't just widen the original road it would have been more cost effective.
Vang Poa's home, a Laoation lady contacted me recently and wanted to visit with her father who served in Long Cheng, they allowed him access into the house but not allowed to take pictures, this would make the perfect museum and tourist information point.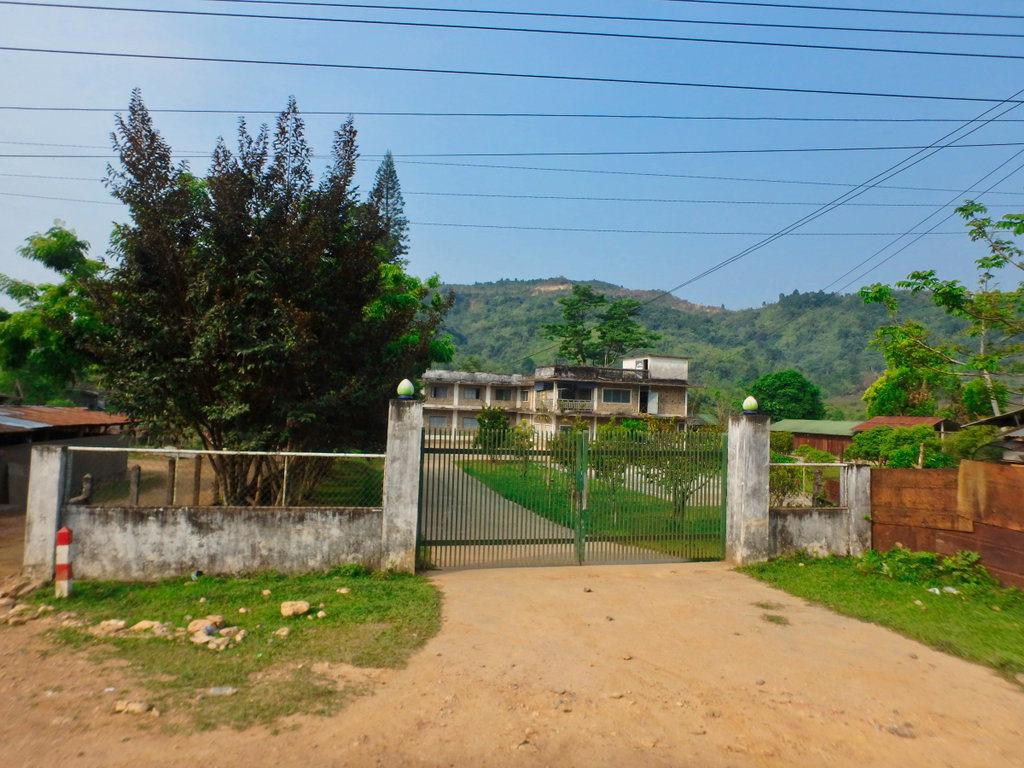 The north end of town a distinct different feel to the south end.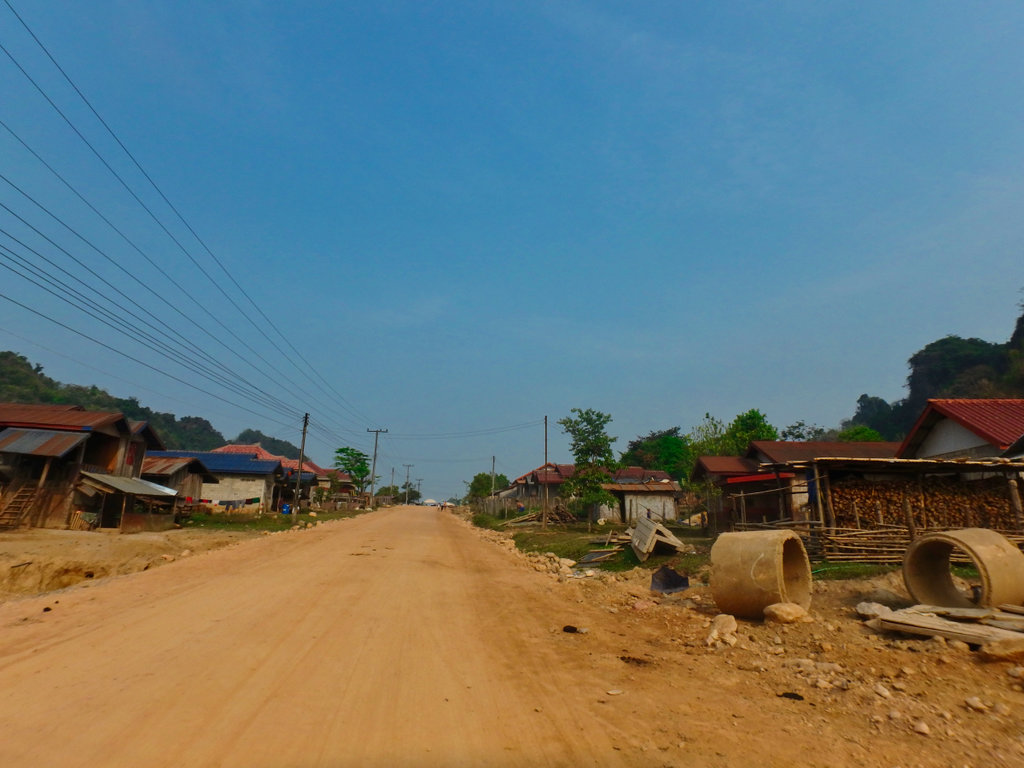 The road north is still semi graded, no doubt in time it to will be paved.
The old gate to Skyline ridge has gone, a new bypass road now carves its way along the ridgeline and into the valley below. We had planned to ride the ridge or what was left but couldn't find access to it.
The new road is shown in blue.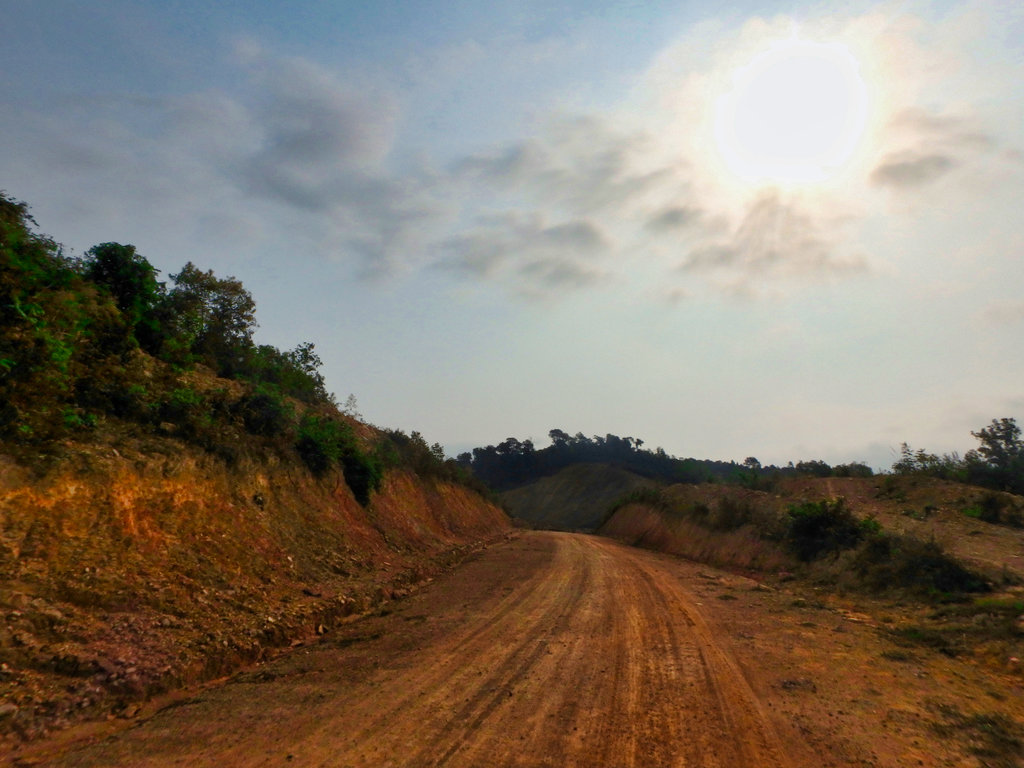 A lot of UXO's must have been cleared in order to lay this new roadway from the well documented battle of Skyline Ridge.
The northern route is a mixture of rocks and clay and aside from landslides is passable year round.
The old bridge is in a pretty poor state, best take the water crossing here.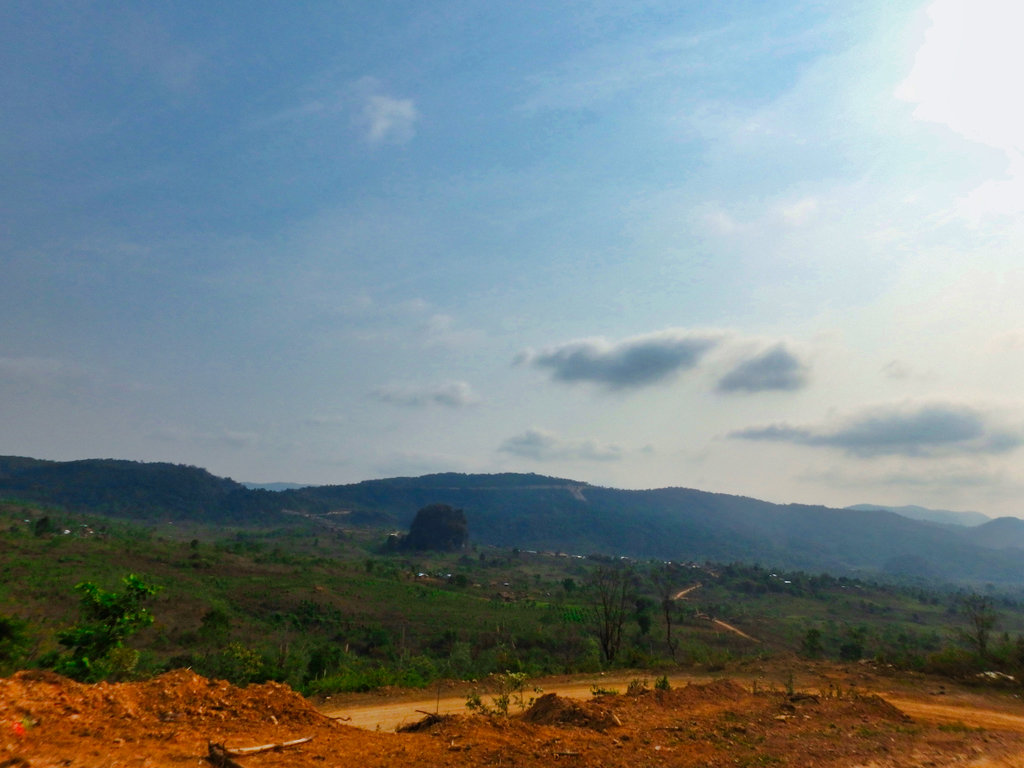 Coming into Sam Thong.
The village shop with its collection of various items war scrap, sadly the machine gun has now gone.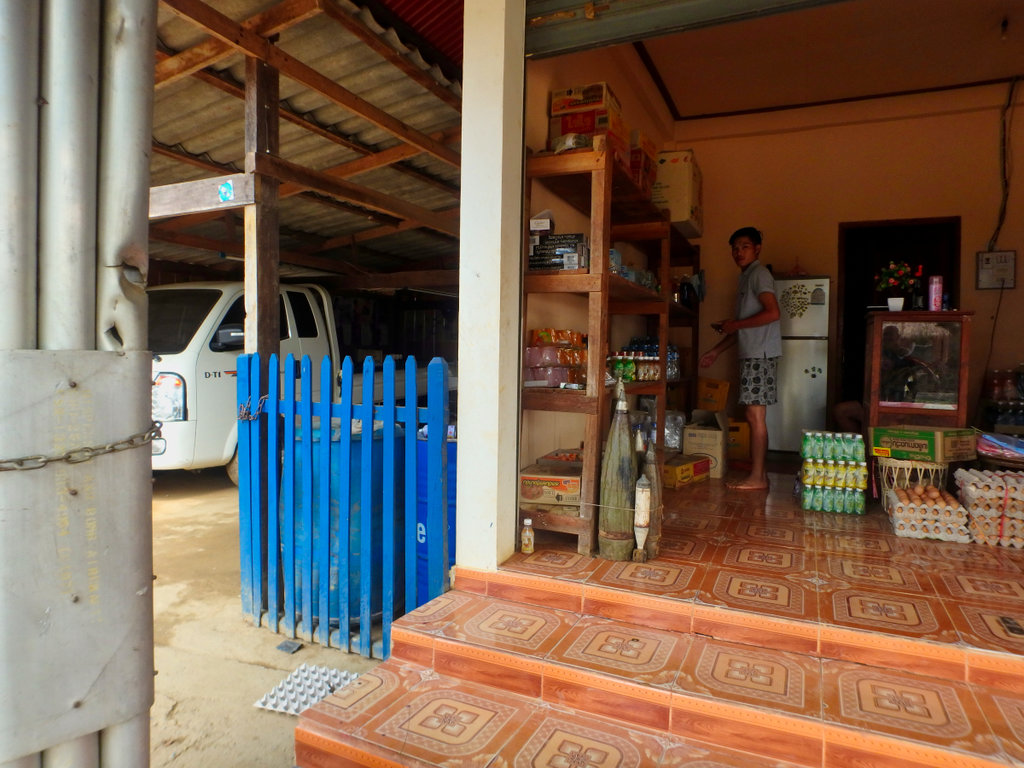 Slow speed dispenser, these are normally broken up and used for ladders.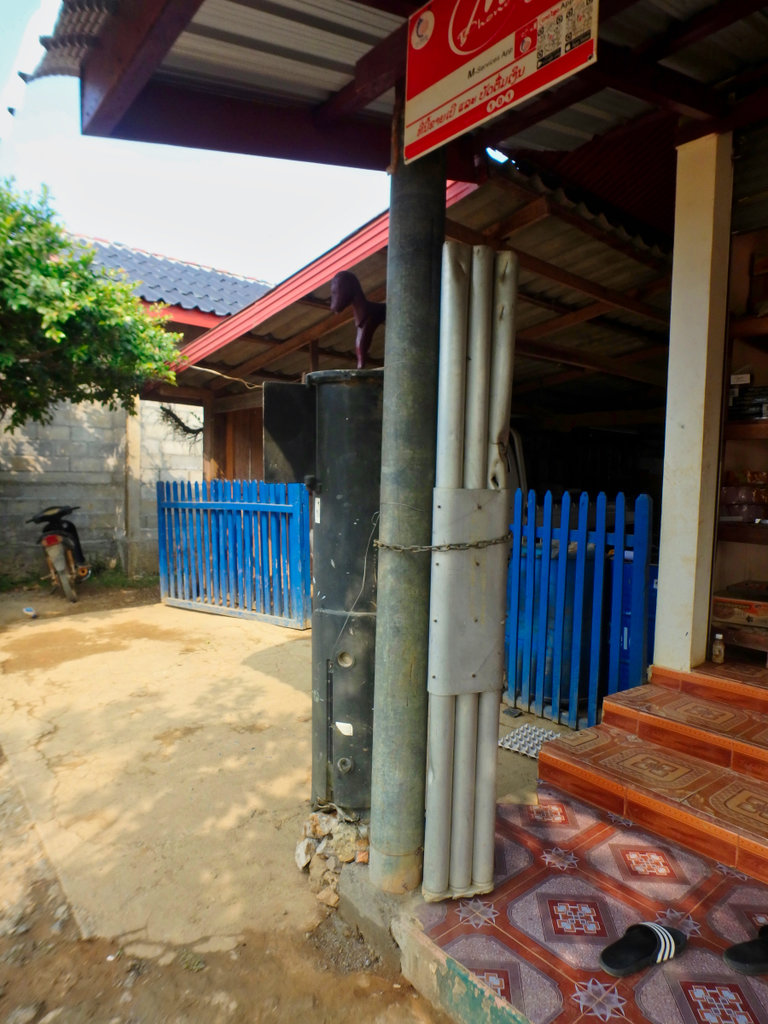 Nick posing alongside a Willey Pete marker rocket.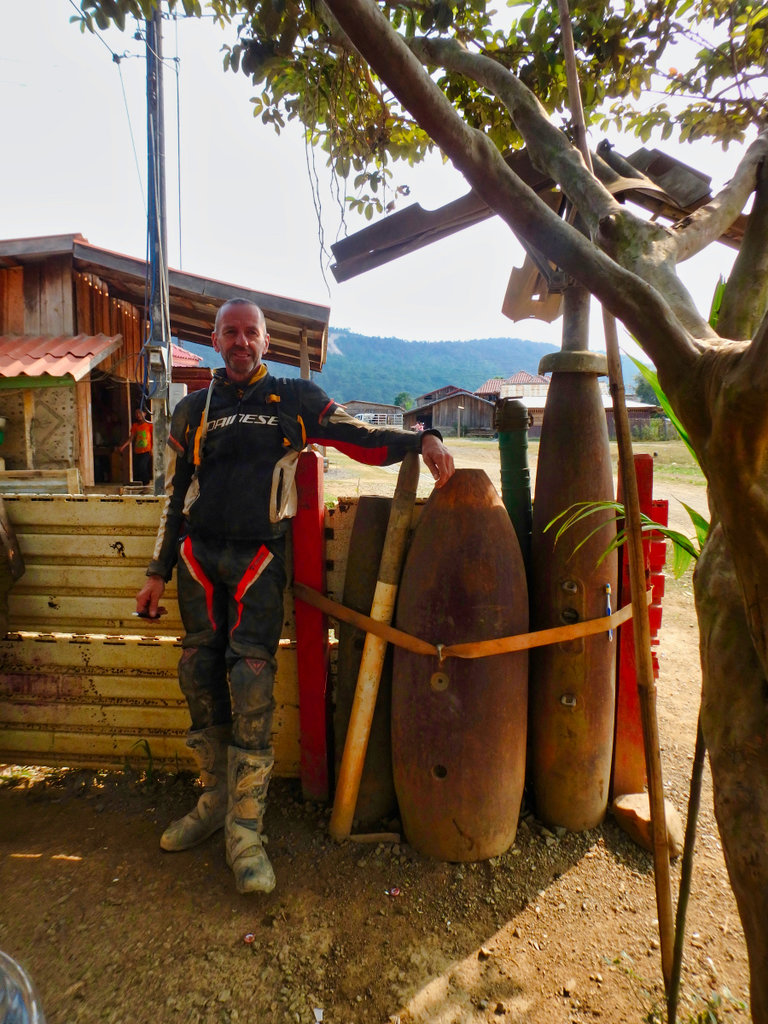 Sam Thong village, hard to imagine now what a significant strip it was.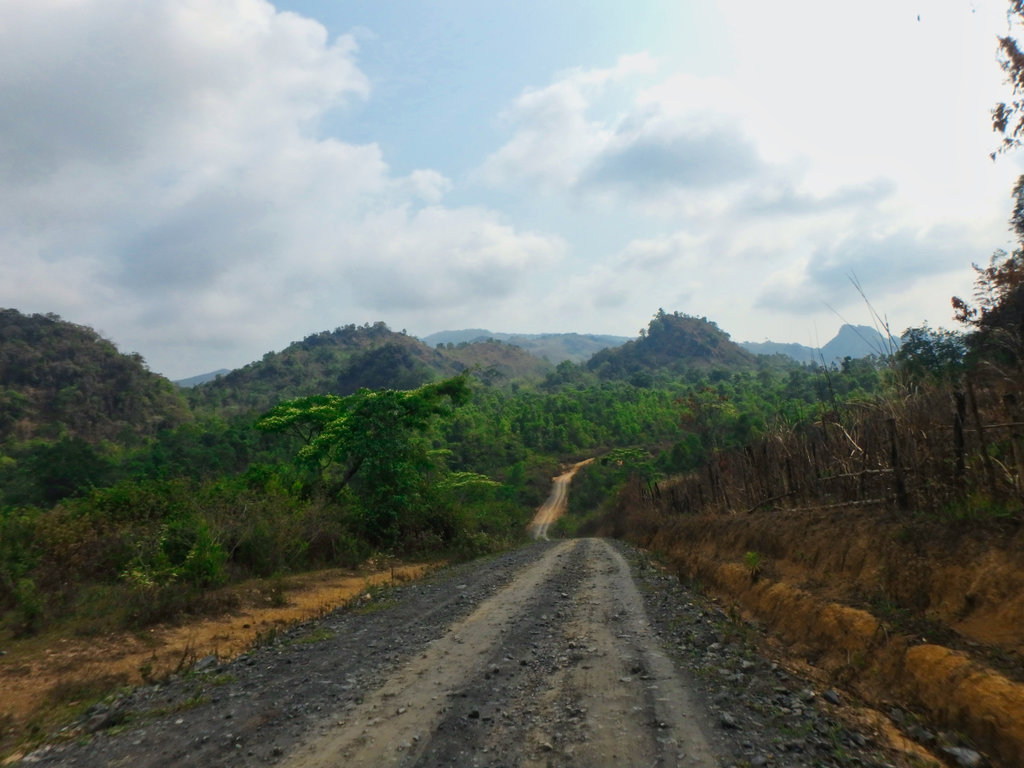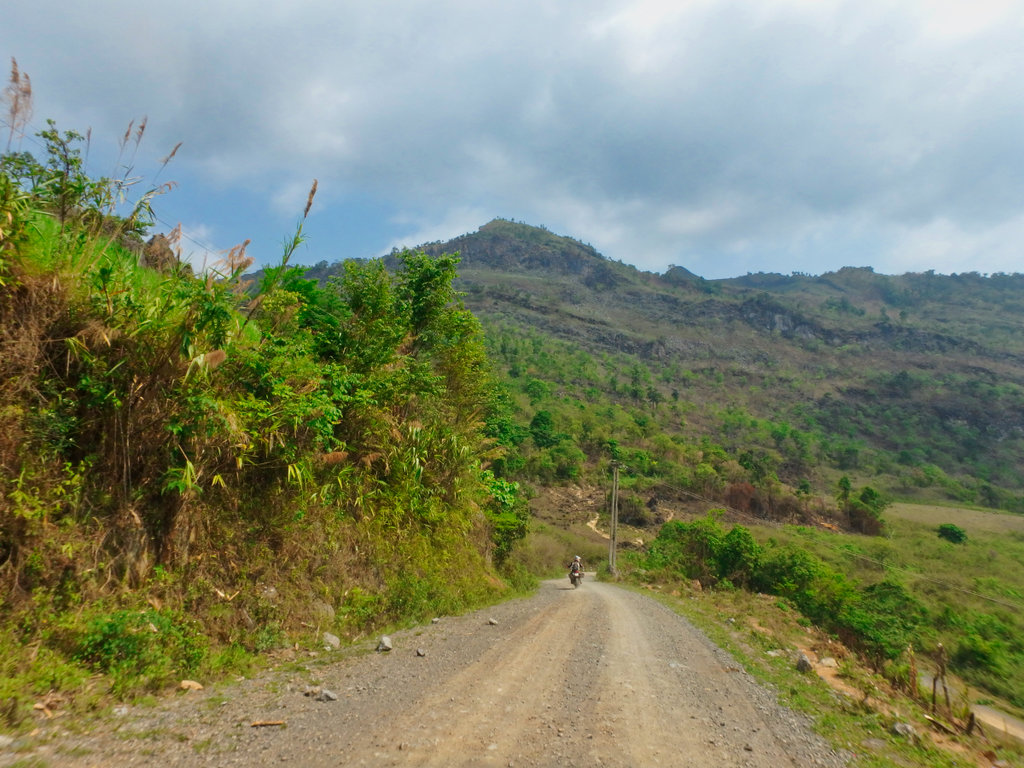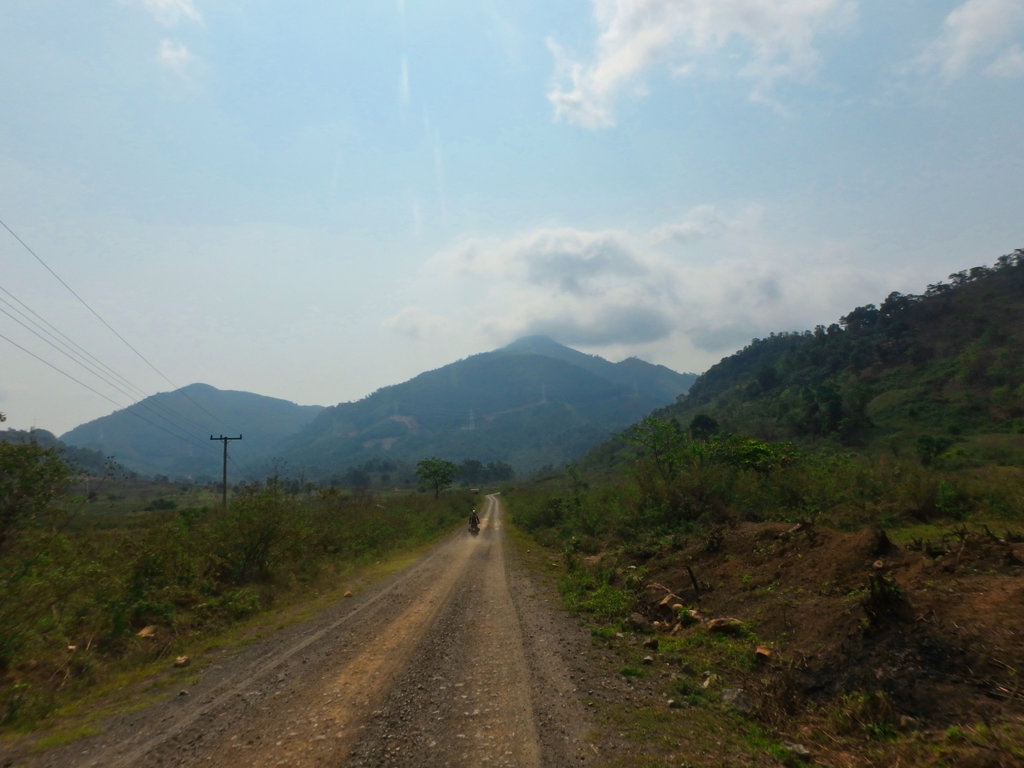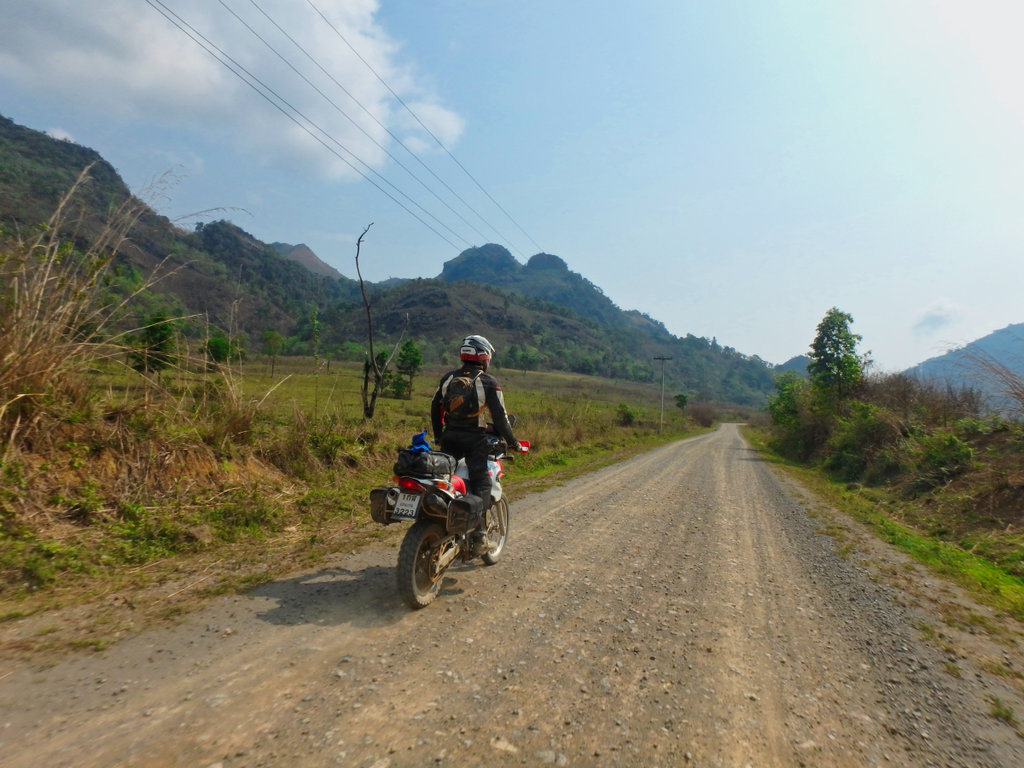 Onwards to the spoon village, here the house making good use of cluster bomb casings.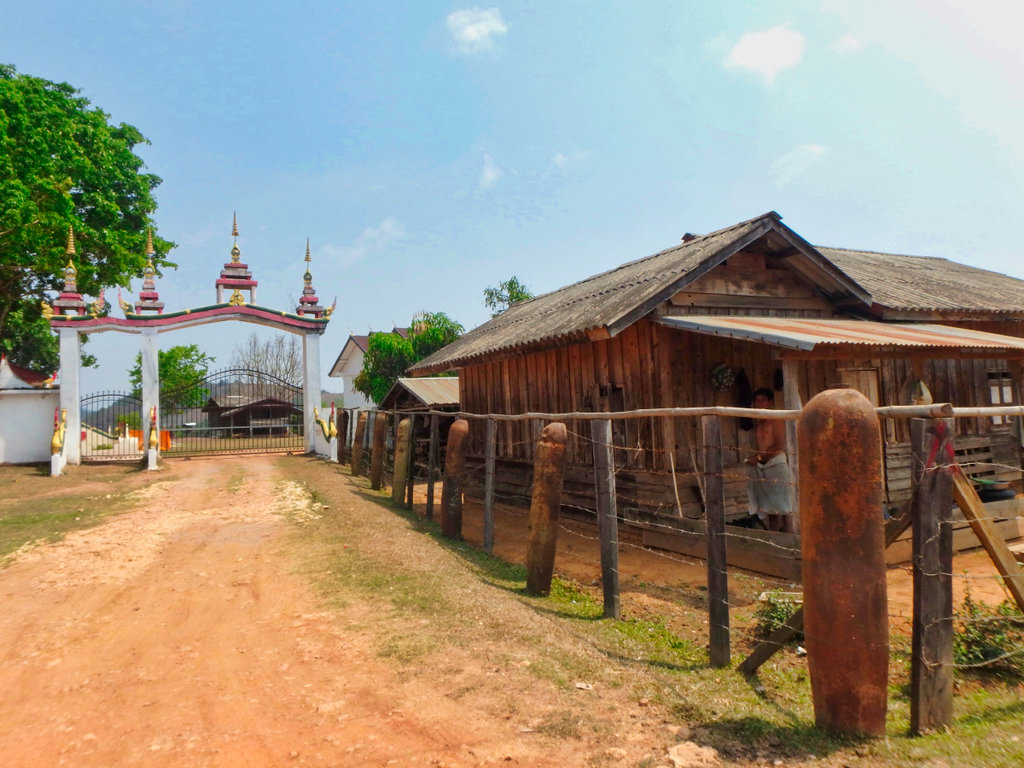 The road to the village is now almost all paved thanks to a Chinese power project nearby.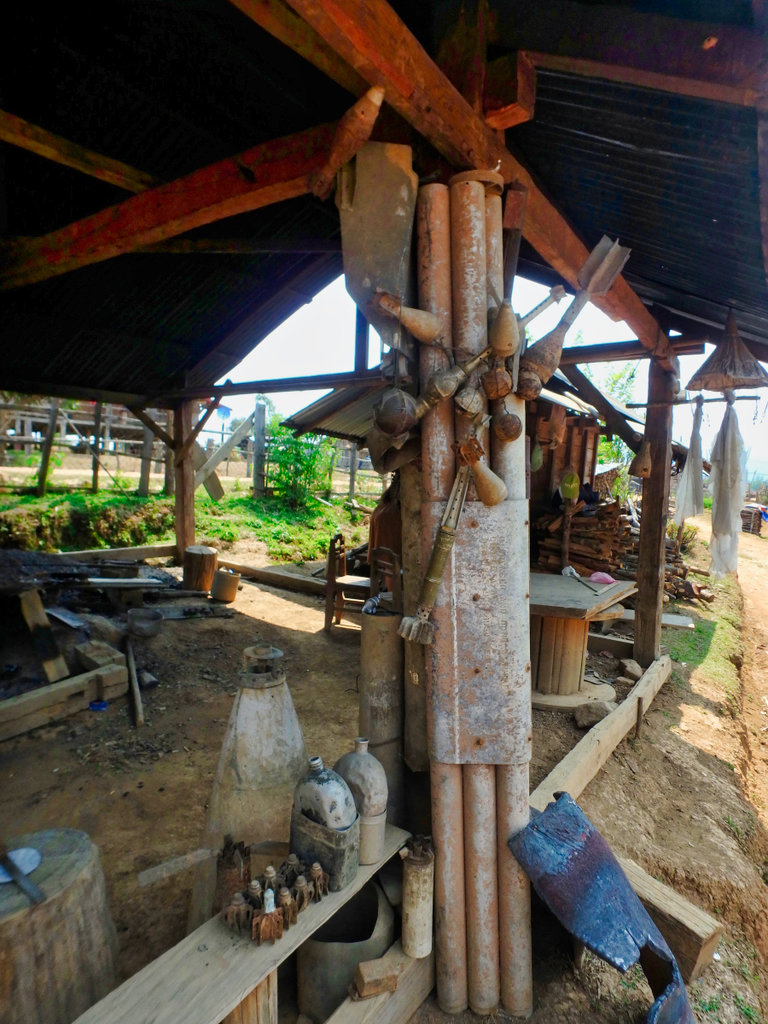 Several homes making spoons and other trinkets all housing a small collection of war items.
N19.28207° E103.09447°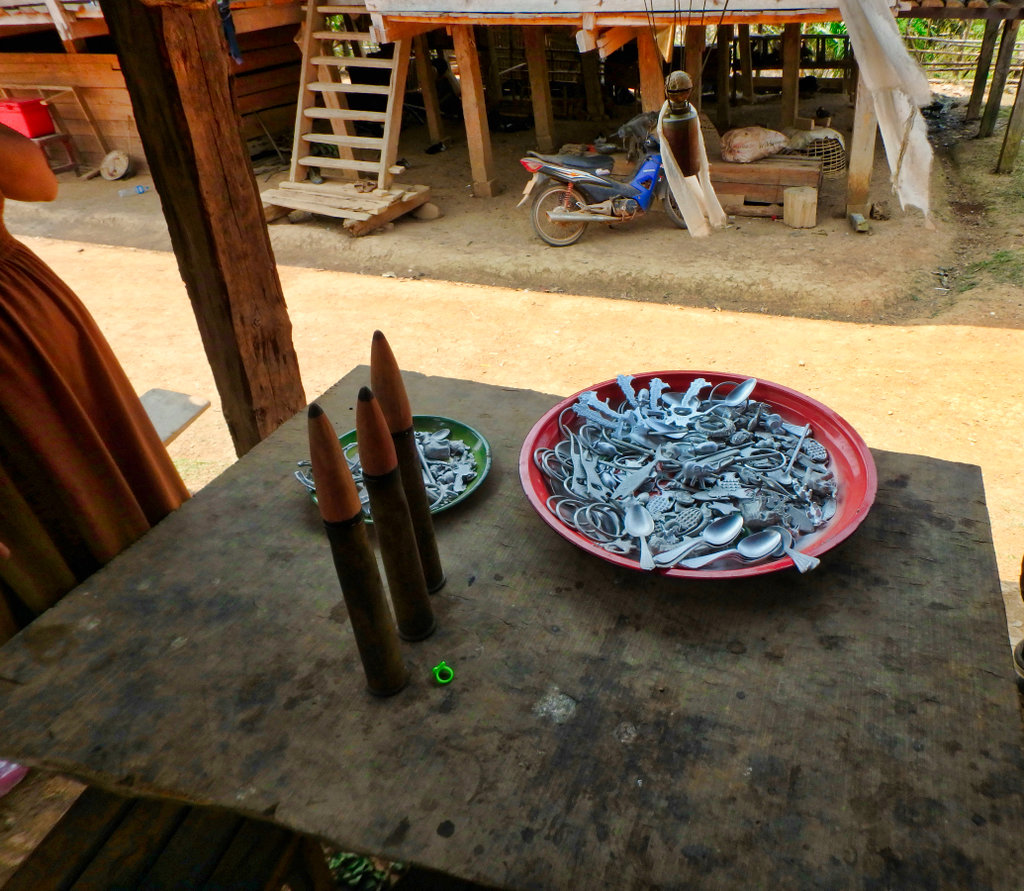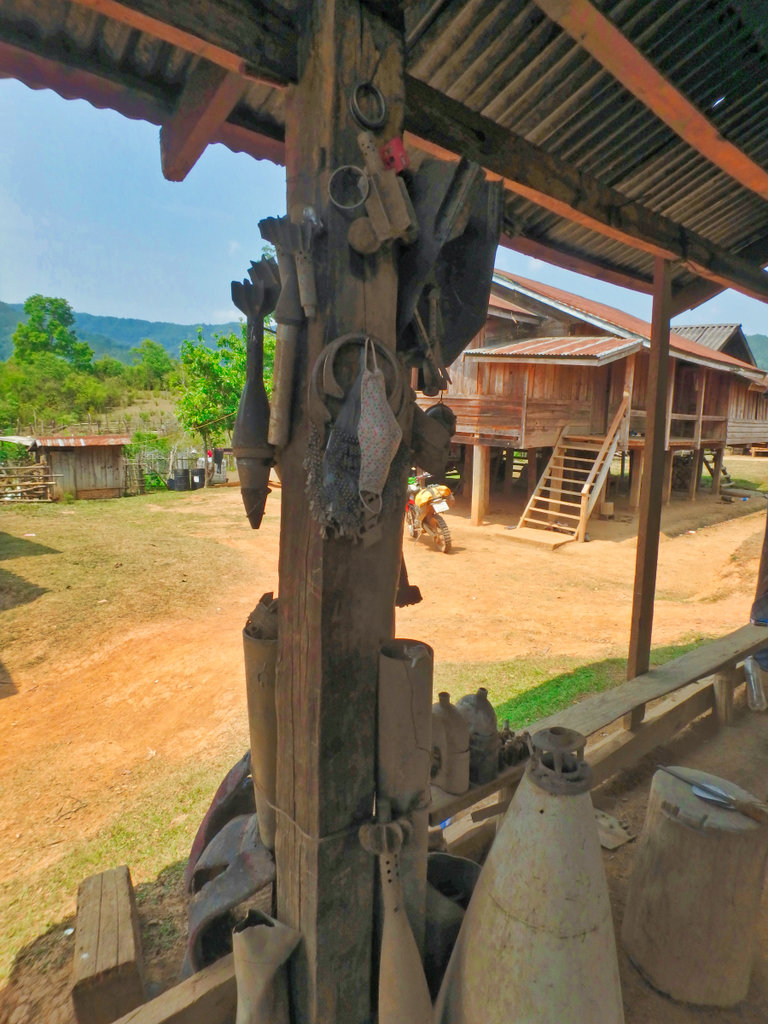 Forming a mould from a pattern spoon, once all made from aluminium salvaged from downed aircraft, now made from aluminium scrap bought in Phonsavan.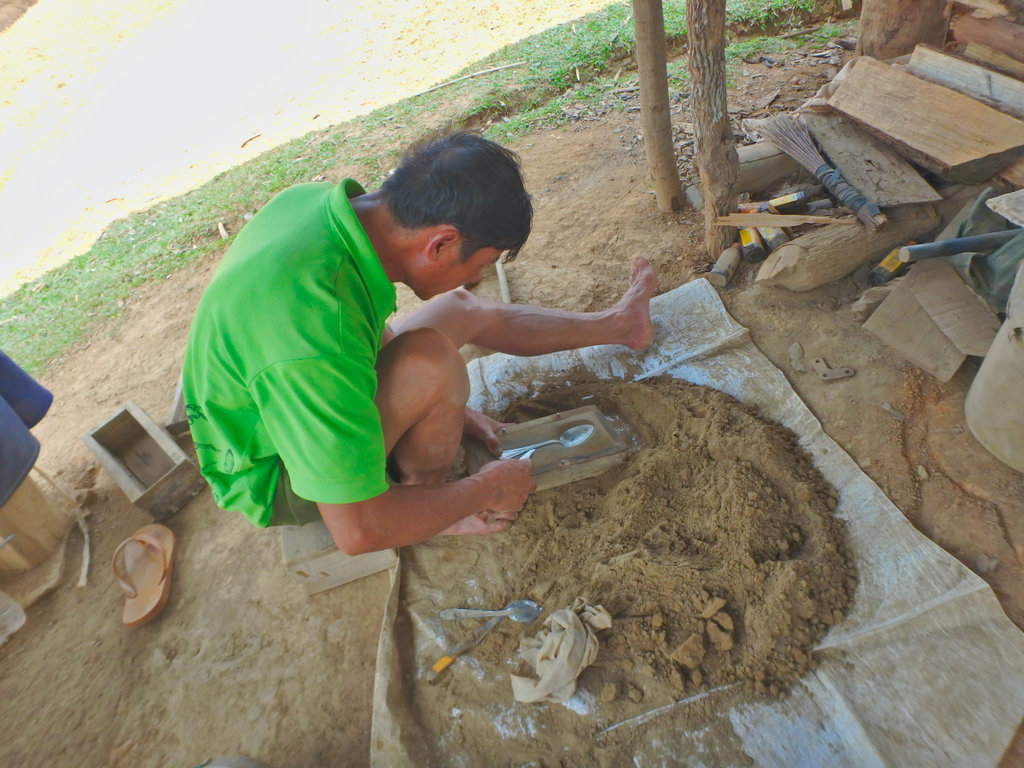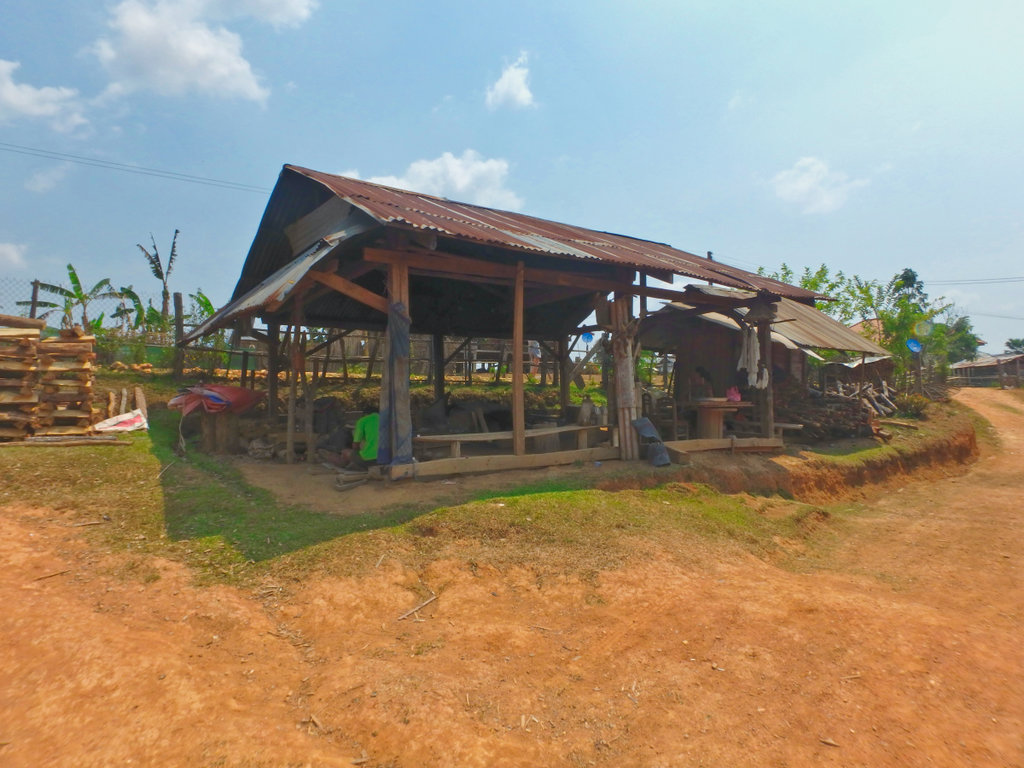 The Chinese power project of some kind.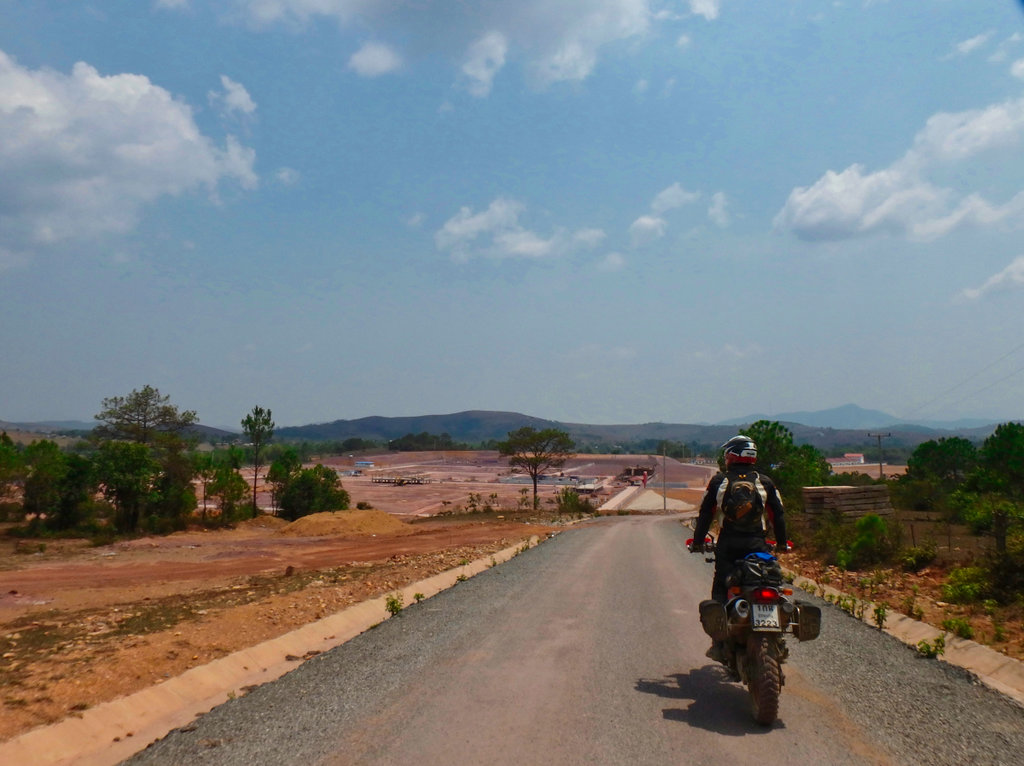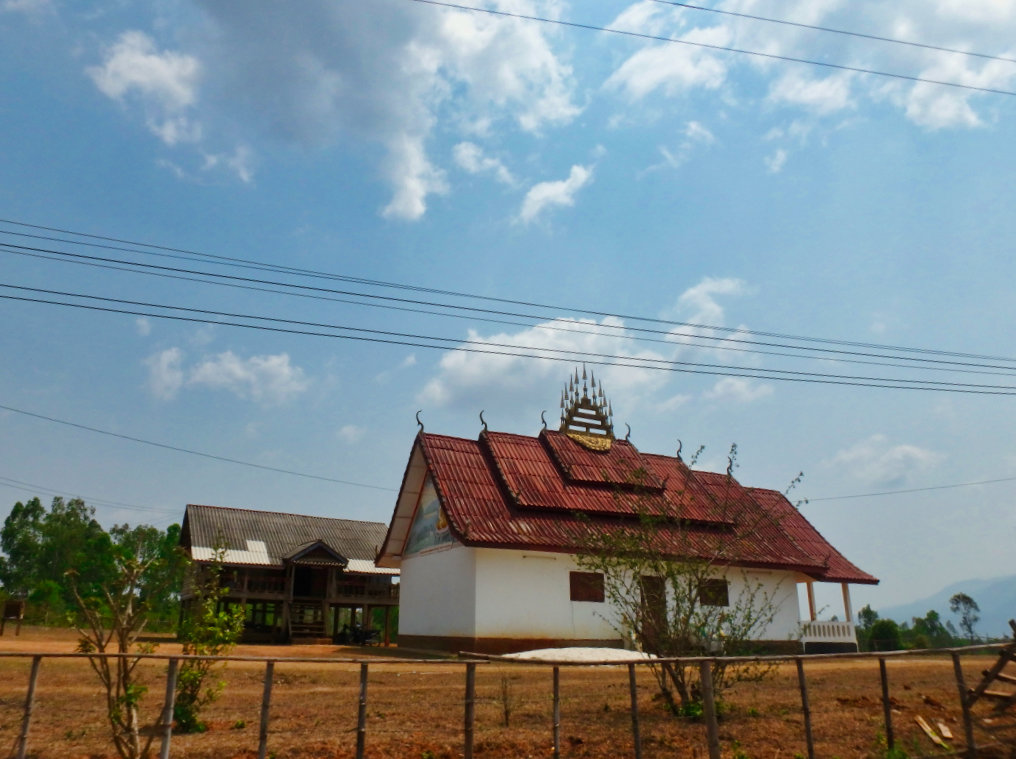 No trip would be complete without, a stopover at the T72 tank
N19.32377° E103.14323°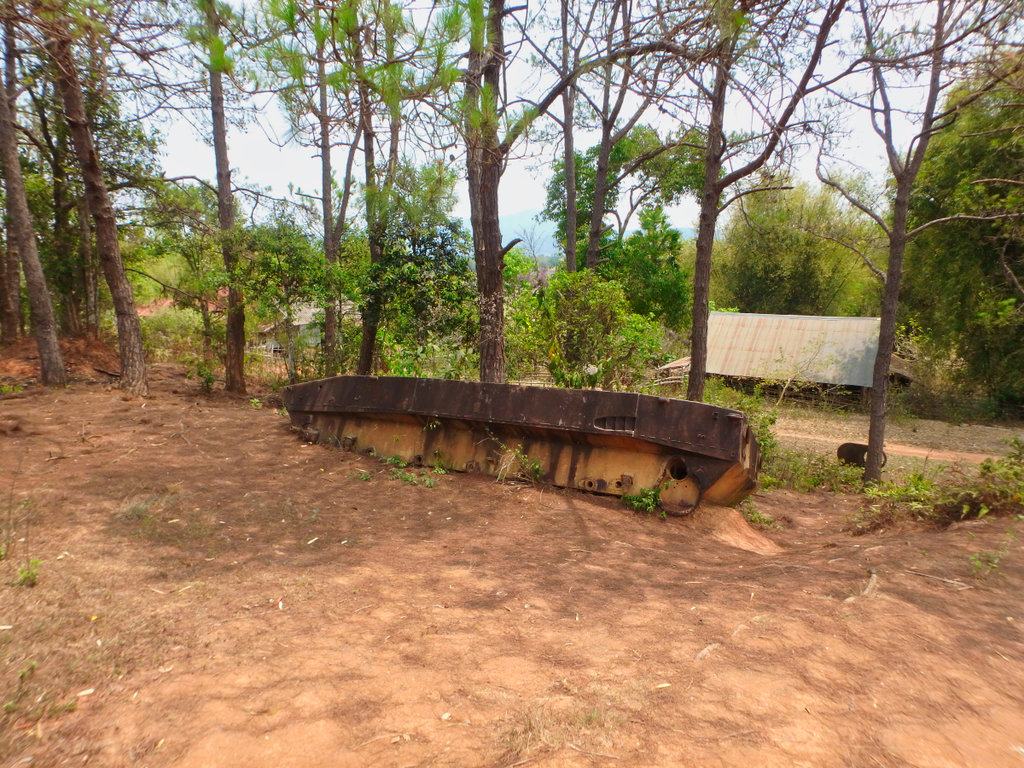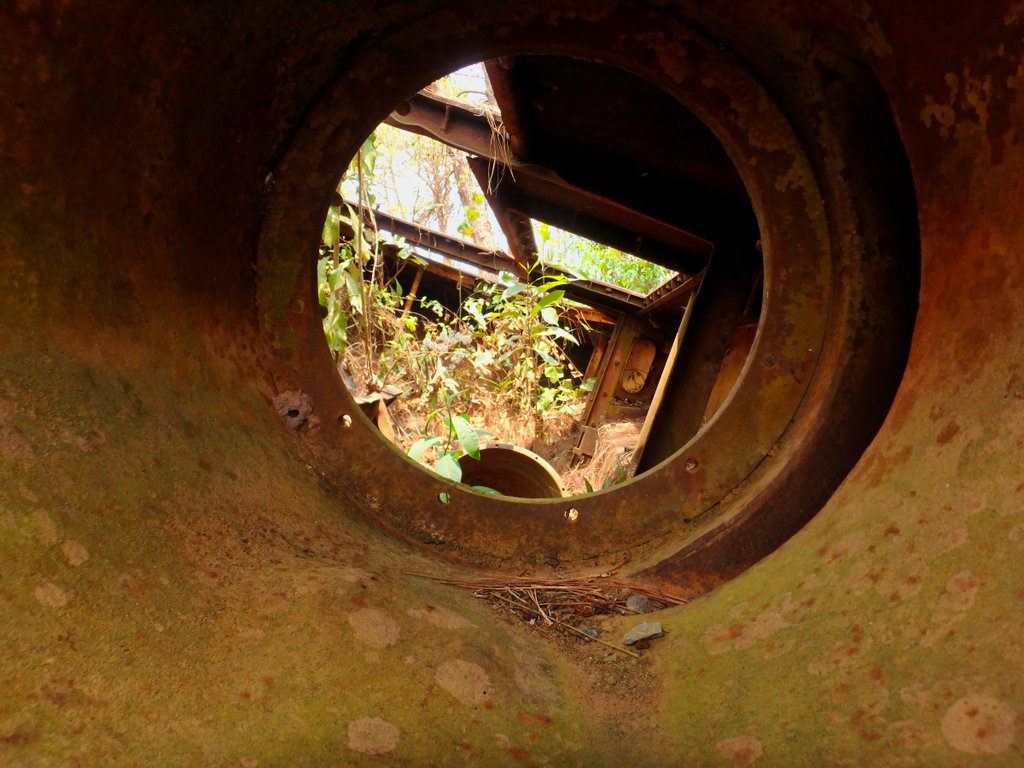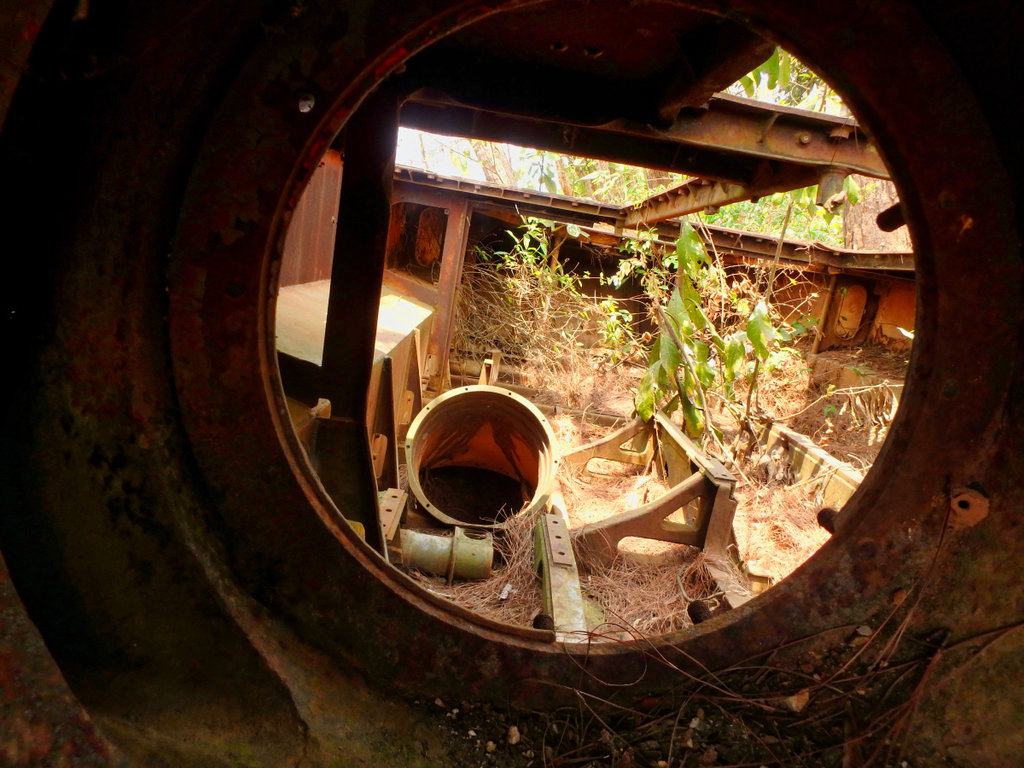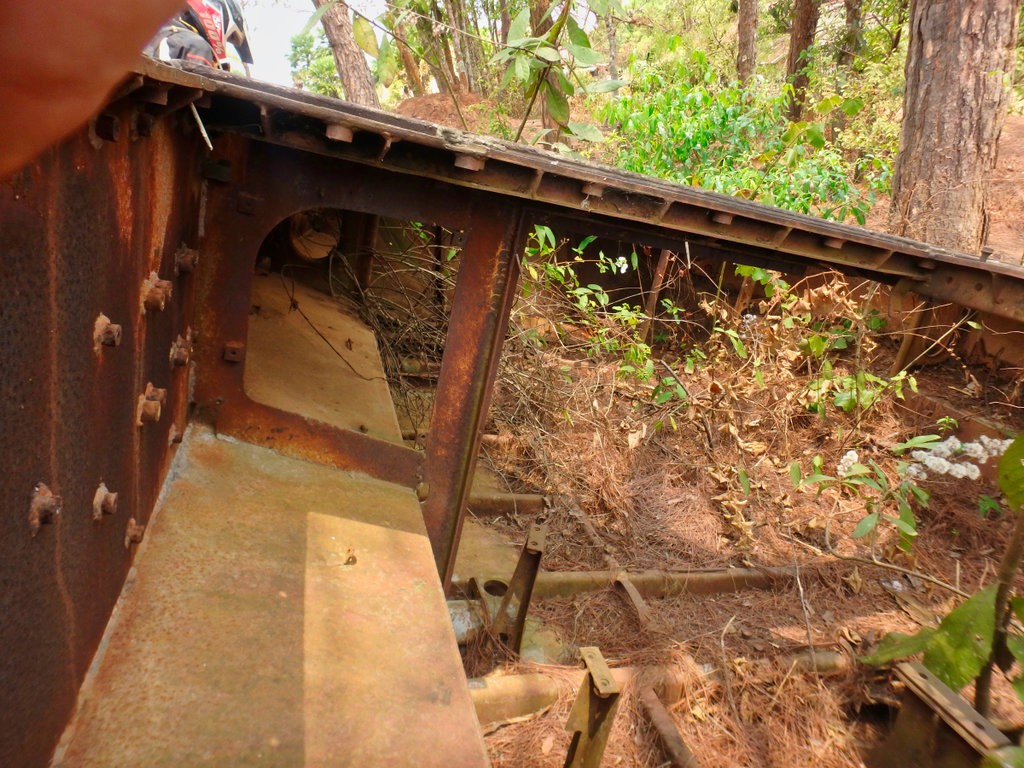 Stopped in town at a local mechanic shop, Nick's fan was not working so he had to rig up a bypass, interesting set up here.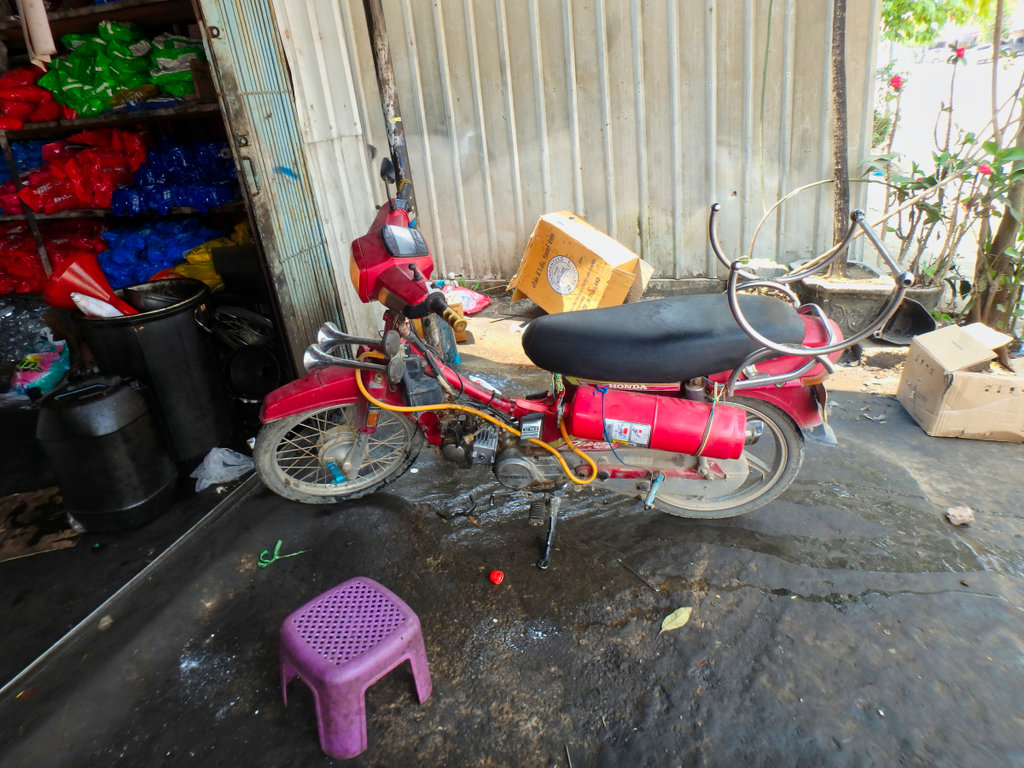 A good supply of tubes
N19.45177° E103.21327°
The Duangmala GH now has a pool, think i will pass on this occasion
N19.44288° E103.17621°
The house of fun was not so funny looks like all the workers had gone home for Songkran and those remaining clearly not happy about it, so cold beers and an early night in order. In the morning we planned to head up to Vieng Xai and a delicious curry.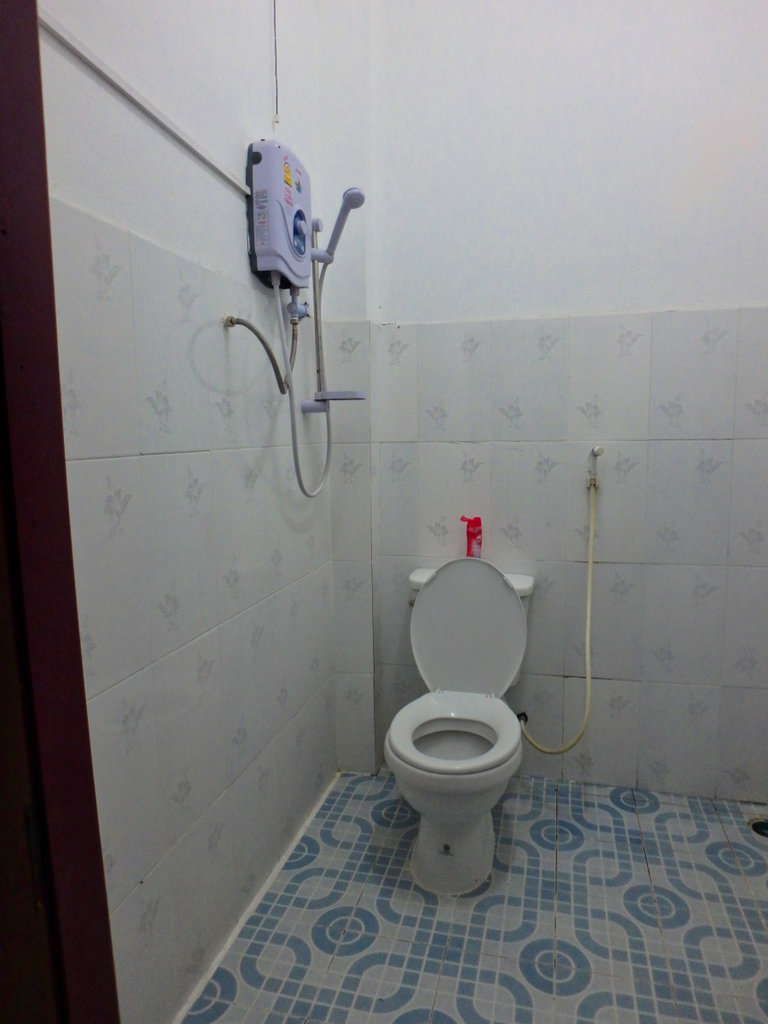 GPX viewer