From Ban Lung to Chhaeb isn't particularly interesting on the roads but pleasant, however I mapped out a route going off road and inland to make it a bit more interesting. However it ended up a lot more interesting. Continuing down the road from Ban Lung on the NR78 we stopped at 13.545424-106.686317 and took the track to the right. It's a mud-clay track and quite wet in places and lots of small bridges to cross. Some of the bridges further in are not in a great state so caution is needed on approaching them. As we rode along we came across a mine clearance team working out in the field with their equipment and land rovers. Must of been a large field as there were shelters made up for a long haul. Another strange thing we encountered was rows of small white houses on stilts going on for several kilometers and all abandoned. Much of the route in country seemed to be deserted, with only the empty houses and out buildings left. Maybe just too many mines around that location. If you look on google or gps there are tracks all over the place with most leading back to the main road, however our road ended with a large lake in front of us. Certainly not the small lake on the navigation pages or gps but a full sized lake. So we had to cross it.
Another dead end where a track was meant to be.
Looking back up the track from the lake. Locals just fishing the lake and living off whatever is around. They were very friendly and its a very interesting detour.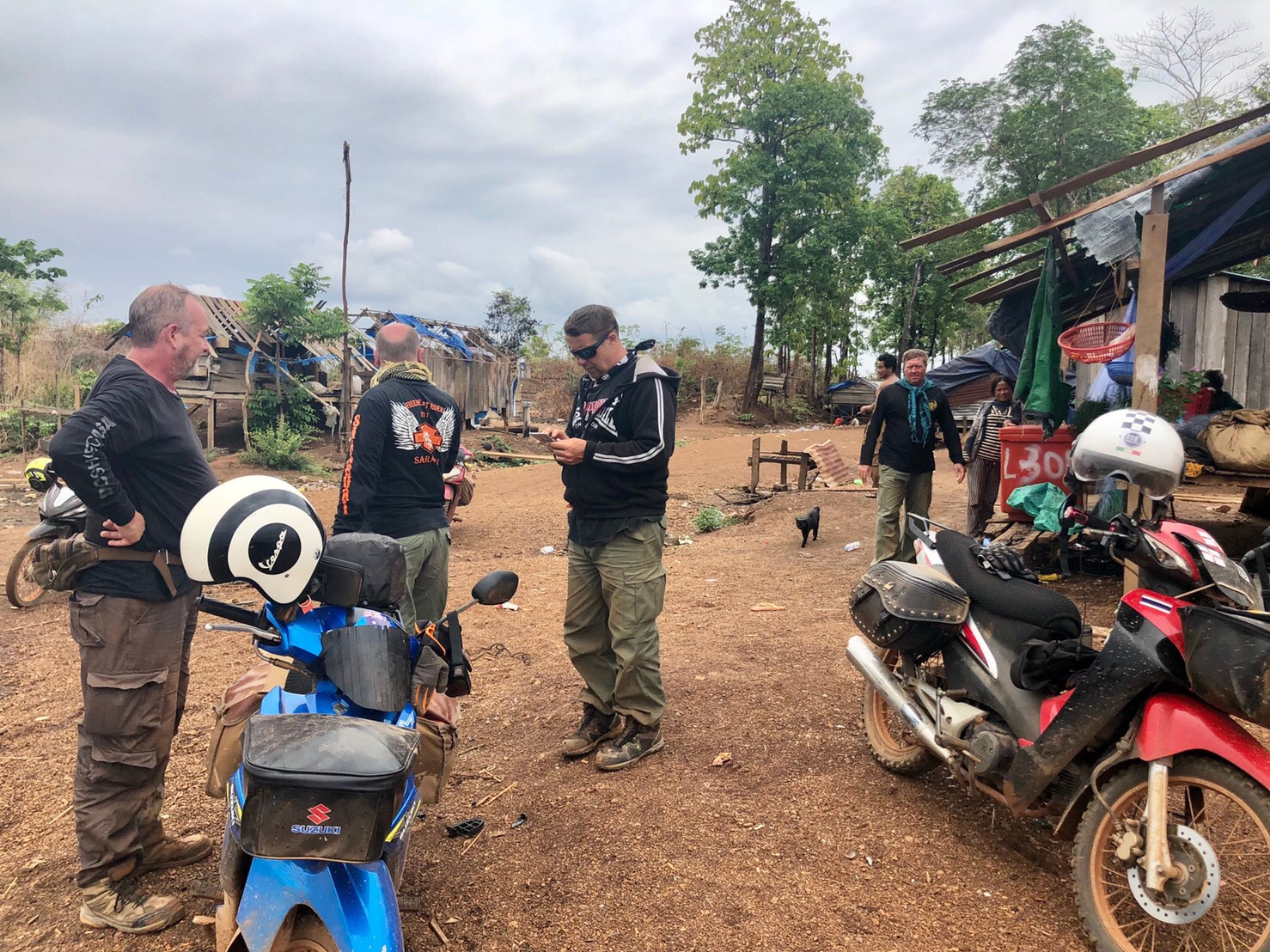 However they still had a coolbox and beer!
Maybe a new reservoir being made. However it made life interesting.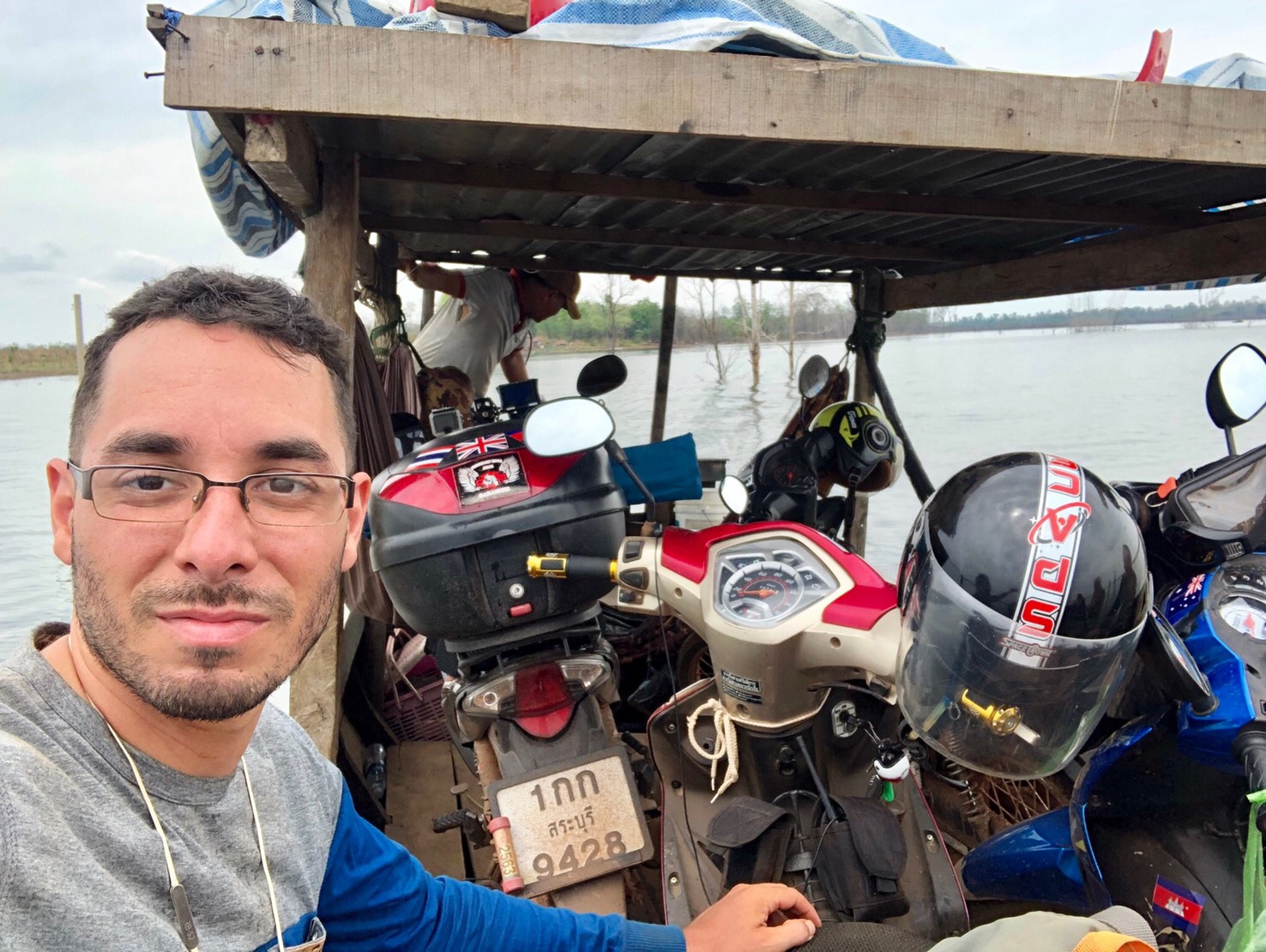 Onboard the tiny ferry with all our bikes and kit.
Very rocky but the only way to cross, however Ramon dropped the bag of beers in the lake! Hence Richards rapid movement!
The lights are covered throughout Cambodia with future-board which does the job and we were never stopped or questioned. Only ever got the thumbs ups as we drove past the Police.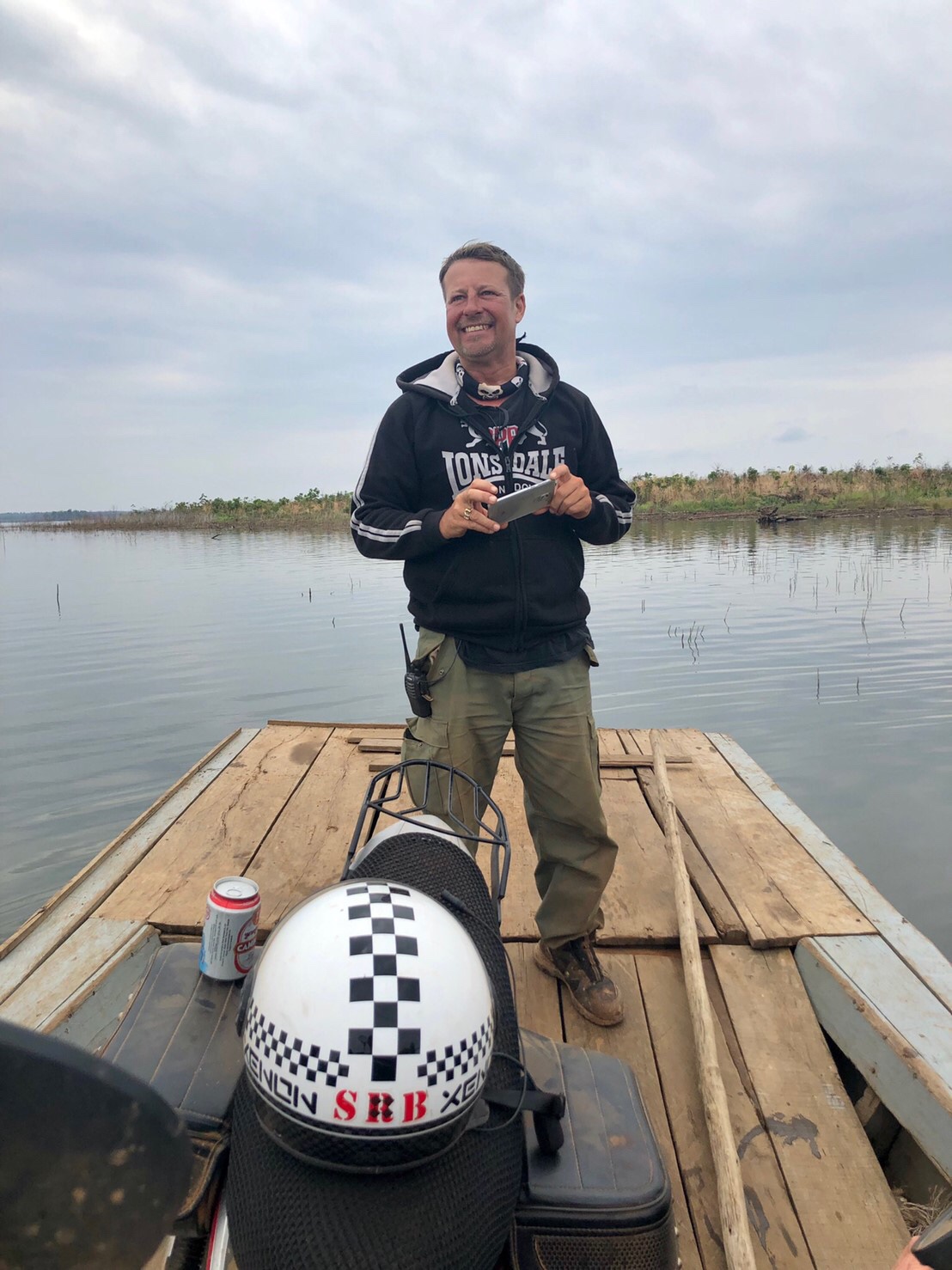 Dominic enjoying the Deliverance experience out on the water, but couldn't play the banjo.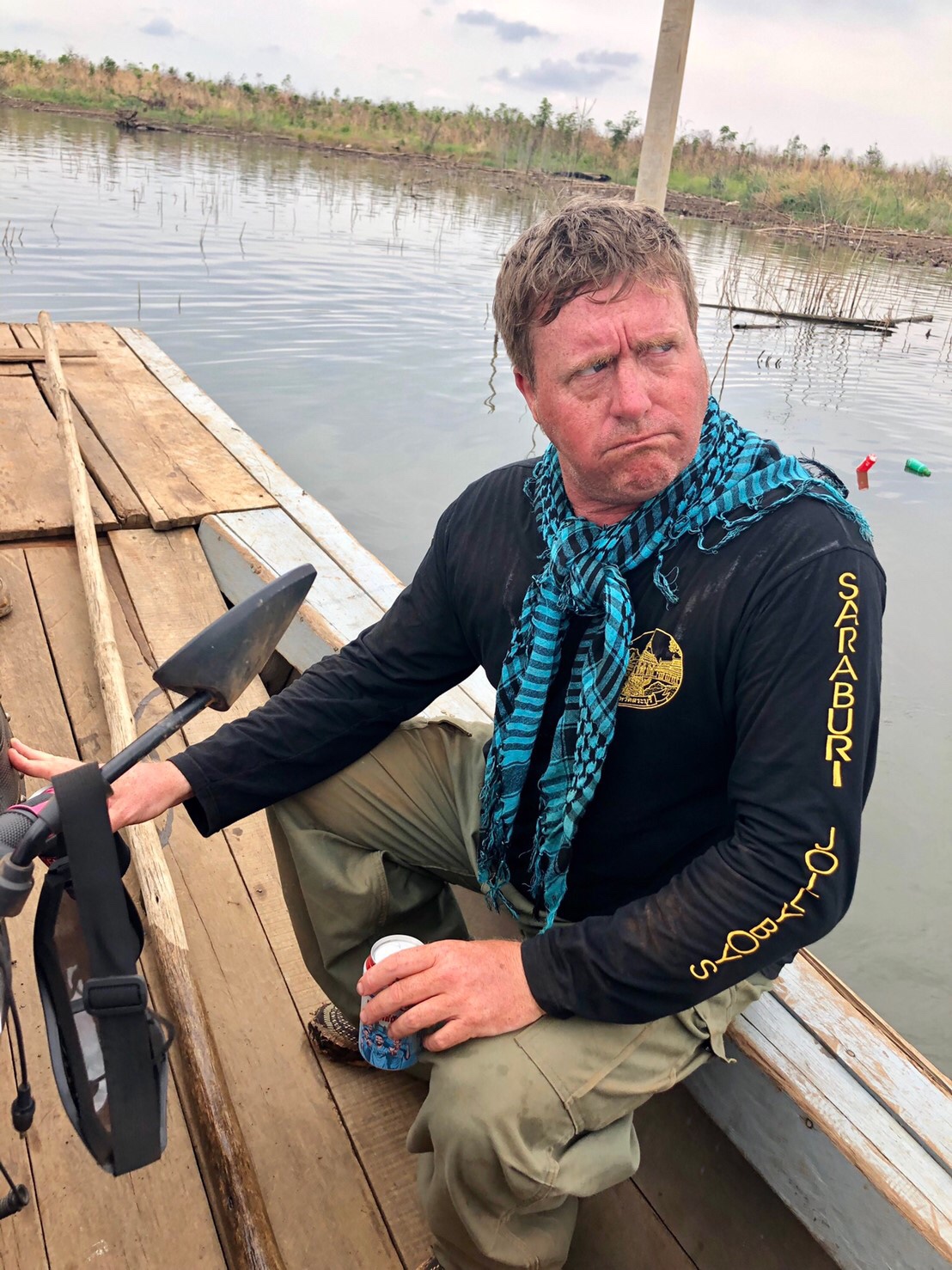 Robert happy the beers were slightly more chilled after being overboard.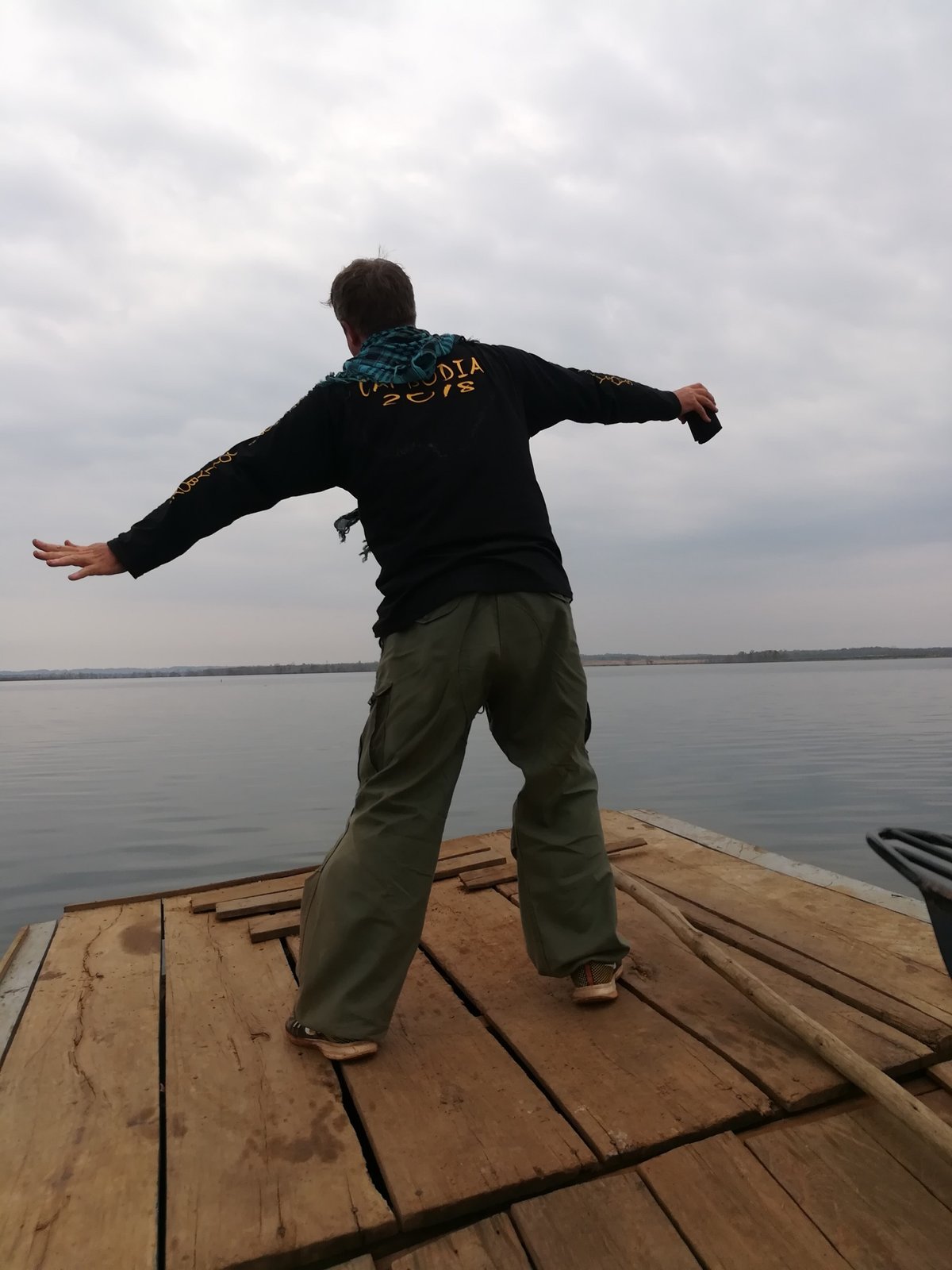 Robert deciding he would rather try flying as we were taking on a lot of water.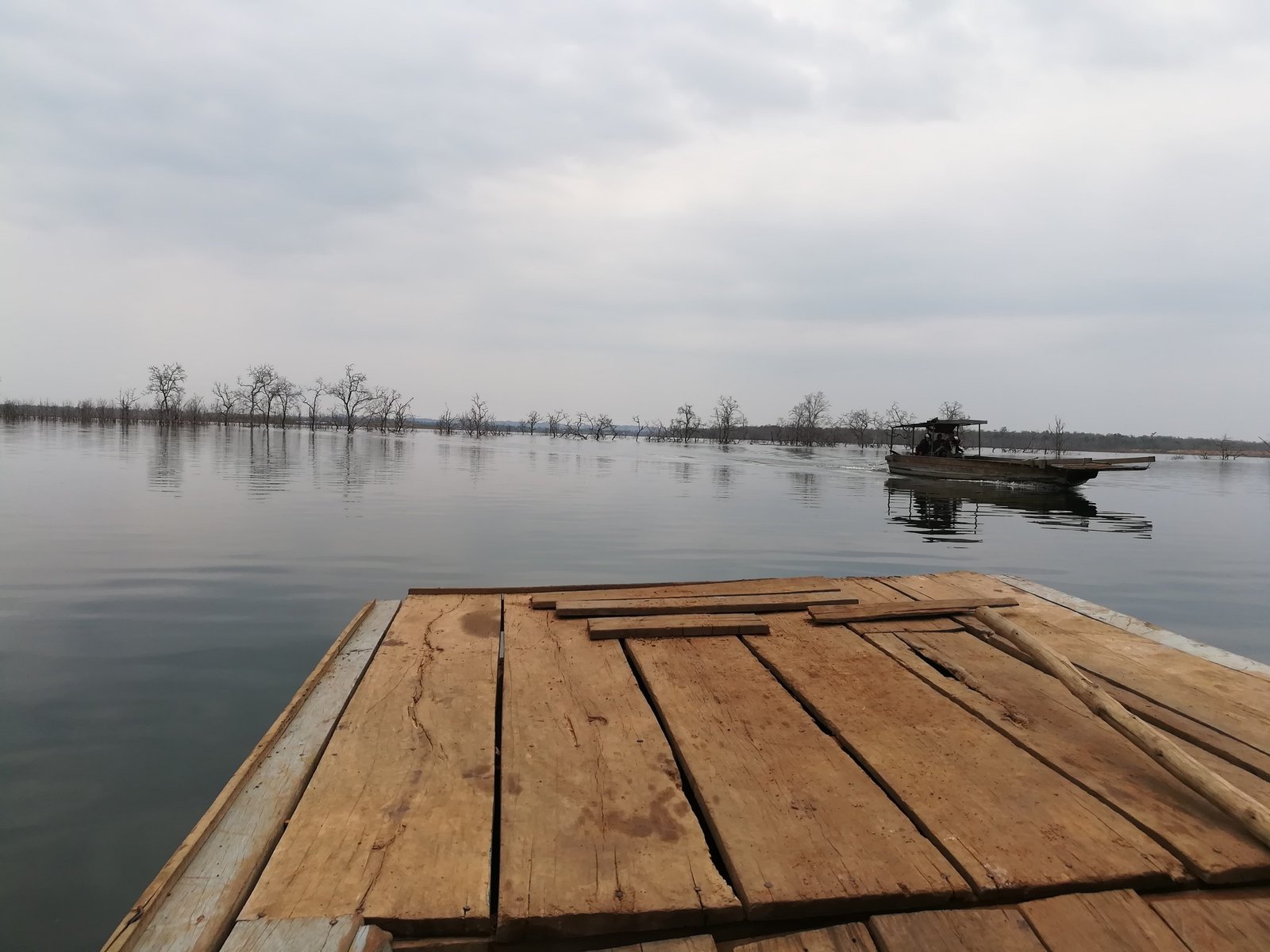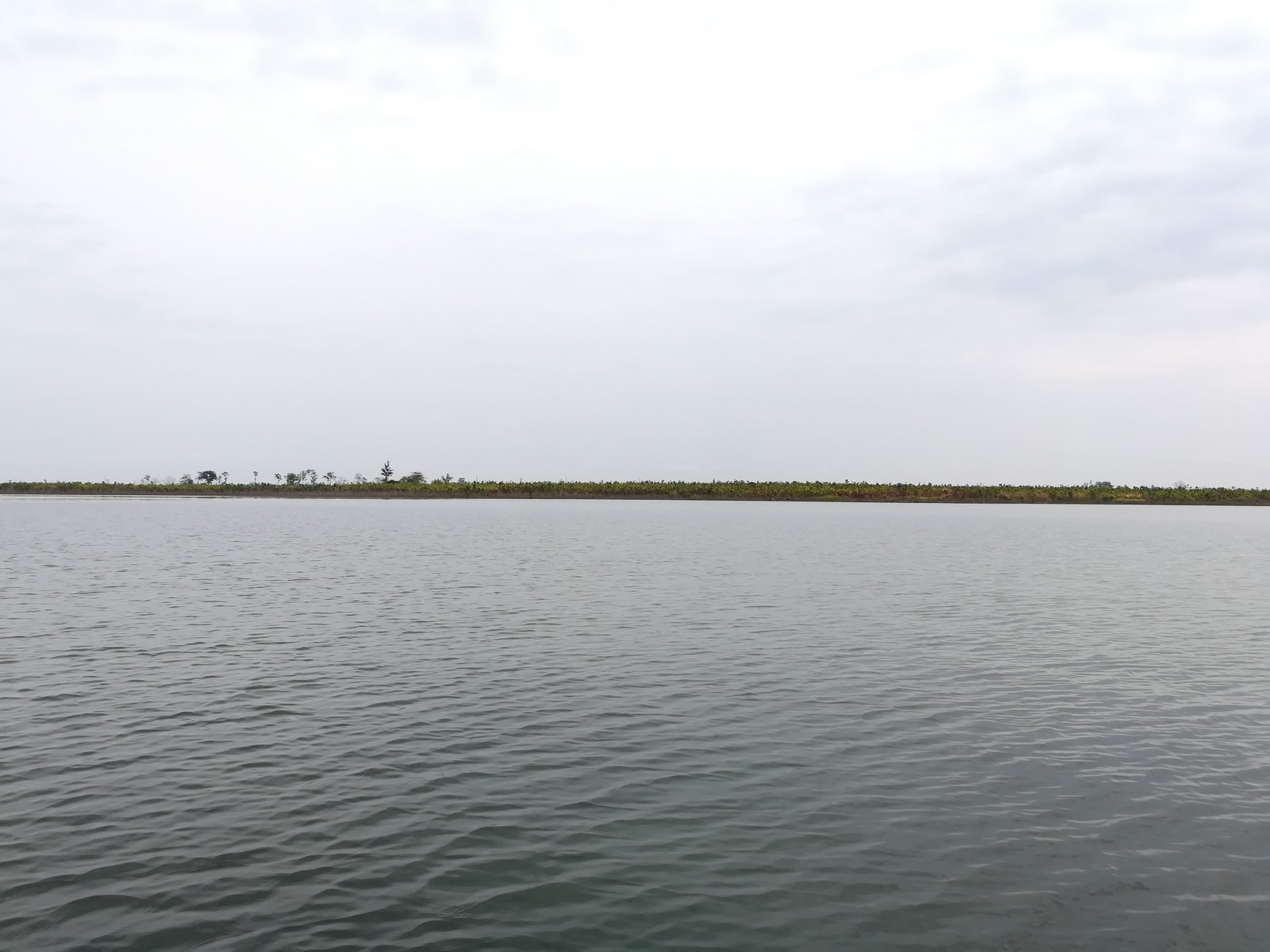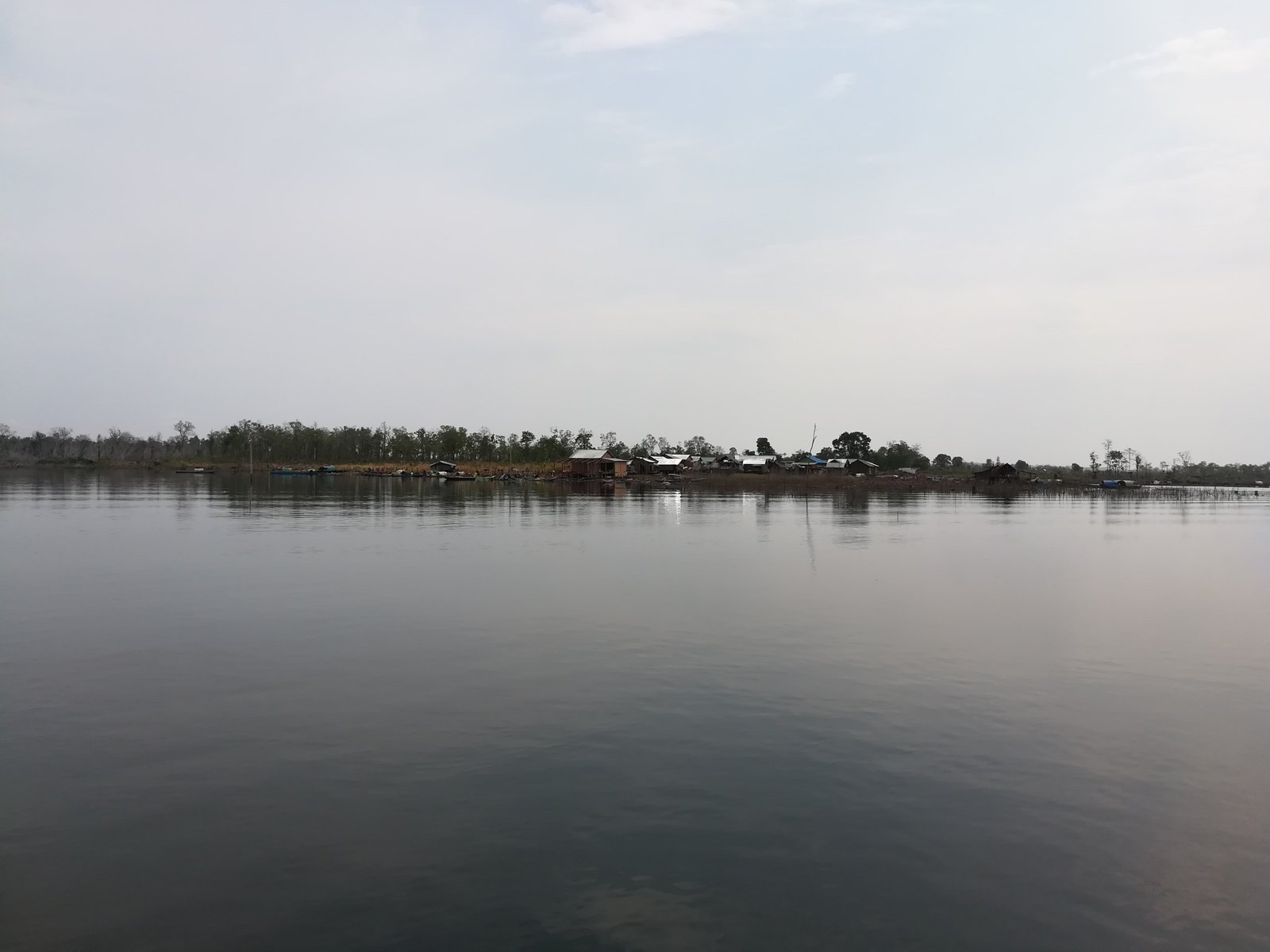 One of the recently made islands occupied by local fishers.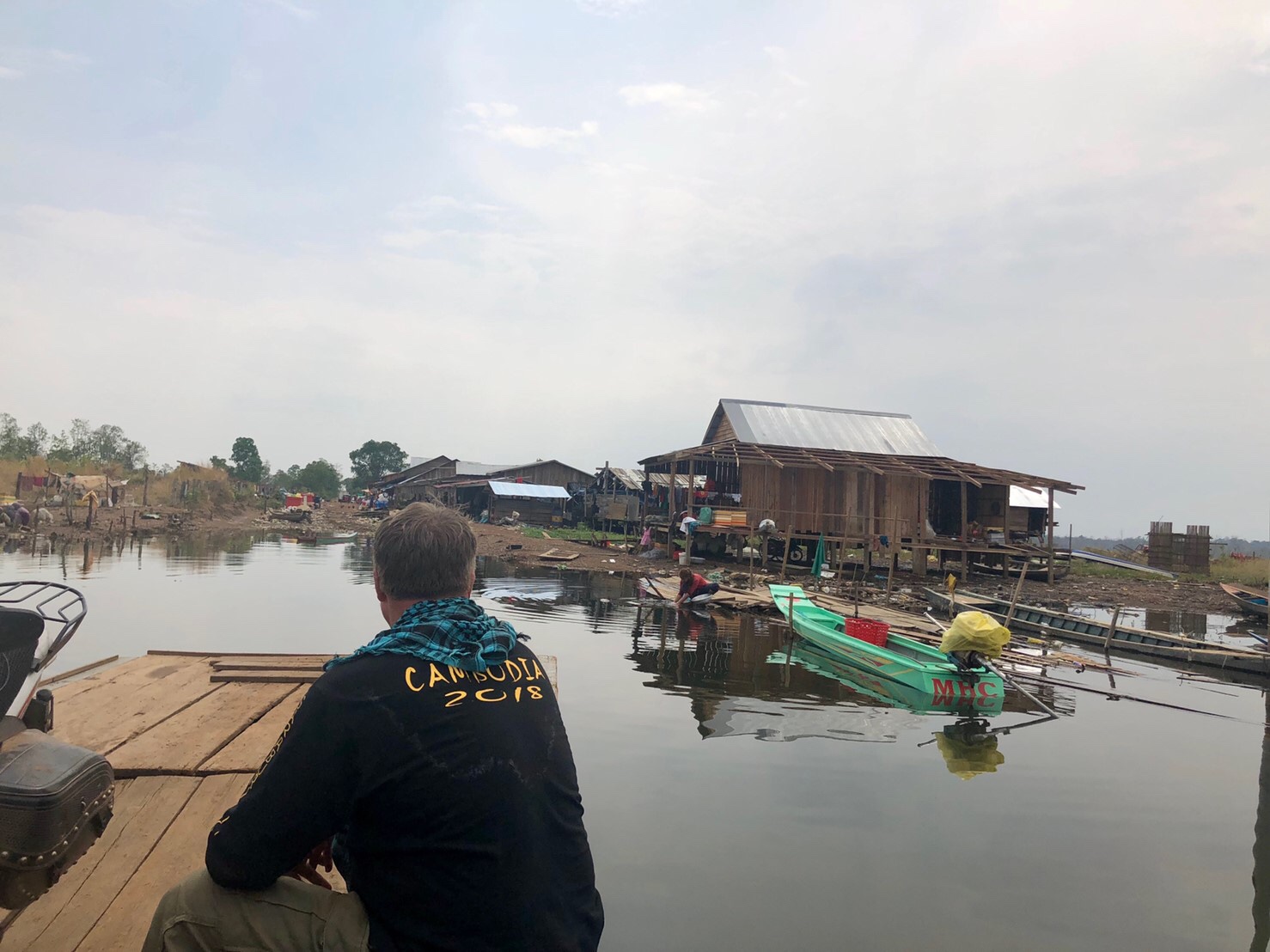 End of the ride with the track straight in front and small fisher village lining it to the right.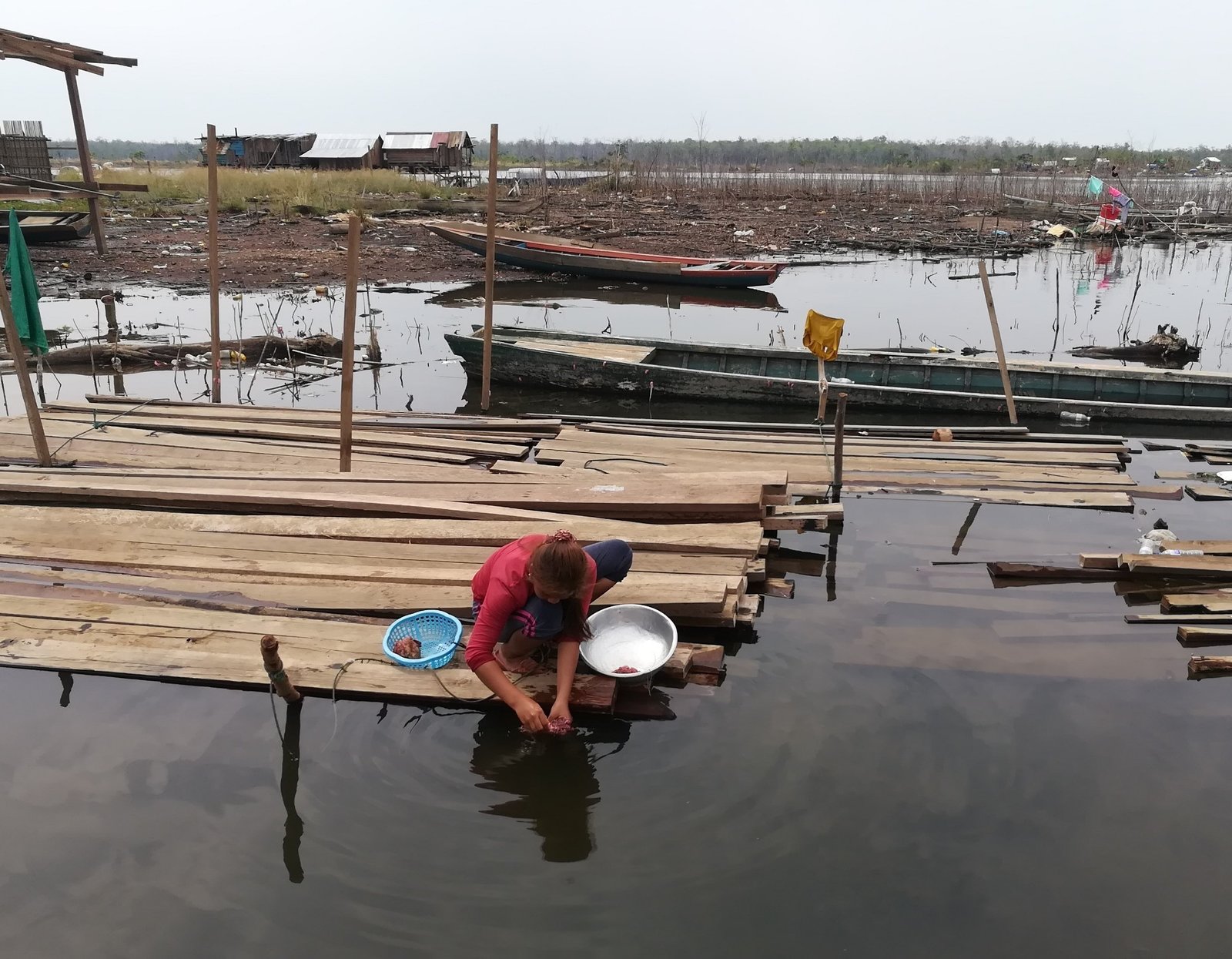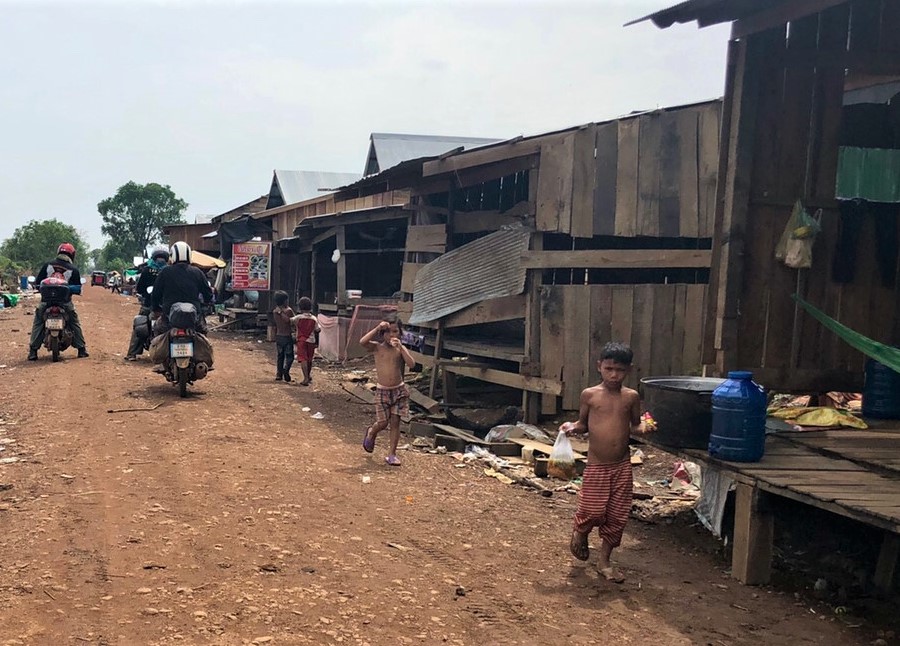 As we continued up the track only for about 3km and on the left side there was clear evidence of a large air raid during the war with several 500lb craters followed by what could only be a Blu82 cleared area which is still visible on google maps.
From the main road we headed off to Siem Reap for our final night.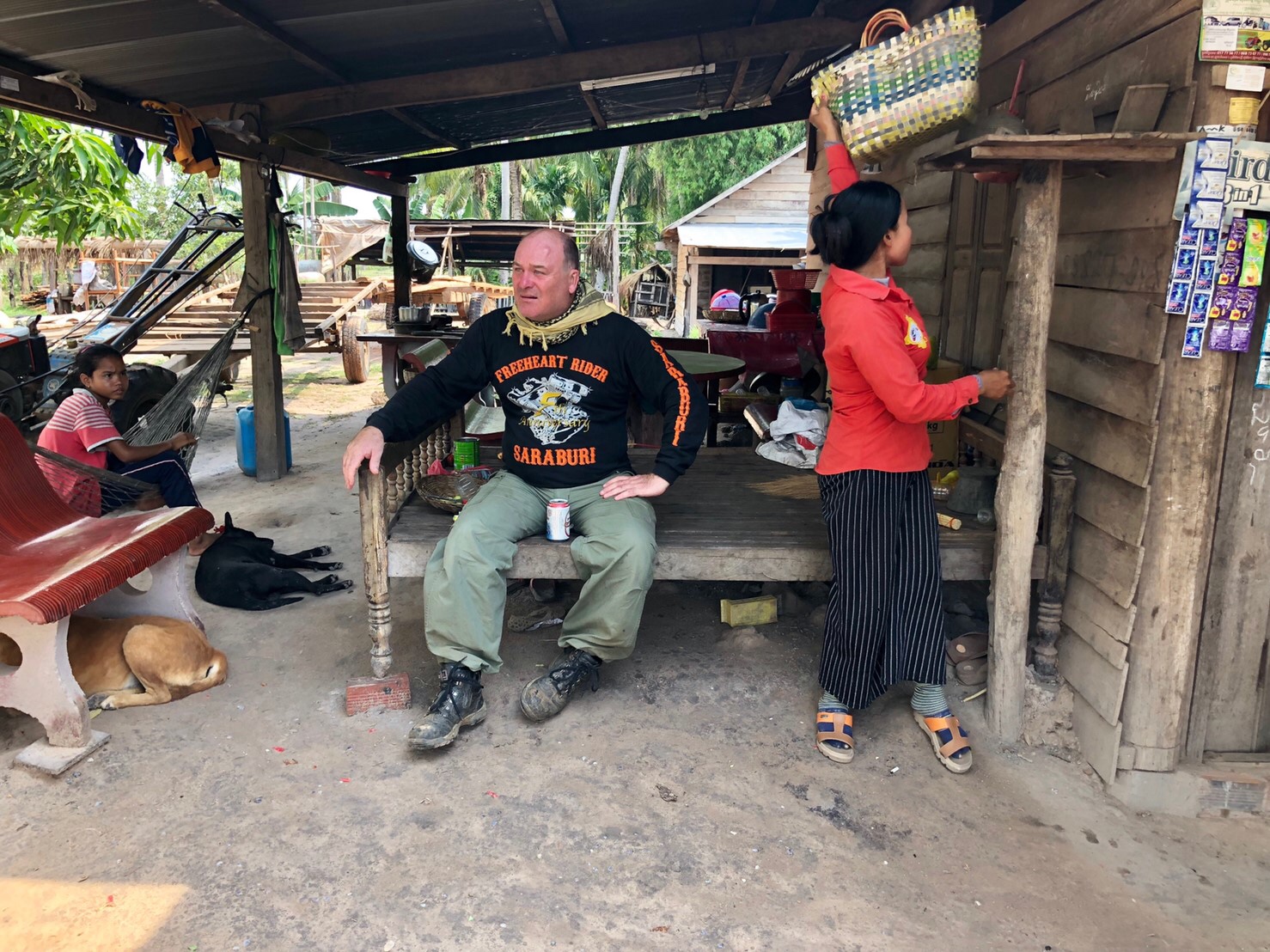 Nearly at Siem Reap and a quick beer stop to relax before the chaotic traffic.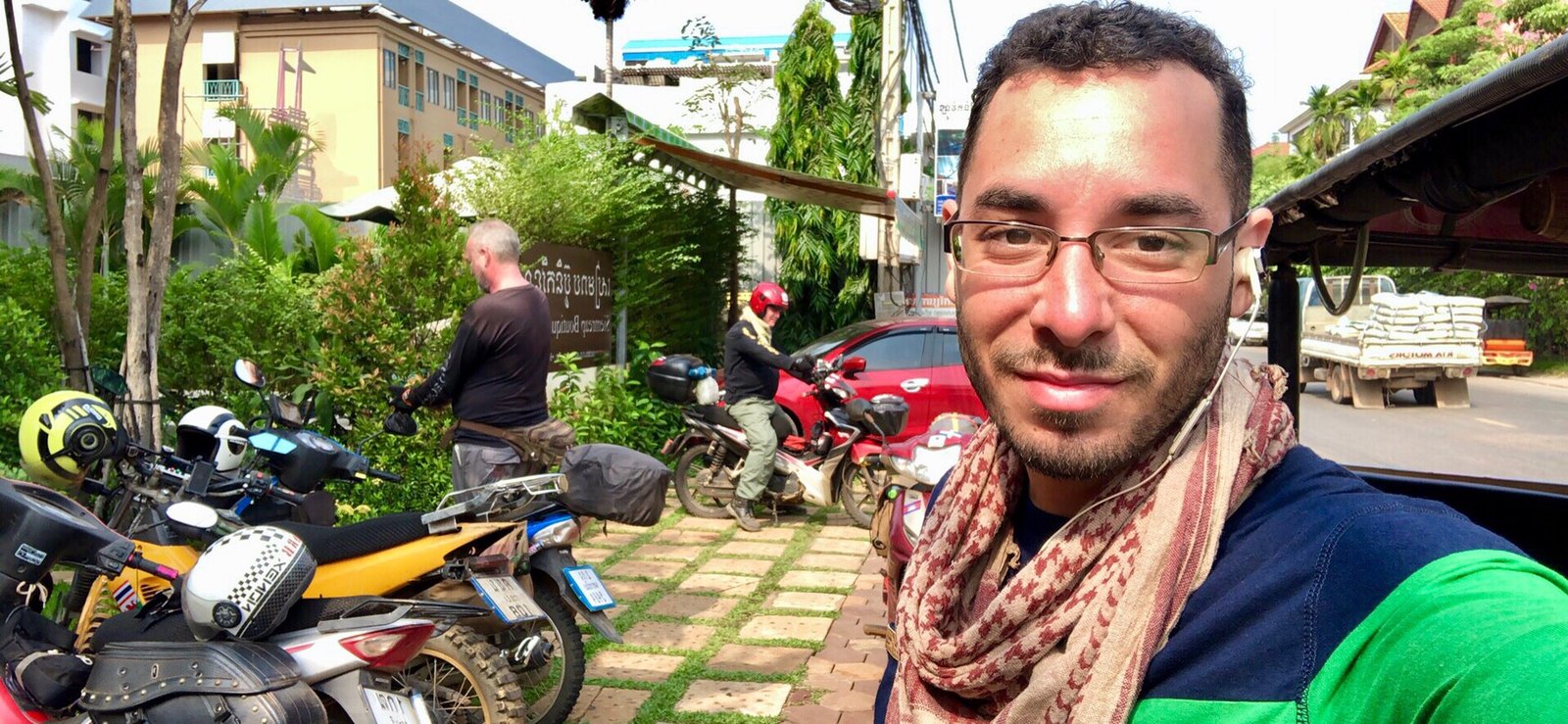 A night of luxury, another pool and civilisation…………………..
Ramon with his Honda Wave AT 110i. Which did well on the hard terrain.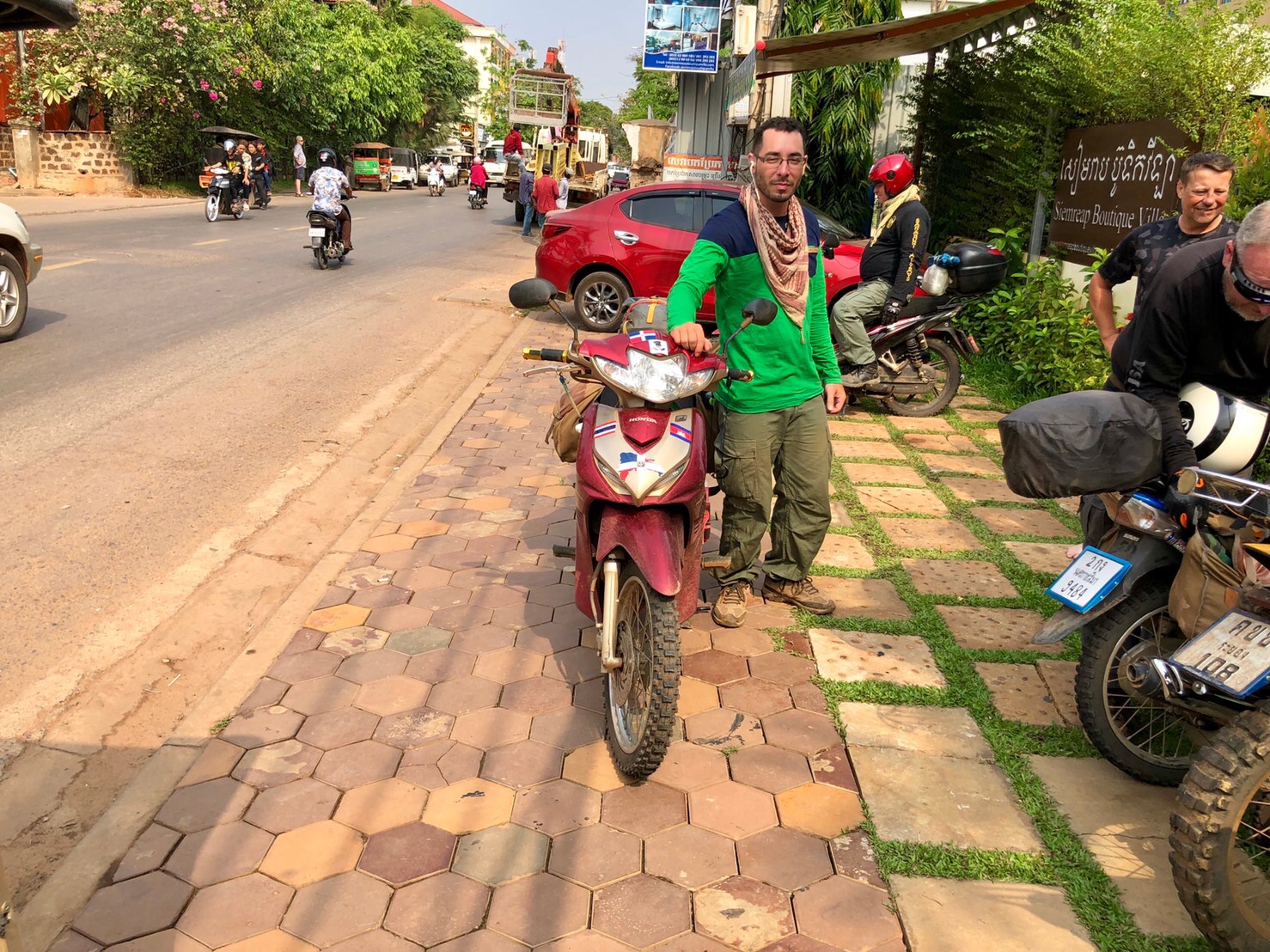 Last edited: