Joined

Jul 3, 2013
Location
Bikes

CF 250 Jetlux. CFmoto 650 MT Honda CRF 1000 DCT Yamaha 125 YBR KG
Shandong is a province east of Beijing and I live in a town called Longkou , just south of Longkou is a town called Zhaoyuan many local call it the "GOLD CITY".


link ........ https://en.wikipedia.org/wiki/Zhaoyuan,_Shandong


Shandong don't have many exciting town but when I hear a town very close to me called the gold city I just had to investigate.
My wife made a few phone calls to people she has contact in the city and turns out 1 of her old school friends is a manager in a company called Zhongjin.
Company Description
Zhaojin Mining Industry Company Limited is an gold mining enterprise jointly ventured by Zhaojin Group and Fosun Group. It is the largest gold producer in Shandong province, and it is headquartered in Zhaoyuan, Shandong, China.Its H share IPO was listed in the Hong Kong Stock Exchange on 6 December, 2006.
link..... https://en.wikipedia.org/wiki/Zhongjin_Gold
All was set up for a special tour.
The company is a state owned and produce about 130 tons of gold a year, 90% is sold to the Bank of China (state owned) and the rest is made into jewelry.
My highlight of the day was to hold first from the other week 12.5Kg (16,000,000 THB) and then today 25KG of gold (32.000.000 THB).
Not every day you can hold all that money in your hands.
Holding a 12.5 Kg of GOLD at 99.999% pure gold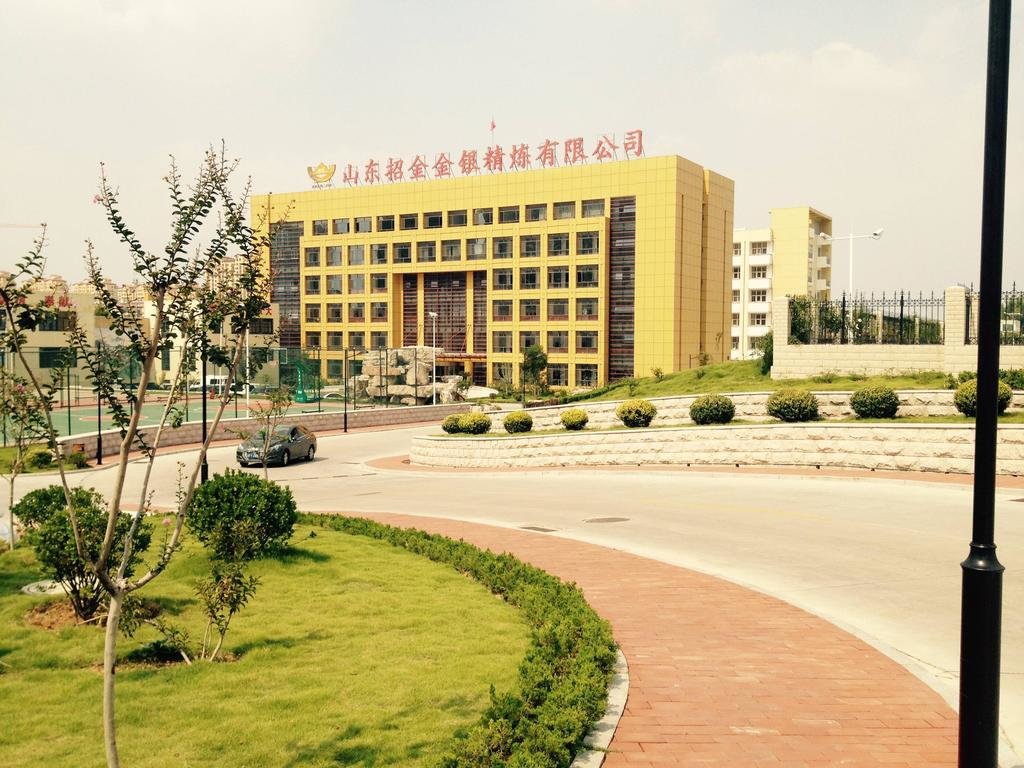 The main Office building yes in a GOLD paint
Now the BIG one 25 KG
Before someone asked was I tempted to do a runner ?? what me a good law abiding citizen from Essex UK?