Joined

Jul 18, 2011
Location
Bikes

Kawasaki Z800, Yamaha Mio
Published originally on
my blog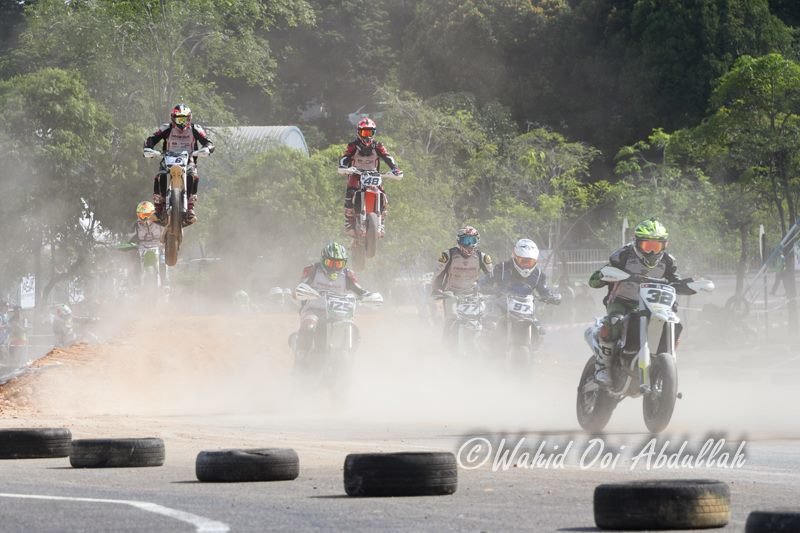 The third season of the FIM Asia Supermoto Championship was launched officially yesterday, with six rounds scheduled between September and the end of the year.


The series is growing quickly. Following a successful inaugural season, numbers of entries, spectators and TV viewers shot up in 2016 and are expected to show a big increase this year, as riders from 14 countries prepare for Round 1, which will be held at Thailand Circuit, Nakhonchaisri on 2nd and 3rd September.


Supermoto owes its burgeoning popularity to its hybrid road and dirt circuits, which attract riders and fans from all branches of motorcycle racing, and to its broader appeal as an extreme street sport. As safety concerns arising from the absolute speed of superbikes and Grand Prix machines literally push fans further away from the action, crowds attending supermoto races are able to get close enough to smell tortured tyres and brake pads without putting themselves in danger. The spectacle of motorcycles drifting, jumping and changing surfaces also means that people who know nothing about the sport can enjoy it, which opens it up as an exciting day out for families and groups, which may otherwise have never considered watching motorsport.


In essence Supermoto turns the traditional idea of circuit racing on its head. With some fencing, used tyres and a few truck loads of dirt, a supermoto track can quickly be set up in a city centre car park, thereby bringing the sport to the fans rather than requiring them to travel on clogged up roads to and from out-of-town, purpose built circuits.


Coverage for the new season is also taking big step forward, as promoter, Asia Supersports Group (ASG) partners with OTT* channel provider, twenty3.tv, to provide HD live streaming and Video on Demand for every round. In addition, a 30 minute highlights program will also be broadcast on Fox Sports. To cover all bases, a mobile app is also being developed by the Bangkok office of E-Plus Entertainment Productions.


The opening round of the FIM Asia Supermoto Championship will run together with R2M Unleash the Beast, an innovative series for naked bikes, comprising many classes of on and off-road competition, from Gufba Kids mini bikes to the heavyweight R2M Nuke Super Adventure category. Entitled 'R2M Unleash the Beast, Episode 2: Rock-a-Willy' the host event will provide its characteristic carnival atmosphere, together with live entertainment, including a rock band, parts and merchandise shopping as well as a wide choice of food and drink throughout the weekend.


*OTT stands for 'over the top', which means that the event is broadcast directly over the internet rather than through cable or satellite television systems that control and distribute content.
Last edited: