Senior Member
Staff member
Joined

Aug 15, 2012
Bikes

KTM 950SER & EXC, BMW R90S & Dakar, MZ250, BSA B33, Norton 16H, Honda - 500 Fs & X, DRZs, XLs XRs CRFs CT110s etc
The Ulysses Club Thailand did a two-day ride, overnighting in Fang last week. Here's a bit of detail and a few photos. Day 1 to Fang via the 118, 3037, 5047, back to the 3037 via some back roads, up to the Kok and back down the 1089/107 was a 4.5 hour trip in the saddle for 263 km, averaging 59 kph and with 3.9 kilometres gained in height and 3.8 km lost. A bit slow because we were tootling around near the Mae Suai Dam and the abandoned temple. My GPS says I topped out at 243 kph - but I don't believe it, as I was riding a 500X from the hire fleet.
We'd barely cleared the Superhighway when we spotted shadowing riders. G'day pink one. Must be a popular route
We'd re-gathered the troupe at Doi Saket, but had some difficulty with the fog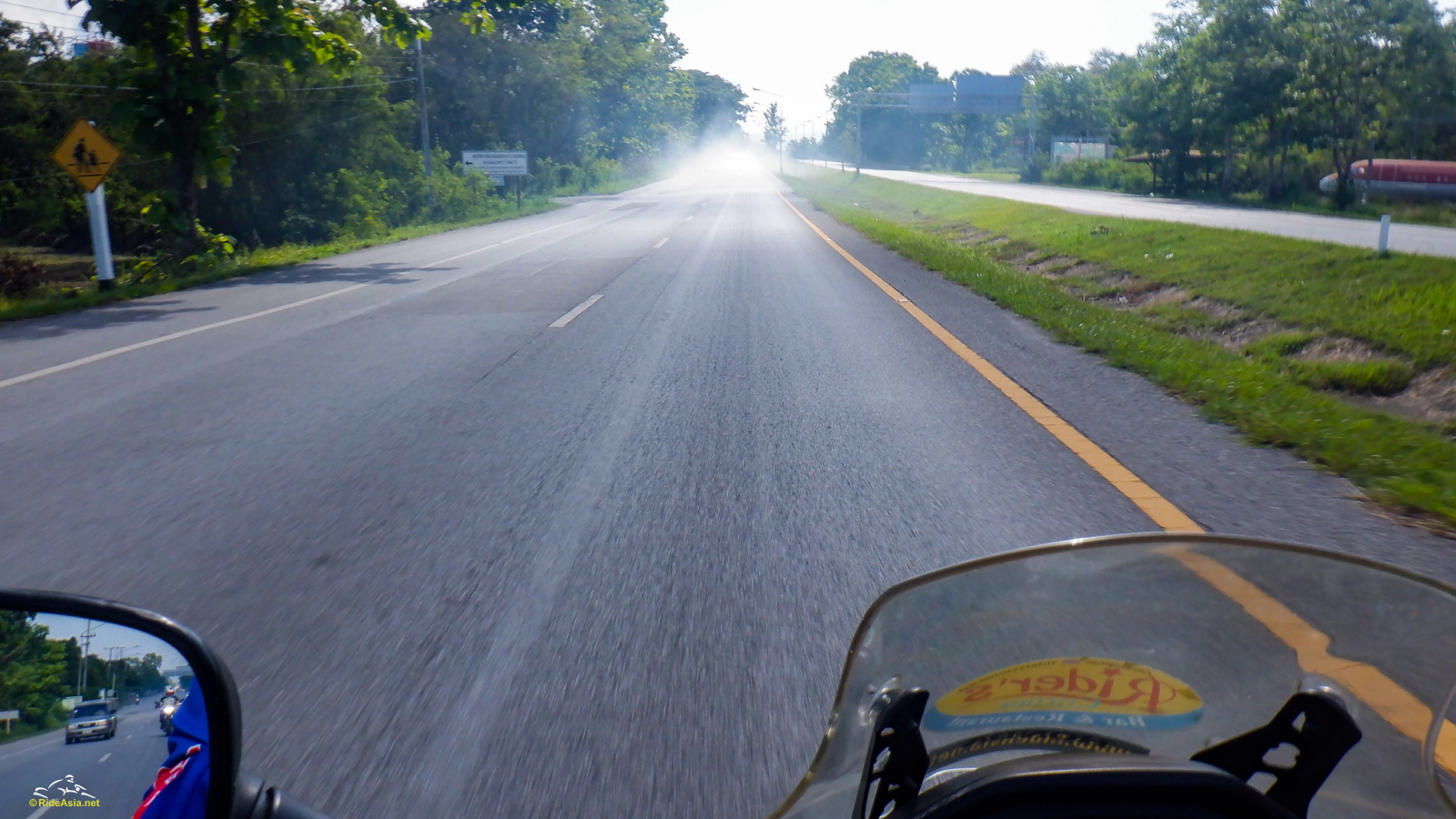 I honestly had to back off for that truck.... I couldn't see more than about 15 metres ahead when I got into the smoke... until he crested the hill and engine vacuum sucked some oil back
A coffee stop at the end of the good section of the 118 was a welcome break
We passed Ginger and Steve at the cactus place, they passed us again whilst we were topping up on fuel. Didn't see them again until we got to Yayo restaurant, but pretty sure we heard them buzzing around in the jungle below us at the abandoned temple. Couldn't have been too many pairs of multi-cylinder bikes buzzing around in this locale....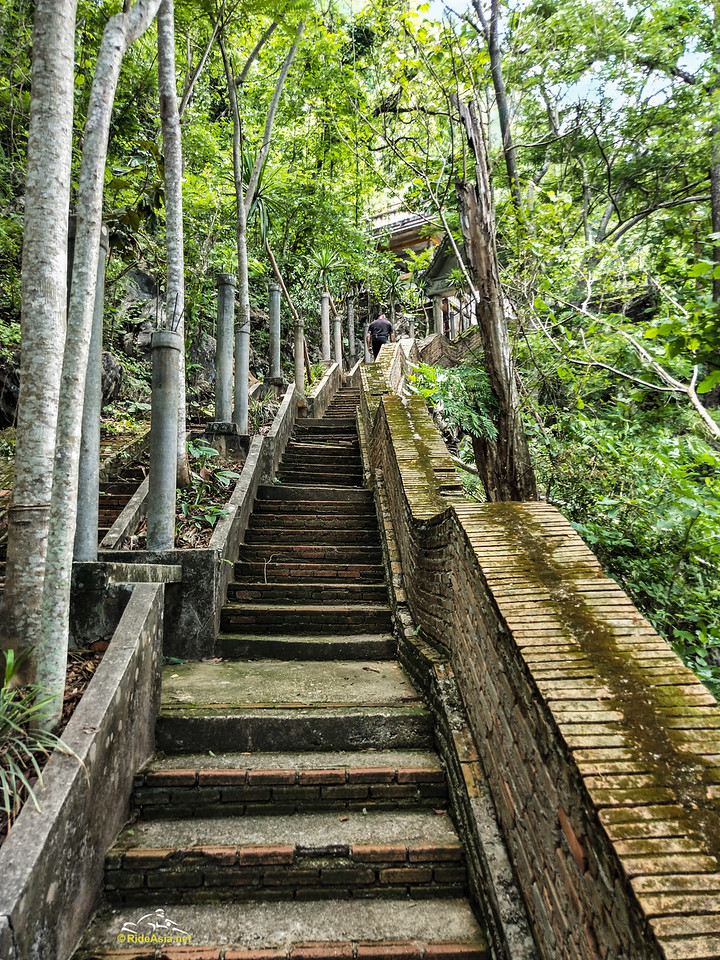 It turned out that it wasn't totally abandoned. There was one monk there and a lot of the fallen facade had been cleared up, some over-growth removed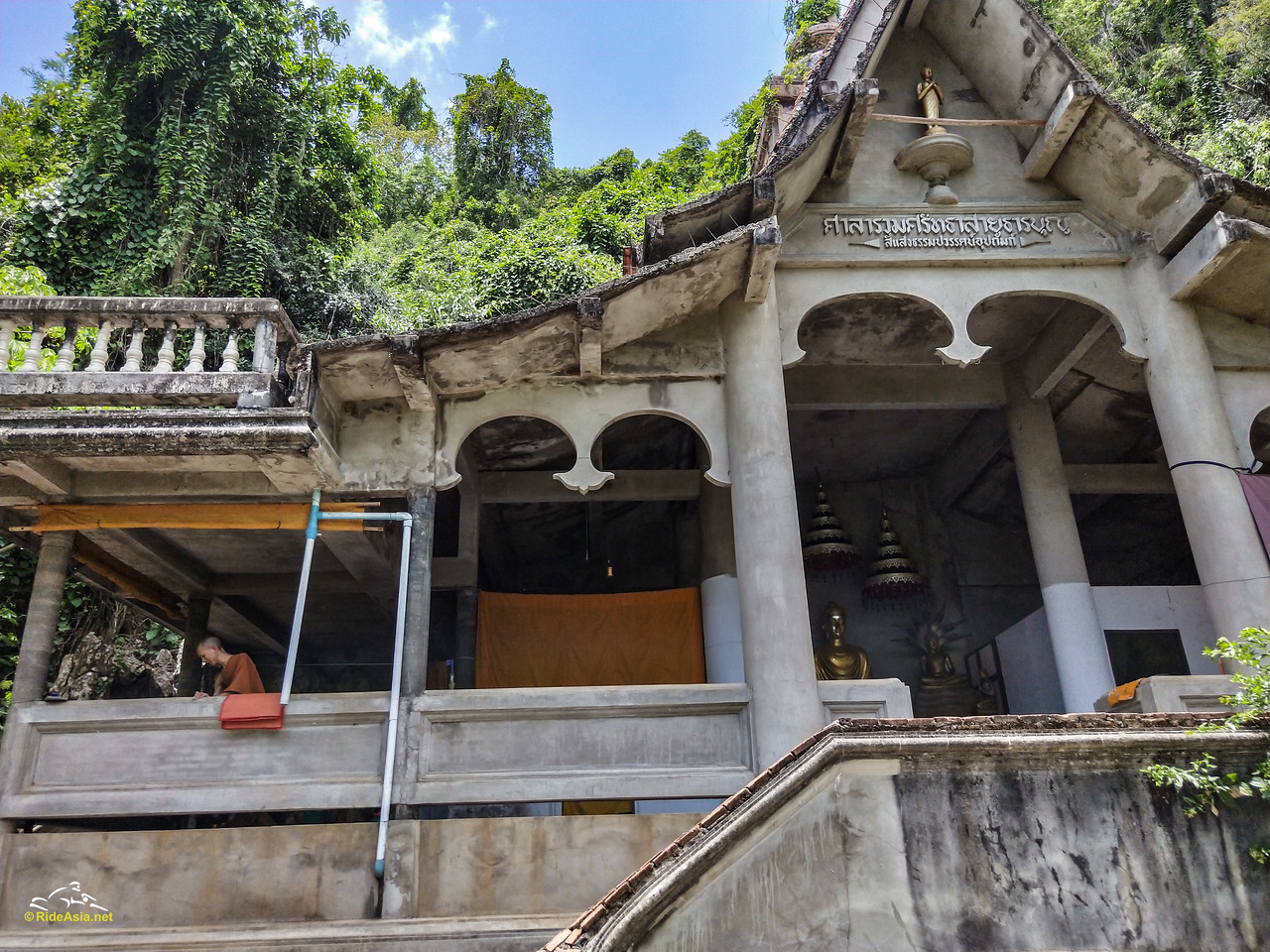 Wouldn't want to be under this whilst it was falling down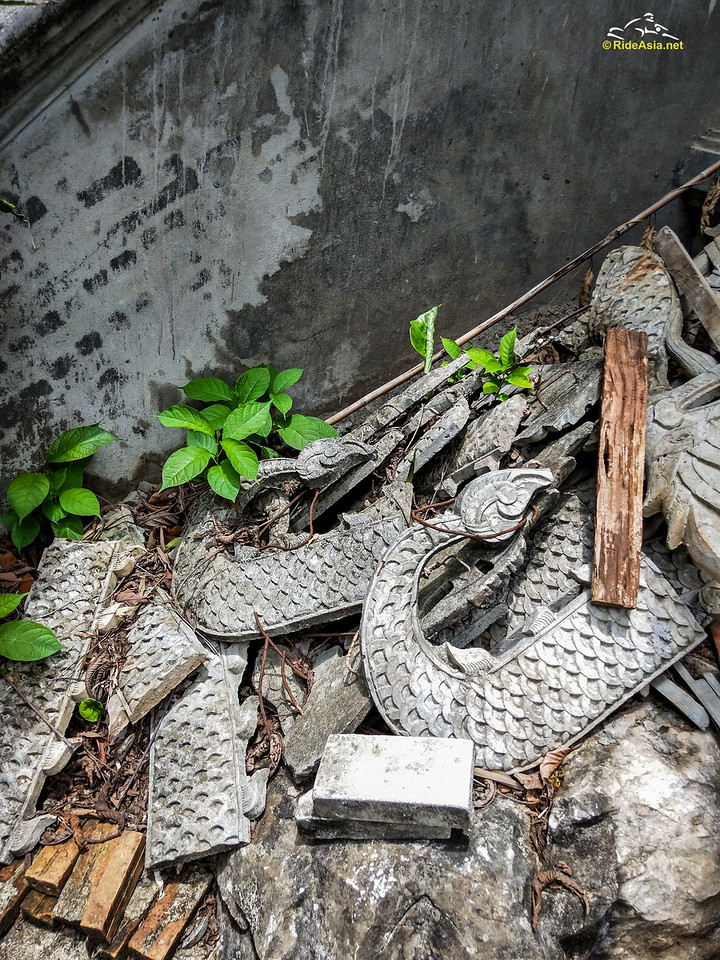 Still a bit of over-growth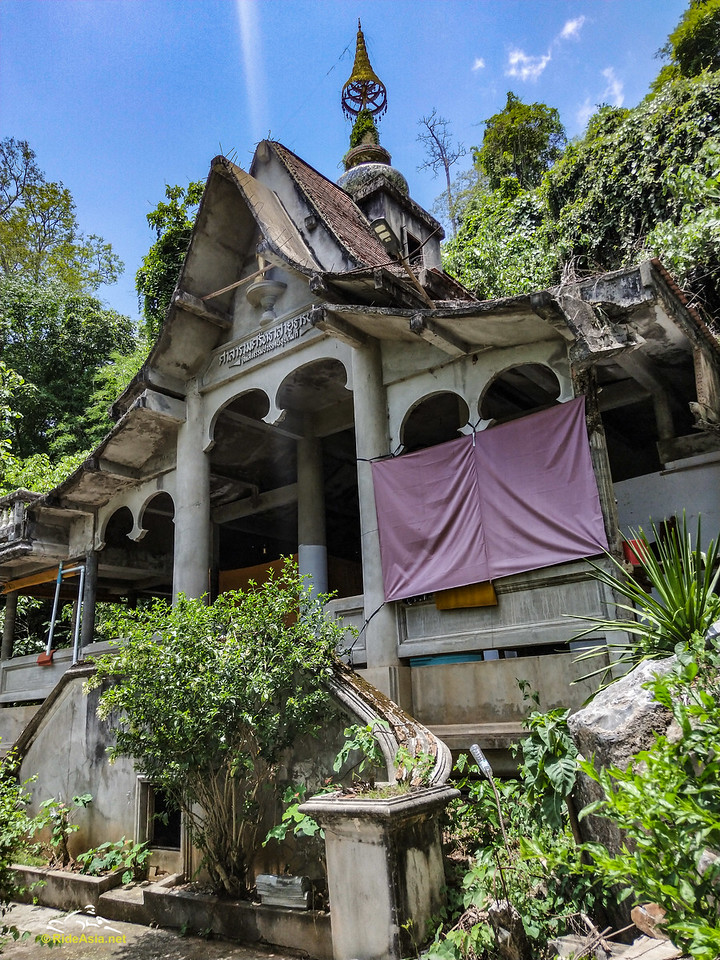 I believe the issue here is something similar to the Vietnamese temple, closer to home. Built about 35 years ago... where it shouldn't have been.
We took a look in the cave... one of the better ones I've visited
Deere did a bit of cleaning up on the way out....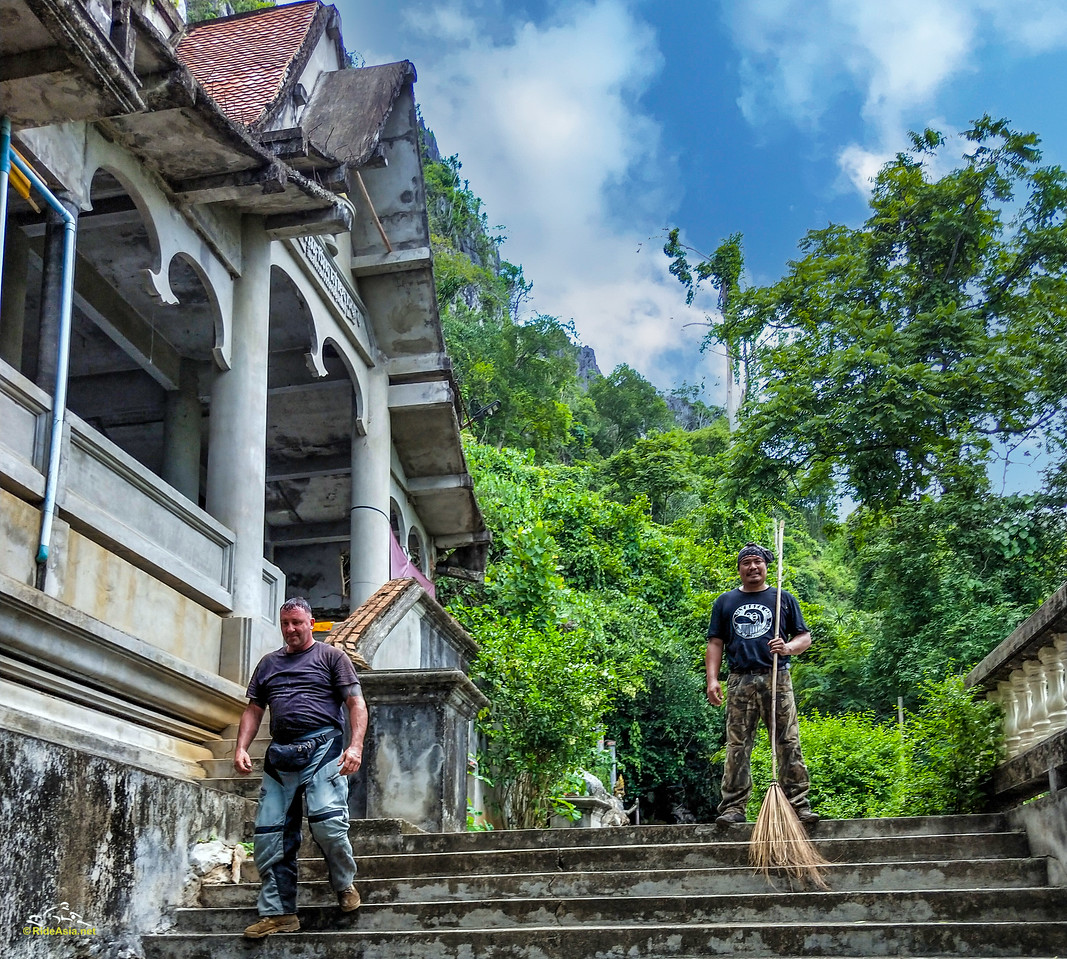 We headed for lunch, up the ridgeline... which was lovely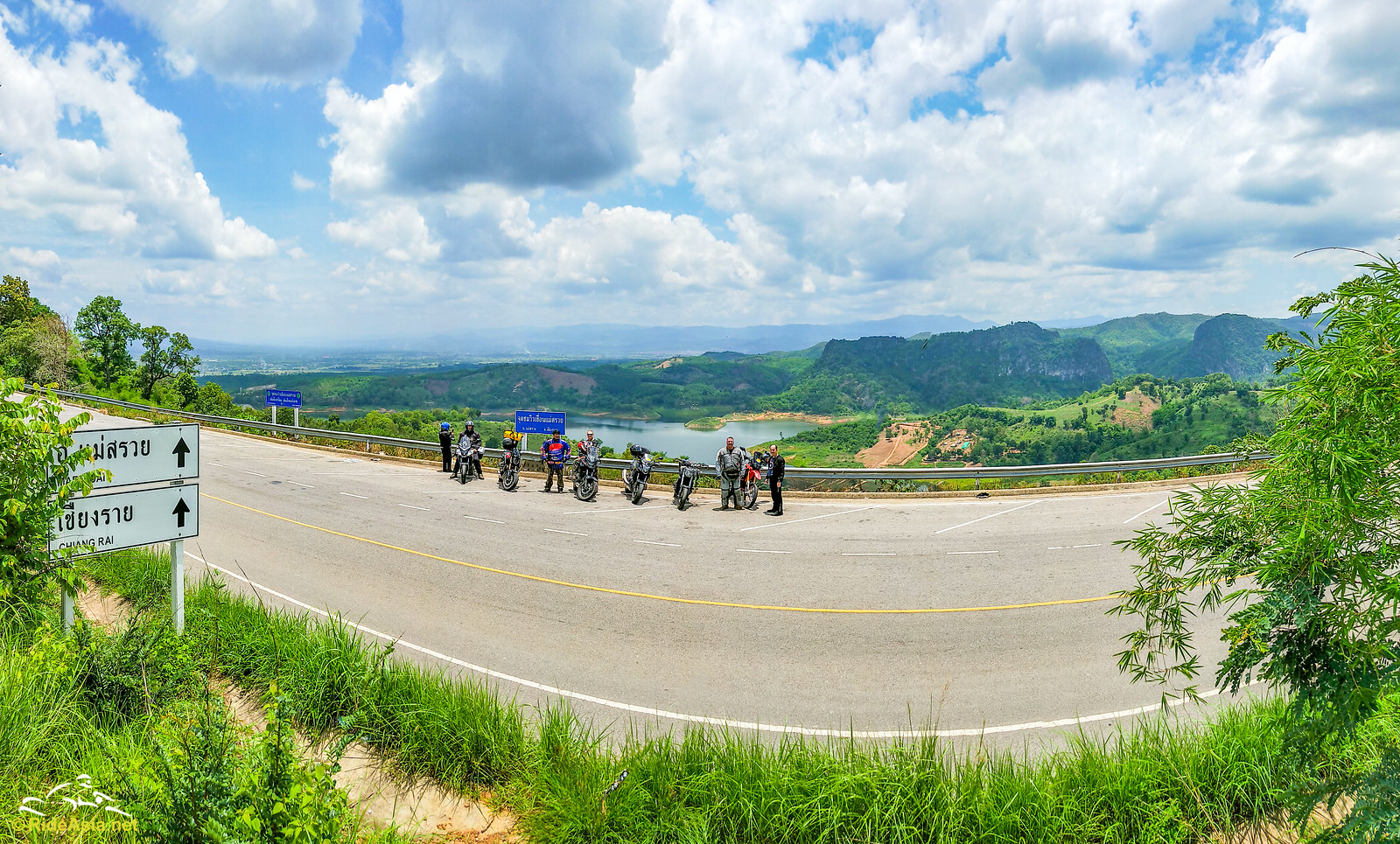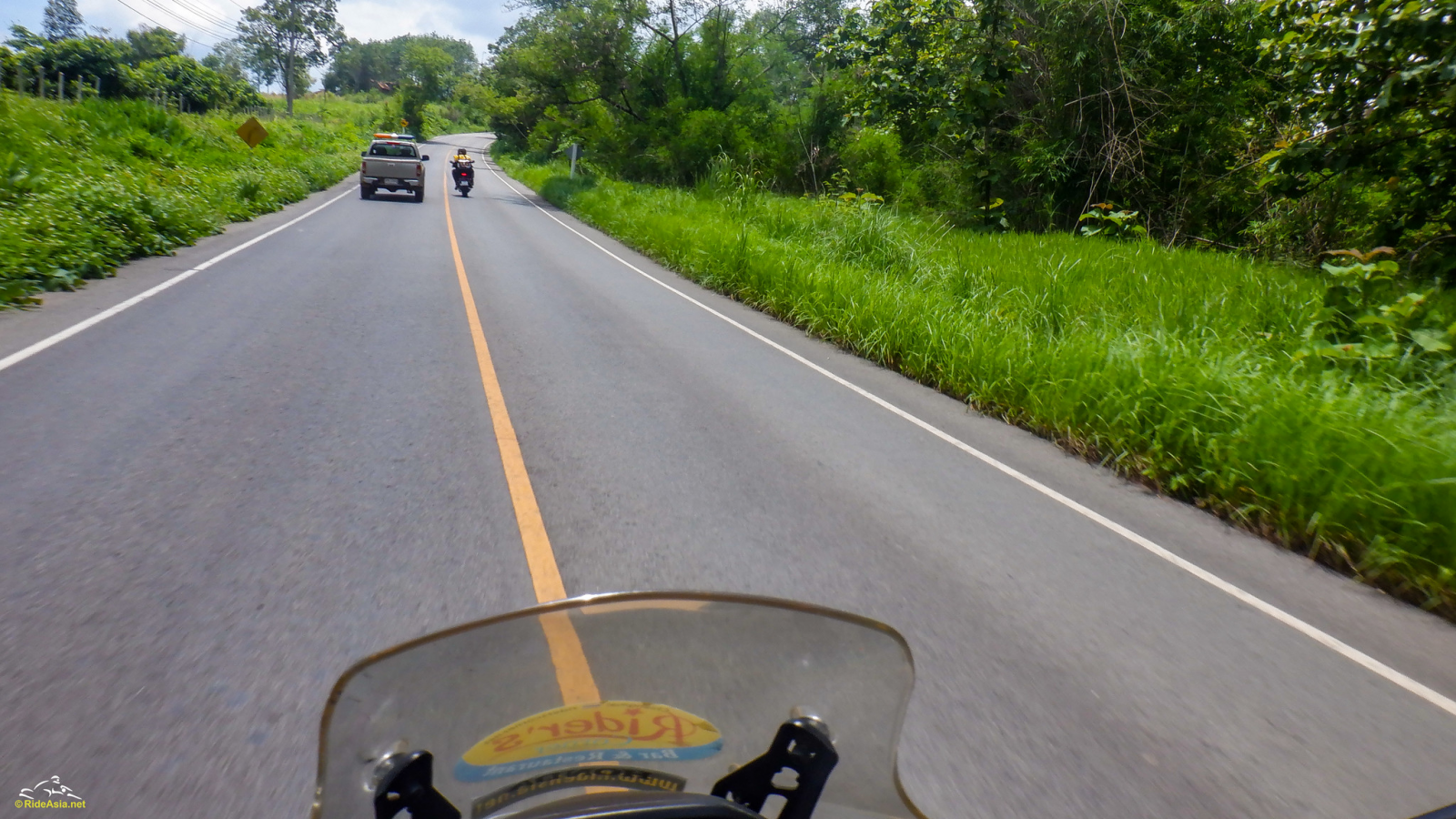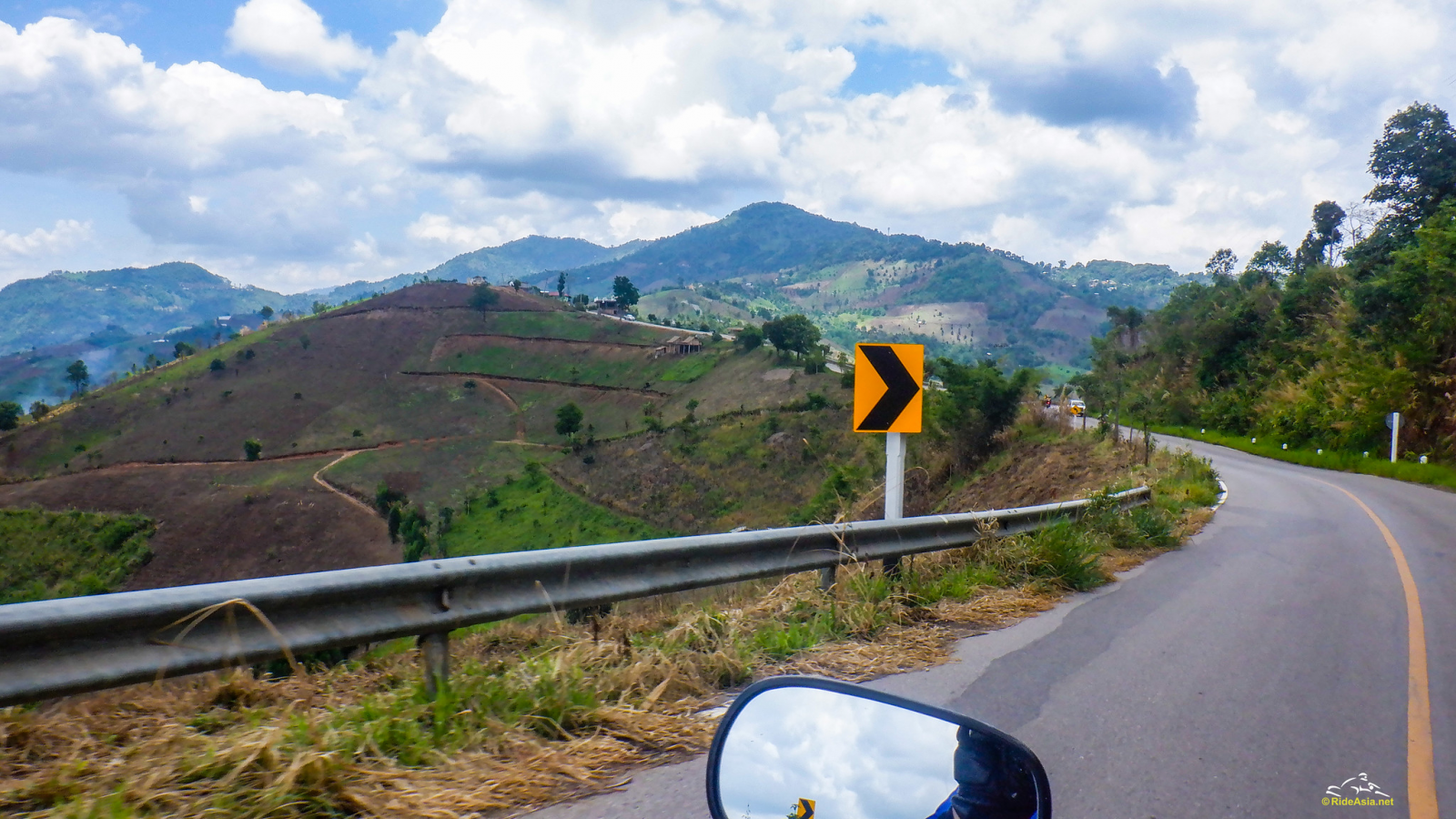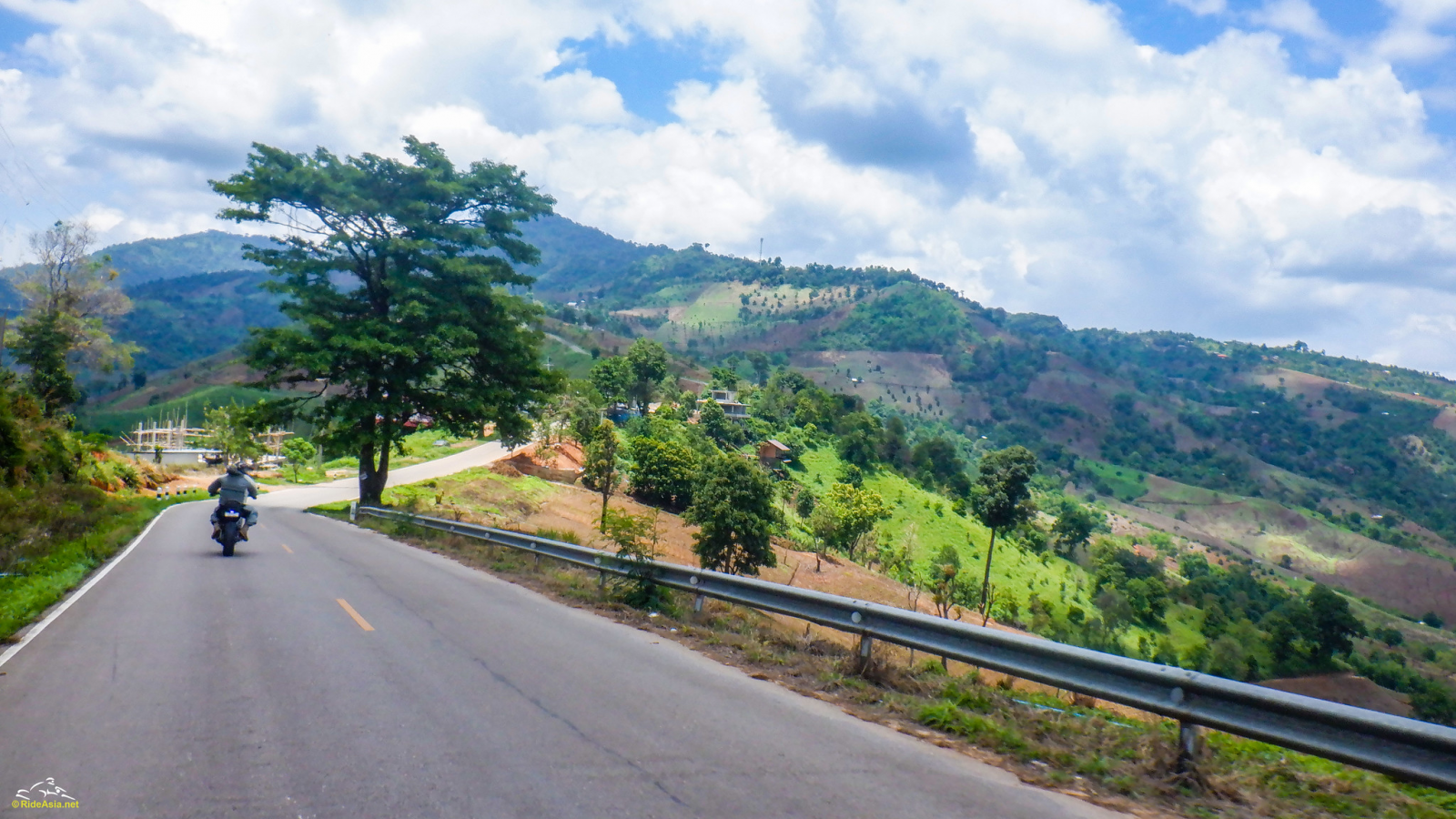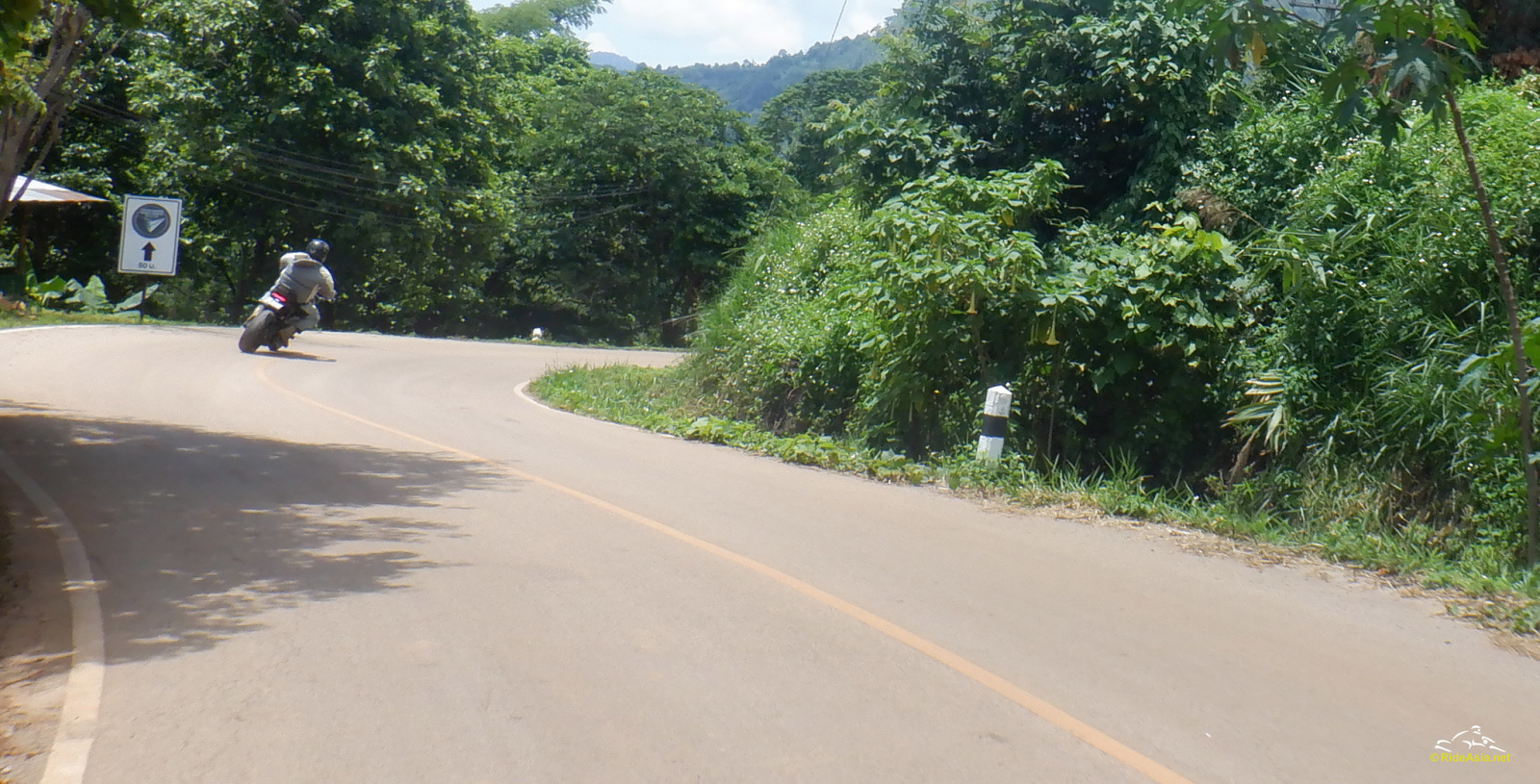 Not without a bit of a play
Thoroughly recommend that - it's only about a 6 metre drop at the furthest point out... but you feel like you are on top of the world
Ran into Kevin in the carpark - on his way home from a Chiang Rai trip and Ginge again, but she was deep in thought and I left her to it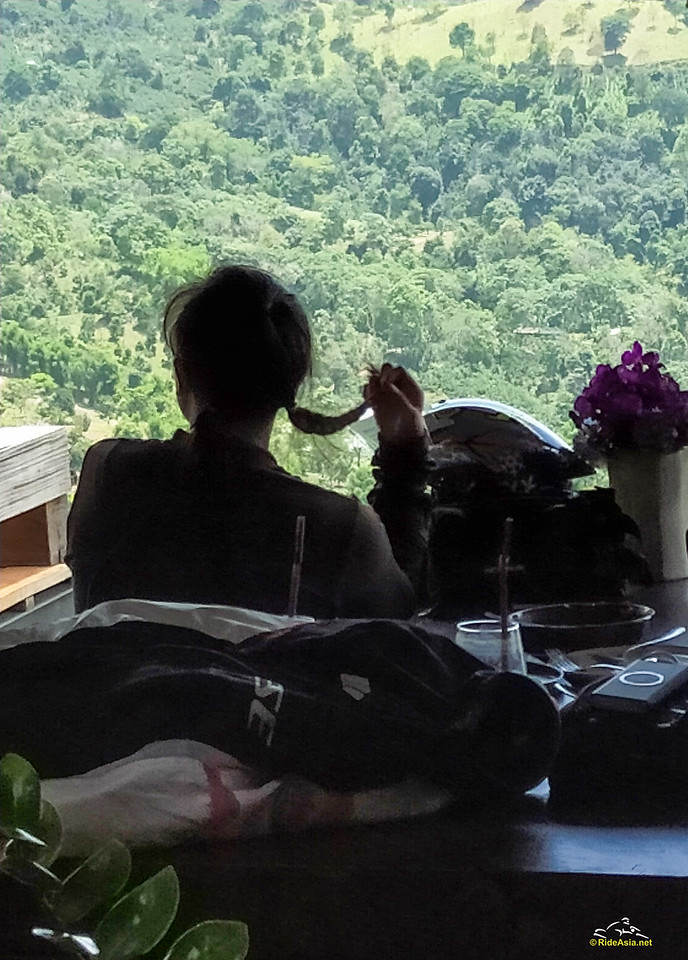 Deere enjoyed the view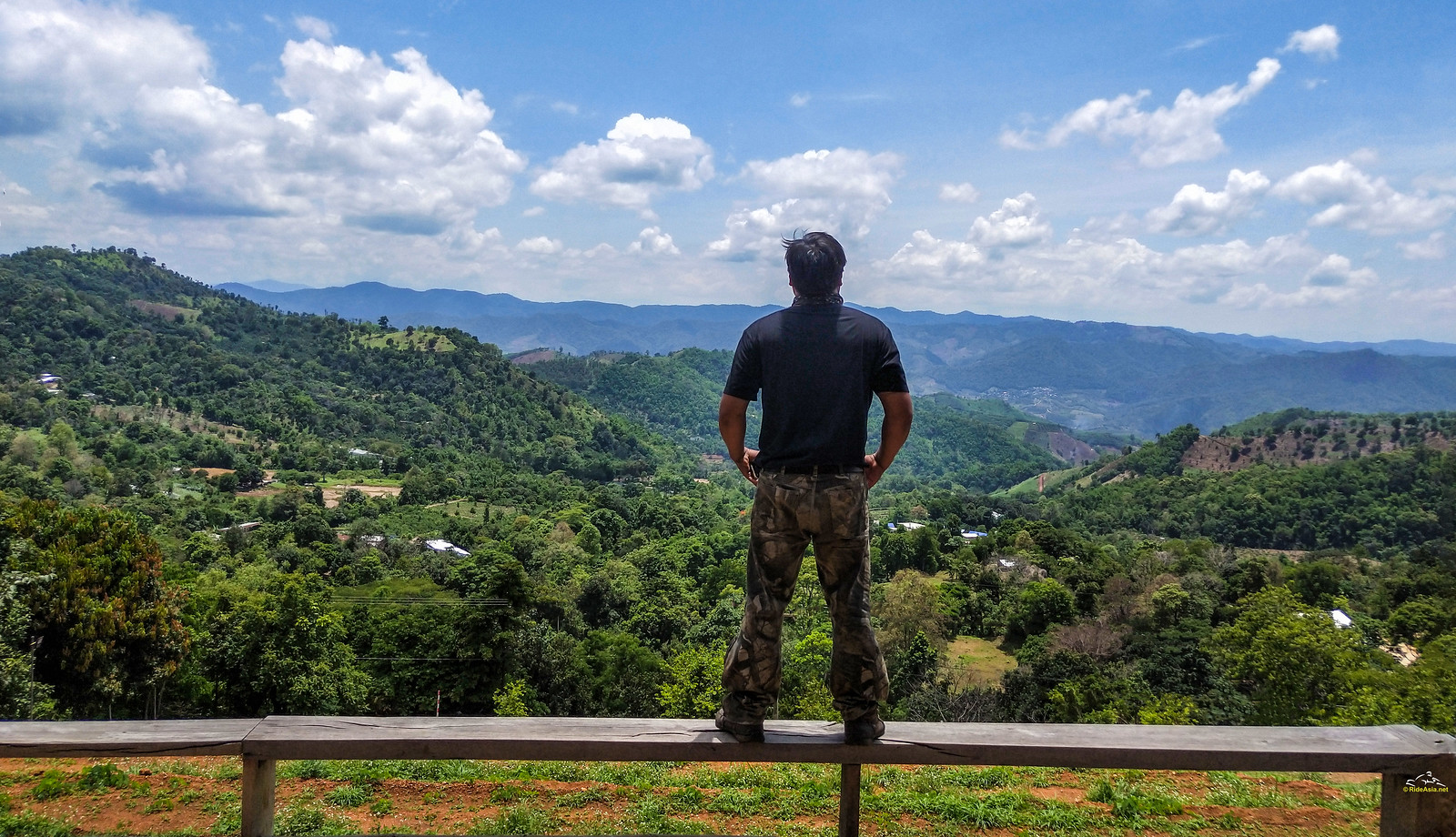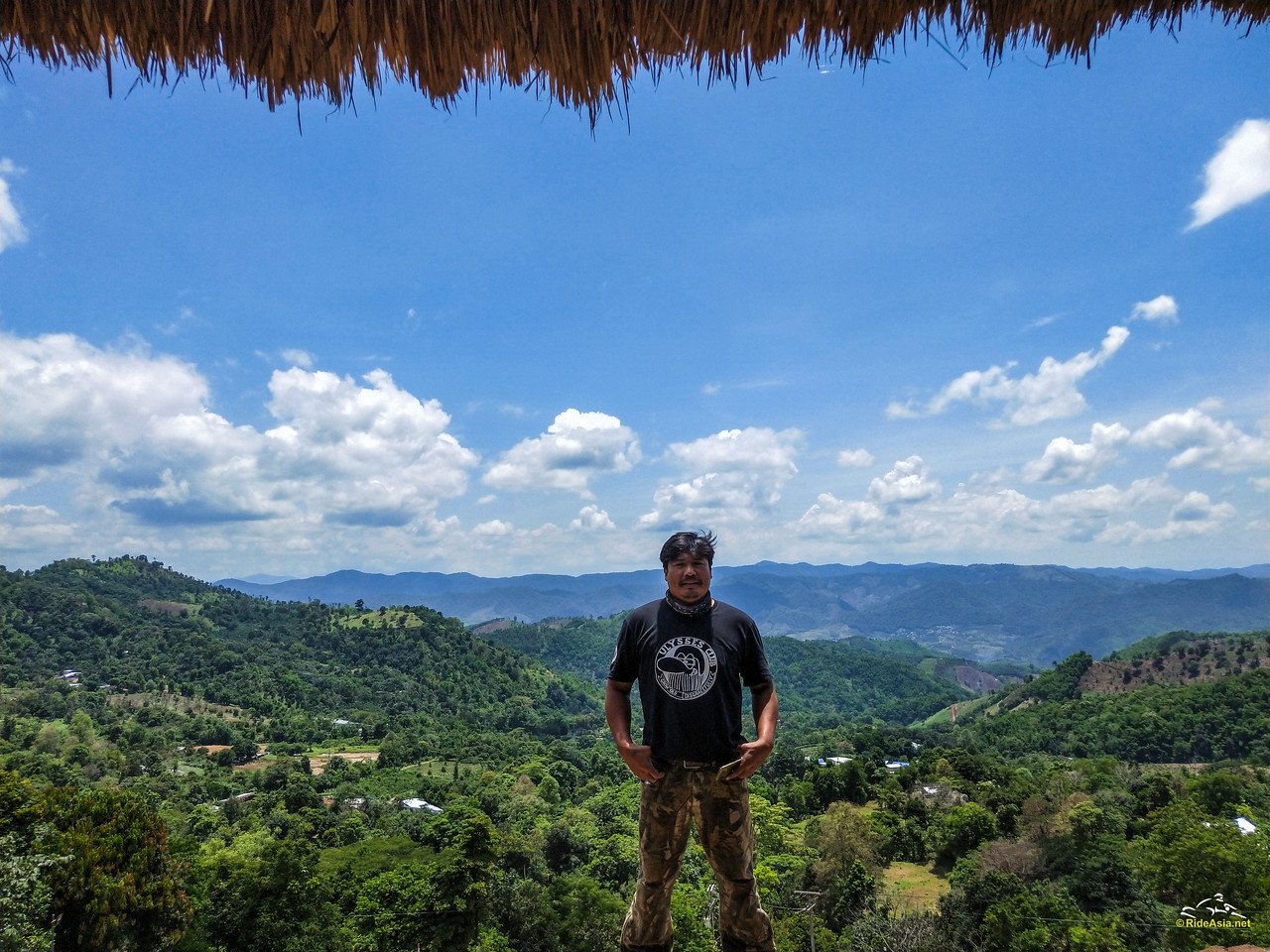 and the swing
along with the decor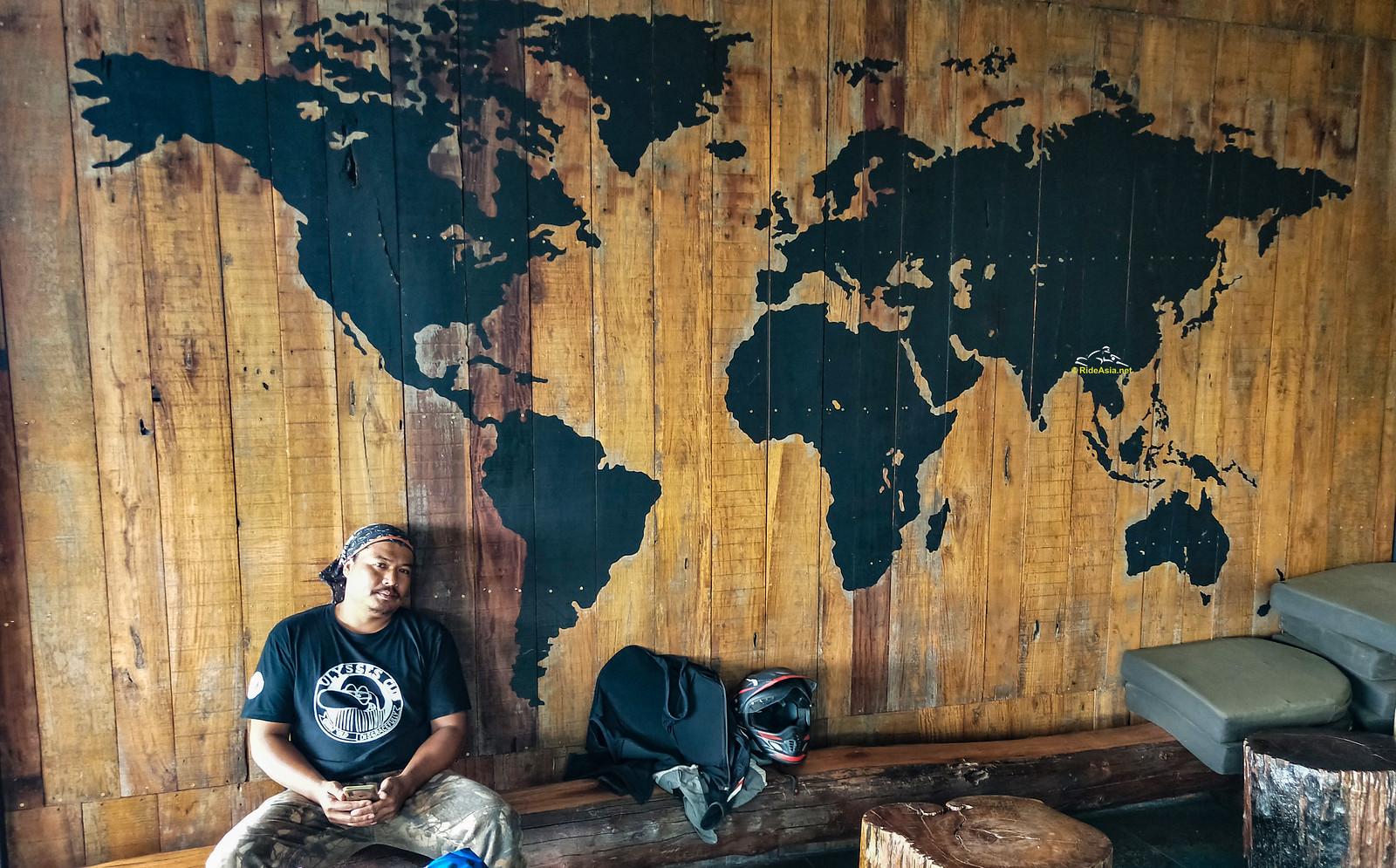 Here's the exact location, btw
Lots more Thai style decor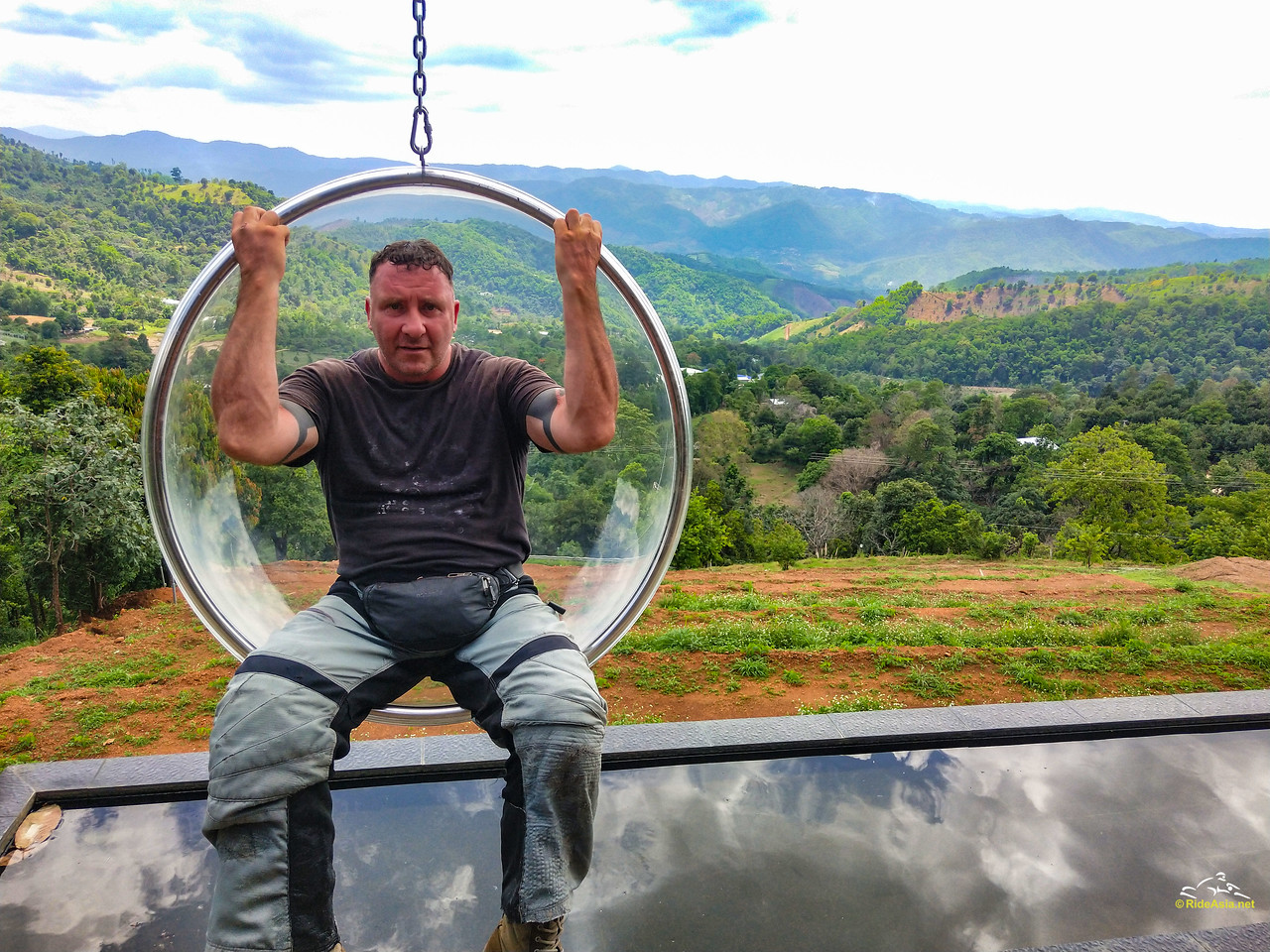 Lunch done, it was back to the bikes. More late