Senior Member
Staff member
Joined

Aug 15, 2012
Bikes

KTM 950SER & EXC, BMW R90S & Dakar, MZ250, BSA B33, Norton 16H, Honda - 500 Fs & X, DRZs, XLs XRs CRFs CT110s etc
We had a nice day ride up into the hills to the delightful Wat Phraphutthabat Si Roy for the Ulysses Club Thailand run on Friday. 17 bikes total ranging from BMW1000XS, Versys 1000, Triumph 765, a couple of Kawasaki 900s in different formats (retro and modern), a couple of Ducati Scramblers, a Vulcan, a big Yammie MT, a CFMoto 650, a nice orange motard, a gaggle of Honda 500s (three of the four of them from my fleet), a CB300R - and lil ole me on the CRF Rally, riding (mostly) sweep.
Breakfast at Rider's Corner - followed by stands up for 14 bikes at 9:30 and a nice run up the back roads alongside the Ping River.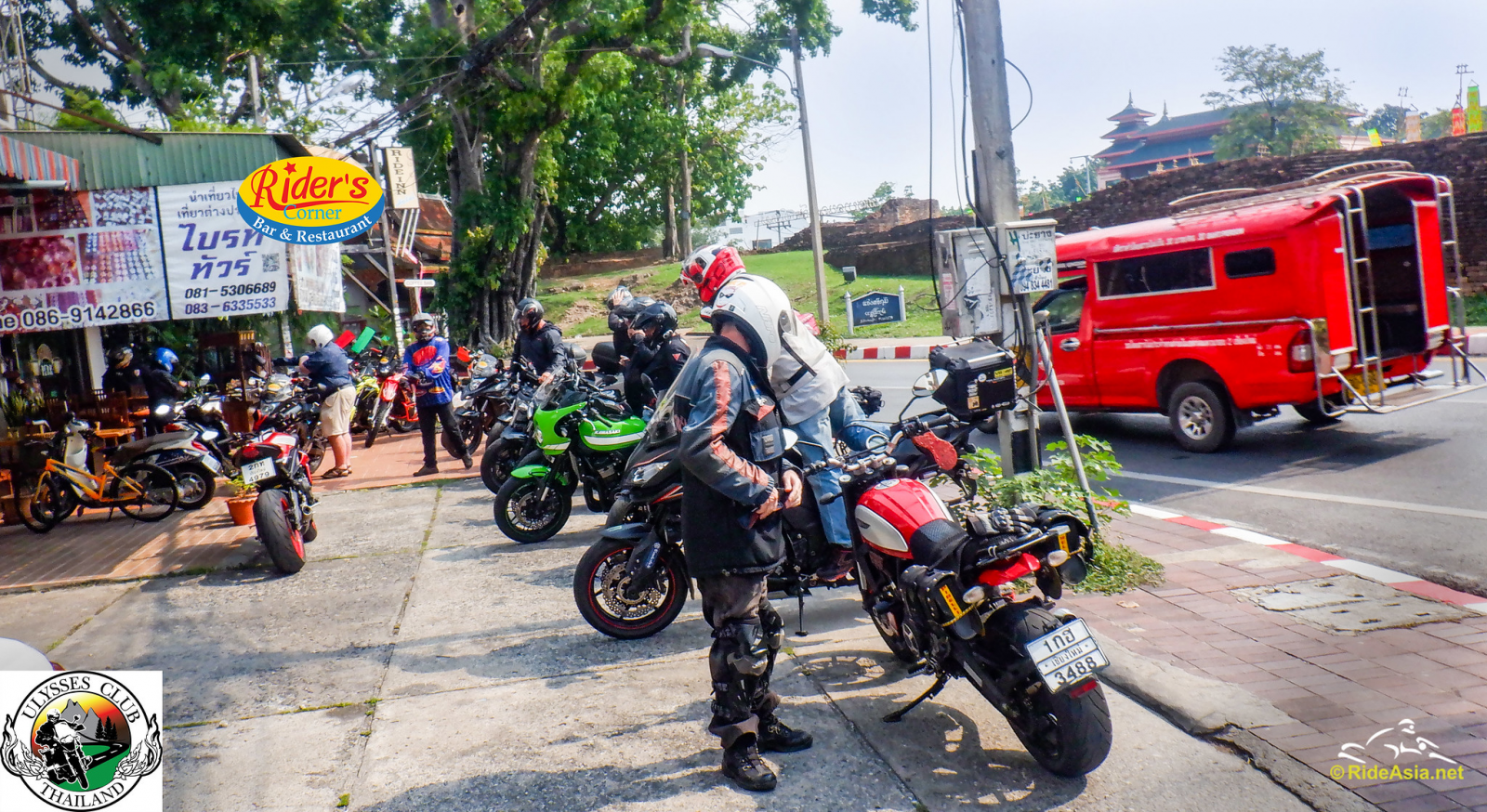 We copped a Covid check near the Ping River crossing in Mae Faek, of all places. The lady with the temperature gun burst into laughter when I pretended she'd shot me with it.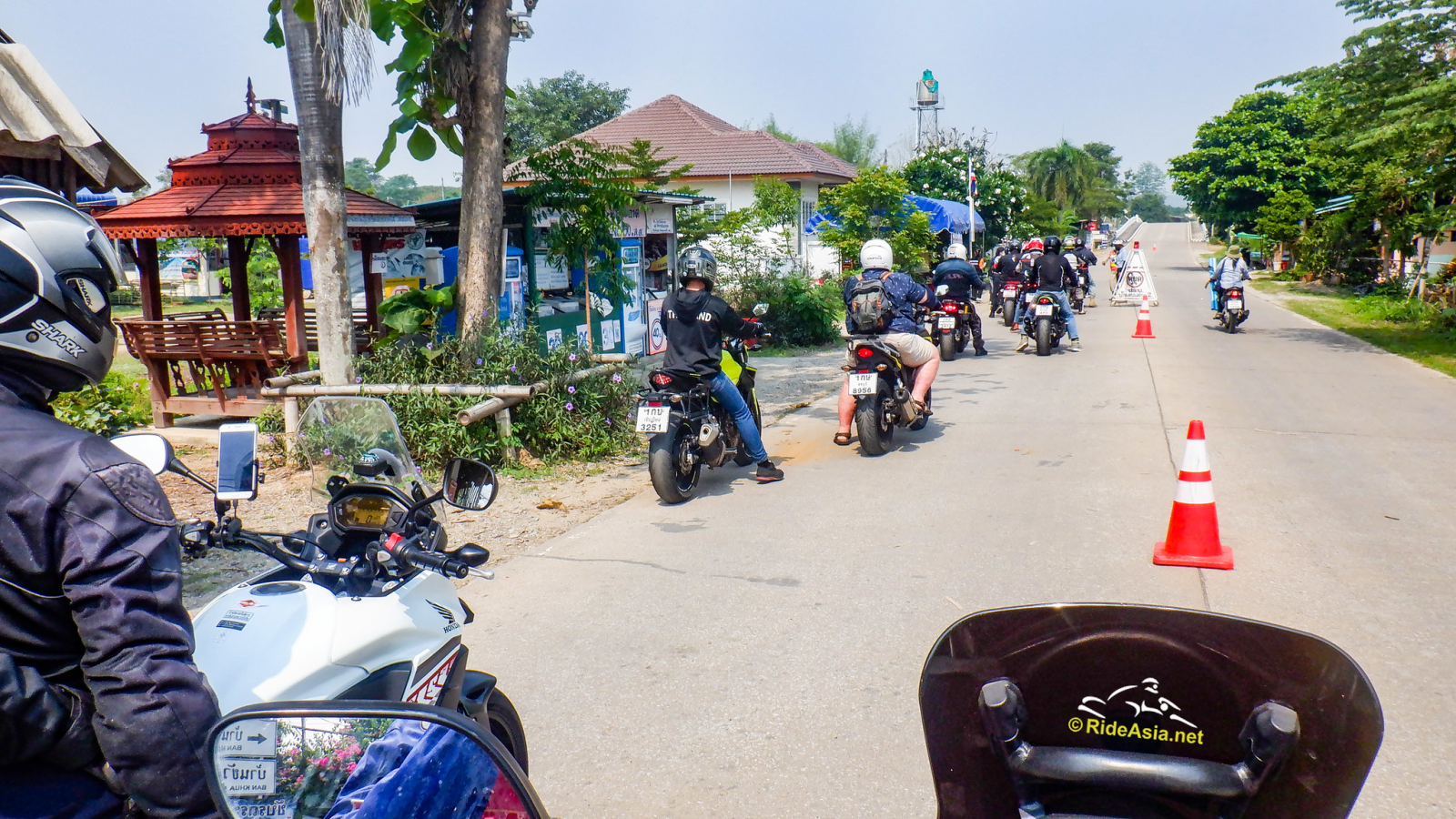 I guess I should have stood up for a better view of the river?
A quick u-turn on the 107 got us across it and onto the delightful 3022 (formerly the 4226.... TiT)
A couple of minutes on the 3009 got us to the Wat turnoff and the lovely climb into the coolness of the hills. It was a 39C day in Chiang Mai - but noticeably nicer up in the forests
Deere started filming... and did a bit of a pass through. Note the widening of the road since we last visited here in October 2019. Much improved.
It was good to have my stepson-in-law along for the ride. Bang had just returned from his mother's funeral and it was good for him to get out. This is at the Buddha footprint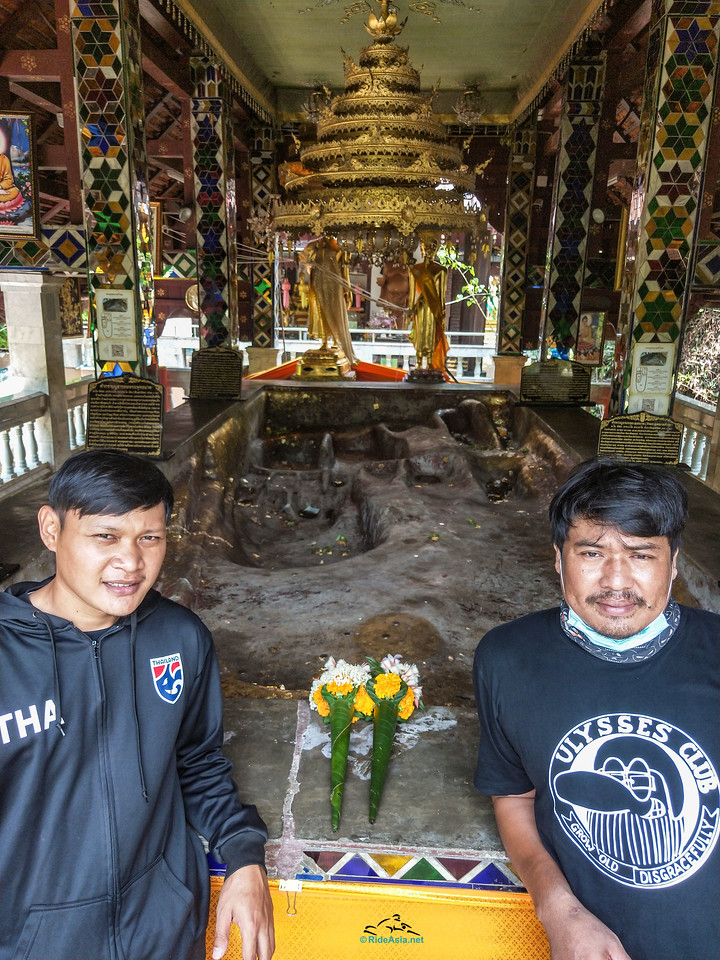 Mast cinematographer, Glen, did some location scouting for his next Monster Hunter film
which brought out the rather friendly temple dogs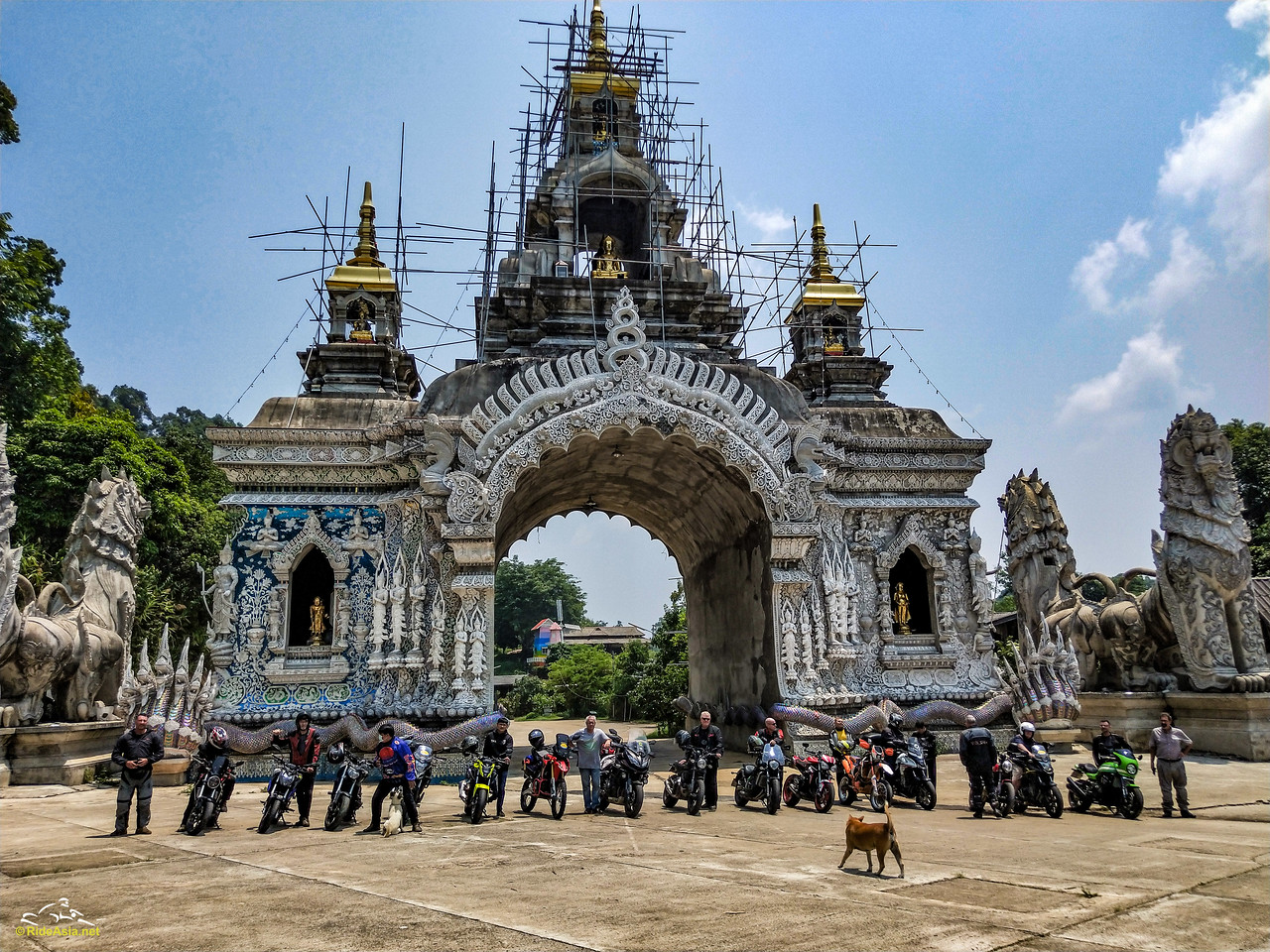 Only one person complained about the road.... but it wouldn't be a group ride without a complaint, eh?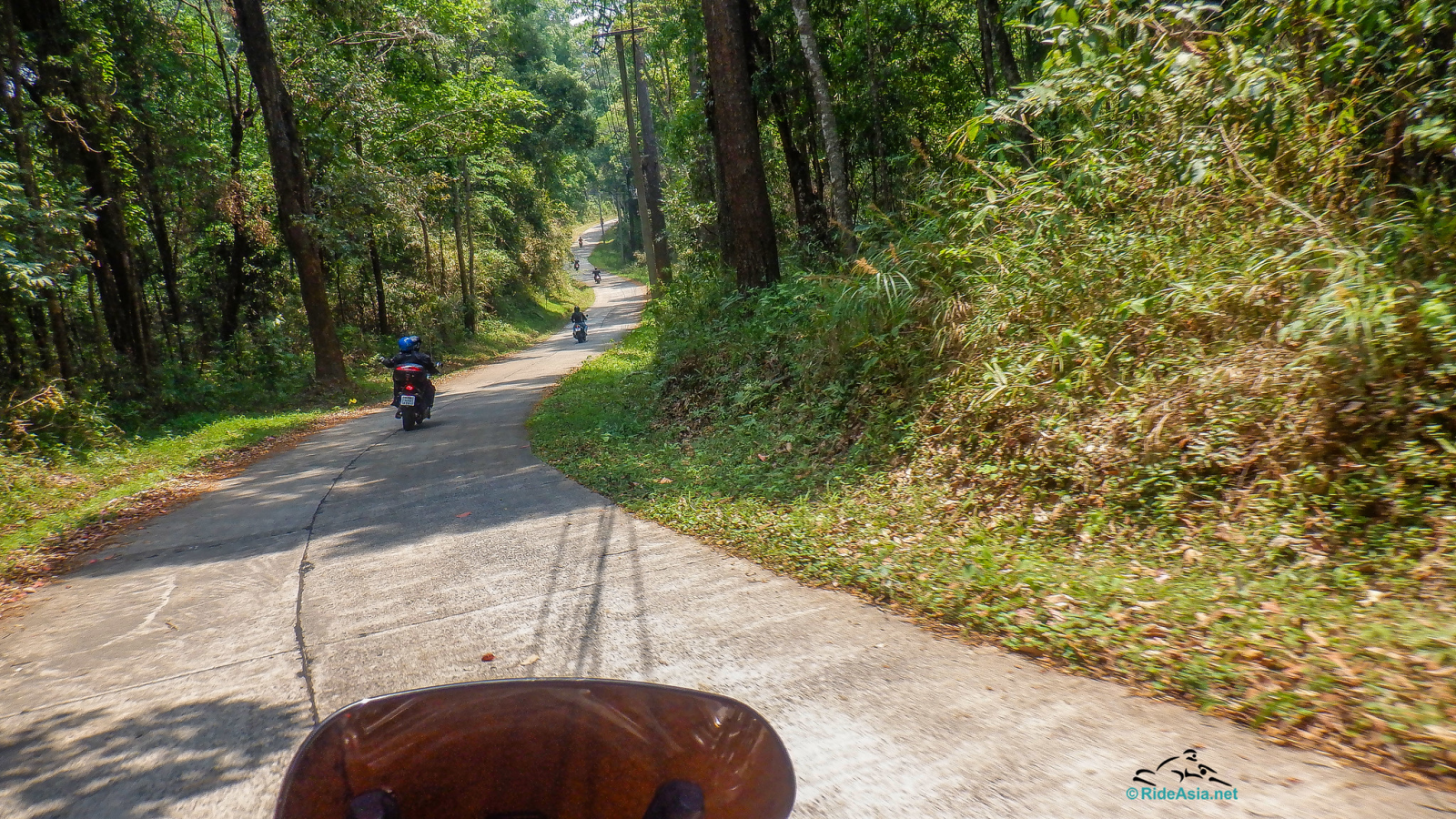 I did a bit of over-the-shoulder photography - which should show up on the video (I will do a short one... Deere got some great footage). We gained the promise of another club member, who was wary of being included in our training videos - when I pointed out that we only use footage of non-club members in such videos (we've got some great bloopers on tape)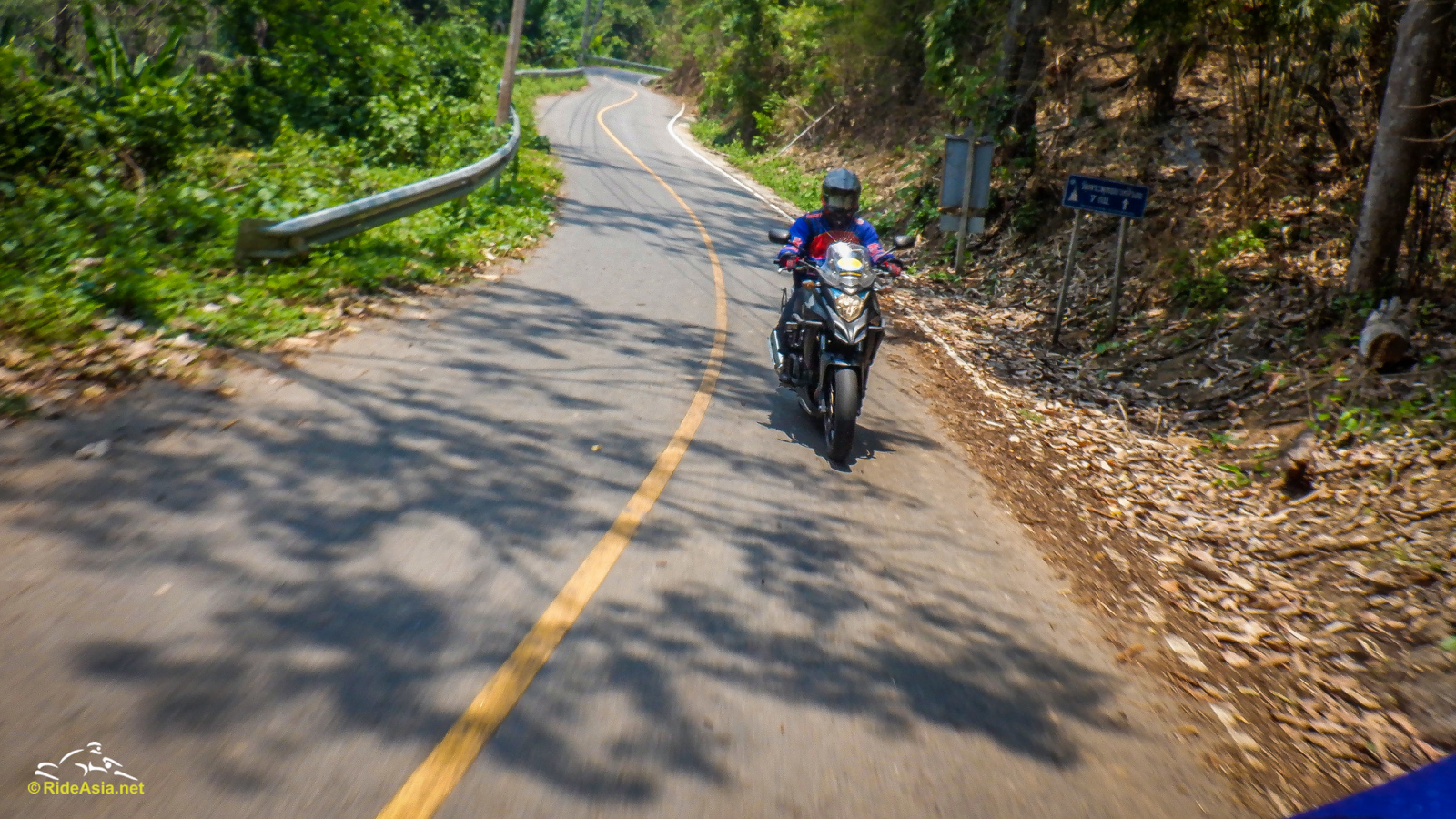 I think Deere stayed behind me for so long, to see if he could get me falling off.....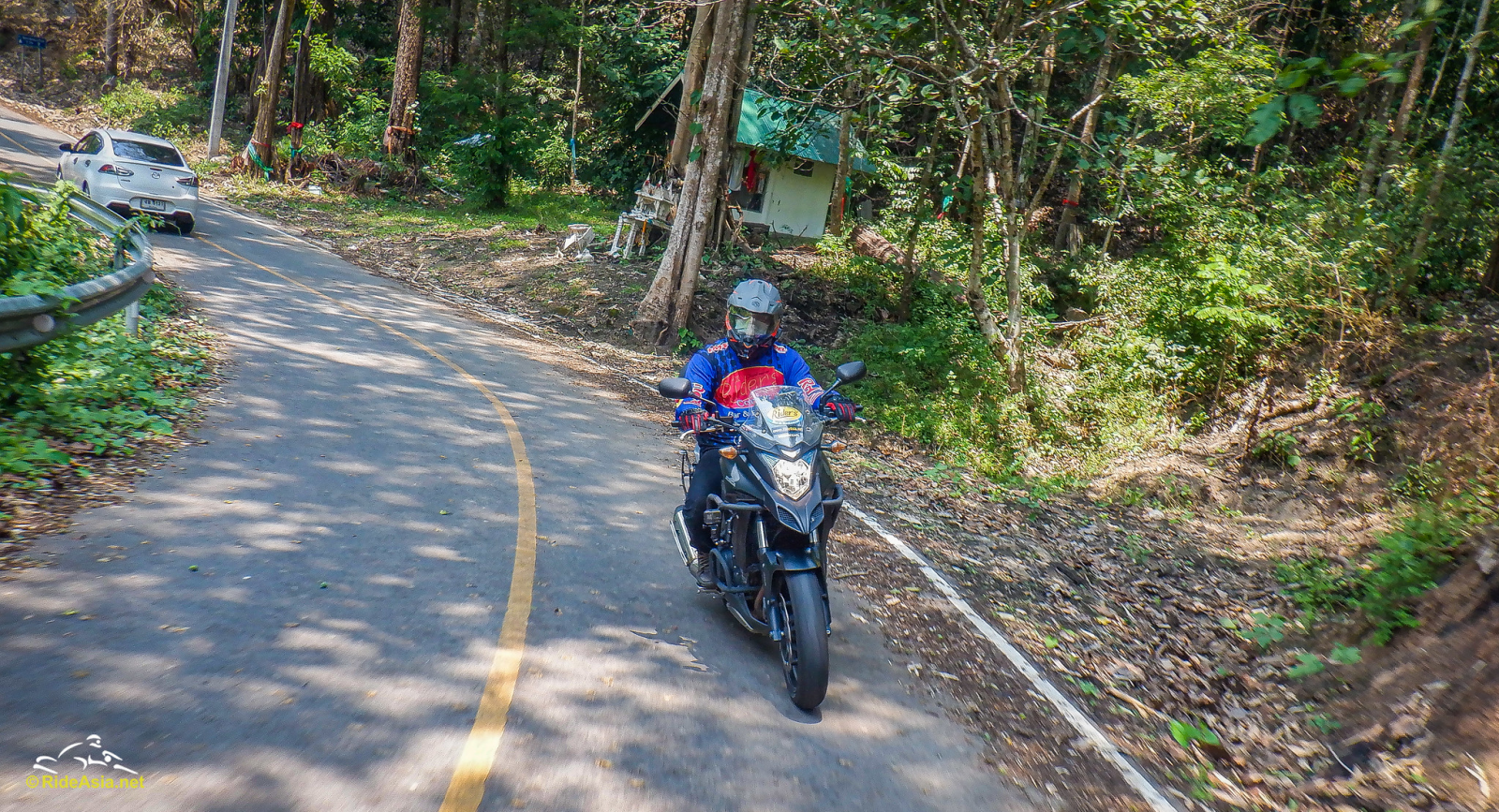 Too much shooting, whilst cornering. I put the camera away after this....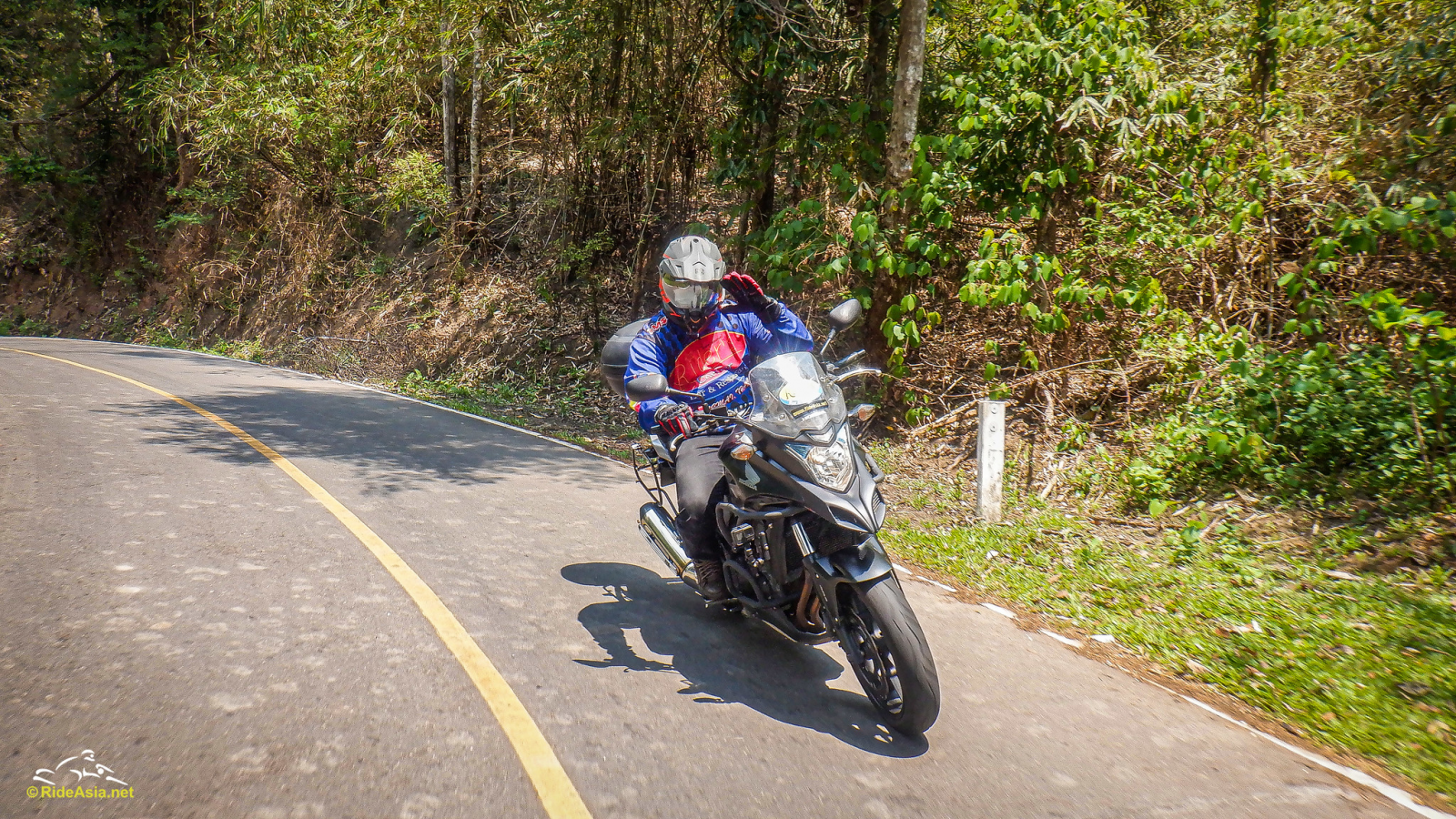 Until this. Make your mind up... Mae Rim and Chiang Mai to the right.... or the left.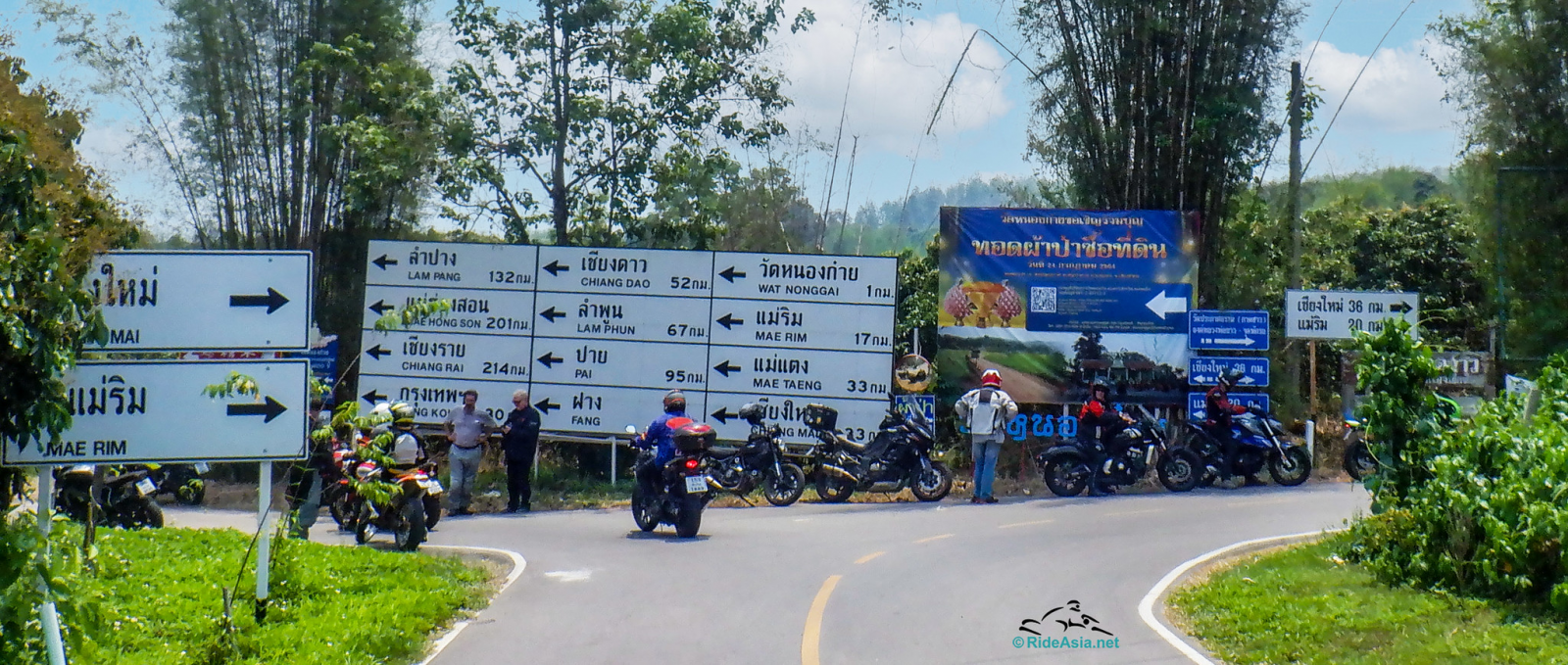 We went right - except for Eddie, Justin and Neil, who went up the hill to the Pai checkpoint and Josh, who headed back to town to pick up his new toy.

Nice plastics
We picked up JJ and Ploy on the 3009 and they joined us for lunch at the Sala Cafe and the Samoeng Loop ride after lunch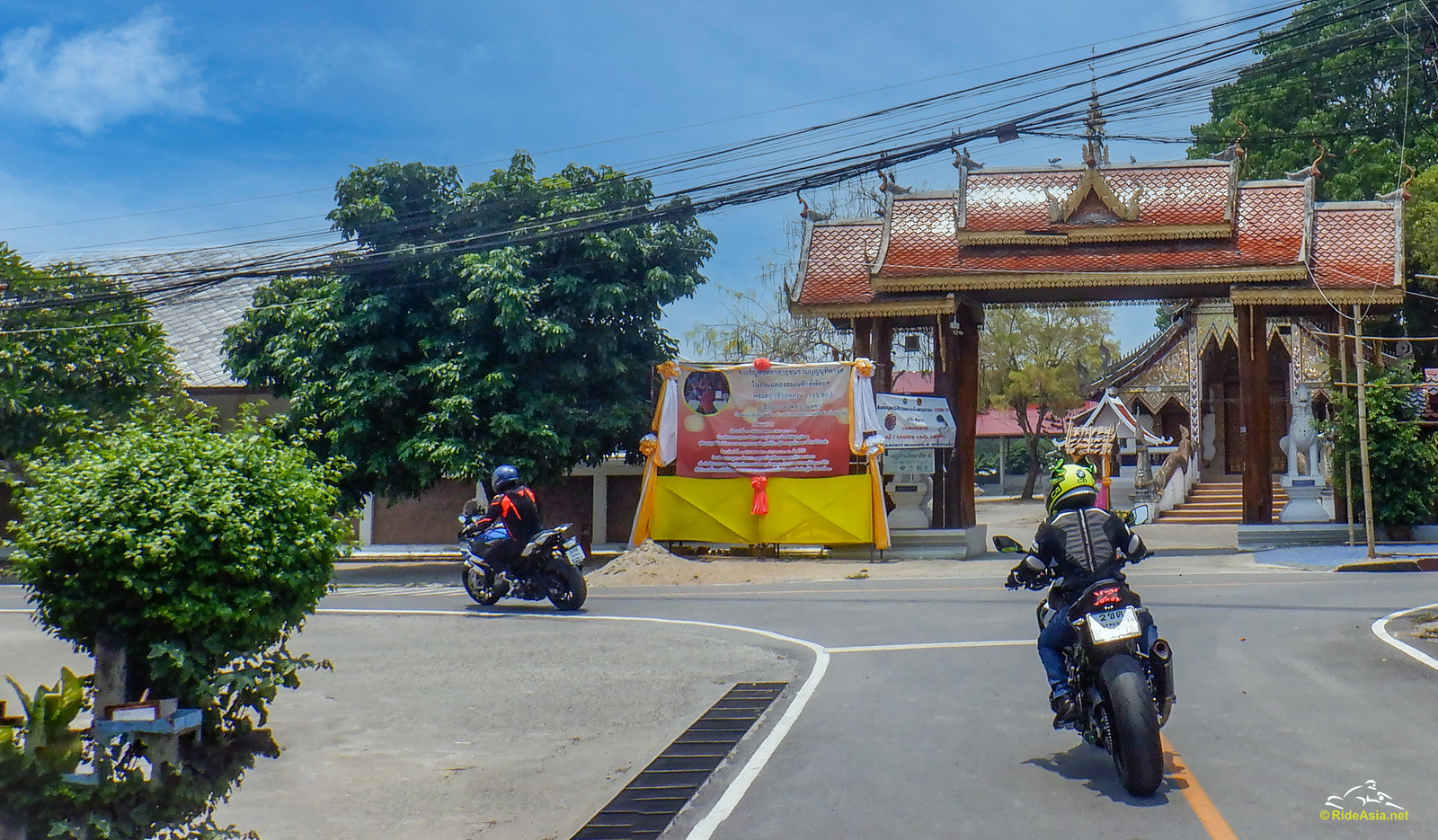 Speaking of the Sala - I was checking out the parrots and Hill Mynah in the aviaries... when I heard a strange bird cry behind me. Turned out it wasn't a bird... but a frog complaining about being in the jaws of a snake. A harmless (except to frogs) Bronzeback Tree Snake
Deere (500X) and Ploy (Z900) ahead of me on the Samoeng Loop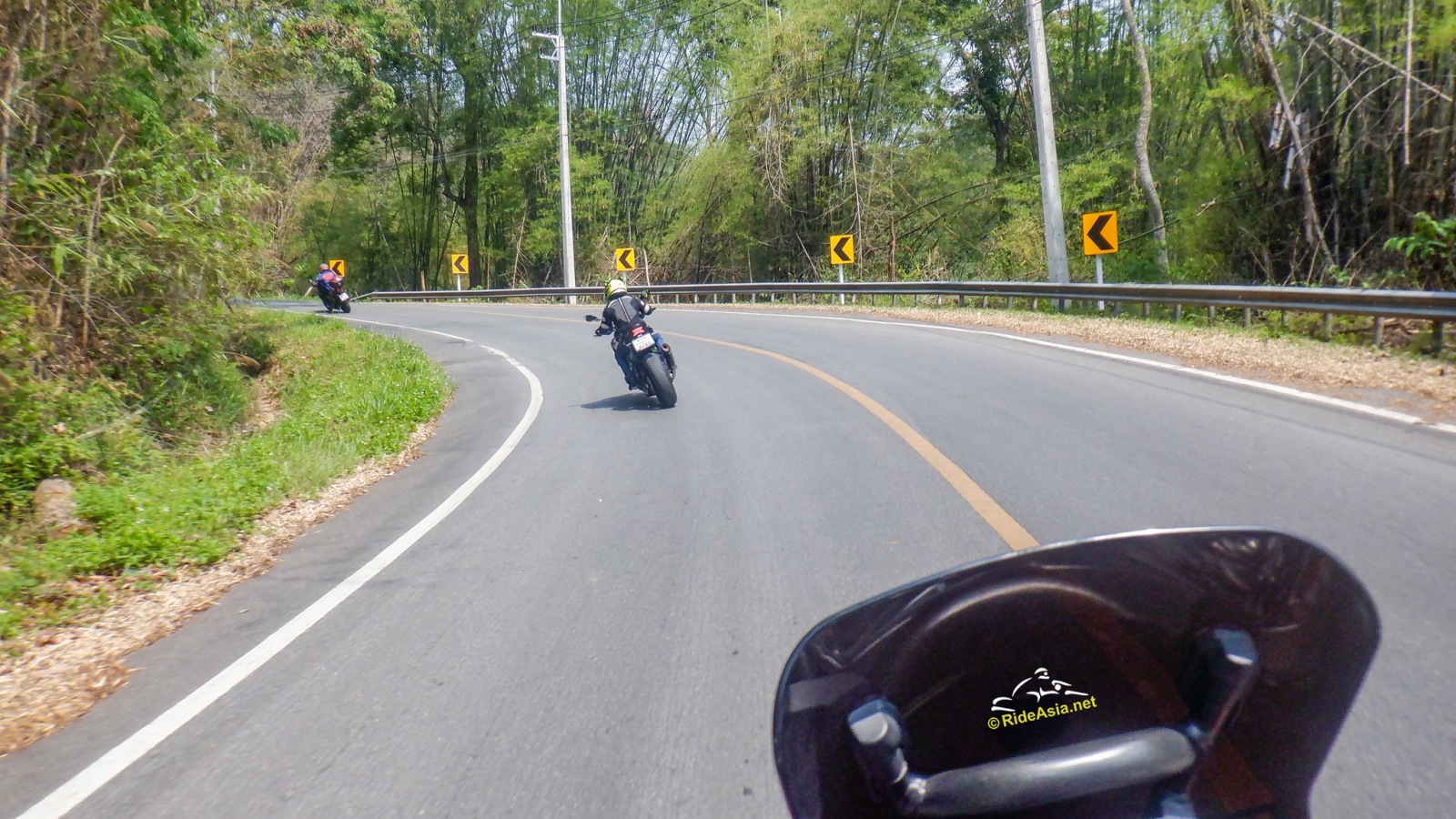 Hot day, great ride. Roads clear and grippy. Thanks one and all.