Joined

Jul 3, 2013
Location
Bikes

CF 250 Jetlux. CFmoto 650 MT Honda CRF 1000 DCT Yamaha 125 YBR KG
Hi All
I need to start this RR which is a ride from Chiang Rai to Hainan , I have done this trip now 4 times and have tried different routes, the one I am going to post here is the best way IMO to get to Hainan from Thailand .
I hope to give people full details of roads number, towns and pictures were I can, also some advice on how to find the best Hotels and general advise about riding in China .
I am not into GPS way points so sorry .
The bike used is my trusted Yamaha YBR 125CC KG which has been modified with a 250cc Lifan 6 speed box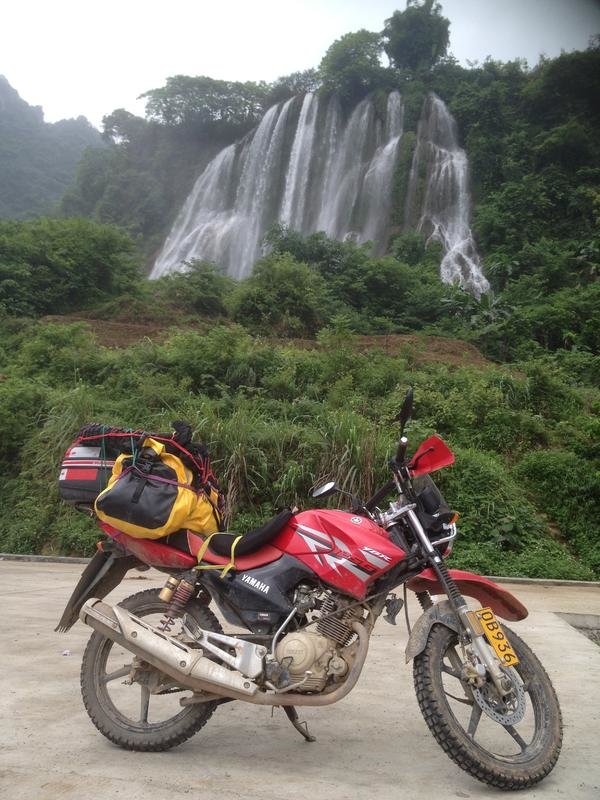 Engine specification
​
Model: 173FMM
Type: Single-cylinder, four-stroke, (air+oil)-cooled hand-clutched
inerter-balance shaft 250cc
Displacement: 249 ml
Compression ratio: 9.6:1
Primary reduction: 3.1
Bore*Stroke: 73mm*59.5mm
Max.Power & Rotating Speed: 15kw/7500r/min
Max.Net Power & Rotating Speed: 14.5kw/7500r/min
Rated Power & Rotating Speed: 14kw/7500r/min
Max.Torpue & Rotating Speed: 19.0N.m/6500r/min
Min.Fuel Consumption: ≤354g/kw.h
Idling Speed:1500r/min
Ignition:CDI
Starter: electric starter
Lubrication: Pressure/splash
Transmission: 6 speed
Net KG 135Kg
Load on back about 80kg
Total Kg for ride 215Kg
I have a Honda CRF 250L in Thailand and be the best bike IMO for this trip, this route you will encounter some of the best riding roads about and some of the worst ? so again the CRF would be the best .
Most ADV bike ( Honda CB500X, Kawasaki versys, BMW F800GS ) would also be a good choice but because of the KG full loaded at times you could find the going a bit hard?
Day 1

​
Bike all loaded up ready to go, just a bit too much stuff on the back as I found out later bike was a bit to top heavy.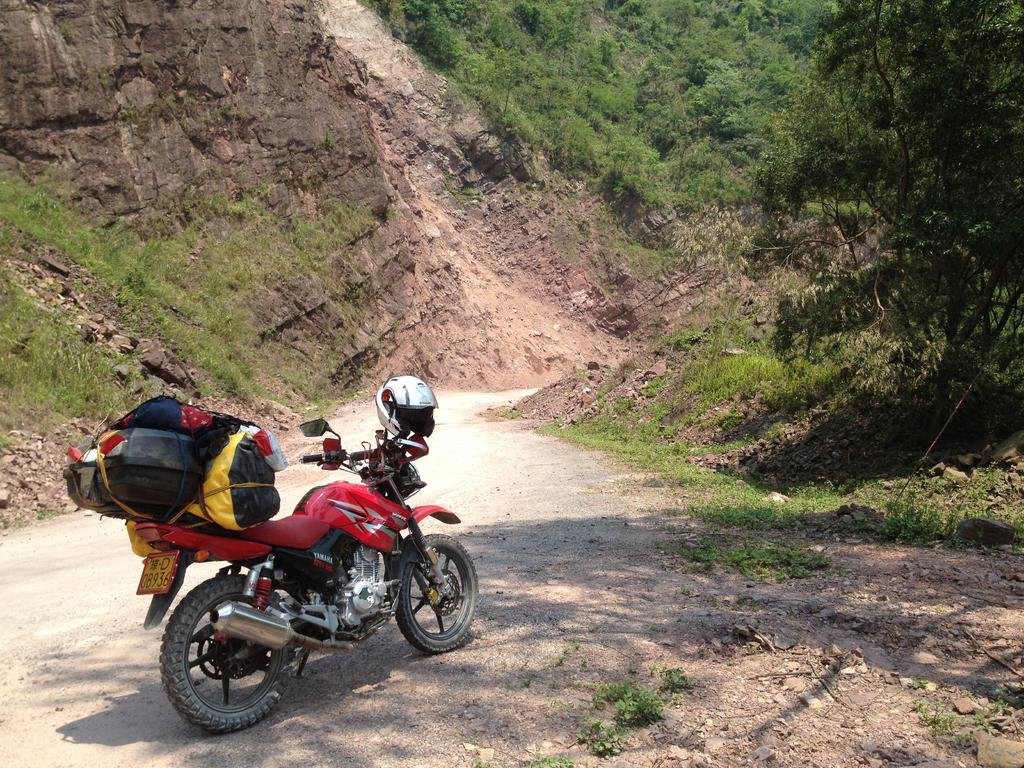 My target today was to get over to China and to stop around Mengla , (about 400KM) but will all depends on how quick I can get through all the custom and immigration check points, luckily being on a Chinese plated bike will make things a bit quicker for me , bad new you lose 1 Hour when you hit China .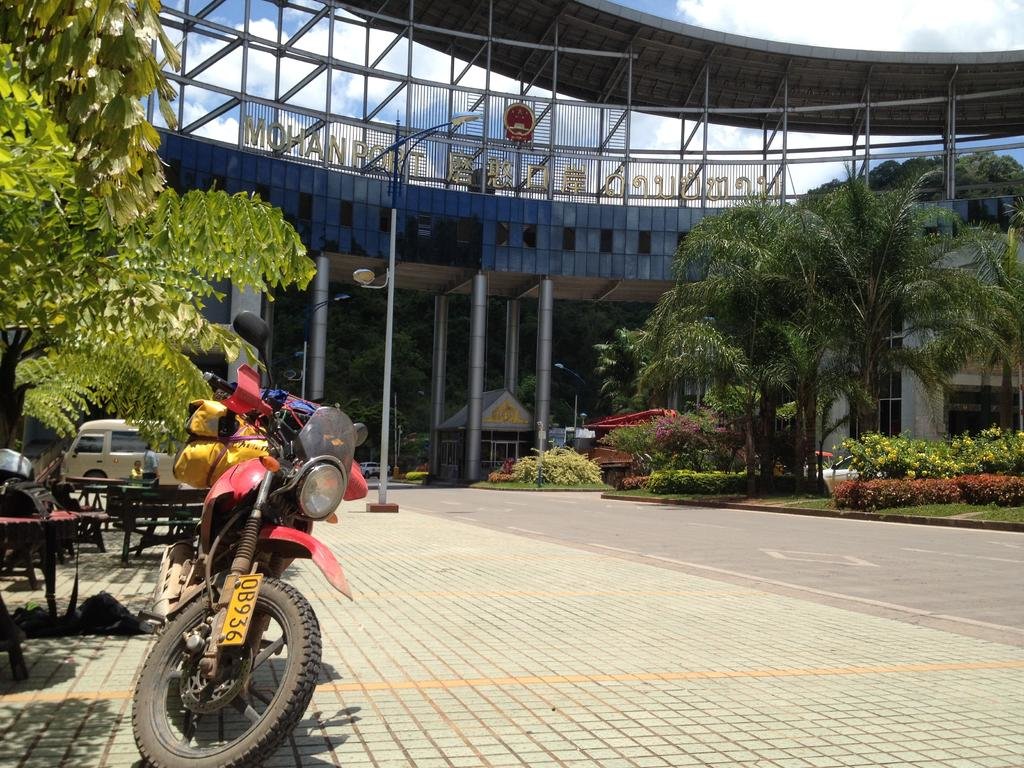 No need to report on how to get to Chiang khong from CR ,
But would like to say a few point about the AH3 , 2 years ago when I first rode this road it was a great road , but due to the overloaded Chinese trucks and badly constructed road IMO it's no joy to ride no more ,Deep ruts oil/ diesel spillage contributes to IMO a caution road to ride on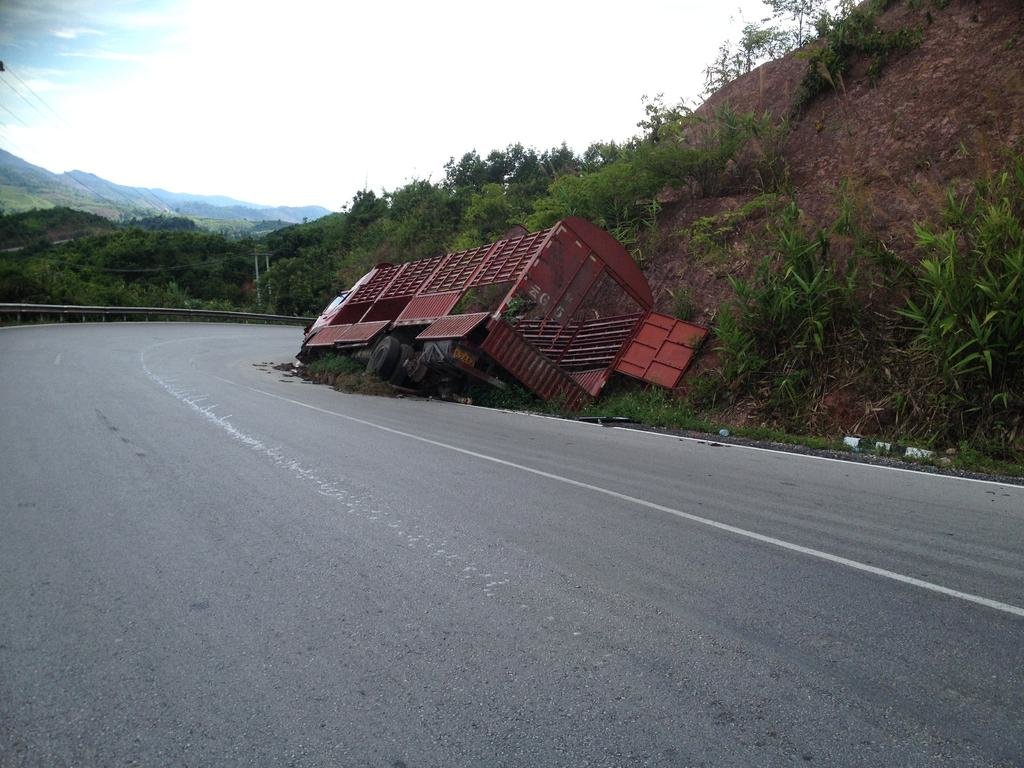 All the border crossing went very quick and I was in China by 3 pm Chinese time, I was a bit apprehension about riding back in China after having 5 months of pure joy riding in Thailand ,
one can never underestimate what you will encounter on the roads here in China always expect the unexpected and China is a "logic free zone " logic don't apply in China"
The plan is to try and hug the border road between China and Laos , the border town on the Chinese side is called Mohan and there is only 1 main road heading north which is the G213
Heading North along the G213 you will start to enjoy the scenic view of Yunnan and the nice G213 road . Mengla is about 45km north of the border town and is a nice town to stop to have your first night stop in China.
Hotels ...
Hotels in China you will find of low standard a 4 star in China is a 2 star in Thailand ? and very few people speak English so finding and booking a Hotel will be problematic to say the lest .
First advise never pay the advertised price?? if the price on the board is 250 RMB expect to see a discount to 125 RMB .
The Hotels is China ask for "key" money this should be no more than about 100 RMB , make sure you keep the receipt the front desk give you because you will need this in the morning to get your Key money back.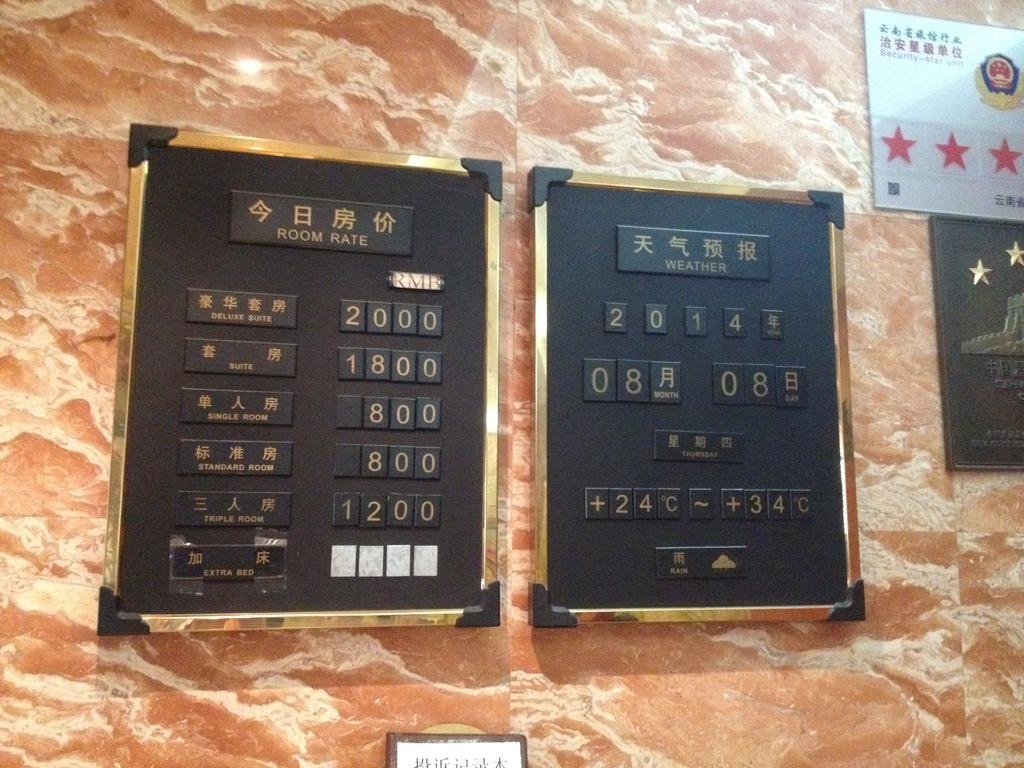 This Hotel i got a room for 80 RMB a friend of a freind help?
Now the most important think you need to know about China, Bikes go missing ??? and your nice BMW
WILL
get nicked , so make sure what hotel you stay in, insure their have 24 hours car park security personal, and make the Hotel aware of your Bike , park your bike next to security man hut ?? smile at him give him a pack of smokes ??? . He will look after you bike very well.
If the hotel don't have 24 hour security personal then ask to park the bike in the Hotel reception ??
a lot of hotel are happy with this, but show a bit of respect and ask for a mat or some cupboard to put under your side stand of centre stand .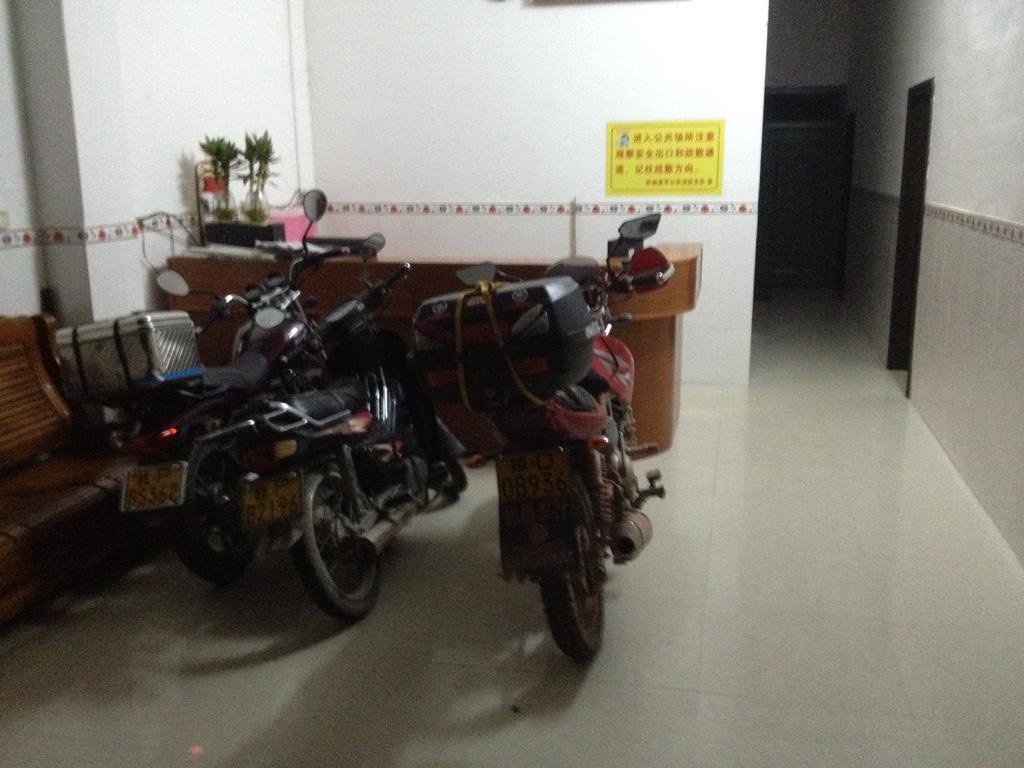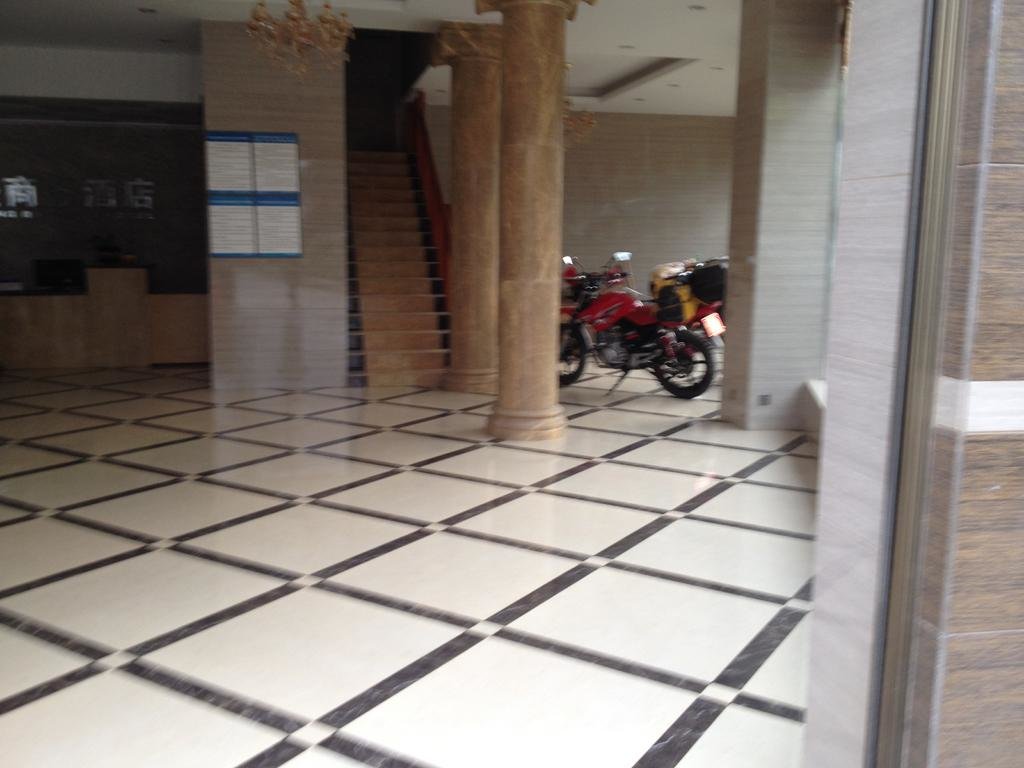 If you are not happy with the arrangement with your bike security then move on to the next Hotel?
better to have a bike in the morning .