Joined

Jan 14, 2011
Bikes

Oldest 1931, newest 2016, numerous makes and models in between on several continents
Stock 1981 R80G/S below, which is the model that started the Big Dog Adventure Ride in 1988. Since then the entered machines have morphed to being 1250 GS owners to F650 and 650 Challenge serious off-pavement machines, but the roots are still BMW air cooled models, commonly known as "airheads" for being air coooled.
However, four highly modified BMW airhead entrants in the "Last, Last and Nevermore" Big Dog Adventure Ride August 11-14, 2019 were:
R80G/S, 1981, highly modified to nearly 1100 cc, driven from Watkinsville, GA, by Nathan Mende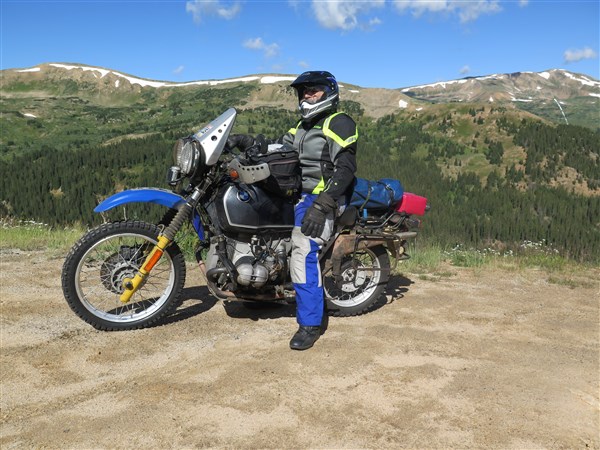 R75/6,5 and "other bits", 1975 base model, from Hatfield, Arkansas via Sturgis, by John Ogden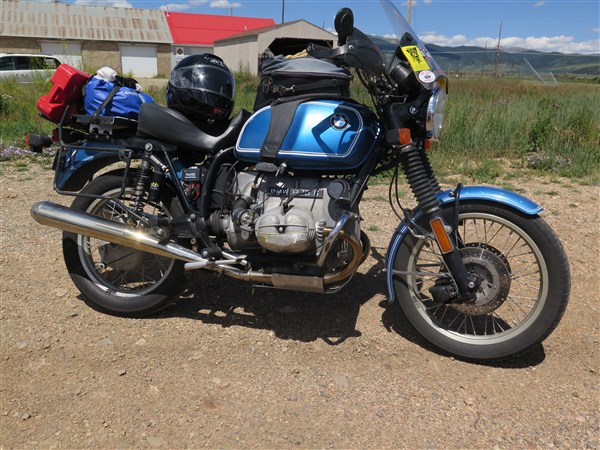 R80 ST highly modified, from Muenster, Texas, by Ronnie Weinsapfel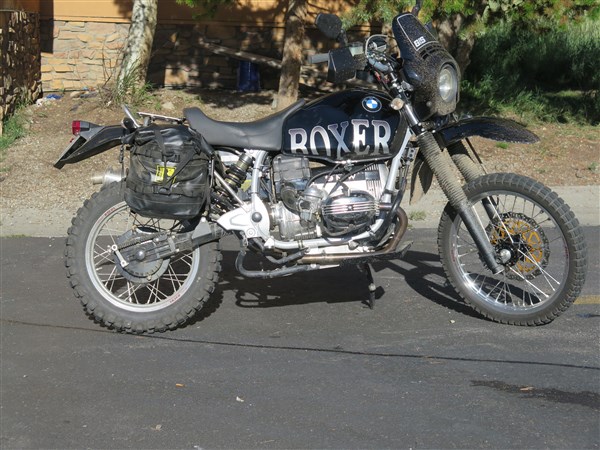 HPN, from Denver, Colorado, by Jeff Allerman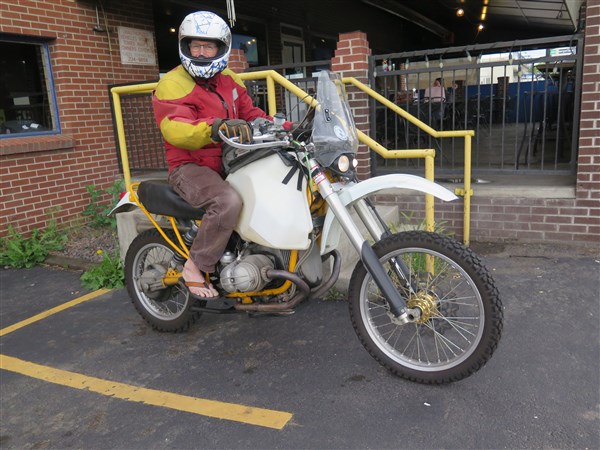 Look for exclusive reportage in the BMW OTL magazine on this unique adventure "non-race, rally or competitive event," started 31 years ago by BMW of Denver, but moving to RIP status from physical gatherings of the fraternity of entrants due to the "bionic" being of a majority of the members from years of seriously advanced adventure riding and competition, like some having entered and finished the Baja 1,000, the Paris Dakar Rally, and several 'round-the-world circumnavigations.
Dr G
Chief of the World Adventure Affairs Desk,
CITY BIKE
magazine, researching adventurous affairs around the globe
Adventure Strategy Columnist,
MOTORCYCLE CONSUMER NEWS
magazine
Professor of Motorcycle Adventure,
SOUND RIDER
magazine
Sole sexual survivor:
www.greataroundtheworldmotorcycleadventurerally.com
Big Dog Event Scribe 2019
www.horizonsunlimited.com/bigdog
Last edited: