Joined

Jan 14, 2011
Bikes

Oldest 1931, newest 2016, numerous makes and models in between on several continents
The new catch phrase in the motorcycle marketing world seems to be "adventure touring."
When I wrote the book, BMW GSing...AROUND THE WORLD in 1990, I referenced that specific phrase to a discussion I had with my local dealer who was trying to sell me a new R80G/S in 1981, so the phrase was around back then, just not used in marketing, more often the word enduro was the catch phrase, or dual-purpose.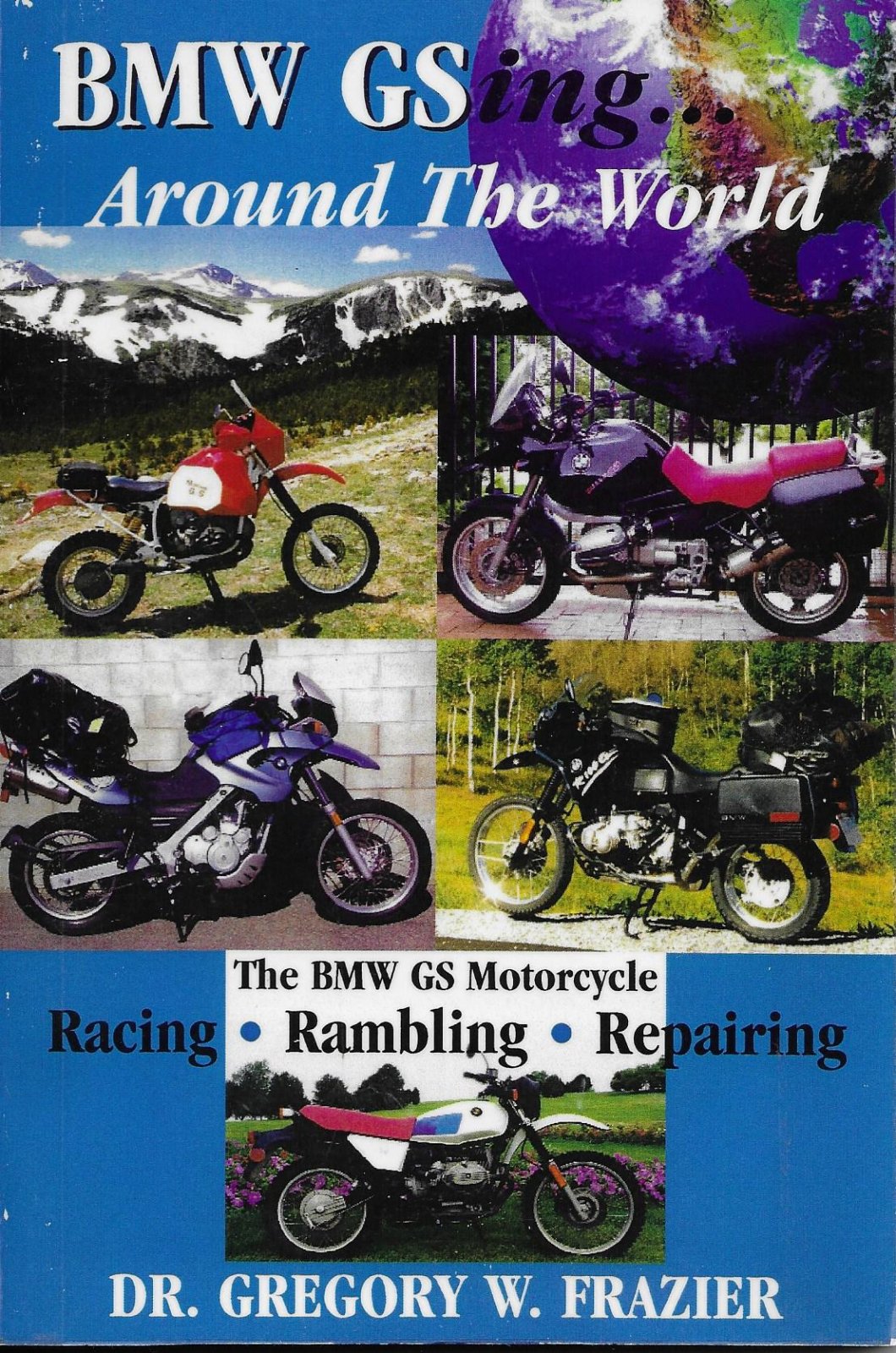 The G/S in 1980 was marketed by BMW as an enduro model. On May 3, 2021 in BUSINESS WORLD magazine, one journalist writing about new GS offerings in the Philippines almost made the dots connect to the G/S:
"Through the years, BMW Motorrad has delivered over 1.2 million BMW GS-model motorcycles to happy customers, worldwide. The story of the globally successful GS series started back in 1980, when the original R 80 G/S was launched. It was created as a versatile dual-sport bike; and has since been hailed as the world's first "adventure bike" that could perform equally well both on and off-road. And if you're wondering why it was labeled "G/S" — it's because those letters stand for the German words "
gelande
" and "
straße
," which mean off-road and onroad, respectively. That showcases its dual-sport capabilities (pretty upfront, isn't it?).
Another world-famous GS is the BMW R 100 GS — often referred to as the pioneer of the "enduro" motorcycle segment. The R 100 GS was launched back in 1987 and was quickly named the world's largest travel enduro. Travel enduros combine the high-torque engines and comfort equipment of tourers with the chassis geometry of enduros — making them completely street-legal motorcycles that handle both off-road terrain and long asphalt roads, rather nicely.
Also worth noting is that the R designation indicated in these models refers to the construction principle of the motorcycle's engine — which, in this case, uses a boxer engine."
Today there are a wide range of motorcycles being marketed in this niche of Adventure Touring, like the Zongshen Cyclone RX6 (Chinese) and Harley-Davidson's Pan America. It seems marketers for everything from
unterhosen
to three wheeled vehicles are throwing the adventure motorcycling towel over their products to reel in buyers.
My last 1981 G/S (a replica) will soon find a new home. Photo below shows how it looked when I first acquired it: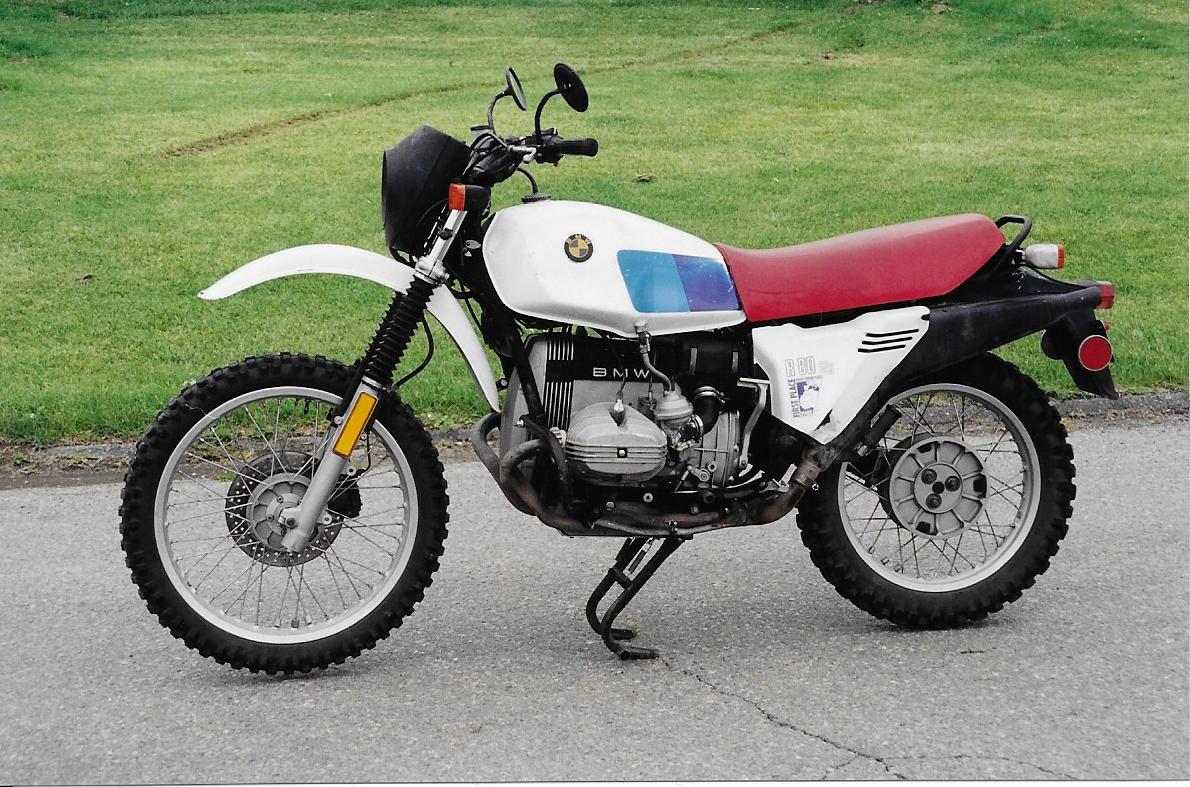 It's called "Baby Helga," because it went on to become "Ugly Helga," which now rests in Bob's BMW Museum, see photo below: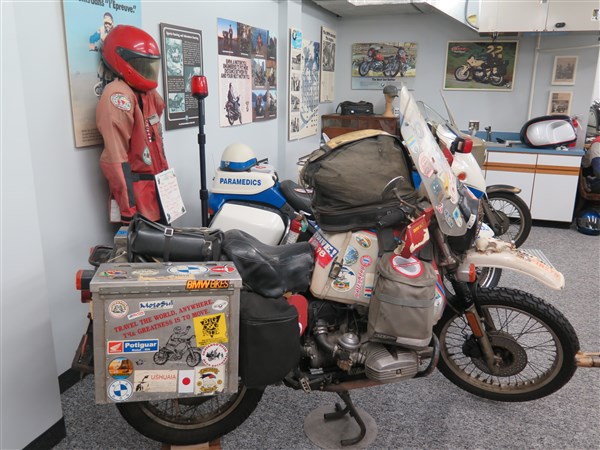 As the patch on riding jacket in the photo says, "What a long strange trip it's been," from enduro or dual-sport riding to adventure touring.
'Dr. G'
Professor of Motorcycle Adventure,
SOUND RIDER
magazine, and Adventure Motorcycle University
Moto-Journalist, author, script consultant, fisherman and motorcycle wastrel
Sole sexual survivor:
www.greataroundtheworldmotorcycleadventurerally.com
Last edited: