16th April 2015.
coing from Hatyai to Gua Musang.
Unknown to me , the bridge along D29 along Sungai Betis was destroyed by a floods months before.
A 5 seoncds dash across a unknown bridge turns into an hour or ordeal...
- while looking for a alternative route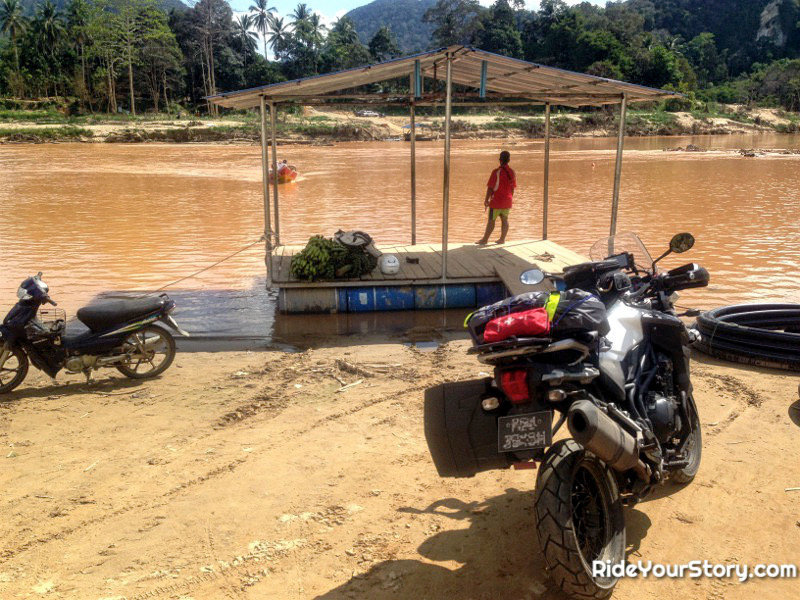 - this is not right, that boat is too small!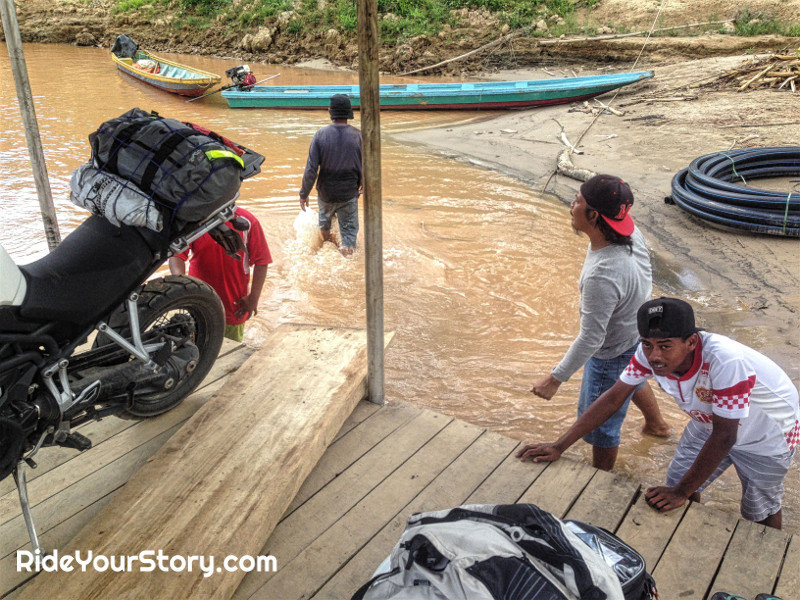 - well.. toll all of us on the jetty instead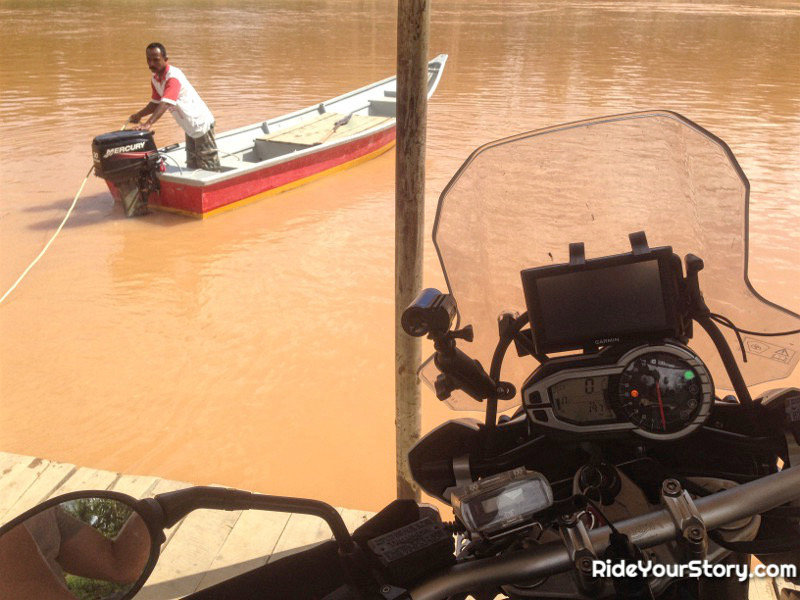 ____________
Full story here :
http://www.rideyourstory.com/2016/08/13/a-bridge-no-more-kelantan/
____________